Kikuchi mourns father, dedicates season to him
Rookie lefty opts to remain with Mariners and make next start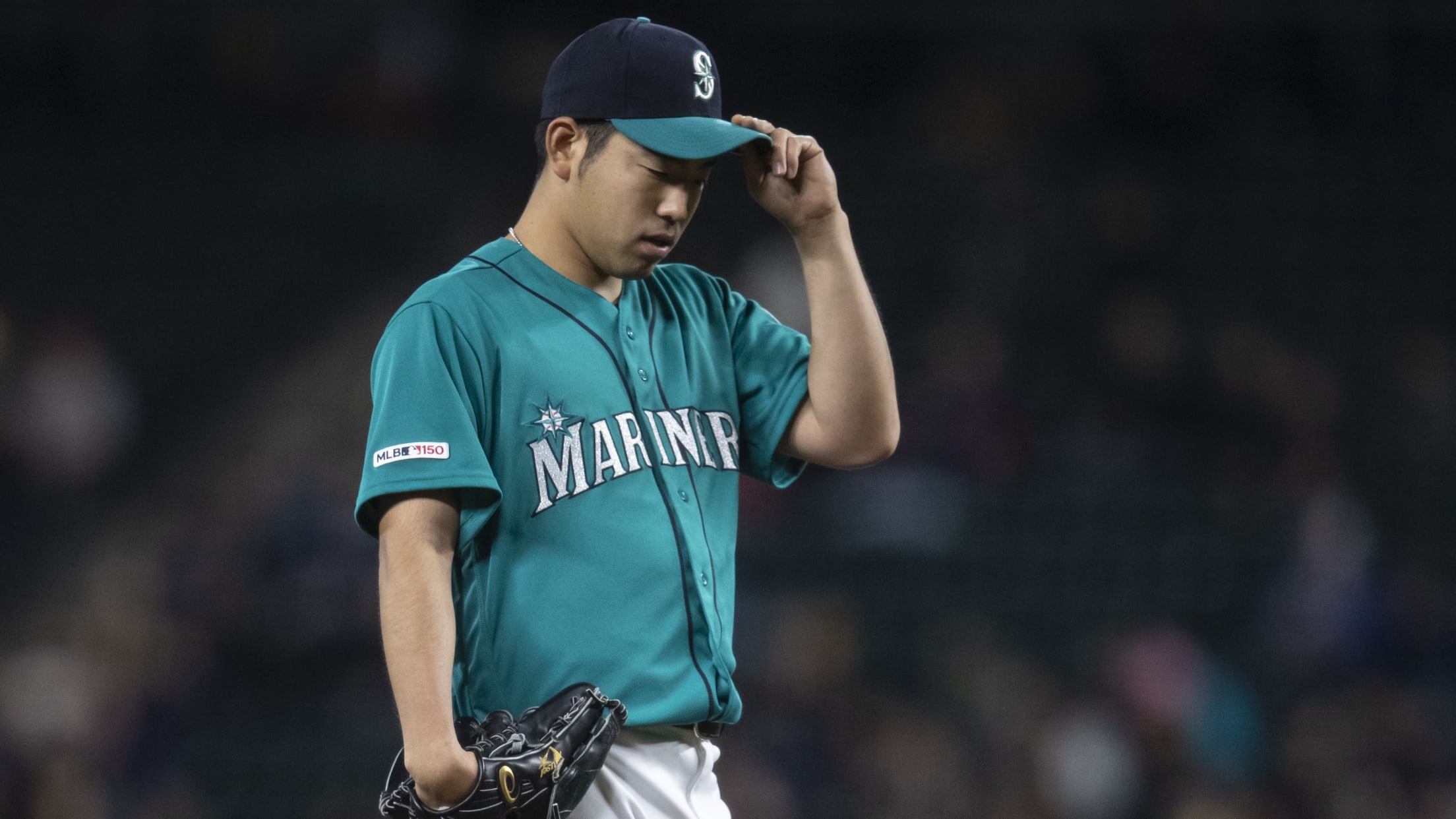 SEATTLE -- Rookie left-hander Yusei Kikuchi has told the Mariners he wants to stay with the team and continue pitching after learning his father died of cancer back home in Japan on Saturday. While Major League Baseball provides up to a seven-day bereavement leave for players, the 27-year-old is opting
SEATTLE -- Rookie left-hander Yusei Kikuchi has told the Mariners he wants to stay with the team and continue pitching after learning his father died of cancer back home in Japan on Saturday.
While Major League Baseball provides up to a seven-day bereavement leave for players, the 27-year-old is opting to stay in the U.S. and make his scheduled start on Thursday against the White Sox in Chicago.
"Sometimes we get caught up into thinking these guys are bigger than they are. They're human and have families, and it is very hard," said Mariners manager Scott Servais. "I think in Yusei's situation, he's handling it as best he can. It's great he was able to see his dad in Japan when we were just there. I know that relationship is very strong. His family is very close-knit."
Servais said the team is leaving Kikuchi's decision up to him and his family.
"I won't go into too many details on it, but he thinks the right thing for him to do is stay here," Servais said. "That's a discussion he had with his dad and family if something happened, so that's what he's chosen to do.
"On the other side, if he does need to go back, we certainly understand. I always leave these matters up to the players, in full support of whatever they decide. It's ultimately up to him. Family is first. We understand that. Again, he handled it very professionally yesterday and we'll give him his space."
Kikuchi issued the following statement on Saturday night:
"I learned today that my father, Yuji Kikuchi, passed away following a long and valiant battle with cancer.
"During my recent visit to Japan, my father expressed his desire for me to remain focused on baseball and to help my team win. Although difficult, I will honor his wishes and dedicate the rest of this season to him.
"This statement will be my only comment on this matter, but I will remain available to answer baseball questions beginning tomorrow, Sunday March 31.
"Thank you for respecting the love and honor we shared for my father, and our request for privacy moving forward."
Kikuchi made his Major League debut in Seattle's 5-4, 12-inning victory over the A's in Tokyo on March 21 and pitched six strong innings against the Red Sox on Friday in a game Seattle wound up losing, 7-6.
He has a 2.53 ERA in his first two outings after agreeing to a free-agent contract that could keep him in Seattle anywhere from three to seven years.