Injuries & Roster Moves: Stras, Avila, Gomes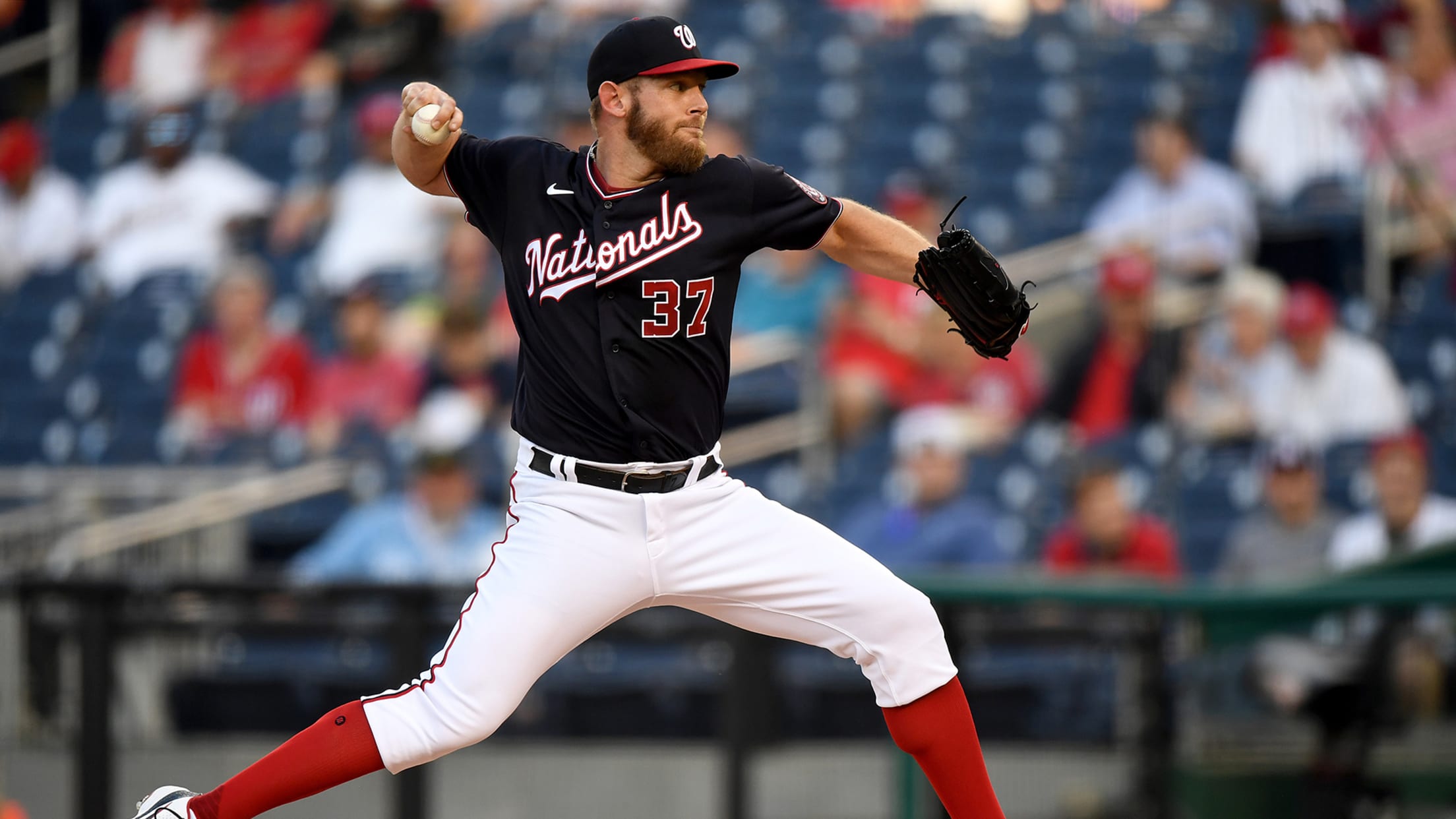 Keep track of the Nationals' recent transactions and injury updates throughout the season.
Schwarber to 10-day IL with hamstring strain
Nationals slugger Kyle Schwarber will miss significant time due to a hamstring injury. In Friday's 10-5 loss to the Dodgers, the left fielder exited in the second inning after he felt a pop in his hamstring. "I hit the ball and thought it was a good chance to try to
Schwarber latest victim of Nats' 'injury rat'
Left fielder exits loss with right hamstring injury, will undergo MRI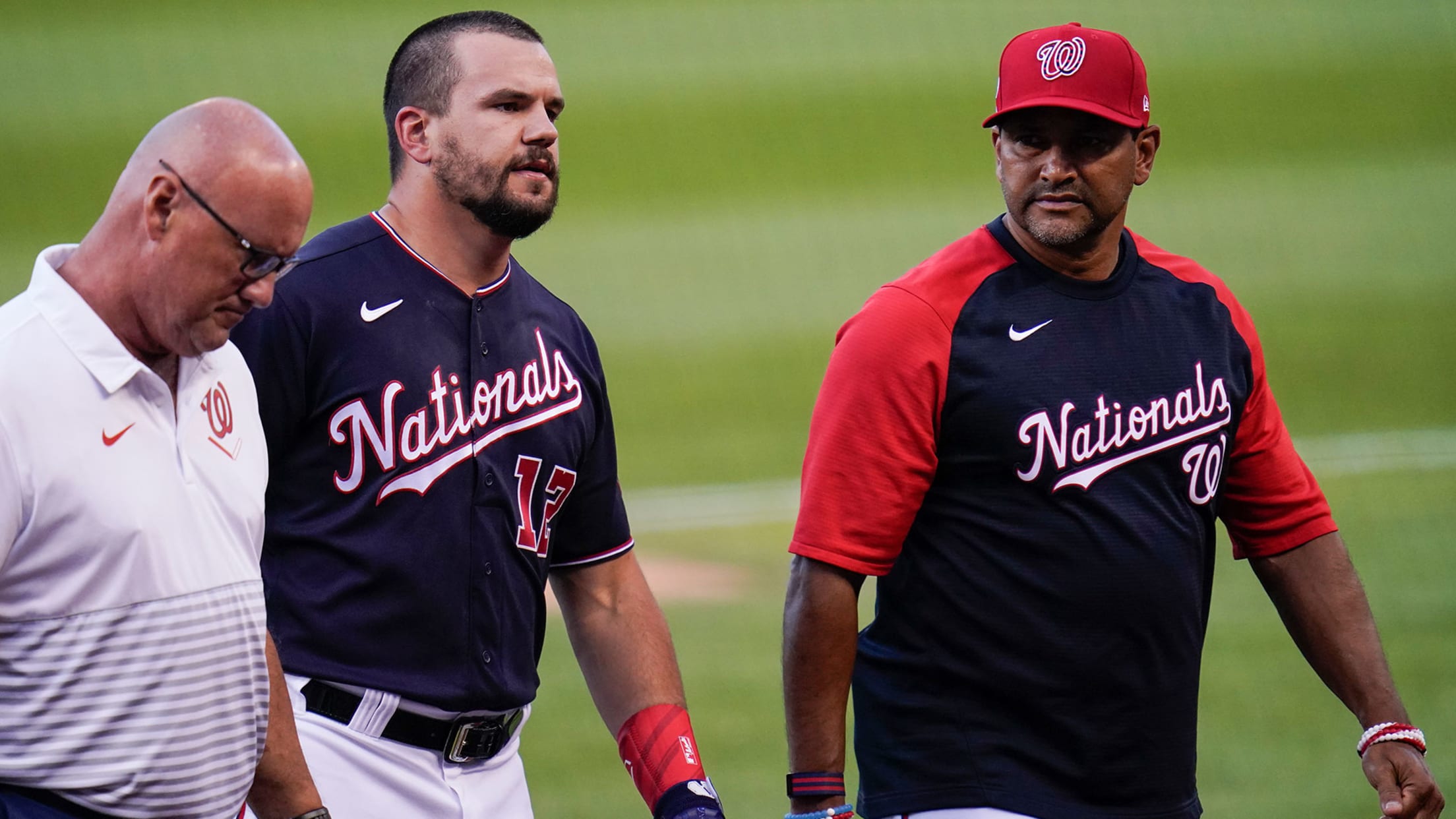 WASHINGTON -- Hot-hitting Kyle Schwarber exited Friday's 10-5 loss to the Dodgers in the second inning with a right hamstring injury. He will undergo an MRI on Saturday morning to determine the extent. After singling to center field, the Nats' left fielder rounded first base and pulled up with visible
Finnegan (hamstring) to IL alters Nats' 'pen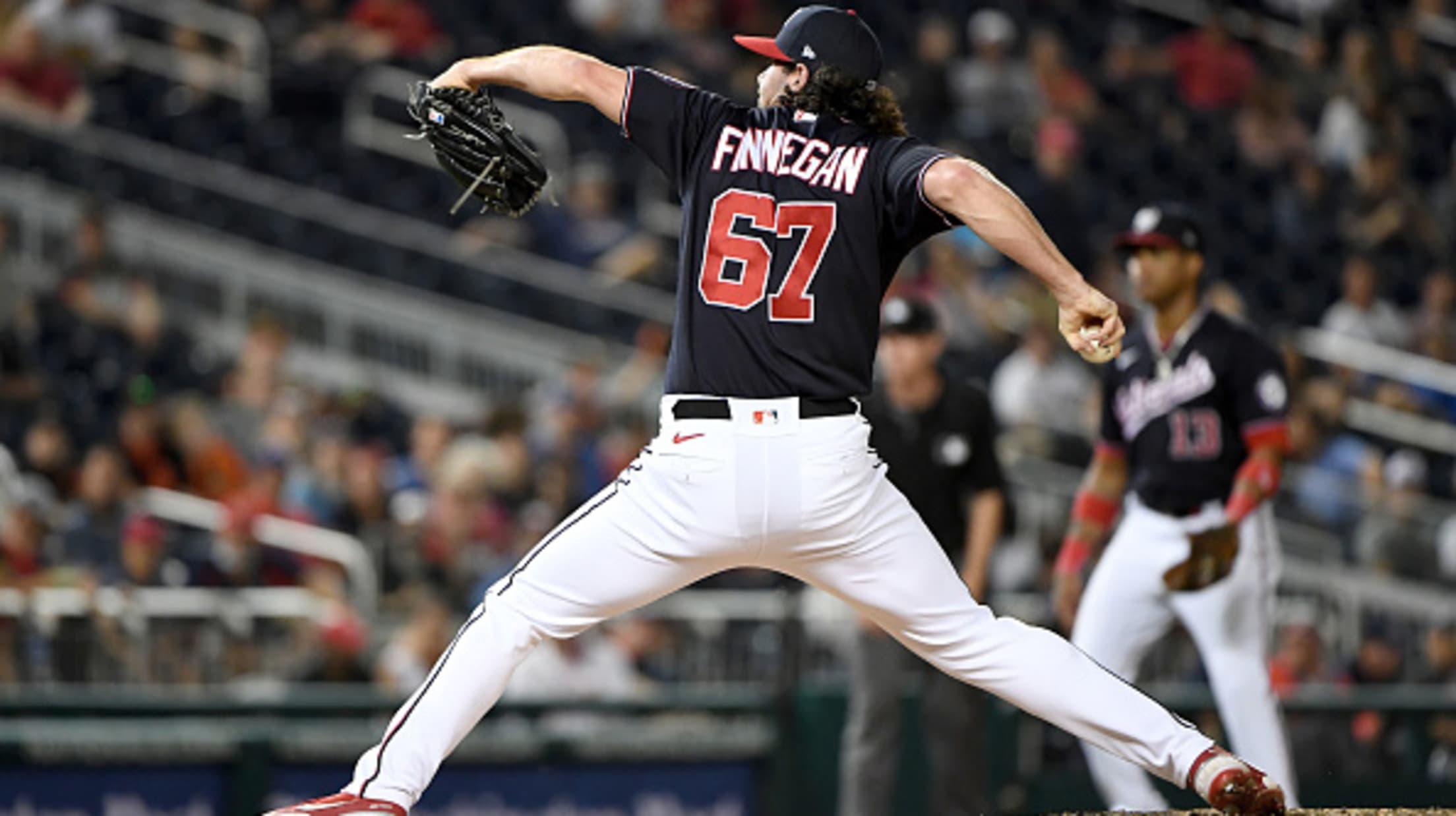 PHILADELPHIA -- The Nationals' bullpen took another hit on Tuesday when the club placed right-hander Kyle Finnegan on the 10-day injured list due to a left hamstring strain. Though Finnegan tossed a quick scoreless inning in his last appearance on Sunday against the Mets, he tweaked his hamstring on the
Scherzer on IL with groin inflammation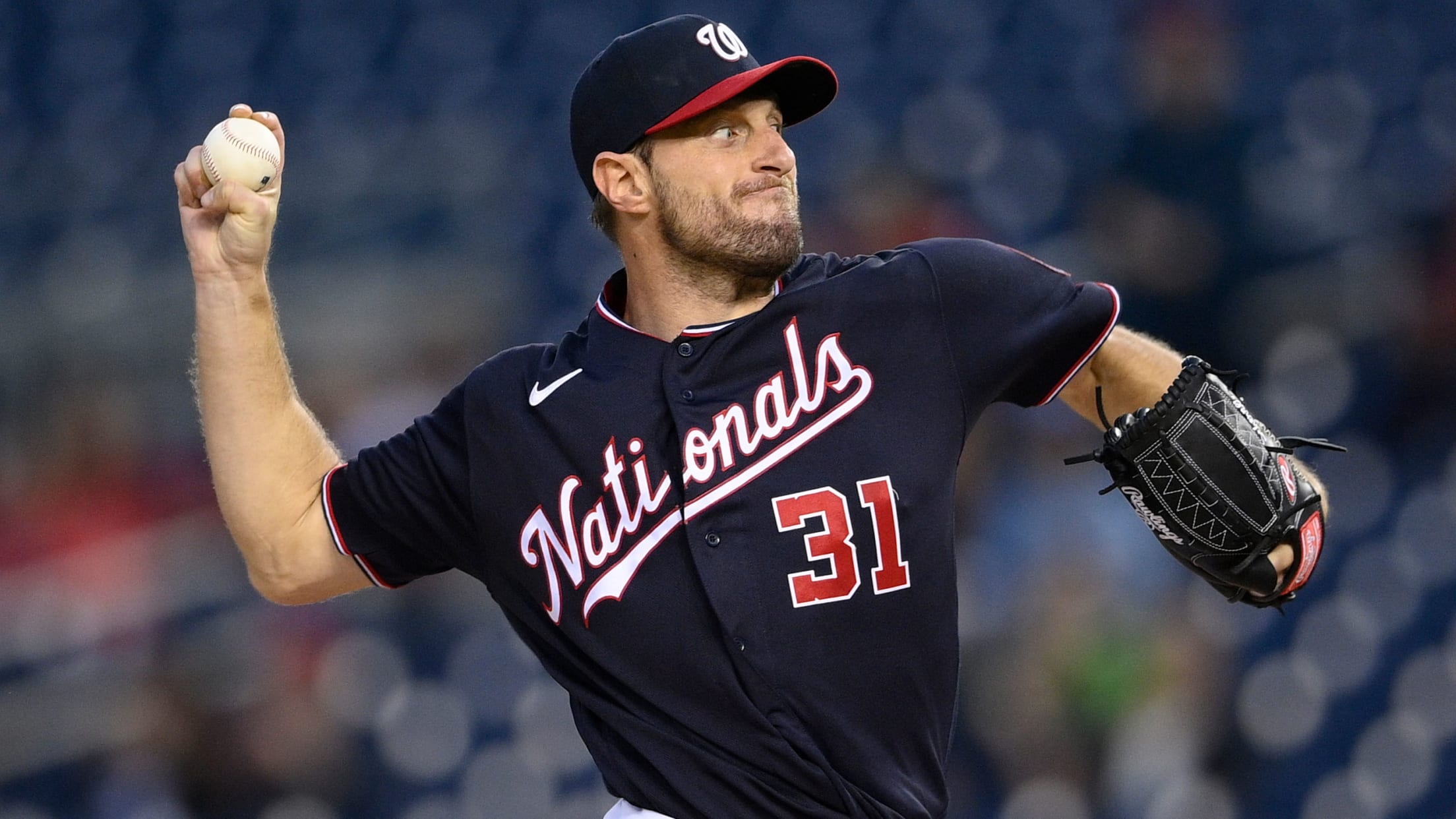 WASHINGTON -- Nationals right-hander Max Scherzer was placed on the 10-day injured list Tuesday, retroactive to Saturday, with groin inflammation. He will miss Wednesday's scheduled start against the Pirates. "I just want to be more cautious than not," manager Dave Martinez said Tuesday afternoon. "This is an injury that, right
Scherzer tweaks groin 12 pitches into Nats' L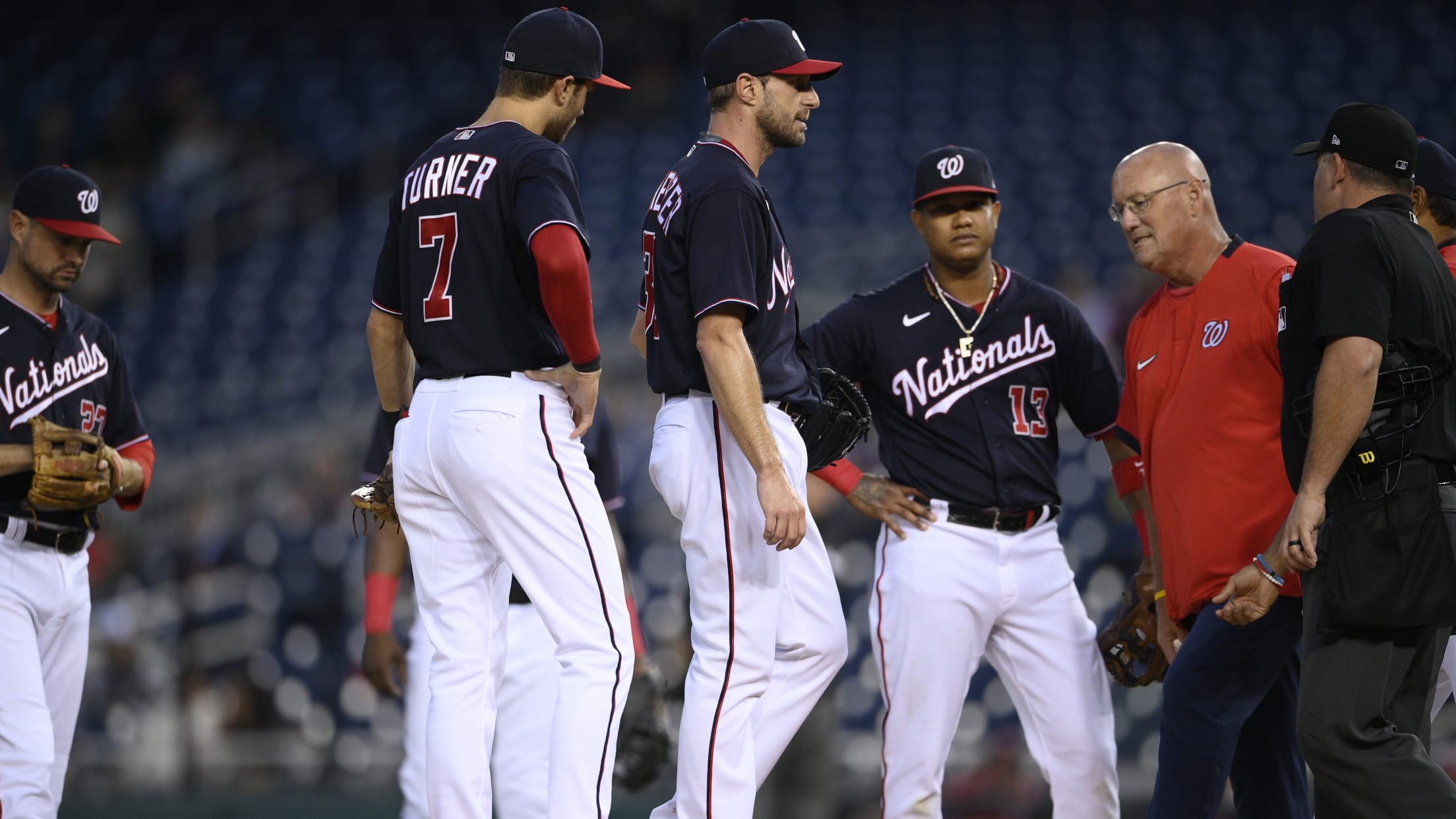 WASHINGTON -- Max Scherzer felt optimistic after exiting Friday's start against the Giants having thrown just 12 pitches. His early departure was caused by a tweak in his groin, and an MRI showed there was inflammation but no muscle strain. "It's really best-case scenario in terms of what the injury
'It stinks': HBP breaks Voth's nose, Nats lose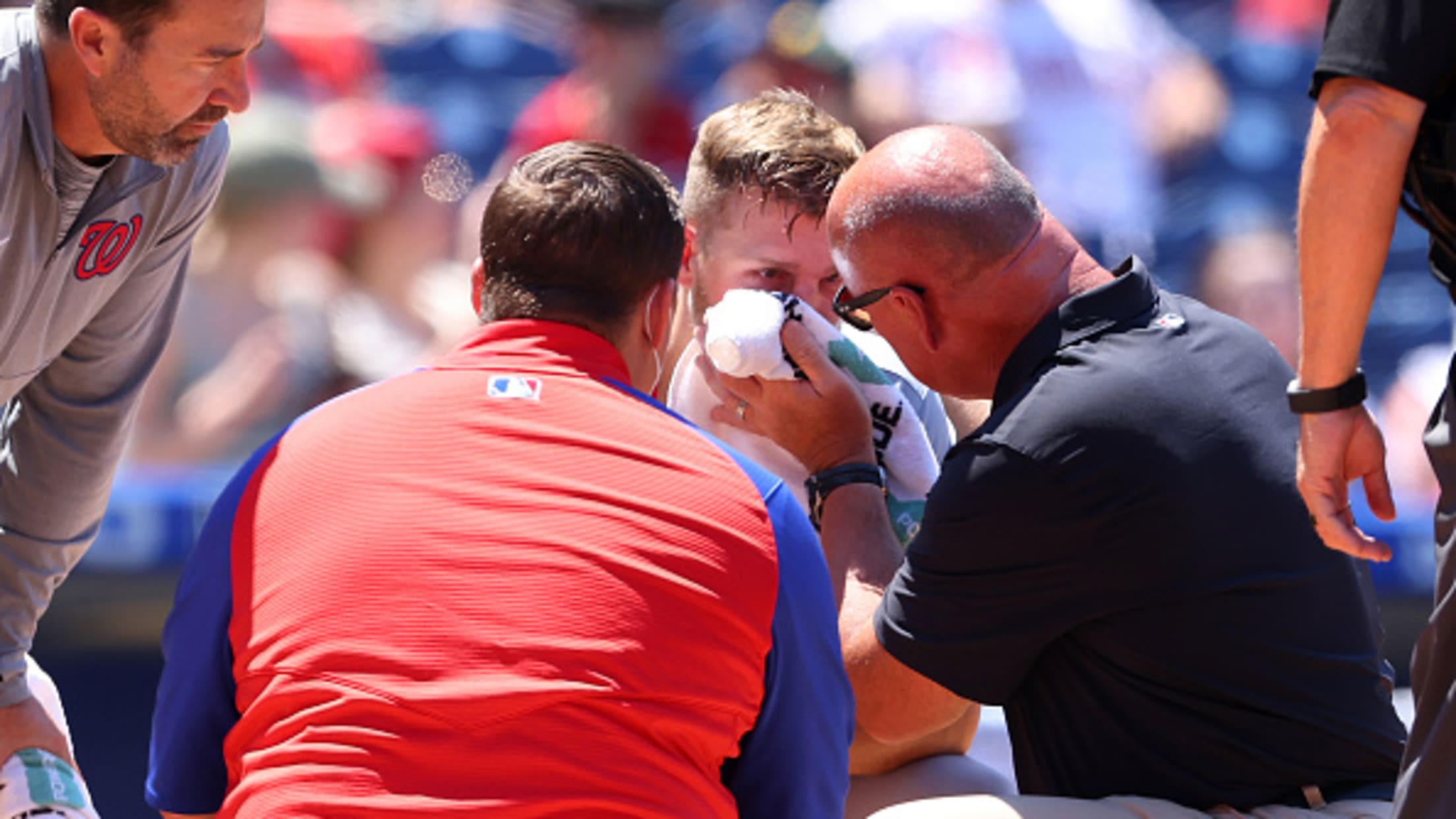 PHILADELPHIA -- The Nationals knew going into Sunday's game they would be making multiple calls to the 'pen. But their plans for a bullpen day against the Phillies quickly turned into a long afternoon filled with visits to the mound in a 12-6 loss that saw seven pitching appearances and
Stras (neck) heads to IL for second time
ATLANTA -- For the second time this season, Stephen Strasburg is sidelined on the injured list. The Nationals placed the right-hander on the 10-day IL on Wednesday evening because of a neck strain, one day after he exited Tuesday's start against the Braves after throwing just 30 pitches across 1
Harris to have surgery, could miss rest of '21
Right-hander to undergo procedure for thoracic outlet syndrome on Friday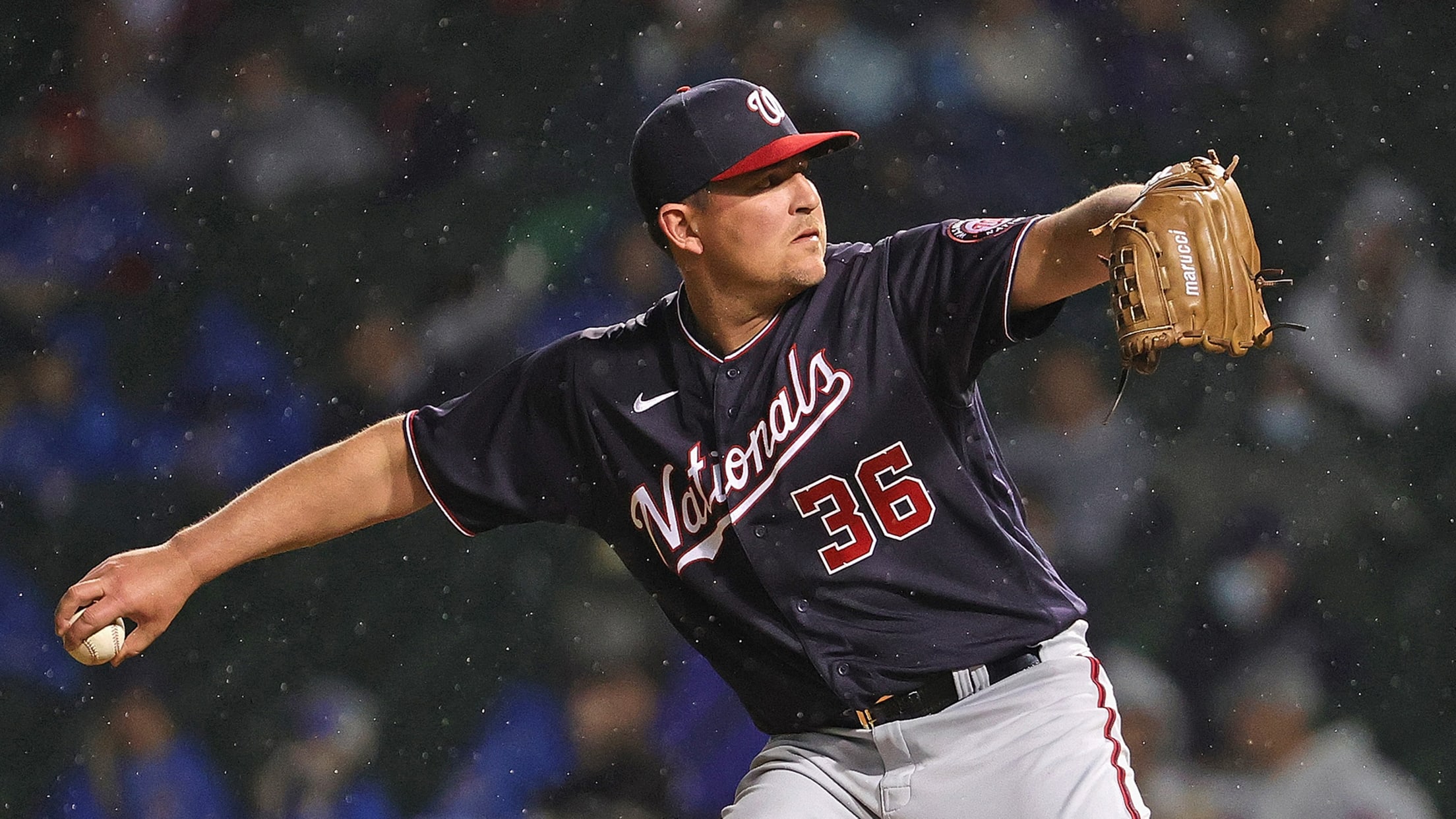 Nationals reliever Will Harris will undergo surgery Friday for thoracic outlet syndrome, a condition where blood vessels or nerves in the space between an individual's collarbone and first rib are compressed. Harris could miss the remainder of the season, according to manager Dave Martinez. During Spring Training, Harris was diagnosed
Stras on return: 'Just needed to get out there'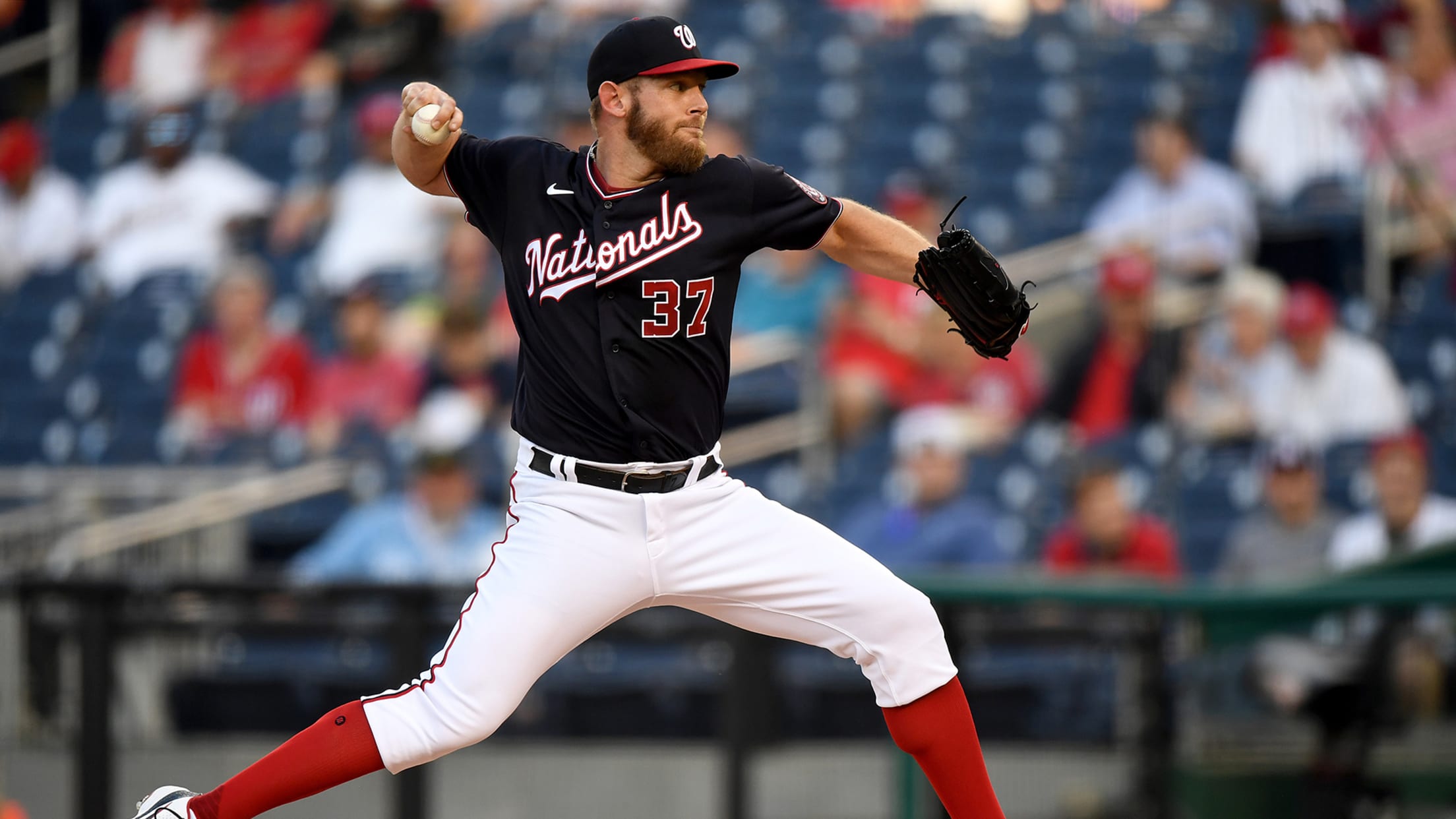 WASHINGTON -- Thirty-one games had passed with Stephen Strasburg looking on from a distance. For over a month, he rehabbed, threw bullpens and sim games and traveled to Trenton, N.J., to complete a Triple-A assignment. By Friday, he was ready to be reinstated from the injured list, and that eagerness
Nationals player tests positive for COVID-19
Fedde, Rainey placed on IL without injury designation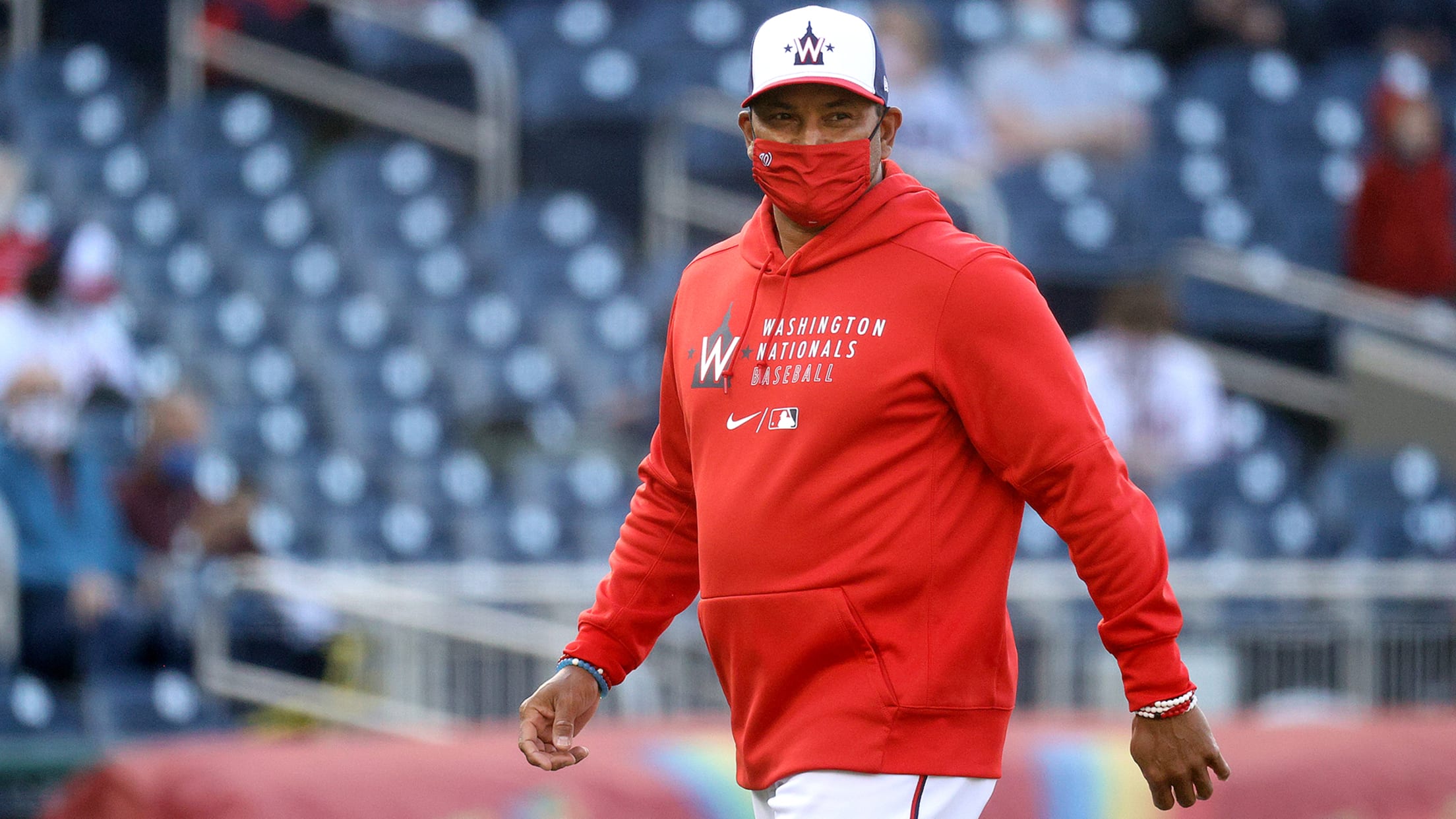 Two hours before Wednesday's scheduled first pitch between the Nationals and the Cubs at Wrigley Field, Washington had uncharacteristically still not released a lineup. During his pregame Zoom session, Nationals manager Dave Martinez revealed why: a player had tested positive for COVID-19, and another player was deemed a close contact
Notes: Strasburg update; Turner locked in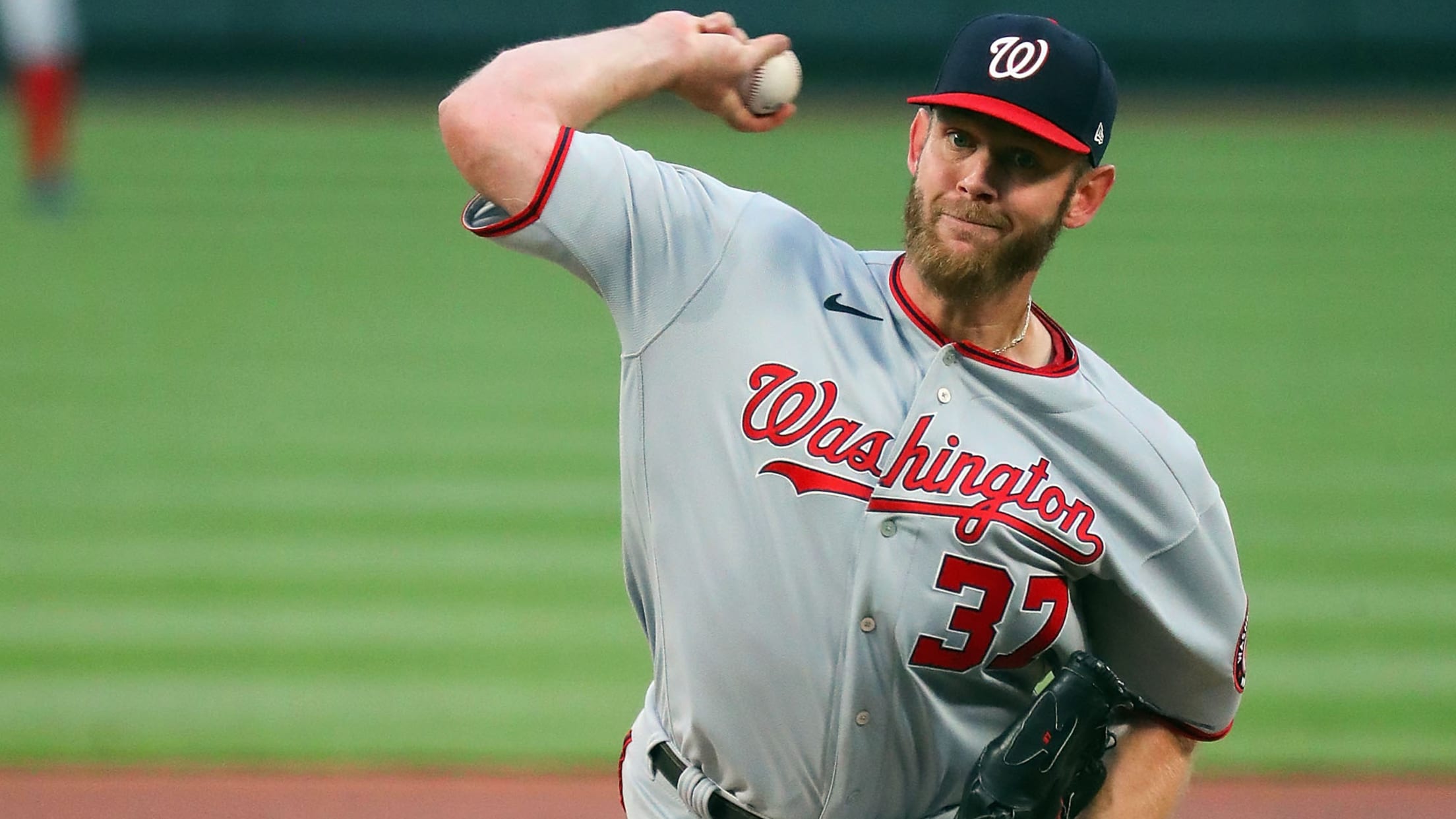 One day after making a rehab start for Triple-A Rochester, Stephen Strasburg has rejoined the Nationals at Wrigley Field in Chicago. He is scheduled to throw an extended bullpen session of 50-55 pitches on Tuesday before the Nats take on the Cubs. Sidelined since mid-April because of right shoulder inflammation,
Strasburg set to make rehab start at Triple-A
Right-hander will pitch for Rochester on Sunday; Corbin goes on paternity list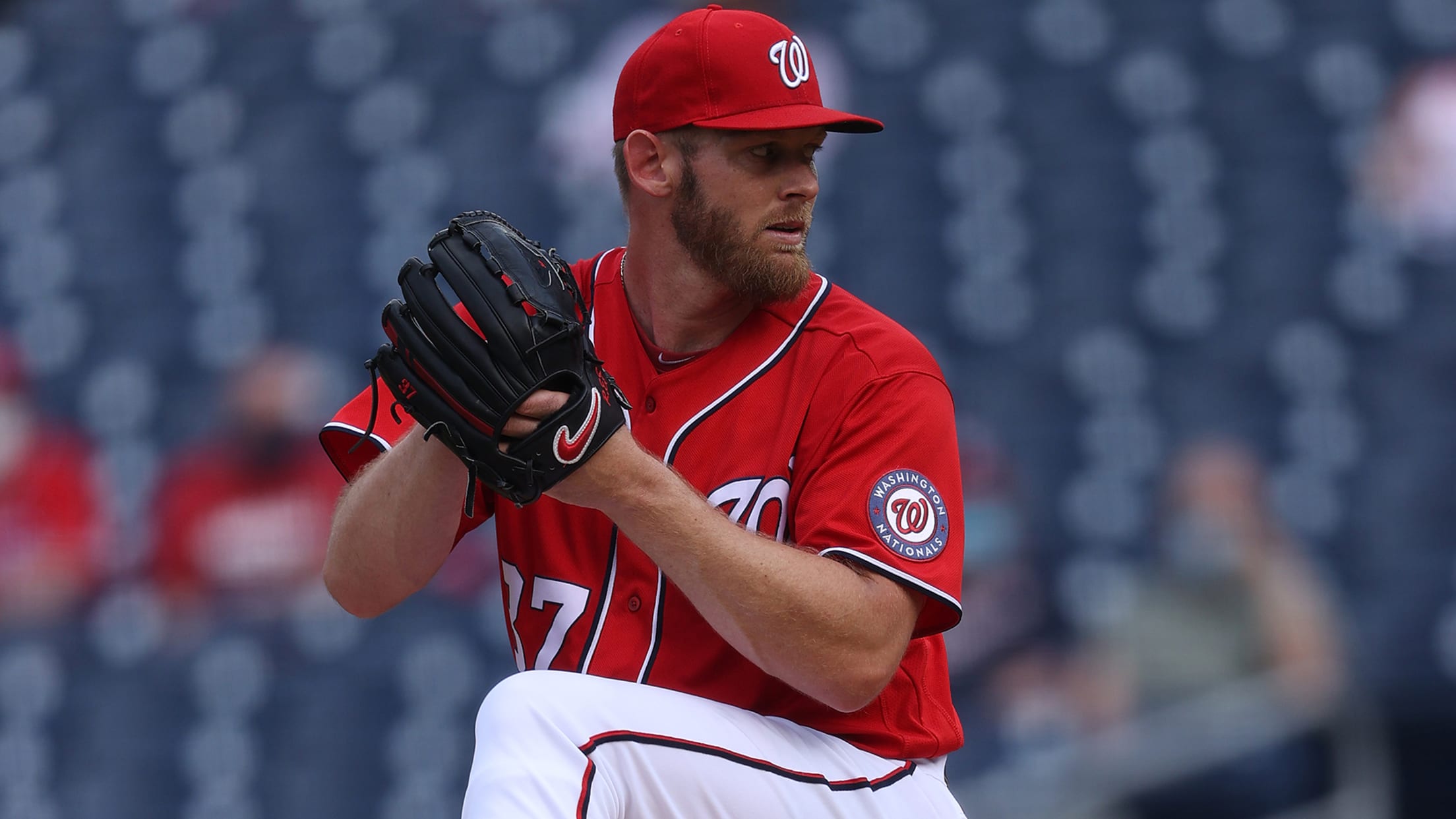 Stephen Strasburg is checking off the next box toward his return from the injured list. The Nationals right-hander is scheduled to make a rehab start on Sunday with the Triple-A Rochester Red Wings against the Buffalo Bisons in Trenton, N.J. Strasburg has been on the IL since April 18 (retroactive
Notes: Stras sharp in sim game; Suero close
The Nationals were encouraged after starter Stephen Strasburg exceeded his original workload in a simulated game on Tuesday at Nationals Park. The right-hander, who has been on the injured list because of right shoulder inflammation since April 18 (retroactive to April 15), was slated to throw three innings. Instead, he
Suero, Strasburg making strides in recovery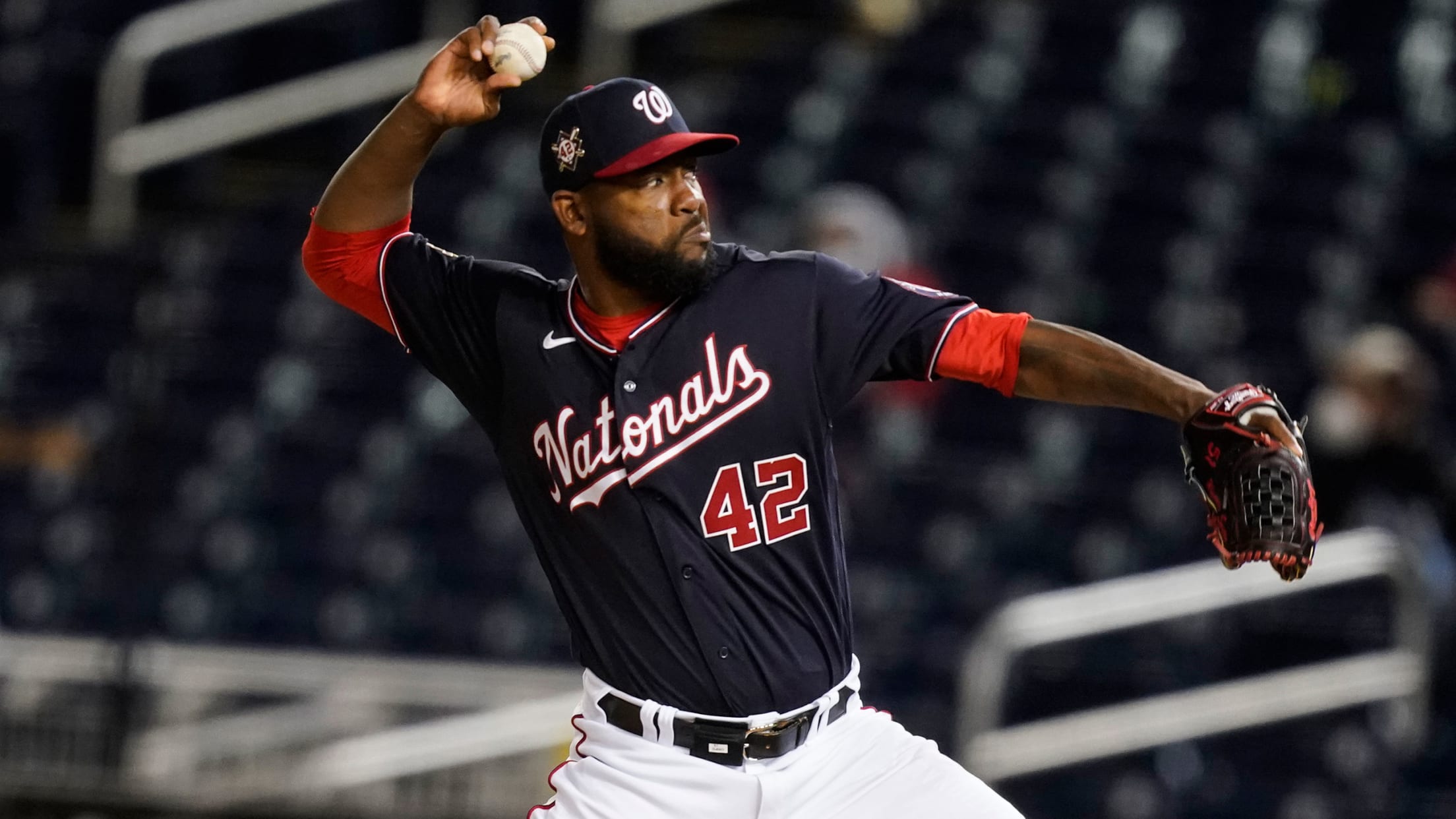 The Nationals are getting one step closer to the return of reliever Wander Suero. The reliable right-hander joined the Nats on their trip to Yankee Stadium, where they opened a three-game series on Friday. Suero is scheduled to go through his throwing program and then join the Rochester Red Wings,
Harris overcomes medical mystery, debuts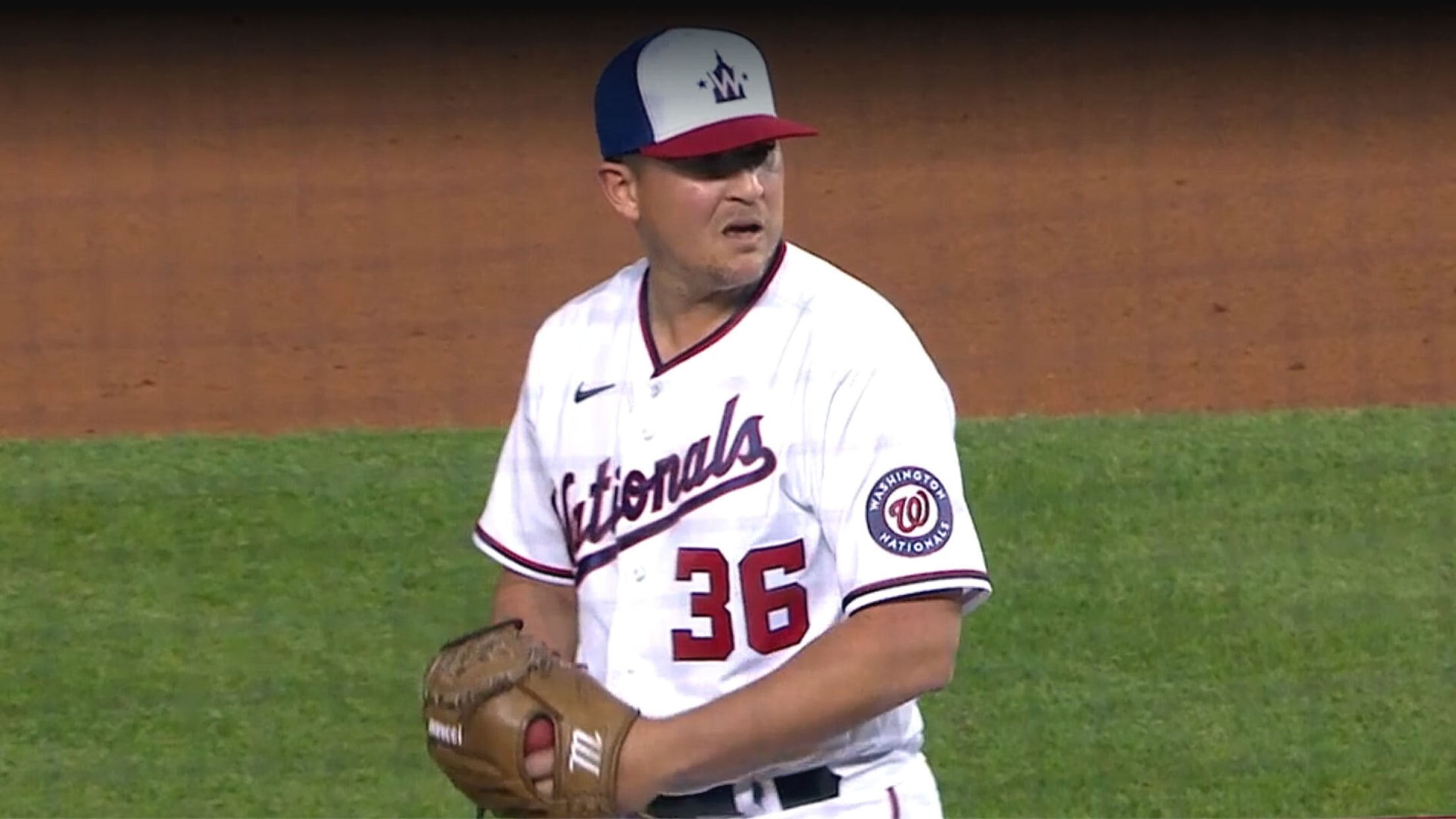 WASHINGTON -- Will Harris wasn't sure where he would be five weeks into the season, but making his 2021 debut didn't top his "most likely scenario" list. The veteran right-handed reliever was activated from the IL (right hand inflammation) on Tuesday, after a roller coaster six weeks filled with looking
Injury updates: Soto, Stras make progress
Nationals' starters, relievers on IL continue rehab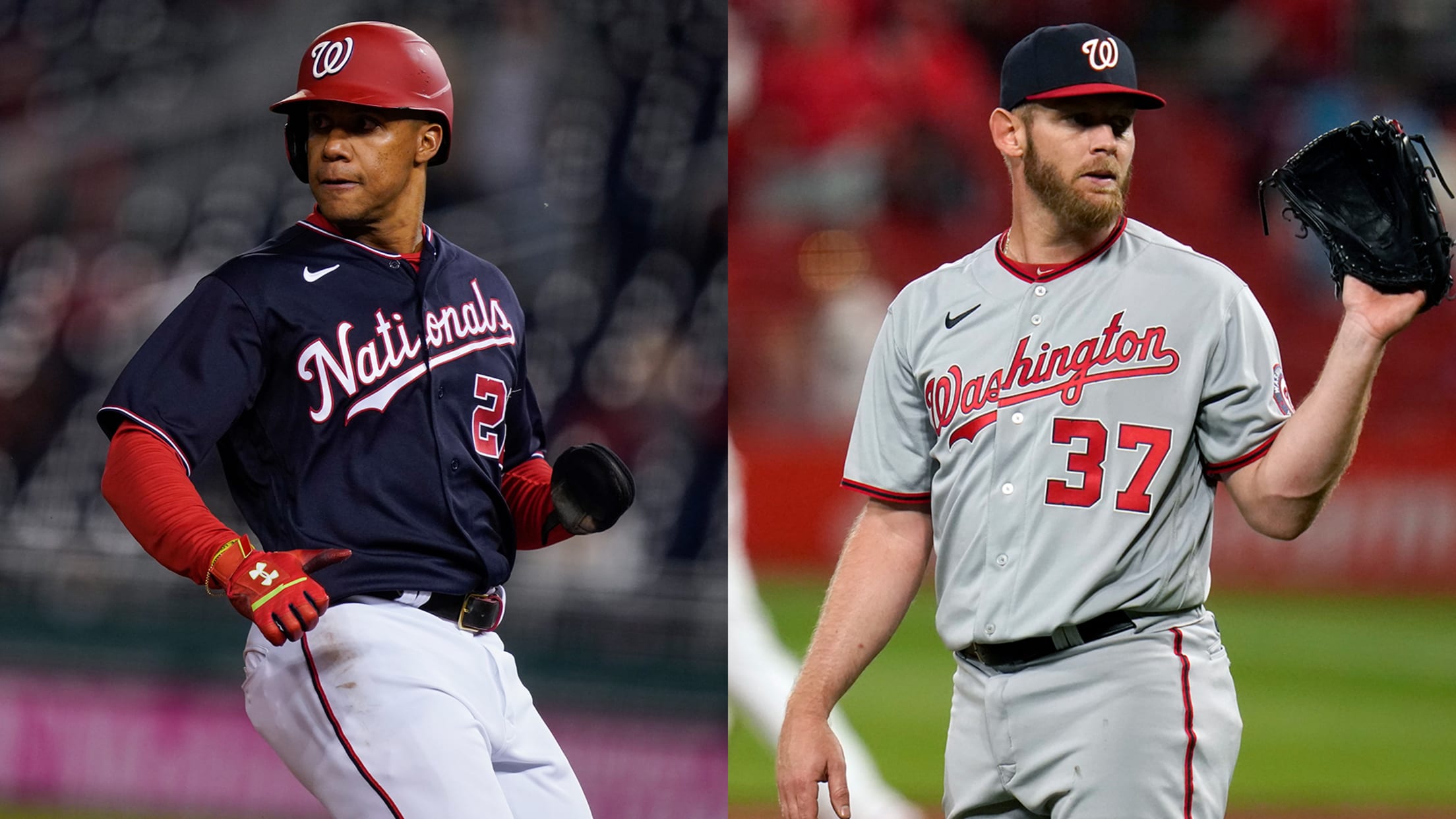 With five key players on the injured list, the Nationals are tracking their progress as each works toward their return -- and in two cases, their 2021 season debuts. Due to health and safety protocols, no players on the IL traveled with the Nats on their current road trip against
To Soto, IL stint is time to 'think, relax'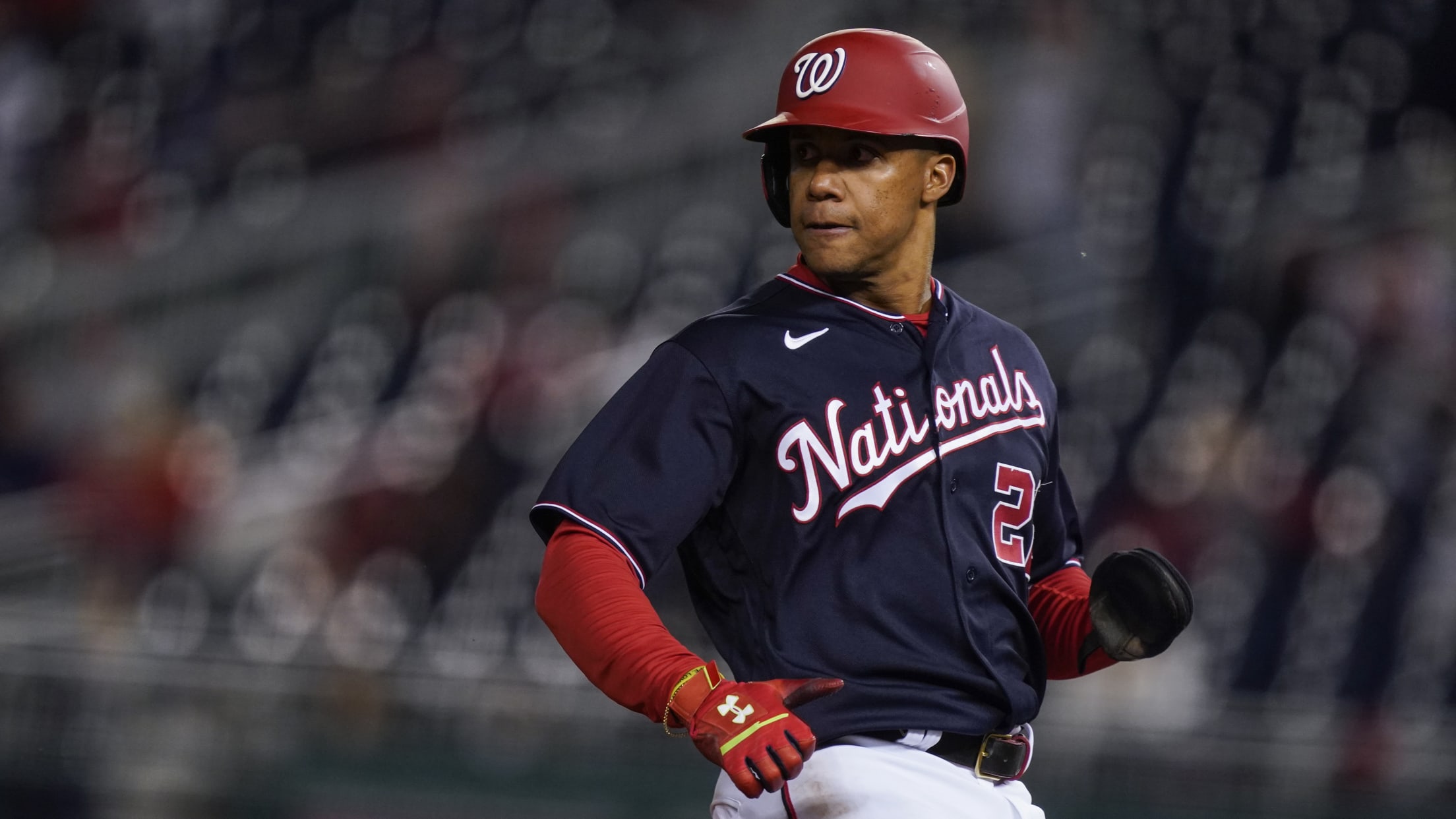 WASHINGTON -- Being sidelined early in the season has become nothing new to Juan Soto. He began the 2020 season on the injured list last July, because of COVID-19 protocols. Just three weeks into the '21 campaign, he is out of action again -- this time after being placed on
Nats place Soto (left shoulder strain) on IL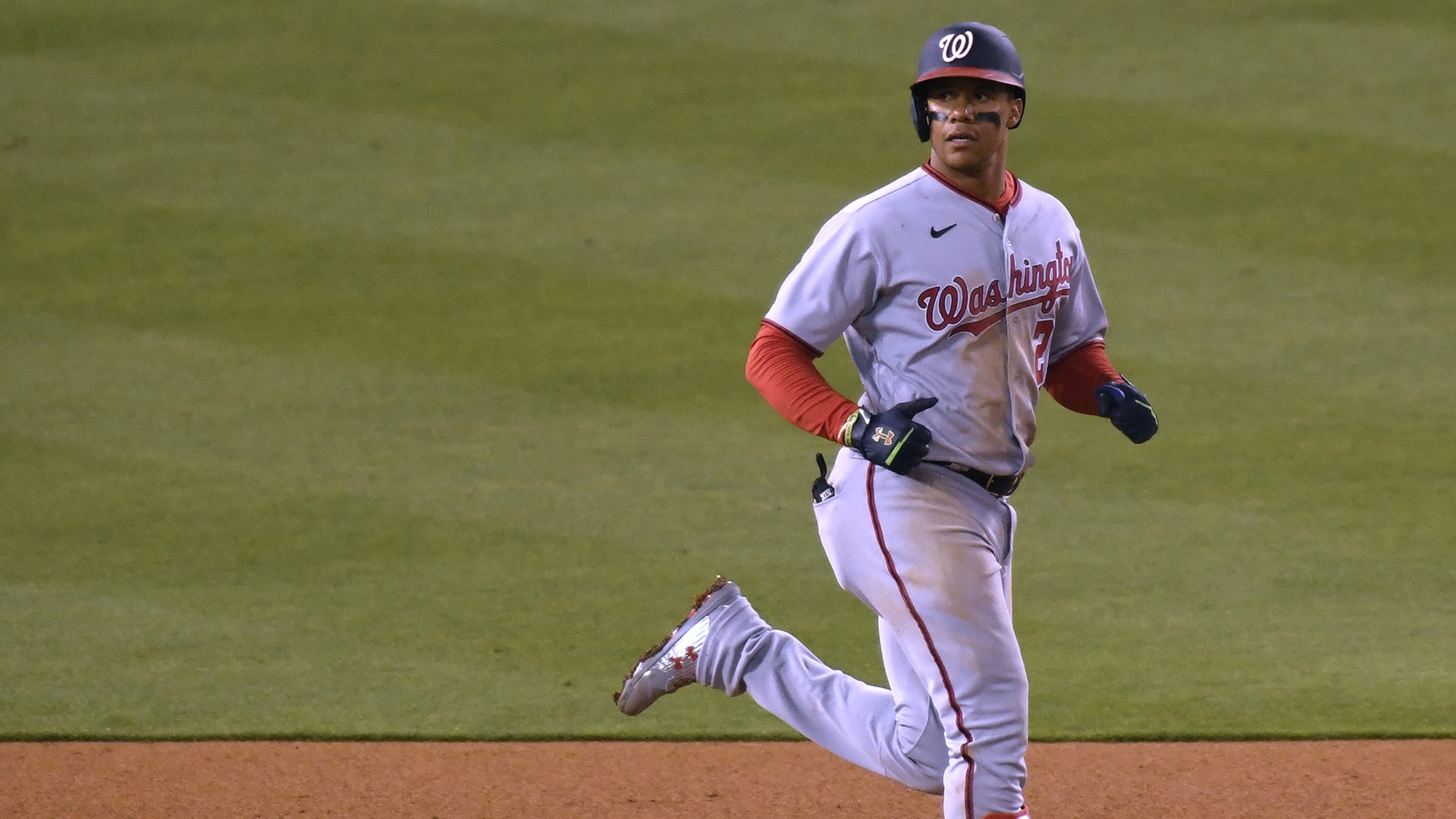 WASHINGTON -- The Nationals placed right fielder Juan Soto on the 10-day injured list with a strained left shoulder on Tuesday night, scratching him from the starting lineup an hour before their game against the Cardinals. Outfielder Yadiel Hernandez was recalled from the alternate training site in Fredericksburg, Va., in
Avilán set for TJ surgery to repair UCL tear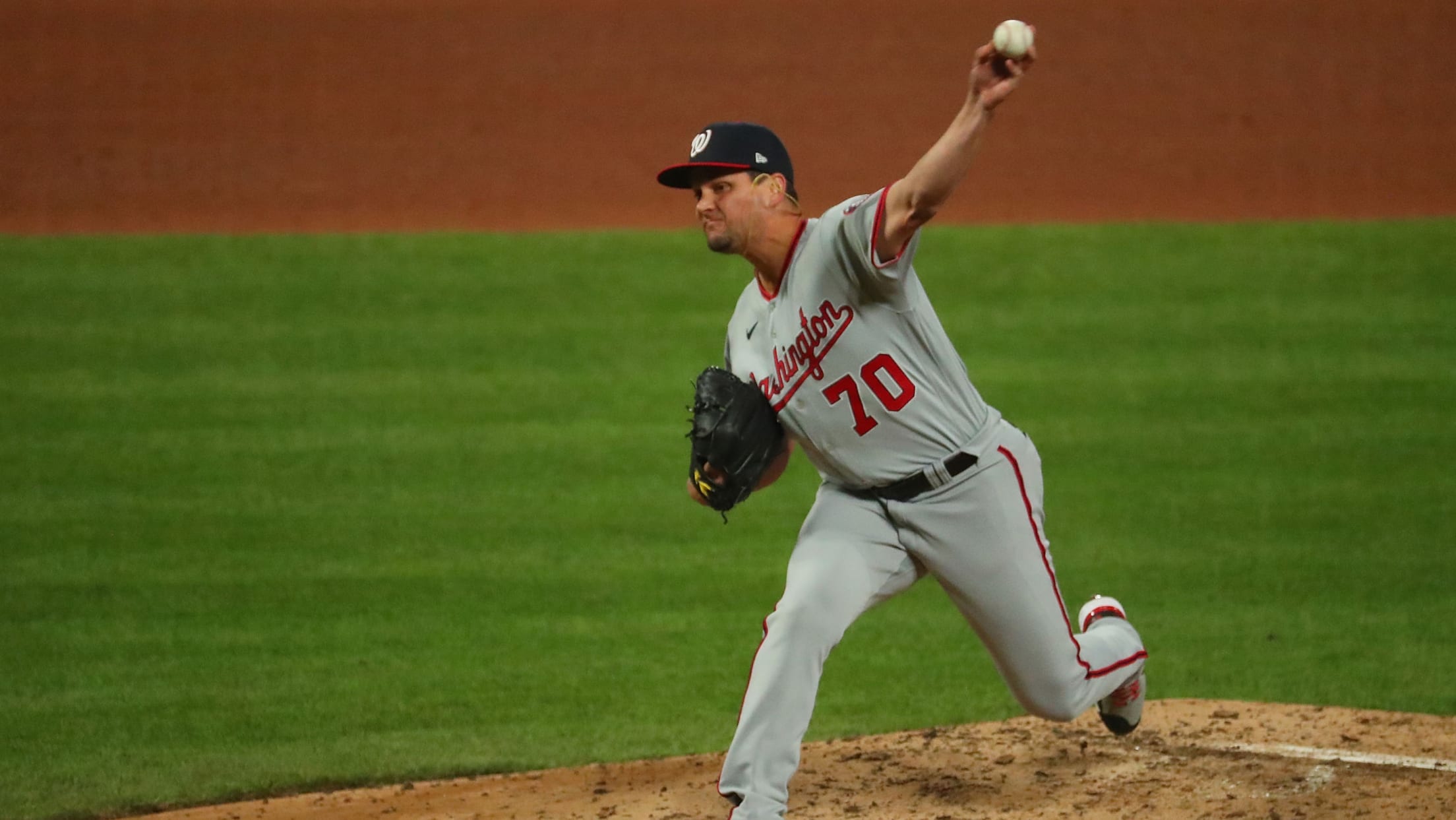 WASHINGTON -- Veteran left-hander Luis Avilán has decided to undergo Tommy John surgery to repair a tear in his ulnar collateral ligament, manager Dave Martinez said on Monday. "He seemed upbeat about it," Martinez said. "He knows what he's up against, but he's going to do everything he can. He
Strasburg (shoulder), Suero (oblique) to IL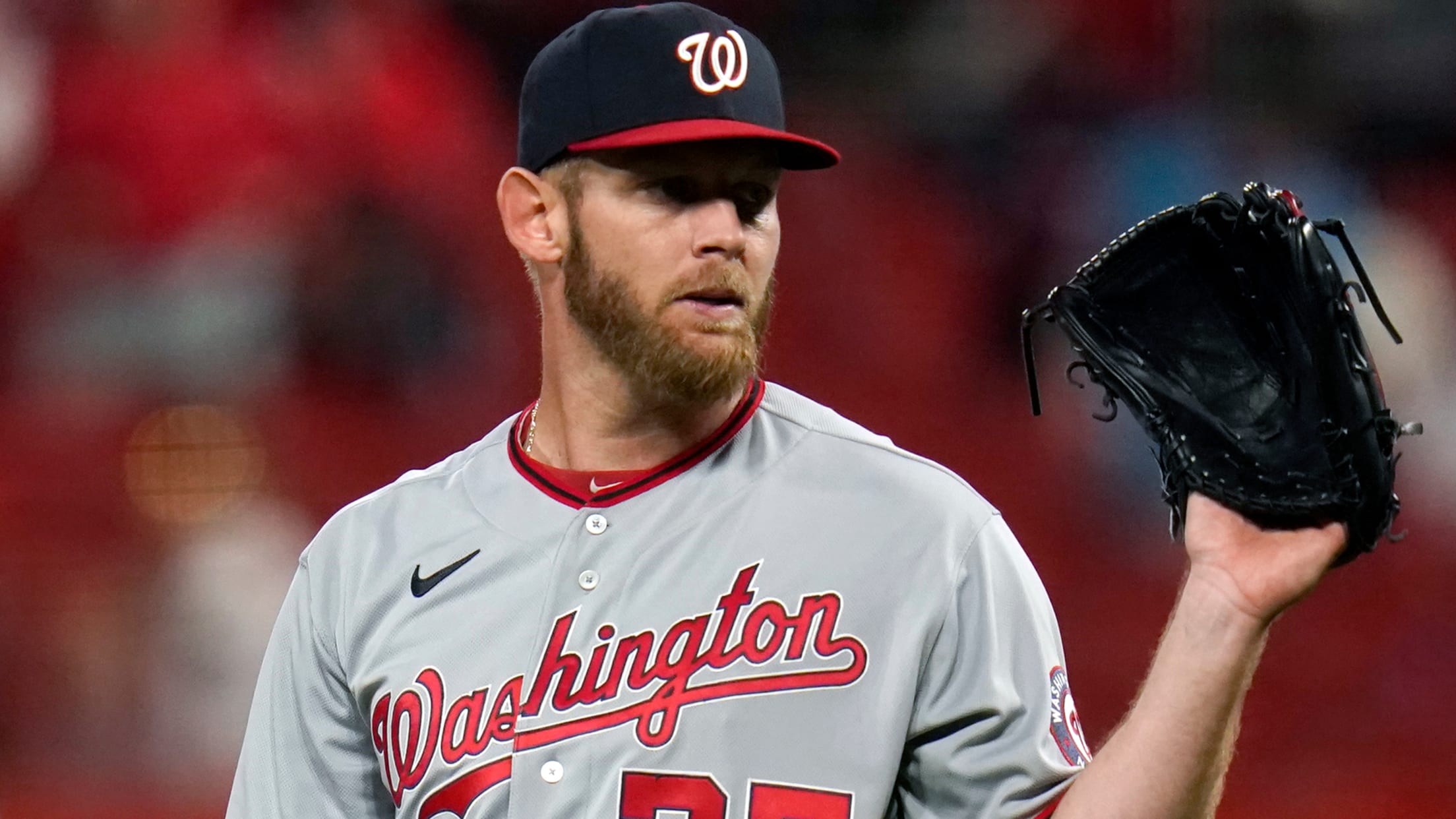 WASHINGTON -- The already-shorthanded Nationals pitching staff sustained another setback on Sunday when starting right-hander Stephen Strasburg (right shoulder inflammation) and righty reliever Wander Suero (left oblique strain) were placed on the 10-day injured list. There is no timetable for Strasburg's return. The starting rotation has been without southpaw Jon
Notes: Lester update; roster moves
WASHINGTON -- Southpaw starter Jon Lester threw 49 pitches over three innings in a sim game on Thursday as he builds his way toward his 2021 season debut. Lester, 37, has yet to be cleared to play after being placed on the injured list under COVID-19 protocols earlier this month.
Bell, Harrison, Schwarber back with Nats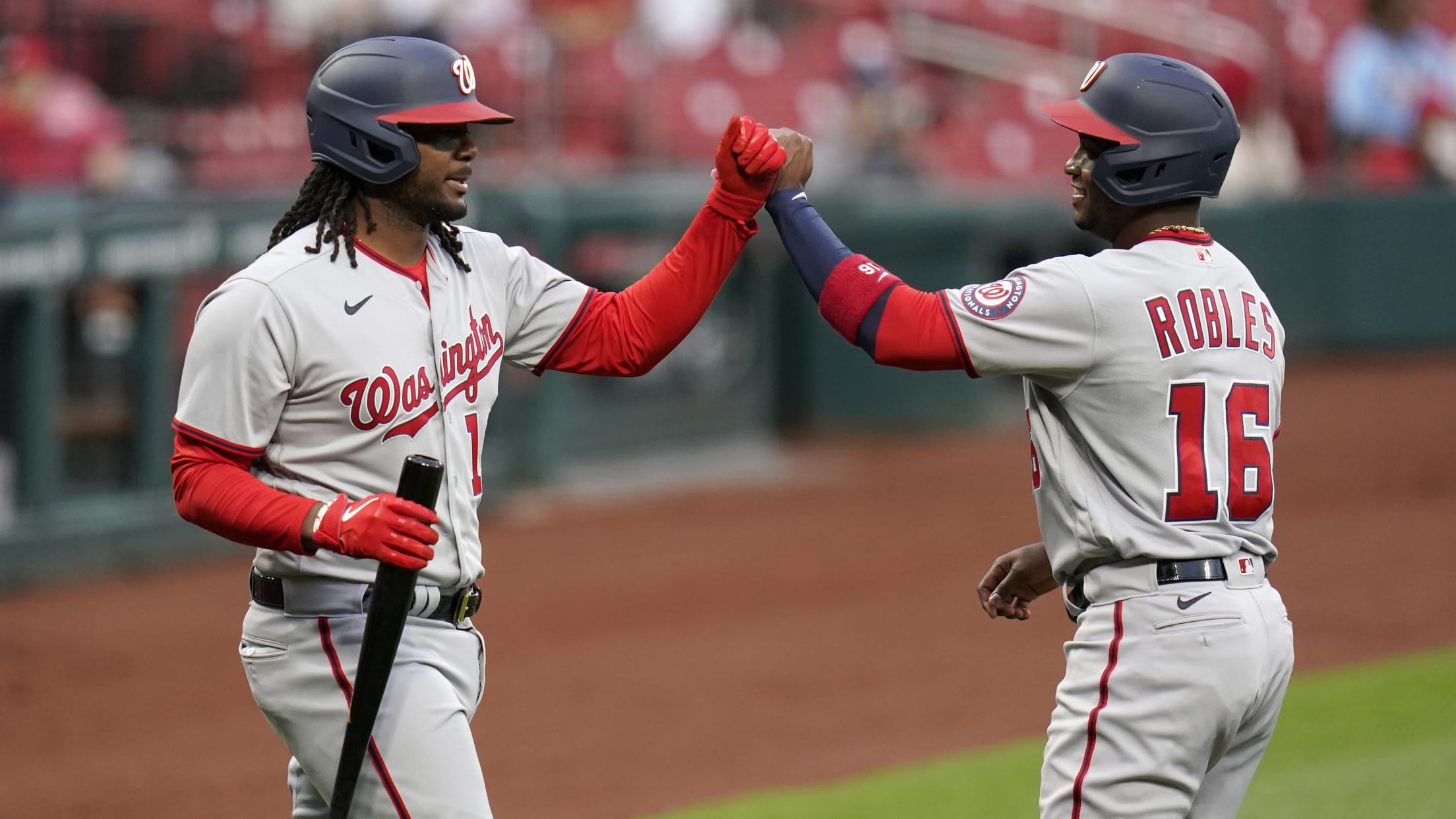 The Nationals' roster received a boost on Monday, as Josh Bell, Josh Harrison and Kyle Schwarber were all reinstated from the injured list prior to the series opener against the Cardinals at Busch Stadium. Schwarber logged his first two hits of the season -- including a go-ahead RBI double in
Nats activate Hand, Gomes, Mercer, Avila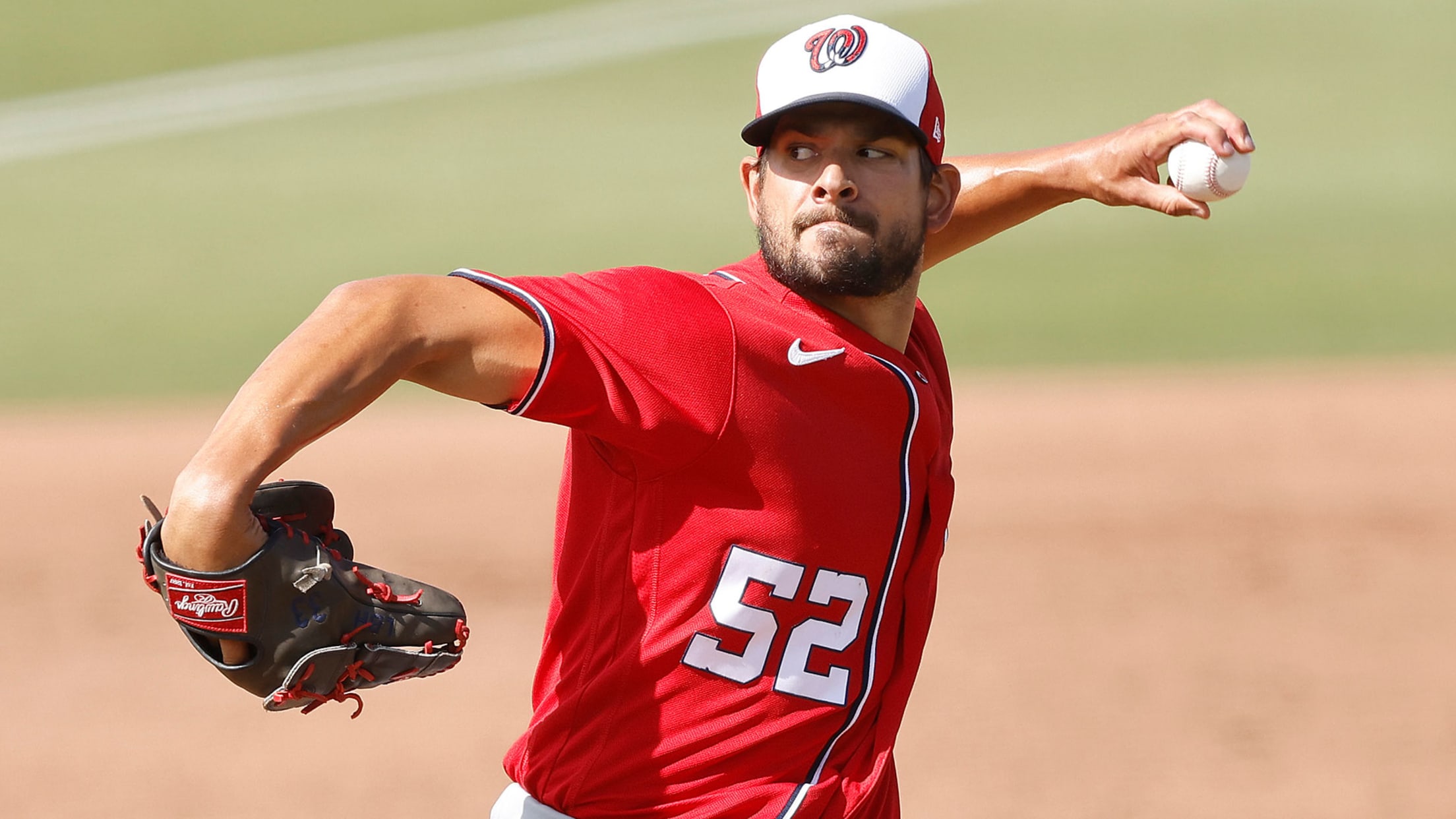 After playing the first three games of their season shorthanded because of positive COVID-19 cases and quarantines, the Nationals reinstated four players from the injured list on Friday afternoon, ahead of their road series against the Dodgers. Catchers Alex Avila and Yan Gomes, left-handed reliever Brad Hand and infielder Jordy
Harris' procedure reveals no blood clot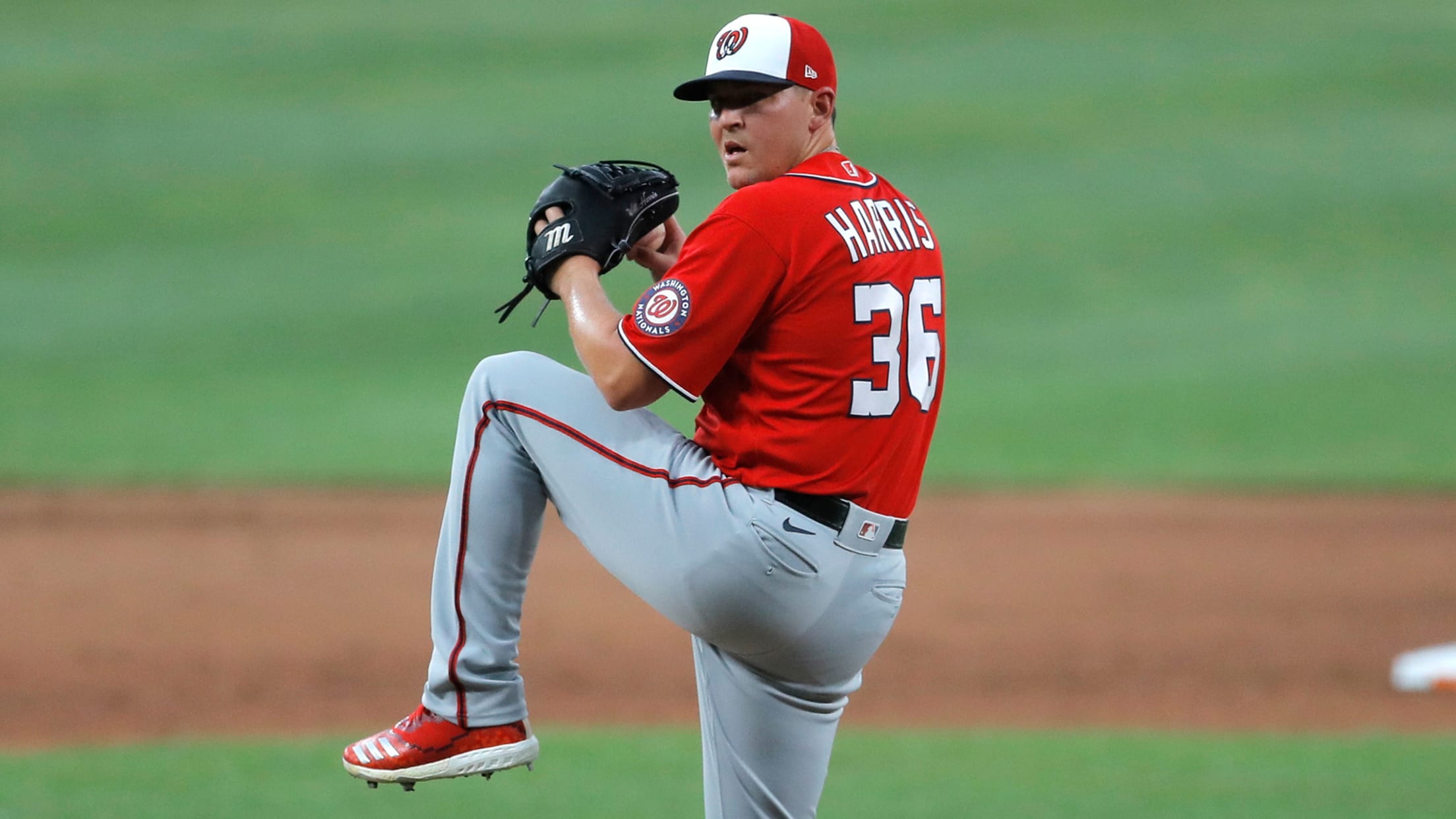 The Nationals received a second victory on Friday, the evening of their 7-3 win over the Mets. The results from Will Harris' venogram revealed the right-handed reliever did not have a blood clot in his throwing arm. The venogram also ruled out thoracic outlet syndrome. "The fact that he's going