Nats taking cautious approach with 'pen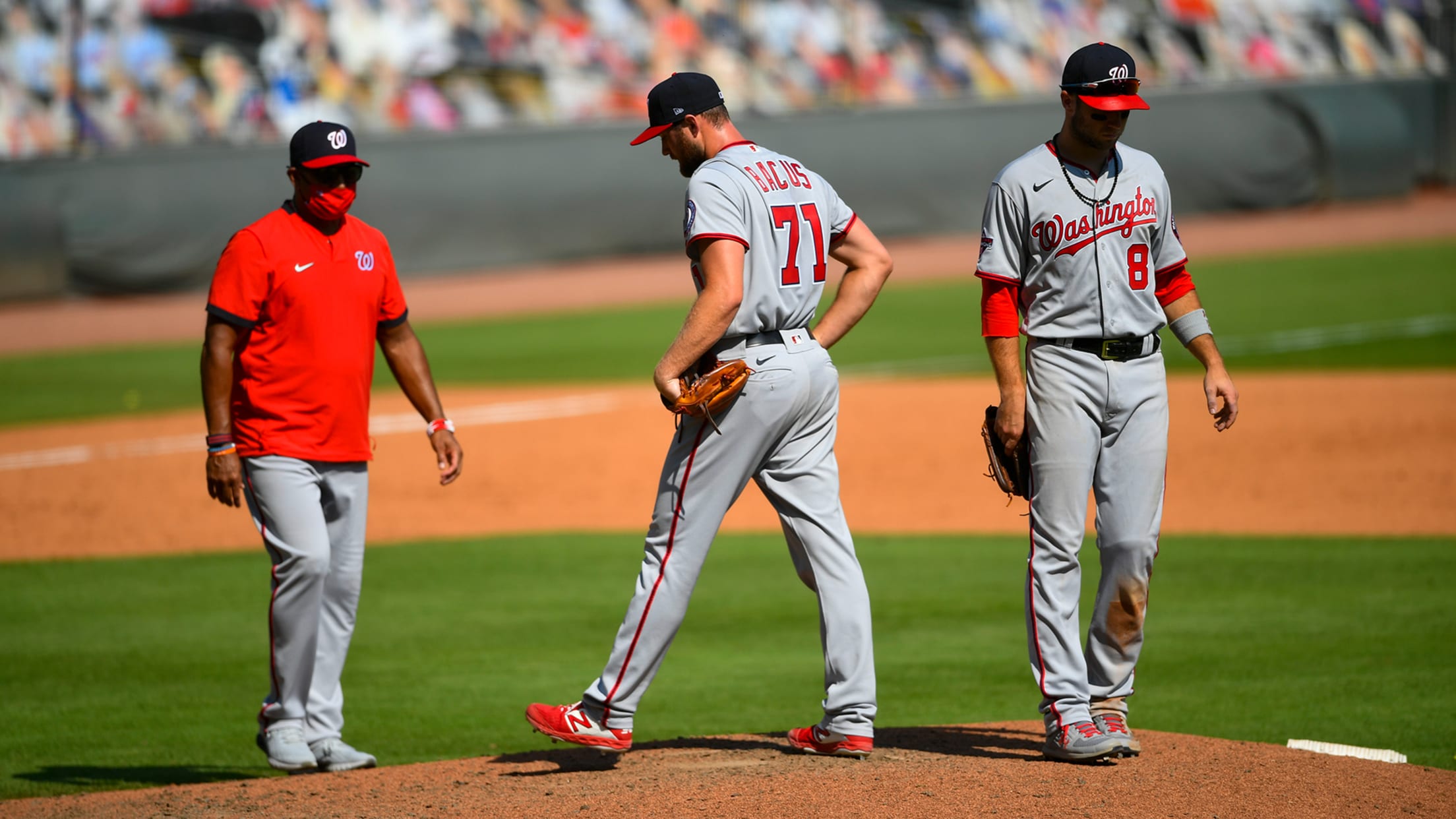 WASHINGTON -- The Nationals are proceeding with caution as the end of the regular season nears, especially when it comes to their heavily taxed bullpen. The team entered Monday with a 20-32 record and six games back of the final National League Wild Card spot with only eight games to
Latest on Elías, Freeman, other IL Nats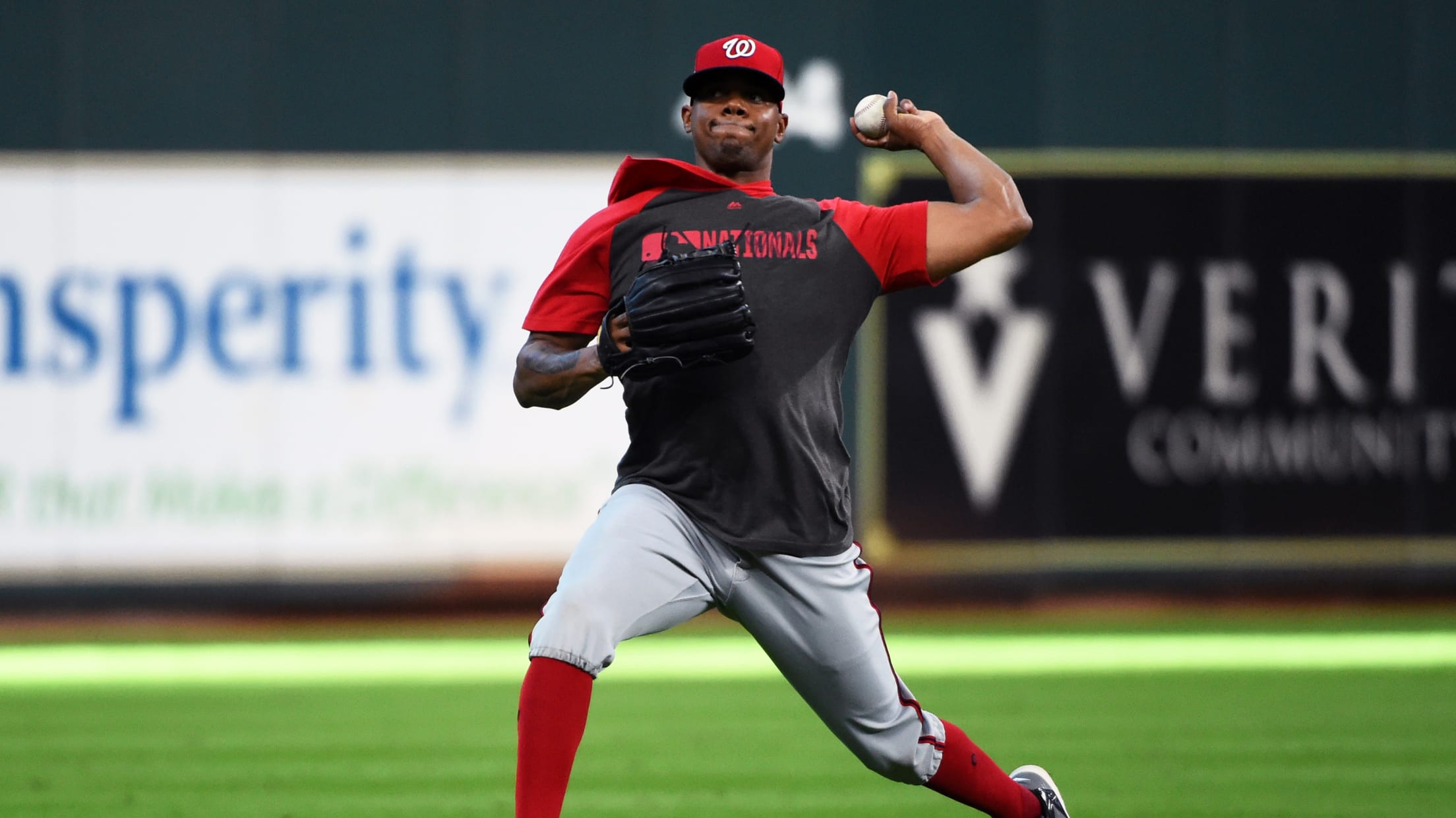 The Nationals have been hampered by injuries in 2020, headlined by the season-ending surgery of Stephen Strasburg. With just over a week left in the regular season, manager Dave Martinez provided updates on the players whose year was cut short, as well as those still eyeing a comeback this month
Injured Eaton: 'I still have a lot of fire in me'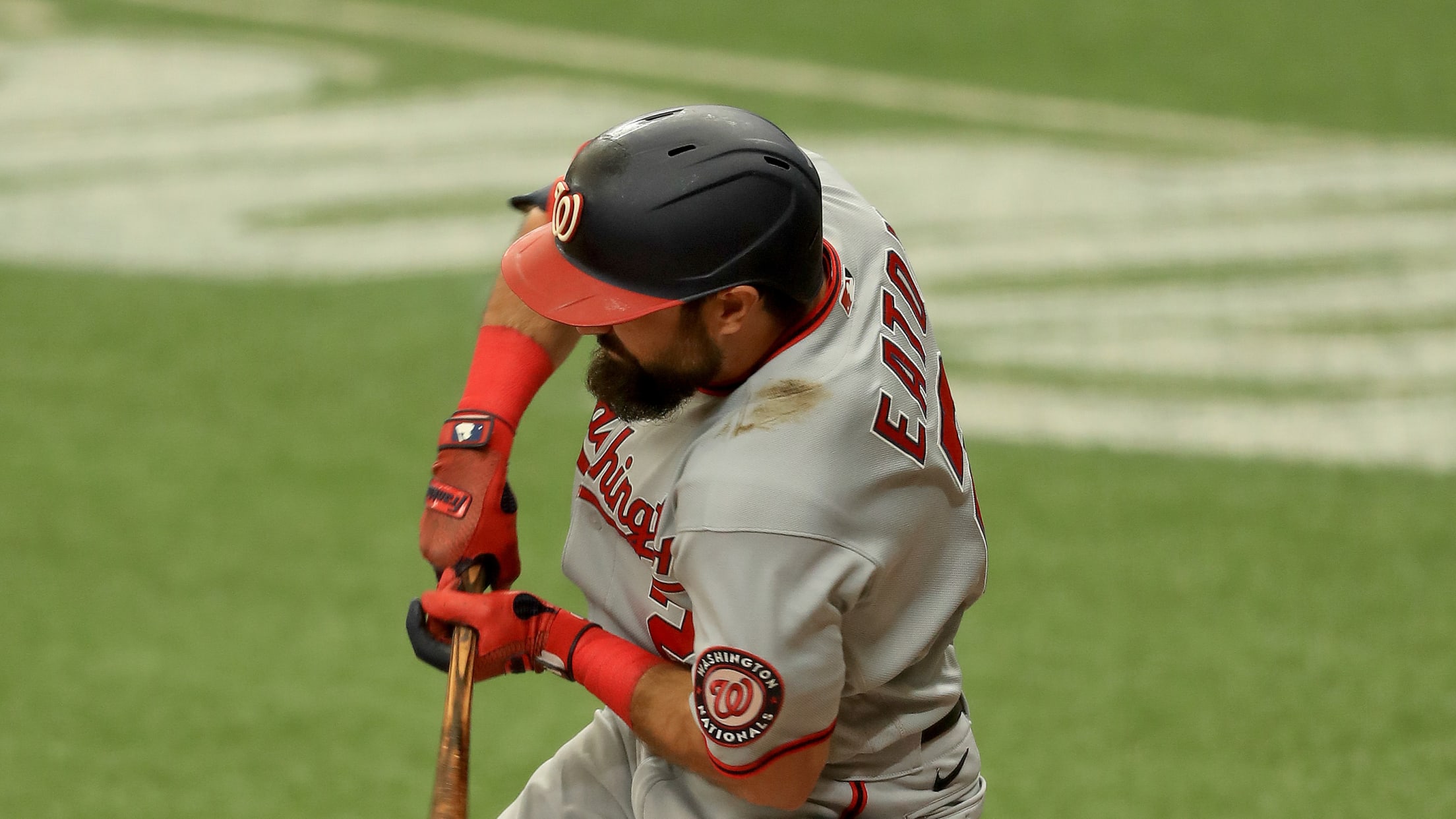 Adam Eaton knew immediately he was hurt. He had broken fingers in the past, and he had a strong feeling what the X-rays would reveal. He tried to play through it, anyways. "I've been playing pretty [ticked] off lately," Eaton said on Friday. "I think that had a lot to
Facing season's close, FA, Doolittle hits IL
Martinez on playing after 9/11: 'Never forget a moment like that'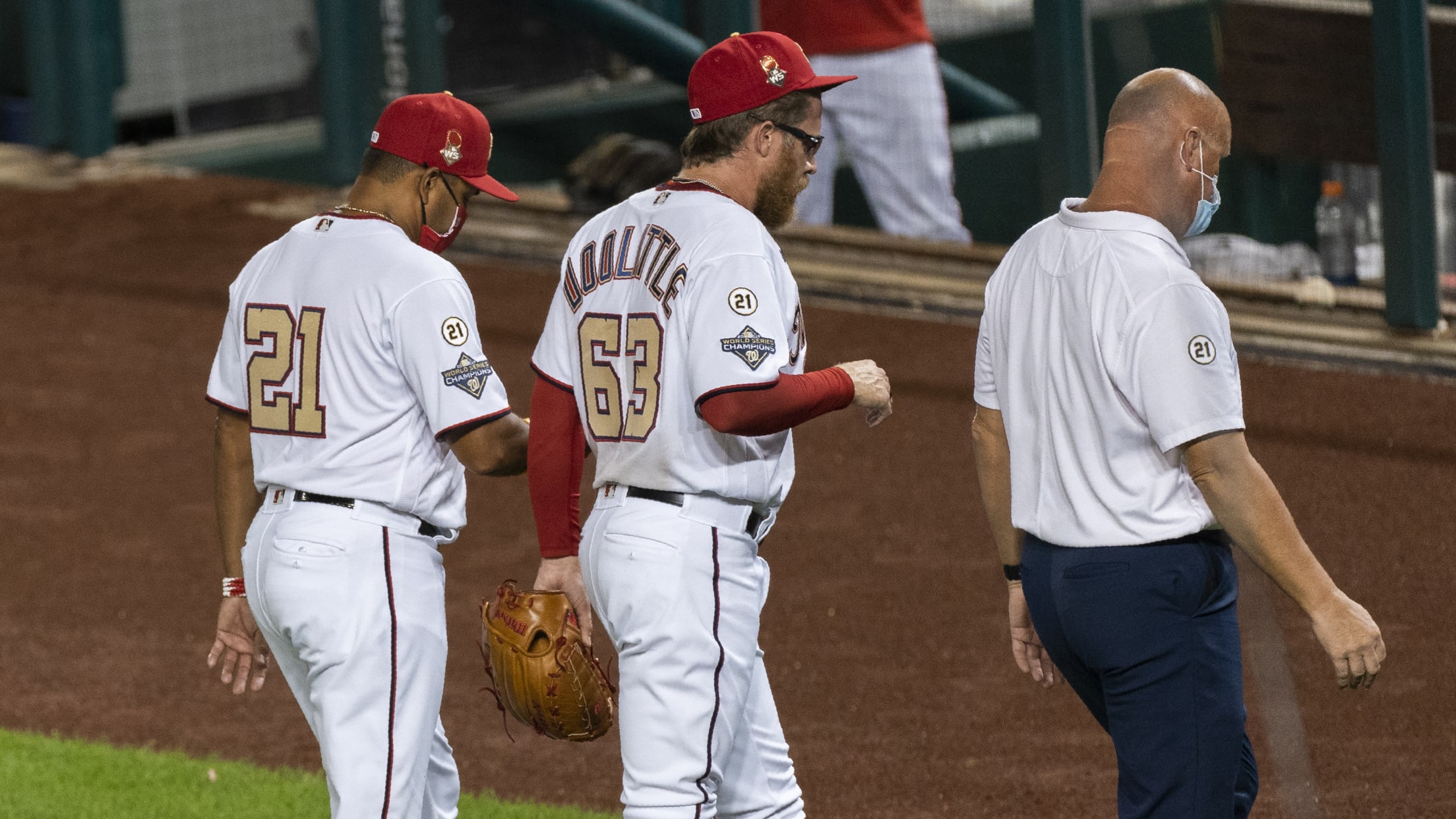 WASHINGTON -- Just when Sean Doolittle's season was turning around, he suffered another setback. The Nationals placed the veteran reliever on the 10-day injured list with a right oblique strain on Friday, a day after exiting a ninth-inning appearance in a loss to the Braves after three pitches. Washington recalled
MRI on Soto's left elbow comes back clean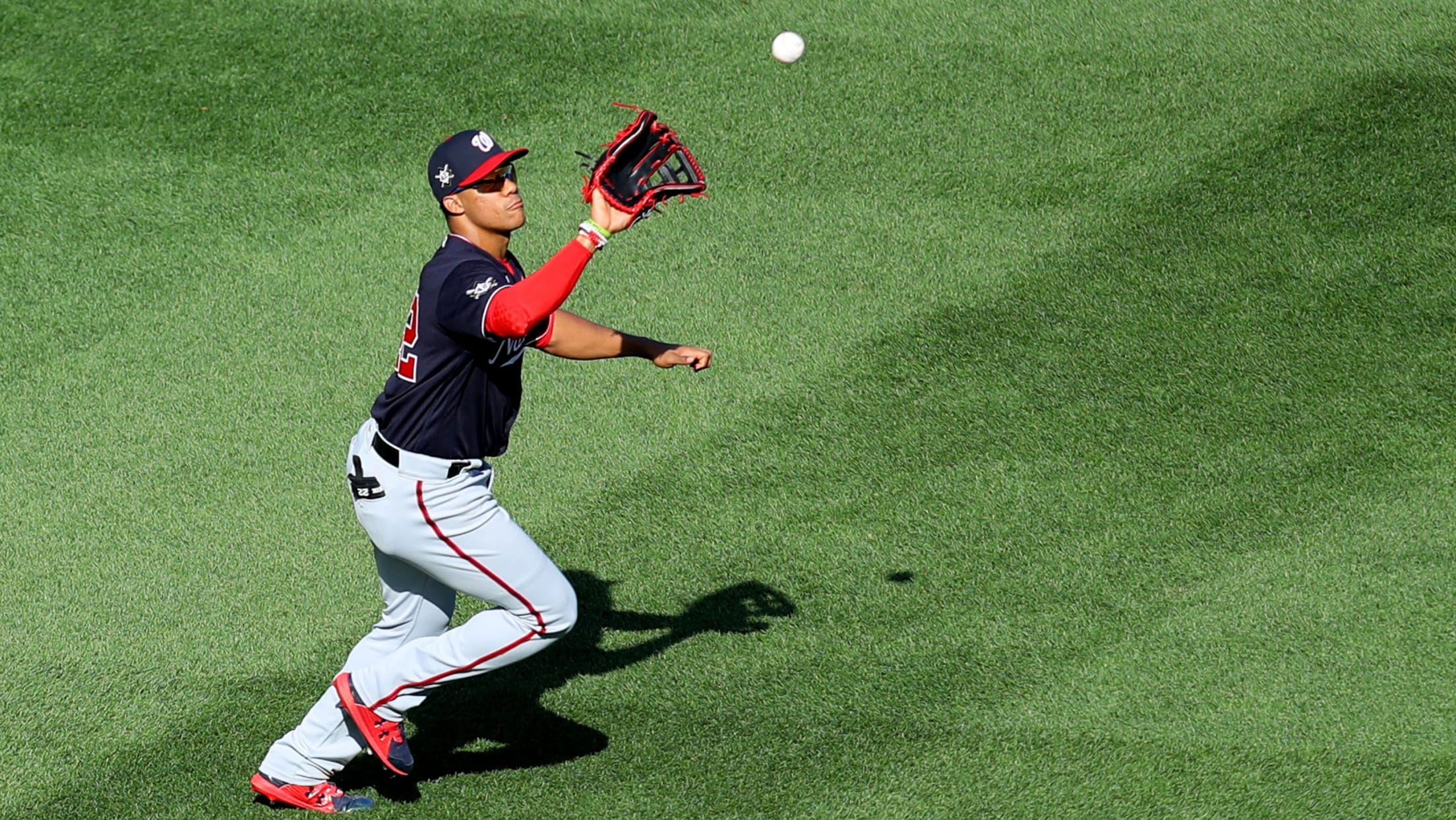 The Nationals were without left fielder Juan Soto for their doubleheader against the Braves at Truist Park on Friday because of left elbow soreness. Soto was scratched from the lineup in Game 1, a 7-1 loss, and he also didn't play in Game 2, a 10-9 victory. "He got an
Romero (right hand) to IL; Braymer recalled
Left-hander sustained injury in Saturday fall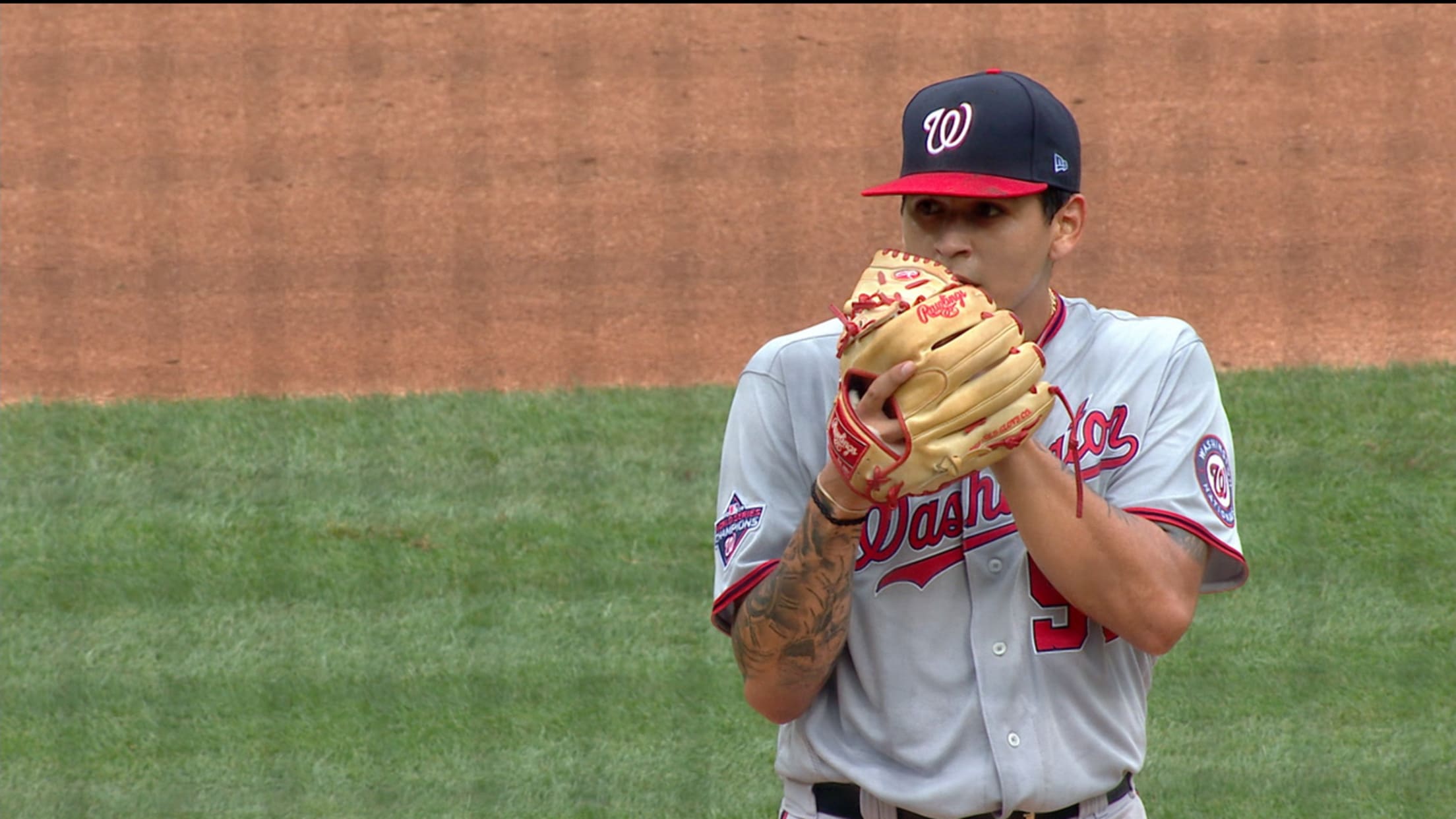 WASHINGTON -- The Nationals' pitching staff has sustained another injury, this time to one of its top prospects. Left-hander Seth Romero, the club's No. 11 prospect per MLB Pipeline, broke his right hand on Saturday evening. He was placed on the 10-day IL on Monday. Washington recalled southpaw Ben Braymer,
Nats anticipate 'full recovery' for Stras by '21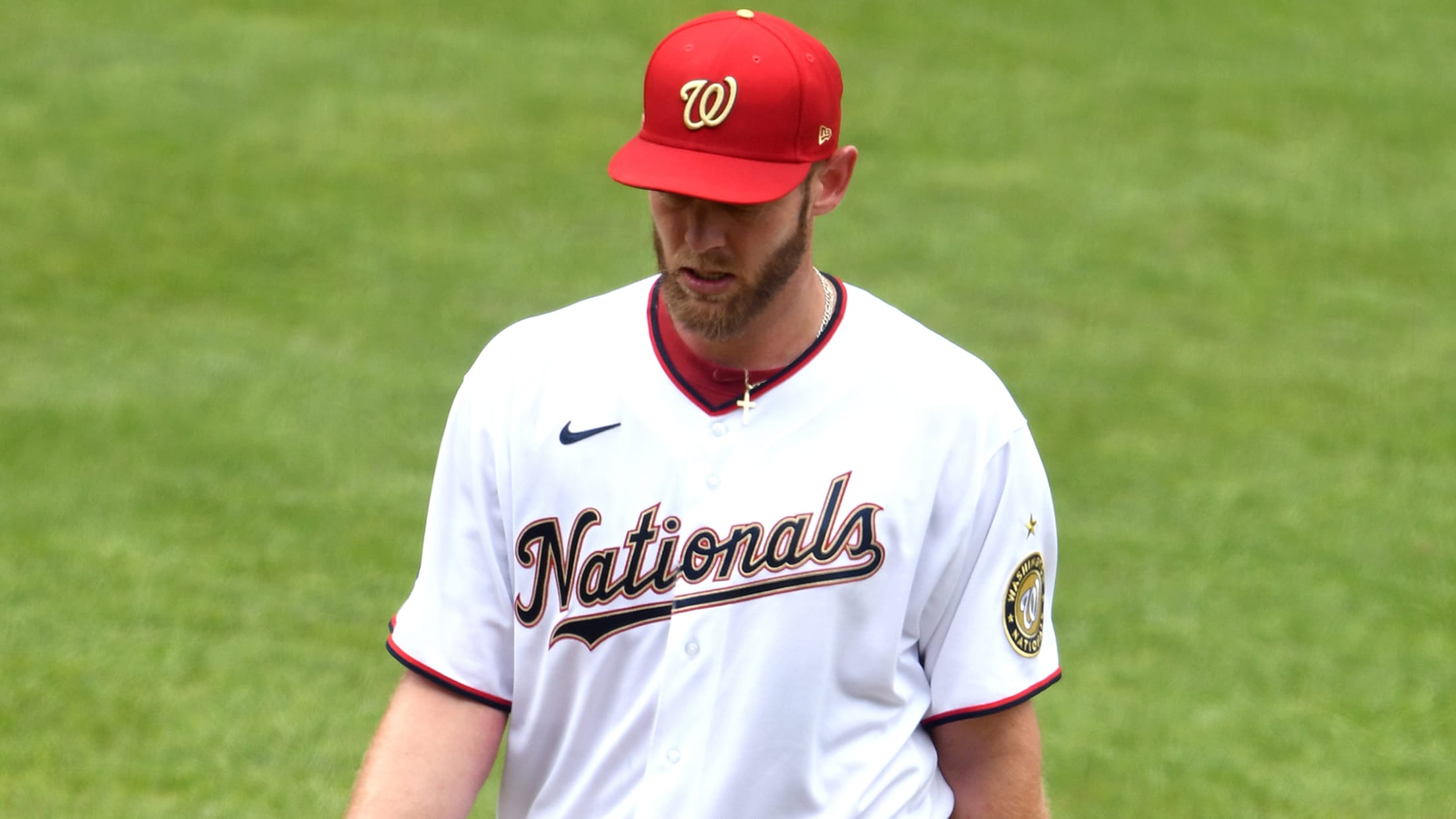 Reigning World Series Most Valuable Player Award winner Stephen Strasburg will undergo surgery on Wednesday in Baltimore to alleviate carpal tunnel neuritis in his right hand, ending his 2020 season. The Nationals transferred him to the 60-day injured list a day after he met with a nerve specialist. "Hopefully the
Notes: Options for Stras; injury updates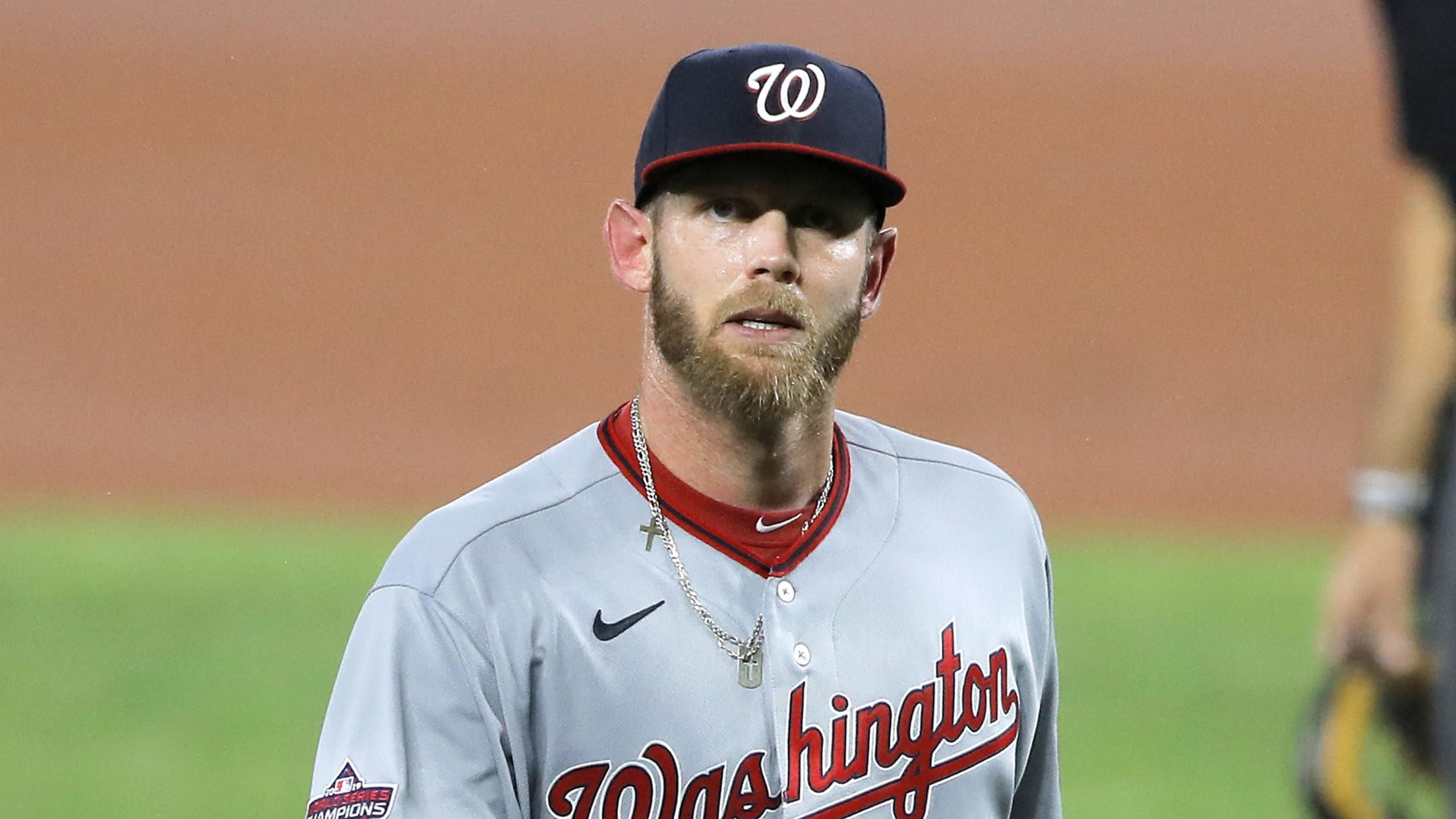 WASHINGTON -- The Nationals are considering treatment options, including surgery, after Stephen Strasburg met with a nerve specialist on Thursday and was diagnosed with carpal tunnel neuritis in his right hand. Strasburg was placed on the 10-day IL with the injury on Sunday. "Now we're going to sit back and
Castro eyes playoff return; Doolittle throws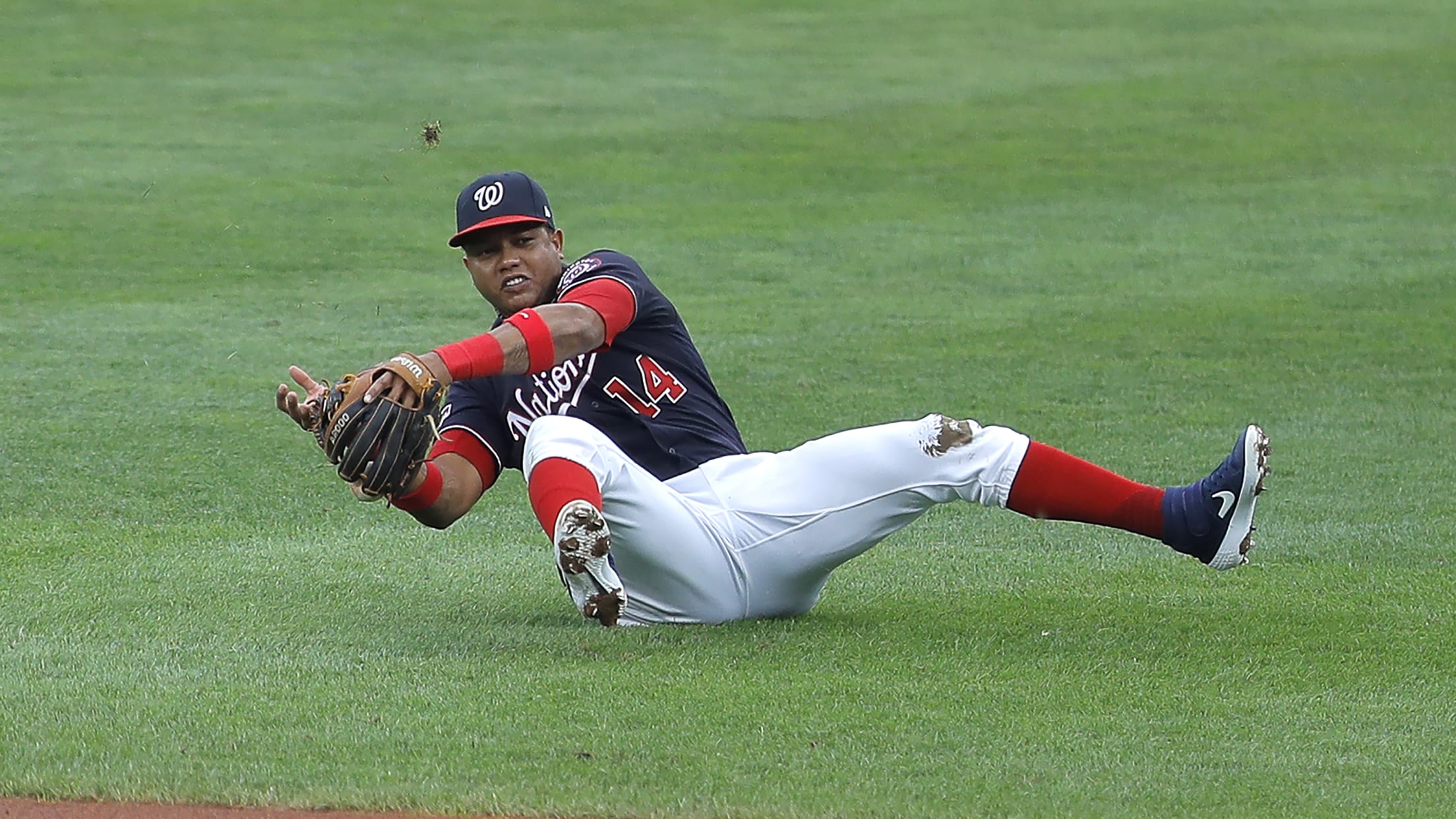 Starlin Castro is scheduled to undergo surgery to repair his broken right wrist on Friday, and he's already eyeing his return. Washington's Opening Day second baseman will have a pin placed in his wrist, which he injured attempting to make a diving play last Friday against the Orioles. Nationals manager
Nats taking caution with Strasburg on IL
World Series MVP to get nerve testing on Monday; Fedde takes over spot in the rotation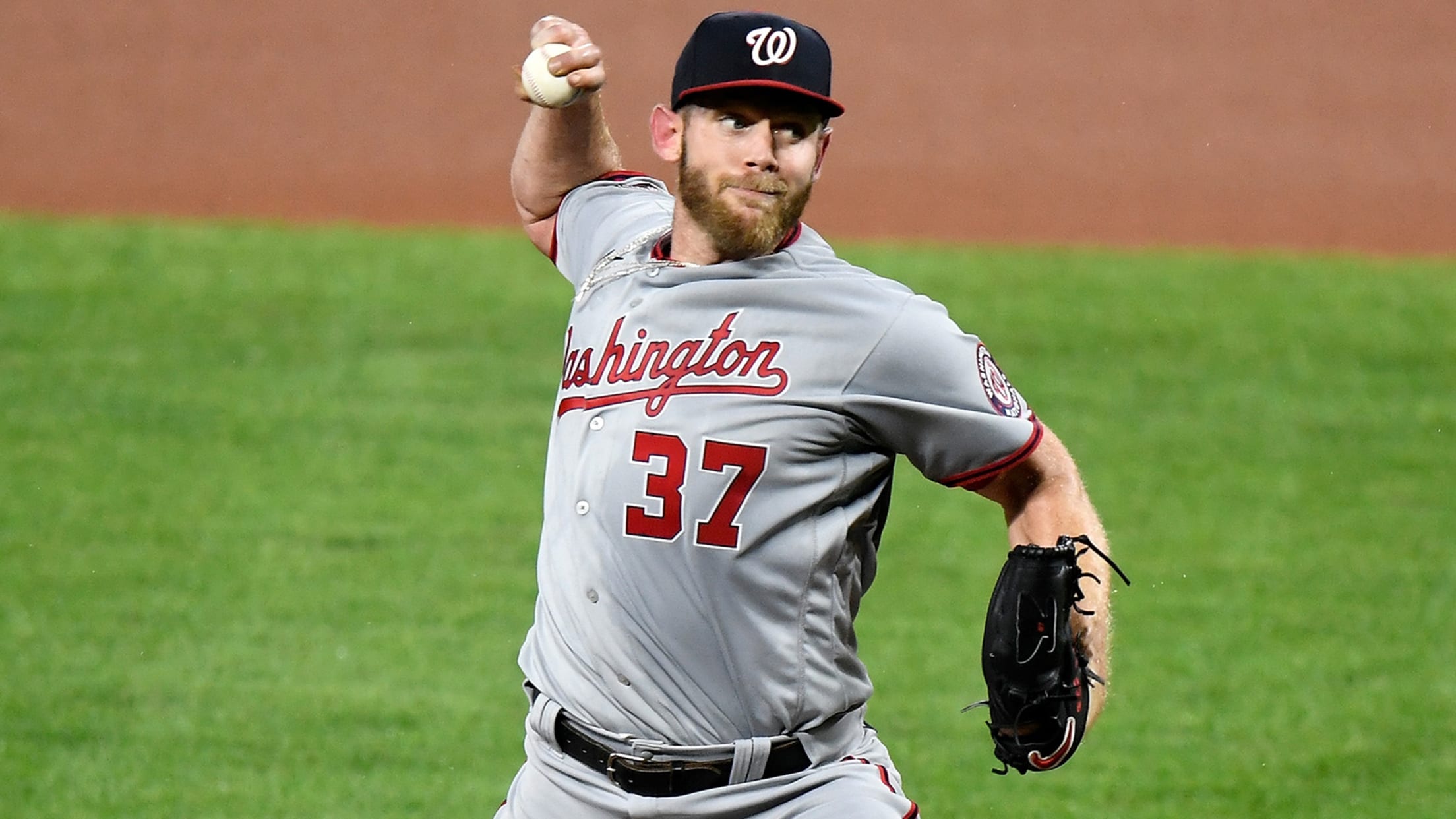 There are two words that prompt a universally adverse reaction across baseball: injured list. Nationals right-hander Stephen Strasburg tried to rehab and throw his way through a nerve issue in his pitching hand this season to avoid hearing them. But in a move to prevent further injury, the Nationals placed
Nats face more questions with Stras' hand
World Series MVP leaves start vs. Orioles after two-thirds of an inning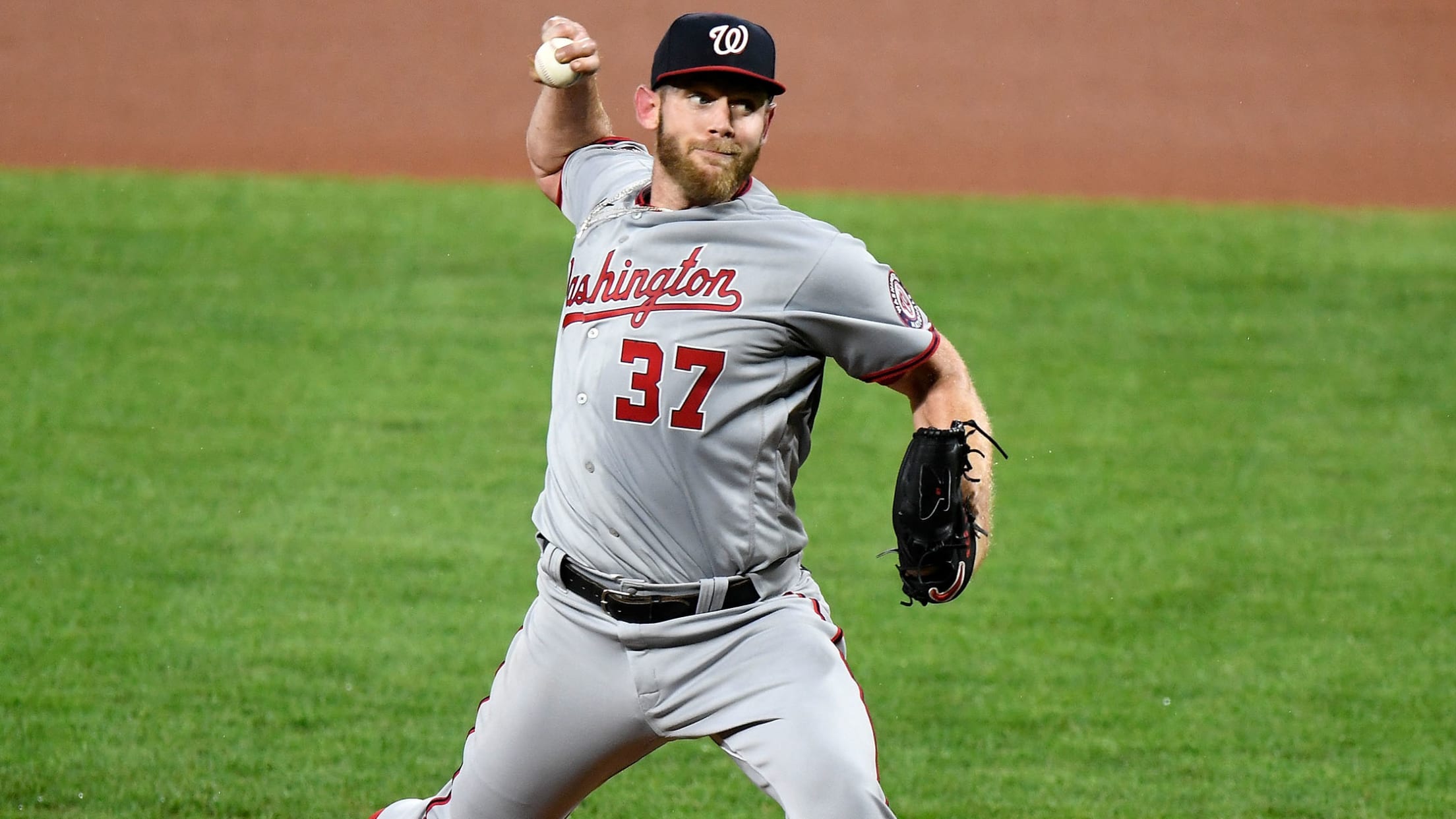 Stephen Strasburg missed his first two starts this season with a nerve issue in his right hand, but the three-time All-Star felt confident heading into Friday night's outing against the Orioles. Sixteen pitches later, his night was over. Even worse, Strasburg's immediate future is now murky as the Nationals try
Castro (broken wrist) on IL; Nats add García
The Nationals lost more than a game on Friday afternoon, as Starlin Castro suffered a broken right wrist while trying to make a diving play in the sixth inning. Castro was sent for X-rays as the Nationals and Orioles concluded their suspended game from last Sunday, a 6-2 Washington loss.
Nationals place Doolittle on IL; Harris returns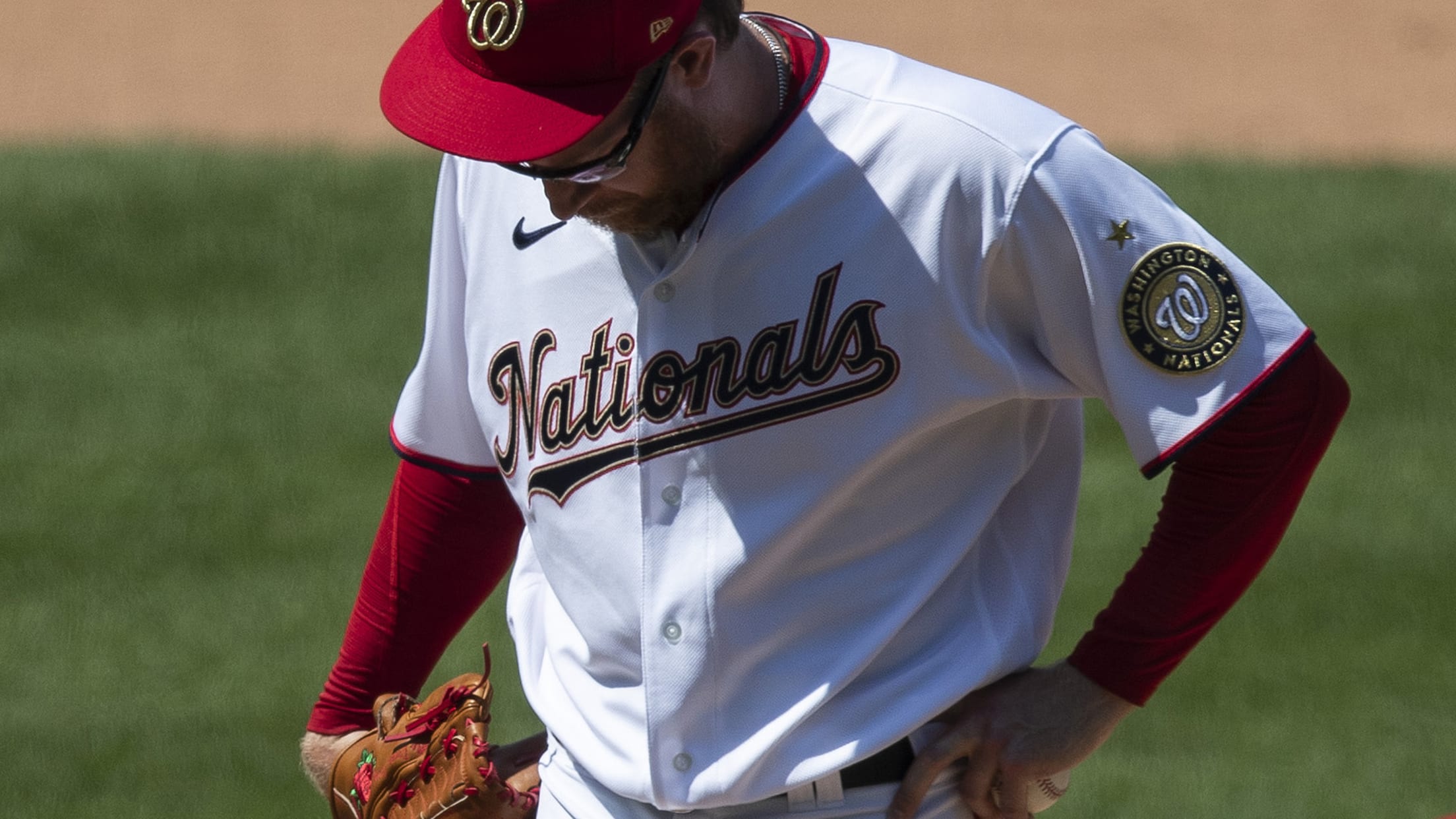 In a series of pitching-related roster moves on Thursday, the Nationals placed left-handed reliever Sean Doolittle on the 10-day injured list with a fatigued right knee. The transaction is retroactive to Tuesday. "His right knee has some inflammation in it," manager Dave Martinez said. "It's a testament, I think, that
Notes: Harris close; prospects on taxi squad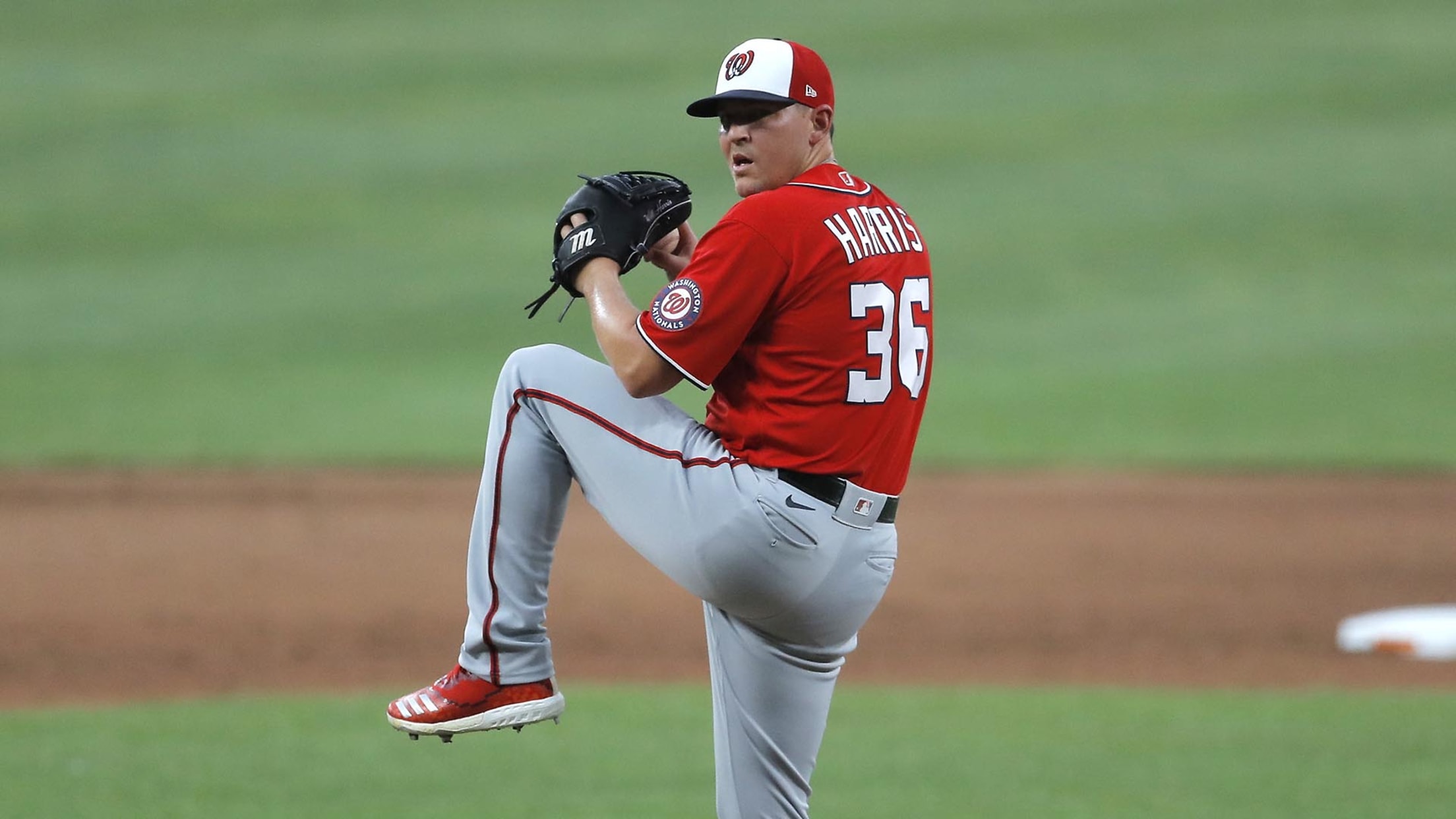 Will Harris has dealt with groin injuries over his career, but none had been as bad as the discomfort that sent him to the 10-day injured list last month. "That one was by far the worst one," Harris said on Monday. Harris first felt the right groin strain during an
Max (hamstring) expects to make next start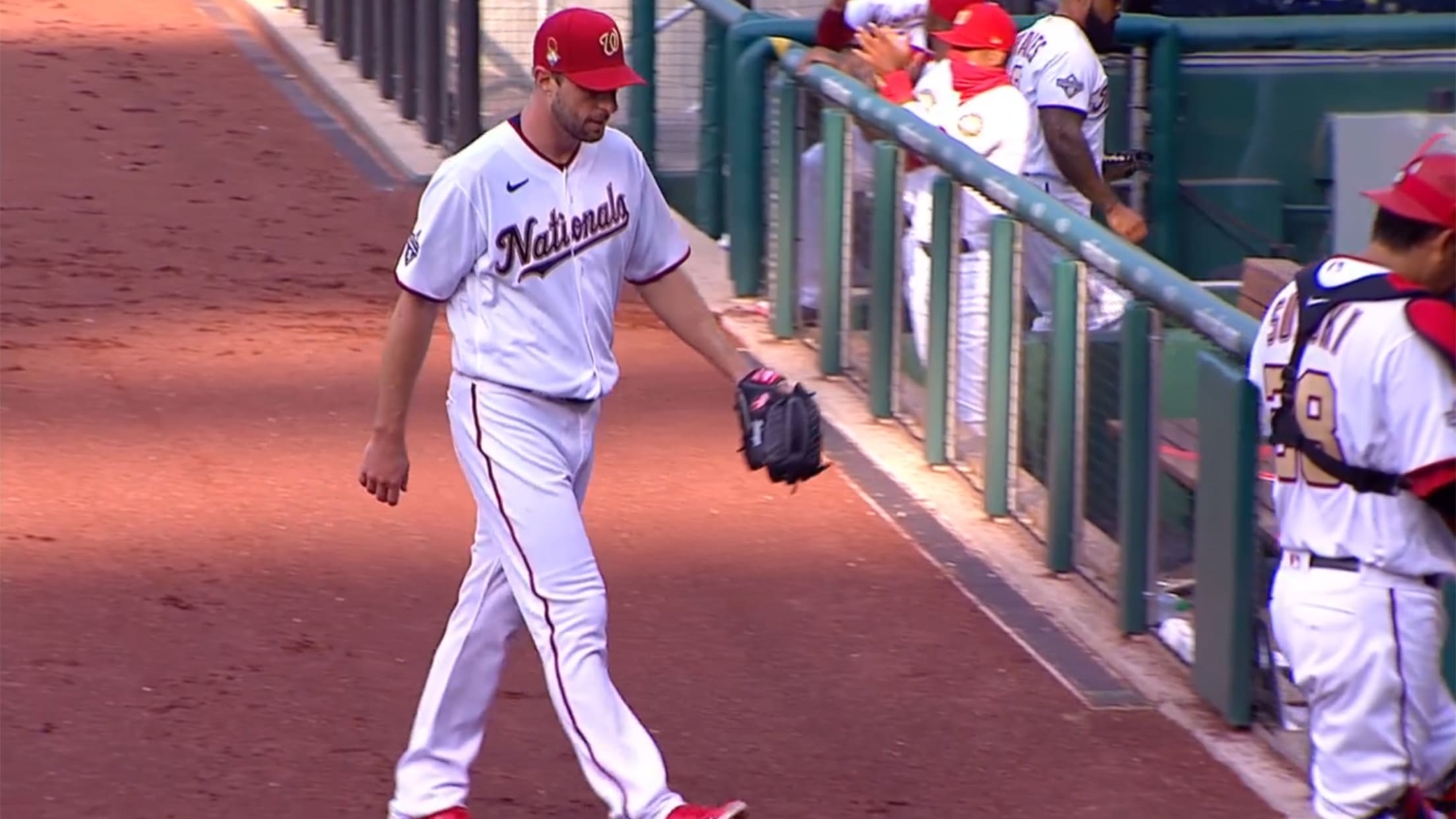 WASHINGTON -- Nationals ace Max Scherzer does not expect to miss any time after exiting his start against the Mets on Wednesday after one inning with a tweaked right hamstring. "It's not a major injury, or really a minor injury," Scherzer said following Washington's 3-1 loss at Nationals Park. "At
Strasburg scratched with right hand issue
Reigning World Series MVP doesn't believe it's long-term injury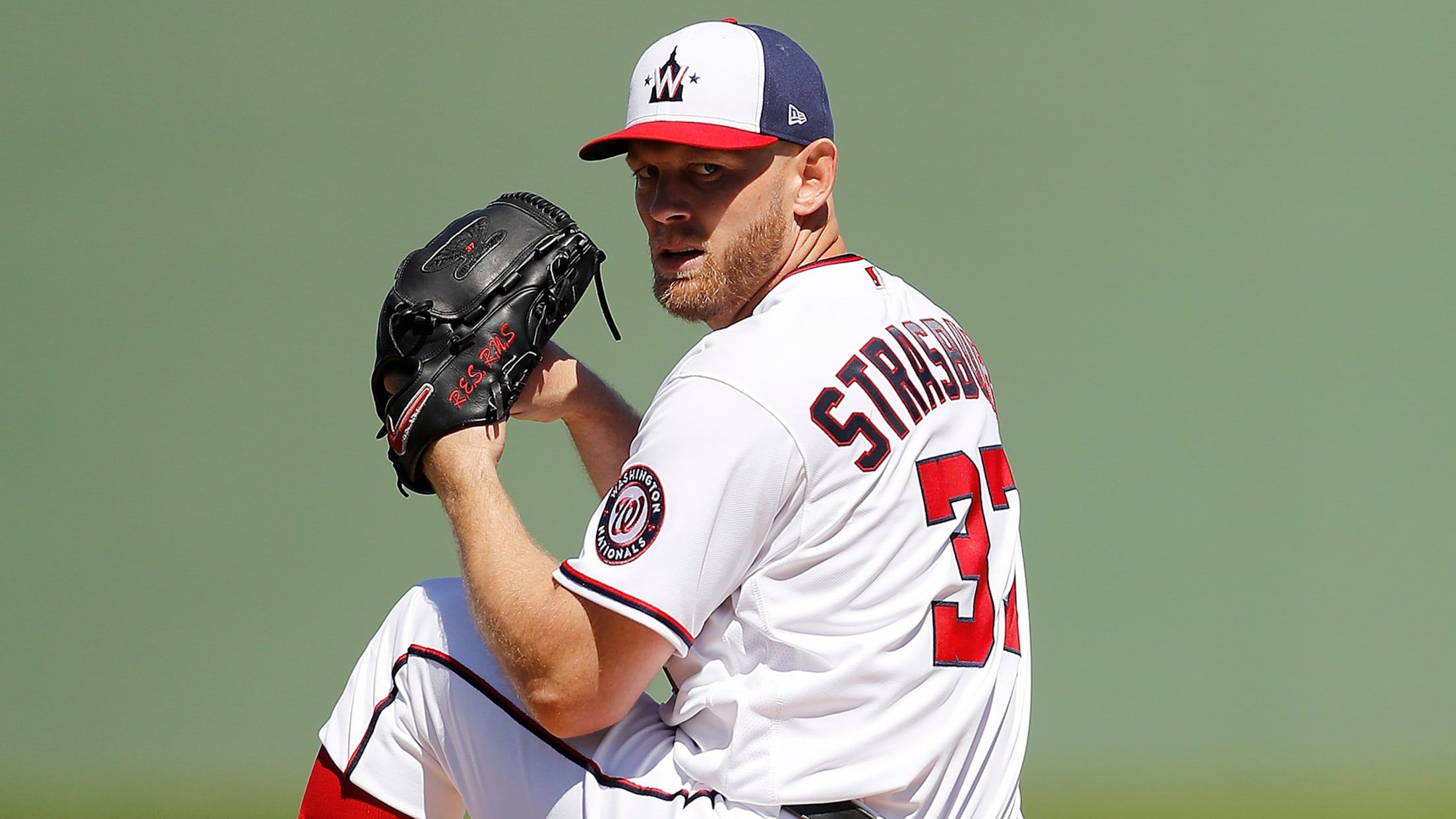 WASHINGTON -- The Nationals' starpower took another hit when right-hander Stephen Strasburg was scratched from his first start of the 2020 season because of a nerve issue in his right hand on Saturday, just two days after Juan Soto was placed on the COVID-19 injured list. Manager Dave Martinez stressed
Scherzer plays catch, availability uncertain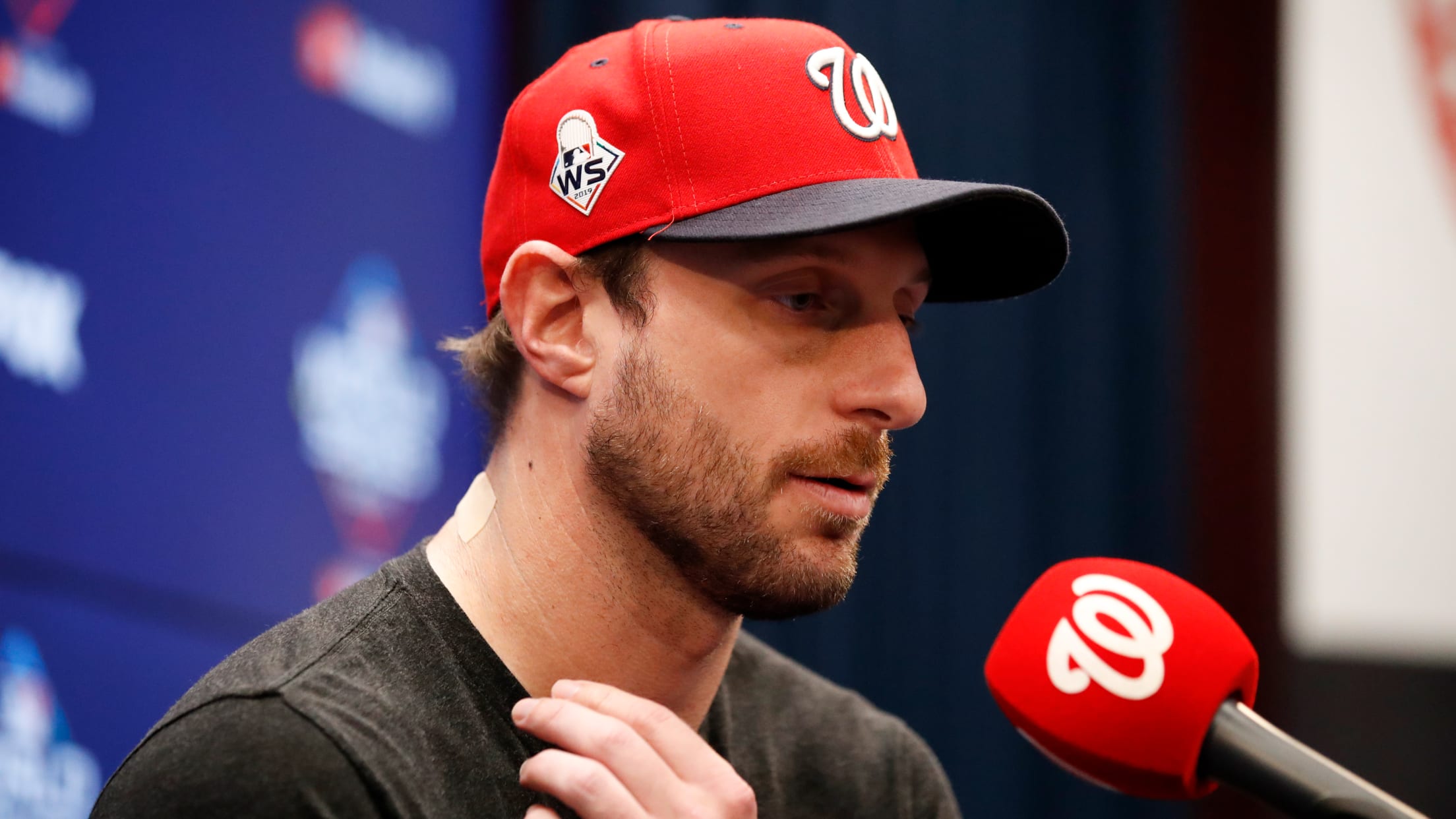 HOUSTON -- Max Scherzer's status to pitch again in the World Series was still uncertain as of Tuesday, but he was playing catch in the outfield at Minute Maid Park.
Nats optimistic as Suzuki stays on WS roster
Catcher exited Saturday night's Game 3 with strained right hip flexor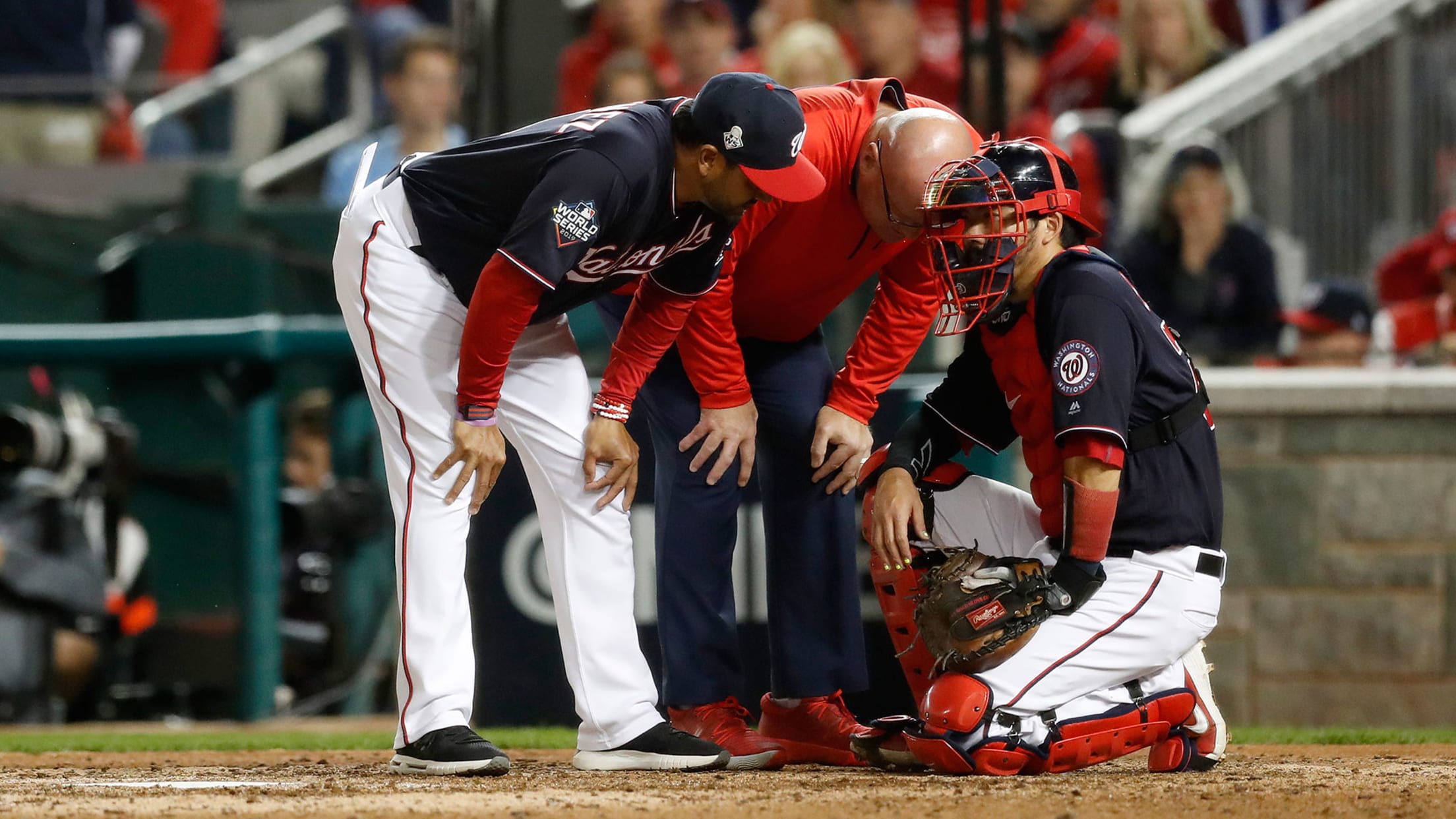 WASHINGTON -- The Nationals felt confident enough in the results of an MRI on Kurt Suzuki's right hip flexor that he will remain on the World Series roster. The club did not release the results of Suzuki's MRI, but before Saturday's Game 4, manager Dave Martinez said they would need
Kurt Suzuki to remain on roster despite injury
Catcher exited Game 3 in sixth with right hip flexor ailment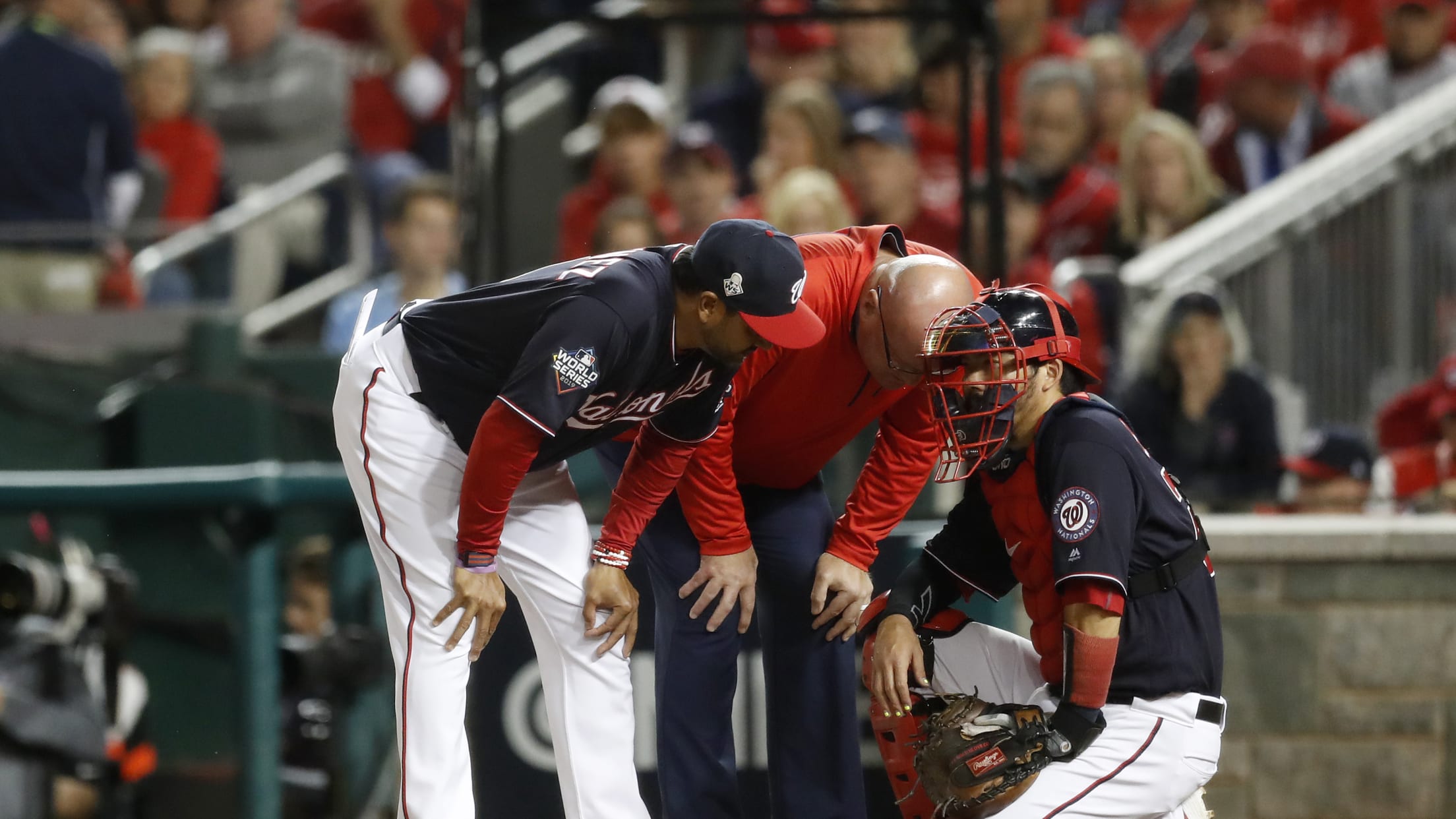 WASHINGTON -- Nationals catcher Kurt Suzuki was a surprise star from Game 2 of this World Series on Wednesday night, hitting the go-ahead home run to go along with an array of spectacular blocks over the first two-plus games against the Astros. Despite sustaining an injury during Game 3, he
Suzuki exits after HBP but joins celebration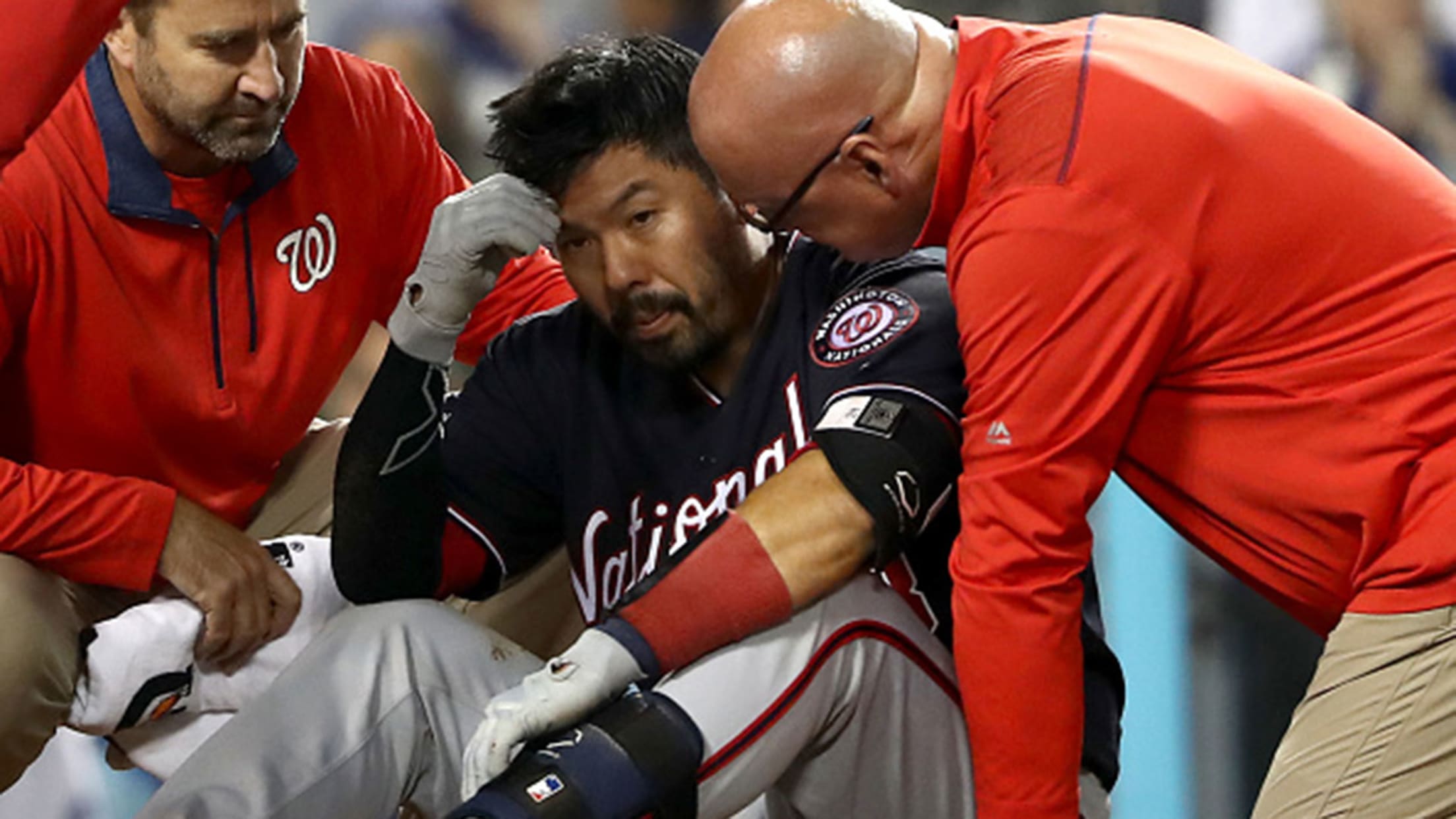 LOS ANGELES -- A scary scene unfolded at Dodger Stadium on Wednesday night after Nationals catcher Kurt Suzuki was hit by a 94 mph fastball from Dodgers right-hander Walker Buehler that deflected off his left wrist and struck his face, forcing him to depart Game 5 of the National League
Taylor starts in CF for Robles (hamstring)
Injury considered 'very, very mild'; rookie could be available to pinch-hit, run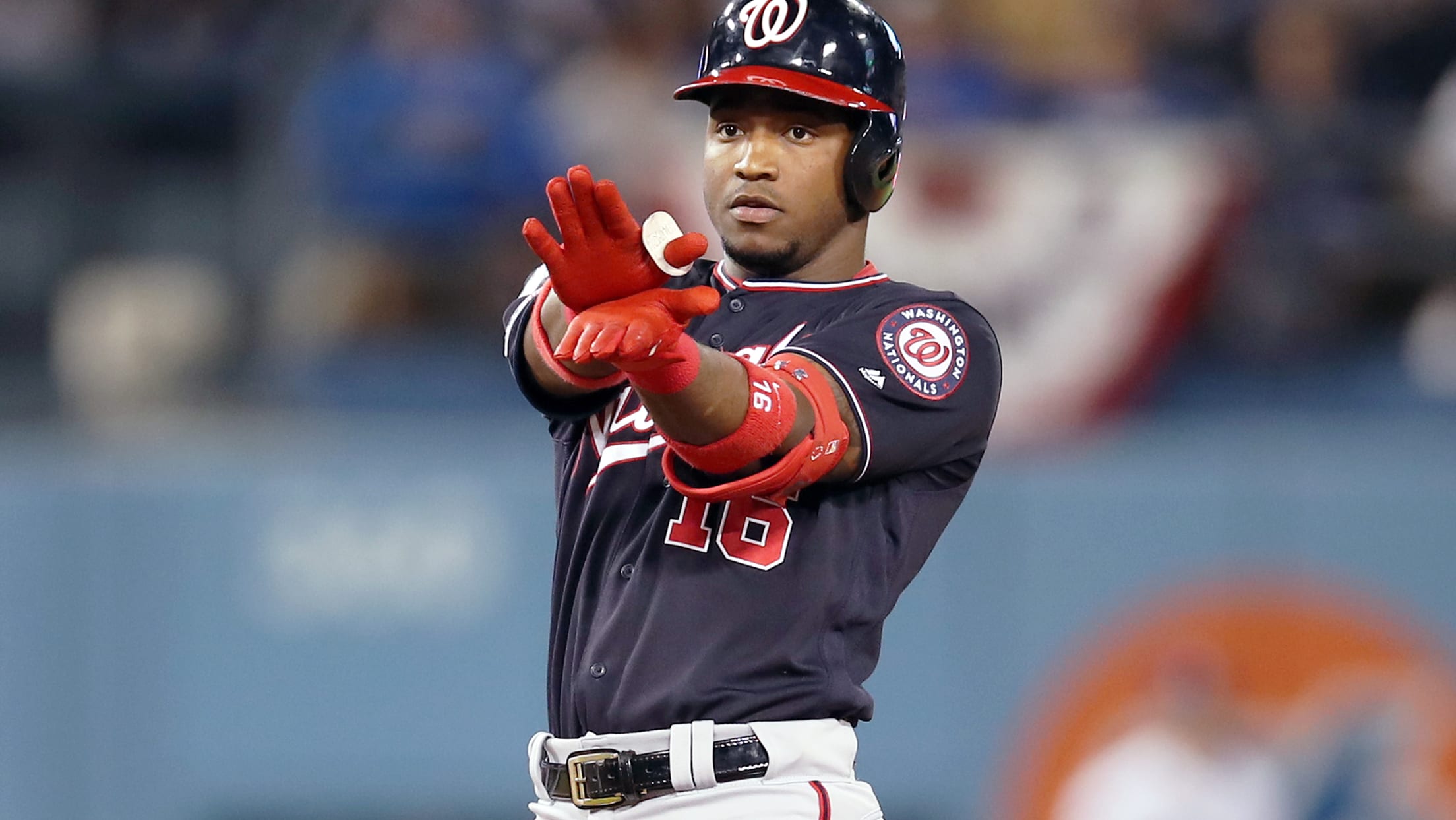 WASHINGTON -- Nationals center fielder Victor Robles was out of the starting lineup for Game 3 of the National League Division Series against the Dodgers on Sunday night at Nationals Park, after an MRI revealed a mild strain in his right hamstring. Manager Dave Martinez described the injury as "very,
Nationals' injury updates: Suzuki, Elias
C day to day, but lefty has hamstring strain; Scherzer to start Friday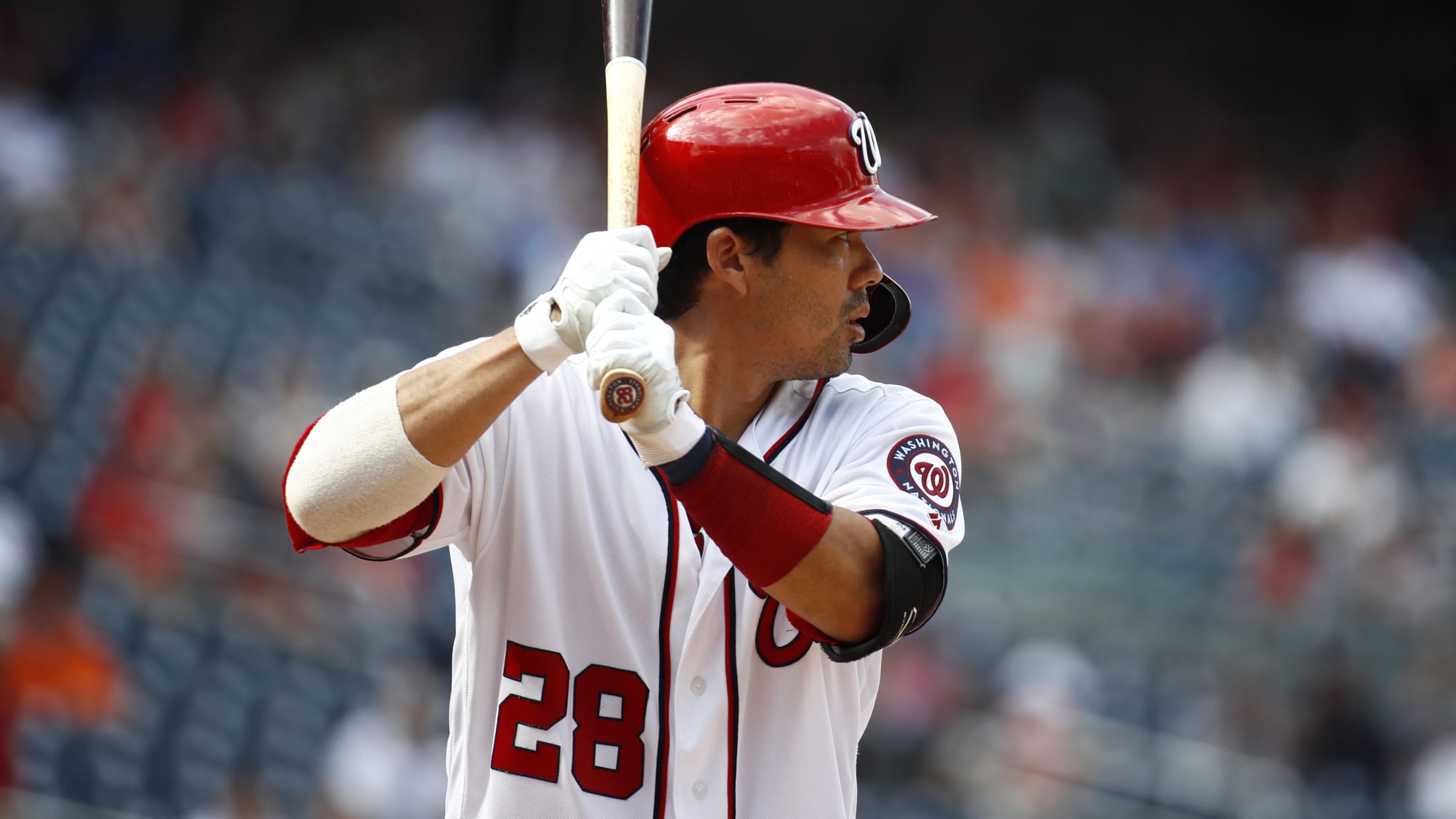 MINNEAPOLIS -- Ahead of a rare three-game series in Minnesota, the Nationals were hopeful that catcher Kurt Suzuki won't miss much time with inflammation in his right elbow, but left-handed reliever Roenis Elias didn't join the team on the trip as he deals with a Grade 1 strain of his
Suzuki's MRI clean; Gomes steps up
Nationals call up No. 18 prospect Barrera for catching depth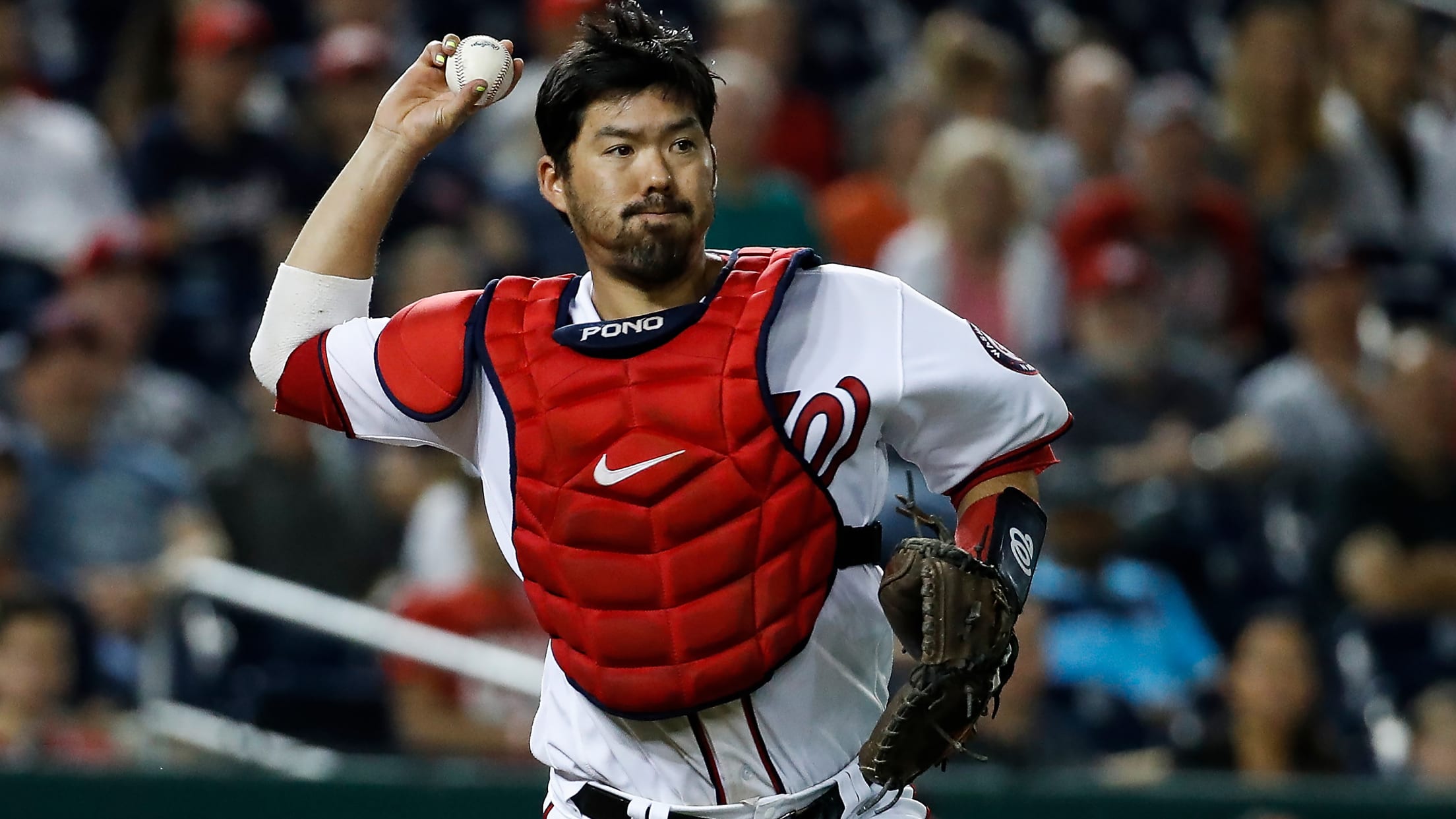 ATLANTA -- The Nationals received some encouraging news about catcher Kurt Suzuki on Sunday when his MRI came back clean, revealing inflammation in his right elbow. It was the best-case scenario manager Dave Martinez had hoped for after Suzuki, who turns 36 next month, was removed from Saturday night's loss
Scherzer 'probable for Thursday' in return from IL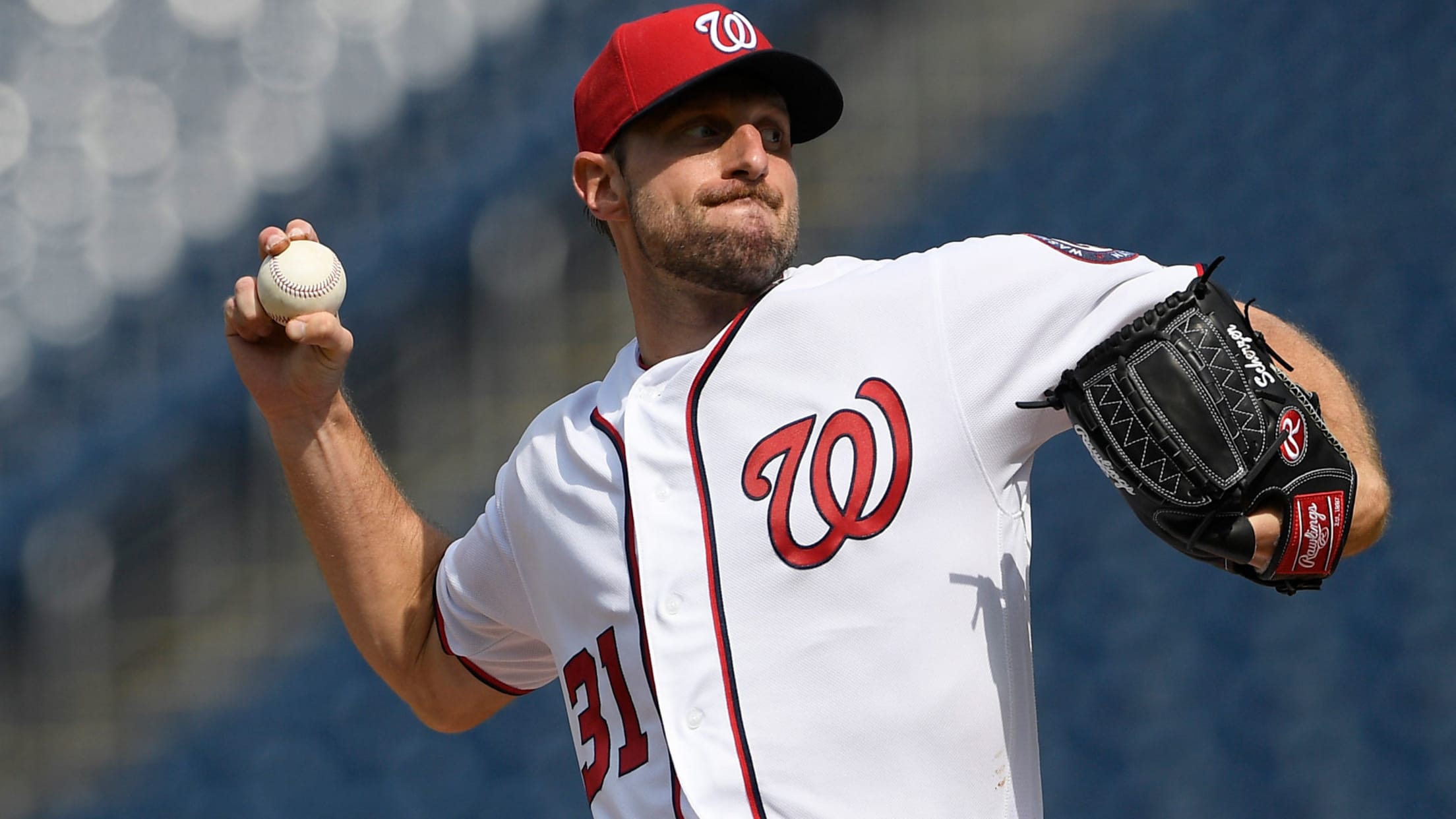 WASHINGTON -- The word "ornery" has been used more than once by his manager to describe Max Scherzer over the past few weeks, as Scherzer works his way back from the back and shoulder injuries that have bothered him for most of the last month and a half. "It's probably
Max bumps 'D.R.E.,' keeps it real in sim game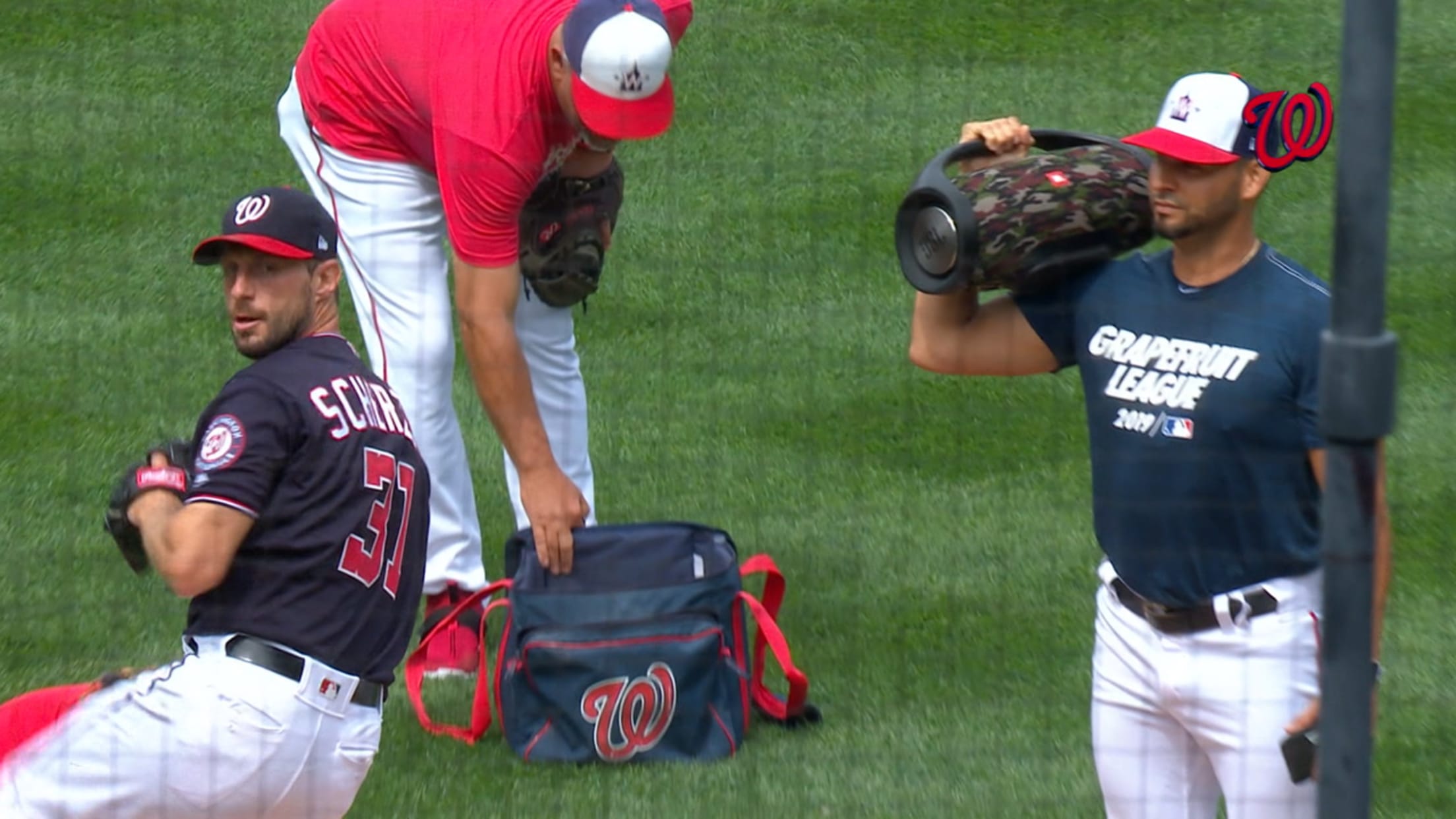 WASHINGTON -- Max Scherzer wanted his simulated game on Tuesday afternoon at Nationals Park to resemble the real thing as closely as possible. So after he threw about 31 pitches in the bullpen and made his way to the mound, Anibal Sanchez played Scherzer's walkup music -- "Still D.R.E." --