HOF 2020: Jeter nearly unanimous; Walker gets in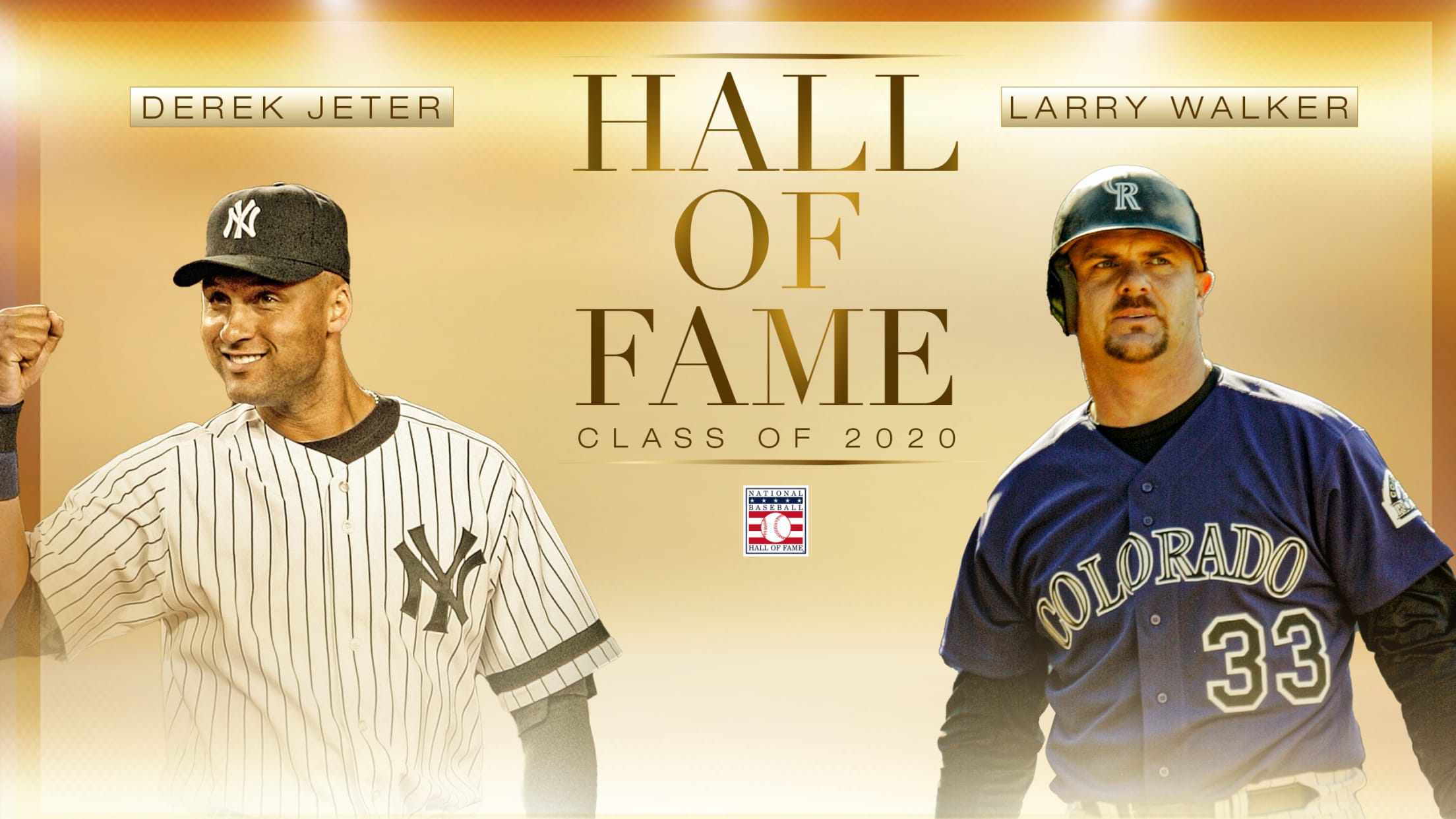 Derek Jeter barely missed unanimity. Larry Walker barely eluded agony. What matters most is that both men are now enjoying entry into baseball's hallowed Hall. The subjects of two very different versions of Hall of Fame voting drama, Jeter and Walker both had their names called Tuesday night on MLB
Complete 2020 Hall of Fame election results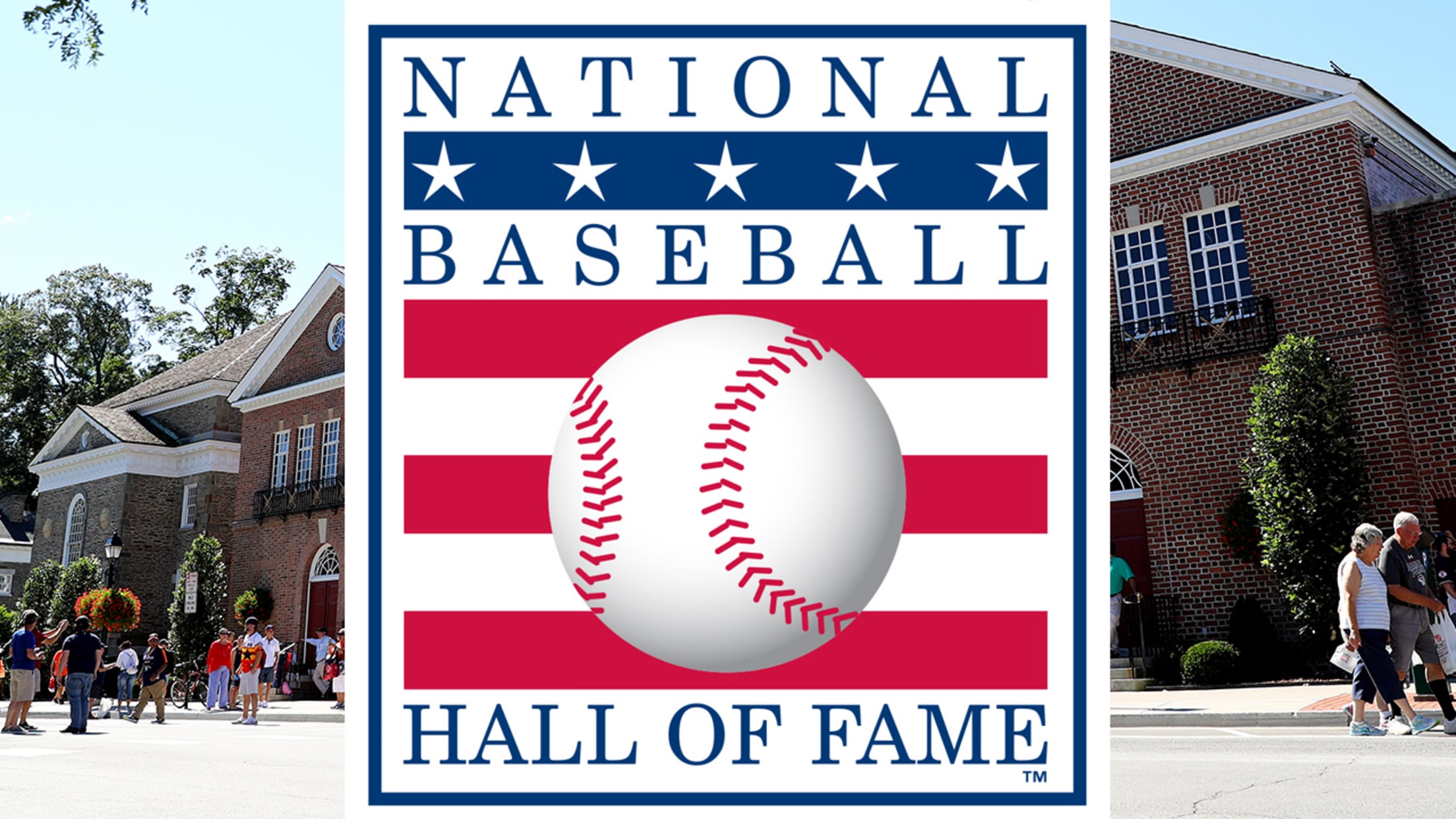 Below are the results of the Baseball Writers' Association of America vote to elect the Baseball Hall of Fame Class of 2020, with vote totals and percentages. A total of 397 ballots were cast, with 298 required for election. • 2020 Baseball Hall of Fame coverage
1 vote shy: Jeter just misses 100%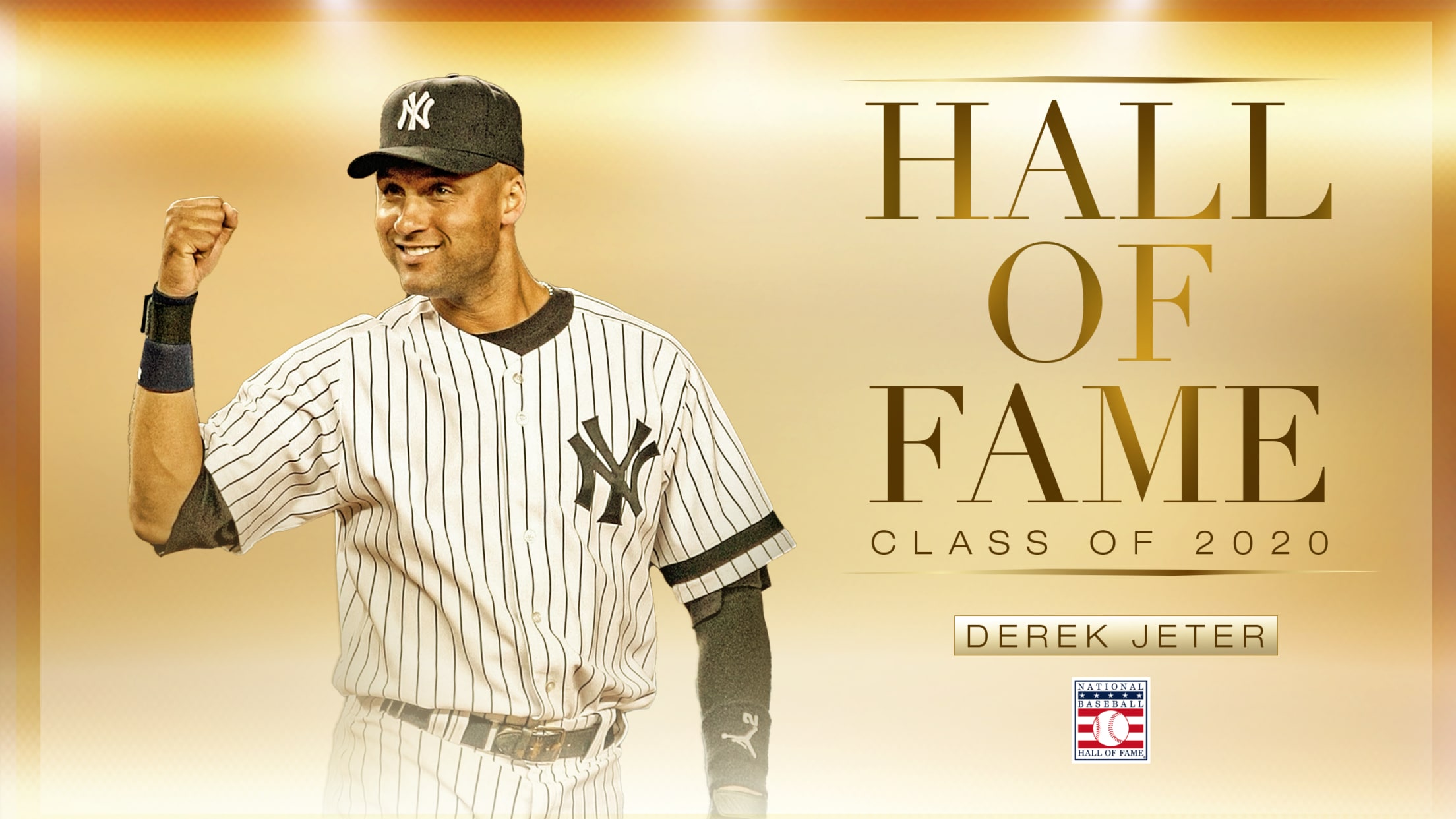 NEW YORK -- It was a telephone call that all of baseball expected, and still Derek Jeter said that he sensed his nerves spike. Over two decades of big league success, the former Yankees shortstop cemented a reputation for shining when the stakes were at their highest, but this situation
Final time's the charm: Walker elected to HOF
Rockies great appears on 76% of ballots, jumping 22% from last year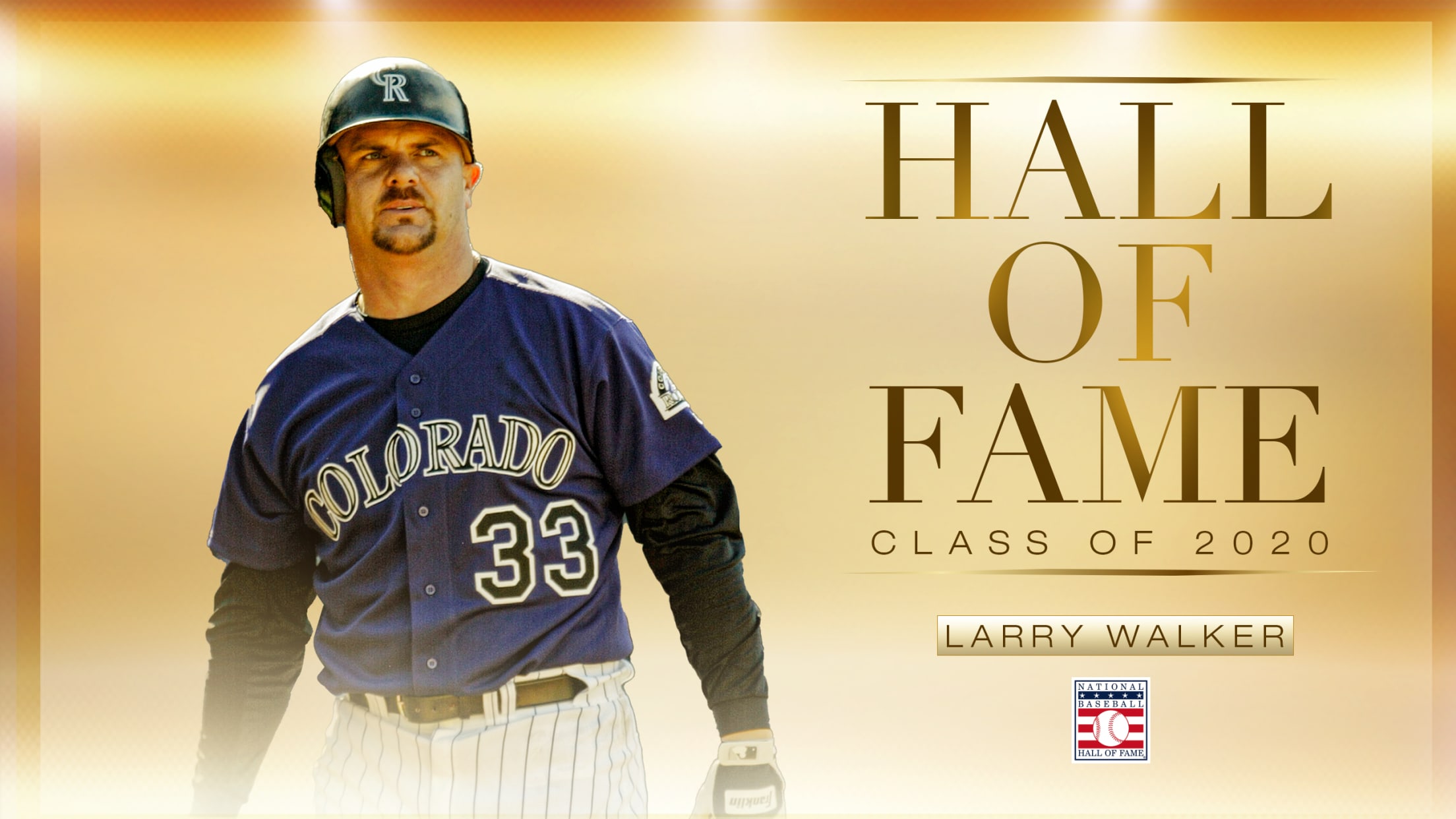 DENVER -- Statistics never really captured Larry Walker, especially during the 10 years of his career he spent with the Rockies in a hitter-friendly but difficult-to-measure atmosphere. Ultimately, the numbers simply could not hold him back. In his final year on the ballot, Walker was elected to the Hall of
Highest voting percentages in HOF history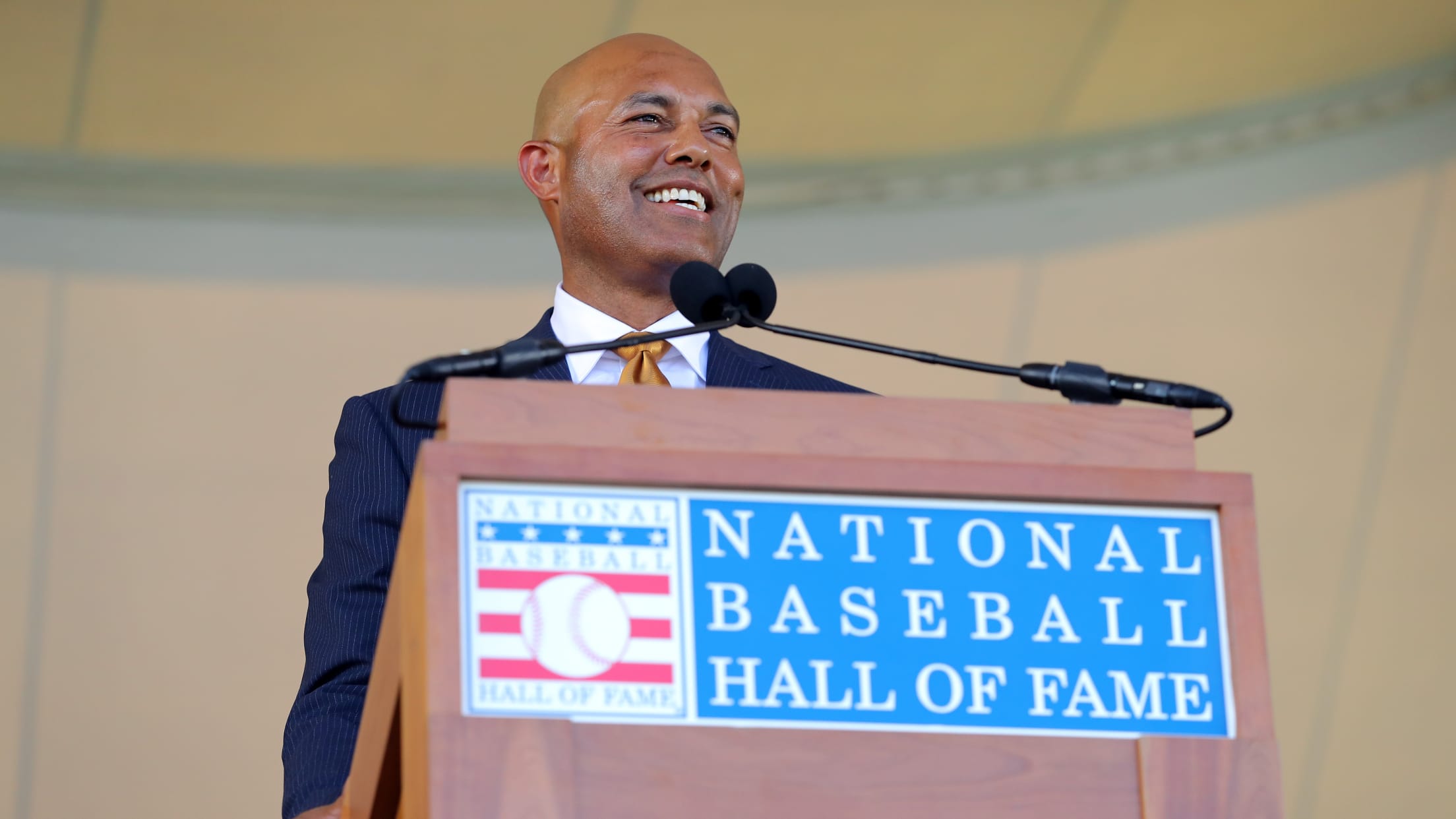 There is perhaps no greater honor for a big leaguer than being inducted into the National Baseball Hall of Fame -- especially in the first year on the ballot. Even more remarkable than being a first-ballot Hall of Famer is a player receiving every single possible vote in his first
The 7 HOFers elected in final year on ballot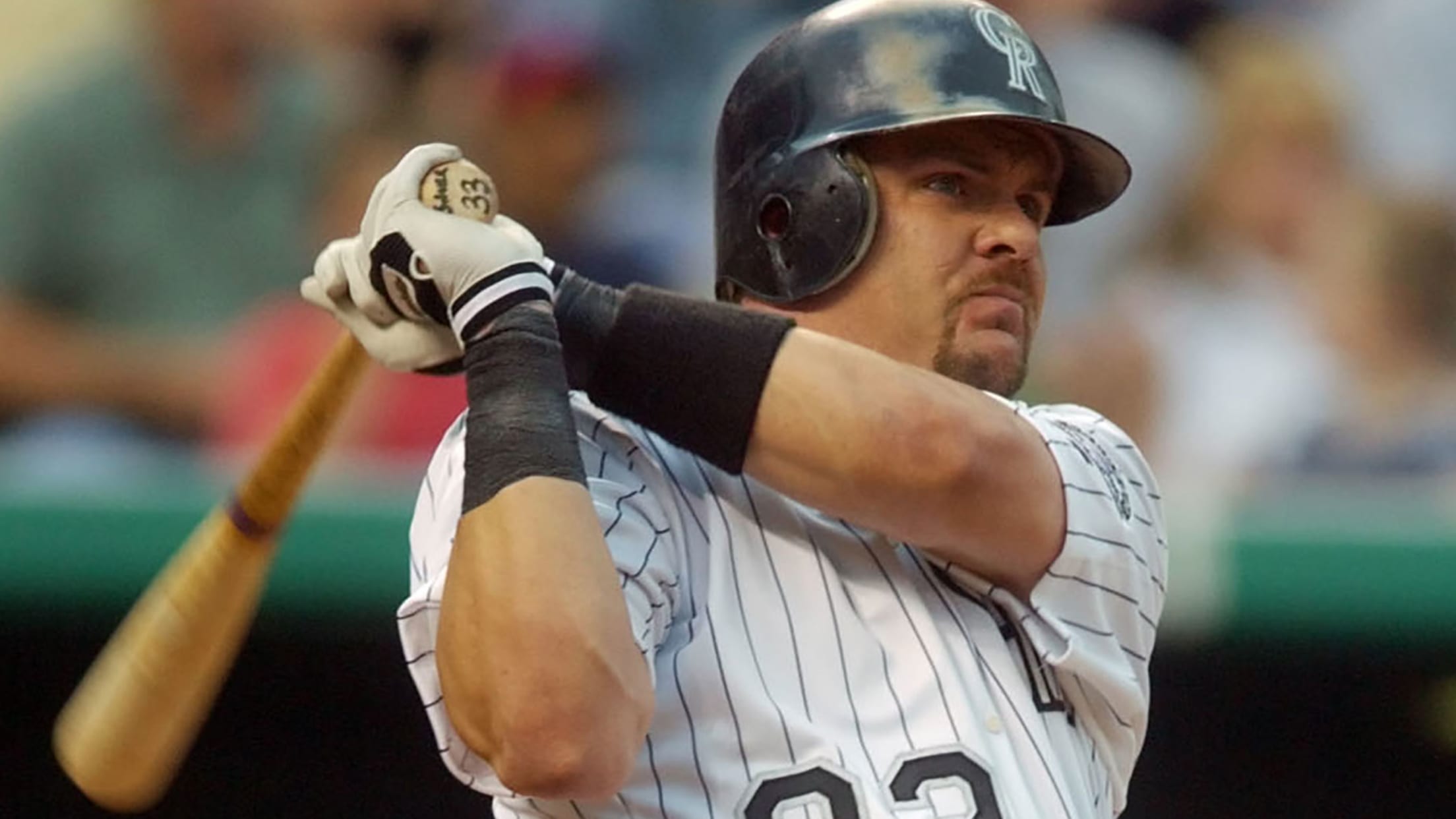 Some Hall of Fame candidates are no-doubt picks, cruising into Cooperstown on the first ballot. Other cases aren't so simple, requiring years of debate, hand-wringing, and consternation, as supporters try to change minds, and doubters dig in their heels. Sometimes progress is incremental, and sometimes it comes all at once.
16 players fall off after 1st year on HOF ballot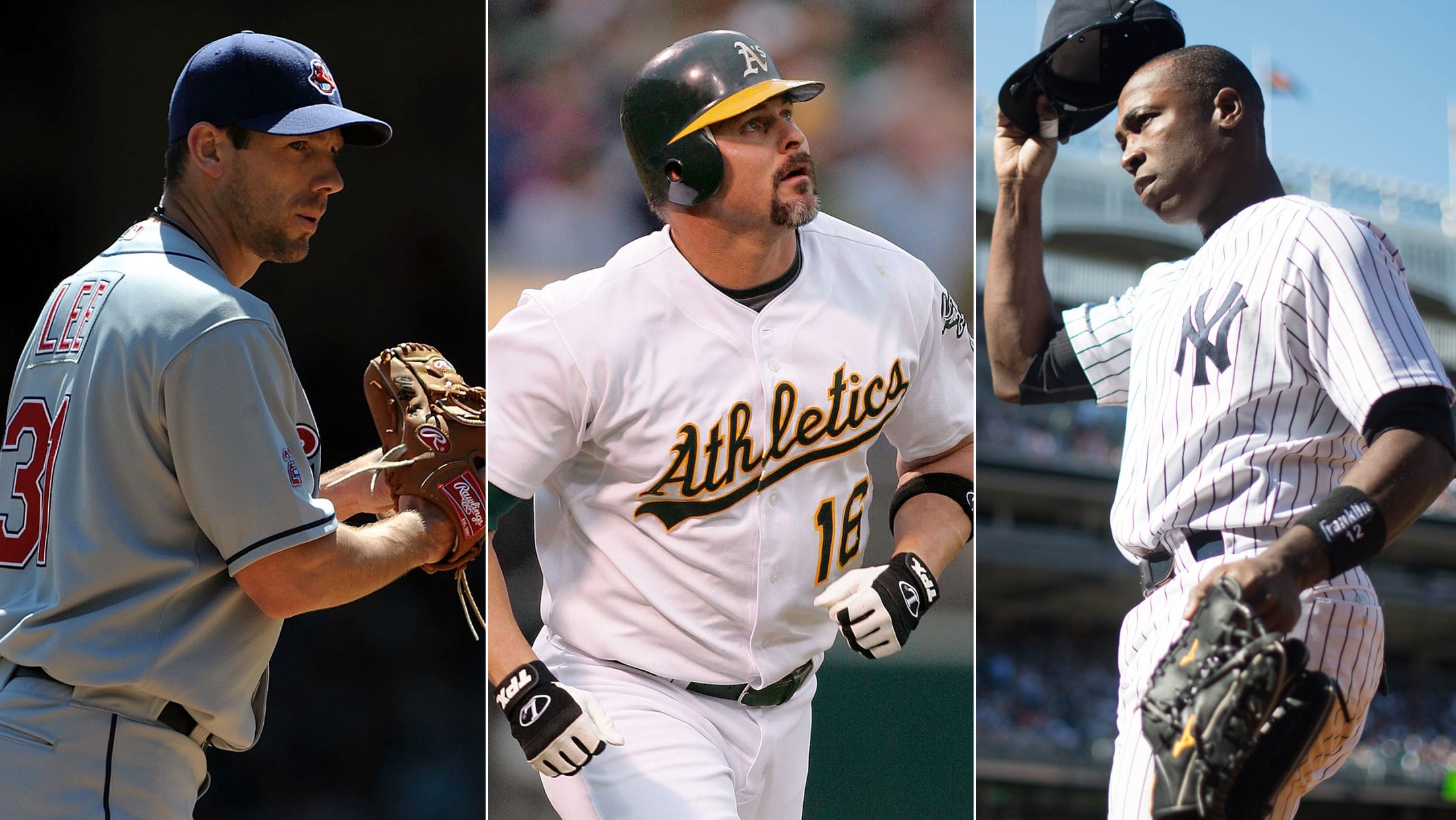 The Baseball Writers' Association of America elected two new members to the Hall of Fame, as announced Tuesday on MLB Network. Yankees legend Derek Jeter was selected on his first ballot with 99.7 percent of the vote, and former Expos, Rockies and Cardinals great Larry Walker was selected in his
Yankees congratulate Jeter on Hall election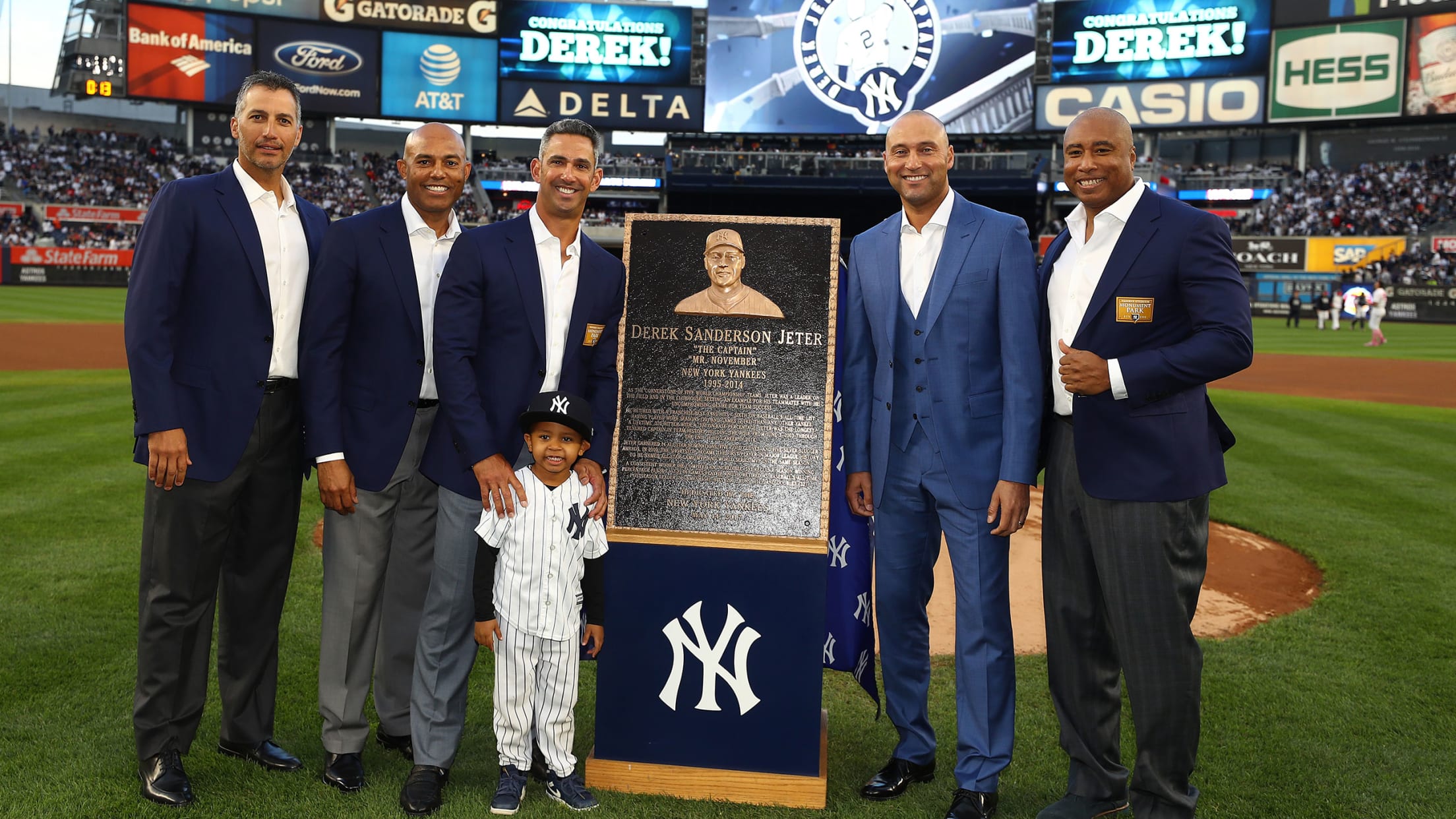 Members of the Yankees family responded Tuesday to the near-unanimous election of Derek Jeter to the National Baseball Hall of Fame. Jeter's name appeared on 396 of 397 ballots (99.7%) cast by eligible members of the Baseball Writers' Association of America, easily surpassing the necessary 75 percent for election. The
Walker answers call to Hall in ... Spongebob shirt
What else would he be wearing?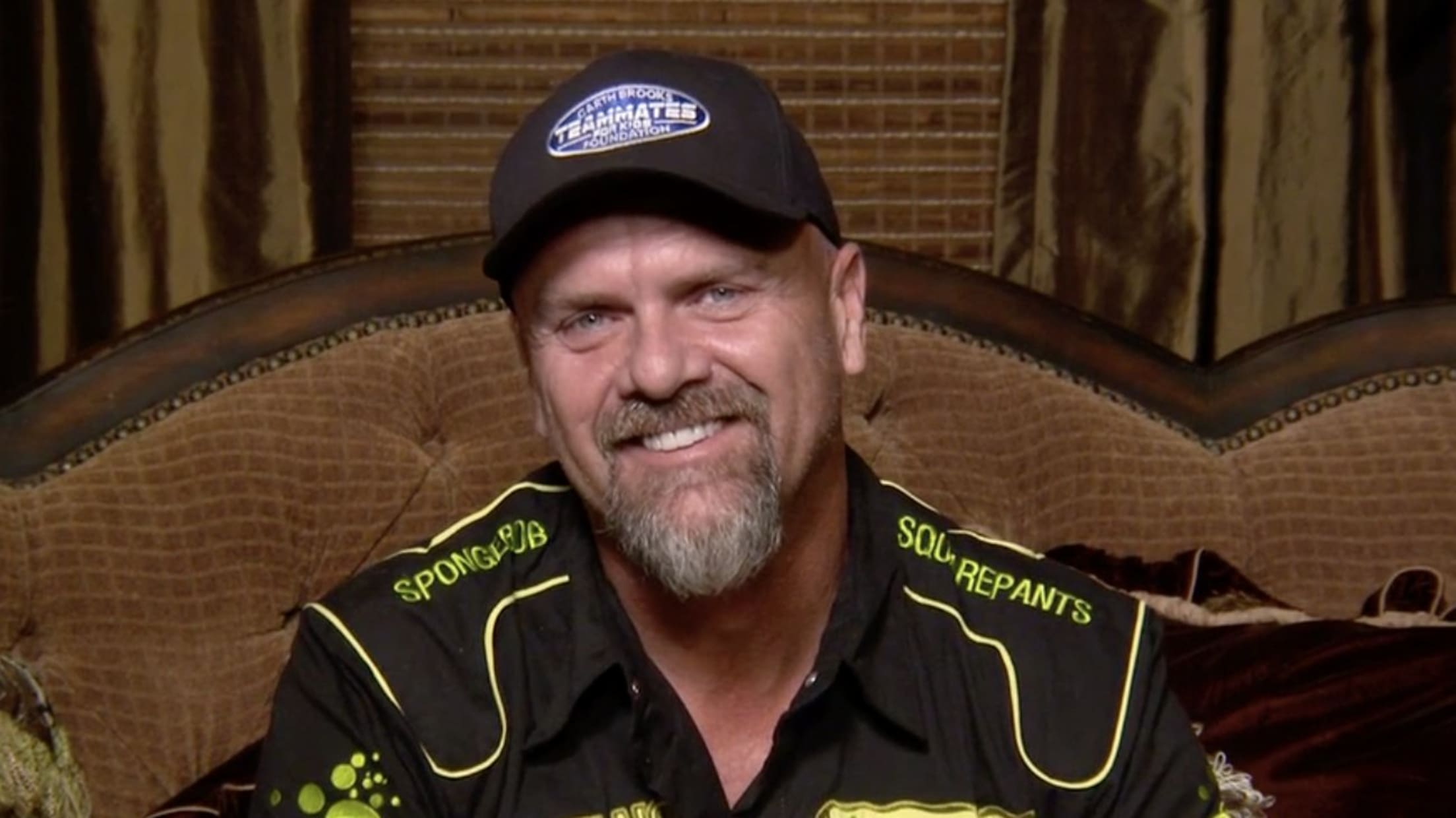 The highest, most distinguished honor for any baseball player is being elected to the National Baseball Hall of Fame. You're among the very best to play in a sport that started way back in the late-1800s. You're enshrined in the same building as Babe Ruth, Willie Mays and Cy Young.
Hall of Fame inductions by year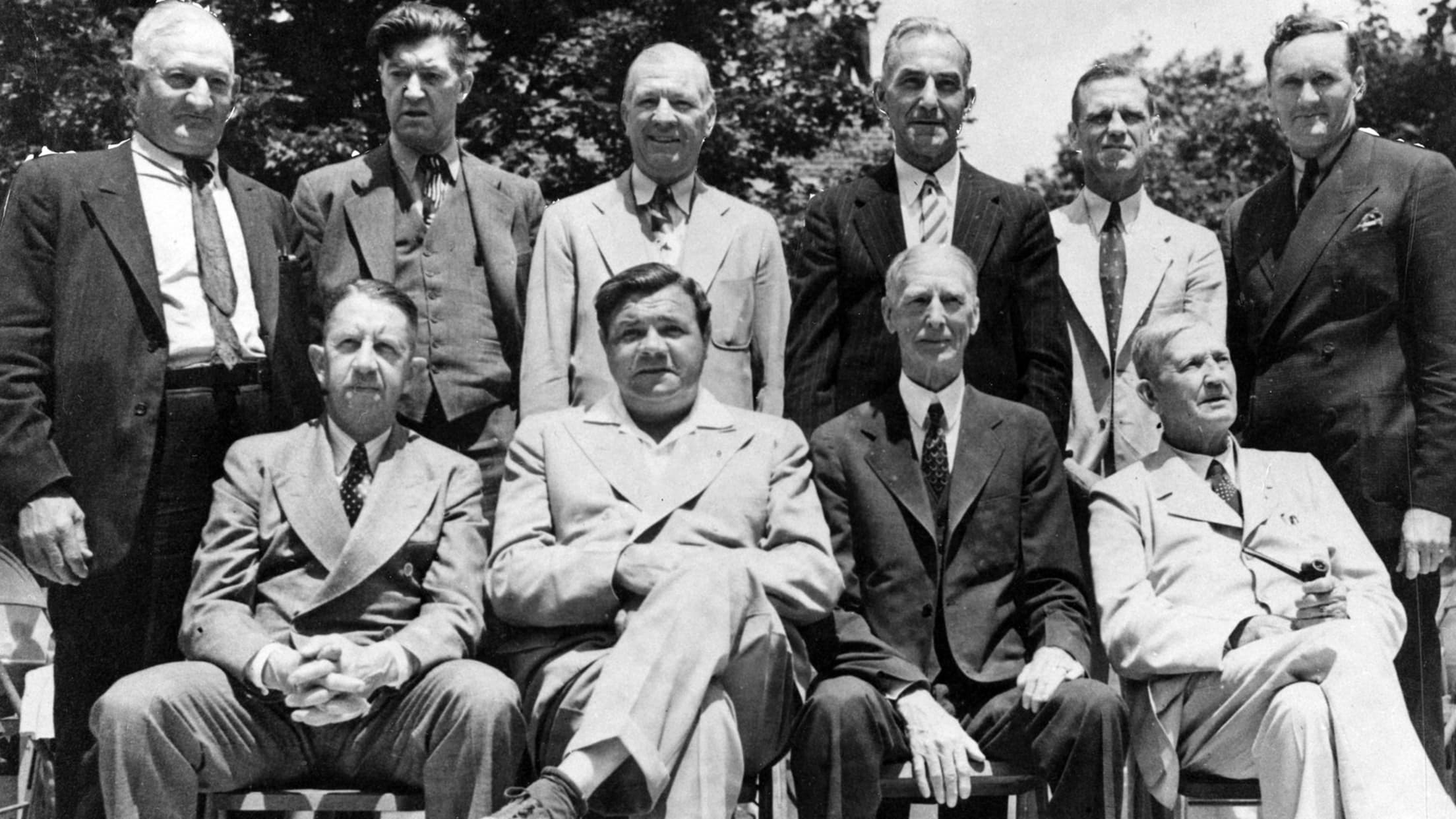 Here are the 340 members of the National Baseball Hall of Fame, sorted by the years they were inducted. 2022 Bud Fowler, Gil Hodges, Jim Kaat, Minnie Miñoso, Tony Oliva, Buck O'Neil, David Ortiz (Note: The 2022 induction ceremony is scheduled for July 24 in Cooperstown, N.Y.) 2021 None 2020
Test your knowledge of these iconic Jeter highlights
Time for your final exam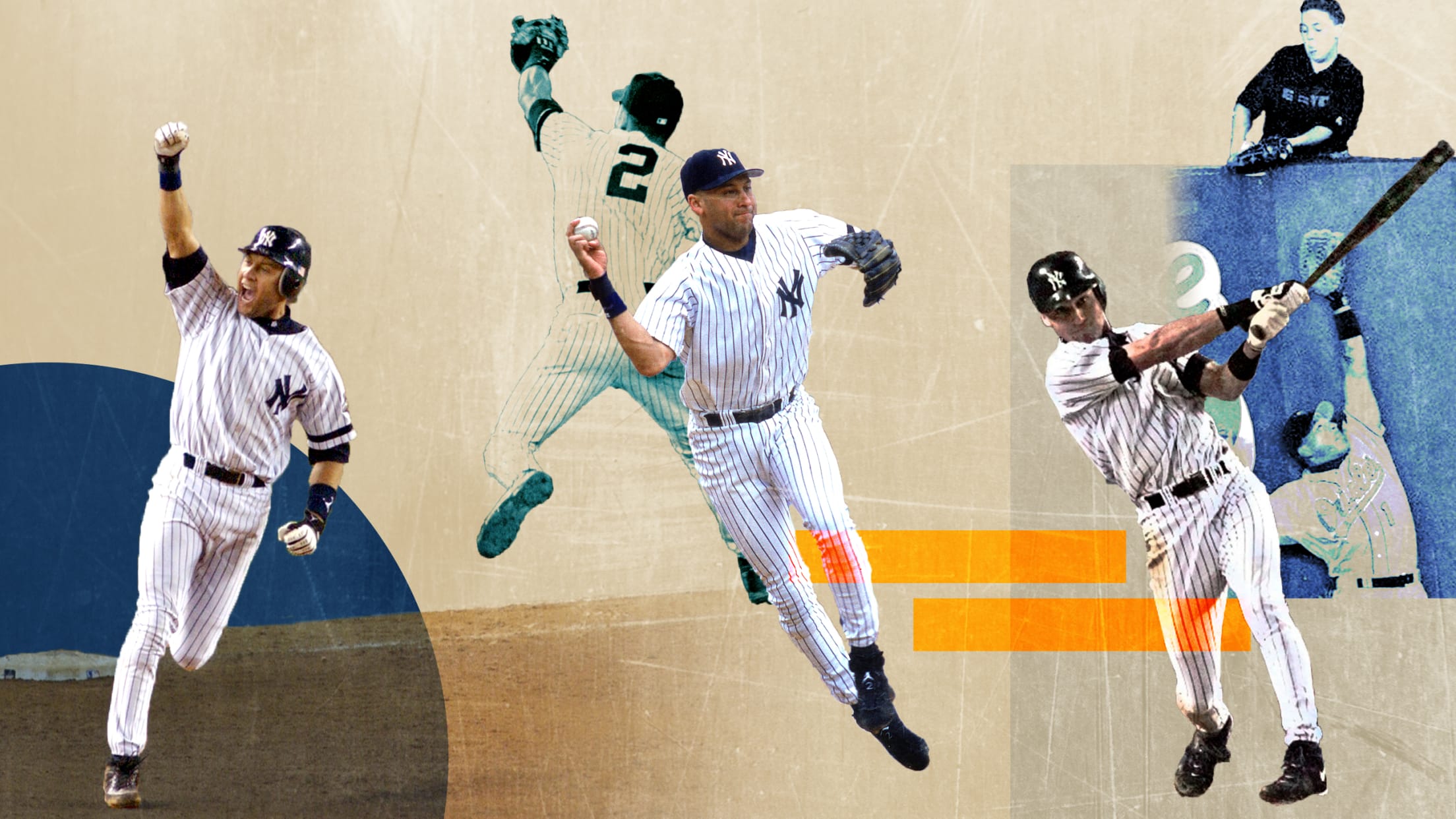 Mr. November. The Flip. Jeffrey Maier. If you've spent any time around baseball over the past 25 years or so, you're familiar with Derek Jeter's biggest moments -- they're some of the biggest in the history of American sports, and they're part of the reason why he was inducted into
The top 10 moments of Larry Walker's HOF career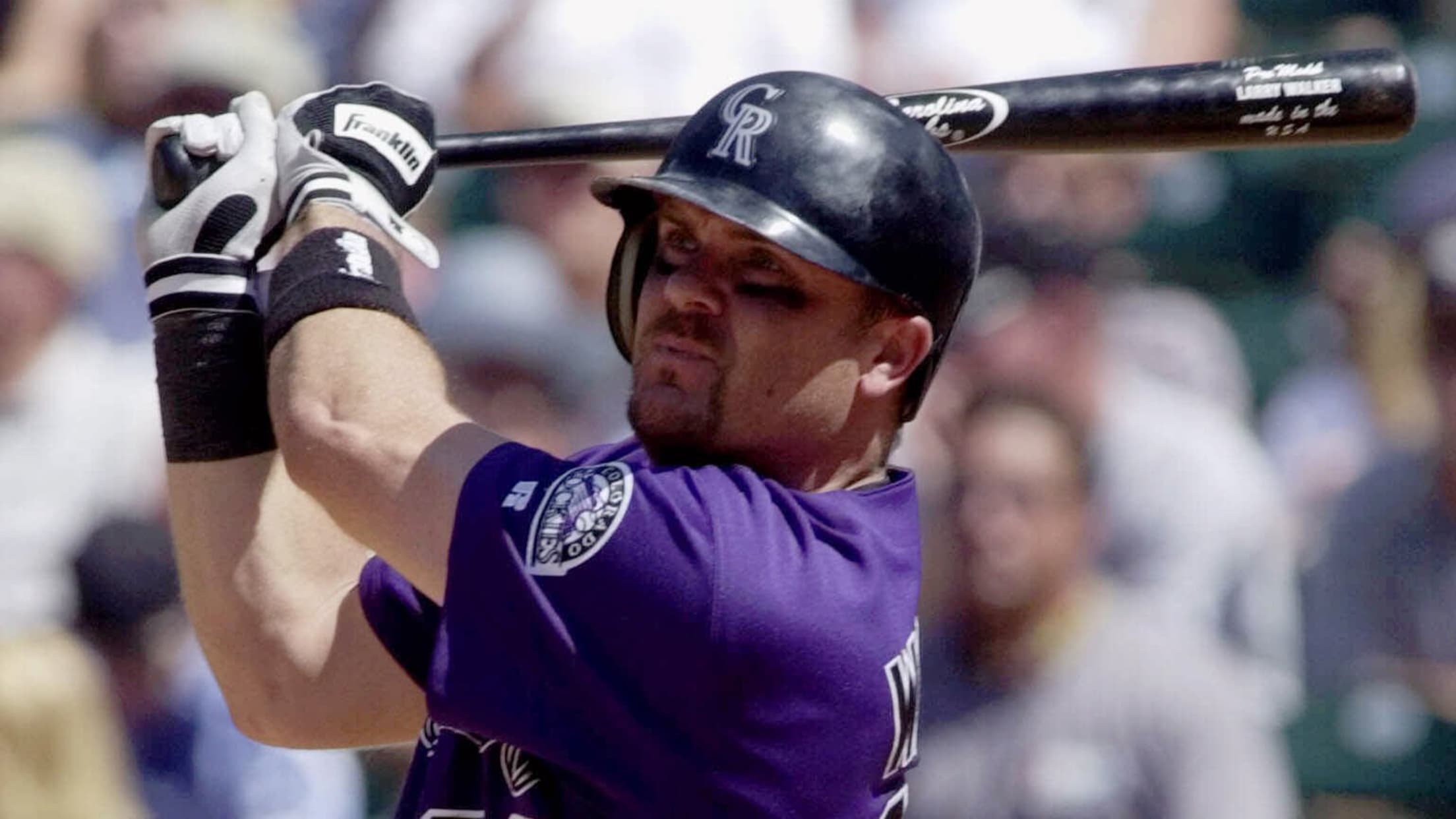 After a distinguished career, Larry Walker was elected to the Hall of Fame in 2020, receiving 76.6 percent of votes to join Derek Jeter in that year's class. It took until his final year of BBWAA ballot eligibility for his greatness to be rewarded, accomplished mostly with the Rockies but
What's next? Top storylines for '21 HOF ballot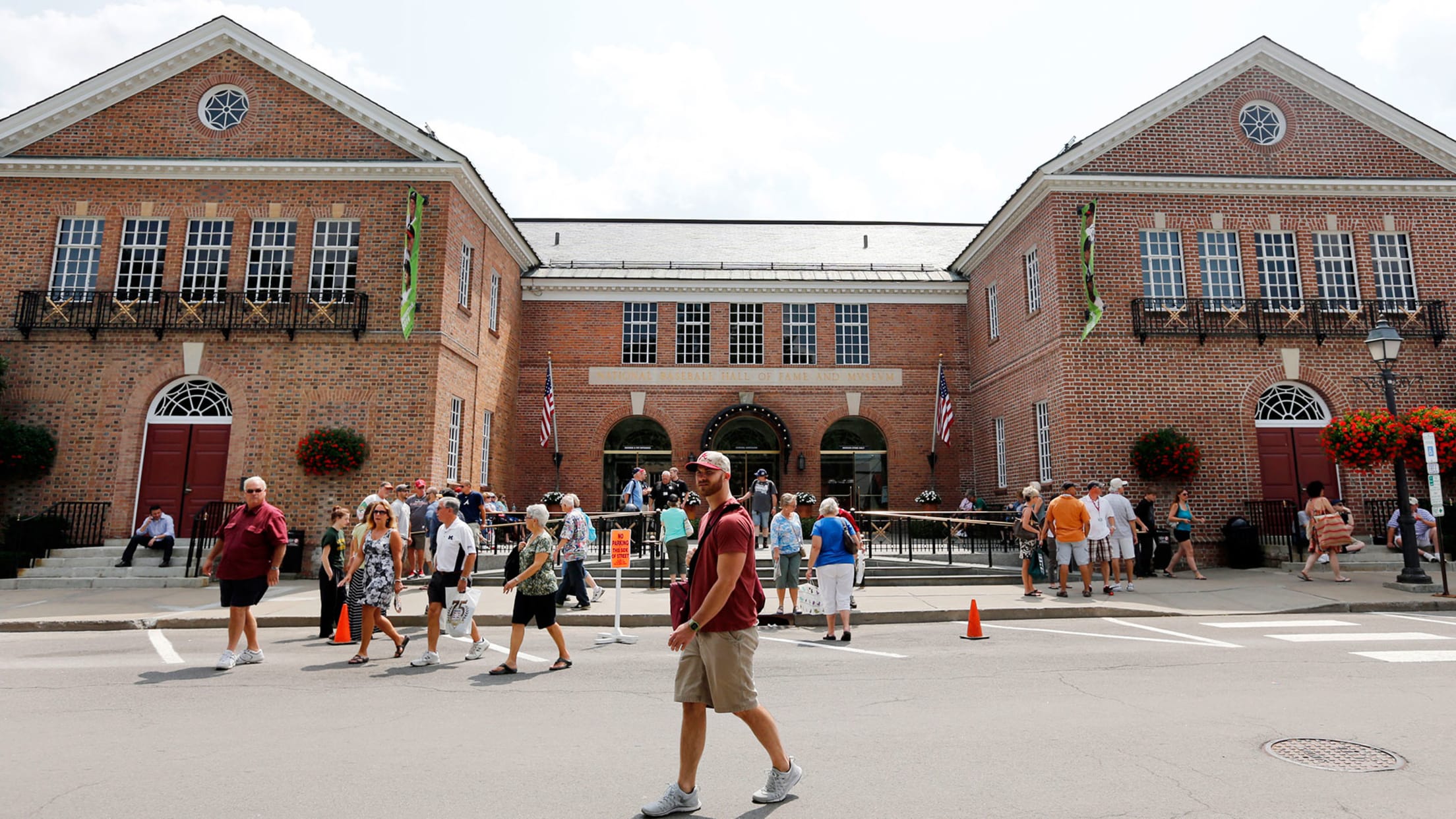 Tuesday's Hall of Fame announcement brought the long-awaited and inevitable coronation of Derek Jeter and the dramatic conclusion to Larry Walker's 10-year ballot saga. But what's next? With Jeter now headed to the Hall in near-unanimous fashion (99.7 percent) and Walker completing an unprecedented surge up the polls in his
Schilling gains more ground in Hall of Fame vote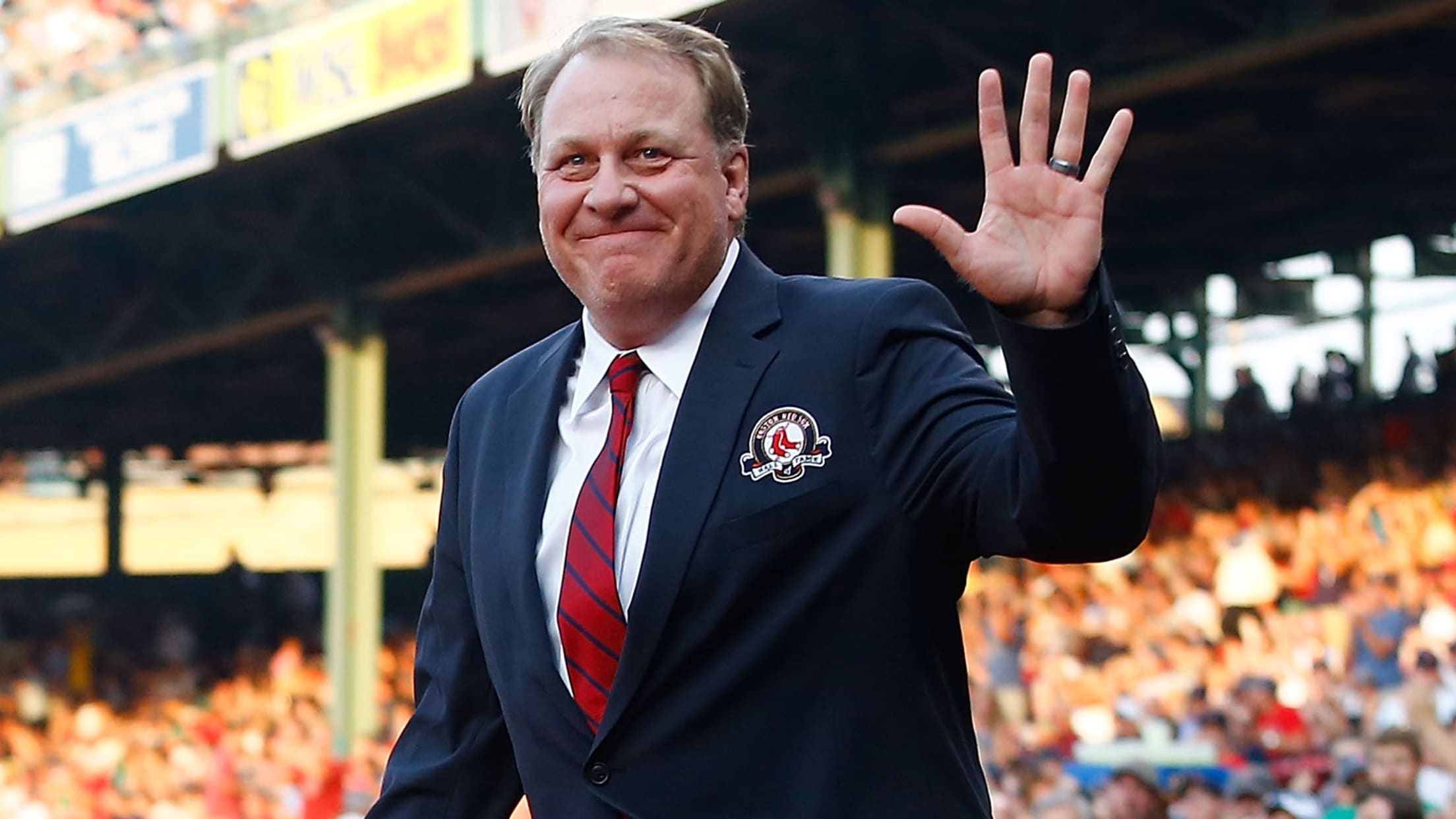 BOSTON -- Curt Schilling, the ultimate big-game pitcher, again fell short in his quest to be elected into the Hall of Fame. However, the former righty, who is on the BBWAA ballot for two more years, is clearly trending in the right direction. In fact, with no obvious first-ballot candidate
Clemens creeps closer to Hall of Fame threshold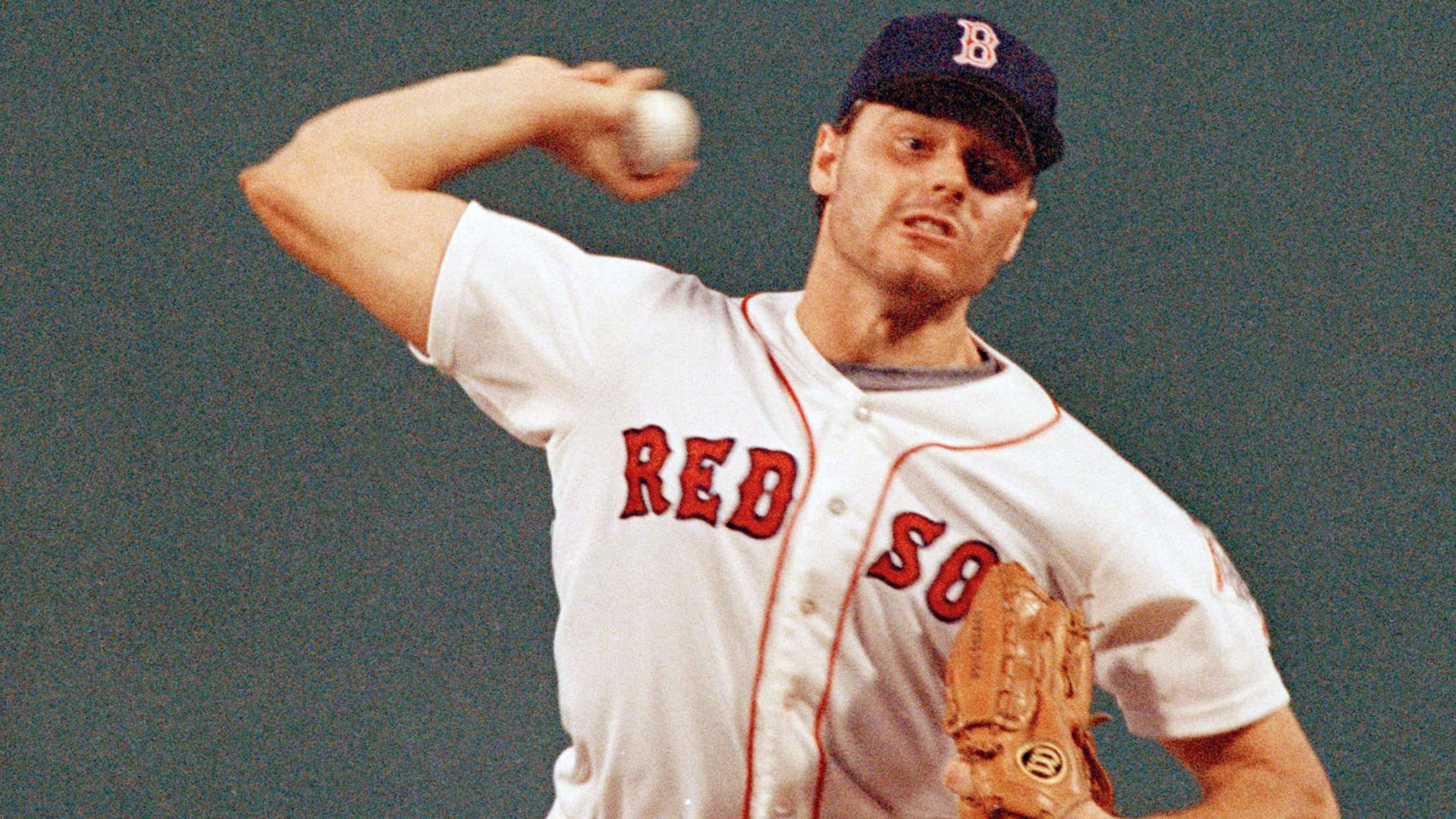 BOSTON -- Curt Schilling isn't the only former Red Sox great who received an increase in Hall of Fame voting results. Roger Clemens, who won the first three of his record-setting seven Cy Young Awards for Boston, received 242 votes on Tuesday and appeared on 61 percent of the ballots.
Upward tick for Bonds, but no Hall of Fame yet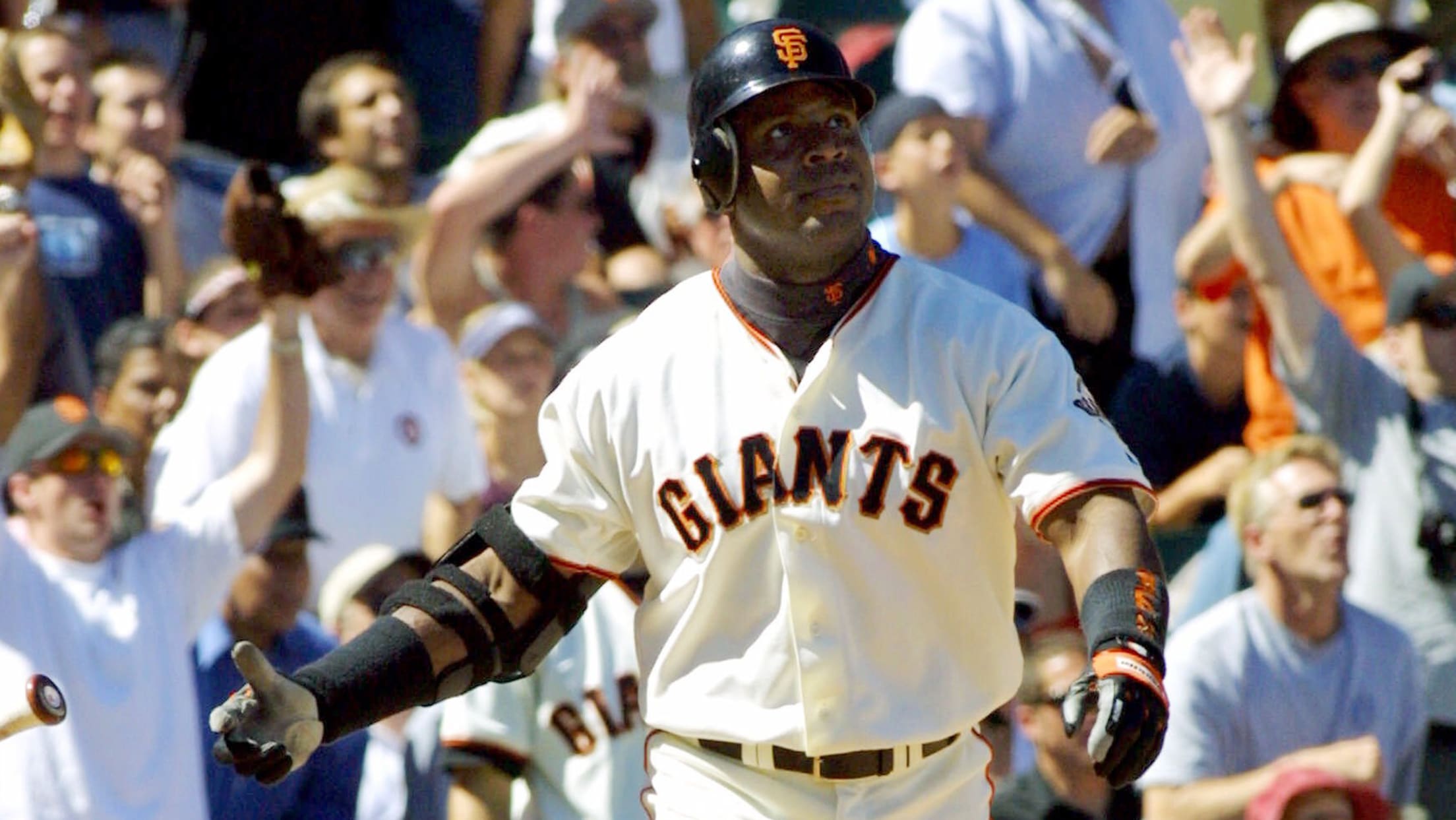 SAN FRANCISCO -- Former Giants star Barry Bonds crept forward in his bid for the Hall of Fame, but he appears to be heading into the final two years of his eligibility on the Baseball Writers' Association of America ballot with little momentum propelling him toward Cooperstown. Tuesday's Hall of
HOF players and managers, broken down by team
Cap choices accompany legends' Cooperstown plaques for eternity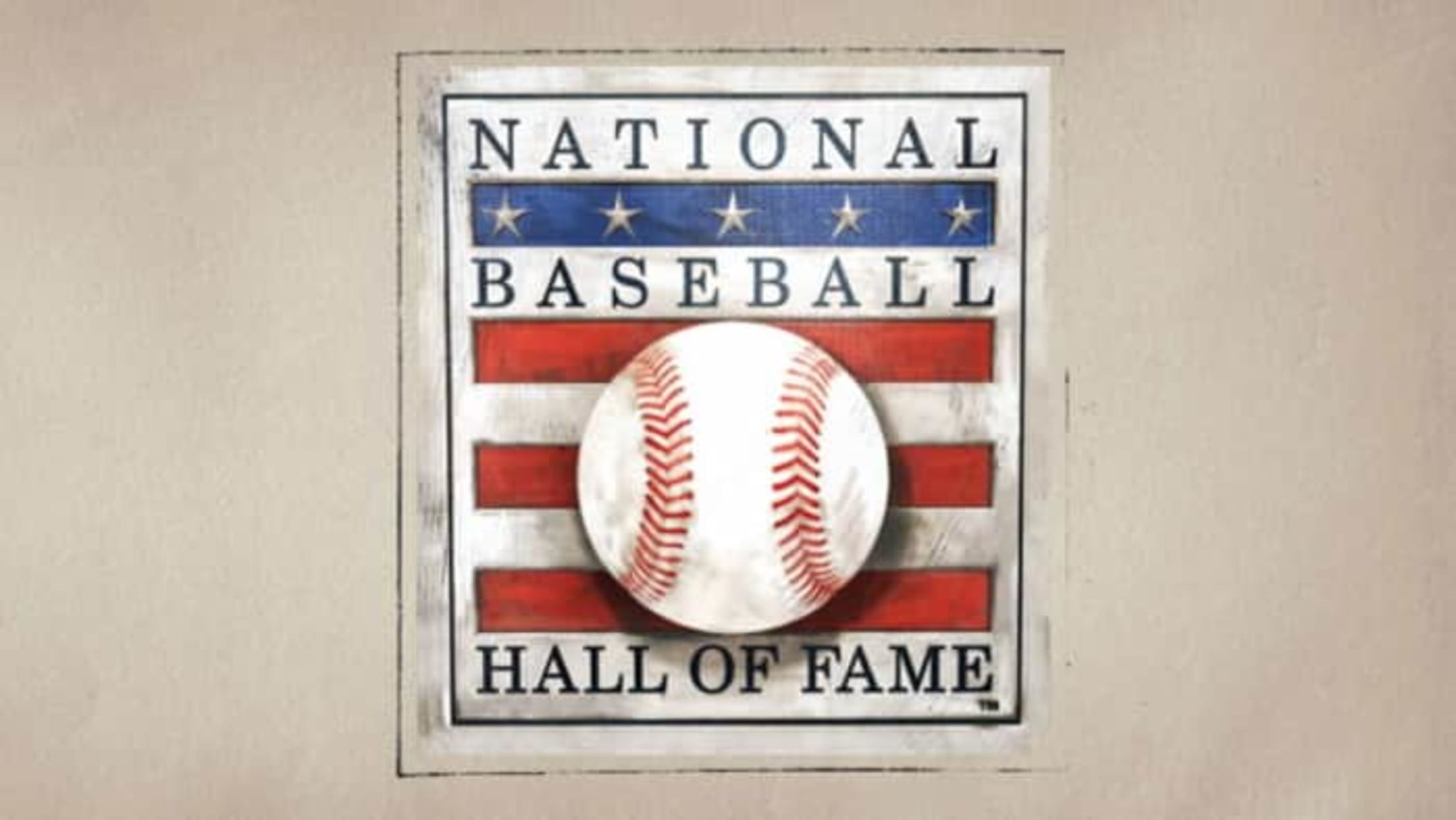 When Induction Day rolls around in Cooperstown, the biggest thrill for a fanbase (outside of celebrating the actual player, of course) might be seeing its team's logo ensconced on the bronze plaque. The designation typically means that the player defined his career in that city -- or perhaps even led
Walker for HOF? Canadians say 'yes'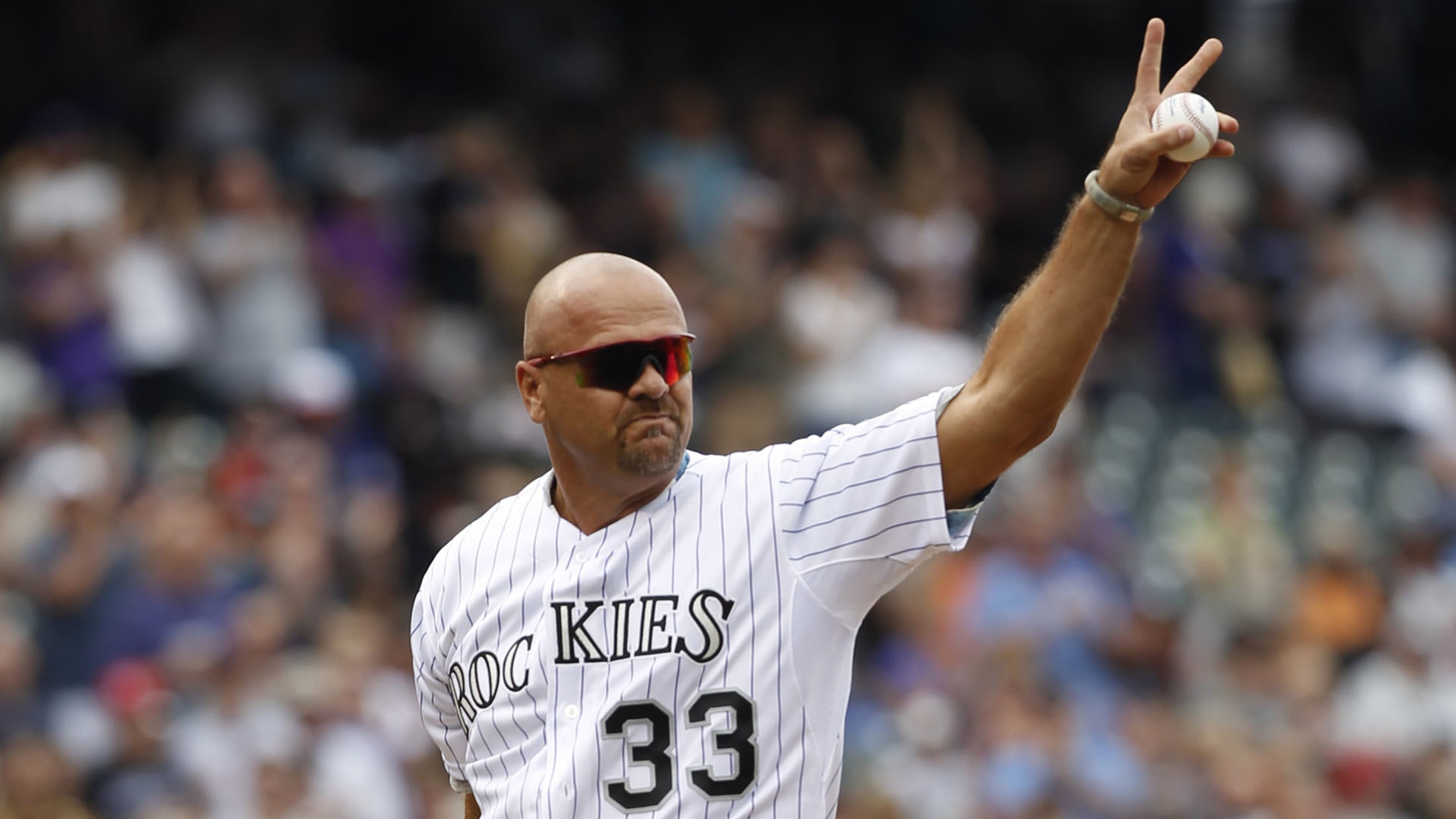 TORONTO -- There was perhaps no more captivated audience for the 2020 Baseball Hall of Fame election results than the Canadian Baseball community. Larry Walker's 10th year on the ballot was the final opportunity for the best position player the country has ever seen to be voted into the Hall,
Vizquel gains more support in bid for Hall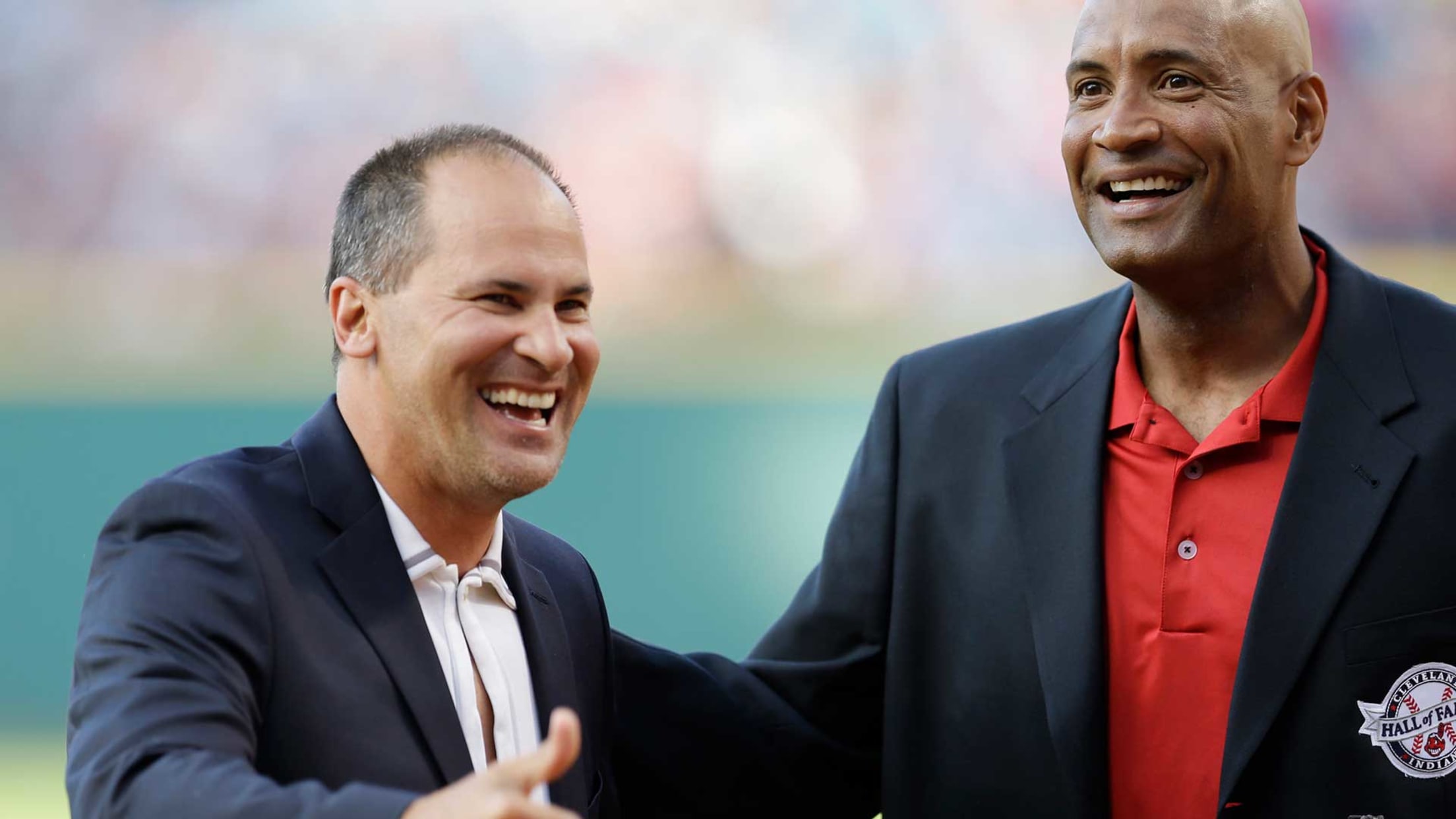 CLEVELAND – They say slow and steady wins the race, and longtime Indians shortstop Omar Vizquel's Hall of Fame hopes are trending in the right direction. Vizquel received 209 of 397 votes cast (52.6 percent) by tenured members of the Baseball Writers' Association of America, as announced Tuesday on MLB
Sheffield falls short of Hall in 6th year on ballot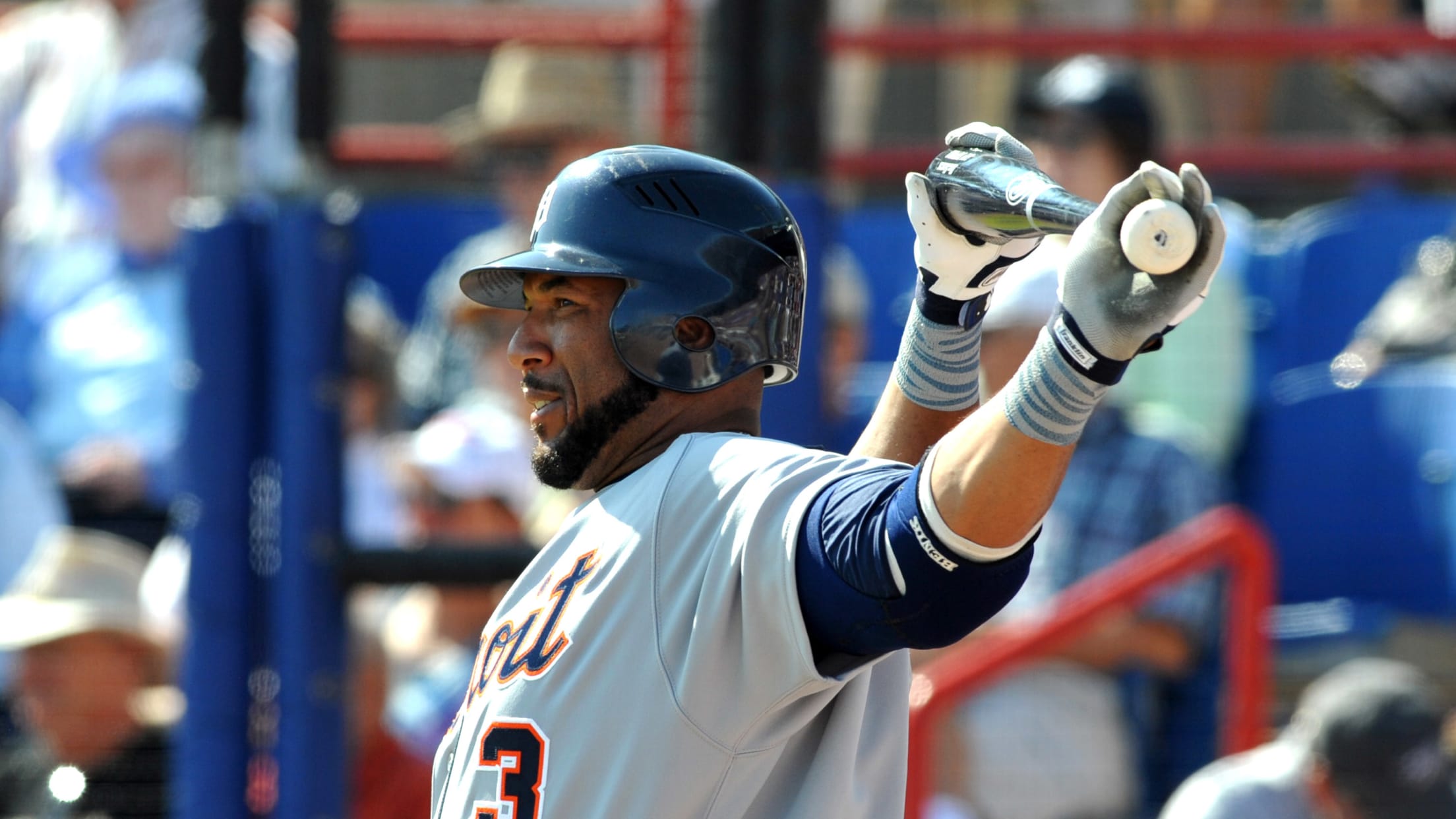 Gary Sheffield saw his name selected on more than double the percentage of Baseball Hall of Fame ballots compared to last year, easily his best result yet. He was the lone former Tigers player to survive on the ballot this year. • Complete 2020 Hall of Fame election results Sheffield,
Andruw Jones gets big boost in HOF voting
Wagner, Sheffield also former Braves trending upward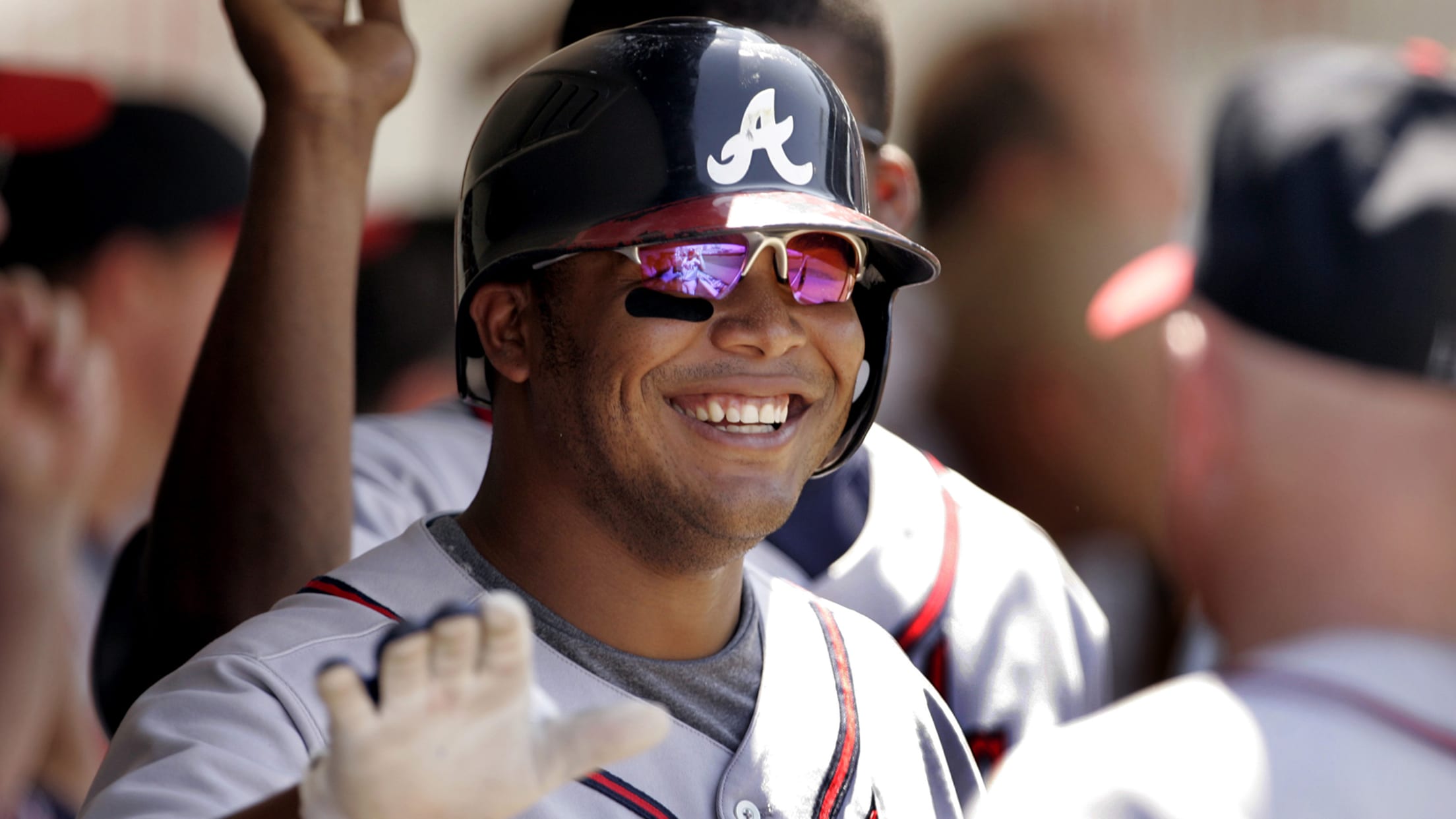 ATLANTA -- Instead of annually worrying about the possibility of falling off the ballot, Andruw Jones can now start hoping he'll continue to be encouraged by Hall of Fame voting results. Derek Jeter and Larry Walker were this year's candidates who received the 75 percent of votes needed to be
Sosa sees slight rise, but well short of Hall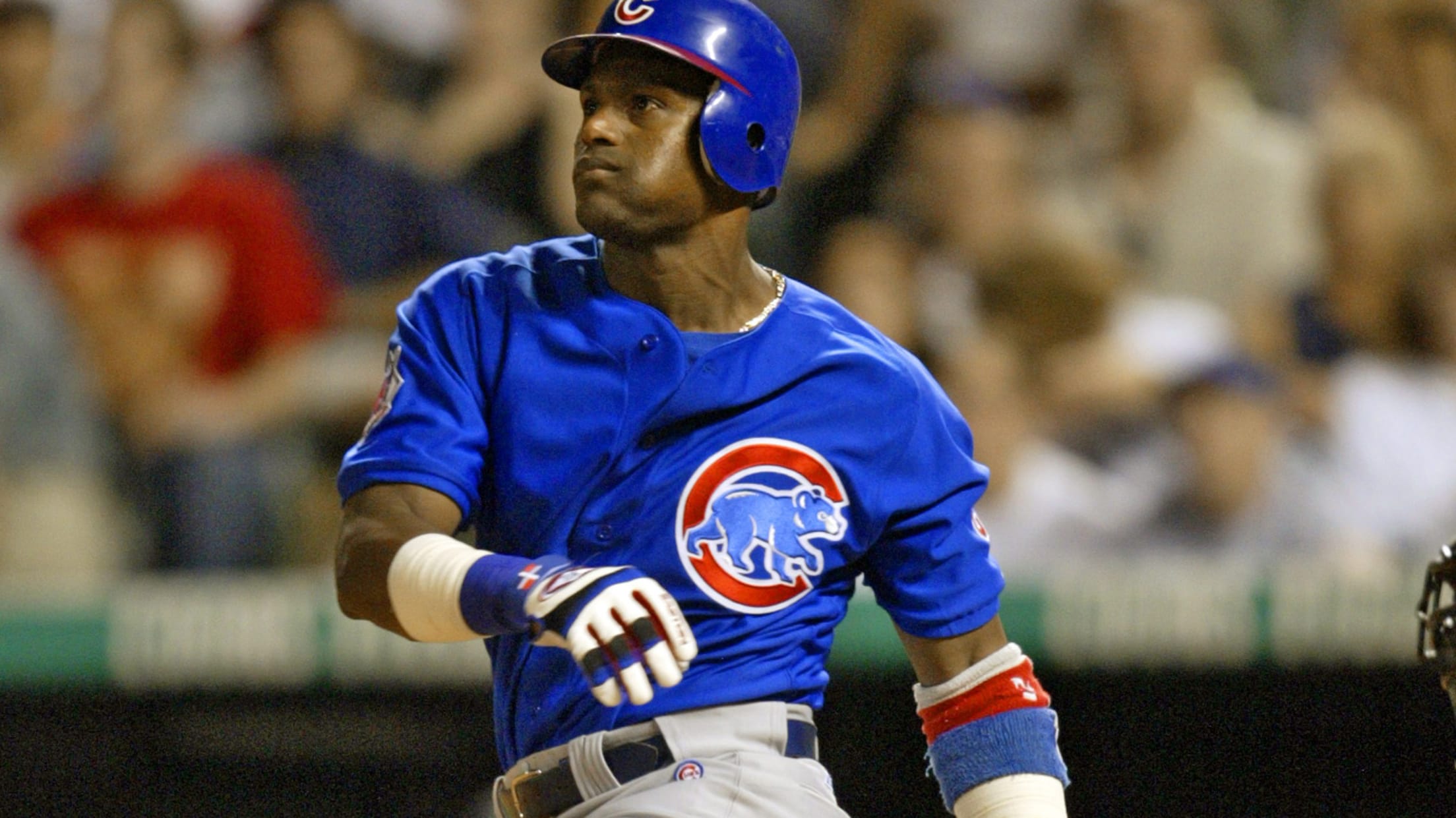 CHICAGO -- Cubs great Sammy Sosa debuted on the Hall of Fame ballot seven years ago, entering the discussion for enshrinment at the same time as Barry Bonds and Roger Clemens. Statistics have only been one aspect of the debate about their polarizing careers and list of accomplishments. As time
Capping career with Cards, Walker a HOFer
In final year on ballot, slugger joins Simmons in '20 class; Rolen gains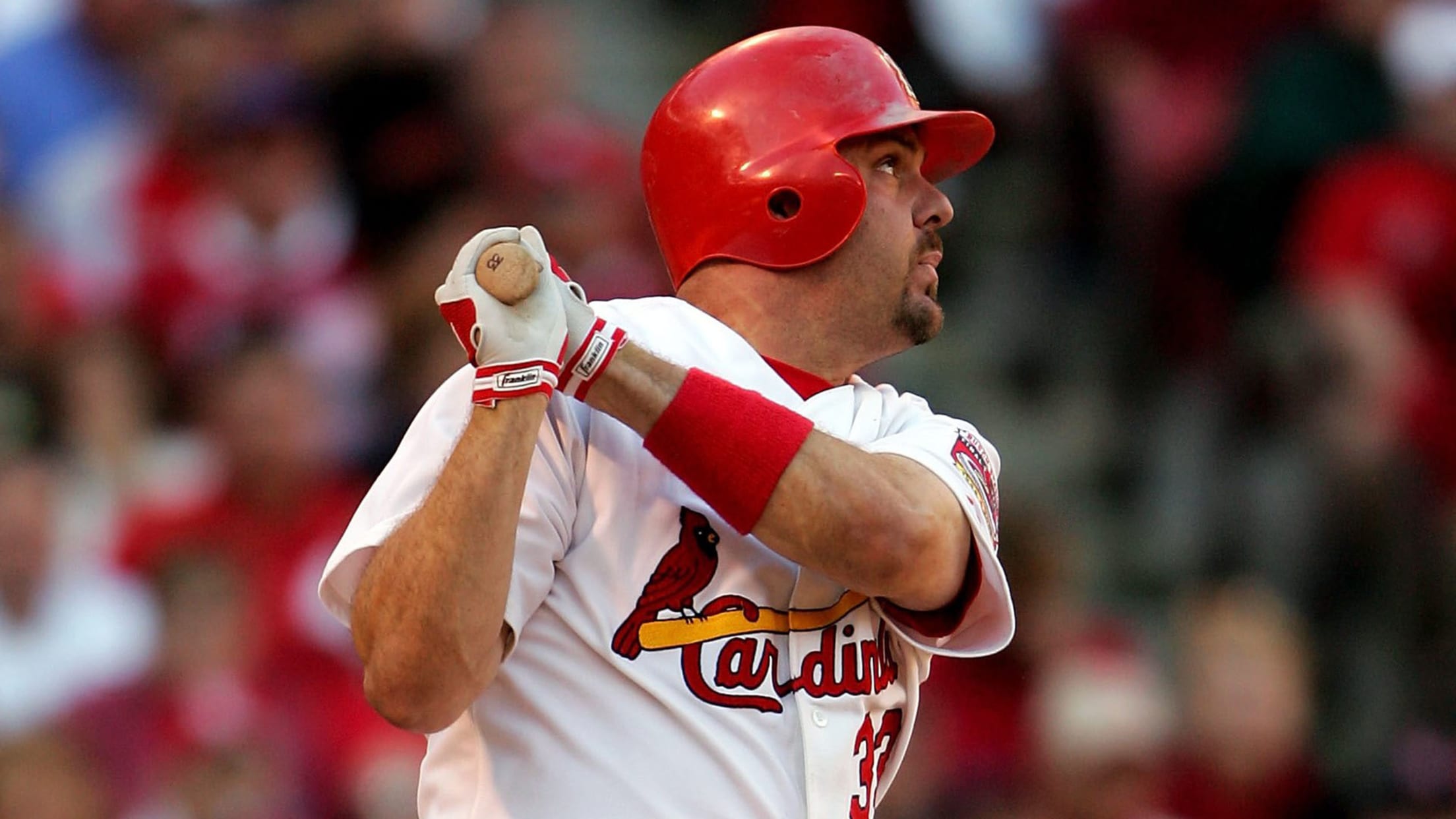 Two former Cardinals players will be enshrined in Cooperstown, N.Y., this summer. Rockies great and former Cardinals outfielder Larry Walker will join former Cards catcher Ted Simmons as part of the National Baseball Hall of Fame's class of 2020. They are the 50th and 51st individuals with ties to the
Who is the next unanimous HOFer? 
Forecasting who could join Rivera as 100% candidate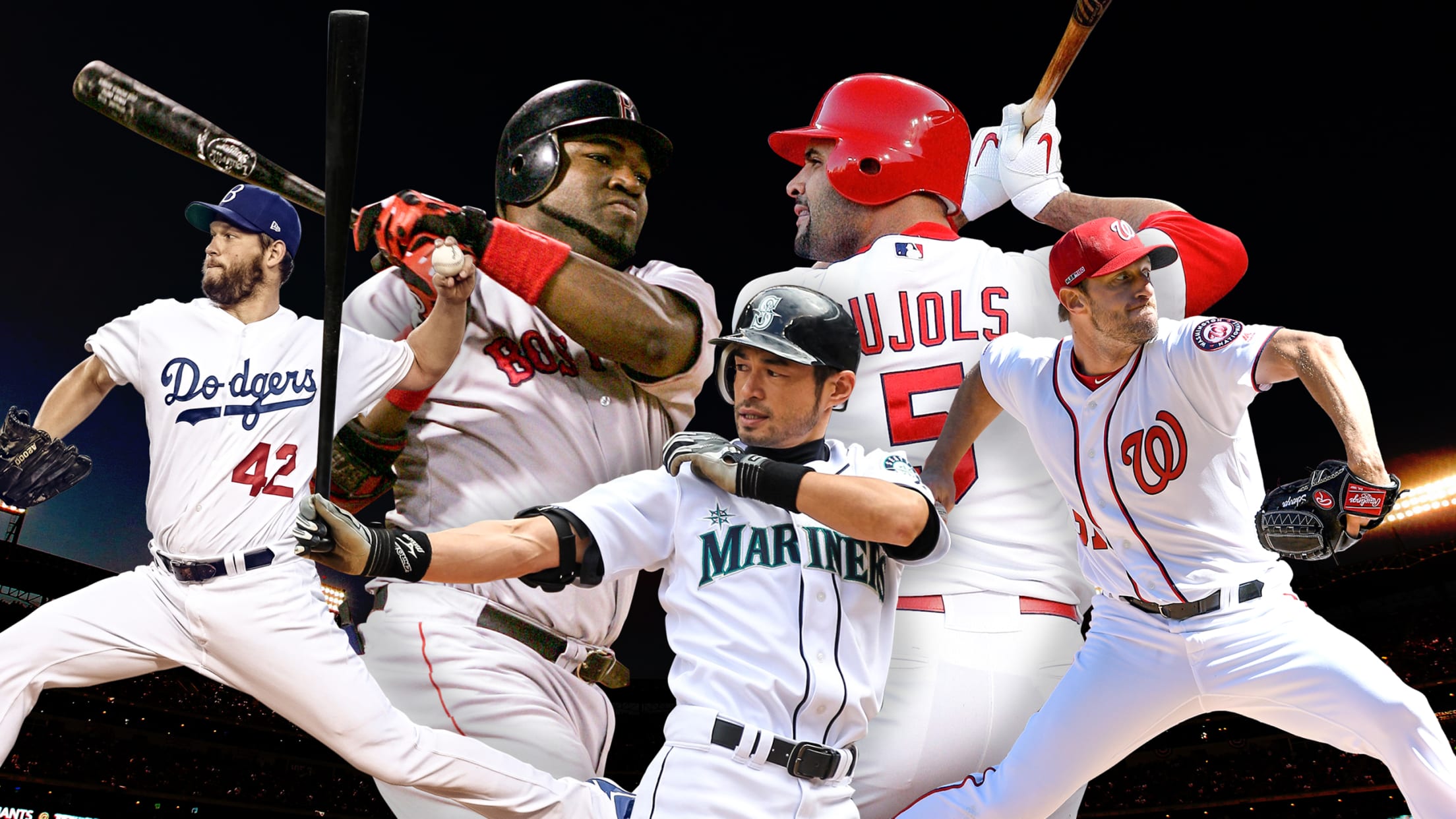 Remember when the conventional wisdom was that there would never be a unanimous Hall of Famer? After eight decades of elections -- from Babe Ruth to Ted Williams to Willie Mays and so on -- failed to see a single candidate land on every Baseball Writers' Association of America ballot,
Why Jeter could be ... underrated?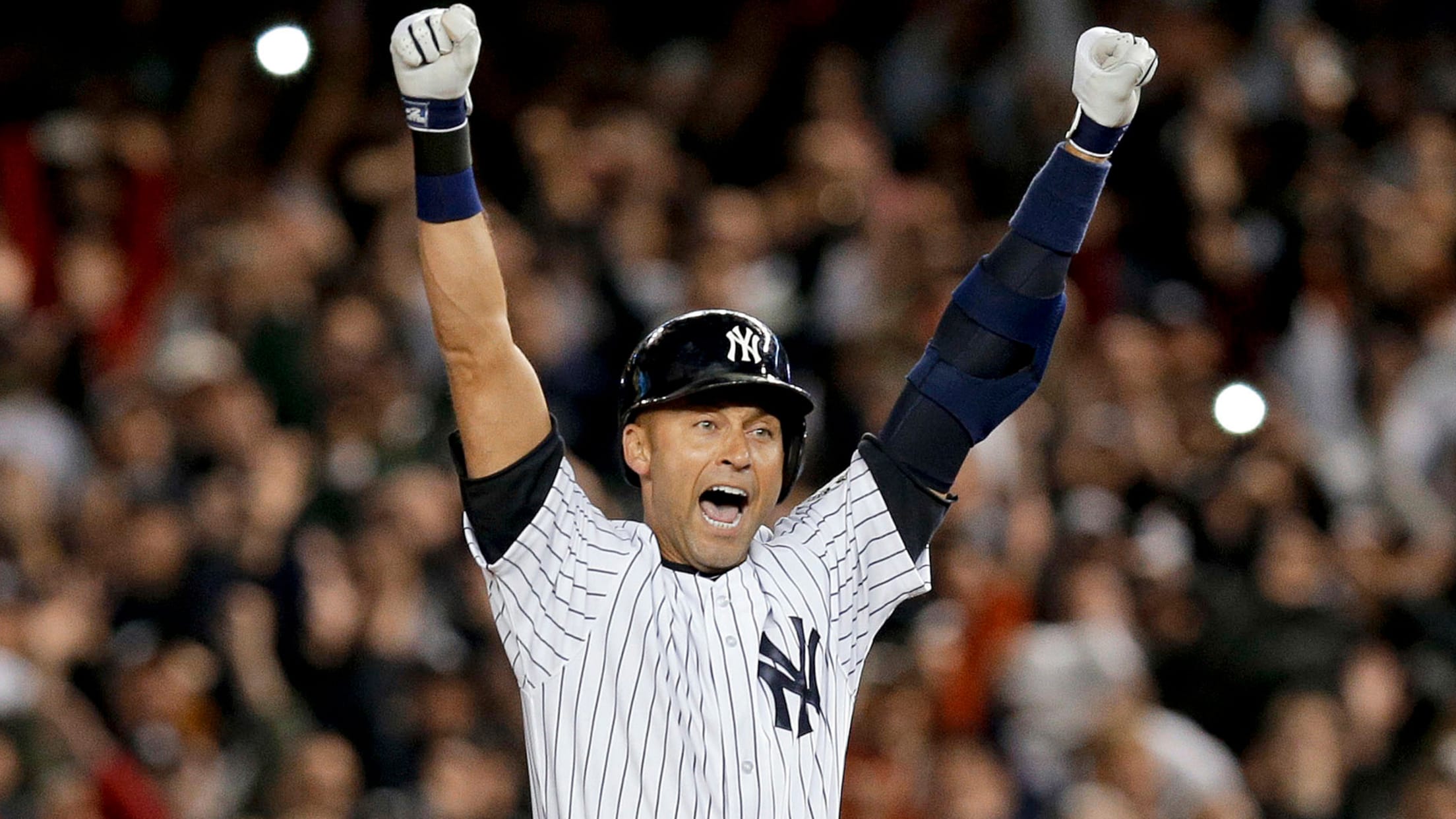 What had long been obvious became official on Tuesday: Derek Jeter is going to the Hall of Fame. The only question was if he would join longtime teammate Mariano Rivera as the only players to be voted in unanimously by the Baseball Writers' Association of America. Ultimately, just one voter