What awaits O's in 2020? Key dates and info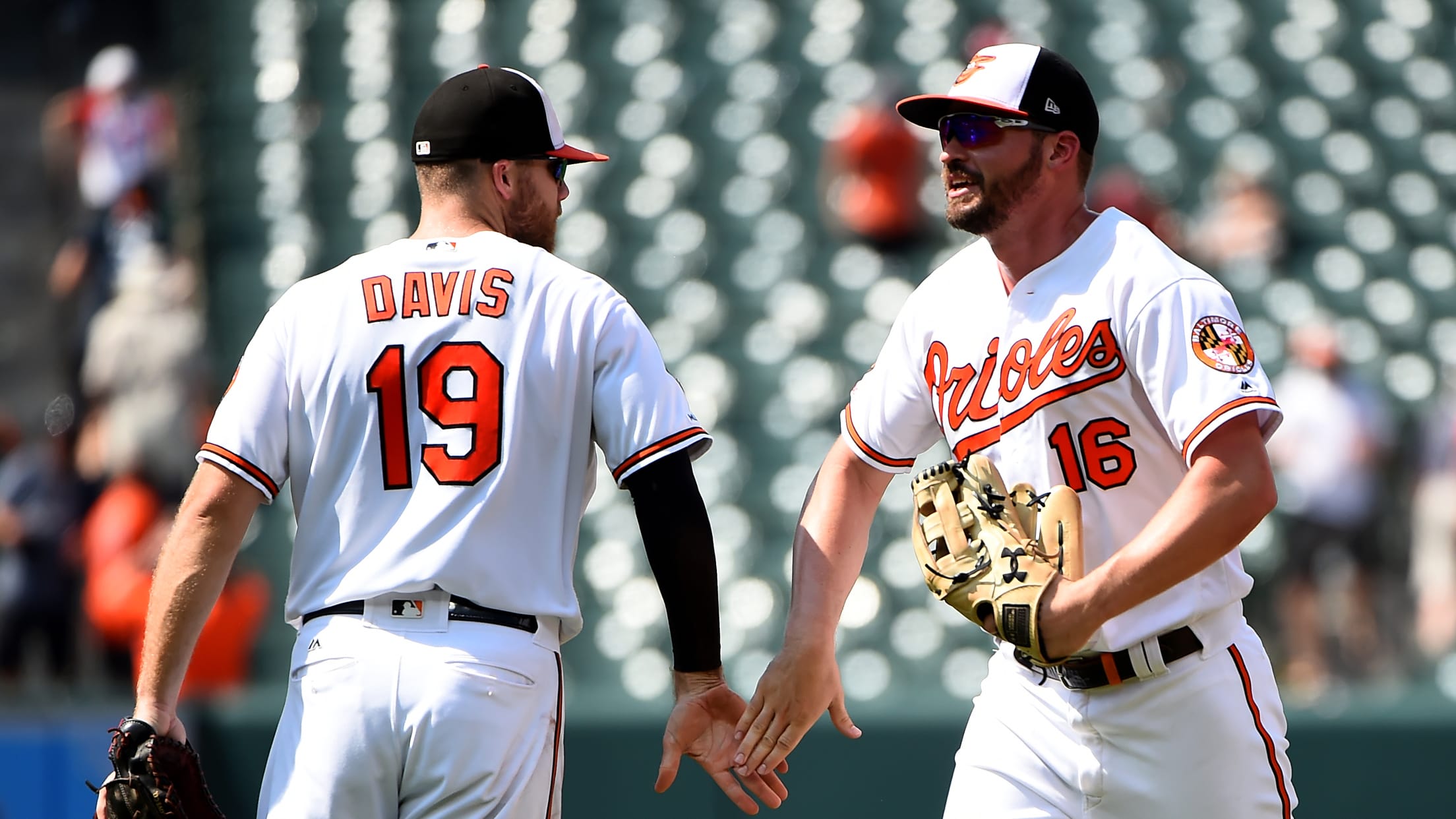 For the Orioles, a flip of the calendar equals the next steps of a rebuilding process already in the works. Year 1 under executive vice president and general manager Mike Elias, manager Brandon Hyde and Co. was about evaluation, new philosophies and organizational restructuring on a grand scale. Year 2
For the Orioles, a flip of the calendar equals the next steps of a rebuilding process already in the works. Year 1 under executive vice president and general manager Mike Elias, manager Brandon Hyde and Co. was about evaluation, new philosophies and organizational restructuring on a grand scale.
Year 2 figures to be more about repositioning. With Elias' revamped baseball operations department more or less solidified, the focus will shift to not just establishing how the O's do business in player development, international scouting and other important spheres, but also advancing those initiatives past their initial phases.
Another infusion of young talent via the Draft will again take high priority, and the Orioles will also continue to gauge the trade markets for some of their more valuable in-house assets. On the field, Hyde will lead a reconfigured staff and one of the Majors' youngest and least experienced rosters in his second year as a big league manager.
With that as a backdrop, let's take a look at what the calendar has in store for 2020:
What is the date for teams and arbitration-eligible players to exchange figures?
Jan. 10
How many arb-eligible players do the Orioles have?
After trading Jonathan Villar and Dylan Bundy, and signing Richard Bleier to a one-year deal, Baltimore has four arbitration-eligible players remaining: Mychal Givens, Trey Mancini, Miguel Castro and Hanser Alberto.
When do arbitration hearings take place?
Feb. 3-21. The Orioles aren't expected to go to hearing with any players. The last time they did was with reliever Brad Brach in 2017.
When is the Hall of Fame class announced?
Jan. 21
Are any former Orioles eligible?
Brian Roberts is first-year eligible, and former O's Curt Schilling and Sammy Sosa remain on the ballot. Schilling received 60.9 percent of the vote last year and has an outside chance at election this time around.
Where is Spring Training?
The Orioles return to their Ed Smith Stadium complex in Sarasota, Fla., for the 11th consecutive season.
When do pitchers and catchers report?
Feb. 11
When is the first full-squad workout?
Feb. 16
When do spring games begin?
Feb. 22 at Braves
When do spring games conclude?
March 23 vs. Mets
When is Opening Day?
March 26 vs. Yankees at Oriole Park at Camden Yards
Who is the Orioles' Interleague opponent this year?
National League Central
What's the season outlook?
The 2020 campaign will be more about giving extended looks at young players like rookies Austin Hays, Ryan Mountcastle, Hunter Harvey, Keegan Akin and Dean Kremer. It will also provide an opportunity for players like John Means and Trey Mancini to build on solid '19 seasons.
When is the Draft?
June 10-12 in Omaha, Neb.
What are some schedule highlights?
• Opening weekend (March 26, 28-29) vs. Yankees
• O's second trip to St. Louis (April 2, 4-5)
• Orioles host Cubs, Hyde's former team (April 14-15)
• Ten-game road trip through Oakland, Seattle and Boston to close first half (July 2-12)
• O's host Nationals (Aug. 8-9), visit D.C. (Sept. 15-16)
• Orioles host Yankees, Blue Jays and Brewers for 10-game homestand (Sept. 4-13)
When is the All-Star Game?
July 14 at Dodger Stadium
Are any milestones in reach?
• Chris Davis is five home runs away from 300.
• Mancini is 14 home runs away from 100.
• Keegan Akin, Dean Kremer, Ryan Mountcastle, Ryan McKenna, Brandon Bailey, Michael Rucker and Marcos Diplan could potentially make their MLB debuts.
• Cole Sulser and Eric Hanhold could make their team debuts.
Any major anniversaries?
2020: 50th anniversary of 1970 World Series champion Orioles, the second title in club history
April 15: 20th anniversary of Cal Ripken Jr.'s 3,000th hit
June 30: 25th anniversary of Eddie Murray's 3,000th hit
July 11: 60th anniversary of Brooks Robinson's first All-Star appearance
July 15: 60th anniversary of first cycle in Orioles history (Brooks Robinson)
July 15: 15th anniversary of Rafael Palmeiro's 3,000th hit
Sept. 6: 25th anniversary of Cal Ripken Jr. breaking Lou Gehrig's consecutive games played record
Sept. 17: 65th anniversary of Brooks Robinson's MLB debut