Ruiz (shoulder) added to list of O's on mend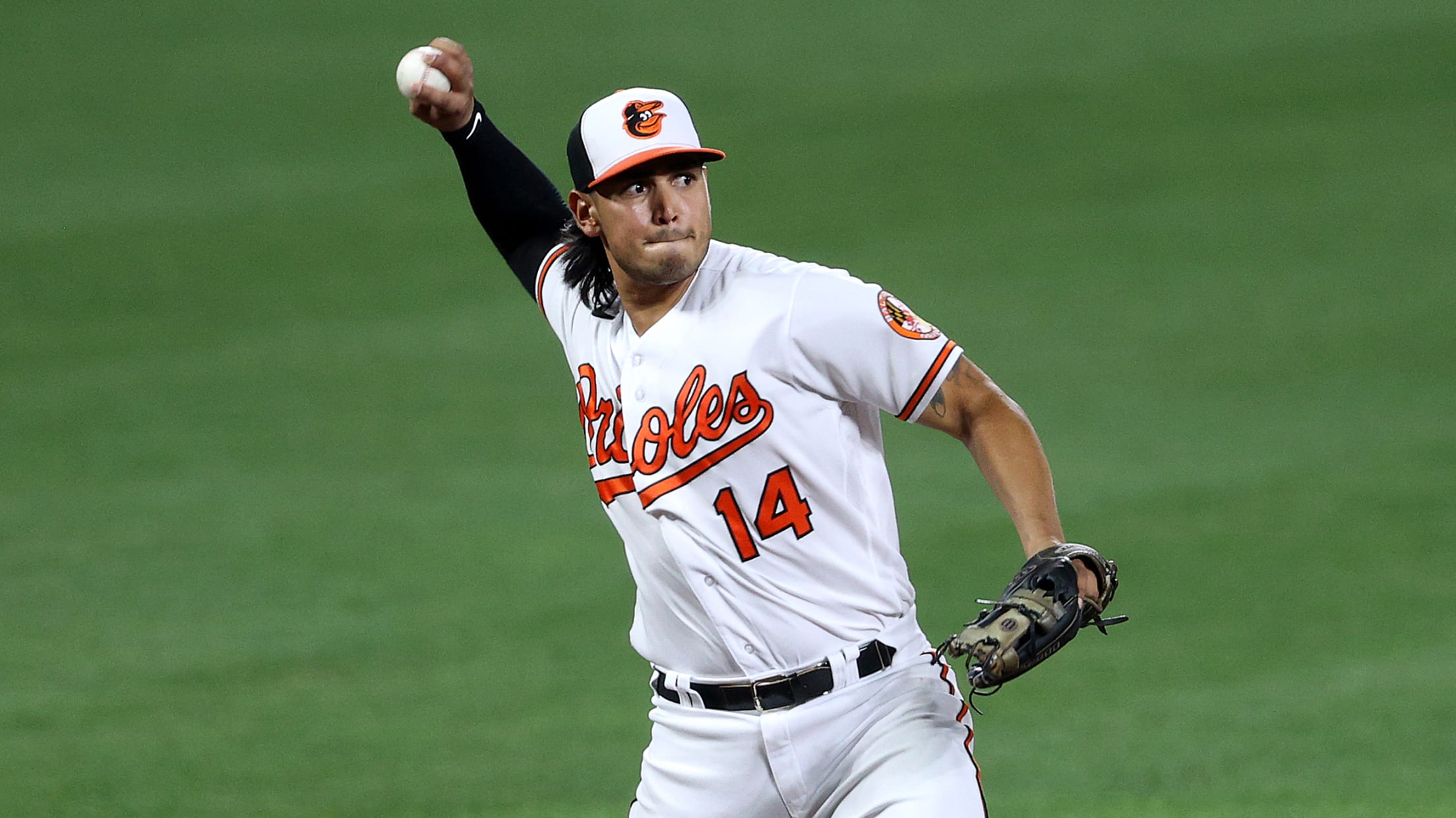 The Orioles continue to have their depth tested early in this 2020 season, as minor injuries keep piling up. Third baseman Rio Ruiz was a late scratch from Sunday's sweep-clinching 5-1 win over the Rays with right shoulder soreness, joining regulars José Iglesias (left quad soreness) and Chris Davis (knee
The Orioles continue to have their depth tested early in this 2020 season, as minor injuries keep piling up. Third baseman Rio Ruiz was a late scratch from Sunday's sweep-clinching 5-1 win over the Rays with right shoulder soreness, joining regulars José Iglesias (left quad soreness) and Chris Davis (knee soreness) on the O's bench.
Ruiz's absence is not expected to be lengthy, but it currently sidelines one of Baltimore's most productive hitters, with him hitting .318 alongside a 1.112 OPS and a team-best three homers through his first six games. Pat Valaika replaced Ruiz at third on Sunday, hitting an eighth-inning homer.
Baltimore has been without Iglesias in the field for the past four games, though the veteran shortstop did pinch-hit on both Saturday and Sunday. In the Sunday win, Iglesias remained in the game as the DH, going 2-for-2 with an RBI double before being pinch-run for in the seventh. Davis has gotten just three plate appearances in the past week, having missed two games in COVID-19 protocol and two of the last three with knee soreness.
Manager Brandon Hyde said on Saturday that expanded rosters provide enough flexibility for the veterans to likely avoid stints on the injured list, but he quickly learned how such position player depth can dry up. By the time Saturday's 11th inning rolled around, Hyde was scrambling enough to shift Ruiz to left and place longtime catcher Bryan Holaday at first base because Iglesias and Davis were not healthy enough to play the field.
Andrew Velazquez and Renato Núñez have gotten the bulk of reps at short and first in the past week, respectively. Hyde said on Sunday he hopes both Davis and Iglesias can return at full strength after Monday's day off; Baltimore will play four games in three days against Miami starting on Tuesday at 7:35 p.m. ET.
The Orioles also opened the schedule with key pitchers Hunter Harvey and John Means sidelined, and have most likely lost depth options Richie Martin (broken right wrist), Stevie Wilkerson (broken left ring finger) and Ty Blach (Tommy John surgery) for the season. Means has since returned to the mound.