Sunday's Yankees-Orioles game rained out
Series finale to be made up in split doubleheader on Aug. 25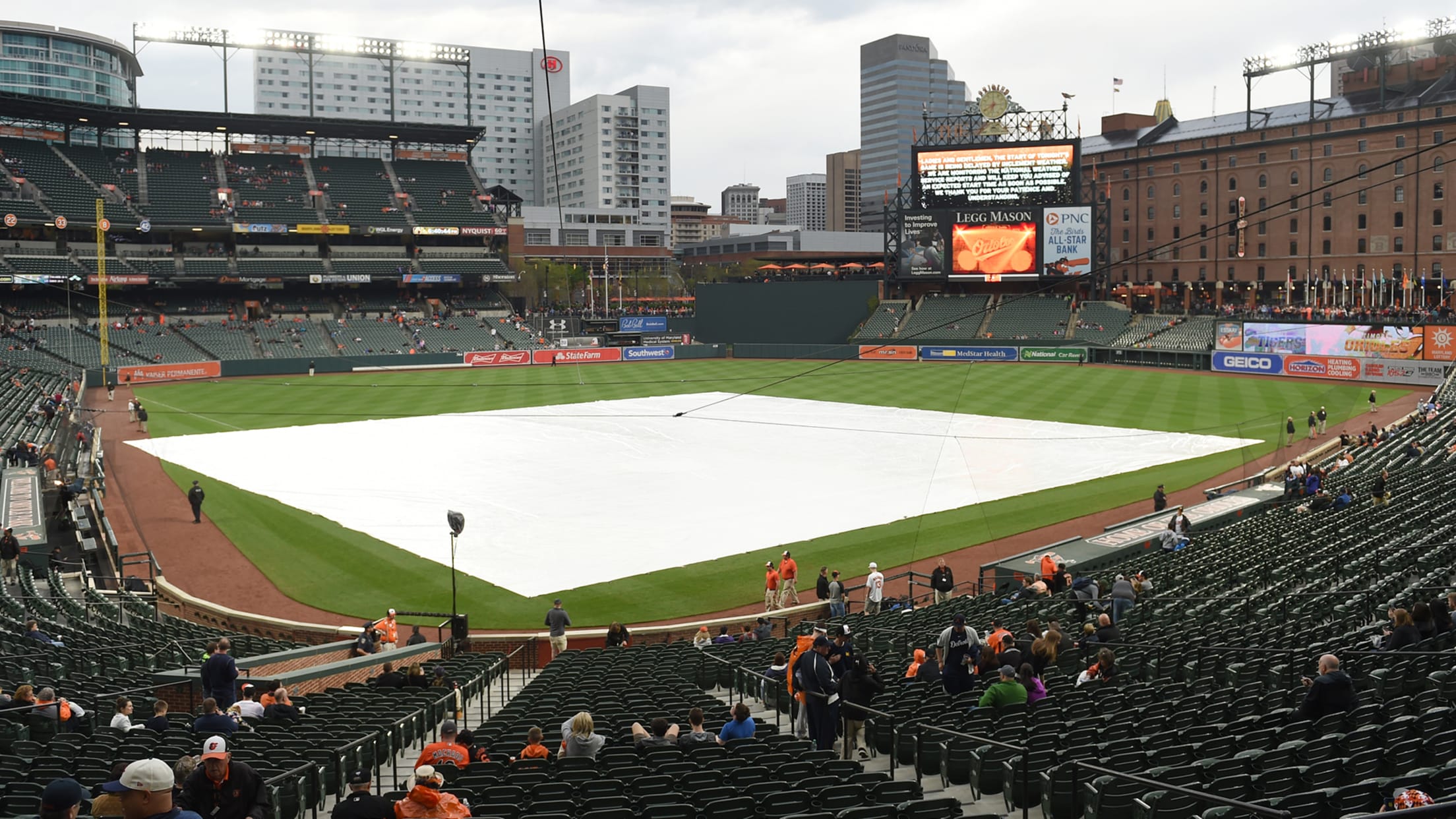 Sunday's game between the Orioles and Yankees has been postponed due to inclement weather. The game will be made up as part of a split (separate-admission) doubleheader on Saturday, Aug. 25.Sunday's scheduled starter, Alex Cobb, will now start the series opener against the Mets at Citi Field on Tuesday. Dylan
Sunday's game between the Orioles and Yankees has been postponed due to inclement weather. The game will be made up as part of a split (separate-admission) doubleheader on Saturday, Aug. 25.
Sunday's scheduled starter, Alex Cobb, will now start the series opener against the Mets at Citi Field on Tuesday. Dylan Bundy, who had been tapped for Tuesday's outing, has been moved back to the finale of that two-game series on Wednesday.
The first game of the doubleheader on Aug. 25 will begin at 1:05 p.m. ET. The second game will begin as scheduled at 7:05 p.m. Both games will be broadcast on MASN and on the Orioles Radio Network, including the flagship station 105.7 The Fan.
Separate admission is required for each game. Tickets and prepaid parking passes for Sunday's postponed game will be automatically honored for the 1:05 p.m. game on Aug. 25 and do not need to be exchanged.
Fans unable to attend the makeup game can exchange their June 3 game tickets for any remaining home game this season on a "dollar for dollar" basis. All exchanges are subject to availability and must be completed before Aug. 23. Complimentary tickets are non-exchangeable. Fans who purchased tickets via StubHub for the June 3 game will need to contact StubHub directly regarding their policy for postponed events.