Nearing milestone, Gardner eager for '20 Yanks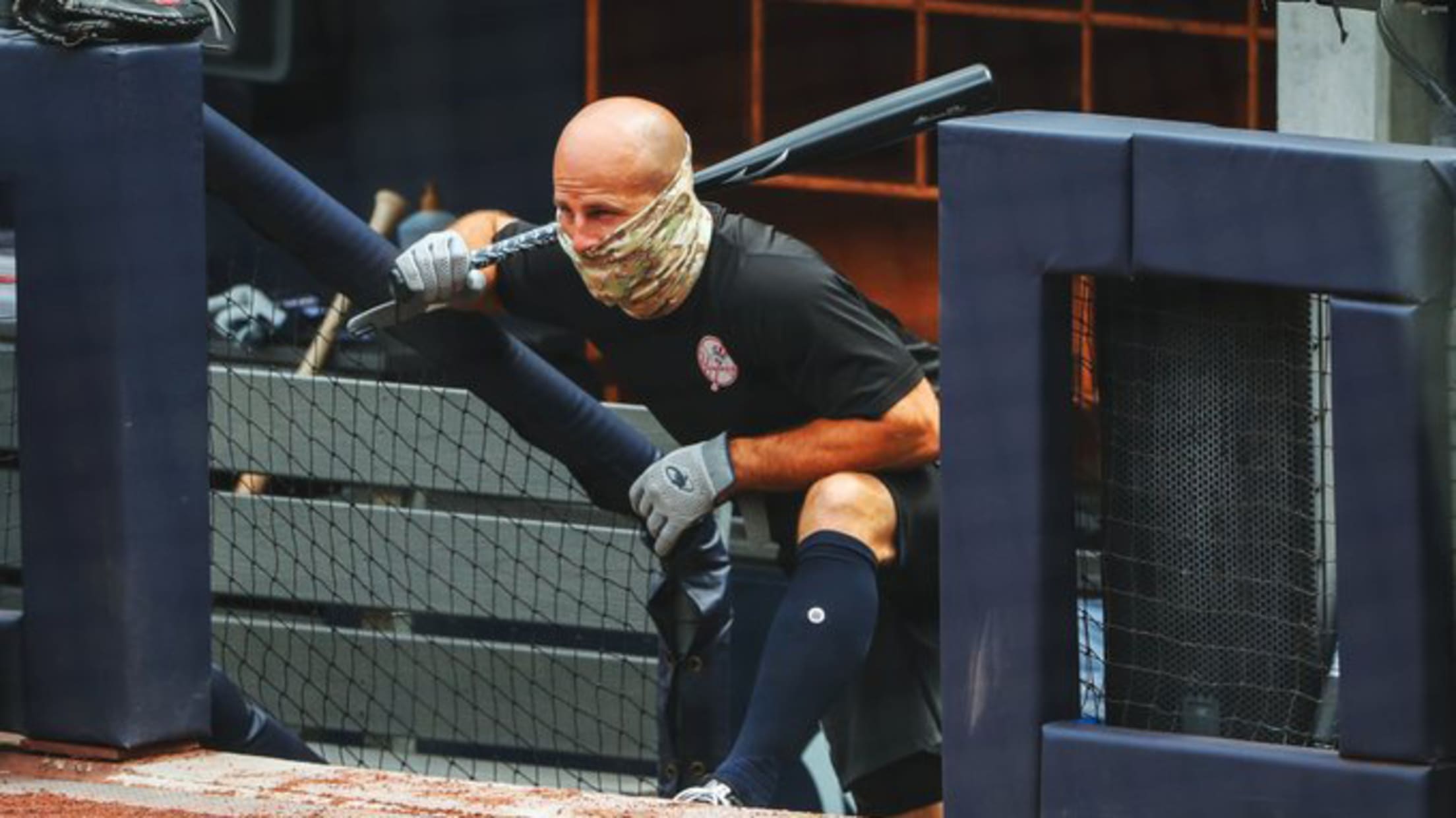 NEW YORK -- Brett Gardner's occupation doesn't usually permit him to pitch in when the cotton, corn and soybeans are ready to be planted on his 2,600-acre farm in Holly Hill, S.C., a hideaway nestled in the heart of hunting and fishing country. On those days, he's usually thousands of
NEW YORK -- Brett Gardner's occupation doesn't usually permit him to pitch in when the cotton, corn and soybeans are ready to be planted on his 2,600-acre farm in Holly Hill, S.C., a hideaway nestled in the heart of hunting and fishing country. On those days, he's usually thousands of miles away, patrolling the outfield grass at a big league ballpark.
Baseball's pause due to the coronavirus allowed the longest-tenured Yankee that opportunity to get his hands dirty in the soil, and while Gardner said that he appreciated those additional weeks at home with his family, the lengthy layoff has only swelled his anticipation for what he continues to believe will be a special season in The Bronx.
• Hicks (TJ) eyes rare feat, Yankees' opener
"Being at home in the springtime for the first time in 15 years, it was definitely an adjustment," Gardner said. "I have two small kids and it was good to be able to spend some time with them and watch my son play a little bit of baseball here recently, helping them with their e-learning toward the end of the spring semester. I was kind of unplugging and getting away and being around as few people as possible, to be honest."
Gardner had some socially distanced company in the outfield on Saturday as the Yankees held the second official day of Summer Camp workouts at Yankee Stadium, with intrasquad games scheduled to be played under the lights on Monday and Tuesday evenings.
The 36-year-old's next regular-season jog from the dugout will confirm his place as the sixth outfielder in franchise history to appear in 1,500 games -- one game shy of joining Mickey Mantle (2,401), Babe Ruth (2,084), Bernie Williams (2,076), Roy White (1,881) and Joe DiMaggio (1,736) among those to surpass that plateau.
It is a milestone that should have been reached months ago, but Gardner's focus remains on the team's goals -- and as far as he is concerned, the Yankees have a great opportunity to be the last team standing in October.
Brett Gardner discusses expectations for the New York Yankees in 2020. pic.twitter.com/IPozQwR6KO

— YES Network (@YESNetwork) July 5, 2020
"I don't think a whole lot has changed since we left Spring Training," Gardner said. "Obviously, I love the guys that we have, love the team that we have and feel great about our chances. We're excited to hopefully get these next few weeks by us without incident and get the season started. It's been a long time coming, but it'll be worth it."
Gardner said that he had several conversations with his wife, Jessica, about what it would be like to return to New York and reunite with his Bombers teammates, albeit under circumstances no one could have imagined. Ultimately, they decided that if the Yankees were playing games, Gardner should be a part of it.
"Being back here over the last few days definitely has a different feel to it, but I think anywhere in the city, state or world right now has a little different feel to it," Gardner said. "It's just one of those things where we have to be responsible, keep our masks on when we're indoors and physically distance from each other as much as possible.
"It's hard for us because we've been apart for so long. All we want to do is sit around a table and have a cup of coffee and talk and catch up. I think for the guys that are in the room, we have to be 100 percent committed and 100 percent all-in. We'll do our best and do our part to not just stay safe ourselves, but to keep those around us safe too."
With Opening Day set for July 23 or 24, Major League Baseball's 30 clubs are preparing within a smaller window than the usual six or seven weeks Spring Training provides. That could present challenges for pitchers, especially starters who need to build stamina, but position players like Gardner expect that they will have their timing fine-tuned when the season begins.
"These three weeks are going to fly by," Gardner said. "Obviously, we need to make the most out of this time and be as smart as possible. I think that our coaching staff does a good job of keeping us organized and moving at a swift pace. I think we'll just take things one day at a time, be as safe as possible and be respectful of others. If we keep our space, hopefully we'll be able to play the whole season."