THANK YOU FOR YOUR INTEREST.
Our public Hands on History program is being reconceptualized to feature exciting new Yankees treasures. Program dates to be announced in Summer 2022.
To access Hands on History now, you can purchase the experience as an add-on to private tours, special events, and corporate outings.
Feel Yankees Greatness
Welcome to Hands On History, the exciting experience that brings Yankees history to your fingertips!
About Hands On History
Hands On History offers an unprecedented opportunity for guests to hold and take photos with historic Yankees artifacts. Participants connect with Yankees history through game-used bats, jerseys, baseballs, World Series rings and more from Yankees legends, past and present.
Private In-Suite Experience & Events:
Hands On History is available for private in-suite experiences. If you would like to have Hands On History in your suite during a game, please contact (646) 977-8400 or email [email protected] for pricing and availability.
Sessions may be scheduled for private and corporate events held at the Stadium.
Private Tours:
Hands on History is also available as an addition to our Private Tour experience. For the opportunity to experience this program during your visit to Yankee Stadium, please contact (646) 977-TOUR or email [email protected] for pricing and availability.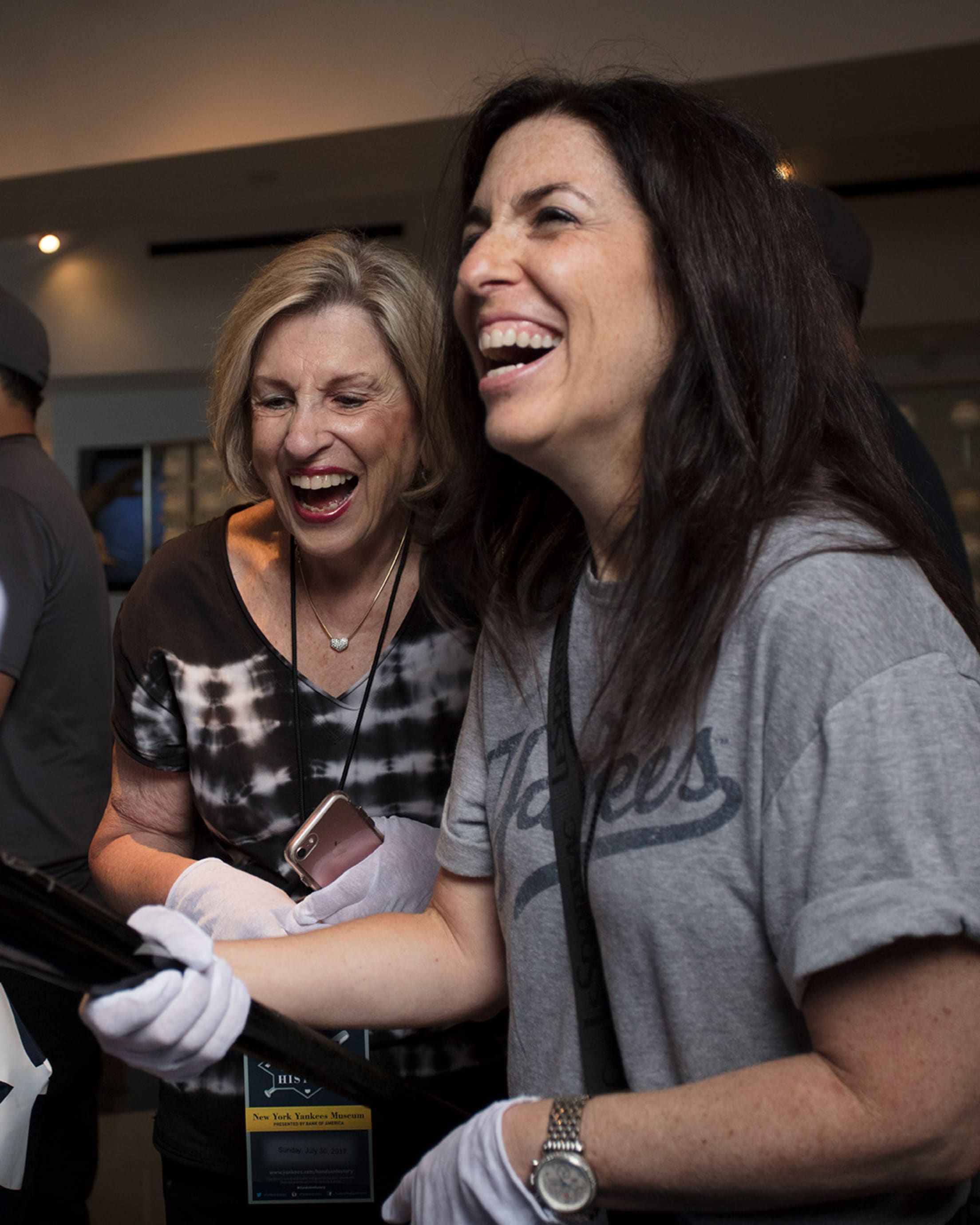 FEATURED ARTIFACTS
Artifacts may include:
Babe Ruth bat - 1922-23
Babe Ruth game-worn jersey - 1934 AL "Tour of Japan"
Mickey Mantle 1964 World Series home uniform
Mickey Mantle contract (autographed) - 1963
Derek Jeter game-worn jersey from his 3,000th hit game - July 9, 2011
CC Sabathia game-worn jersey from his 3,000th strikeout game - April 30, 2019
CC Sabathia game-worn shoes - 2019
Home Plate from original Yankee Stadium (September 21, 2008) and present Yankee Stadium (April 16, 2009)
World Series rings - 2000 and 2009
Ichiro Suzuki bat and batting helmet - 2012
World Series trophy (available years include '77, '78, '96, '98, '99, '00, '09)
Alex Rodriguez game-worn jersey - 2012
1927 World Series Program
Ticket Stub to 1932 World Series Game 3 - Babe Ruth's "Called Shot" Home Run
Aaron Hicks game-worn jersey - 2019 London Series (First MLB Home Run hit in Europe)
Aaron Judge Bat - 2019
Aroldis Chapman Glove - 2019
Aaron Judge game-worn jersey - 2017
Giancarlo Stanton game-worn jersey - 2018
Guests hold 10-15 artifacts. All artifacts subject to availability.
Contact Us
Please call the Yankee Stadium Events Department at 646-977-8400 or email us at [email protected] for more information.