Every AL East team's best recent Draft pick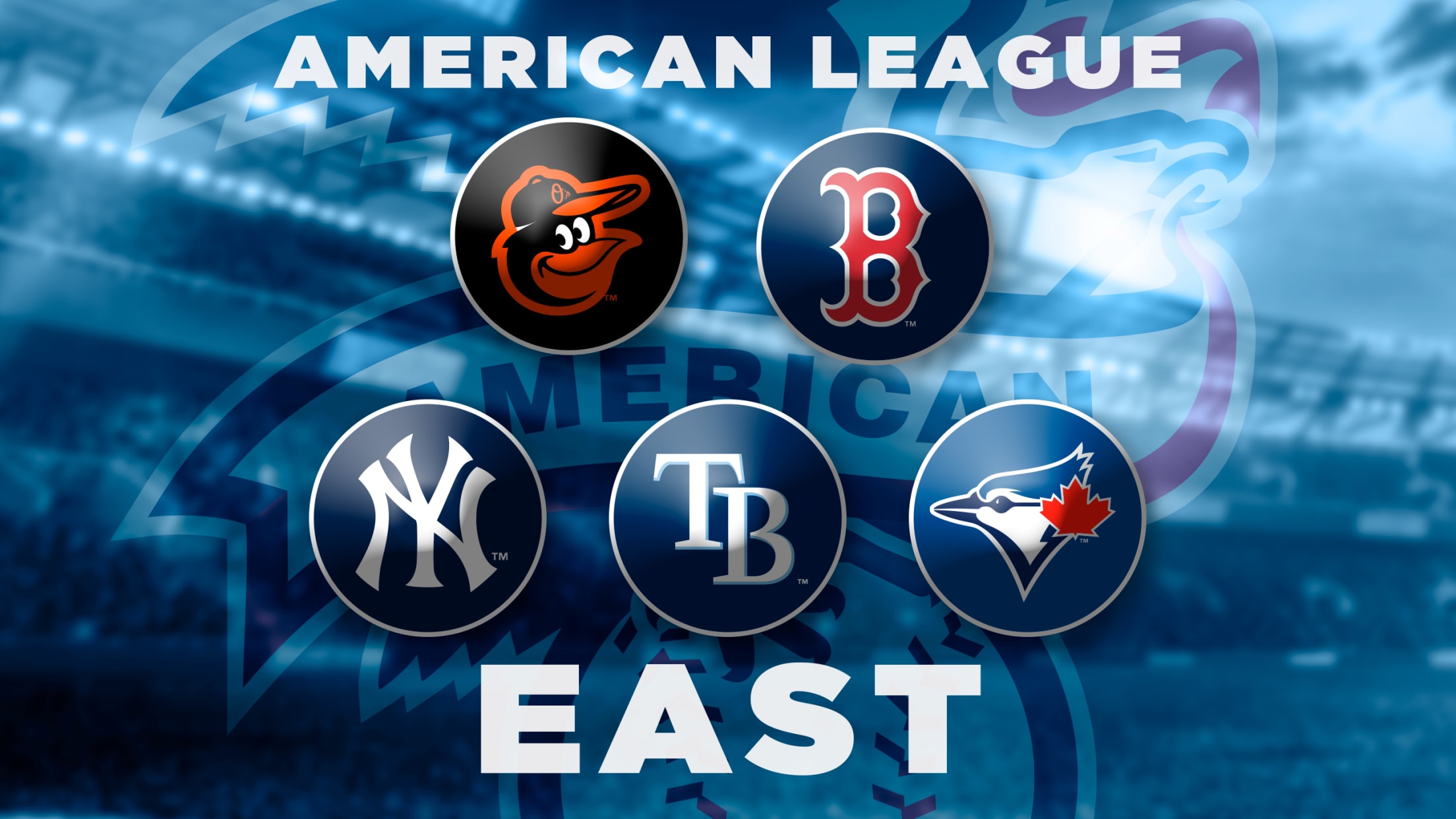 When it comes to bringing fresh talent into an organization, the Draft is just as important -- if not more so -- as splashy free-agent signings. Take Tampa Bay, for example. Rarely do the Rays compete for top players on the open market. Instead, they rely heavily on the Draft
Yanks' Top 5 left-handed starters: Hoch's take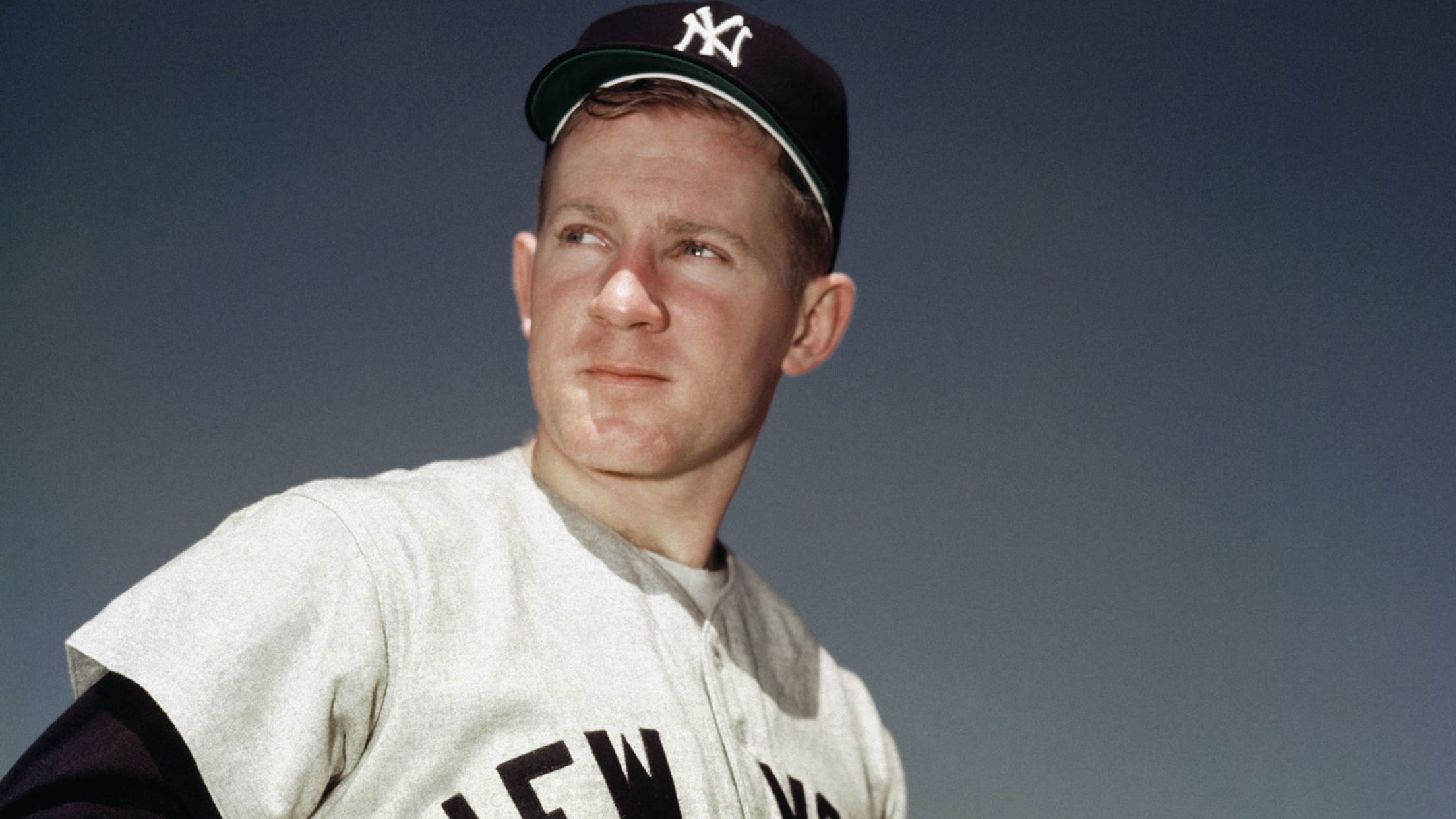 No one loves a good debate quite like baseball fans, and with that in mind, we asked each of our beat reporters to rank the top five players by position in the history of their franchise, based on their career while playing for that club. These rankings are for fun
The best No. 1 Draft pick in every team's history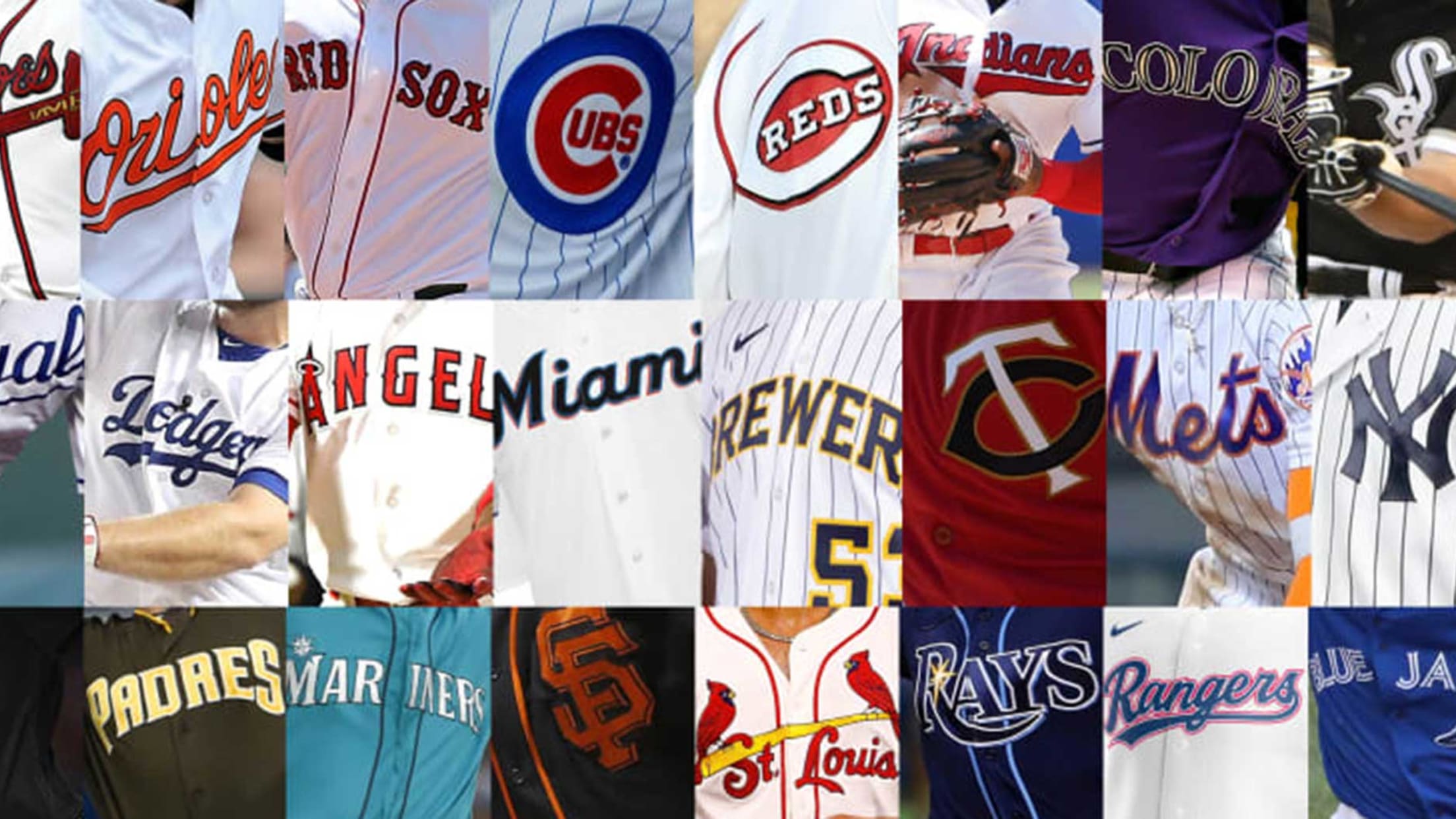 As the June 10-11 MLB Draft approaches, it's a great time to look back at the best first-round selections in each club's history. With the help of each of the 30 MLB.com beat writers, here's a look at a list that includes All-Stars, MVP Award winners, Cy Young Award winners
Sevy 'progressing well' in rehab from TJ surgery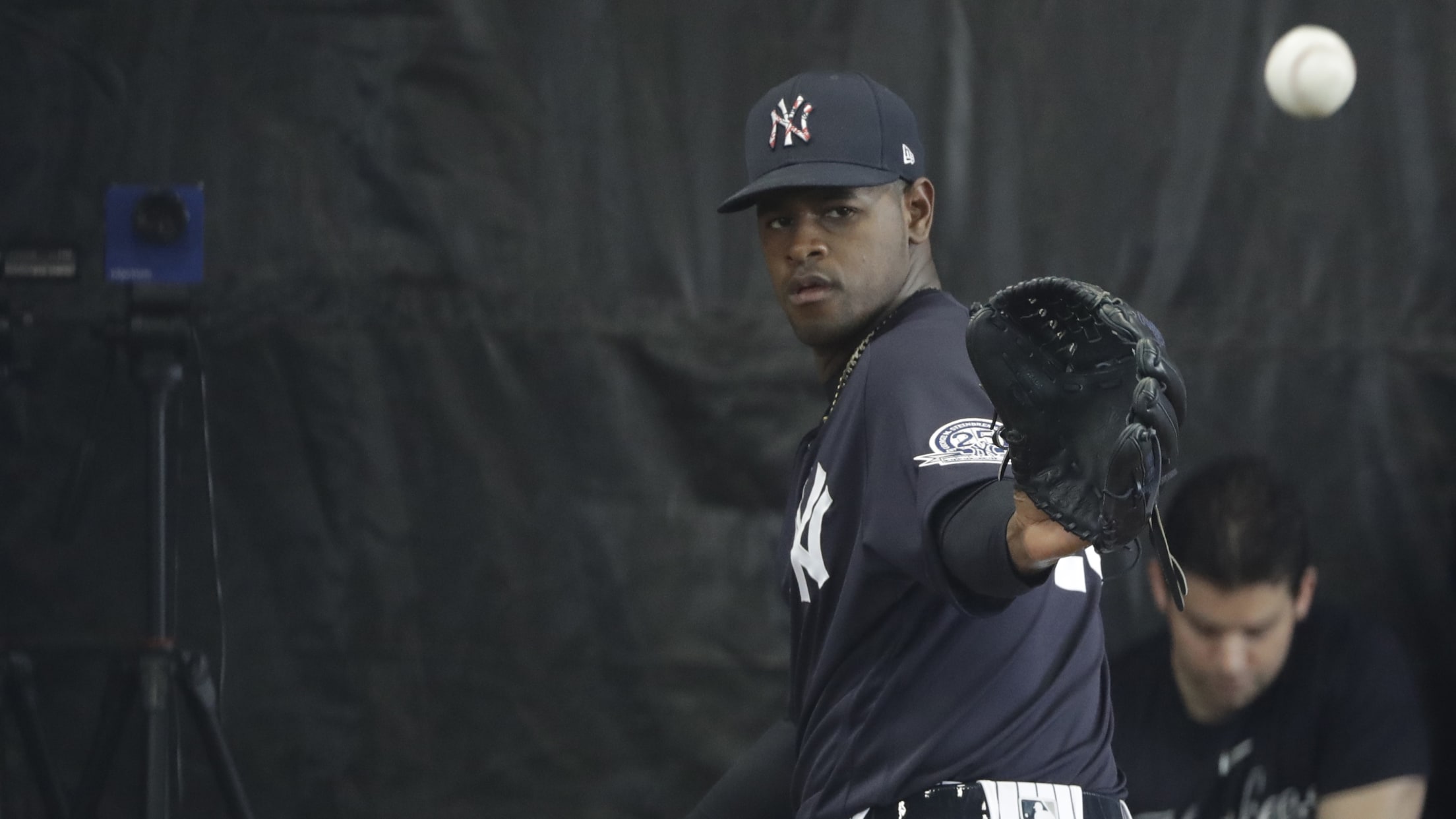 TAMPA, Fla. -- Luis Severino has been among the Yankees' stars who have continued to work out regularly at George M. Steinbrenner Field during baseball's coronavirus shutdown, and the right-hander says that he is progressing well in his rehabilitation following Tommy John surgery performed in February. "Of course it's frustrating,
The best hometown Draft pick for all 30 teams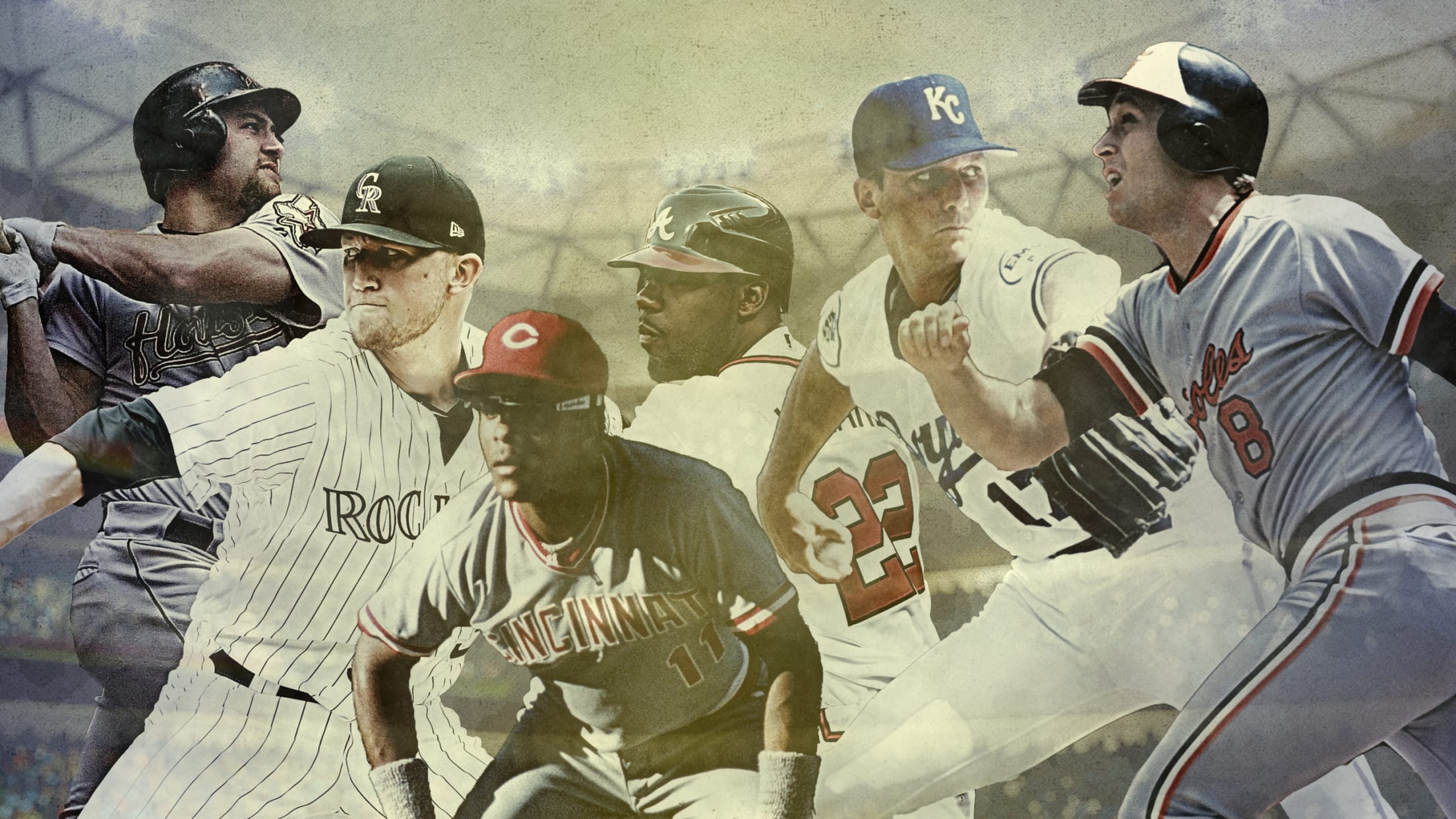 Rickey Henderson to the A's. Cal Ripken Jr. to the Orioles. Barry Larkin to the Reds. It's not uncommon to see a team go with a hometown kid in the Draft. In 2004, Neil Walker was playing at Pine-Richland High School just outside of Pittsburgh, intending to head to Clemson
This is how each club's highest Draft pick fared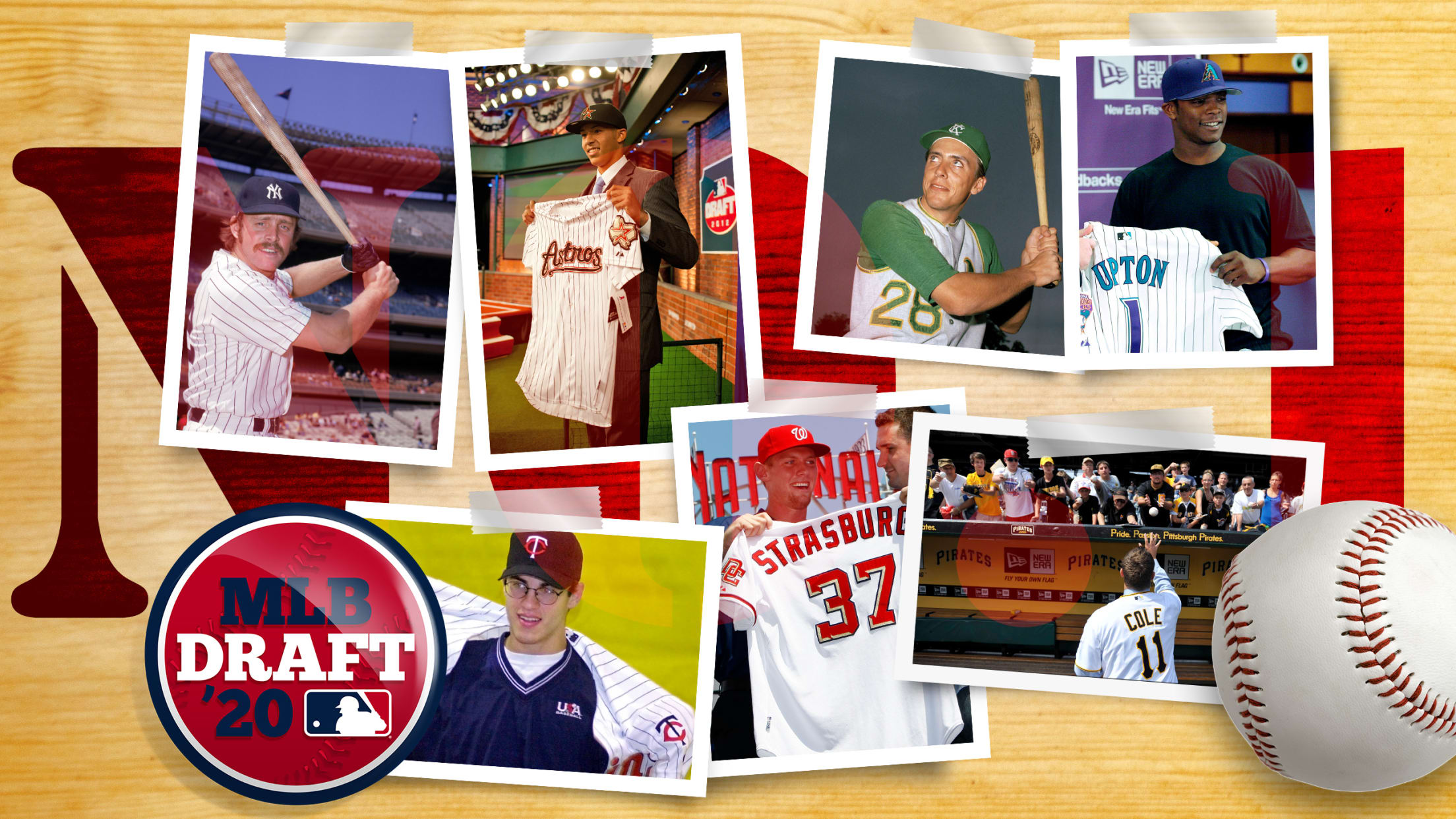 We are just about a week and a half away from the 2020 MLB Draft, one that will be done virtually and will be unlike any other Draft before it. But it's still the Draft. There's still a first round, still excited youngsters ready to make their way to the
Watch Leyritz's '95 ALDS G2 walk-off Saturday
It took more than five hours to decide Game 2 of the 1995 American League Division Series, which featured the Mariners and Yankees in a delicious battle before a packed house at the original Yankee Stadium. Jim Leyritz sent the customers home happy, blasting a home run through the raindrops
MLB announces 2020 Draft schedule
First round begins June 10 at 7 ET; televised live on MLB Network, ESPN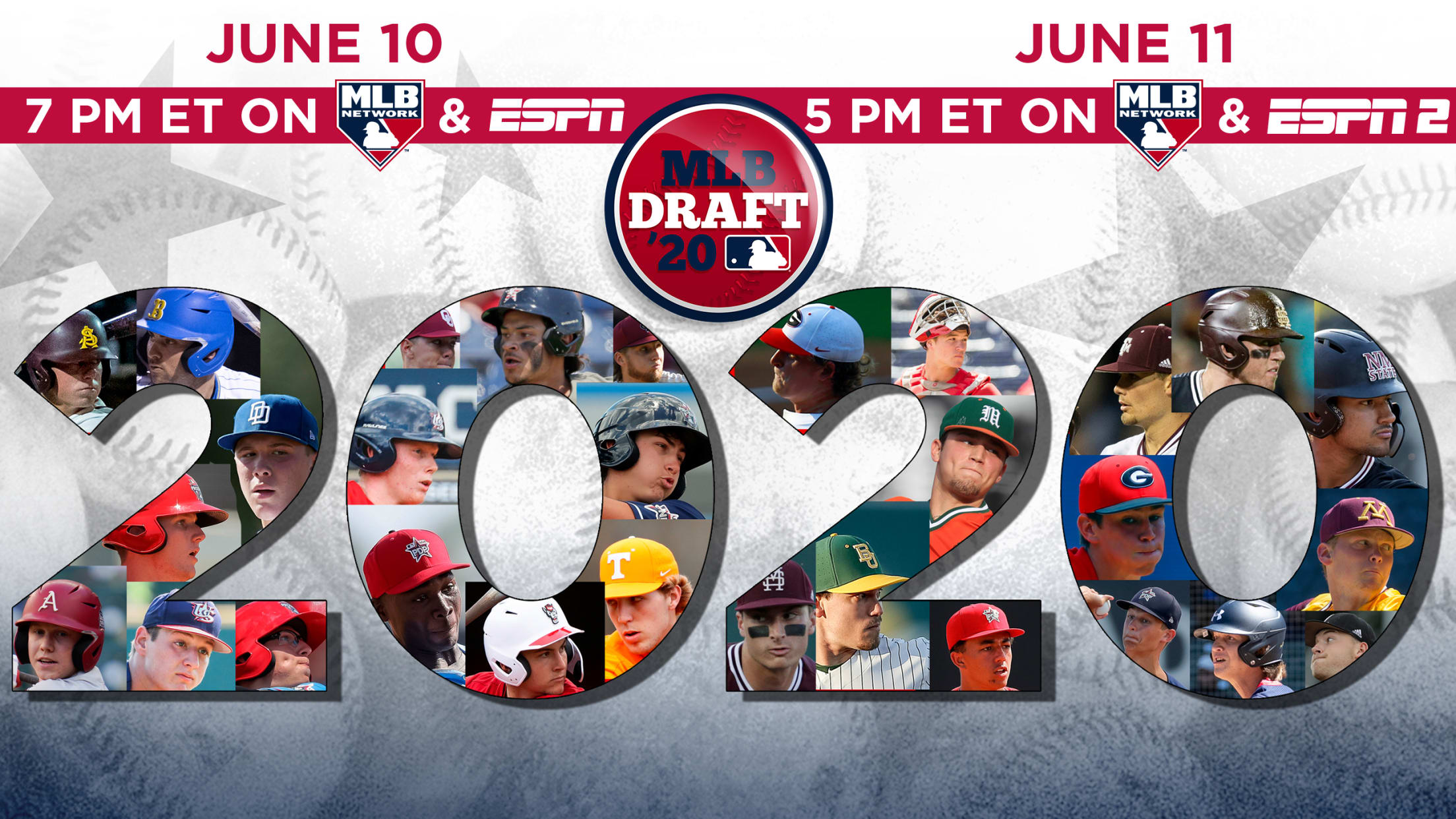 On Friday, Major League Baseball announced that this year's Draft will be held on June 10-11. Here's everything you need to know: Broadcast and logistics details The five-round Draft will begin on Wednesday, June 10 at 7 p.m. ET, with both MLB Network and ESPN producing live coverage -- the
Jeter's Yankee Stadium finale stuff of legend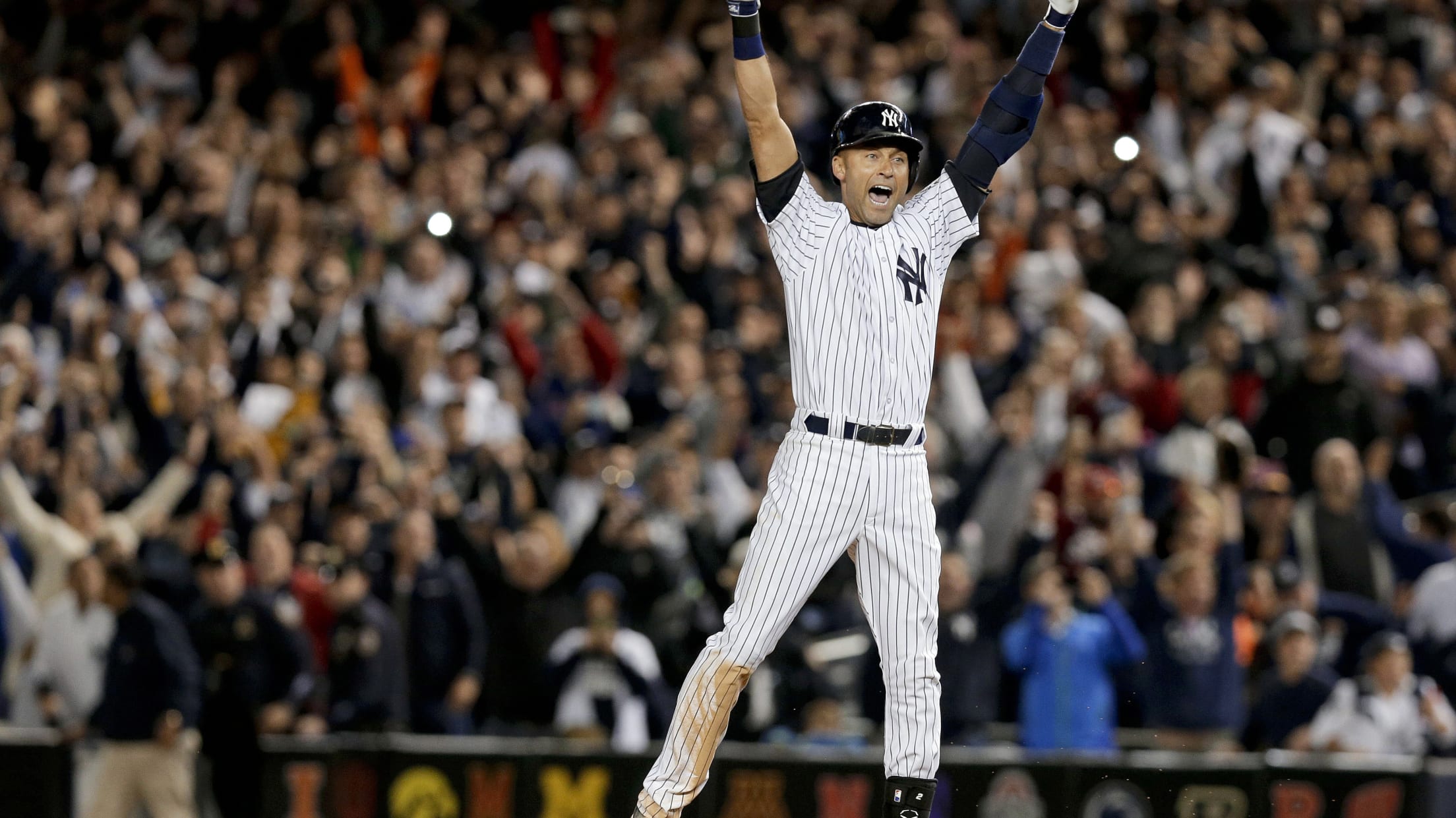 Derek Jeter always talked about the ghosts at the old Yankee Stadium when something magical would happen for him and his teammates on the south side of 161st in the Bronx. Buck Showalter would talk about the baseball gods after Jeter played his last home game at the new Stadium.
Don't run on these AL East throwing arms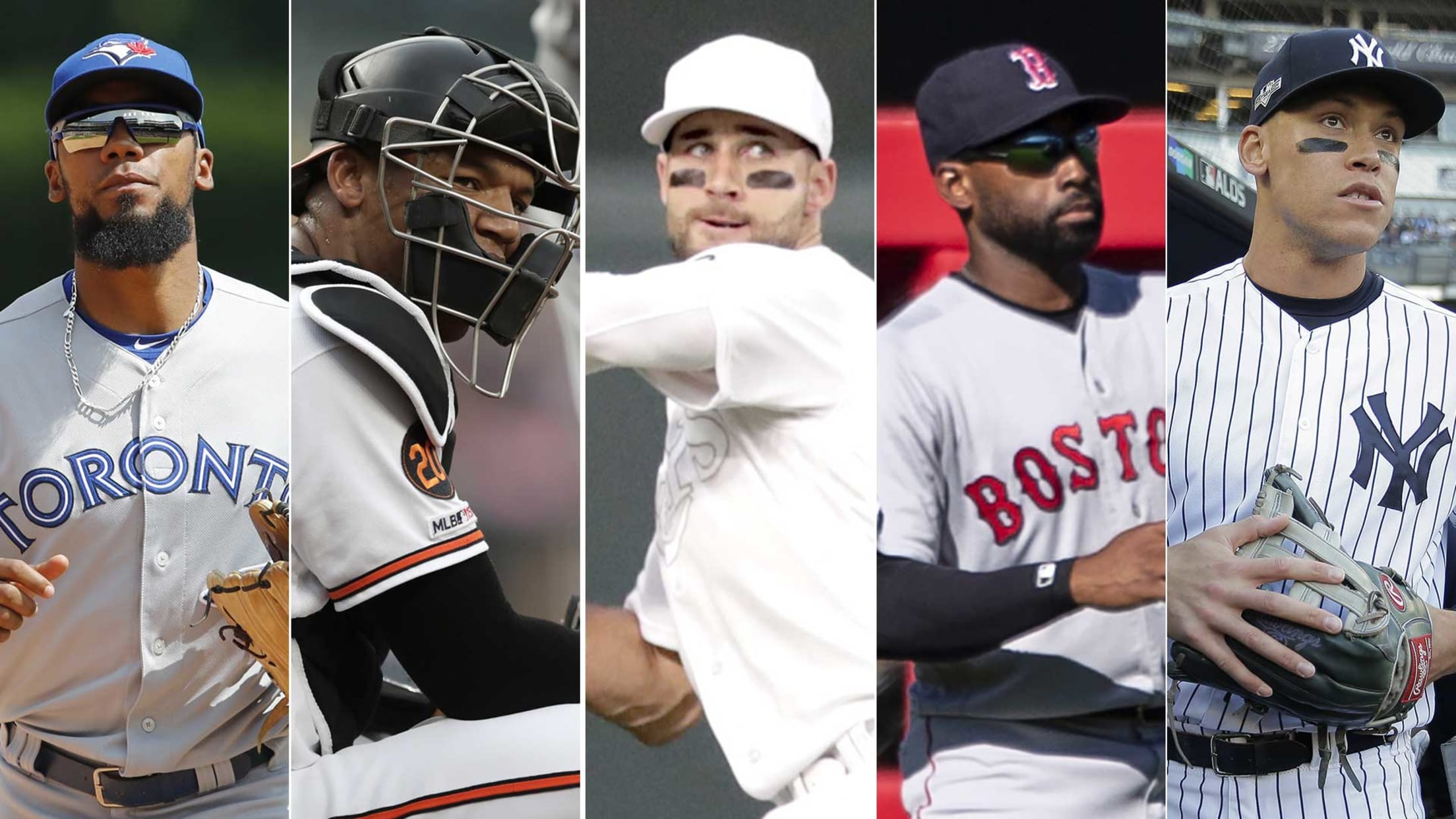 Everybody rises at Yankee Stadium whenever Yankees right fielder Aaron Judge hits one of his mammoth home runs into seats. But Judge is more than just a power hitter. Don't you dare run on his arm. Go ahead, try to take that extra base against "The Judge" after you get
Watch 'Mr. Almost' Mussina's near perfection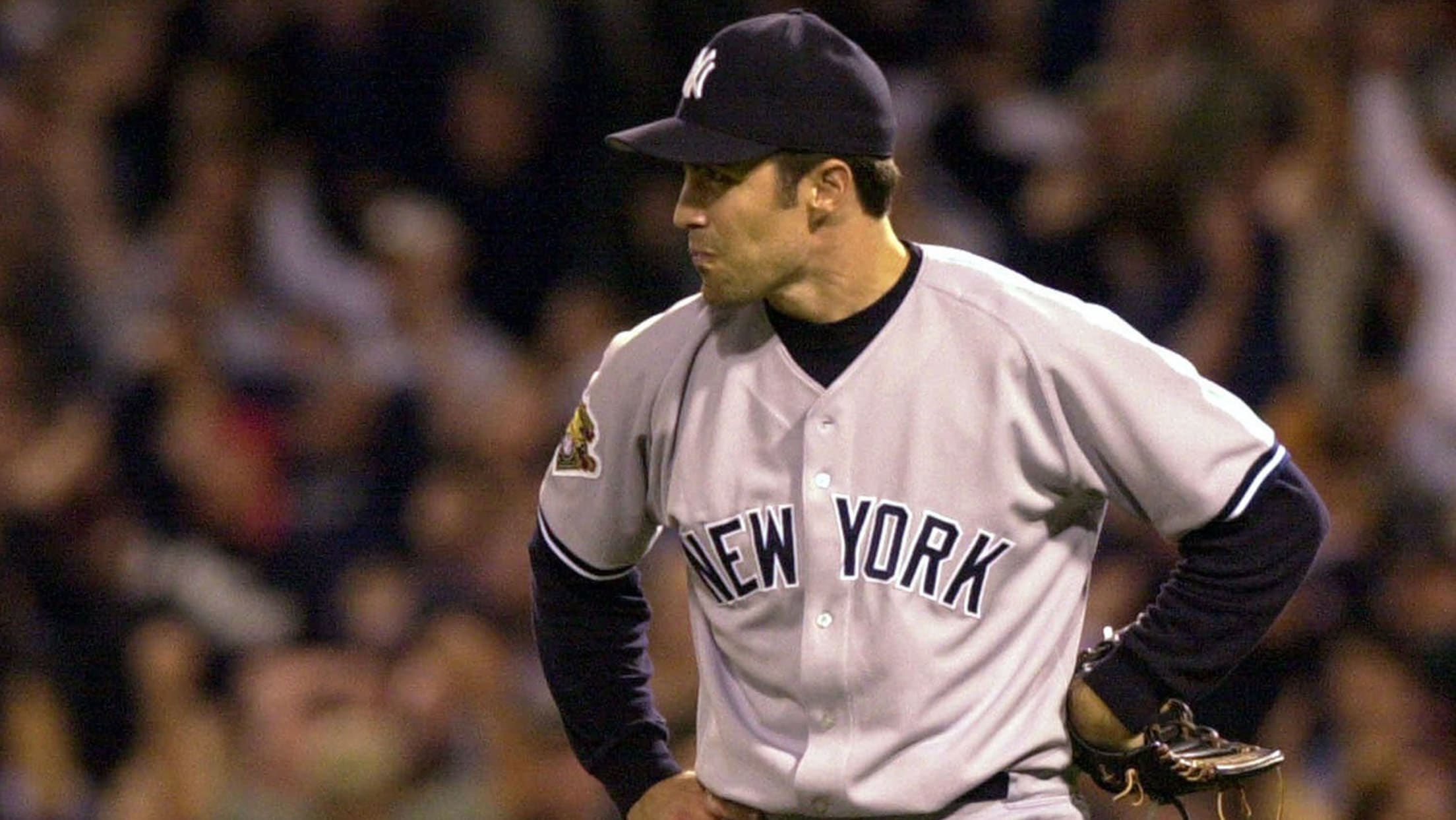 One strike away. Mike Mussina was oh-so-close to completing the fourth perfect game in Yankees history, a sequence of near-misses that would eventually prompt some to refer to the future Hall of Famer as "Mr. Almost" -- he'd also been a runner-up for an American League Cy Young Award in
Jeter didn't stick when he first arrived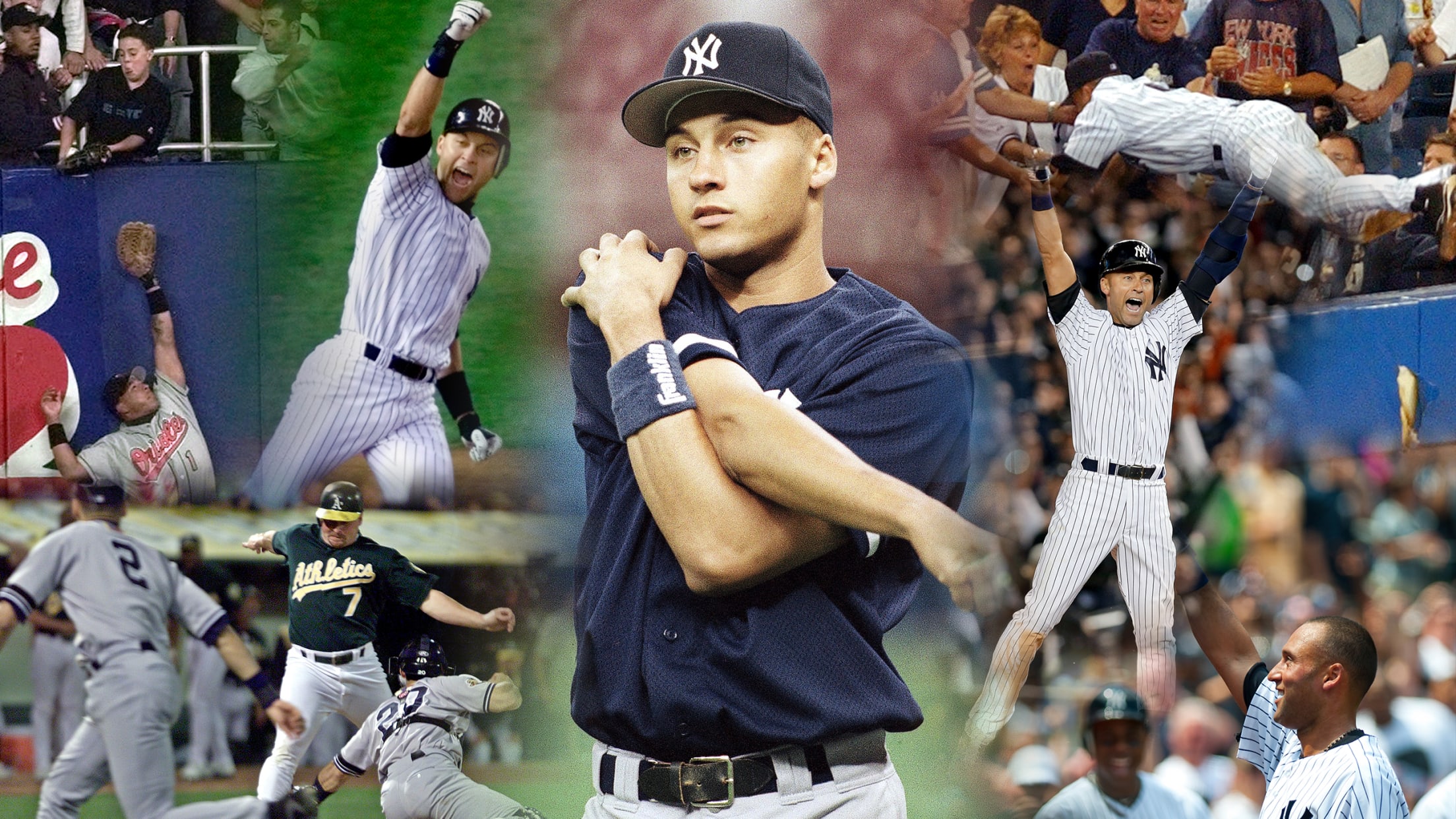 Bill Evers remembers the conversation like it was yesterday. After all, it's not every day you get to tell a future Hall of Famer he's getting the call to the Majors. A quarter century ago, Evers was the manager of the Columbus Clippers, who at the time were the Yankees'
Yanks' Top 5 right-handed starters: Hoch's take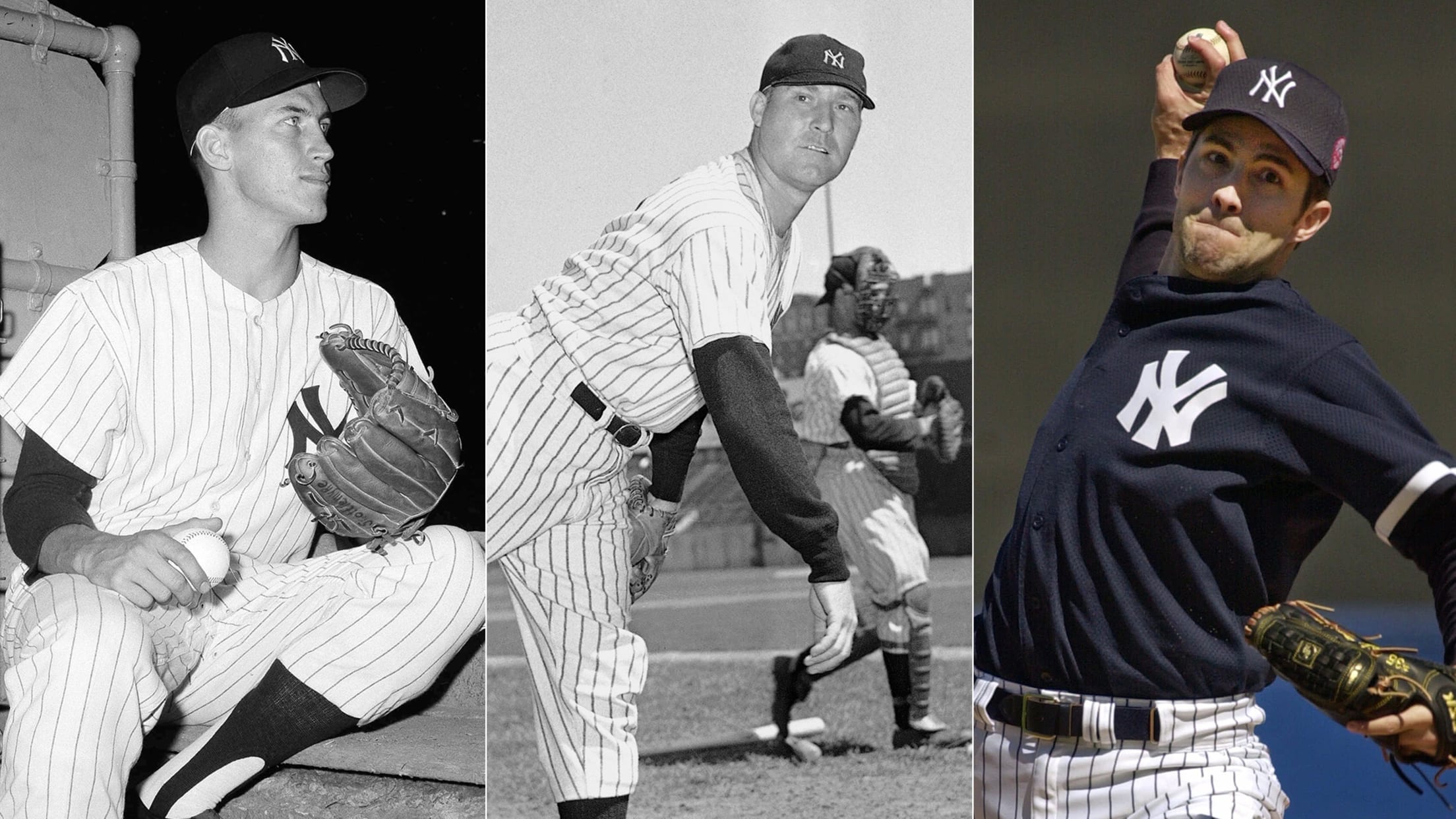 No one loves a good debate quite like baseball fans, and with that in mind, we asked each of our beat reporters to rank the top five players by position in the history of their franchise, based on their career while playing for that club. These rankings are for fun
Most hyped RHP prospects of the past 20 years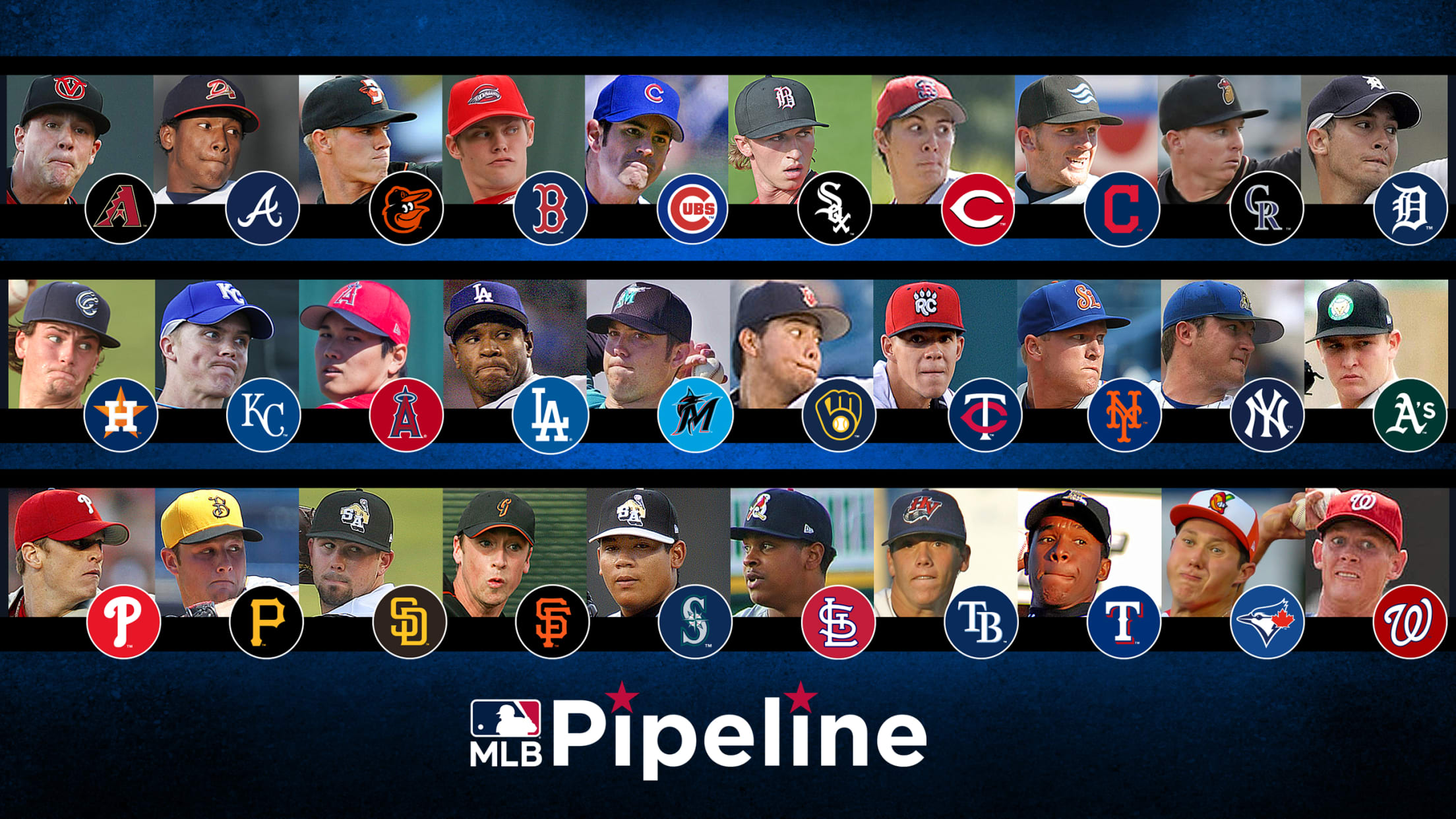 Pitching prospects are an inherently volatile group, one with more cautionary tales than success stories, but the type of impact that a highly touted young hurler can have on an organization's long-term outlook cannot be overstated. The below list of the most-hyped right-handed pitching prospects of the past 20 years
Paxton playing catch, 'feeling really good'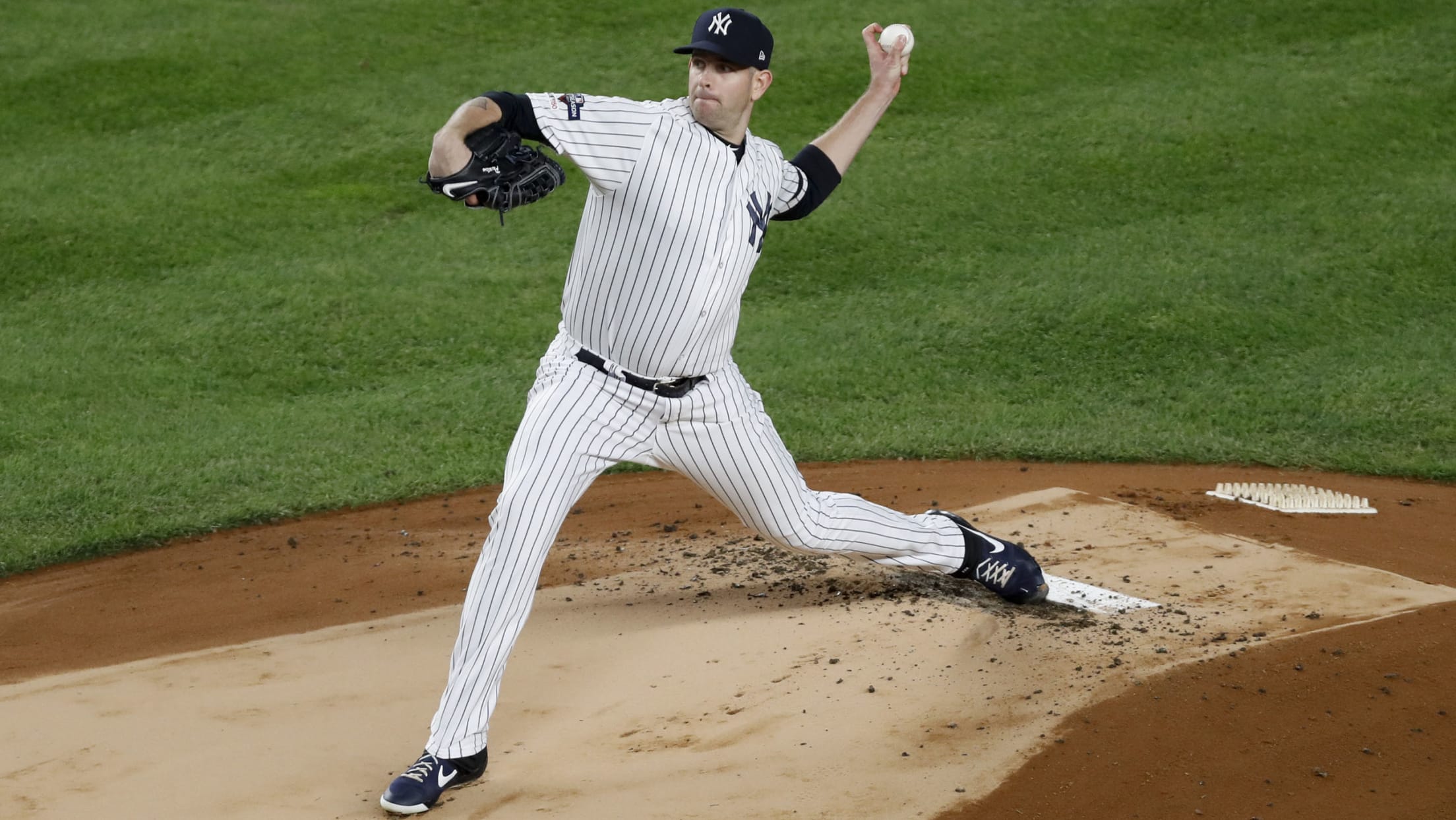 TAMPA, Fla. -- James Paxton has thrown about a dozen bullpen sessions in his return from back surgery performed in February, and the left-hander believes that he will be ready to take the ball in the Yankees' rotation whenever the Major League season resumes. "I can't wait," Paxton told the
10 scouting reports that saw greatness coming
These assessments of All-Stars were scary accurate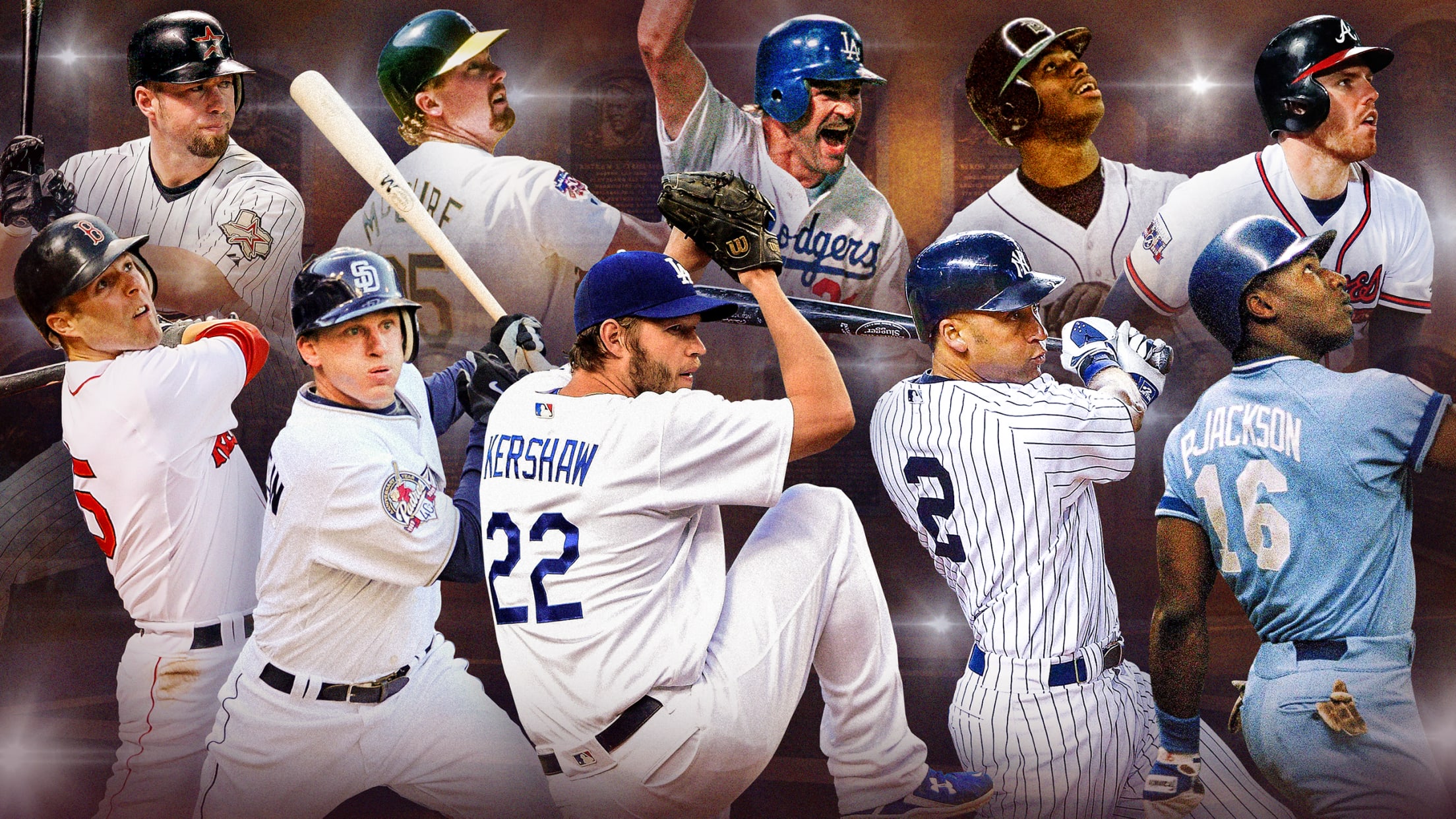 General managers and their staffs are poring over hundreds of reports submitted by their clubs' scouts with this year's Draft on the horizon, hoping in vain that they settle on the right choice -- and don't overlook the future superstars. The pressure is always on the scouts, too; one goes
For 1 season, these 30 guys played like HOFers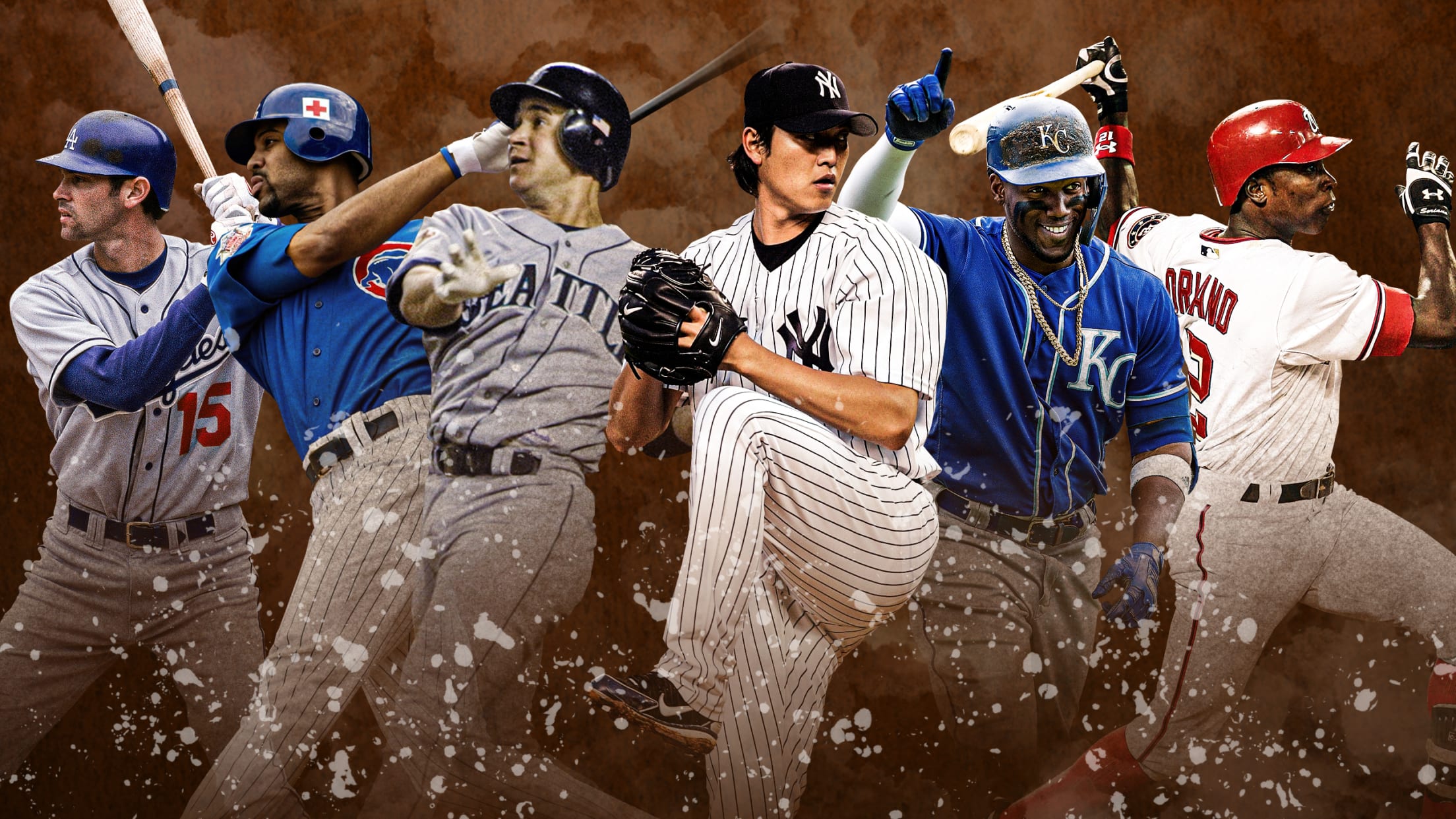 It's easy to break down truly great seasons from the superstars. If anything, the hardest part is deciding which Mike Trout season is the best, or which Barry Bonds, or which Albert Pujols. The real fun is the random superstar season that comes out of nowhere, a player who isn't
On the mend, Judge raring to start hitting again
Fellow slugger Stanton (calf) also making good progress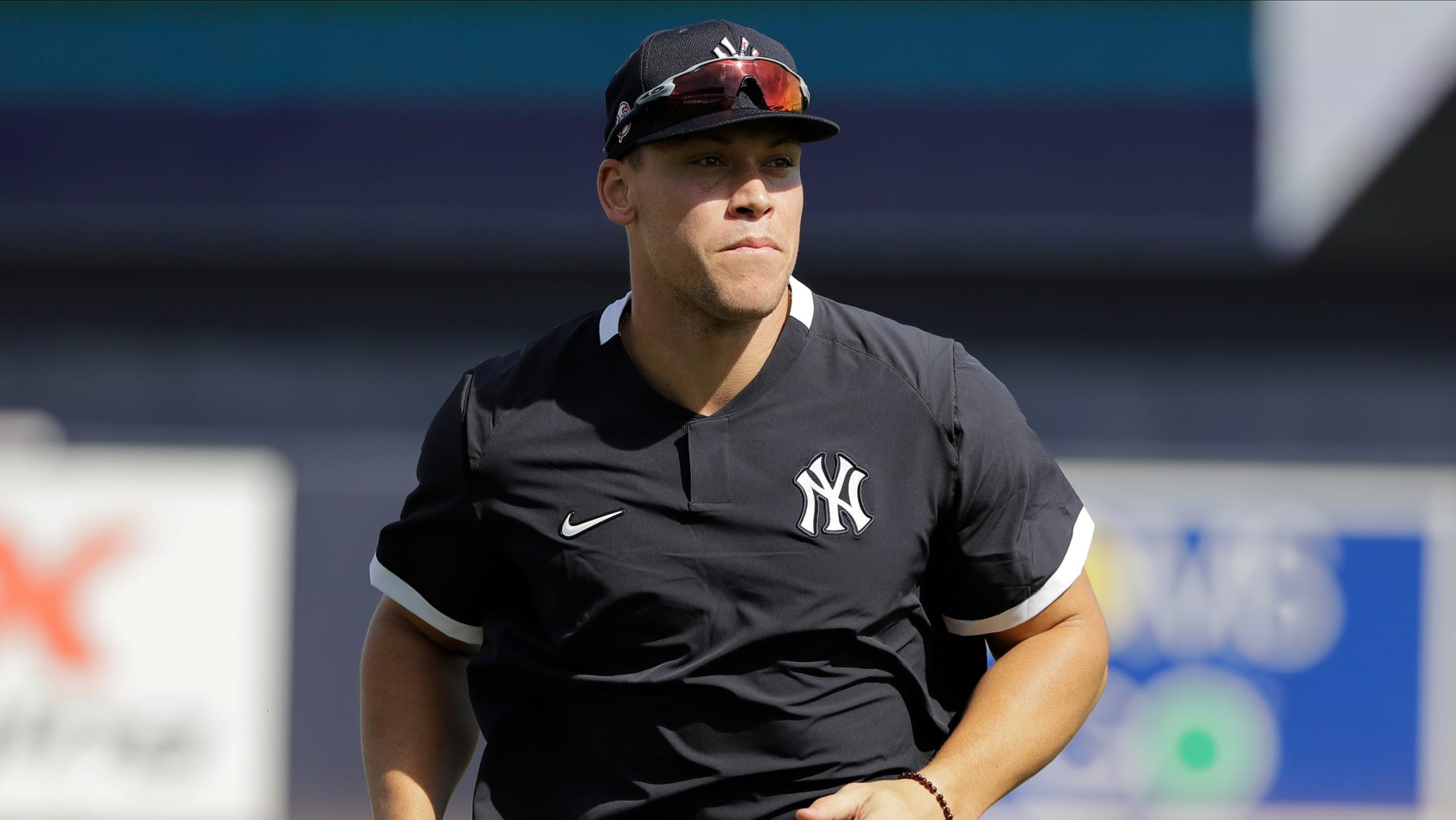 TAMPA, Fla. -- Searching for silver linings in baseball's pause due to the coronavirus pandemic, the Yankees have spoken frequently about the additional time that Aaron Judge has for his fractured right rib to heal. That doesn't mean it has been easy to keep the slugger out of the batting
These are the best gloves in the AL East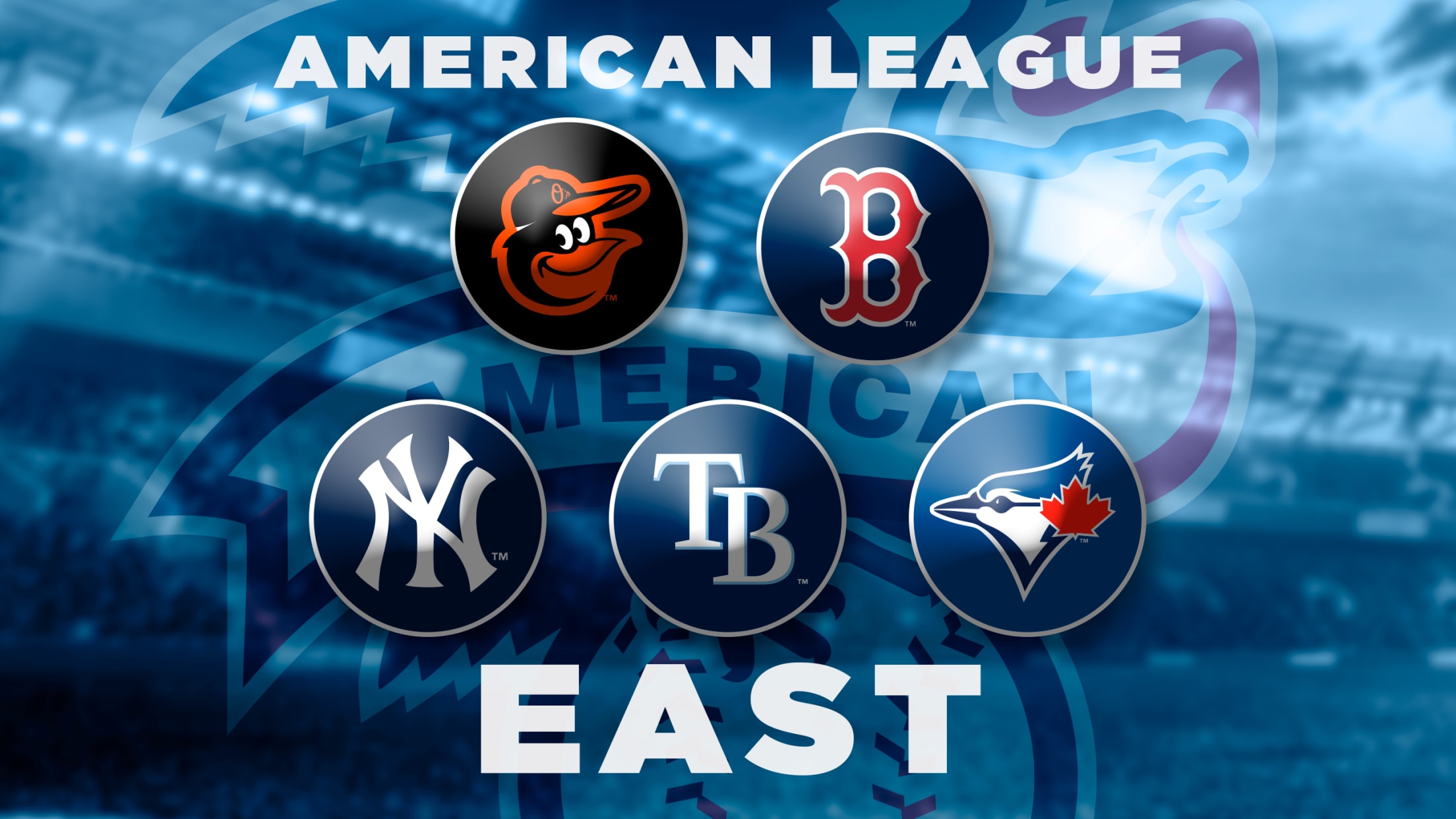 Rays center fielder Kevin Kiermaier might not be the most consistent hitter, but when you talk about his glove -- oh my goodness -- it's second to none. He already has won three American League Gold Glove Awards during his six full seasons in the big leagues. The most recent
Each MLB team's best Draft of all time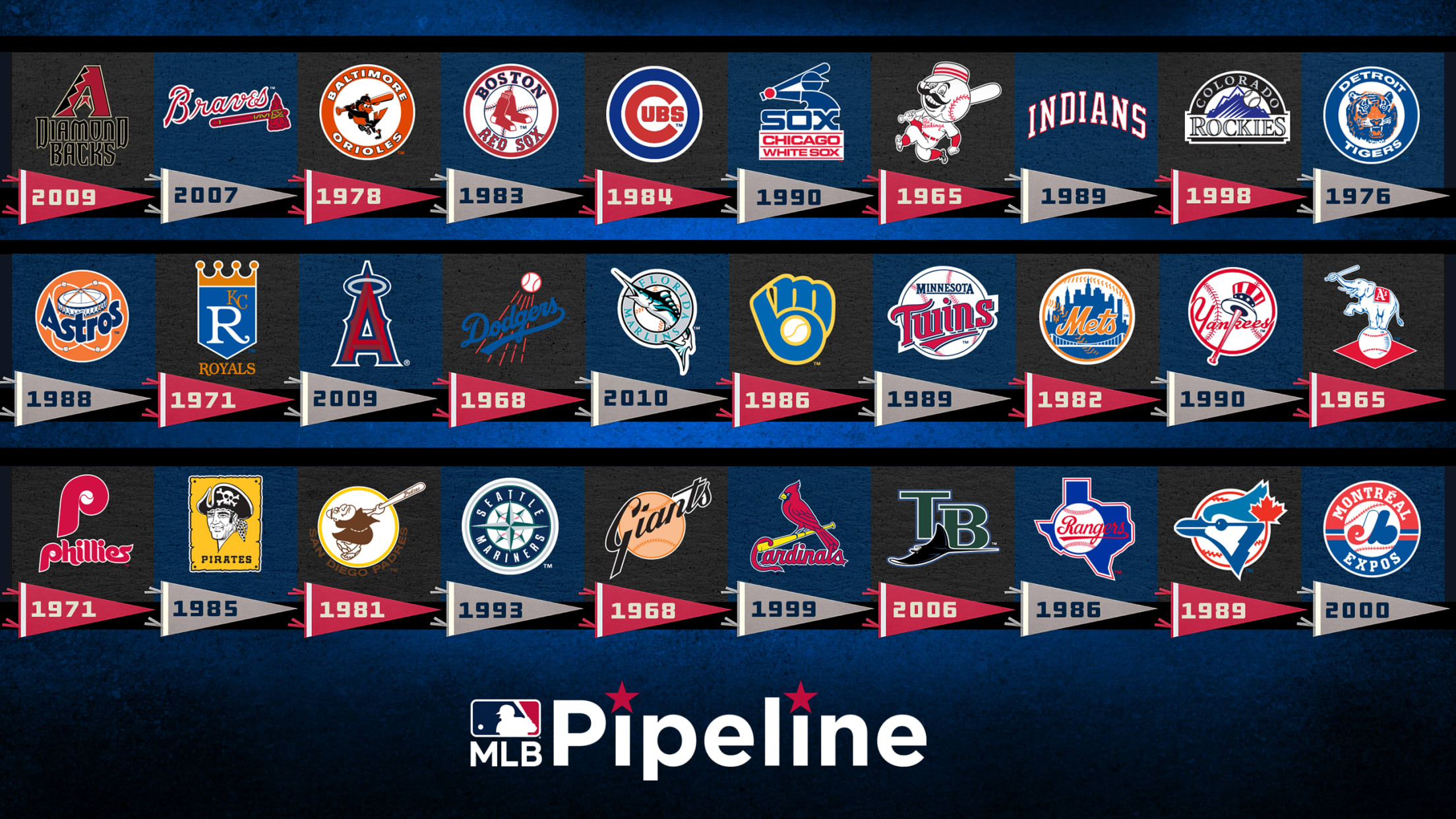 The Dodgers had mixed success in the first three years of the Draft, sandwiching lackluster efforts in 1965 and 1967 around finding three All-Stars (Charlie Hough, Bill Russell, Billy Grabarkewitz) and a Rookie of the Year (Ted Sizemore) in 1966. Los Angeles slid from a World Series championship to an
The best games by 1 batter for every club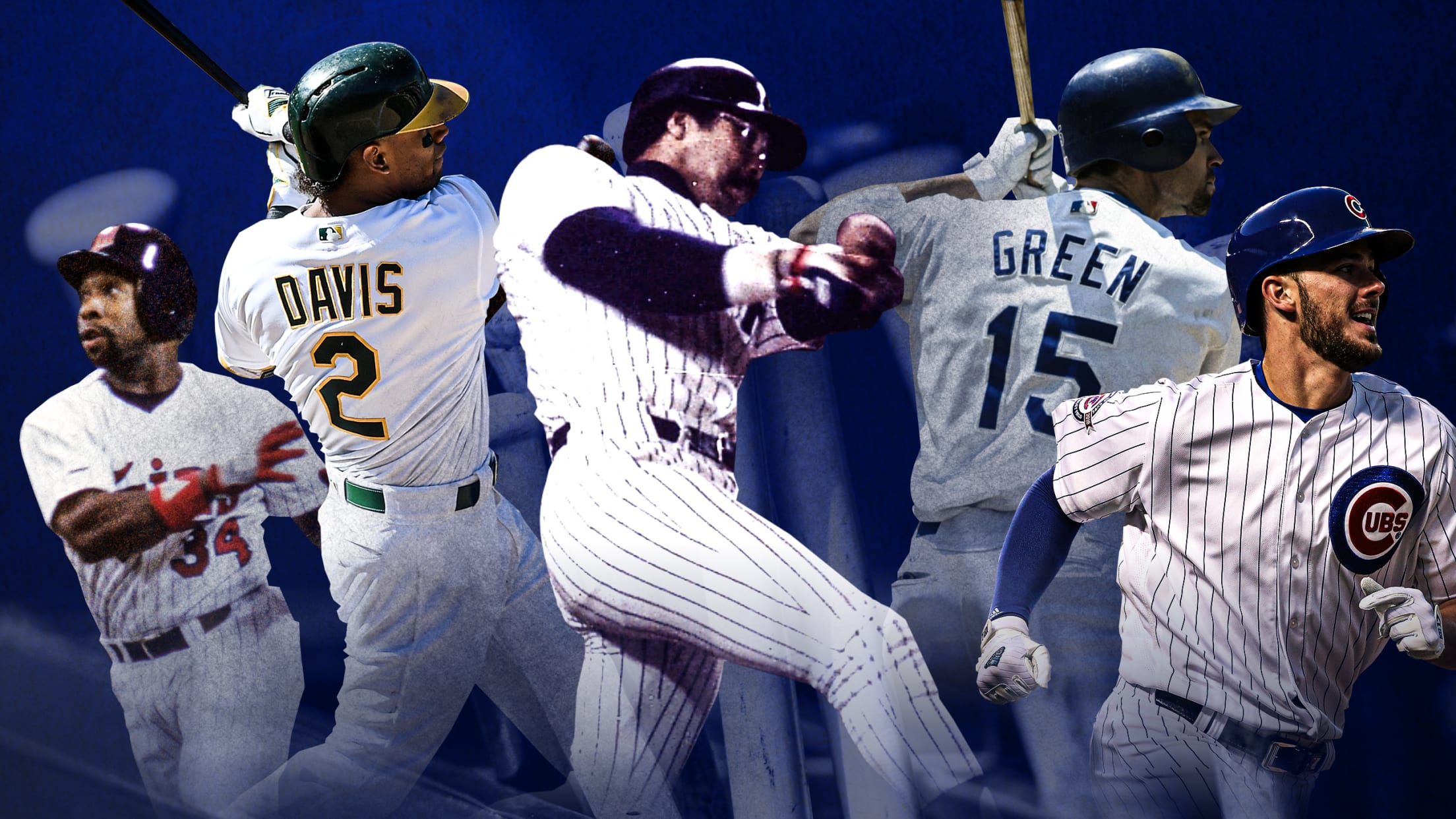 Do you know your favorite team's best individual single-game hitting performance? From Hall of Famers to players who otherwise had obscure careers, there's a diverse list in that category. With the help of all 30 MLB.com beat writers, here's the best game any one batter has had for each club.
Yankees' Top 5 designated hitters: Hoch's take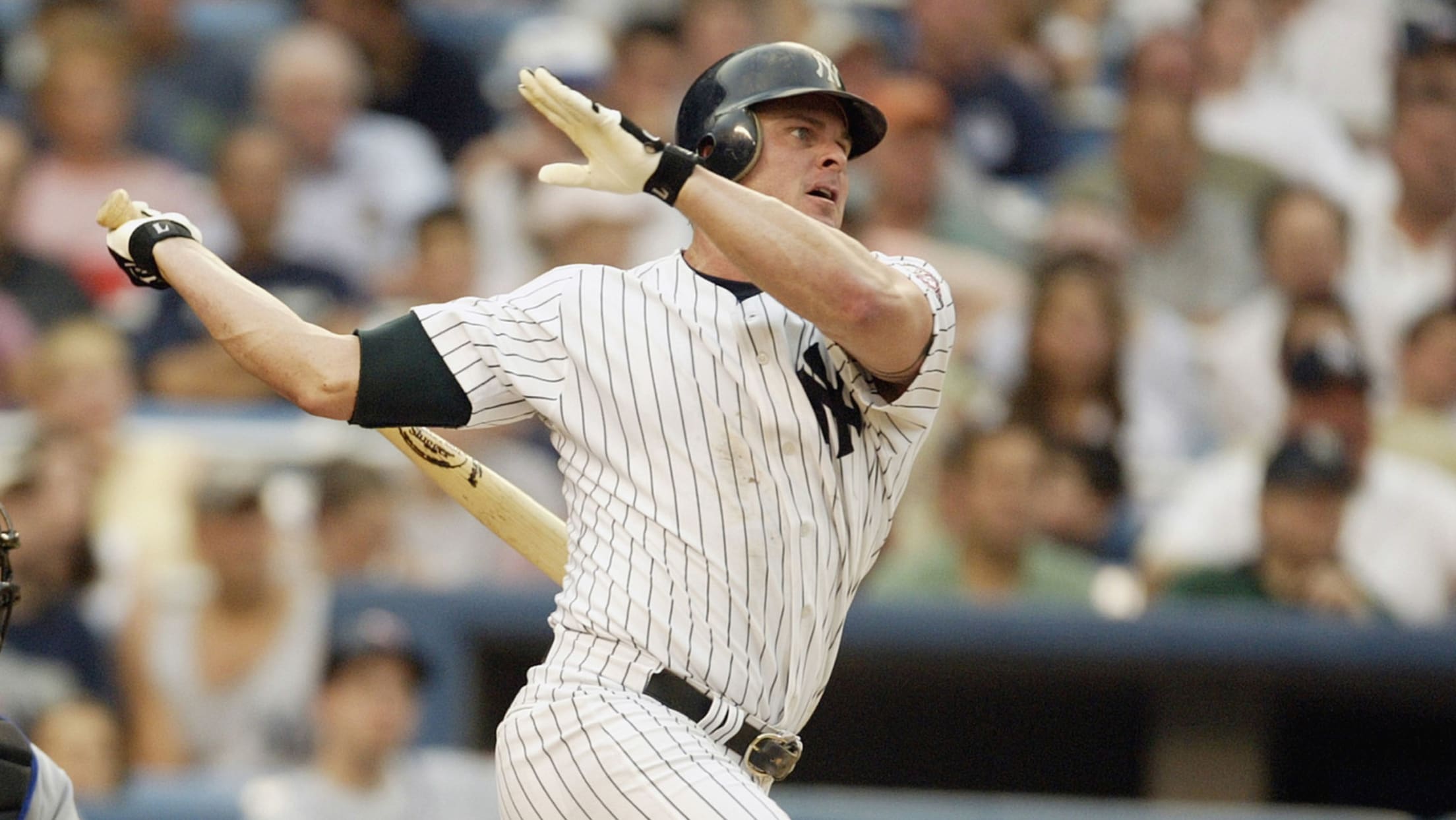 No one loves a good debate quite like baseball fans, and with that in mind, we asked each of our beat reporters to rank the Top 5 players by position in the history of their franchise, based on their career while playing for that club. These rankings are for fun