Error leads to costly big frame in Yanks' loss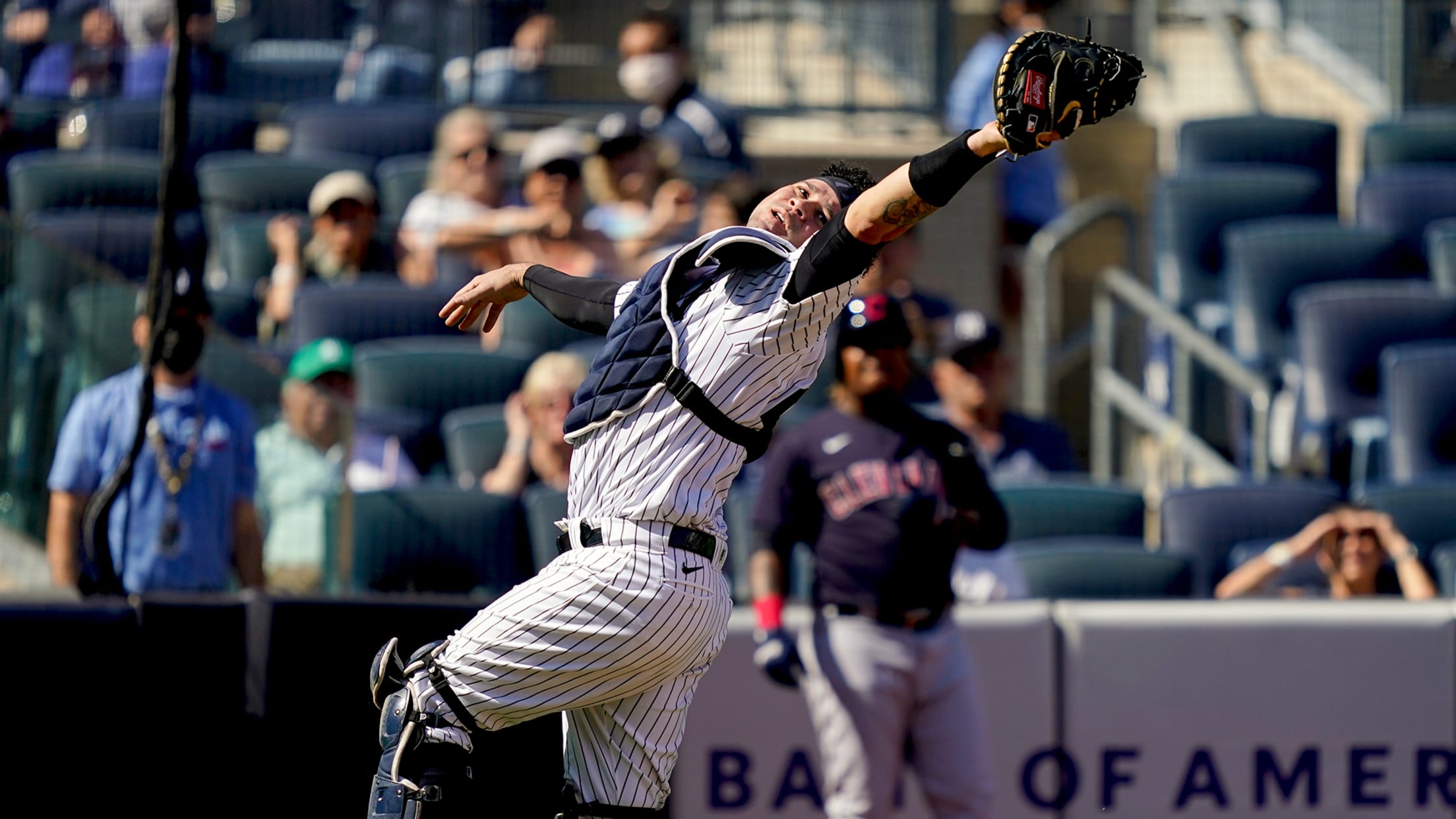 NEW YORK -- The popup soared behind home plate as Gary Sánchez ripped off his mask, squinting against the sunlight in search of the rotating sphere. It spun, spun and spun some more, sending the Yankees' catcher stumbling as the ball plopped harmlessly in foul territory. The batter, Oscar Mercado,
Gallo (neck tightness) considered day to day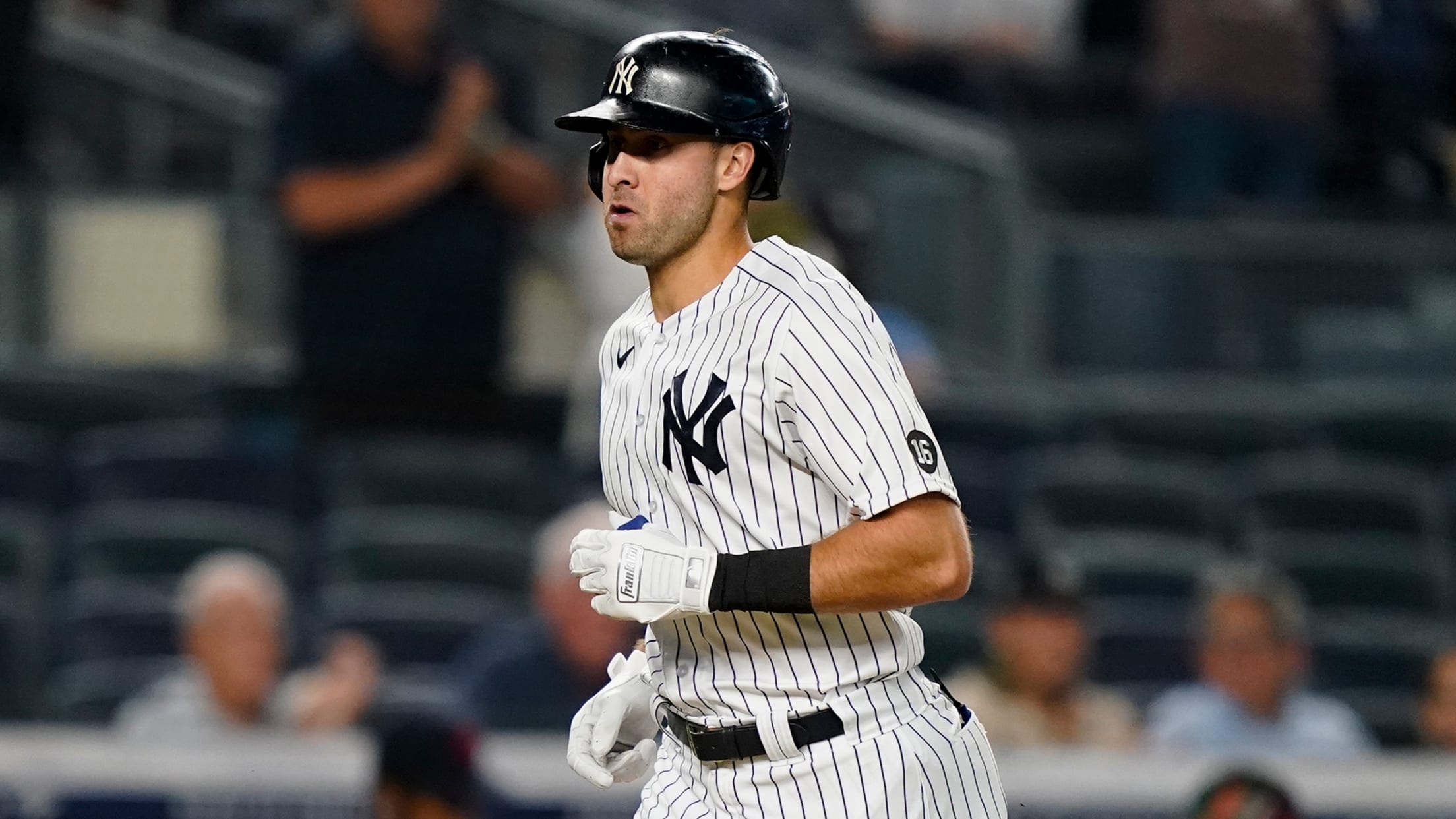 NEW YORK -- Yankees outfielder Joey Gallo was removed from Saturday's 11-3 loss to the Indians with neck tightness, the team announced. Gallo batted in the second inning, popping out to third baseman José Ramírez, then played one more inning in left field before exiting. Tyler Wade replaced Gallo in
Injuries & Moves: Taillon update; Gil optioned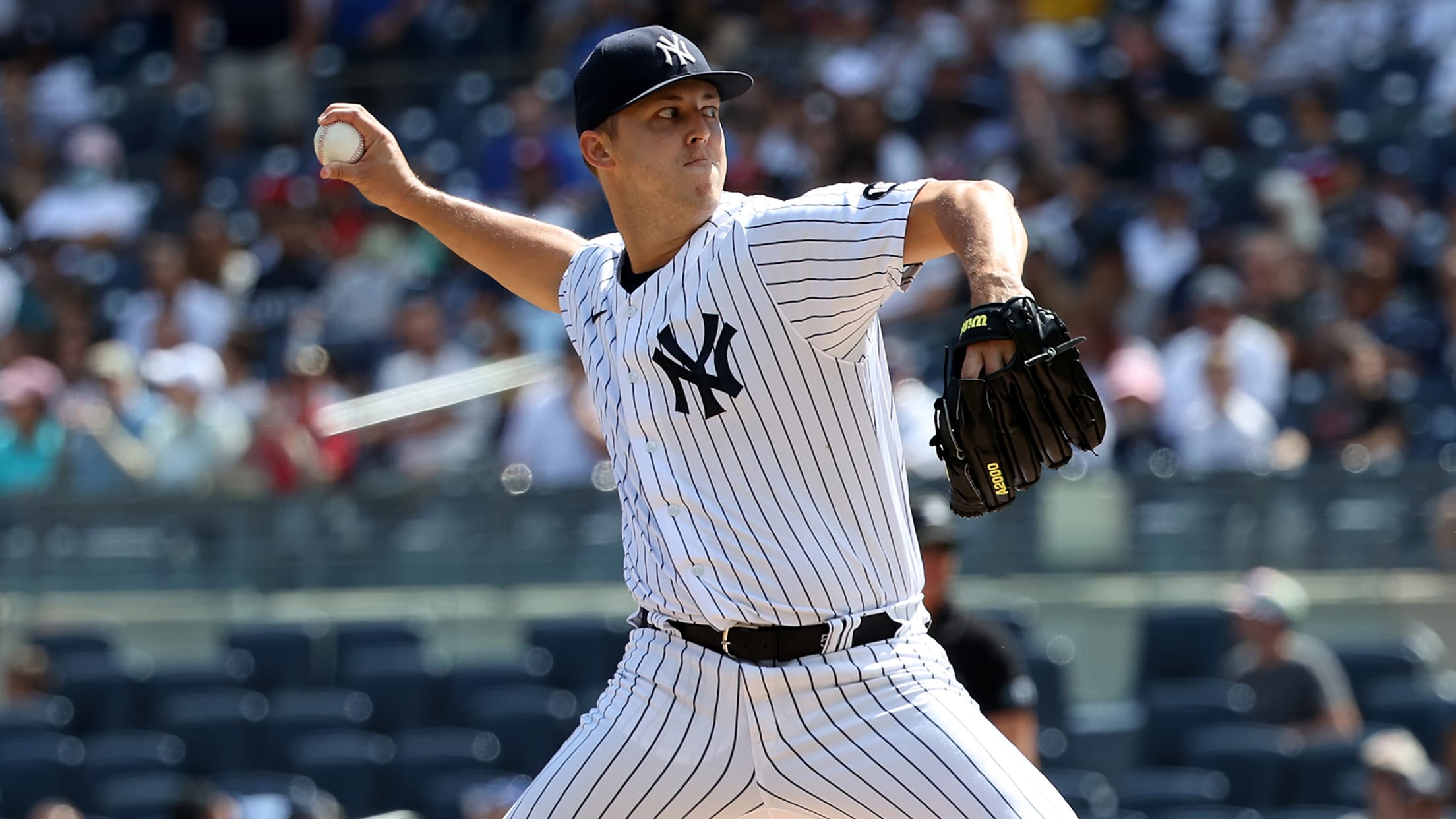 Keep track of the Yankees' recent transactions and injury updates throughout the season.
Stat of the Day: G ties Santo for all-time HRs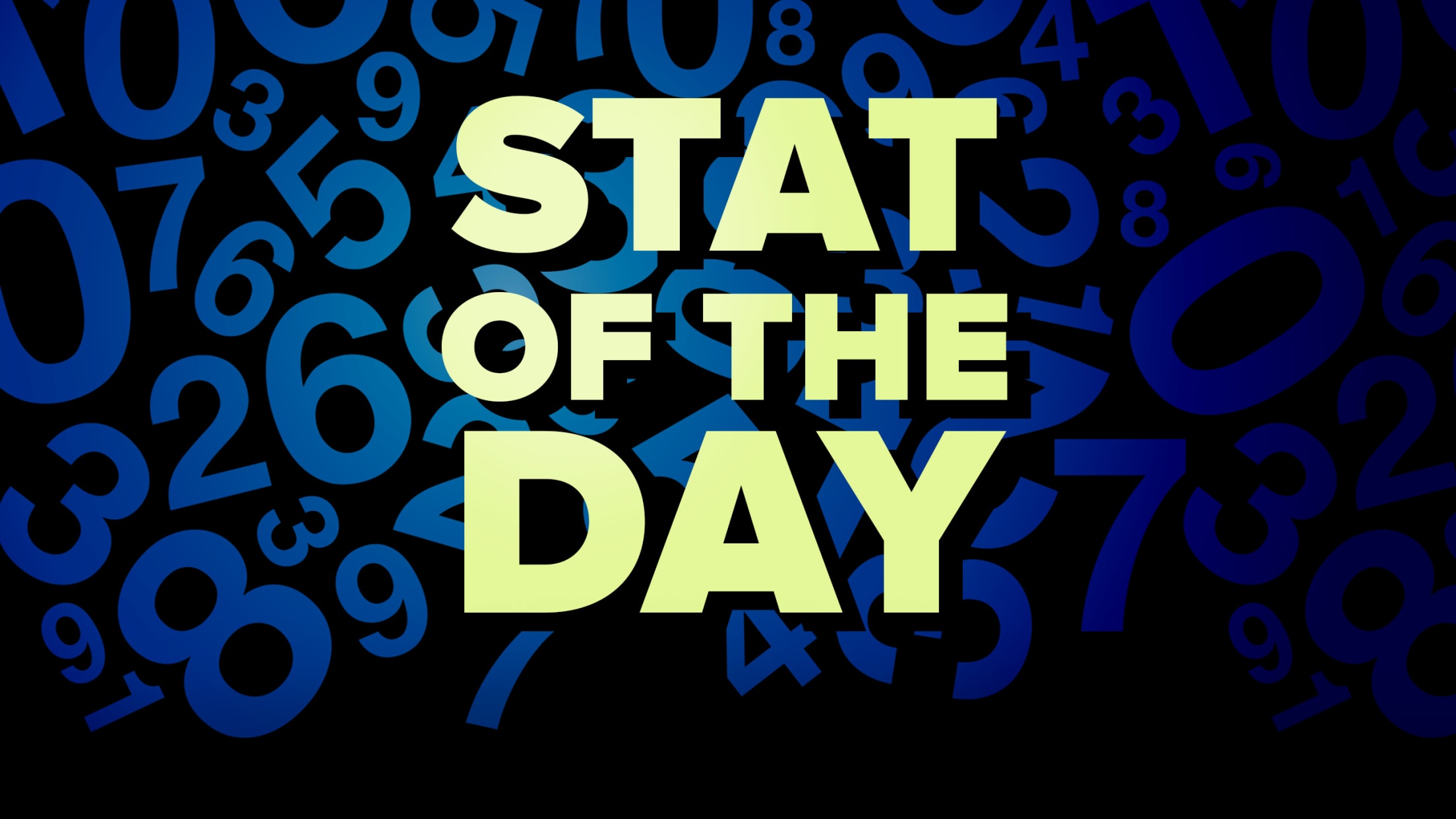 MLB.com is keeping track of a Stat of the Day for the Yankees this season, highlighting a unique, interesting or fun nugget from each game.
Gallo's diligent work pays off in hot stretch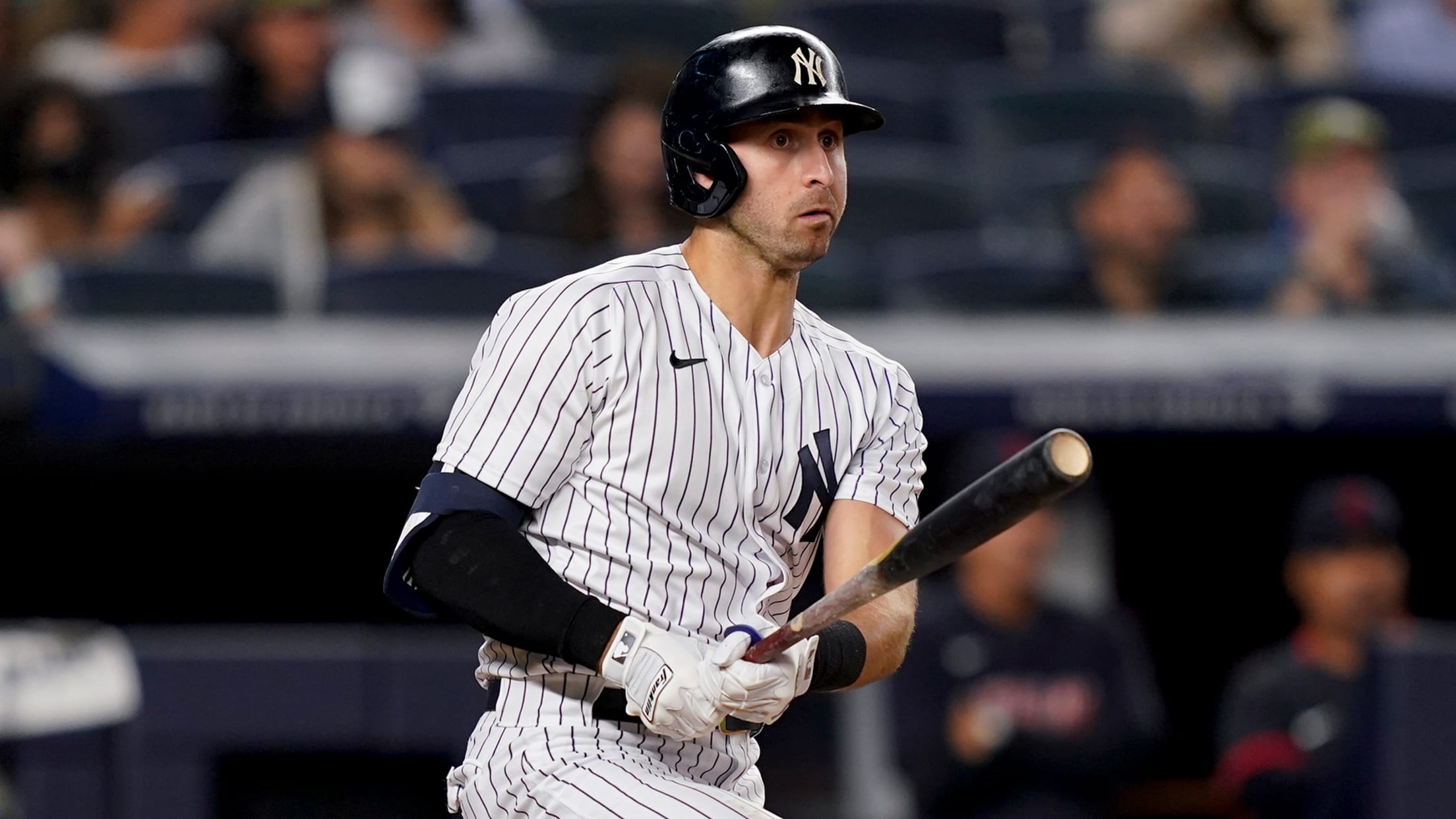 NEW YORK -- Joey Gallo readily acknowledges that he is a streaky hitter, one who produces plenty of the three true outcomes -- home runs, walks and strikeouts. When the slugger gets hot, he can carry a team, which is exactly what the Yankees hope is happening. Gallo homered twice
Yanks regain WC spot behind stingy Kluber
Gallo (2), Judge, Stanton, Gardner go yard in series-opening rout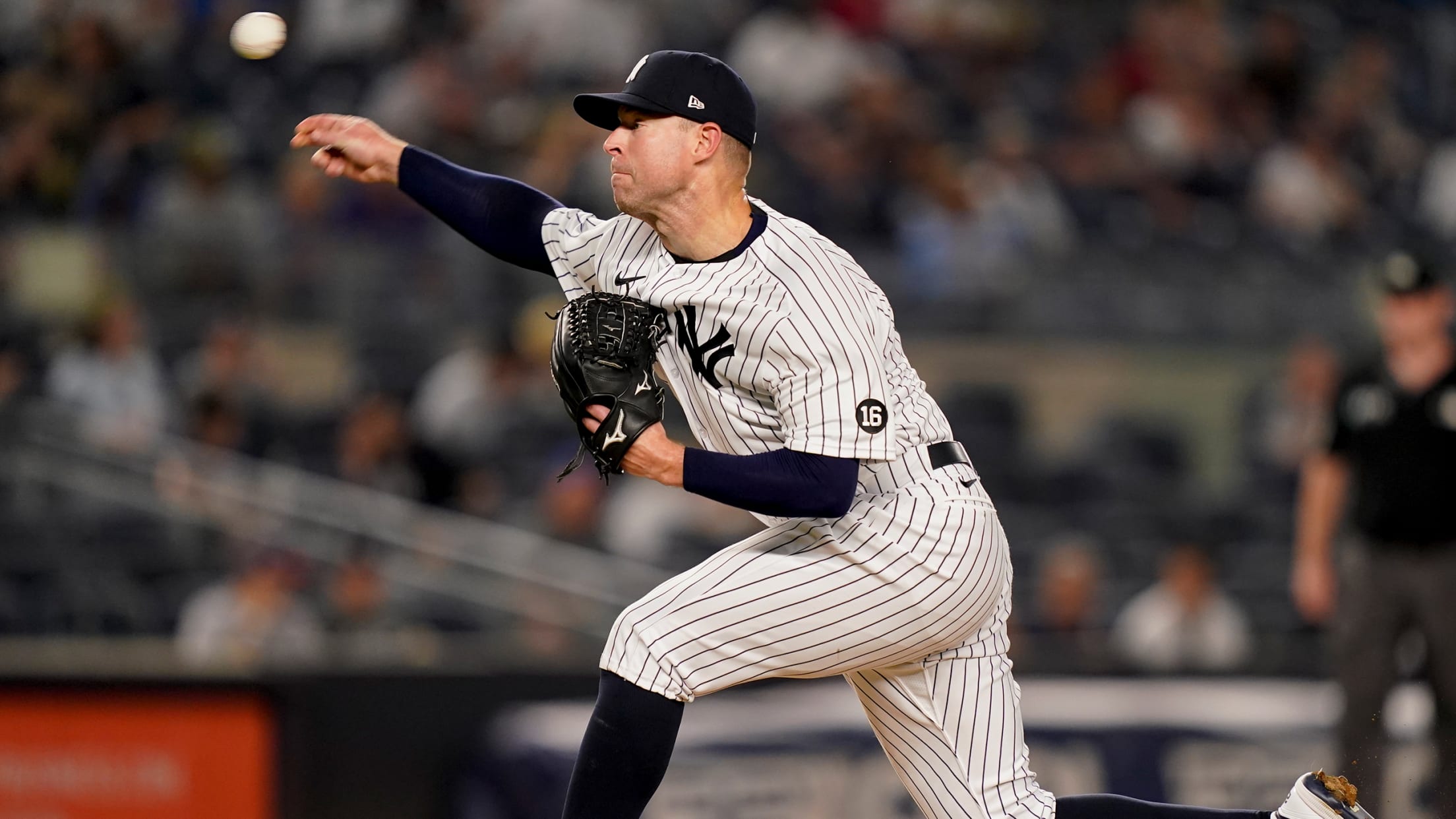 NEW YORK -- Corey Kluber could not permit himself a stroll down memory lane. The two American League Cy Young Awards, the four postseasons and a World Series appearance -- those would have to remain in the past. To indulge in such a moment at this crucial stage of the
Severino: 'I feel ready'; Germán's next step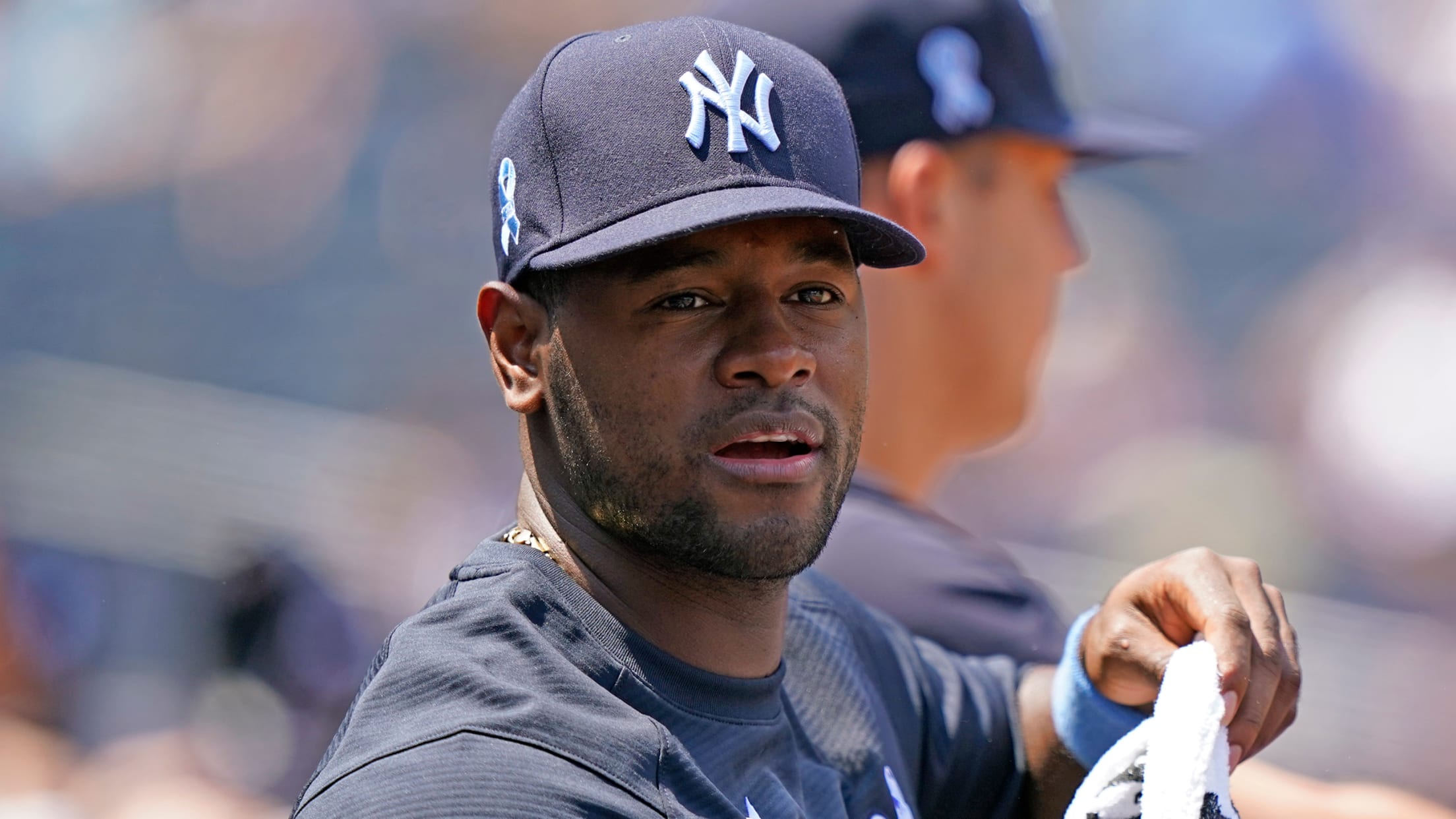 NEW YORK -- Luis Severino can look around the Yankees' clubhouse and recognize that he is one of the club's longest-tenured players; only Brett Gardner remains from the roster that took the field behind the right-hander's Major League debut in 2015. Yet nearly two years removed from his most recent
Jeter's Hall speech caps long-awaited day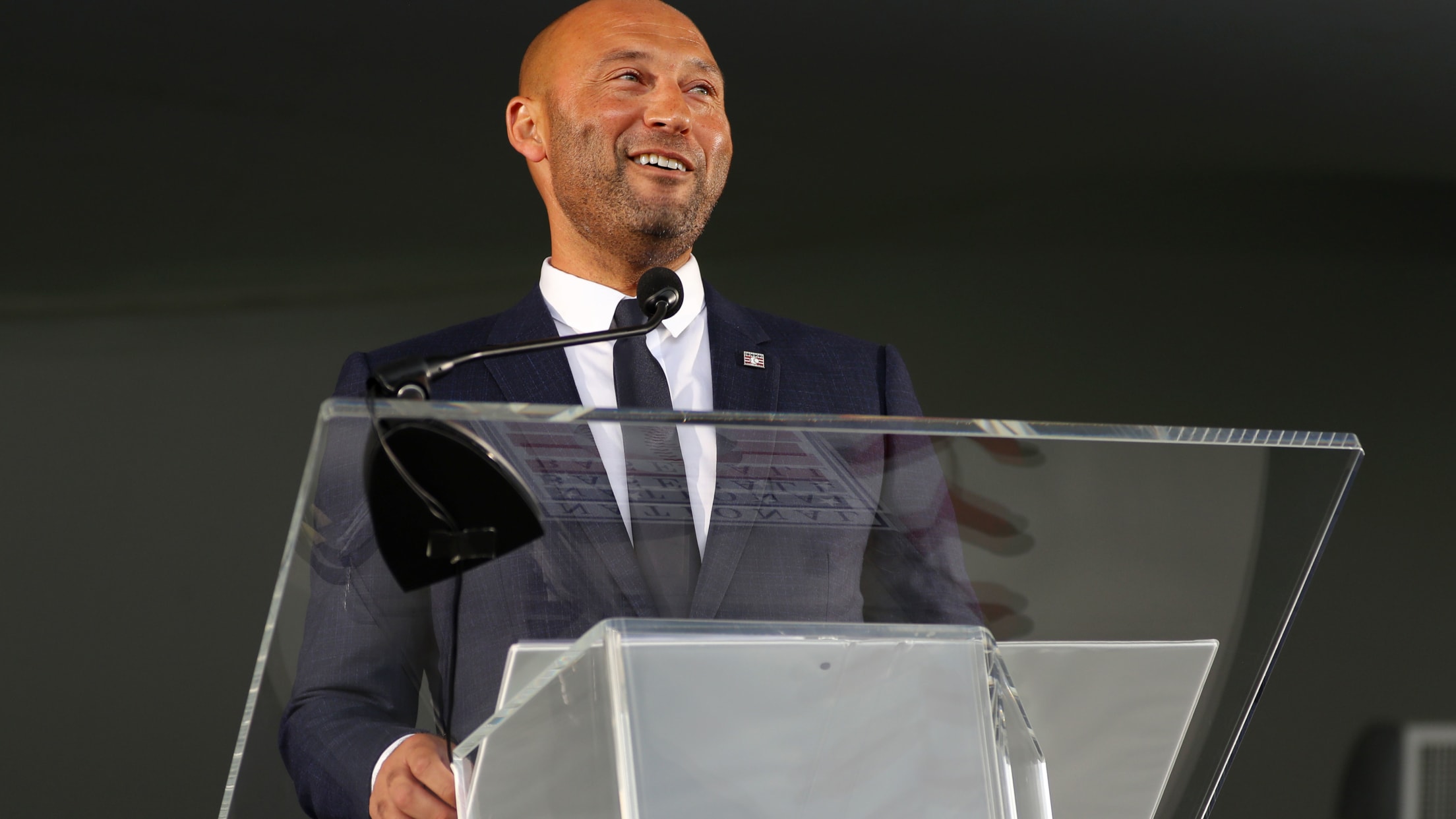 COOPERSTOWN, N.Y. -- During a longer-than-expected wait to formally enter the National Baseball Hall of Fame, Derek Jeter was frequently asked how his speech was coming. An illustrious 20-year career seemed impossible to encapsulate within 15 minutes of prepared remarks. There was too much to say, too many people to
Classic Yanks card: Retro Judge RC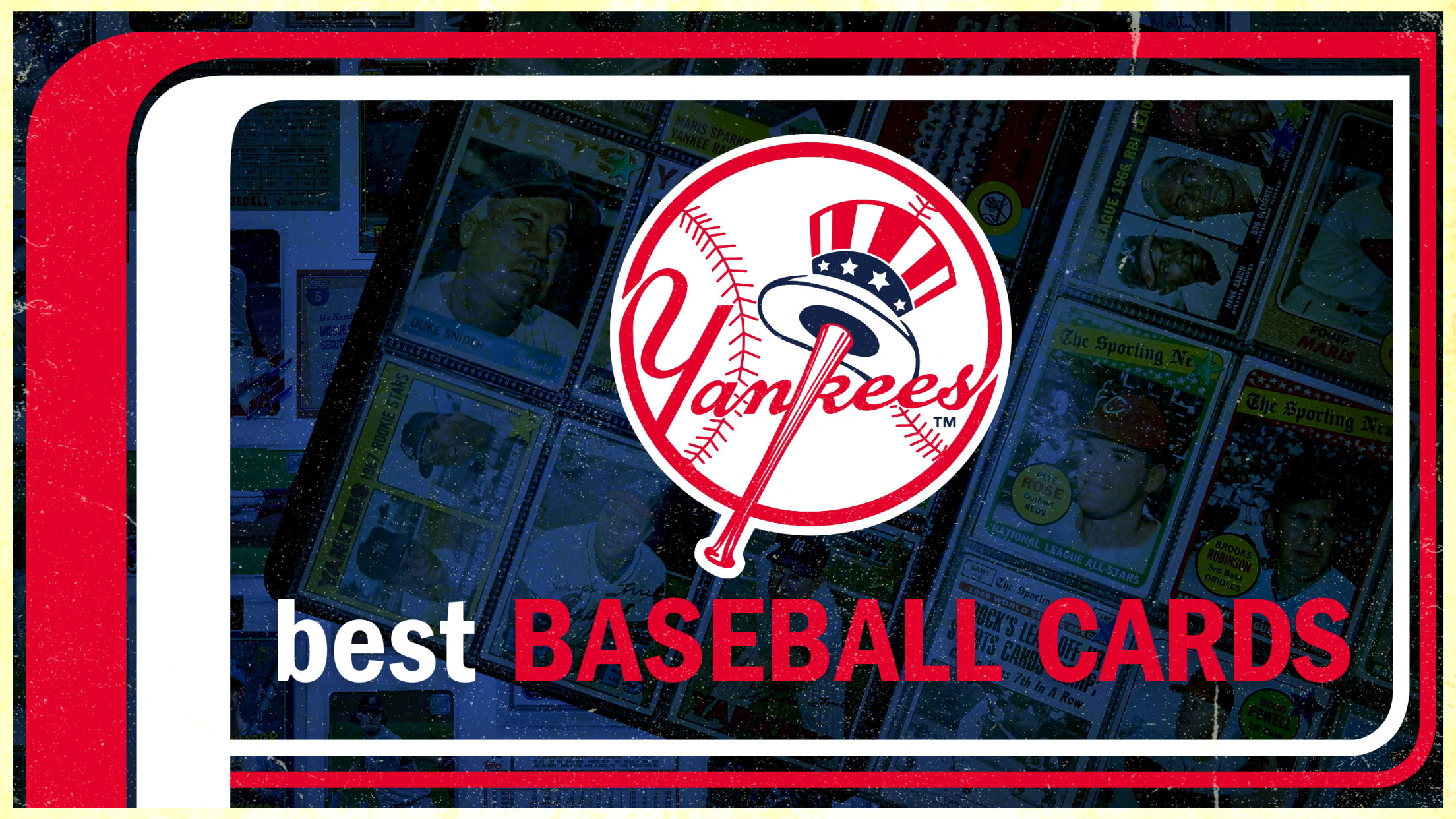 As part of the celebration of the 70th anniversary of Topps baseball cards, we've asked fans (as well as our staff) to submit their all-time favorite baseball cards, and we've broken them down by team. We'll be revealing submissions regularly throughout the season, ranging from the famous to the weird,
Try not to smile at young fan's kind gesture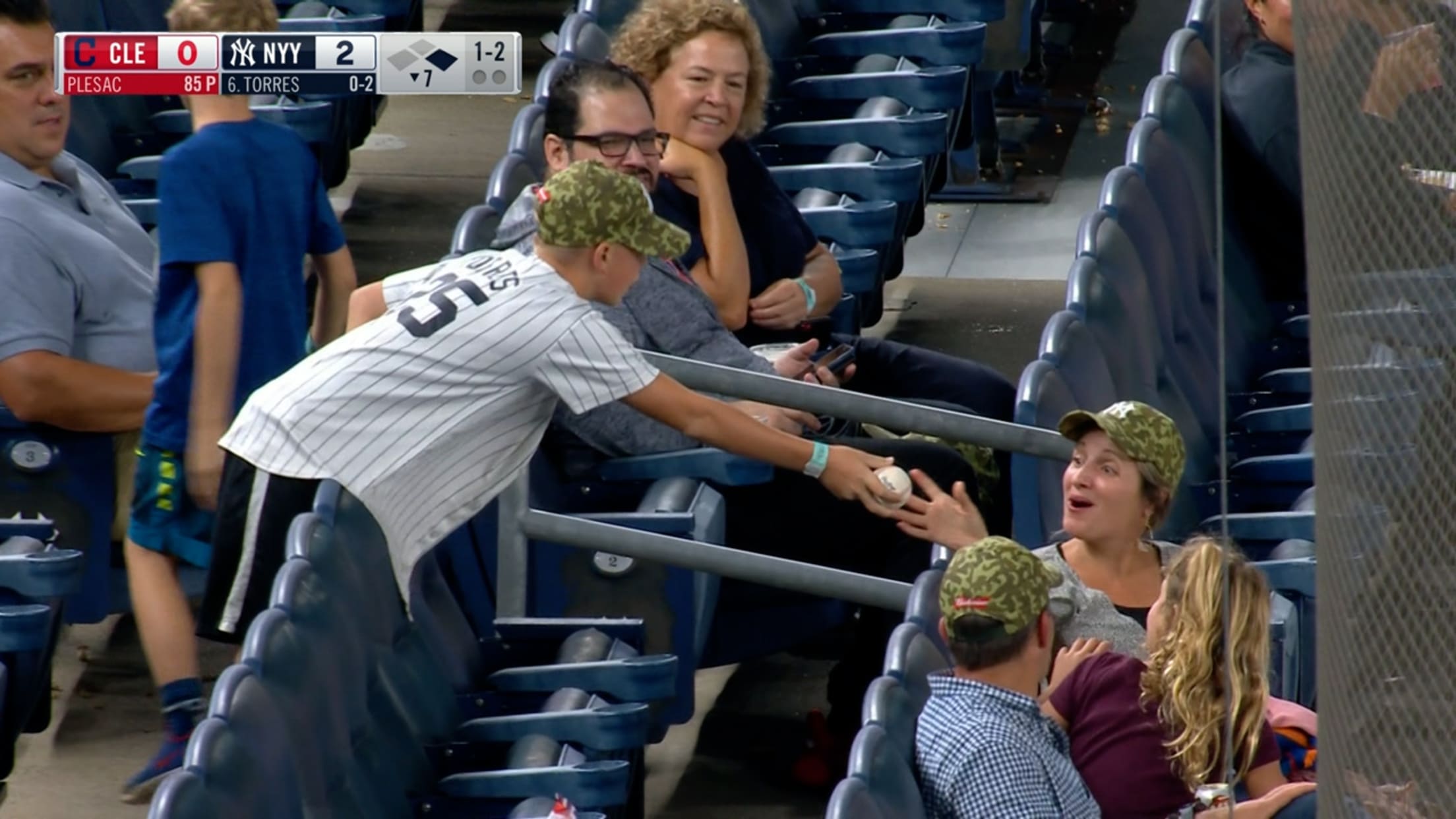 Getting a foul ball at a Major League game is one of the most exciting experiences a young baseball fan can have. We've all seen the great reactions of kids who end up getting that coveted baseball that has been hit or tossed into the stands. On Friday night at
No. 15 prospect fans 8 over 7 scoreless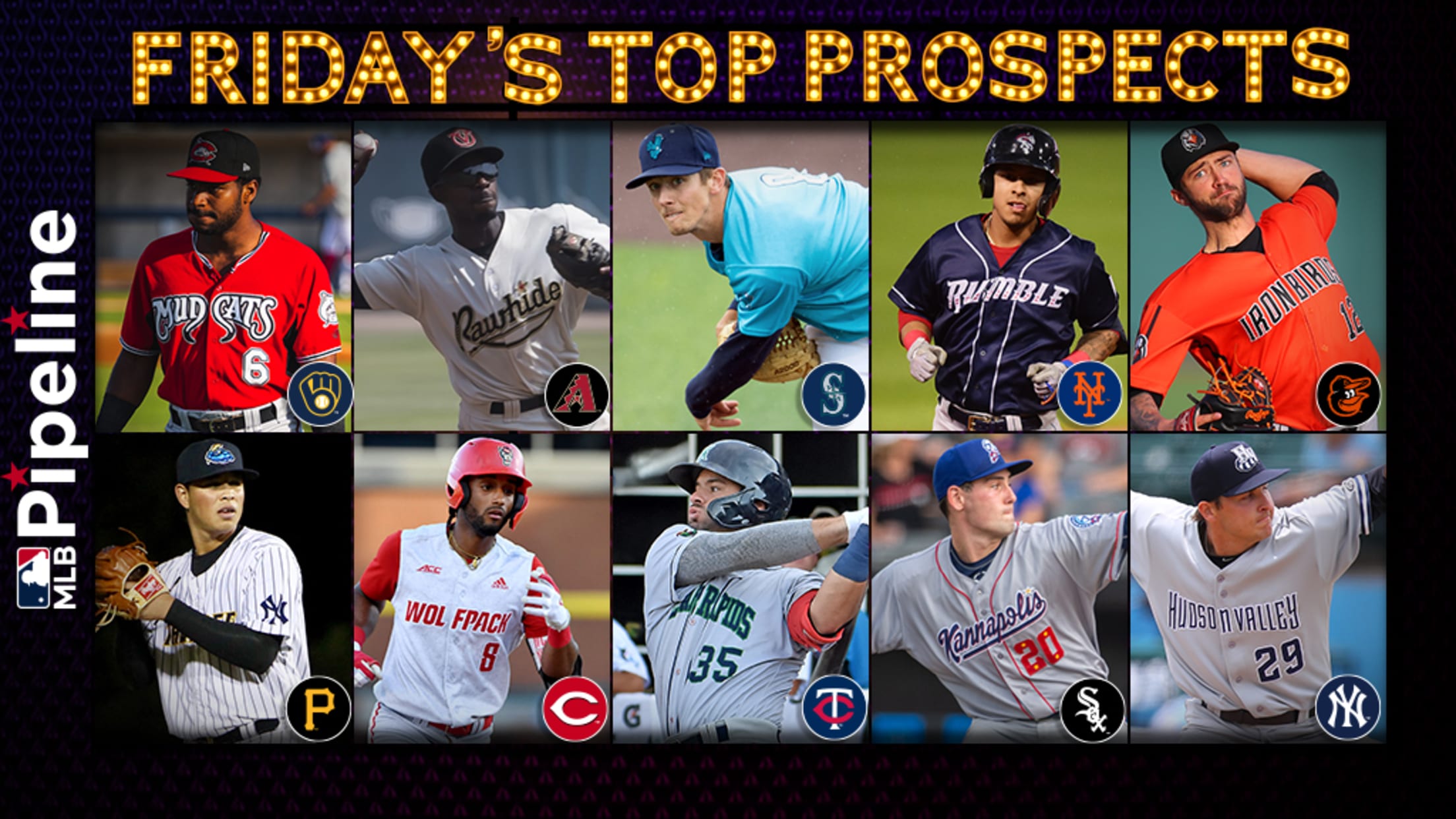 Here's a look at Friday's top Minor League performers from each team's Top 30 Prospects list:
Yankees waste Monty's career-high 12-K start
Lack of run support continues to haunt New York in walk-off loss to O's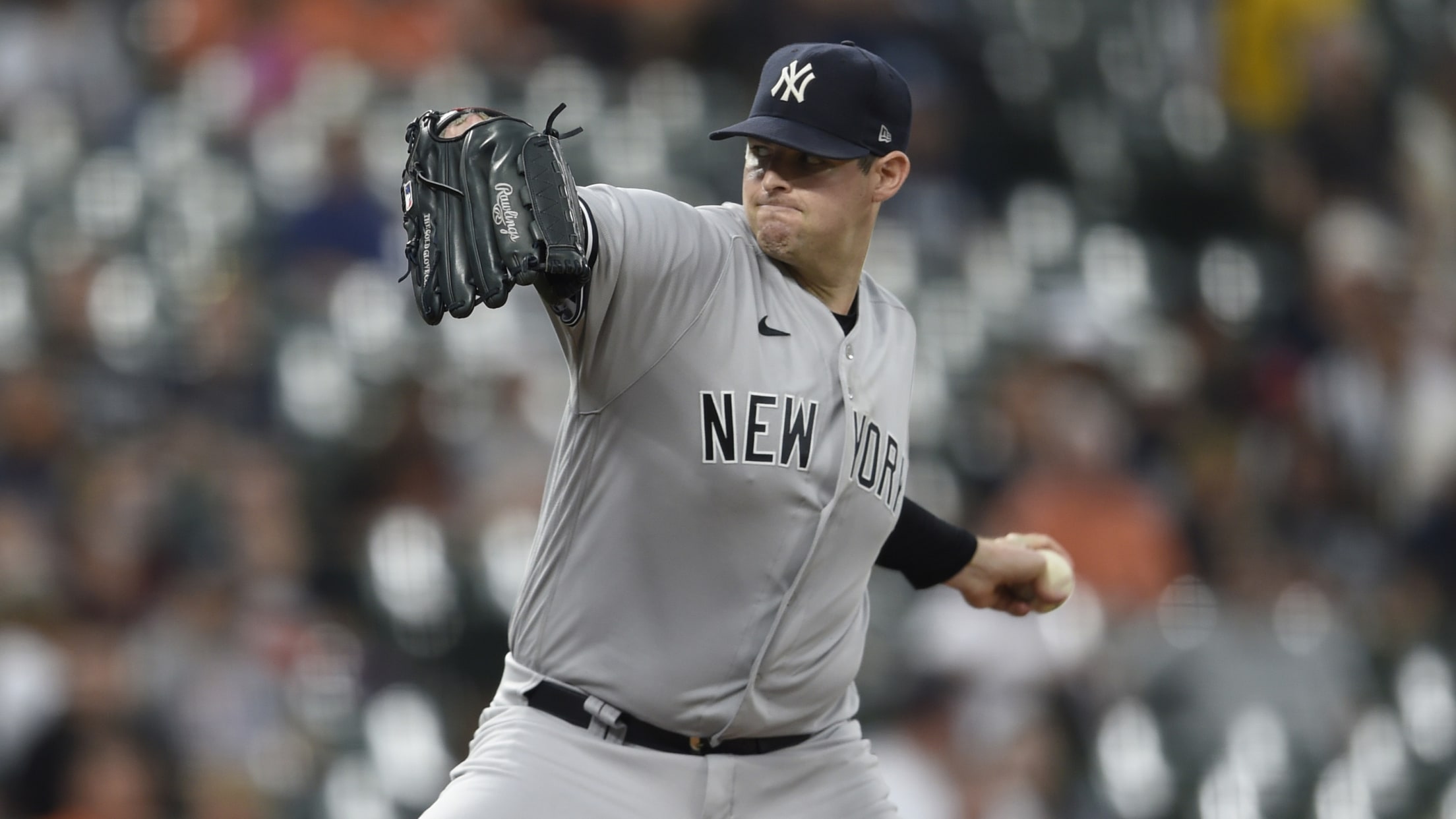 BALTIMORE -- As the postseason nears, Yankees manager Aaron Boone is scoreboard watching. It's impossible not to as the visiting team at Oriole Park, with the out-of-town scoreboard prominently displayed on the right-field wall across from the visitors' dugout. Though Boone admits he's done it "as much in April or
Volpe breaking out on way to Bronx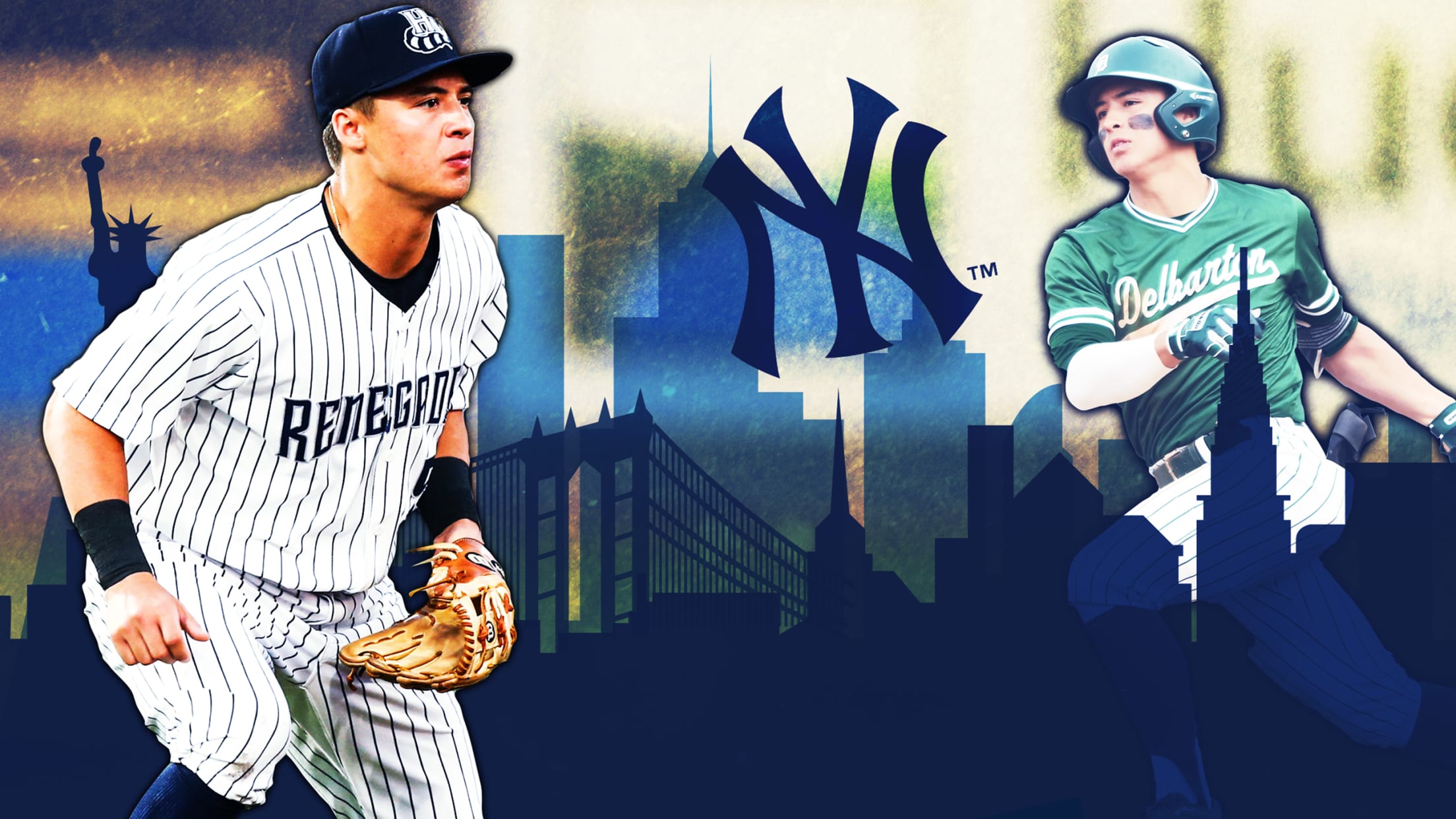 WAPPINGERS FALLS, N.Y. -- Alicia Keys sang of a concrete jungle. Found within that jungle are concrete diamonds. Anthony Volpe knows them well. Volpe grew up across New York City -- the Upper West Side, the Upper East Side, downtown -- before moving out to New Jersey at age 10.
1 late-blooming prospect for each org.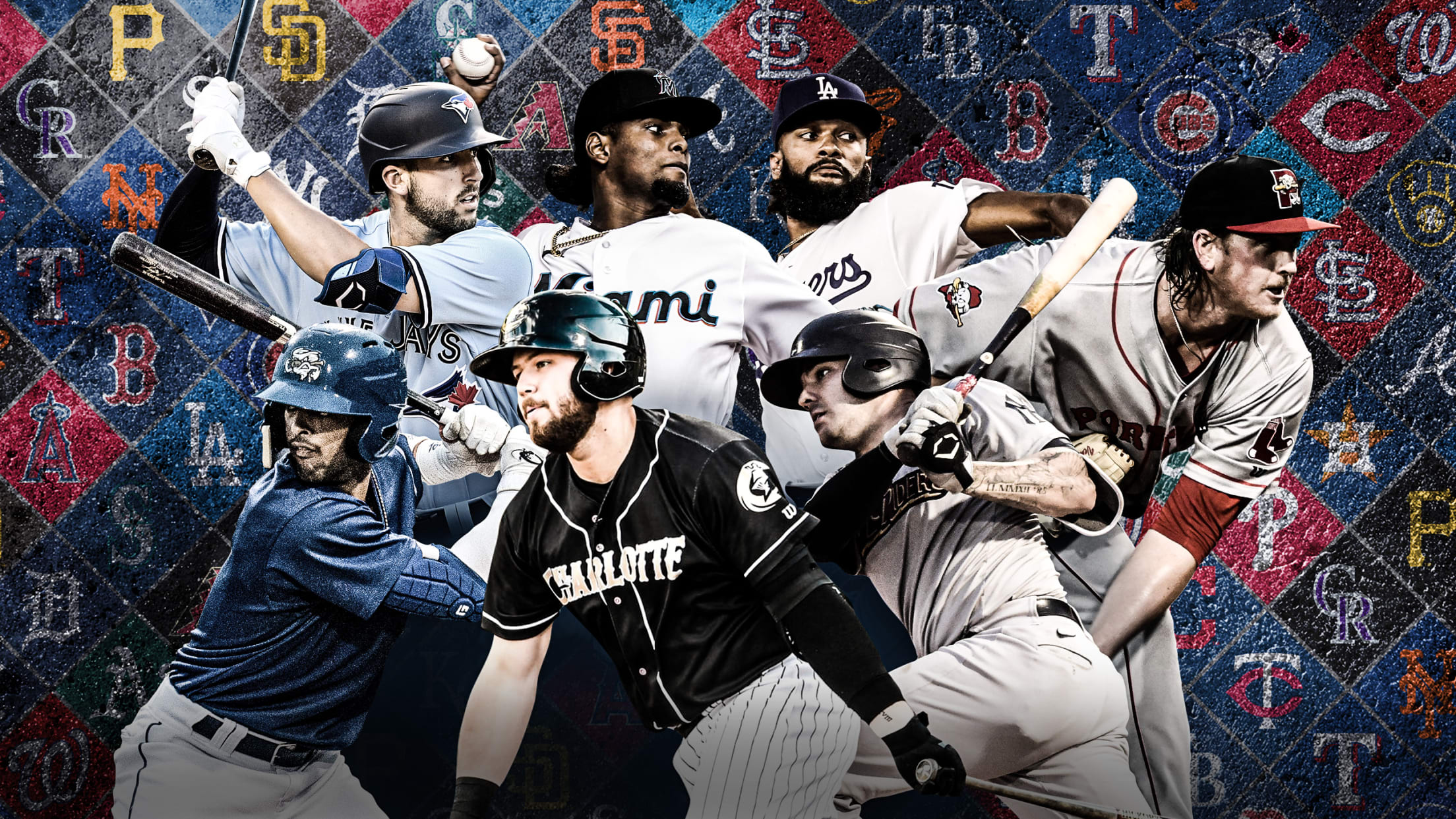 It's a phrase worth repeating often in these parts. Player development is not always linear. While we tend to get excited about prospects who climb quickly through the Minor League ranks, many talents need more time to hone their skills and build the foundations for future Major League careers. Those
Yanks rally in 9th to keep pace in AL WC race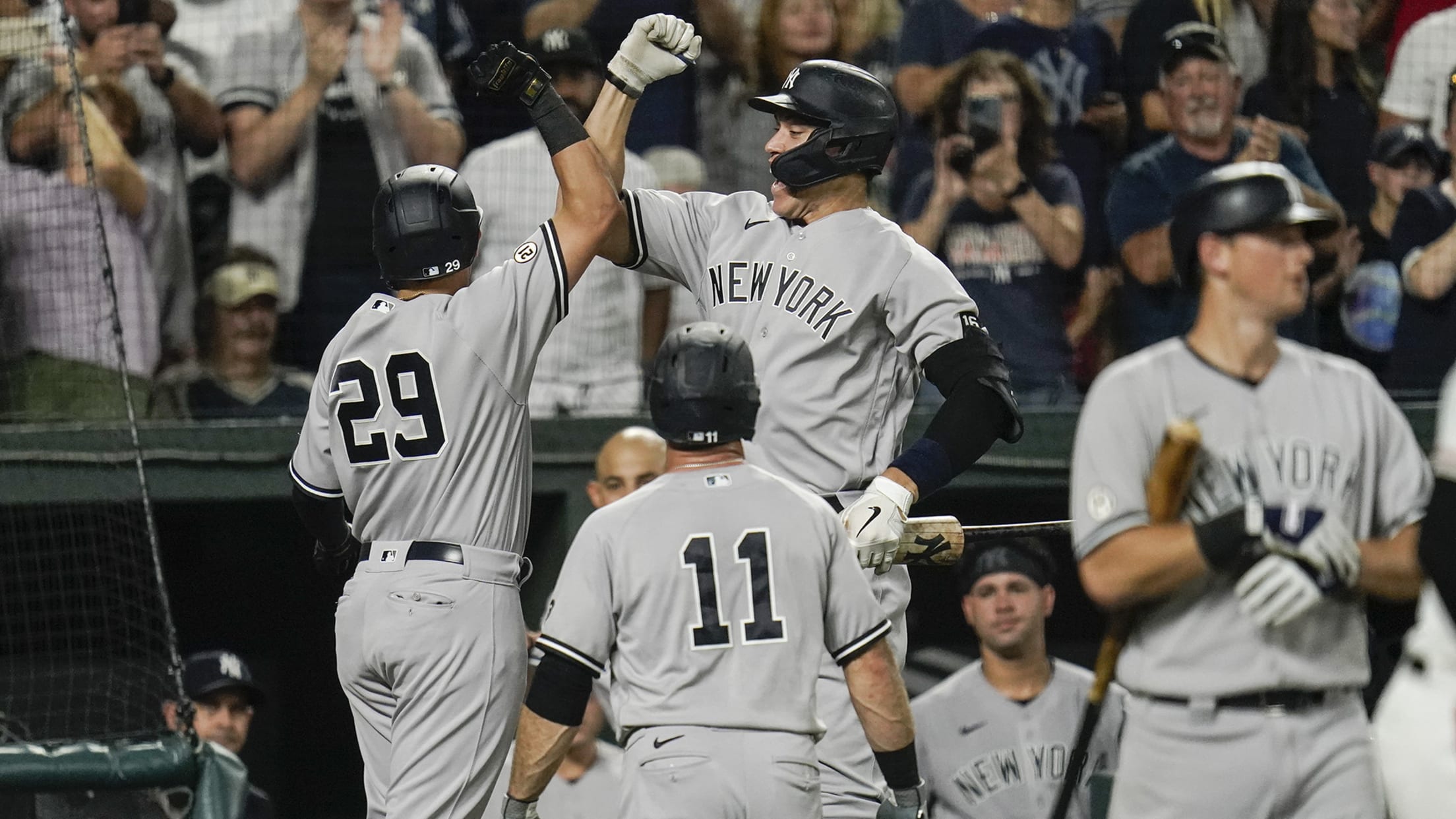 BALTIMORE -- Wins are everything to the Yankees right now as they push toward October baseball. With the Yanks' impressive come-from-behind 4-3 win over the Orioles on Wednesday night at Camden Yards, they improved to 82-64. That helped them keep pace in the American League Wild Card race with the
Dominguez runs on-base streak to 23
Keeping tabs on the Yankees' No. 2 prospect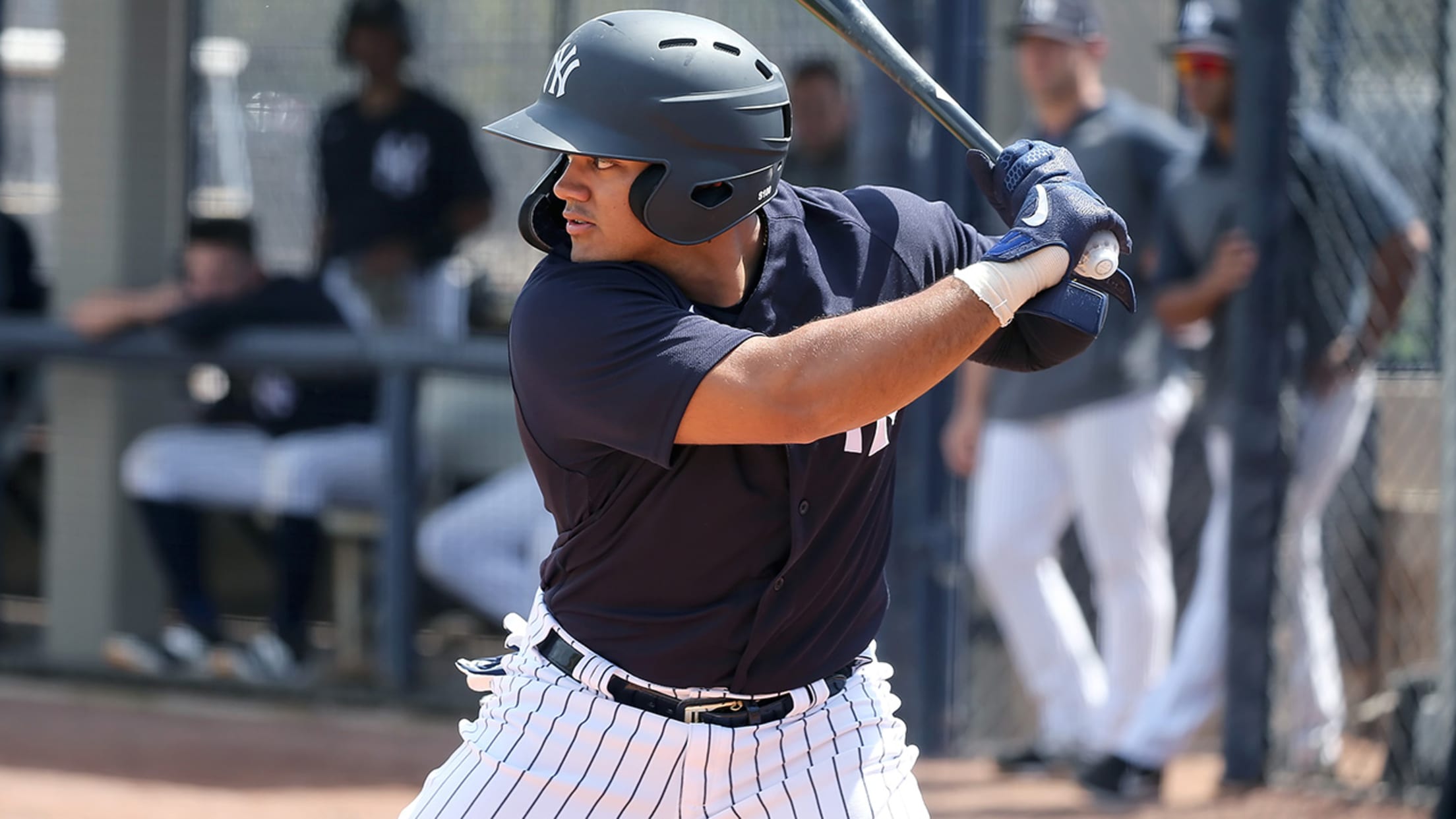 Sept. 15: Three-hit game extends on-base streak to 23 games After a close call on Sunday, Jasson Dominguez ensured his on-base streak would live another game, recording three hits for Low-A Tampa on Wednesday to extend the streak to 23 games. Dominguez went 3-for-5 with a double on the day.
Higashioka nominated for Clemente Award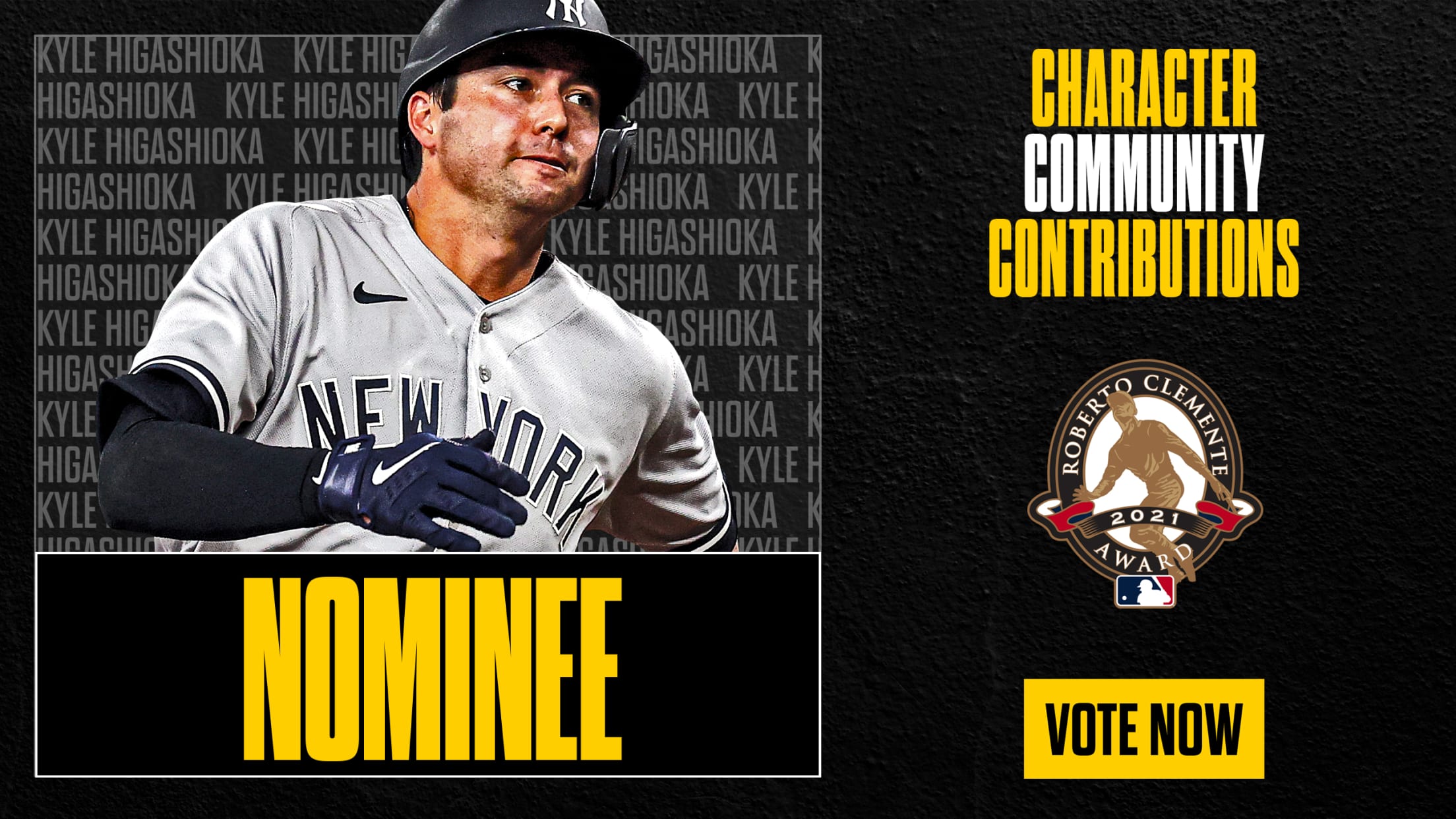 BALTIMORE -- Each year, one MLB player from every team is selected as a nominee for the Roberto Clemente Award as somebody who represents the game of baseball through extraordinary character and community involvement, both on and off the field. For the 2021 Yankees, that player is Kyle Higashioka. •
Cole 'focused' in return, backed by 5 NY HRs
BALTIMORE -- Gerrit Cole pushed his start back two days after leaving his last outing with left hamstring tightness. Prior to Tuesday's series opener against the Orioles, manager Aaron Boone said he expected a typical "Gerrit Cole start." In the Yankees' 7-2 win, Cole did just that. He fanned seven
'The Captain to The Streak' on HOF YouTube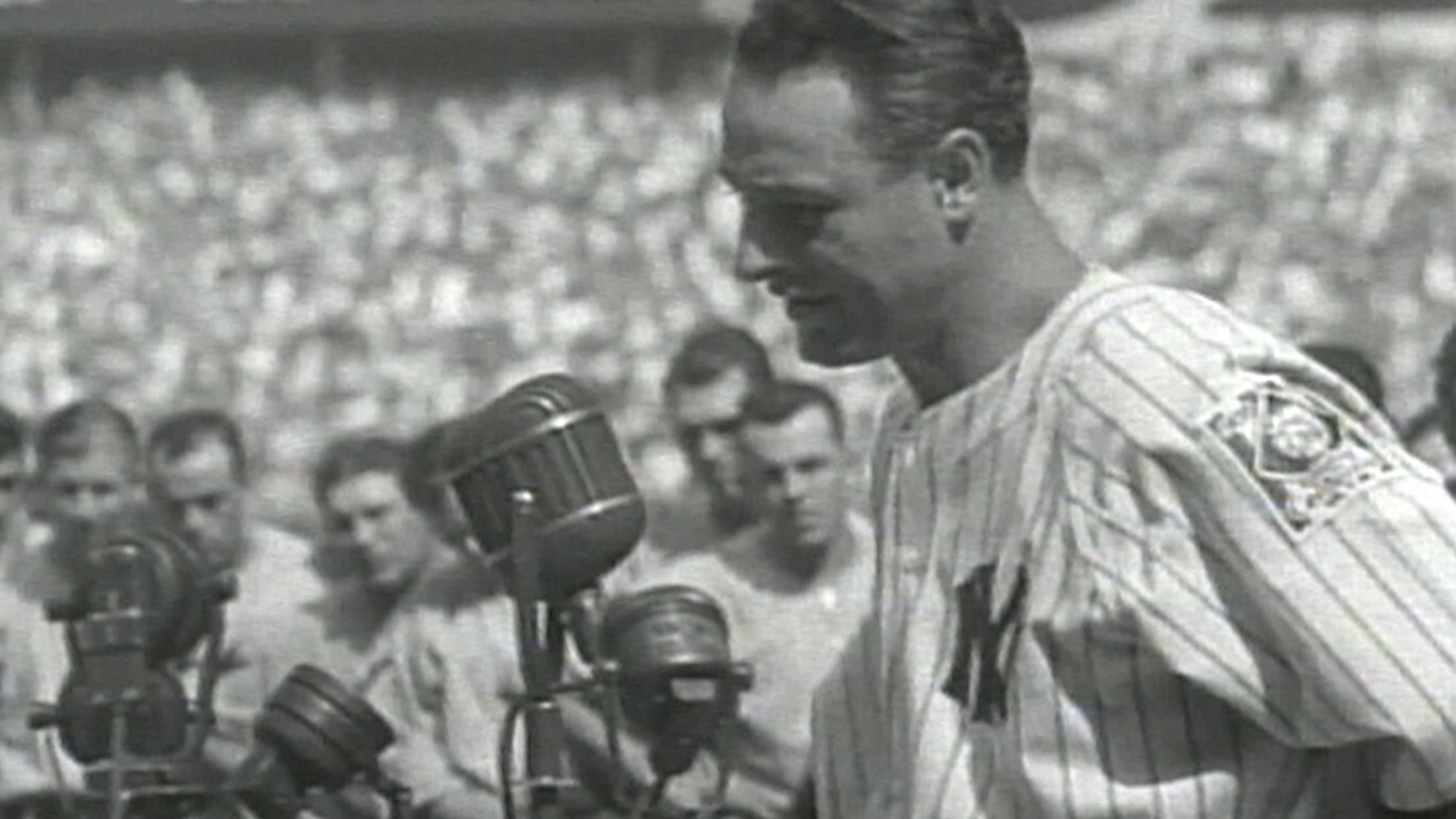 The latest edition of the YouTube Series called Hall of Fame Connections, produced by MLB Network and made possible by a grant from I LOVE NY/New York State's Division of Tourism, focuses on how Derek Jeter connects to some of the greats of the game. The series, driven by Camping