Boone takes leave after receiving pacemaker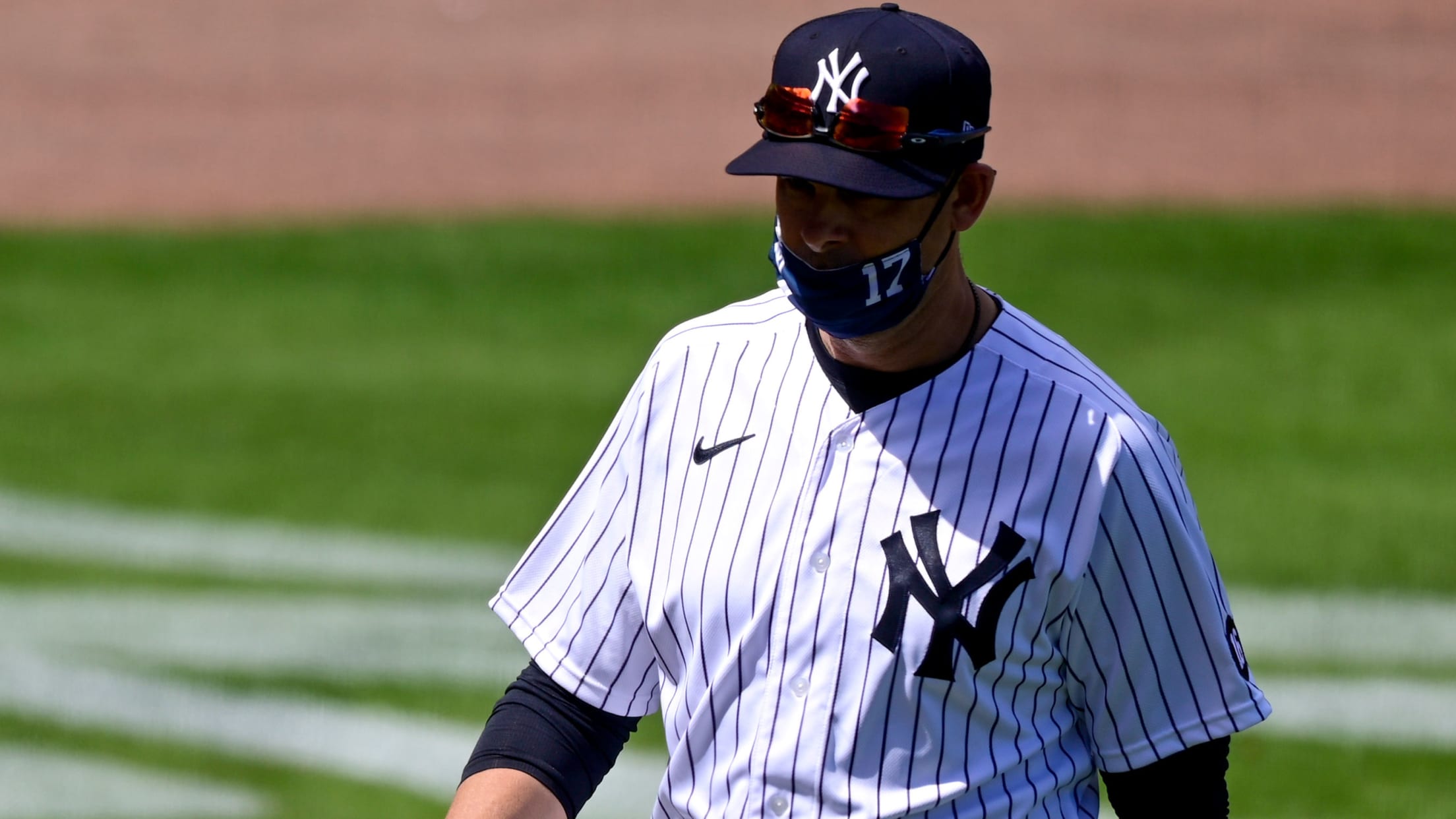 TAMPA, Fla. -- When Aaron Boone logged on for his daily Zoom chats on Wednesday morning, the Yankees' coaches and members of the front office performed a double-take at the manager's new digital backdrop -- a hospital bed. Boone took an immediate medical leave of absence to receive a pacemaker,
Kluber tosses two perfect frames in debut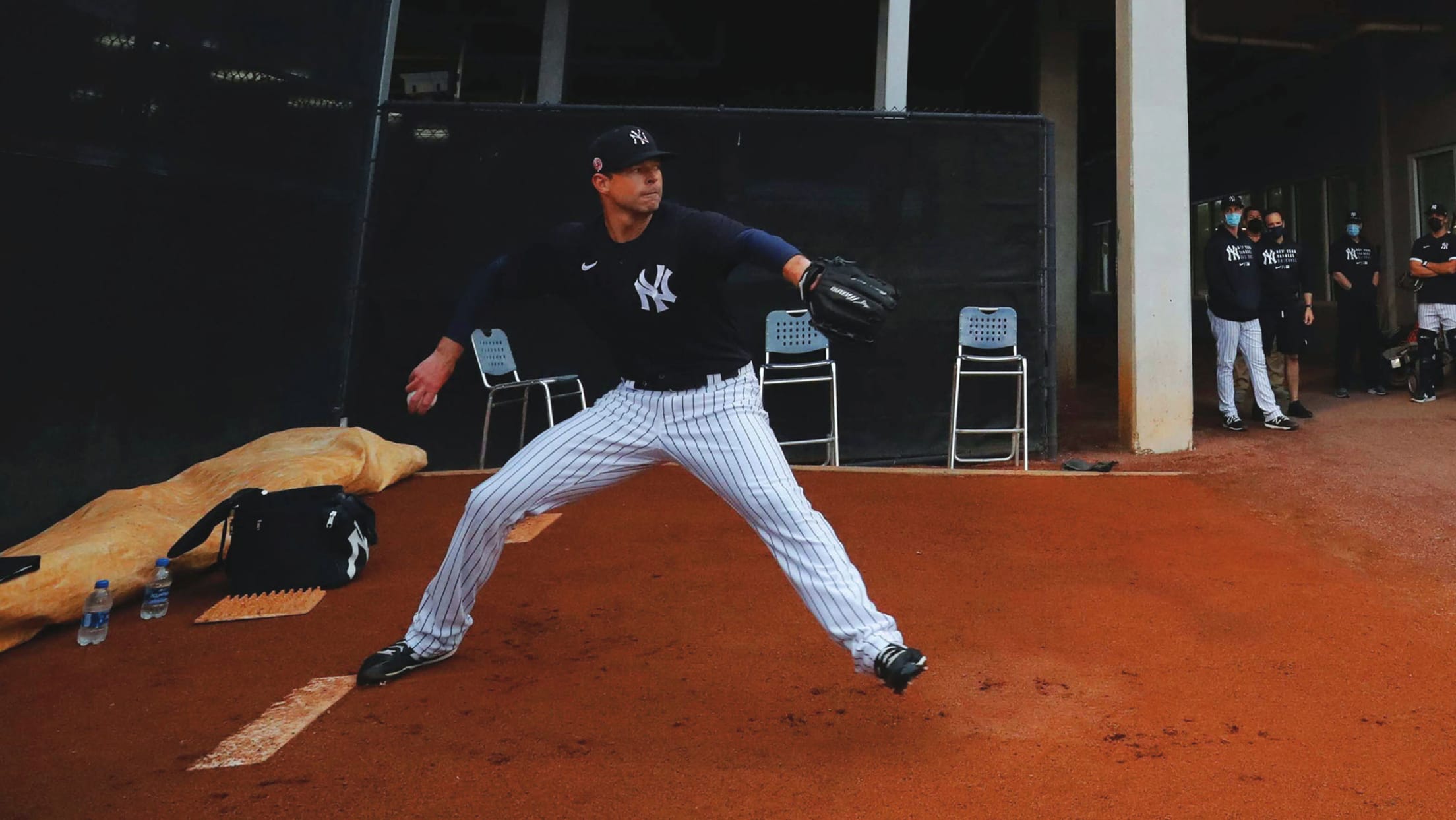 TAMPA, Fla. -- The thought came to Corey Kluber on the dugout bench on Wednesday evening, after he'd breezed through his prescribed workload in a Grapefruit League contest against the Blue Jays. It was the first time in nearly two years that he'd pitched more than an inning. Kluber chuckled
Monty confident thanks to Pettitte, CC texts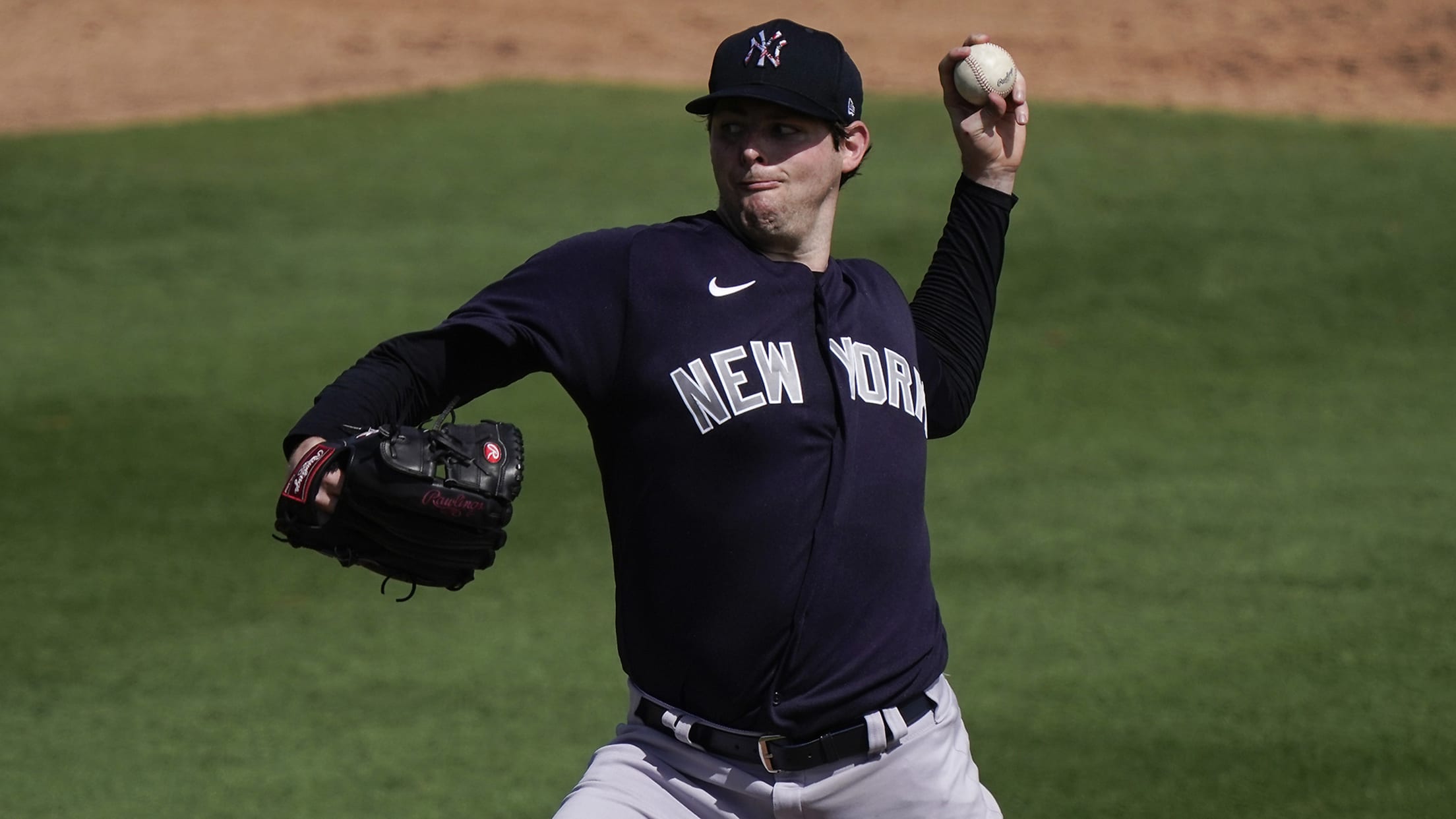 SARASOTA, Fla. -- Jordan Montgomery may be the only left-hander in the Yankees' rotation, but he is never alone. A quick scroll through his text messages serves as confirmation of that, as legends like Andy Pettitte and CC Sabathia have not shied away from offering their encouragement and wisdom. "It
Breaking down the AL East rotations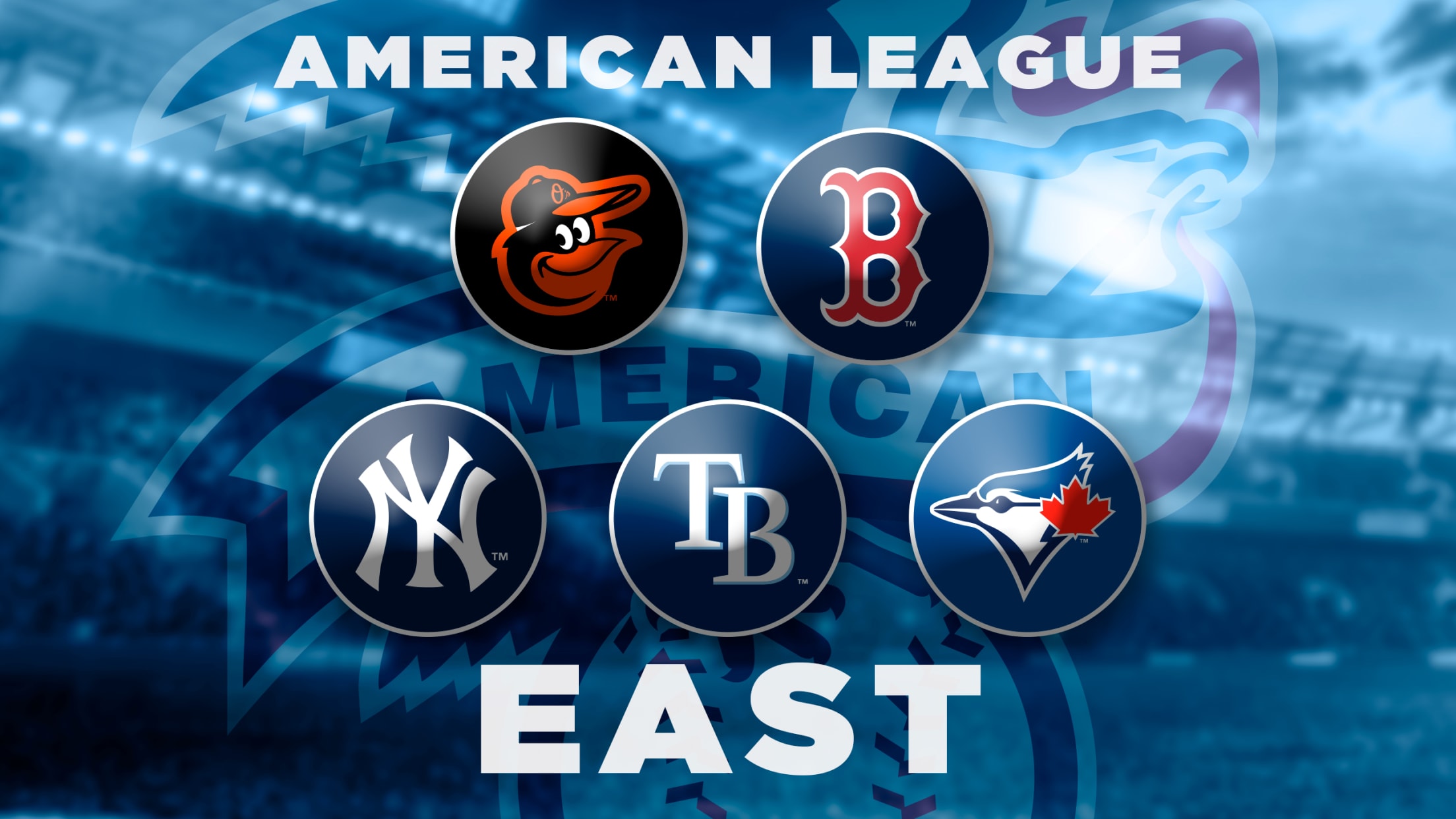 From the proven big-name aces to the dark-horse contenders and everyone in-between, the American League East is stocked with terrific starting pitching talent -- though every team would love to add an arm or two more. As we continue our Around the Horn series, let's take a closer look at
Tell us about your favorite baseball card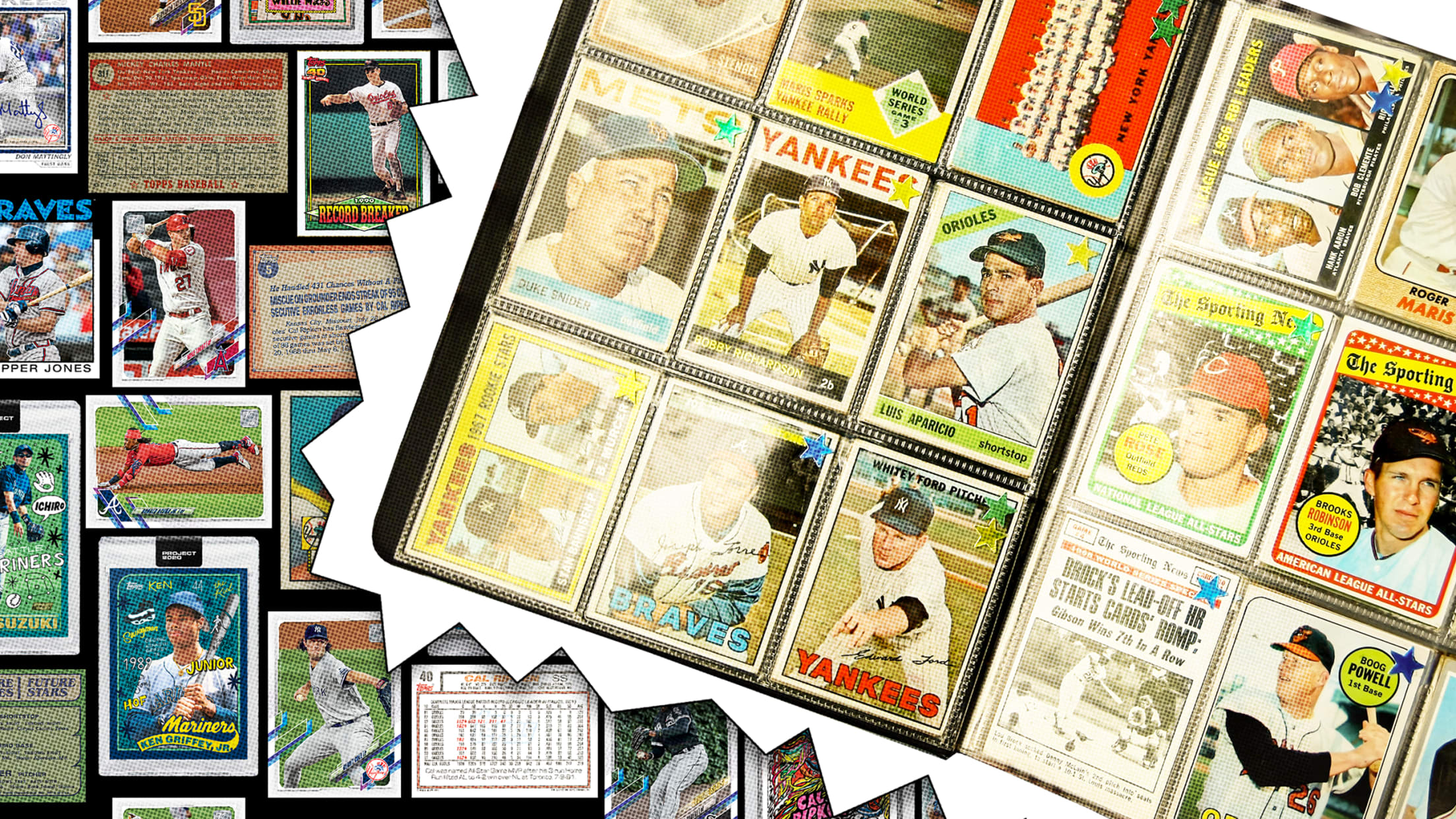 This year, to celebrate the 70th anniversary of Topps' first set of baseball cards, MLB.com will revisit the most memorable cards to ever hit shelves. To identify the creme de la creme of cards, MLB is asking you -- the card holders -- to share your favorites. Fans can share
Notes: Nelson impresses; Hicks; Chad Green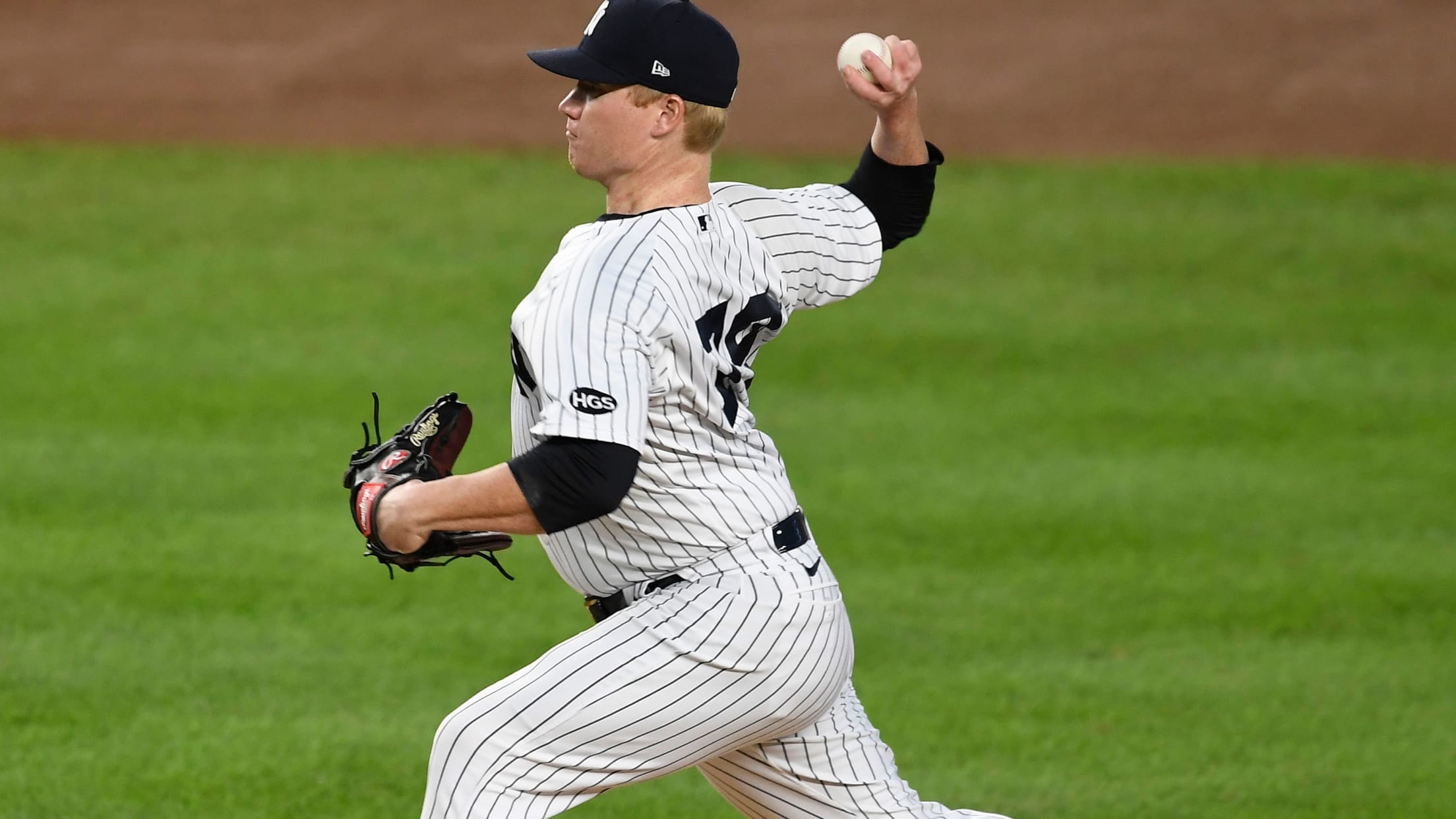 SARASOTA, Fla. -- Nick Nelson's four-pitch mix has prompted Yankees coaches to opine that the right-hander could pitch in a variety of roles for this year's club, a belief strengthened by two sharp innings in his first Grapefruit League outing of the spring. The 25-year-old Nelson retired six of the
'A good day': Cole-Sánchez battery returns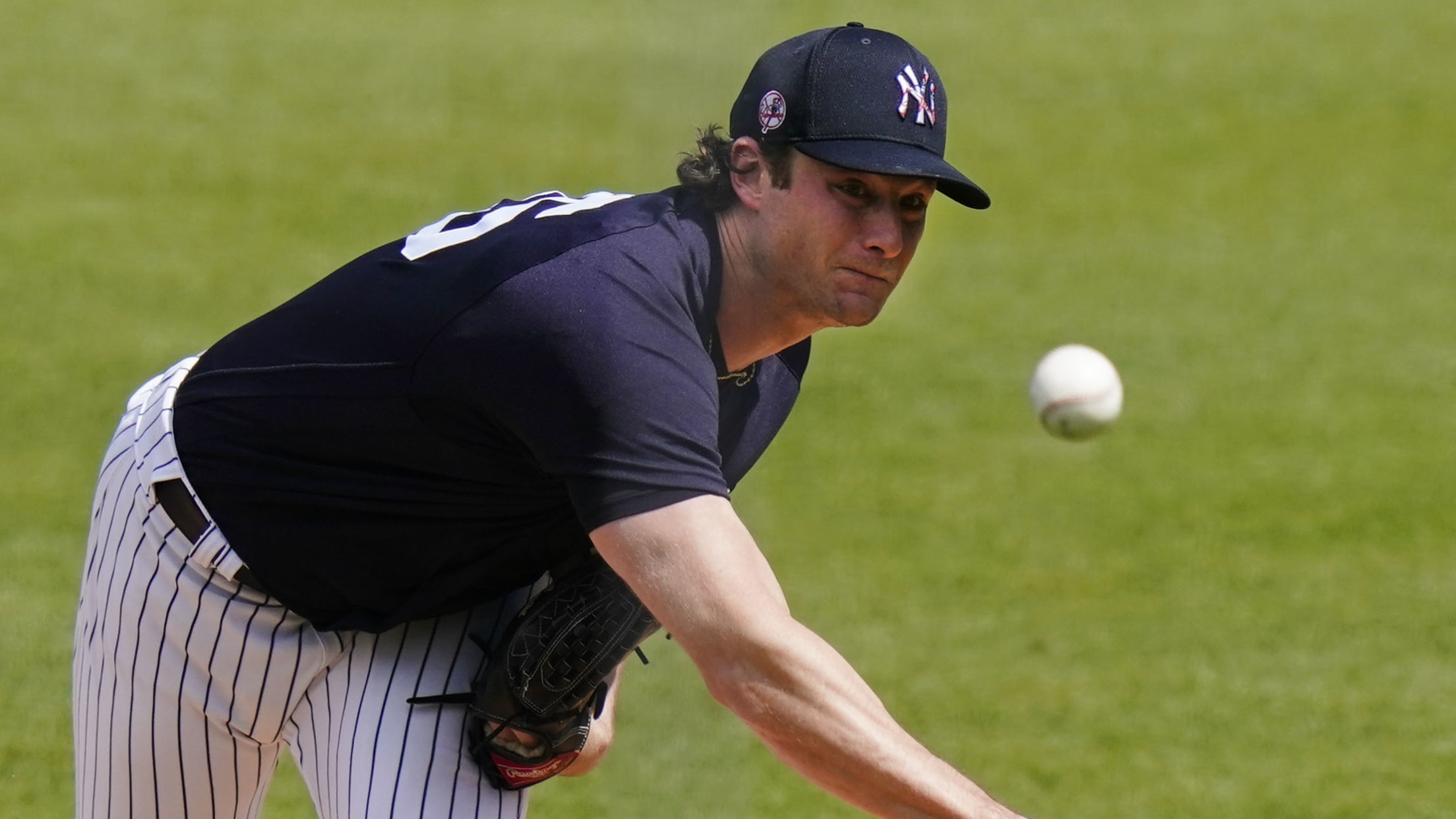 TAMPA, Fla. -- Gerrit Cole appreciated seeing his sliders and curves smothered, lauding the pitch selection for his in-game reunion with Gary Sánchez a half-year after their last pairing. Yet what the Yankees' ace enjoyed most was their brief chat on the mound, the catcher's right hand reassuringly patting the
Notes: Sánchez's homer, Taillon's control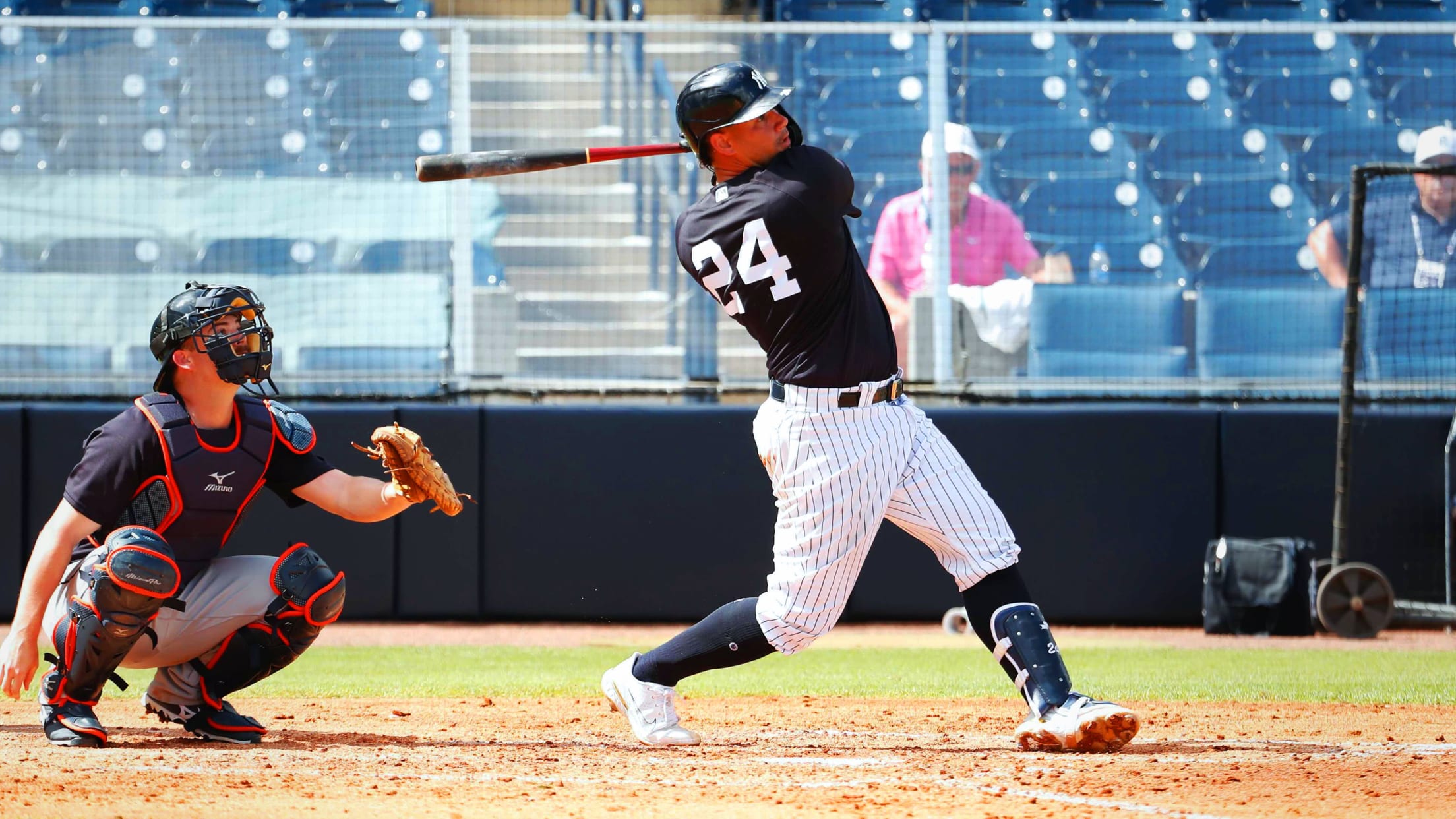 TAMPA, Fla. -- If Gary Sánchez enjoys a bounce-back year, we might refer back to the moment on Monday when he turned on a dead-red fastball, launching a mammoth homer over the George M. Steinbrenner Field batter's eye. The jaw-dropping drive offered a keen reminder of why the Yankees continue
2021 home run king? Here are 10 guesses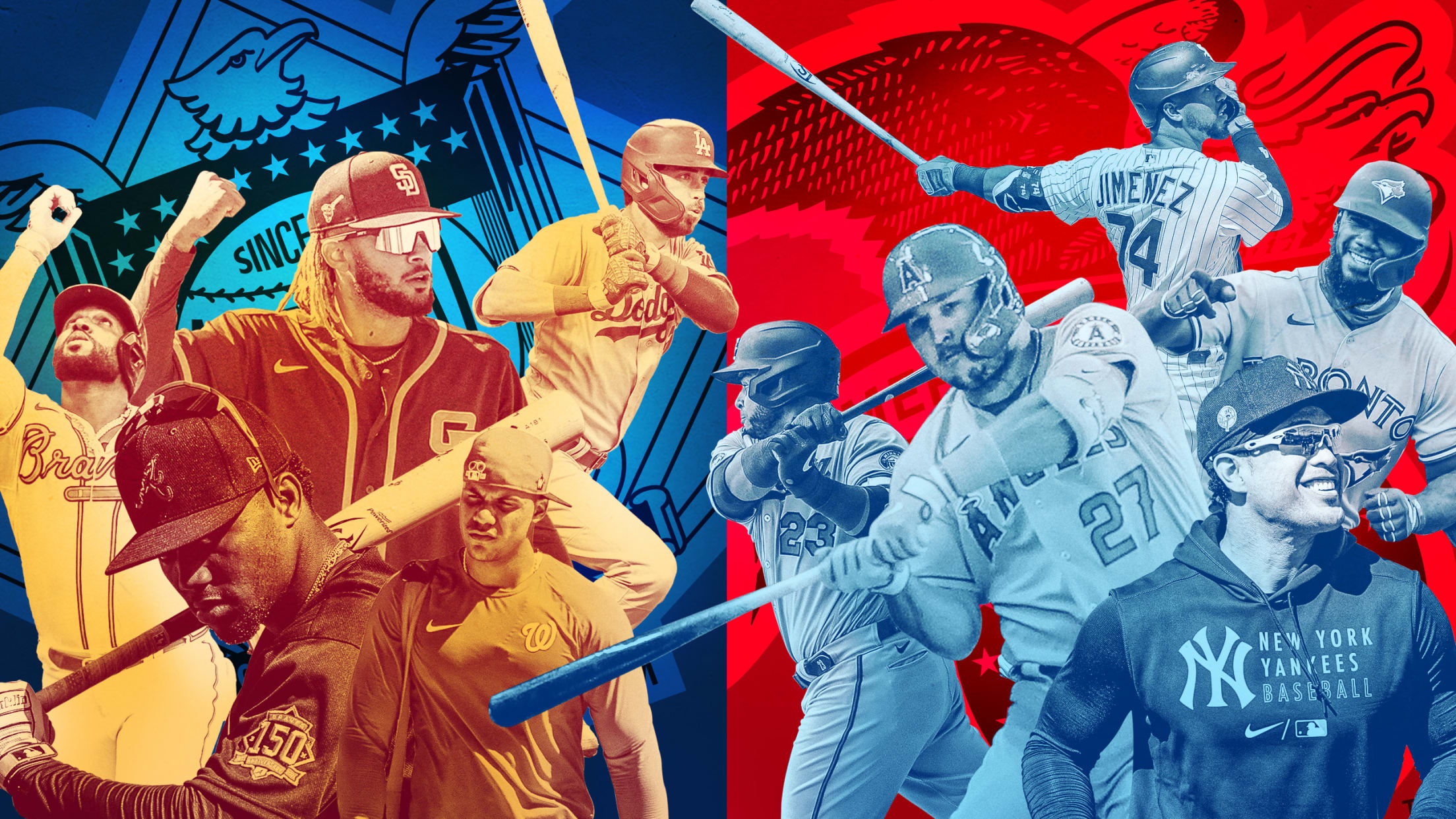 Baseball is rife with sluggers these days, but that doesn't mean it's easy to guess who will lead the Majors in homers in any given year. Entering 2020, Luke Voit was on the heels of a season in which he hit 21 homers in 118 games. Then, in '20, he
Judge: 'It felt great' to play in front of fans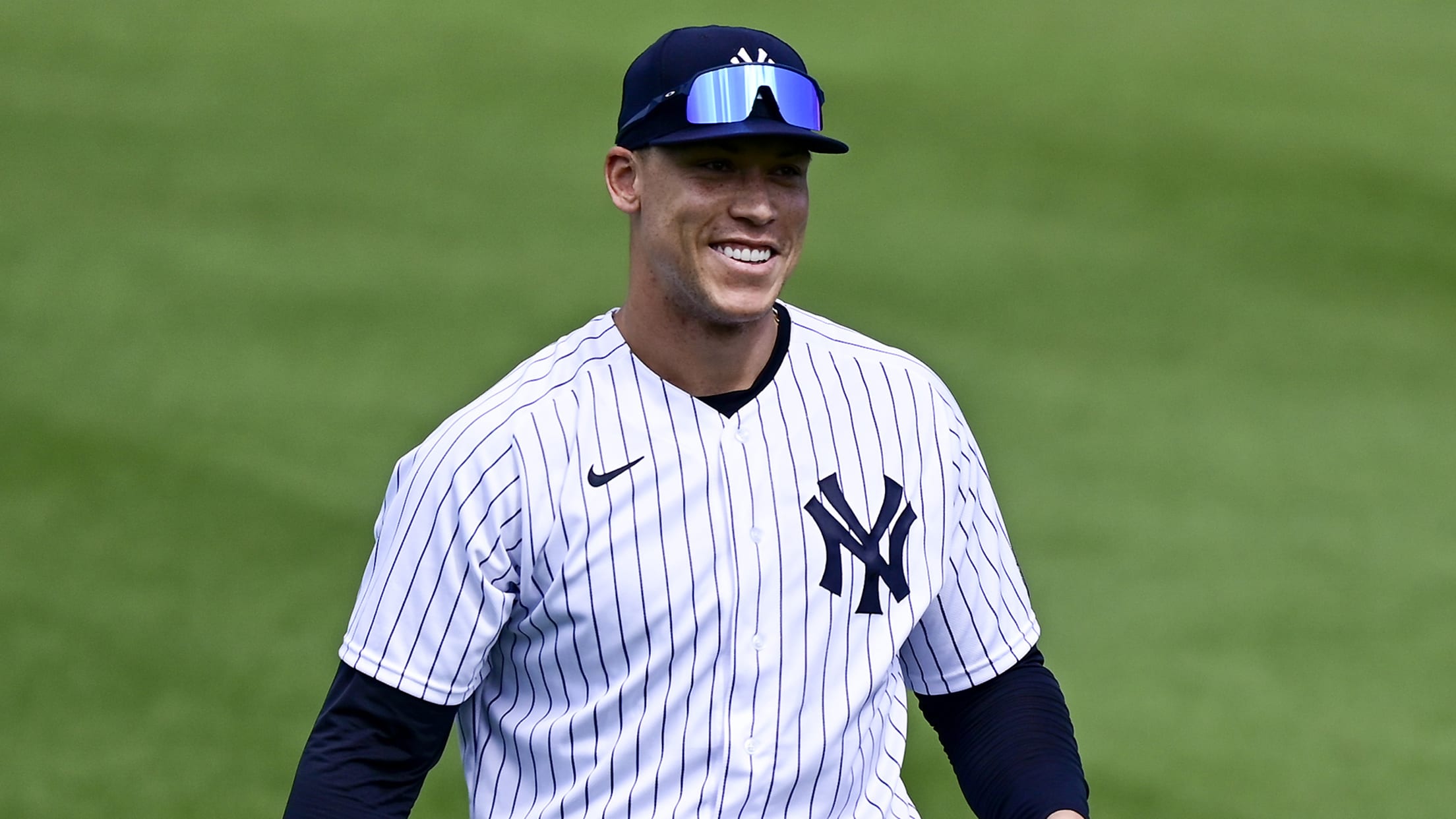 TAMPA, Fla. -- One of Aaron Judge's favorite between-innings activities involves scanning the bleachers from right field, looking for a young fan wearing a glove. The Yankees star loves to invite the game's next generation to play catch, an aspect of the ballpark experience that he sorely missed. Protocols do
Notes: King gets work in; Gleyber's fine 'D'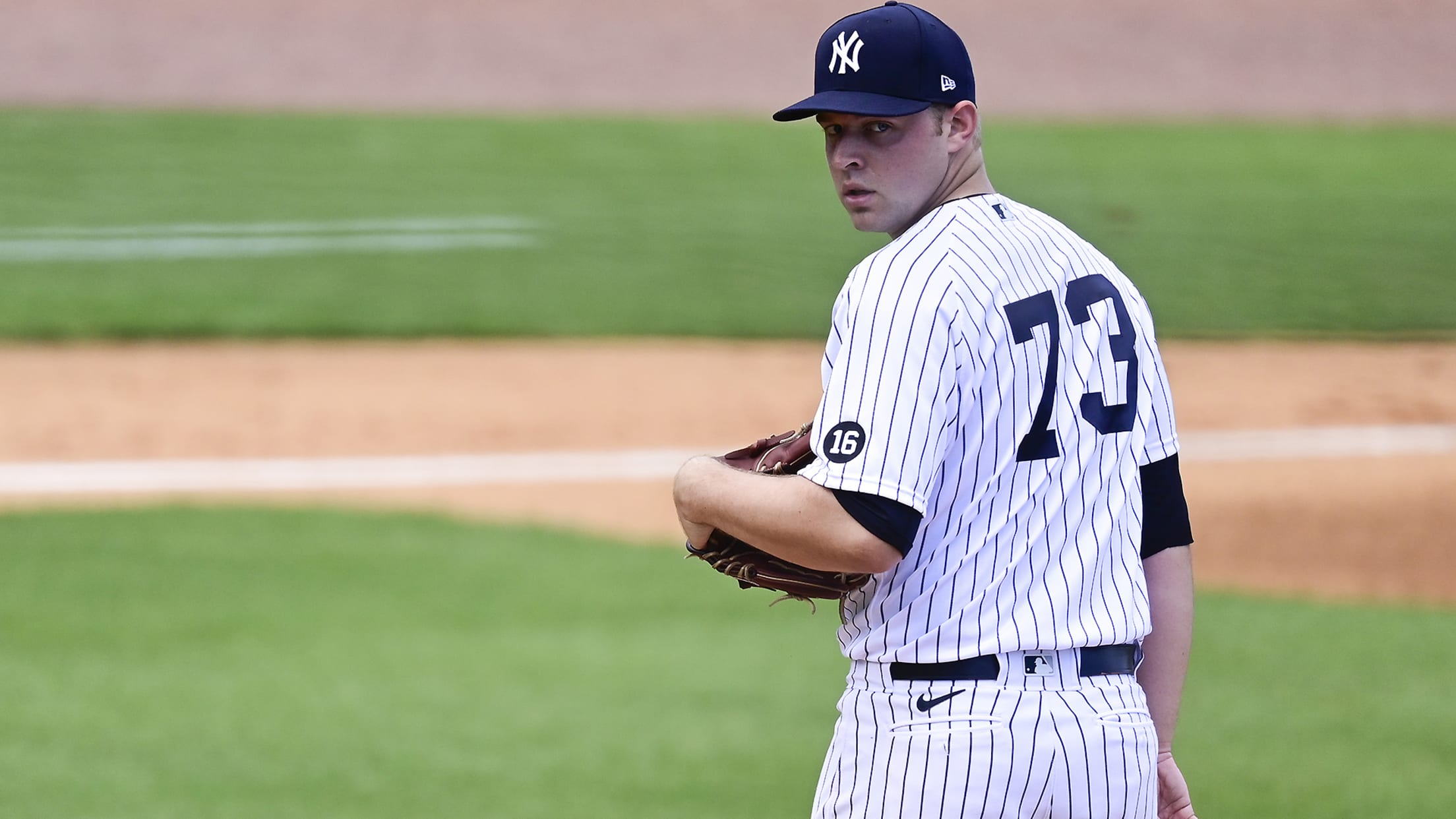 TAMPA, Fla. -- Michael King could scarcely contain a smile atop the George M. Steinbrenner Field mound on Sunday afternoon, scanning the midnight blue seats behind home plate -- once again populated with movement, as fans replaced the cardboard cutouts that occasionally observed his outings last season. That part of
Yanks Spring Training FAQs, important dates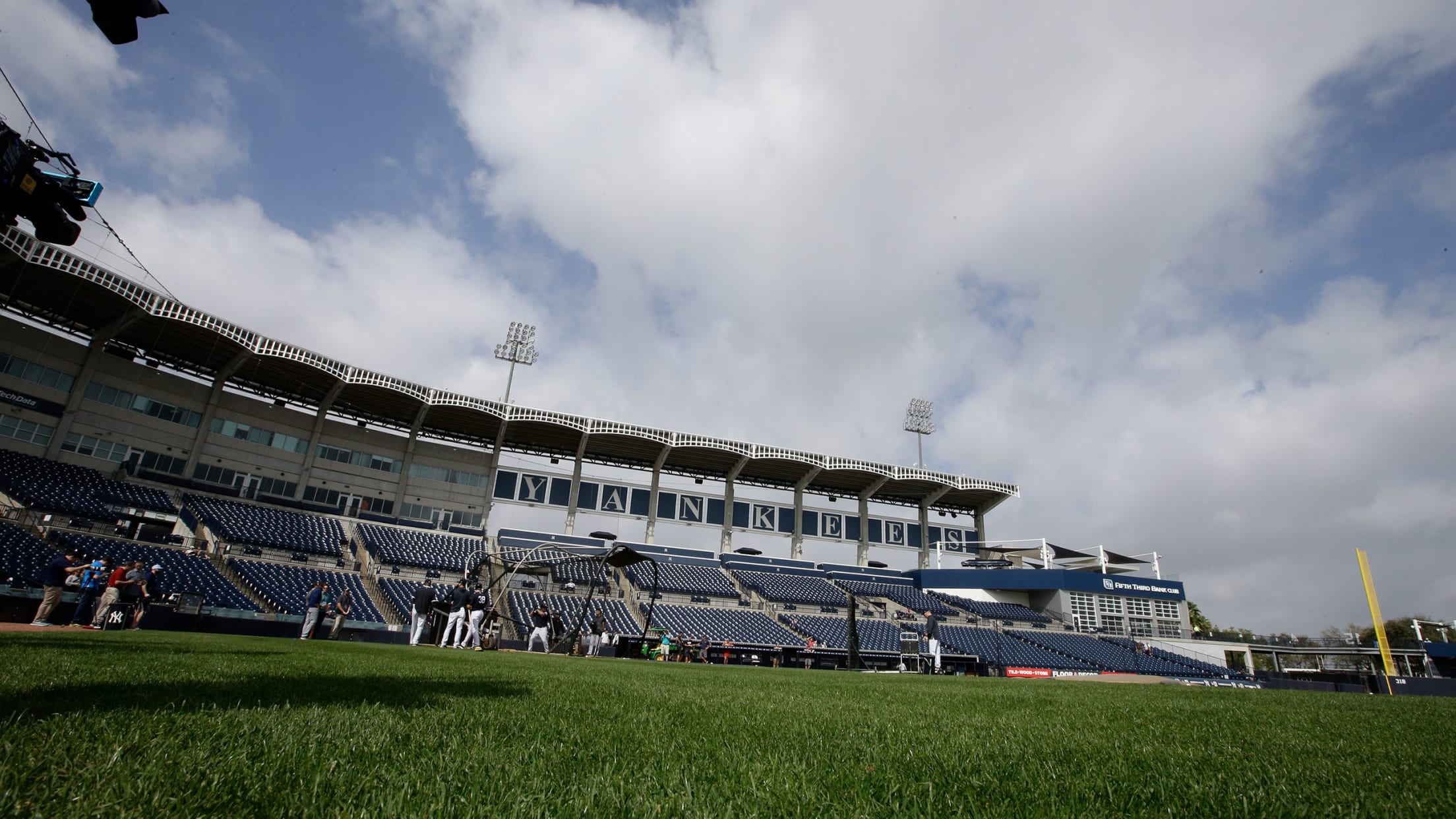 Gerrit Cole remains the unquestioned ace as the Yankees get their first glimpse of a remodeled rotation this week, with pitchers and catchers reporting to the club's complex in Tampa, Fla. Jameson Taillon and Corey Kluber will be among the hurlers trying on the pinstripes, aiming to bounce back from
Yanks' fire 'still burning until we win it'
With a burning desire to end their World Series drought, the Yankees lit the hot stove this winter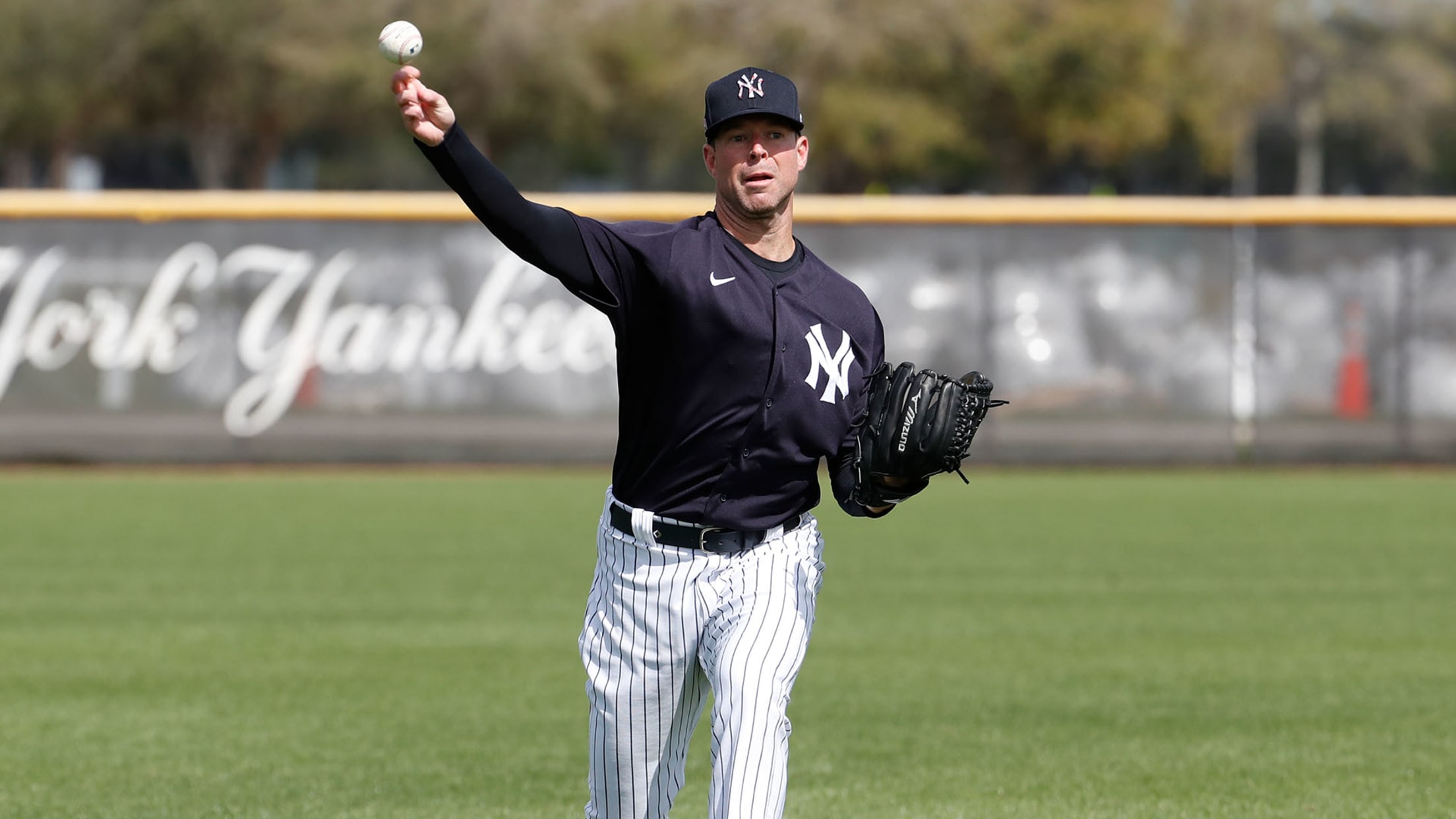 Like everyone who cares deeply about the Yankees, Luke Voit wanted the team to do one thing above all else this past offseason: re-sign DJ LeMahieu. Unlike the fan base, which relied on social media to voice that same wish, Voit had a direct pipeline to the three-time All-Star. And
Every team's most valuable player -- literally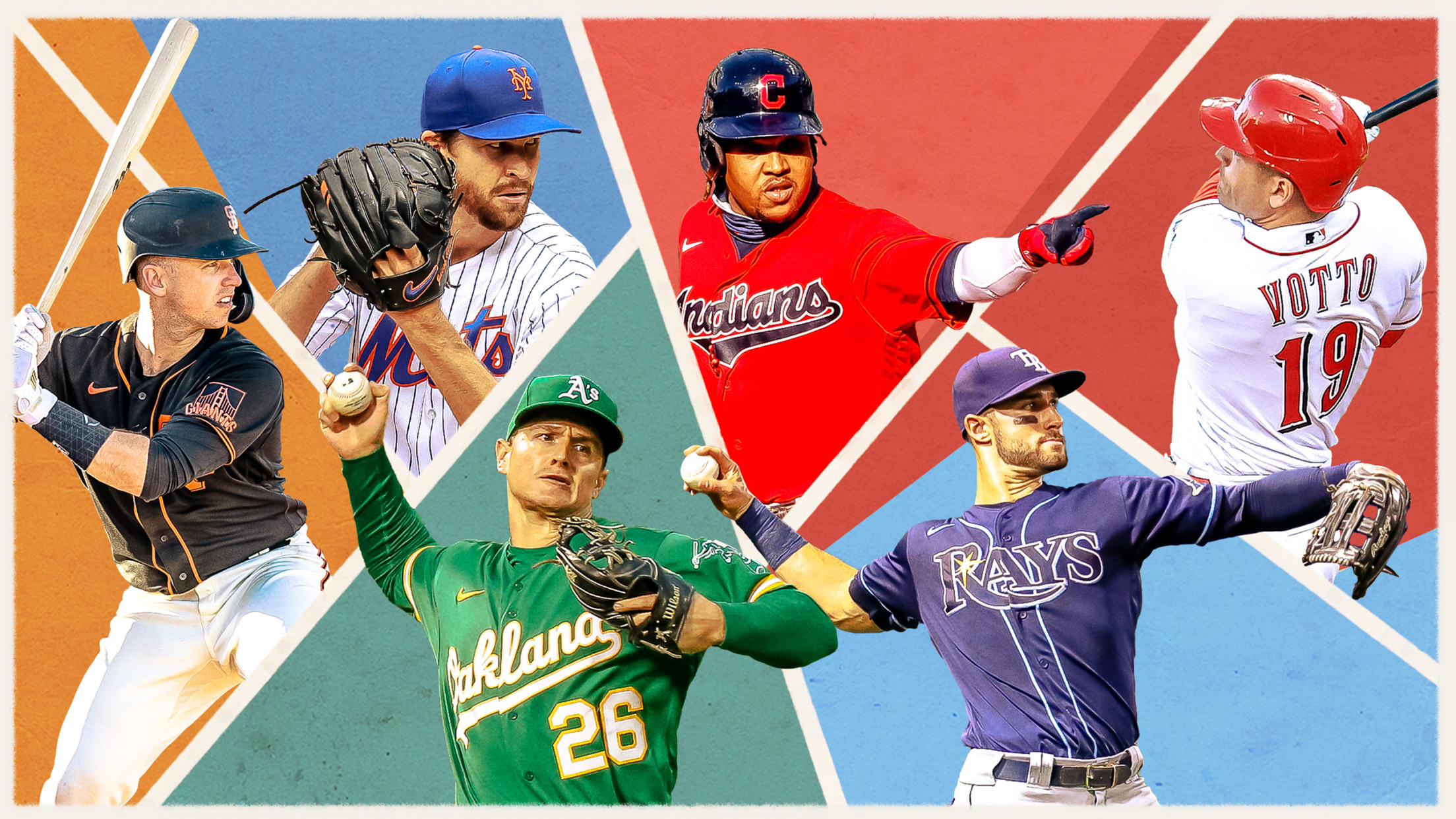 One of the best things about baseball is that it's always just one chapter in a larger story. One season is a smaller bit of a whole career, with ebbs and flows and highs and lows. And if you're a fan of a particular team, that story is ongoing and
Chapman awaits chance for Oct. redemption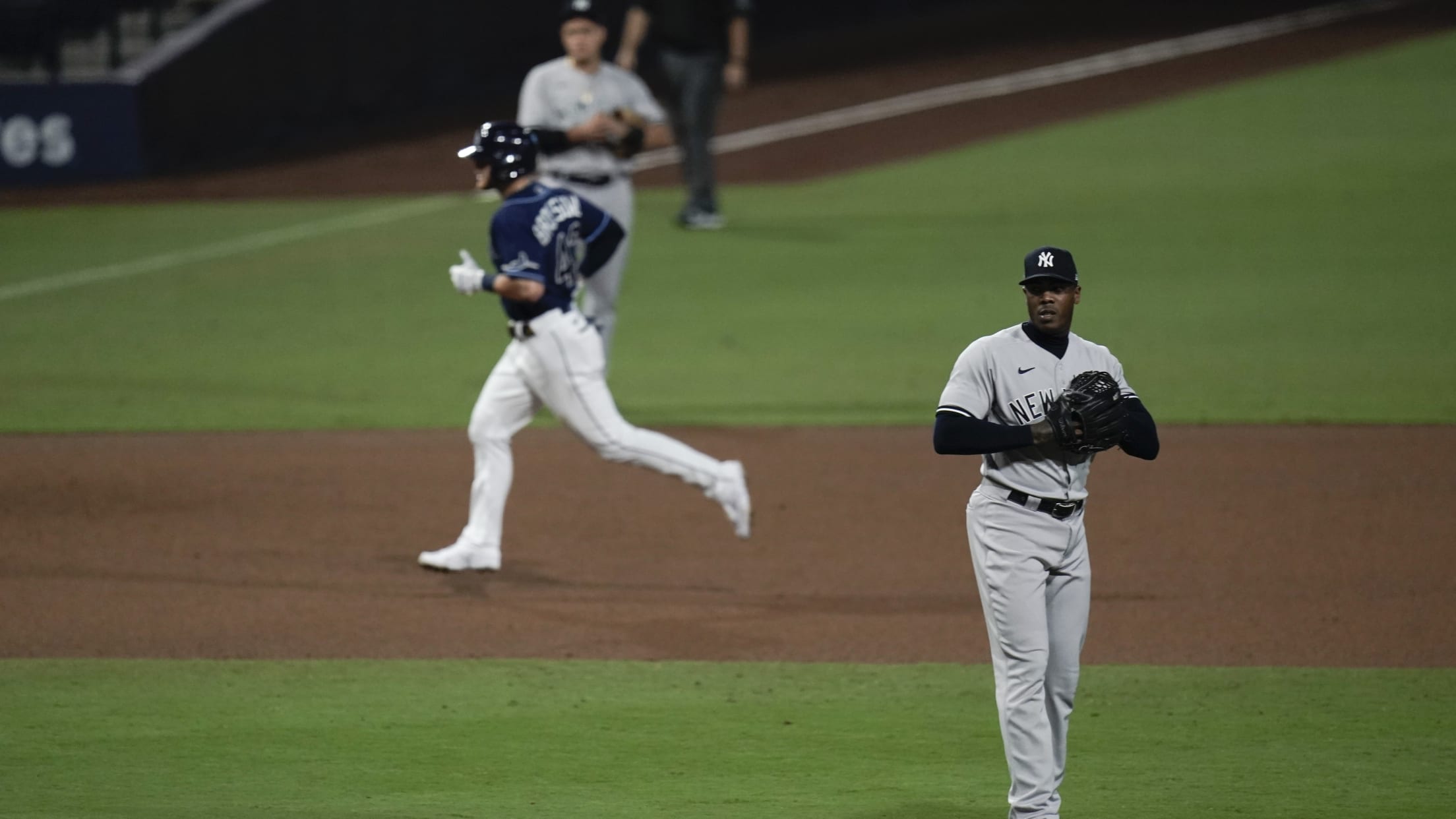 There is a chance Aroldis Chapman, one of the elite closers of his time in baseball and as hard throwing of a closer as the Yankees have ever had, might find postseason redemption this season. It would mean getting the last out of the 2021 World Series for his team.
Fitter Torres focused on returning to form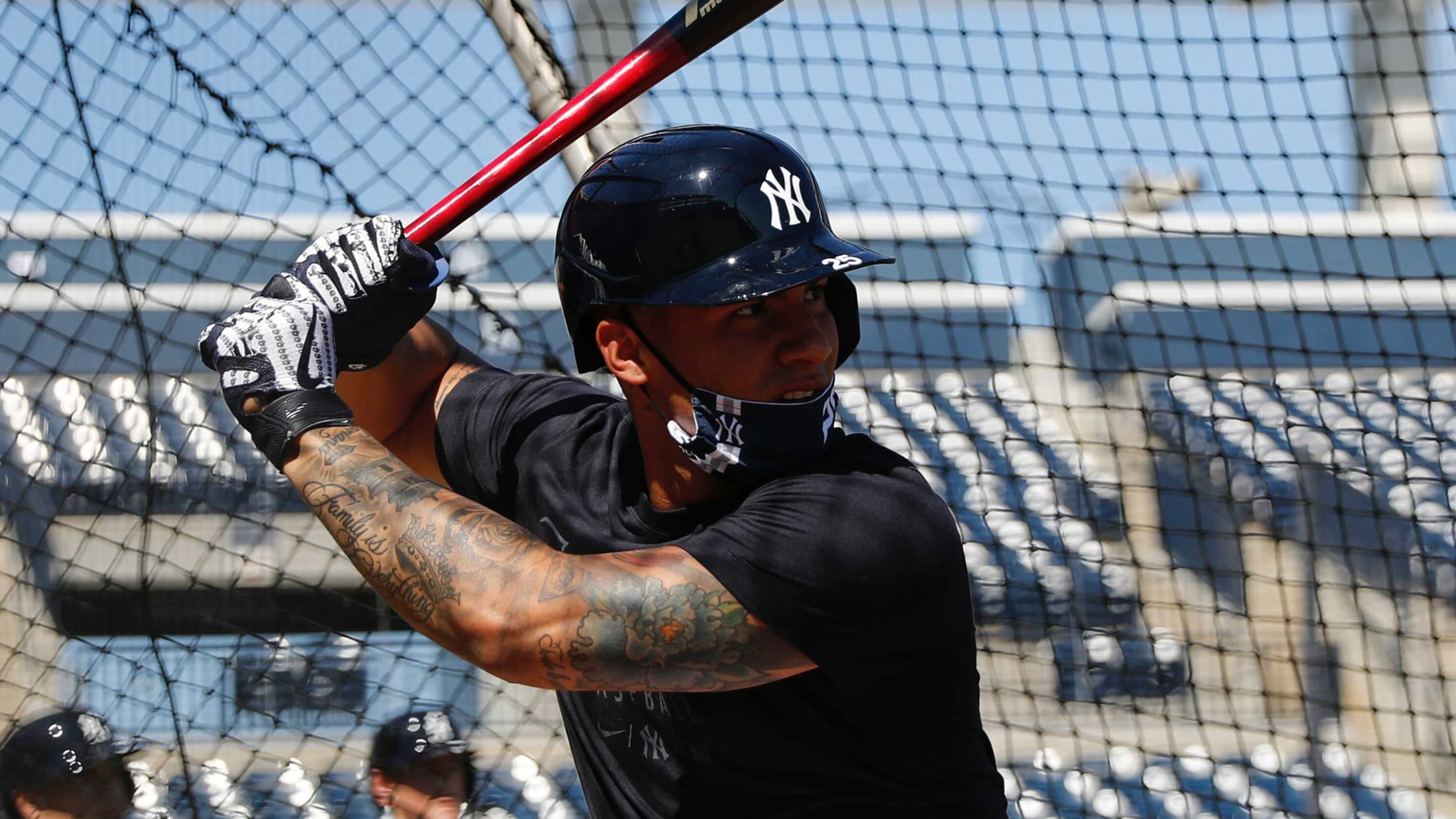 TAMPA, Fla. -- Any criticisms of Gleyber Torres' underwhelming 2020 have been filed away in the Yankees infielder's mind, neatly arranged into compartments concerning his physical conditioning, lack of offensive power and issues ranging from his shortstop position. 2021 represents a new beginning, one he intends to embrace. Saying that
The best baseball caps ever, by team
Thirty of the most perfect lids in history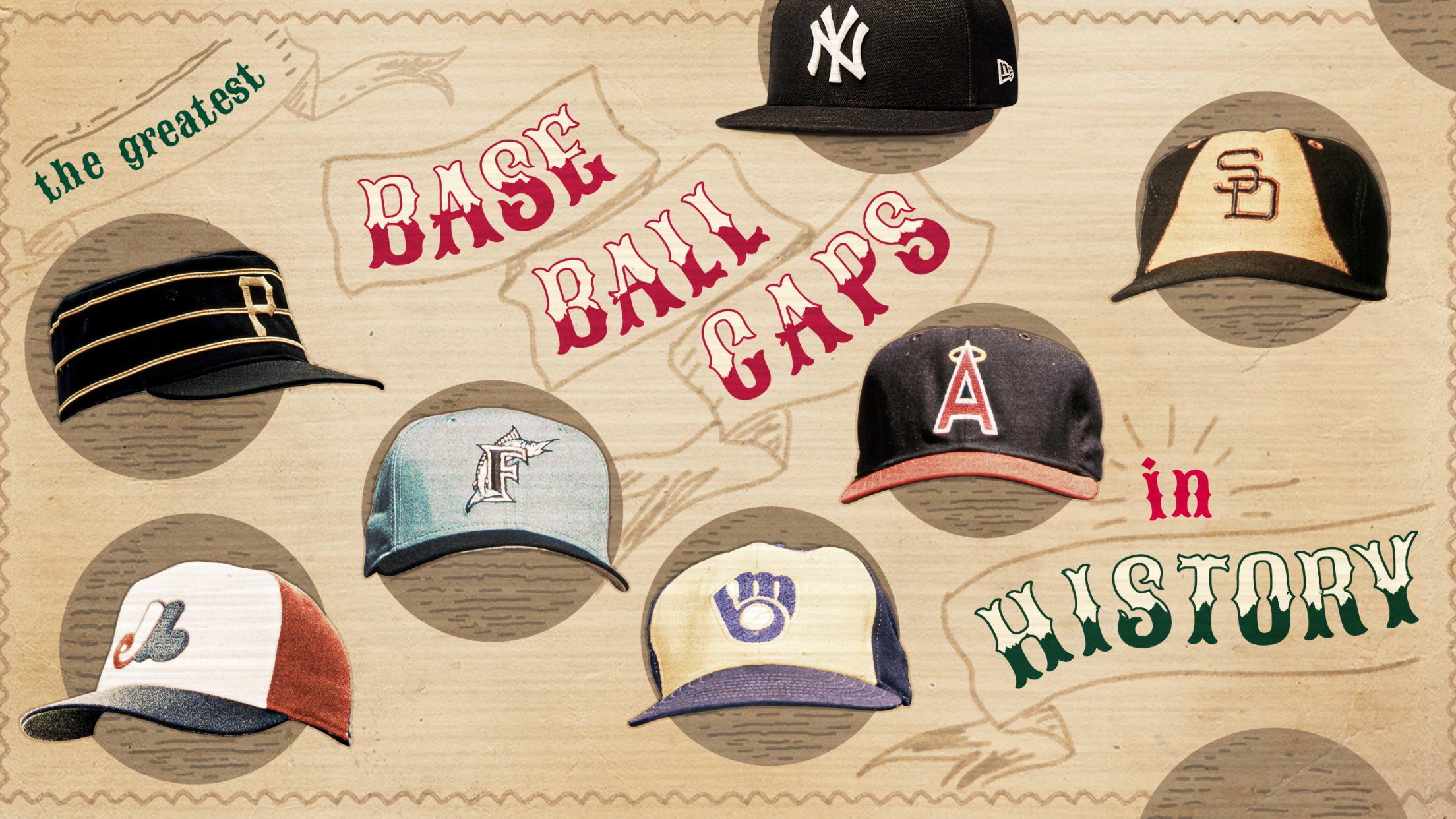 If baseball is the national pastime, then the humble baseball cap is its logo. Children run all summer under sweat-stained bills, office workers toss on ballcaps as they flee to catch mid-day games and every superhero knows you need a cap to blend in with the crowd. It's a shorthand
Yankees looking forward to fans' return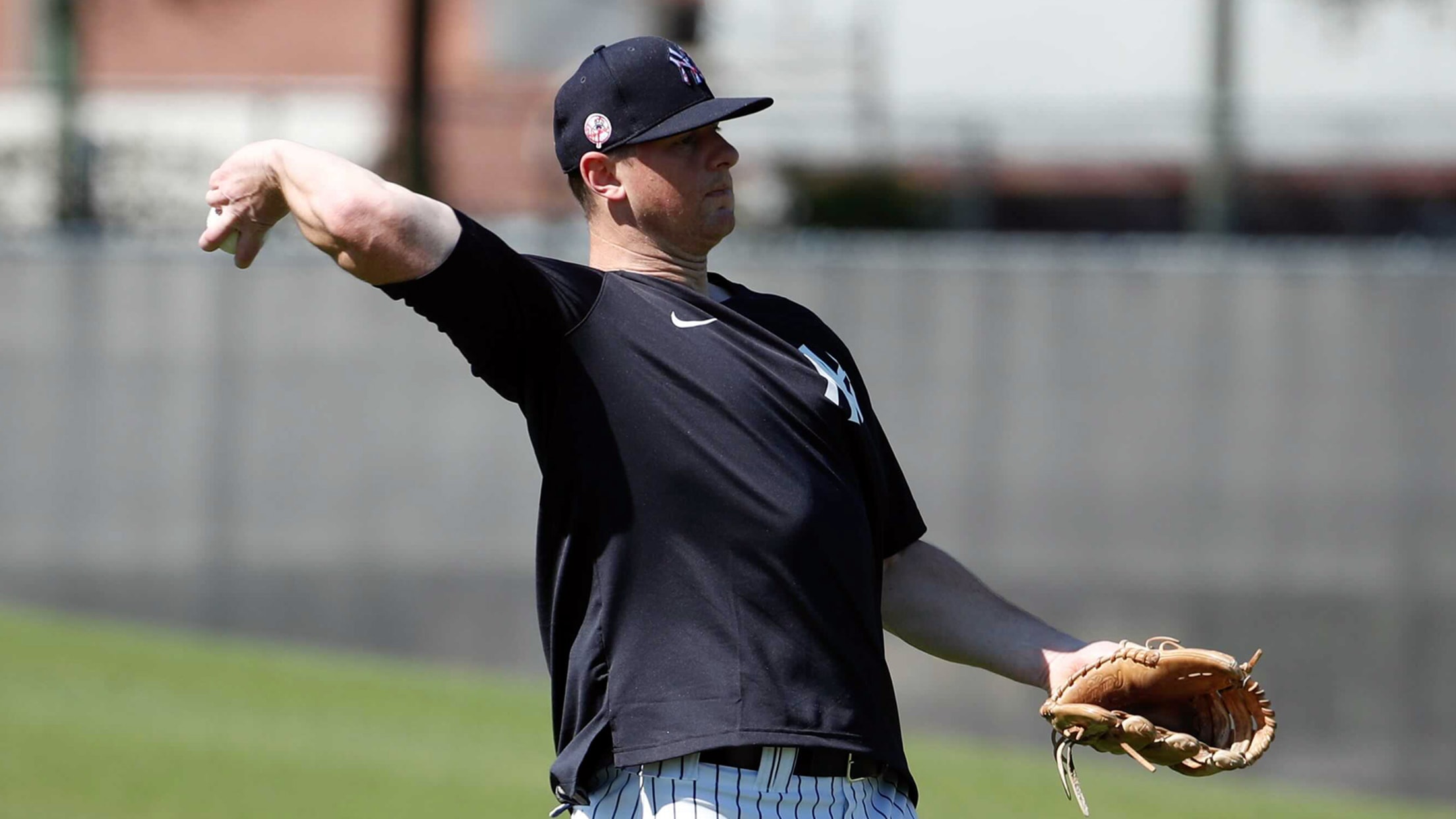 TAMPA, Fla. -- No more artificial noise pumped through the stadium speakers, which manager Aaron Boone once compared to the static of an old AM radio. No more moonshot homers or long foul balls rattling around empty sections, eventually coming to rest underneath a dusty blue seat. For the first
Yanks notes: Starters' health; Andújar; Bruce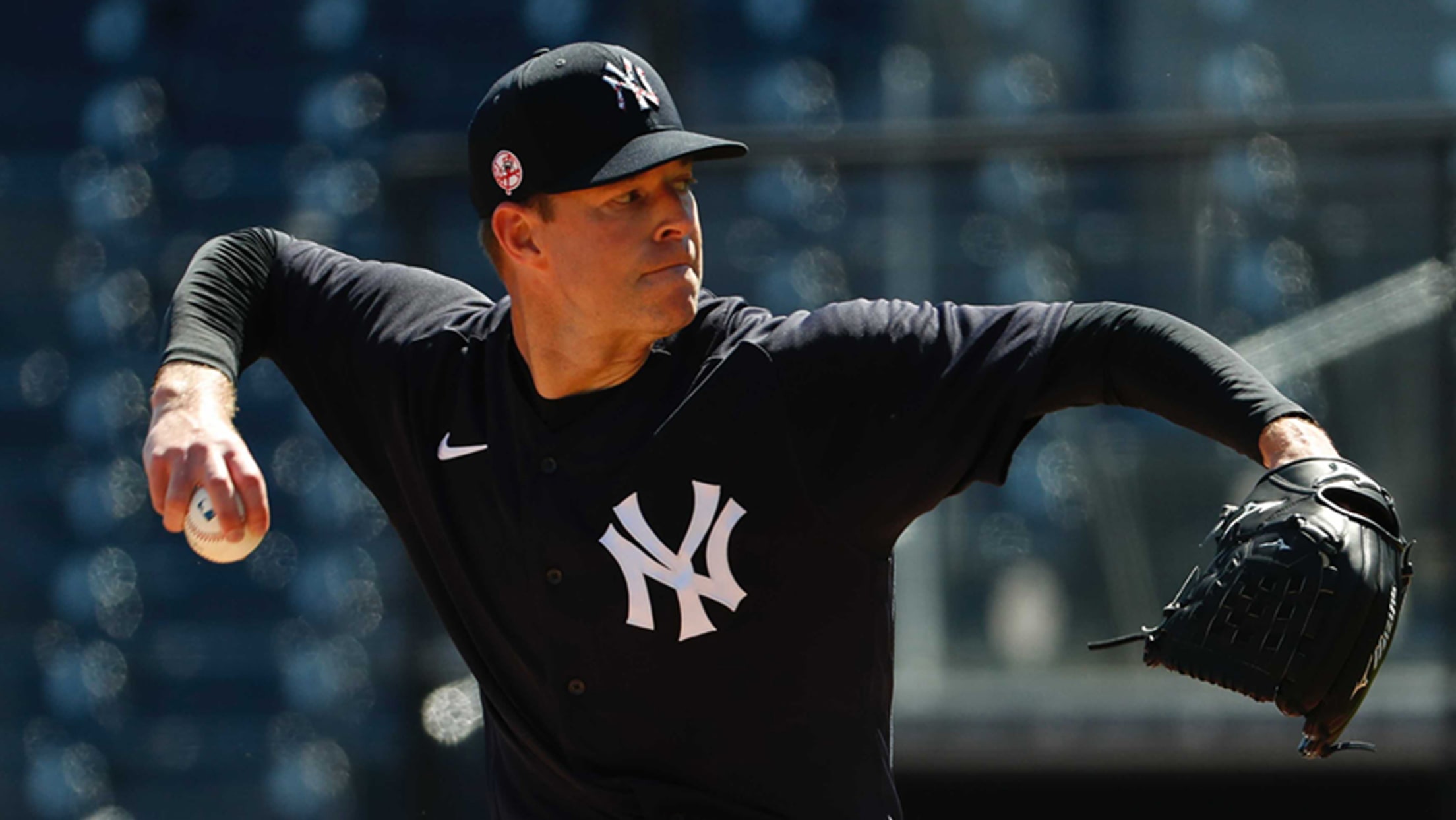 TAMPA, Fla. -- The biggest questions in Yankees camp revolve around the health of the starting rotation, considering that Corey Kluber, Jameson Taillon and Domingo Germán combined to pitch all of one inning at the Major League level last year. There is no need to worry, according to Kluber, who
'Big brother' Gardner paved way for Frazier
Elder statesman: 'It's been a lot of fun for me to watch him grow'
TAMPA, Fla. -- It was one year ago that Clint Frazier voiced a desire to take Brett Gardner's job as the Yankees' starting left fielder, a comment that raised some eyebrows outside of the home clubhouse at George M. Steinbrenner Field. Yet within those walls, everyone understood exactly what was
Domingo Germán issues public apology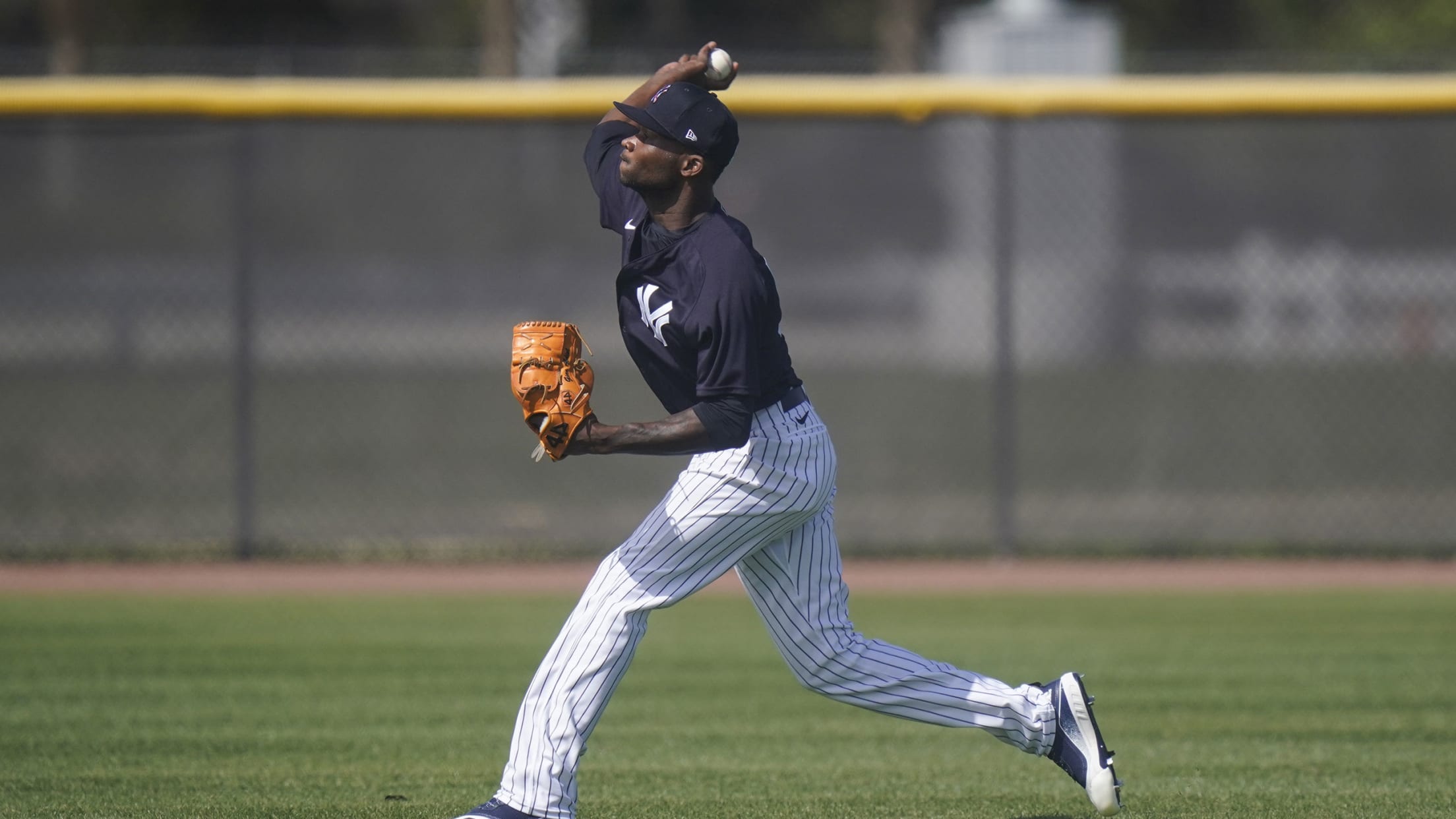 TAMPA, Fla. -- Yankees right-hander Domingo Germán issued a public apology on Wednesday for his actions on the evening of Sept. 16, 2019, which precipitated an 81-game suspension for violation of Major League Baseball's policy against domestic violence. Germán said that he is thankful for an opportunity to resume his
Notes: Stanton, Voit, Taillon, Gleyber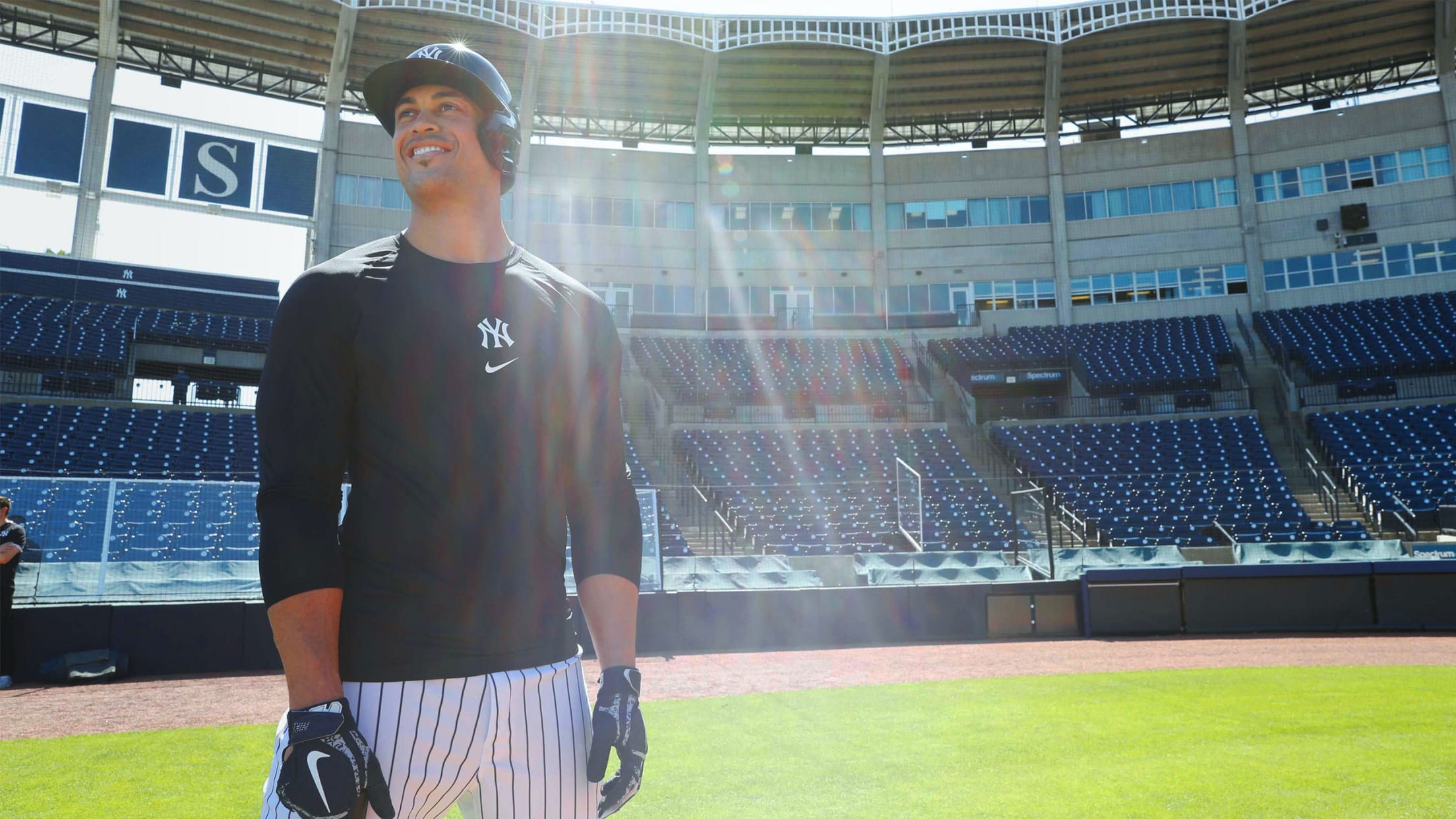 TAMPA, Fla. -- Any questions about Giancarlo Stanton's ability to shine in the playoffs were answered last October, when the slugger belted six homers with 13 RBIs through the Yankees' seven postseason games. Having strapped the Yankees across his broad shoulders for those crucial series against the Indians and Rays,
Born to run: The fastest prospects in baseball
Speed. It's one of those tools that can't be taught, but how to use it effectively on the basepaths can. There have been plenty of players who could flat-out fly who never learned to properly steal a base, and plenty of players with good speed who were more effective at
Baseball's 25 best players under 25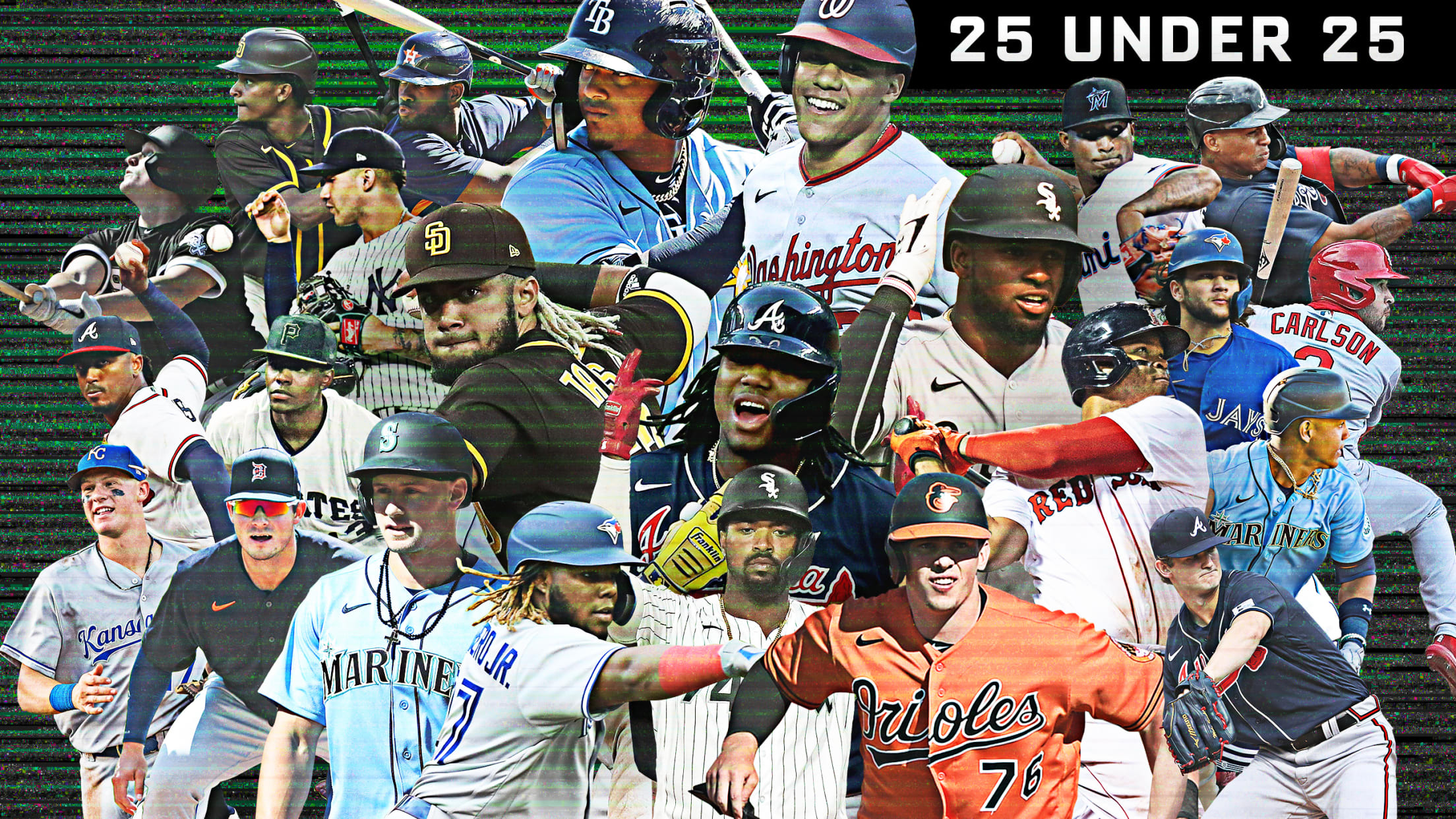 If you were starting a team today, and you were able to choose only from players under 25 years old -- that's Major League stars and Minor League prospects, just so long as they aren't past their age-24 season in 2021 -- who would you pick? It's a difficult, if