Cashman: Yankees 'all in' on Tulowitzki
New York confident shortstop can regain All-Star form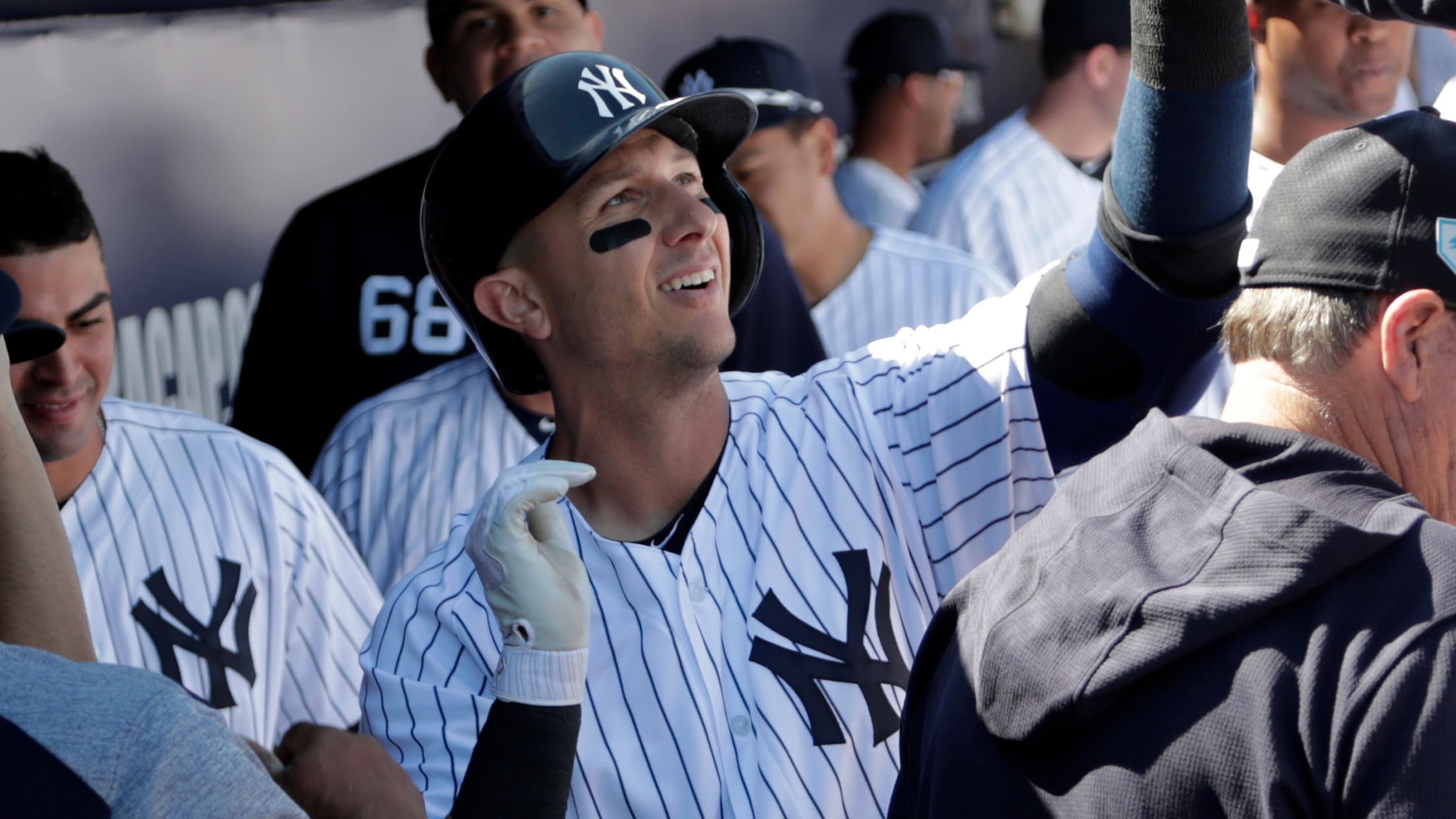 TAMPA, Fla. -- The typical free-agent workout seldom extends past the 20-minute mark, especially for someone who boasts Troy Tulowitzki's glossy credentials. Generally speaking, your average position player will show off a few batting-practice swings, field and throw some balls, then zip his equipment bag and hope for a contract
Yanks deal Diehl to Rox for Tauchman
Acquisition boosts outfield depth; New York places Montgomery on 60-day IL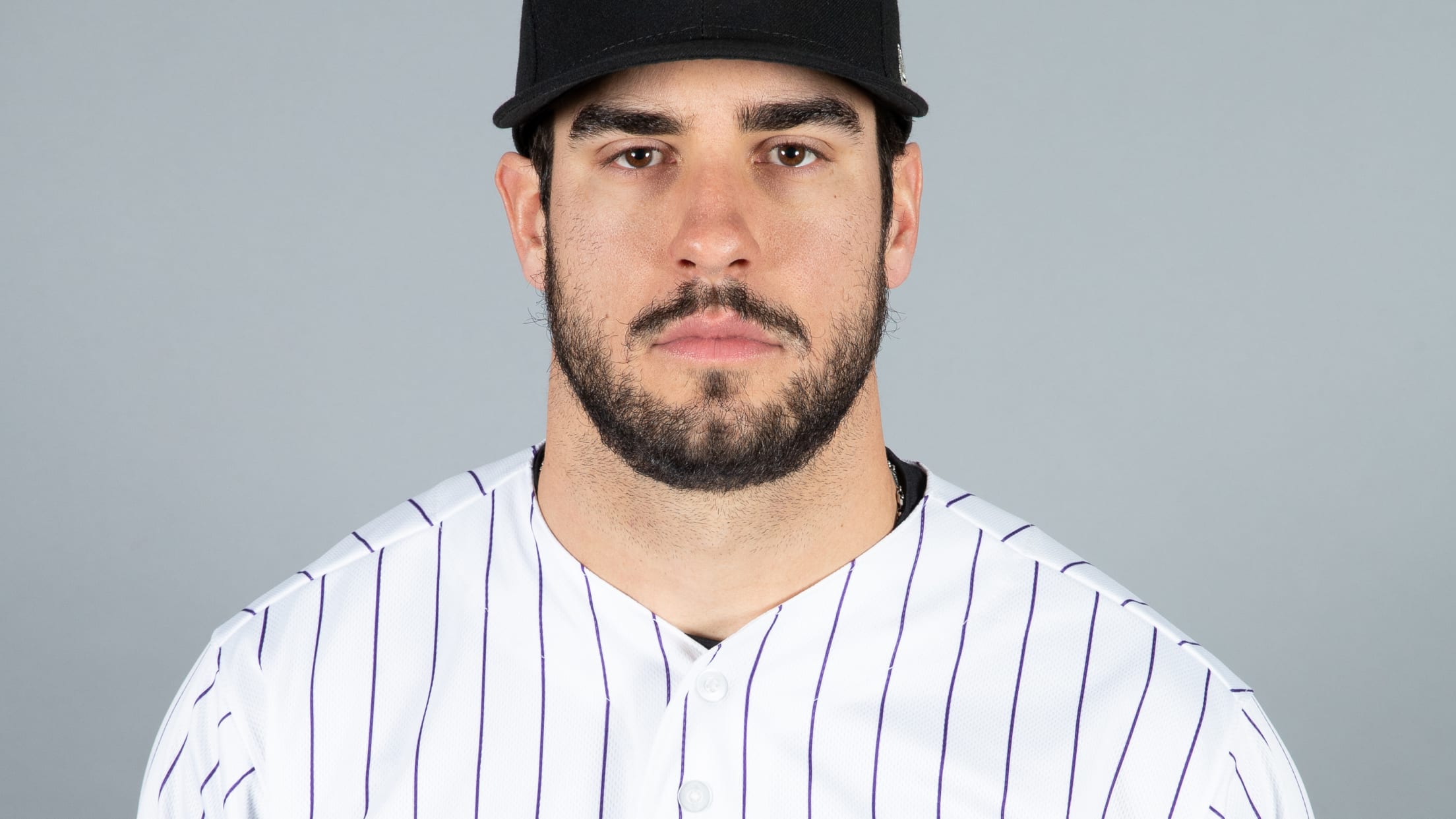 TAMPA, Fla. -- With the Opening Day roster continuing to come into focus, the Yankees moved to address their positional depth on Saturday afternoon, acquiring outfielder Mike Tauchman from the Rockies in exchange for left-hander Phillip Diehl. "We're excited to get a guy that we feel like is pretty talented
German, Cessa make Opening Day roster
Cortes, Florial, Hale reassigned to Minor League camp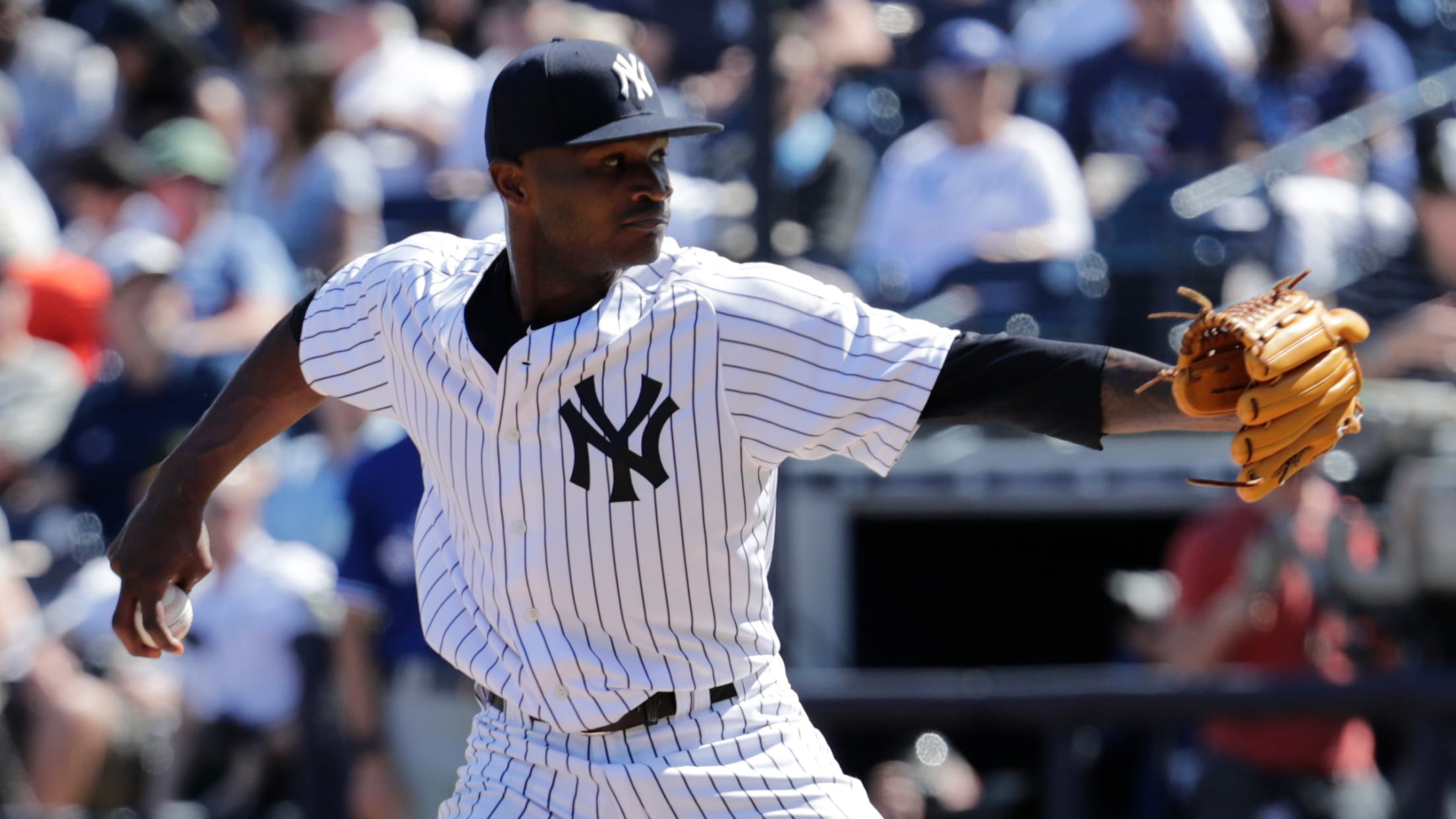 TAMPA, Fla. -- Domingo Germán reached for the door handle to the manager's office and sauntered through the hallway to rejoin his teammates, his beaming smile offering a sneak preview of the news that Aaron Boone was about to announce. It has been decided that German and Luis Cessa have
Bird OK, scratched for extra precaution
Lefty Tarpley receives James P. Dawson Award; Gonzalez makes Yankees debut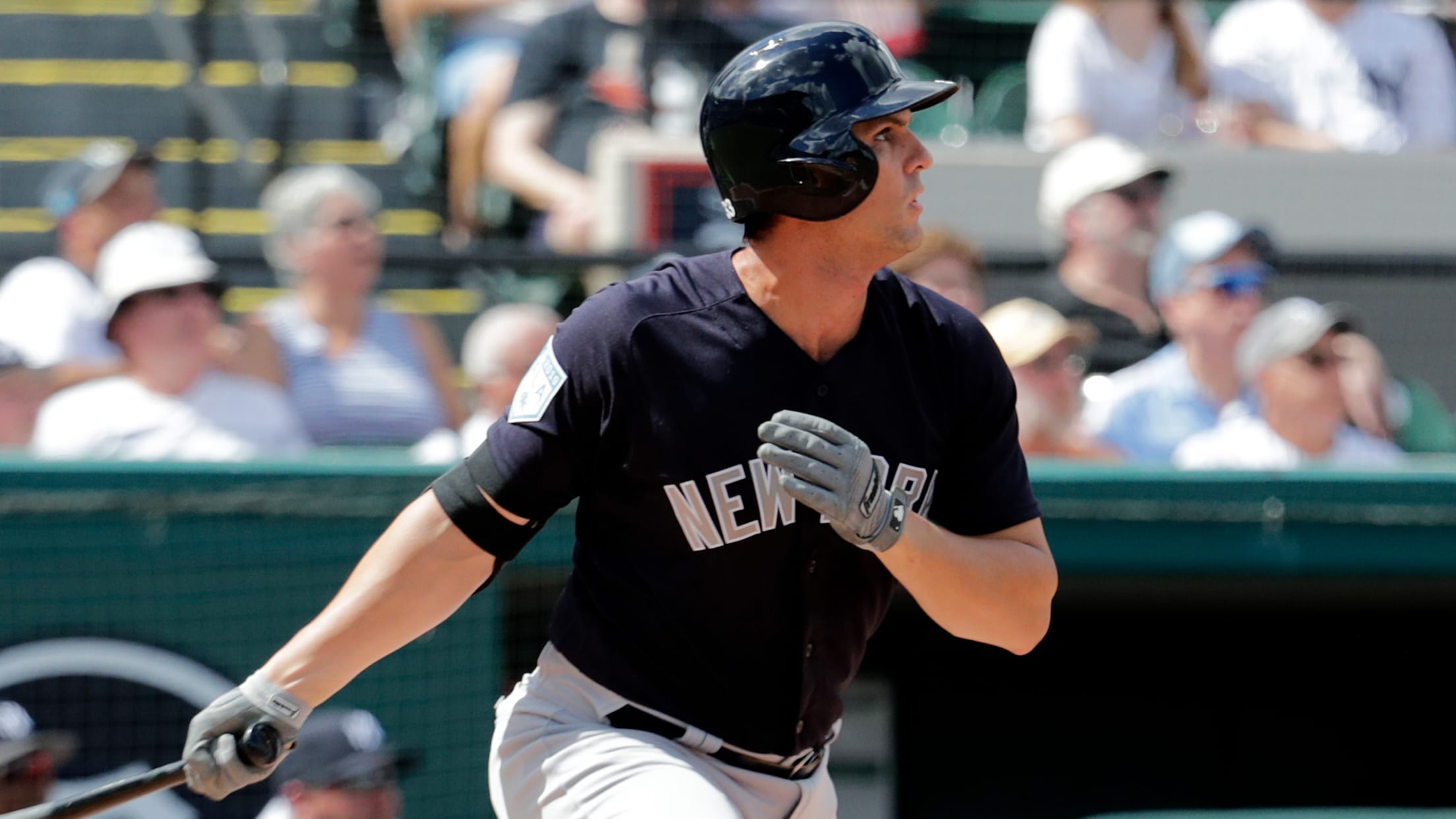 TAMPA, Fla. -- Greg Bird participated in batting practice on Saturday, but he was scratched from the Yankees' lineup about 90 minutes prior to the first pitch of their 7-3 loss to the Blue Jays, prompting concerns about yet another late-spring injury for the first baseman. That is not the
Stanton hitting his groove with 2-homer game
Yanks slugger: 'I feel better now ... than I did leaving spring last year'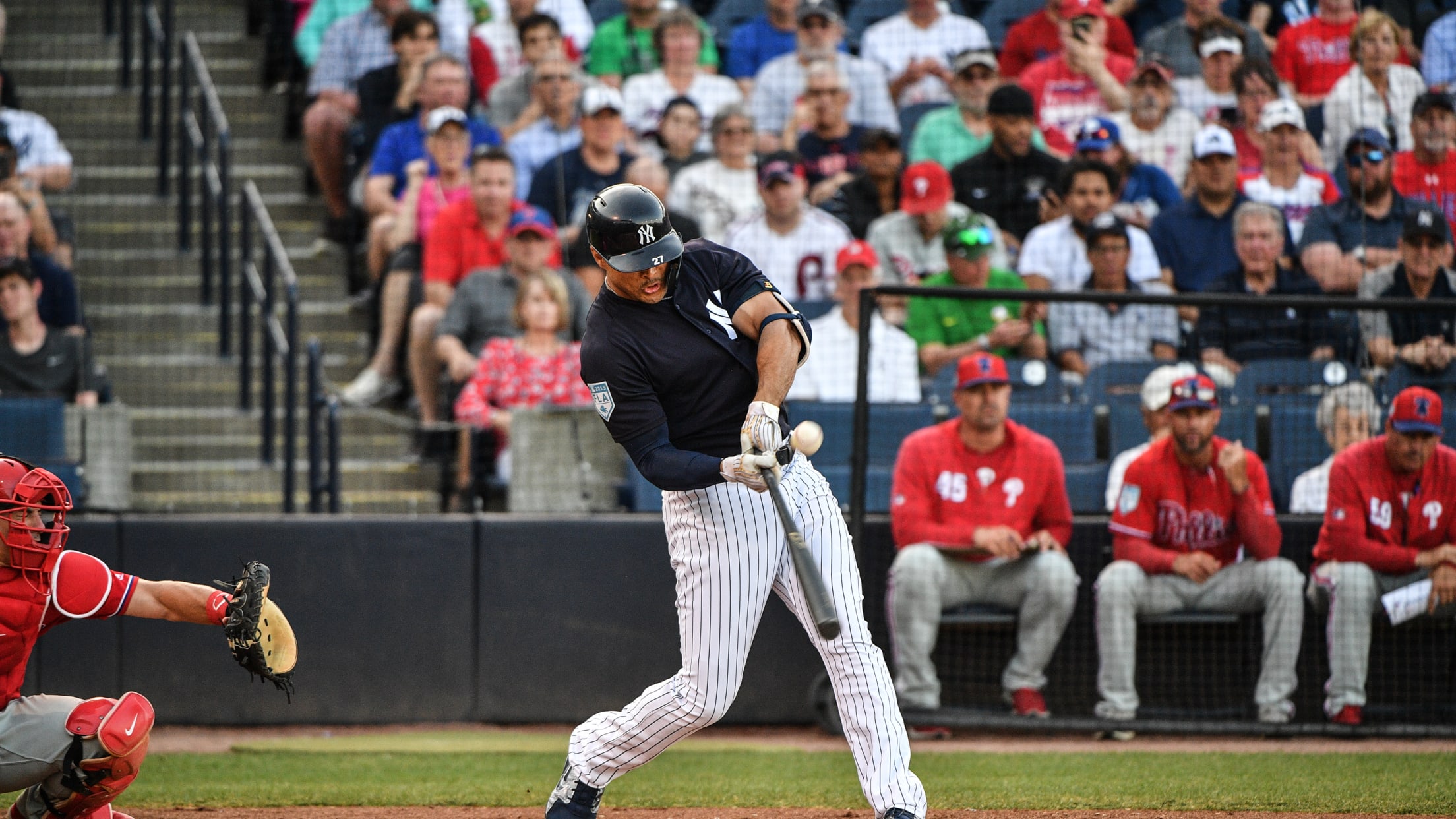 TAMPA, Fla. – The lumber may not have been ready for prime time, but it seems like Giancarlo Stanton's swing is. Stanton homered twice, including a broken-bat blast over the left-field fence, as the Yankees outslugged the Phillies for a 6-3 victory on Friday evening at George M. Steinbrenner Field.
Frazier optioned to Triple-A after rocky spring
24-year-old outfielder was 6-for-46 (.130) in Grapefruit League play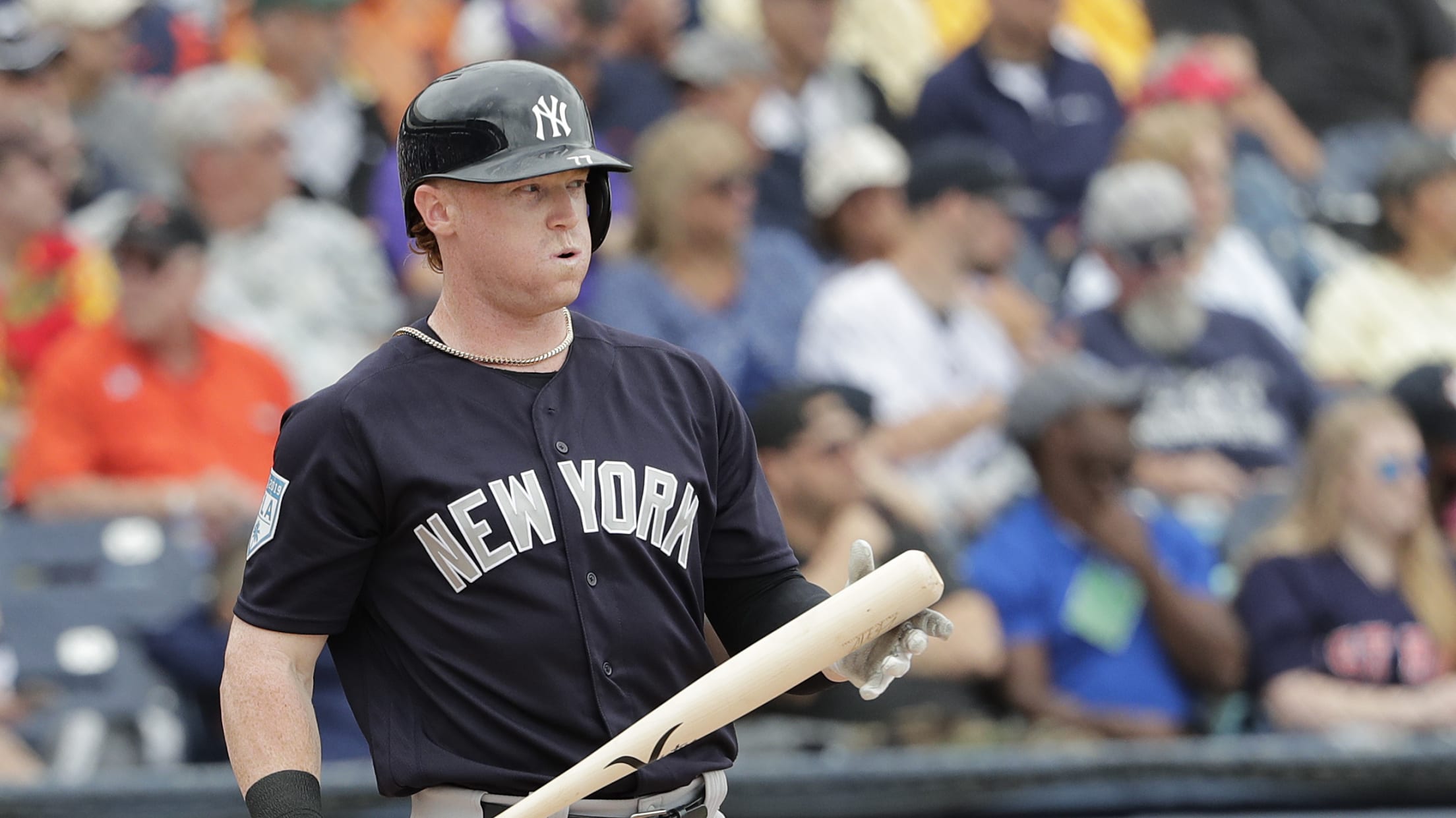 TAMPA, Fla. -- Clint Frazier's bid to make the Opening Day roster concluded on Friday, as the outfielder was optioned to Triple-A Scranton/Wilkes-Barre prior to the Yankees' Grapefruit League game against the Phillies. Frazier arrived in camp announcing his intent to steal playing time from Brett Gardner in the big
Yankees talk shop in 'Buzz in the Bronx' series
YES unveils new promo campaign set in NYC-style barbershop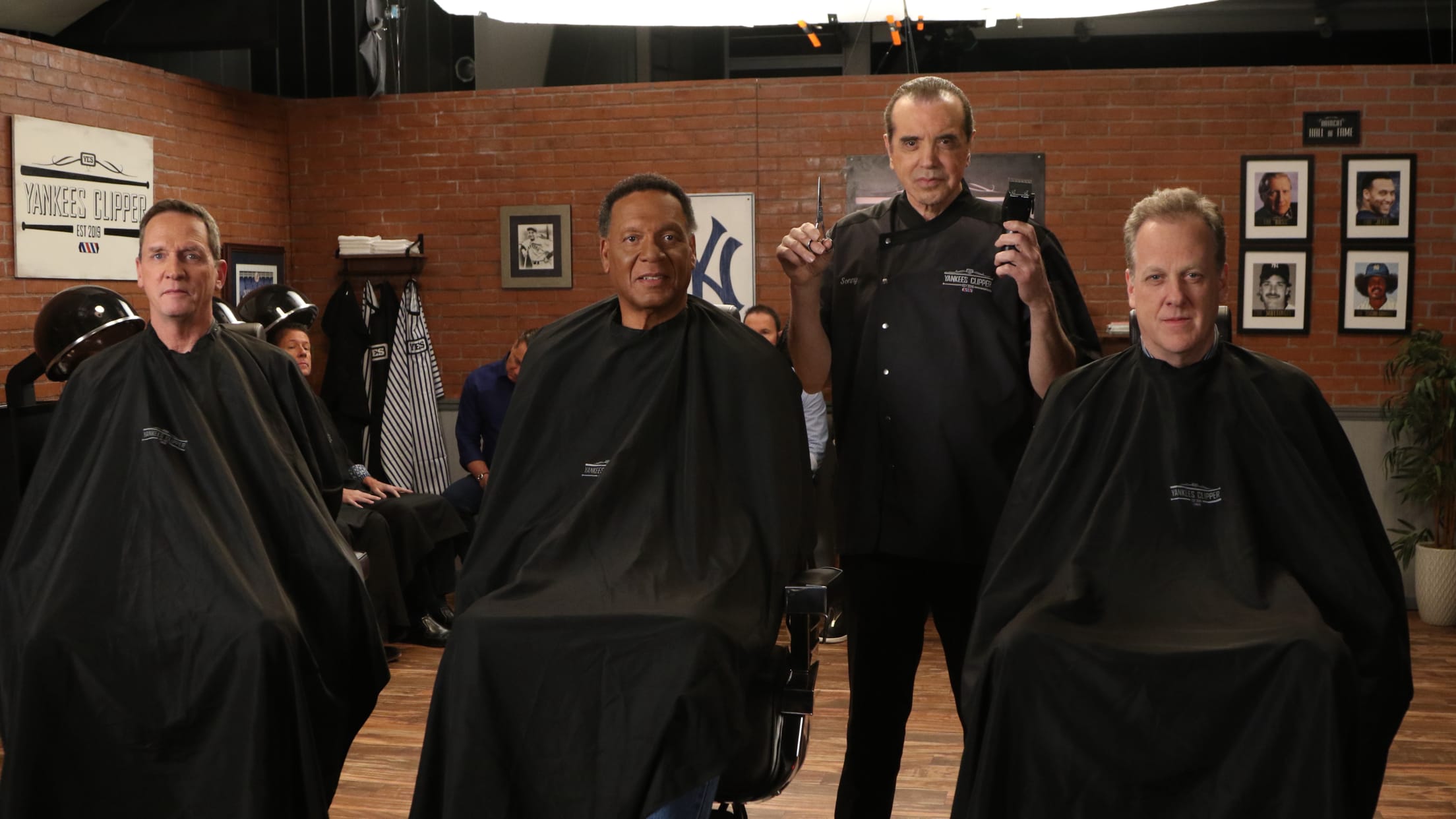 The Yankees' World Series aspirations are as strong as ever with Opening Day approaching, and the YES Network is tapping into the hype as it kicks off its coverage of the Bronx Bombers' season. YES debuted its "Buzz in the Bronx" Yankees promotional campaign for 2019 on Friday night, airing
Friday's top prospect performers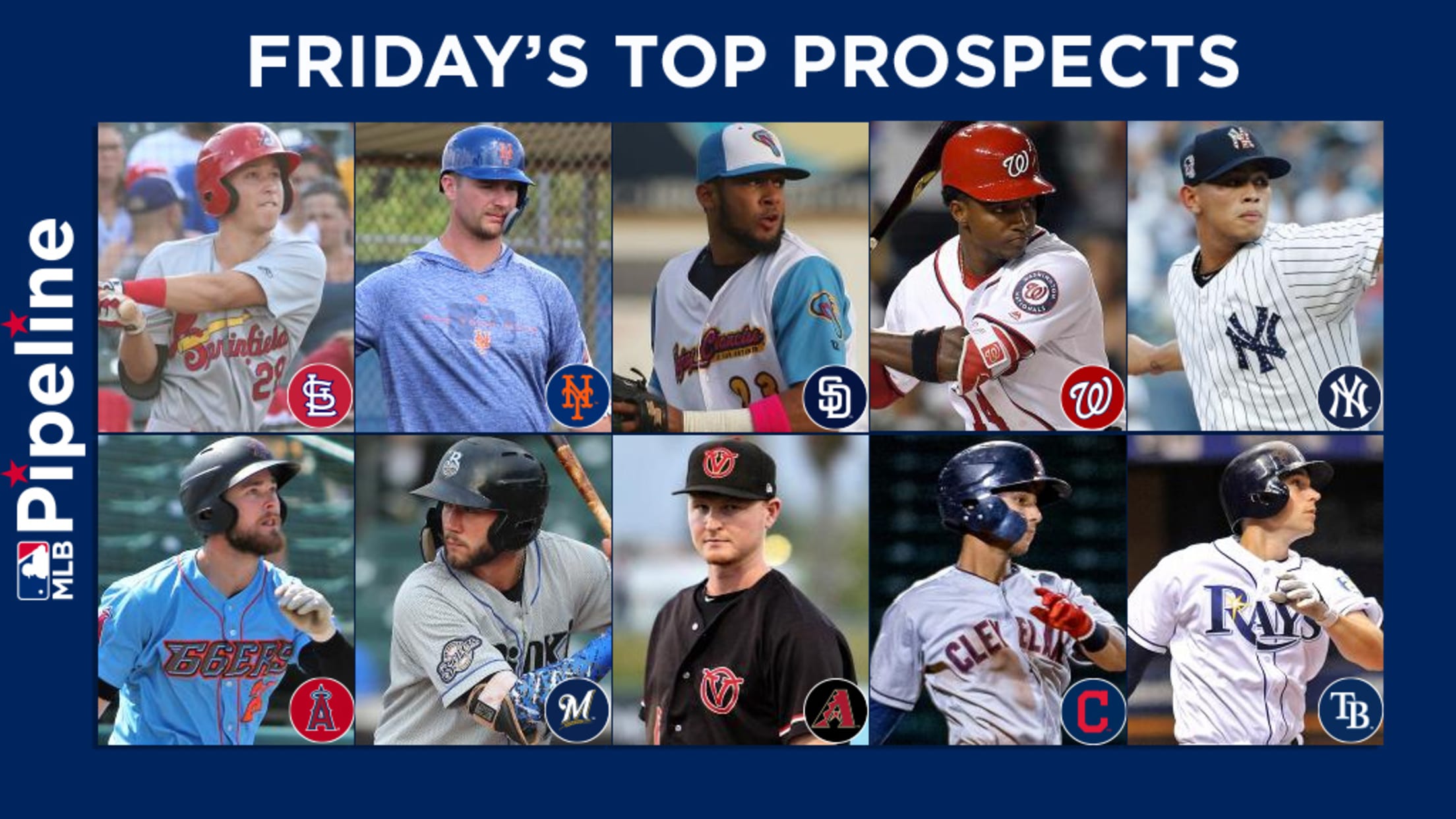 A crop of Cardinals prospects, led by Tommy Edman, turned in strong performances on Friday as St. Louis routed the Mets, 15-5, in Grapefruit League action. Edman, the Cardinals' No. 13 prospect per MLB Pipeline, paced the offense by going 4-for-6 with four singles and three RBIs and was the
Sabathia, Gonzalez get in work on Thursday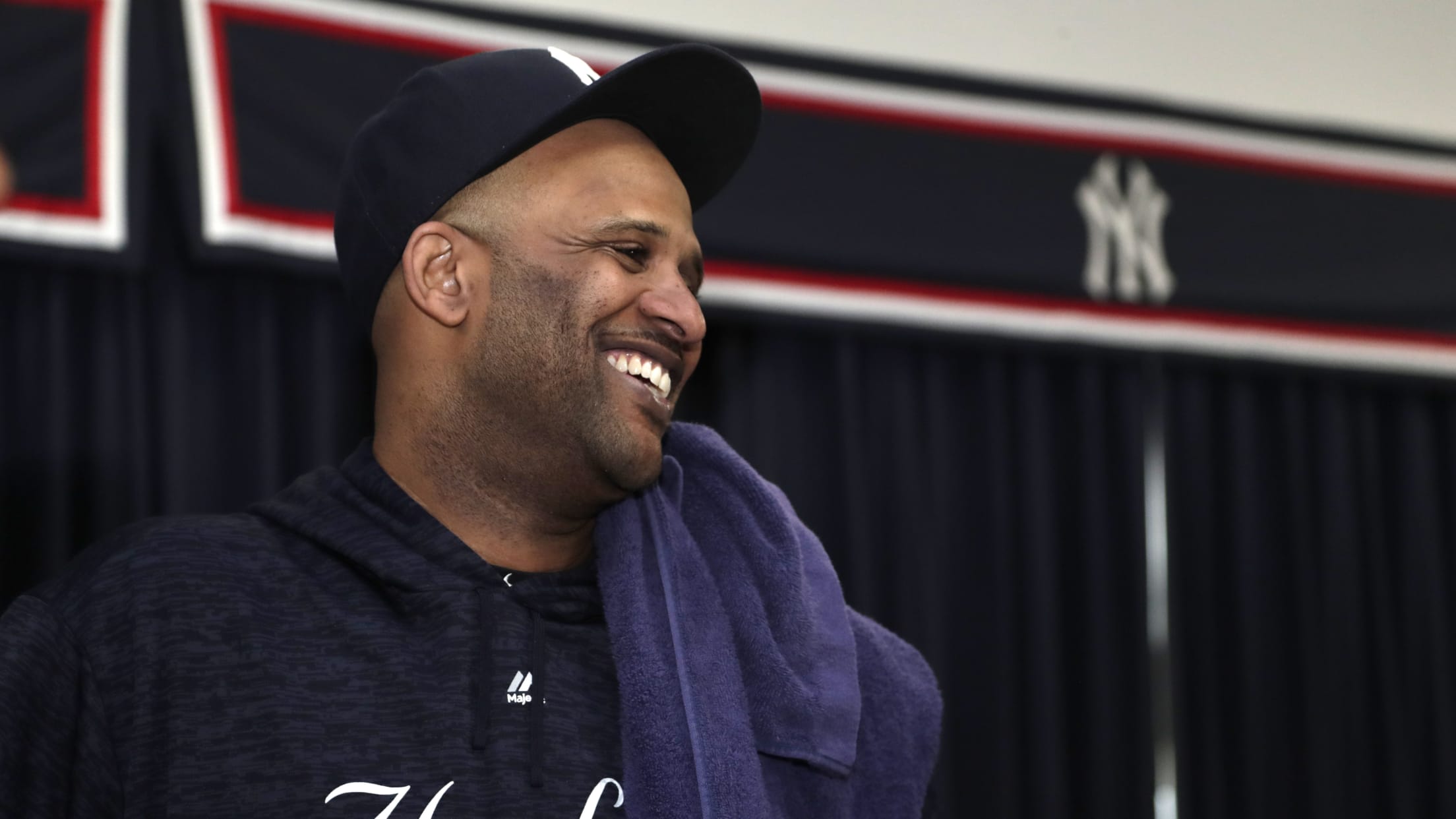 TAMPA, Fla. -- Facing an opponent for the first time since his December health scare, CC Sabathia rolled back the clock, returning to Minor League camp to work two innings against the Tigers' Triple-A lineup on Thursday afternoon. With pitching coach Larry Rothschild looking on, Sabathia threw 26 pitches at
Mussina eager for Cooperstown weekend
Hall of Fame visit a reminder of his consistent excellence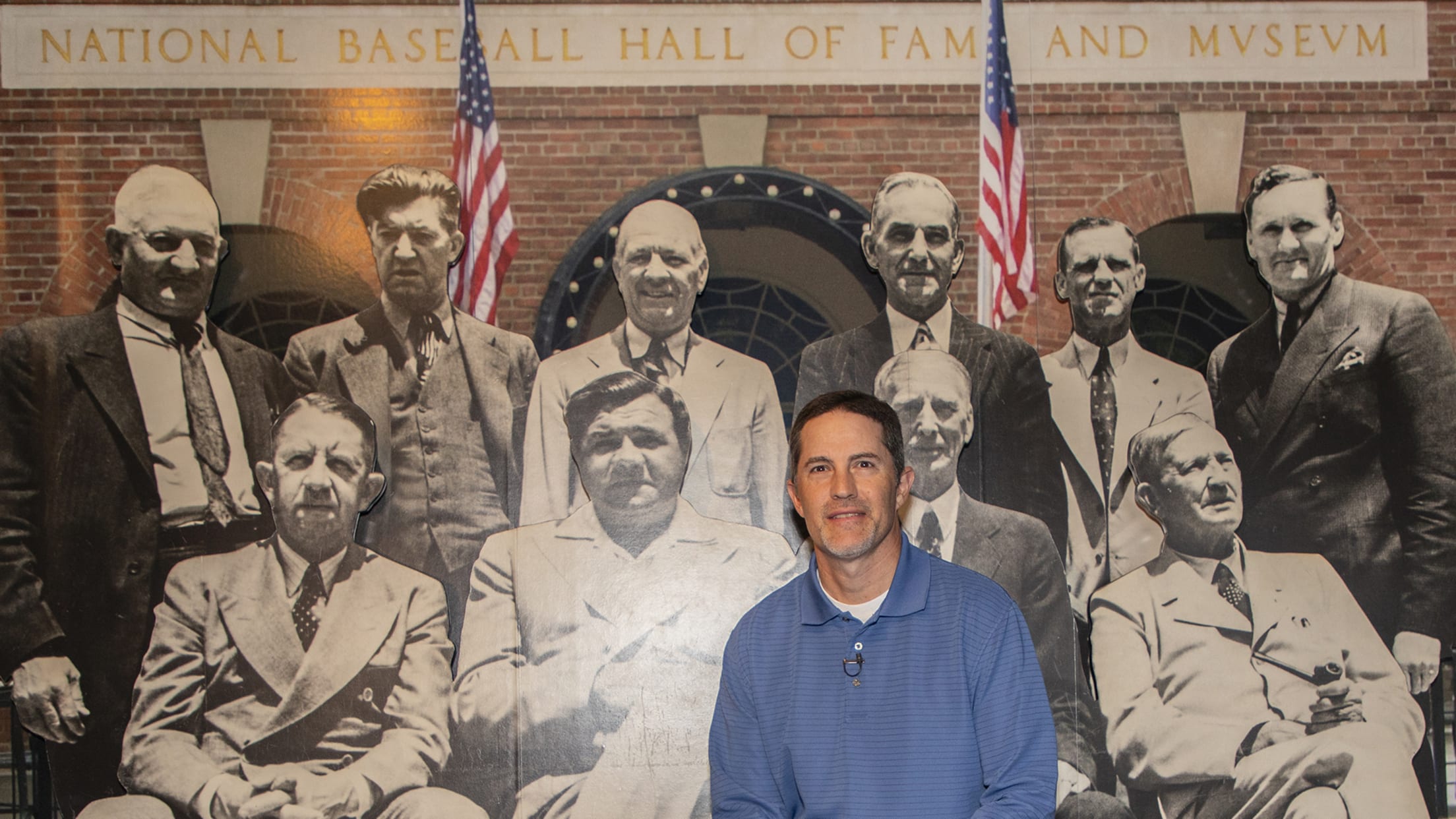 Mike Mussina had few near misses during his illustrious playing career, but he can now check Hall of Famer off that list. The longtime stalwart starting pitcher, who split his career between the Baltimore Orioles and New York Yankees, made his first trip to the National Baseball Hall of Fame
30 breakout prospects for 2019 -- 1 per team
These guys could shoot up the rankings in '19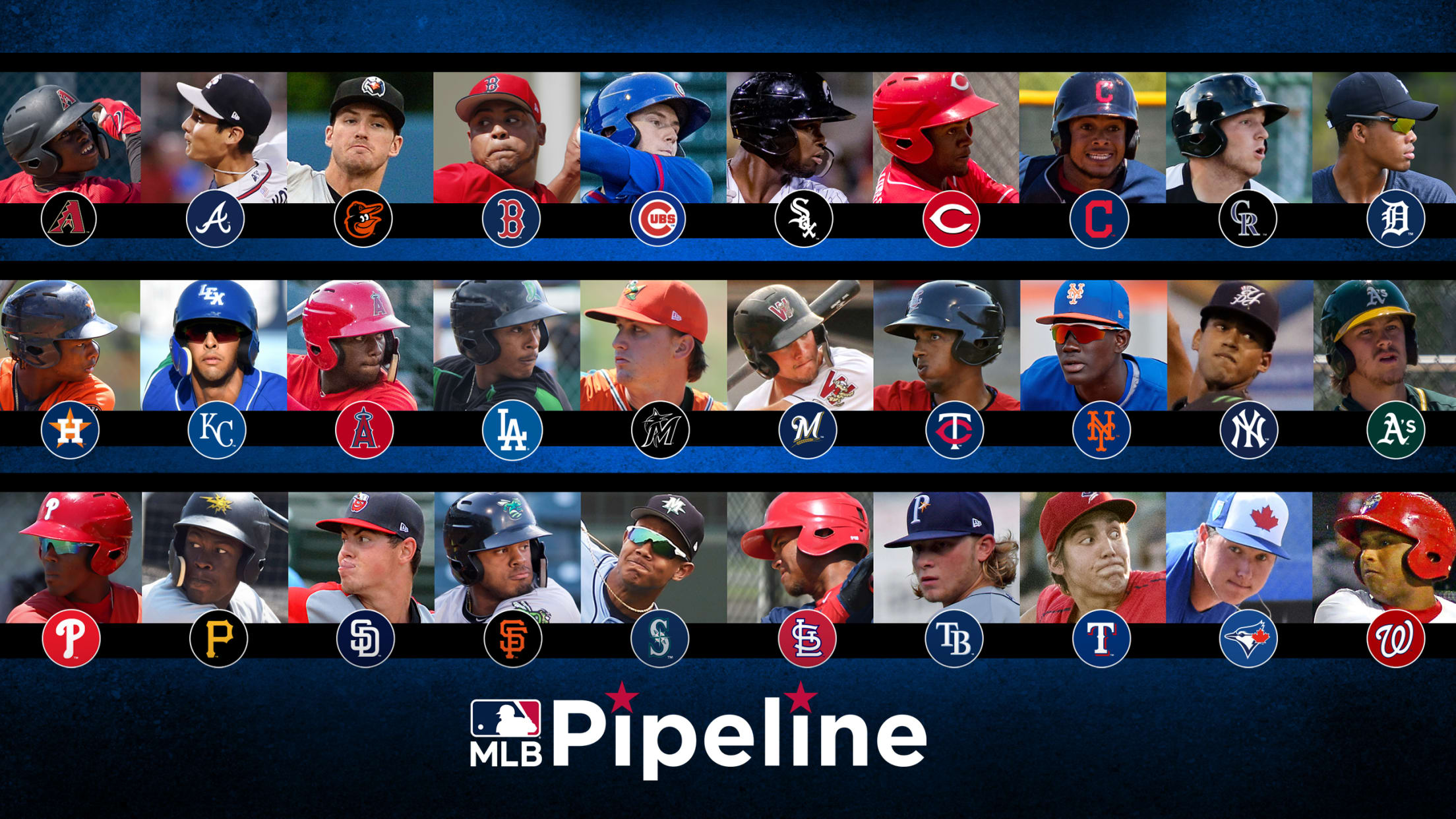 The four players atop MLB Pipeline Top 100 Prospects list -- Blue Jays third baseman Vladimir Guerrero Jr., Padres shortstop Fernando Tatis Jr., White Sox outfielder Eloy Jimenez and Nationals outfielder Victor Robles -- are no surprise. They all ranked among the eight best on the 2018 preseason Top 100.
Tanaka reflects on playing with, against Ichiro
Yankees ace: 'He was a superstar when I was in elementary school'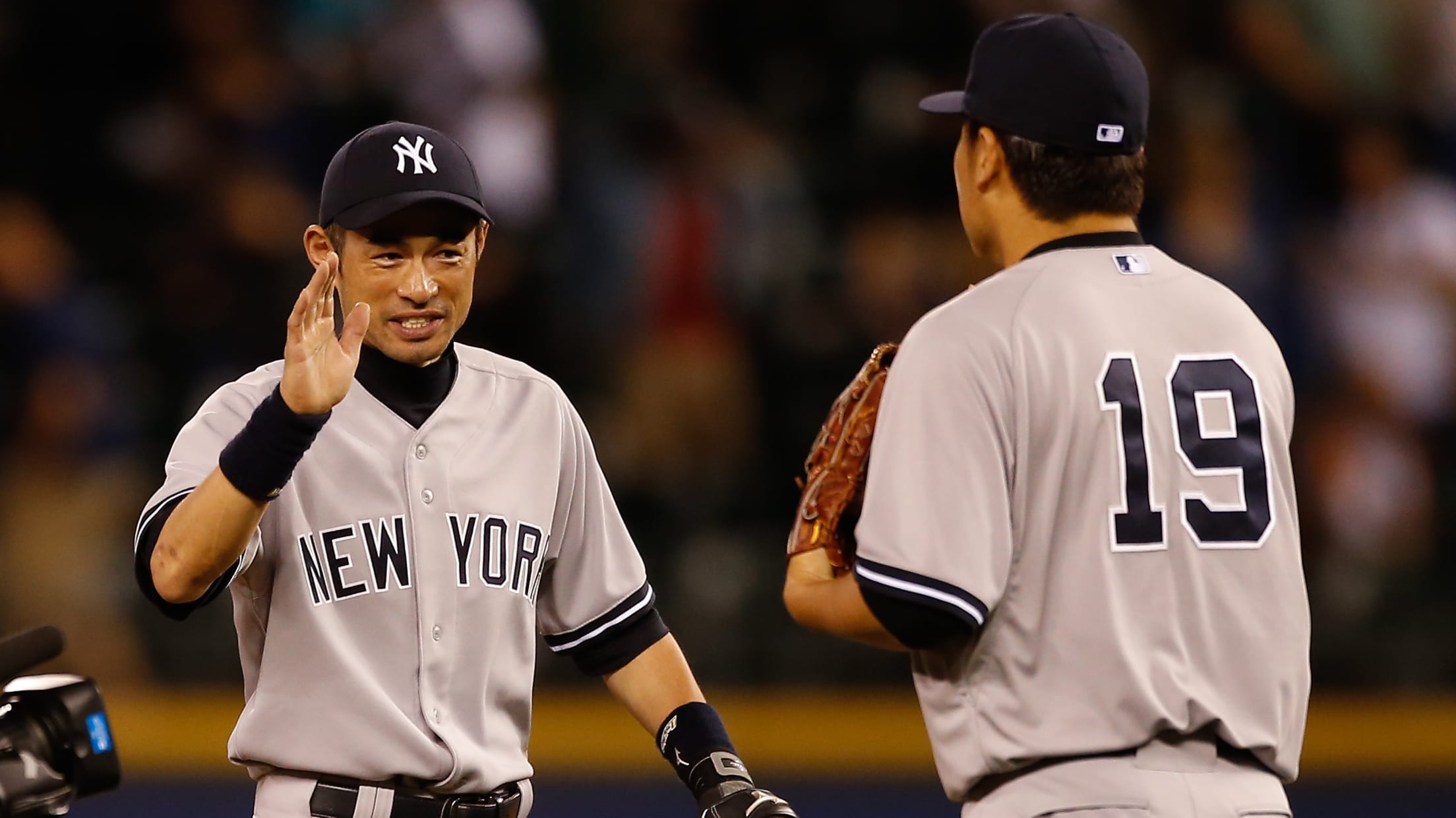 TAMPA, Fla. -- Masahiro Tanaka wanted to watch every moment. As Ichiro Suzuki announced his retirement half a world away on Thursday morning, the Yankees hurler was tethered to a television set in the clubhouse at George M. Steinbrenner Field, absorbed with appreciation for the iconic performer. "I think that
Severino feels 'pretty normal' after throwing
Yankees ace shows no signs of discomfort after throwing for first time in two weeks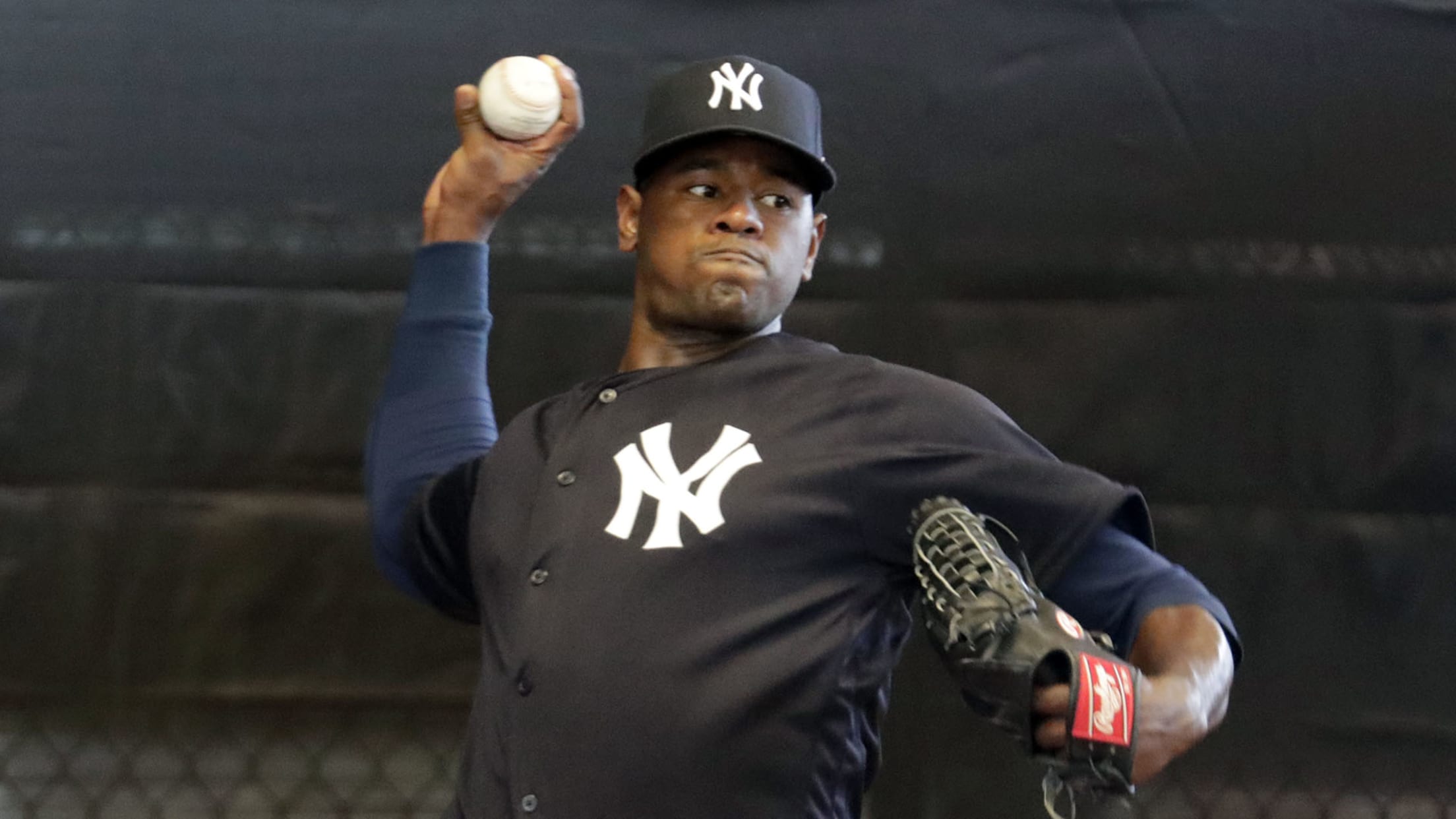 TAMPA, Fla. -- Luis Severino reported no issues after making 25 tosses at a distance of 60 feet on Wednesday morning at George M. Steinbrenner Field, marking the right-hander's first on-field action in two weeks. Severino said his mechanics felt "a little bit off" due to the layoff, but there
Gonzalez: A 'no-brainer' to sign with Yankees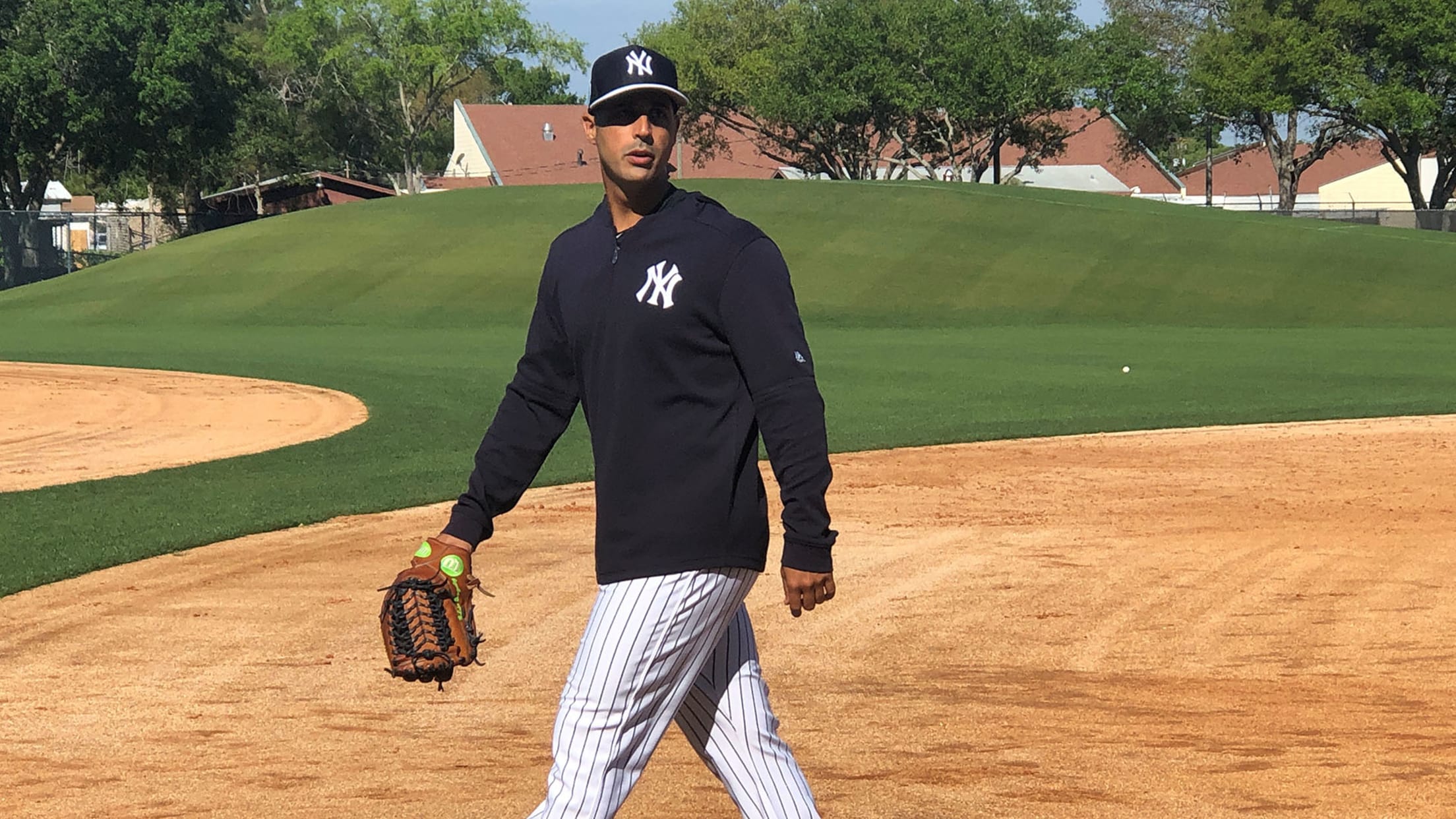 TAMPA, Fla. -- Gio Gonzalez spent his offseason waiting for a phone call, watching hundreds of others report to big league camps while he remained unsigned in South Florida, throwing on high school and college fields in an attempt to simulate Spring Training. Even under normal circumstances, a chance to
Exciting new food items await at Yankee Stadium
Milkshakes, ribs, new City Winery bar among additions fans can enjoy
NEW YORK -- Watching Aaron Judge hit monster home runs isn't the only thing to look forward to at Yankee Stadium this season. On Wednesday, the Yankees unveiled an expanded dining menu that would make Rachael Ray blush. The new food options will be available starting with the Yankees home
Here's a look at the Yankees' farm system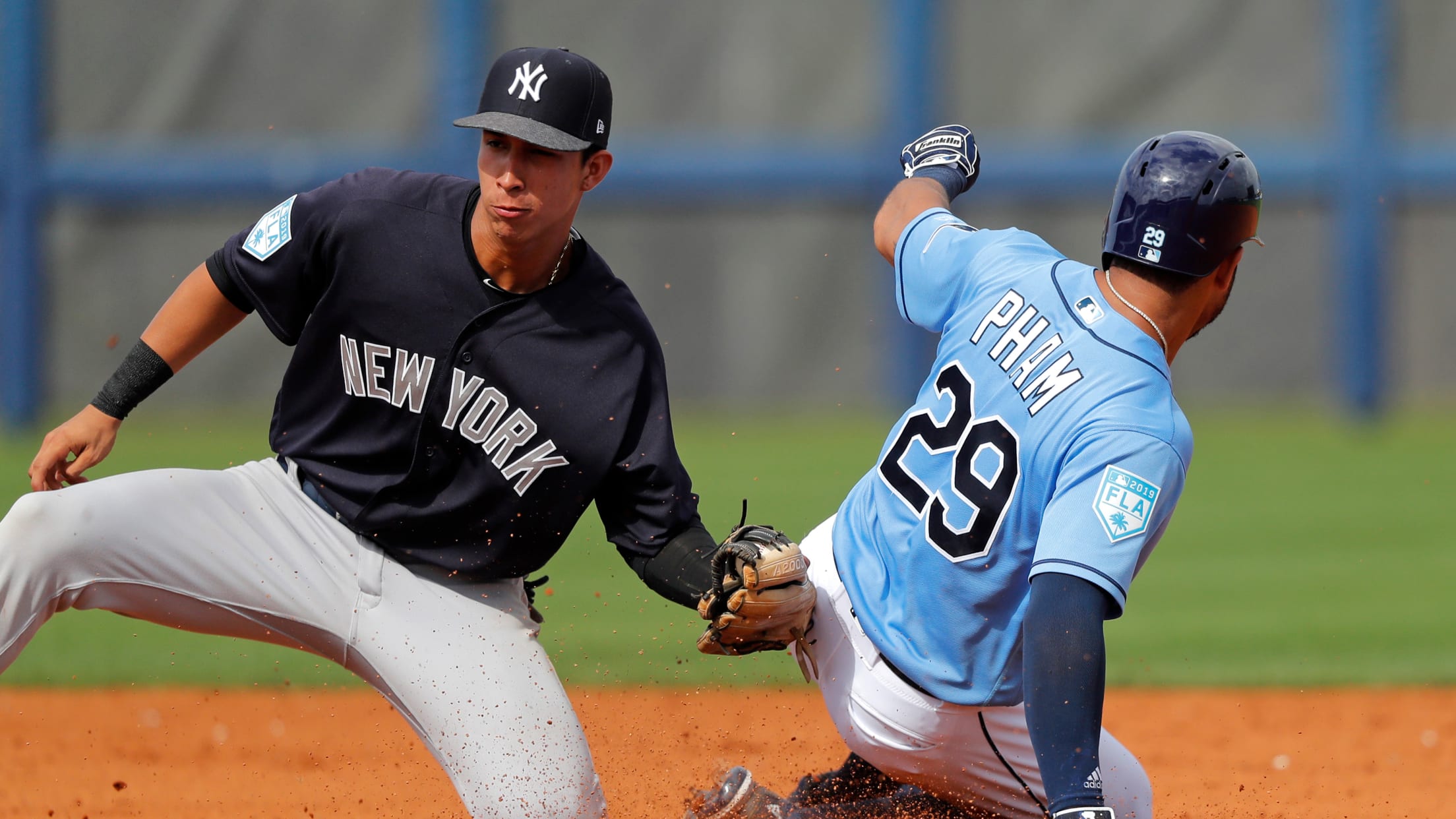 TAMPA, Fla. -- If young pitchers who can throw hard are your thing, then you should really head to Yankees Minor League camp. It's still too early to know exactly what they'll become, but there's some serious arm strength brewing at the lower levels of the system here. There's a
1 player per team who changed minds in camp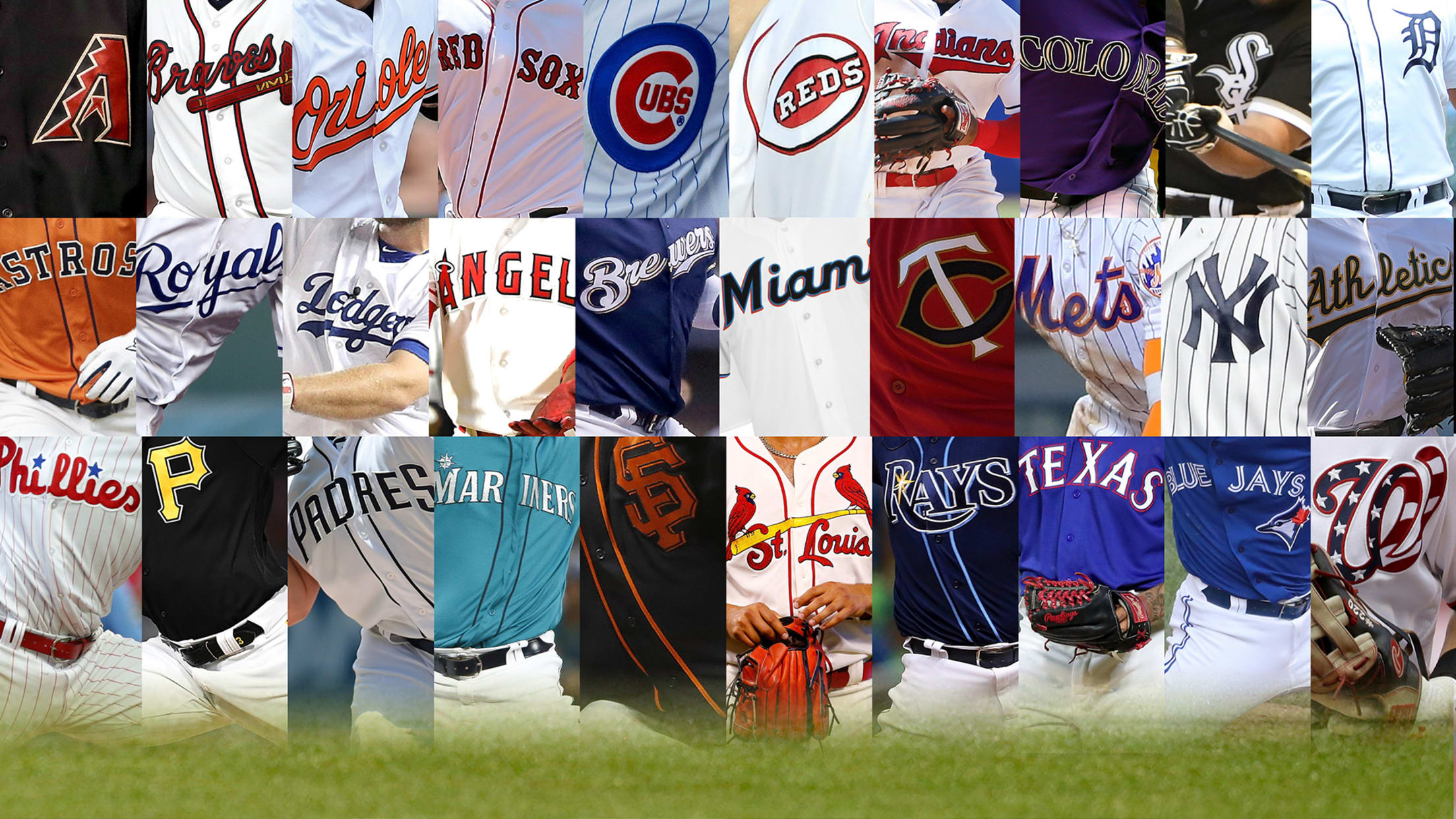 There's the guy who emerges from the pack and plays his way into the conversation. Sometimes, it's a raw kid; other times, a veteran some had written off. To many of us, this is the most fun thing about Spring Training. With that in mind, let's check out some of
Return to top remains goal at Yanks camp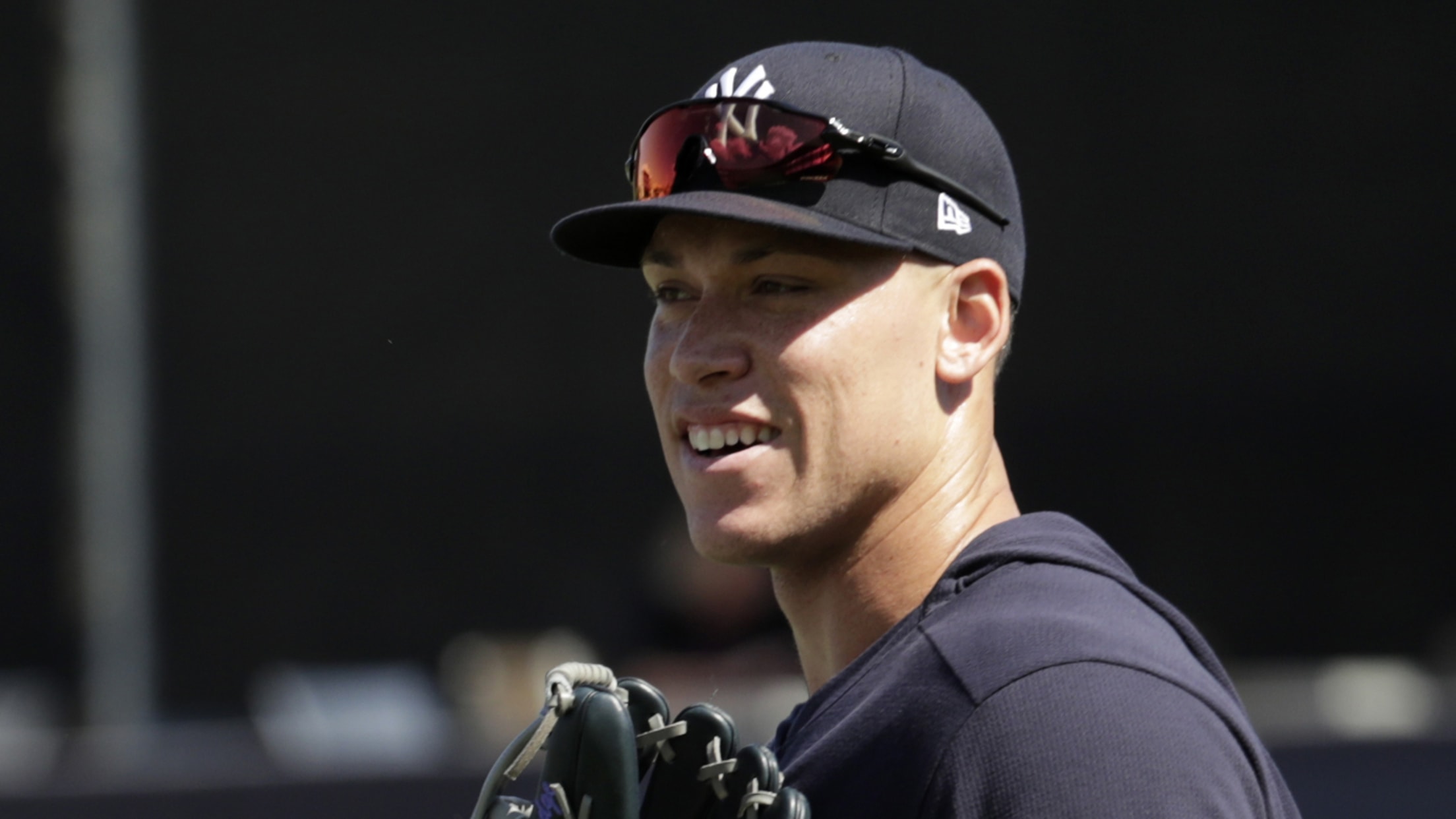 No American League team may have improved its roster more this past offseason than the Yankees, a club that was already talented enough to produce 100 regular-season victories before falling to the eventual World Series champions for a second consecutive season. For Aaron Judge, the sting of that early October
Betances (shoulder) to go on injured list
Boone believes Yanks have bullpen depth to bridge righty's absence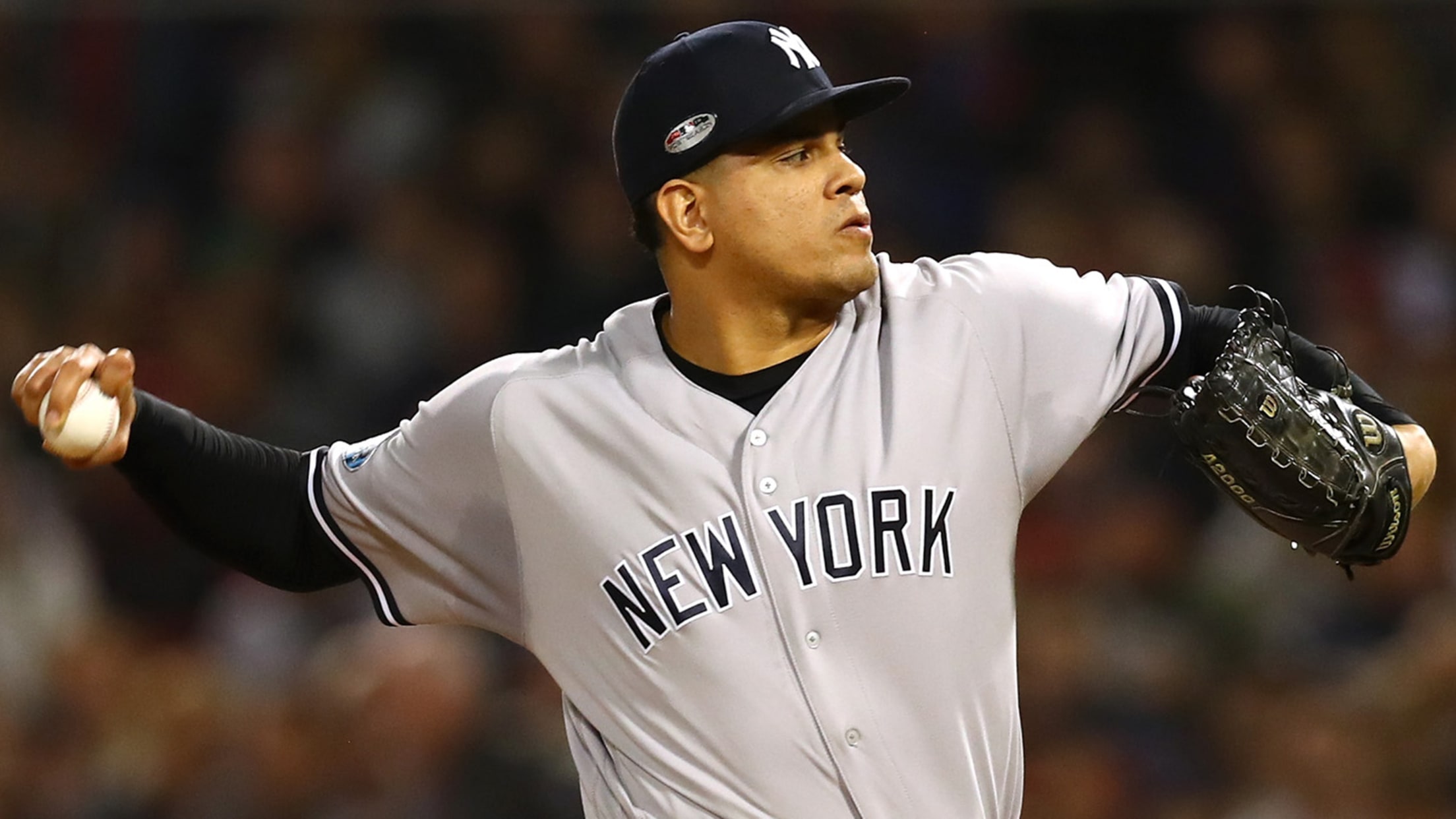 TAMPA, Fla. -- Dellin Betances is pressing a pause button on the search for his missing velocity, and the right-hander will begin the regular season on the injured list due to a right shoulder impingement, the Yankees announced during Tuesday's 6-2 Grapefruit League win over the Rays. An MRI taken
'Good chance' Yankees start using openers
Green, Holder could be candidates during regular season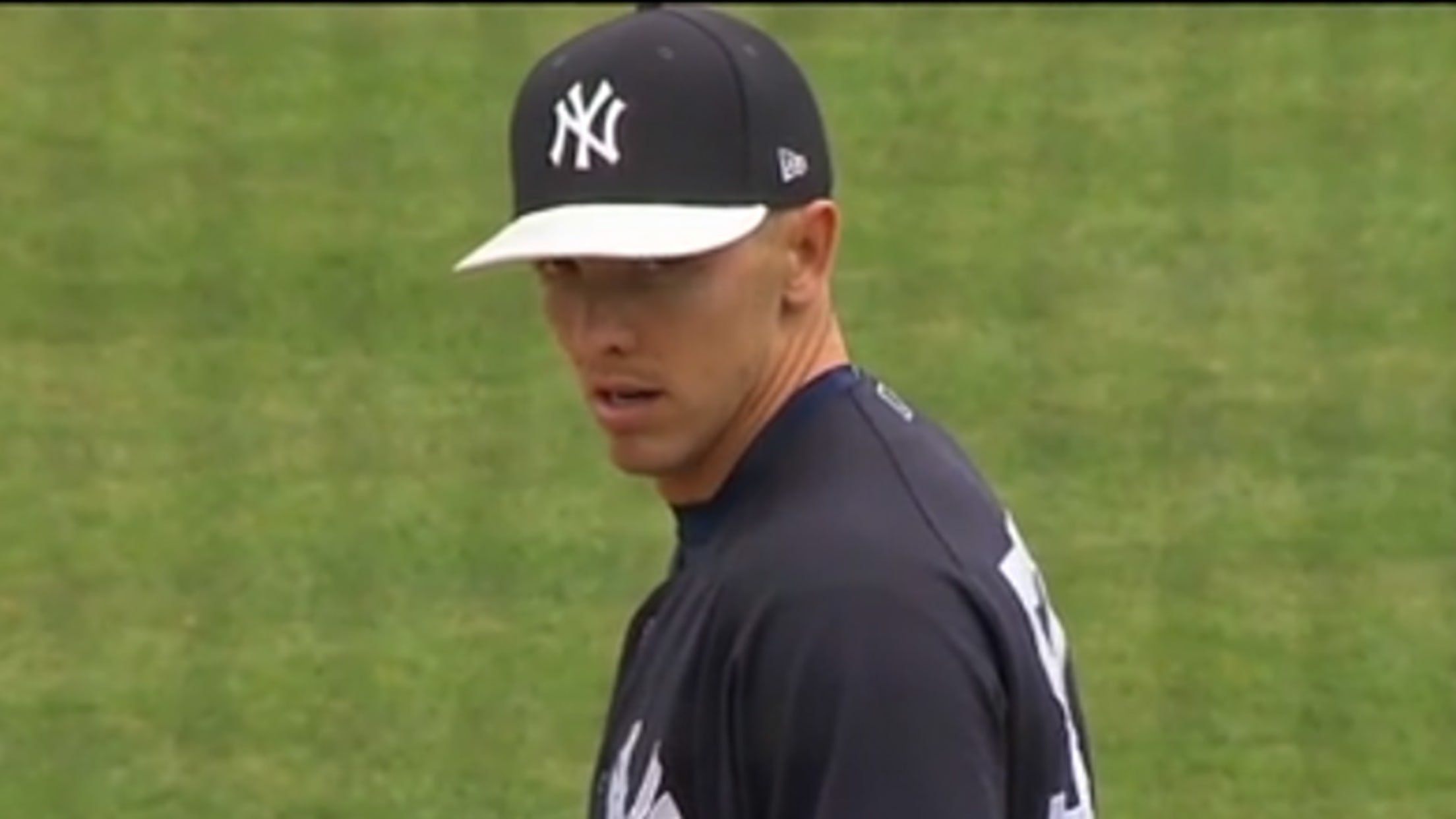 TAMPA, Fla. -- There is a "good chance" that the Yankees will join the list of teams utilizing the "opener" strategy this season, according to manager Aaron Boone, who wants relievers Chad Green and Jonathan Holder to be ready if and when that assignment should come. Green was first to
Hicks feels better, timeline still uncertain
Diagnosed with chronic back pain, Yanks OF hopes to get in cage soon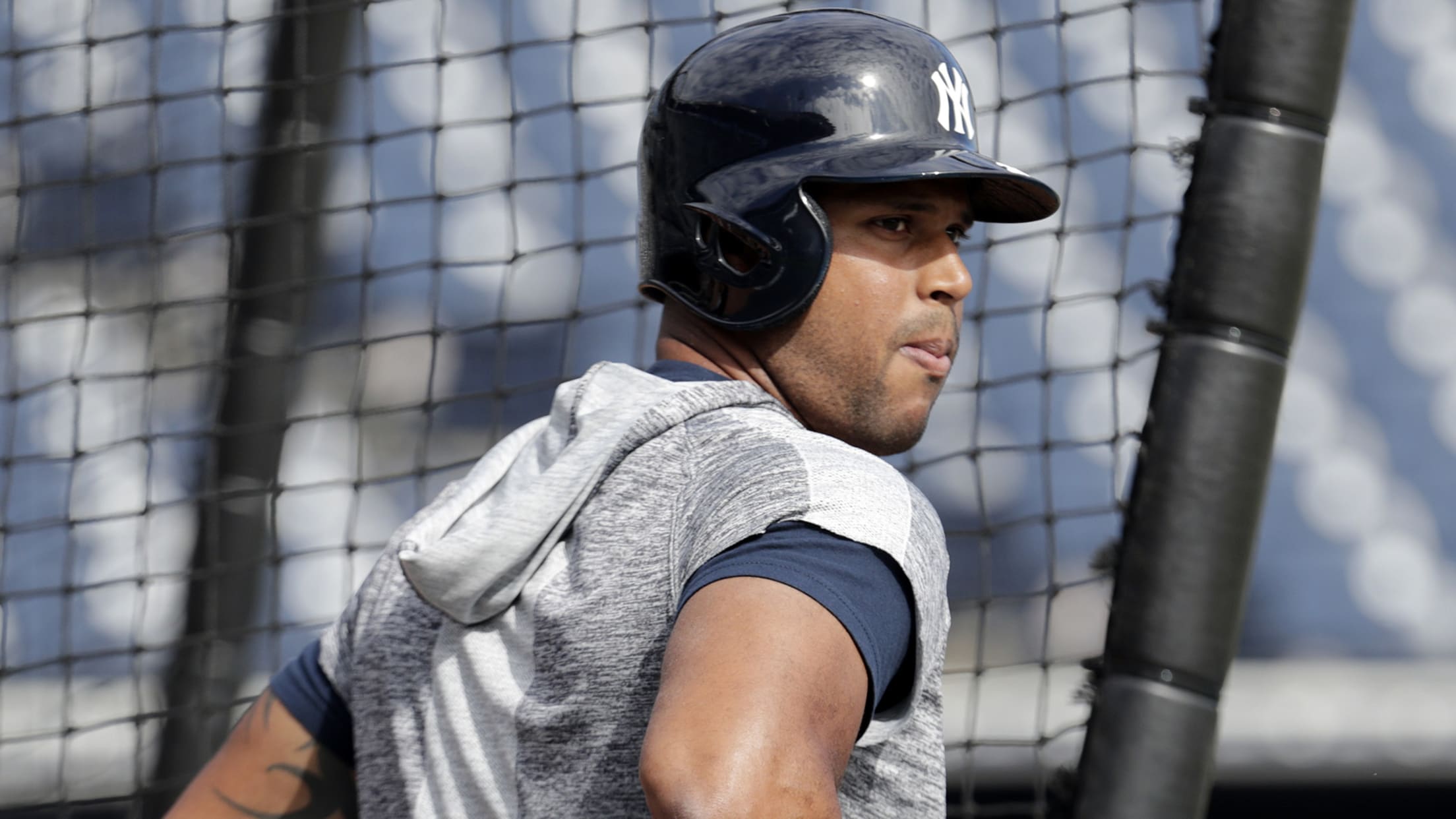 TAMPA, Fla. -- Aaron Hicks said that his lower back is feeling "much better" after receiving two cortisone injections in the span of six days, but the Yankees outfielder is unsure when he will be able to get back on the field. Hicks revealed on Tuesday that he has been
Breaking down every team's closer situation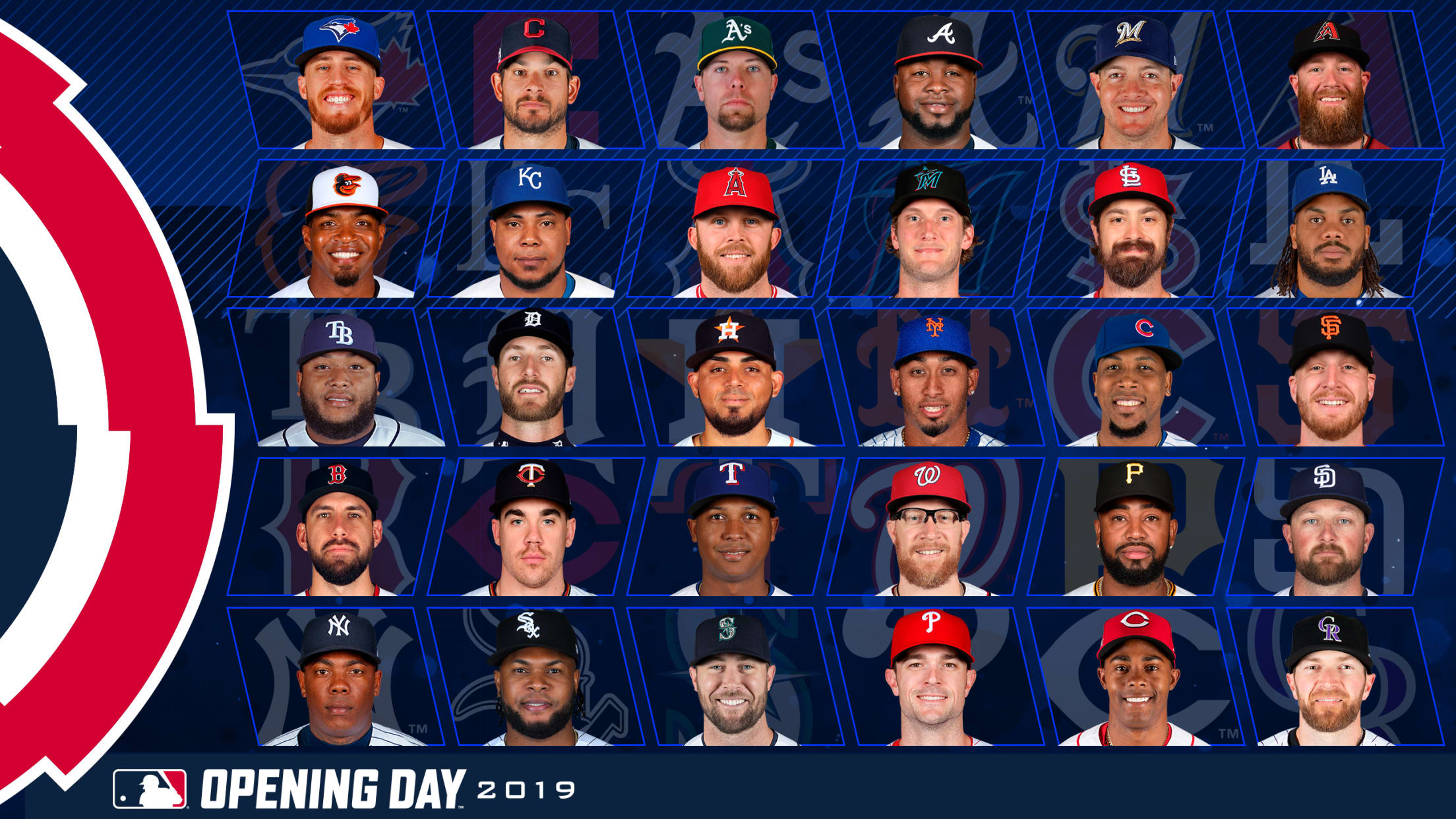 Teams can have solid starting pitching, strong middle relief and a potent offense, but if they don't have a closer waiting in the bullpen to finish off games, wins won't be easy to come by. And while not every club has an Aroldis Chapman or Kenley Jansen waiting in the
Gio signs Minors deal with Yankees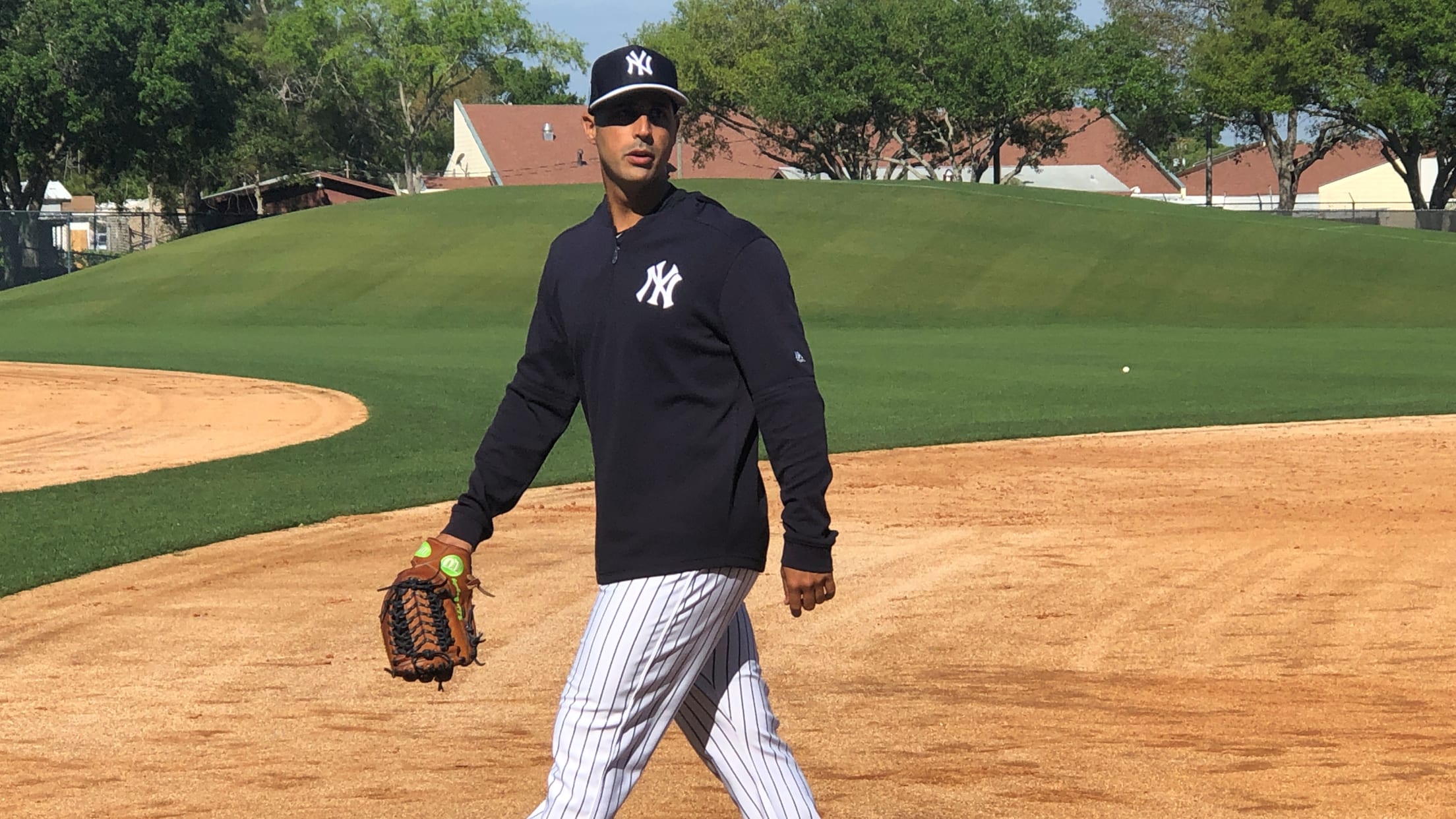 TAMPA, Fla. -- Gio Gonzalez reported to Yankees camp on Tuesday for his physical, which general manager Brian Cashman said he passed. The left-hander, who signed a Minor League deal with the Yankees, is expected to throw in the bullpen on Thursday and could appear in a Grapefruit League game