Down 6-1 early, Yanks ride Gleyber, Gary to W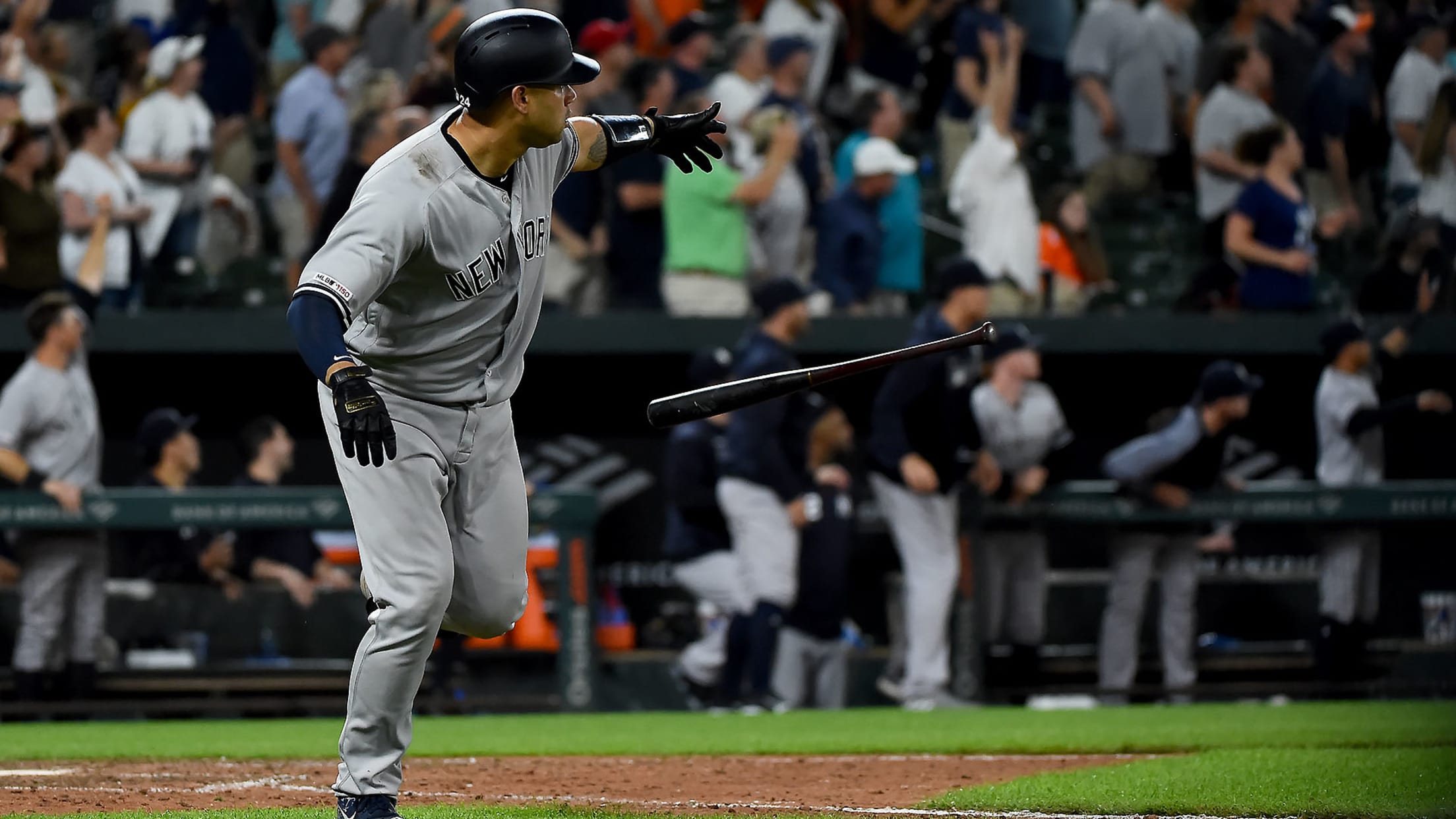 BALTIMORE -- Asked to explain their success against the Orioles to this early checkpoint, Gleyber Torres and Gary Sánchez both shuffled and smiled, offering responses that included "luck" and "playing hard." They left out the fact that they are both excellent hitters, and that -- to put things kindly --
Stanton homers in first rehab appearance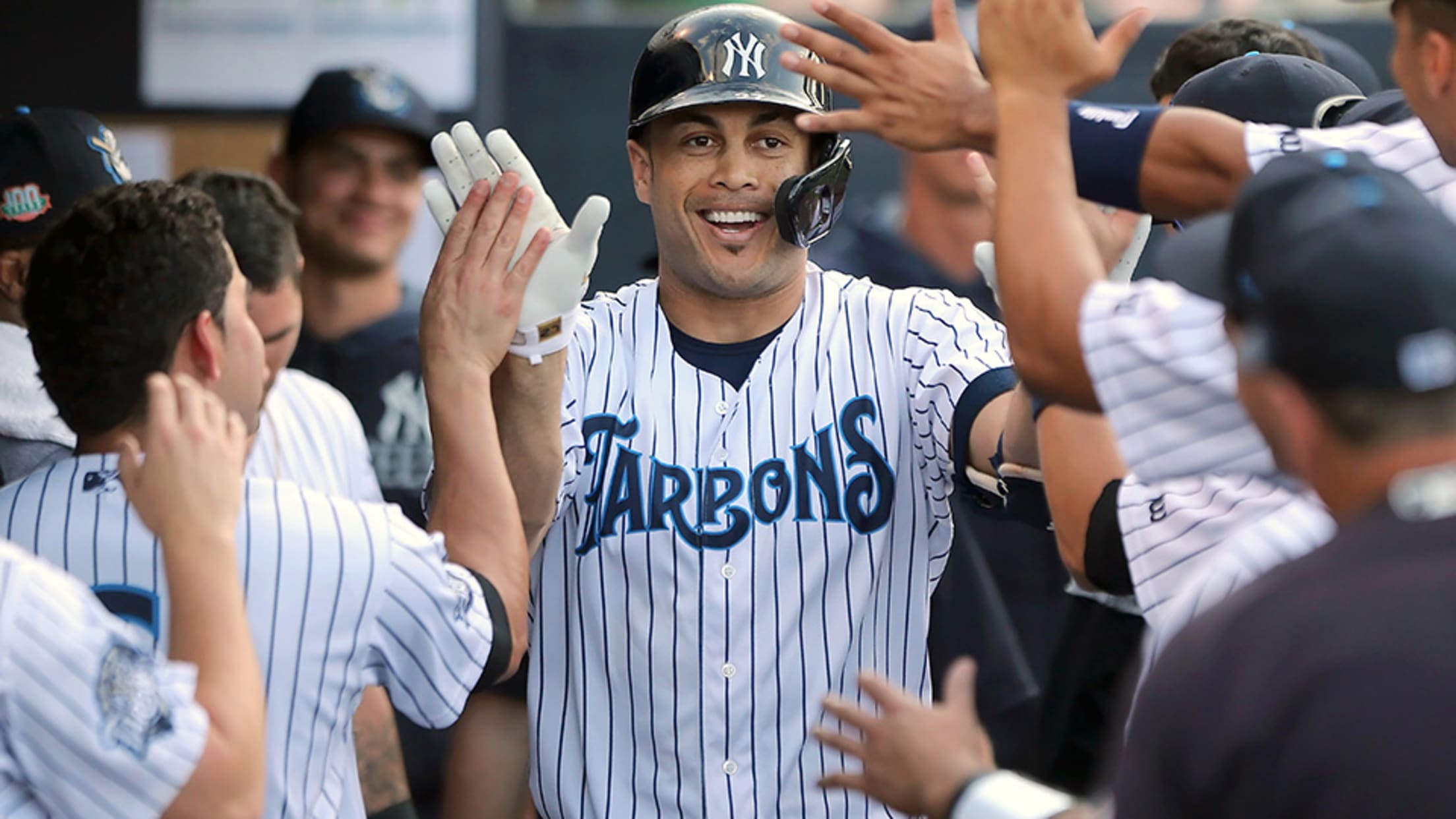 TAMPA, Fla. -- For the first time in what seemed like forever, Giancarlo Stanton was back in the game. Smaller stage? Sure, but no way the injured Yankees outfielder was complaining on Monday. "It was good," said Stanton, who homered in his return to action, a six-inning stint for the
Didi plays 5 innings in extended spring action
Shortstop takes the field for first time since 2018 ALDS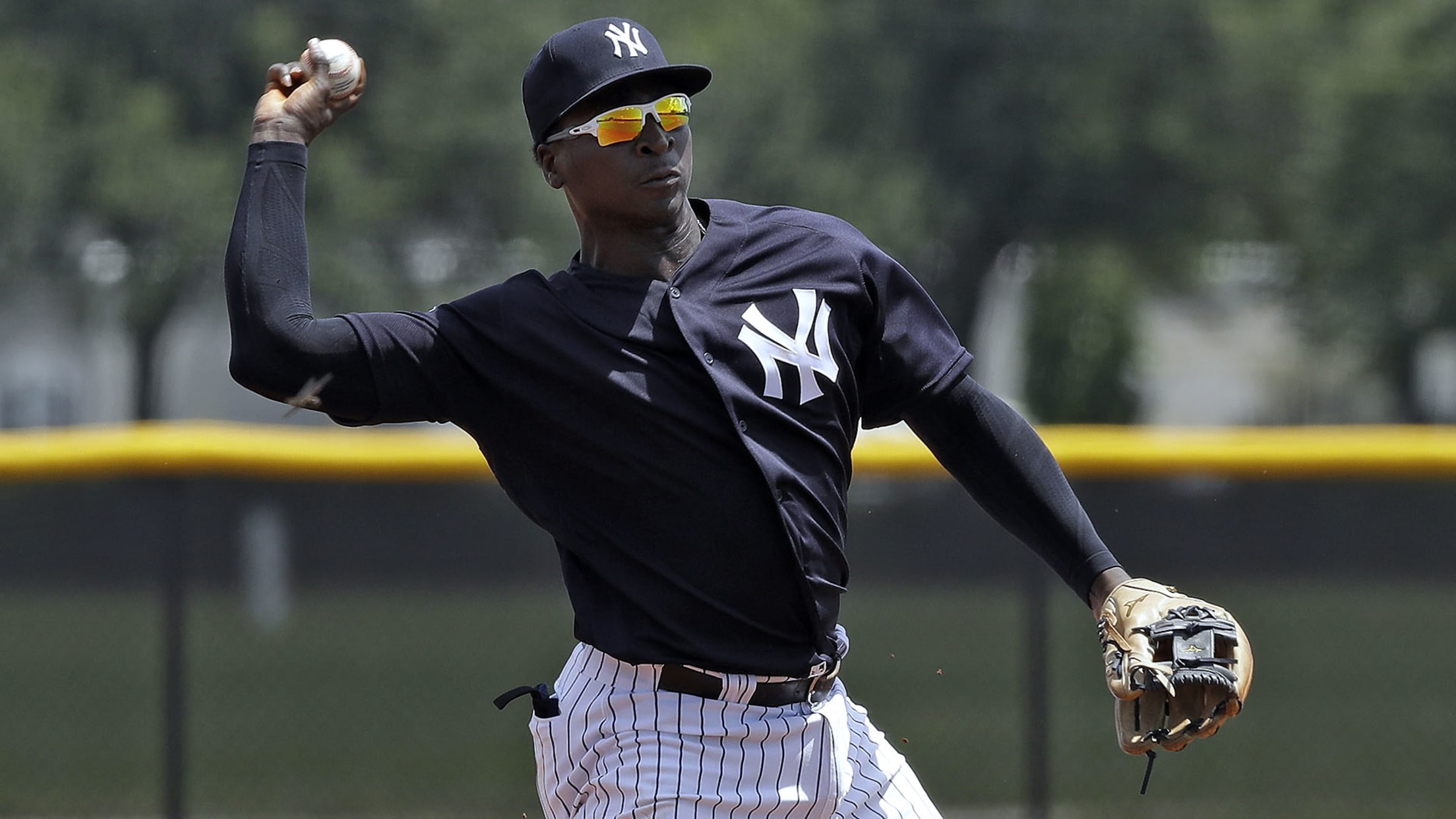 BALTIMORE -- Didi Gregorius has hit his significant checkpoints more quickly than expected as he recovers from Tommy John surgery on his right elbow, a trend that continued on Monday, when the shortstop played five innings in an extended spring game at the Yankees' complex in Tampa, Fla. With managing
Monday's top prospect performers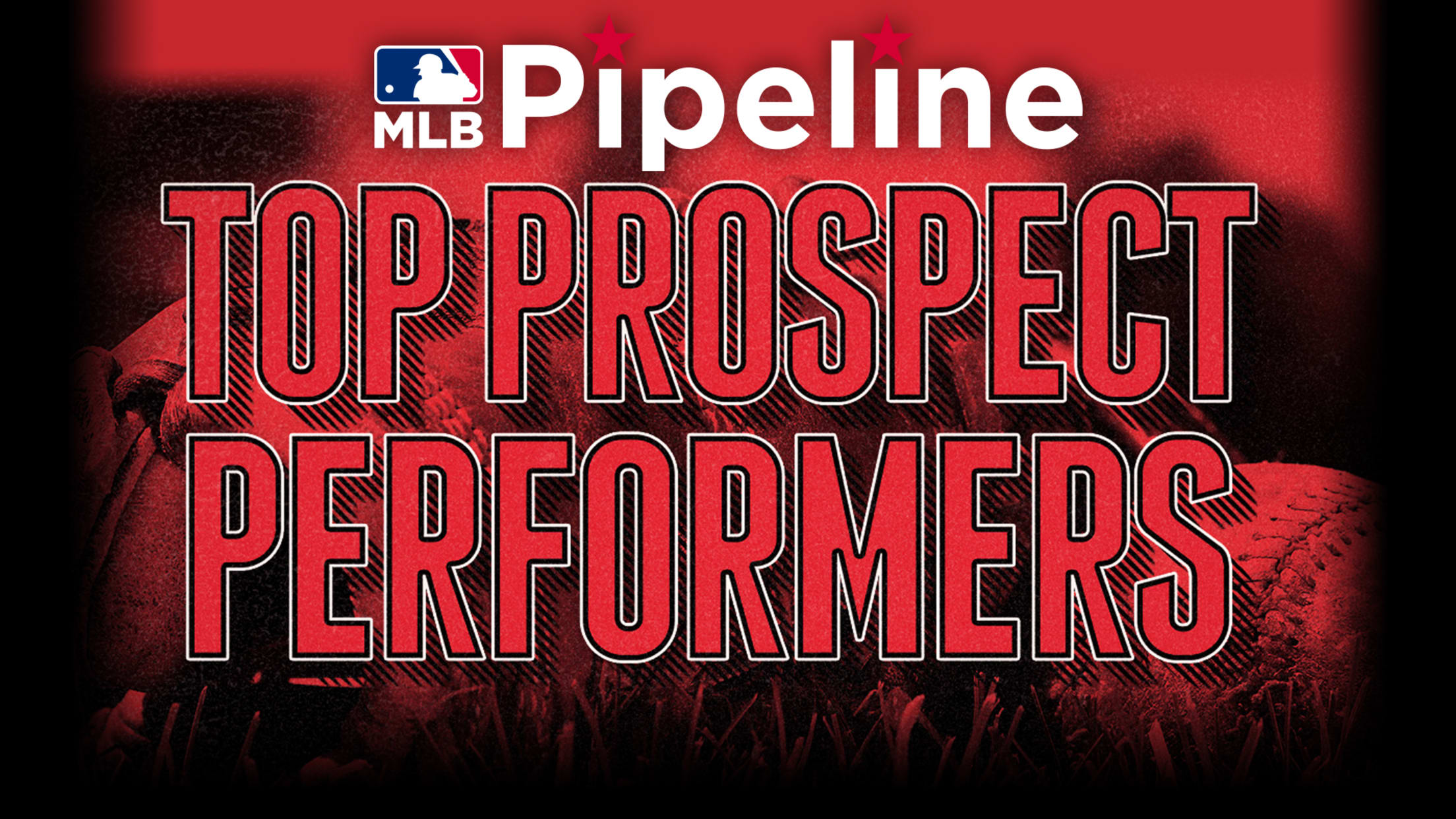 Here's a look at Monday's top Minor League performers from each team's Top 30 Prospects list:
Despite Yanks' injuries, Boone among the best
Former skipper Torre praises manager's instincts, transition from broadcast booth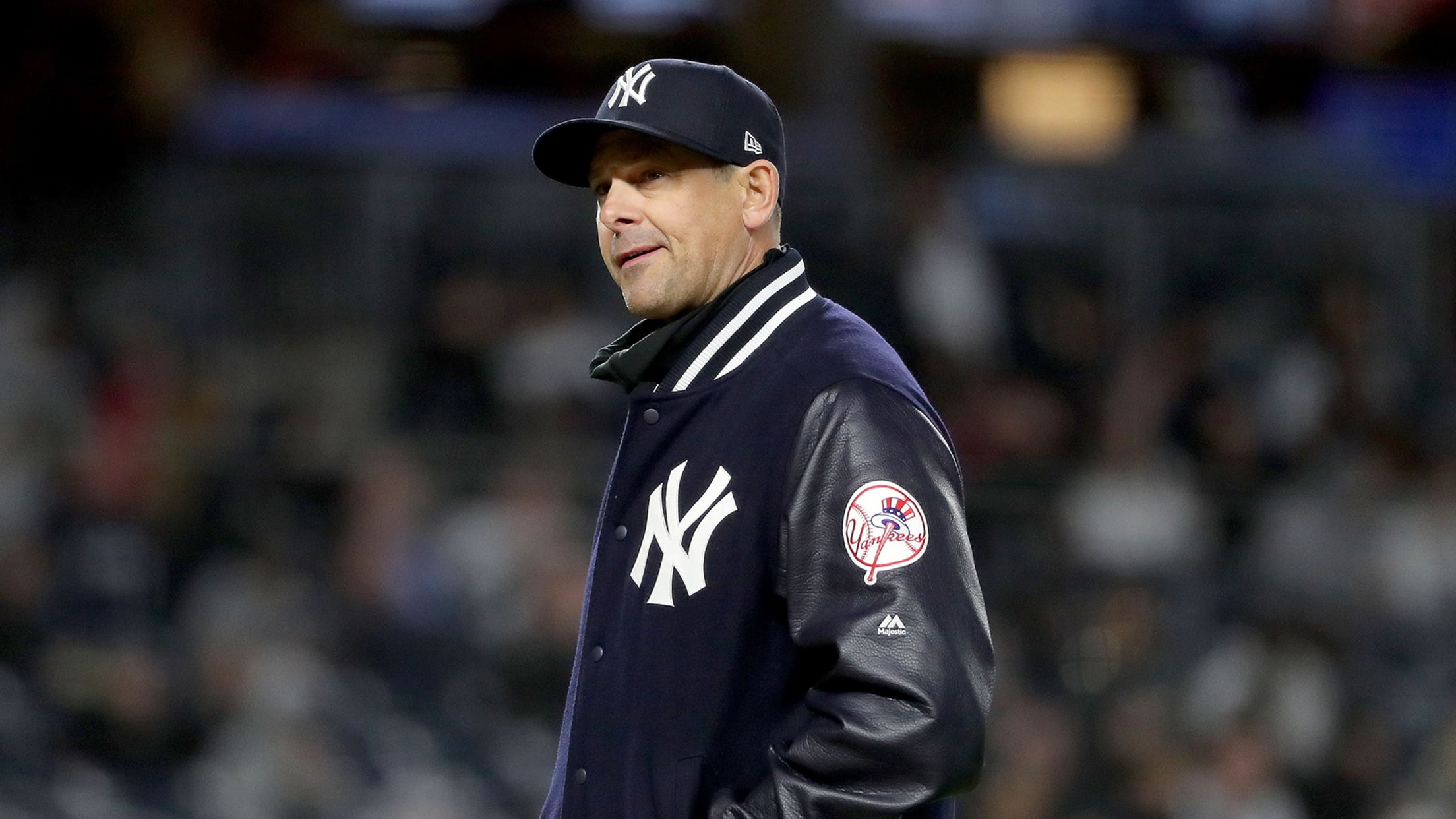 Aaron Boone came down out of the broadcast booth last season and into a different kind of seat, as hot a seat as there is in professional sports, managing the New York Yankees. Boone, who once hit one of the most famous home runs in Yankees history -- against the
Yanks ride wild 6th to series W, AL East lead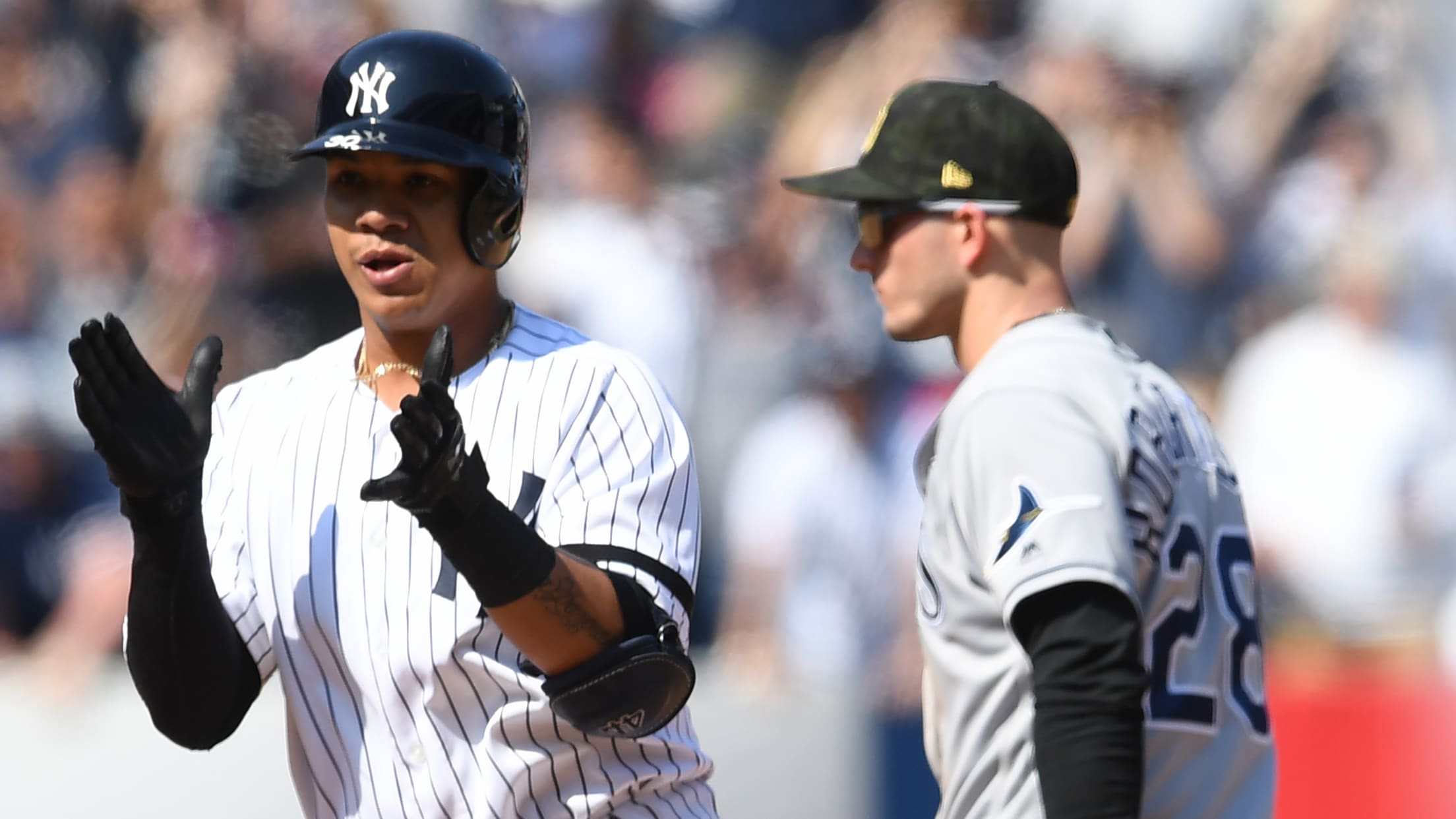 NEW YORK -- The Yankees entered the bottom of the sixth inning tied at 5 with the Rays in a back-and-forth game that featured home runs from both sides. But the Yanks took control in the sixth, scoring seven runs on four hits in an inning that included five walks
Updates on Tanaka, Betances and Paxton
Gardner proud to be on Hooton Advisory Board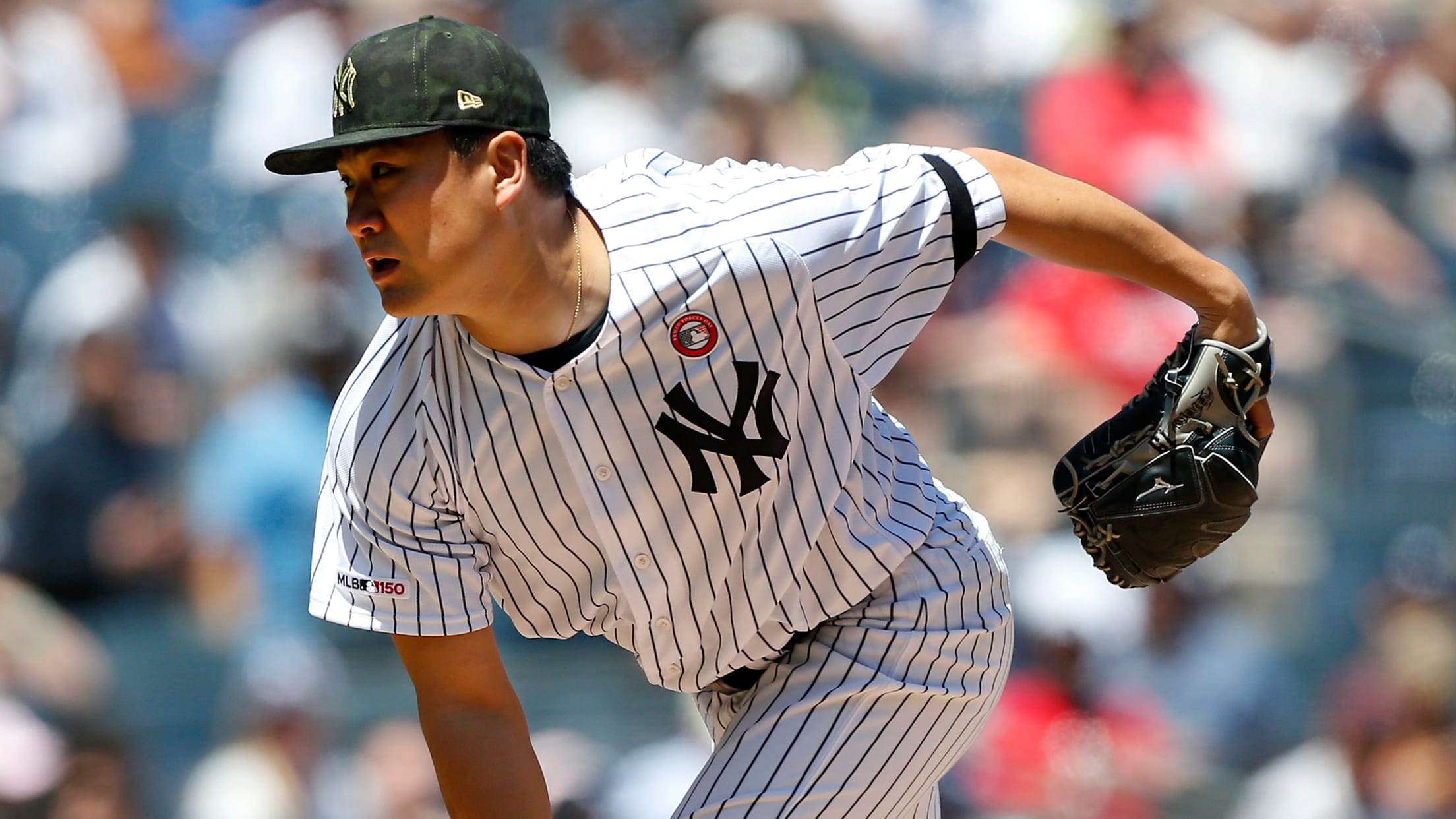 NEW YORK -- A day after getting hit on the right shin by a batted ball with a 111.3-mph exit velocity from Yandy Díaz, Masahiro Tanaka is feeling better. He was walking normally at Yankee Stadium ahead of the Yanks' rubber game vs. the Rays on Sunday morning, according to
There's a new No. 1 atop Power Rankings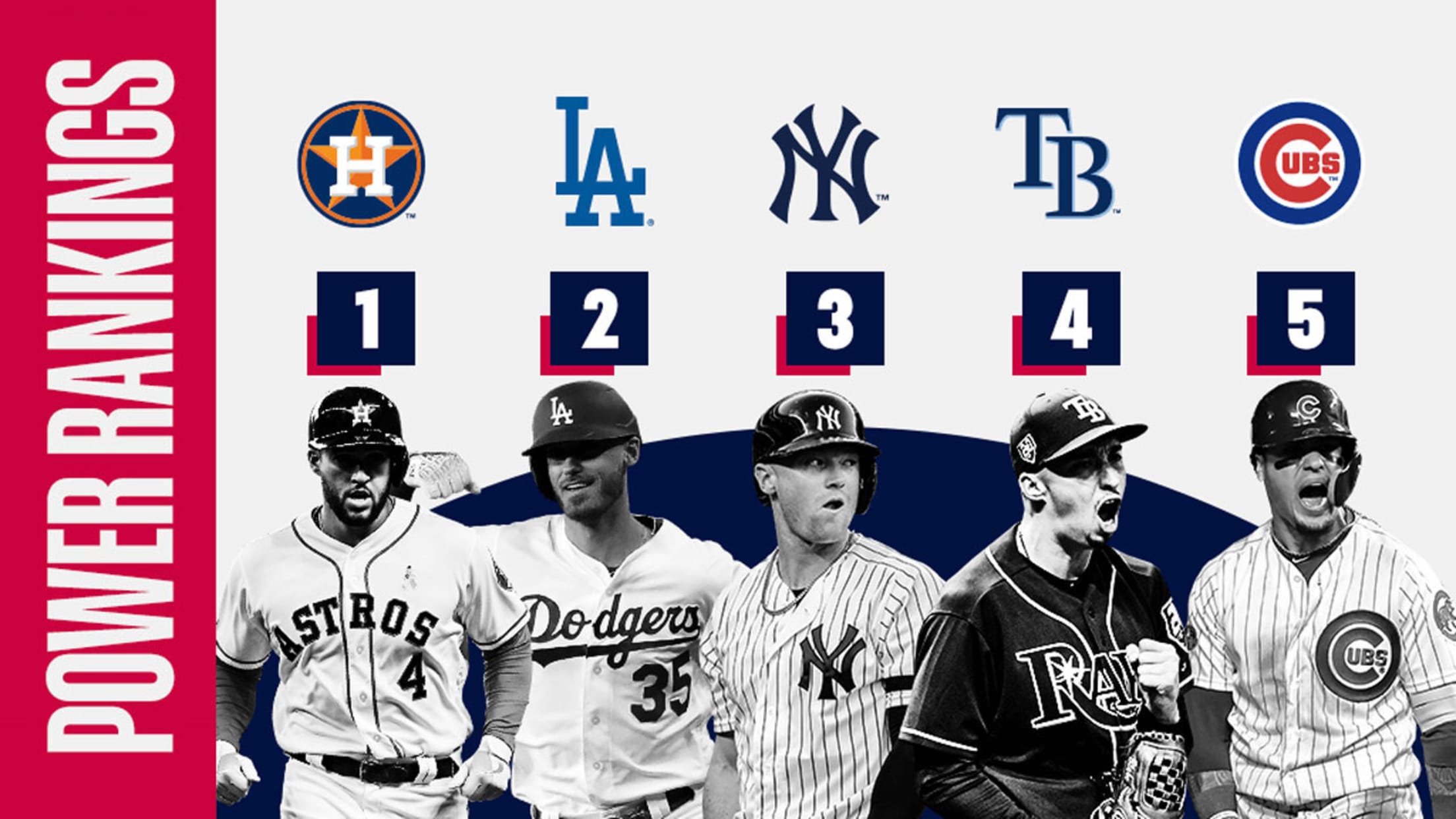 Every contending team needs exceptional depth to get through a baseball season, but what the Astros are doing these days without one of their most valuable hitters is somewhat remarkable. José Altuve has been sidelined with a strained left hamstring and has not played since May 10. In his absence,
The toughest guy to strike out on every team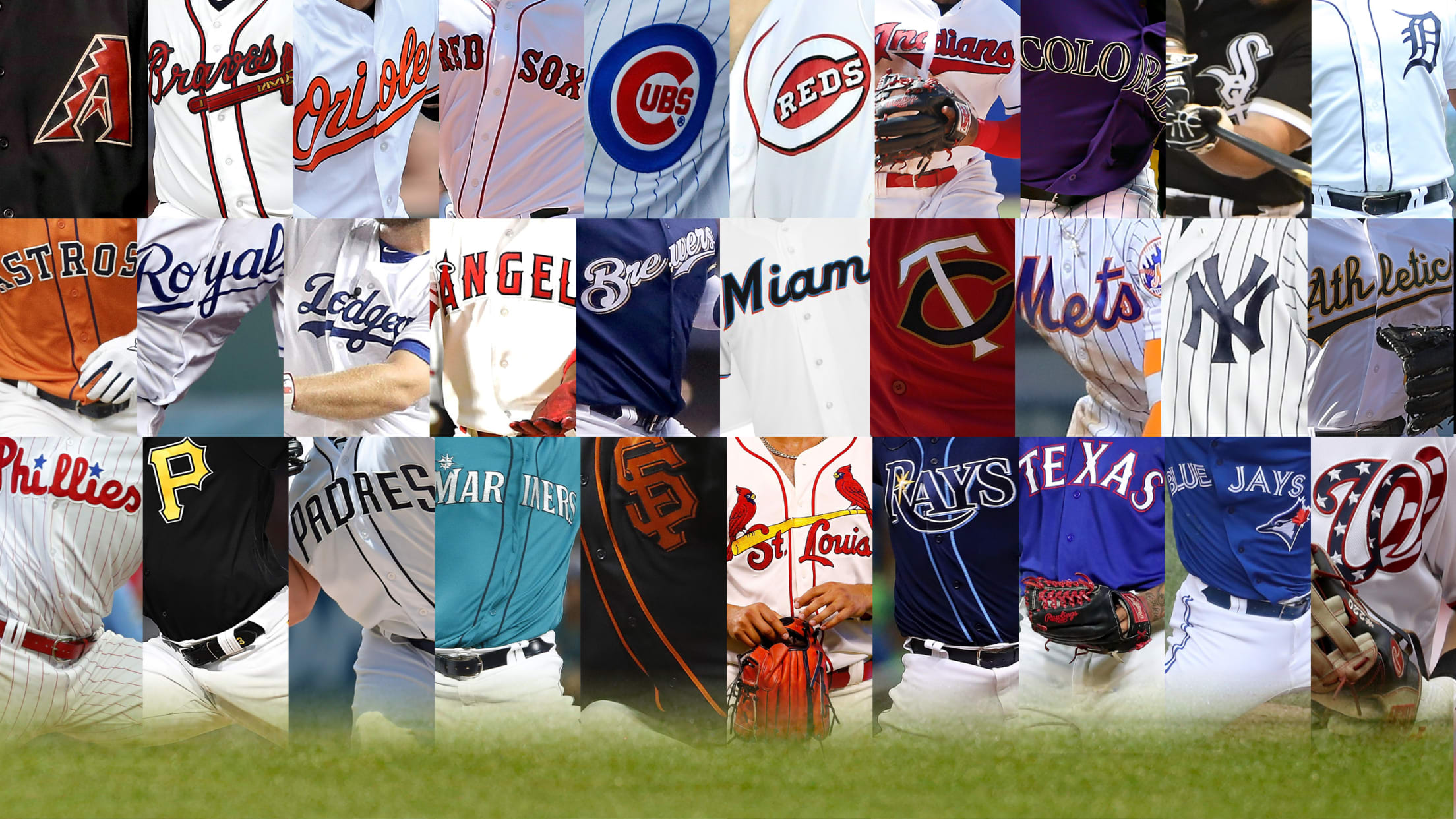 The world of baseball has embraced the strikeout in a way that is sometimes obsessive: For the second consecutive year, we're on pace for more strikeouts than hits. Even the best hitters in baseball don't sweat the strikeouts anymore. It's all part of the game. This ends up making those
These moments shaped baseball's record book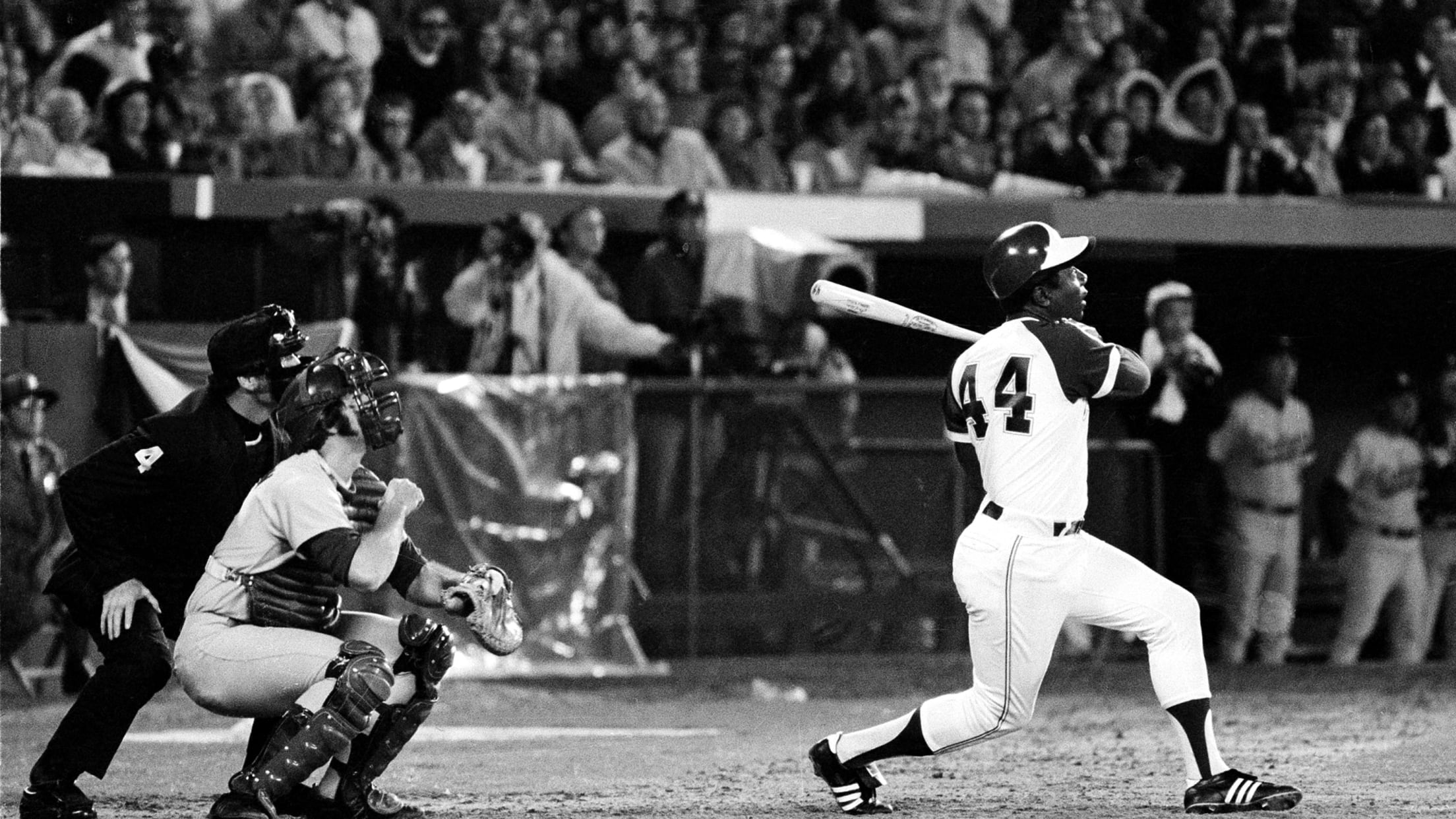 Arguably no other sport's records are as hallowed as baseball's greatest marks. Fans can easily recall exact figures from decades past and cherish the numbers that serve as reminders of some of the game's most extraordinary moments. These are the players behind the greatest record-breaking feats of the past 100
Yanks drop to second after Rays win in 11th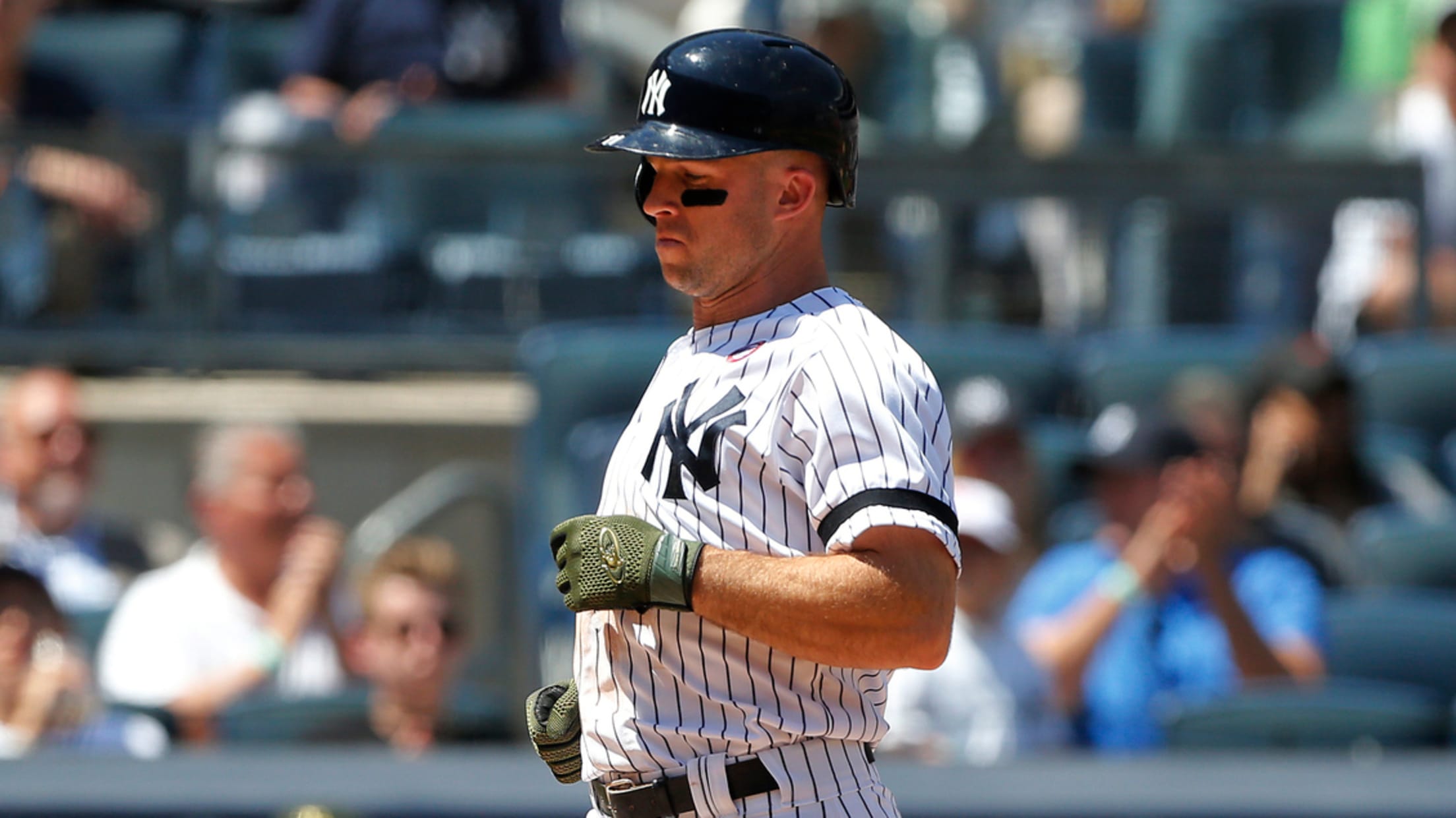 NEW YORK -- For the second straight game, the Yankees didn't manage more than a run until until at least the ninth inning, scattering hits but unable to push more than one across. And for the second straight game, it looked like they had something cooking against José Alvarado in
Here is when all the injured Yanks are due back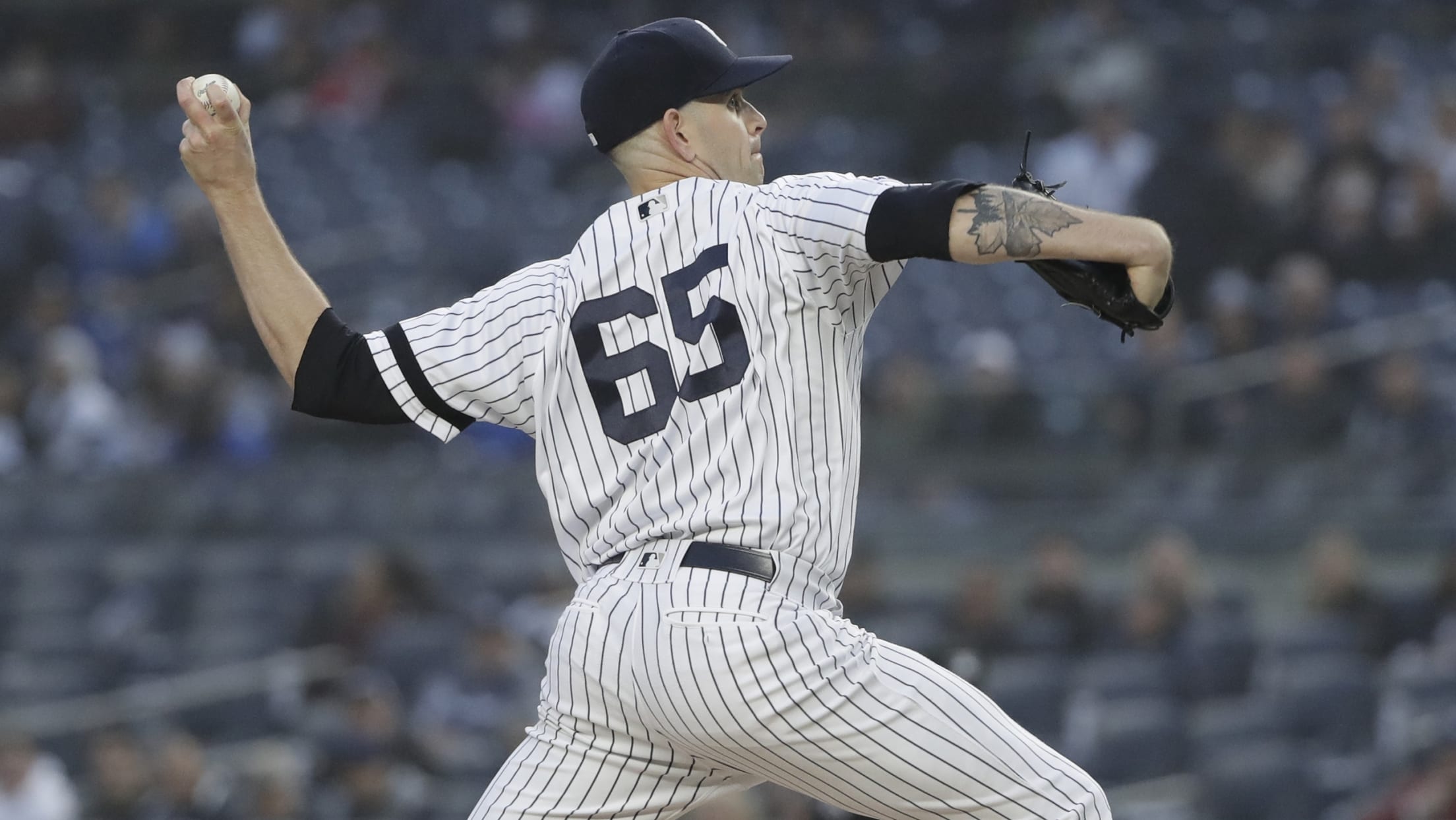 The early portion of the 2019 regular season has brought a rash of injuries for the New York Yankees, including a number of big-name players expected to provide production for a club with postseason aspirations. Here's a rundown of Yankees on the injured list, in alphabetical order by last name,
Paxton encouraged by latest 'pen session
Gregorius set to play in extended spring; Stanton hoping to play in rehab game soon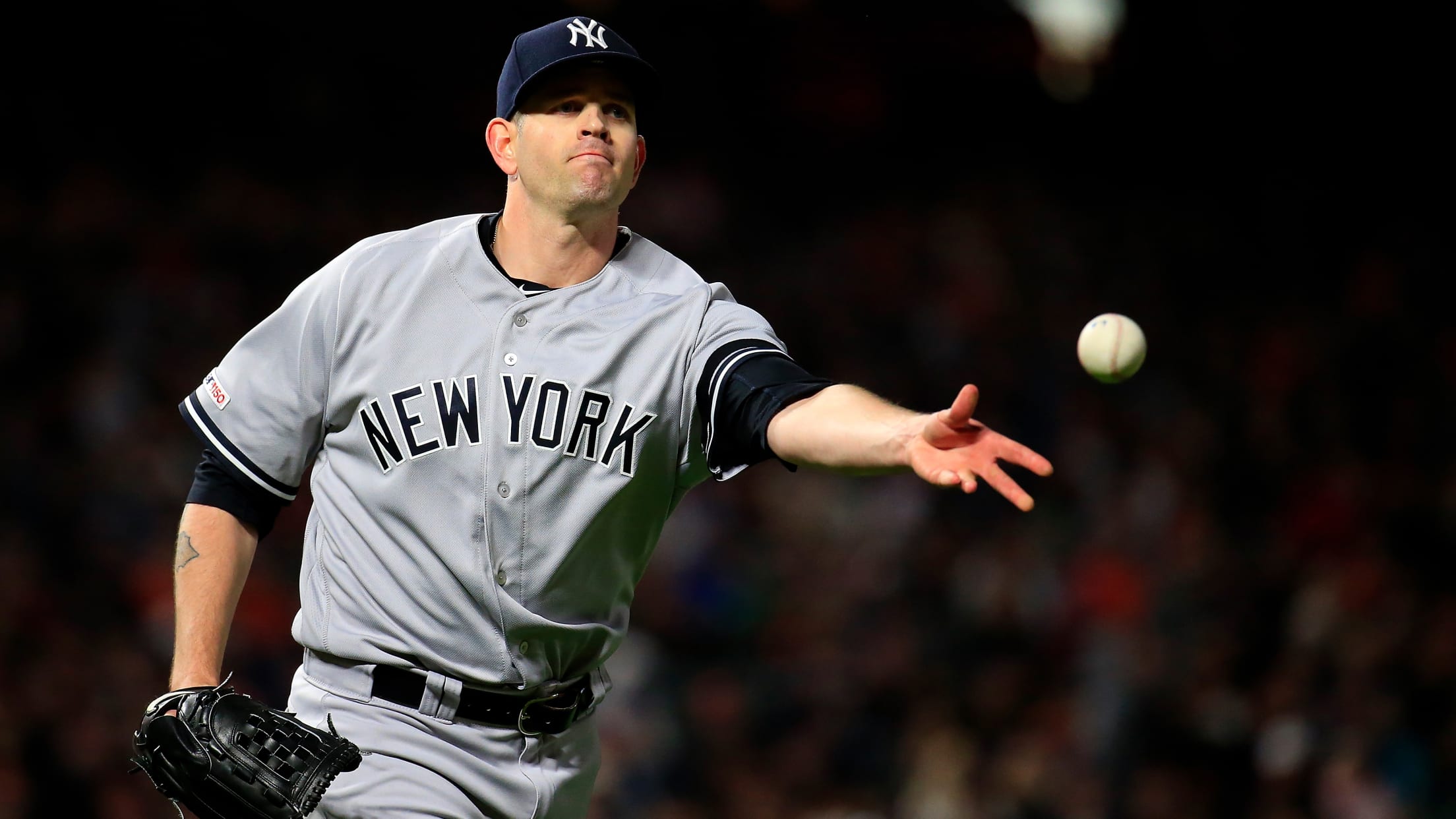 NEW YORK -- James Paxton threw a bullpen session on Friday night as he works to return from his left knee injury. Manager Aaron Boone said Friday that the real test would be to see how Paxton felt on Saturday in the aftermath. Paxton said Saturday that he still felt
Yanks score 3 in bottom of 9th to take over 1st
Urshela caps rally with walk-off single off Rays lefty Alvarado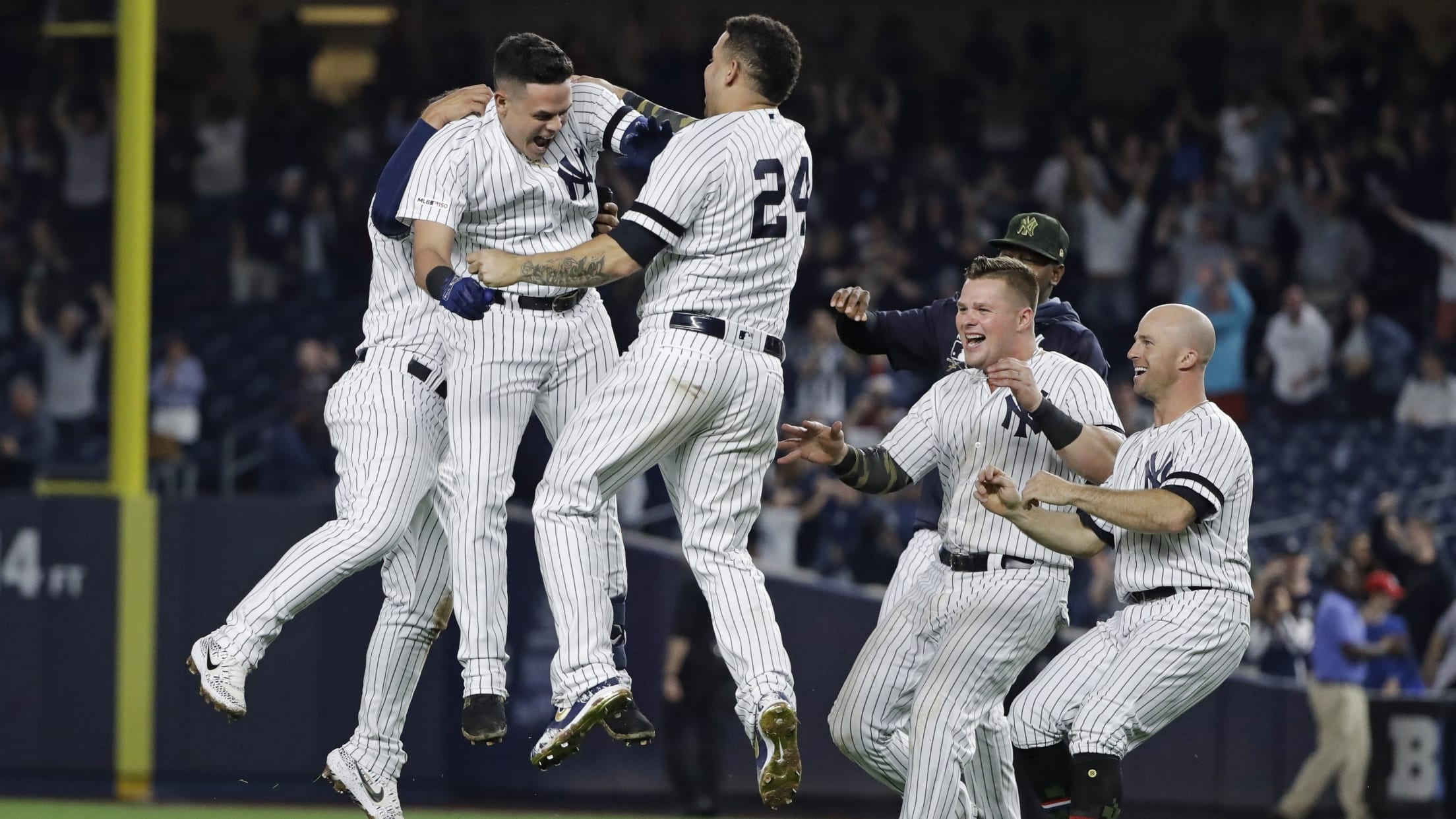 NEW YORK -- Gio Urshela played the role of savior for the Yankees on Friday night, as he has done multiple times already this season. In a year where they've had numerous injuries, Urshela has turned into a key player who didn't even appear to be set up for much
With comrades sidelined, it's Gary's time to shine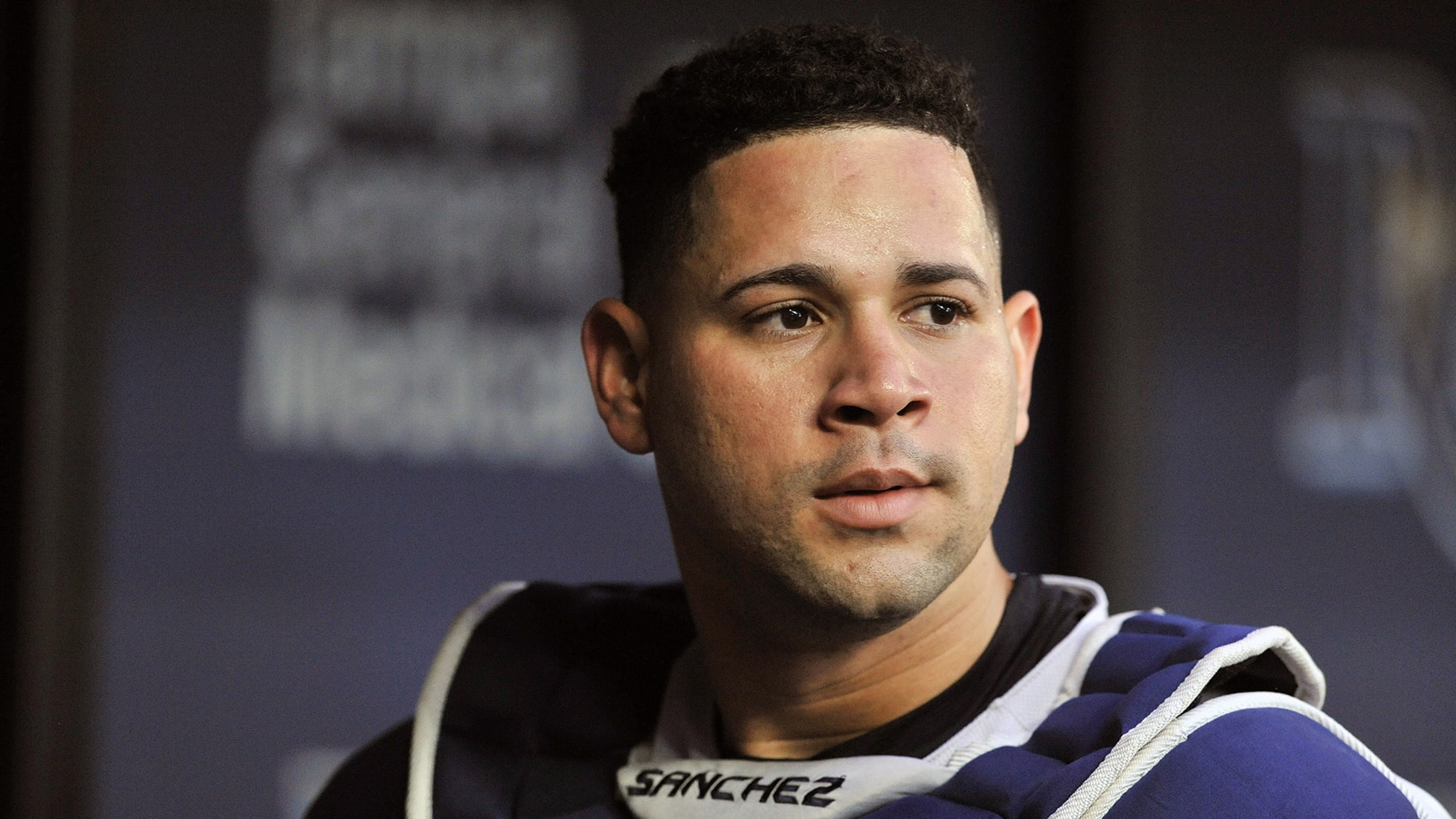 Before Aaron Judge hit 52 home runs in 2017, there was a kid catcher named Gary Sanchez who was the first Baby Bomber. Sanchez came out of the Minors in 2016 and hit 21 home runs in his first 51 games in the big leagues, and made everybody have to
Tanaka's wild 'assist' on sharp out forces exit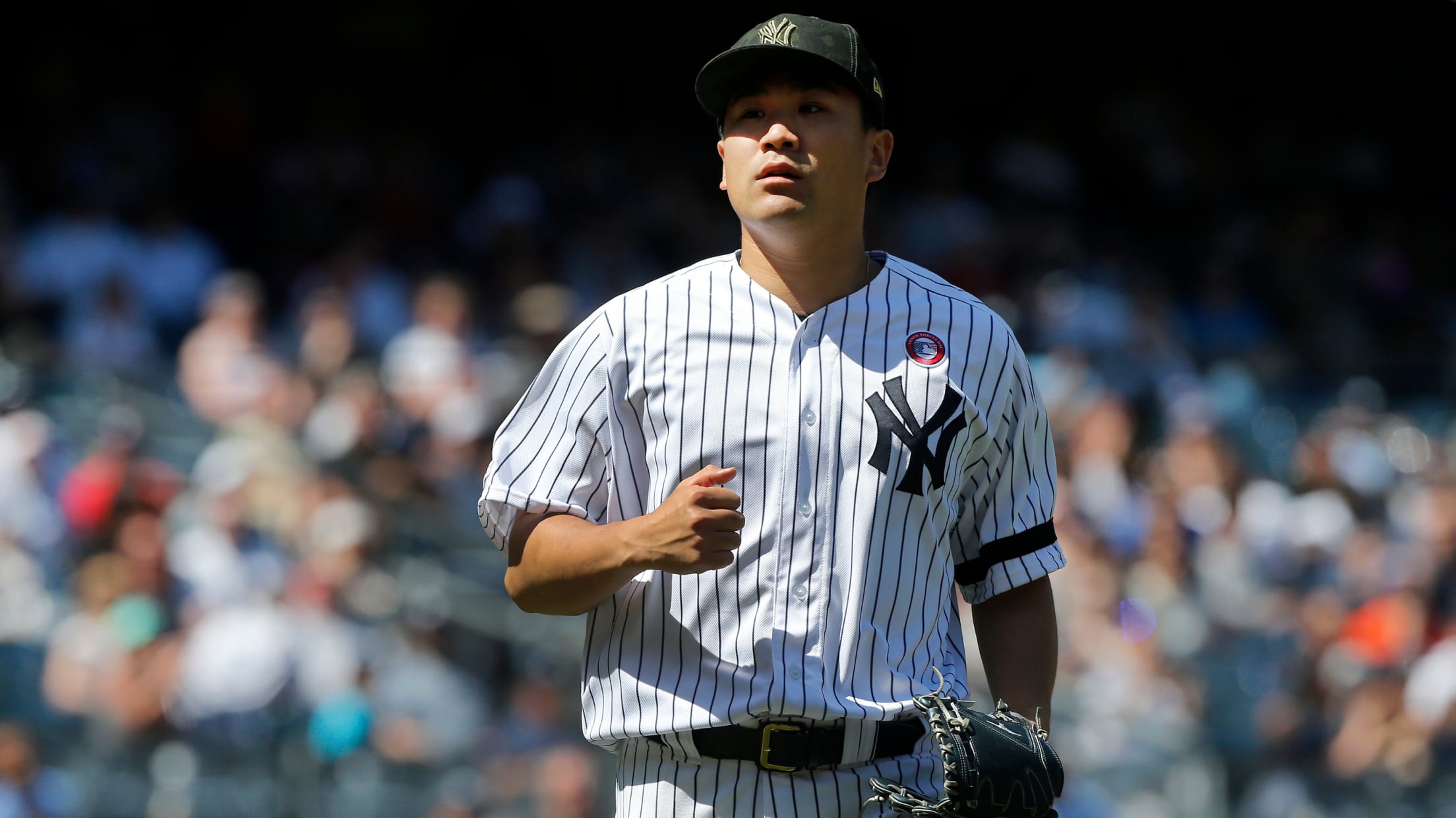 NEW YORK -- Yankees starter Masahiro Tanaka unwittingly helped his own cause in the sixth inning of Saturday's 2-1 extra-innings loss to the Rays, but it came at a cost. With two outs and what would've been the tying run on second, Yandy Díaz smoked a 111.3-mph grounder off Tanaka's
Tensions rise again between CC, rival Rays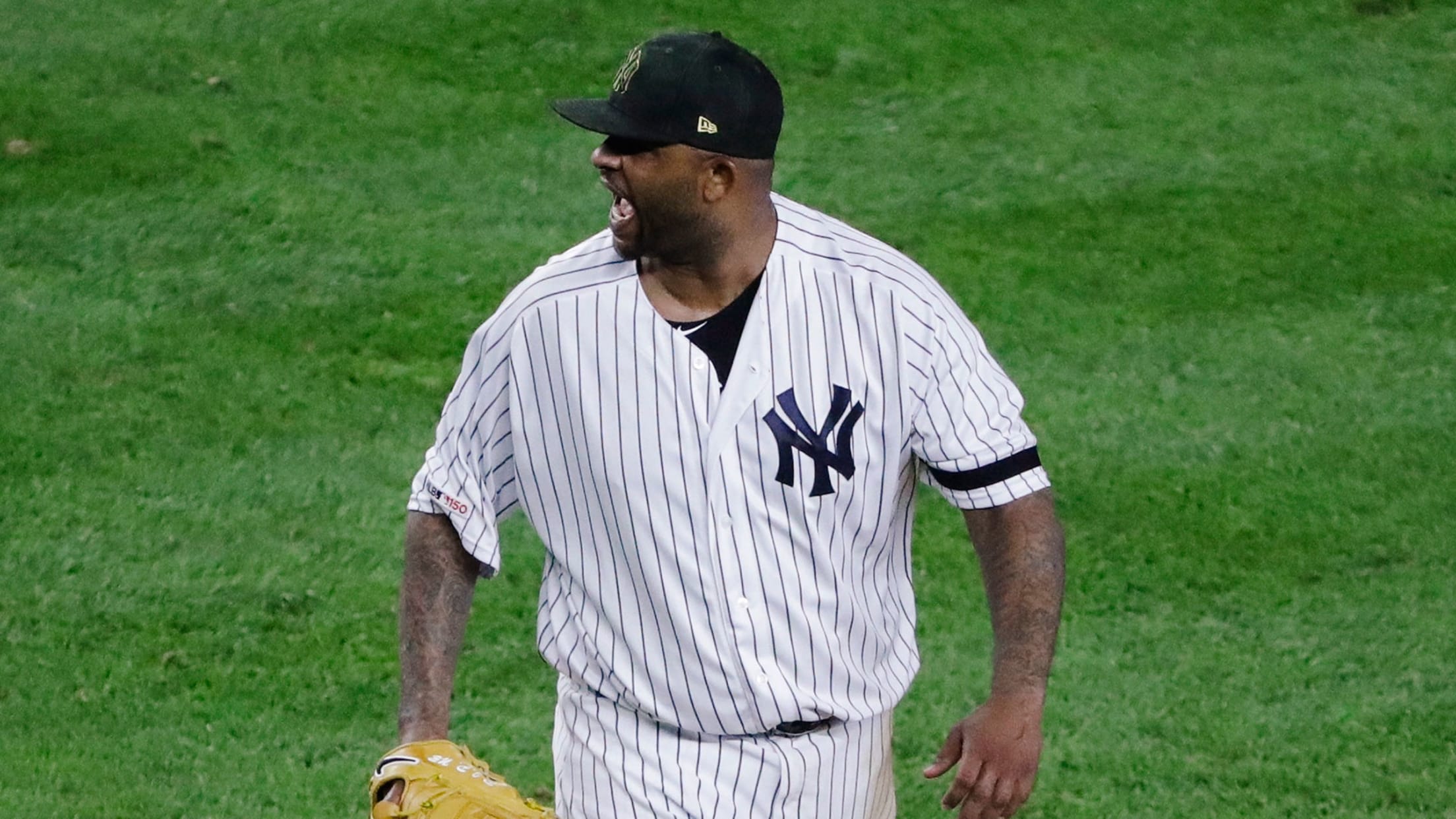 There were renewed tensions between the Yankees and Rays on Friday night before New York won, 4-3, with a three-run ninth inning capped by Gio Urshela's walk-off single at Yankee Stadium. In the fifth inning, left-hander CC Sabathia nearly hit Rays designated hitter Austin Meadows, and after getting the final
Kendrys' 1st Yanks HR nearly reaches 3rd deck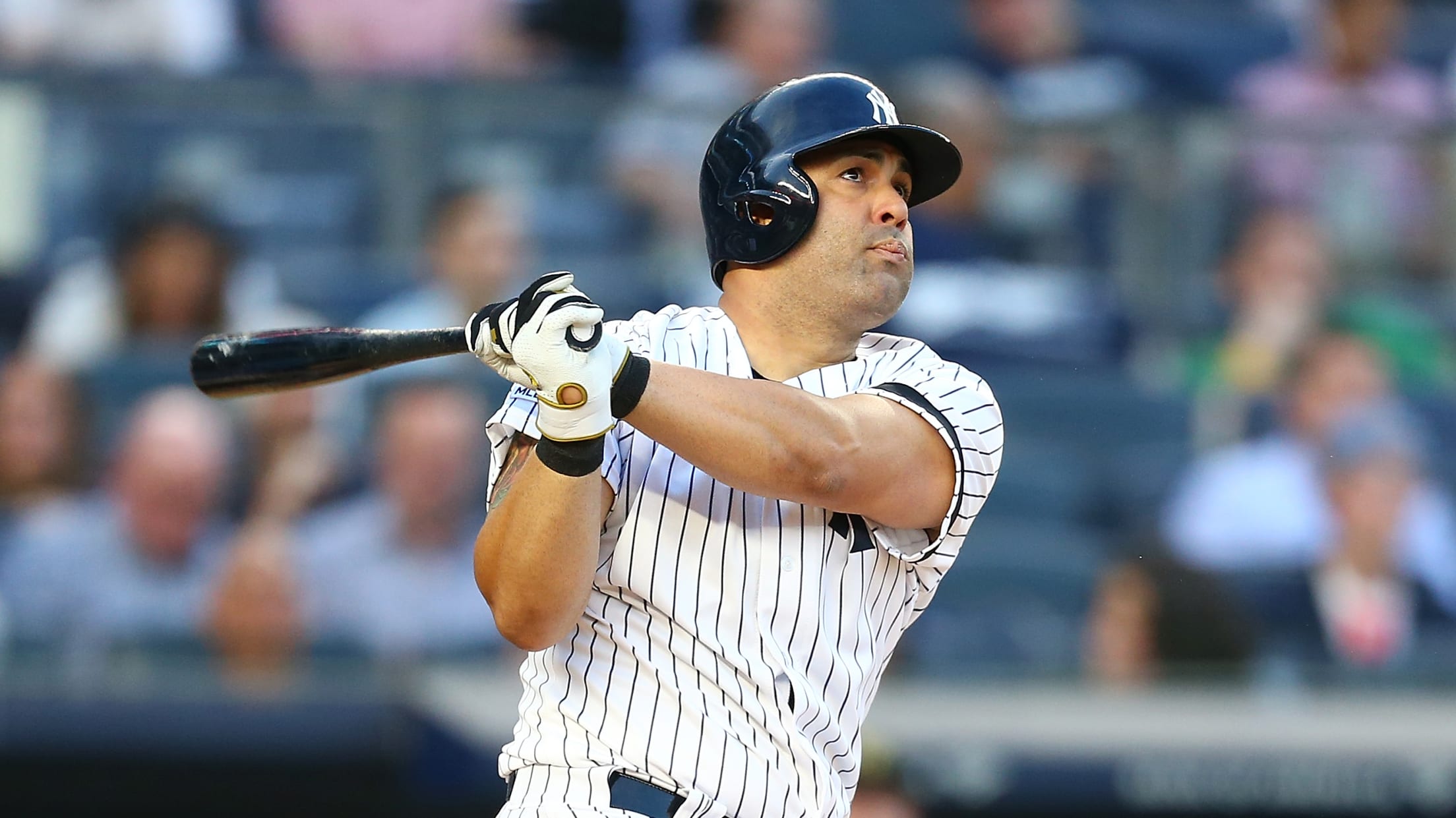 Kendrys Morales made his first home run for the Yankees count in Friday night's 4-3 victory over the Rays. Playing in his second game in pinstripes, Morales nearly reached the third deck of Yankee Stadium with a second-inning drive to put the Yankees up, 1-0. The drive landed in the
These 30 top prospects were Draft sleepers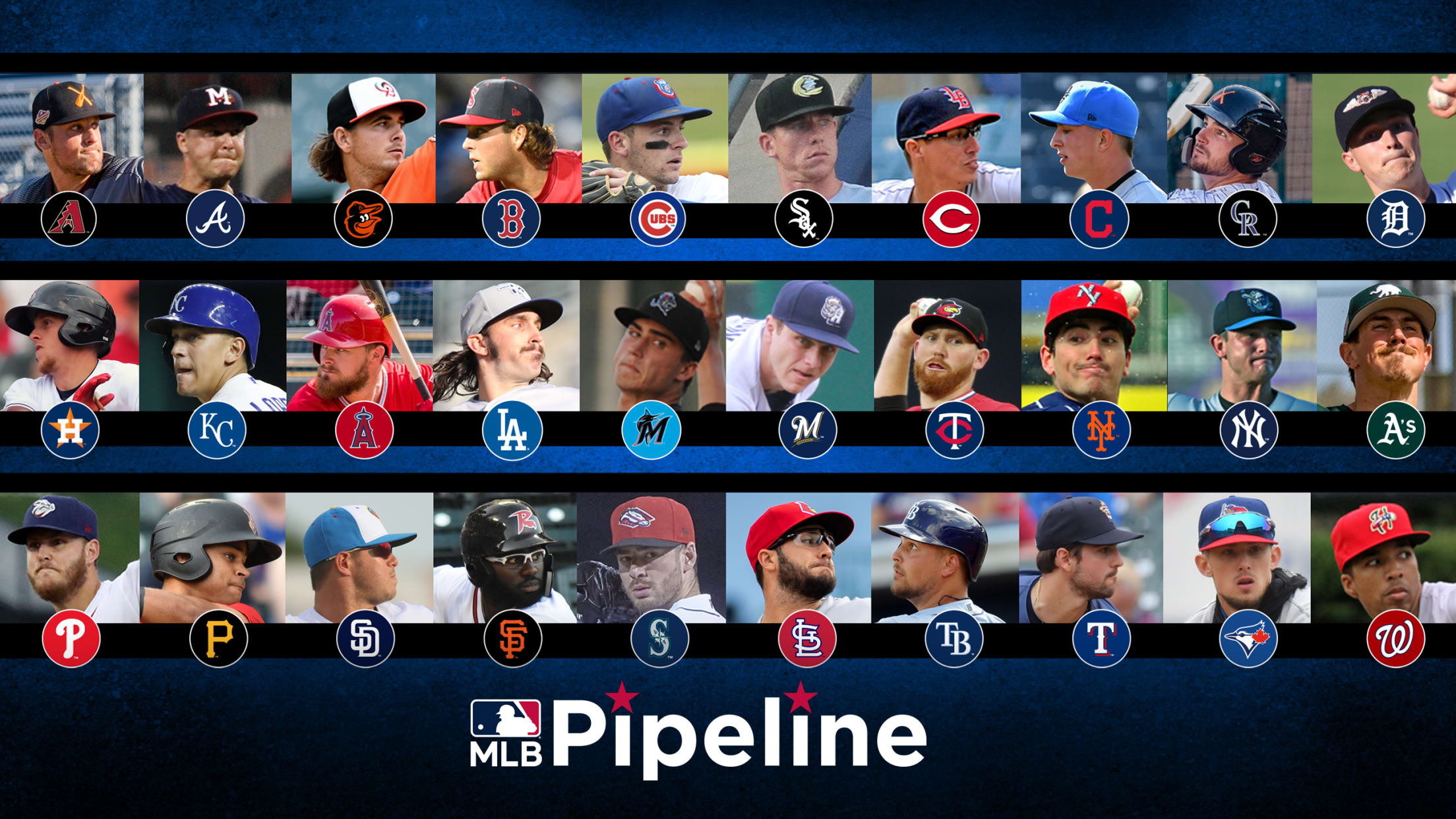 With the 2019 MLB Draft edging closer each day, there's an increasingly heavy focus on the top players in this year's class as teams aim to determine who they might take in the early rounds. But having a strong Draft involves more than a team simply doing well on paper
Paxton throws bullpen session, goes 'well'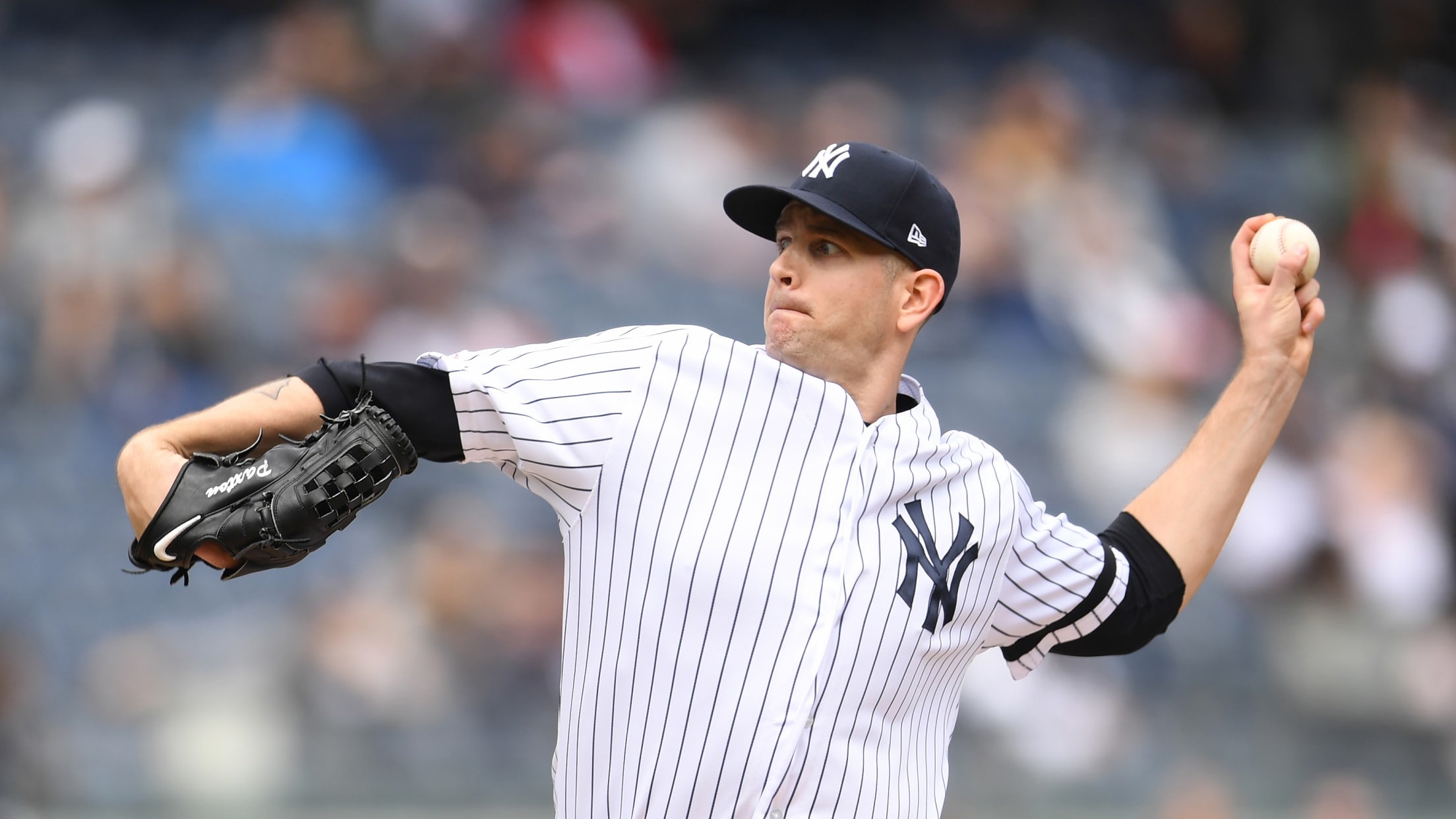 NEW YORK -- Starter James Paxton threw a bullpen session Friday at Yankee Stadium as he works toward a return to the club. According to manager Aaron Boone, Paxton threw a bullpen where he sat down between "innings" to simulate downtime and warming back up within a game. He also
CC's second celebrity softball game a big hit
Team Strahan tops Team Sabathia in event benefiting PitCCh In and New York Yankees foundations
NEW YORK -- Yankees left-hander CC Sabathia is all about giving back to the community, and he did just that on Thursday evening, when he hosted his second celebrity softball game at Yankee Stadium. All proceeds from the event benefit the PitCCh In and New York Yankees foundations. The PitCCh
MLB.TV on sale for limited time 
Subscribers can enjoy live streaming for half price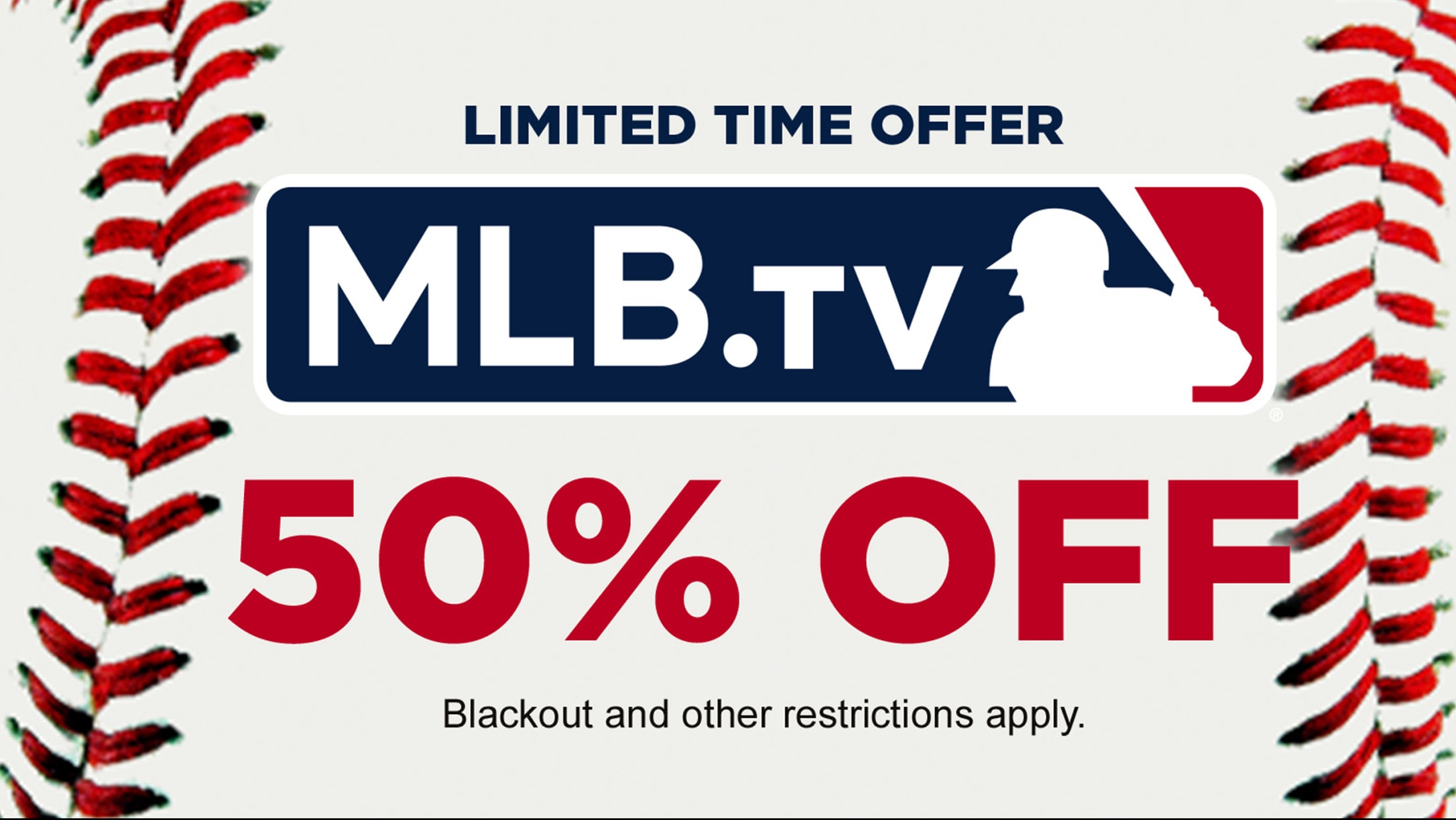 As the temperature slowly rises, your favorite MLB stars are heating up too. And the best way to follow their every at-bat, pitch and outstanding catches is now available at a special price. For a limited time only, MLB.TV has lowered its yearly subscription price to just $59.99 -- half
Players poll: Who has MLB's best uniforms?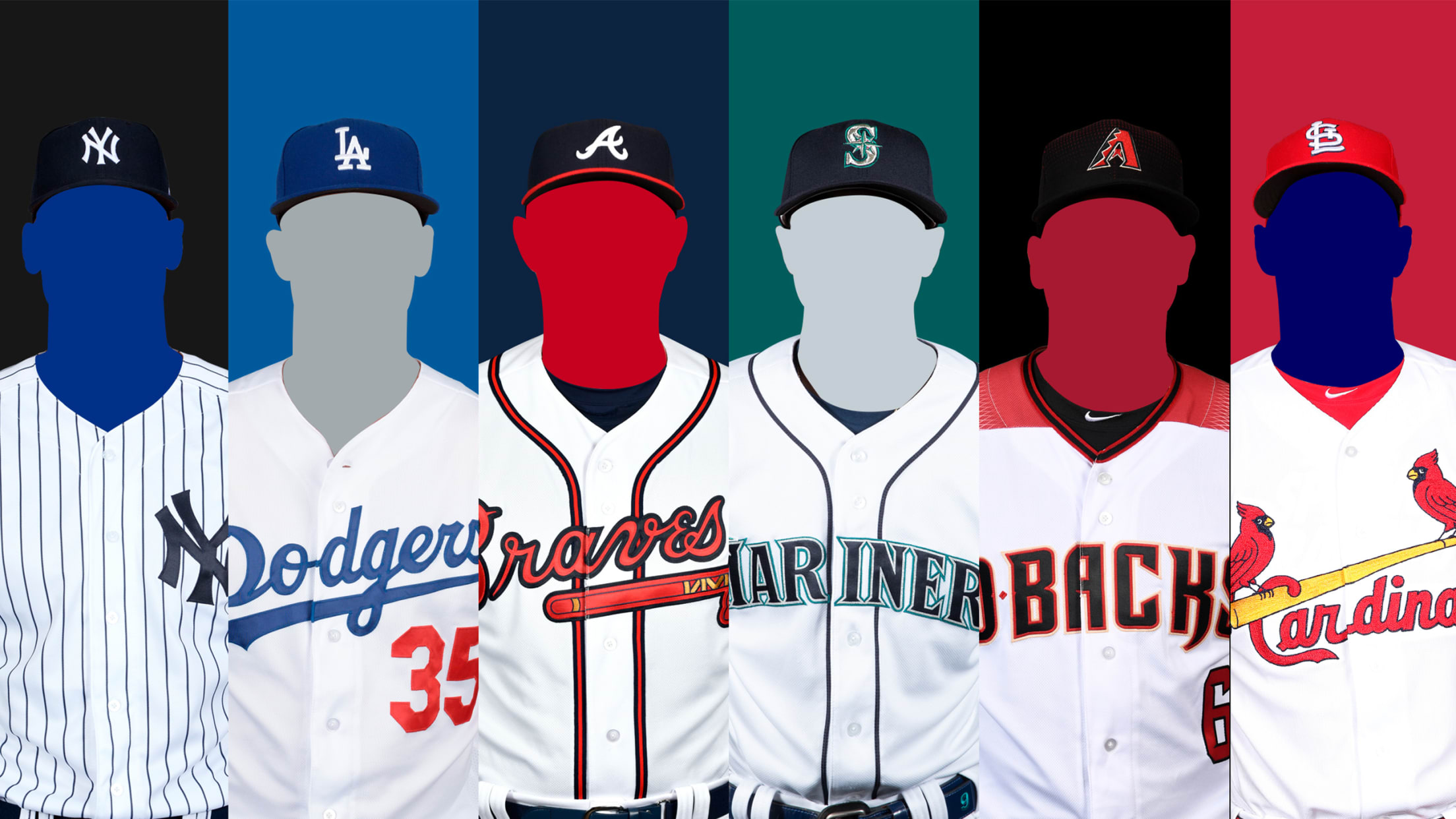 Fernando Lamas, the famous Argentinian actor who inspired not only Billy Crystal's Fernando character on "Saturday Night Live" but also the Most Interesting Man in the World character from the Dos Equis ads, once said, "It is better to look good than to feel good." This quote works better at