Inbox: Could Gregorius return to NY in 2020?
Beat reporter Bryan Hoch answers questions from Yankees fans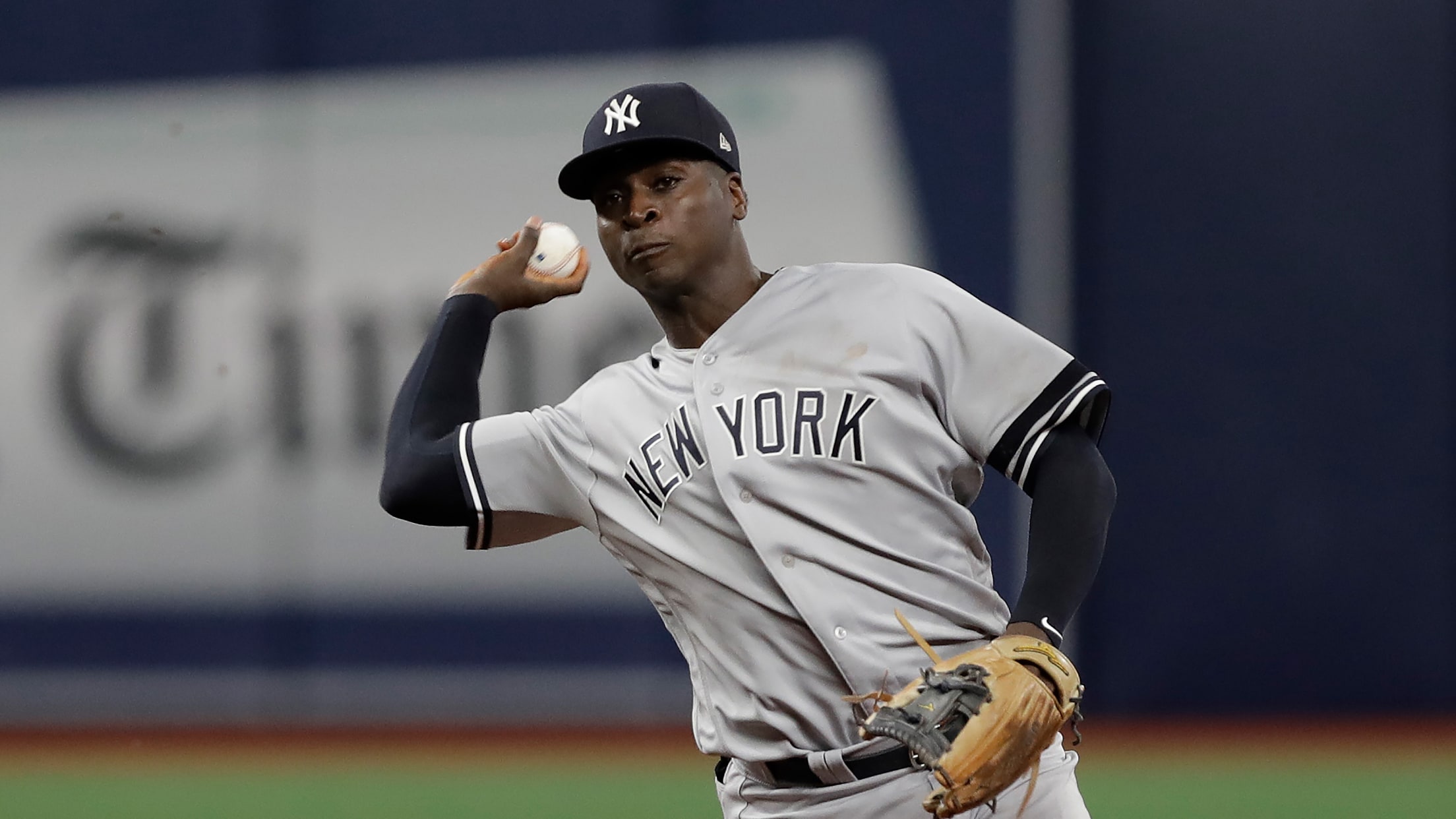 What is the vision for the infield next season? Is a deal with Didi Gregorius still possible? -- Bill P., Hopewell Junction, N.Y. If the Yankees had to get a team on the field today, general manager Brian Cashman said that they would be confident in what they have in-house,
Yankees name Matt Blake pitching coach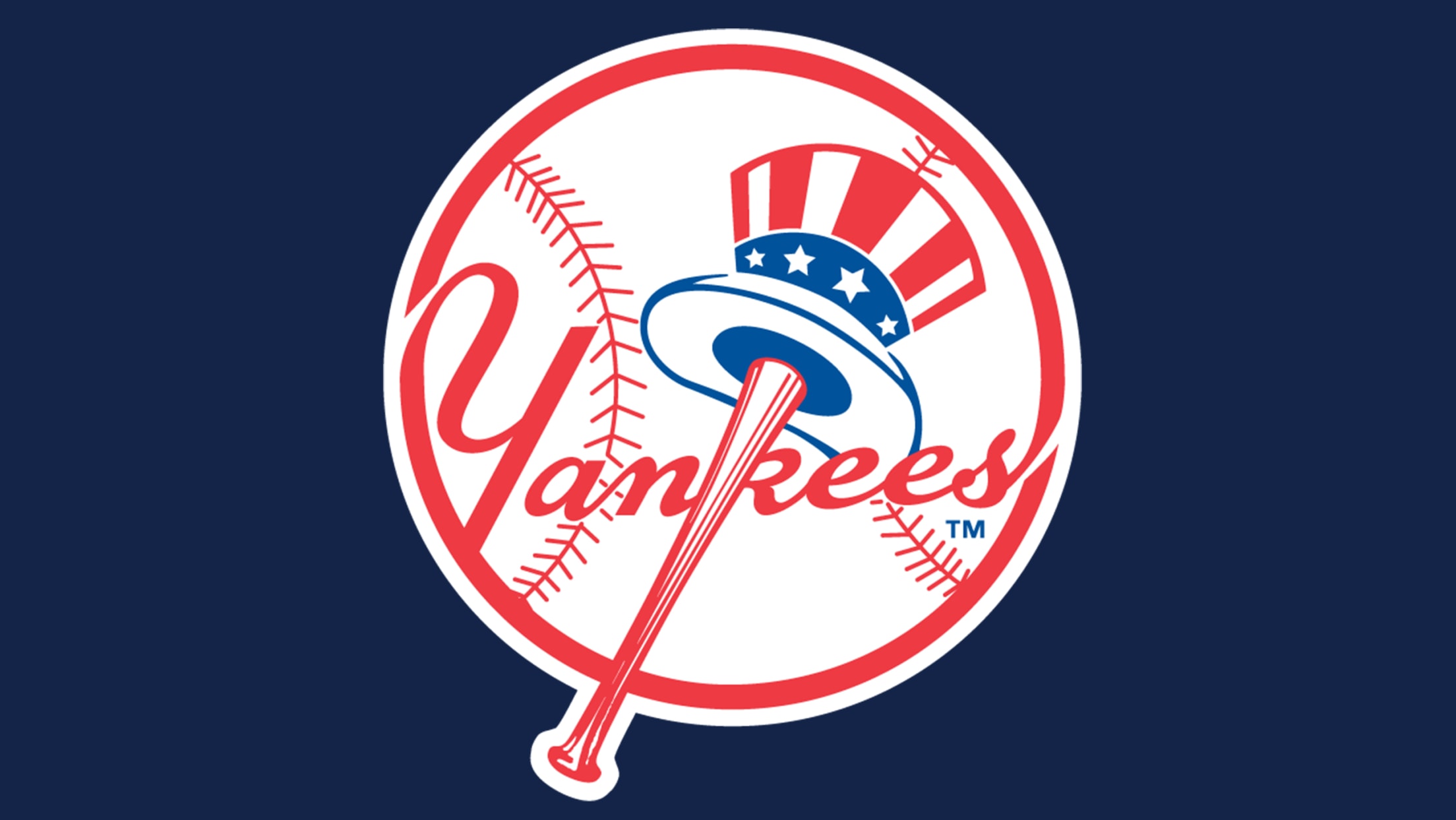 NEW YORK -- Four years ago, Matt Blake was testing his progressive pitching philosophies on high school hurlers in the Boston suburbs, a precursor to what would be a dizzying rise through the professional baseball ranks. Now, he will be delivering those lessons for the Yankees, having been named as
Cashman sleeps outside Stadium for charity
GM continues support for Covenant House, NY's homeless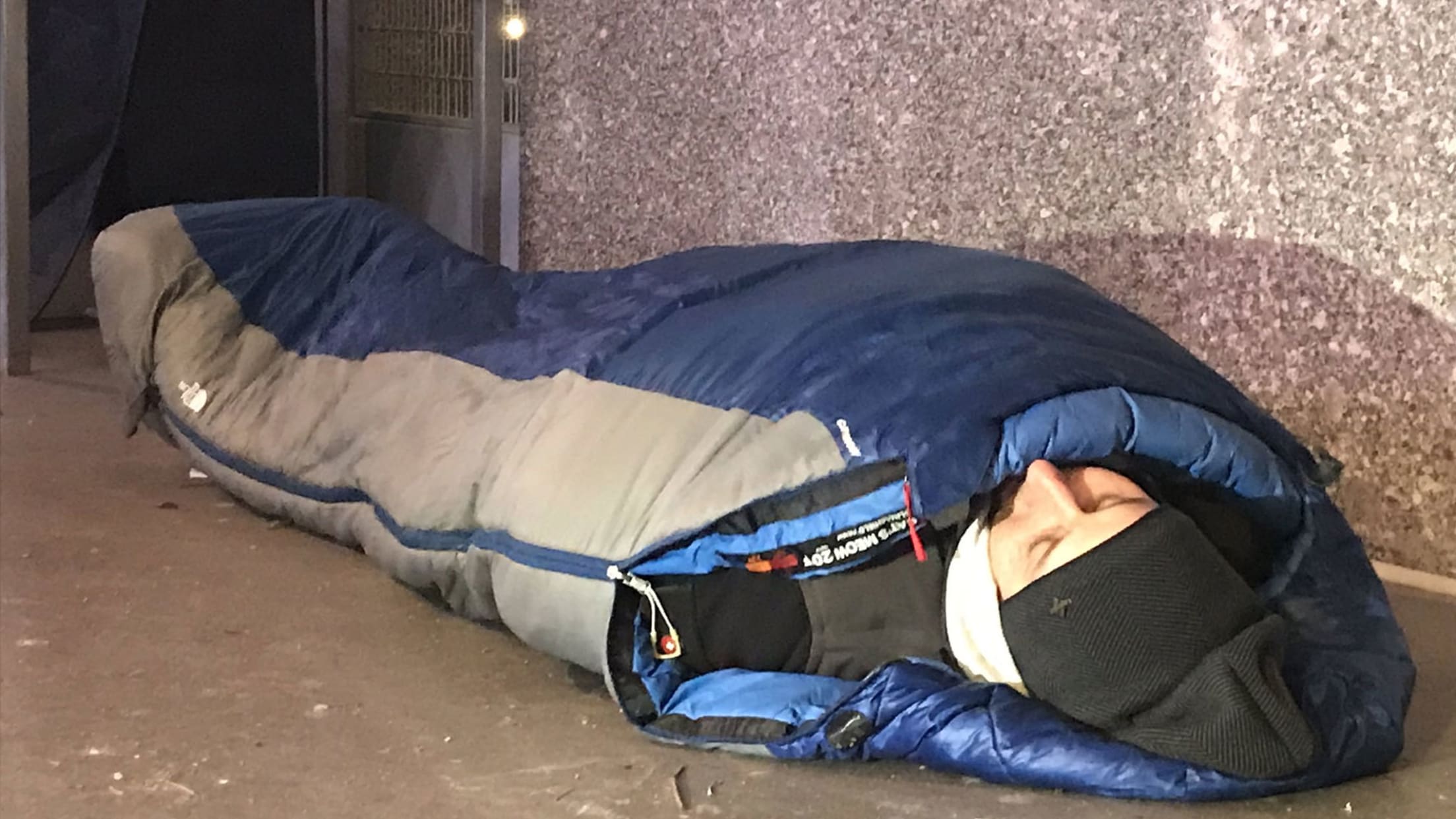 NEW YORK -- On 81 days during the regular season, the concrete expanse of Yankee Stadium's Great Hall serves as an open-air pedestrian plaza and marketplace, serving the needs of the thousands of thirsty and hungry fans passing through its turnstiles on their way to ticketed seats. On Thursday evening,
Torre hosts 17th annual Safe At Home gala
Foundation honors journalist Carlson, former Yankees star Matsui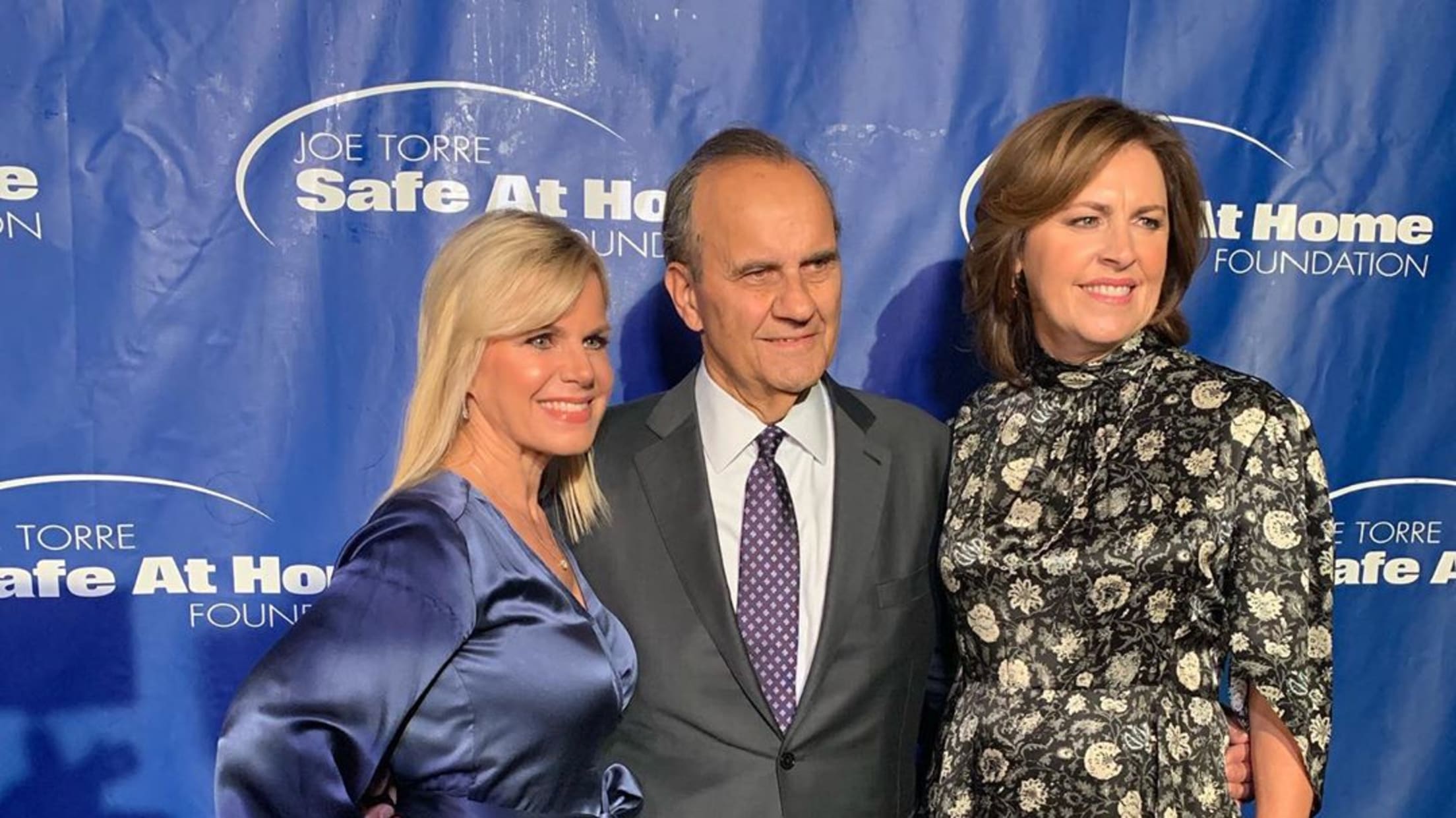 NEW YORK -- Joe Torre is more than just the Chief Baseball Officer for Major League Baseball. He is a person who cares a lot about children. On Thursday night, Torre and his wife, Ali, showed that compassion by hosting the 17th annual Safe At Home Foundation gala at Cipriani,
Cashman: NY exploring all avenues for rotation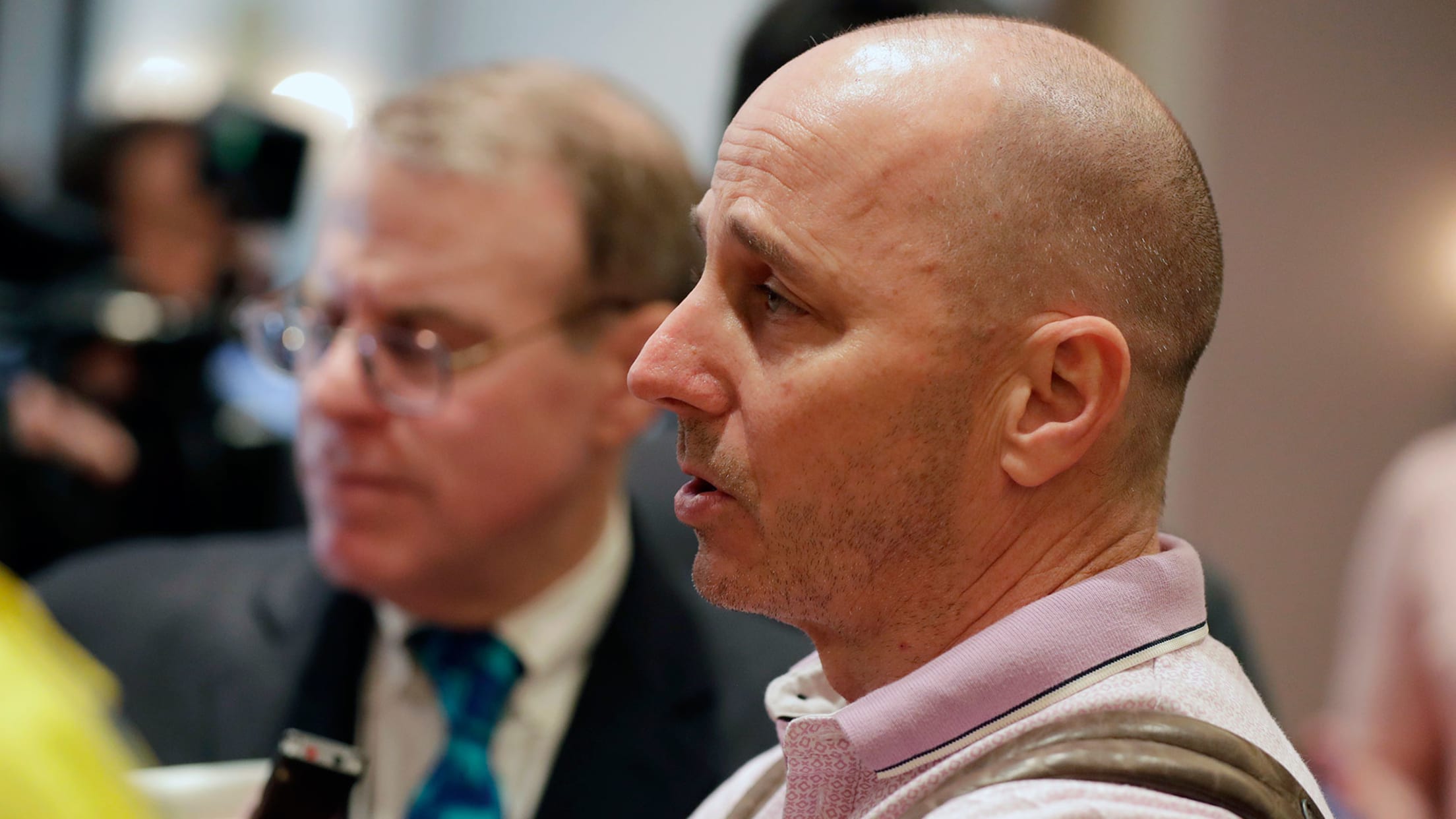 NEW YORK – It was during last winter's General Managers Meetings that Brian Cashman first noted James Paxton's availability, as the Mariners offered indications that they were prepared to swap the left-hander. The Yankees hope that this year's visit will prove to be as fruitful on the starting pitching front.
After historic campaign, Boone MOY runner-up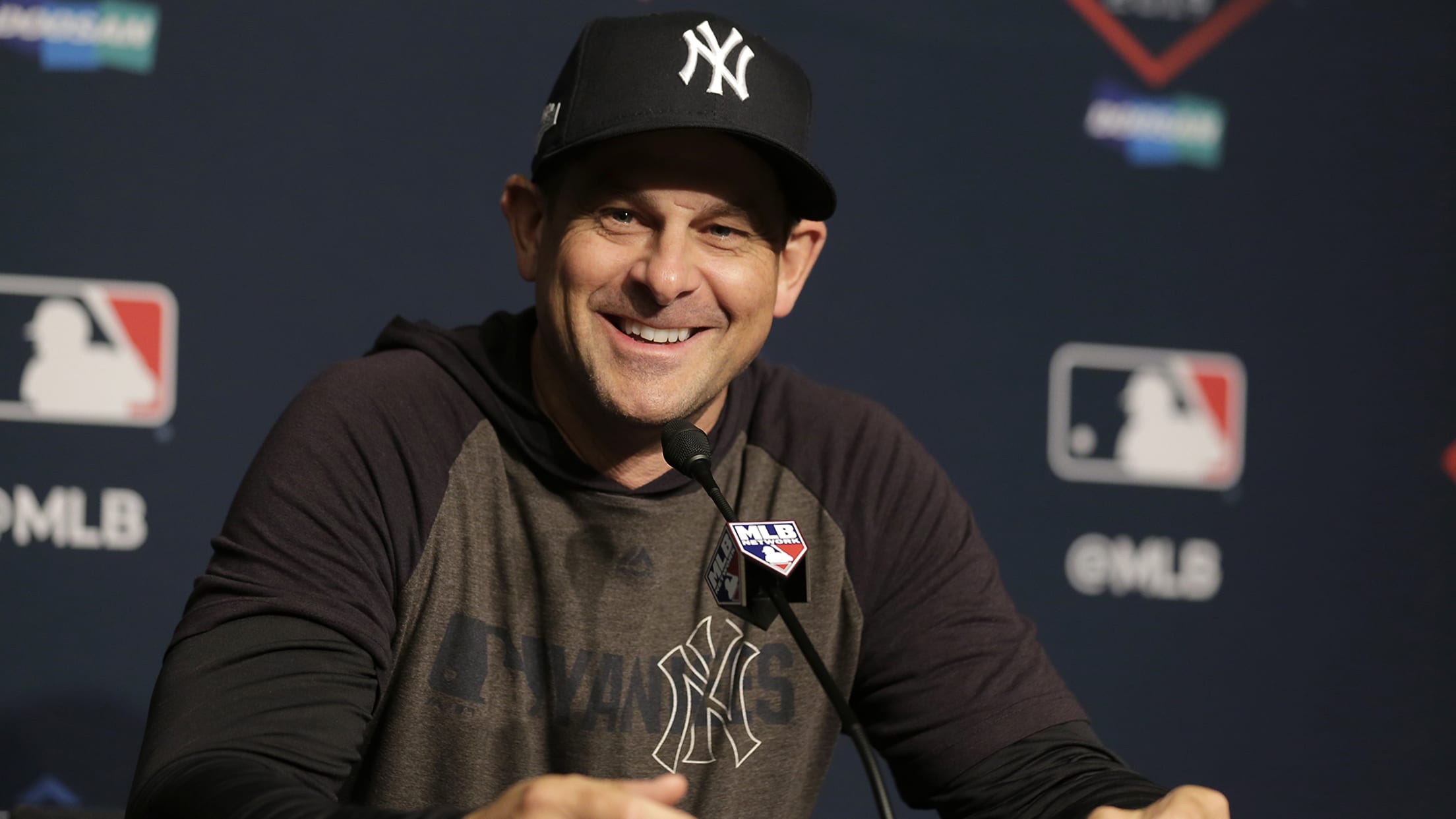 NEW YORK -- The defining moment of Aaron Boone's second season piloting the Yankees occurred in the first game of a July 18 doubleheader at Yankee Stadium, when the incensed manager repeatedly pointed his finger in the face of home-plate umpire Brennan Miller, declaring that his hitters were "savages in
Pitchers at forefront of Yanks' next wave of talent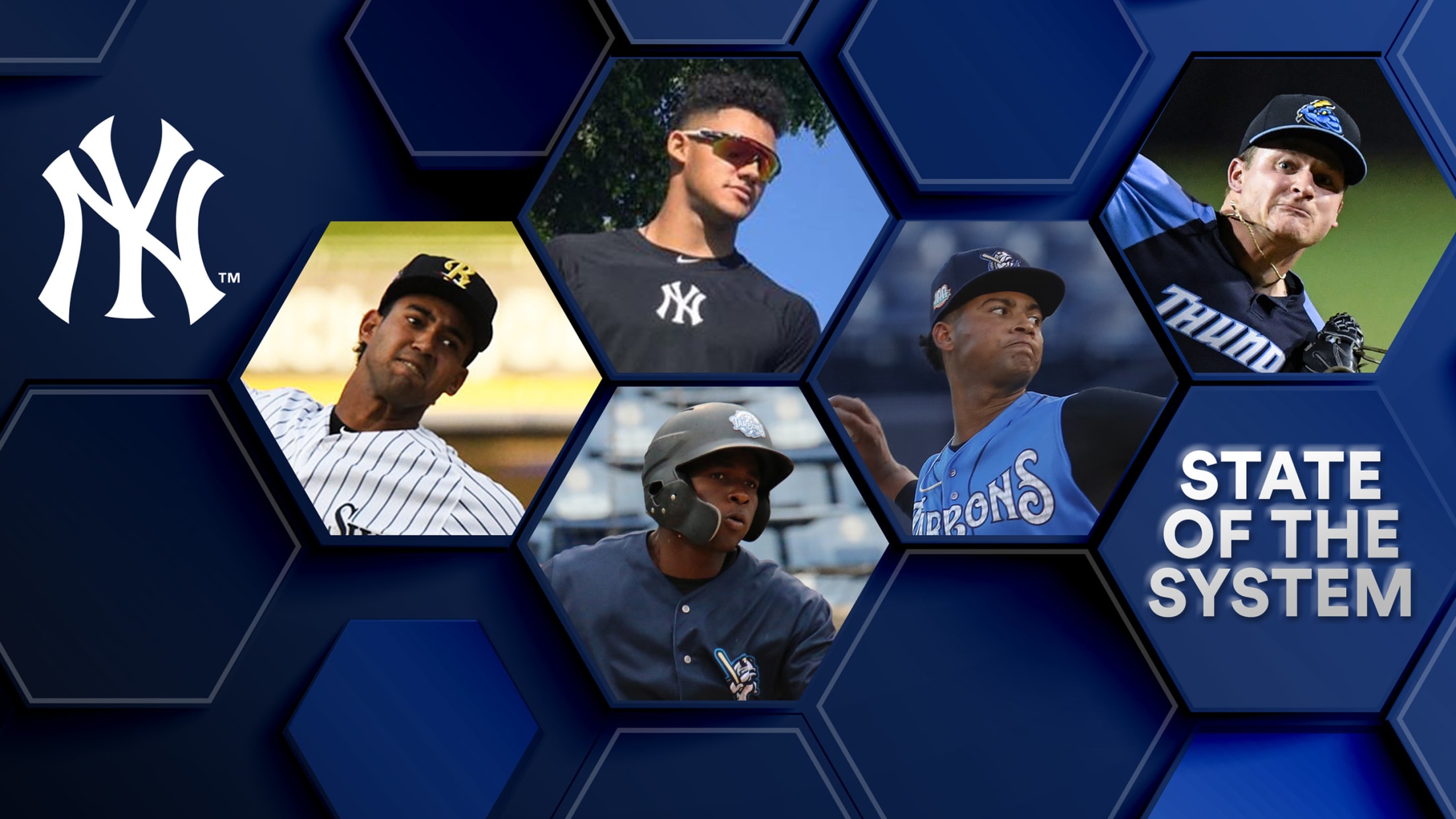 The Yankees have attained 100 victories in consecutive years for the first time since 2002-04, with homegrown talent playing a major role in that success. In the last four seasons, they've graduated three position players who have earned multiple All-Star Game selections (Aaron Judge, Gary Sánchez and Gleyber Torres) and
Cole, Stras and 'surprise guys' on Yanks' radar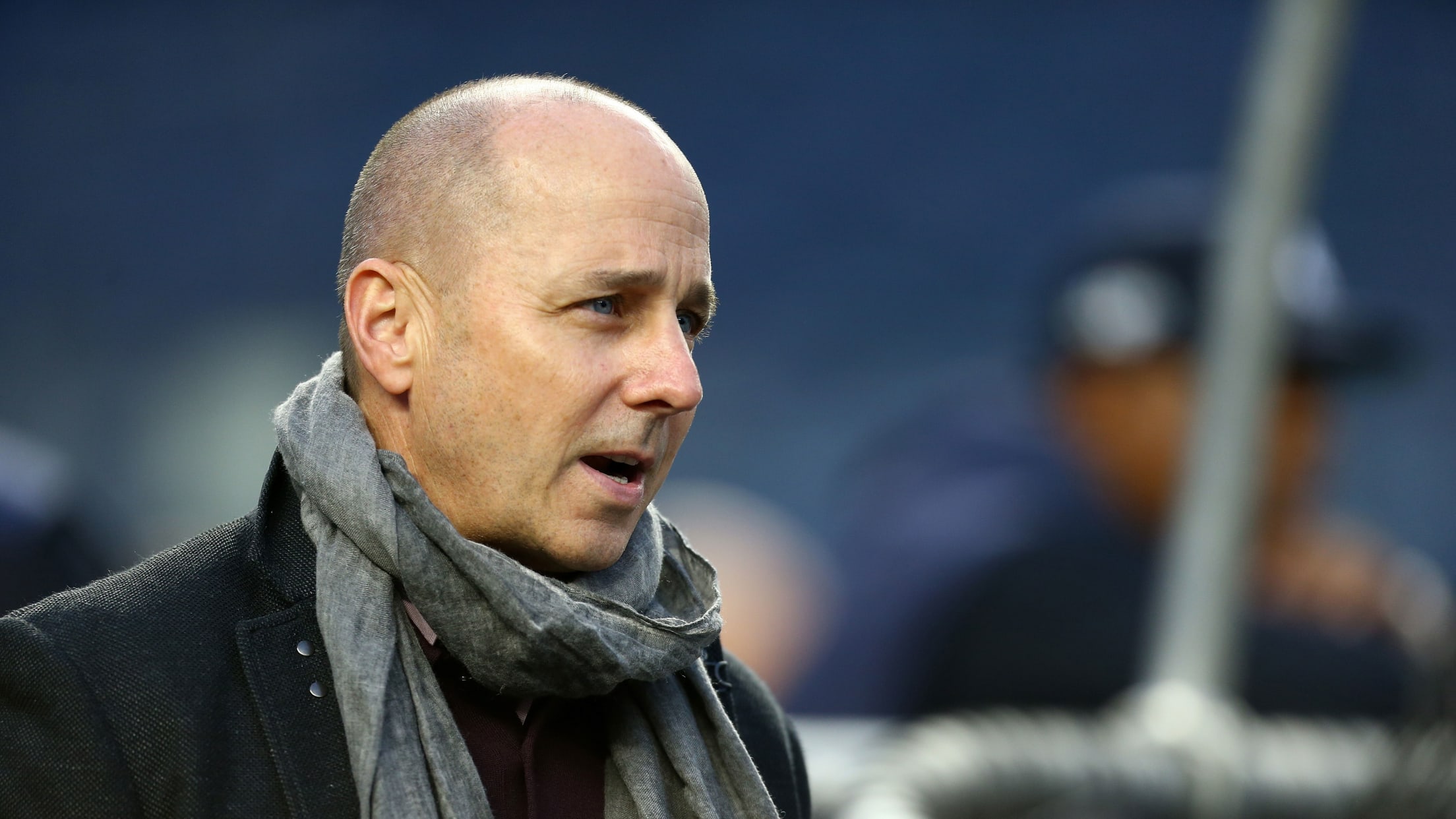 NEW YORK -- The Yankees are planning to be in the mix for the top free-agent pitchers in this year's class, laying the groundwork to speak face to face with Gerrit Cole and Stephen Strasburg in the coming weeks, as general manager Brian Cashman said that upgrading the rotation remains
Position switch might be in cards for Andújar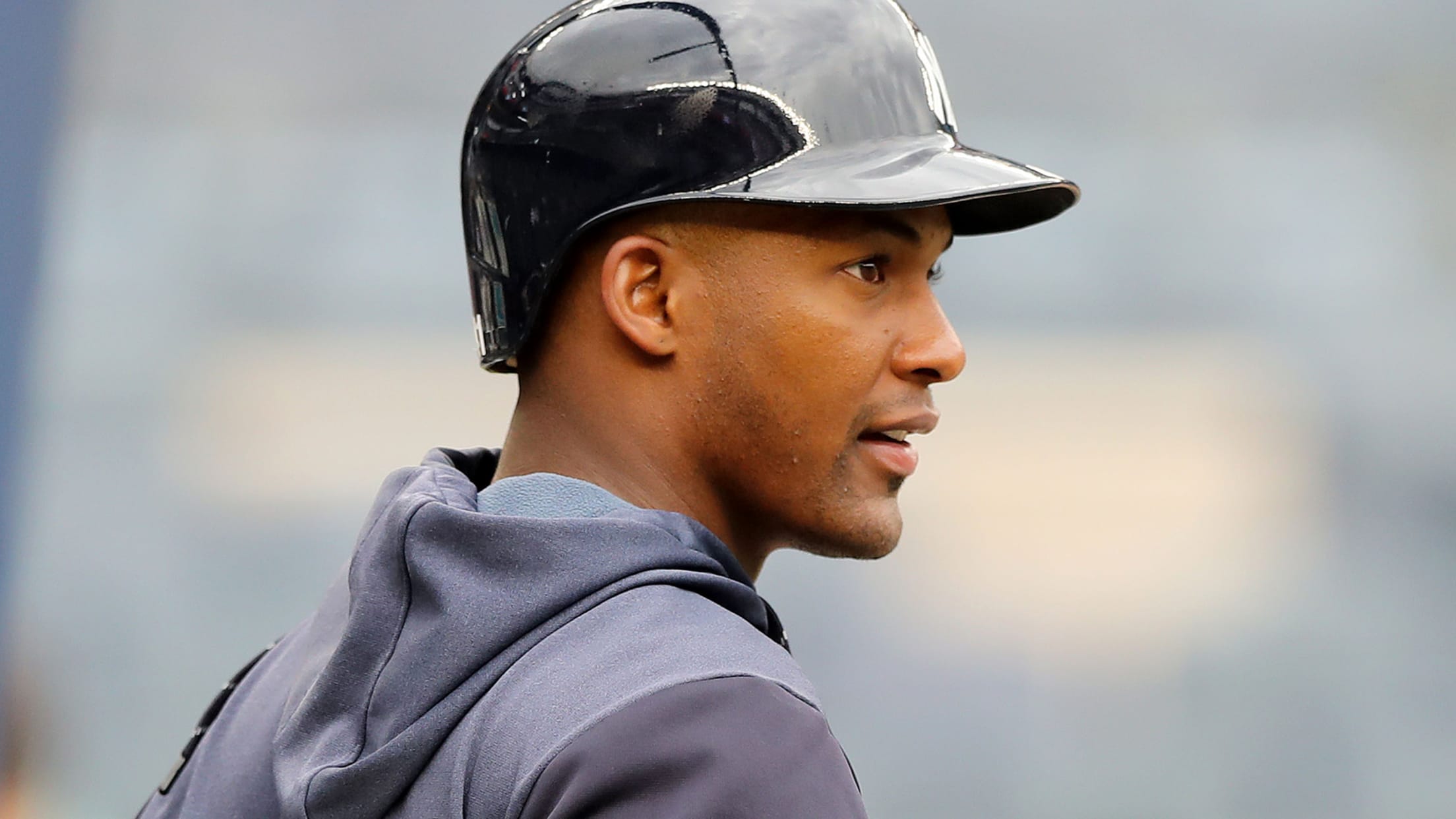 NEW YORK -- It was only 12 months ago that Miguel Andújar finished second behind Shohei Ohtani in the chase for the American League Rookie of the Year Award, yet his name has not been among those most frequently mentioned when discussing the Yankees' plans for 2020. Such is life
Offseason checklist: Yankees' needs and moves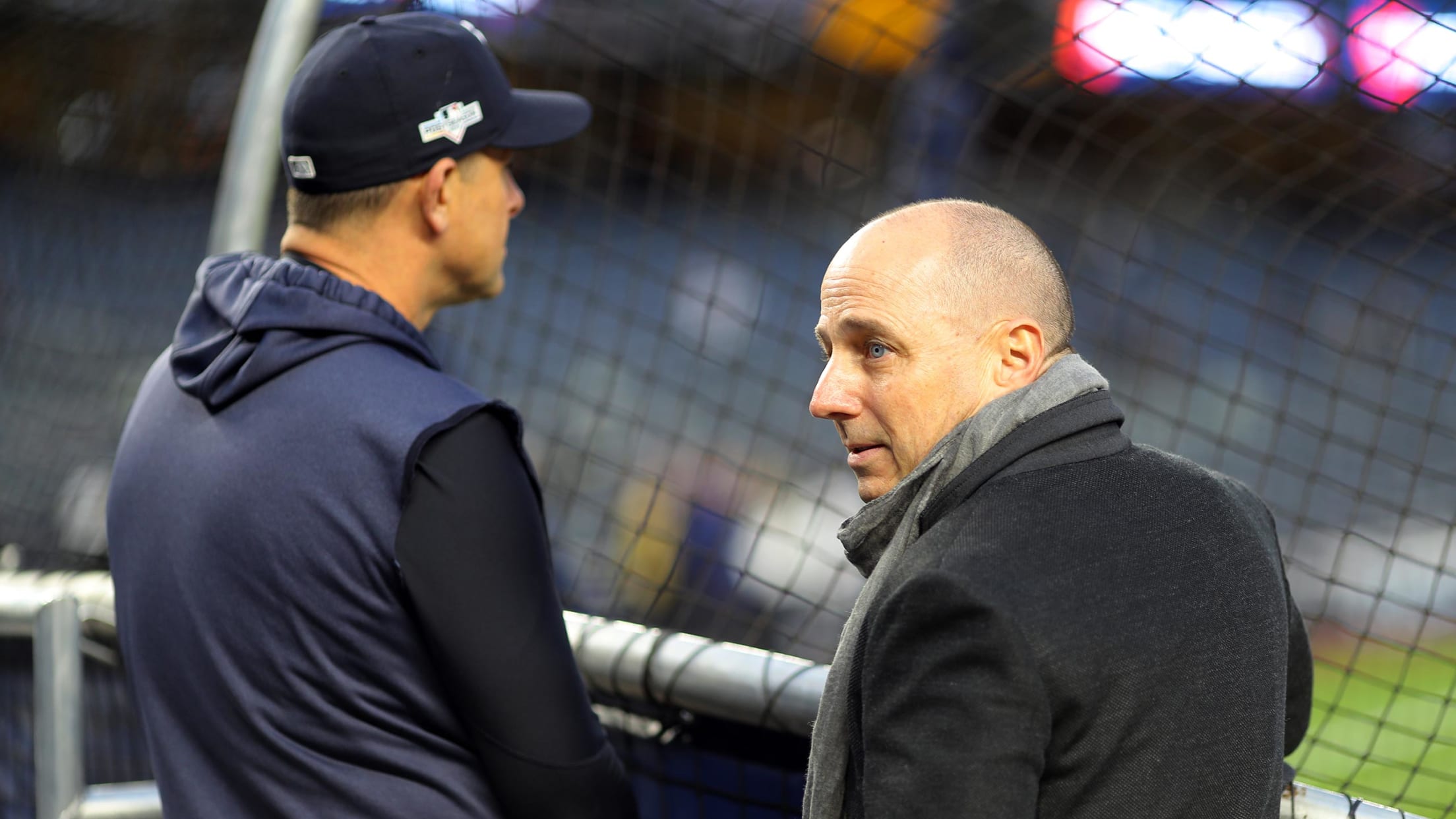 NEW YORK -- The Yankees won 103 games in the regular season, celebrating their first American League East title in seven years, but it has been a full decade since the sport's winningest franchise was able to call itself a World Series participant. Finding a way to be the last
Here's the best athlete in all 30 farm systems
Everyone loves an impressive showcase of athleticism on the baseball field. Whether it's Byron Buxton improbably running down a ball in center field, Yasiel Puig uncorking a jaw-dropping throw from right or Cody Bellinger launching a tape-measure home run on what should be an unhittable pitch, there are eye-opening feats
Boone has new pitching coach, bench coach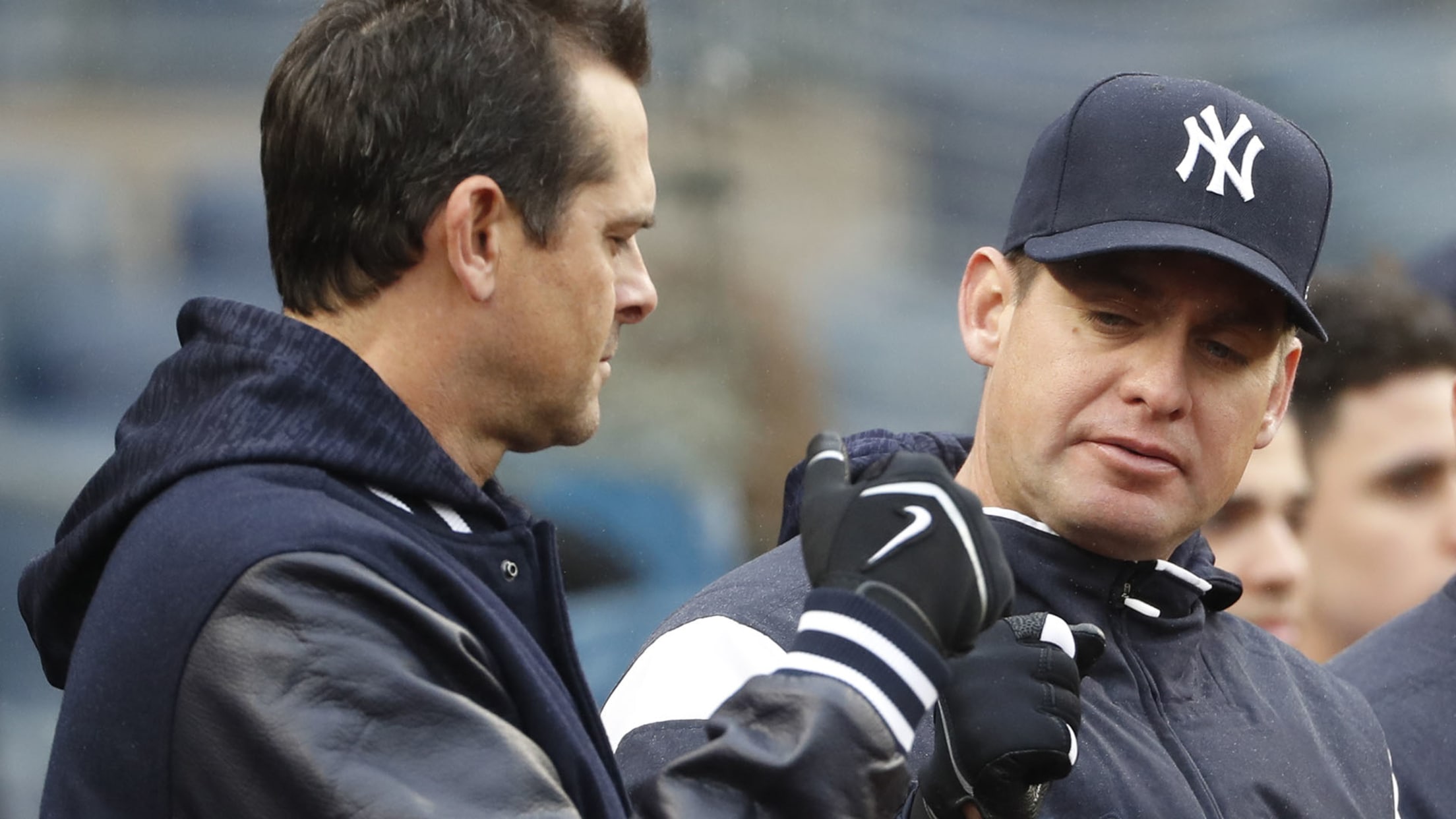 NEW YORK -- Yankees general manager Brian Cashman confirmed on Monday that the Yankees have hired Matt Blake as their new pitching coach, while permitting bench coach Josh Bard to seek opportunities closer to his Colorado home, a request that Bard had apparently presented during this past season. Carlos Mendoza
These 147 top prospects are Rule 5 eligible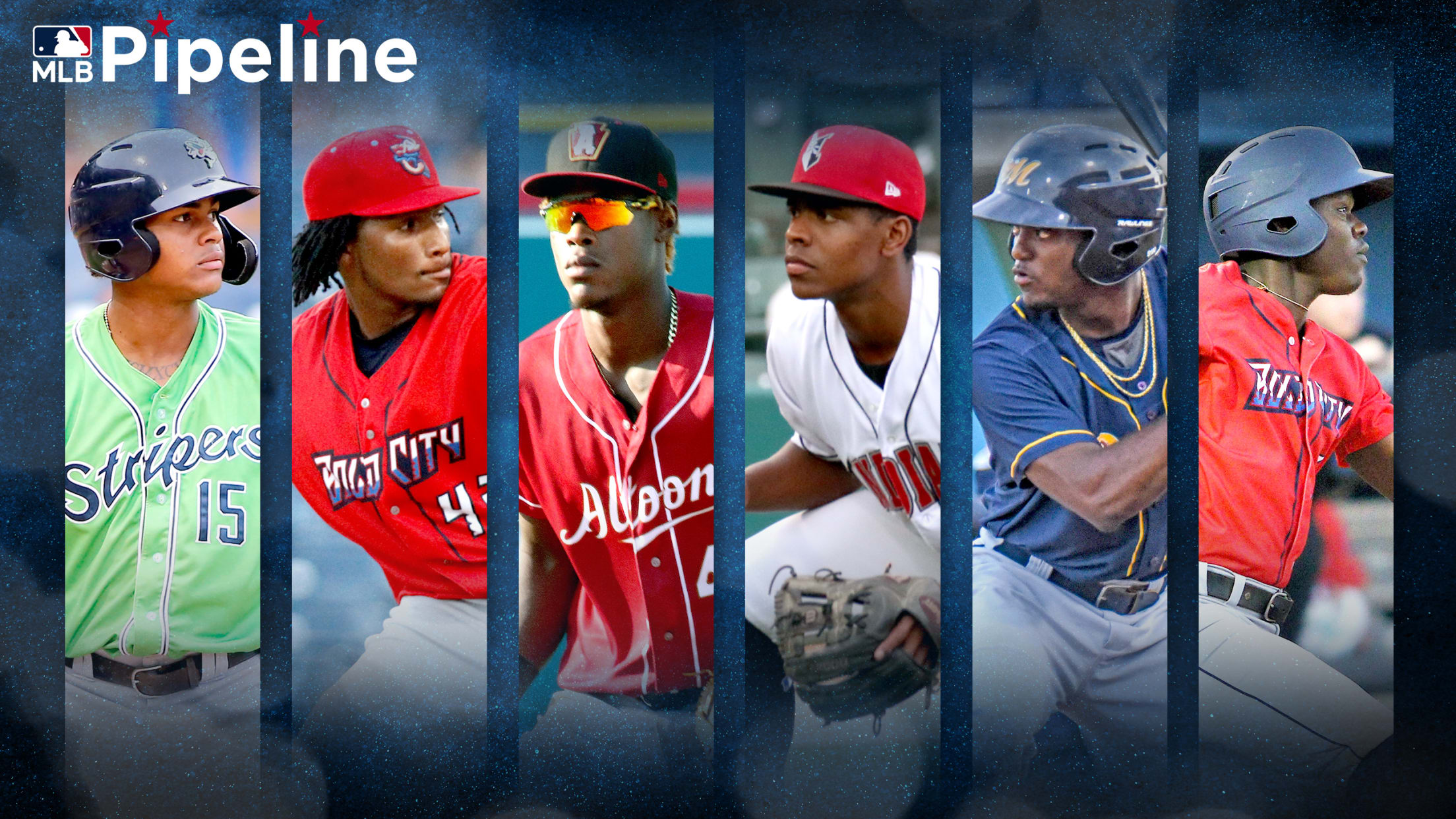 Over the next couple of weeks, all 30 Major League organizations have some serious decisions to make. They have until Nov. 20 to decide what they will do with their 40-man rosters. Some prospects will earn a coveted spot, some will not and will thus be eligible to be taken
Gardner, Yanks look to continue party (source)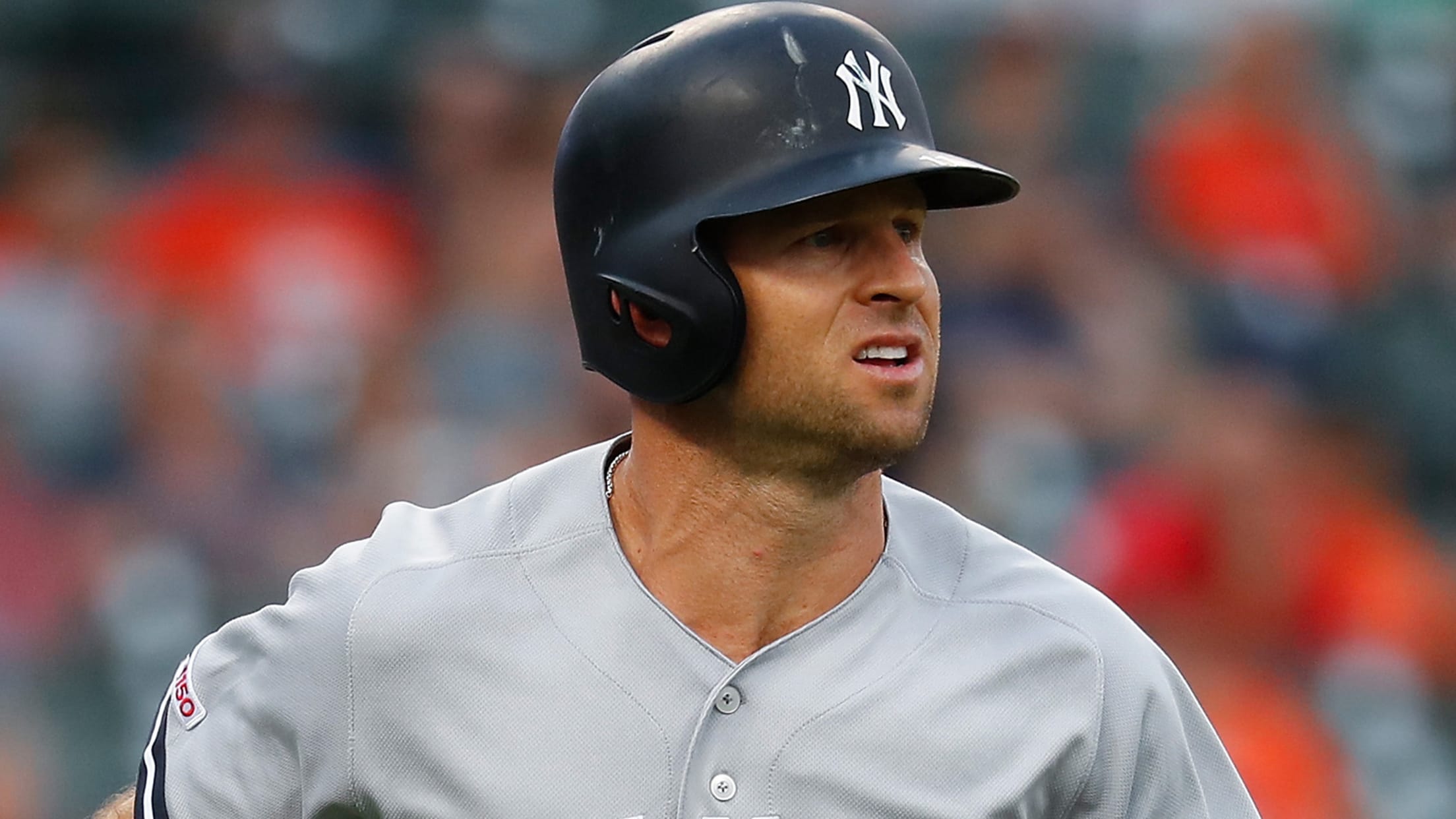 NEW YORK -- The Gardy Party appears primed to continue in The Bronx. The Yankees and Brett Gardner have opened negotiations on a new contract that could keep the club's longest-tenured player in pinstripes, a source told MLB.com's Mark Feinsand on Thursday. The club has not commented. The 36-year-old Gardner
Looking back at Yankees' top moments of 2019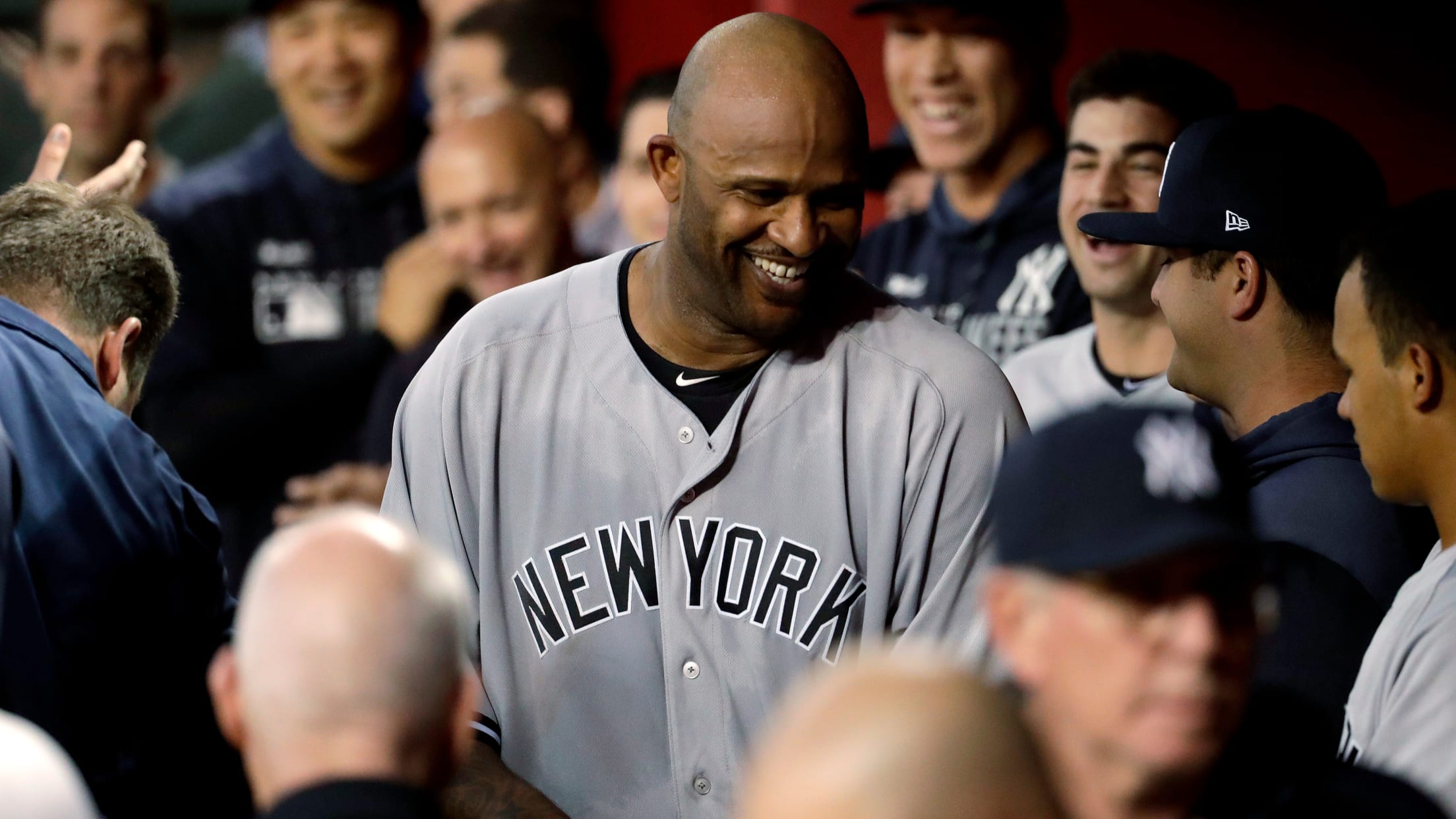 NEW YORK -- It was another season filled with memorable events for the Yankees, who notched 103 regular-season victories to secure their first American League East title in seven years and swept the Twins in the AL Division Series before falling to the Astros in a six-game AL Championship Series.
30 teams, 30 candidates for 2020 Rookie of Year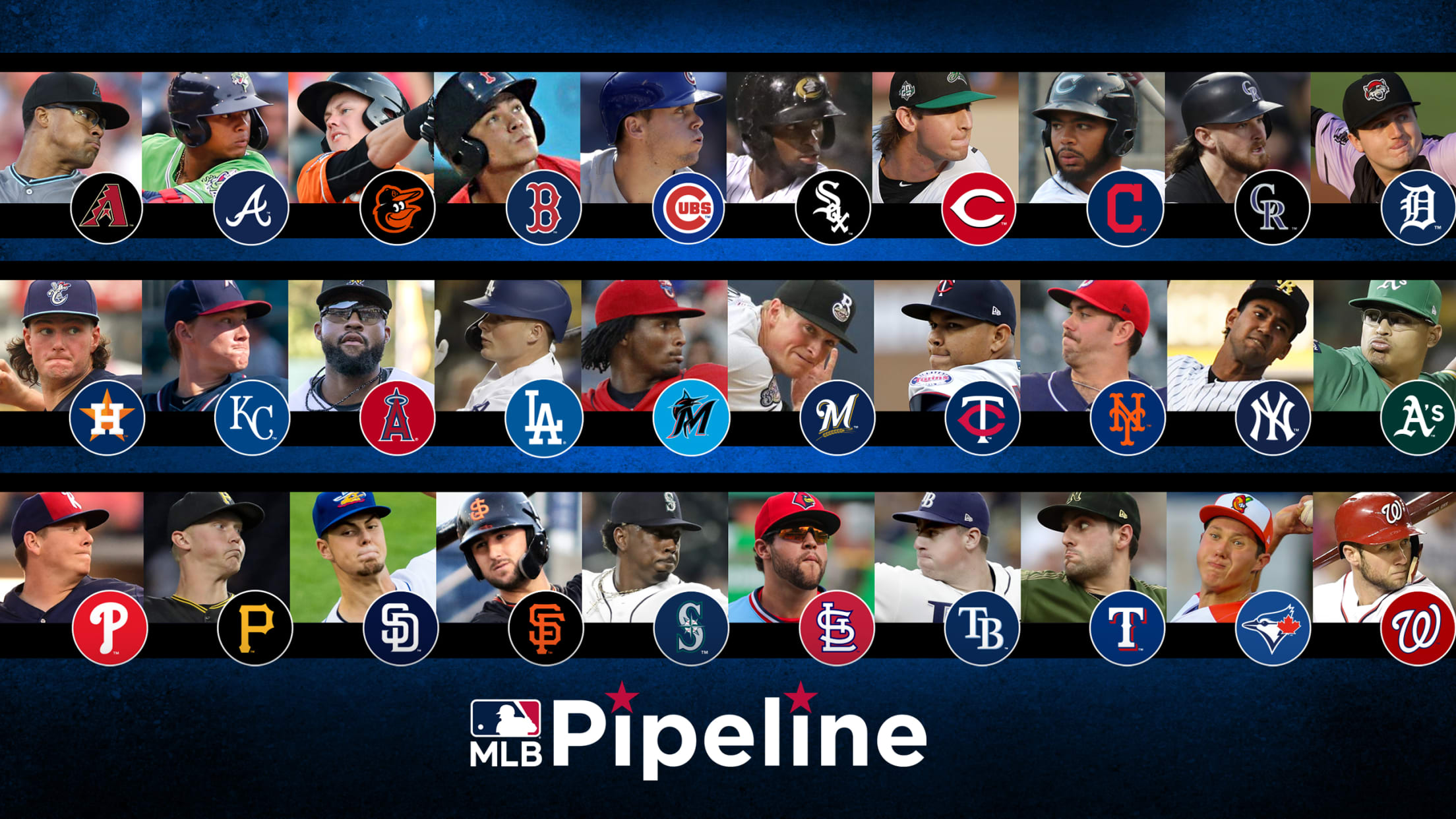 The BBWAA will announce the 2019 Rookie of the Year Award winners Monday, with the Astros' Yordan Alvarez and the Mets' Pete Alonso considered the front-runners to take home the hardware. A year ago at this time, Alonso was very much on the ROY radar as he appeared headed for
These are your 2019 Silver Slugger winners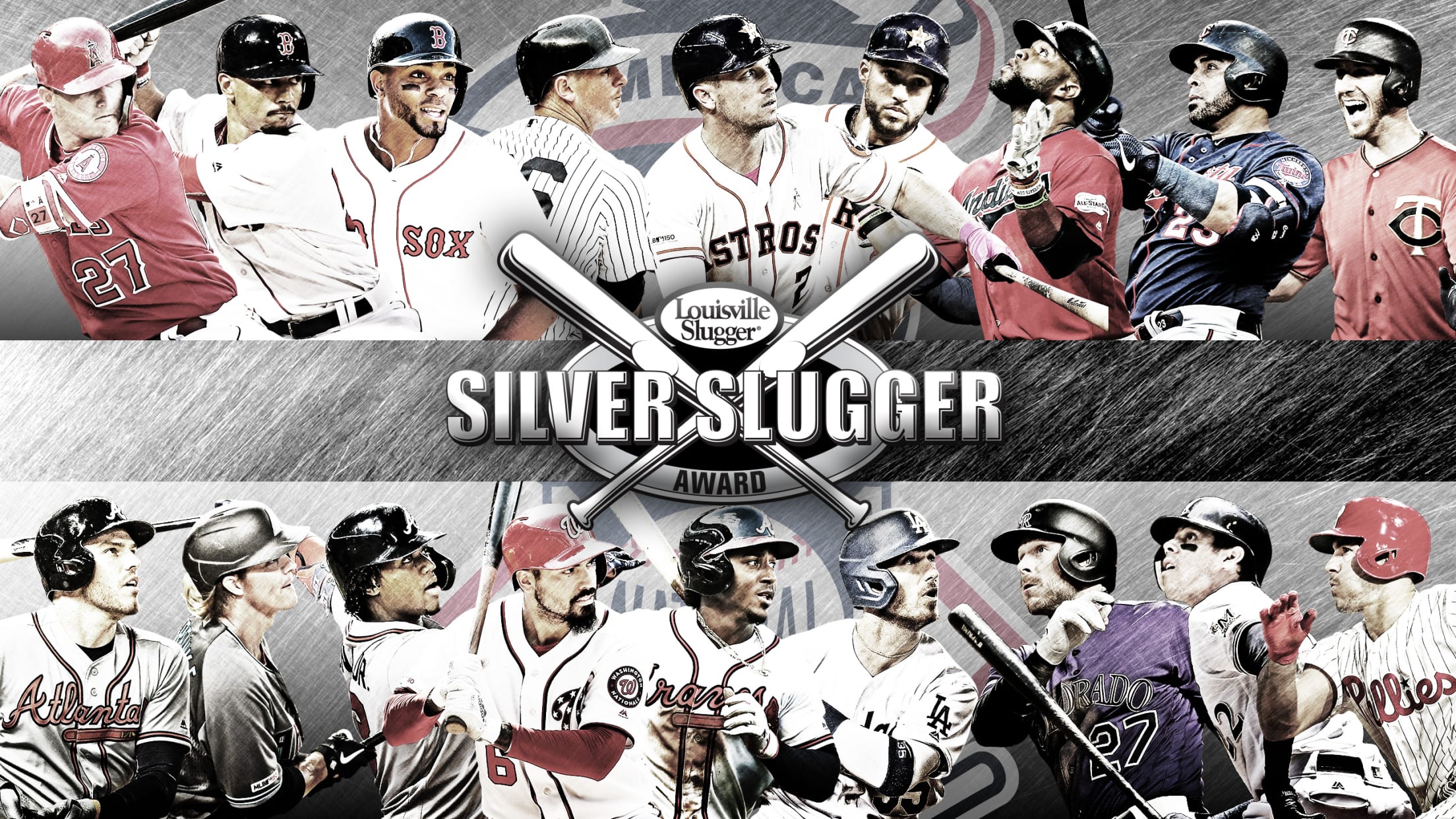 The American League and National League Silver Slugger Awards were announced Thursday, and eight hitters were bestowed with the honor for the first time in their careers, underscoring the incredible young talent in the game today. On the other end of the spectrum, Mike Trout won for the seventh time
Torres' 2019 trend points toward torrid '20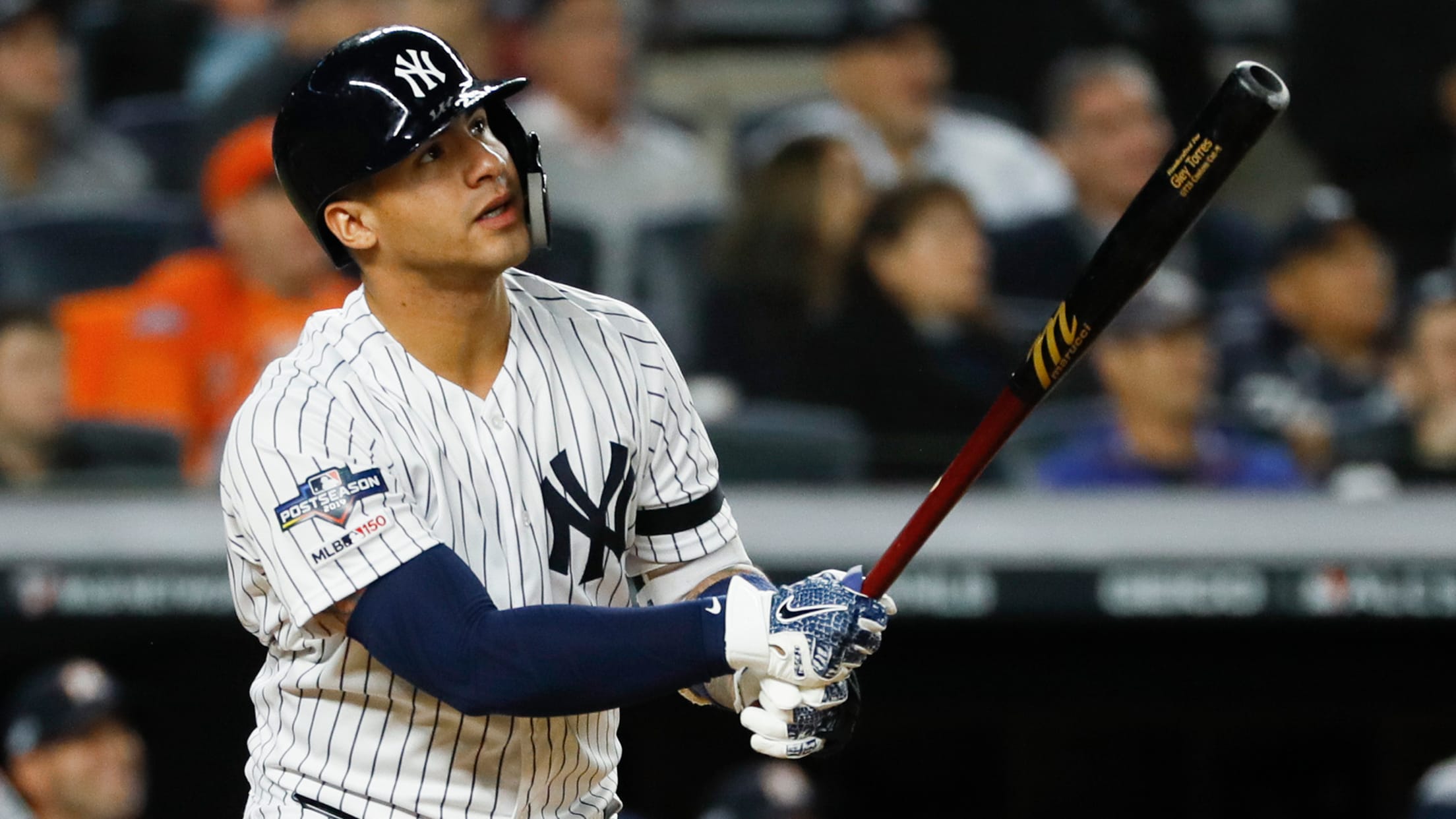 NEW YORK -- Gleyber Torres replayed the moment in his mind countless times as he prepared for the 2019 season, powering his sets in the weight room and his drills in the batting cage. It was a slow grounder to third base, scooped by Eduardo Nuñez and fired across the
Pros and cons of Munson's Hall of Fame case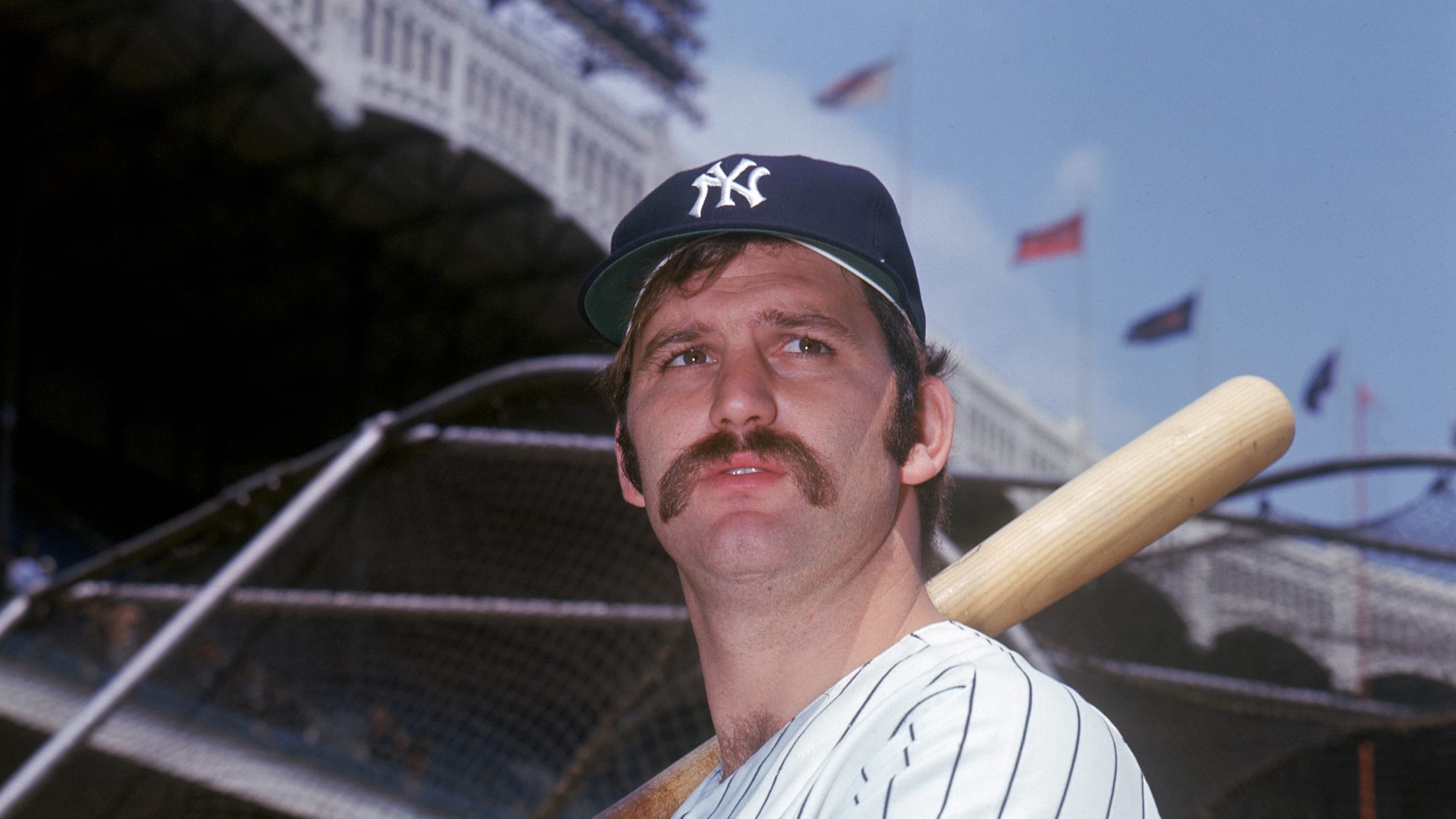 Thurman Munson's passion as a ballplayer was undeniable. The debate surrounding his Hall of Fame qualifications could prompt similar intensity. Munson, the Yankees' regular catcher from 1970-79, appears on the latest Modern [Baseball] Era ballot featuring Hall of Fame candidates whose impact on baseball emerged primarily between 1970-87. Munson --
Here's the HOF case 'for' and 'against' Mattingly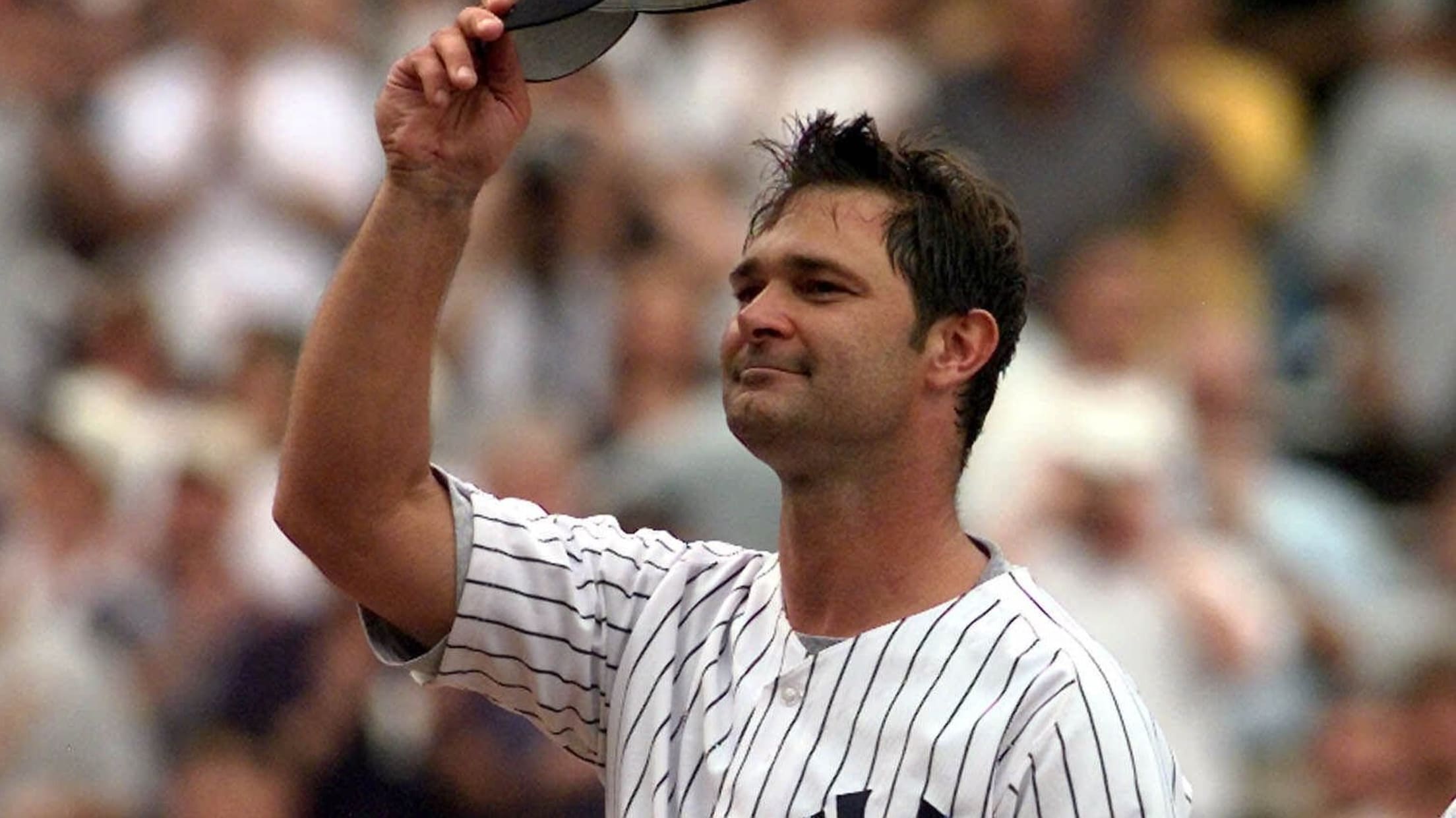 Don Mattingly is once again up for consideration for the National Baseball Hall of Fame as one of 10 finalists vying for induction on the 2020 Modern Baseball Era ballot. The former Yankees great seemed to be well on his way to earning a place in Cooperstown in the late
Predicting Yankees' 2020 Opening Day roster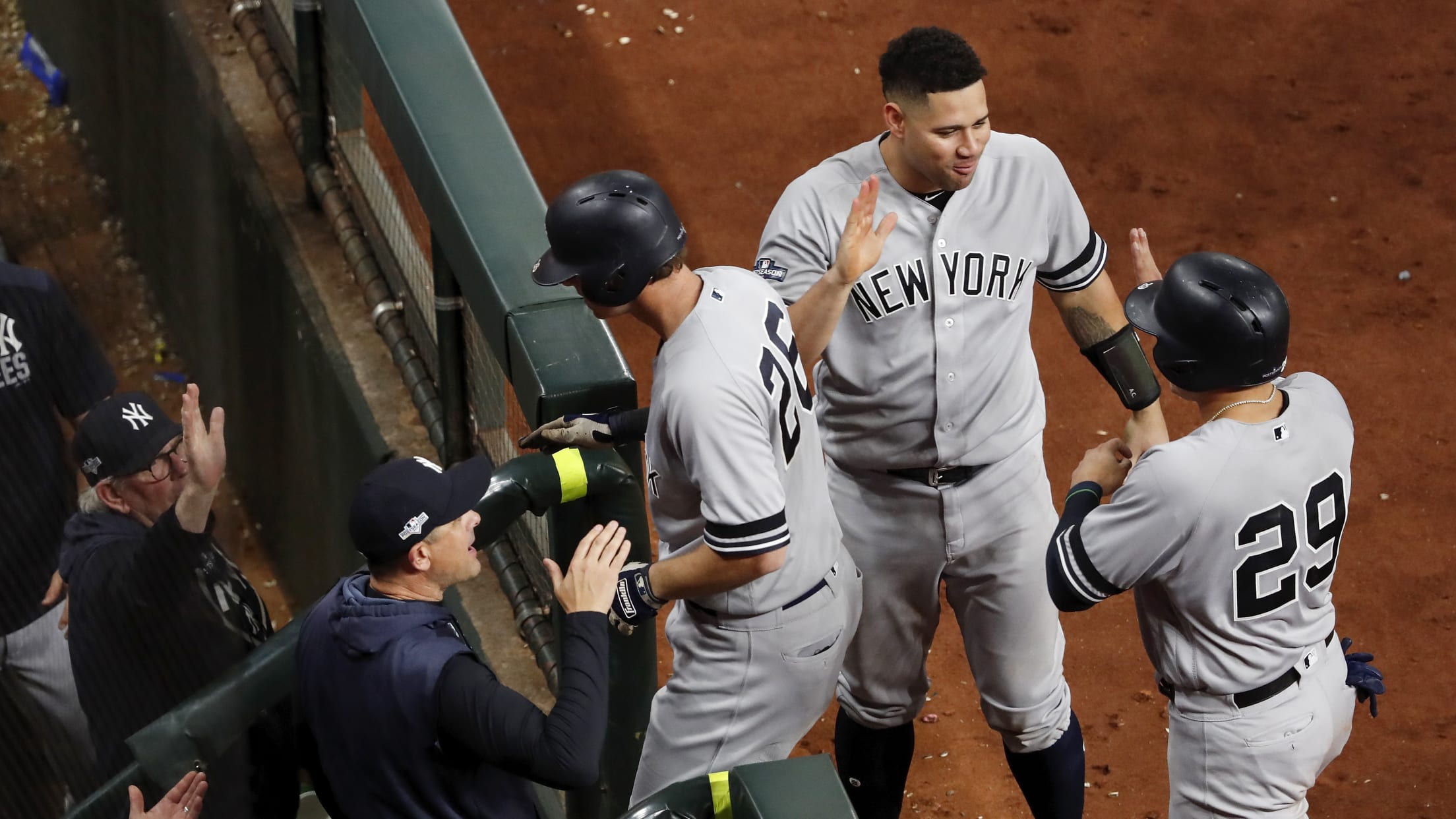 When the Yankees' decision makers assembled on Oct. 28 to begin their annual organizational meetings in the Bronx, general manager Brian Cashman promised to produce an honest assessment of the talent that is already within the organization, setting the course for what can be pursued from the free-agent and trade
Defensive Player of the Year Award winners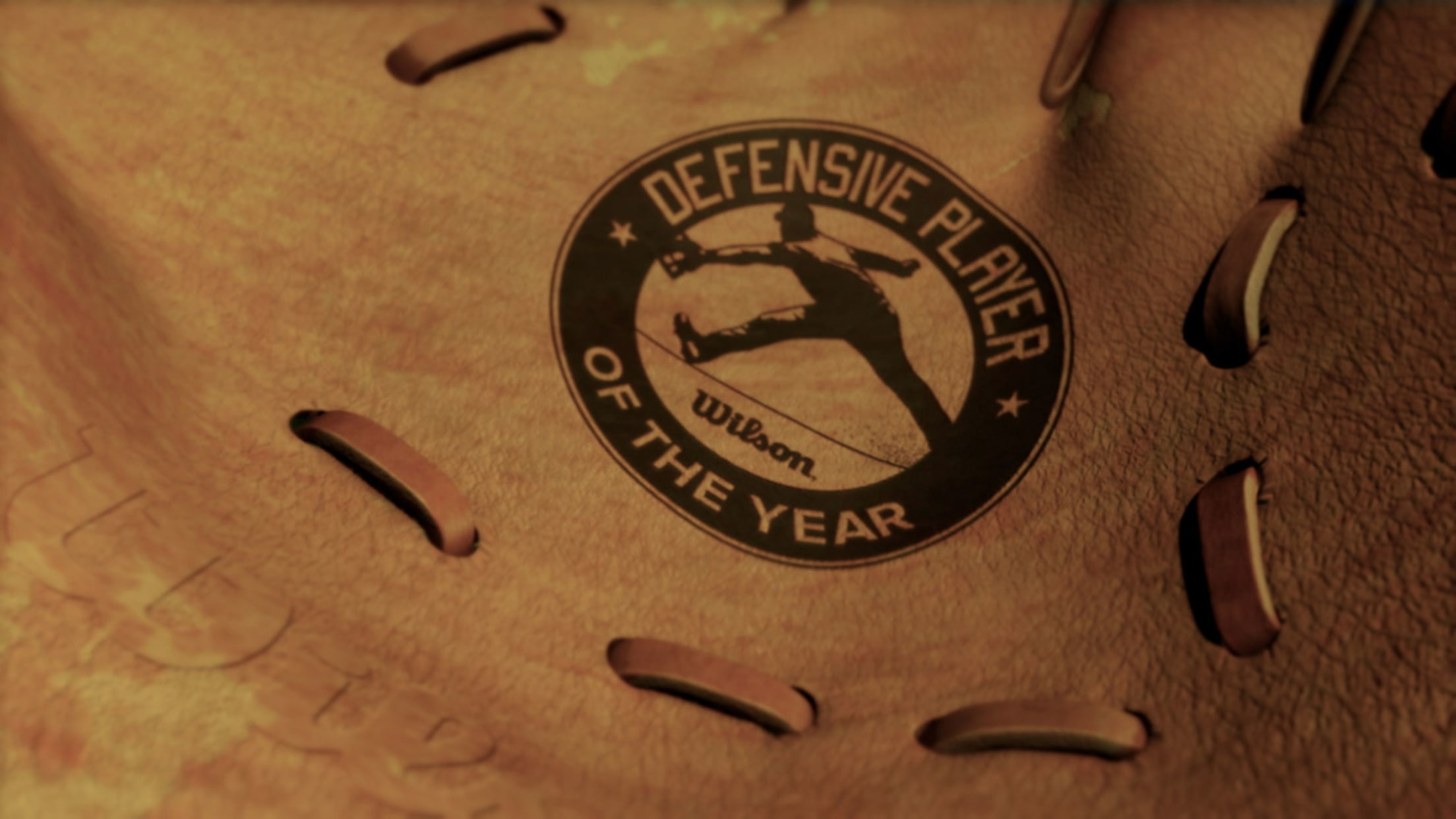 The 2019 Wilson Defensive Player of the Year Awards were announced on Wednesday, honoring the top defender in MLB at each position, as well as one overall Defensive Player of the Year and the Defensive Team of the Year. This year's overall Defensive Player of the Year: Indians catcher Roberto
Will Jeter, Mattingly, Munson enter HOF in '20?
Legendary Yankees' trio eligible for 2020 Hall of Fame induction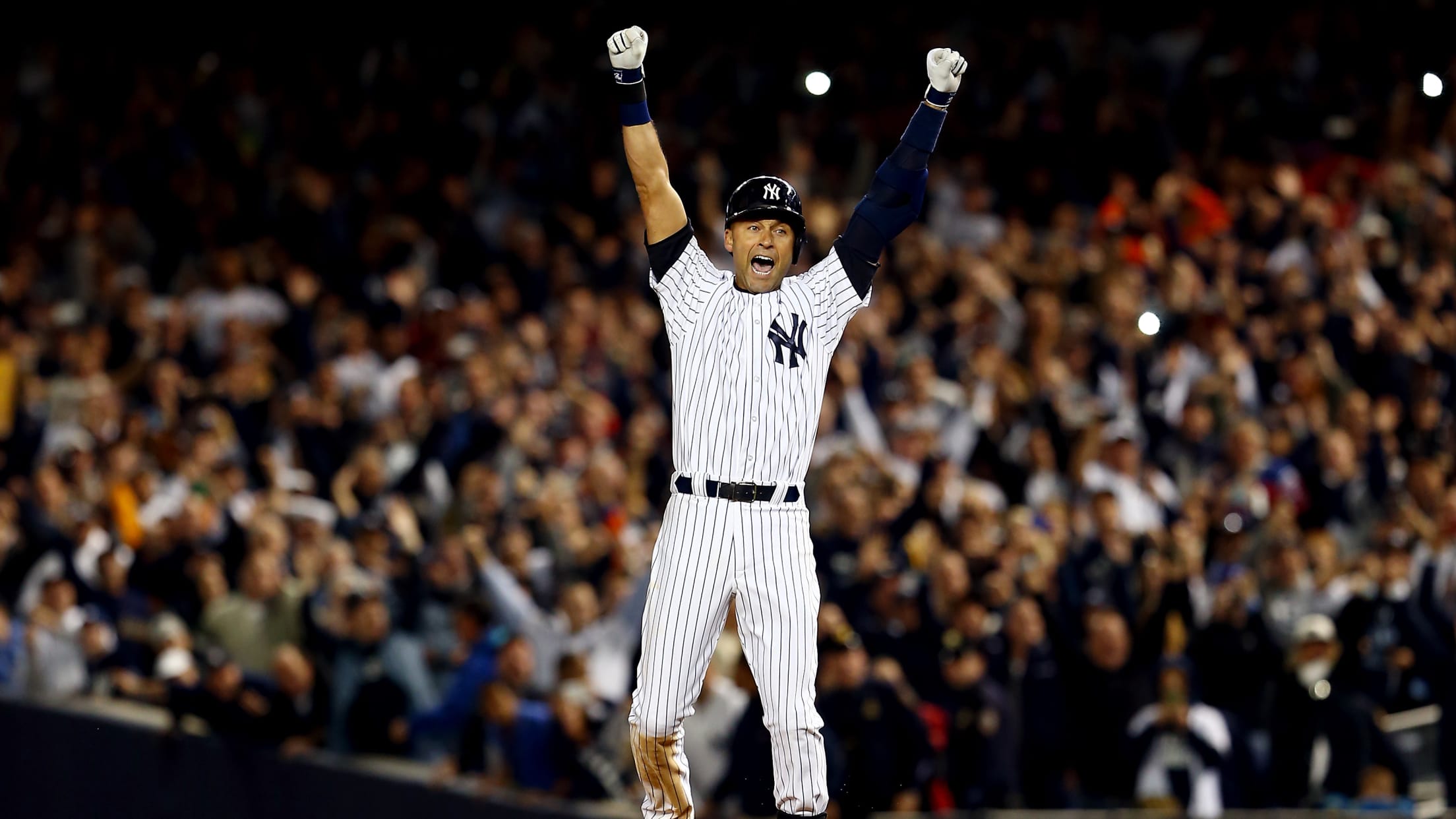 Derek Jeter, Don Mattingly and Thurman Munson already have plaques in Monument Park at Yankee Stadium to honor their legendary careers. Now, the Yankees' trio could potentially enter Cooperstown together in 2020. Mattingly and Munson are among the 10 finalists to be elected to the Baseball Hall of Fame via
Yankees don't extend qualifying offer to Didi
NEW YORK -- Didi Gregorius tackled the impossible challenge of taking over the position of shortstop following the Derek Jeter era, a role that he could continue to fill even though he did not receive a qualifying offer on Monday. Gregorius, who turns 30 in February, has said that he