Hot take: 5 best 1st basemen in Yankees history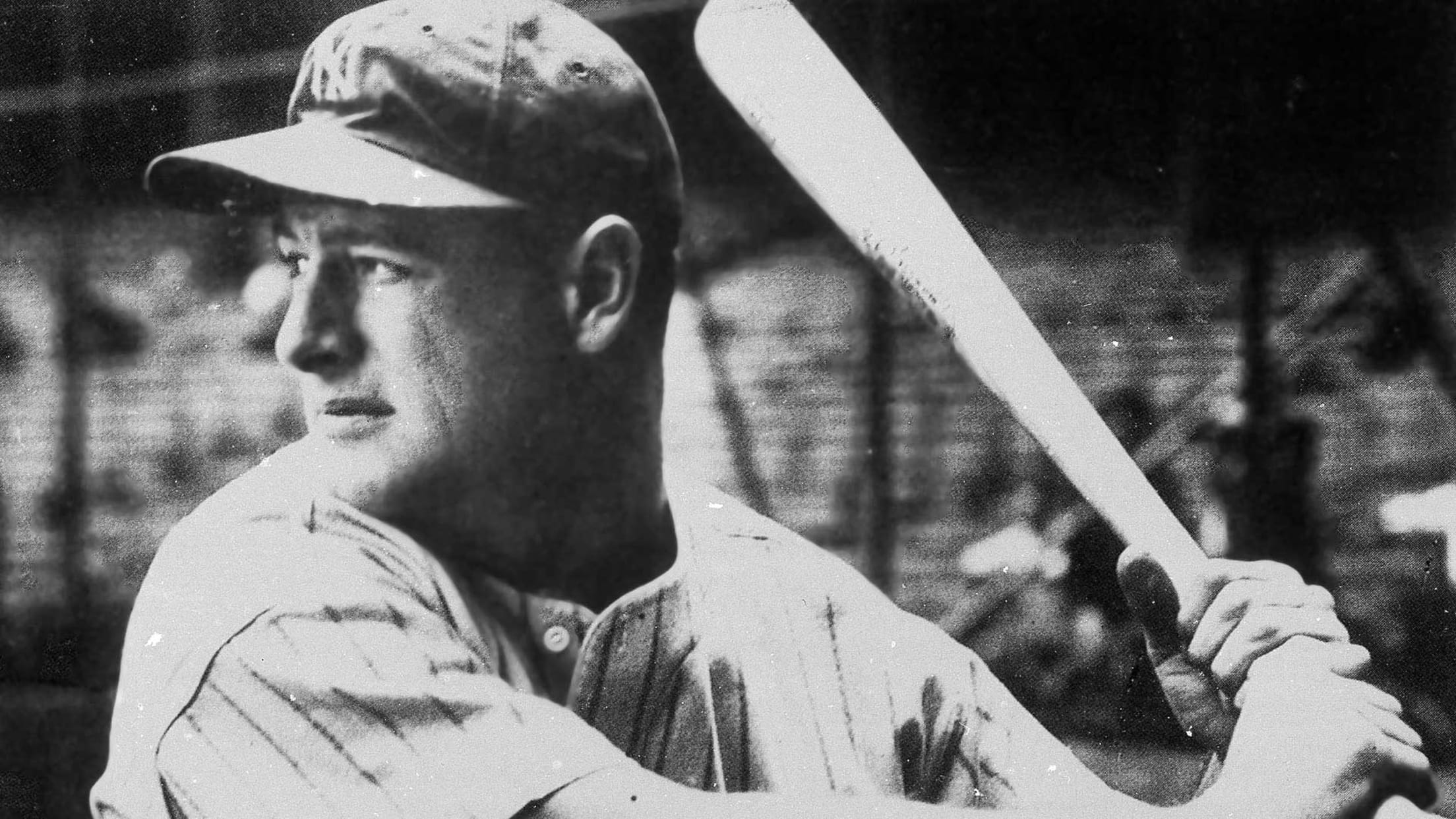 No one loves a good debate quite like baseball fans, and with that in mind, we asked each of our beat reporters to rank the top five players by position in the history of their franchise, based on their career while playing for that club. These rankings are for fun
MLB, players reach deal addressing key issues
Major League Baseball and the MLB Players Association have finalized a deal that addresses both salary and service-time issues, among others, as the entire sport continues to wait out the coronavirus pandemic. With no start date set for the 2020 season, the two sides had been negotiating for the past
Revisit Tino's 2001 Game 4 HR on MLB Network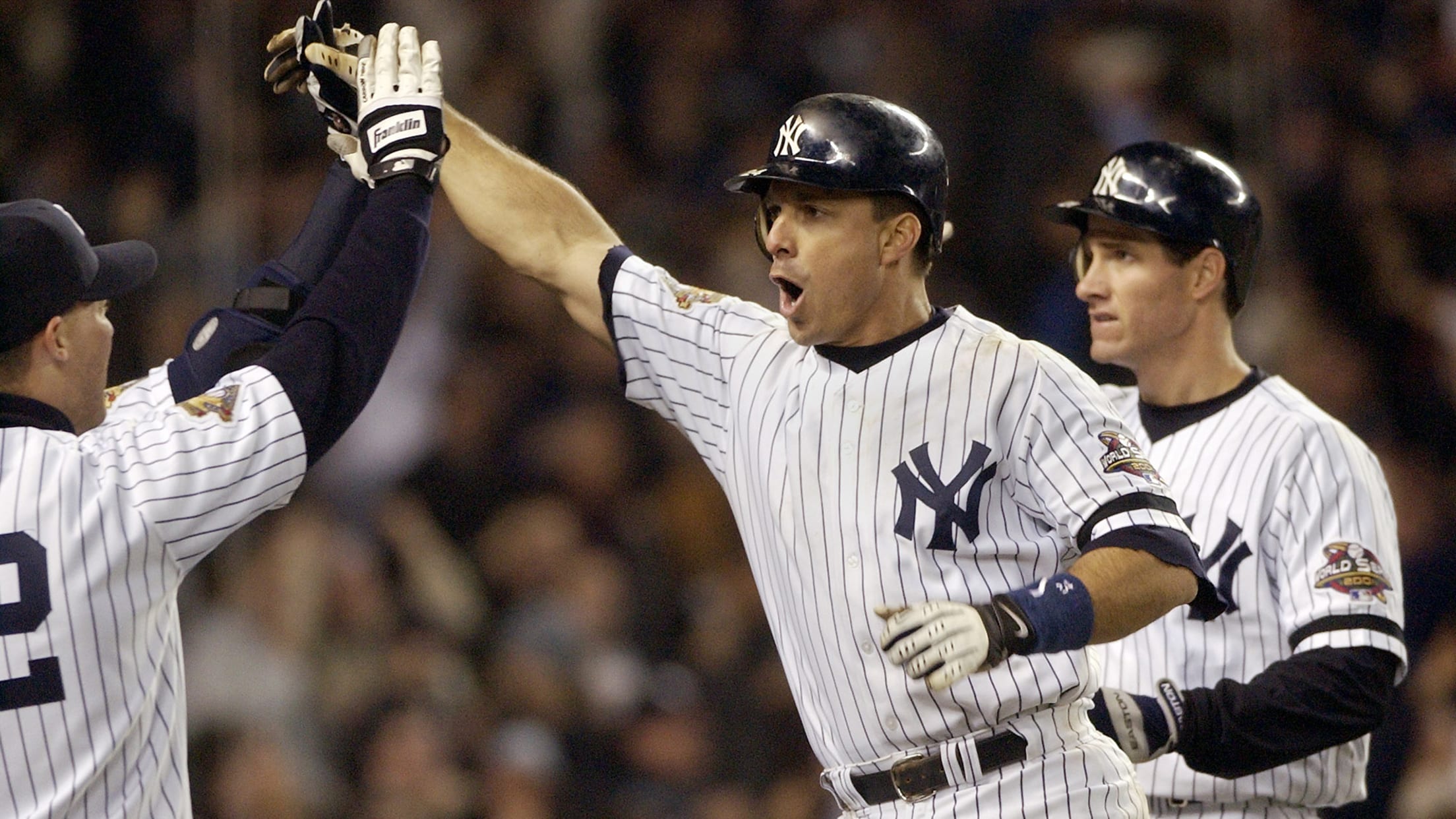 Tino Martinez connected for one of the biggest home runs of his career and Derek Jeter became "Mr. November" in Game 4 of the 2001 World Series, regarded as one of the most memorable contests of an epic and emotional Fall Classic. MLB Network is paying tribute to that '01
These are baseball's nastiest fastballs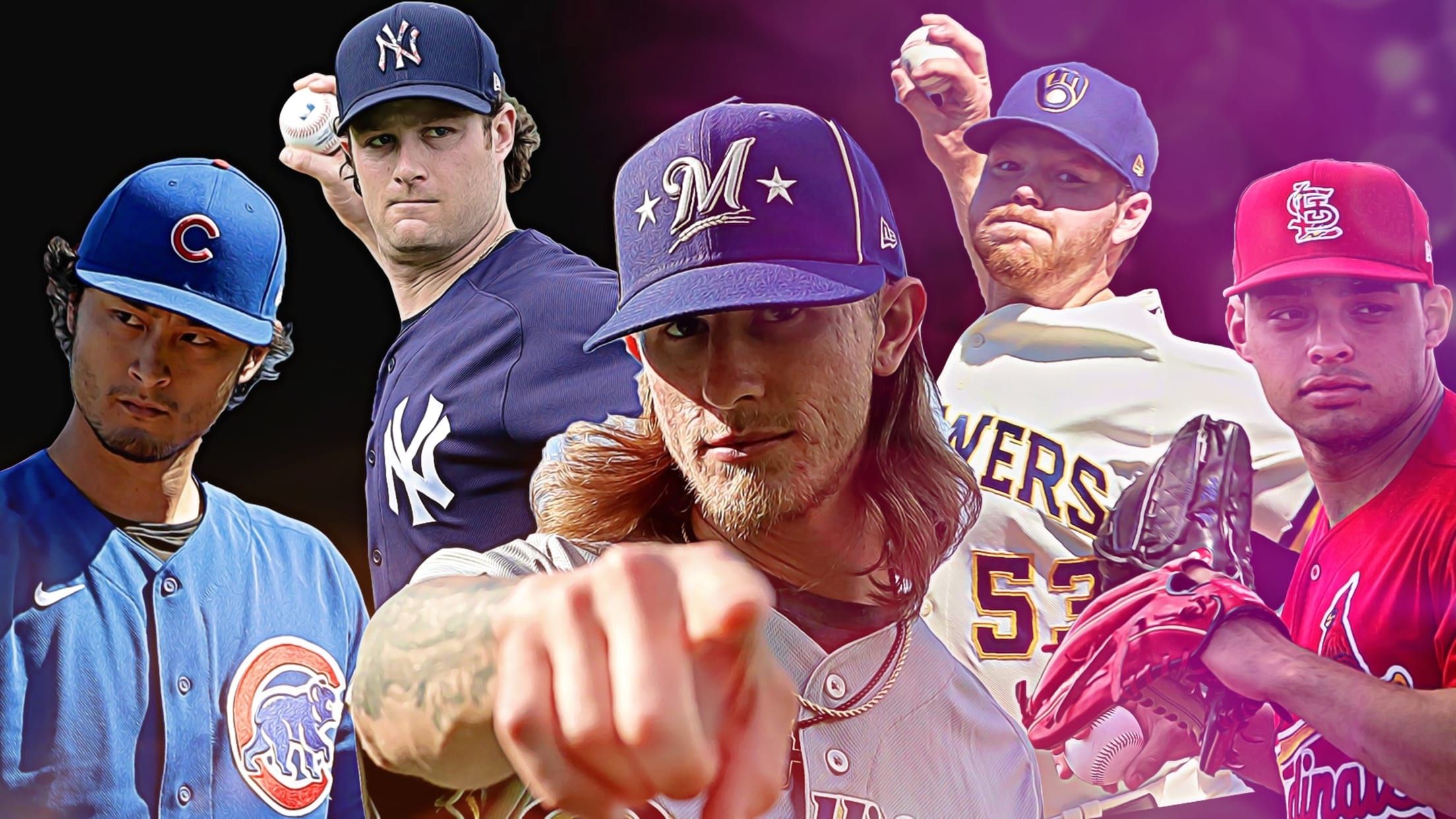 Just because the 2020 season hasn't started yet, that doesn't mean baseball fans have to forget what it's like to watch the best of the best. This week, MLB.com is highlighting some of the nastiest pitches in baseball -- a different pitch type every day, with five pitchers featured for
A letter from the Commissioner to baseball fans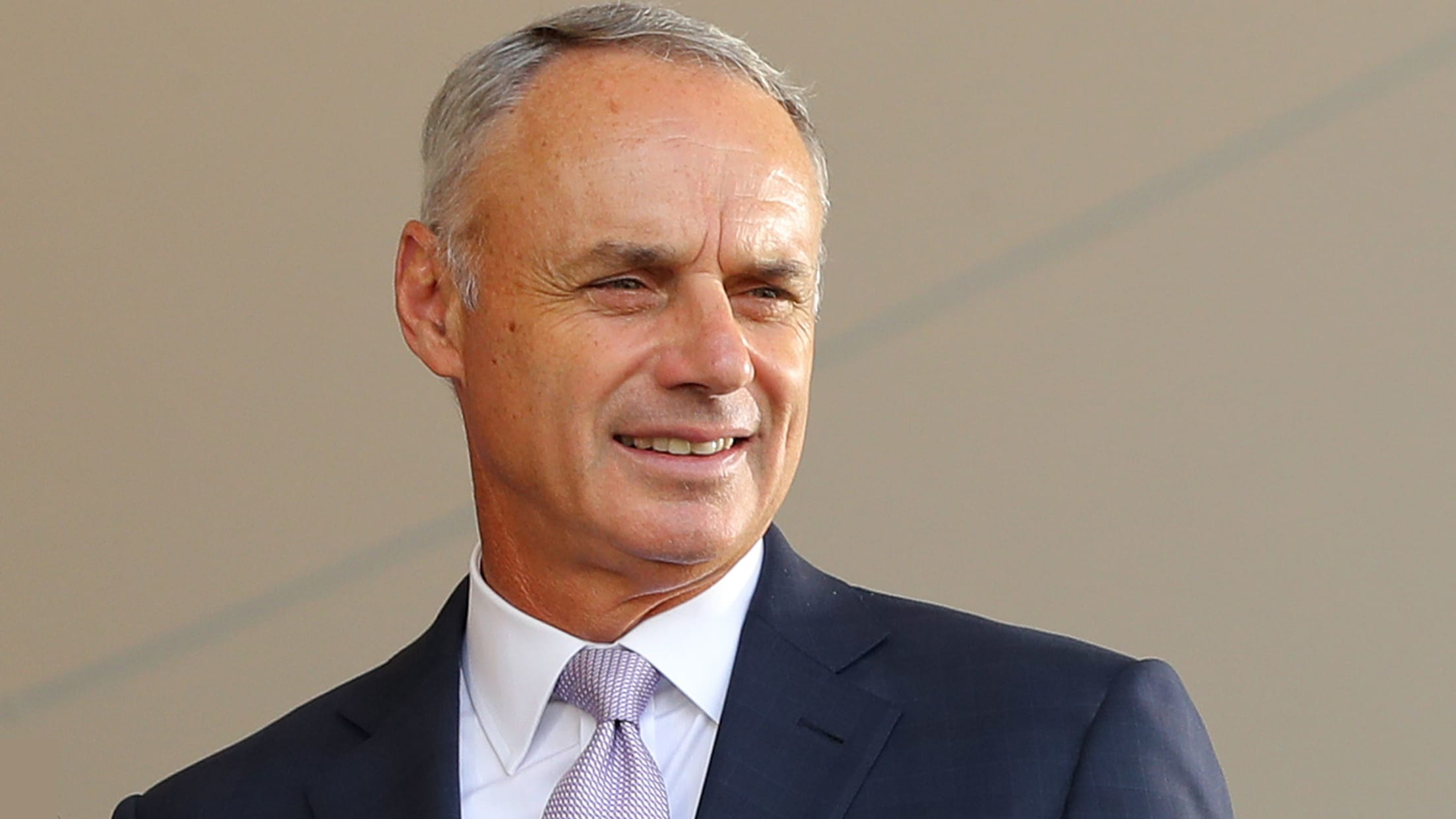 Dear Baseball Fans, Opening Day holds an important place in our hearts. It signifies the arrival of spring, the promise of new beginnings, the return of following your favorite team on a long journey filled with twists and turns, and the hope that your team will put together a magical
Each team's WAR leader over the past 50 years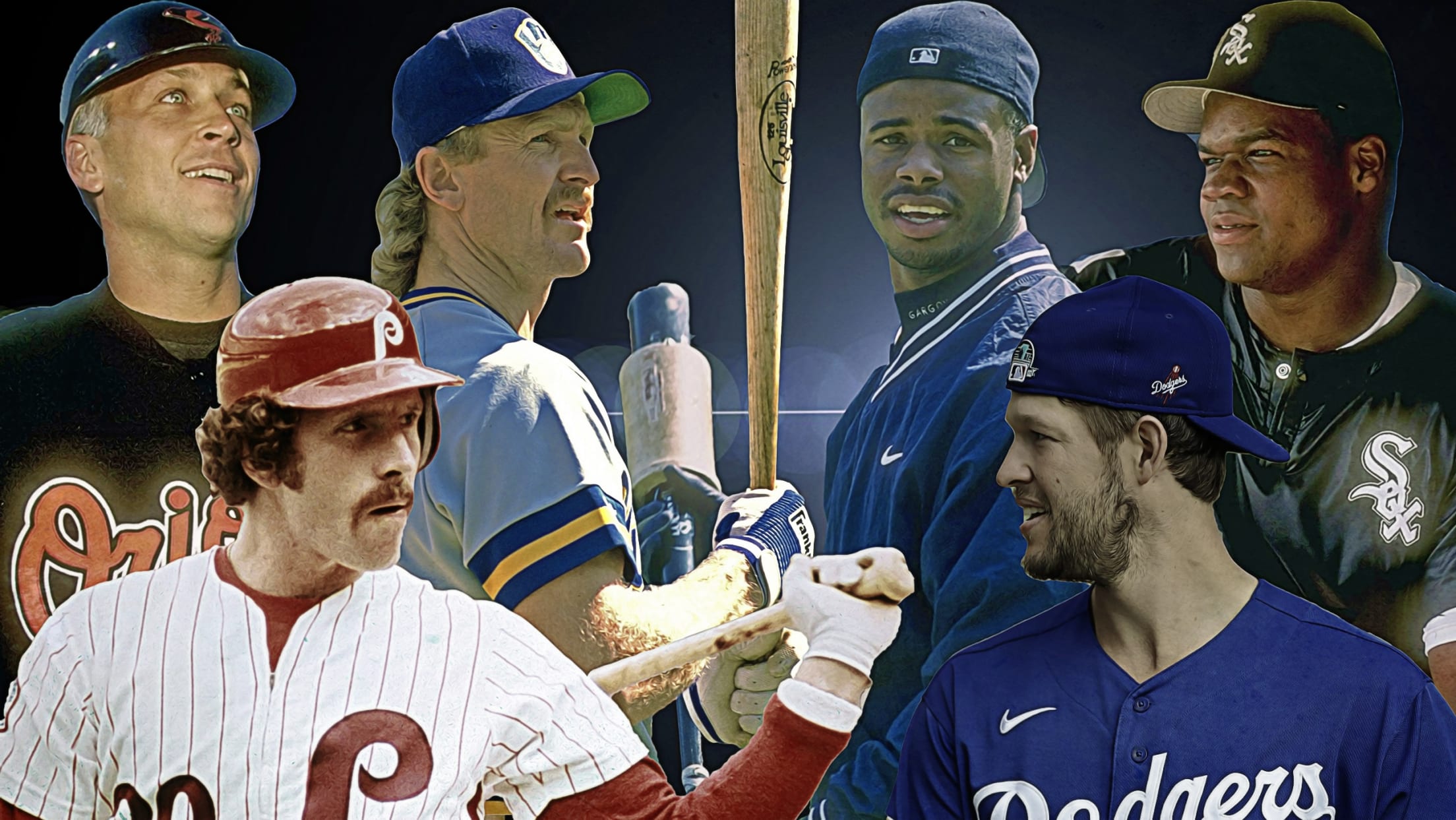 As we wait for games to be played again, it is perfectly natural to look backwards for a bit. If we can't have baseball now, we can appreciate the baseball we had. After all: What we watched then turned out to be history. So, today, we thought we would, in
Relive Boone's legend-making Game 7 blast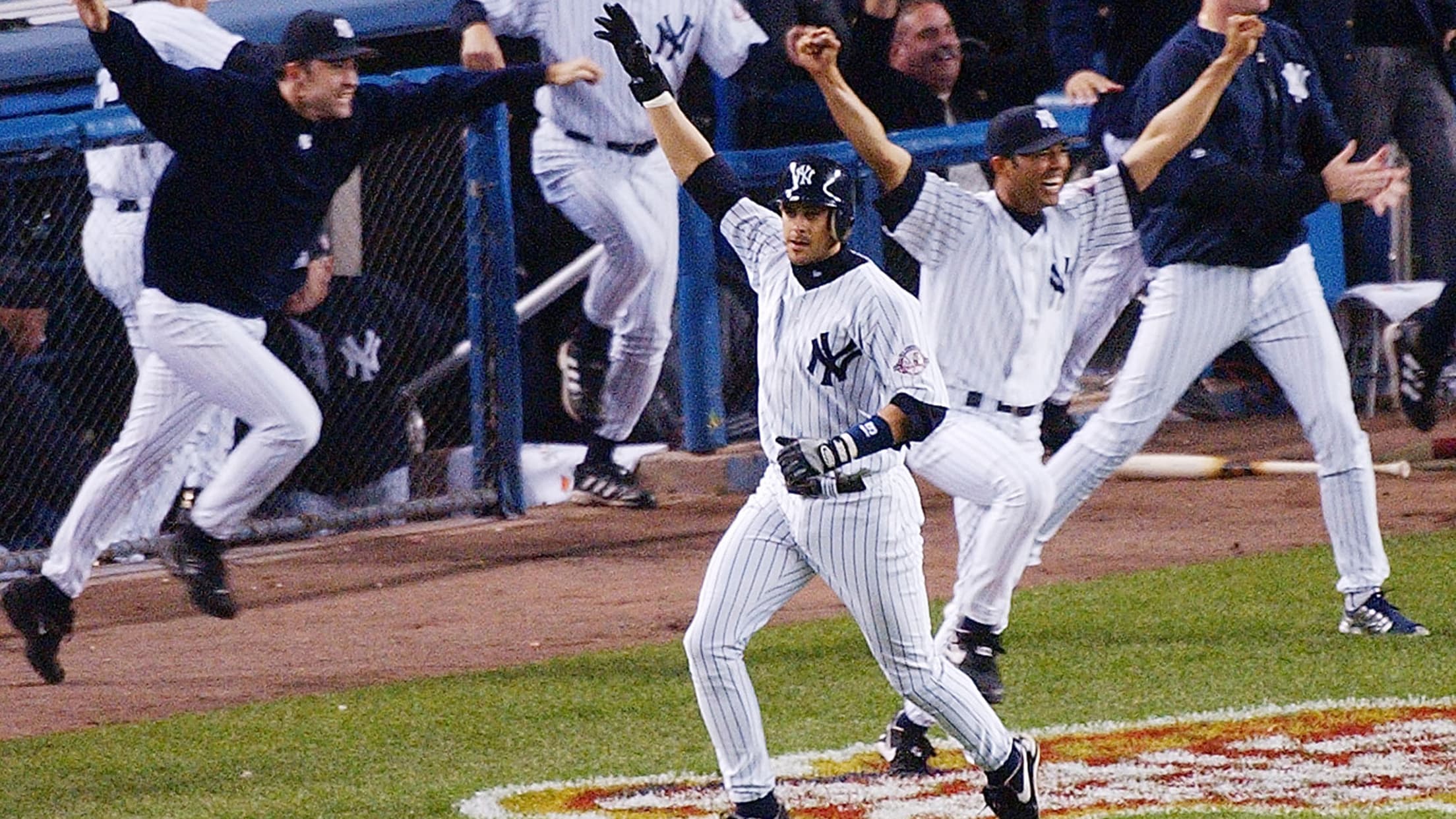 On Thursday, Major League Baseball presented "Opening Day at Home" -- a full slate of 30 games broadcast nationally across various platforms, including networks, digital streaming and social media, creating a full-day event on what would have been Opening Day. The experience was intended to invite fans to feel a
Yankees lift self-quarantine for Minor Leaguers
TAMPA, Fla. -- The Yankees' Player Development complex normally is a bustling center of activity throughout March, when approximately 175 players and staff members congregate there on multiple fields to prepare for the approaching Minor League season. But when a 17-year-old Minor League pitcher in the Yankees' organization tested positive
Yanks option prospect Garcia, 3 more to Minors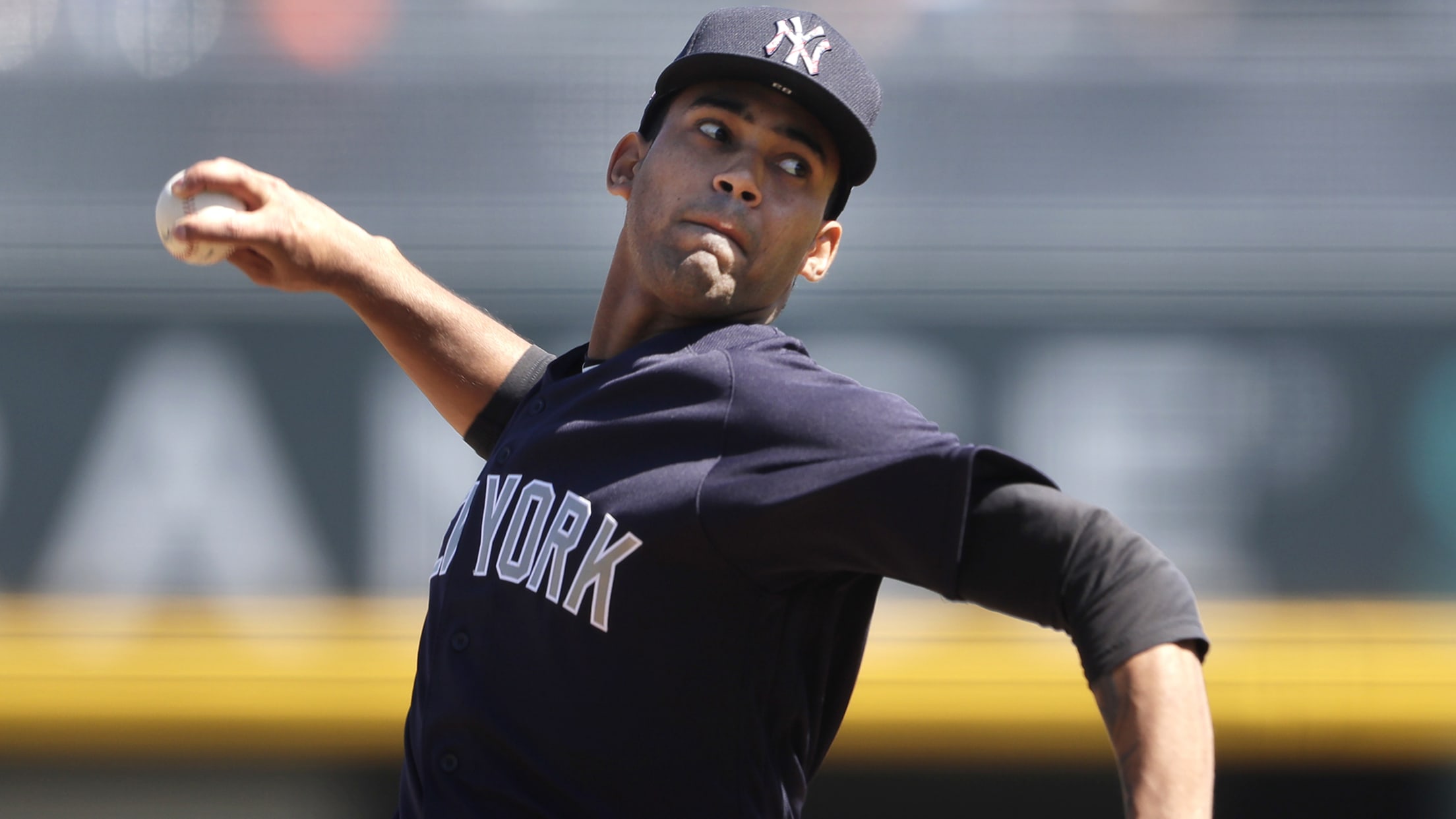 TAMPA, Fla. -- The Yankees made four roster moves on what would have been Opening Day, optioning infielder Thairo Estrada, right-hander Deivi Garcia, right-hander Ben Heller and right-hander Michael King to the rosters of their Minor League affiliates on Thursday. Estrada, Heller and King were optioned to Triple-A Scranton/Wilkes-Barre, while
CC delivers food to Bronx Boys & Girls Club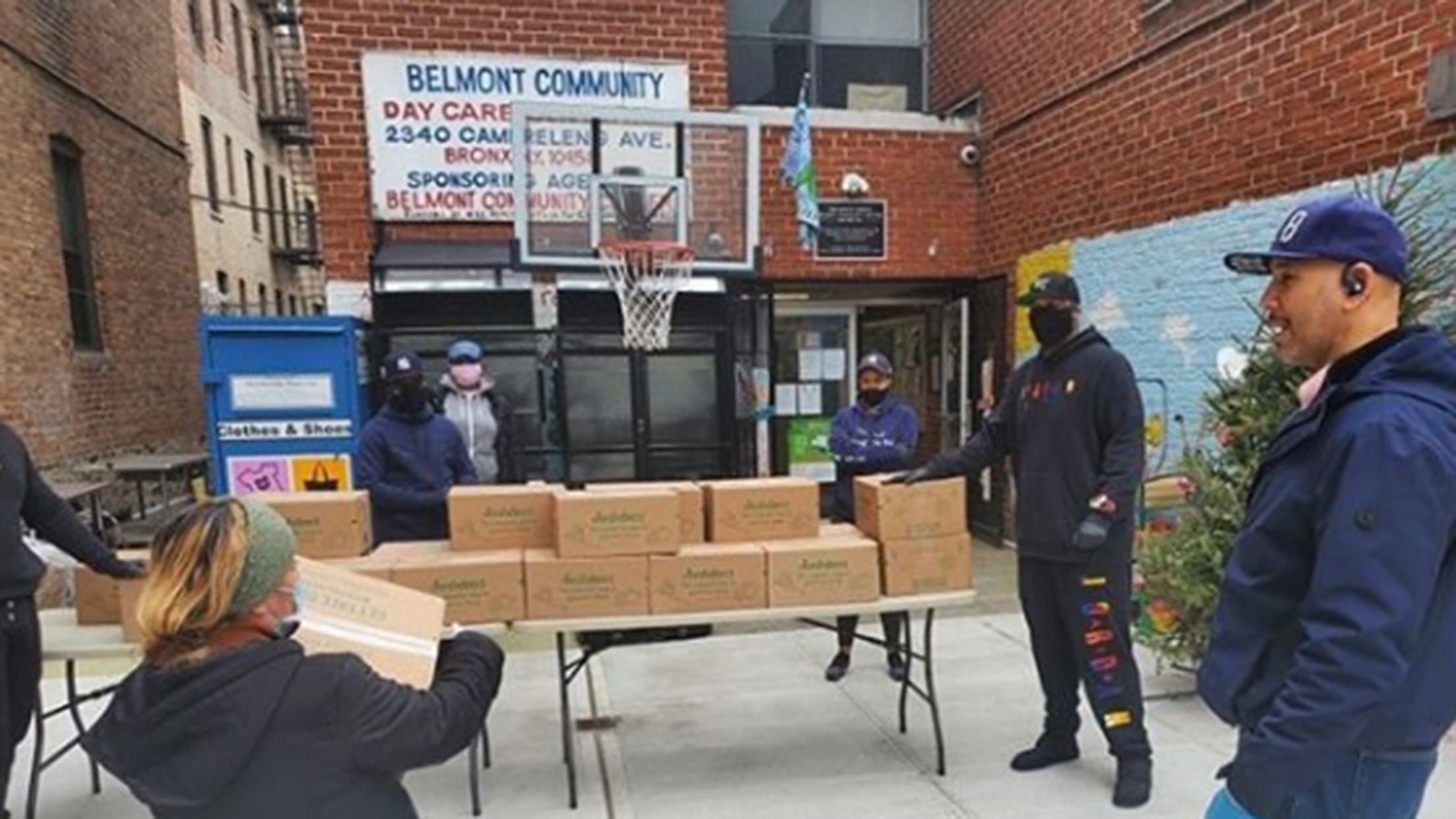 TAMPA, Fla. -- CC Sabathia is assisting on the front lines of New York City's battle against the coronavirus. The retired Yankees pitcher and his wife, Amber, helped deliver boxes of groceries to the Madison Square Boys & Girls Club in the Bronx on Wednesday. The outreach came as the
Voit confident Yanks will be ready after pause
TAMPA, Fla. -- Here's an encouraging thought on what was scheduled to be Opening Day: Once teams receive the all-clear to return to the diamond, Luke Voit believes that he and the Yankees will be able to get ready for the start of the regular season in a short amount
He was the true hero of '78 Yankees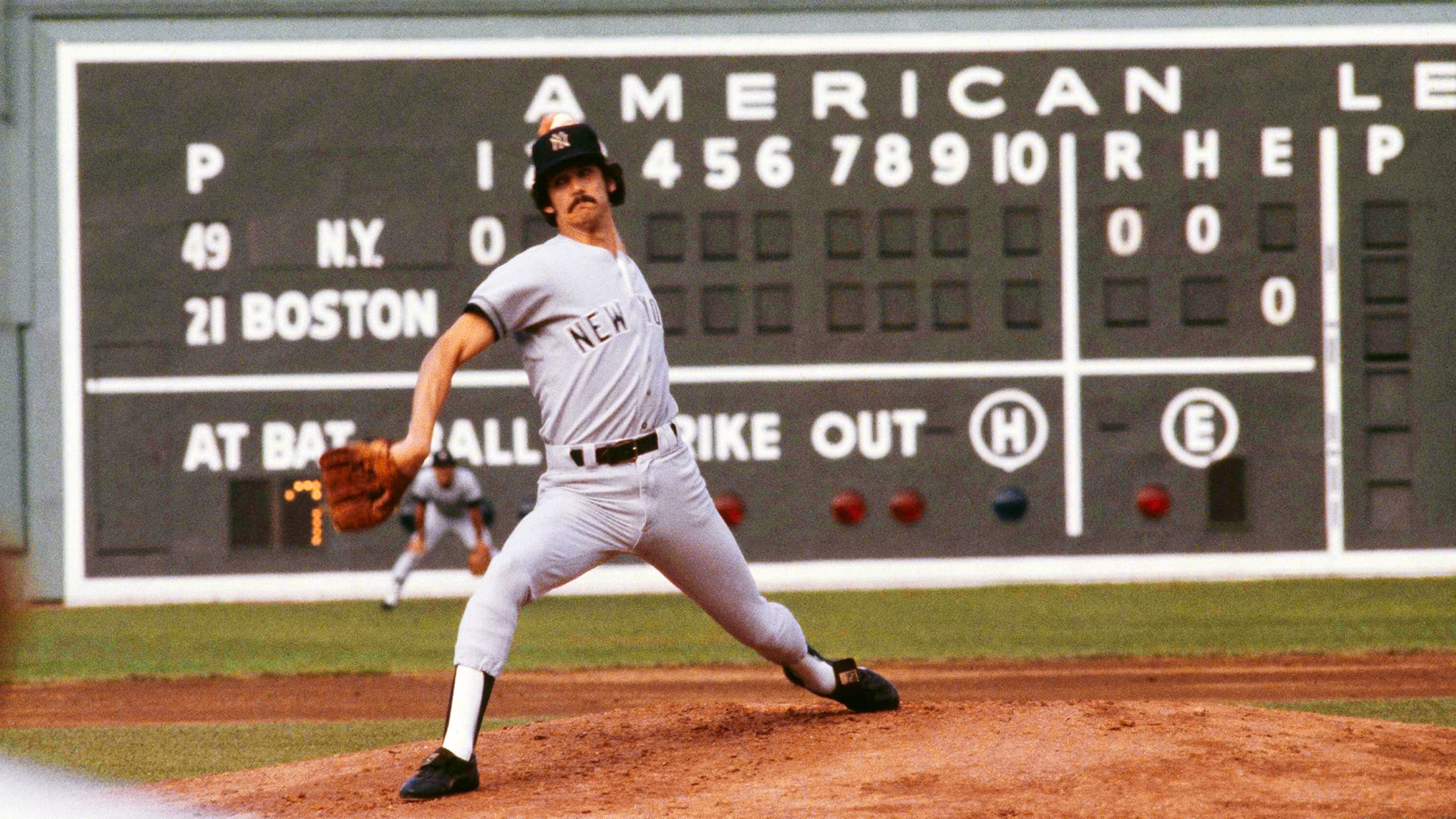 The day that baseball remembers the best from the 1978 American League season, the one when the Yankees came from 14 1/2 games behind the Red Sox in July and finally overtook them in September, and then beat them in a one-game playoff at Fenway Park on Bucky Dent's homer,
Boone discusses player plans, Yanks' injuries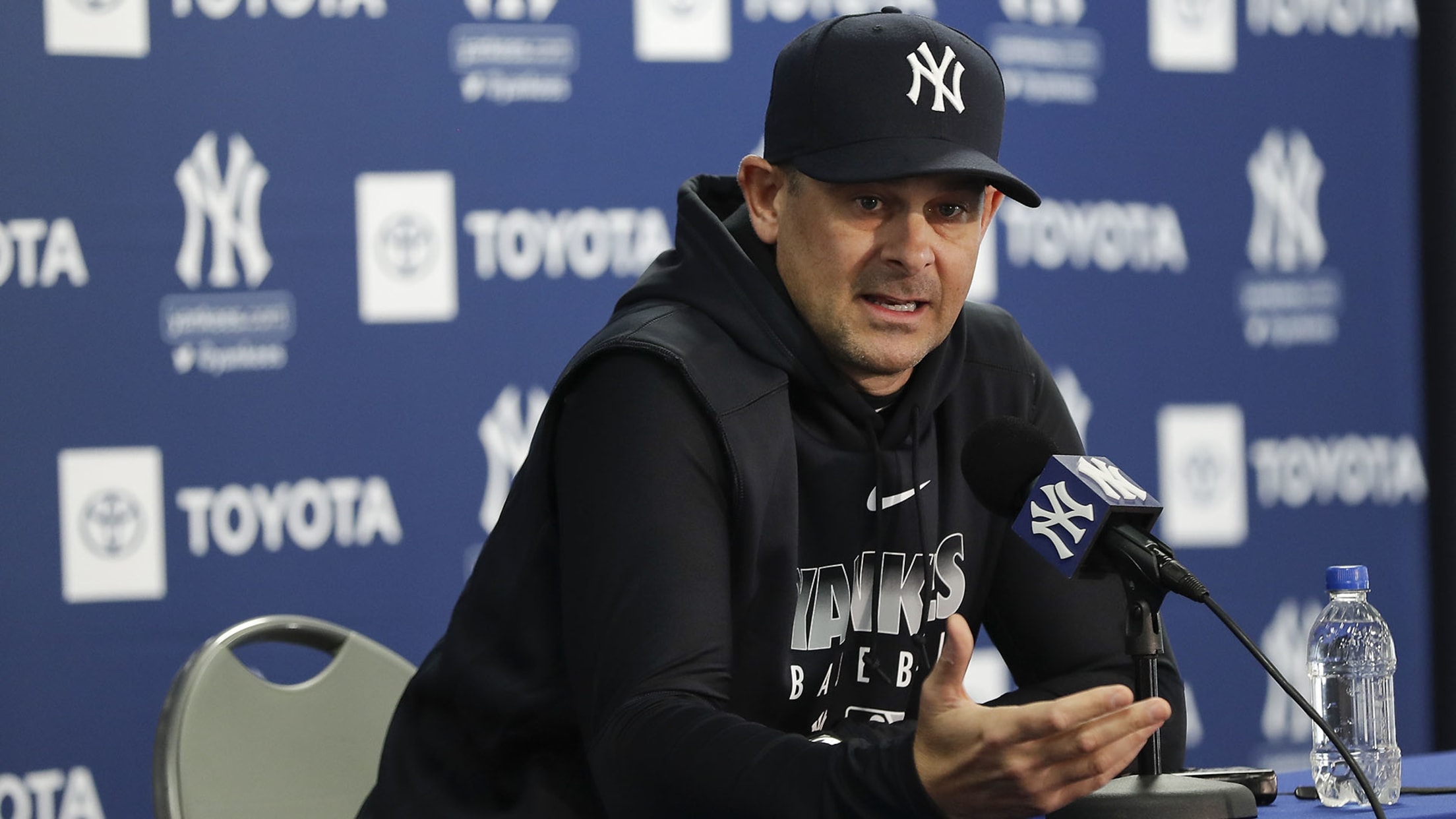 TAMPA, Fla. -- Aaron Boone expected to be in a Baltimore hotel room Wednesday, where he would have spent time hashing out the nine names in the Yankees' first batting order of the season. He would have boarded a team bus to Camden Yards on Thursday, read the names in
Hot take: 5 best catchers in Yankees history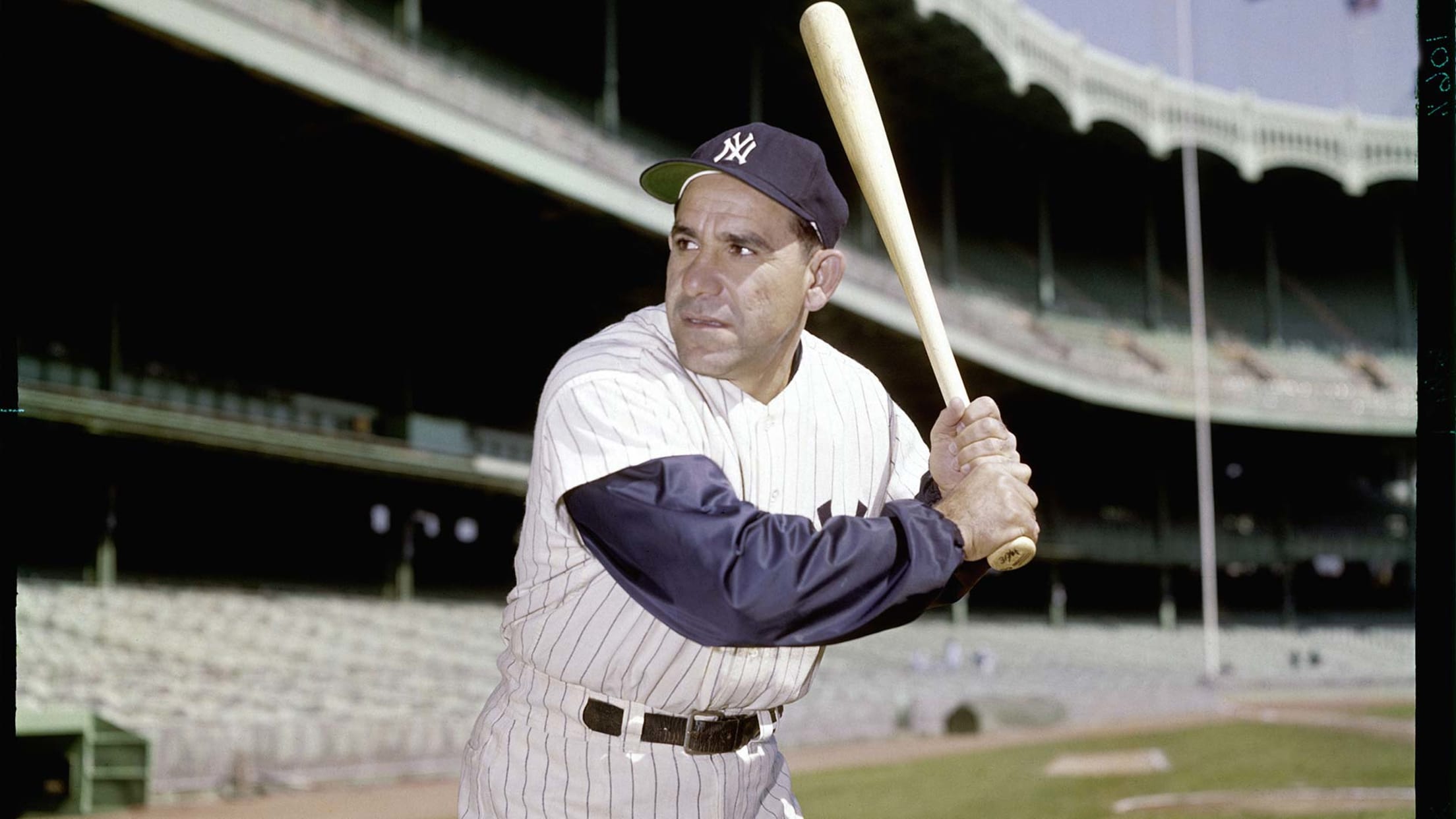 No one loves a good debate quite like baseball fans, and with that in mind, we asked each of our beat reporters to rank the top five players by position in the history of their franchise, based on their career while playing for that club. These rankings are for fun
YES Network to re-air Yankees classics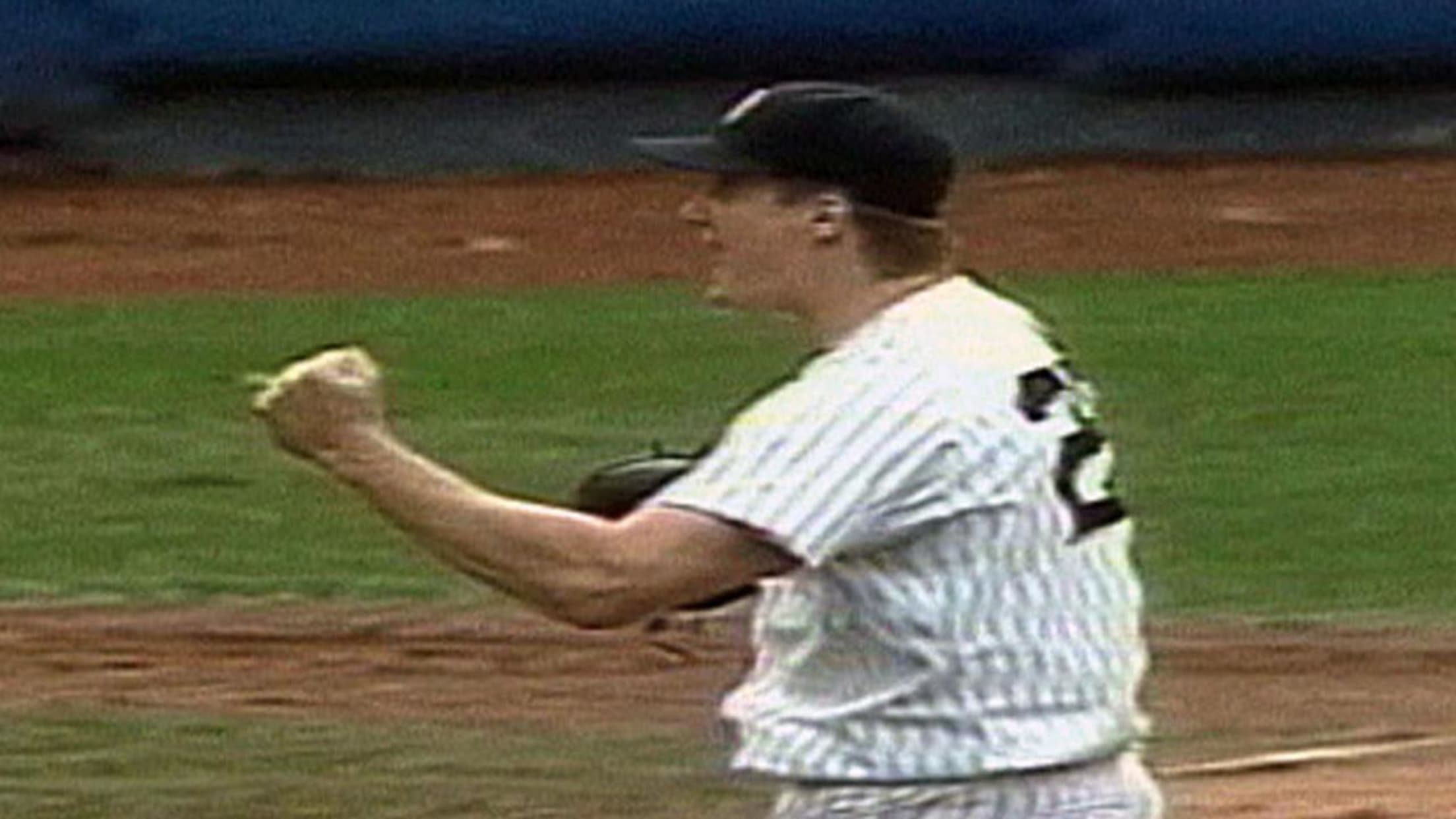 TAMPA, Fla. -- No franchise boasts a richer or more decorated history than the Yankees, and as Major League Baseball pauses along with the rest of the nation, the YES Network is continuing to delve into their archives to air memorable moments of pinstriped greatness. On Saturday at 12 p.m.
Watch these classic MLB games on YouTube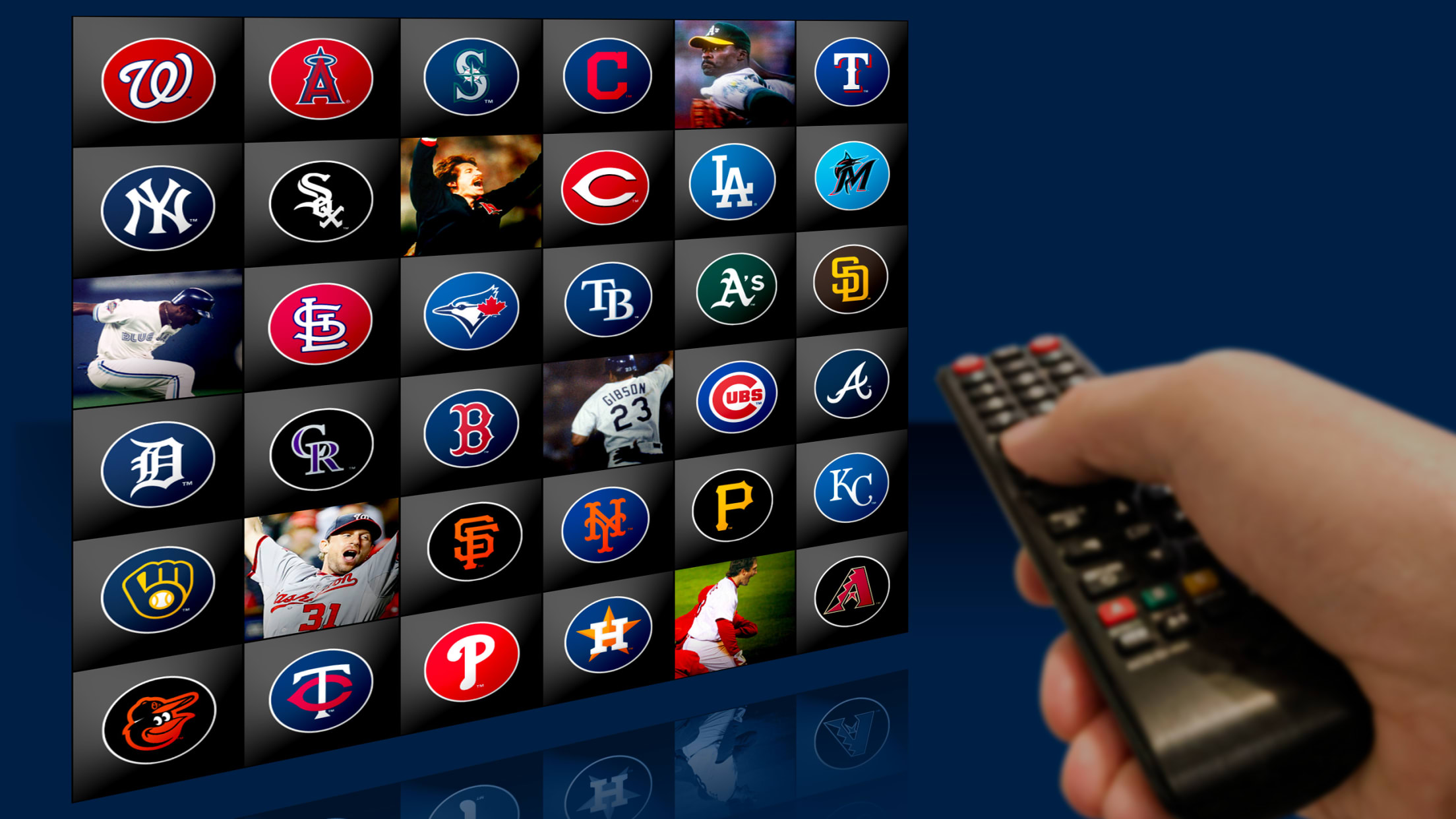 In difficult times like these, we often look to sports for an escape, which is part of the reason why the lack of live games right now is so frustrating for many. To help fill the void, here's a complete guide to how you can watch any number of classic
Most hyped catching prospects of the century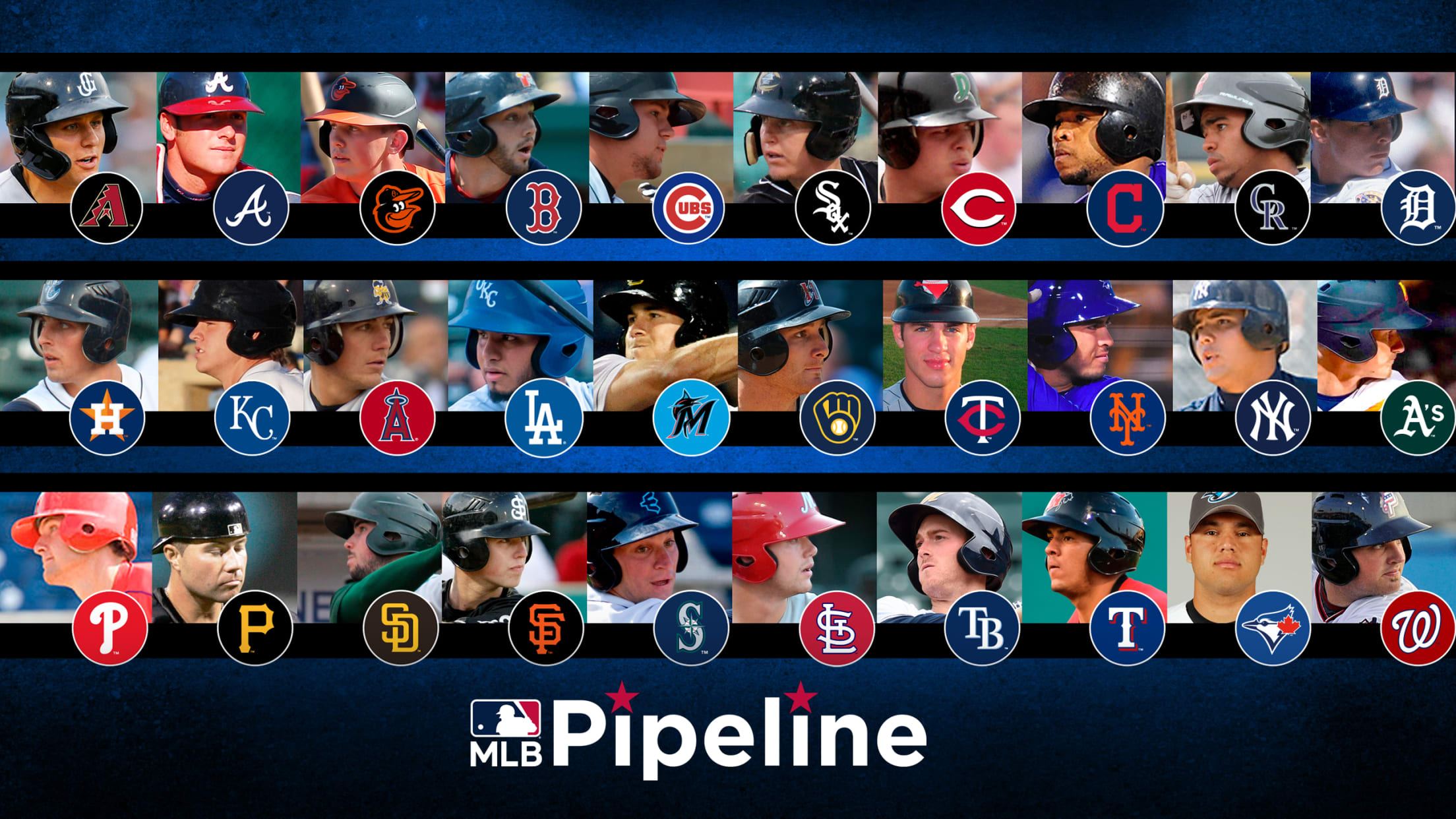 Our beat reporters have begun ranking the five best players in each franchise's history at each position, starting with catchers. To complement that coverage, each week we'll identify each organization's top prospect at that position during the MLB.com era, which began in 2001. Four players double as both their club's
Boone gives health updates on Judge, Stanton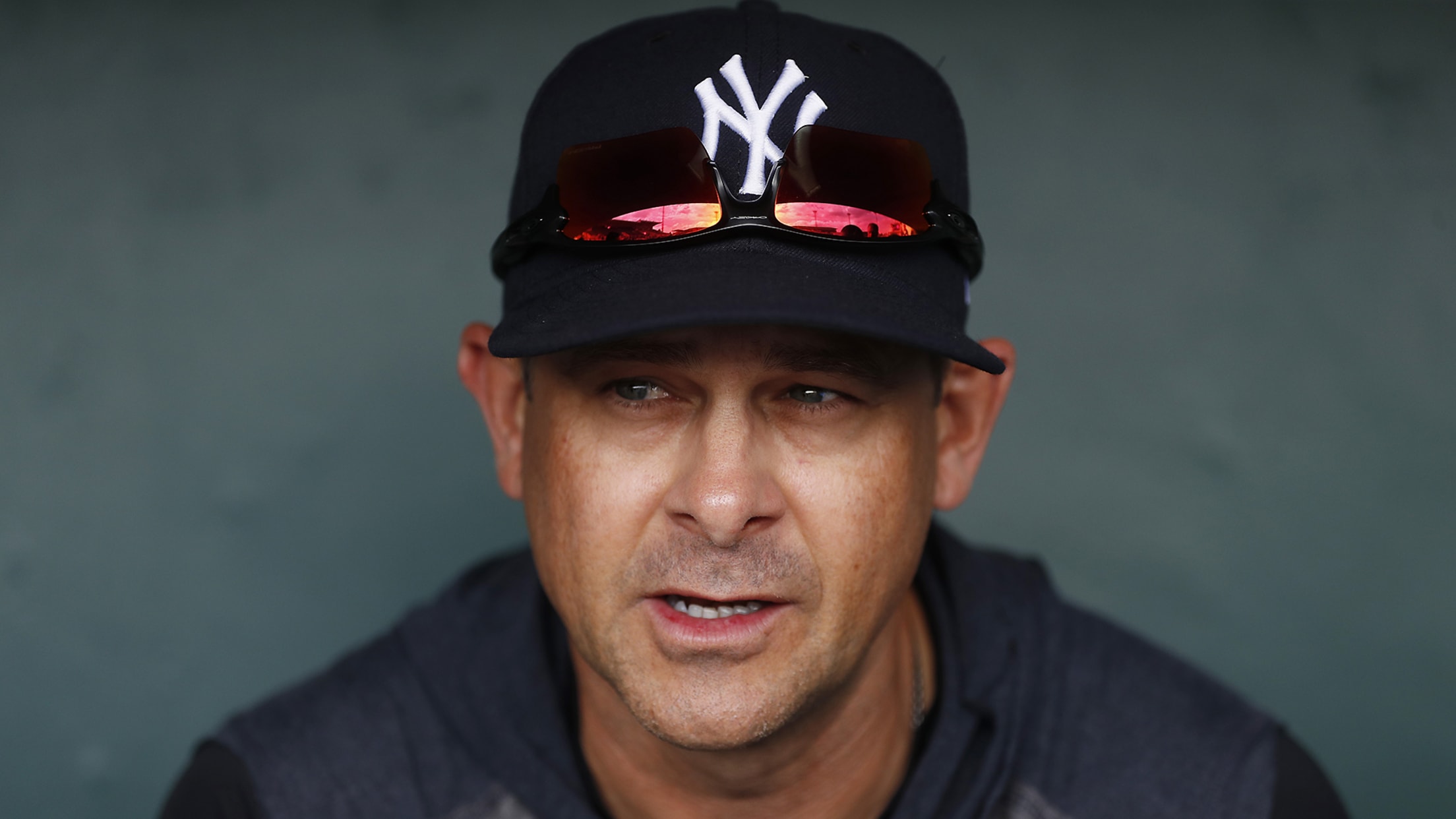 TAMPA, Fla. -- Aaron Boone has swapped his office at George M. Steinbrenner Field for his home in suburban Connecticut, filling what would have been Major League Baseball's Opening Week with runs to the grocery store and binge-watches on Netflix. But the Yankees manager has not completely unplugged from his
MLB Network to replay Boone's epic HR
Game 7 of 2003 ALCS ranks No. 6 on '20 Greatest Games' list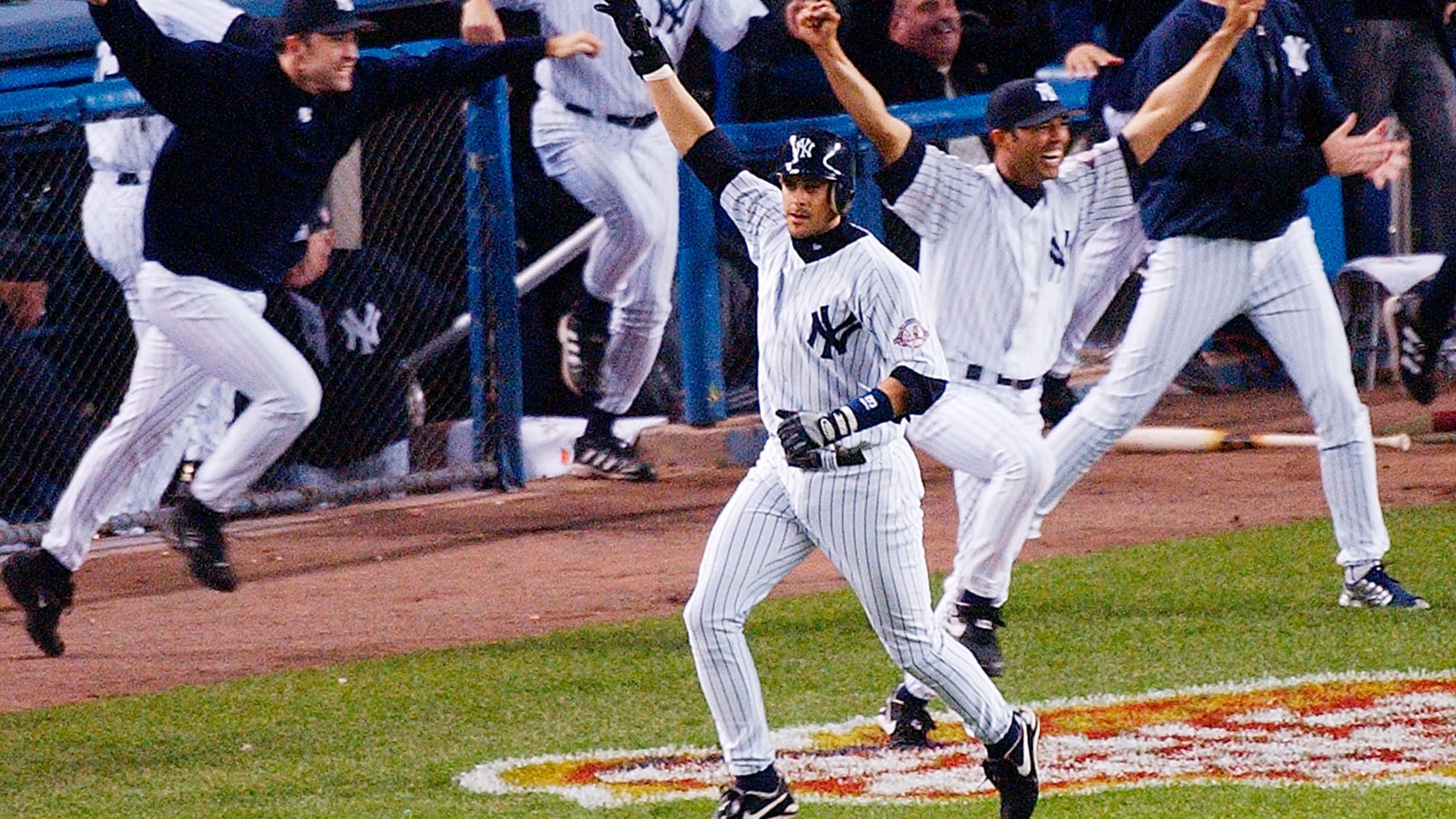 One swing of the bat cemented Aaron Boone's place in pinstriped lore, as he swatted a Tim Wakefield knuckleball over the left-field wall at the old Yankee Stadium to end Game 7 of the 2003 American League Championship Series and send the Yanks to the World Series. Though Boone only
Cole plays catch with wife, who has a cannon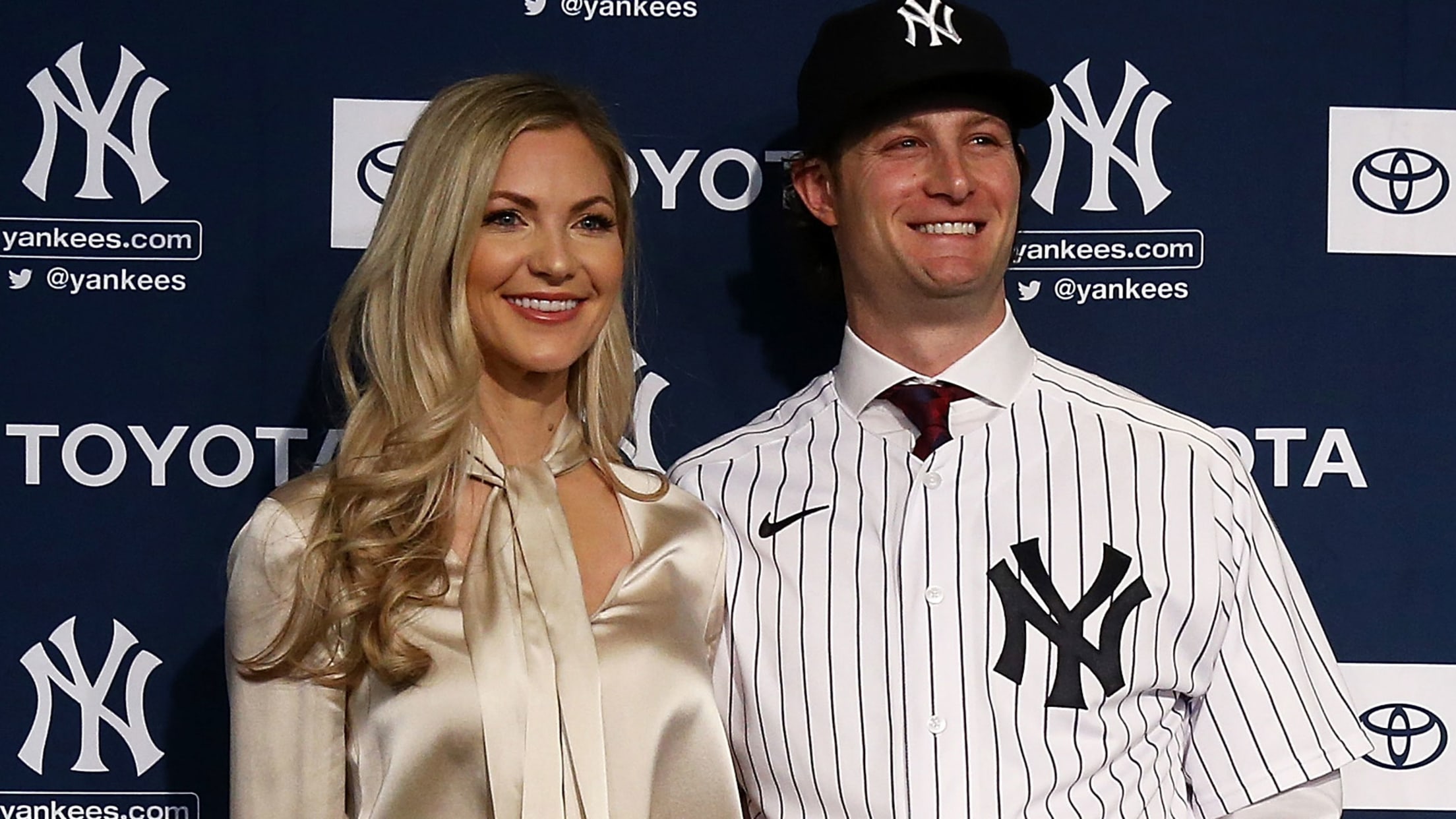 Gerrit Cole, the Yankees' prized offseason acquisition, has to stay loose while waiting for baseball to resume, just like everyone else. So how does the hard-throwing right-hander do it? He's got a partner to play catch with, and it happens to be his partner in life, too. Gerrit's wife, Amy,
Judge's CT scan shows 'slight improvement'
Bronx slugger to be re-evaluated in two weeks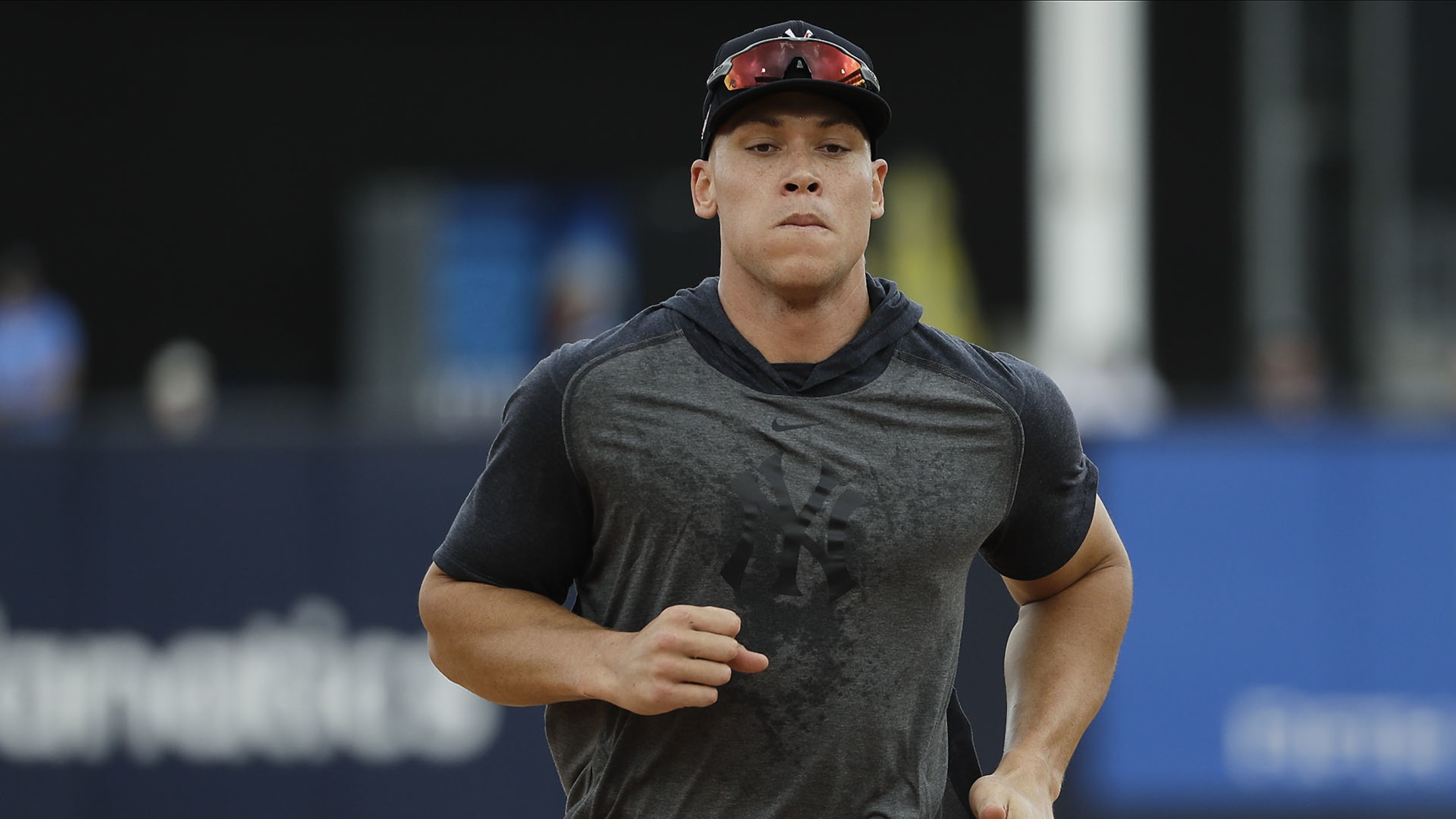 TAMPA, Fla. -- Aaron Judge said that a CT scan taken Friday showed "slight improvement" in the stress fracture of his first right rib, and the Yankees slugger expects to have his progress re-evaluated in another two weeks. Judge also revealed that a previously unreported pneumothorax issue has been resolved.
Opening of regular season to be pushed back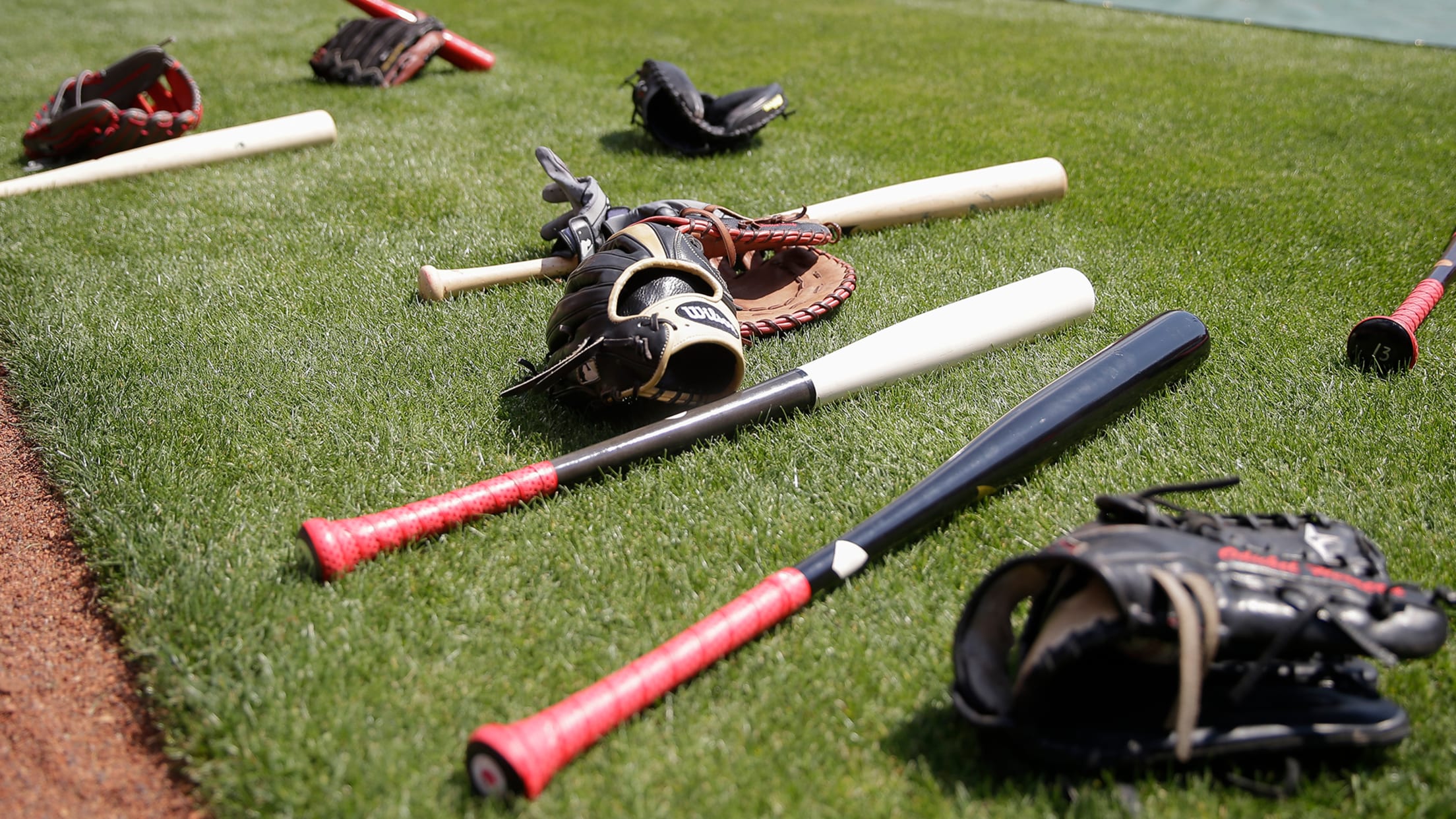 Major League Baseball announced Monday that the start of the 2020 regular season will be pushed back even further following Sunday's recommendations by the Centers for Disease Control (CDC). The CDC has urged a nationwide halt of any gatherings in response to the coronavirus outbreak. Opening Day, which was originally
Remembering the other side of Billy Martin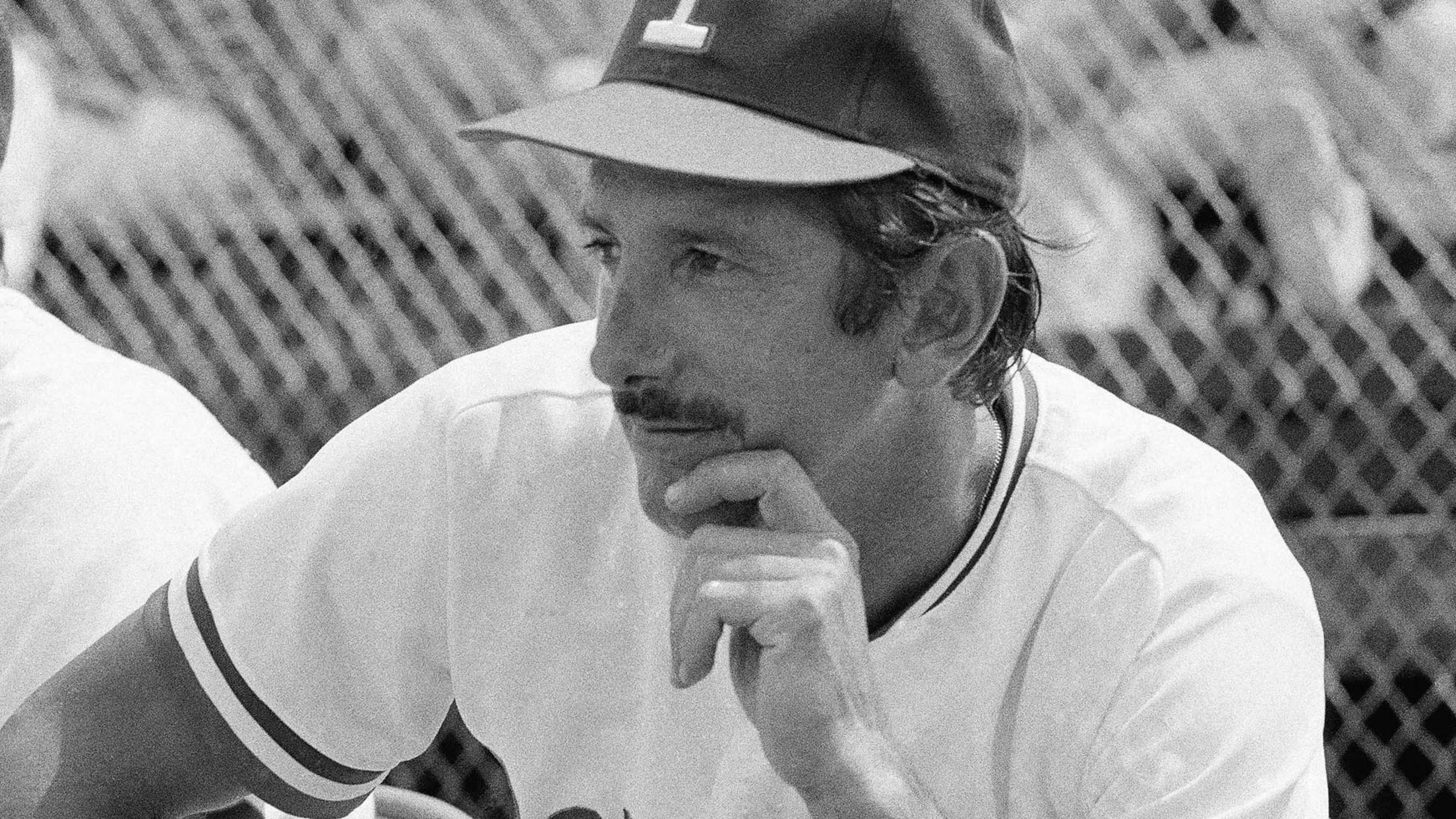 This is a story about Billy Martin and the first time I entered a Major League clubhouse. It was Aug. 8, 1974. I was a 21-year-old summer intern at the Dallas Times Herald, and Martin was in his first full season managing the Texas Rangers. He was 46 at the