New York Yankees Museum
presented by Bank of America
Celebrate baseball's most historic franchise at the New York Yankees Museum presented by Bank of America. The Museum pays homage to generations of Bronx Bombers heroes, teams, and achievements.
Featured Exhibits
YANKEES BY THE NUMBERS
Records Defining Yankees Greatness
For Yankees fans, franchise records hold sacred meaning. Numbers such as "56," "61," and "2,130" need no descriptors. Pinstriped heroes have earned immortality through their statistical achievements. Explore 50 franchise records which define Bronx Bombers success.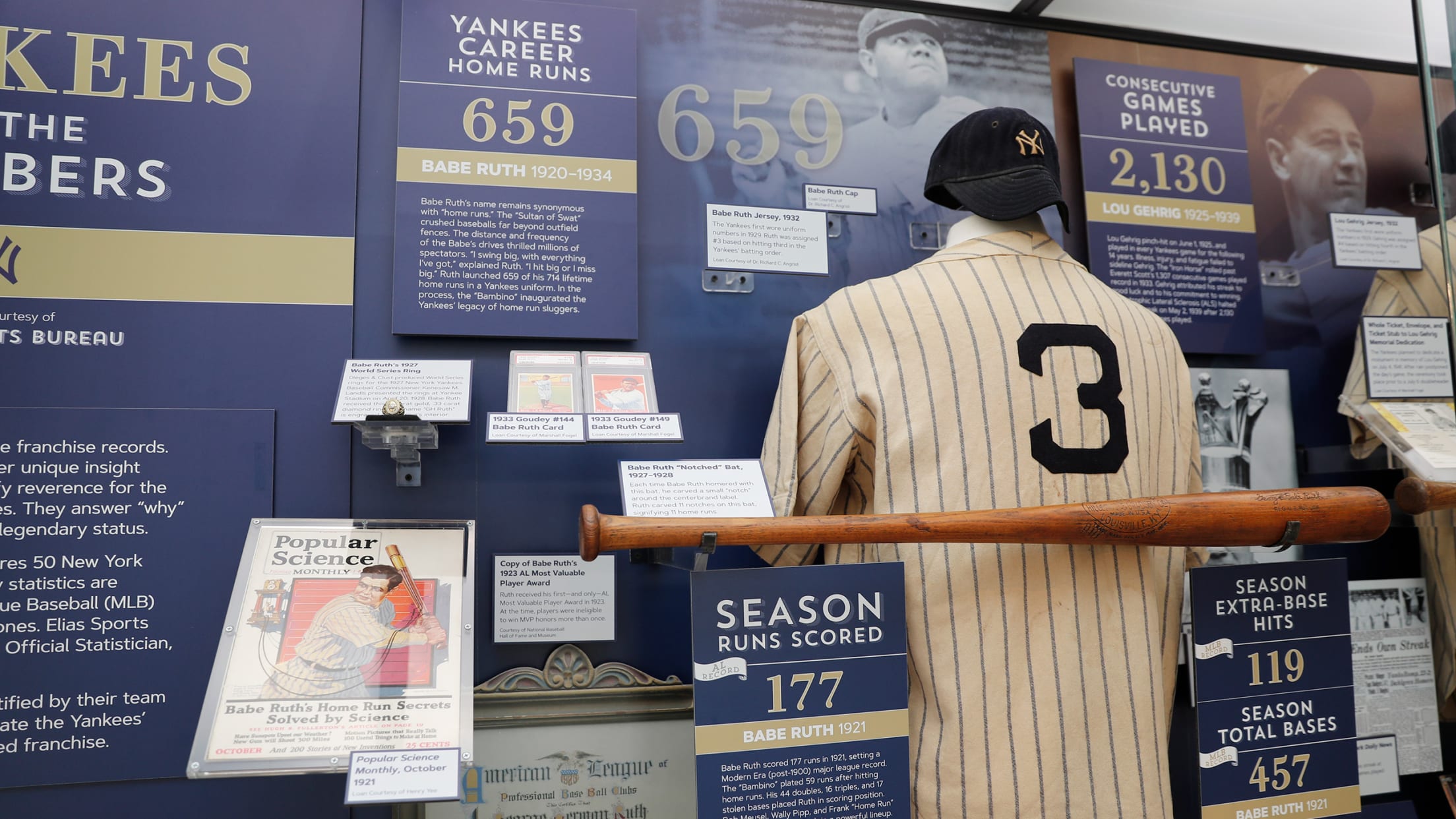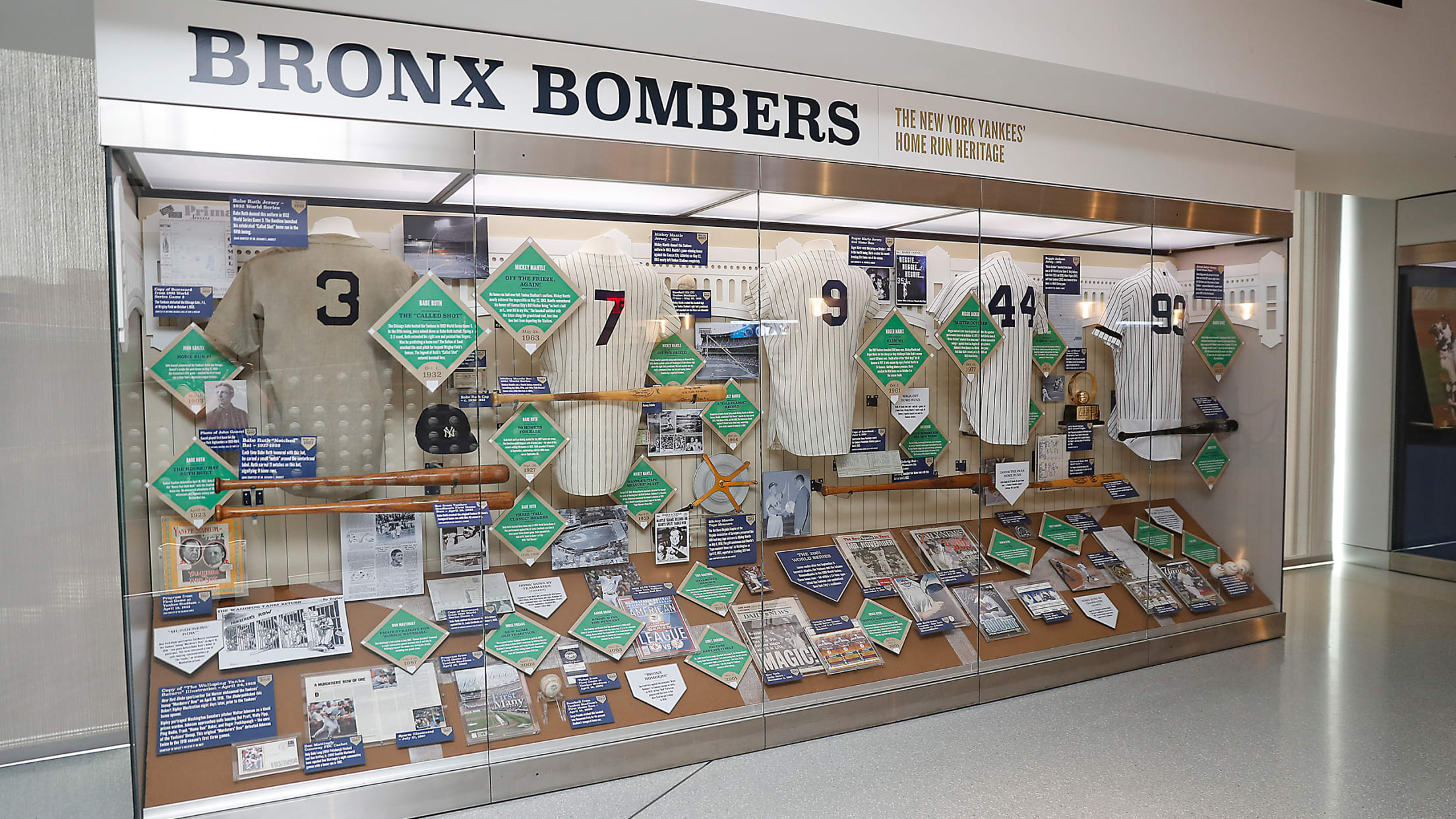 BRONX BOMBERS
The New York Yankees' Home Run Heritage
The terms "New York Yankees" and "home runs" are synonymous. Milestone homers and iconic pinstriped sluggers have powered baseball's "home run team" to a century of success.
WELCOME TO COOPERSTOWN
Mariano Rivera and Mike Mussina, National Baseball Hall of Fame Inductees
In 2019, Mariano Rivera and Mike Mussina received baseball's highest honor – induction into the National Baseball Hall of Fame. Celebrate this pitching duo's contributions to Yankees success.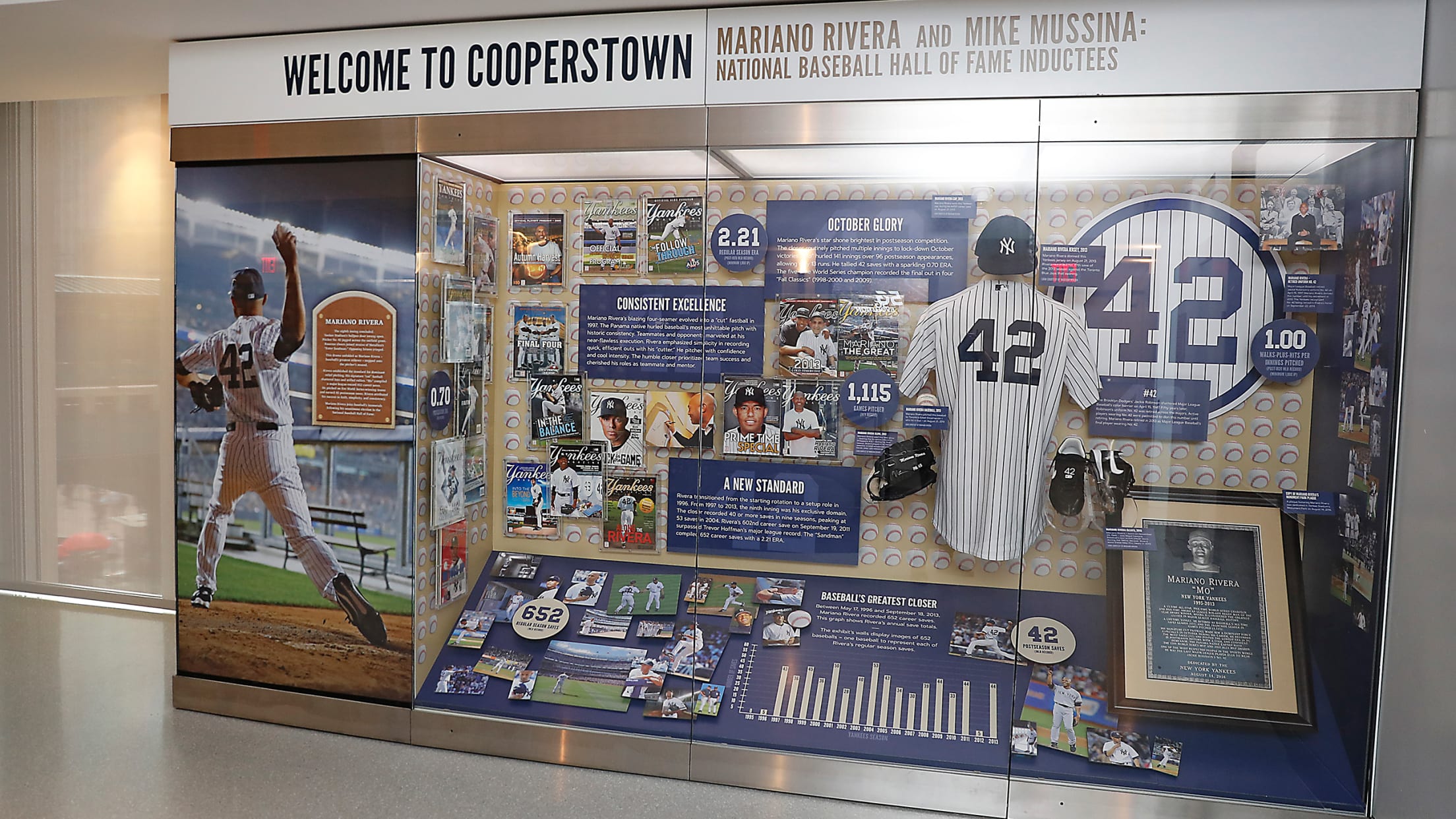 Click here to learn more about the Museum's Featured Exhibits.
Permanent Exhibits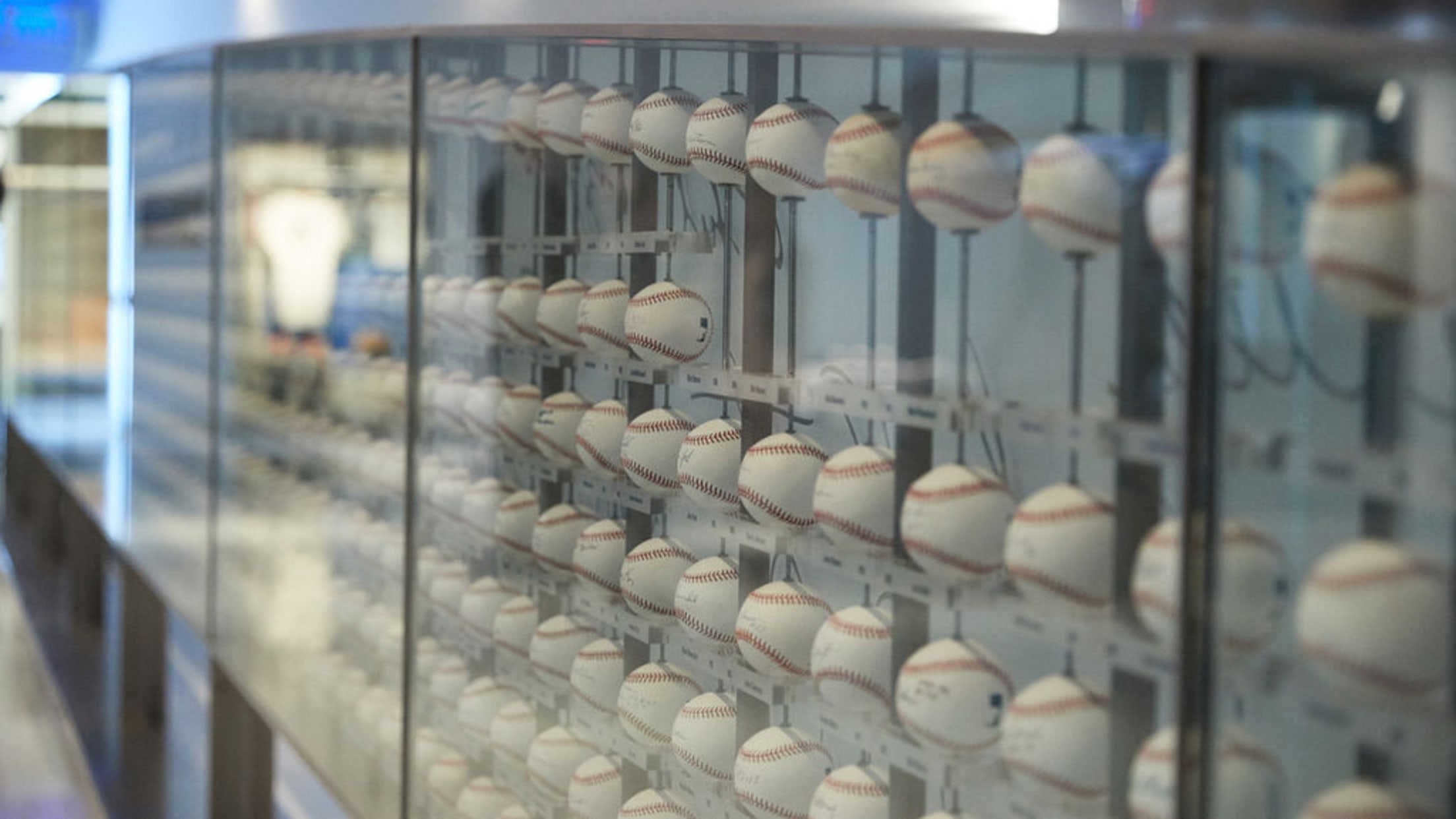 BASEBALL WALL
The Baseball Wall is the Museum's centerpiece – both figuratively and literally! Statues of Don Larsen and Yogi Berra flank this tribute to past and present Yankees.
WORLD SERIES TROPHIES
No artifact better represents World Series glory than the Commissioner's Trophy does. See the trophies from the Yankees' 1977 through 2009 World Series championships in all their glory!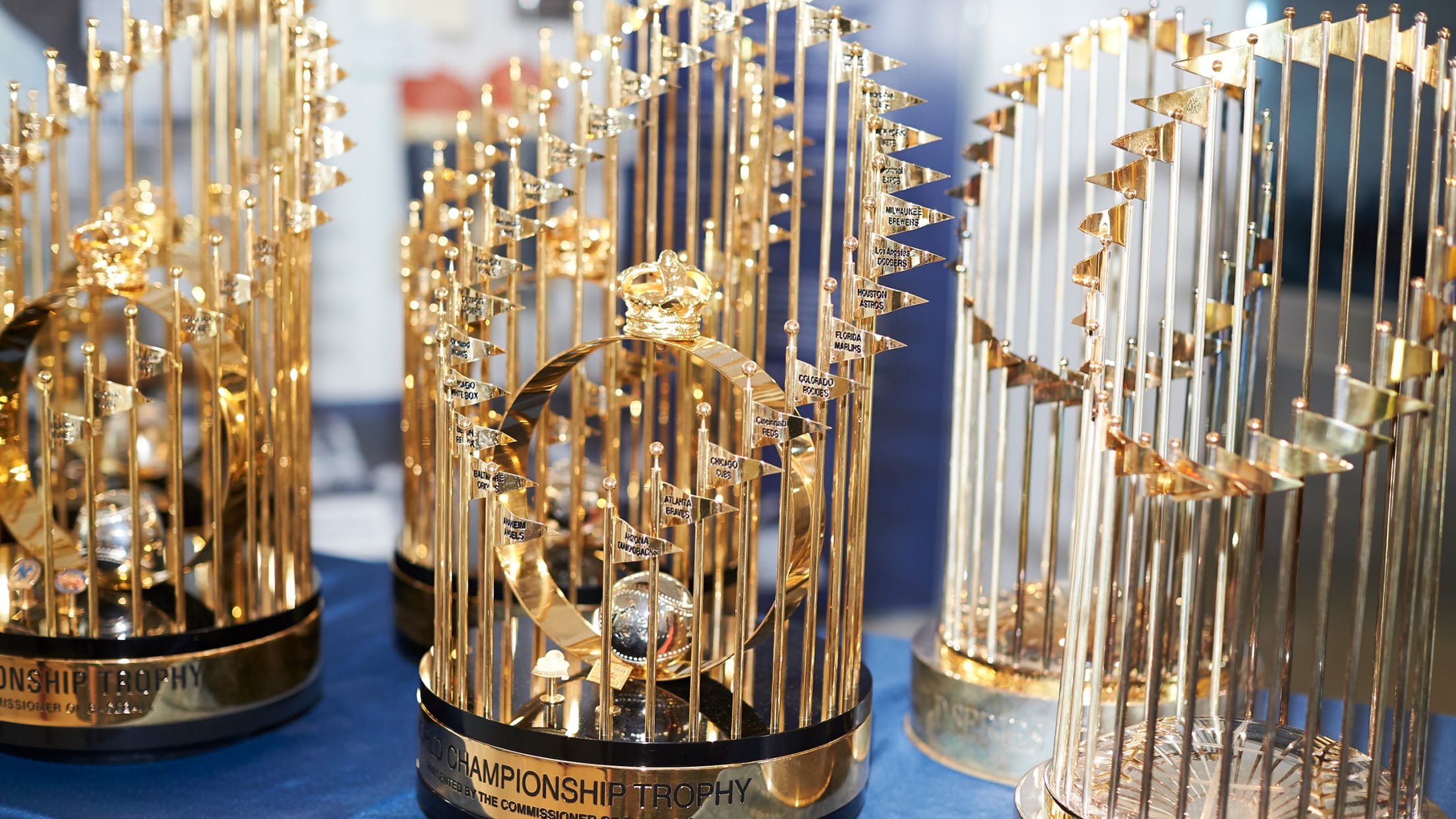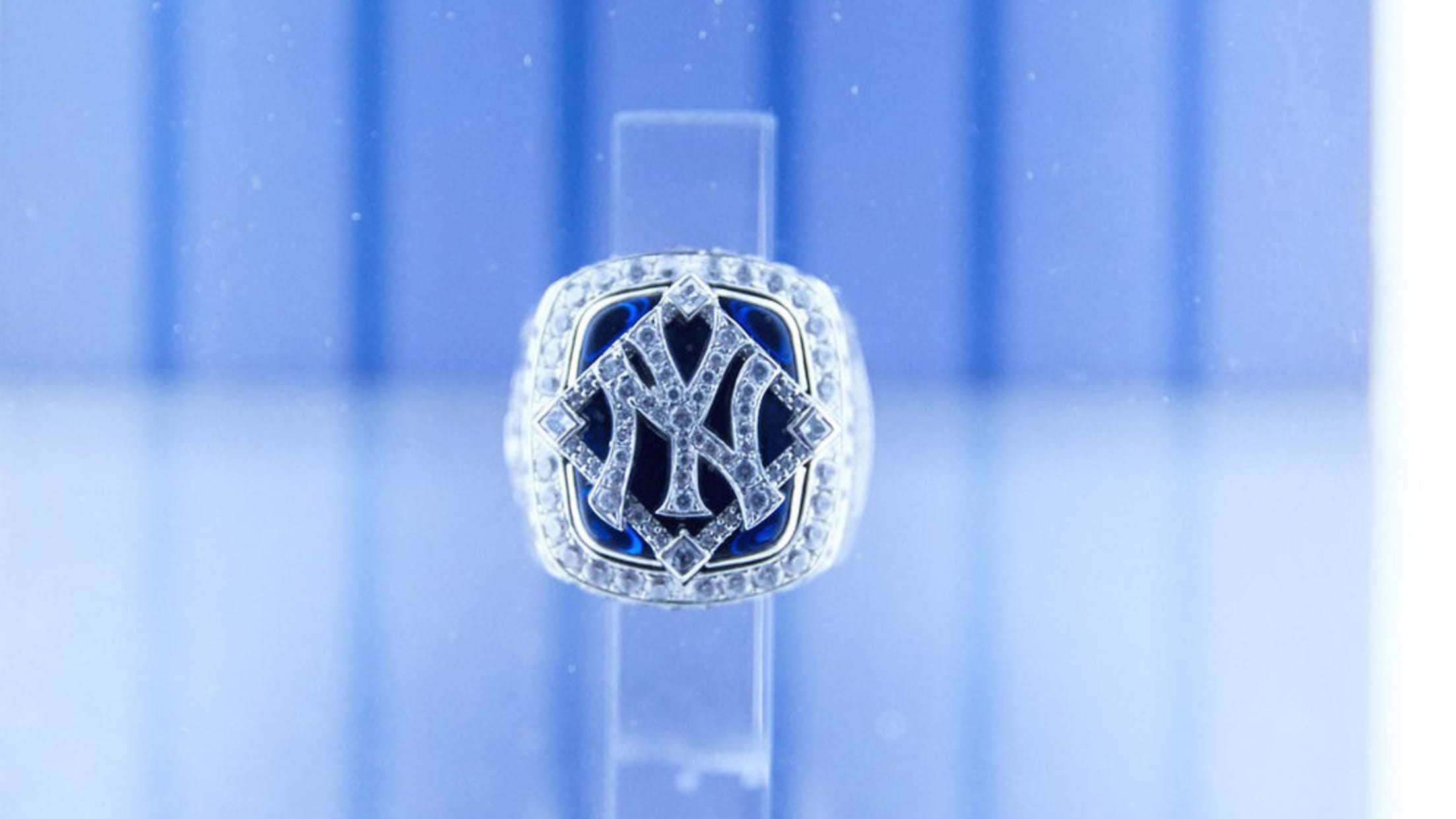 WORLD SERIES RINGS
Every player dreams of winning one, and no franchise has won more. See the championship jewelry awarded to World Series-winning Yankees teams since 1923.
THURMAN MUNSON'S LOCKER
Thurman Munson was the heart-and-soul of the 1970s New York Yankees. His tragic death stunned the baseball world. Munson's locker pays tribute to this beloved Yankees hero.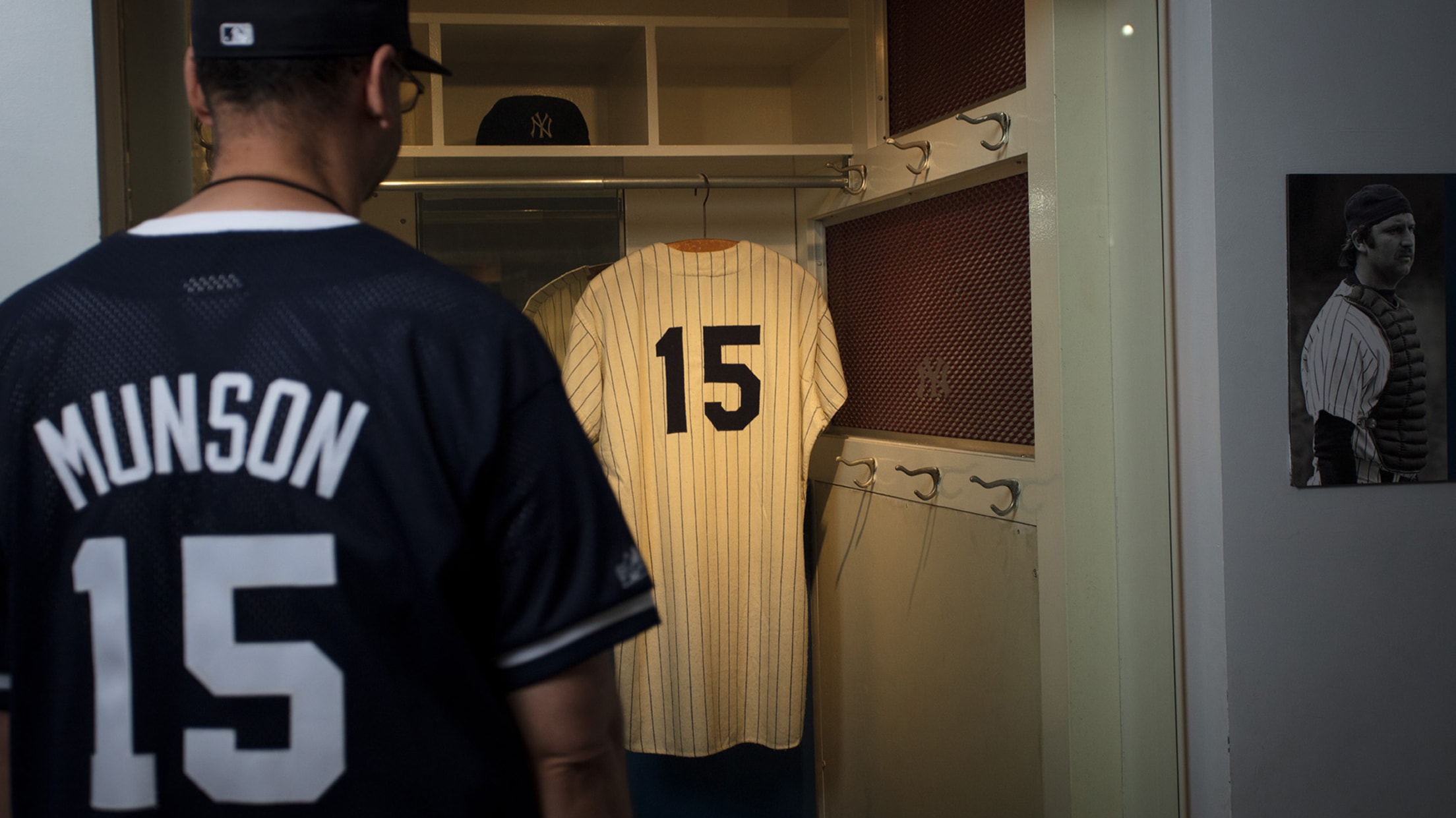 Visiting the Museum
During Yankees home games, the Museum opens 90 minutes prior to first pitch and closes at the end of the 8th inning.
Admission for game-day guests is free with a valid game ticket.
The Museum is a regular stop on Yankee Stadium Tours. Please phone (646) 977-TOUR or email

[email protected]

for more information on Stadium Tours.
The Museum is located on Yankee Stadium's Main Level, adjacent to Section 210. The Stadium's right field ramps (opening into the Great Hall, near Gate 6) lead to the Museum entrance.
Food, beverage, and flash photography are not permitted inside the Museum.
The Museum is separate from Yankee Stadium's Monument Park. Located beyond the center field fence, Monument Park pays homage to Yankees heroes with plaques, monuments, and retired uniform numbers. Monument Park closes 45 minutes prior to first pitch of each Yankees home game.
Frequently Asked Questions
Q: When can I visit the New York Yankees Museum Presented by Bank of America?
Q: Are private tours, or group tours, of the Museum and/or Monument Park available?
A: Yankee Stadium Tours visit both the Museum and Monument Park. Tours run throughout baseball season and during the offseason. For information on Classic Stadium Tours, Pregame Tours, and Group Tours, please phone (646) 977-TOUR or email

[email protected]

.
Q: Do Museum exhibits, and pieces on-display, ever change?
A: Museum exhibits rotate on a regular basis, usually every 1-2 years. Rotating exhibits allow various teams, players, and artifacts to be featured. Additionally, this process provides fresh displays for repeat Museum visitors.
Q: Are pieces on-display inside the Museum owned by the New York Yankees?
A: Some pieces, including the Commissioner's Trophies and Thurman Munson's locker, are owned by the Yankees. Most displayed pieces are loaned by private collectors. Such pieces are borrowed on short-term loans for specific exhibits.
Q: Is the Yankees organization interested in purchasing my historical piece?
A: Museum artifacts are not purchased by the New York Yankees. Displayed pieces are either loaned or donated to the Museum. Please contact

[email protected]

for information on potentially lending/donating to the Museum.
Q: Can the Yankees assist with determining the monetary value of my historical item?
A: The New York Yankees organization does not provide appraisal services.
Q: Why are only seven World Series trophies displayed? Why not 27 trophies?
A: The New York Yankees claimed 20 World Series titles between 1923 and 1962. During that period, "Fall Classic" victors received no formal trophy. An official award, formally named the "Commissioner's Trophy", was created for the 1967 World Series. The Yankees have won seven World Series championships (1977-1978, 1996, 1998-2000, and 2009) since that time. Commissioner's Trophies from these seasons are displayed inside the Museum.
Q: Are the Commissioner's Trophies displayed the authentic trophies?
A: Yes! The 1977-1978, 1996, 1998-2000, and 2009 Commissioner's Trophies are the original trophies presented to the Yankees upon winning each respective World Series title.
Q: Whose autographed baseballs are displayed inside the Baseball Wall? Why these individuals, and not others?
A: The Museum seeks to collect one single-signed (i.e. one signature only) baseball from every player, coach, manager, and radio/television broadcaster in franchise history. Individuals who participated in even one Yankees regular-season game are eligible for inclusion. Collecting the baseballs is an ongoing process. The 870 baseballs displayed comprise approximately 55% of the total goal.
Q: Why is flash photography not permitted inside the Museum?
A: Flash photography creates harmful ultraviolet (UV) light. Ultraviolet light fades inks, dyes, and photographs. Non-flash photography is welcome inside the Museum.
Q: Can private events be hosted in the New York Yankees Museum?
A: Yes, private events can be hosted in the New York Yankees Museum. For more information, visit yankees.com/events or call 646-977-8400.
---