Social Responsibility
The New York Yankees are committed to supporting community-based organizations that provide positive social outlets for New York City youth.
Board of Elections Poll Worker Training Event
In late October, the Yankees and the Board of Elections in the City of New York hosted four consecutive days of Bronx poll worker training in the Great Hall at Yankee Stadium. Given the need to train workers while maintaining appropriate distancing in 2020, the event was able to provide space for approximately 200 total poll workers over the four-day stretch, helping to serve the needs of the Board of Elections for both Early Voting and Election Day.
Bronx DA/NYPD Gun Buyback Program
In late October, the Yankees partnered with Bronx District Attorney Darcel Clark's office and the New York Police Department in an effort to help reduce the amount of firearms in the local community. As part of the Bronx DA's Gun Buyback Program, civilians were encouraged to relinquish their guns in exchange for monetary funds and a new Apple iPad. The event was held to help address an uptick in violence in the Bronx that was spurred as a result of the COVID-19 pandemic.
Business to Community Initiative
In late December, the Yankees launched an initiative based on the economic support of local businesses in the 161st Street corridor around Yankee Stadium. In association with the Bronx's 16th Council District, led by Council Member Vanessa L. Gibson, the organization committed $50,000 in winter spending with local businesses around the Stadium in the form of 10 separate $5,000 awards. Given the immediate need of food during pandemic-related challenging times, the majority of the commitment was directed toward local restaurants and food providers.
With the guidance of the Bronx Council District 16 Office, each business was also paired with a Community-Based Organization (CBO). To best meet the needs of those they serve, each CBO determined how money was spent at their assigned business entity. In addition, the Yankees also worked in conjunction with the New York City Department of Small Business Services (SBS), which is helping businesses in need of assistance as a result of COVID-19 by facilitating access to new sales opportunities, offering technical assistance to unlock affordable business financing, and providing free business consulting.
Covenant House
In support of Covenant House's annual fundraising Sleep Out, Yankees Senior Vice President & General Manager Brian Cashman, Senior Vice President of Corporate/Community Relations Brian Smith and Senior Vice President of Stadium Operations Doug Behar slept out on the field at Yankee Stadium. The three were virtually joined by over 1,400 individuals from around the country who spent the night sleeping out in an effort to help spread awareness about youth homelessness.
PitCCh In Foundation & Pull Up Neighbor Pop-Up Event
In early October, the Yankees donated backpacks to the PitCCh In Foundation and Pull Up Neighbor for their pop-up distribution event in the Bronx's Poe Park. The event provided voter education materials, reusable face masks, hand sanitizer, non-perishable food items, hygiene kits and the aforementioned backpacks to any local resident that approached free of charge.
Players Alliance & Pull Up Neighbor Pop-Up Event
In early December, the Yankees donated backpacks and 500 food vouchers to the Players Alliance and Pull Up Neighbor for their pop-up distribution event in Mullaly Park, across the street from Yankee Stadium. The event was part of a nationwide tour that kicked off in the Bronx and ran through the end of January 2021. As a catalyst to the initiative, the Players Alliance – an organization made up of more than 100 current and former professional baseball players, united to use a collective voice and platform to create increased opportunities in Black communities in all aspects – invested one million dollars to support communities of color in a safe, socially distant and responsible capacity, providing them with needed resources during the winter.
Community Paint Project
The Yankees teamed up with Publicolor to transform PS 146 in the Bronx with color on August 6, 2019. Publicolor engages disconnected youth in their education through a continuum of design-based programs and academic support. The objective of this team project was to create a beautiful, warm, welcoming and student-centric environment. Yankees employees volunteered their time to paint the facility alongside area youth.
CC Sabathia's Celebrity Softball Game
For the second consecutive year, the Yankees and the PitCCh In Foundation partnered to host CC Sabathia's Celebrity Softball Game on May 16, 2019, at Yankee Stadium. The event began with a red carpet VIP reception, followed by the softball game itself and a trophy presentation. All proceeds from the event benefited the PitCCh In Foundation's and the New York Yankees Foundation's efforts to enrich the lives of inner city children through education and athletics.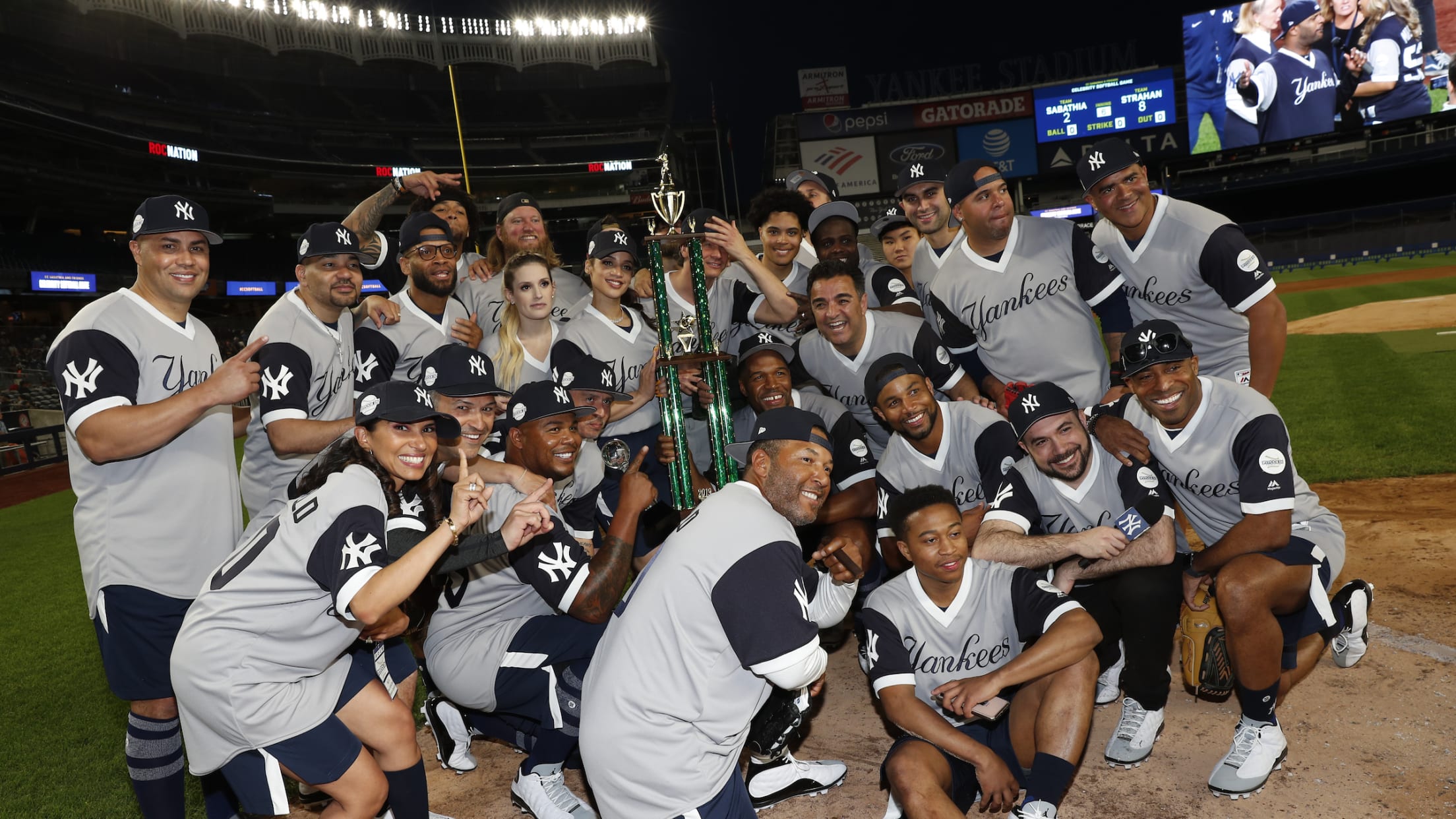 ALS Ride for Life
The Yankees and the ALS of Greater New York teamed up to kick off the Ride for Life, an annual event in which ALS patients embark on a 12-day, 100-mile electric wheelchair ride along highways and byways to raise awareness and funds for a cure for ALS. On May 17, 2019, approximately 150 students from Public School 346 gathered inside Monument Park at Yankee Stadium to pay tribute to Lou Gehrig's plaque and offer words of support/encouragement to Chris Pendergast, founder of Ride for Life, as he embarked on his 21st annual ride. On September 4, 2019, the Yankees and the ALS of Greater New York celebrated the event's success by recognizing Pendergast and other ride participants during an on-field pregame ceremony.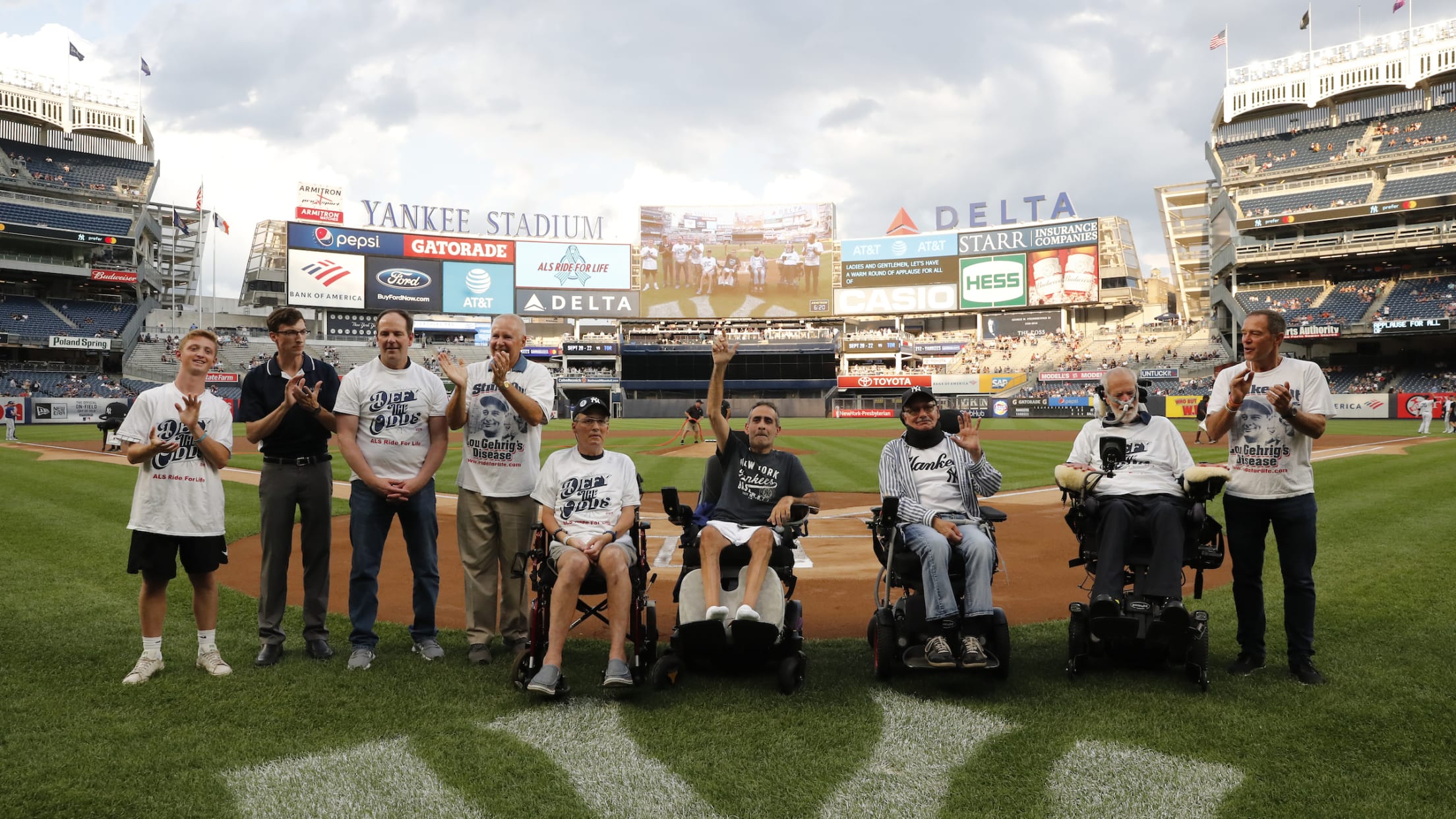 Make-A-Wish Foundation, Metro New York and Western New York
Since 1980, the Make-A-Wish Foundation has enriched the lives of children who have been diagnosed with life-threatening medical conditions through its wish-granting work. On an annual basis, the Yankees work in conjunction with the Make-A-Wish Foundation to grant approximately 30 wishes. In addition, resources dedicated through the New York Yankees Foundation support Make-A-Wish's efforts to lift children's spirits and convey the message that wishes can come true.
4 + 44 Awards Ceremony
The Yankees partnered with Bronx Community Board 4 (CB4) to host local police officers and firefighters at the 4 + 44 Police Officer and Firefighter Outstanding Service Award Ceremony at Yankee Stadium on December 5, 2019. Award recipients were acknowledged for their commitment to make a difference in the lives of local residents.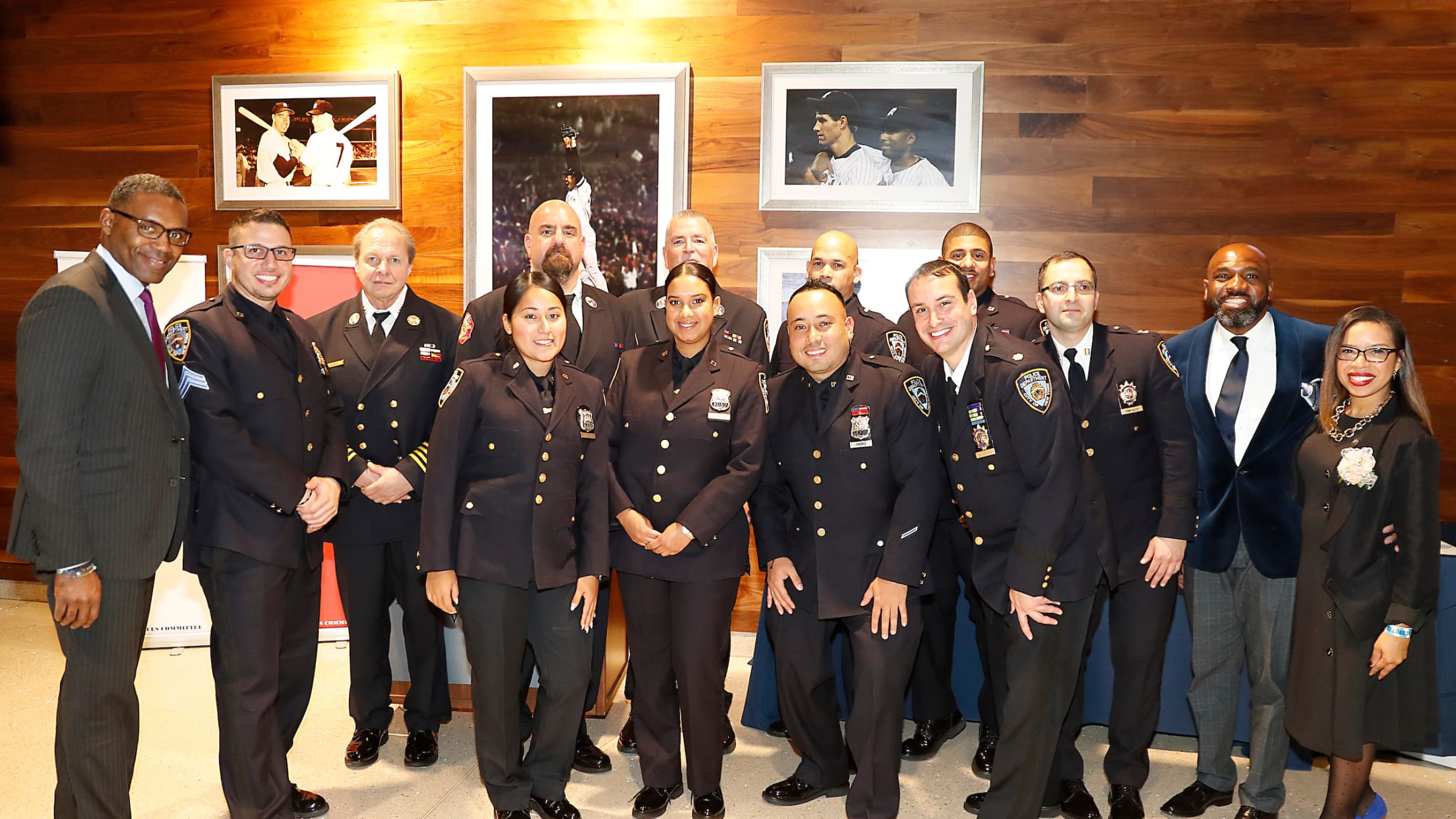 Holiday Cheer
In celebration of the holiday season, the Yankees spread holiday cheer to their neighbors.
Thanksgiving Food Voucher Giveaway
The Yankees and Krasdale Foods again teamed up to hold a Thanksgiving Food Voucher Giveaway. With the help of the Food Bank For New York City, approximately 4,000 $25 food vouchers were distributed across various locations to Bronx residents in an effort to assist local families in preparing their Thanksgiving meals. The vouchers were redeemable at participating local Bronx-based C-Town and Bravo supermarkets.
Thanksgiving Feast
The Yankees, Legends Hospitality and the Supportive Children's Advocacy Network New York collaborated to host a traditional Thanksgiving Feast on November 22, 2019, for several hundred local residents at the Mullaly Recreation Center, across the street from Yankee Stadium.
Winter Wonderland
In December, the Yankees again hosted Winter Wonderland. As a result of the need to limit large gatherings in 2020, toys were given directly to local community partners, which distributed them to thousands of children throughout the month. In addition, and as a result of commitments from the New York Yankees Foundation, Walmart – a global retailer recognized for its community excellence, which partnered with the Yankees on Winter Wonderland for the third consecutive year – and Clancy Moving, children across the borough were presented with a holiday gift.
Annual Holiday Food Drive
The Yankees partnered with members of the Bronx Clergy to host their annual Holiday Food Drive in late December. In association with Krasdale Foods, approximately 68,000 pounds of food was collected and distributed to families in need throughout the Bronx. In addition, over 4,000 food vouchers were allocated to Bronx residents for redemption at local C-Town or Bravo Supermarkets to assist with the expenses related to preparing a holiday meal.
HOPE Week
Introduced in 2009, the Yankees' HOPE Week initiative (Helping Others Persevere & Excel) is rooted in the fundamental belief that acts of goodwill provide hope and encouragement to more than just the recipient of the gesture.