Education
The New York Yankees are committed to supporting community-based organizations that provide positive educational outlets for New York City youth.
Yankees-Stonewall Scholars Initiative
Launched at the beginning of the 2018-19 academic year, the Yankees-Stonewall Scholars Initiative was created to commemorate the 50th anniversary of the Stonewall Inn Uprising and celebrate the achievements of New York City Public School graduating seniors who have demonstrated academic achievement, a commitment to equality and impactful support for the LGBTQ community. The initiative has provided $100,000 worth of college scholarships over the last two years, which includes five separate $10,000 scholarships that were presented to one student from each of the five boroughs of New York City in 2019 and 2020, respectively. The 2020 Yankees-Stonewall Scholars were recognized in June via a unique virtual presentation that included Yankees Senior Vice President and General Manager Brian Cashman, Yankees Senior Vice President of Corporate/Community Relations Brian Smith, Stonewall Inn Co-owners Stacy Lentz & Kurt Kelly and the Chancellor of the NYC Department of Education Richard Carranza.
Bronx Education All-Star Day
For three consecutive years, the Yankees have partnered with the New York City Department of Education (DOE) to implement an incentive program that motivates and enhances the educational experience for students (grades 5-8) attending Bronx-based schools (Districts 7-12) and recognizes their accomplishments throughout the school year. From the beginning of the academic year in September until April, students are highlighted for their achievements and commitment to leadership, academics, community service and teamwork. This year – on May 29, 2019 – over 9,000 students were recognized at Yankee Stadium during a pregame celebration for excelling in the aforementioned areas of focus. In addition, all students, teachers and DOE officials were invited to stay and enjoy that afternoon's game.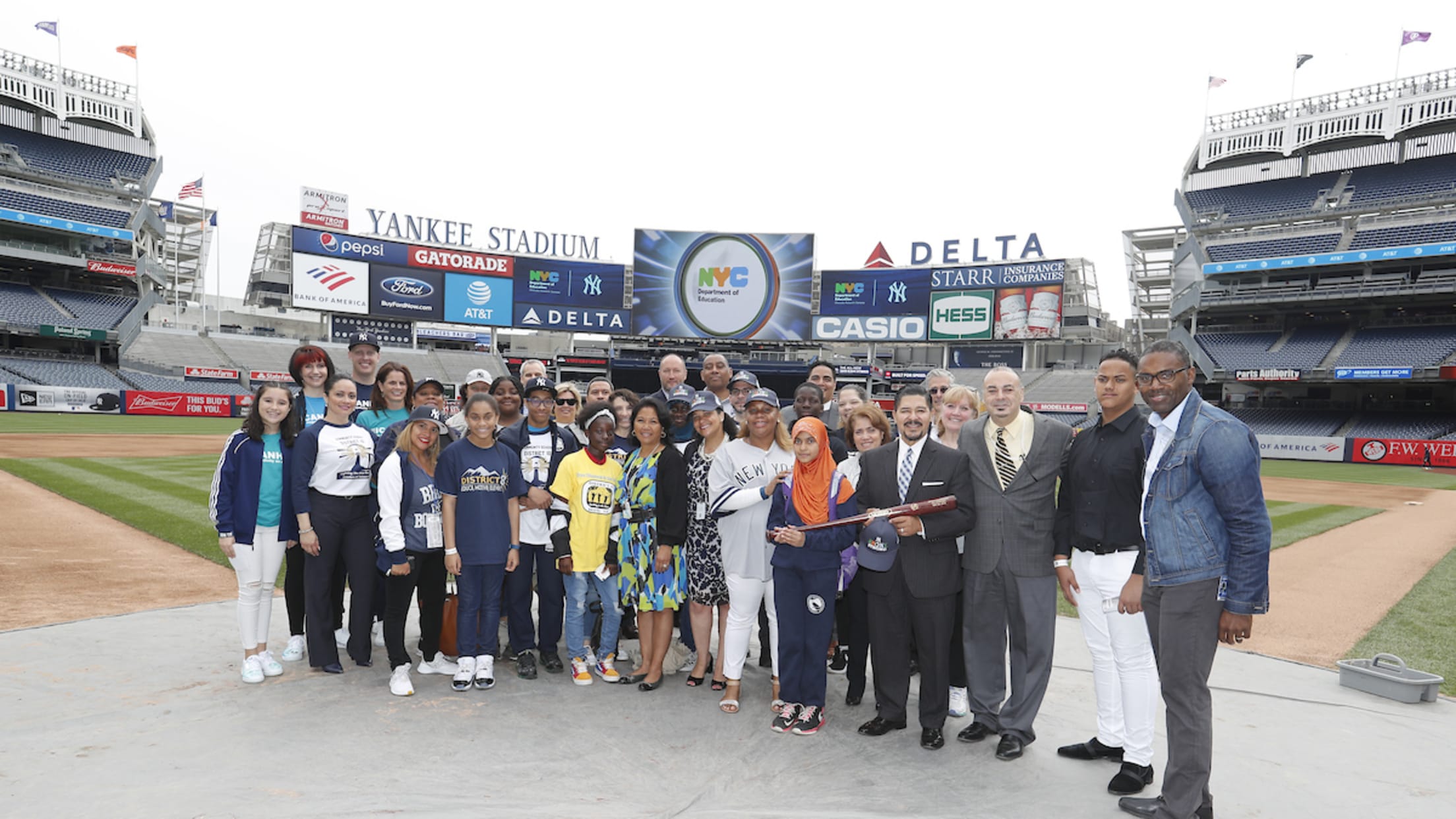 Literacy Inc
On August 12, 2019, the Yankees partnered with Literacy, Inc. (LINC) to host the fifth annual Reading on the Rails event at Yankee Stadium. The program encourages youth and families to travel with a book and read, even when getting to and from locations in their normal, daily lives. The event began with a reading session for kids on their train ride to the stadium. Once there, children, parents and LINC staff gathered inside to take part in various literacy activities, including a parent workshop. Participants were then highlighted in an on-field pregame ceremony and invited to stay for that night's Yankees game. LINC reaches in excess of 9,000 children and 5,000 parents annually and is committed to addressing illiteracy among children growing up in poverty in New York City. Through the consistent support of the New York Yankees Foundation and fundraising efforts, resources have been dedicated to enhance these efforts.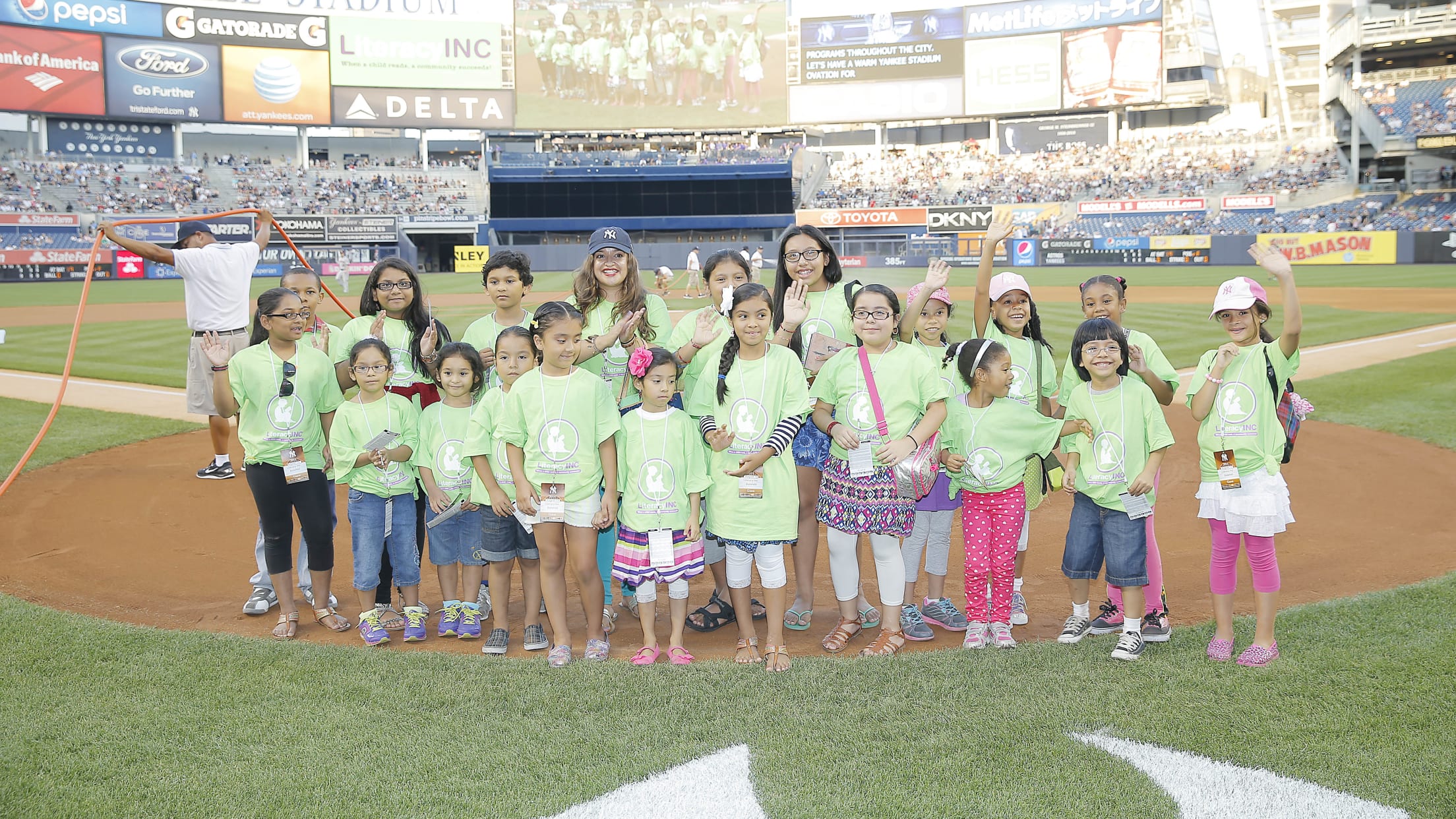 Morris High School Campus Robotics Program
Since its inception in 1999, the Yankees have been proud supporters of the Morris High School Campus Robotics Program that sees students from the school participate in competitions where teams work together to create robots designed to complete various tasks. The program encourages students to pursue careers in science, math and engineering. On an annual basis, the Yankees recognize the students' accomplishments in various ways, including an on-field pregame ceremony, showcasing the Program's commitment to providing local youth with a superior educational experience.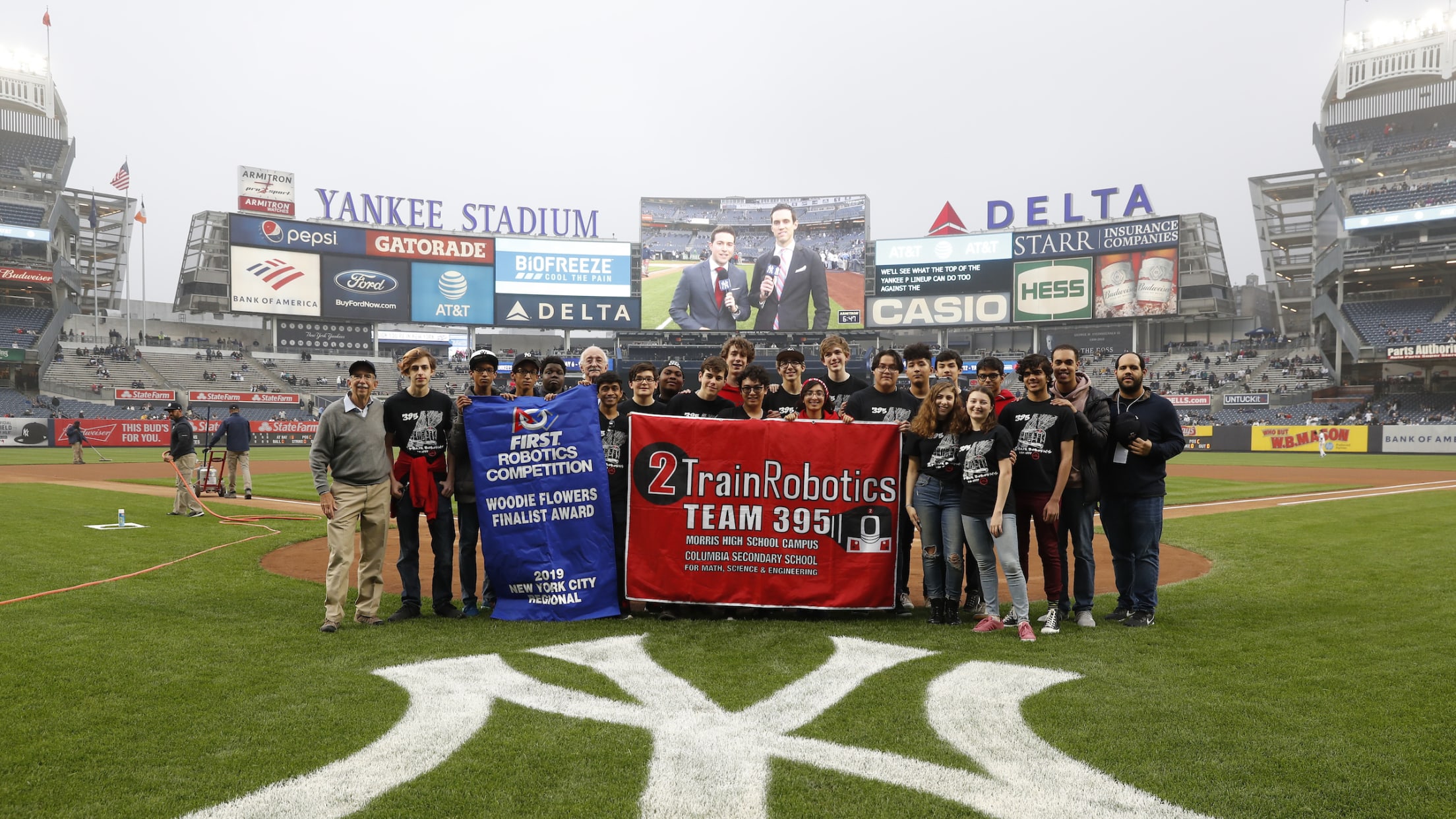 NYPL Summer Reading Program
The Yankees and the New York Public Library (NYPL) partner together to encourage New York City students to exercise the reading skills they acquired during the previous academic year by challenging students to read during the summer months. On August 14, 2019, the Yankees rewarded the students who participated in the Summer Reading Program with tickets to attend that afternoon's game. In addition, the two students from each borough who read the most books met with Yankees first baseman Mike Ford prior to the game to discuss the importance of reading and were recognized during an on-field pregame ceremony.
Sport Management Mentoring Program
The Sport Management Mentoring Program was established to expose students throughout New York City to career options associated with professional sports. On a monthly basis, the Yankees work in conjunction with schools and community-based organizations that identify local youth to participate in a mentoring seminar at Yankee Stadium. At these sessions, Yankees front office personnel lead interactive discussions and share insightful information about their educational background, career paths and day-to-day responsibilities. They also provide an overview of what takes place off the field and away from public view, engaging students with supporting materials. In addition, students are treated to a working lunch and a private, behind-the-scenes tour of Yankee Stadium. At the conclusion of the seminar, students have a better understanding of the business side of a sports franchise and potential career opportunities that exist.