Yankees-CUNY (City University of New York) Partnership Program
In February of 2021, the New York Yankees proudly announced the creation of the New York Yankees Diversity and Inclusion Committee to identify, engage and address issues related to equality, racial justice and inclusivity. The Committee — which was formalized in September of 2020 — is comprised of a dedicated and diverse network of New York Yankees staff members, on-field personnel, alumni, and outside community leaders and business partners. A major component born from this Committee is the historic Yankees-CUNY (City University of New York) Sport Management Mentoring Program. This annual program, now in its third cycle, is predicated on identifying and exposing CUNY students and alumni to career paths, employment, and business opportunities throughout the New York Yankees organization.
This relationship between the Yankees and CUNY, the largest urban university system in the United States, also includes direct immersion into the New York Yankees Sport Management Mentoring and Internship Programs.
Yankees STEM Educational Institute
The Yankees partnered with the STEM Educational Institute, Inc. on an annual initiative that aims to give underrepresented high school students in New York City the technological skills needed to enter today's workforce while building generational wealth. The curriculum — which kicked off in July of 2022 at Yankee Stadium — provides a one-week program that served as a career bridge for students to enter STEM fields and college majors. Topics included STEM based skills such as coding and baseball analytics, access to mental health resources, and generational wealth and goals, among others. After completing the summer program, students continue to learn and earn income through offsite monthly meetings that put each participant on the path to earning a certification as a Date Analyst or Data Scientist.
Yankees-Stonewall Scholars Initiative
Every year, the New York Yankees celebrate New York's Legacy of Pride where recipients of the Yankees-Stonewall Scholarship Initiative are recognized. Launched at the beginning of the 2018-19 academic year, the Yankees-Stonewall Scholars Initiative celebrates the achievements of New York City Public School graduating seniors who have demonstrated academic achievement, a commitment to equality and impactful support for the LGBTQ community. The initiative has provided $200,000 worth of college scholarships from 2019-22, which includes five separate $10,000 scholarships that were presented to one student from each of the five boroughs of New York City each year. The 2022 Yankees-Stonewall Scholars were recognized on June 23 at Yankee Stadium in a special on-field pregame ceremony that also highlighted the Stonewall National Monument Visitor Center Groundbreaking. Participants included Yankees Senior Vice President of Corporate/Community Relations Brian Smith, Senior Vice President and General Manager Brian Cashman, Stonewall Inn Co-owners Stacy Lentz & Kurt Kelly, Pride Live Founder Diana Rodriguez, Stonewall National Monument Visitor Center National Chairperson Andrea Himmel, First Deputy Chancellor for the NYC Department of Education Dan Weisberg and "Stonewall Rebel" Silvia Vasquez-Lavado – the first openly gay woman to climb the tallest mountain on each continent.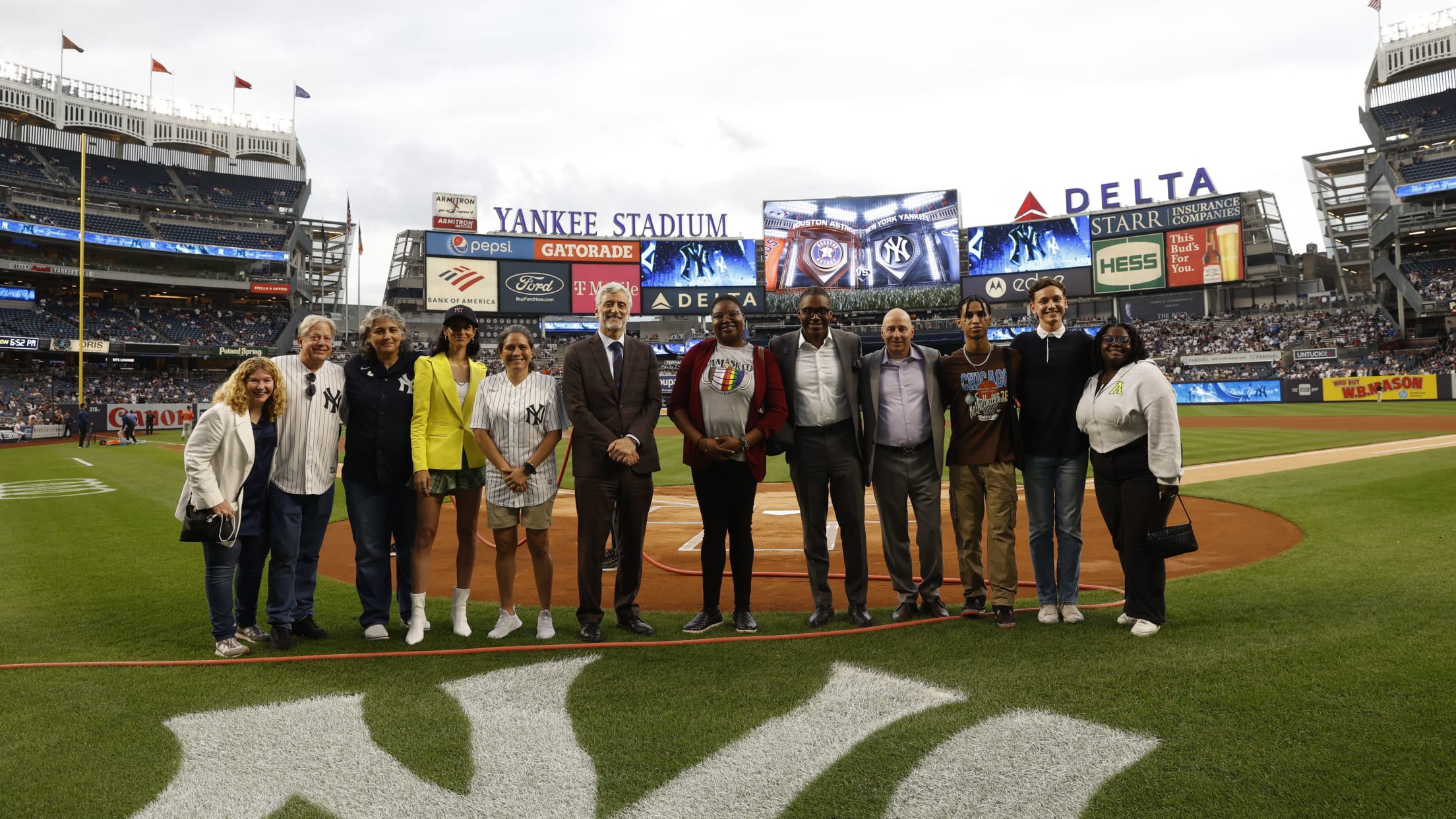 Bronx Education All-Star Day
Making its return in 2022, the Yankees again partnered with the New York City Department of Education (DOE) to implement an incentive program that motivates and enhances the educational experience for students (grades 5-8) attending Bronx-based schools (Districts 7-12) and recognizes their accomplishments throughout the school year. From the beginning of the academic year in September until April, students are highlighted for their achievements and commitment to leadership, academics, community service and teamwork. On May 11, 2022, over 10,000 students were recognized at Yankee Stadium during a pregame celebration for excelling in the aforementioned areas of focus. In addition, all students, teachers, and DOE officials were invited to stay and enjoy that afternoon's Yankees-Blue Jays game.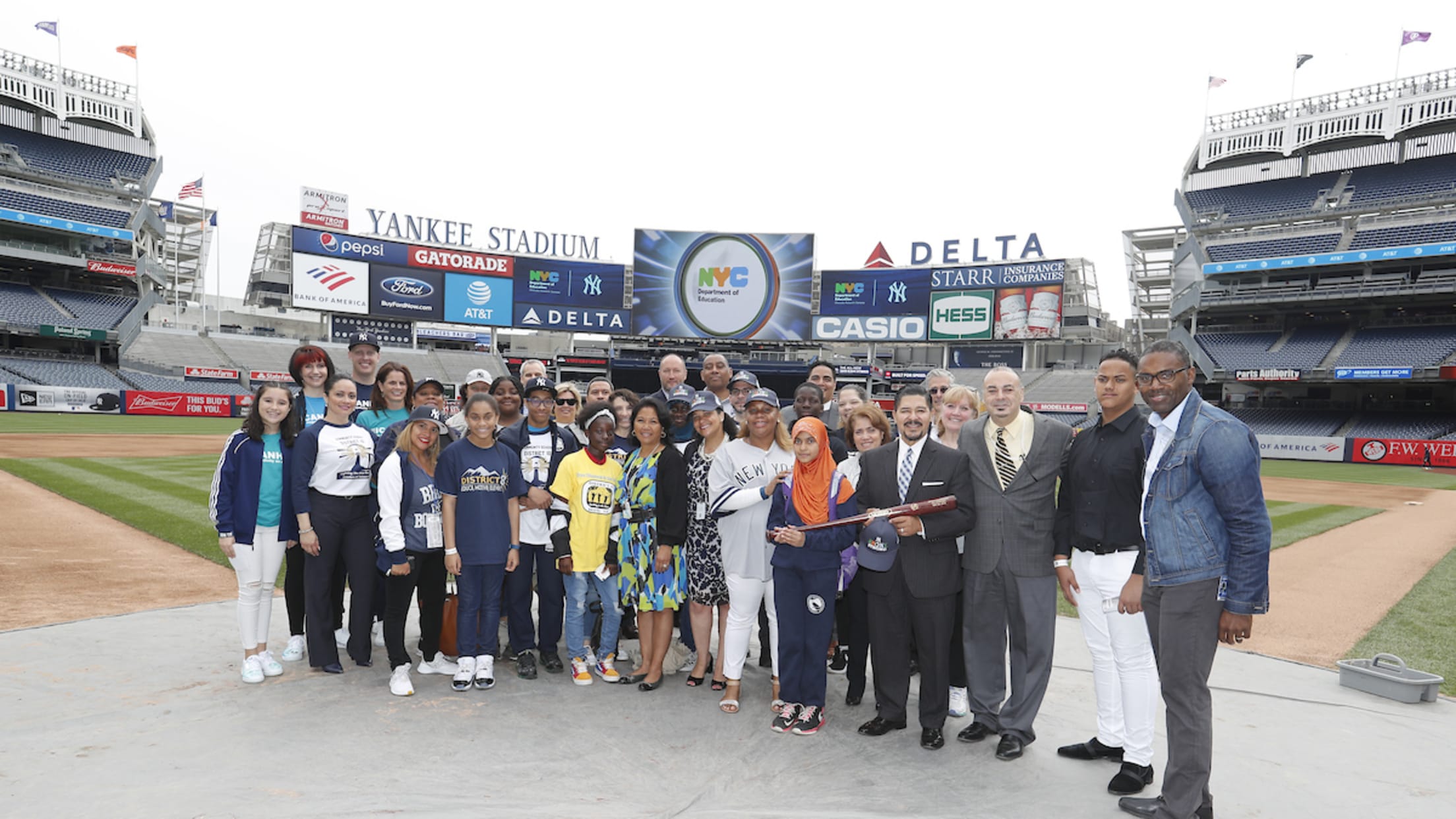 Back to School Bookbag and Supplies Distribution
In early September 2022, the Yankees partnered with Bronx community organizations to distribute several thousand sets of school supplies and bookbags among the borough's schoolchildren. Additionally, the Yankees partnered with Catholic Charities of the Archdiocese of New York to host three Back to School Resource Fairs, in which local residents were given these items in preparation for the new academic year.
Families attending the fairs were also able to directly interact with and learn of the services provided by other community organizations specializing in case management support for housing and food programs, health and youth assistance and employment aid.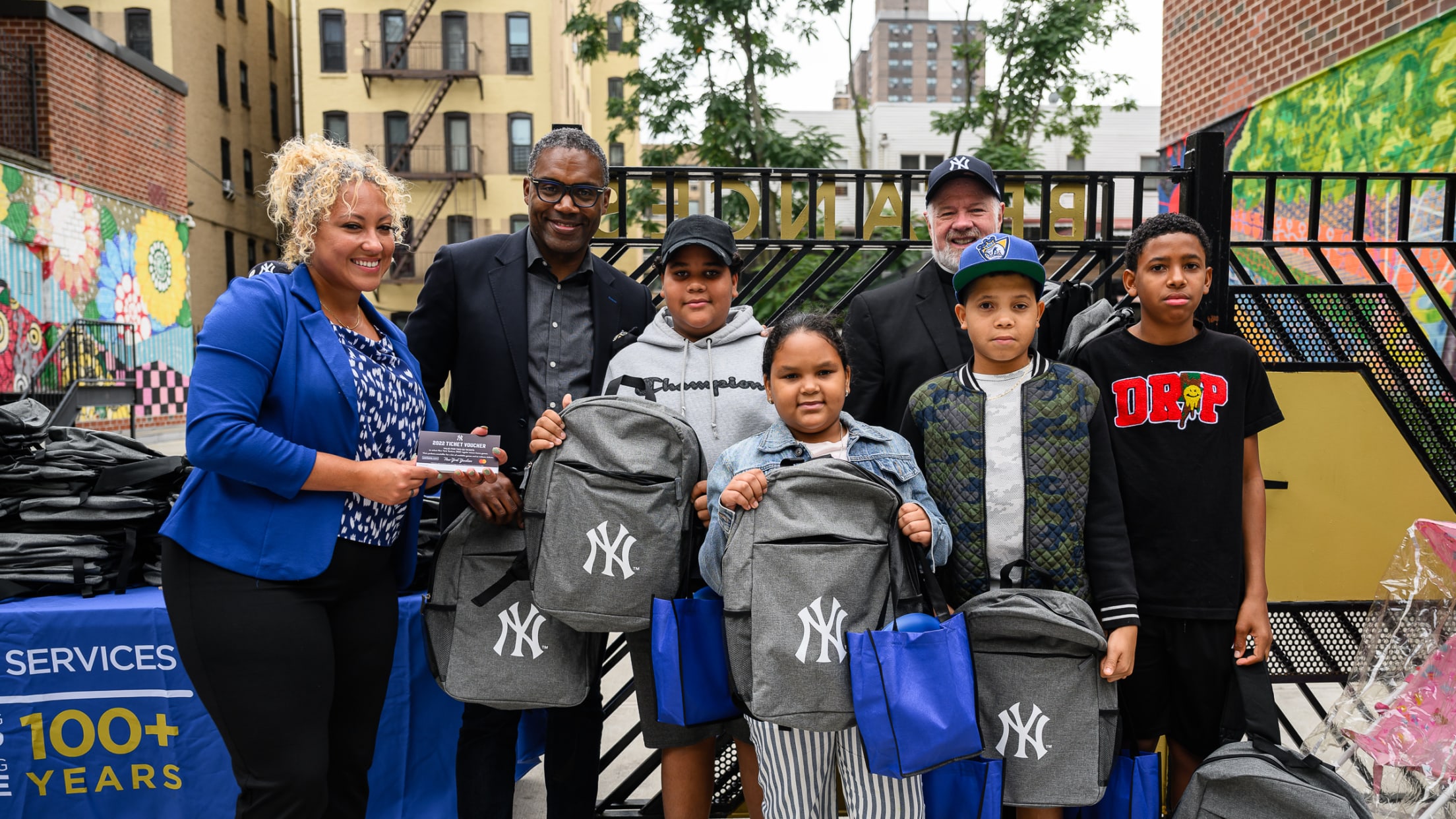 Sport Management Mentoring Program
The Sport Management Mentoring Program was established to expose students throughout New York City to career options associated with professional sports. Throughout the year, the Yankees work with schools and community-based organizations that identify local youth to participate in mentoring seminars at Yankee Stadium. During these sessions, Yankees front office personnel lead interactive discussions and share insightful information about their educational background, career paths and day-to-day responsibilities. They also provide an overview of what takes place off the field and away from public view, engaging students with supporting materials. In addition, students are treated to a working lunch and a private, behind-the-scenes tour of Yankee Stadium. At the seminar's end, students have a better understanding of the business side of a sports franchise and potential career opportunities.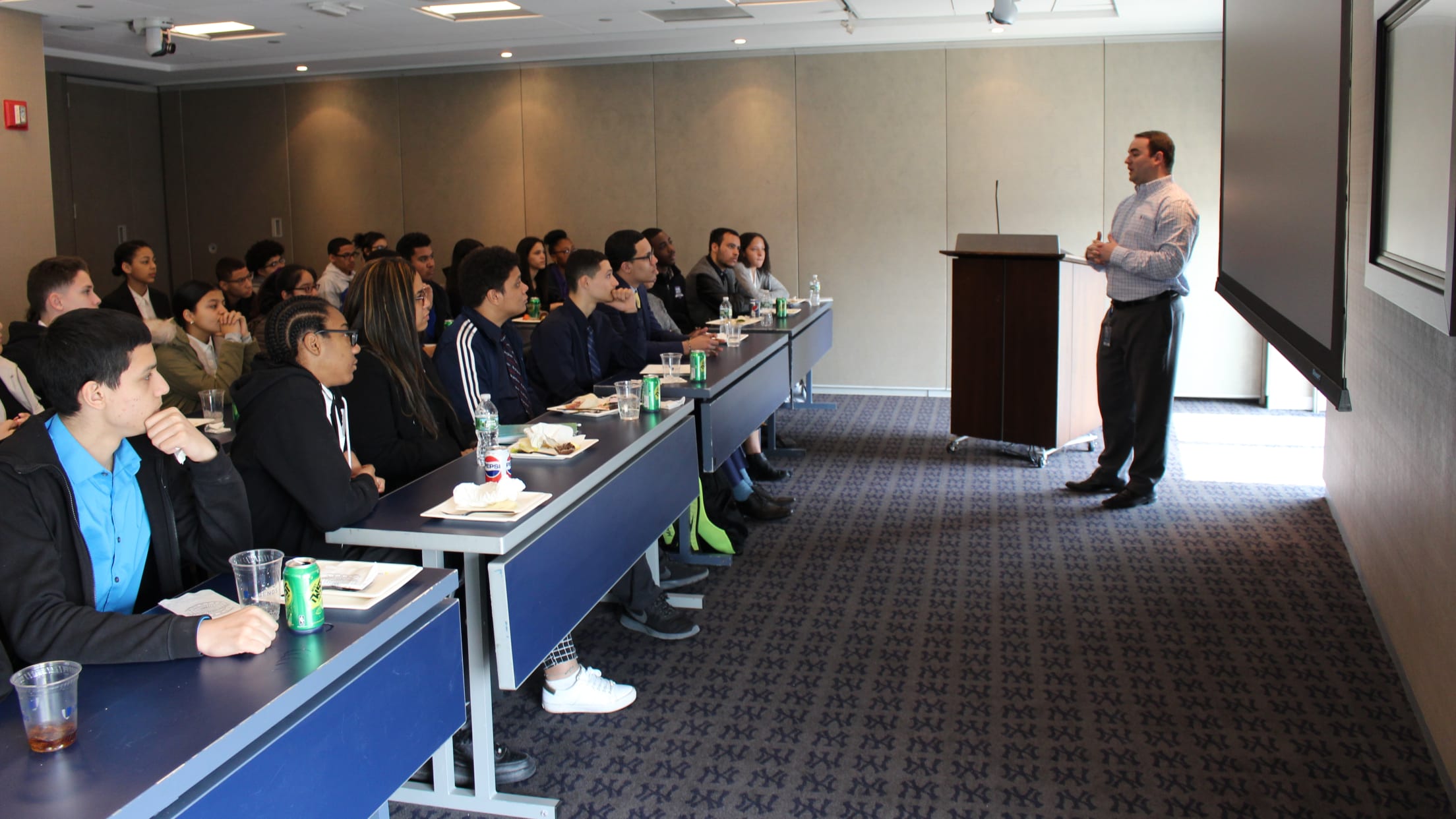 T-Mobile WiFi Program
In line with the focus of the Yankees Diversity & Inclusion Committee, the New York Yankees partner with T-Mobile and the New York City Department of Education (DOE) on an initiative that saw the Yankees make a contribution of $1 million toward the activation of one year of free unlimited WiFi service for 10,752 children attending Bronx schools on their newly issued DOE tablets. In addition, the established accounts as a result of this donation will continue to receive free WiFi service for an additional five years via T-Mobile's Project 10Million initiative, a $10.7 billion program aimed at delivering internet connectivity to millions of underserved student households across the country at no cost to them.