Volpe does a little bit of everything
Keeping tabs on the Yankees' No. 1 prospect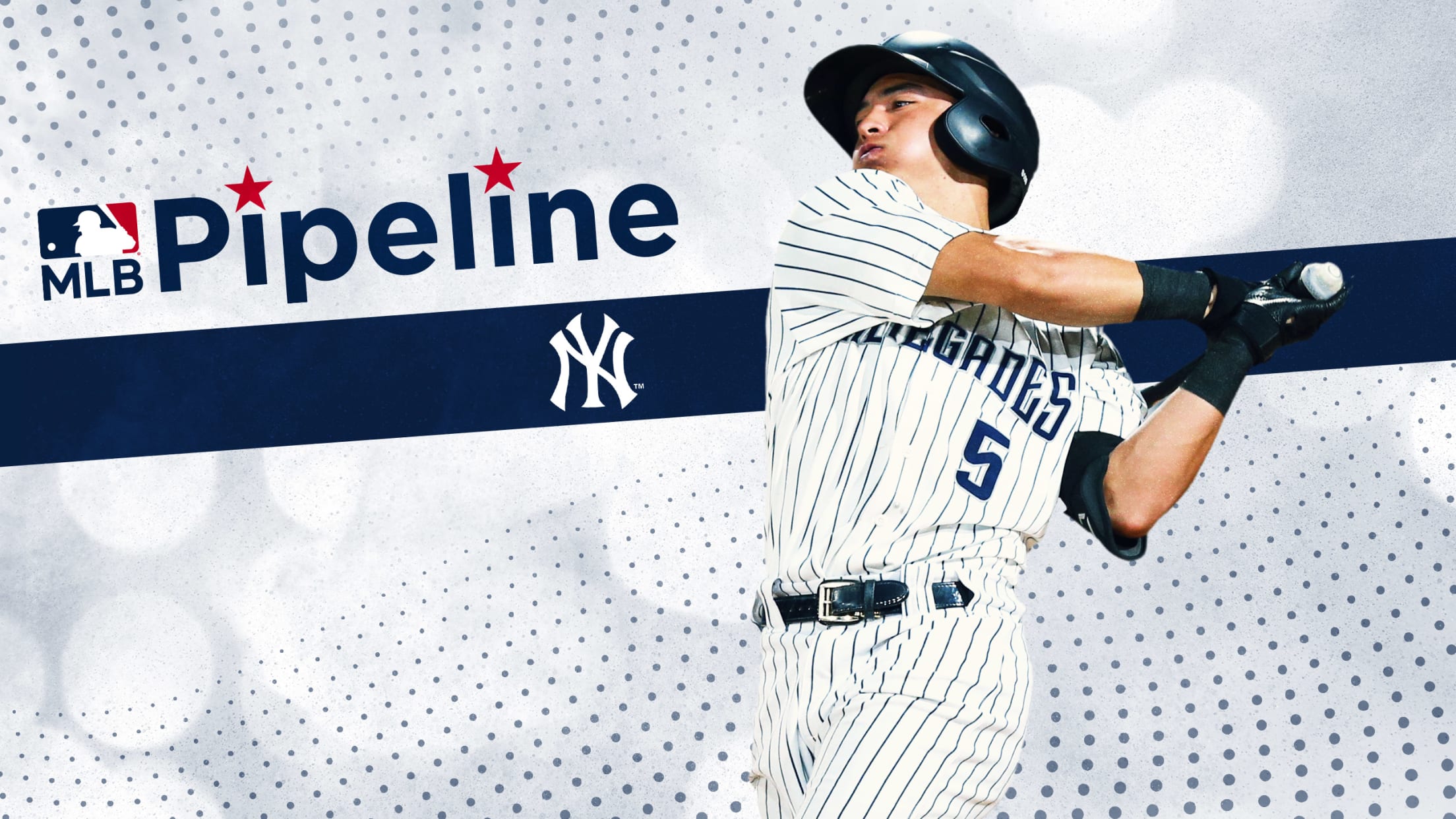 May 17: Does a little bit of everything Anthony Volpe had a well-rounded game for Double-A Somerset on Tuesday, going 1-for-3 with an RBI double, a run scored, a stolen base and two walks. The offensive outburst marks Volpe's fourth straight game reaching base, tied for his longest on-base streak
Dominguez doubles and scores after break
Keeping tabs on the Yankees' No. 3 prospect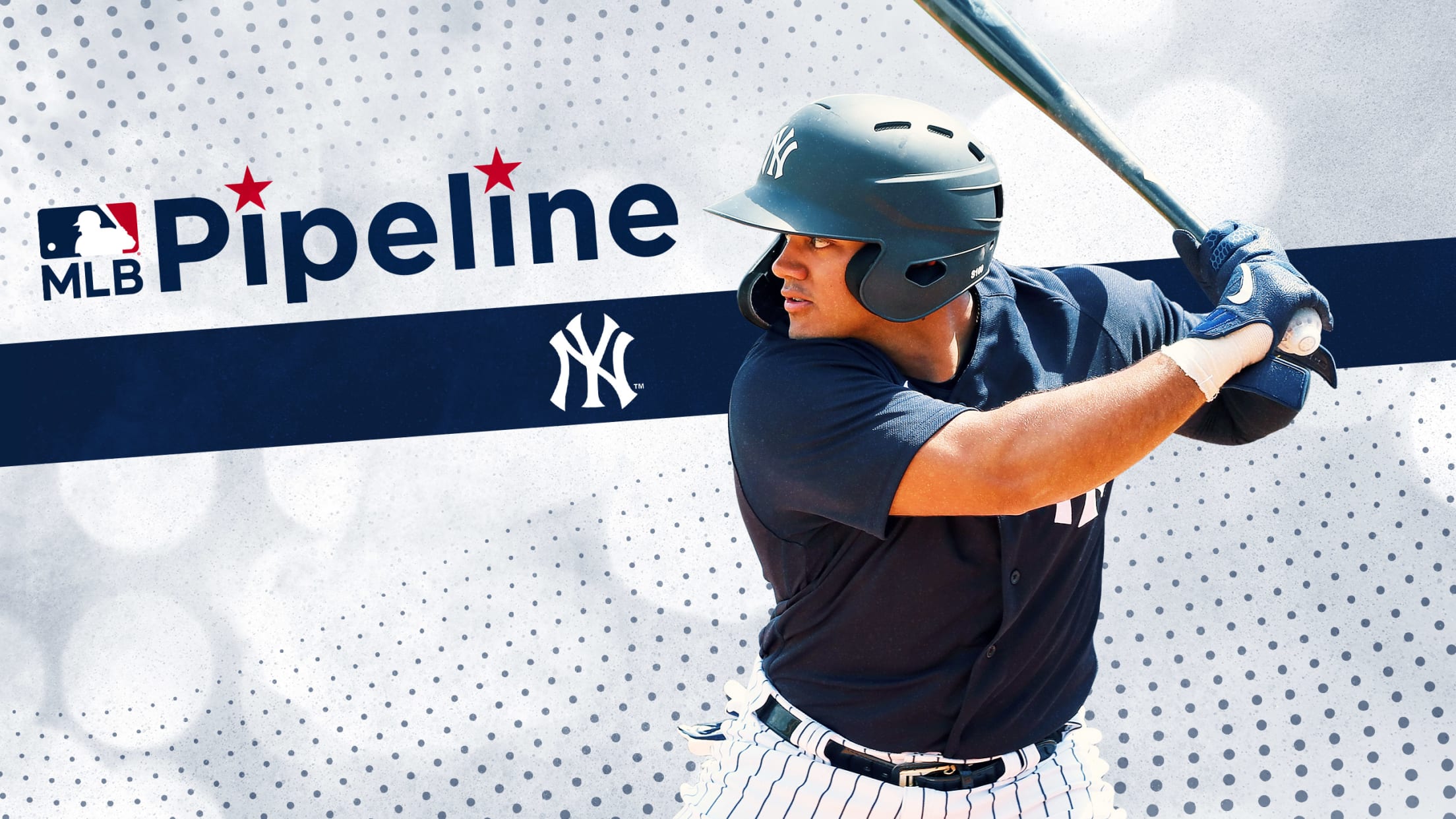 May 17: Two days off leads to double After taking Sunday off and a scheduled off-day for Single-A Tampa on Monday, Jasson Dominguez returned to the lineup refreshed on Tuesday and laced a ninth-inning double. He came around to score later in the inning and ended his day 1-for-4. It
No. 16 prospect spins hitless outing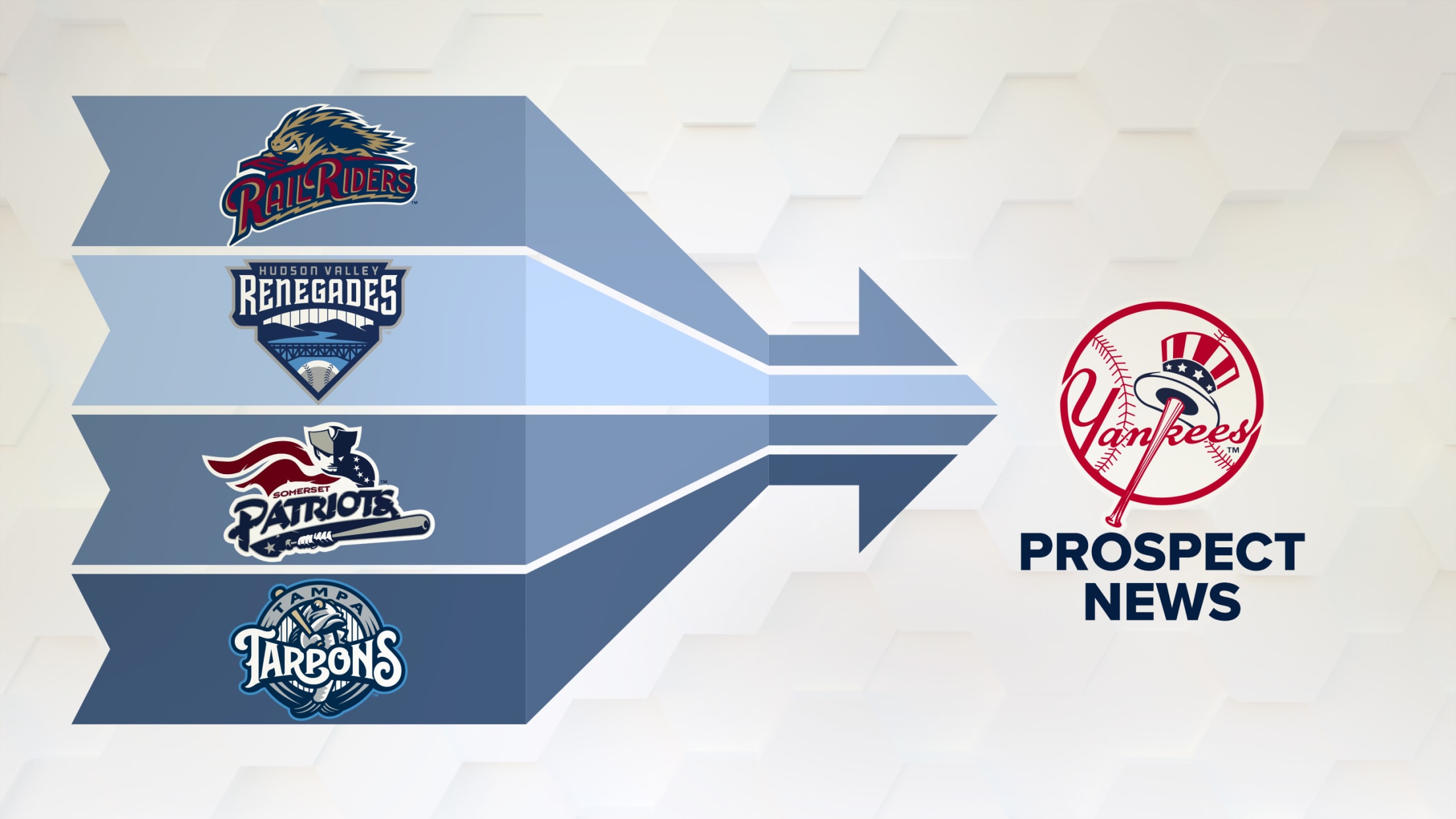 Welcome to the Yankees prospect update, where you'll find news, promotions and standout performances, all year long.
Breaking down pitches of Yankees' Waldichuk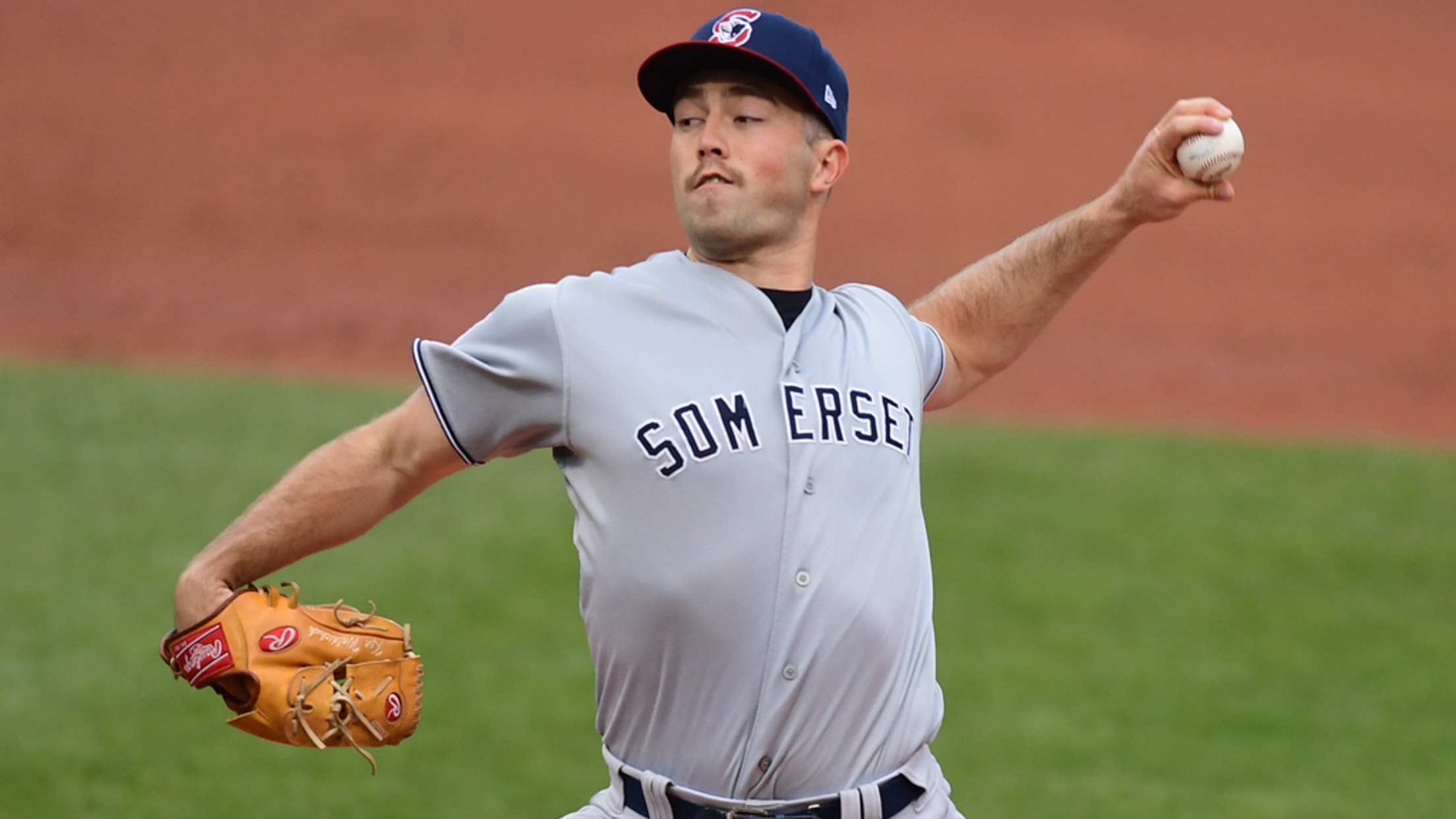 There is a lot to see in any given Ken Waldichuk start. A lot of different pitches. A lot of different shapes. A lot of frustrated opposing hitters. The Yankees' No. 6 prospect enters this week with a 1.14 ERA and 40 strikeouts through his first five starts of the
Waldichuk nets career-high 12 K's over 5 hitless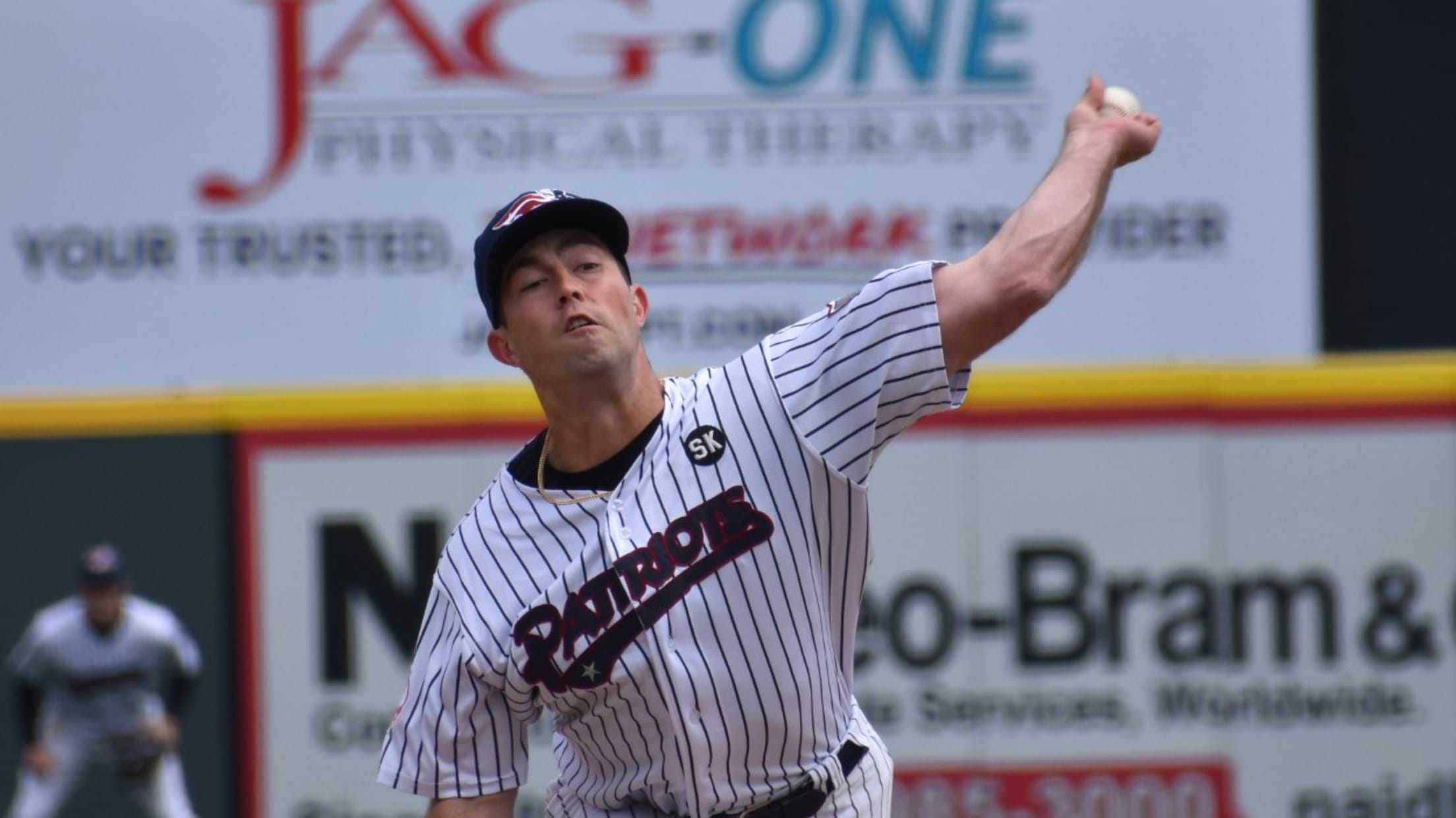 Ken Waldichuk's spectacular start to the 2022 season keeps on getting better. The Yankees' No. 6 prospect struck out a career-high 12 across five no-hit innings in Double-A Somerset's seven-inning 3-2 win over New Hampshire Sunday afternoon. Of the 17 batters he faced, seven went down swinging and four were
Volpe triples, drives in four on his birthday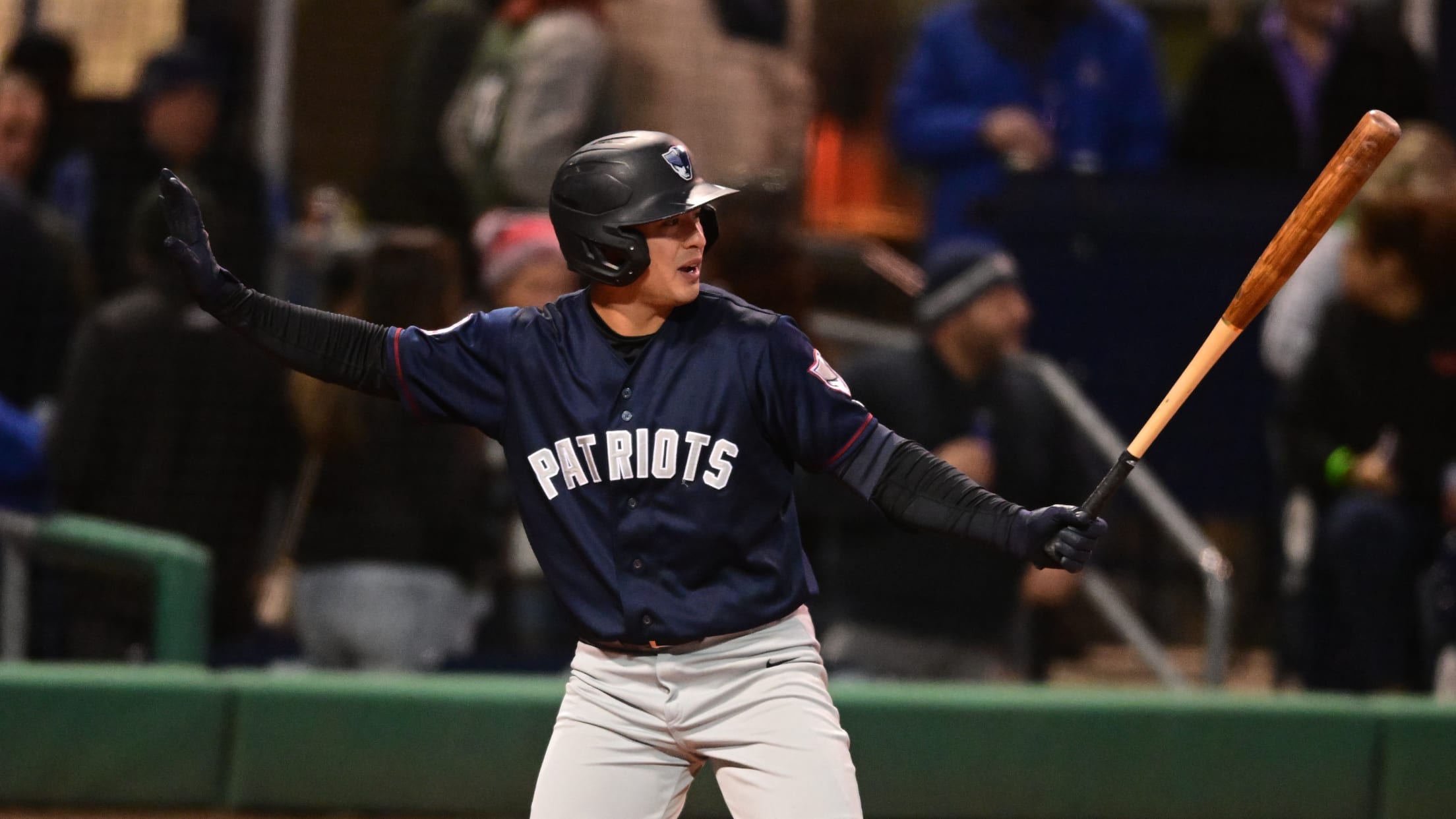 For most people, spending a day in the stands at the ballpark is a good way to celebrate a birthday. Anthony Volpe is not most people. To celebrate his 21st birthday, the No. 8 prospect in baseball went 2-for-4 with a triple and four RBIs out of the leadoff spot
NJ native overcomes jitters in Bronx debut
Marinaccio works around leadoff walk in scoreless inning vs. Red Sox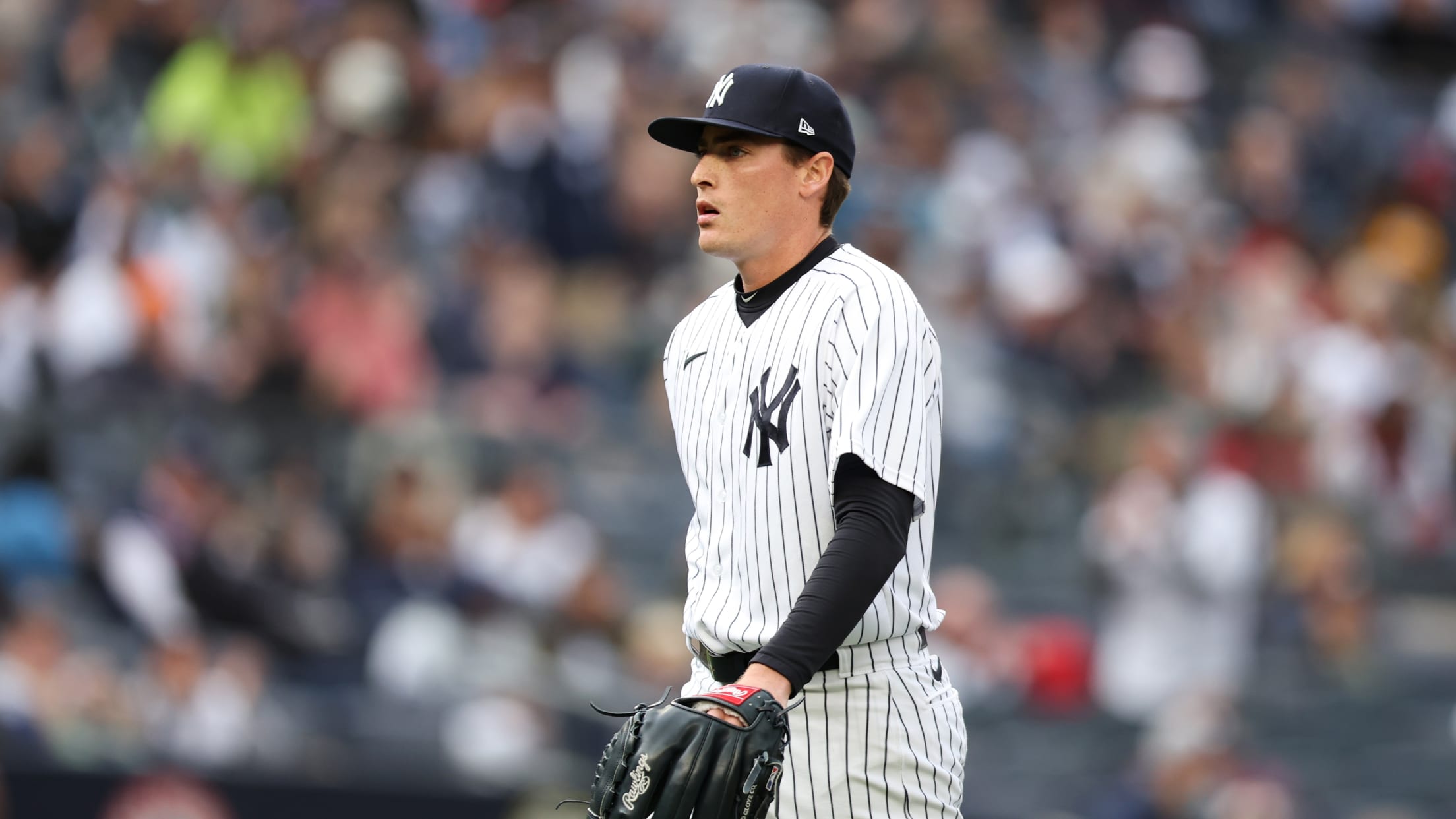 NEW YORK -- Ron Marinaccio had pictured himself in pinstripes hundreds of times: the Toms River, N.J., native making the long jog across the Yankee Stadium outfield when the bullpen gates swung open, then doing his best Mariano Rivera impression on a mound he waited his whole life to ascend.
Here's where Yankees Top 30 prospects are starting '22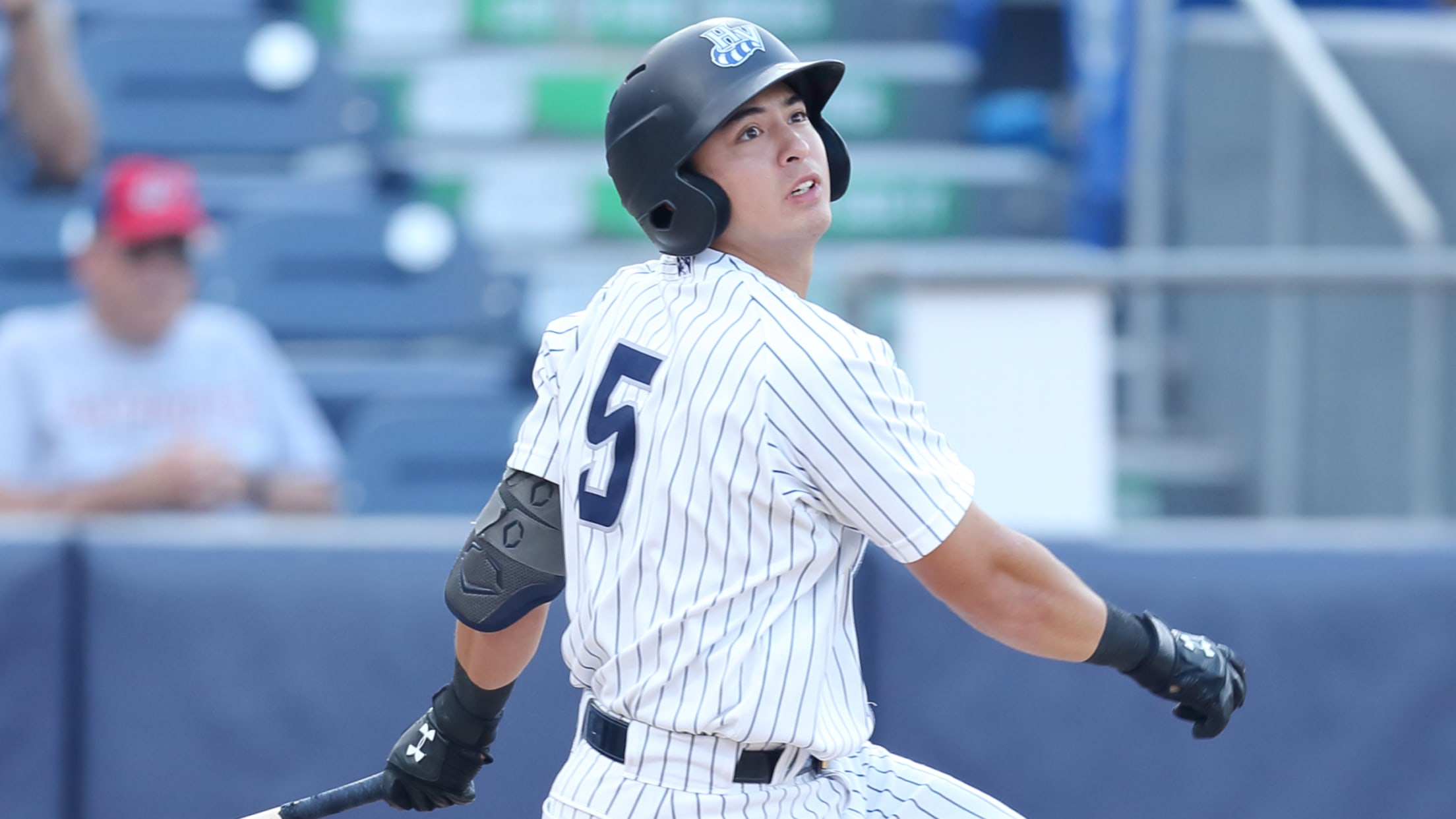 With the Minor League season opening this week, here's where the Yankees' Top 30 Prospects are projected to start:
Higgy's power surge inspired by Donaldson
Marwin notches 3 more hits in Opening Day push; Schmidt strong again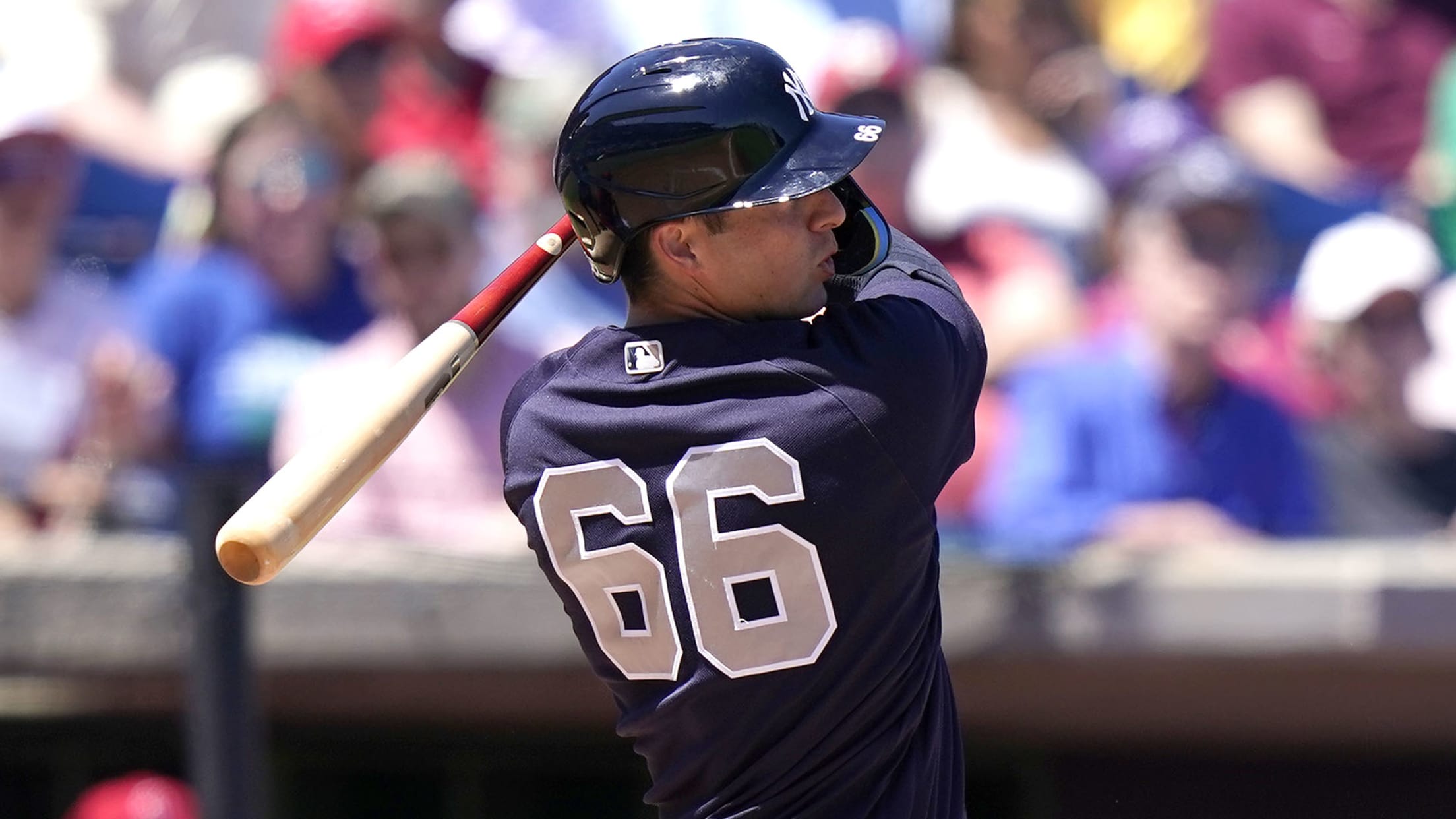 TAMPA, Fla. -- It's not unusual for a hitter to credit an offseason adjustment for a hot start in Spring Training -- and that's exactly what Kyle Higashioka did after hitting his fourth home run in the last three games in Tuesday afternoon's 14-2 win over the Phillies at George
García's work produces results in 1st outing
Yankees right-handed prospect tosses 2 scoreless innings in Grapefruit win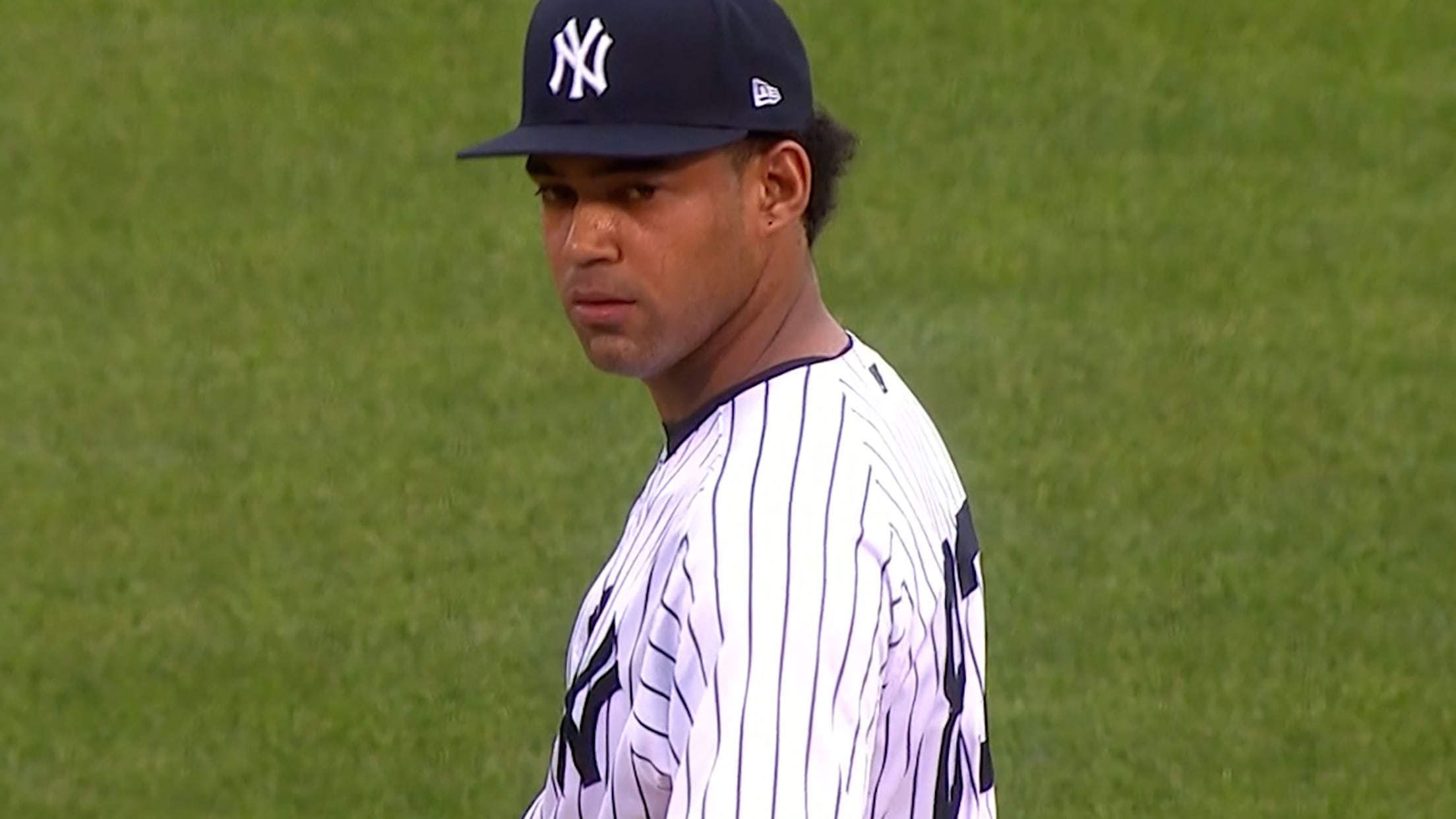 TAMPA, Fla. -- From his usual spring perch at the back of the bullpen, hidden underneath George M. Steinbrenner Field's right-field grandstand, Yankees manager Aaron Boone nodded as he watched Deivi García's recent mound session. The fastball seemed to pop more crisply, Boone thought, perhaps a good indicator of things
Here are the Yankees' 2022 Top 30 Prospects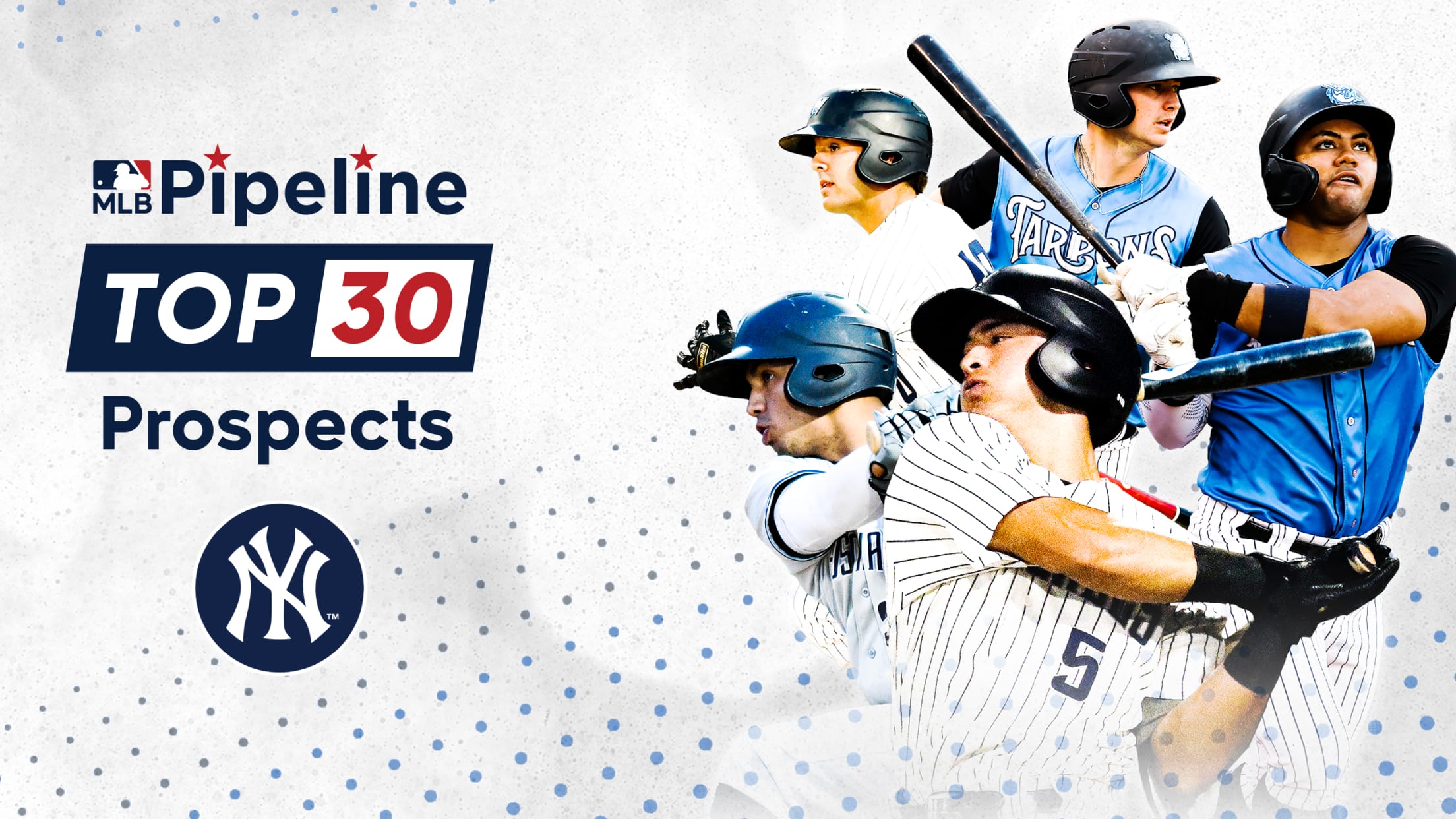 The Yankees system remains deep despite a series of trades in 2021 that brought in Joey Gallo, Andrew Heaney, Clay Holmes, Anthony Rizzo and Jameson Taillon but cost them Top 100 Prospects Roansy Contreras and Ezequiel Duran and a dozen other notable farmhands. They're especially swimming in shortstops, which may
Volpe's spring number a blast from the past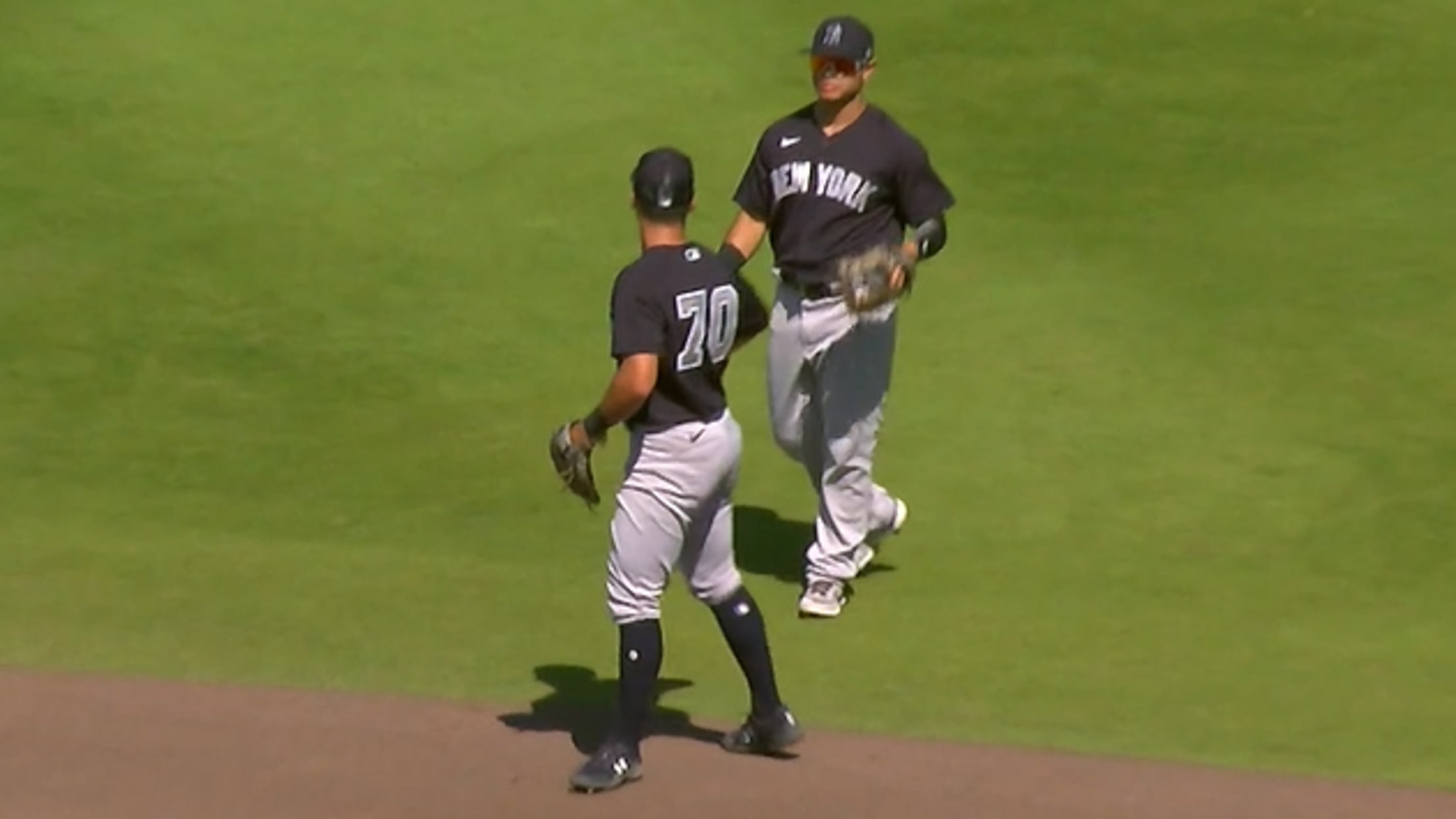 Whenever the Yankees give a player the number of an all-time great, something special has to be on the horizon. After an incredible 2021 Minor League season, Yankees top prospect Anthony Volpe received an invite to big league camp prior to 2021. The 20-year-old shortstop, who is the eighth-best prospect
Volpe 'trying to be a sponge' in Yanks camp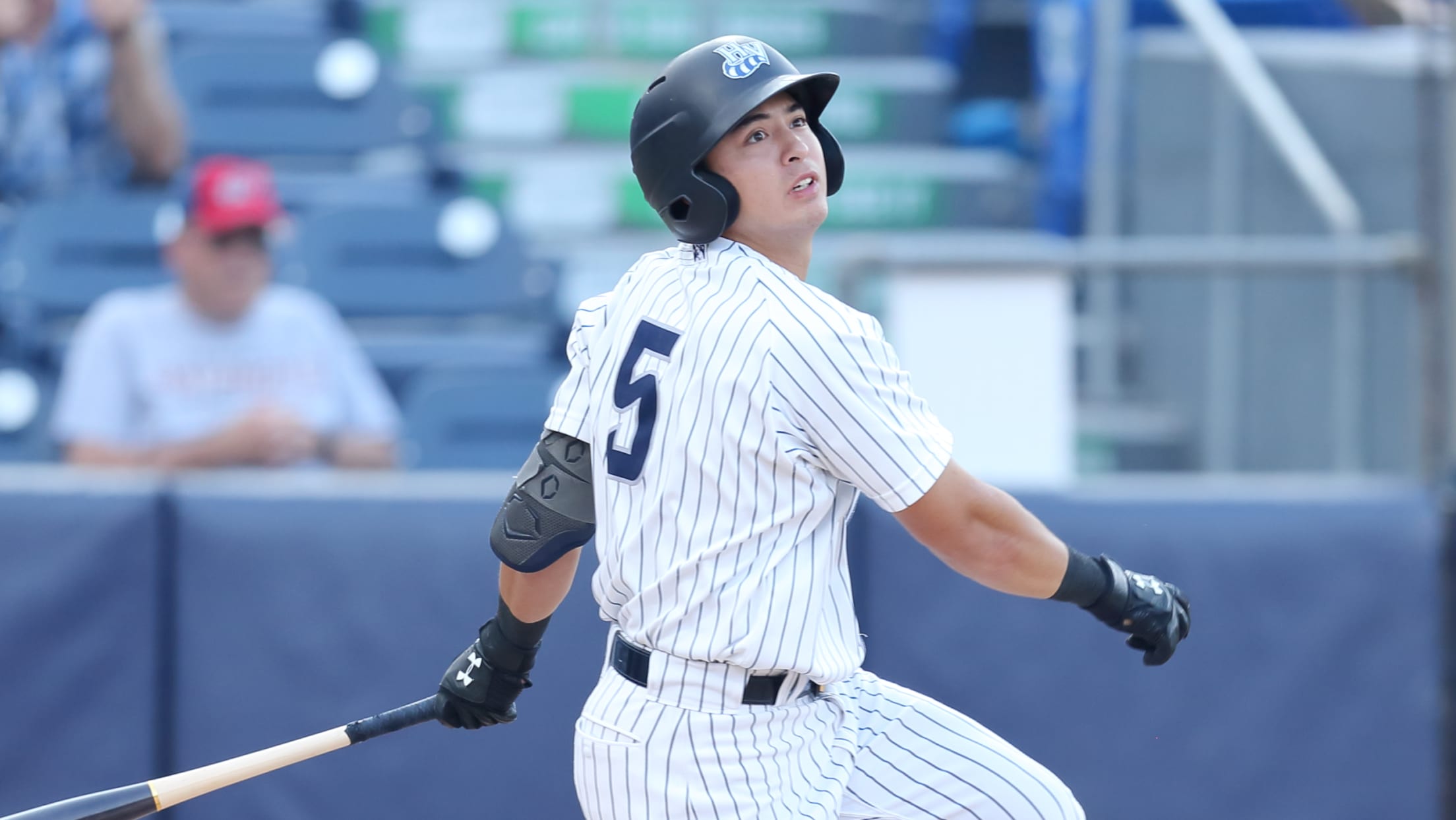 BRADENTON, Fla. -- Anthony Volpe may be part of the Yankees' future, but for nearly five innings on Friday, New York's No. 1 prospect was part of the club's present. Volpe played the back half of Friday's Grapefruit League opener, a 4-3 loss to the Pirates at LECOM Park, striking
Yanks deal Voit to Padres for righty prospect Lange
Slugger looks forward to 'fresh start with a new team' in San Diego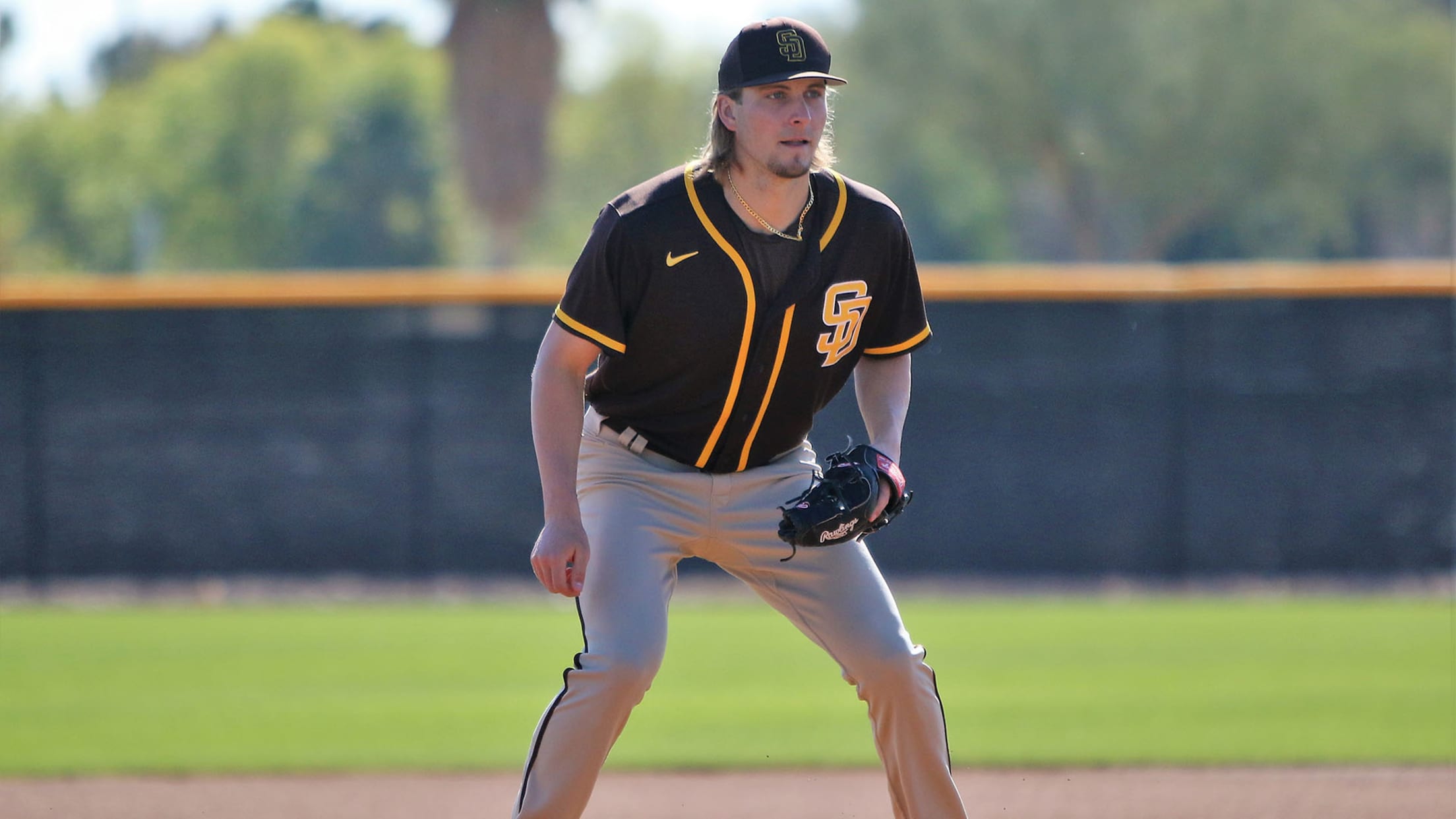 BRADENTON, Fla. -- As Luke Voit drove from the Tampa area down to Bradenton on Friday morning, a number of thoughts rumbled through his head. The slugger knew his days with the Yankees were numbered thanks to the return of his friend Anthony Rizzo, but with his current team slated
Waldichuk's work ethic fueling rise through Yanks' farm system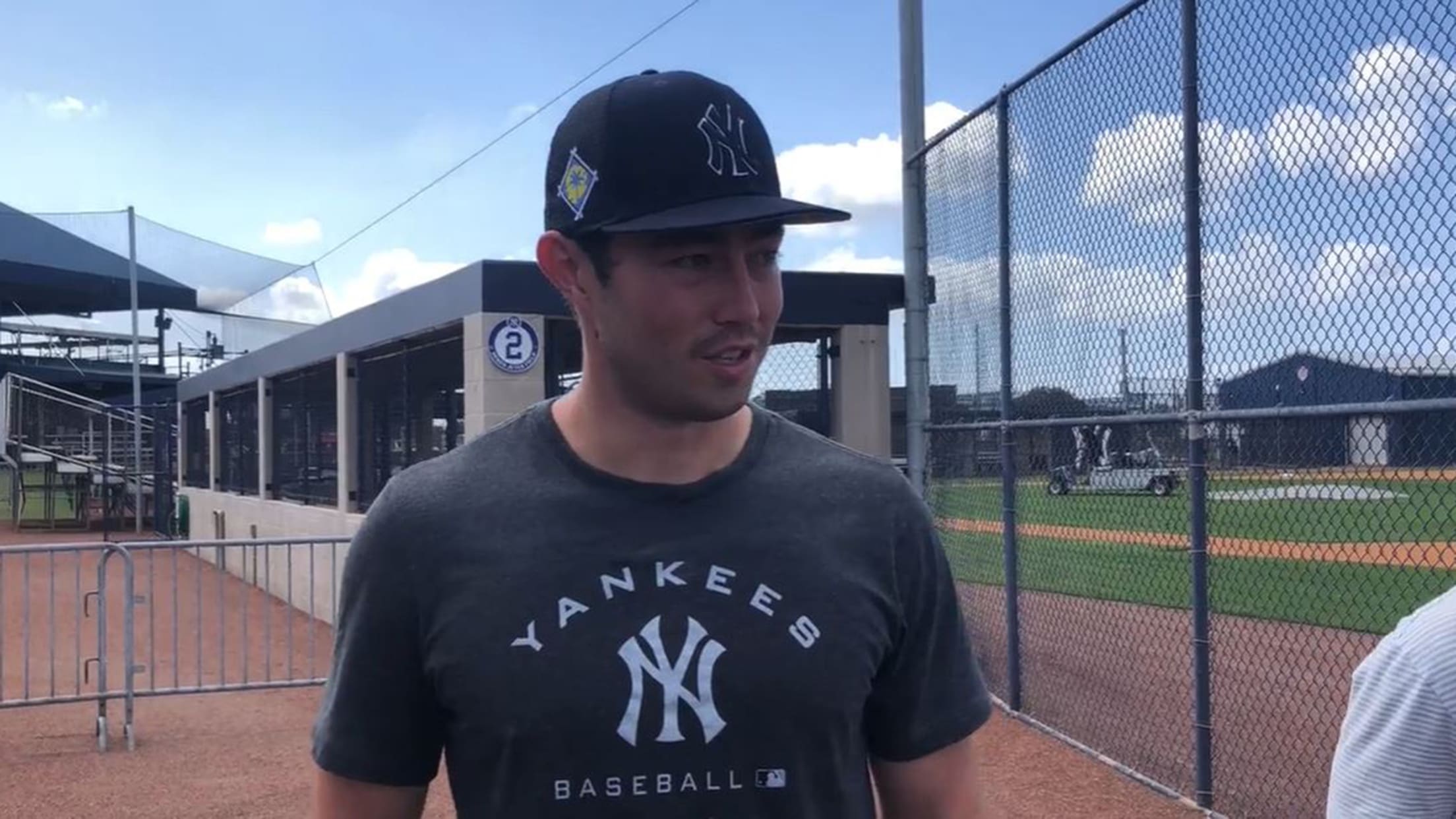 TAMPA, Fla. -- Ask Ken Waldichuk about the pitching depth in the Yankees' organization, and the left-handed prospect describes it as "kind of unreal," recalling the experiences of his first week after being promoted to Double-A Somerset last June. His first night in uniform, Waldichuk watched from the bullpen as
Prospect Sweeney gets shortstop reps at Yanks minicamp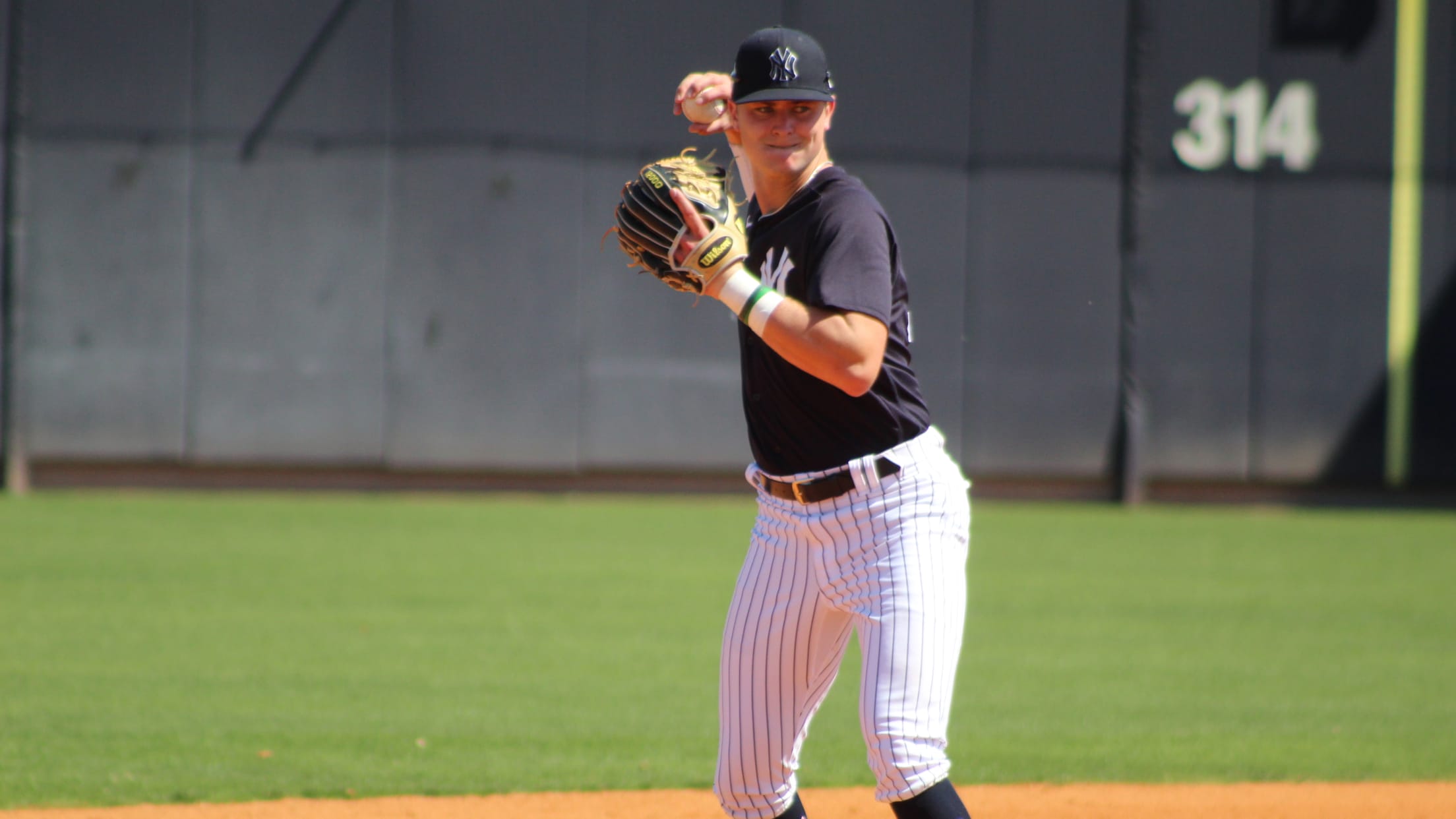 TAMPA, Fla. -- For Trey Sweeney, there was no better crash course than the Yankees' recent Minor League minicamp, offering an opportunity to train alongside Anthony Volpe -- the club's top-ranked prospect, according to MLB Pipeline -- each day under the Florida sunshine. The 21-year-old Sweeney was the Yankees' top
Q&A: Yankees' Wells on approach, defense, mustaches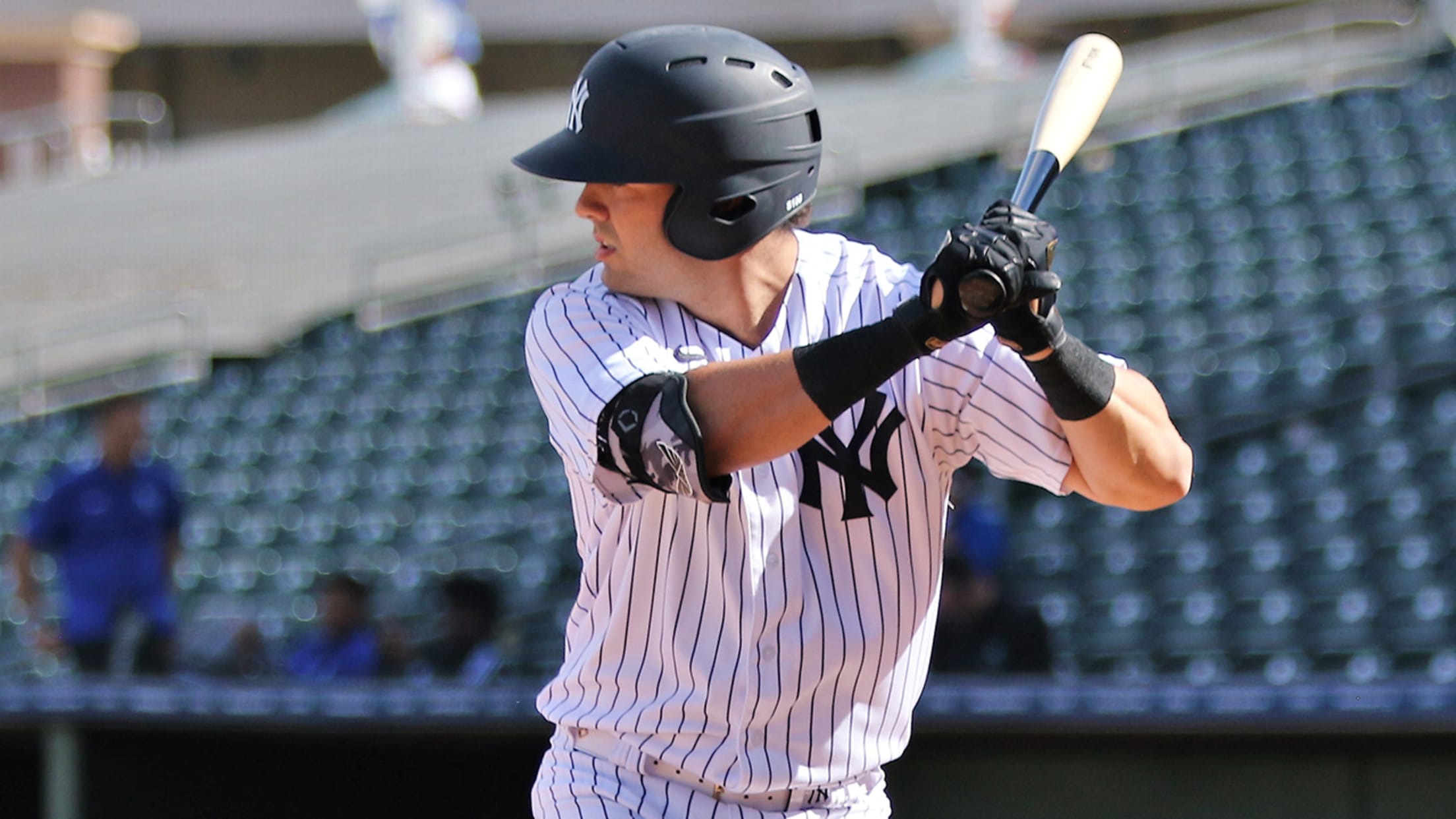 TAMPA, Fla. -- The Yankees took Austin Wells in the first round of the 2020 Draft, No. 28 overall, out of the University of Arizona. The catcher, who is ranked the club's No. 6 prospect by MLB Pipeline, had a solid first full season of pro ball, finishing with a
There's buzz beyond Volpe, Dominguez in Yankees camp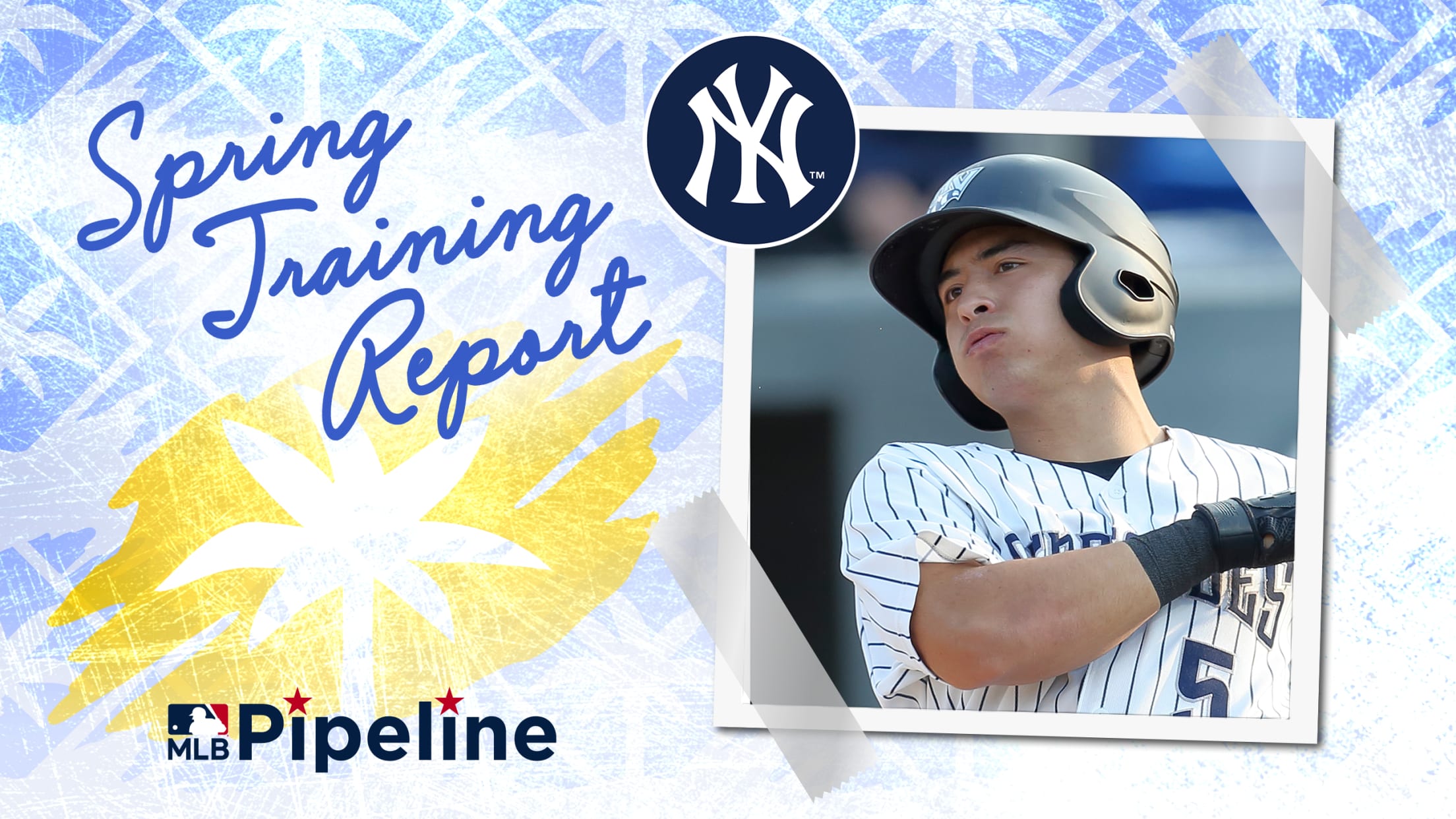 TAMPA, Fla. -- Much of the early buzz in Yankees camp, both understandably and deservedly, has centered around the top two prospects in the system, shortstop Anthony Volpe and outfielder Jasson Dominguez. That dynamic duo might be the faces of the next generation, but as important as they are to
From the shadow of Yankee Stadium to an Astros top prospect
Comp pick for losing Cole (to the Yanks), Bronx native Santos ready for heavier load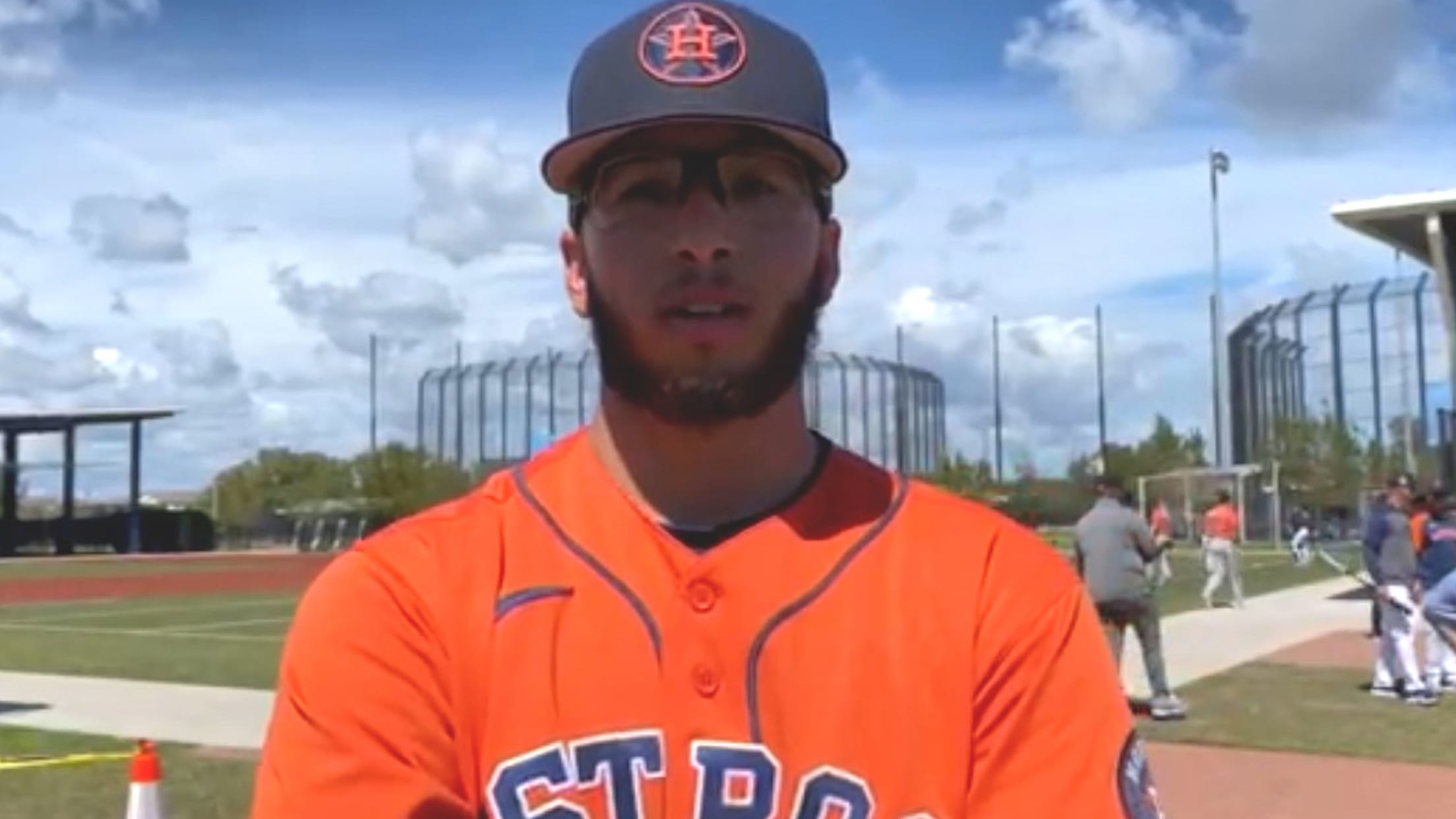 WEST PALM BEACH, Fla. -- Growing up in the Bronx, Alex Santos could hear the roar of the Yankee Stadium crowd from his living room. That helped plant the seed for a dream that he would one day get to play inside Yankee Stadium and hear the cheers from the
Yanks coaching staff staying ready for Spring Training
Assistant pitching coach Druschel talks injury concerns, MiLB development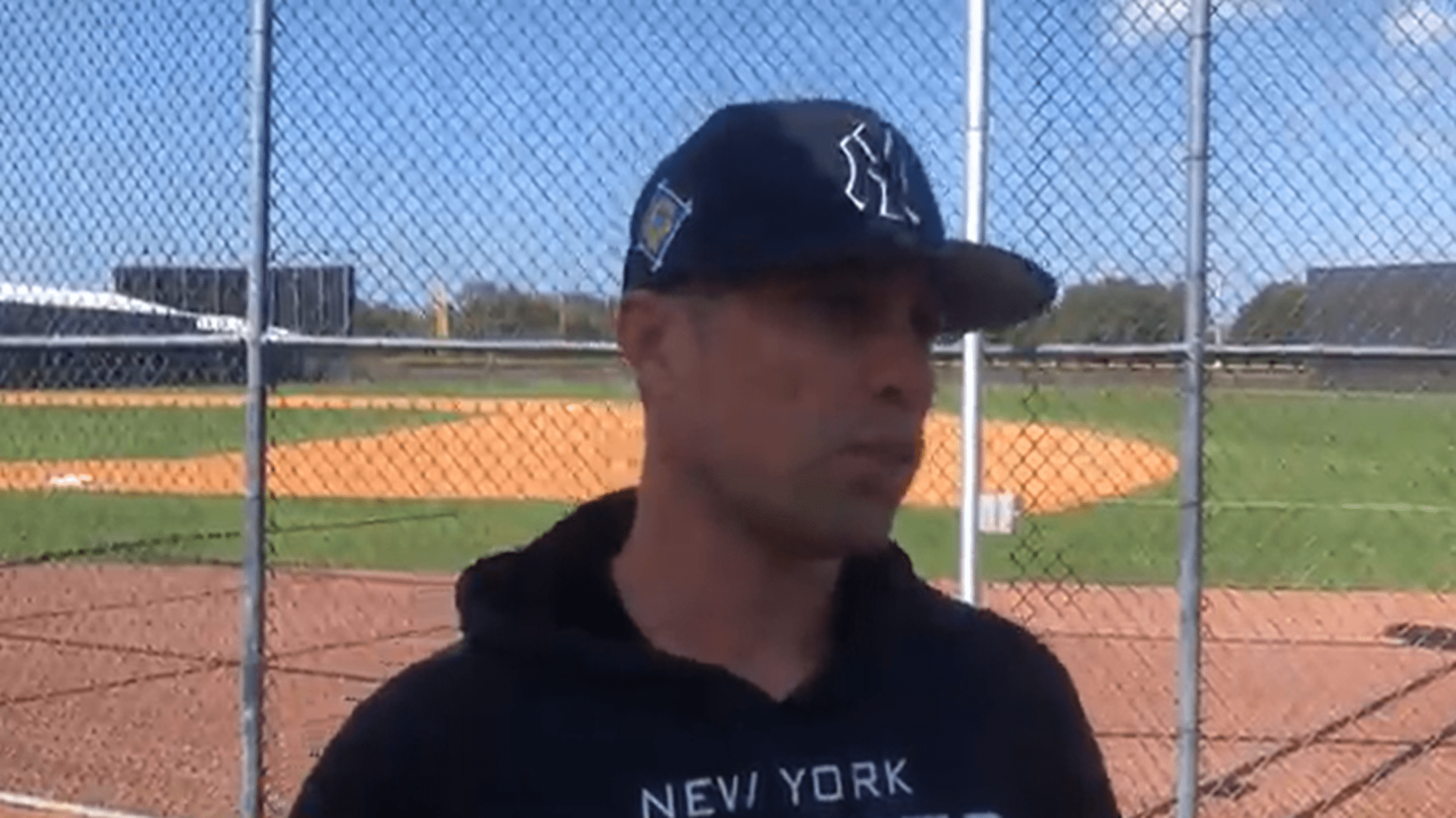 TAMPA, Fla. -- Desi Druschel hoped to be overseeing big league bullpens by now, ready to tackle his new job responsibilities as the Yankees' assistant pitching coach. Instead, he and the club's coaches continue to huddle behind the scenes, game-planning to be ready whenever their Spring Training begins. Though the
Volpe, Dominguez 'leaders amongst their peers'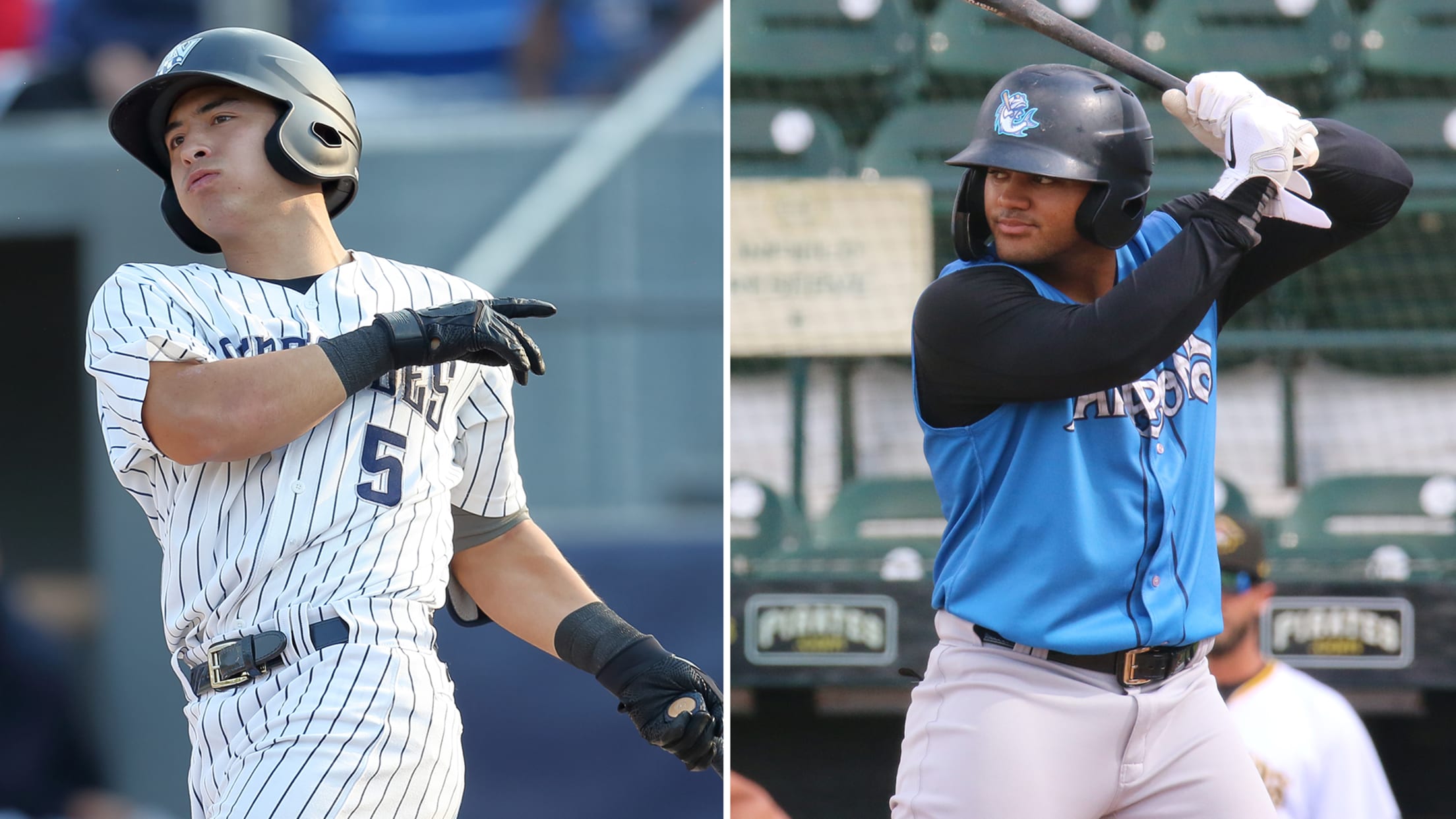 TAMPA, Fla. -- The Yankees know there is excitement surrounding Anthony Volpe and Jasson Dominguez, who will enter the season ranked as the organization's top two prospects by MLB Pipeline. That buzz also brings expectations, but the club believes they can help the promising young players reach their potential. According
Yanks prospect Wells building off '21 success at minicamp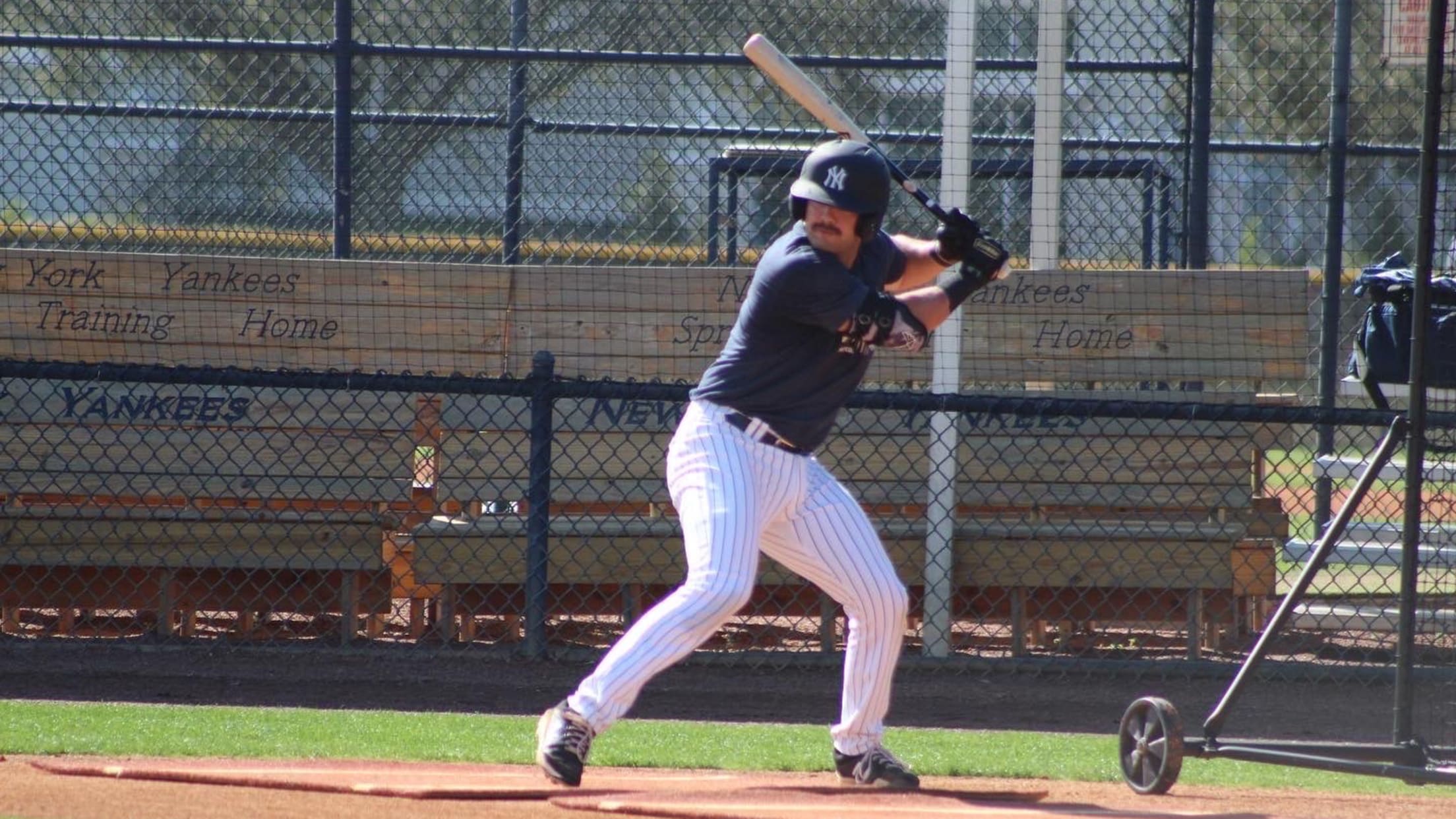 TAMPA, Fla. -- Austin Wells sported a purple welt on his right forearm, evidence of another productive day blocking balls at the Yankees' player development complex. Bumps and bruises are a prerequisite for any catcher, part of the deal for a job description that he truly adores. "I do love
Dominguez turning heads at Yanks minicamp
'Watching his BP is awesome,' says fellow top prospect Volpe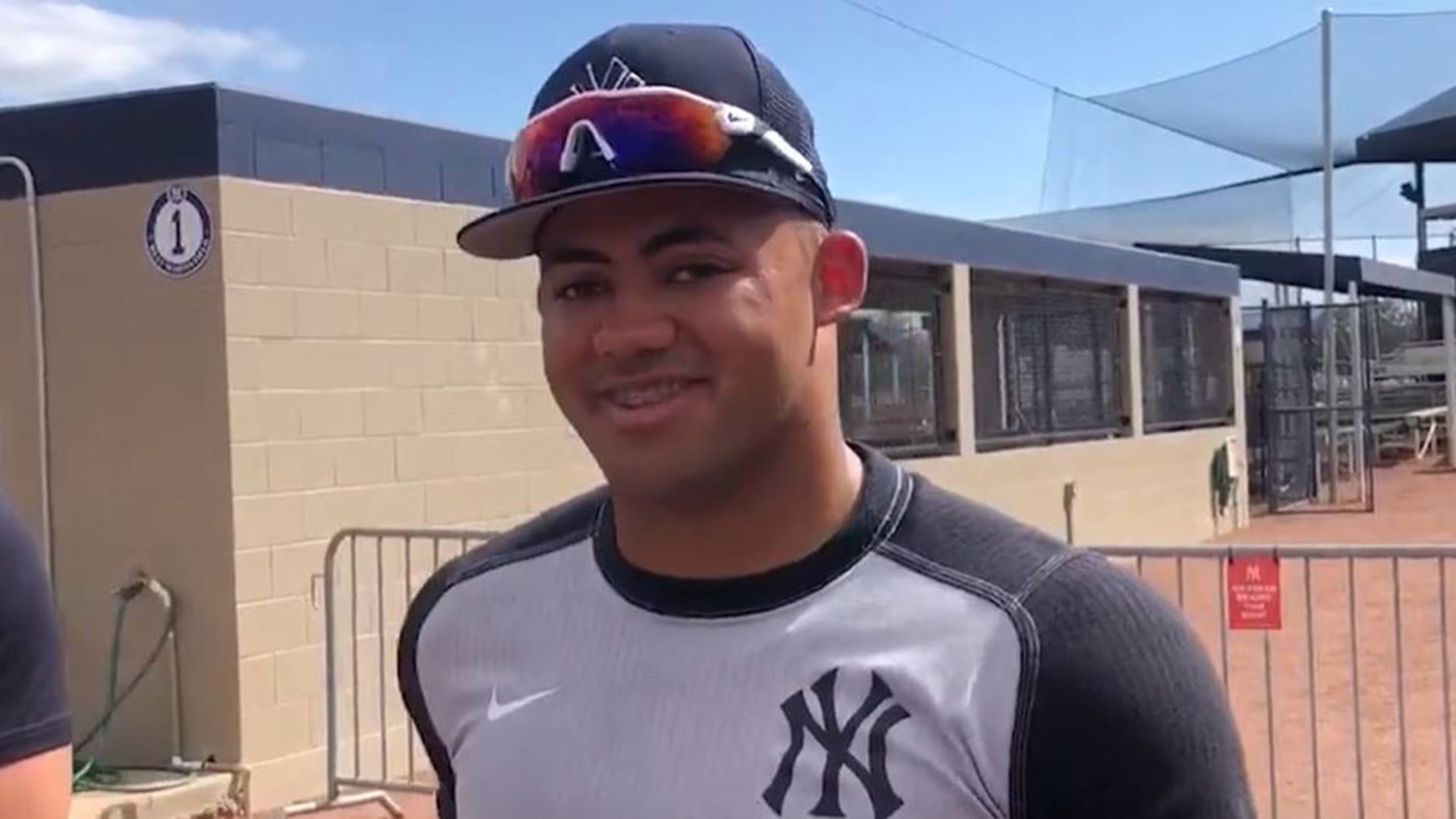 TAMPA, Fla. -- Not wanting to overload one of the most celebrated prospects in recent memory, Yankees staffers sometimes hesitate to add kindling to the Jasson Dominguez wildfire, recognizing that expectations are already sky-high for the switch-hitting wunderkind. Those comparisons to Mickey Mantle, Mike Trout and Bo Jackson never seemed
Next Jeter? Top Yanks prospect Volpe just focused on improvement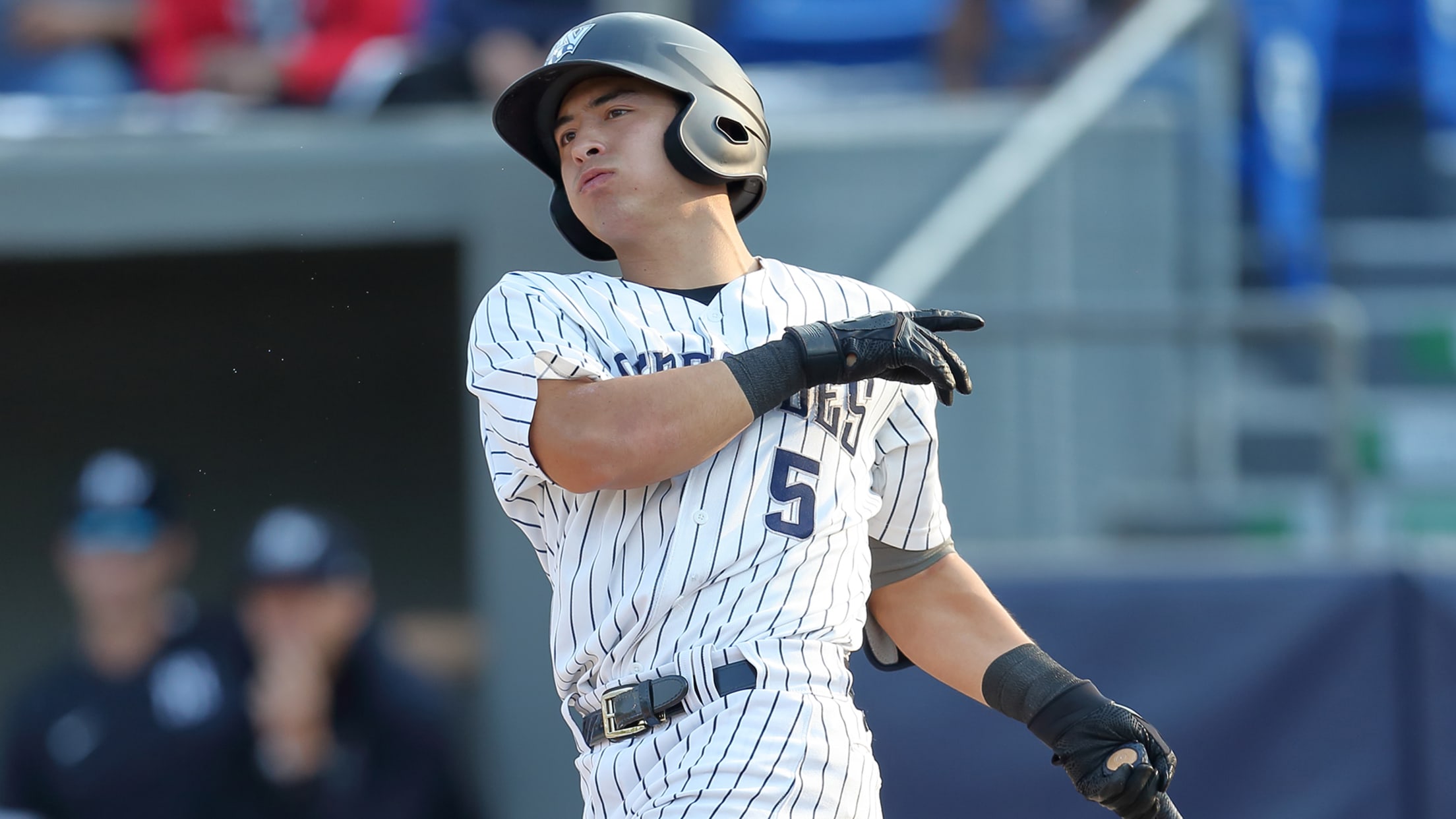 TAMPA, Fla. -- Anthony Volpe has been turning heads for nearly a decade, dating back to when hopefuls at a development facility in Harrisburg, Pa., would speak in hushed tones about the sure-handed shortstop already fielding recruitment inquiries from Team USA. "Oh my gosh, I thought he was like the
Rising stars Dominguez, Volpe set for Yanks minicamp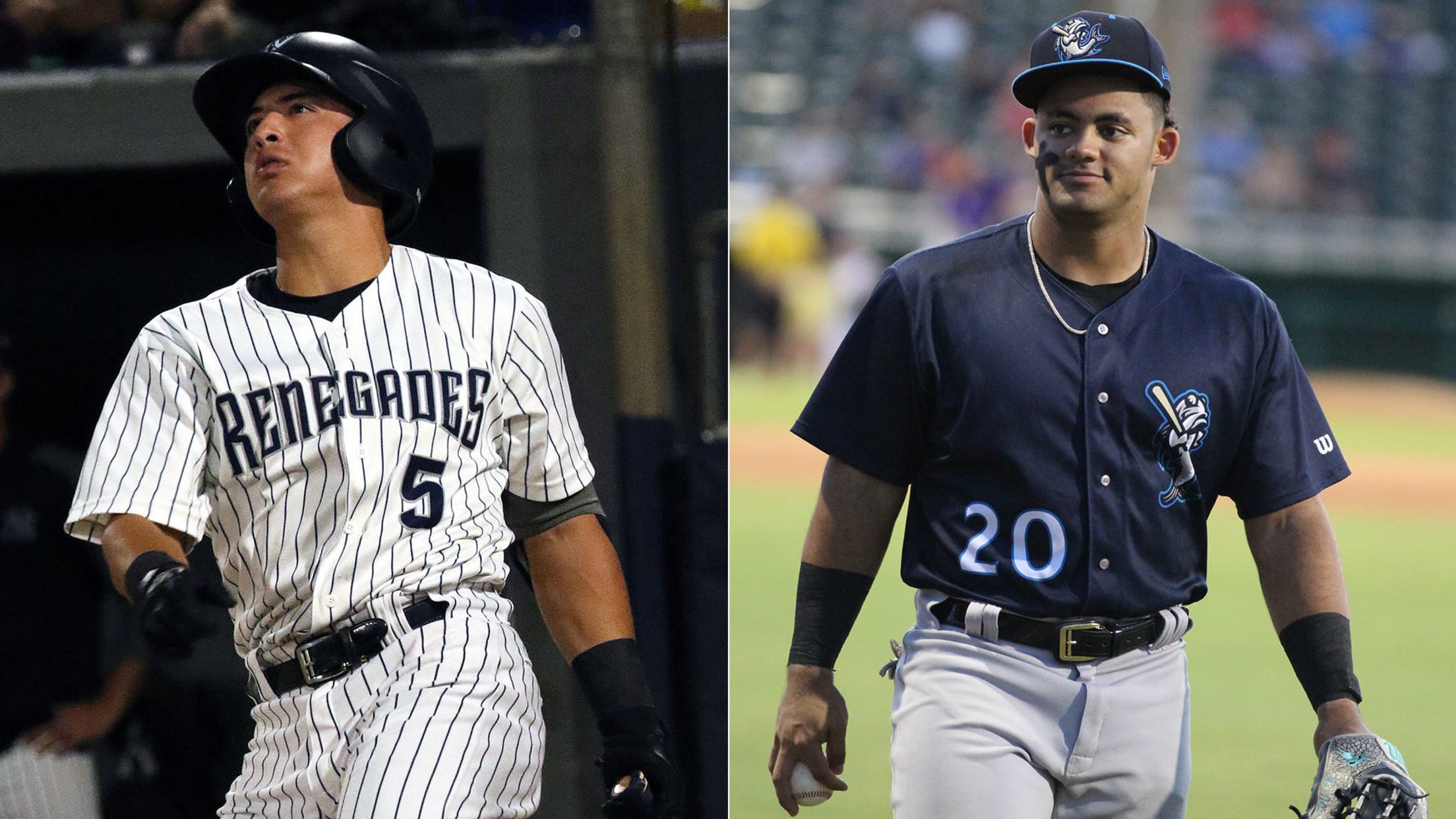 With the official start date for big league Spring Training uncertain, the Yankees plan to take a look at some of their top prospects not on the 40-man roster during a minicamp this week at the club's Tampa, Fla., facility. Shortstop Anthony Volpe and outfielder Jasson Dominguez are among those