Yanks' No. 3 prospect ready to roll after injury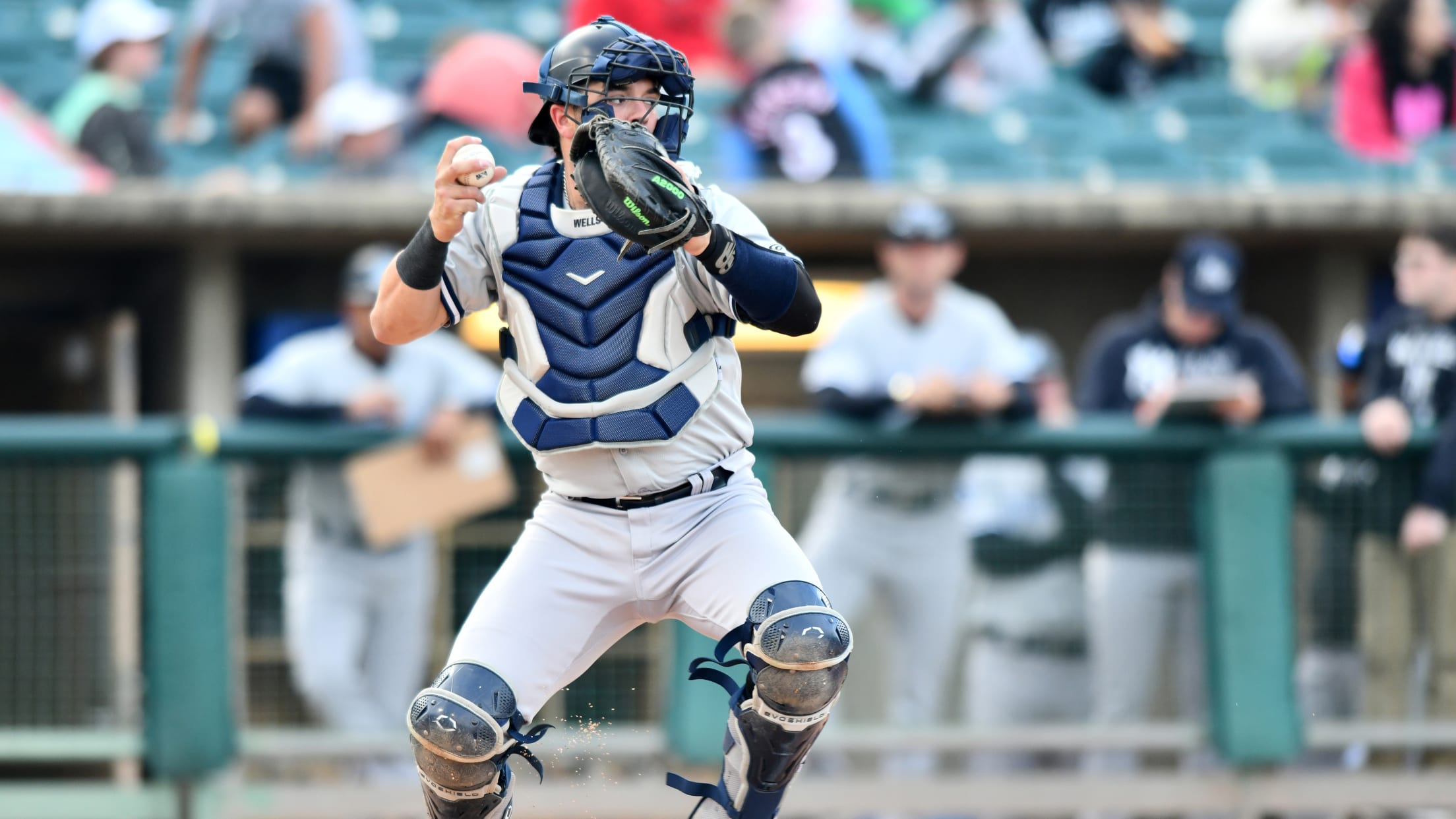 ST. PETERSBURG -- After being sidelined for all of Spring Training due to injury, Austin Wells is back on the field with Double-A Somerset, aiming to continue his climb toward the Majors. The Yankees' No. 3 prospect according to MLB Pipeline, Wells participated in the first day of workouts at
Domínguez finds extra gear at Double-A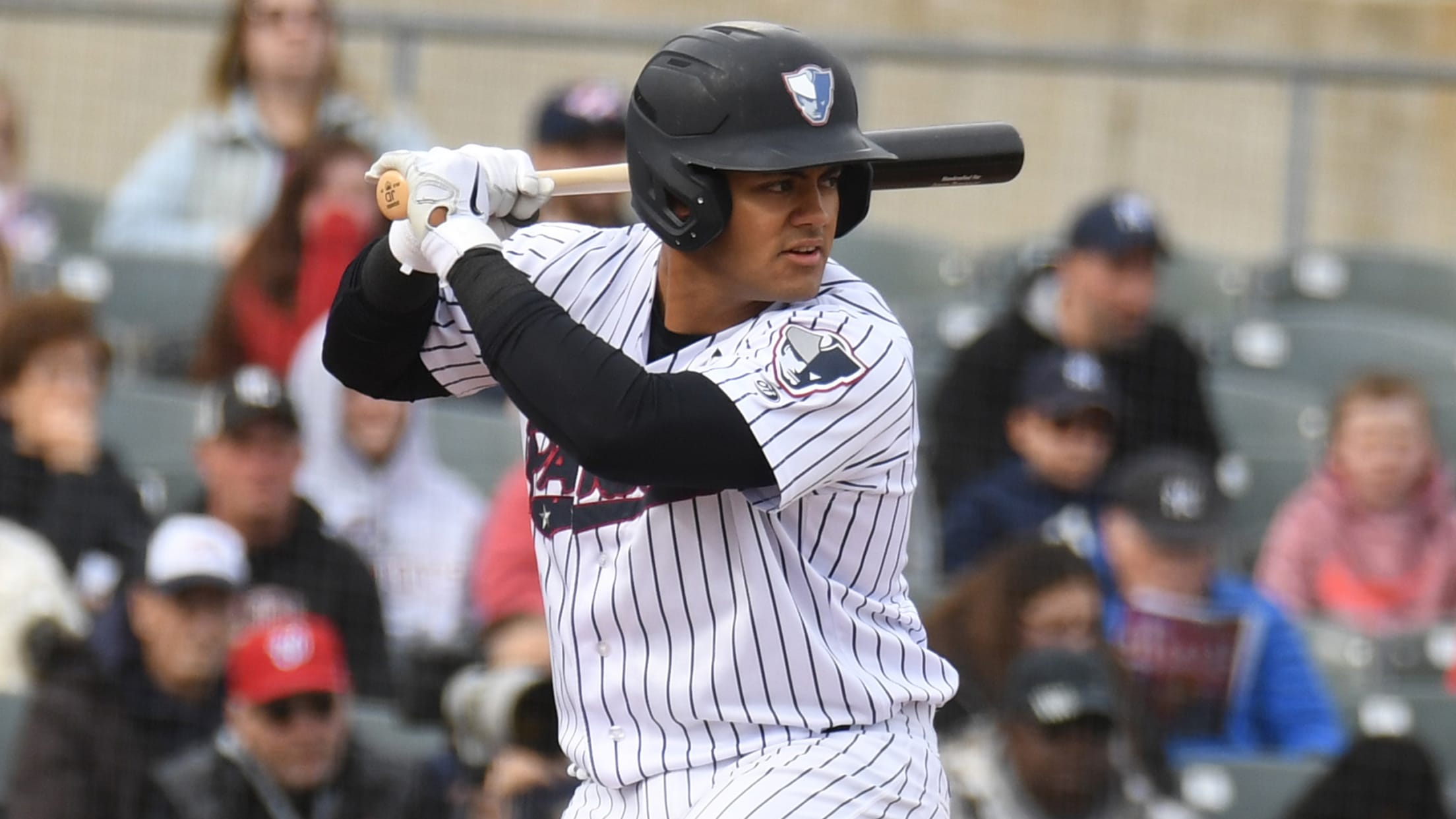 Every time The Martian swings, there is potential for serious liftoff. Time to check on those satellites. That's because Jasson Domínguez entered the stratosphere again Tuesday, when the Yankees' No. 2 prospect led Double-A Somerset to a 5-2 win over Harrisburg. Domínguez homered and drove in three runs in another
First HR of season for 'The Martian' may not have landed yet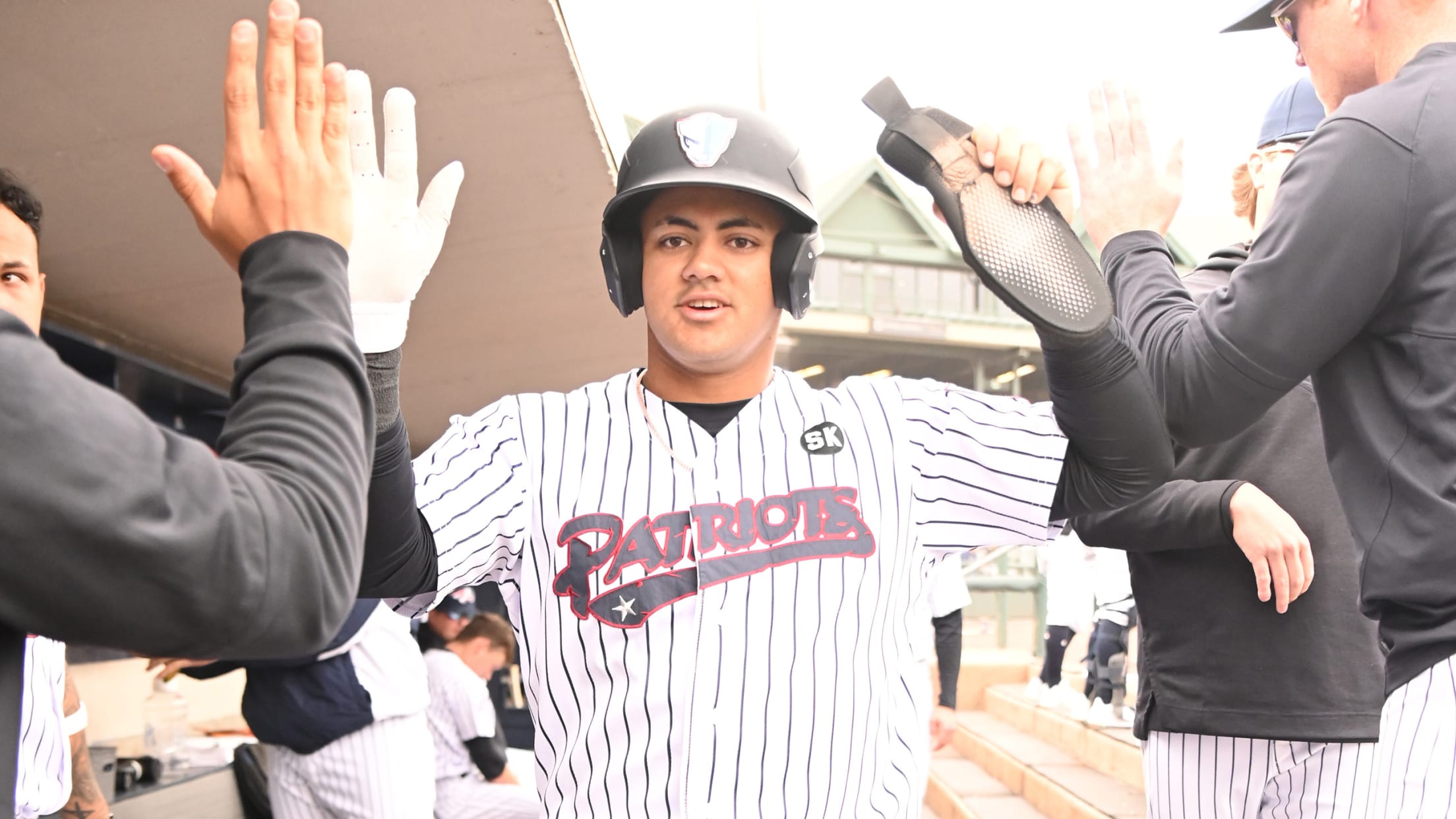 It hasn't been the smoothest transition to Double-A so far for Jasson Domínguez. But maybe the Yankees' No. 2 prospect (and No. 41 overall, per MLB Pipeline) is finding his swing. Domínguez's first signature moment of 2023 for Double-A Somerset came Tuesday, when he slugged his first home run of
Yanks slip late after Volpe (1st MLB HR), Judge go back to back 
Top prospect gets to share his special moment with family, retrieves milestone baseball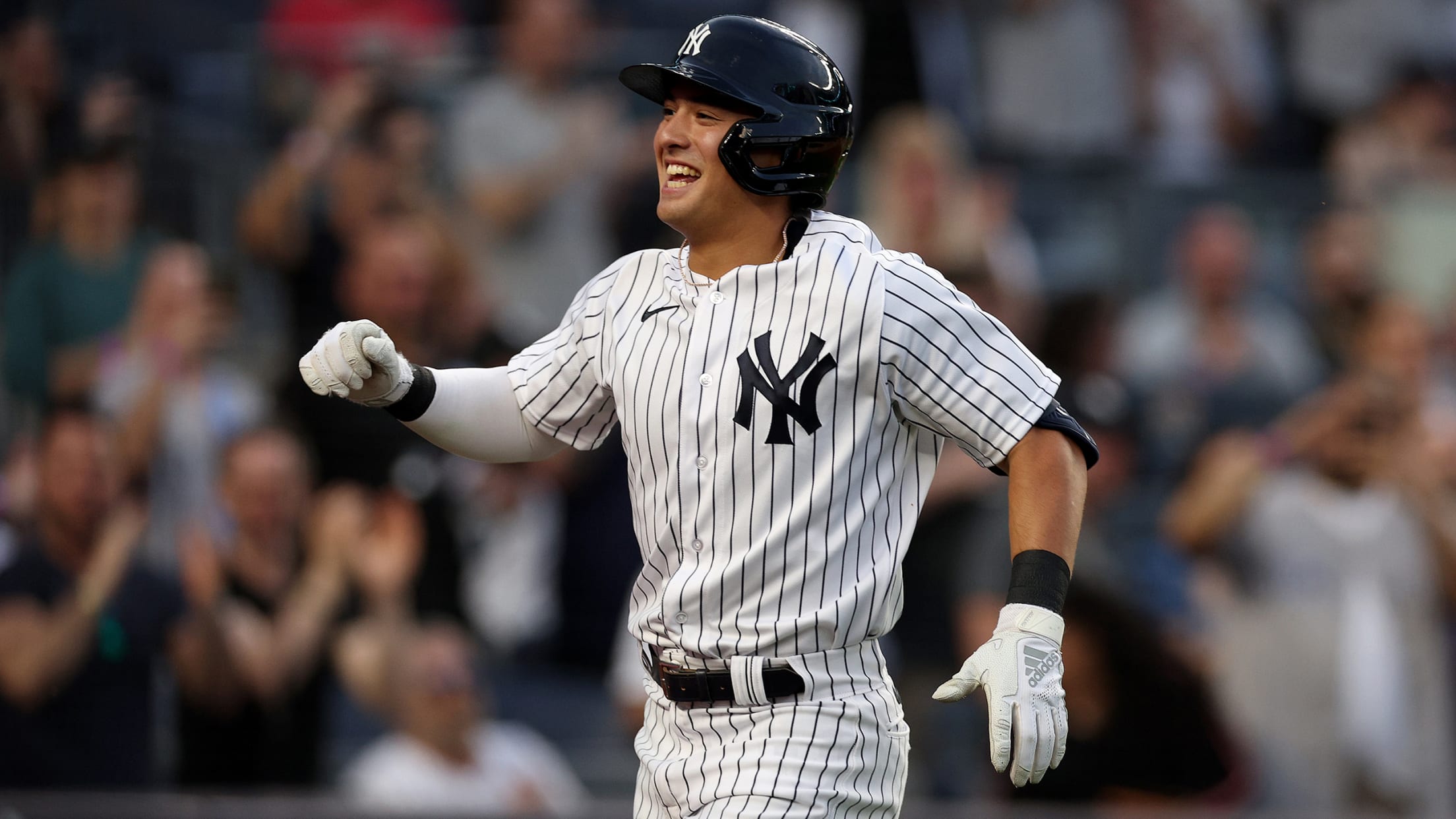 NEW YORK -- Anthony Volpe rested his forearms on the padded railing of the Yankees' dugout during the first inning on Friday evening, unable to contain a broad grin after connecting for the first home run of his Major League career. Aaron Judge had just completed his own trip around
Volpe sparks Yankees' win with 1st MLB triple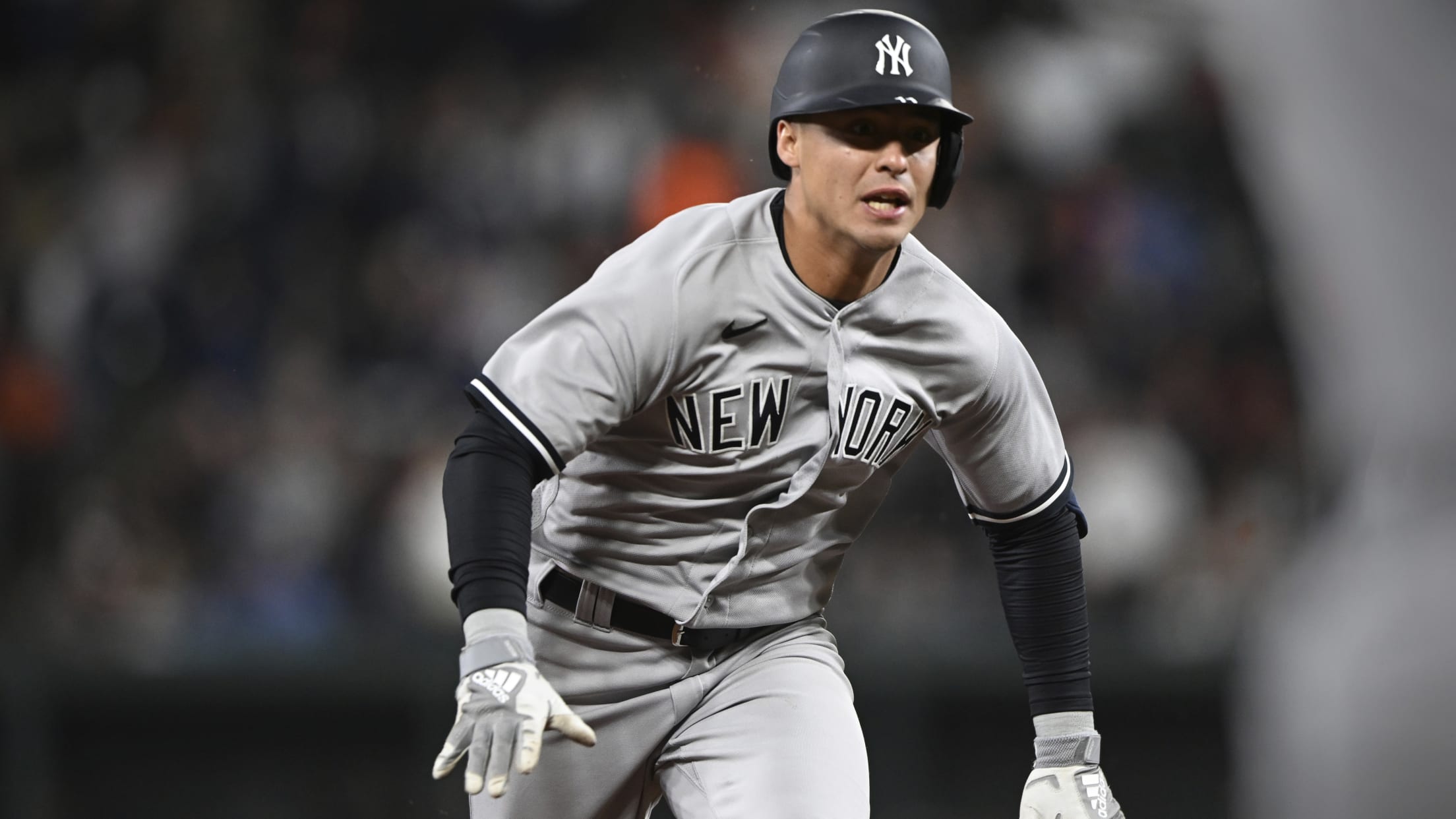 BALTIMORE -- As the Yankees shook hands and made their way toward Camden Yards' visiting clubhouse on Saturday, there were several solid choices for the most outstanding contributor of the game: rookie Jhony Brito had twirled five sharp innings, and Giancarlo Stanton clubbed a laser homer into the left-field seats.
Where the Yankees' Top 30 prospects are starting the 2023 season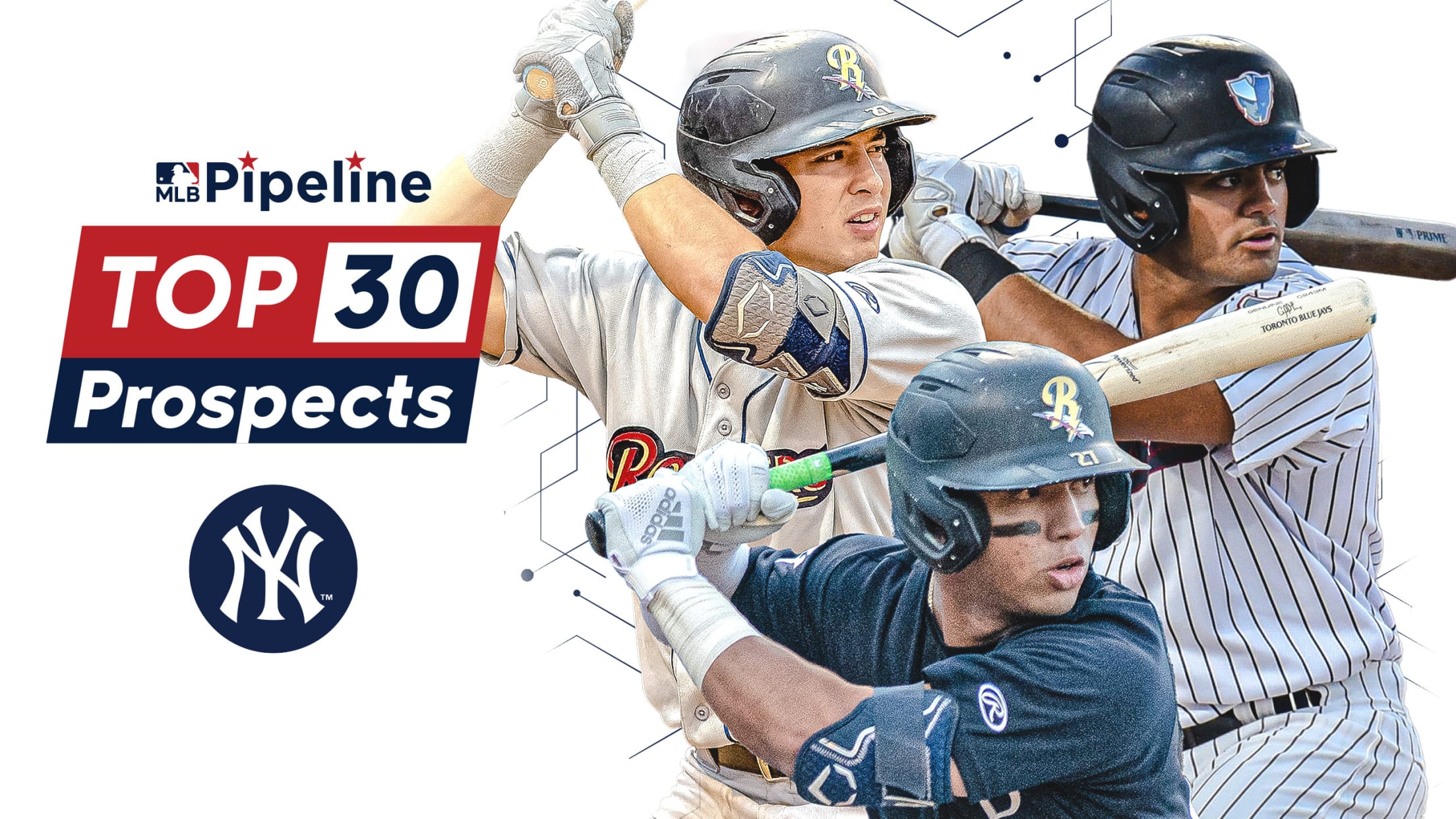 With the Minor League season opening this week, here's where the Yankees' Top 30 Prospects are projected to start:
Anthony Volpe (MLB No. 5), SS -- New York (MLB)
Jasson Domínguez (MLB No. 47), OF -- Somerset (Double-A)
Oswald Peraza (MLB No. 52), SS -- Scranton/Wilkes-Barre (Triple-A)
Volpe or Walker in '23? MLB execs weigh in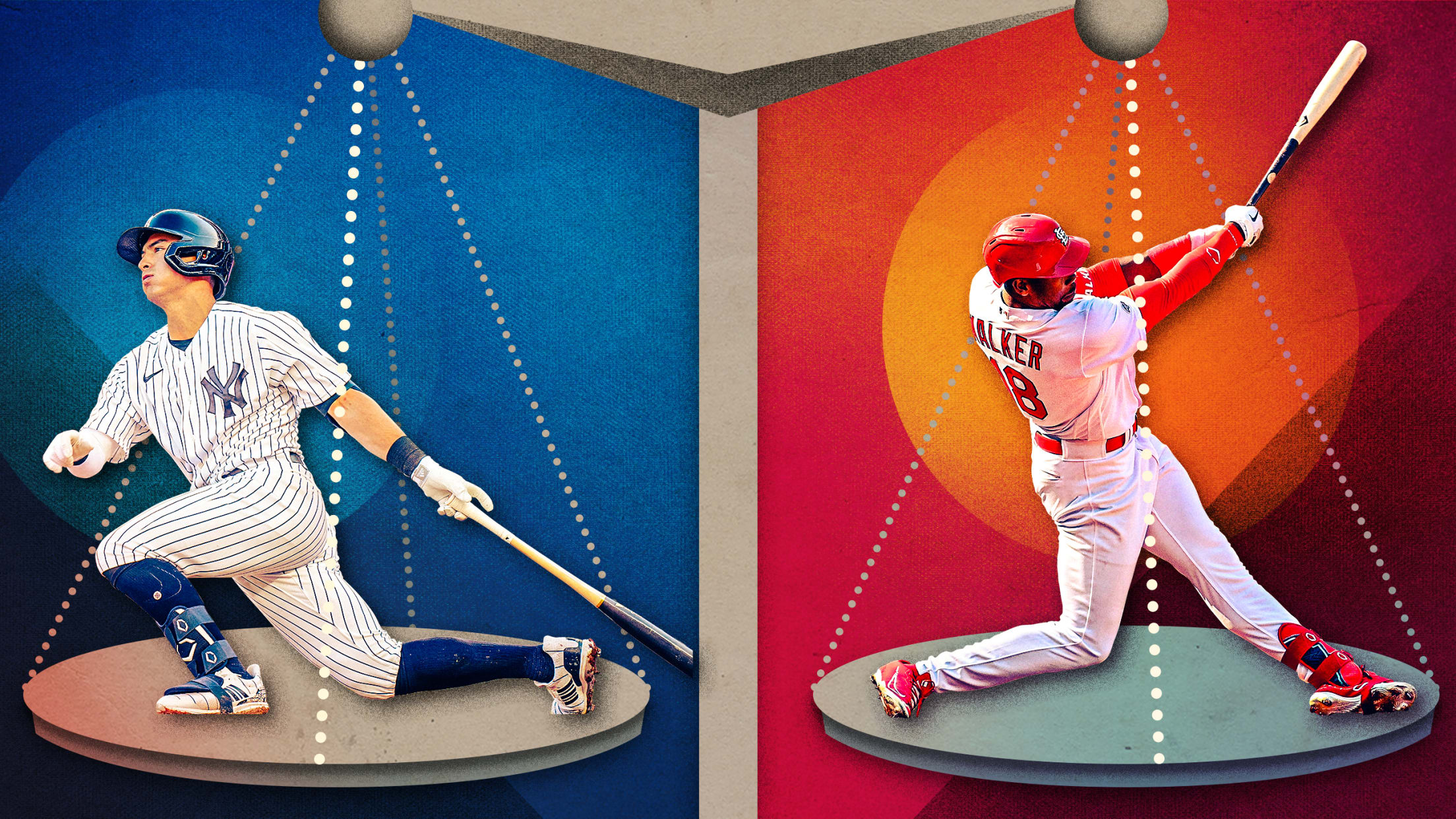 The emergence of Cardinals outfielder Jordan Walker and Yankees shortstop Anthony Volpe were two of the biggest stories to come out of Spring Training, as MLB Pipeline's Nos. 4 and 5 prospects secured spots on their teams' respective Opening Day rosters. The two youngsters -- Walker will turn 21 next
'He can help us': Brito wows, earns win in MLB debut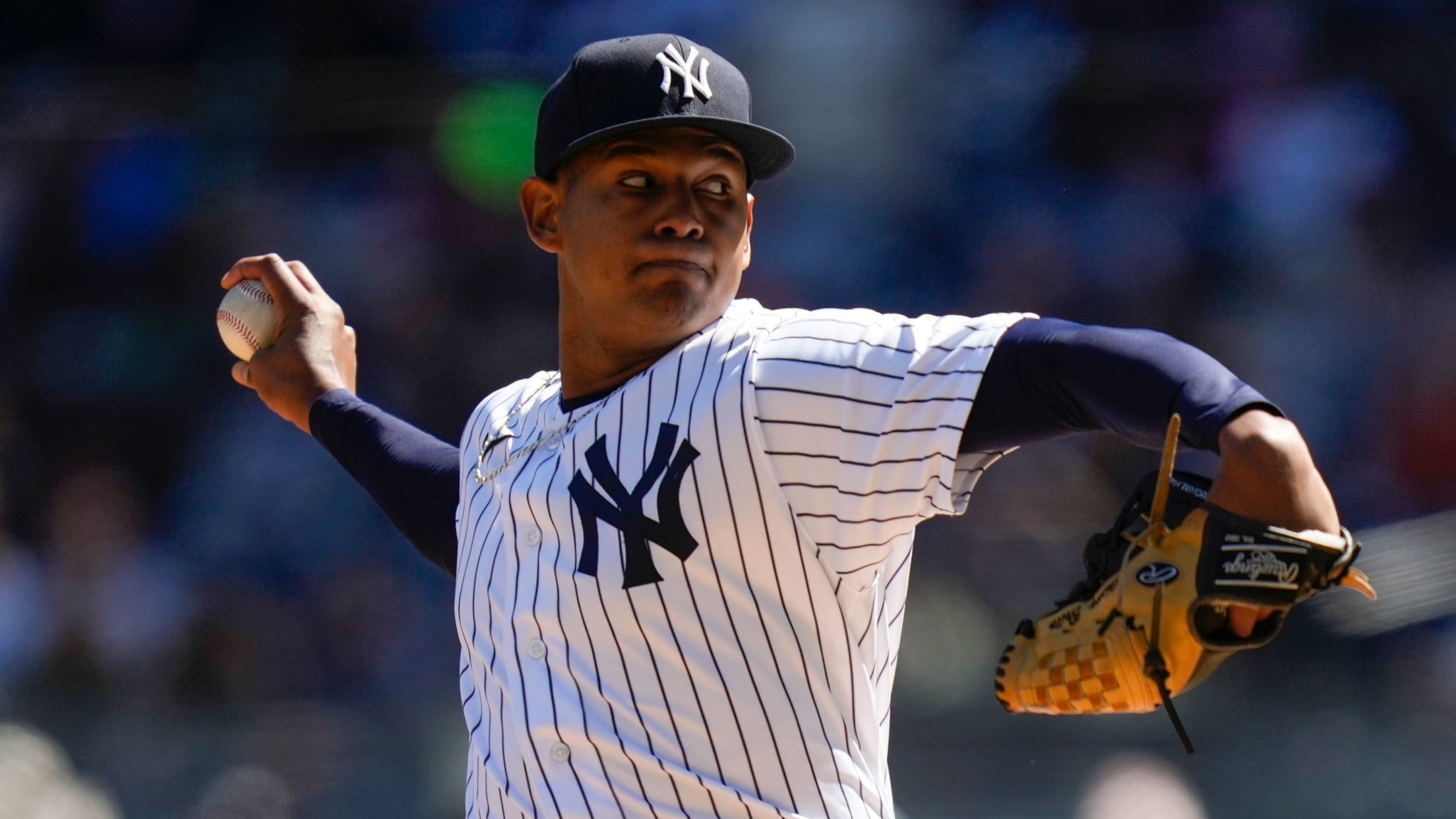 NEW YORK -- The first time Aaron Boone noticed Jhony Brito, the young right-hander was emptying his four-pitch mix in a Tampa, Fla., bullpen, popping the catcher's glove with strike after strike. From his perch behind the mound, the Yankees' manager nudged a couple of coaches nearby and said: "He
Volpe's speed isn't just impressive. It's historic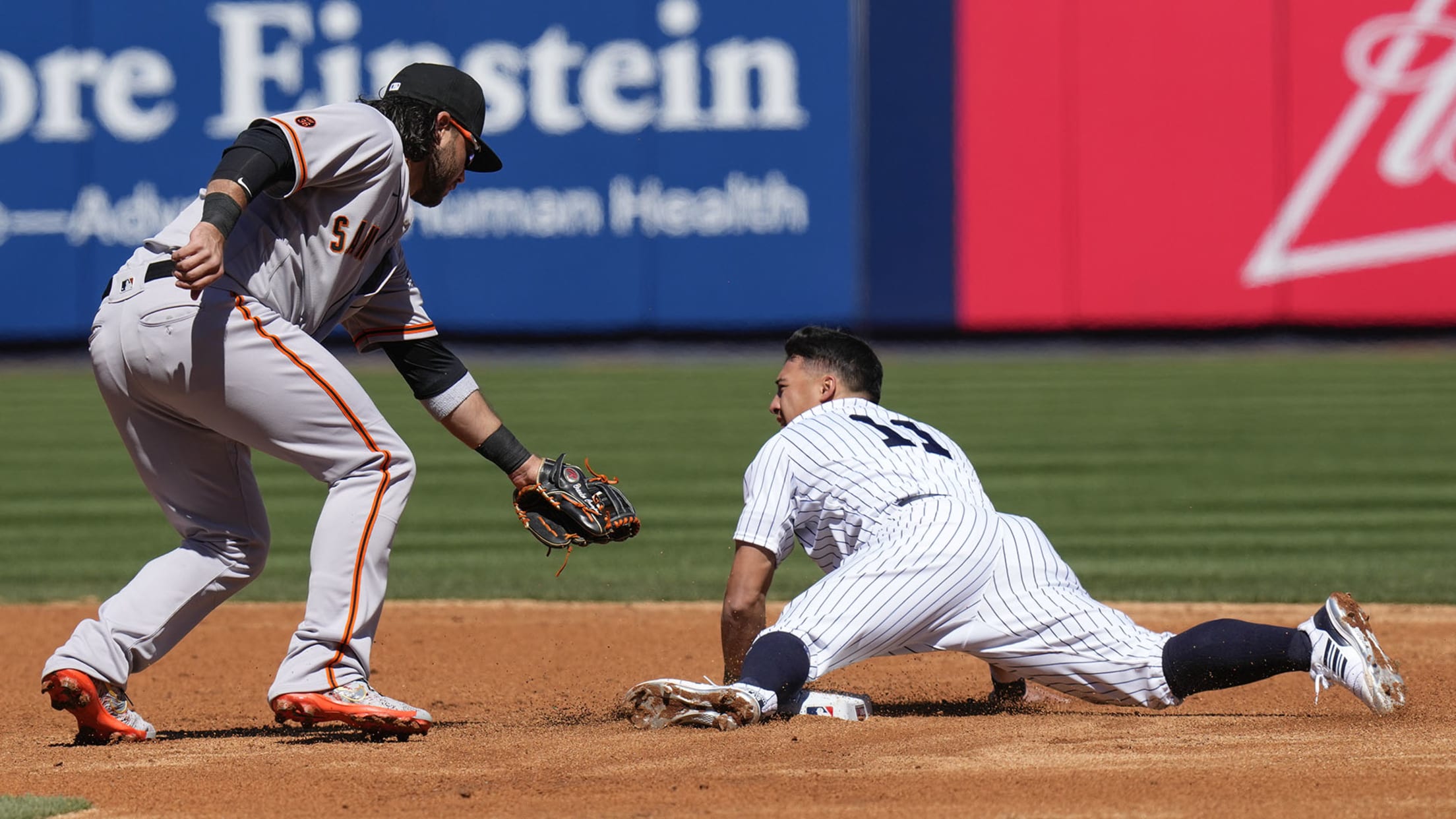 Anthony Volpe has already made a sizable impact on the Yankees' roster. New York's top prospect and the No. 5 prospect on MLB Pipeline's Top 100 list has more than held his own in his debut weekend, and then some. When Volpe stole third base in the seventh inning of
Deivi García deals in relief in 2023 Minors debut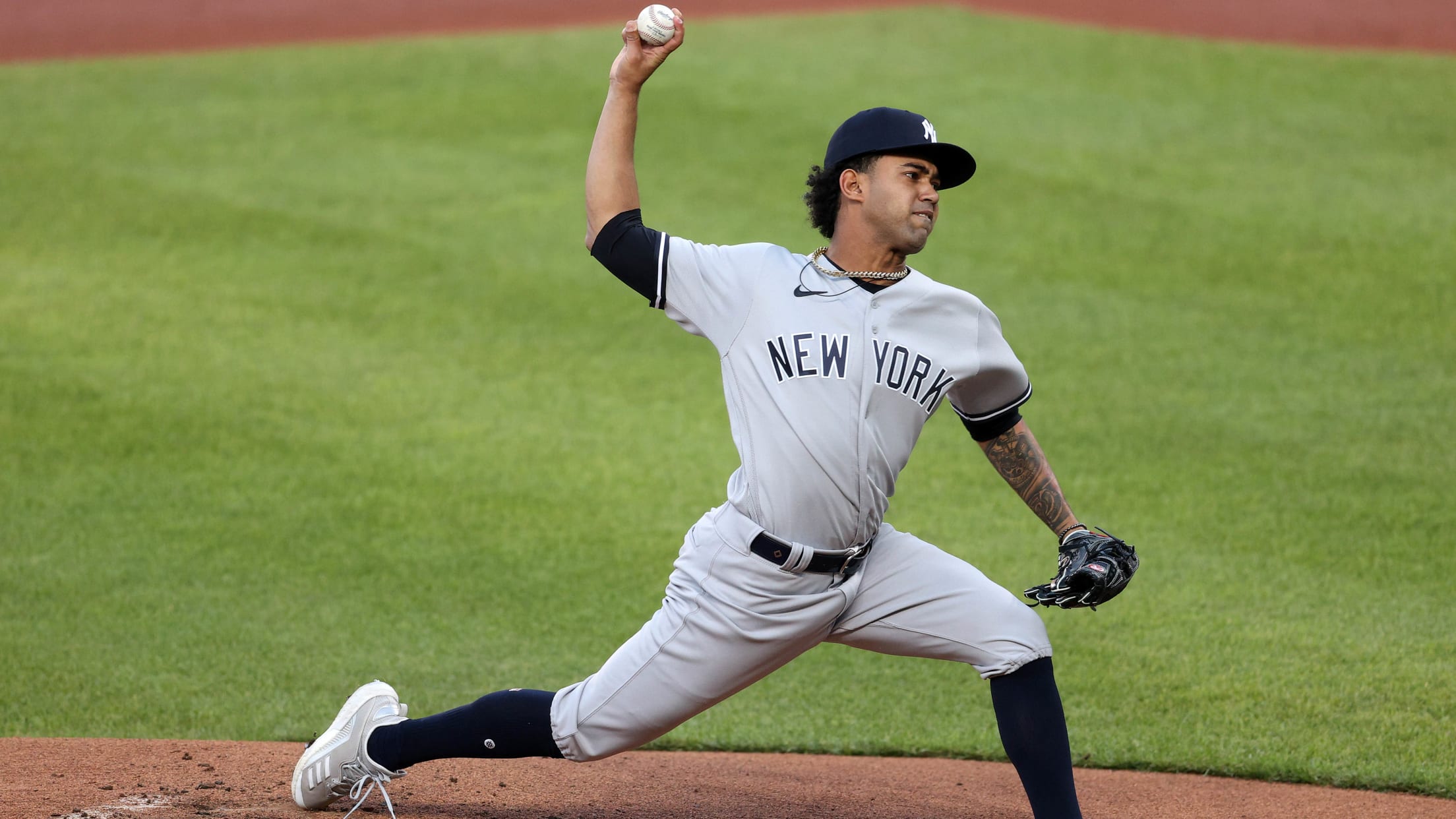 Deivi García was once a top pitching prospect in the Yankees' organization. Then he fell on hard times -- after making his MLB debut with New York at age 21 in 2020, he went on to post ERAs near 7.00 in each of the past two seasons between Double-A Somerset
Volpe (2 hits, steal) enjoying 'best type of whirlwind'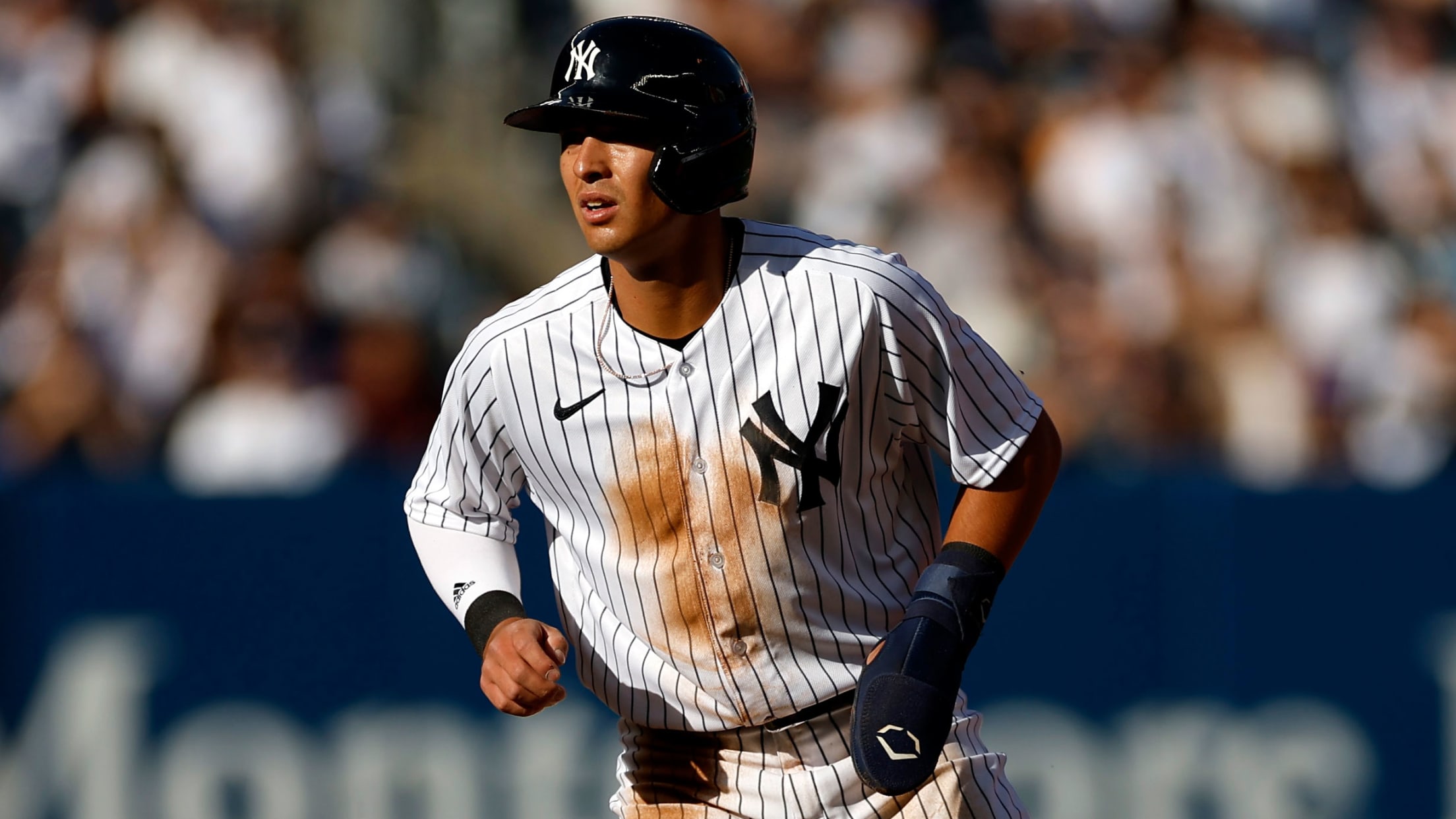 NEW YORK -- If the scouts are right about Anthony Volpe, expected far and wide to have a lengthy career near the top of a big league lineup, then the archival footage of Saturday's second inning may prove to be a valuable reference point years down the road. The future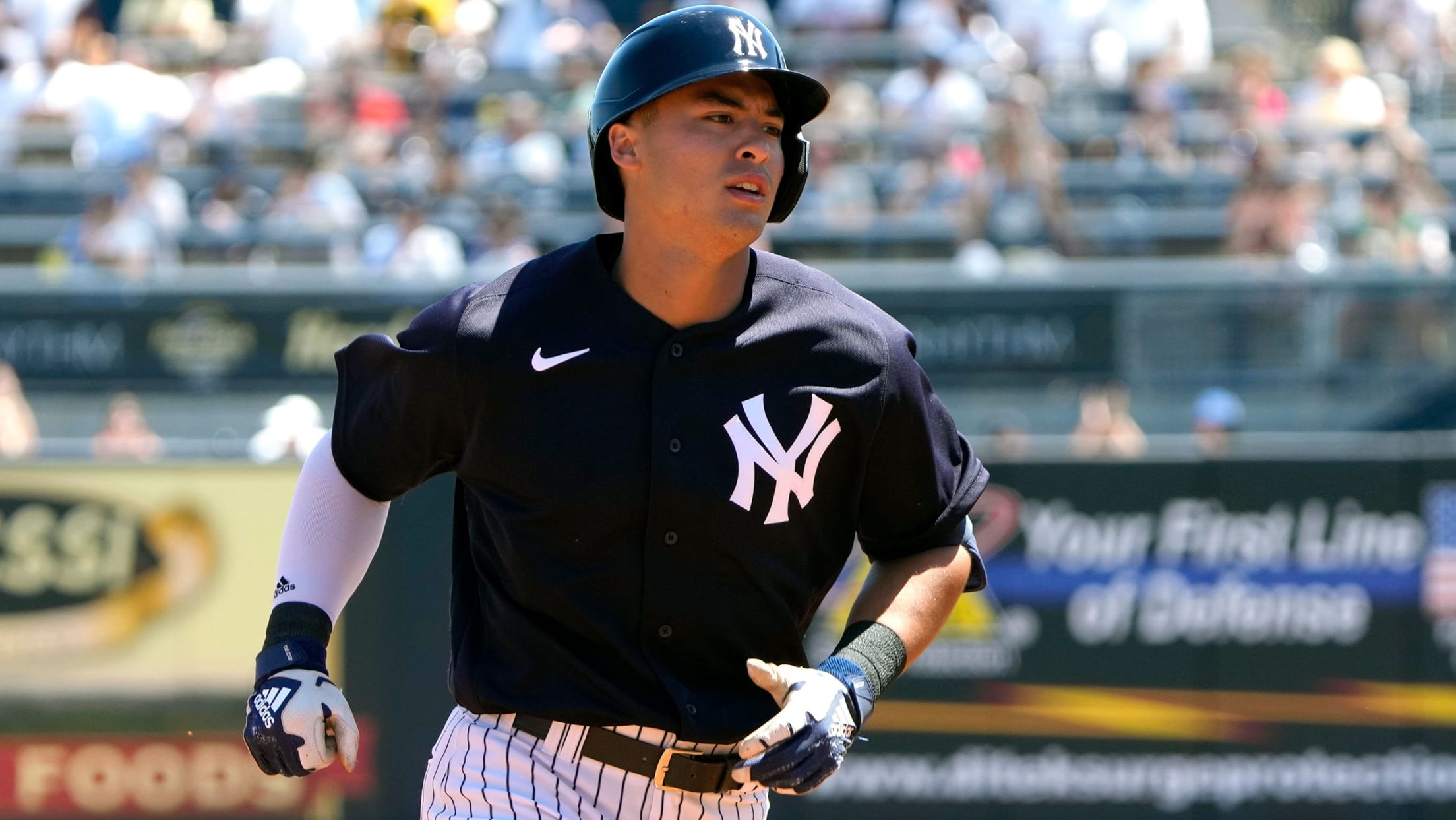 Anthony Volpe was selected 30th overall by the New York Yankees in 2019 and began the 2023 season on the 26-man roster. He's also the No. 5 prospect in baseball. But who is Anthony Volpe? Here's what to know about the promising infielder from New Jersey: FAST FACTS MLB organization:
Sealed with a kiss (and a steal!), Volpe's debut stuff of dreams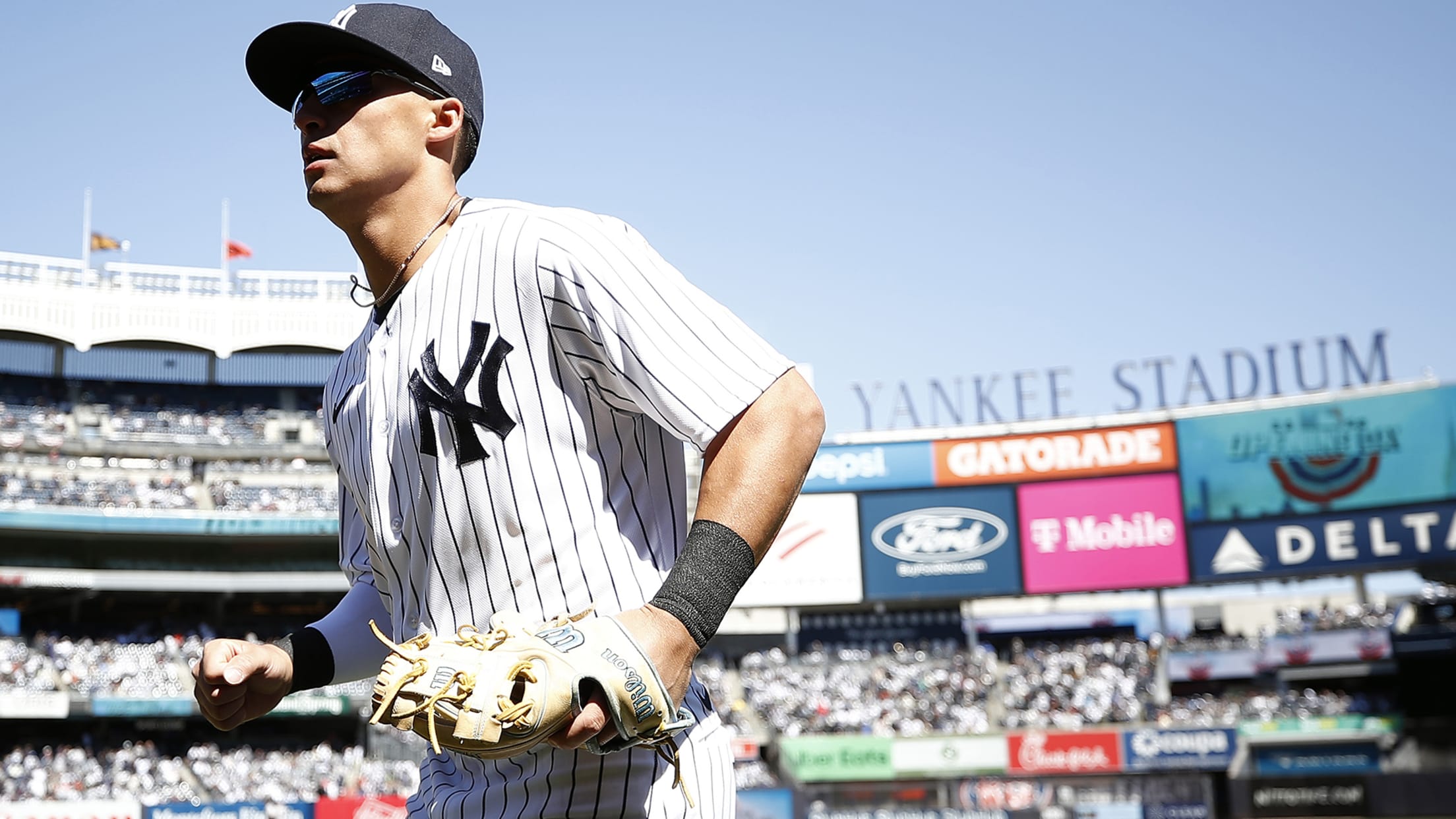 NEW YORK – The roars were jet-engine loud as Anthony Volpe jogged to the first-base line at 12:51 p.m. on Thursday, resplendent in a crisp, white uniform. Underneath those pinstripes, his heart thumped rapidly; not as much as earlier in the week, when his future dangled in the balance of
Volpe FAQ: From Yanks fan to Opening Day shortstop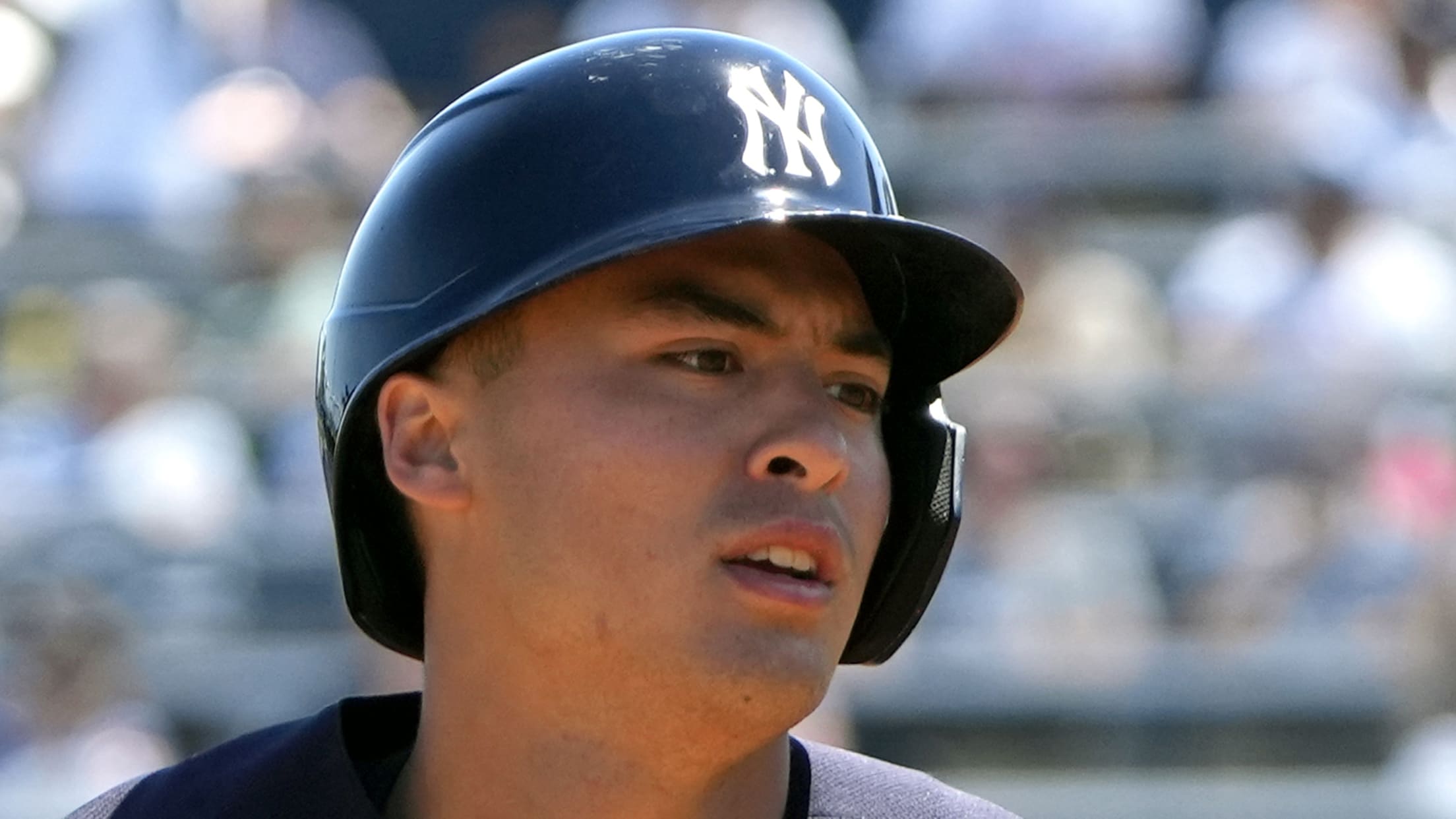 The pageantry of an Opening Day at Yankee Stadium is second to none -- the red, white and blue bunting fluttering in a chilly breeze, a packed and bundled house cheering loudly as each Yankees player jogs to the first-base line, clad in their bright white and pinstripes. Anthony Volpe
What to expect from Yanks' Volpe in big leagues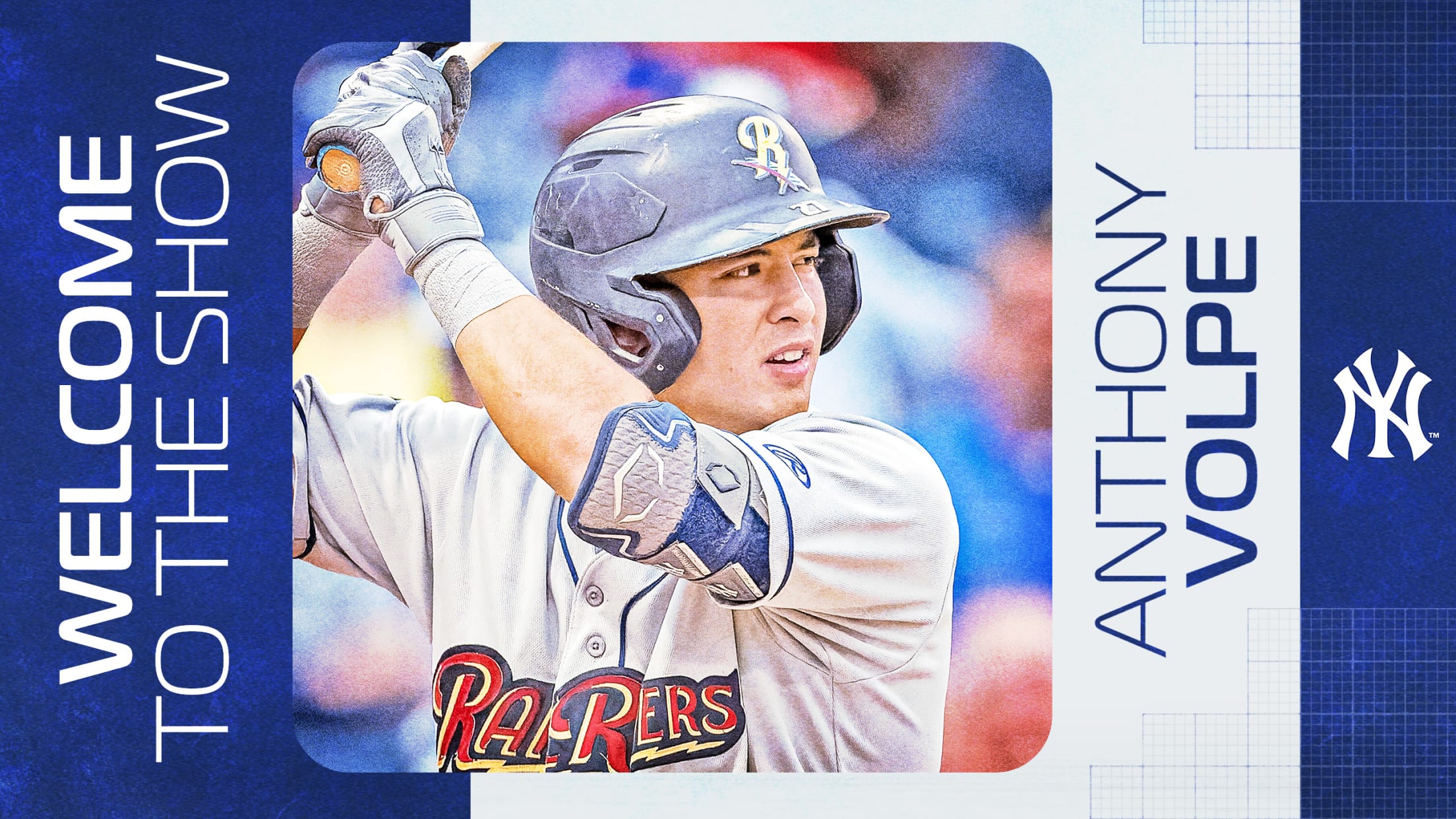 The expectation all along was that a rookie would win the Yankees' shortstop job this spring. After Oswald Peraza played well during a September callup and claimed a spot on the American League Championship Series roster, he looked like the logical choice. But Anthony Volpe has a tendency to exceed
Two HUGE debuts on Opening Day: Get to know these future stars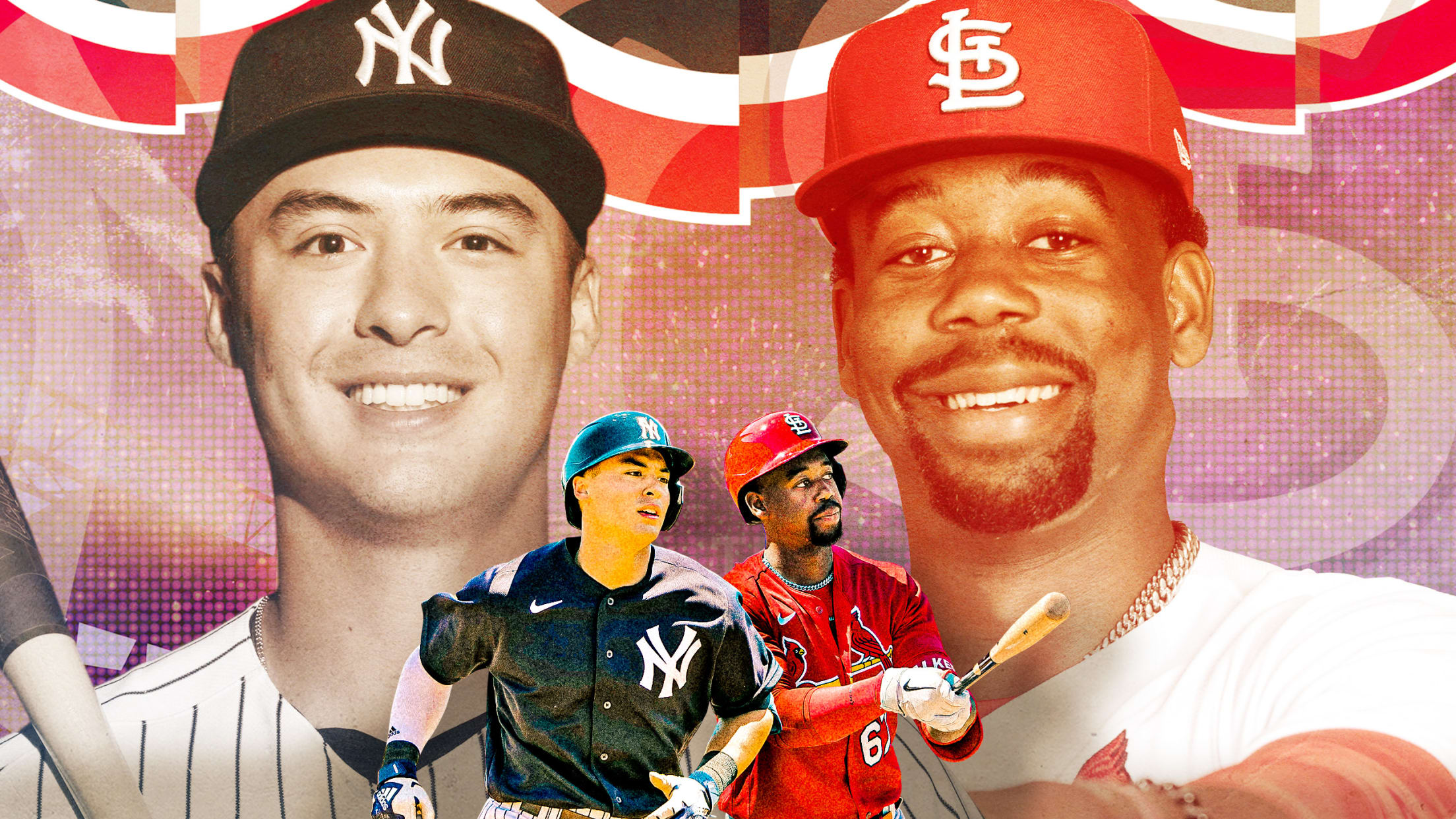 Opening Day is always exciting. This year, the arrival of two elite prospects to two of baseball's most storied franchises adds to the anticipation even more. In Cardinals outfielder Jordan Walker (No. 4 per MLB Pipeline) and Yankees shortstop Anthony Volpe (No. 5), two of the game's top prospects made
Anthony Volpe's journey to the Bronx 👉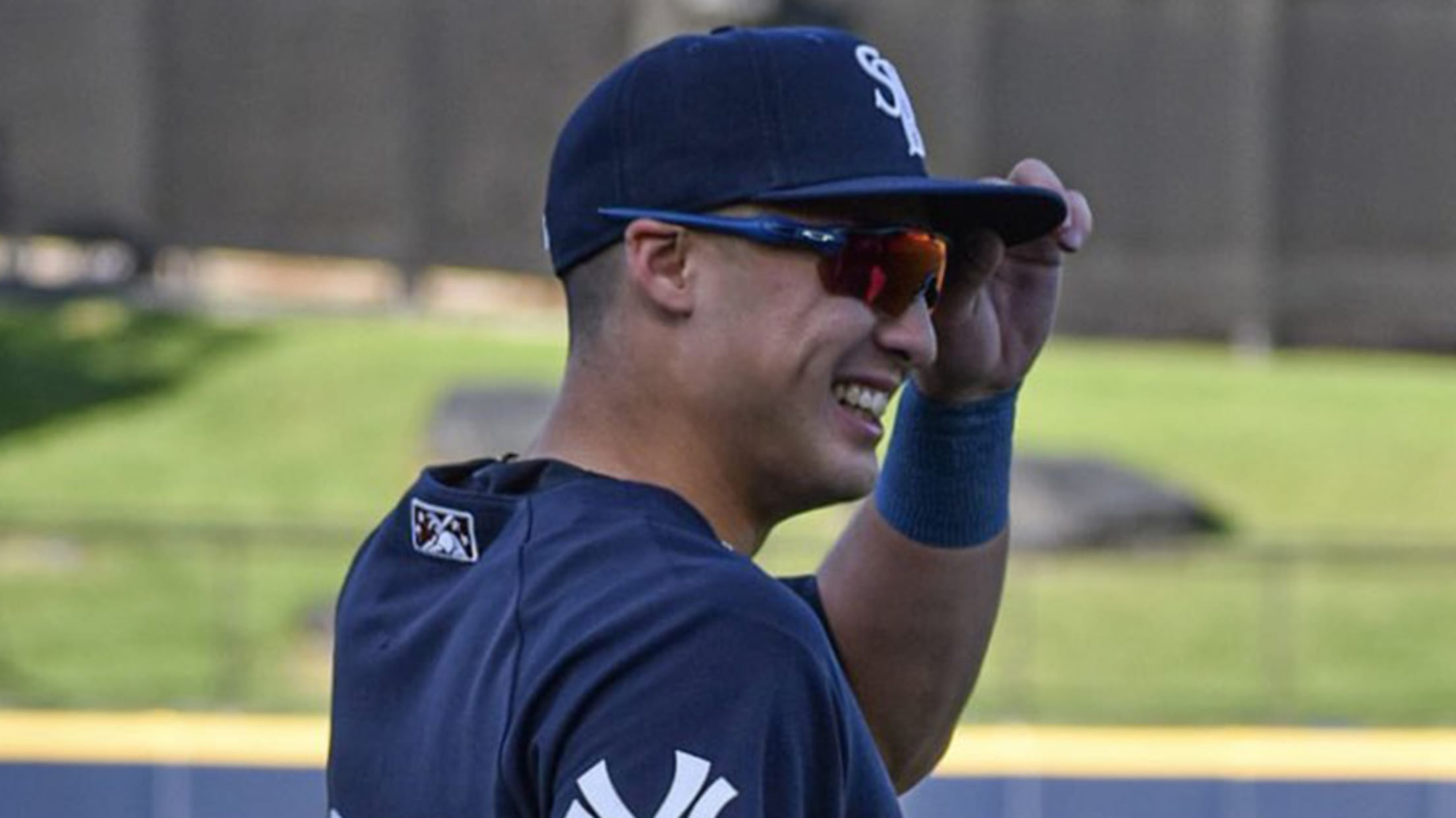 Peraza still in Yankees' plans after being edged out for job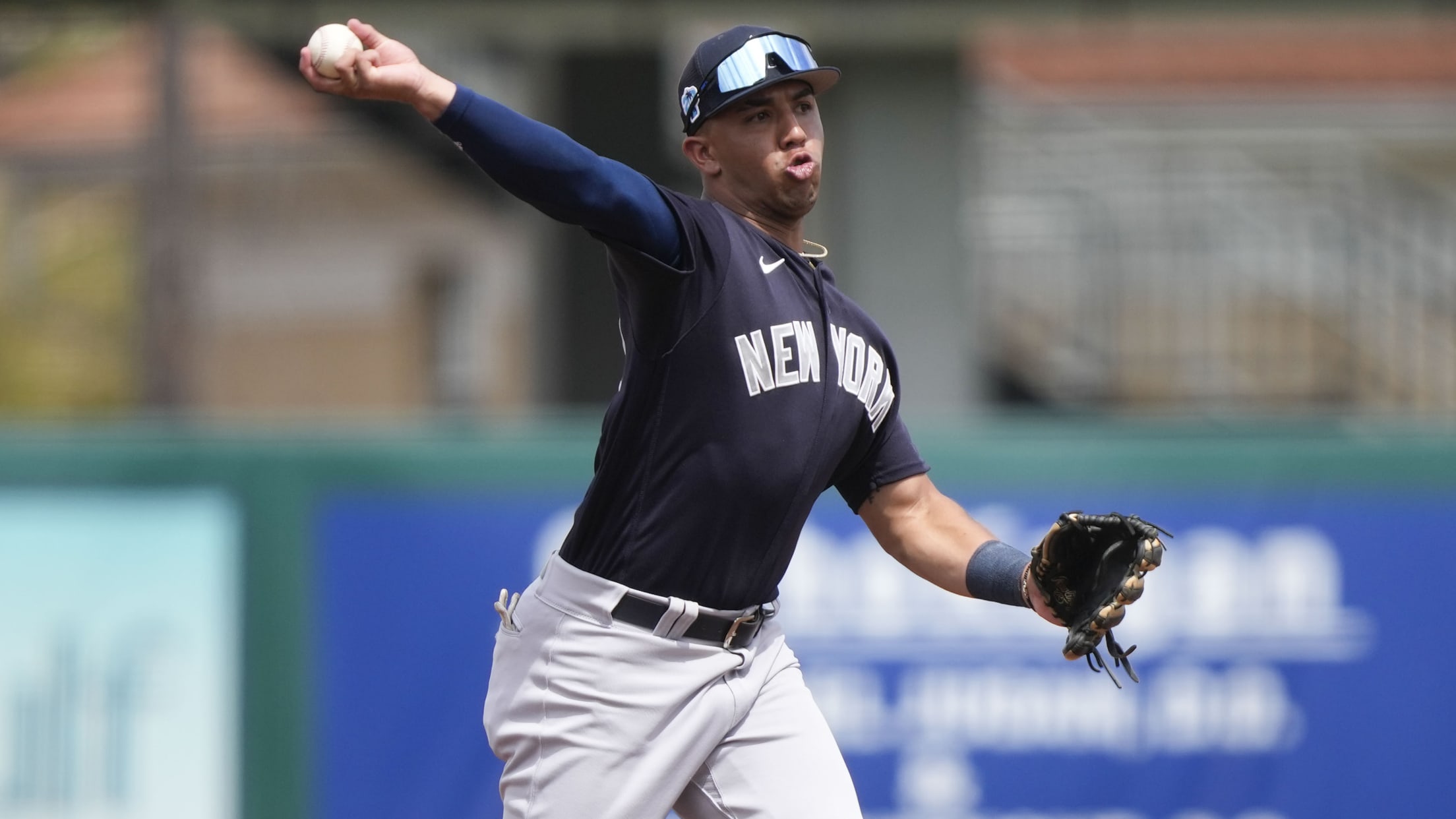 TAMPA, Fla. -- Yankees officials expressed confidence in shortstop Oswald Peraza a day after the team announced that its No. 3 prospect would be sent to Triple-A Scranton/Wilkes-Barre to start the season. "We still think he's going to have a long big league career as a shortstop," manager Aaron Boone
Yanks' top prospect Volpe makes Opening Day roster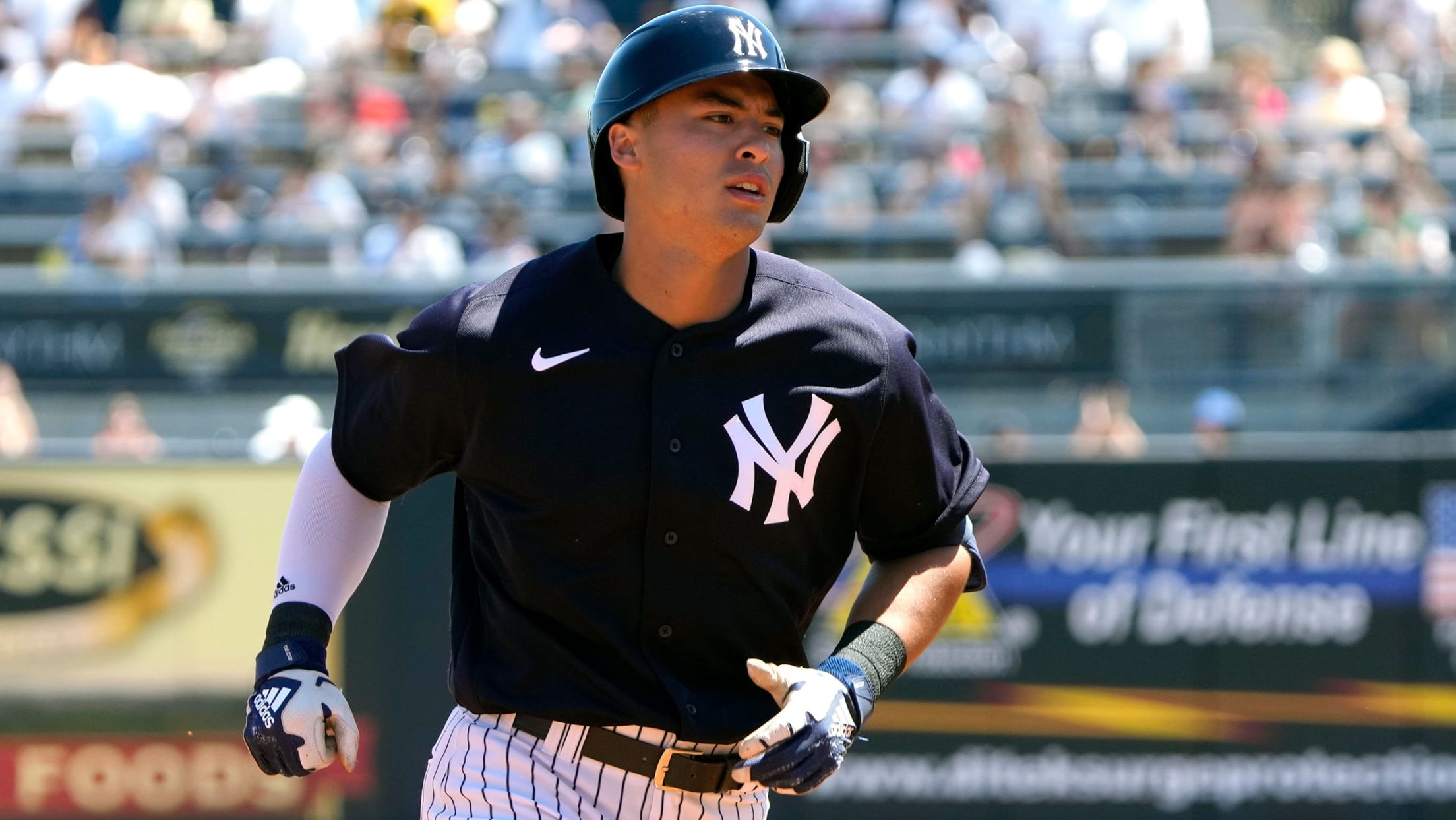 TAMPA, Fla. -- Anthony Volpe's heart "was beating pretty hard" as he made the short, brisk walk from his locker in the home clubhouse at George M. Steinbrenner Field on Sunday afternoon, having been summoned into manager Aaron Boone's office. One way or the other, his bid to serve as
Get to know Yanks top prospect Anthony Volpe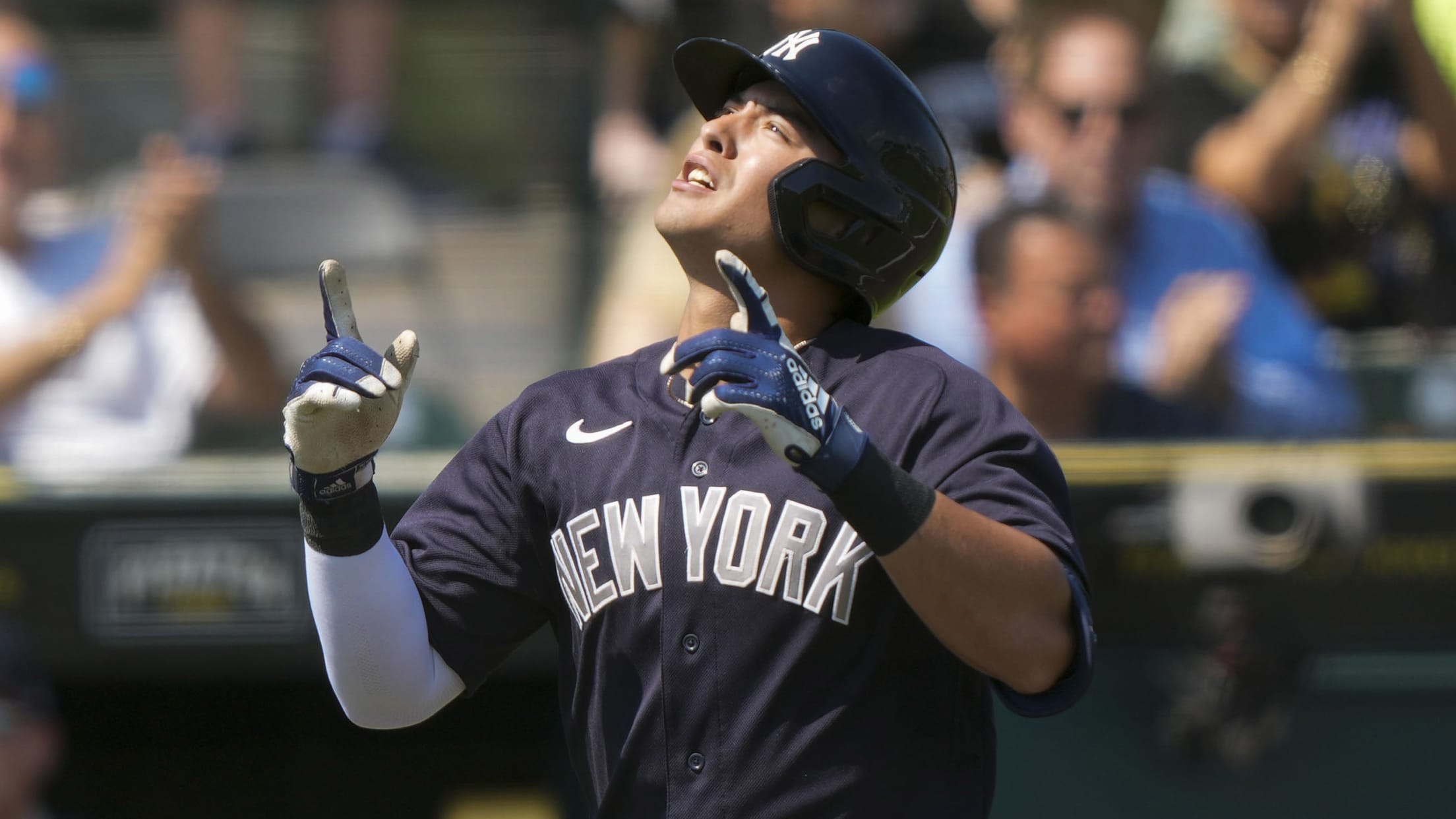 TAMPA, Fla. -- Anthony Volpe has continued to impress in his spring battle to be the Yankees' Opening Day shortstop. Now, it's time for the club's top prospect to answer some tough questions that only a New Jerseyite can, such as: Pork Roll or Taylor Ham? Rated as the No.
Could Volpe's 3rd HR be a sign for Yankees?
Top prospect aims to become 1st rookie since Aaron Judge to appear in Opening Day lineup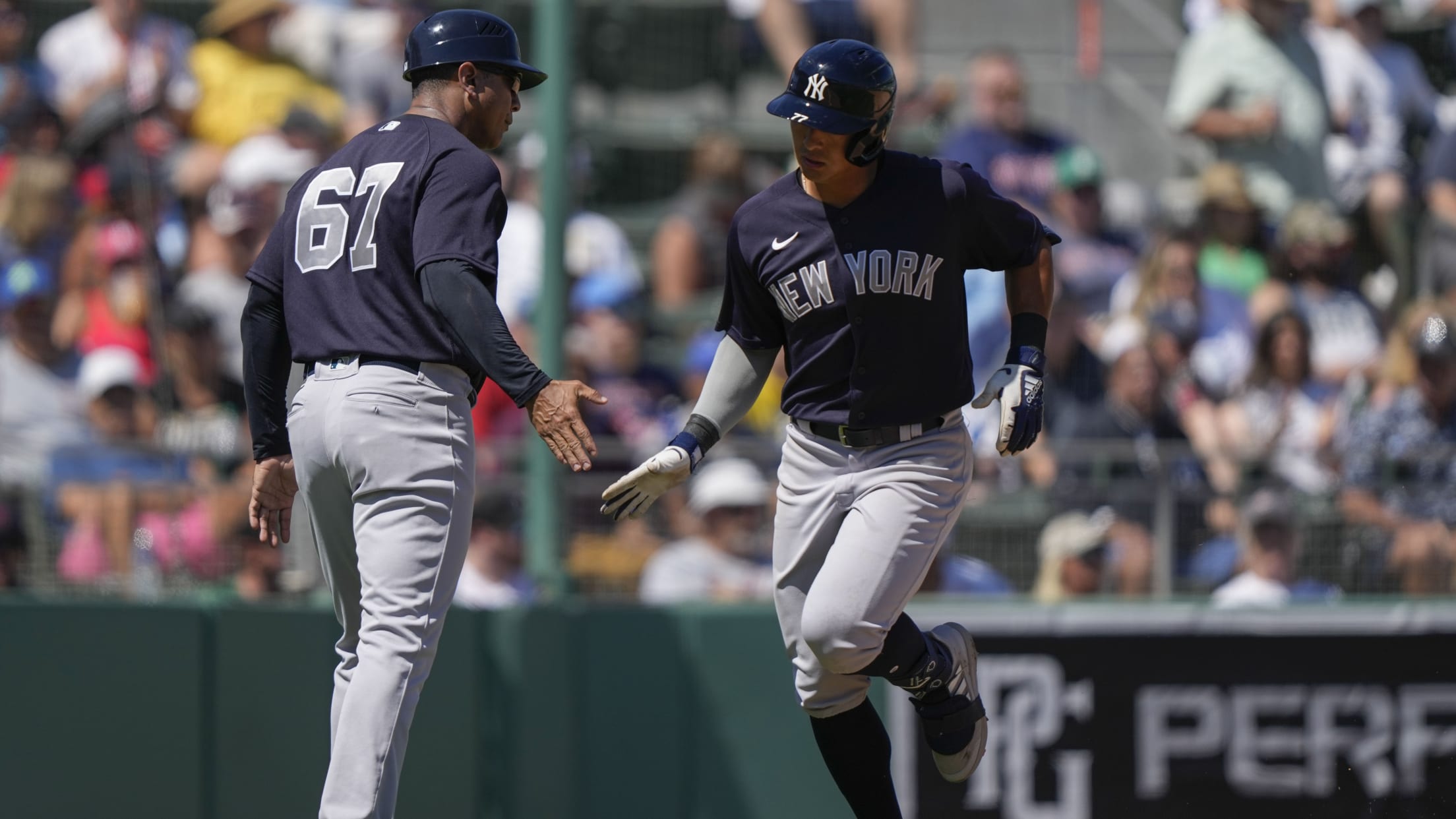 TAMPA, Fla. -- An indication of the Yankees' thinking in their ongoing shortstop debate could be found on the lineup cards posted early Friday morning, one with Anthony Volpe remaining at home to play behind Opening Day starter Gerrit Cole. The other sent Oswald Peraza to play in a split-squad
Volpe-Peraza battle heads into home stretch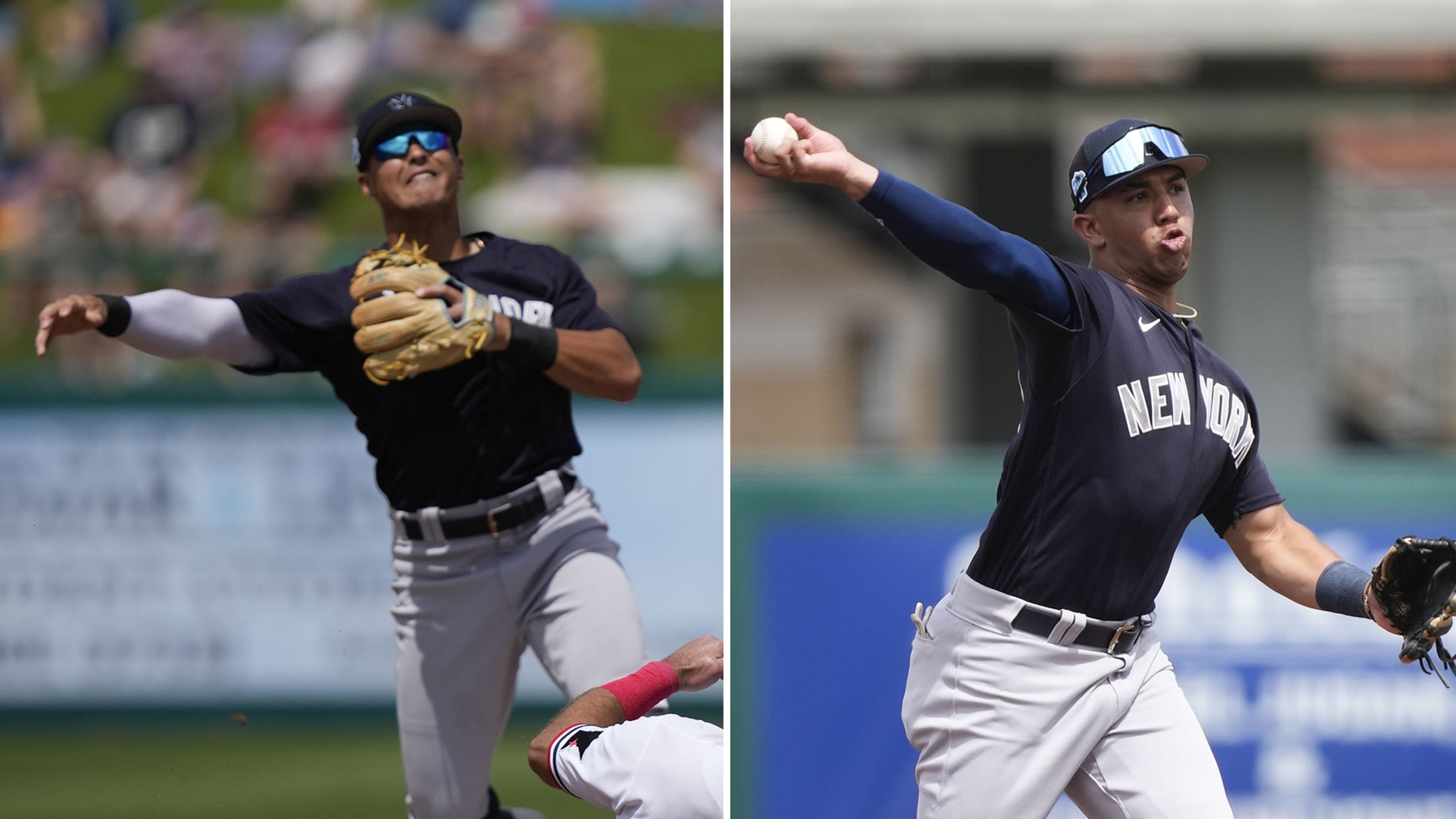 JUPITER, Fla. -- This spring, the Yankees are committed to saving their biggest camp decision for the very end. That's how intense the battle for the starting shortstop job has been between Anthony Volpe and Oswald Peraza, their Nos. 1 and No. 3 prospects, respectively, per MLB Pipeline. With only
Explore the Yankees' Minor League ballparks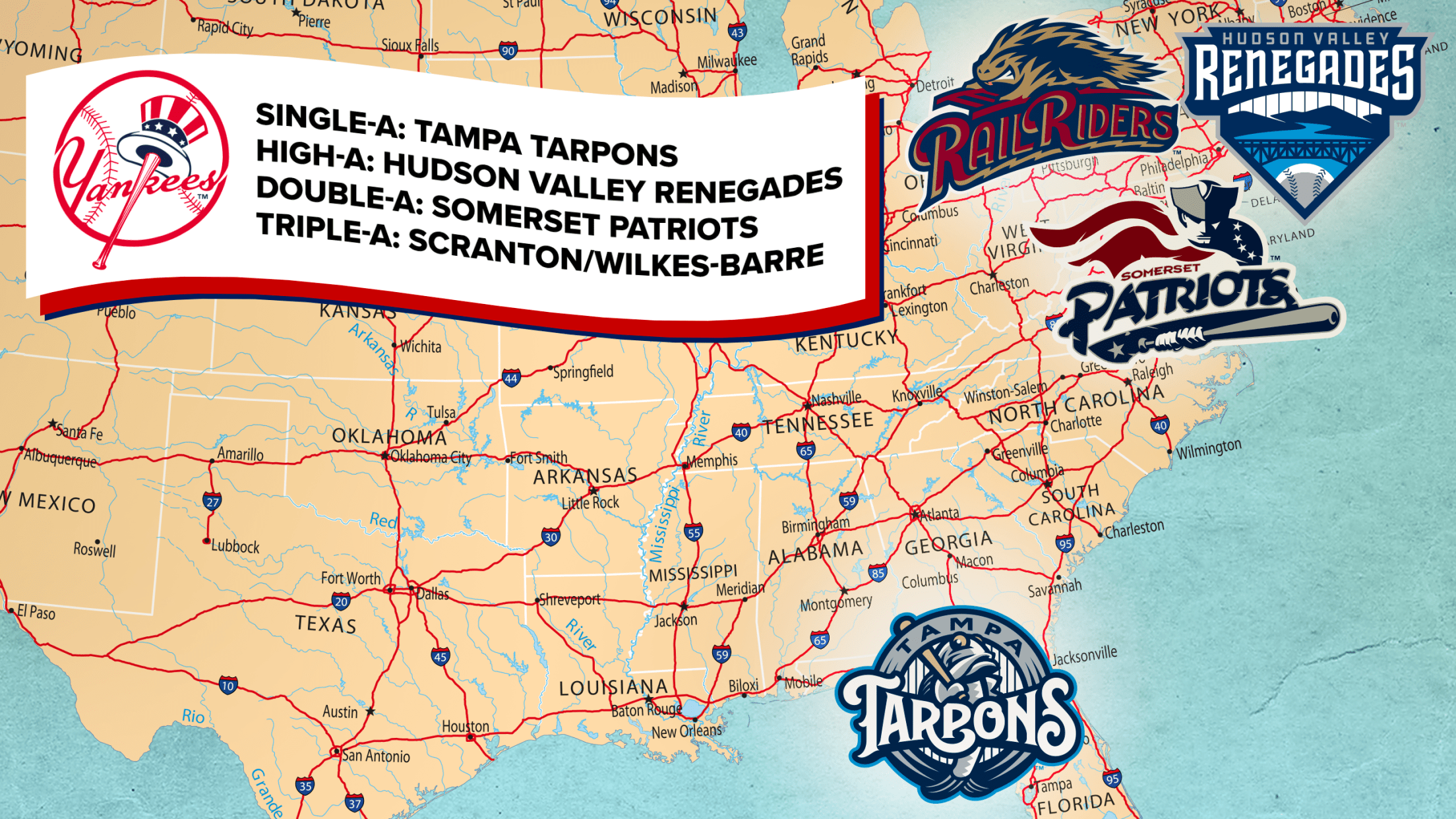 The Minor League Ballpark Guides series spotlights each stadium across baseball's affiliated ranks. Each edition provides ballpark highlights, from concessions to seating options to in-game entertainment to mascots. Ballpark Guides also take travelers through each facility's surrounding area, encompassing the best places in town to eat or drink, nearby tourist
Which SS will be behind Cole on OD? Ace weighs in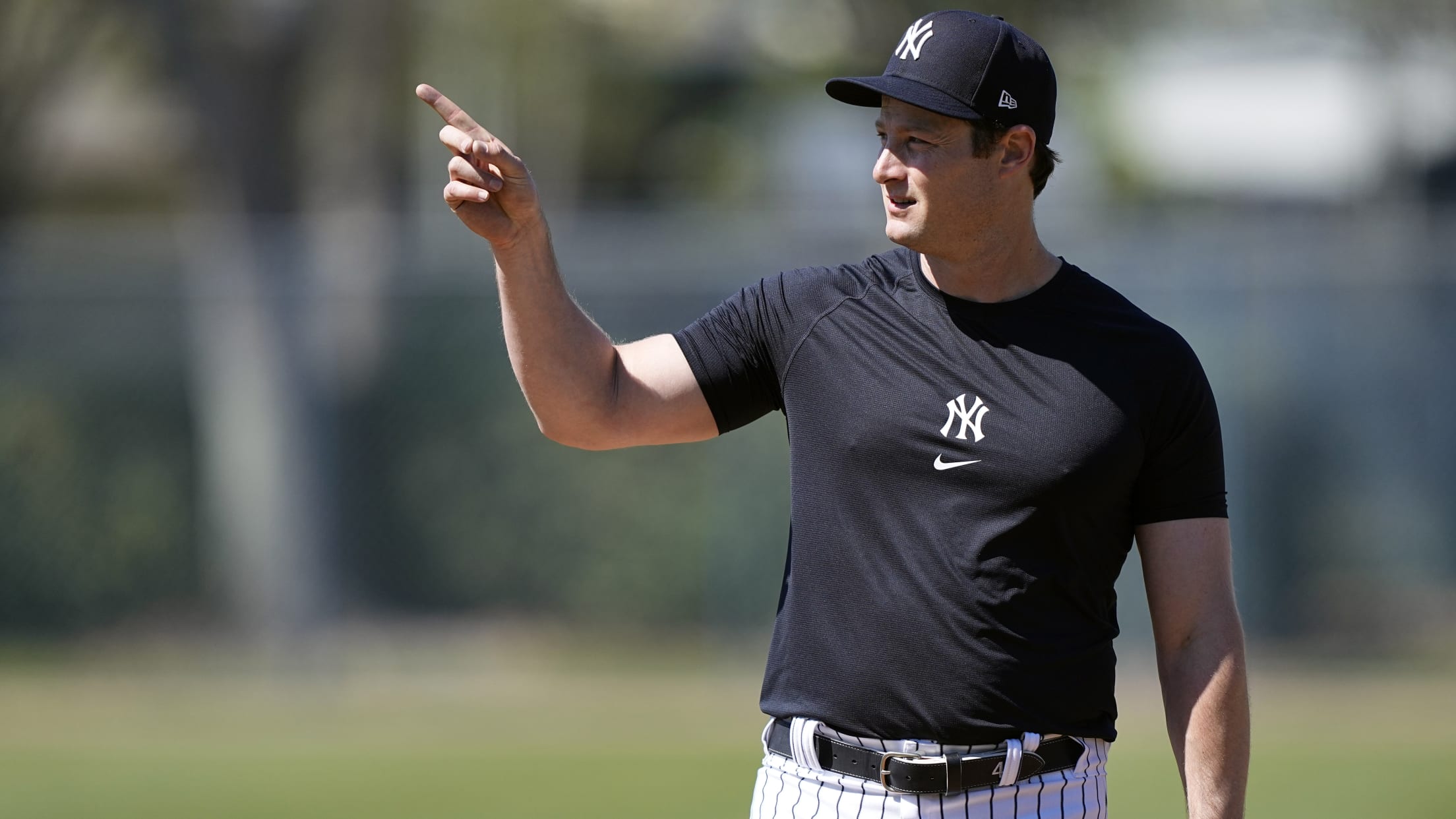 TAMPA, Fla. -- As the spring competition between Oswald Peraza and Anthony Volpe enters its final week, Gerrit Cole is as interested as anyone to learn who will be playing shortstop behind him on Opening Day at Yankee Stadium. With Isiah Kiner-Falefa transitioning into a utility role, the battle between
Domínguez reassigned, but Yankees say 'it's get after it time'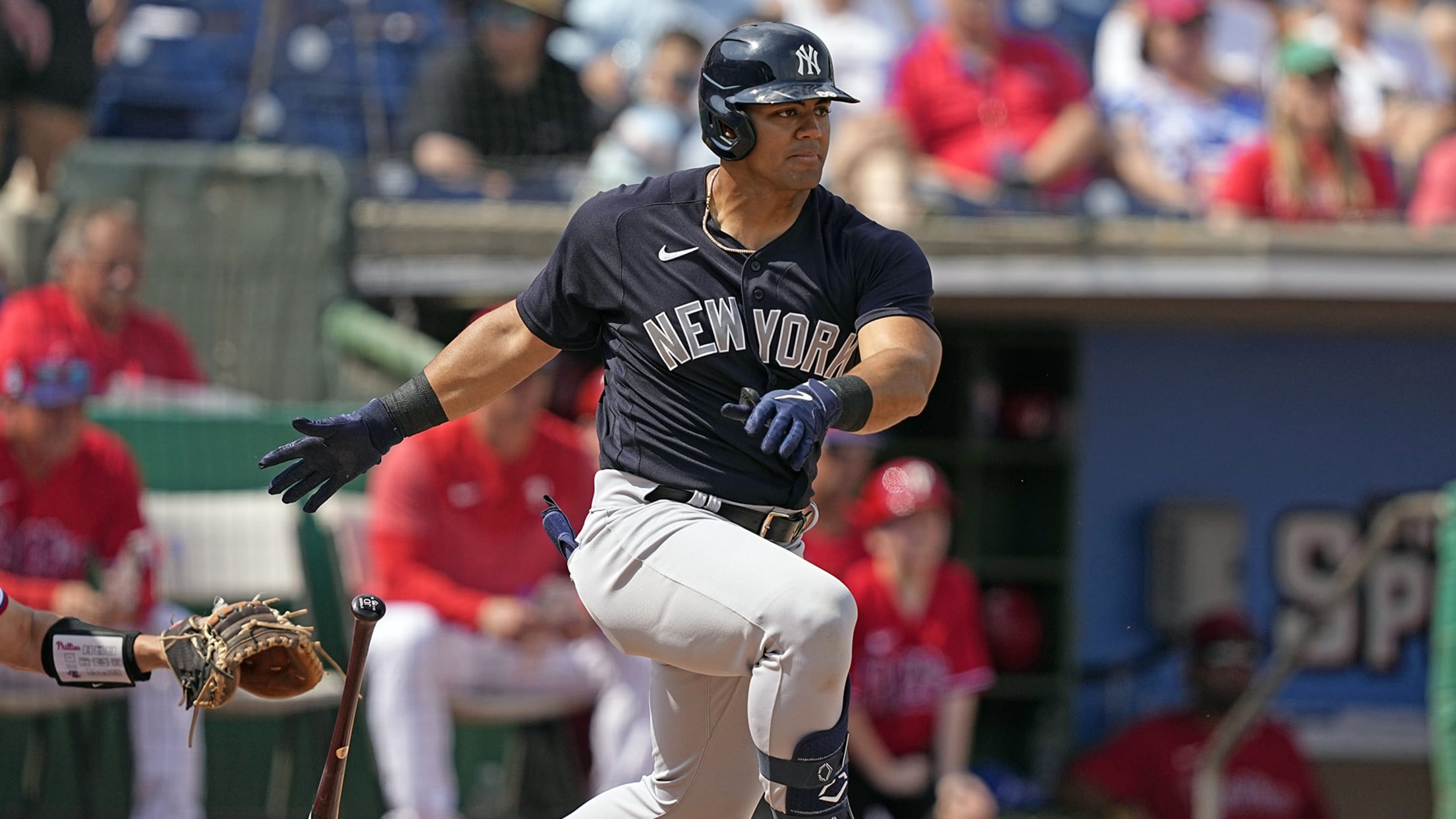 LAKELAND, Fla. -- Conversations between managers and players while a demotion is taking place during Spring Training can range from difficult to mildly disappointing, depending on where the player fits into a team's long-term plans. For Yankees manager Aaron Boone, his chat with top outfield prospect Jasson Domínguez after Thursday's