George M. Steinbrenner Field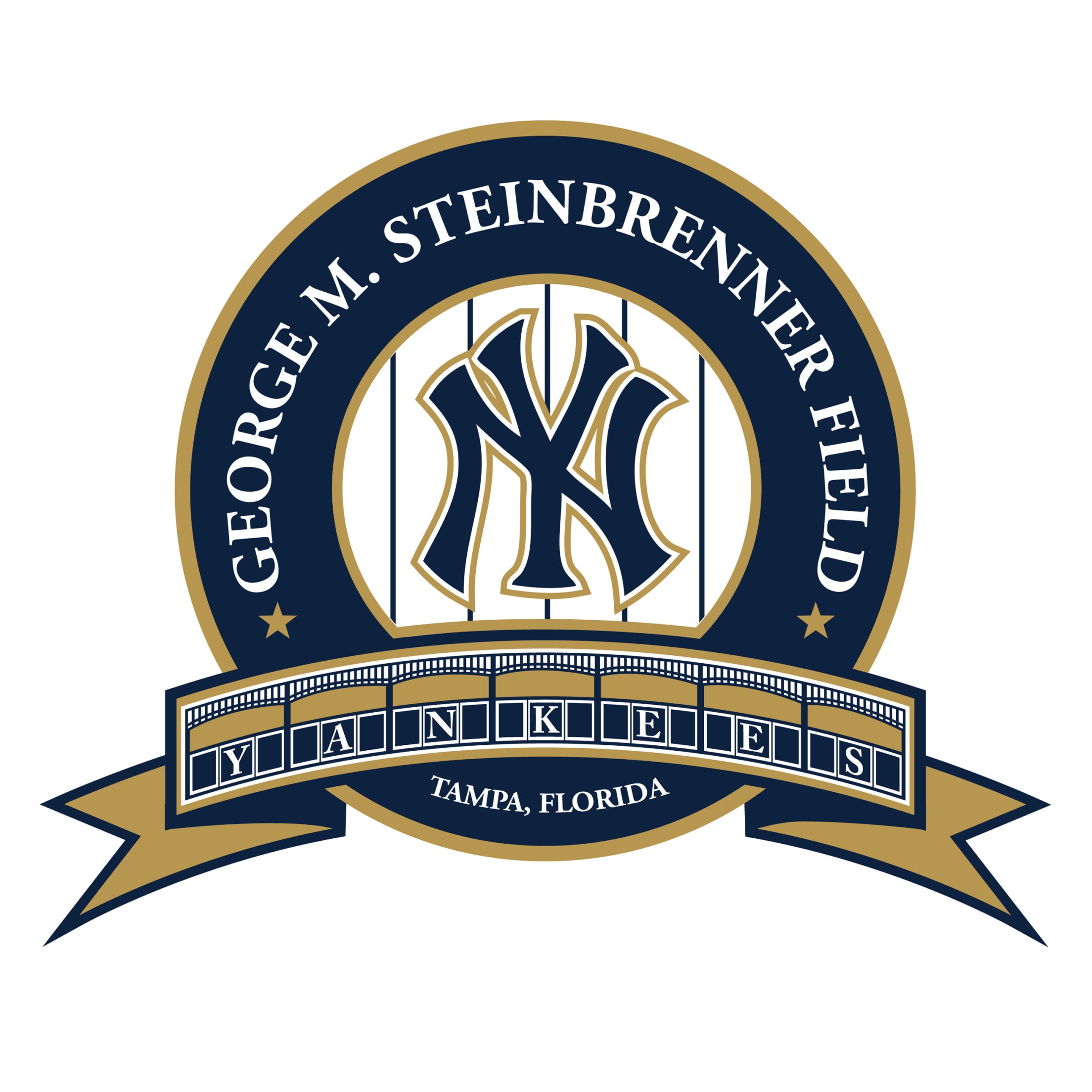 Two thousand and twenty three marks the Yankees' 28th Season in Tampa. For over a quarter-century, some of baseball's biggest stars have trained at George M. Steinbrenner Field and called Tampa their second home.
Built in 1996, George M. Steinbrenner Field is a 31-acre complex centrally located in Tampa, Florida and serves as spring home to the New York Yankees, and summer home to the Yankees class A-Advanced affiliate Tampa Tarpons. Steinbrenner Field is also a year round special events venue hosting concerts, baseball tournaments, corporate events, and more.
The complex was renamed for the Yankees' longtime Principal Owner on March 27, 2008, following two unanimous resolutions supporting the change issued by the Hillsborough County Commission and the Tampa City Council. The resolutions cited Mr. Steinbrenner's many charitable donations to youth activities, hospitals and the arts, and recognized his numerous extraordinary contributions to the area.
For more information on George M. Steinbrenner Field, visit www.gmsfield.com.
Directions
Address:
George M. Steinbrenner Field
1 Steinbrenner Drive
Tampa, FL 33614
From I-275:
Take I-275 to North Dale Mabry (US Highway 92), exit 41A. Proceed north approximately 3 miles. George M. Steinbrenner Field will be on your left.
From Tampa International Airport:
Proceed out the Airport exit to Spruce Street. Approximately 2 miles, make a left on North Dale Mabry (US Highway 92) for approximately 1 mile. George M. Steinbrenner Field will be on your left.
Parking
Yankees Spring Training
GAME DAY PARKING
Game day parking is located across the street (East) from George M. Steinbrenner Field and is adjacent to Raymond James Stadium. Entrances to parking lots 1, 2,and 4 are located off Dr. Martin Luther King Boulevard and Himes Avenue. Once parked, fans will enter the stadium via the Dale Mabry crosswalk.
Parking spaces cannot be pre-purchased in either Raymond James Parking Lot or Steinbrenner Field main HESS lot.
Yankees Spring Training
GAME DAY DISABLED PARKING
Disabled Parking is available for patrons with disabled parking permits. Availability is on a first come first serve basis. Disabled parking overflow is available in the general parking lots EAST of George M. Steinbrenner Field with entrances off Dr Martin Luther King Boulevard.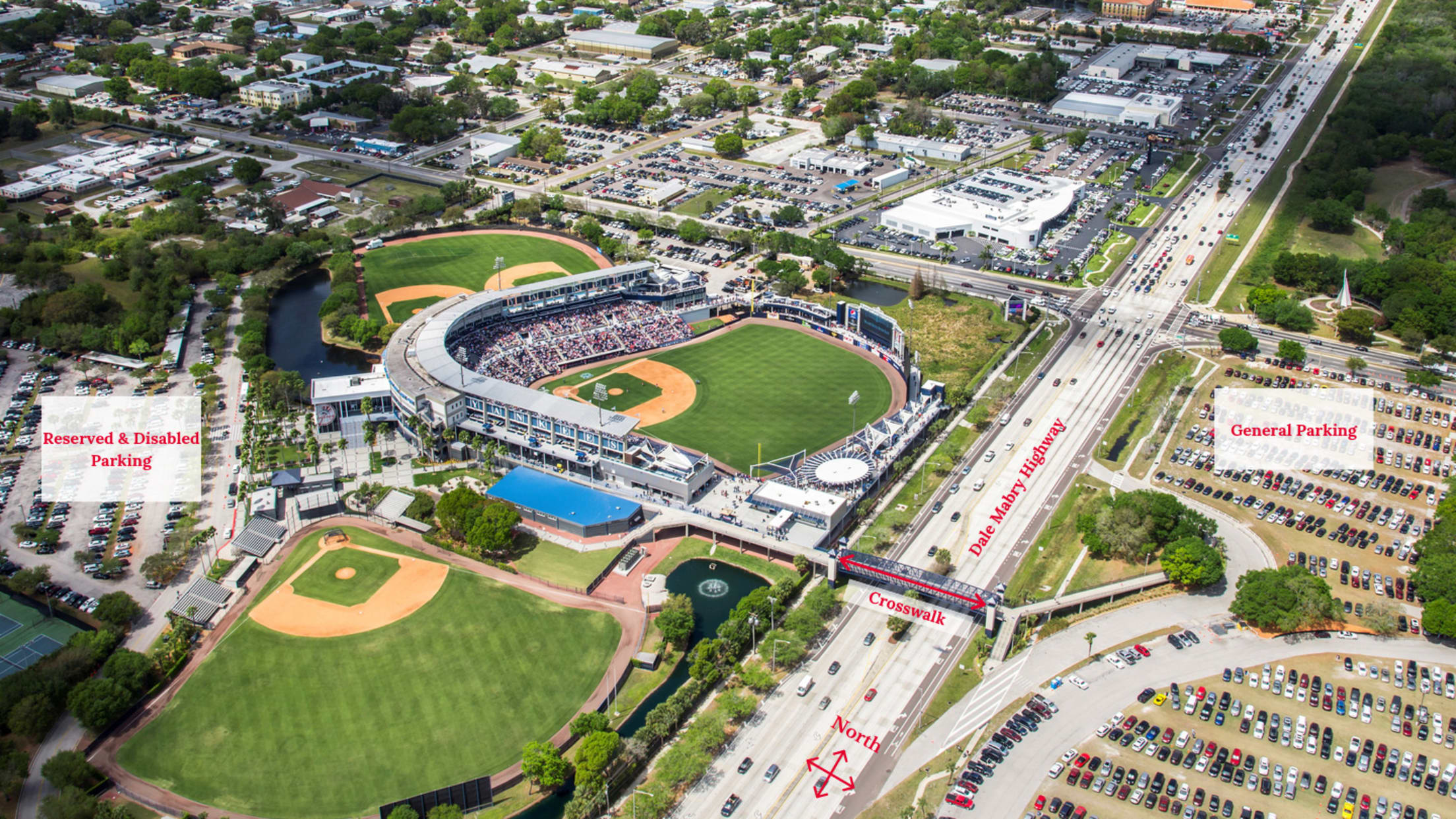 Stadium Policies
To ensure the safety of all and compliance with relevant laws and regulations, all individuals, purses, bags, and similar receptacles will be subject to search and inspection prior to entry into facility.
Failure to comply with Steinbrenner Field management will result in denial of entry.
---
George M. Steinbrenner Field Prohibited Items
Prohibited items include but are not limited to:
Aerosol cans (ex. mace, pepper spray or hairspray)
Backpacks, duffel bags, large bags and/or purses that exceed the 16x16x8 size limit
Bicycles, skateboards, roller blades or hover boards
Briefcases, coolers, other hard-sided bags or containers, including a suitcase or bag on wheels
Binocular cases and camera bags
Full size bats
Folding chairs and/or lawn chairs
Firearms, knives or weapons of any kind
Fireworks
Glass, plastic, aluminum bottles or cans
Laptop computers and TV sets
Laser pointers
Masks or costumes
Noisemakers that are not provided by the Yankees
Outside food and/or drinks, including water (unless for medical or religious conditions)
Outside alcoholic beverages, illegal drugs or substances
Pets (service animals permitted)
Projectiles
Signs larger than 11"x17"
Sticks/clubs, pom-poms with stick handles, poles, camera/"selfie" sticks, or extenders
Strollers (note: the Yankees are not responsible for any stroller left outside Steinbrenner Field)
Umbrellas
Unmanned aircraft systems and radio controlled model aircraft/drones (strictly prohibited on stadium property including parking lots, stadium exterior and inside the stadium)
Video or other equipment designed for videos and/or audio recording, including monopods/tripods
Visible obscene, indecent or inappropriate clothing
Water guns
Any device that may interfere with and/or distract any sport or event participants, other guest, audio/visual telecast or recording of the game or event
*There is no storage area for any items. Guests arriving by public transportation should take particular not to bring any prohibited items, as no exceptions will be made.
** The Yankees reserve the right to change or modify this policy without notice.
---
There will be no re-entry into Steinbrenner Field on game day.