Yankees Magazine: Feel it Still
The only 2009 champs still in pinstripes, CC Sabathia and Brett Gardner reflect on that magical run -- and envision a return to glory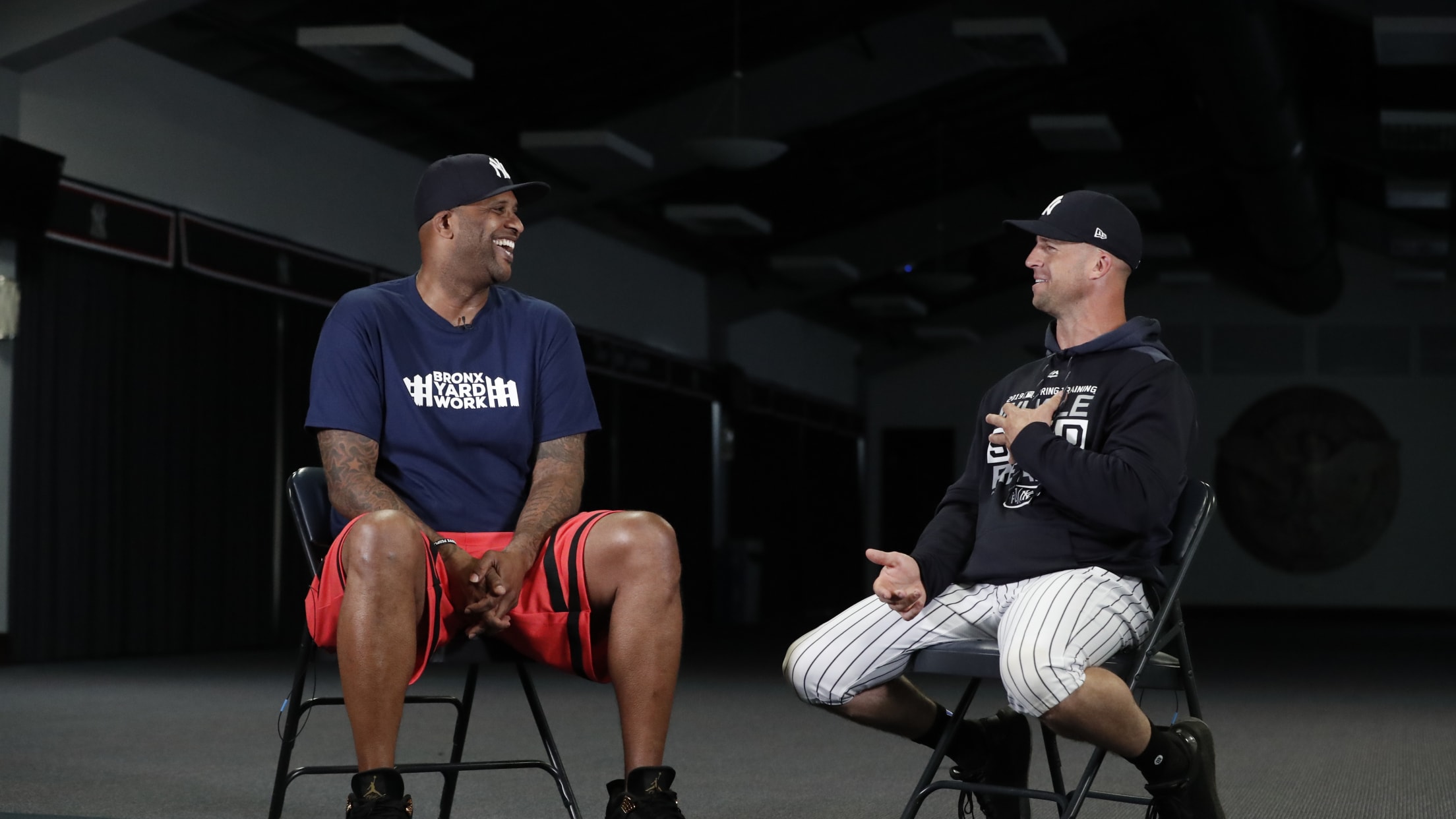 CC Sabathia is 38 years old, and Brett Gardner is 35. They've seen things in their baseball lives, but nothing that can compare to the experience they shared a decade ago. For Gardner, it was the beginning of the road, his first full season in the Major Leagues. Sabathia, meanwhile,
Yankees Magazine: Tyler and the Miracles
Pitching professionally is always a long shot, but Tyler Johnson's young career is even more of a fantasy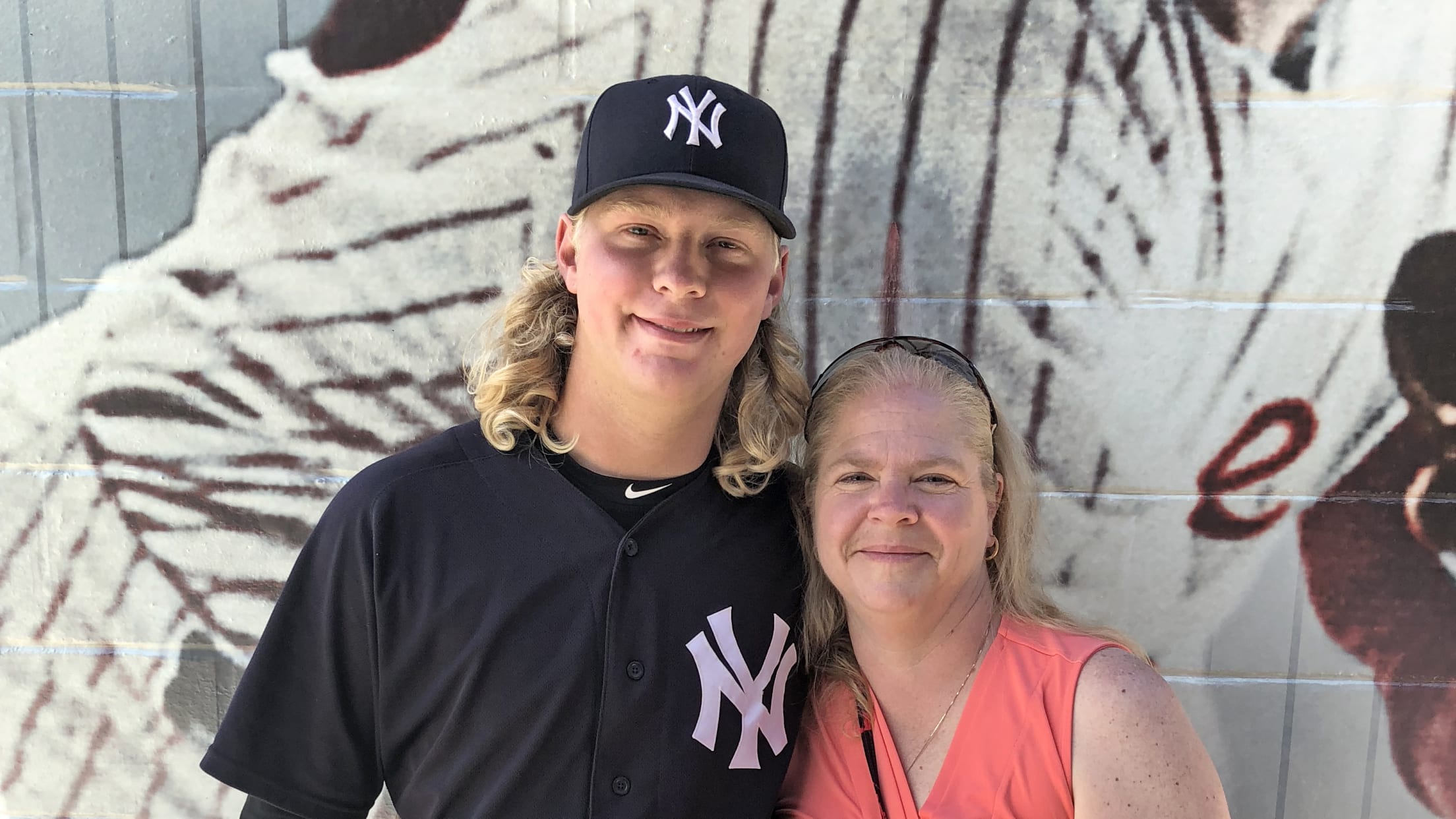 Perhaps it was all just a fever dream, the kind that can be pleasant or mysterious, that can confuse and delight. Maybe that's what Bethanne Johnson was struggling to summon from the jumbled fog of memory, as she pieced together years and months that culminated in a single afternoon last
Yankees Magazine: Good Times
It doesn't take much to get Nick Swisher excited, but memories of 2009 still give him goosebumps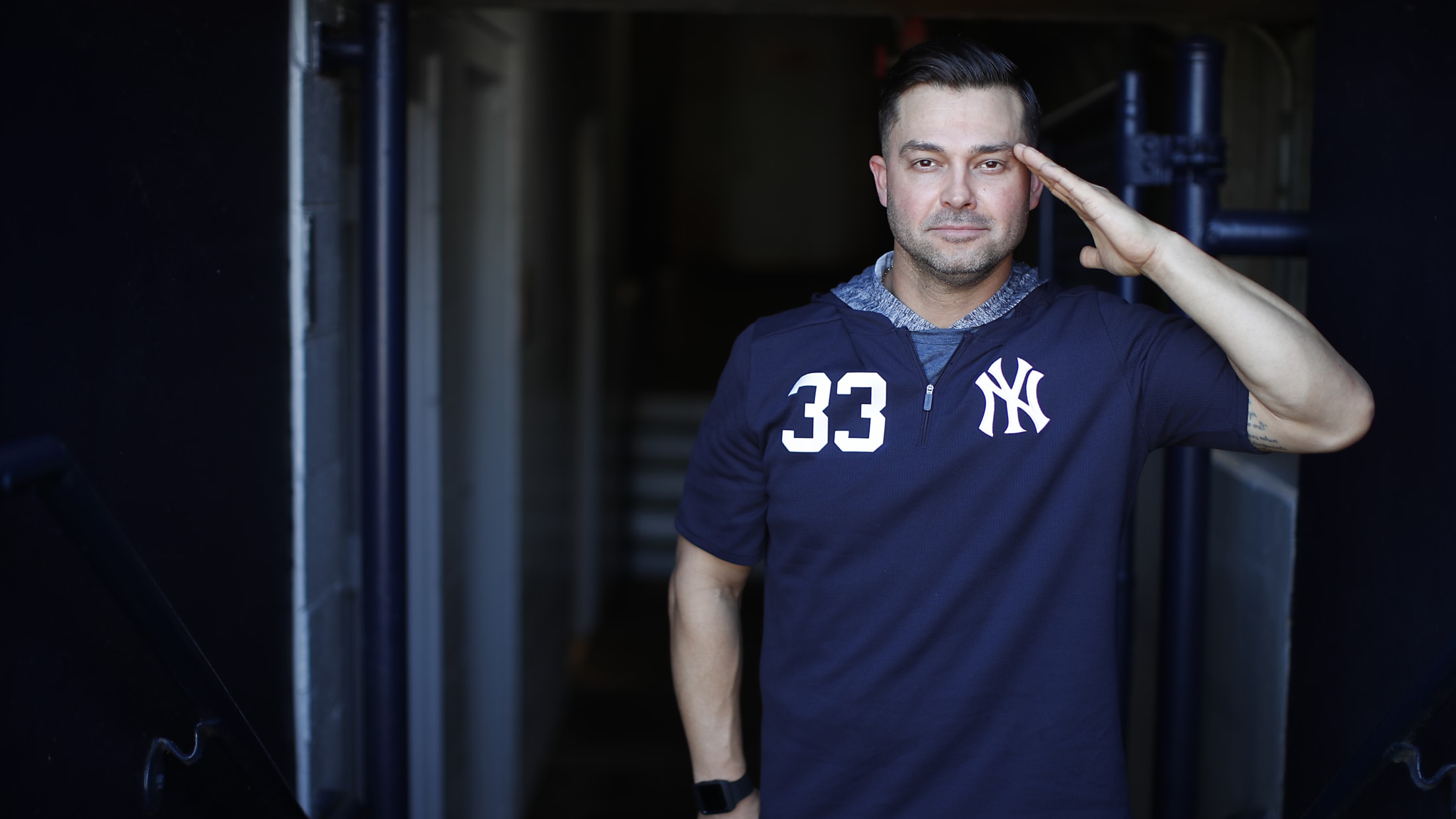 You'll have to forgive Nick Swisher for being excited. It's just that … he's Nick Swisher. He doesn't know any other way. The former big leaguer can probably mount a passionate, bro-heavy tirade about the relative benefits of 93-octane gasoline compared to 87. At least in this case, he's going
Yankees Magazine: From On Field to On Air
Some former big leaguers find a second calling in the Yankees' broadcast booth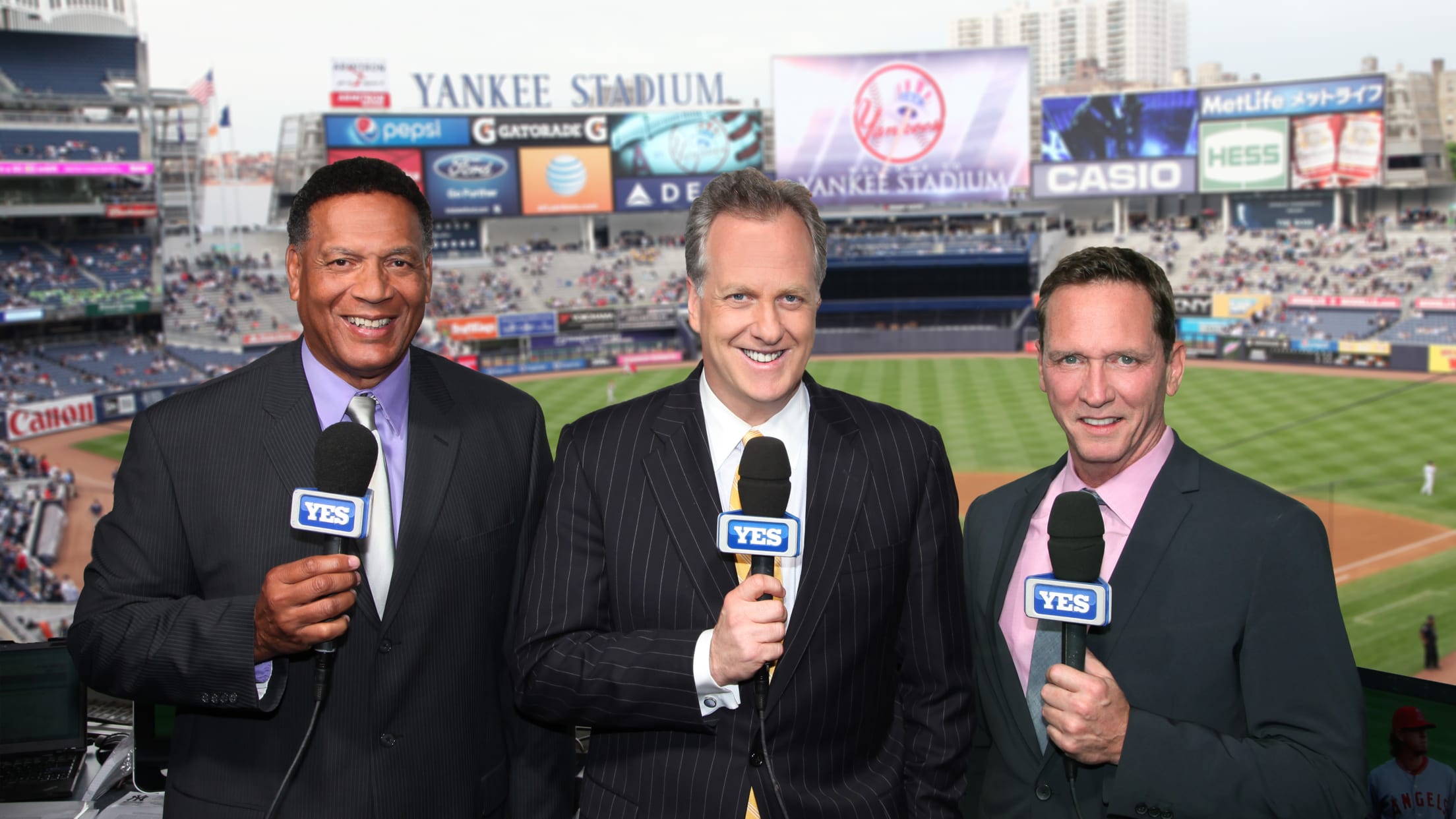 John Flaherty figured he was being diligent when he showed up at work with a binder stuffed with notes. There was no such thing as too much preparation during his 14 seasons as a big league catcher. Pitchers' meetings, hitters' meetings, scouting reports, signs -- he had to know everything
Yankees Magazine: Road to Redemption
For Troy Tulowitzki, putting on the pinstripes carries special meaning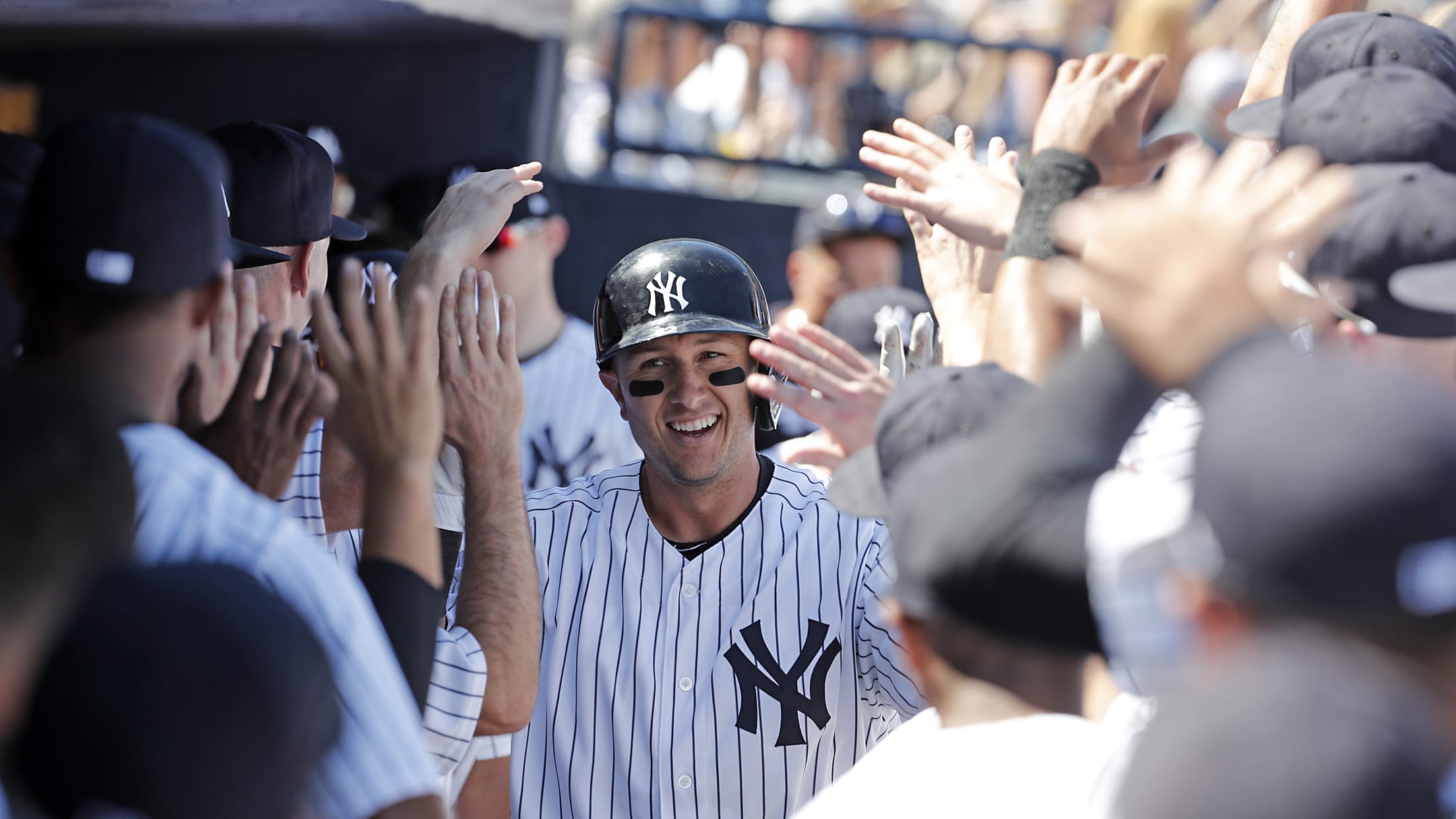 It's midmorning in Henderson, Nevada, a quiet suburban town less than 20 miles from Las Vegas. Troy Tulowitzki's day will include a long workout, but to this point, his time has been spent with his wife, Danyll, and their 5-year-old son, Taz. Following his tenure as one of the game's
Yankees Magazine: Super Two
In Miguel Andujar and Gleyber Torres, the Yankees have a special pair of infielders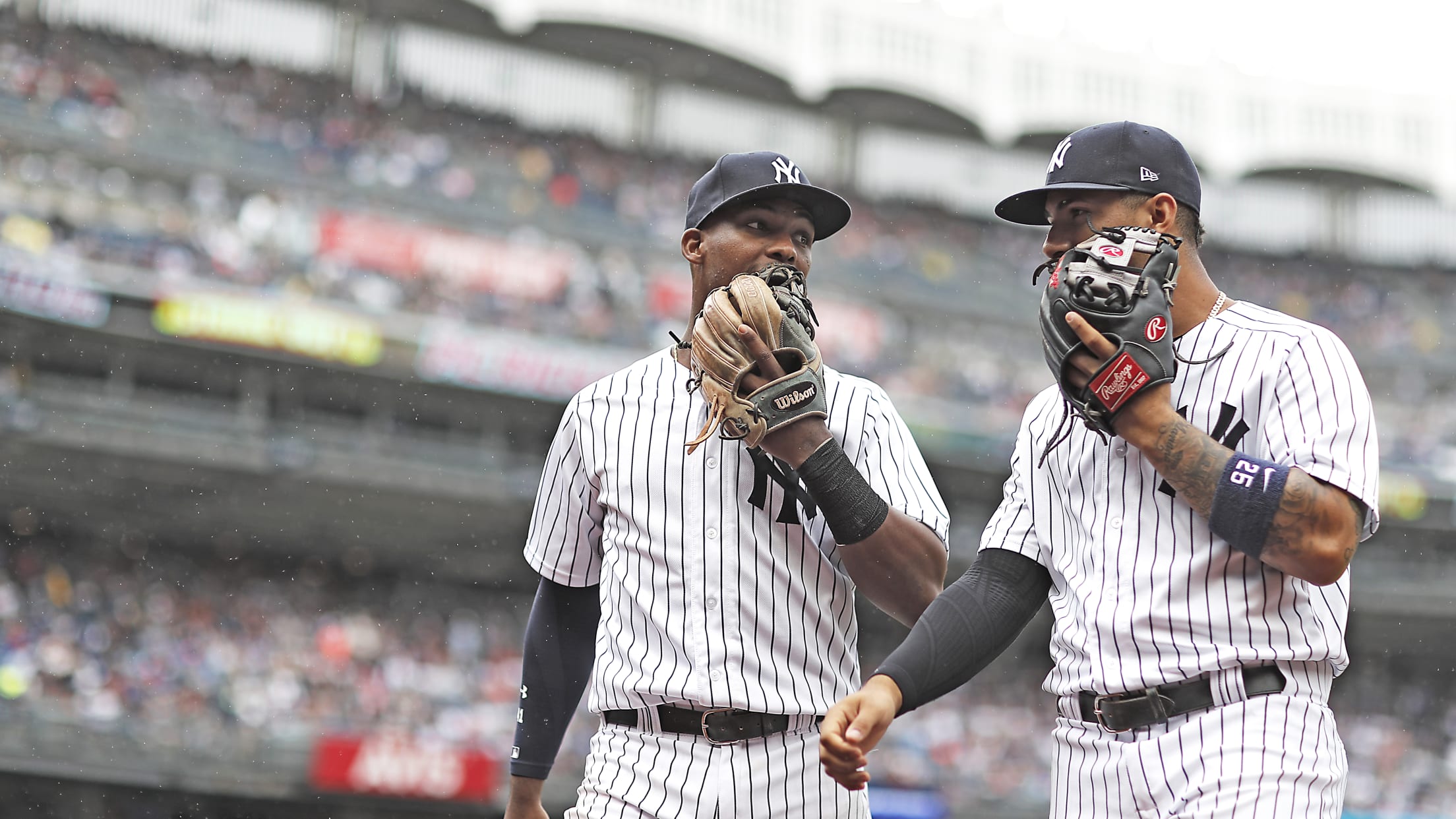 With two outs in the bottom of the ninth inning, Gleyber Torres and the Yankees were down to their last strike. A base hit past the infield in this fourth game of the 2018 American League Division Series would likely drive in the tying run. A home run would send
Yankees Magazine: Let It Be
Clint Frazier wants to win and be great and have fun. So what's everyone's problem?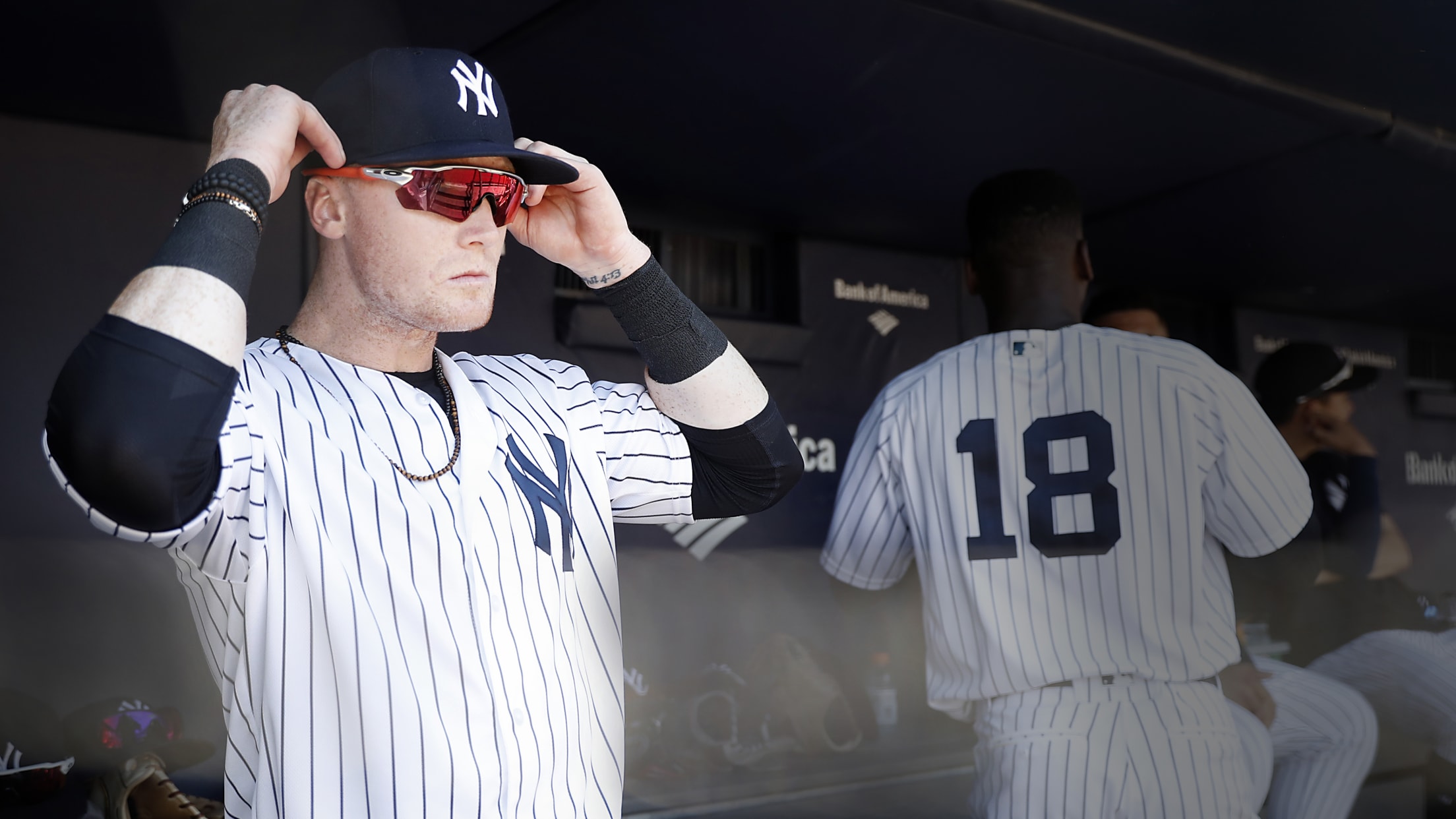 Clint Frazier believes that the whole perception of him would be different if his hair were dark brown instead of fire red. Smiling while discussing the list of things in his short career that have rubbed people the wrong way, he says, answering an admittedly leading question, "If I had
Yankees Magazine: Ready for Anything
Dependable, durable and versatile, Dellin Betances is prepared to handle whatever comes his way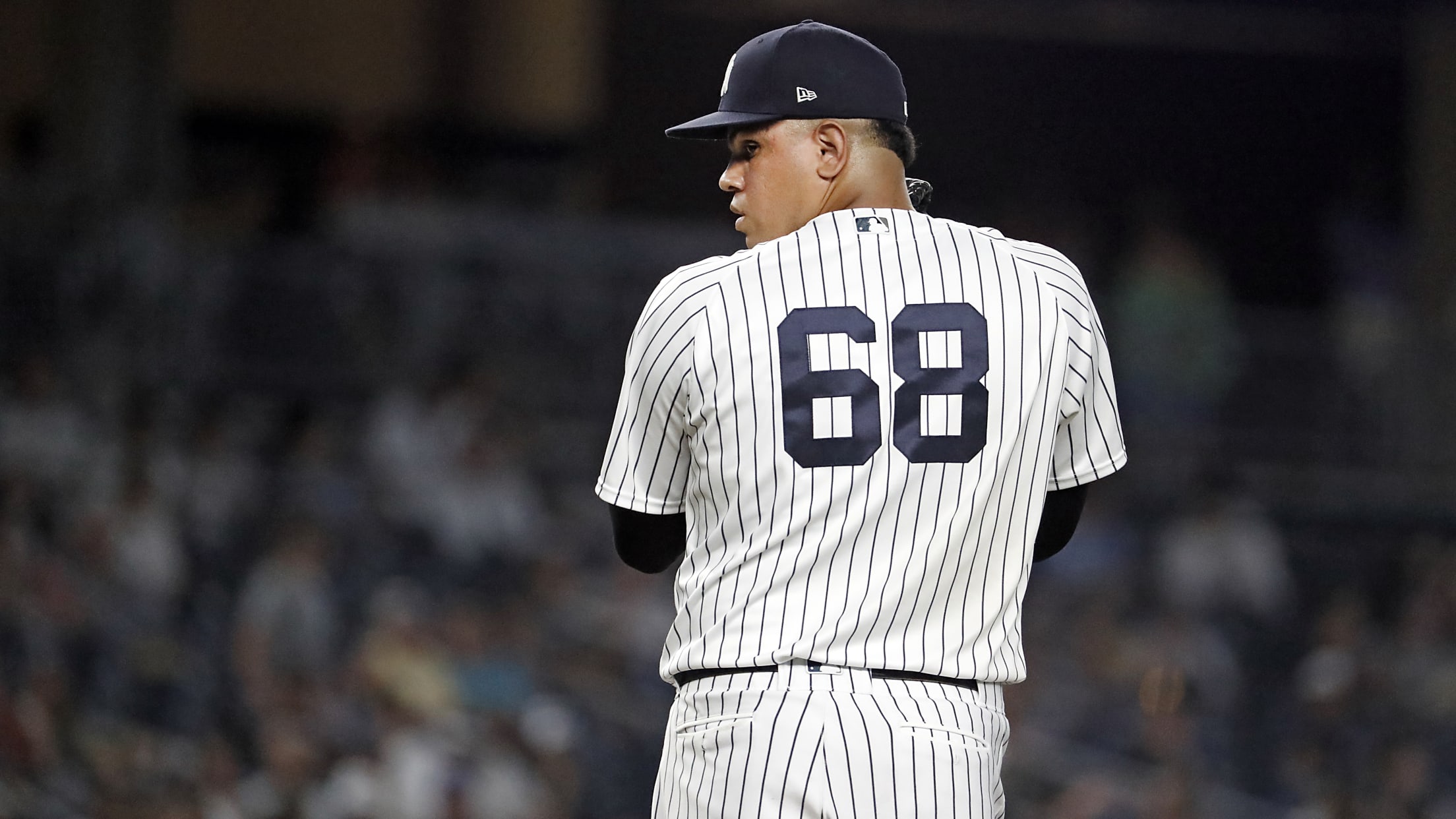 Dellin Betances is no stranger to overcoming adversity. Before he put together a string of four All-Star seasons, the relief pitcher struggled to advance through the Minors and received harsh treatment from the first big league batters he faced. So when he lost his way during the second half of
Yankees Magazine: The Road Taken
His entire life, Luke Voit has sought and seized opportunity, and that has made all the difference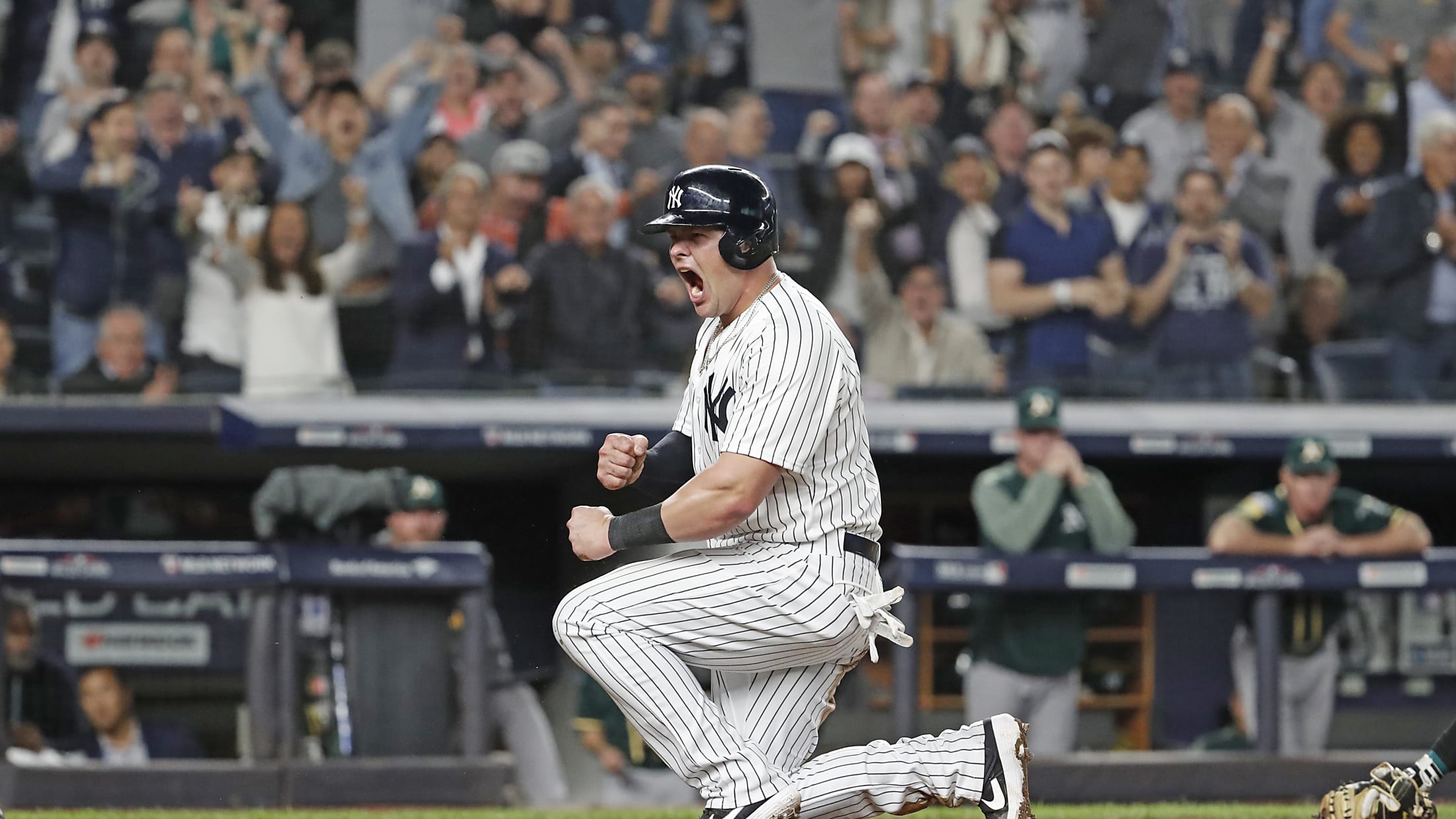 There is a hole in the fence at Lafayette High School in Wildwood, Missouri, one that limber, slight young ballplayers have been squeezing through for years. Xanadu -- or at least the Lancers' baseball field -- lies on the other side, the place to go for a few extra swings
Yankees Magazine: Head of the Class
Even among baseball's all-time greats, Mariano Rivera stands alone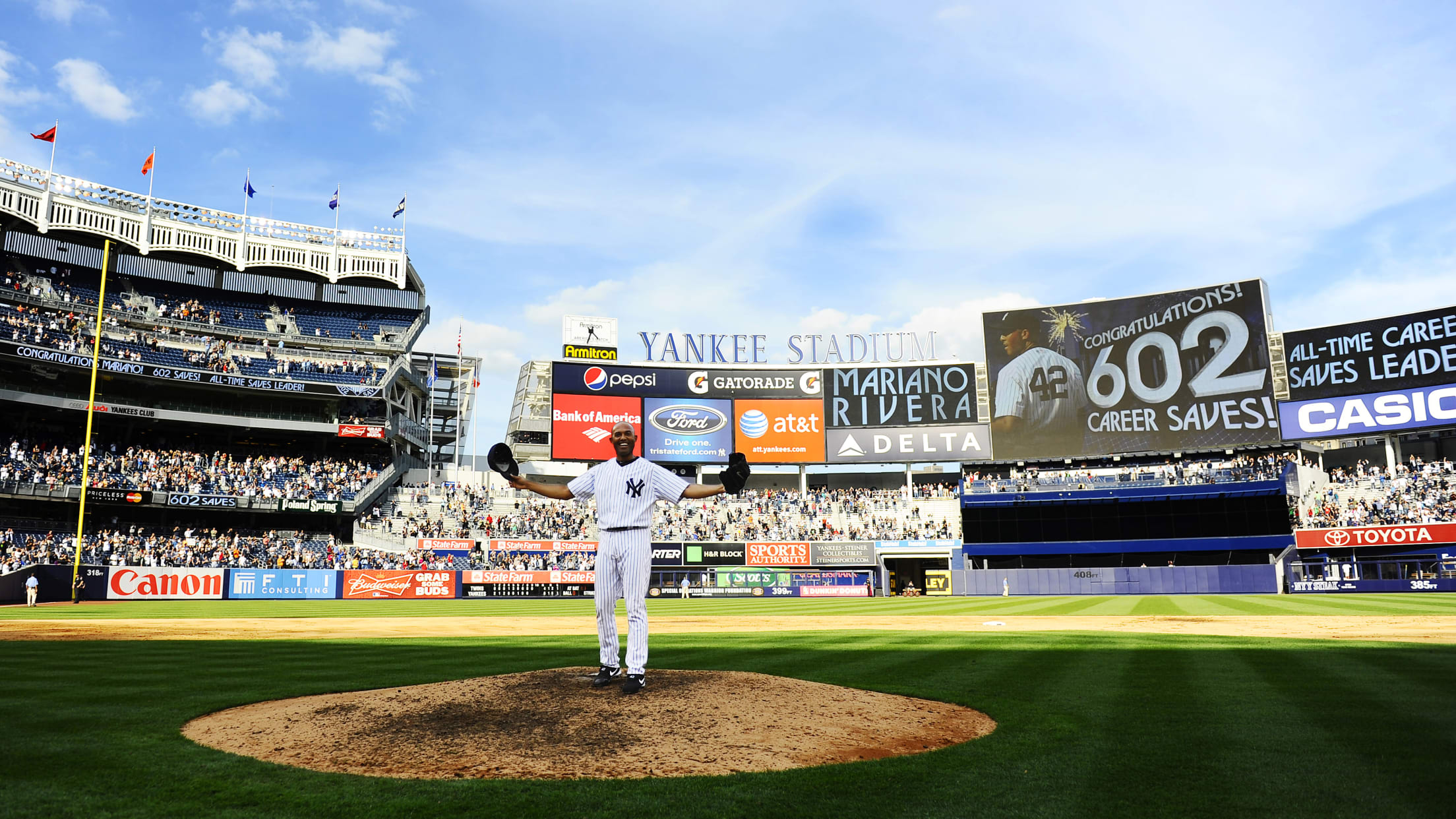 In the ballroom on the 20th floor of Manhattan's St. Regis Hotel, reporters hastily jotted down notes and fired off tweets as Jeff Idelson, the president of the National Baseball Hall of Fame and Museum, introduced the newest recipients of baseball's highest honor."Over 18 seasons with the Mariners, Edgar batted
Yankees Magazine: Icebreaker
Once you get to know James Paxton, you can't help but feel optimistic about the newest Yankees left-hander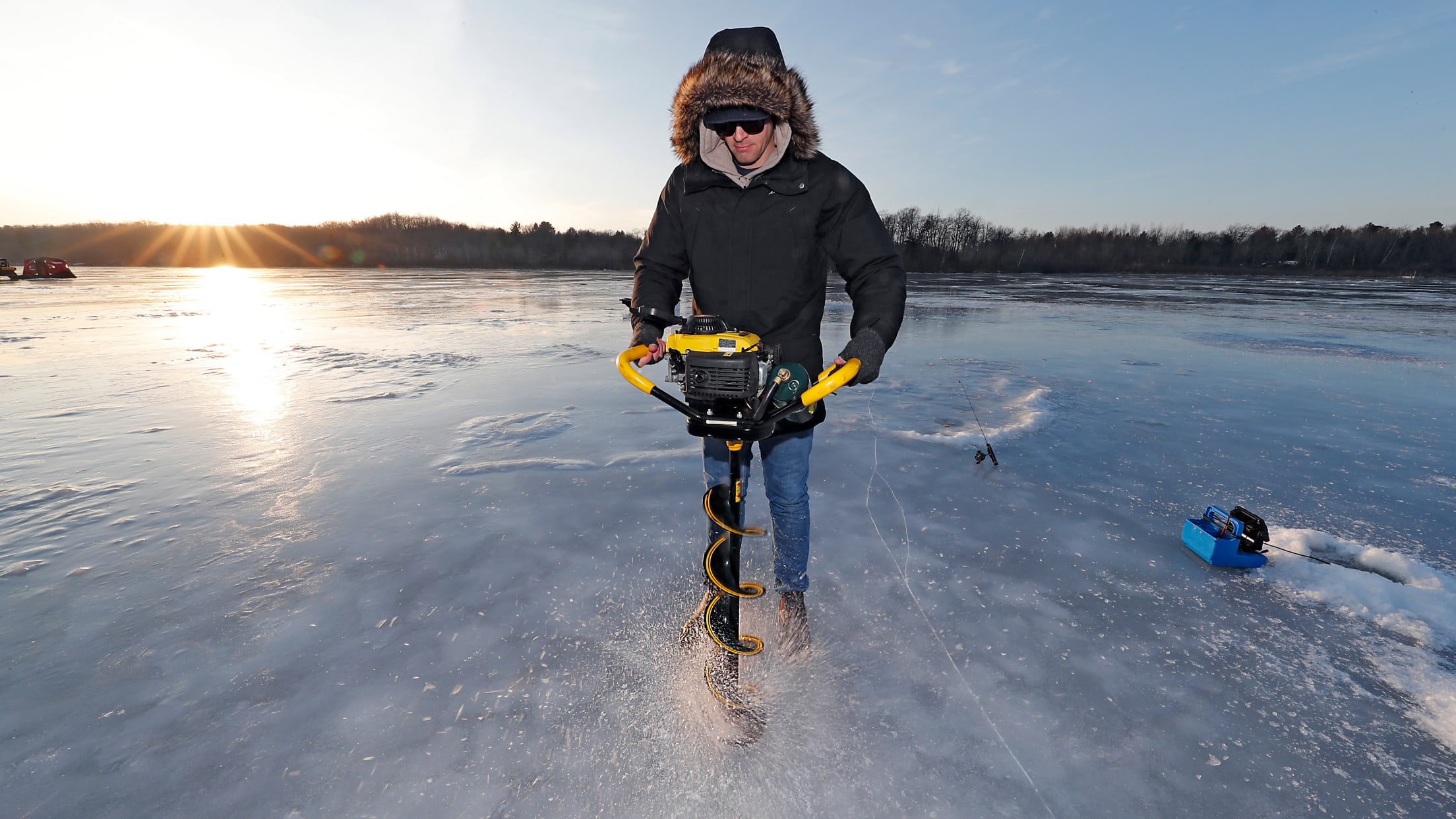 It's not your fault if you weren't paying attention. You're a contributing member of society, with things to do in the morning. You can stay up late all you want, but your kids are still going to come racing into your bedroom at first light, and your boss never appreciates
Yankees Magazine: A Year in the Life
As he prepares for his second season running the Yankees, Aaron Boone is eager to build on an impressive -- but ultimately frustrating -- debut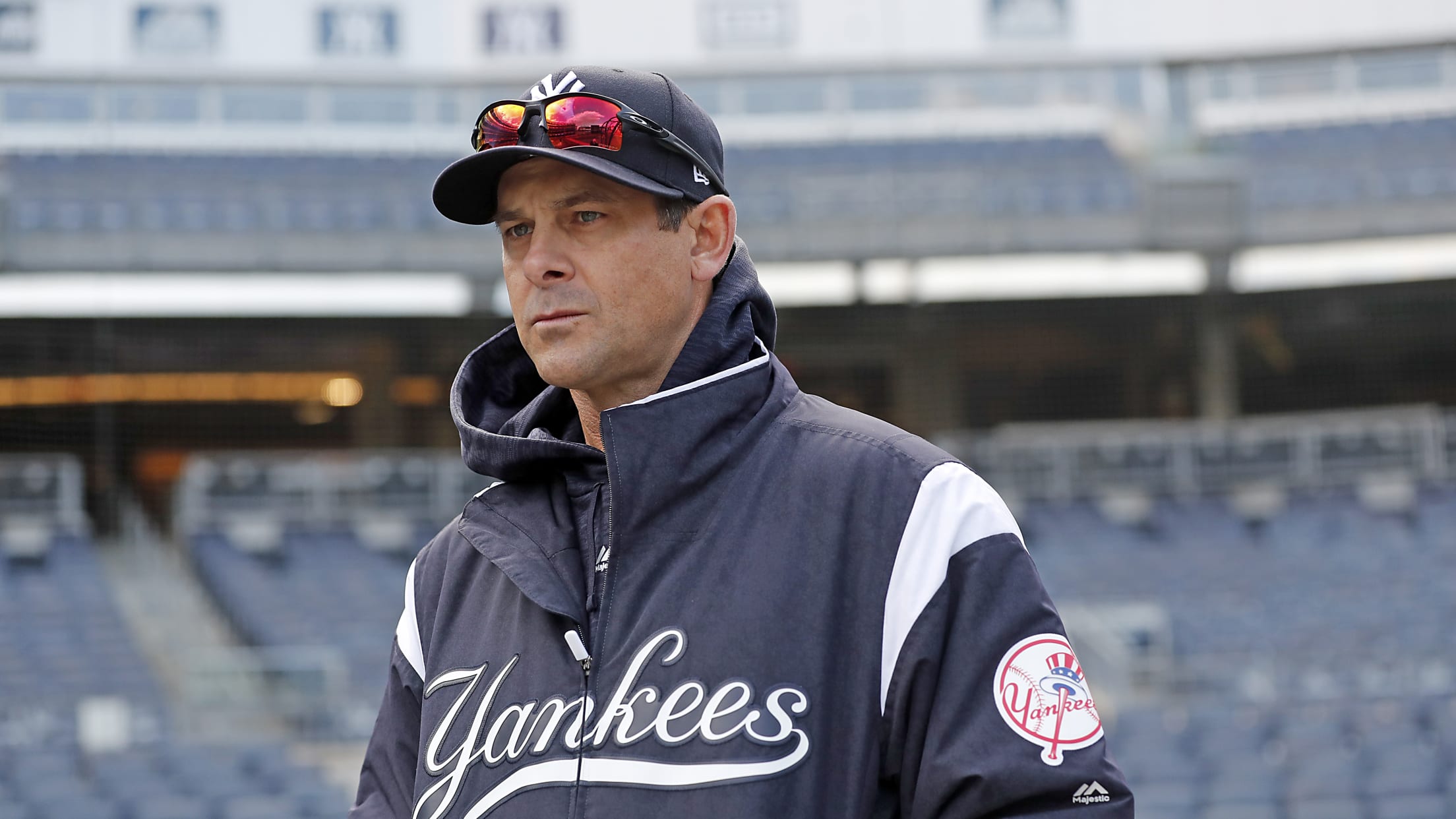 You'll forgive Yankees fans for being a bit perplexed. Recent years have seen objectively remarkable debuts. Gary Sanchez nearly won AL Rookie of the Year honors in 2016 despite playing just 53 games. The year before that, outstanding curtain-raising efforts from Luis Severino and Greg Bird had fans pinching themselves.
Yankees Magazine: Mow 'Em Down
Whether unleashing a well-placed two-seamer or a witty one-liner, Whitey Ford could dominate friends and foes alike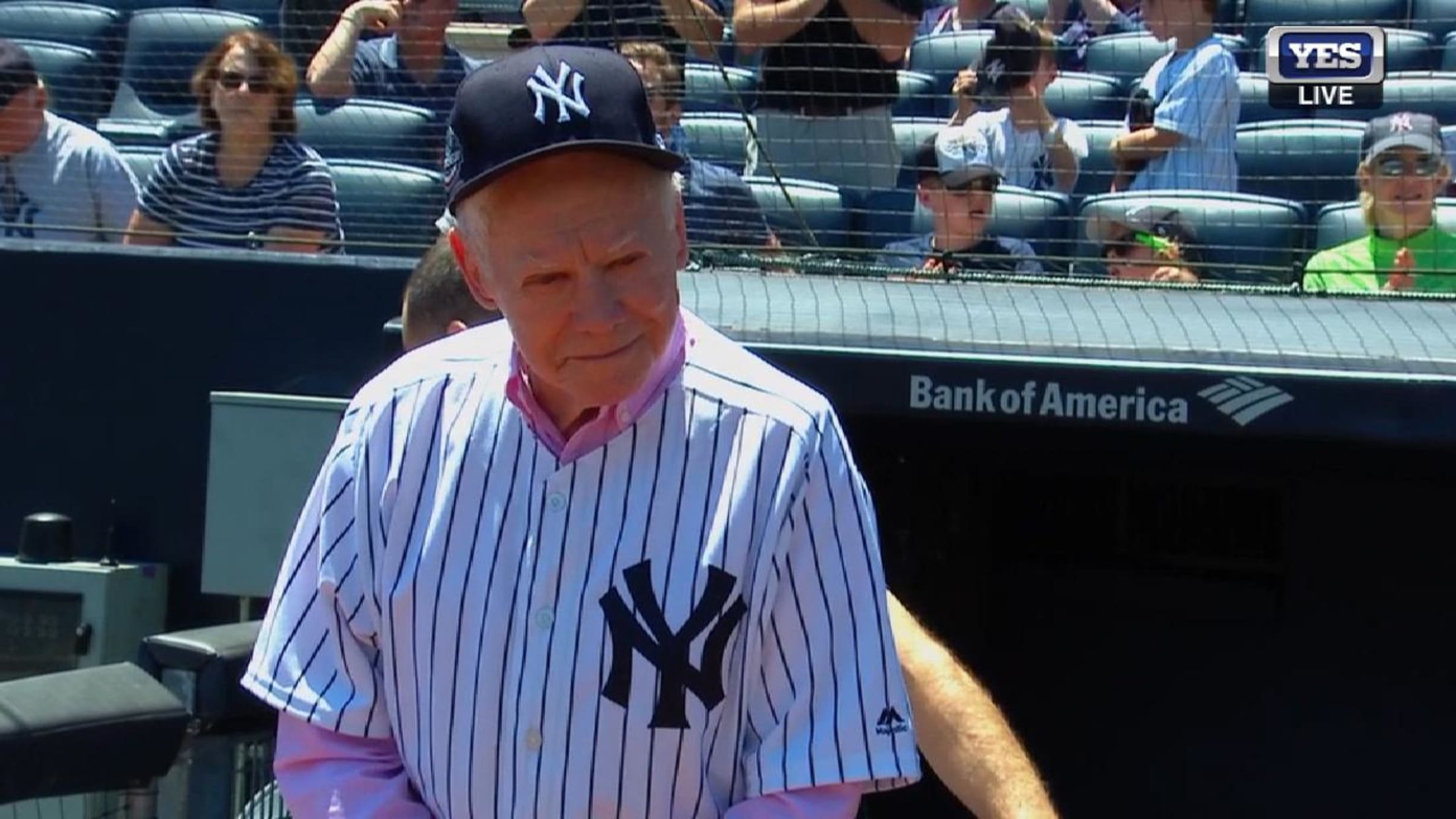 The night before his induction into the National Baseball Hall of Fame in 1974, Whitey Ford went up to his hotel room early. Even the man they called "The Chairman of the Board," who had leaned on his famous cool and his easy swagger to thrive in the cauldron of
Yankees Magazine: A Dream Deferred
Forced to give up his first love in high school, first baseman Luke Voit has found a home in the same place where his brother once lived out their college football fantasies -- Yankee Stadium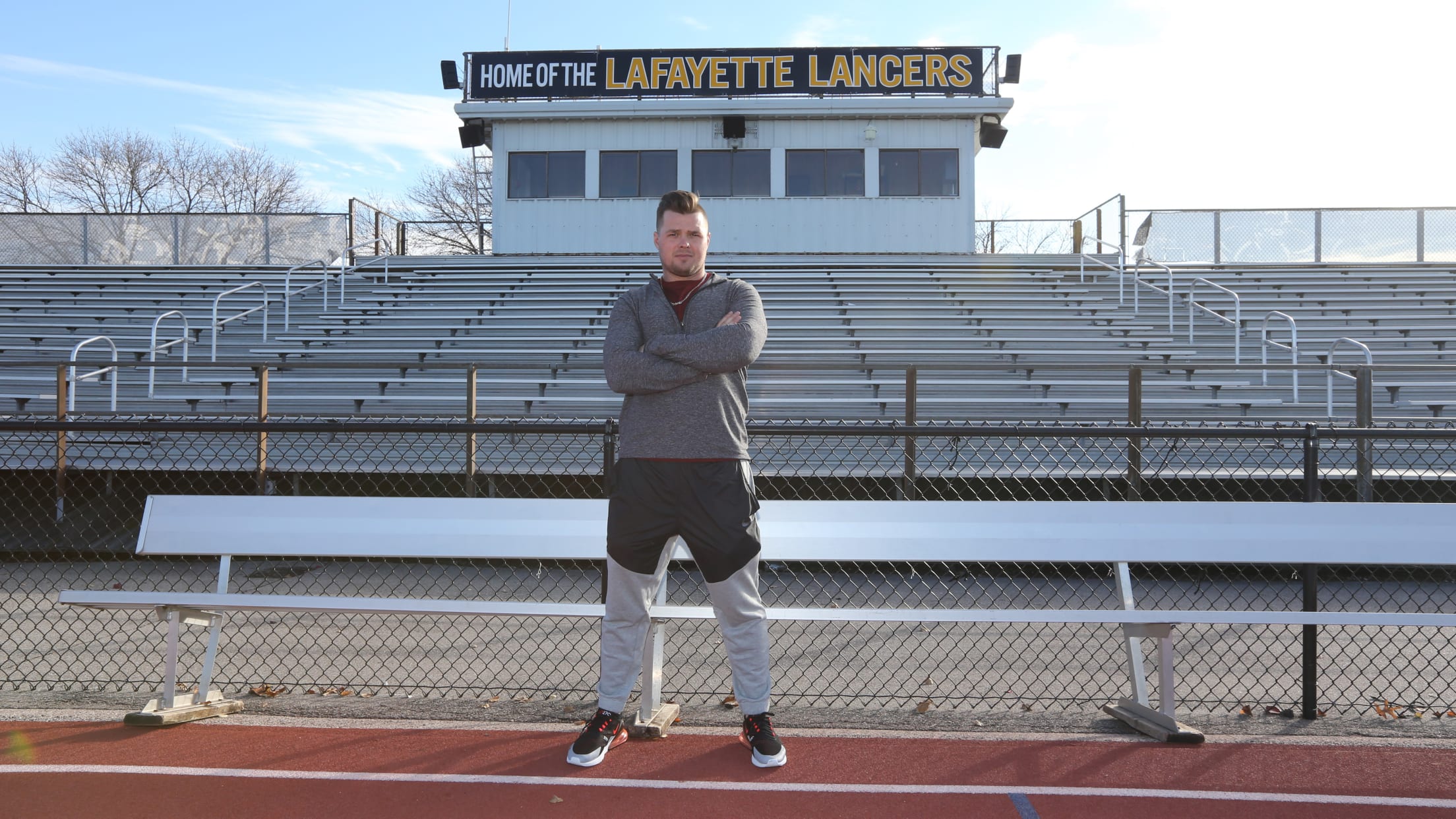 There is a violence inherent to football. The sport triggers the primal instinct that lives within many, giving that urge permission to emerge. Hard collisions. Devastating hits. The gridiron is rage incarnate, and the full-bodied emotion can be terrifying. But that was the part Luke Voit loved most.Voit is not
Yankees Magazine: Rookies Of The Years
As Gleyber Torres and Miguel Andujar vie for 2018 honors, we examine the Yankees' previous award winners and contenders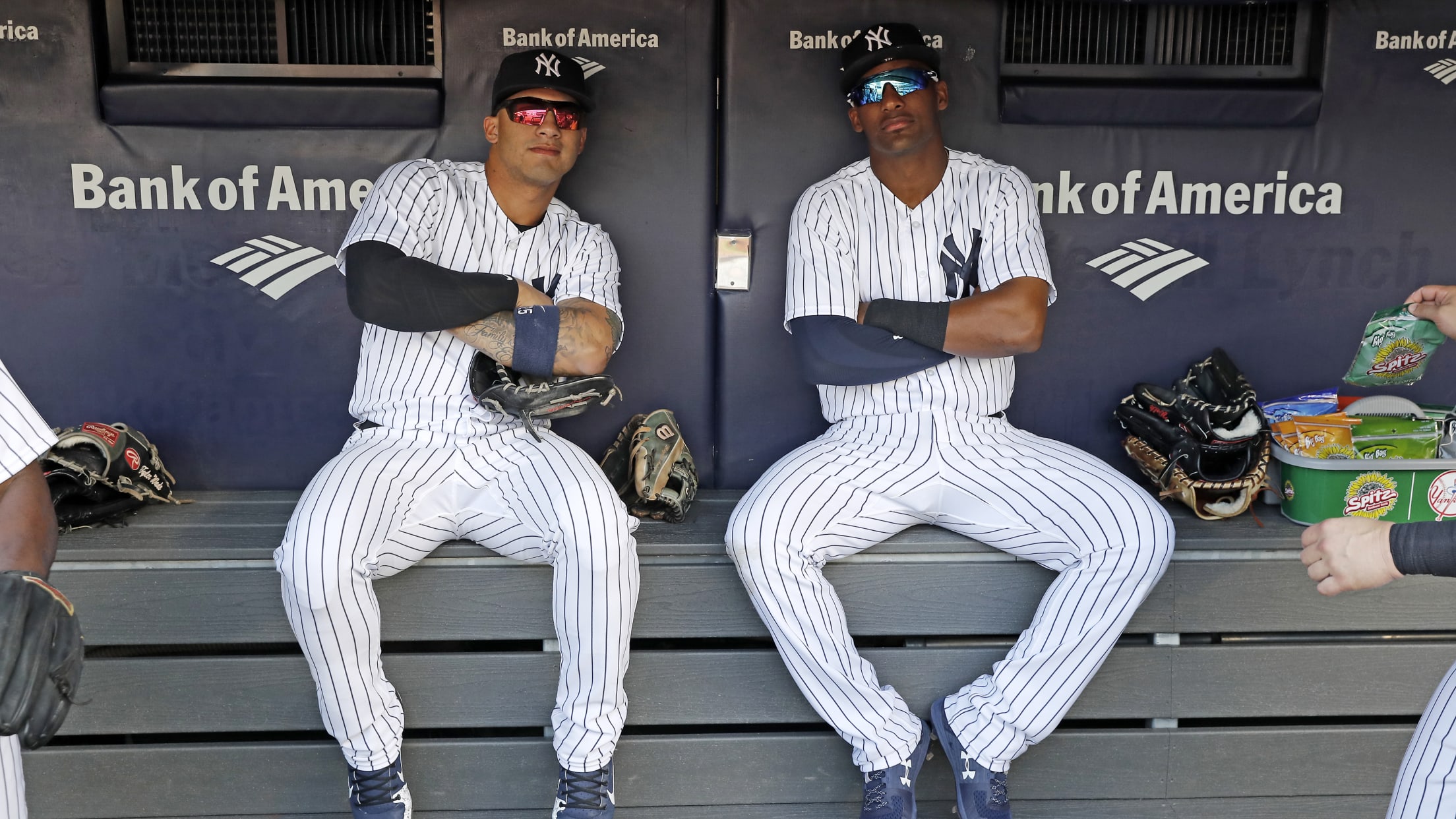 In 1940, the Chicago chapter of the Baseball Writers Association of America decided to honor the owner of the White Sox by bestowing the J. Louis Comiskey Memorial Award upon the top rookie in the Majors. This practice continued for seven years, with four National Leaguers and three American Leaguers
Yankees Magazine: Home Sweet Home Away From Home
On Nov. 17, Notre Dame and Syracuse will renew their rivalry in a familiar setting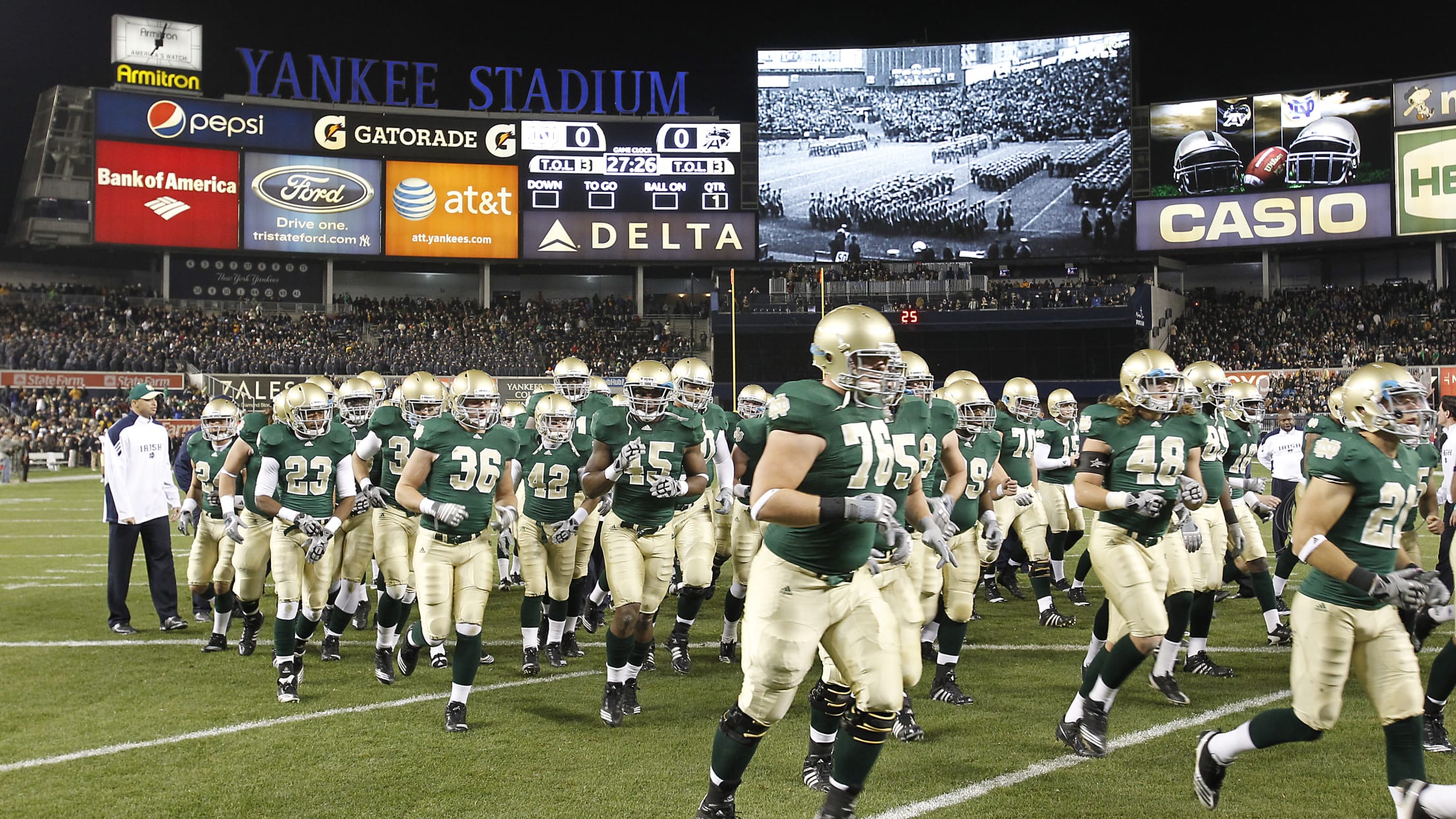 On a steamy and hot day in upstate New York, the Syracuse Orange football team has just concluded its afternoon practice. Training camp is in full swing for Dino Babers' squad, which won four games in each of his first two seasons as head coach.A few minutes after the workout,
Yankees Magazine: Icing on the Cake
With a huge October, Scott Brosius helped cement the 1998 Yankees' place in baseball history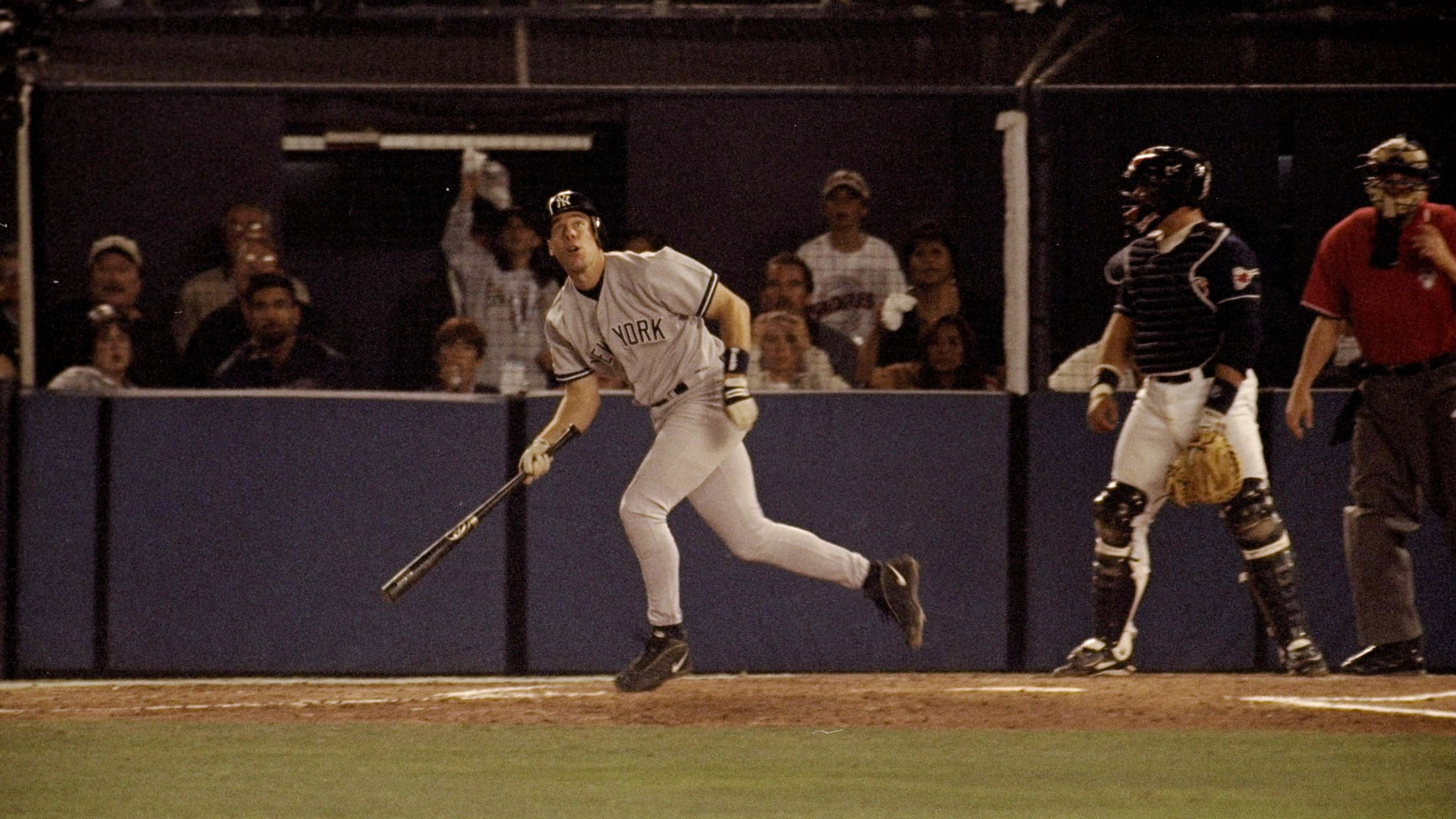 To this day, Scott Brosius insists that you could choose any player on the 1998 Yankees who was just as, if not more, deserving of the World Series MVP Award than he was.Nevertheless, Brosius walked away with the hardware after a Fall Classic -- and, in fact, an entire season
Yankees Magazine: Split Personality
For five successful seasons, Masahiro Tanaka has balanced impeccable command and a fiery competitiveness on the field with a playful, positive attitude off it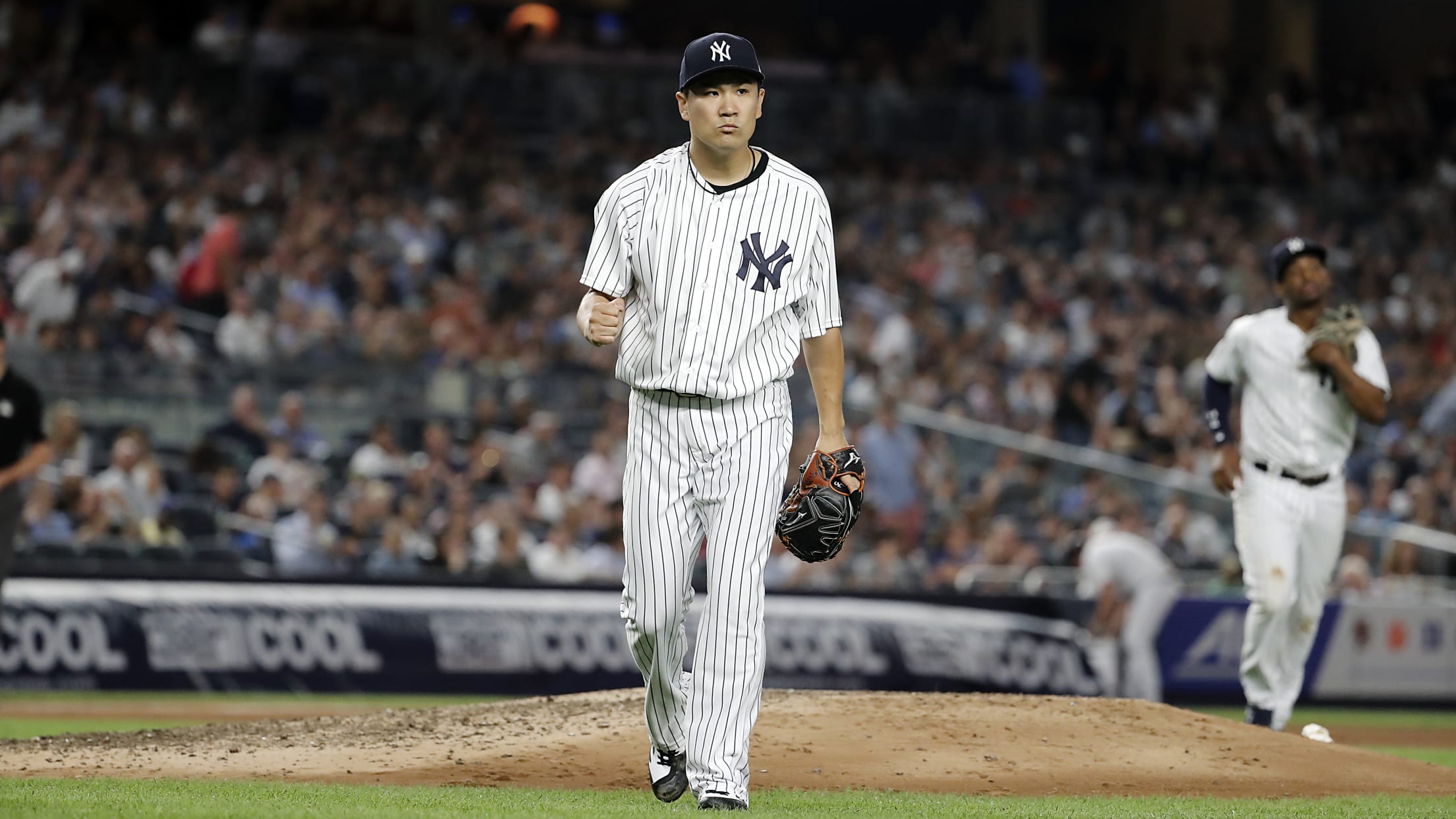 On the days he starts, Masahiro Tanaka leans back in his chair in the spacious Yankees clubhouse. His legs are tilted straight up at an angle to the floor, feet perched flat against the glass partition that separates one locker from the next. Or, in Tanaka's case, the glass offering
Yankees Magazine: A Man With a Plan
A revelation since arriving in the Bronx this summer, J.A. Happ has fortified the Yankees' rotation with a style all his own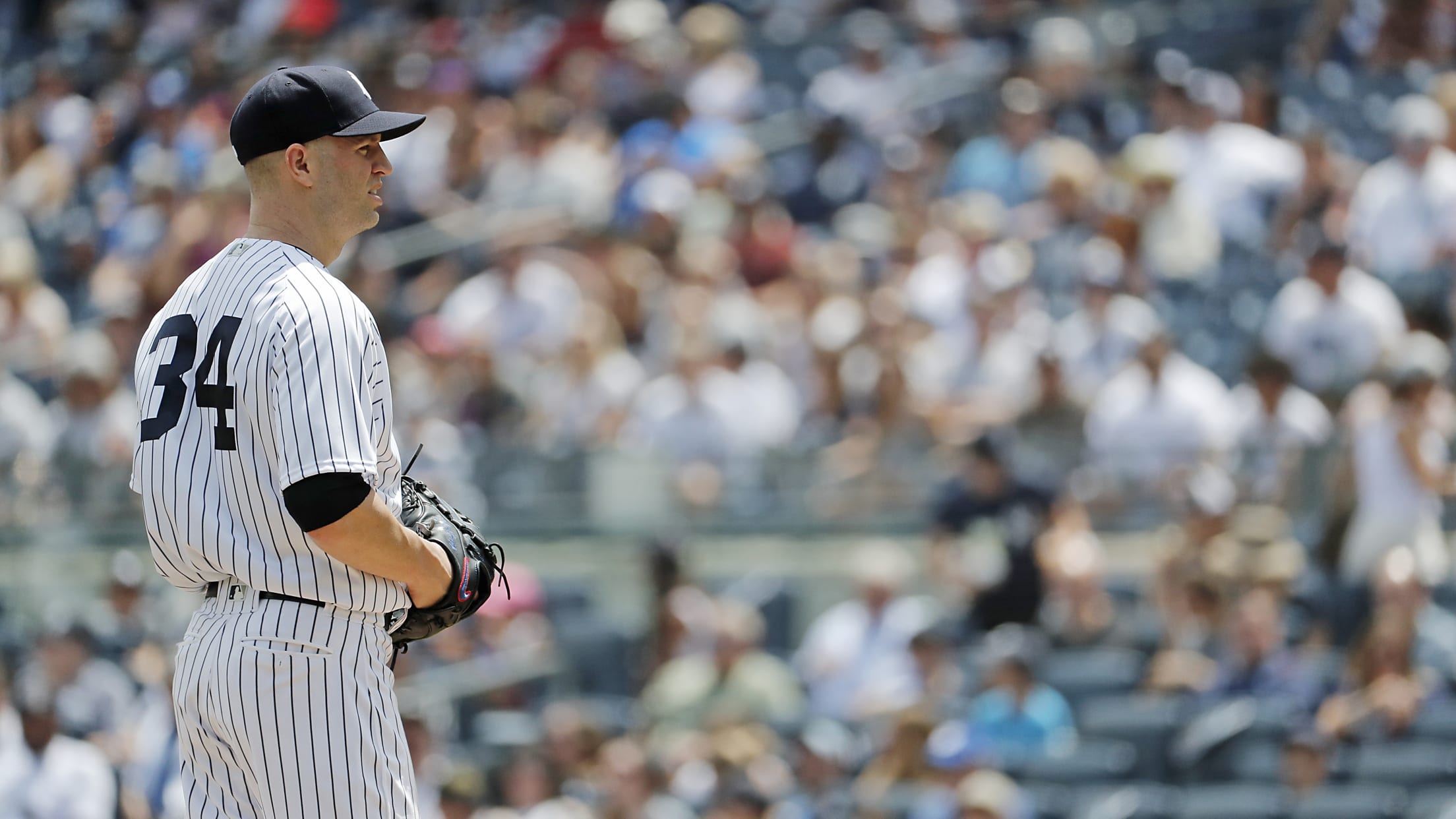 His Yankees debut on July 29 -- a 6-3 win over the Kansas City Royals -- could best be described as a workmanlike performance for J.A. Happ. The southpaw didn't quite dominate. He competed and won, allowing one run over six innings with Salvador Perez's solo home run accounting for
Yankees Magazine: The Take And The Give
CC Sabathia's big league success is hard-earned, but he is still cognizant of the debts he owes to those who made it all possible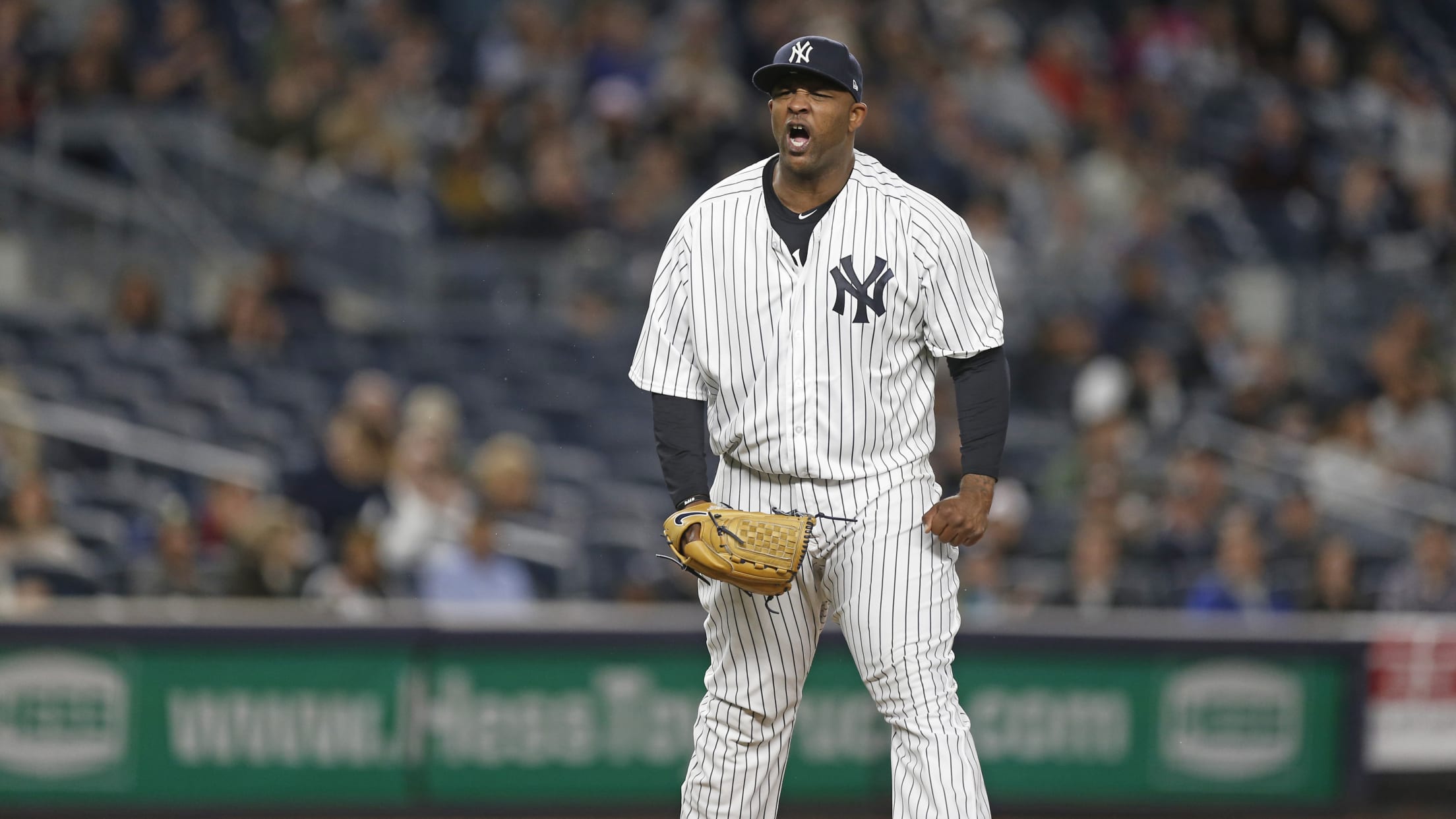 We begin where we'll finish, on the grounds of Vallejo High School on June 2, 1998. It's just two years since the naval shipyard in town closed down, burying the city under a strain of unemployment, boarded-up windows and crime. So much crime. The shuttered Mare Island is just one
Yankees Magazine: Whoa, Nellie!
As the bridge to Mariano Rivera, Jeff Nelson locked down the late innings for the 1998 Yankees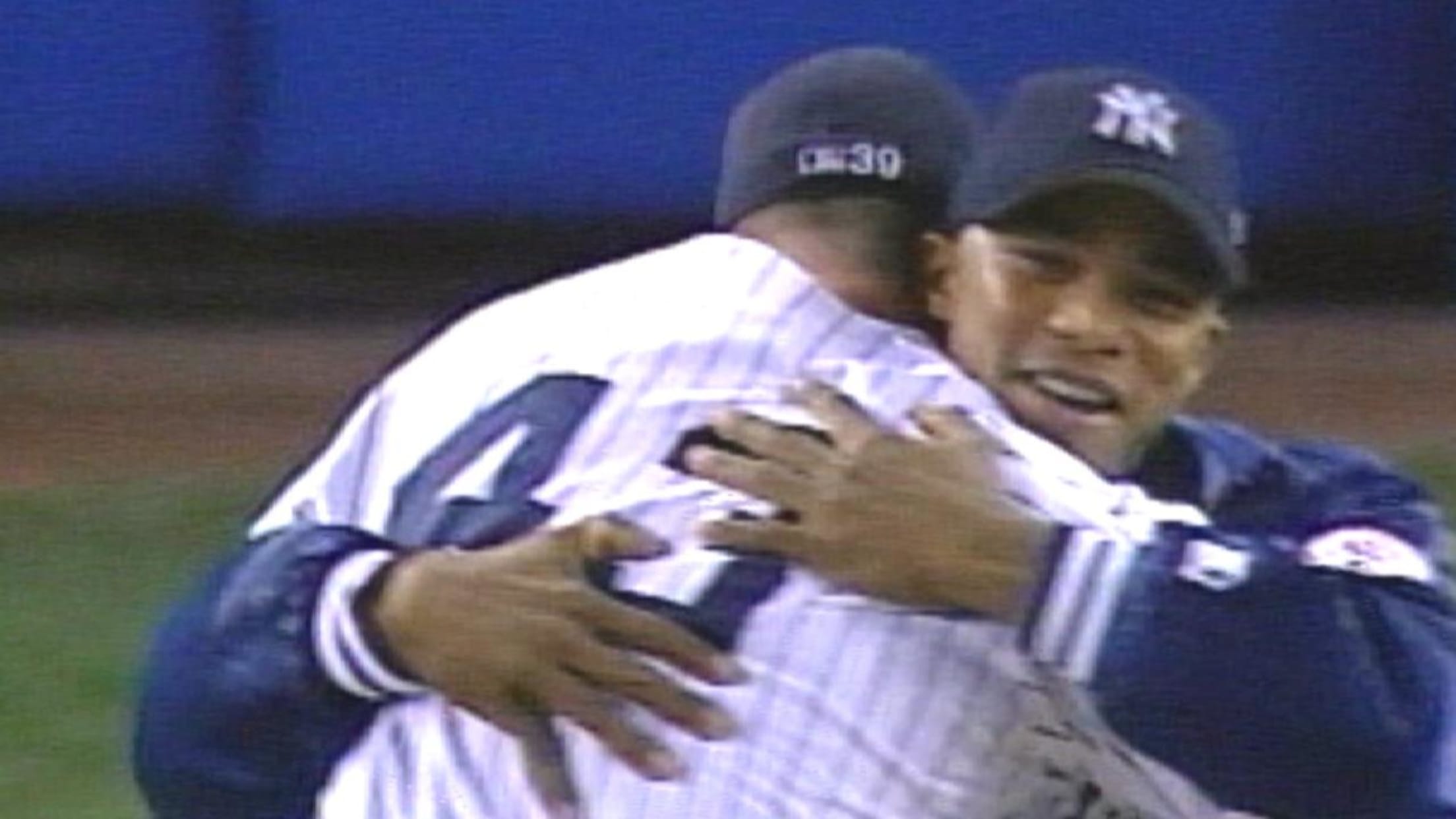 Jeff Nelson had a very specific role on the 1998 Yankees: Protect the lead until Mariano Rivera entered the game. A 6-foot-8 right-hander with a wipeout slider, the Maryland native was more than up for the job, and along with Mike Stanton, he formed a dynamic late-inning bridge to the
Yankees Magazine: End Game
By acquiring Zach Britton at the deadline, the Yankees are playing their part in a bullpen revolution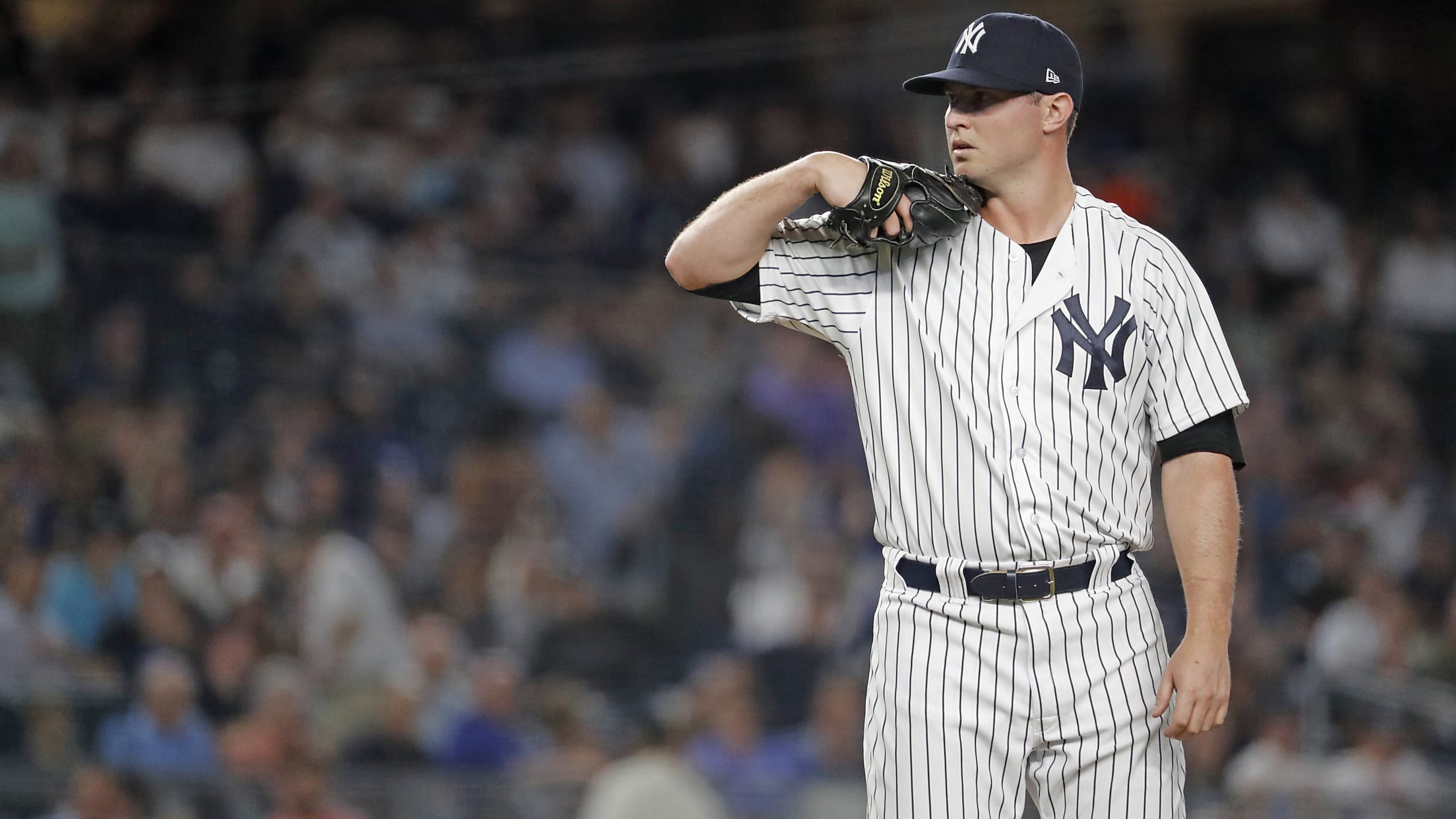 This is a bullpen story, and we're going to talk about bullpens, so just bear with us. But let's spend a minute or two with the 2018 Yankees' batting order, the one that simply could not be stopped during the first half of the season. Opposing pitchers were hopeless. If
Yankees Magazine: The Ultimate Comeback
After 9/11, sports played a huge role in helping the country heal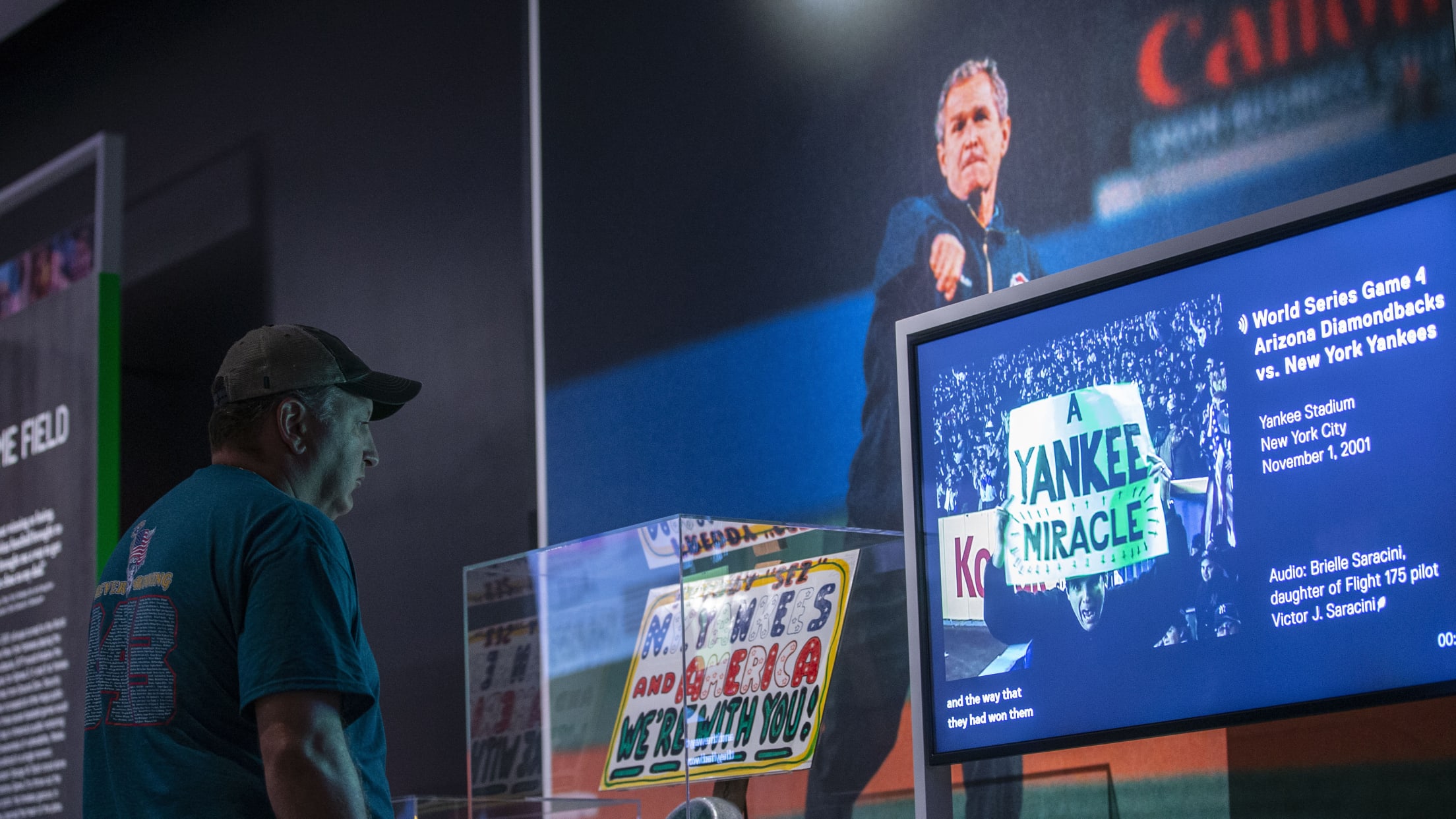 No, the Yankees did not win the World Series in 2001. There were no world championship celebrations or parades up the Canyon of Heroes. And yet it's hard to come up with a more memorable postseason run, not just for Yankees fans, but also the country as a whole.In part
Yankees Magazine: Battle Ready
Miguel Andujar is finally thriving in the Majors, but he knows the work is just getting started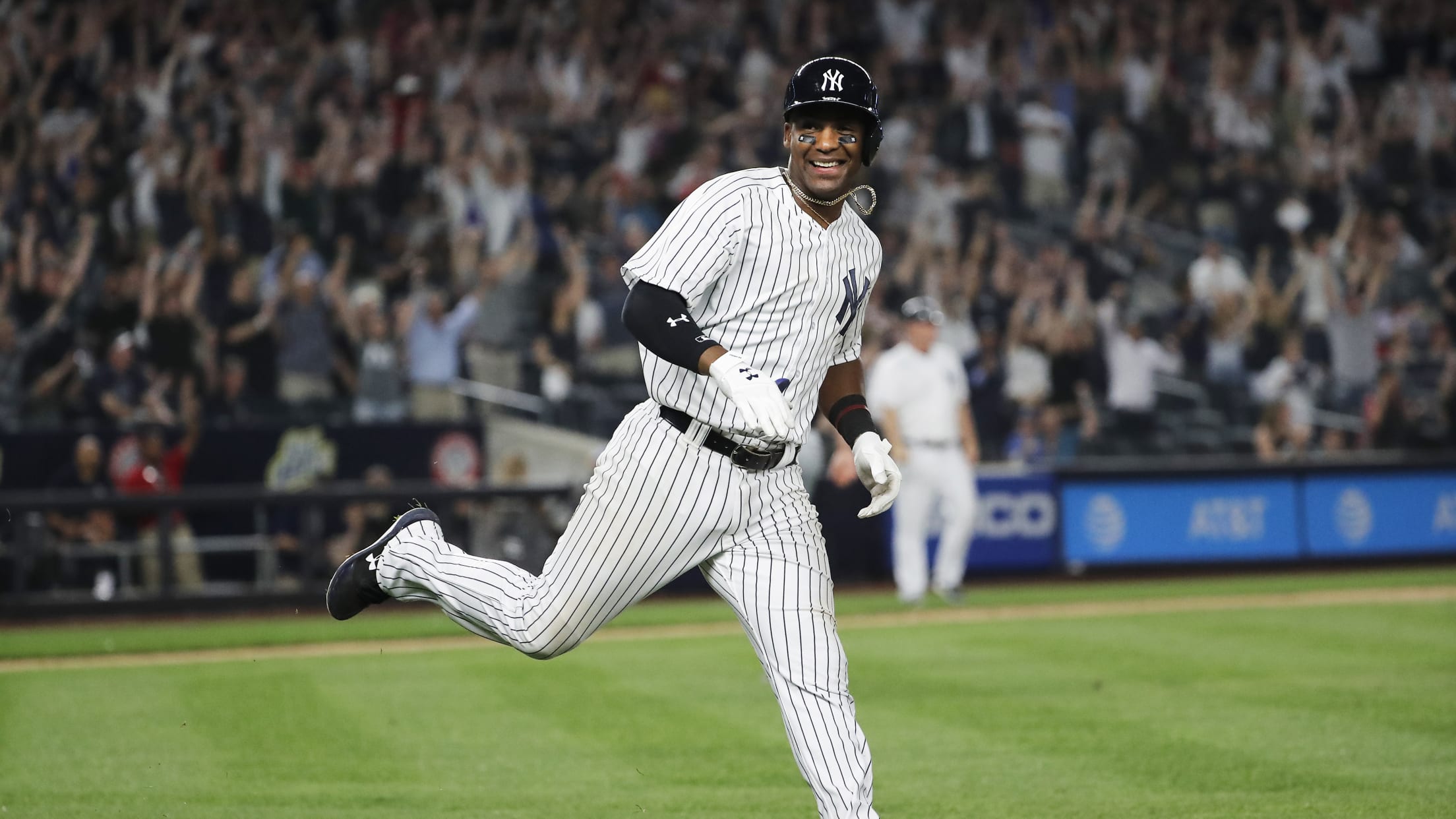 As the winter months gave way to spring this past offseason, one of the Yankees' few outstanding questions was at third base. Would the team re-sign free agent Todd Frazier, a seasoned veteran who came to the Bronx for the home stretch of the 2017 season and made a positive
Yankees Magazine: Fun is Good
The Charleston RiverDogs know how to have a good time. They've been doing it for 175 seasons (in dog years)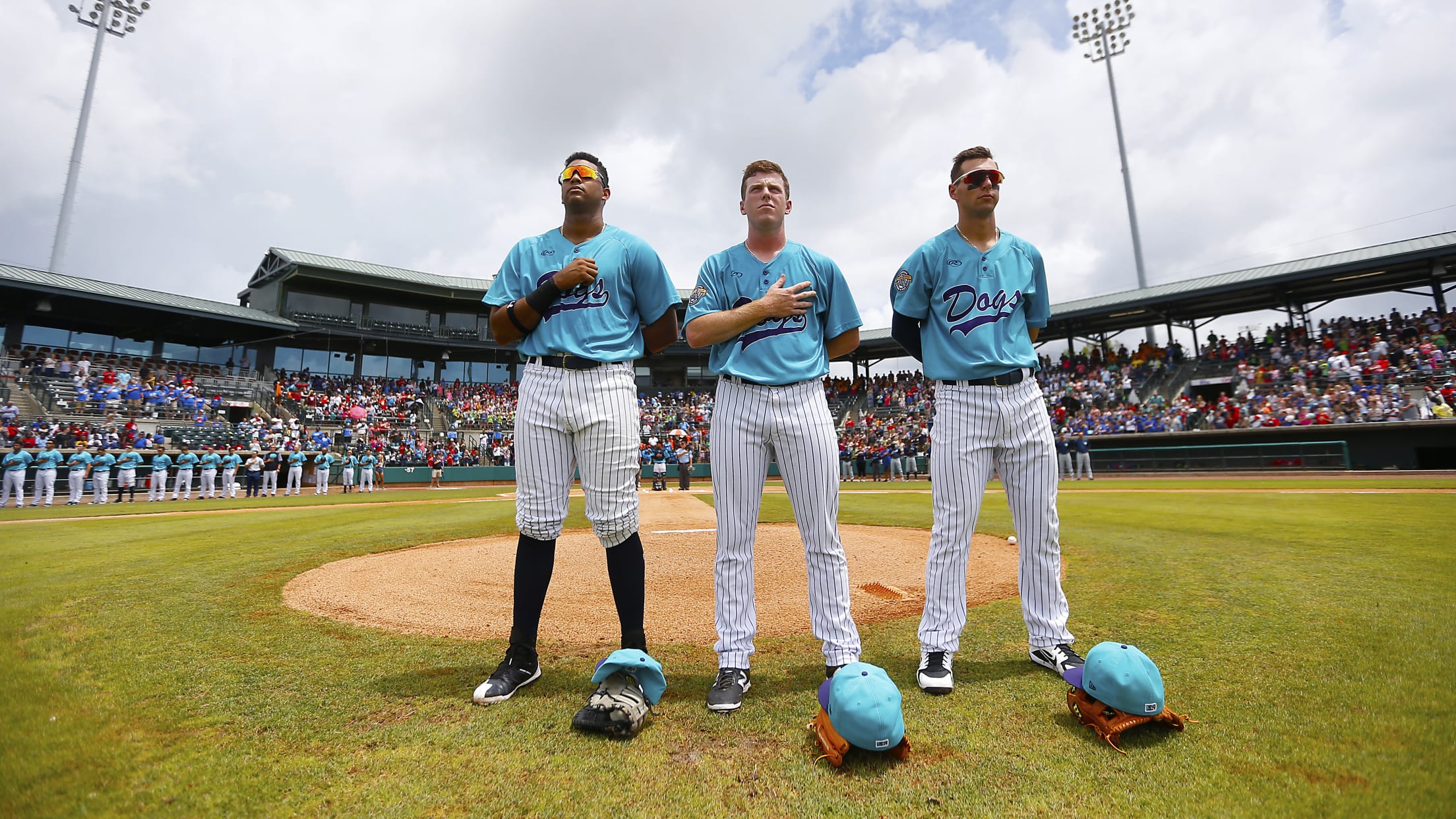 No one truly knows if reincarnation exists. But in baseball, rebirth is happening all the time. Every year there's roster turnover, front office shake-ups and reshuffling of priorities. Those are the more common forms of change. But every once in a while something much bigger occurs -- one organization becomes