Yankees Magazine: Known Unknown
You may not have seen DJ LeMahieu coming, but whose fault is that?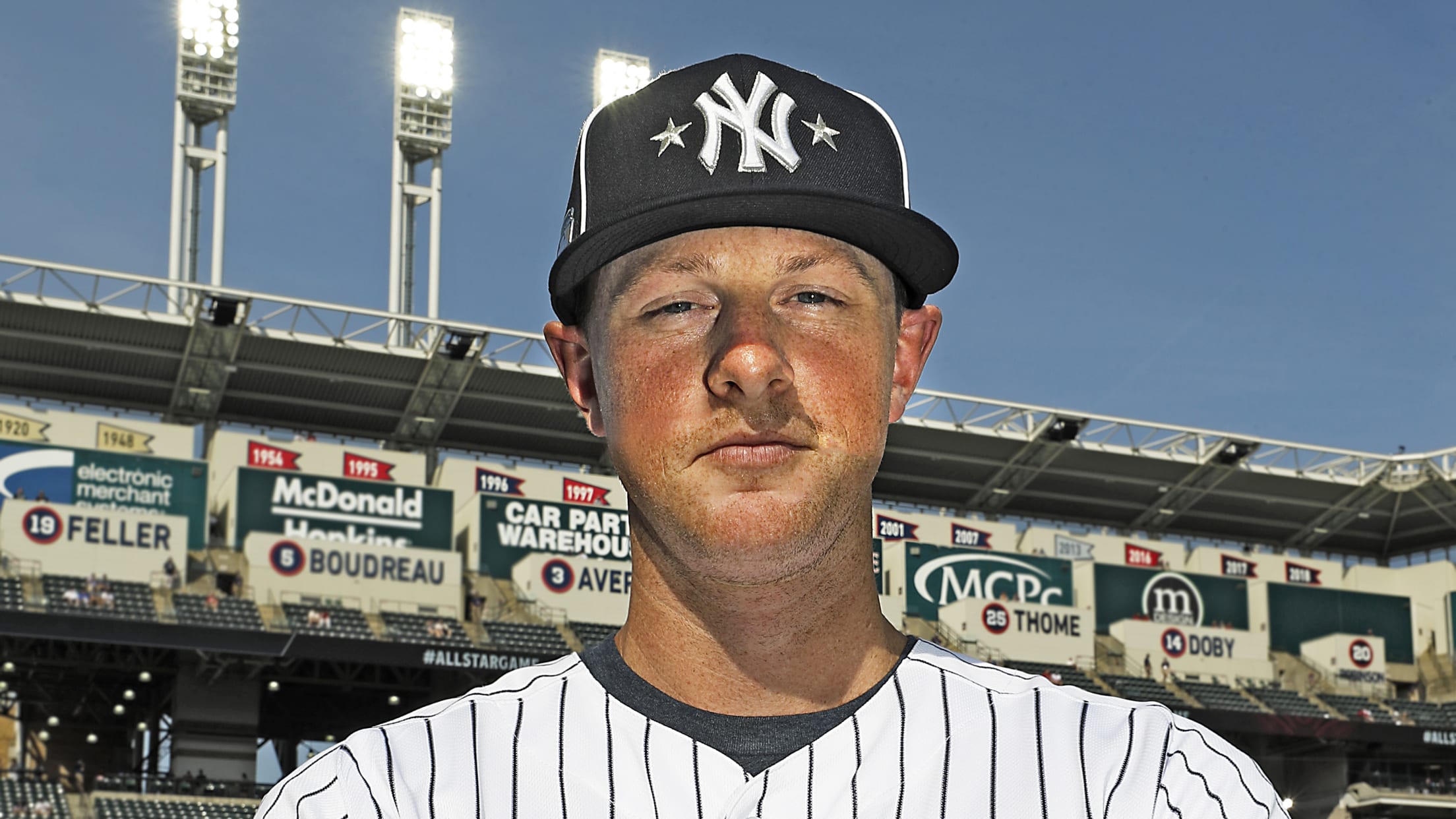 As the National League All-Stars settle into their assigned seats for their media availability -- a cacophonous cattle call that still blessedly lacks the pure nonsense of the NFL's Super Bowl Media Day -- the Colorado Rockies contingent sits bracing for the inevitable. Charlie Blackmon, going through the routine for
Yankees Magazine: Legend of the Susquehanna
Mike Mussina's baseball journey is an inspiration to any Northeast kid with a Wiffle ball and a dream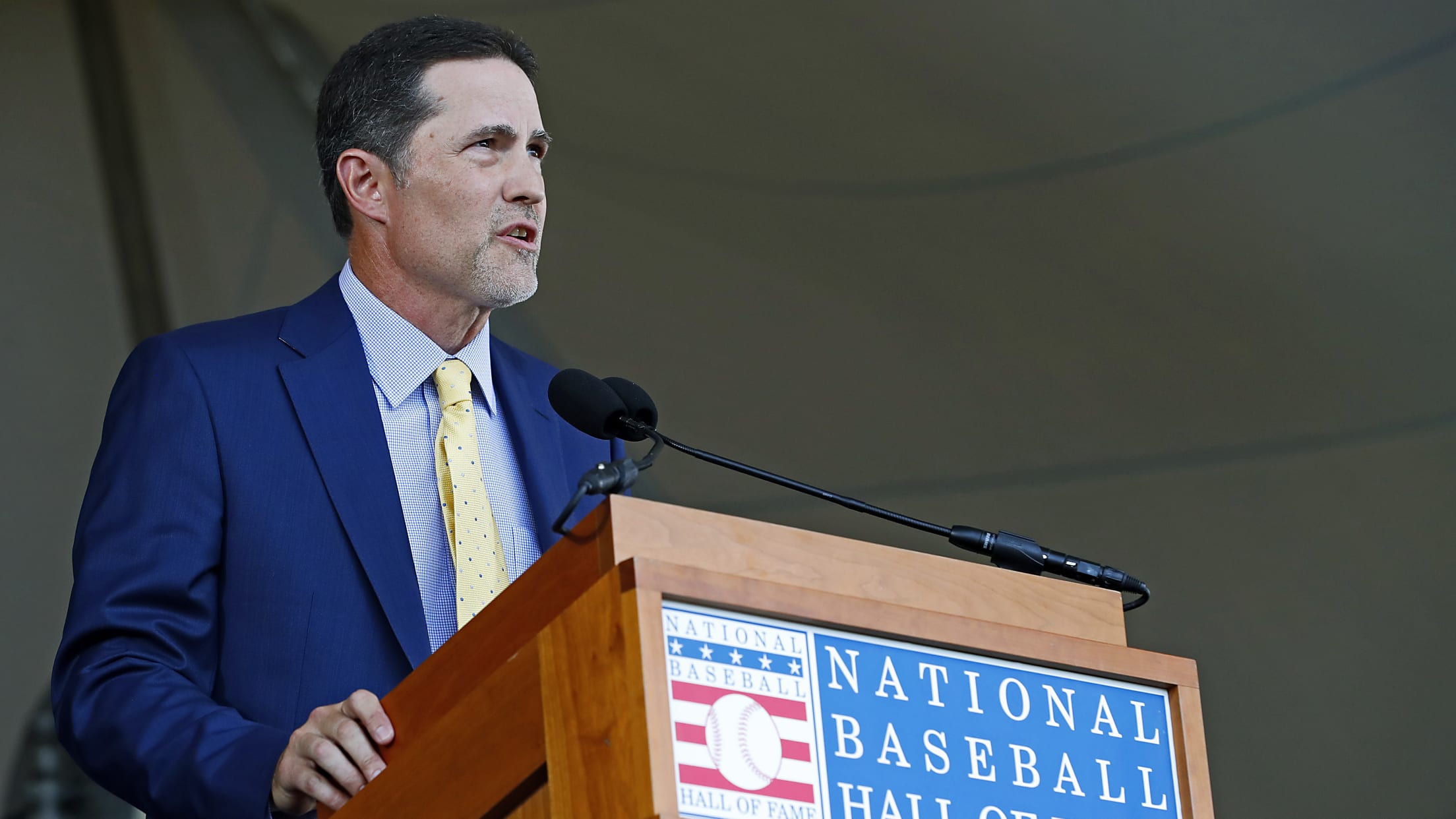 Precisely 24 hours before the National Baseball Hall of Fame's 80th induction ceremony, sportswriters and photojournalists from all over the western hemisphere gathered inside the Clark Sports Center in Cooperstown, New York, for their first look at the Class of 2019. As Harold Baines, Edgar Martinez, Mike Mussina, Mariano Rivera
Yankees Magazine: Trip of a Lifetime
The Yankees' sojourn in London yielded two wins over Boston and much more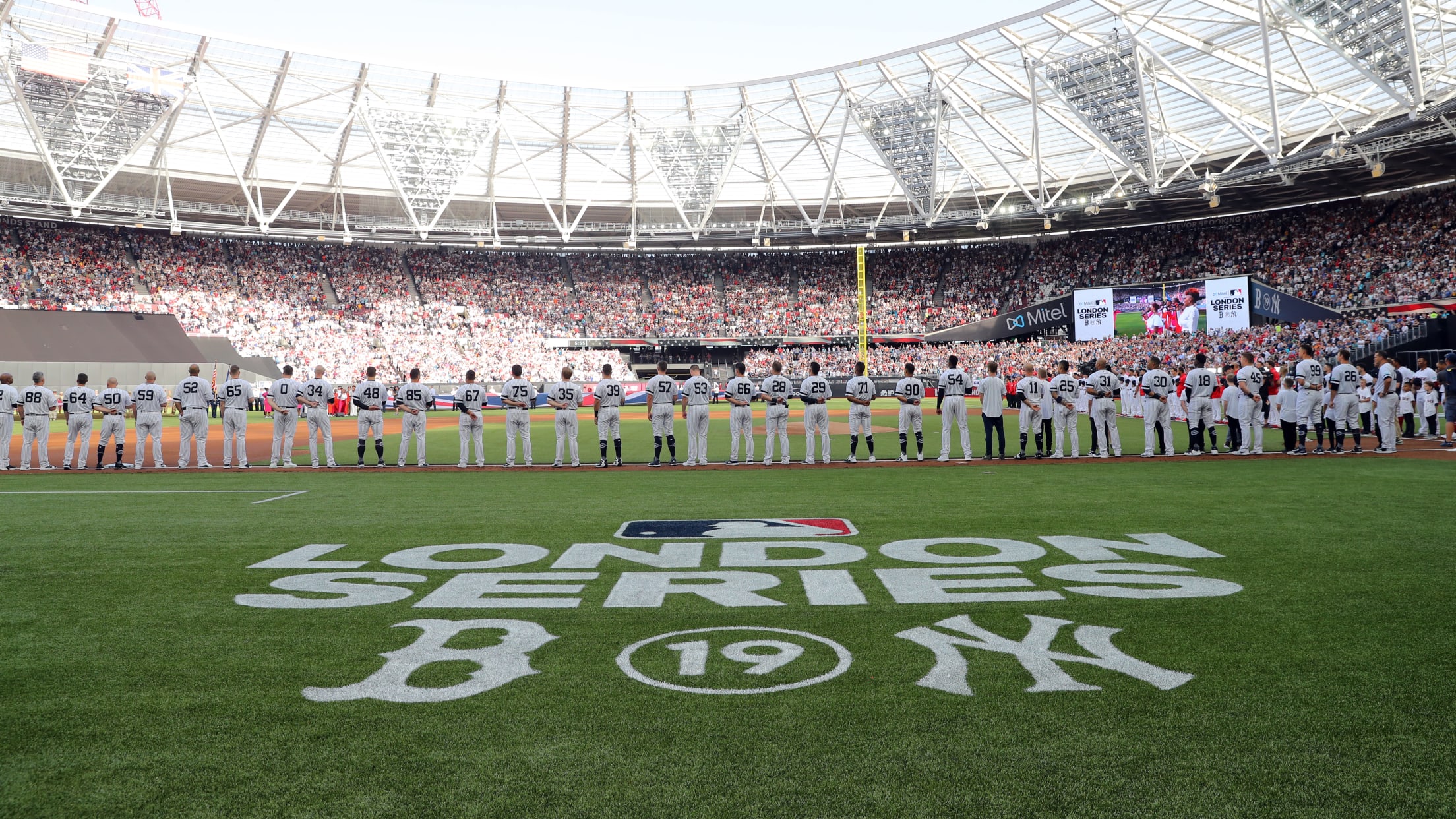 History was about to be made, and everyone in London, it seemed, was excited about it. Fans had arrived from all over the globe, and on the main thoroughfare that connects London's Heathrow Airport to the city's financial district, there were several large signs promoting the first regular-season Major League
Yankees Magazine: Munson's legacy lives on
The oral accounts, not the tangible shrines, best foster memories of Thurman Munson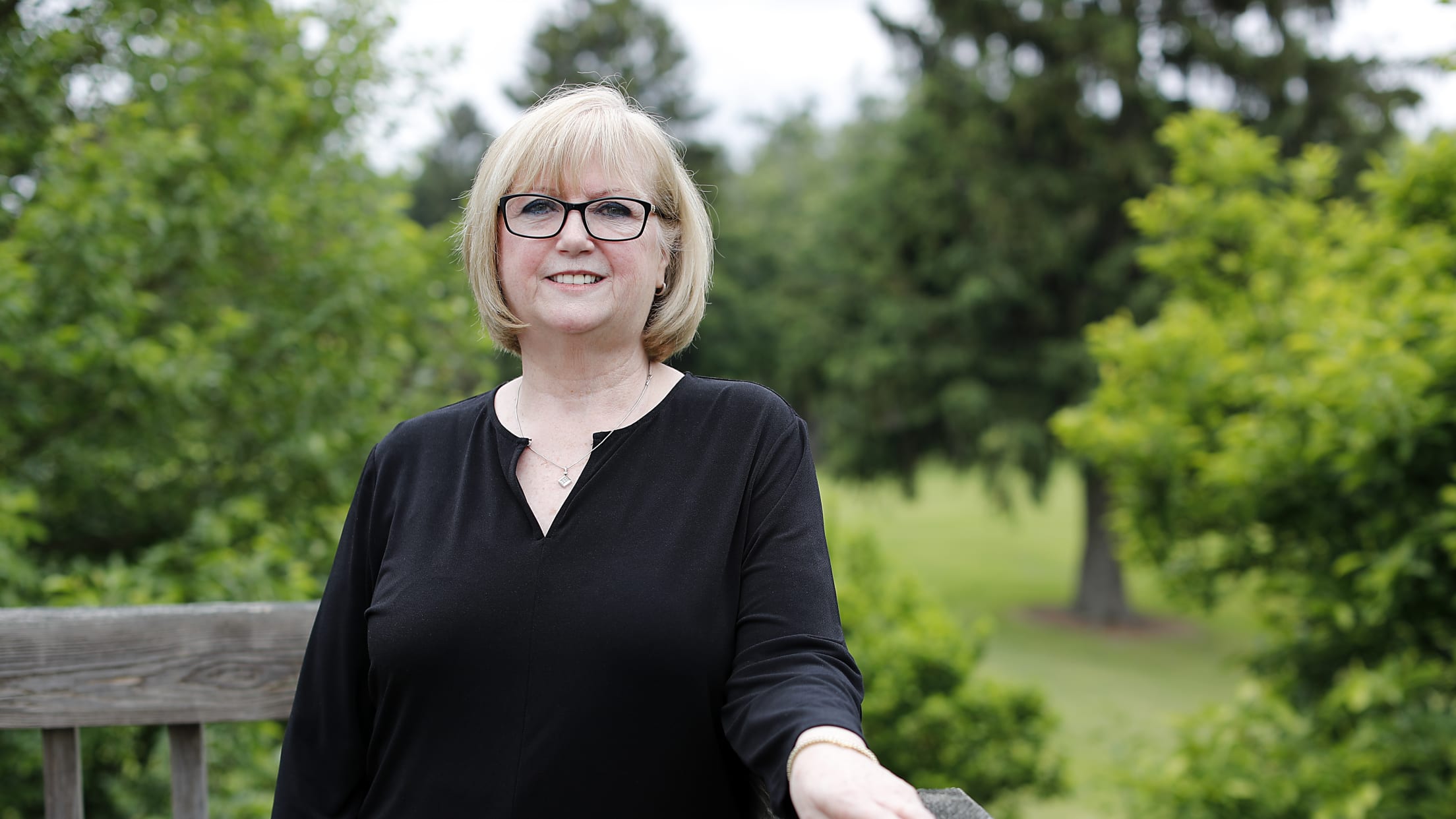 Canton, Ohio, is a city practically built on immortality. Rolling south down I-77, your first glimpse that you might be somewhere comes from the power lines suspended over the highway, supported by towers in the shape and iconic yellow of football goalposts. To your right, there's the temple to the
Yankees Magazine: Rocket Relaunch
Roger Clemens recalls his tenure in pinstripes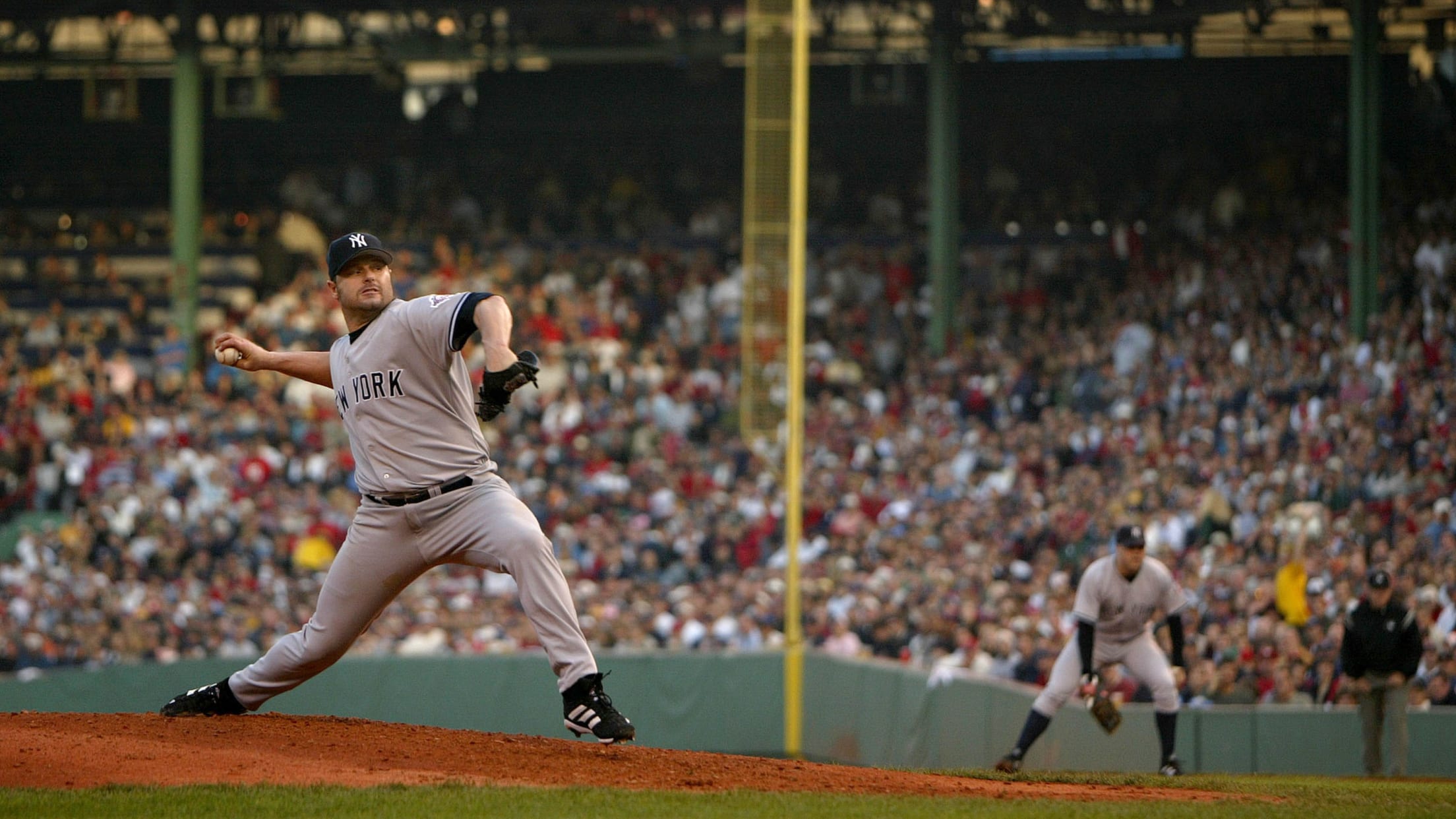 It has probably been a while since you've heard much from Roger Clemens. Since pitching his final big league game in 2007, the 354-game winner has maintained a relatively private existence in his hometown of Houston. But on his first visit to the current Yankee Stadium, the seven-time Cy Young
Yankees Magazine: A Moonshot for the Ages
Fifty years after Apollo 11 brought Yankee Stadium to a halt, baseball celebrates the lunar landing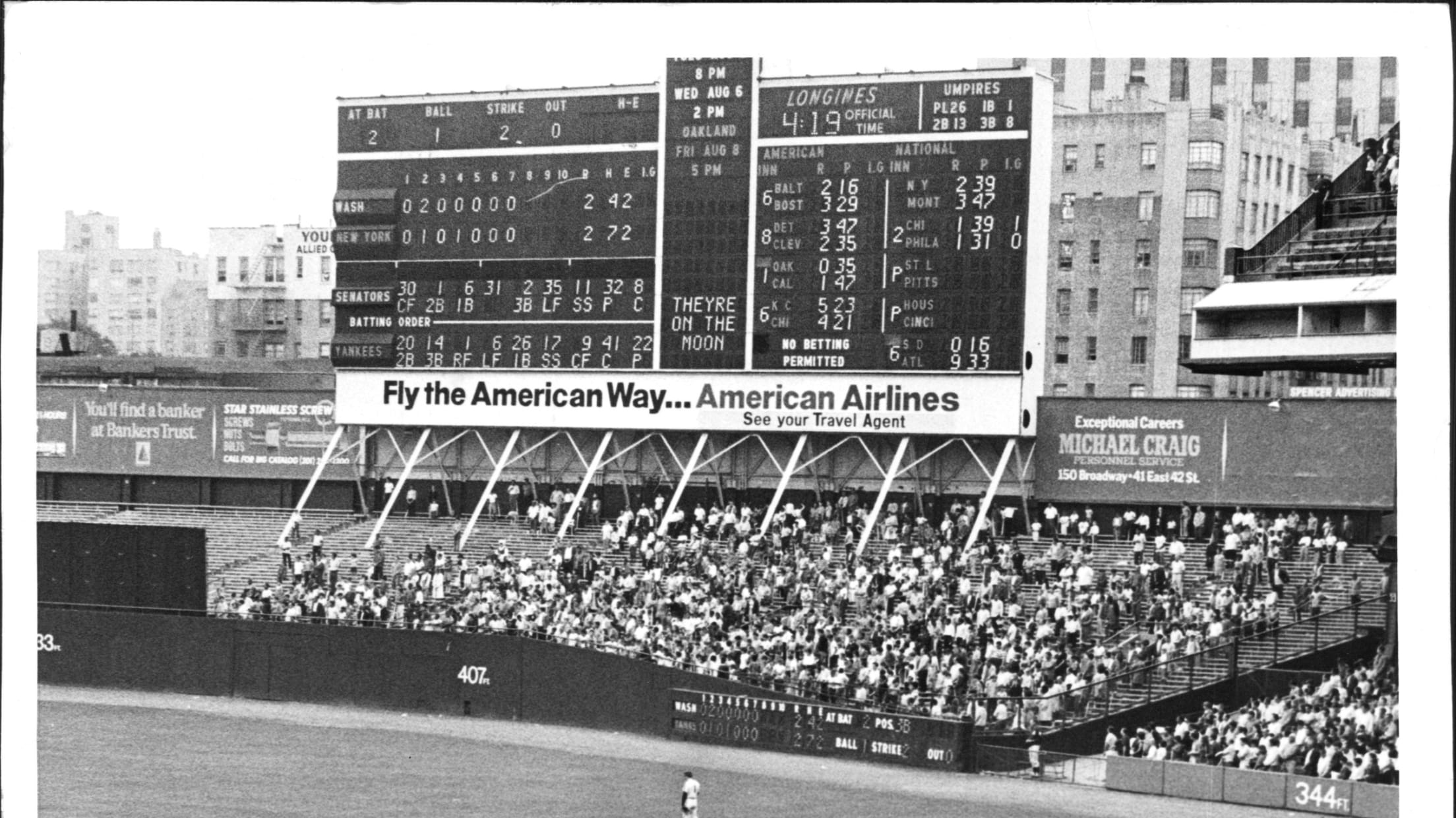 In 1969, the Yankees retired Mickey Mantle's No. 7, Thurman Munson made his big league debut, and Mel Stottlemyre won 20 games for the third and final time in his career. But with the team finishing fifth in the newly formed American League East division and missing the postseason for
Yankees Magazine: Closure
While touring the Hall of Fame, where his plaque will hang forever, Mariano Rivera reflected on his incredible baseball journey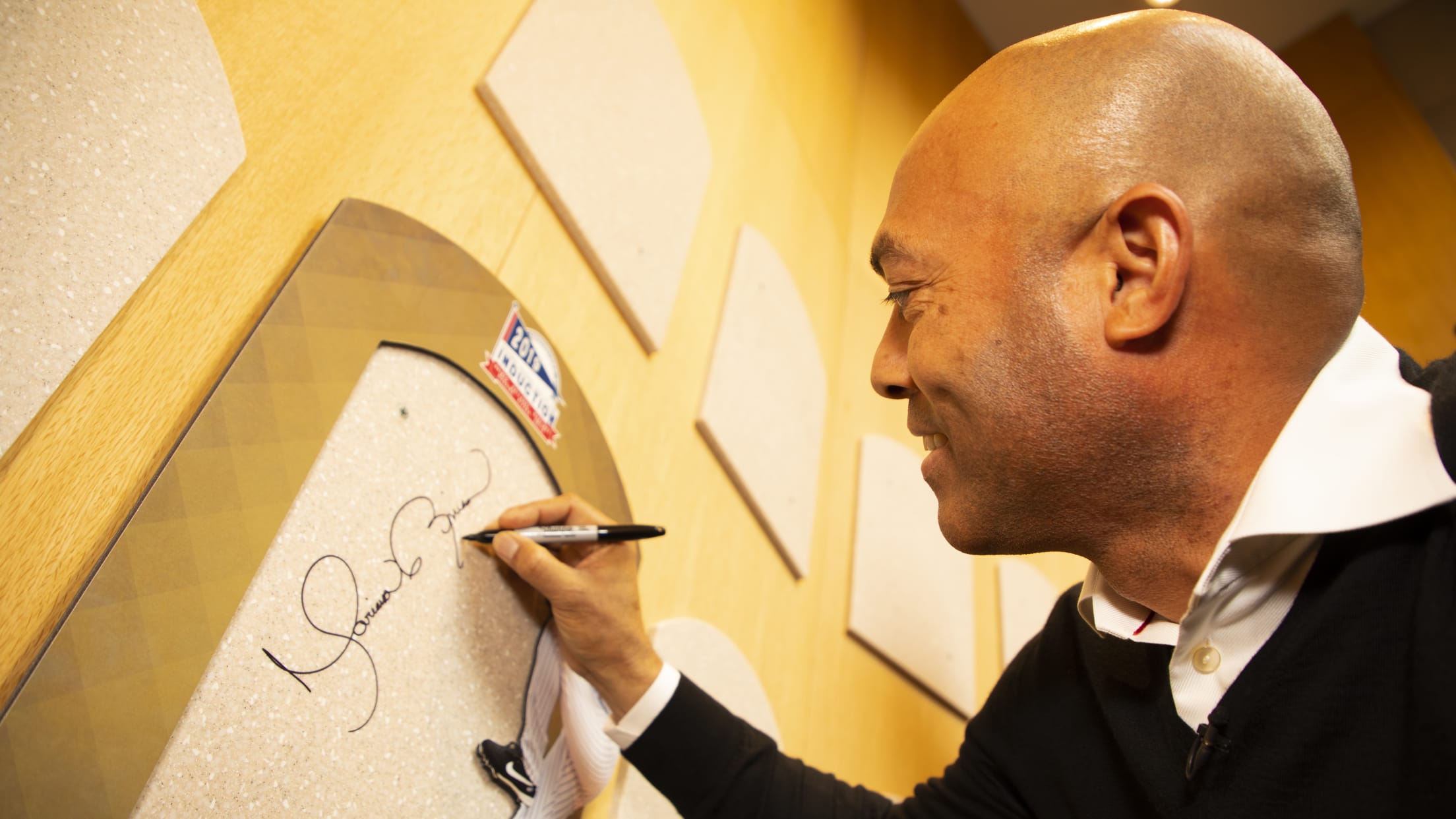 As the traffic light at the corner of Main Street and Chestnut Street in Cooperstown, New York, turned from red to green and back again, the quiet intersection remained devoid of traffic for five, 10, 15 minutes. On this Thursday night in upstate New York where two couples were having
Yankees Magazine: Excelsior
The injury that delayed the start of Sir Didi's season could not deter his never-ending quest to be the best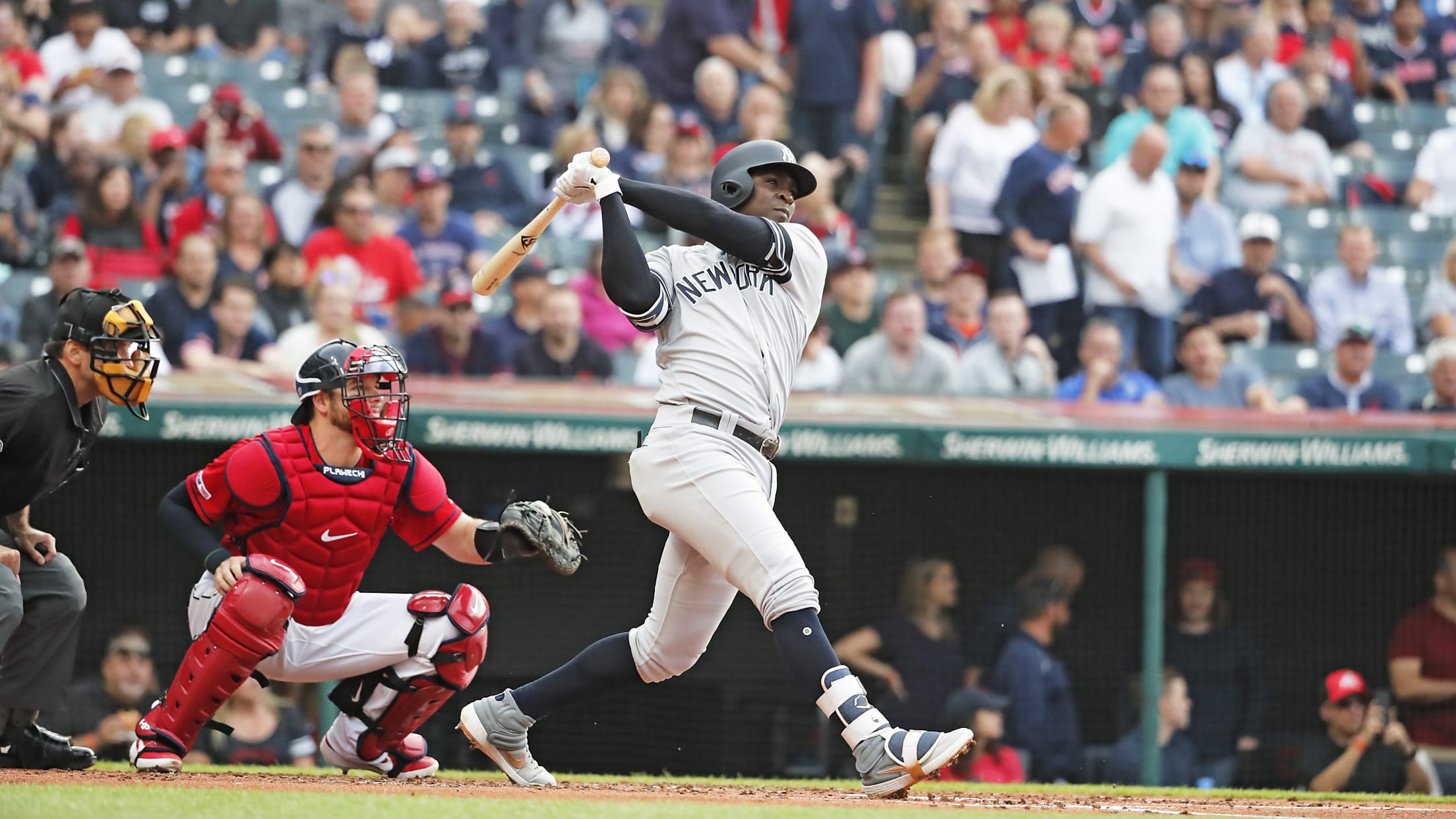 Aaron Boone just walked away, the winner by default. The Yankees' manager controls the lineup card, and as such, he gets the last word. Or, in the case of this Cleveland evening, the last silent power move. It's fun but perhaps clichéd to discuss all that Didi Gregorius can do.
Yankees Magazine: There's Something About Gio
Coveted by the Yankees for years, Gio Urshela is exceeding all expectations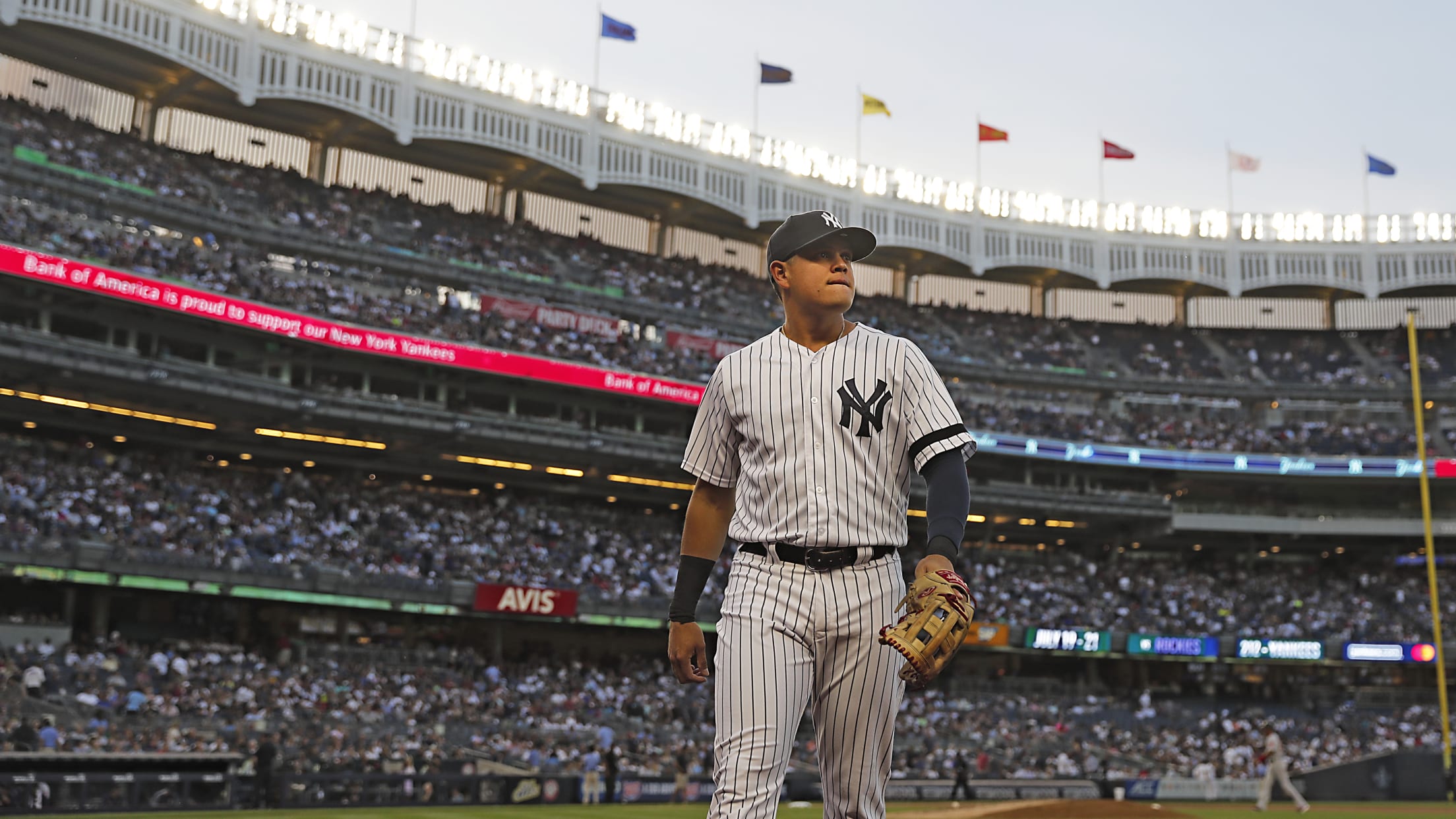 Yankees general manager Brian Cashman and manager Aaron Boone understand that it is impossible to win every game, but that doesn't stop them from trying. Embodying that organizational mindset, every move that the front office makes is geared toward bringing home a 28th World Series title. It goes without saying
Yankees Magazine: Steady Brilliance
The toughest of breaks couldn't halt the unstoppable 1939 Yankees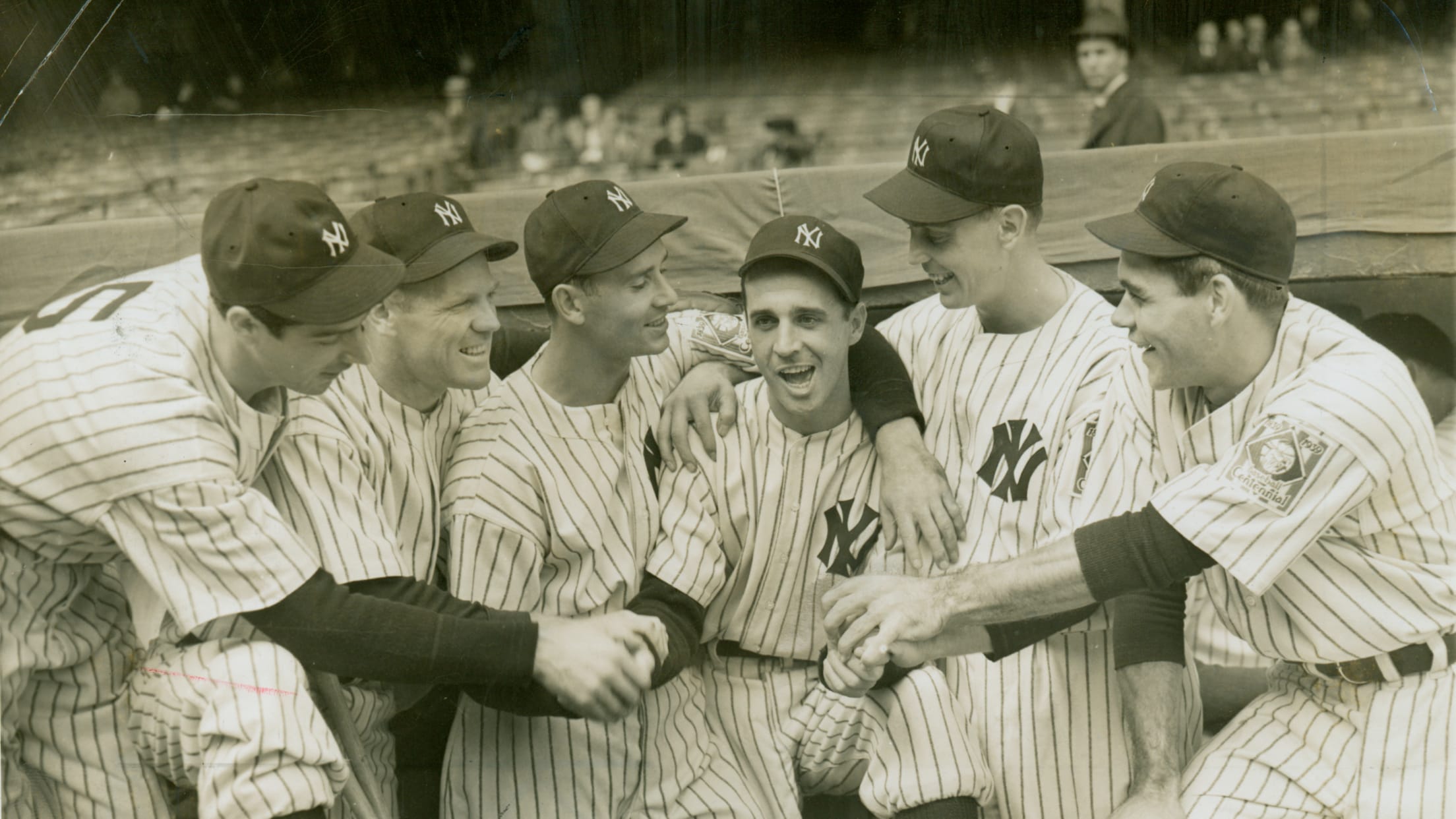 Aside from the horde of Japanese beetles terrorizing the ballplayers, it was a picture-perfect July day at Yankee Stadium. The red, white and blue bunting was swaying in the breeze, and baseball royalty -- Babe Ruth, Tris Speaker, Walter Johnson and Pete Alexander -- sat in box seats among the
Yankees Magazine: Paying It Forward
Rehabbing Yanks make major impacts on Minor League assignments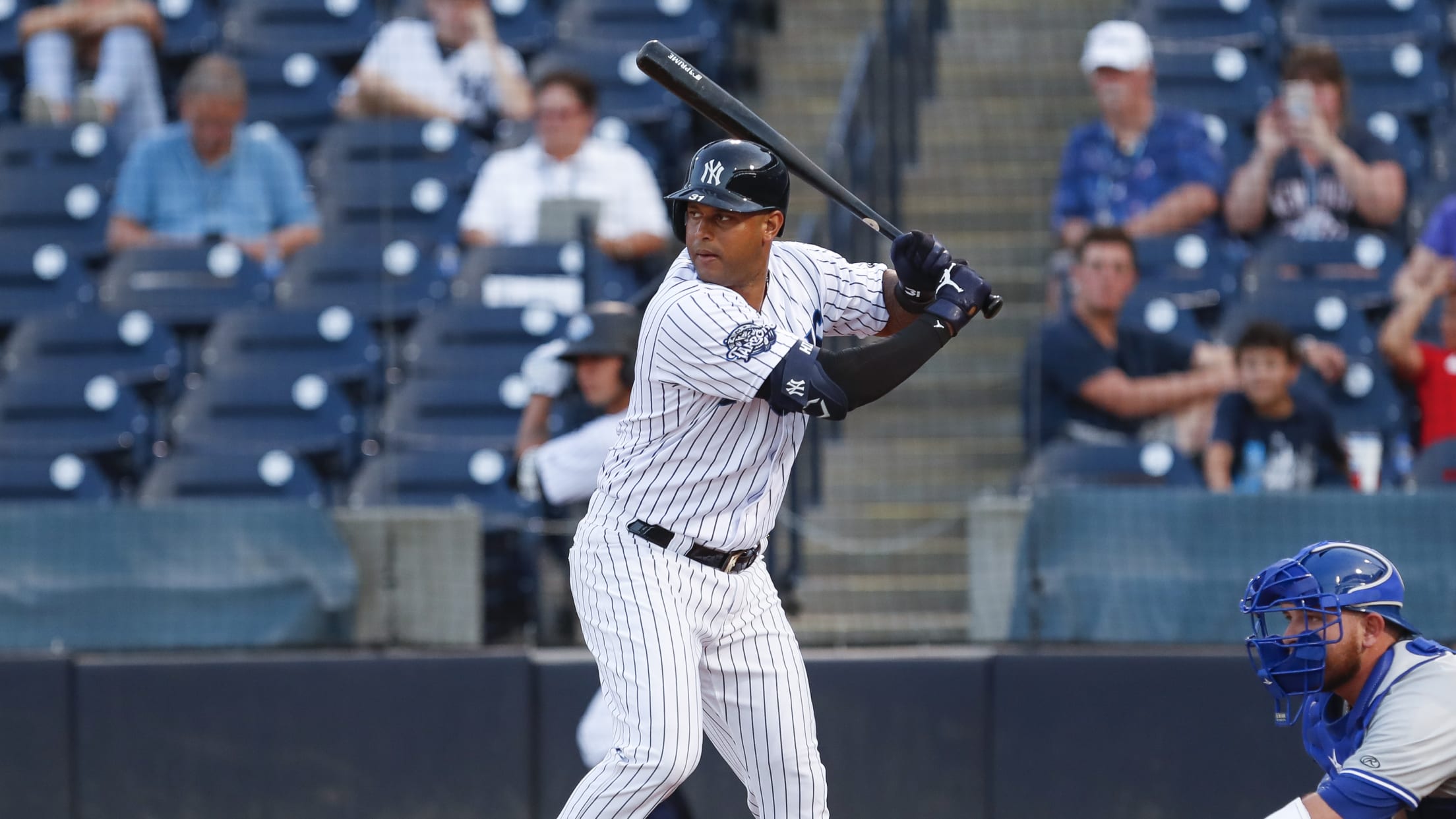 Aaron Hicks was still a teenager when Joe Mauer strolled through the clubhouse. A member of the Twins organization at the time, Hicks was in his first year of pro baseball. Green as the outfield grass that he roamed, he was only beginning to understand his new life. So, who
Yankees Magazine: Bulldog Mentality
Masahiro Tanaka wants to be flawless. Even when he isn't, he still gets the job done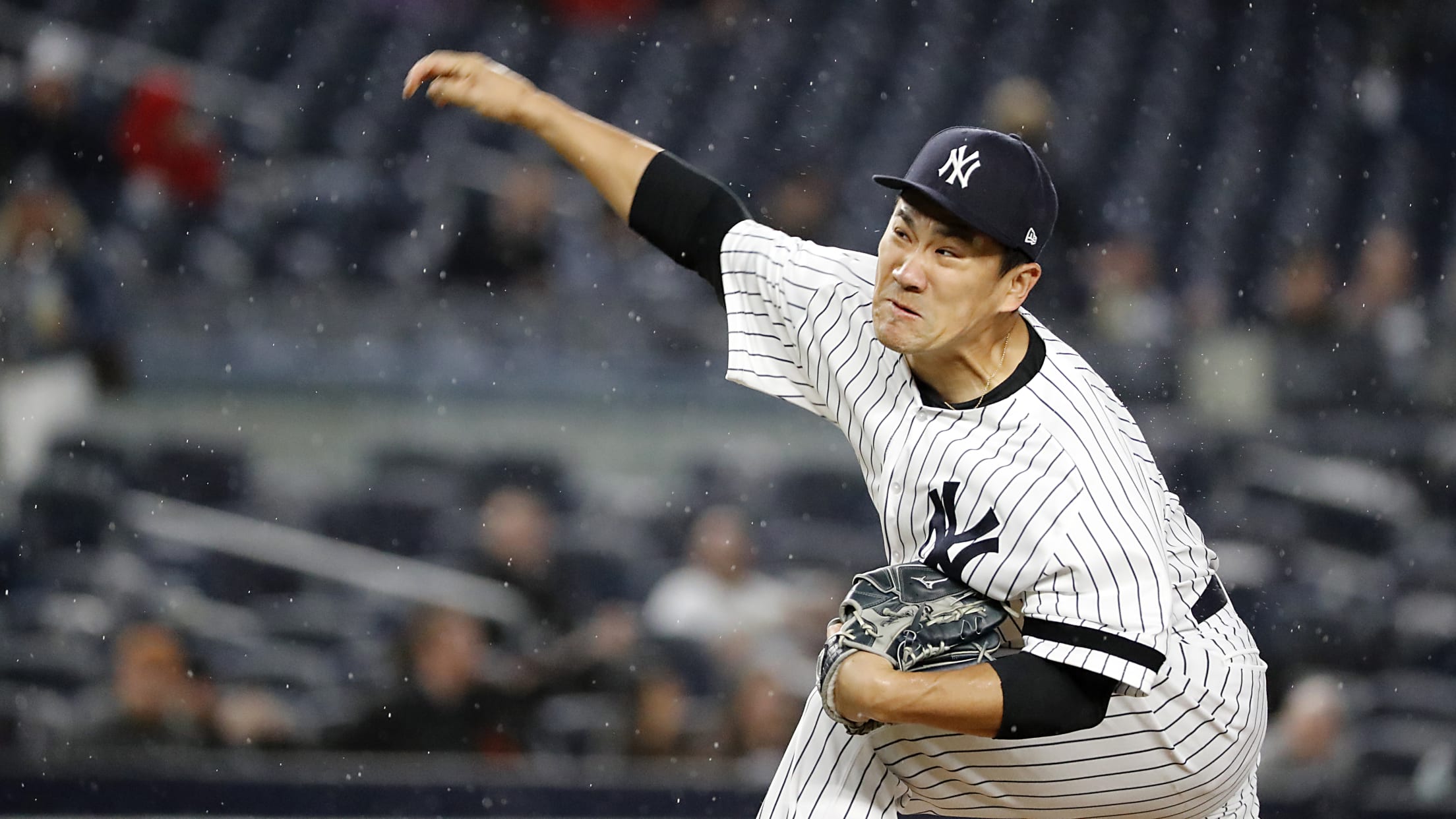 A pitcher's best weapon is not supposed to land 431 feet away, clearing the fence in straightaway center field. It's not supposed to exit a hitter's bat at 111.3 miles per hour, mimicking a speeding bullet. It's not supposed to hang lifelessly in the middle of the plate, begging to
Yankees Magazine: Dream Chaser
Nothing will stop Jonathan Loaisiga from pursuing his destiny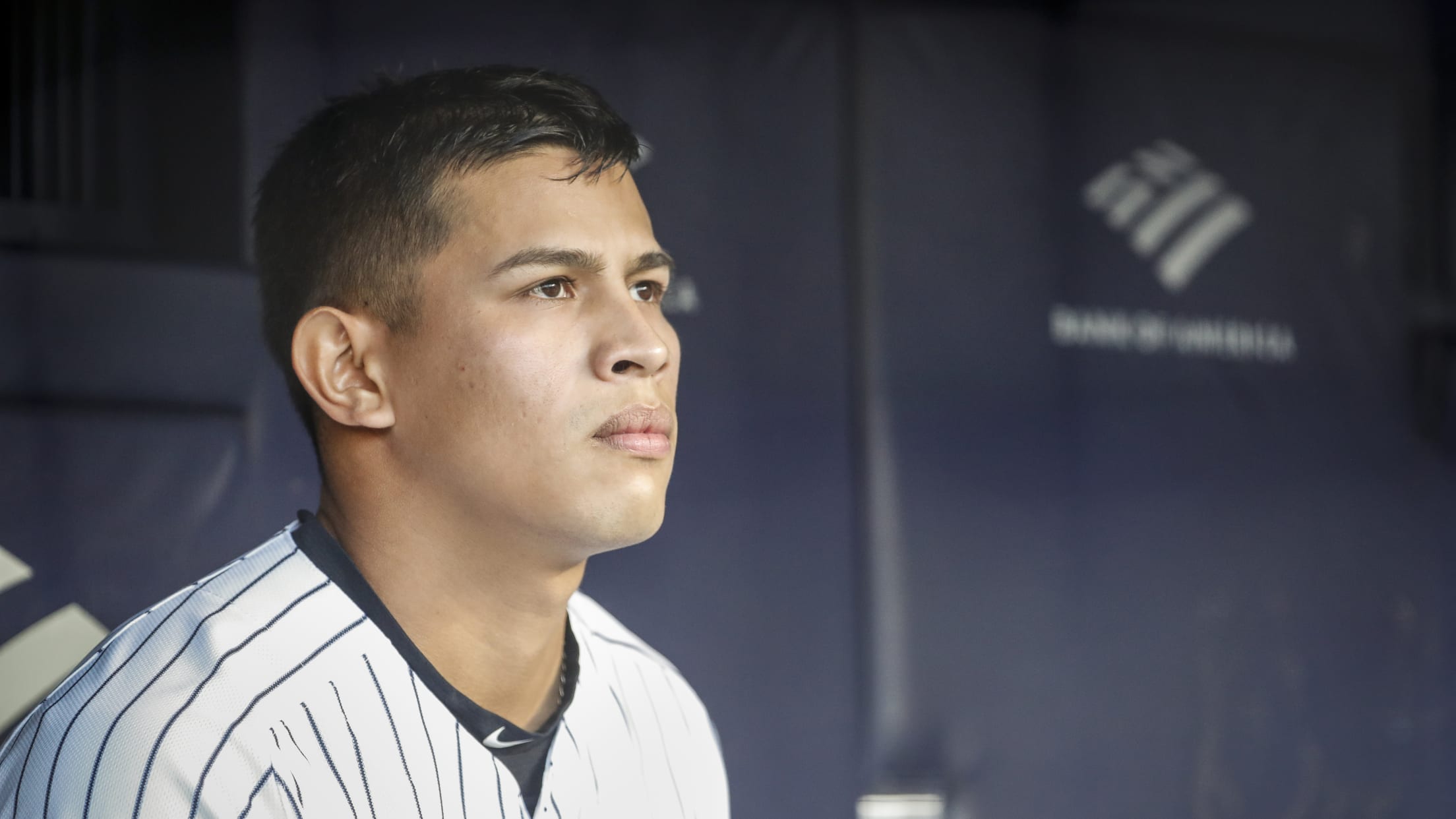 Ex-ballplayers often recall their days in the Minor Leagues whimsically, smiling at the distant memories of long bus rides and teammates' hijinks. For those currently in the Minors, though, the reality is that it's a tough way to make a living. The dedication required and the meager salary that most
Yankees Magazine: The Greatest Lesson of All
The Little Leaguers he coaches now can learn a lot from Jason Giambi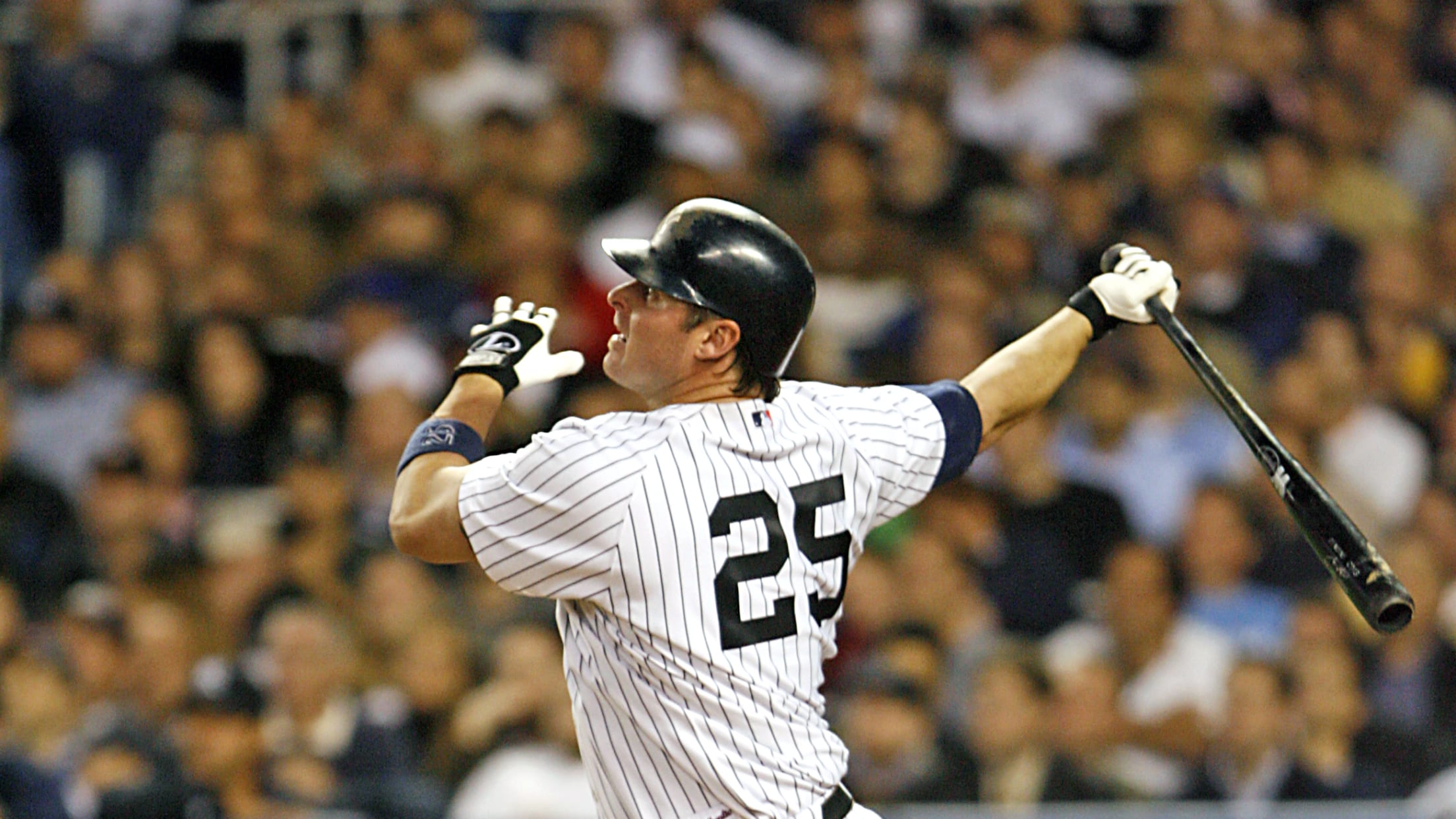 Jason Giambi's life these days is as far from what it was when he played for the Yankees as the distance between his home in Henderson, Nevada, and the old Yankee Stadium. He reached tremendous heights and faltered dramatically in his baseball career, but he wouldn't change any aspect of
Yankees Magazine: The Pioneer
Jason Collins talks about the lessons and the joys of the past six years, as well as the hope for a more inclusive future.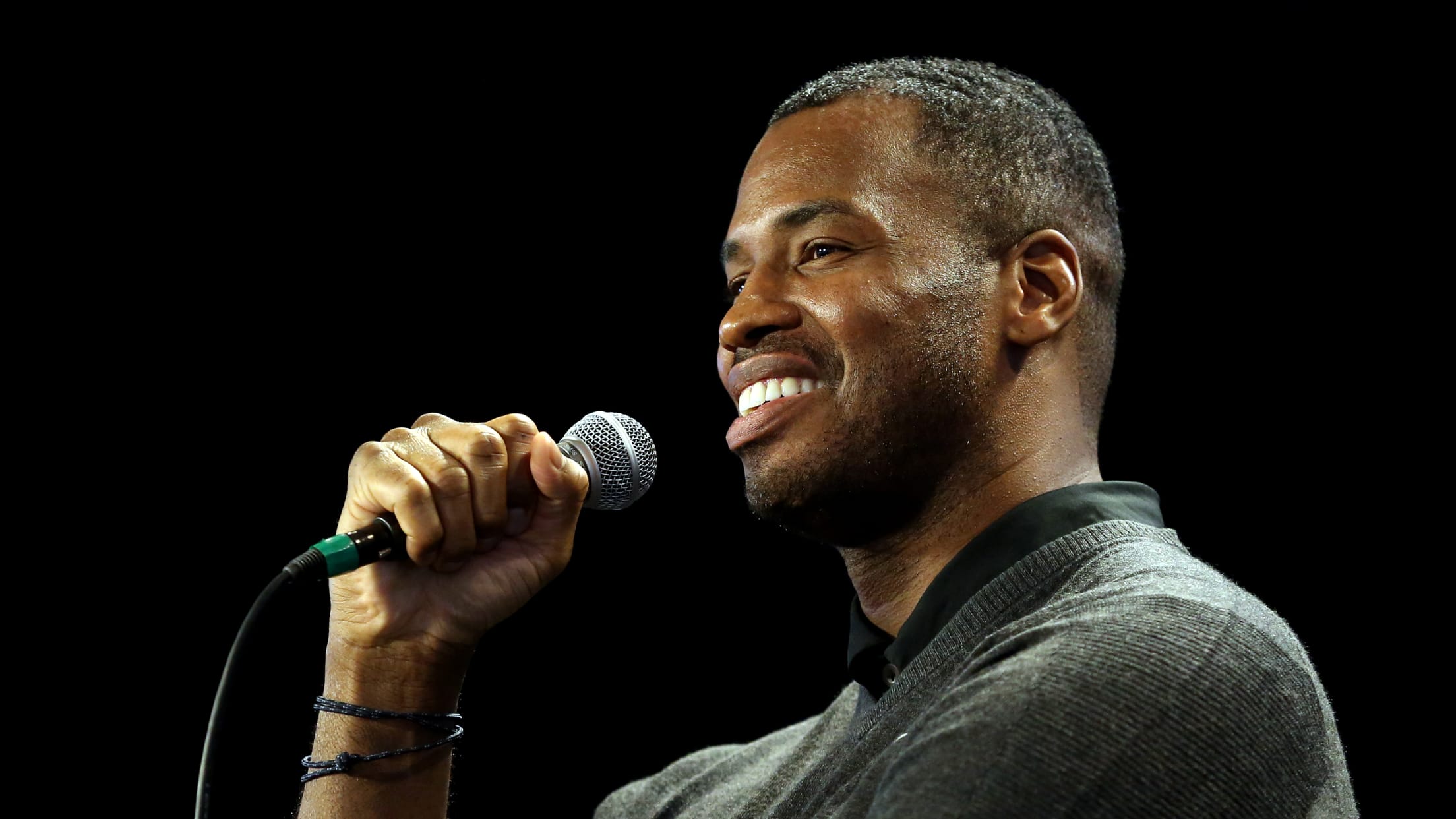 Culturally, statistically and just practically, it was something that was bound to happen eventually. But when NBA player Jason Collins appeared on the May 6, 2013, cover of Sports Illustrated beside the headline "The Gay Athlete," it was still a watershed moment. With his announcement, Collins became the first active
Yankees Magazine: The Powers That Be
Some things are out of Luke Voit's control. Everything else, he crushes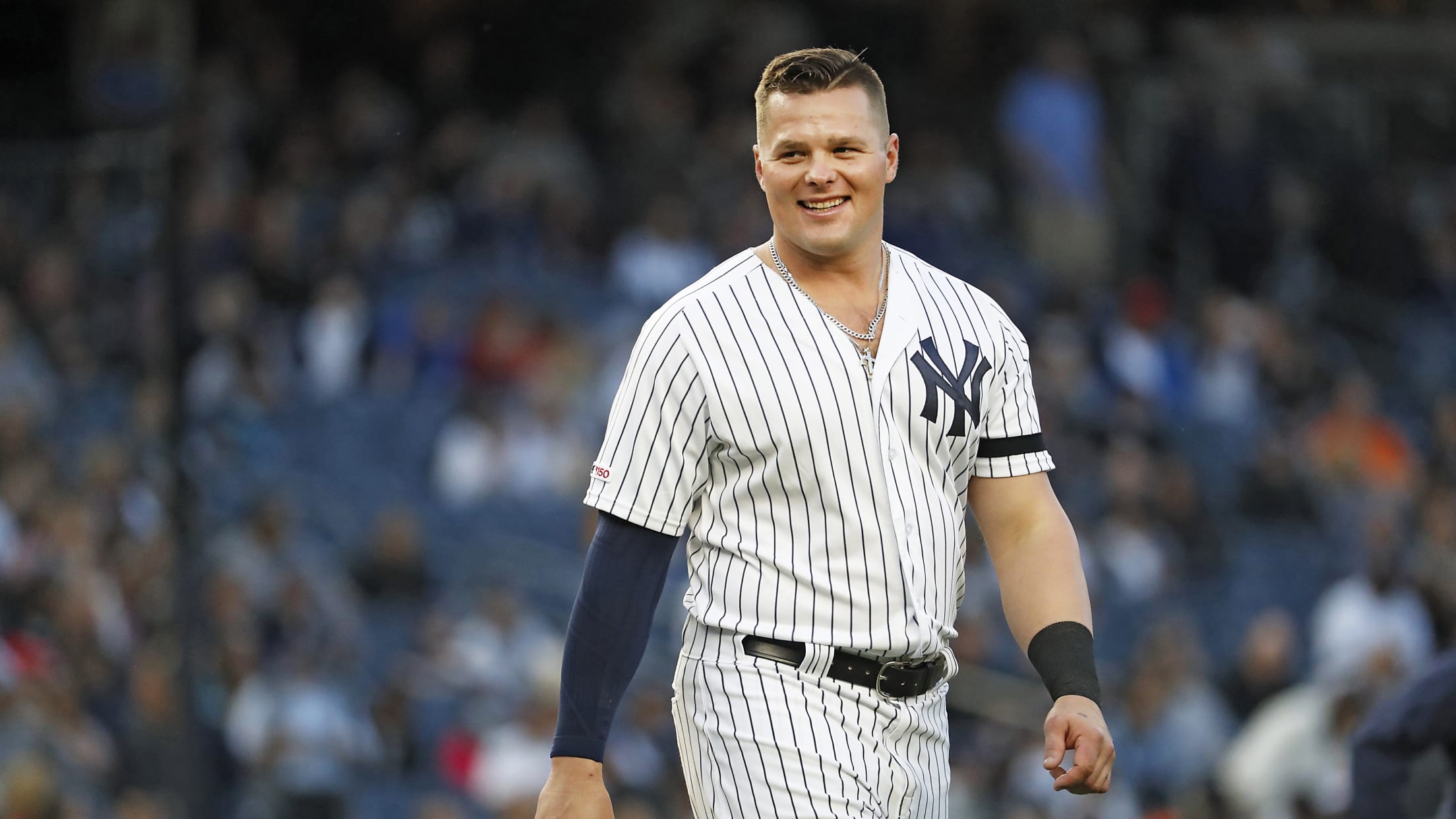 There was a time when a surprise visit from a Rams running back would have gotten Luke Voit very excited. Growing up outside of St. Louis in Wildwood, Missouri, Voit spent his autumn Sundays consumed by Rams football. He was two weeks shy of his 9th birthday when future Hall
Yankees Magazine: Mr. Consistent
Once at a career crossroads, Austin Romine listened to his heart -- and took his career to the next level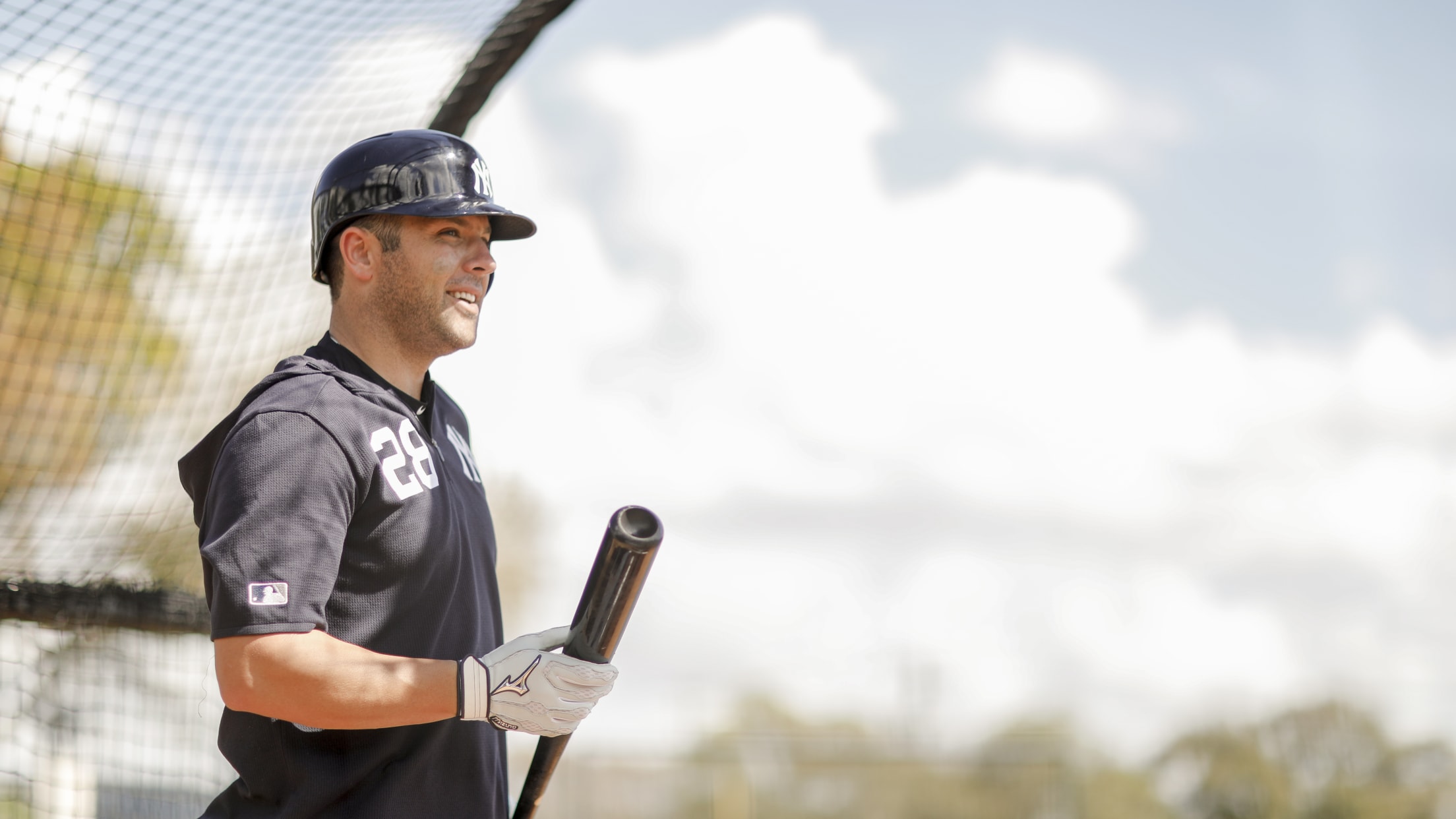 Austin Romine is as engaging and kind as any player on the Yankees roster. He's a team player in every sense of the term, and he's always polite. Whether he's dealing with one of the most important people in the game or someone with much less influence, treating them with
Yankees Magazine: Renaissance Man
CC Sabathia's milestone strikeout was a testament to his reinvention
The ballpark was new, but the feat was oh so familiar for CC Sabathia. The 19-year veteran had never pitched at Chase Field before April 30. Yet it was then and there, in the Arizona heat, that Sabathia etched his name into baseball's record books. Facing Diamondbacks No. 8 hitter
Yankees Magazine: No Place Like Home
The Yankees-Stonewall Scholars program is a bold step toward making sports -- and day-to-day life -- more inclusive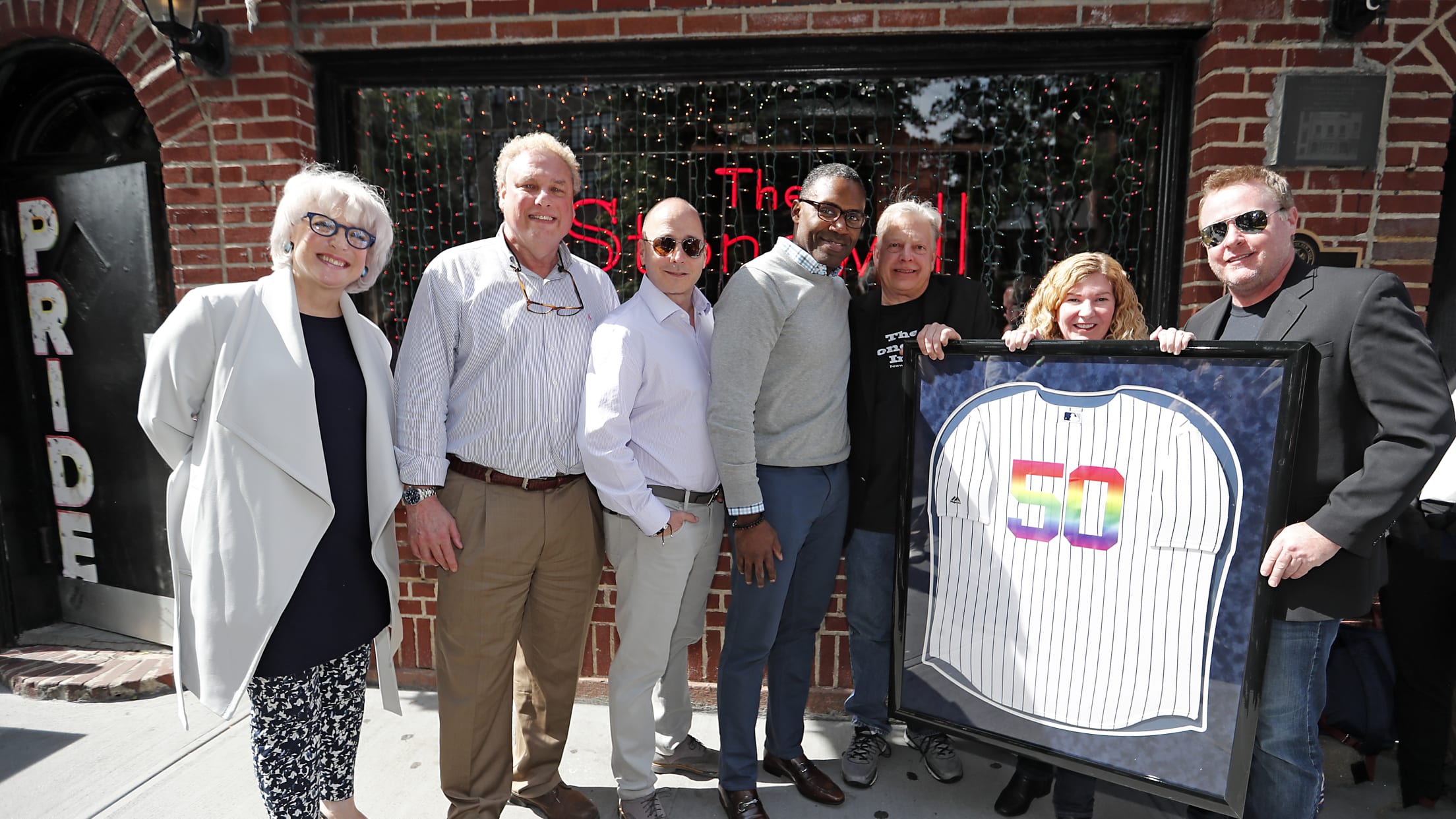 As the heart of the Yankees' order prepared to bat in the top of the ninth inning on June 27, 1969, a game-changing miracle was still possible. Baseball allows -- indeed, practically fetishizes -- such last-second turnabout. America was about a month from landing two men on the moon. Miracles
Yankees Magazine: Player Developer
The life of a Minor League manager is rife with constructive lessons, conflicting objectives and coffee. Lots of coffee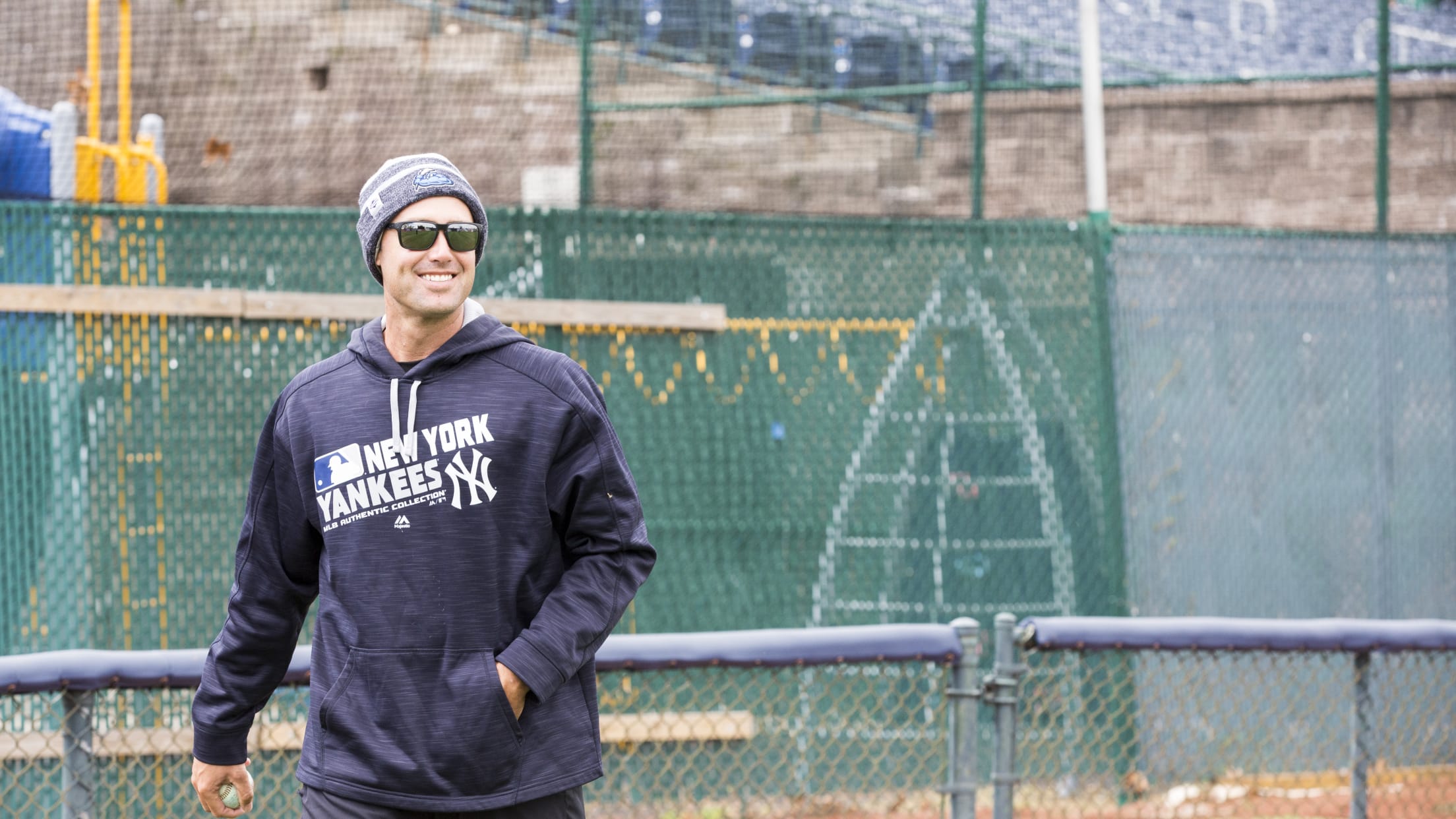 The wind whips at full blast, turning the flags atop the scoreboards at Trenton's Arm & Hammer Park into a nightmarish, cacophonous disaster. Standing on the outfield grass, Thunder players and coaches can only laugh as fielding coach Raul Dominguez sets up the apparatus to fire fly balls their way.
Yankees Magazine: Well-Seasoned
After more than a decade in pinstripes, Brett Gardner has earned every bit of his stellar reputation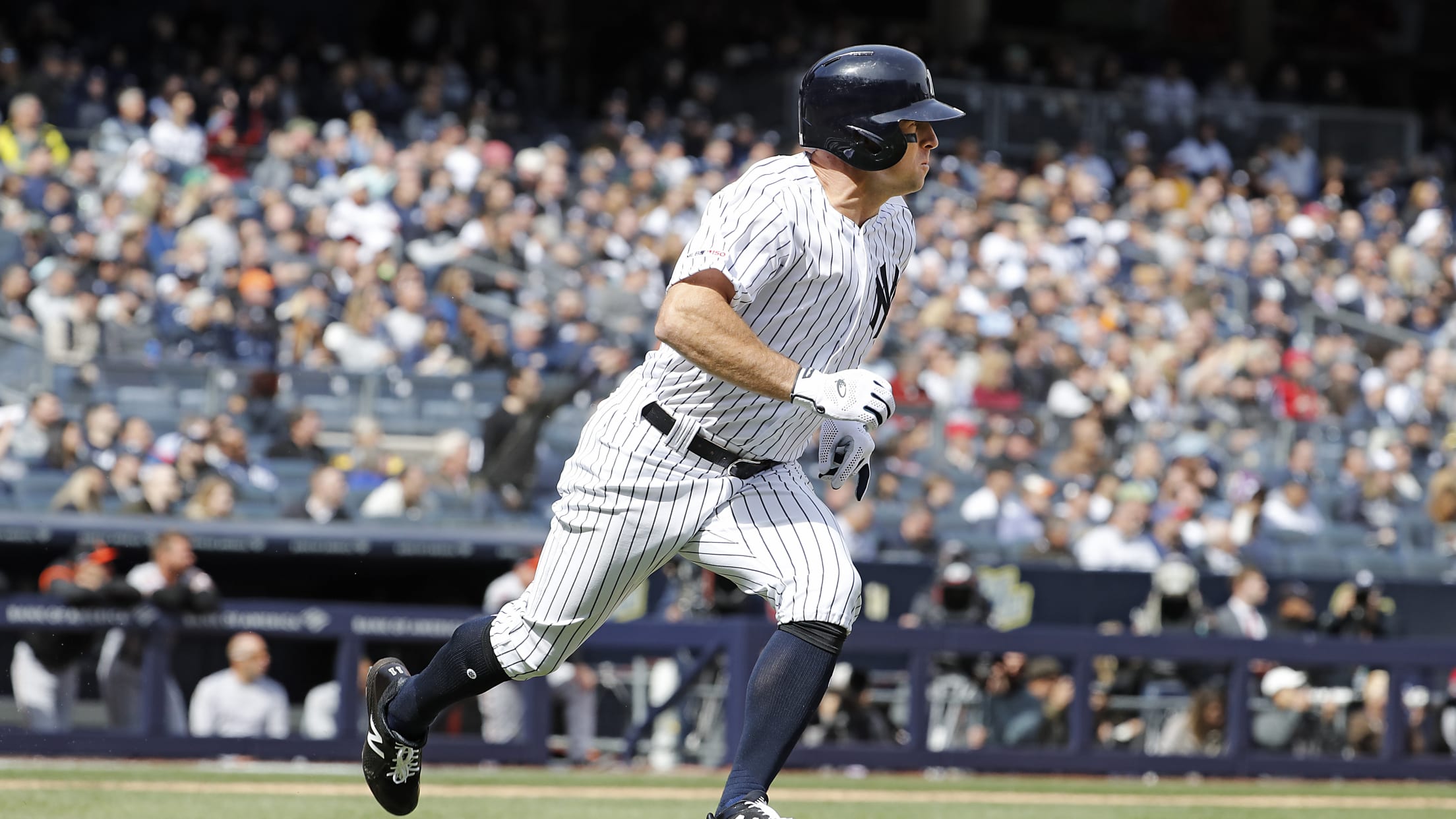 A few days before Opening Day, a veteran journalist asked Aaron Boone what a reasonable expectation for Brett Gardner could be in 2019. The Yankees manager paused for a second, and then -- in a tone both confident and defiant -- answered the question. "A really good player," Boone said.
Yankees Magazine: Stay Hungry
Gleyber Torres has enjoyed his first taste of the big leagues -- now he wants more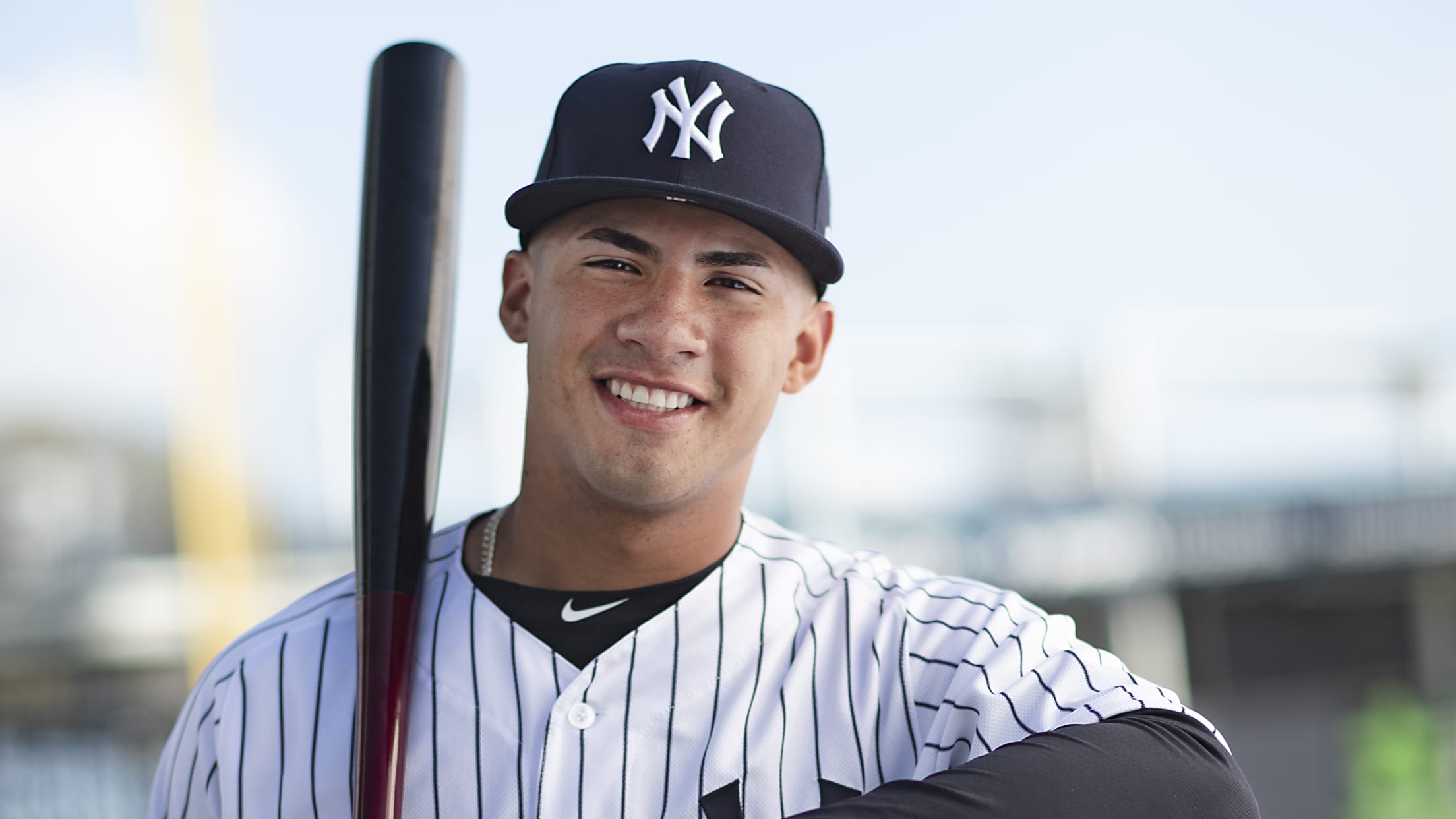 At 6 p.m. on the nose, Gleyber Torres and his wife, Elizabeth, took their seats next to each other in a booth at Charley's Steak House in Tampa, Florida. Torres, wearing a light blue untucked dress shirt and a pair of jeans, quickly put his arm around Elizabeth. As they
Yankees Magazine: No Excuses
Gary Sanchez has plenty of defenders, but don't expect the Yankees' catcher to join the chorus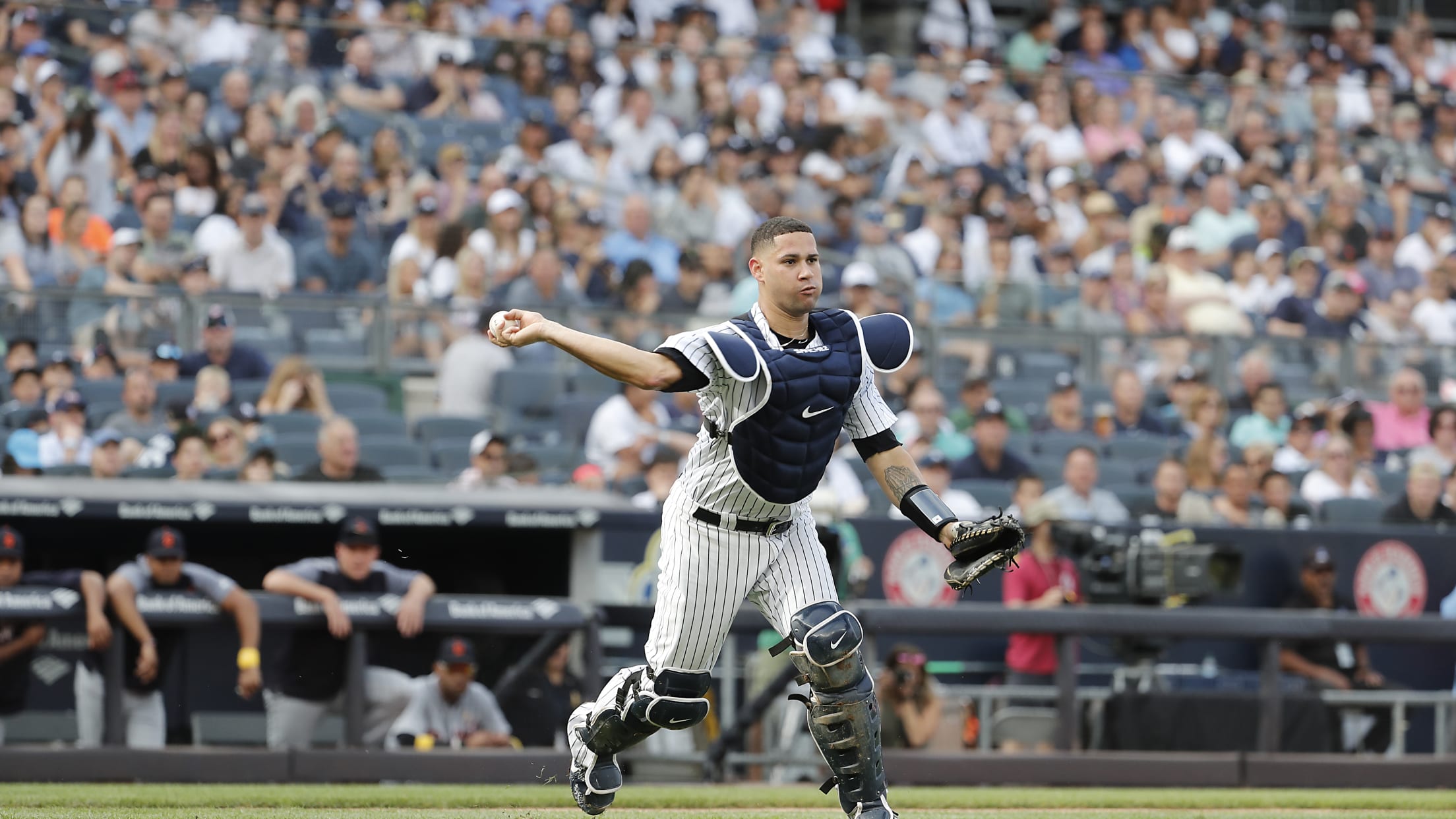 It is a game measured in failure and redemption, in inches and percentages, in luck and adjustments. It drowns in numbers and analytics. But baseball is also rife with poetry. So much of the best sportswriting has focused on the boys of summer -- certainly including The Boys of Summer
Yankees Magazine: A New York State of Mind
Adam Ottavino grew up in Brooklyn dreaming of pitching in the Bronx. Now he gets his shot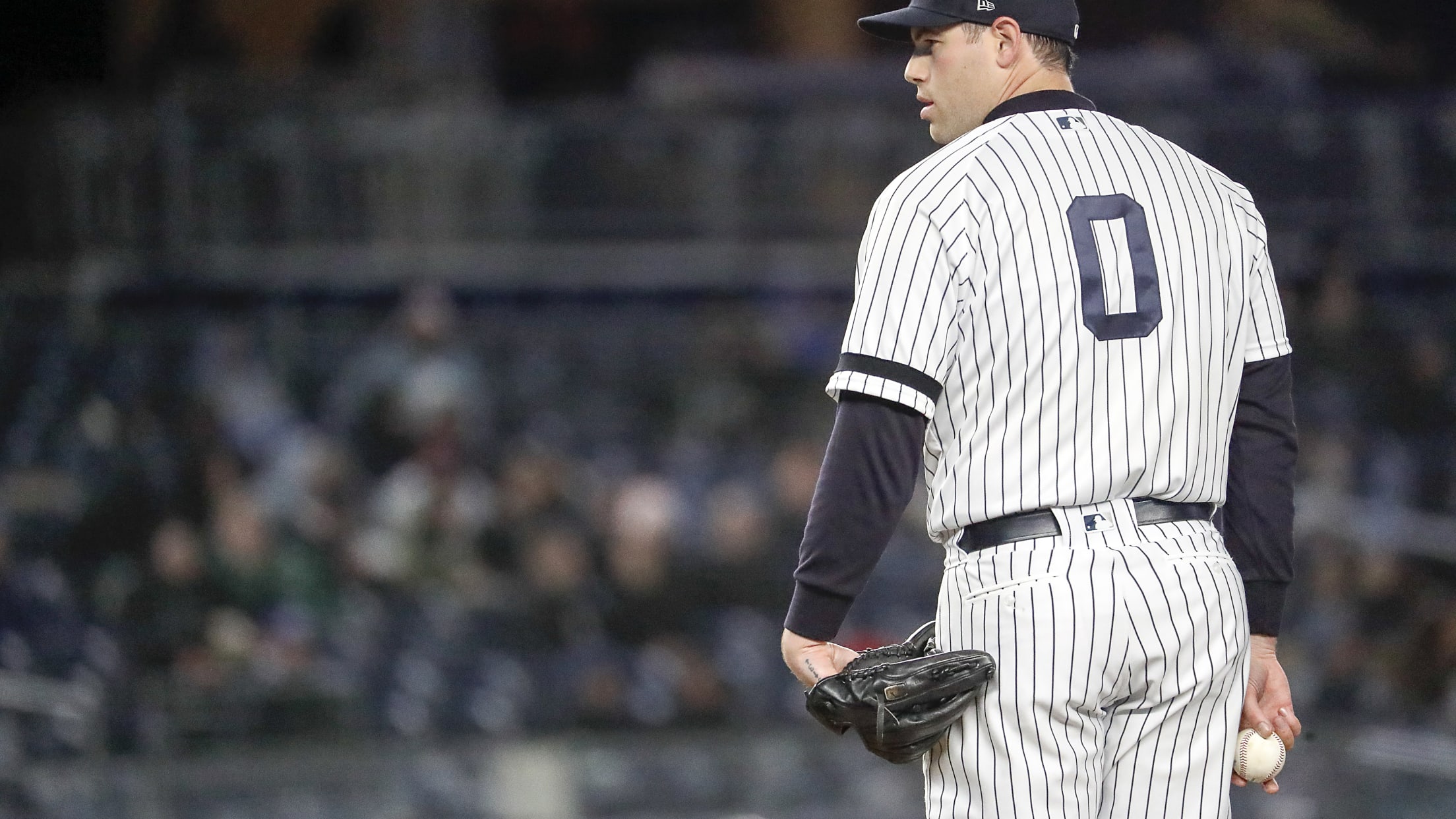 The offseason was still in its infancy when a family's dream suddenly had a chance of coming true. Eve, a teacher at Public School 39 in Park Slope, Brooklyn, for the past 25 years, had just gotten out of her final class of the day when her son rang one
Yankees Magazine: Whatever it Took
A selfless, focused and resilient team, the 1999 Yankees formed the nucleus of a dynasty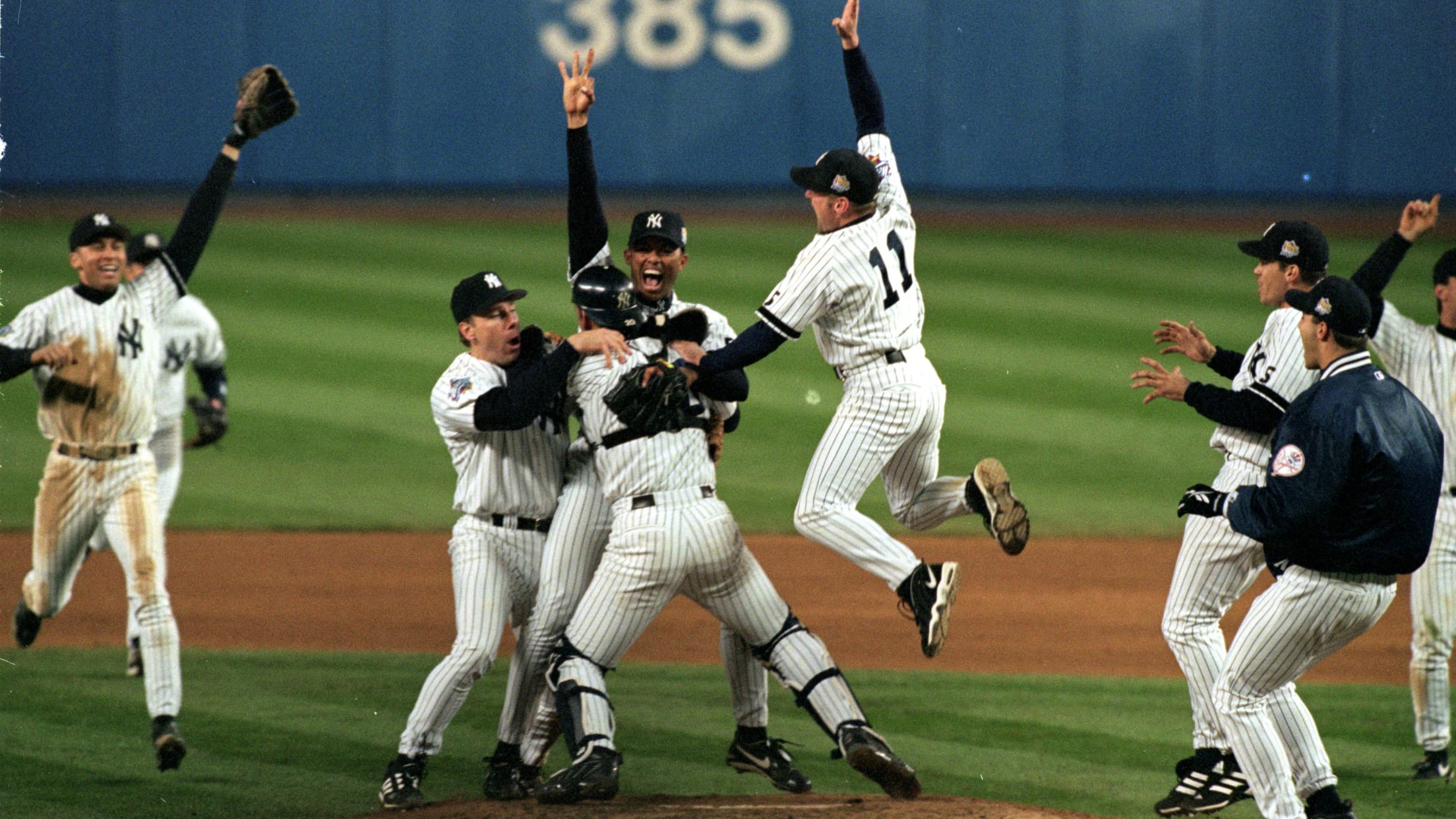 Every championship team has its own story. For the 1999 Yankees, that tale had as much to do with the teams that preceded and followed them as anything they did themselves. The 1998 club set what was then an American League record with 114 victories, rattling off 11 more in