Yankees Magazine: Look Both Ways
Any one of Wandy Peralta's traits would make him stand out. But the complete package explains so much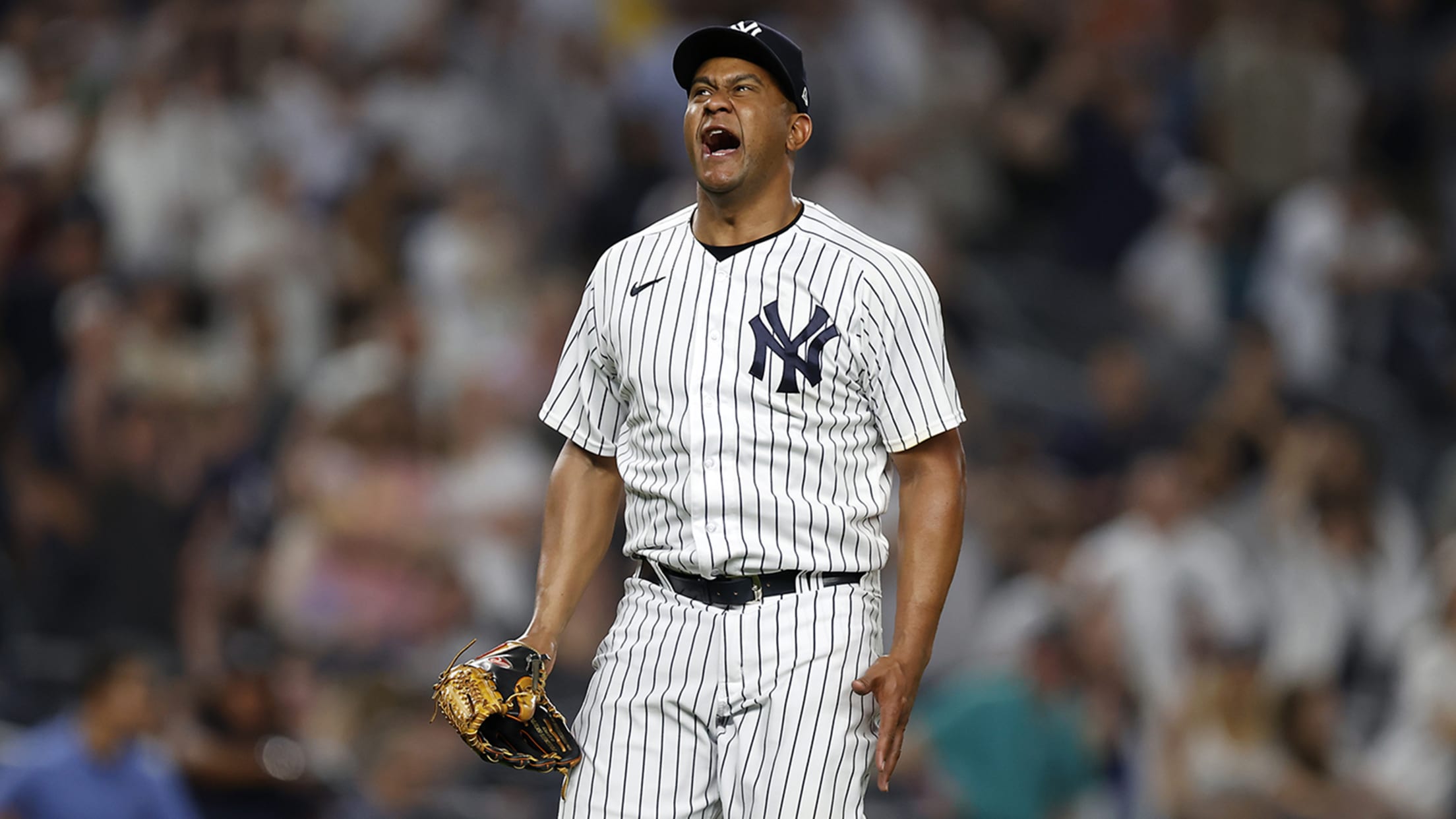 Baseball is a sport that celebrates looking backwards, with its sometimes crippling need to observe, adhere to and proclaim fealty to the past. We turn legends into deities in these parts -- sometimes on these very pages -- continuing to write about, speak of and dress like Don Mattingly circa
Yankees Magazine: Good Vibes
Kyle Higashioka has seen plenty in his decade and a half with the Yankees. In this excerpt from the New York Yankees Official Podcast, the catcher breaks it all down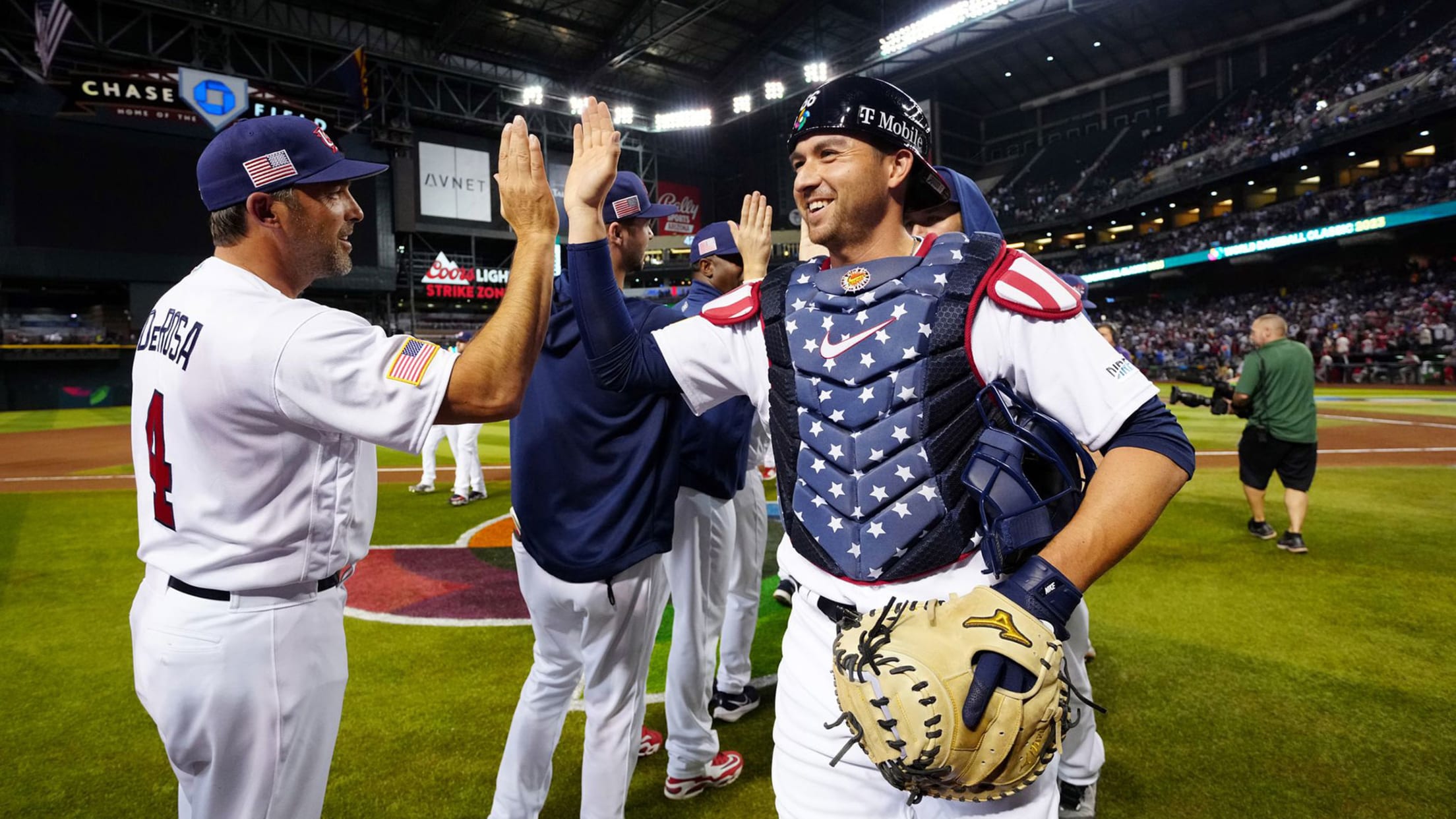 This interview appears in Episode 5 of the New York Yankees Official Podcast. Subscribe here or at the podcast platform of your choice.
Yankees Magazine: Be Our Guest
Whether you're a first-time visitor or you've lived here all your life, New York boasts a dining scene that will thrill your palate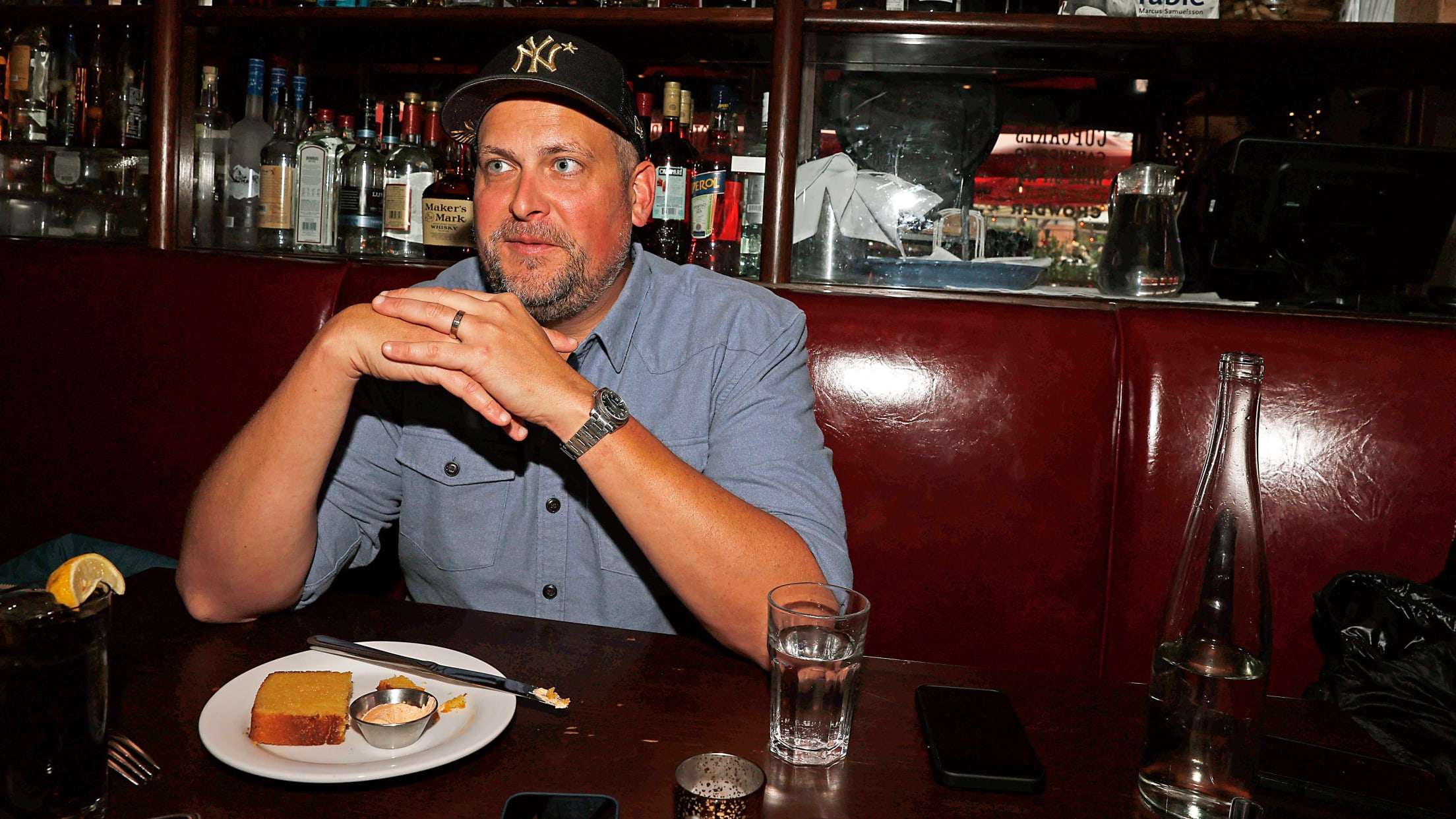 There's a line that we like to use here in New York City, maybe you've heard it a time or two (possibly even while exiting Yankee Stadium after a Yankees win). It's a bit brash, a bit grandiose, perhaps evocative of a citizenry a bit too sure of its place
Yankees Magazine: Just the Beginning
Anthony Volpe worked hard to make the Opening Day roster, but the young shortstop has far bigger goals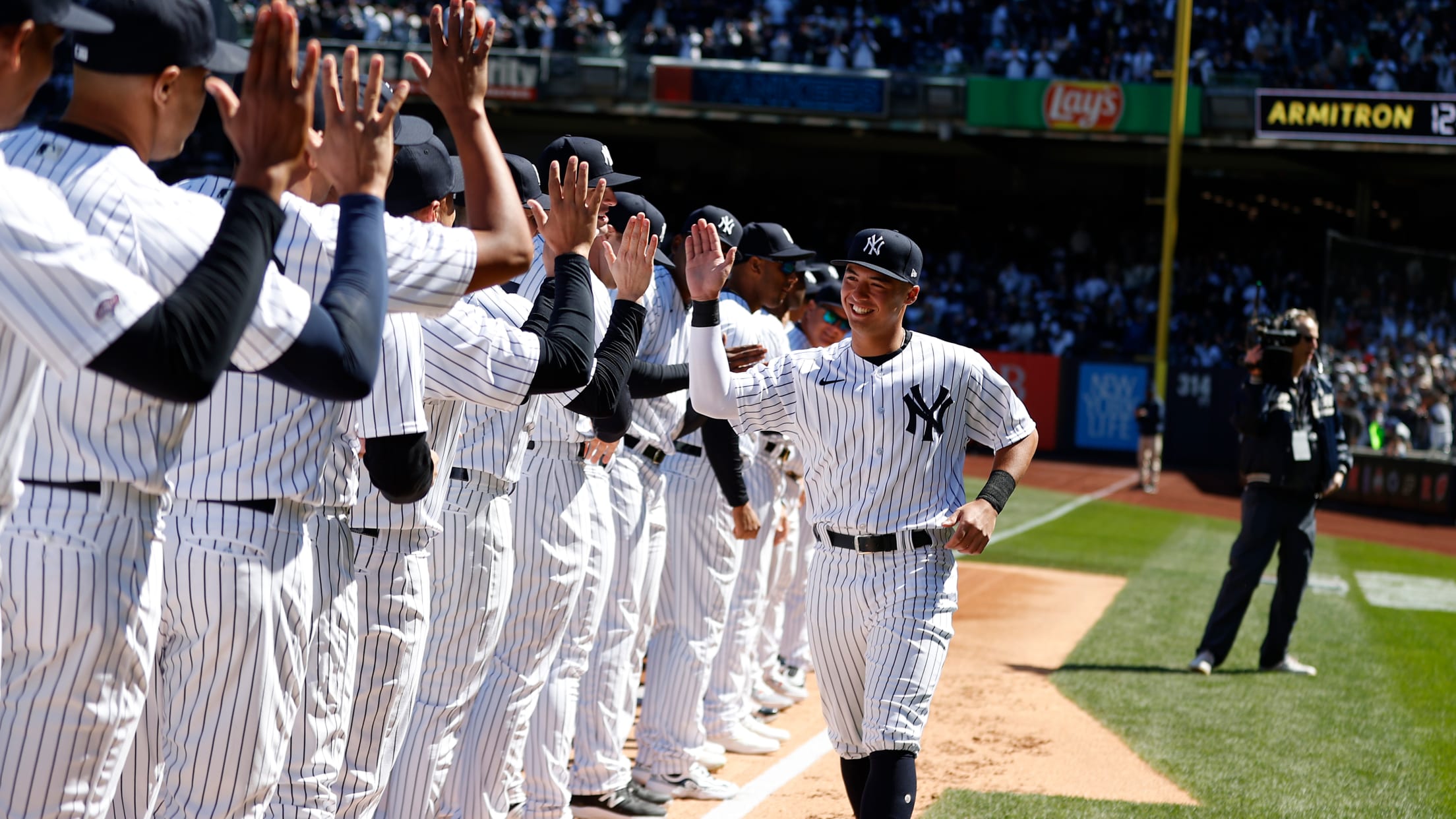 In most walks of life, the realization of a dream usually coincides with the end of a long journey. More often than not, it happens after quite a few years -- decades, even -- of doing one thing, of pursuing a single goal. The narrative surrounding Anthony Volpe during the
Yankees Magazine: Heart over Height
Former Yankees infielder Mike Gallego never let size get in the way of success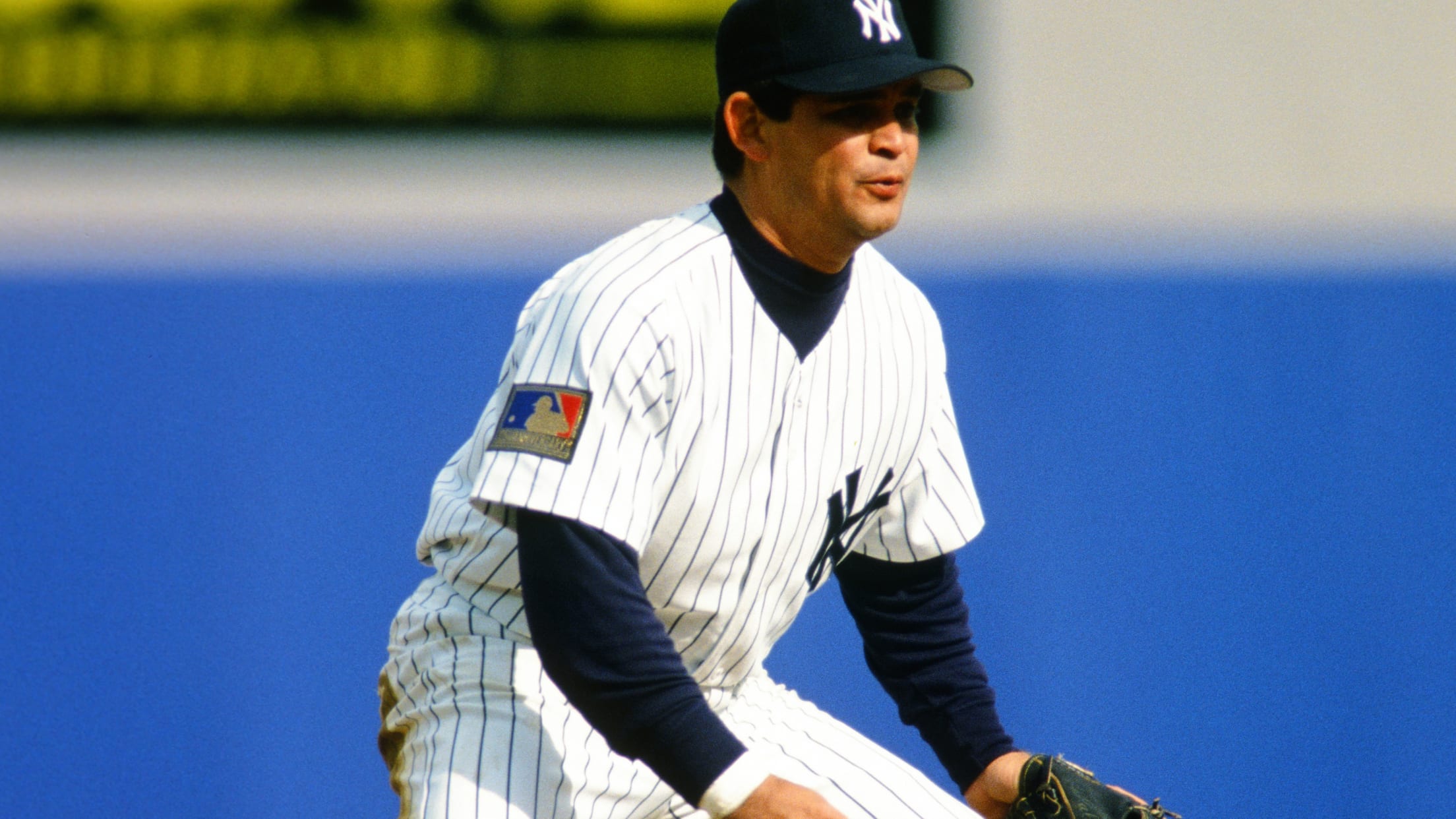 It's not often that a misunderstanding leads to a better outcome or to a life-changing, legacy-defining decision. But when Mike Gallego hit the free-agent market following a seven-year tenure with the Oakland A's, that's exactly what happened. The infielder, who had helped Oakland reach the World Series in 1988, 1989
Yankees Magazine: The All-In Family
For Gerrit Cole, competing against his brother-in-law made Opening Day 2023 extra special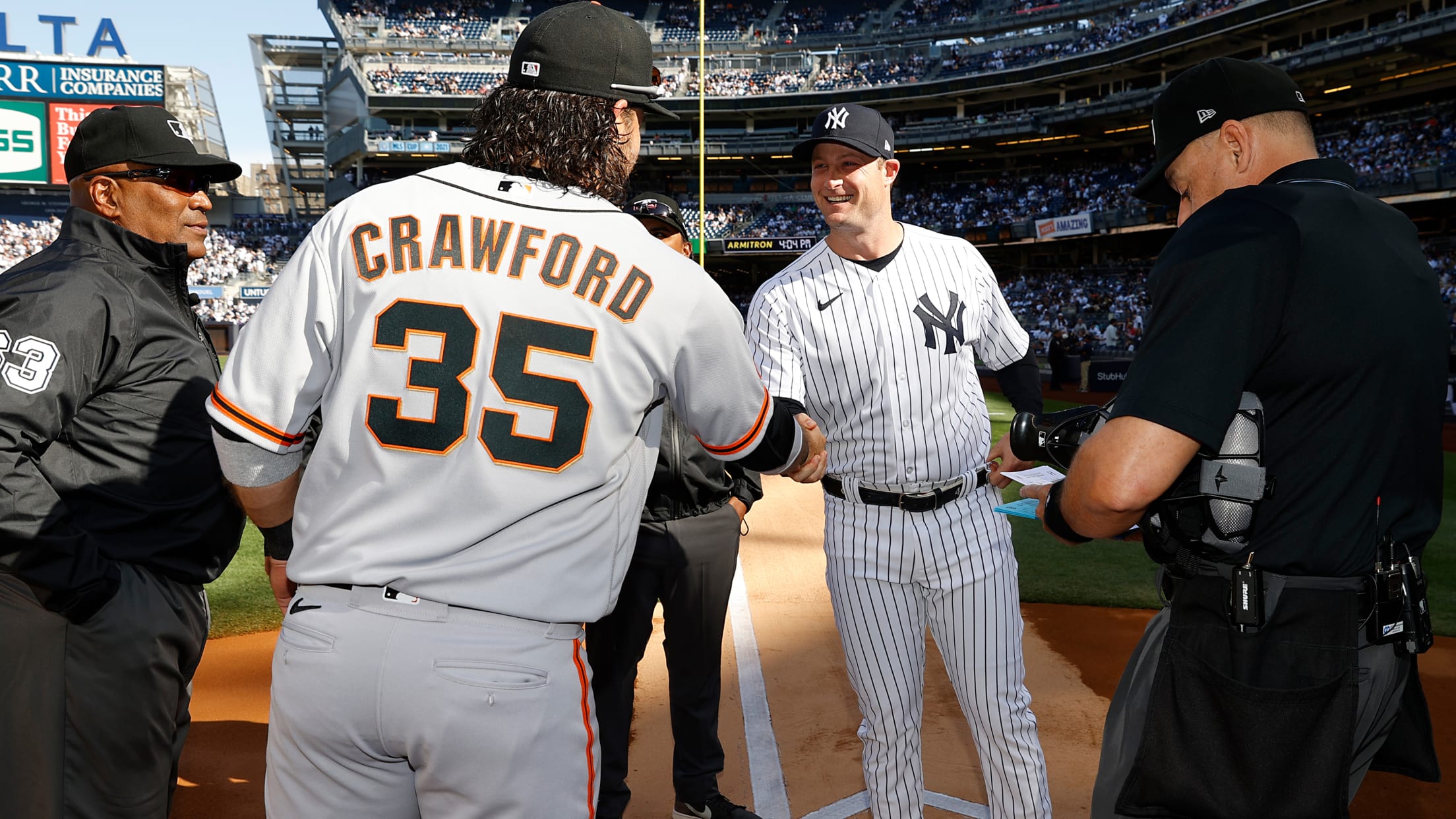 Gerrit Cole is getting pretty accustomed to setting records. After establishing a new Yankees single-season benchmark with 257 strikeouts in 2022, the 32-year-old right-hander picked up right where he left off, striking out 11 San Francisco Giants in a 5-0 Opening Day win. Afterward, the Yankees' media relations department disseminated
Yankees Magazine: Speed Game
Pushing the tempo on the basepaths is top of mind for everyone in the Yankees organization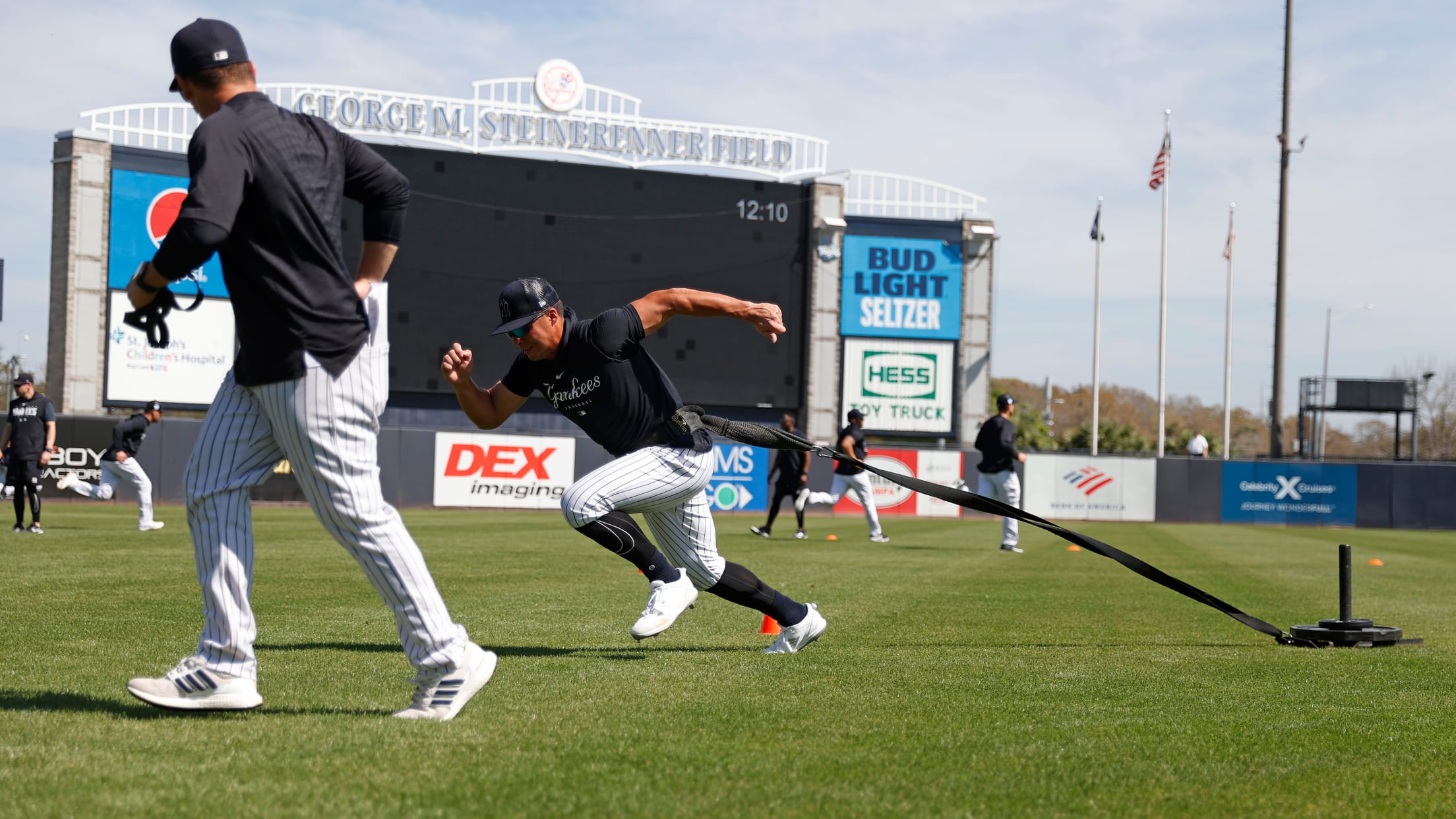 There is a natural order to the way a Spring Training clubhouse lays itself out, drawn from the tried and proven methods that remain in place when the team heads north. For the most part, pitchers' locker next to pitchers, catchers alongside one another and other position players tend to
Yankees Magazine: 'Some Ballyard'
100 years ago, the Yankees raised the curtain on Yankee Stadium -- and raised the bar for what a team's home could be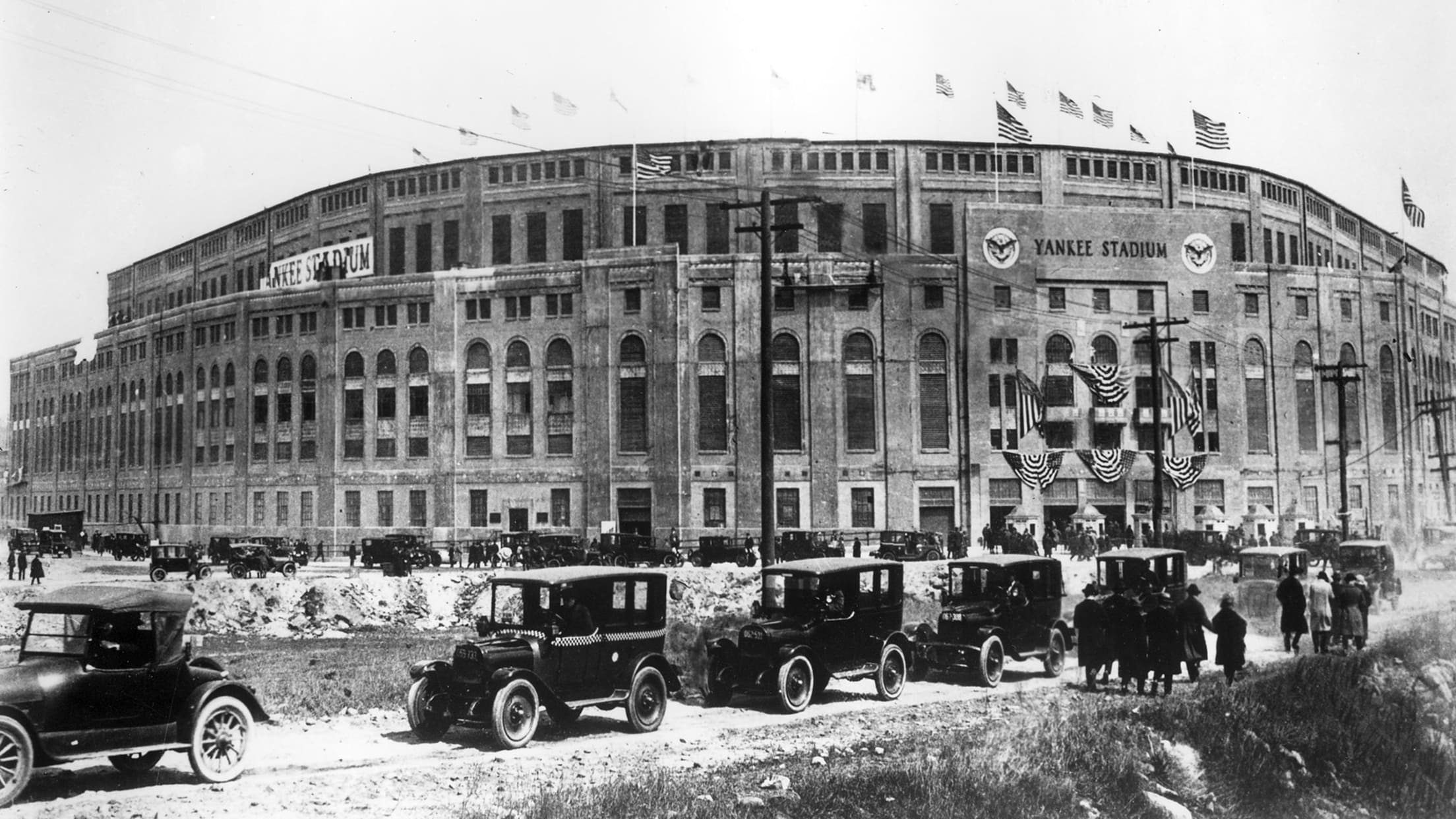 Yankee Stadium was only about a half-hour old when the first legendary moment occurred there. On April 18, 1923, after spending the previous 10 years across the Harlem River as tenants of the New York Giants at the Polo Grounds, a period that, itself, followed 10 years in a wooden
Yankees Mag: A Yankee to his Core
The quintessential New Yorker, Joe Pepitone -- who debuted on April 10, 1962 -- was adored by a generation of fans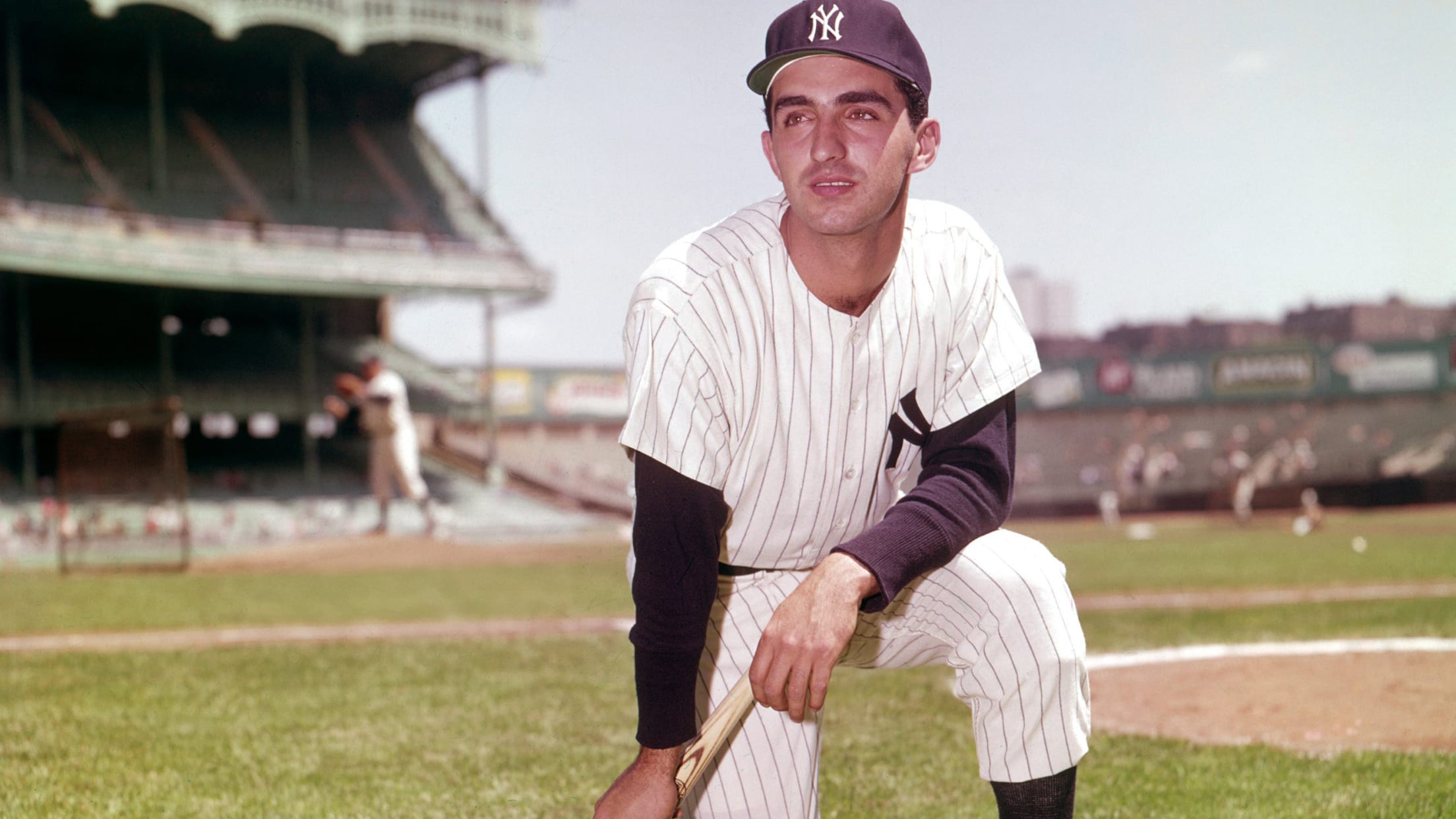 Joe Pepitone, a three-time All-Star and a three-time Gold Glove winner for the Yankees at first base, passed away on March 13 at the age of 82. The Brooklyn native began his big league career with the Yankees in 1962, and he donned the pinstripes for eight seasons, contributing to
Yankees Mag: The Fruits of Labor
Jose Trevino won't be satisfied until he gets a ring, and he is willing to do whatever it takes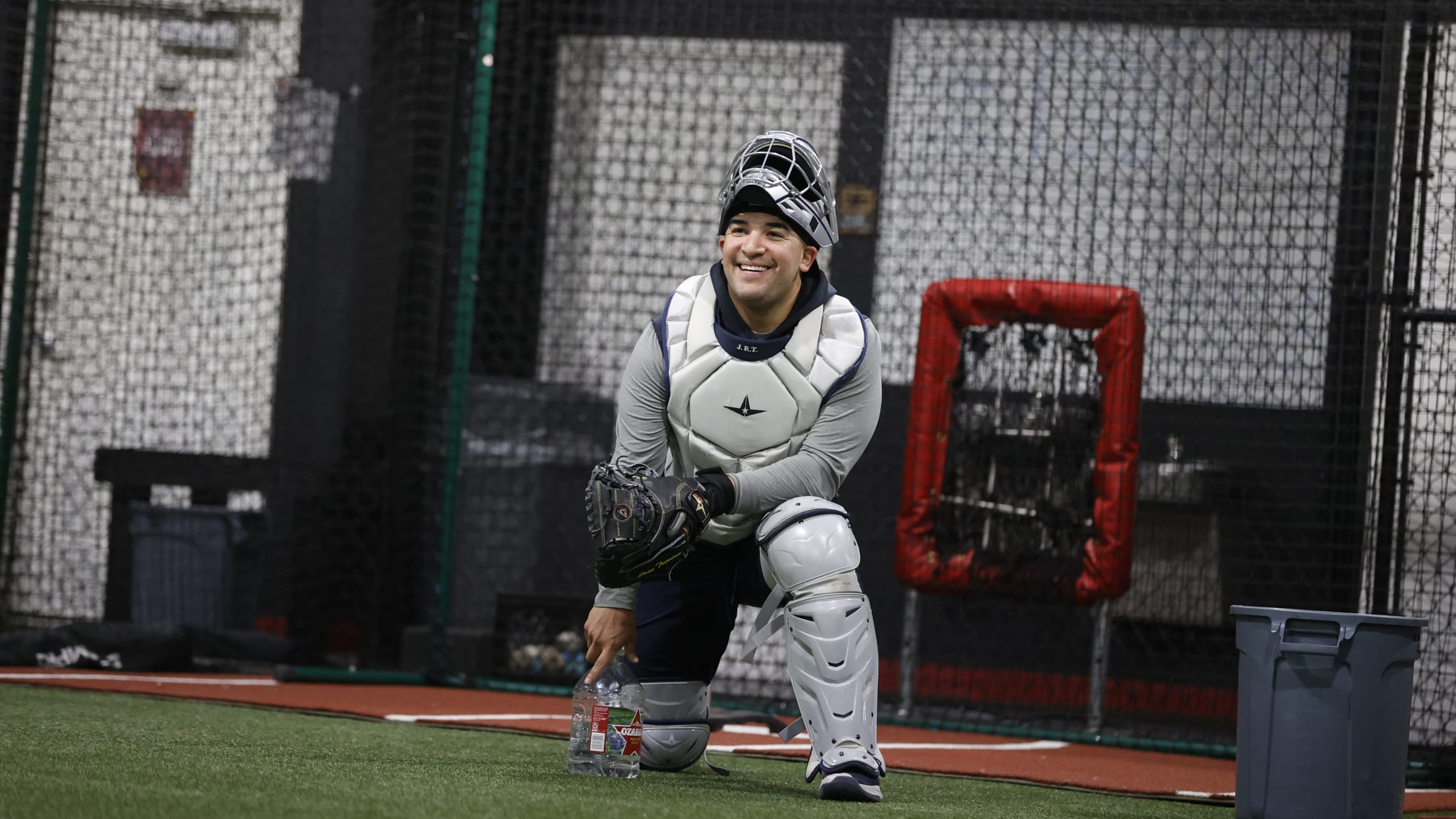 What does progress sound like? If you're a New Yorker, it's the sound of welding torches and jackhammers building and repairing the city's infrastructure. If you're the parent of a child learning an instrument, it's fewer sour notes with each practice session. If you're Jose Trevino, it's the whirr of
Yanks Magazine: A Man For All Time
In some ways, Gerrit Cole has always been a Yankee. He keeps solidifying that generational connection, one K at a time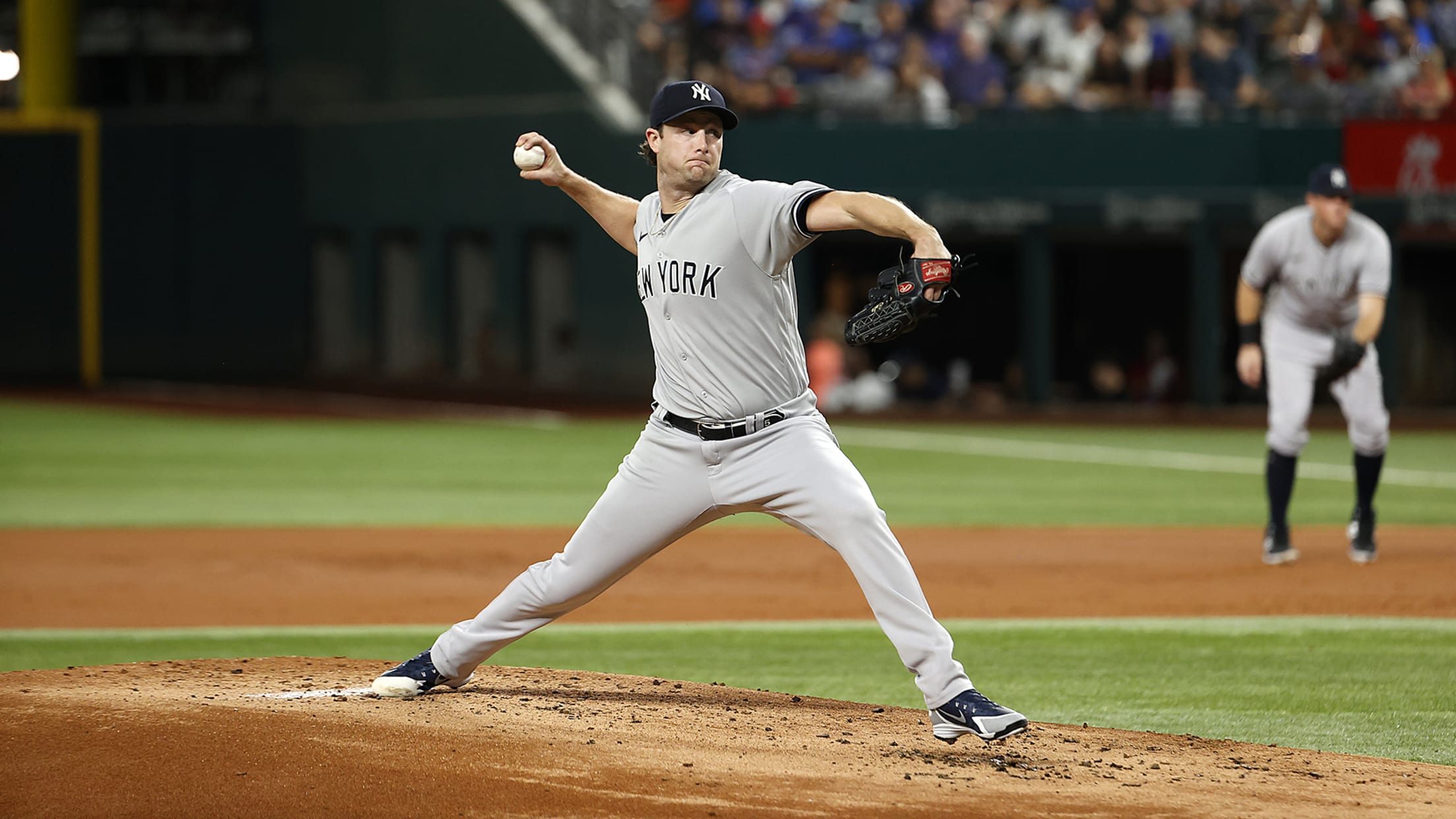 There are times when Yankees history seems endless, and others when the generations meet and tangle in such a way that makes the past six-score years feel compact as a midseason West Coast swing. Jack Chesbro, who Newsday's Steve Jacobson wrote in 1978 "was known as Happy Jack, because he
Yankees Magazine: New York or Nowhere
Having inked a new deal to remain in pinstripes, Anthony Rizzo ensured that his Bronx tale isn't done being written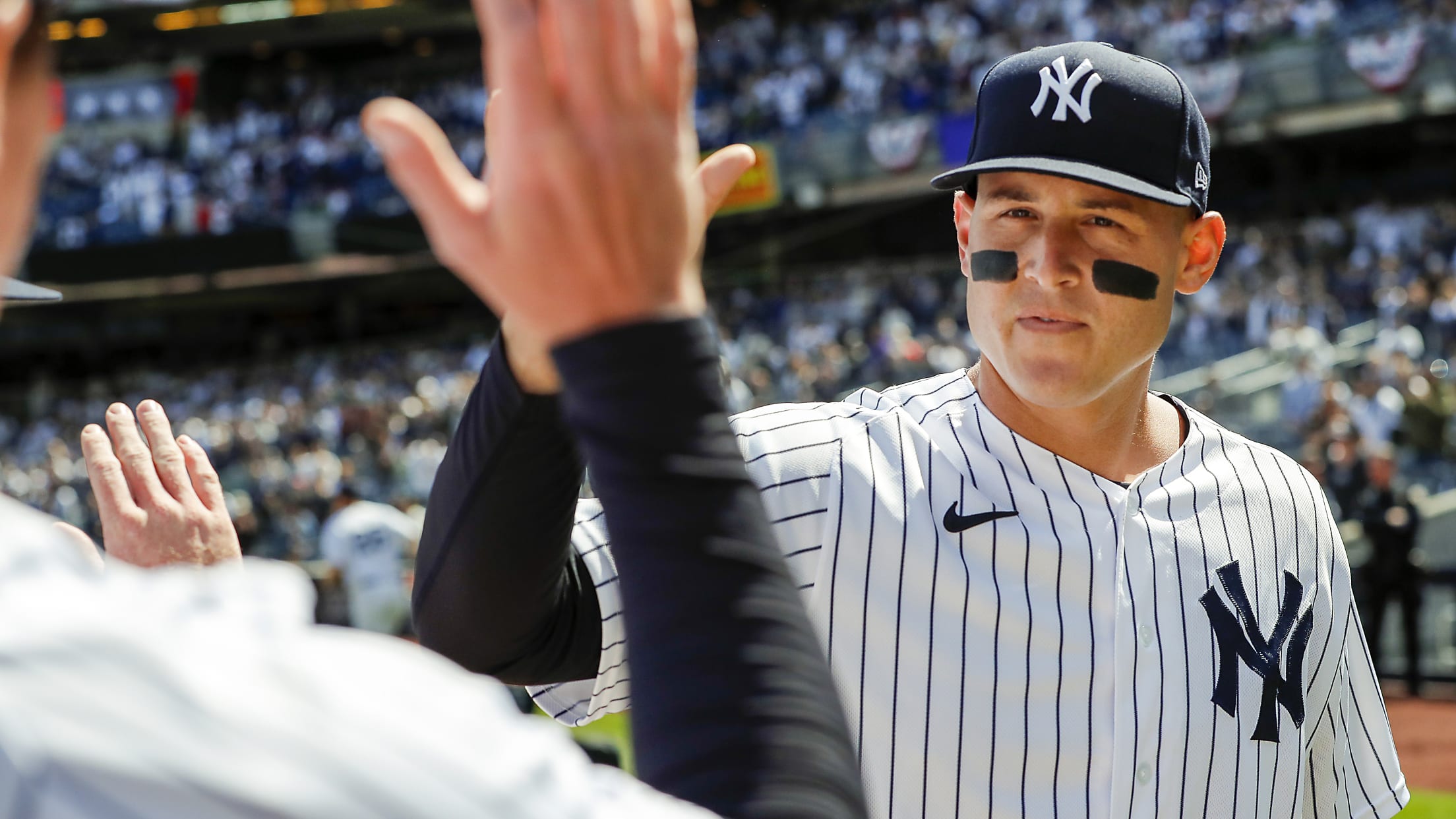 There is a scene in the 1997 film "Donnie Brasco" in which an FBI technician played by Paul Giamatti is reviewing audio of mobster conversations and rather innocently says to the film's protagonist, the overly entrenched and overworked undercover agent Joseph D. Pistone, "Hey, can I ask you something? What's
Yankees Mag: Catch All
Austin Wells climbed most of the Minor League ladder last year, and feels ready to soar in '23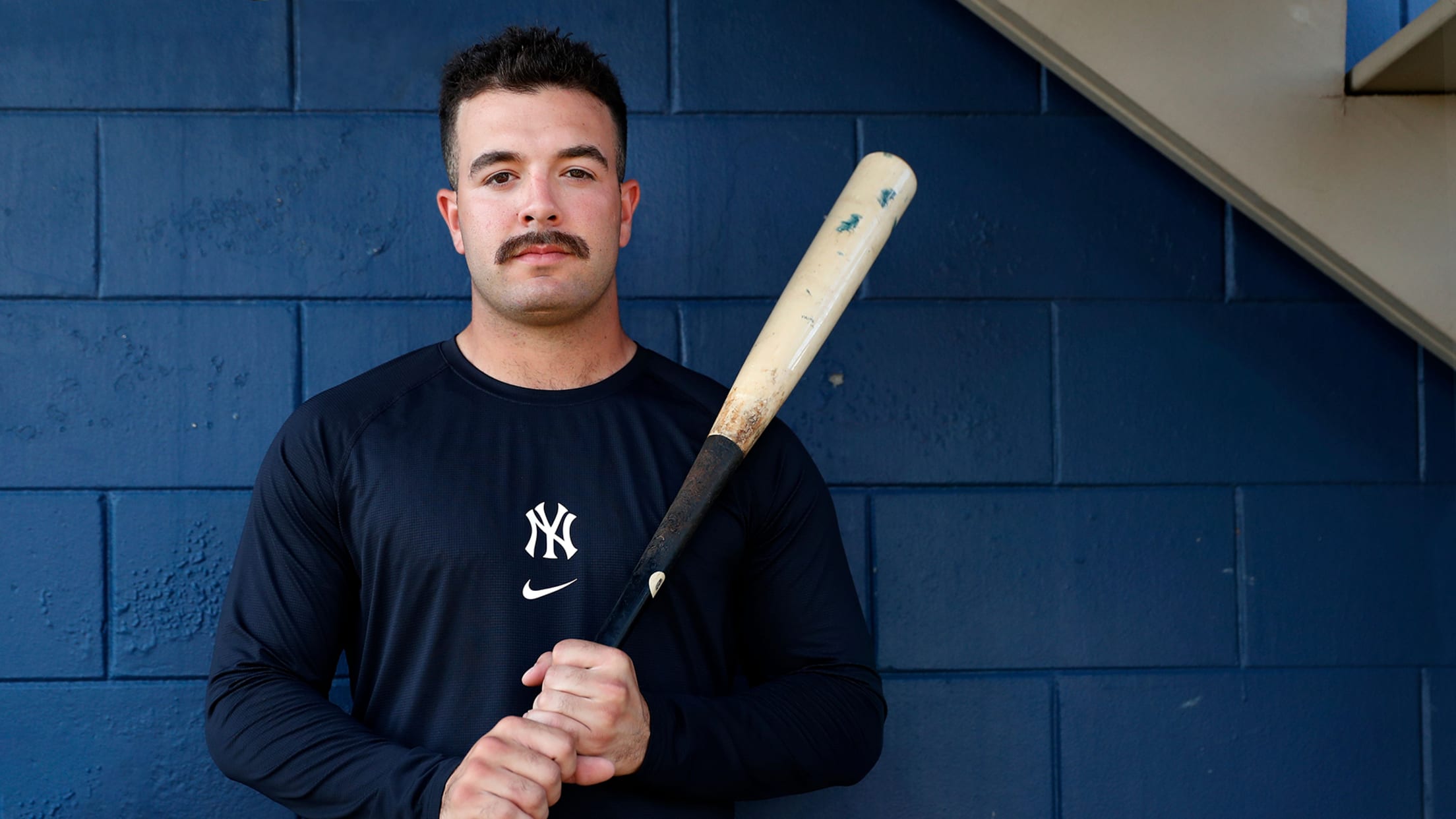 It's hard to imagine too many better endings for a season than catching the final pitch of a no-hitter to clinch a championship. For Yankees Minor League catcher Austin Wells, whose 2022 season started in big-league Spring Training, then made stops in High-A Hudson Valley, Low-A Tampa and, finally, Double-A
Yankees Mag: Golden Era
Beginning 50 years ago, George Steinbrenner restored the Yankees to greatness and changed the course of the entire sports world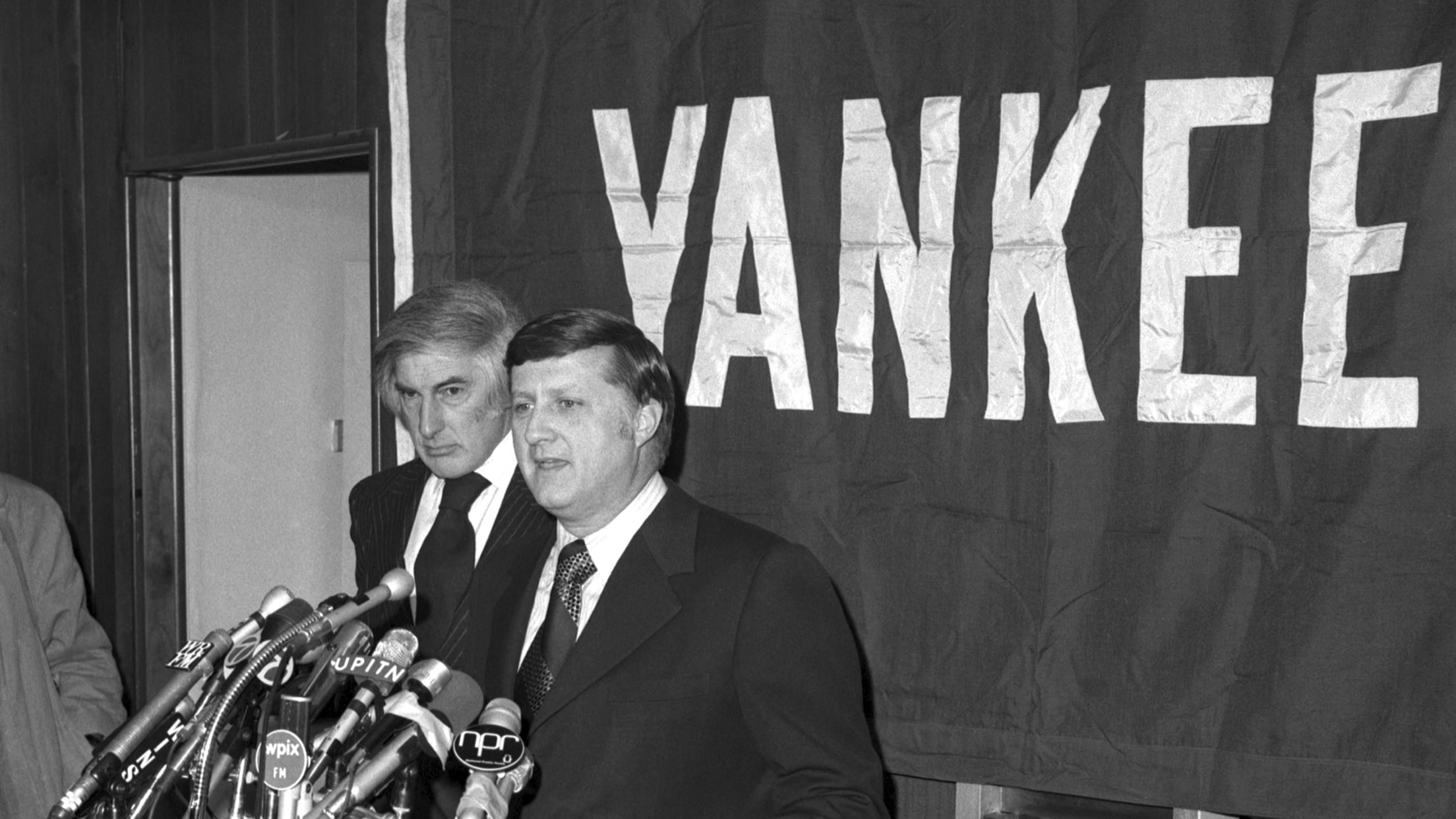 It all began on Delaware Street in Buffalo, N.Y. Long before George Steinbrenner purchased the Yankees 50 years ago -- before he made the transition from a shipbuilding executive to the most recognizable team owner in sports; to a visionary who charted the path to seven World Series championships and
Yankees Magazine: The Honorable Captain
For Aaron Judge, humility goes hand in hand with leadership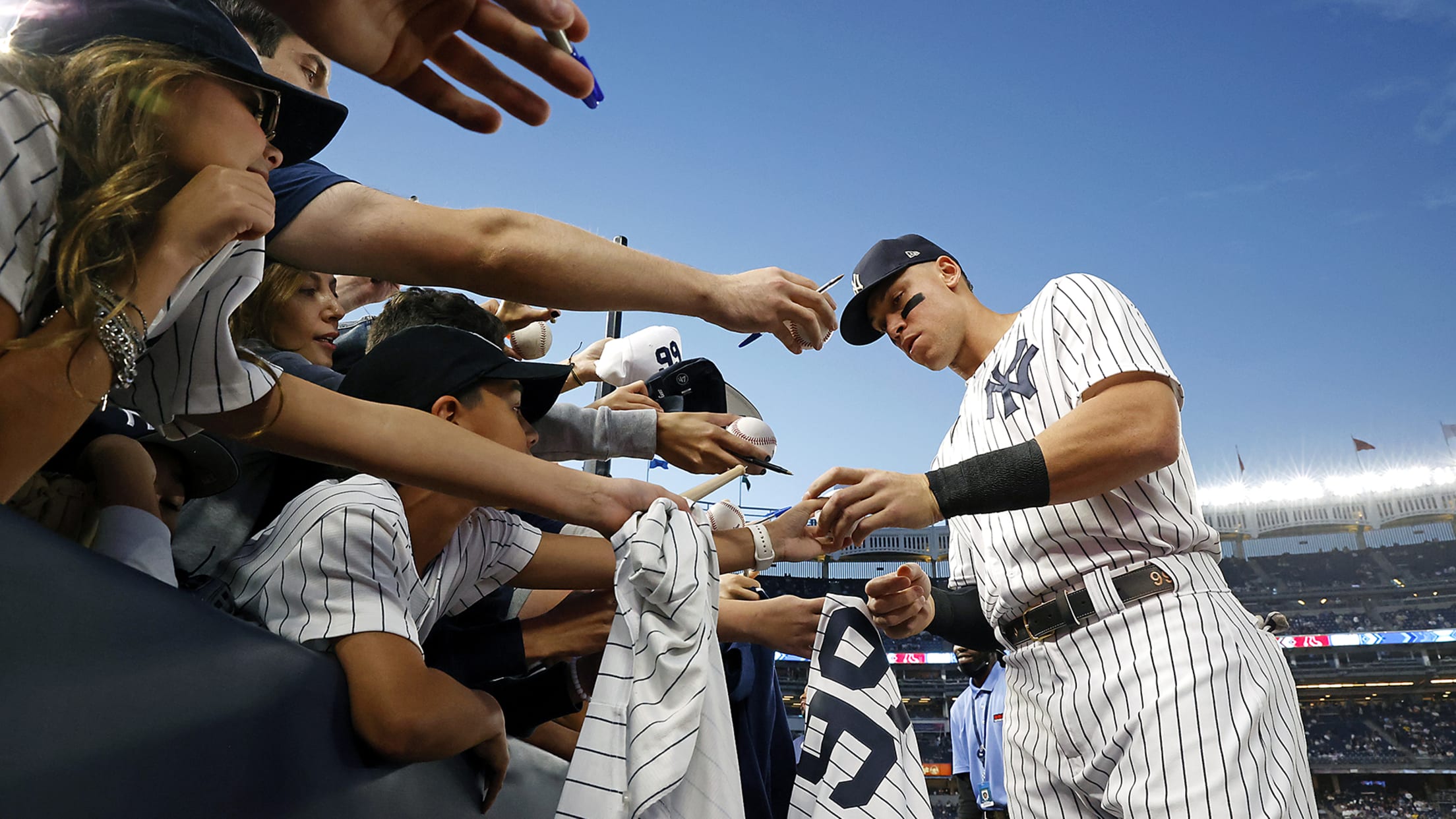 If you watch a person over time, you can pick up on certain tendencies: habits that they fall into, predilections they revert to. Aaron Judge has, with good cause, stood and spoken before countless watchful reporters in his first seven seasons in pinstripes. And now with a new nine-year deal
Yankees Magazine: At Any Moment, A Great Moment
Oswaldo Cabrera, the Yankees' young Mr. Everything, savors each opportunity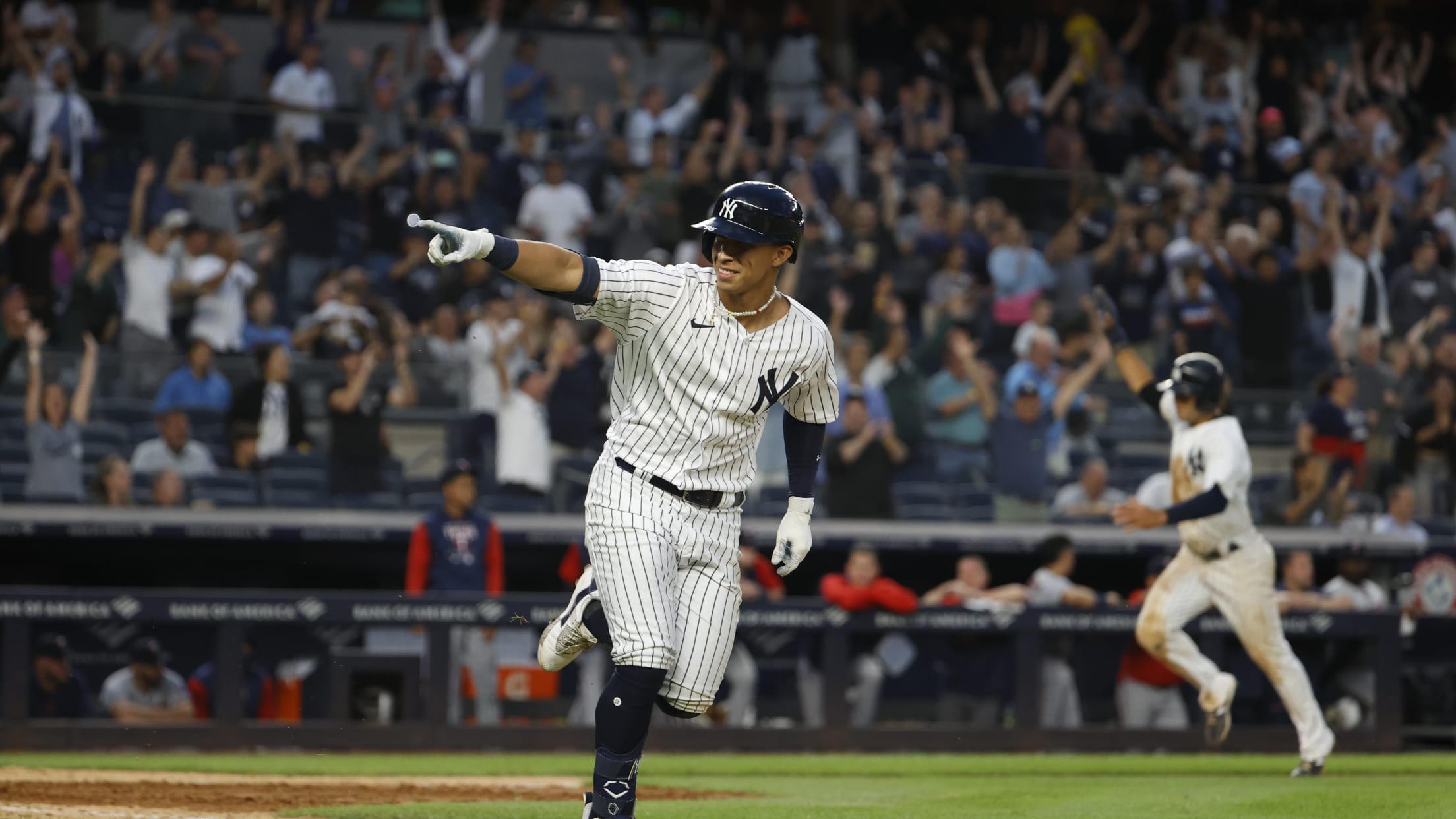 To gain an understanding of who Oswaldo Cabrera is, try putting yourself in his spikes on the afternoon of Sept. 7: Facing the Twins in the first game of a doubleheader at Yankee Stadium, they have you leading off a lineup that features Ronald Guzmán hitting cleanup and Miguel Andújar
Yankees Magazine: Once Upon A Time … 
Matt Carpenter's summer was the stuff of fairy tales. There still might be some magic in the final chapter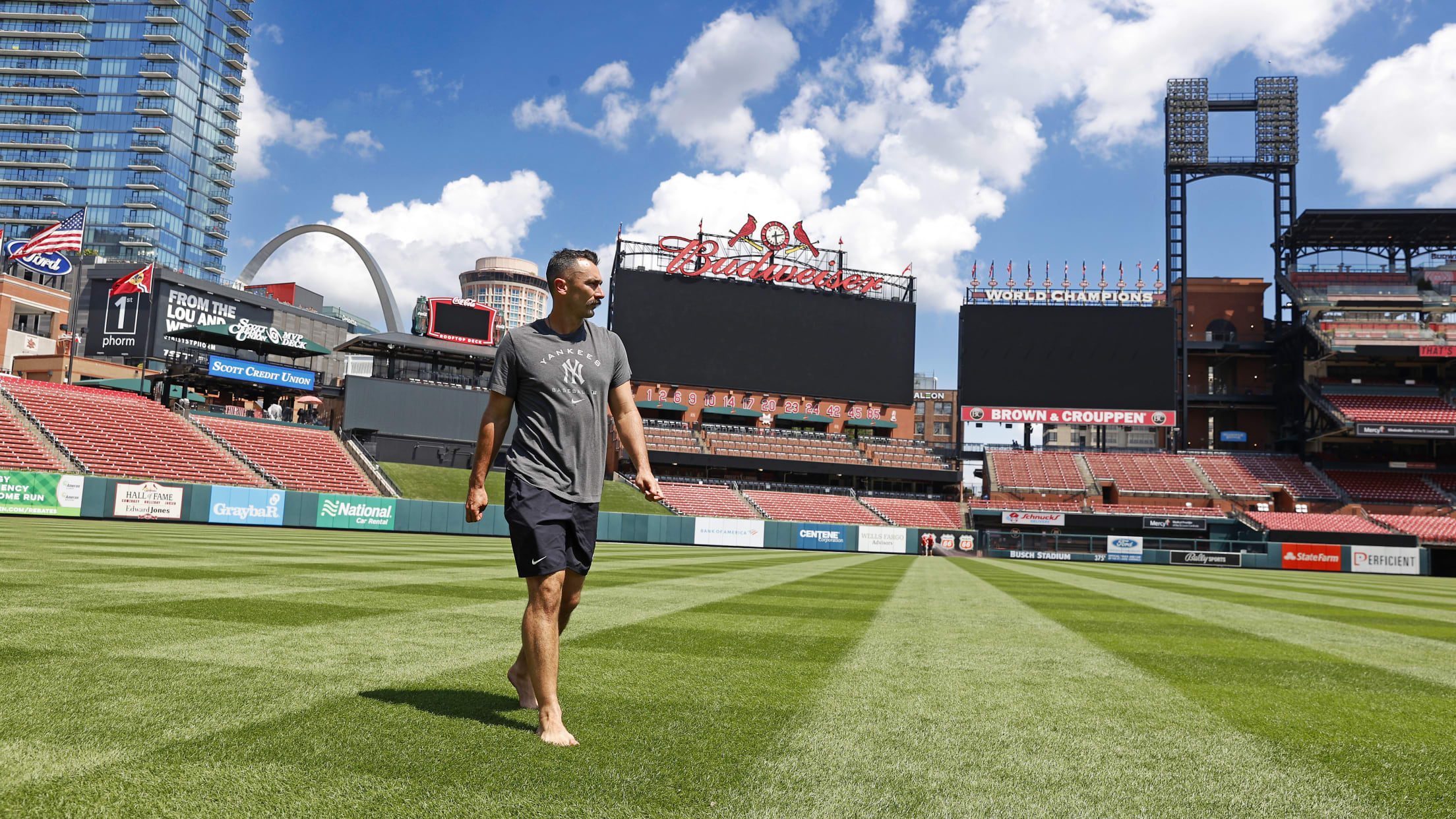 The best fairy tales' details transcend their origins. There's barely a film or novel whose plot doesn't at least borrow from our allegorical comfort food, from the lessons and lullabies that mark our time. Take the concept of a fish out of water. The reference dates back to the 14th
Yankees Magazine: Taking Care of Business
Aaron Judge approached a hallowed home run record by chasing the same goal as ever: Yankees victories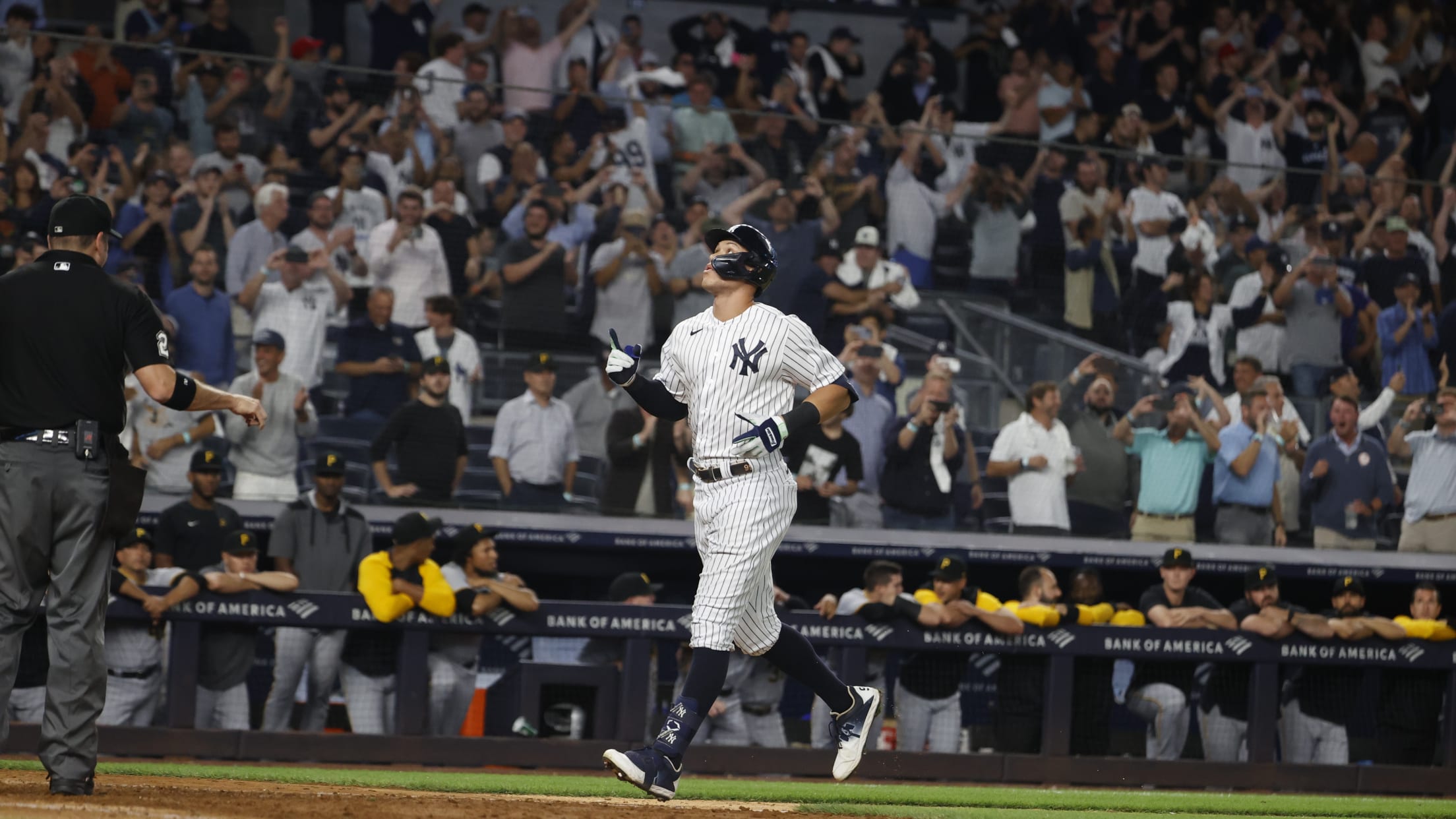 There are two larger-than-life bobbleheads on the Main Level concourse at Yankee Stadium, depicting two of the greatest players in Yankees history. Just behind the press box, fans often stop to photograph the giant plastic statues of Babe Ruth and Mickey Mantle. But for all of the accomplishments that these
Yankees Magazine: Maturation Process
Still just 25 years old, Gleyber Torres is growing into a new Yankees role
Gleyber Torres stood in a corner of the visiting clubhouse at Busch Stadium in St. Louis, pondering the six years since his baseball life changed. The room should have been exceptionally familiar to the infielder; as a Cubs prospect, signed out of Venezuela as a 16-year-old, he was supposed to
Yankees Mag: The Quiet Pursuit of Pandemonium
Aaron Judge isn't thinking about hitting 61 homers. But history tells us that if he gets close, Yankee Stadium will be electric
There were only about 8,000 fans in the stands, yet they produced a collective roar the likes of which New York City had never heard. It was Sept. 30, 1927, and the crowd at Yankee Stadium was there not to witness a pennant-clinching victory -- the "Murderers' Row" Yanks had
Yankees Mag: The House That Lombardi Loved
Vince Lombardi's legacy is cemented in Green Bay, but some of his greatest
triumphs came in the Bronx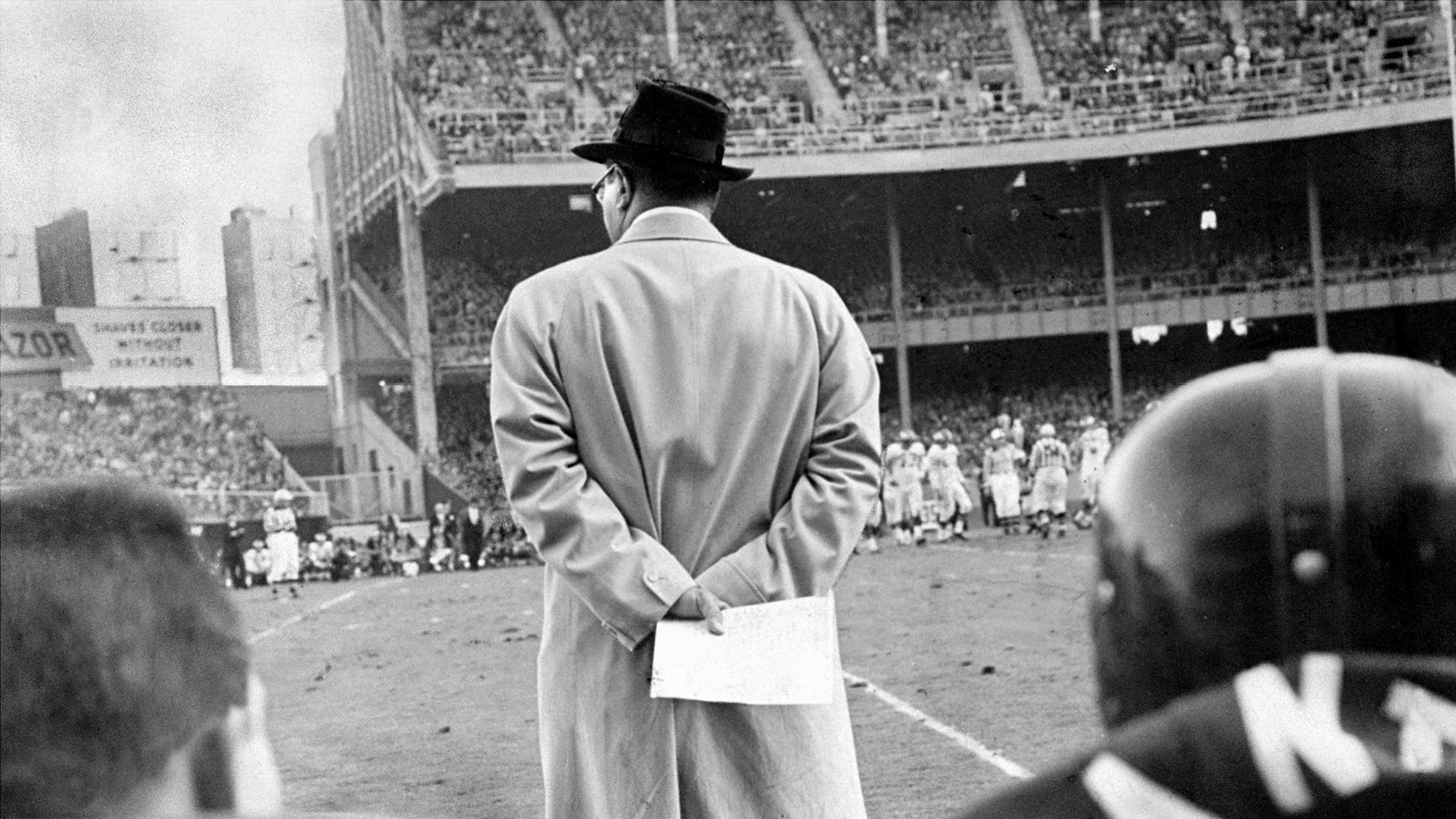 It had been a few months since the New York Yankees' second consecutive World Series championship celebration. For baseball's most successful franchise, the 1962 triumph was a milestone. It was the Yankees' 20th title, all of them coming in less than four decades, beginning with the team's first in 1923.
Yankees Mag: More Than Enough
Derek Jeter's magnificence was never just about winning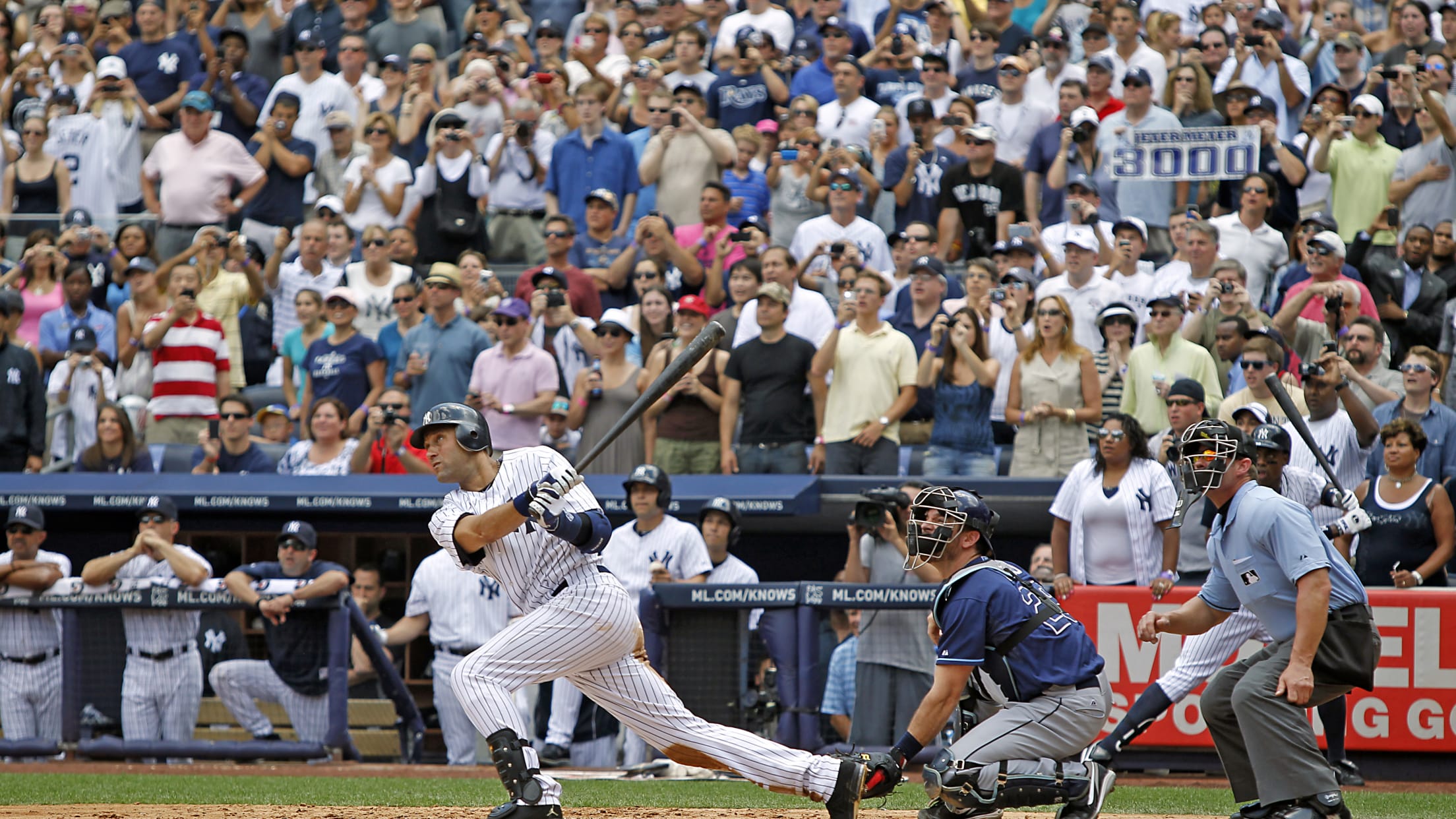 The Man Who Shot Liberty Valance graced movie theaters in 1962, the same year that saw the Yankees win a ninth championship in 14 seasons. Even if you've never seen the flick, perhaps you've heard at least some version of its most famous -- if oft-misquoted -- line: "When the
Yankees Magazine: Twinkletoes
George Selkirk was much more than the man who replaced Babe Ruth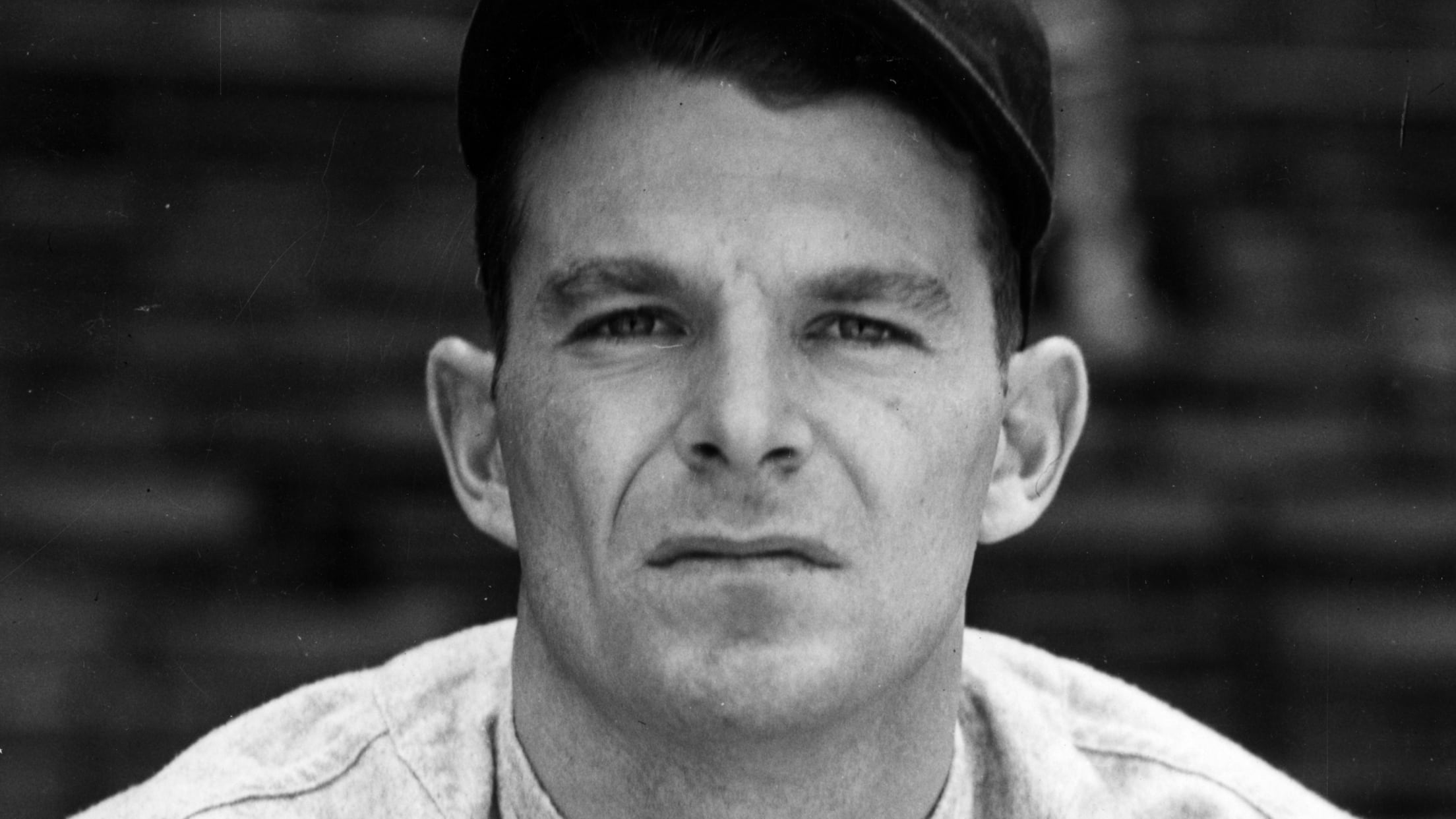 In one of those old-time photos from a bygone era, there is a picture of the 1938 New York Yankees -- including such immortal legends as Lou Gehrig, Joe DiMaggio and Bill Dickey. Eighty-four years later, the name George Selkirk might not be as recognizable to Yankees fans as the
Yankees Mag: The Warrior's Day Cometh
Paul O'Neill's No. 21 has been all but retired for two decades. Now it's finally official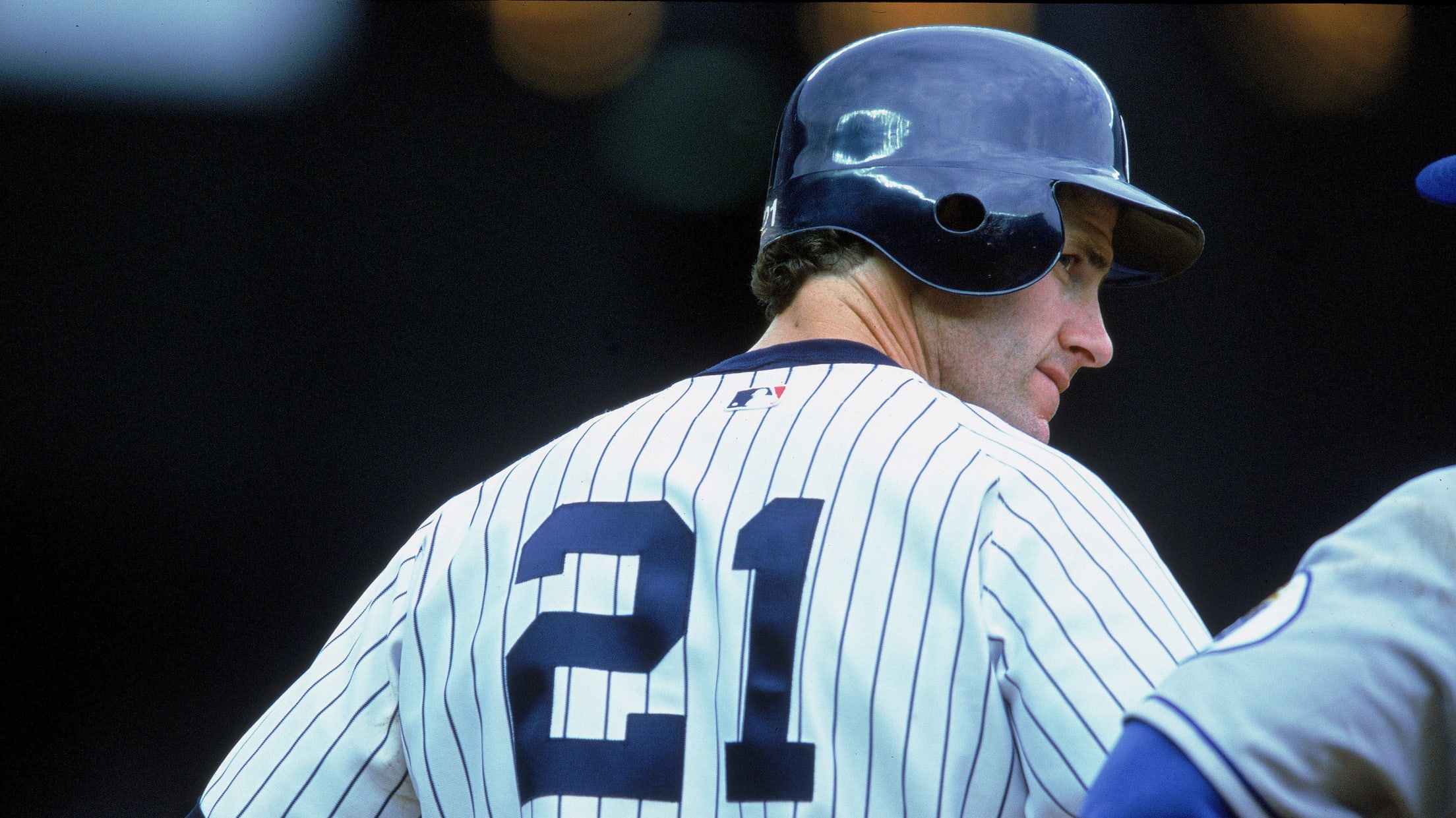 Paul O'Neill didn't want to leave Cincinnati. The Ohio native grew up idolizing the Big Red Machine, was drafted by the Reds in 1981, made his big-league debut with them in 1985, and won a World Series as a Red in 1990. But the baseball gods had other ideas for
Yankees Mag: Golden Dreams
The six All-Stars who journeyed to Los Angeles were representative of the Yankees' overall success in 2022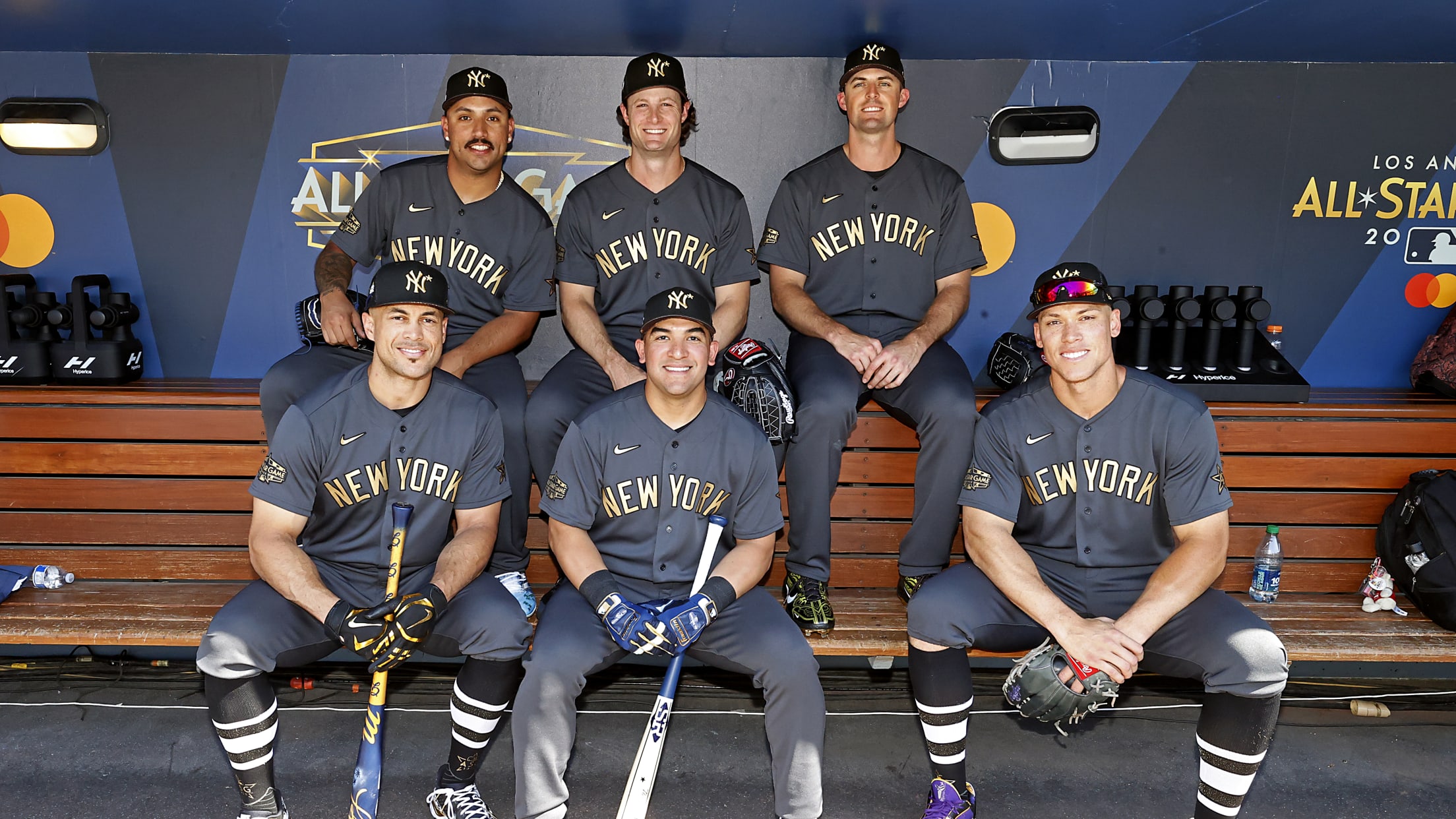 The scene was as majestic in 2022 as it was 60 years ago. Since the early 1960s, Dodger Stadium on a midsummer evening has provided fans and players with a utopia-like atmosphere, combining perfect Southern California weather with all of the excitement that a big league ballpark can hold. On