Yankees Magazine: The Powers That Be
Some things are out of Luke Voit's control. Everything else, he crushes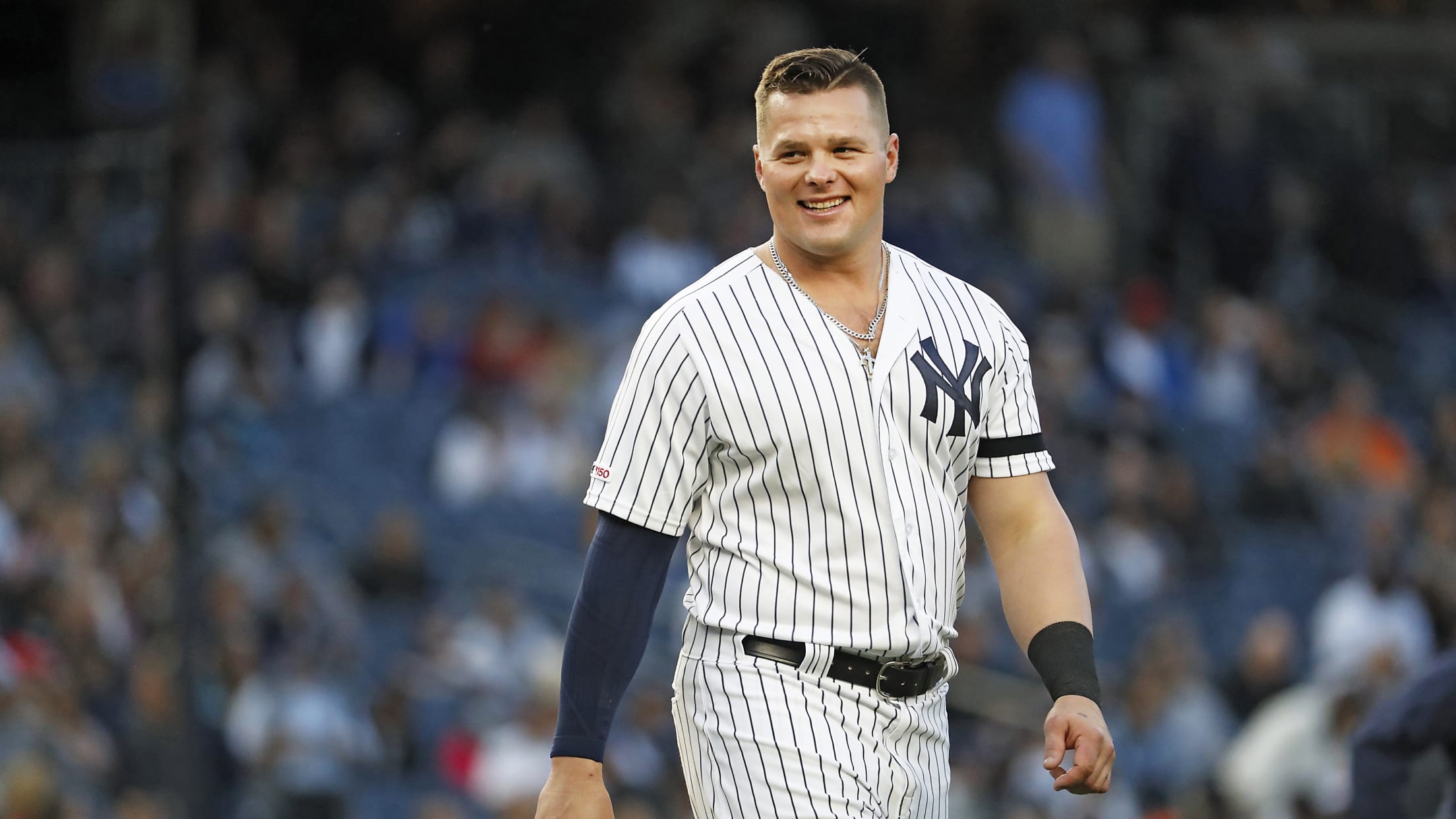 There was a time when a surprise visit from a Rams running back would have gotten Luke Voit very excited. Growing up outside of St. Louis in Wildwood, Missouri, Voit spent his autumn Sundays consumed by Rams football. He was two weeks shy of his 9th birthday when future Hall
Yankees Magazine: Mr. Consistent
Once at a career crossroads, Austin Romine listened to his heart -- and took his career to the next level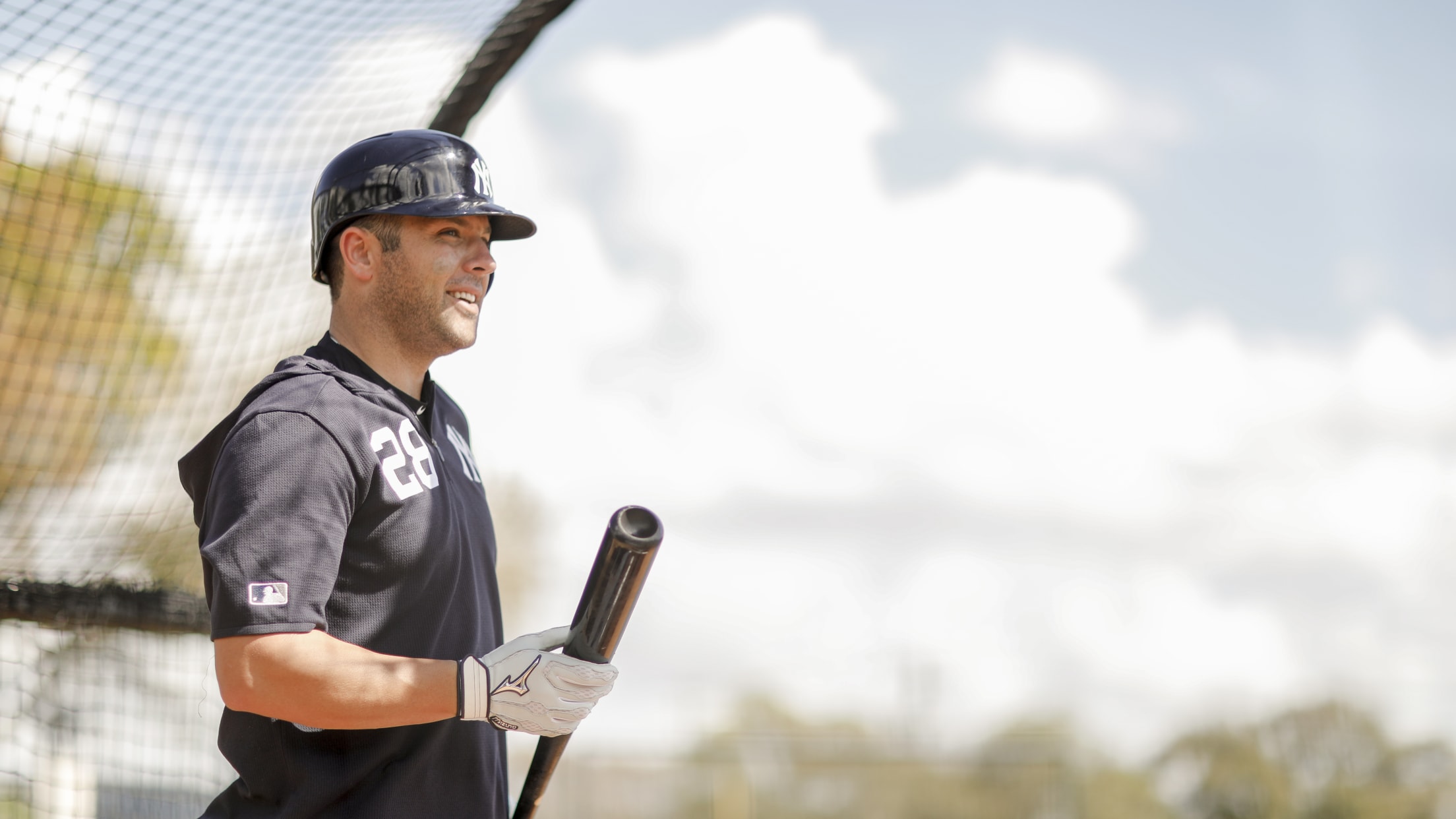 Austin Romine is as engaging and kind as any player on the Yankees roster. He's a team player in every sense of the term, and he's always polite. Whether he's dealing with one of the most important people in the game or someone with much less influence, treating them with
Yankees Magazine: Renaissance Man
CC Sabathia's milestone strikeout was a testament to his reinvention
The ballpark was new, but the feat was oh so familiar for CC Sabathia. The 19-year veteran had never pitched at Chase Field before April 30. Yet it was then and there, in the Arizona heat, that Sabathia etched his name into baseball's record books. Facing Diamondbacks No. 8 hitter
Yankees Magazine: No Place Like Home
The Yankees-Stonewall Scholars program is a bold step toward making sports -- and day-to-day life -- more inclusive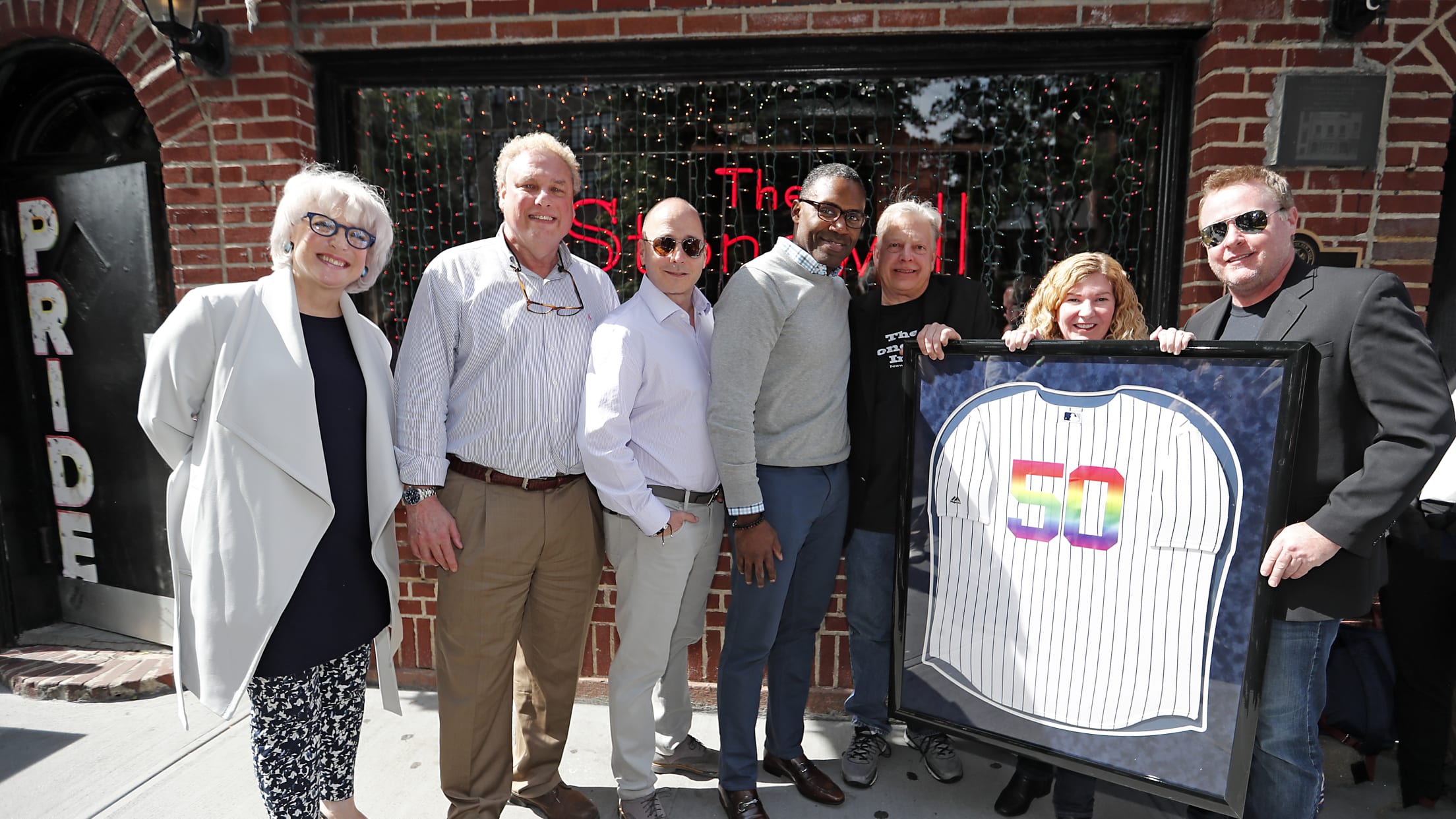 As the heart of the Yankees' order prepared to bat in the top of the ninth inning on June 27, 1969, a game-changing miracle was still possible. Baseball allows -- indeed, practically fetishizes -- such last-second turnabout. America was about a month from landing two men on the moon. Miracles
Yankees Magazine: Player Developer
The life of a Minor League manager is rife with constructive lessons, conflicting objectives and coffee. Lots of coffee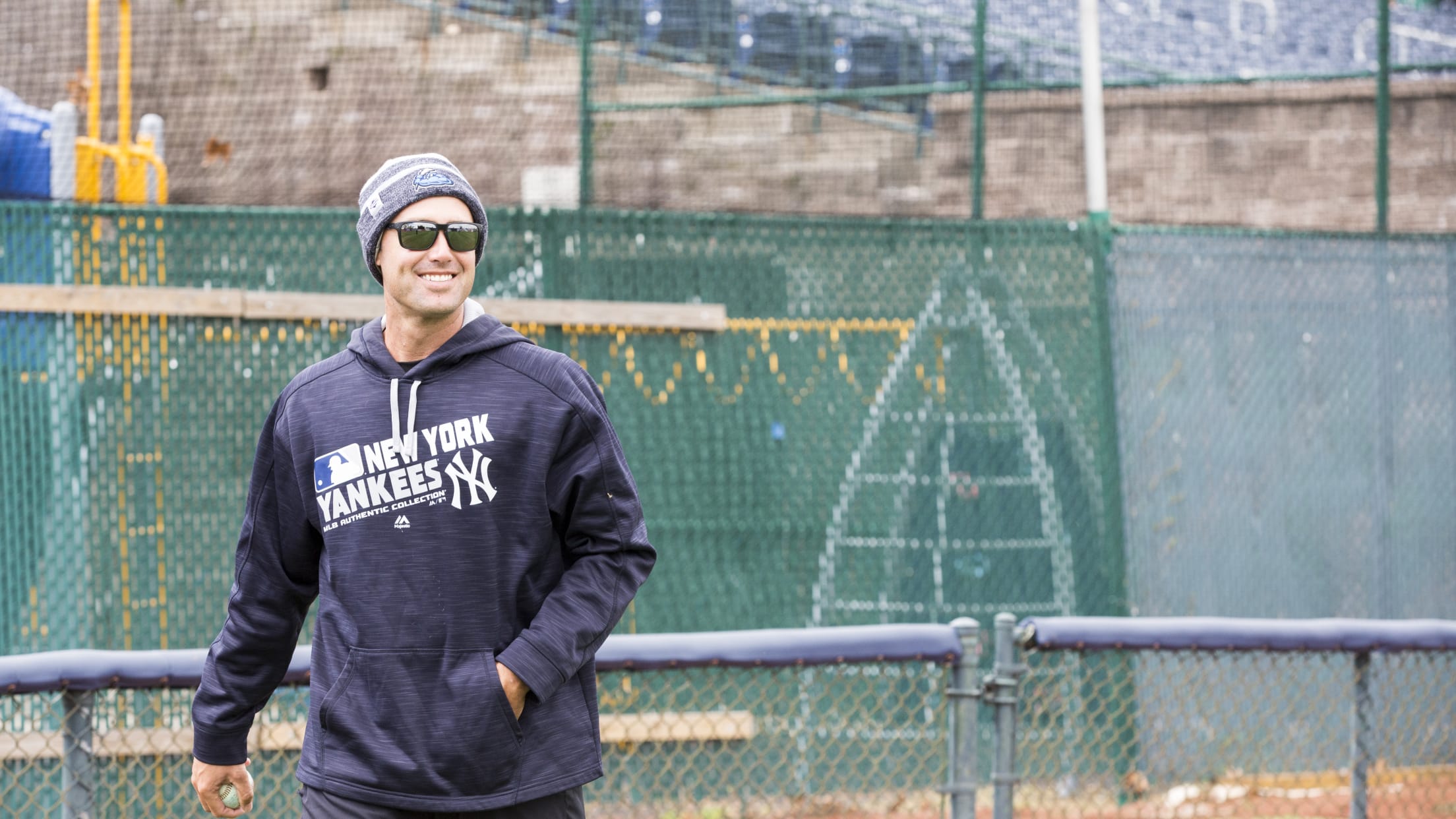 The wind whips at full blast, turning the flags atop the scoreboards at Trenton's Arm & Hammer Park into a nightmarish, cacophonous disaster. Standing on the outfield grass, Thunder players and coaches can only laugh as fielding coach Raul Dominguez sets up the apparatus to fire fly balls their way.
Yankees Magazine: Well-Seasoned
After more than a decade in pinstripes, Brett Gardner has earned every bit of his stellar reputation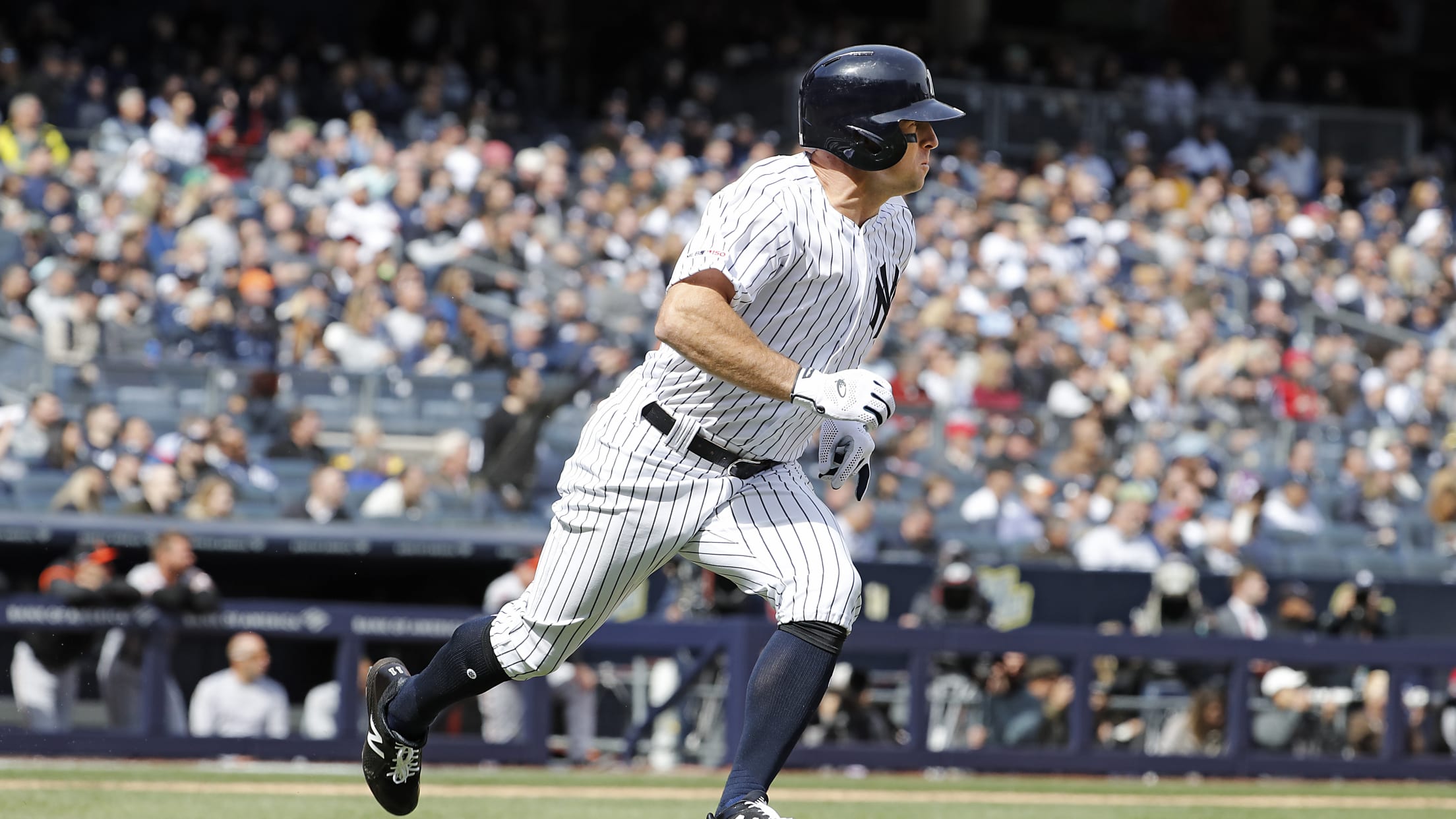 A few days before Opening Day, a veteran journalist asked Aaron Boone what a reasonable expectation for Brett Gardner could be in 2019. The Yankees manager paused for a second, and then -- in a tone both confident and defiant -- answered the question. "A really good player," Boone said.
Yankees Magazine: Stay Hungry
Gleyber Torres has enjoyed his first taste of the big leagues -- now he wants more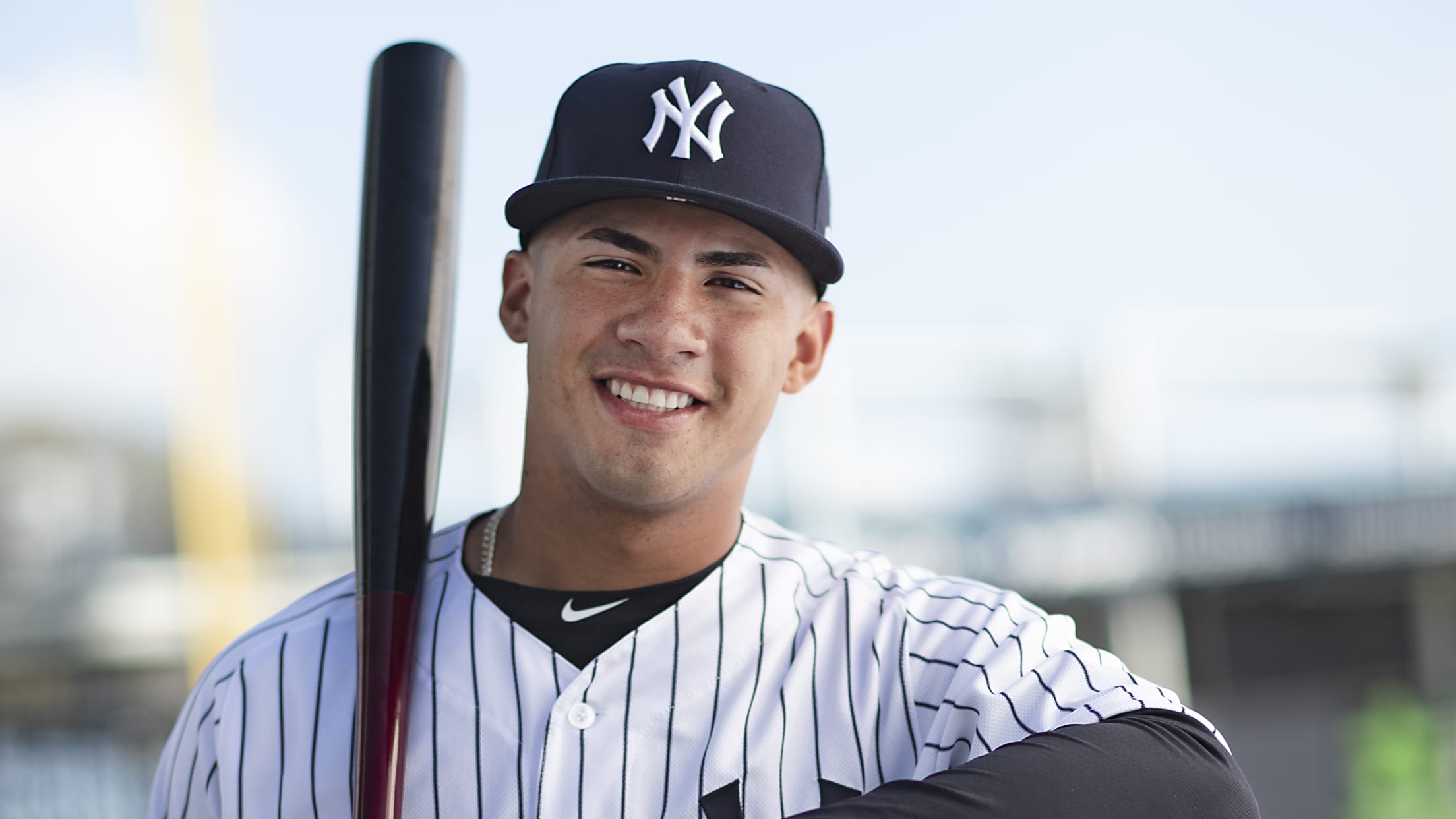 At 6 p.m. on the nose, Gleyber Torres and his wife, Elizabeth, took their seats next to each other in a booth at Charley's Steak House in Tampa, Florida. Torres, wearing a light blue untucked dress shirt and a pair of jeans, quickly put his arm around Elizabeth. As they
Yankees Magazine: No Excuses
Gary Sanchez has plenty of defenders, but don't expect the Yankees' catcher to join the chorus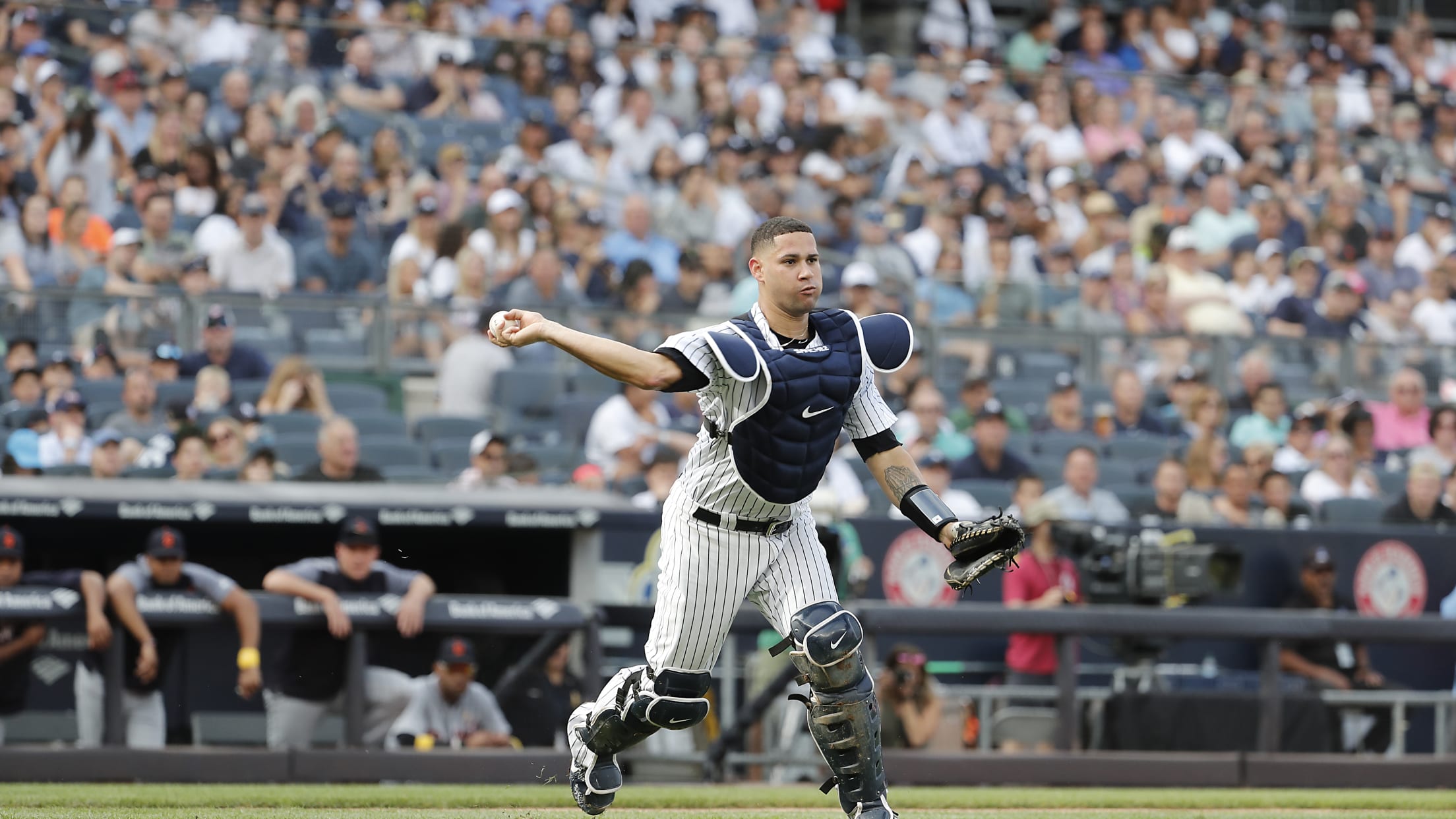 It is a game measured in failure and redemption, in inches and percentages, in luck and adjustments. It drowns in numbers and analytics. But baseball is also rife with poetry. So much of the best sportswriting has focused on the boys of summer -- certainly including The Boys of Summer
Yankees Magazine: A New York State of Mind
Adam Ottavino grew up in Brooklyn dreaming of pitching in the Bronx. Now he gets his shot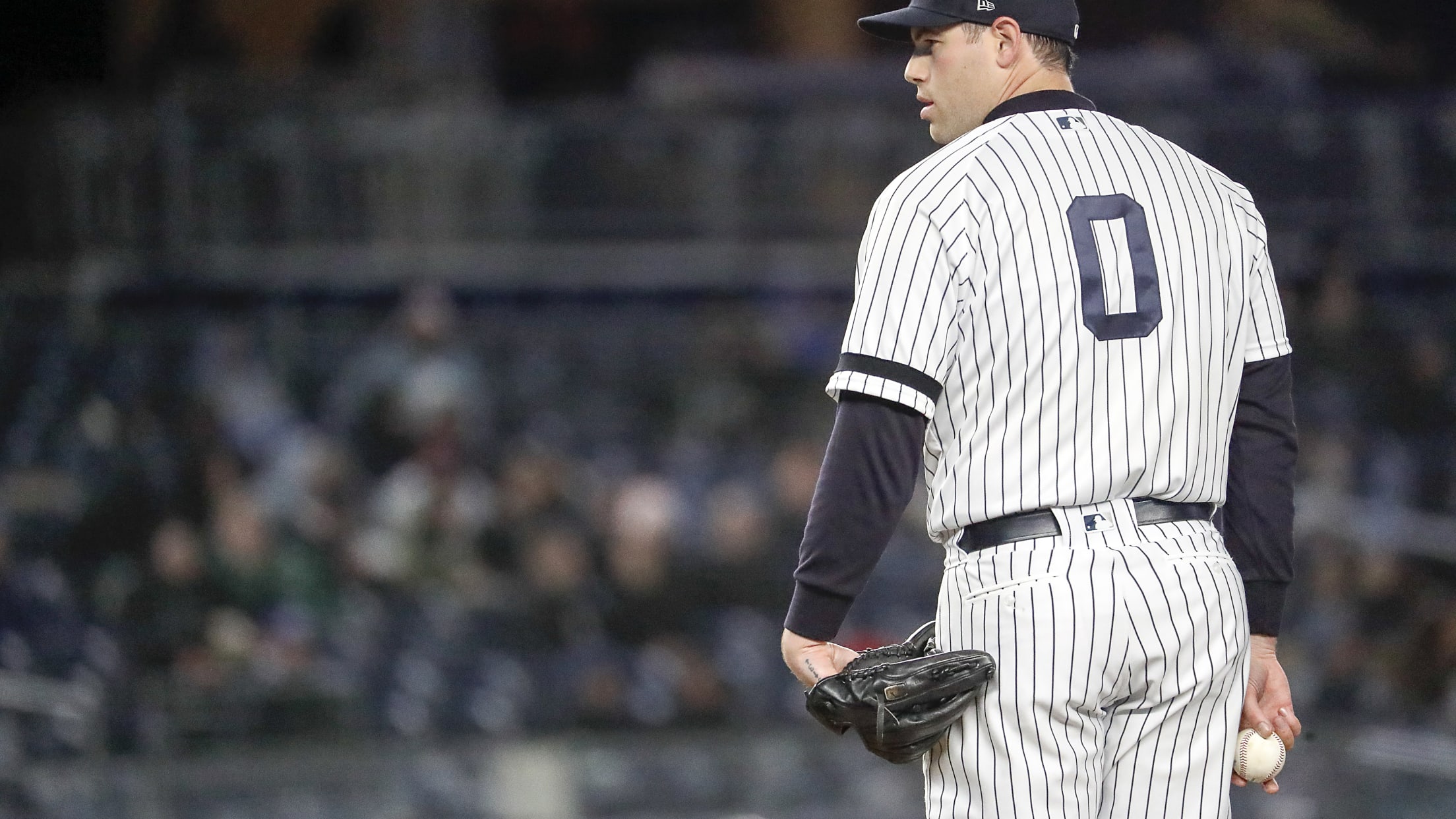 The offseason was still in its infancy when a family's dream suddenly had a chance of coming true. Eve, a teacher at Public School 39 in Park Slope, Brooklyn, for the past 25 years, had just gotten out of her final class of the day when her son rang one
Yankees Magazine: Whatever it Took
A selfless, focused and resilient team, the 1999 Yankees formed the nucleus of a dynasty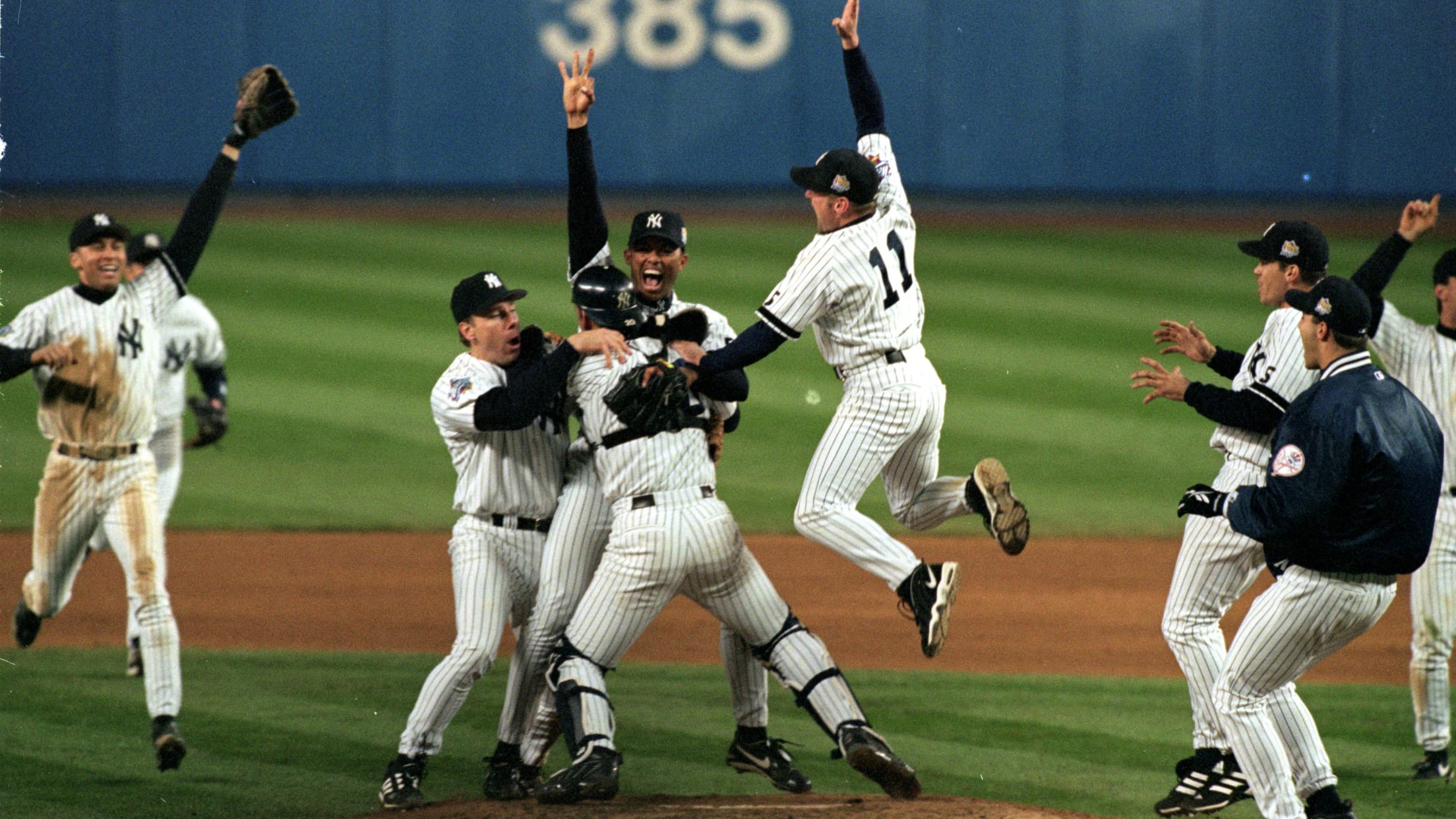 Every championship team has its own story. For the 1999 Yankees, that tale had as much to do with the teams that preceded and followed them as anything they did themselves. The 1998 club set what was then an American League record with 114 victories, rattling off 11 more in
Yankees Magazine: Style All Their Own
New mores and old habits help determine which gear Yankees players choose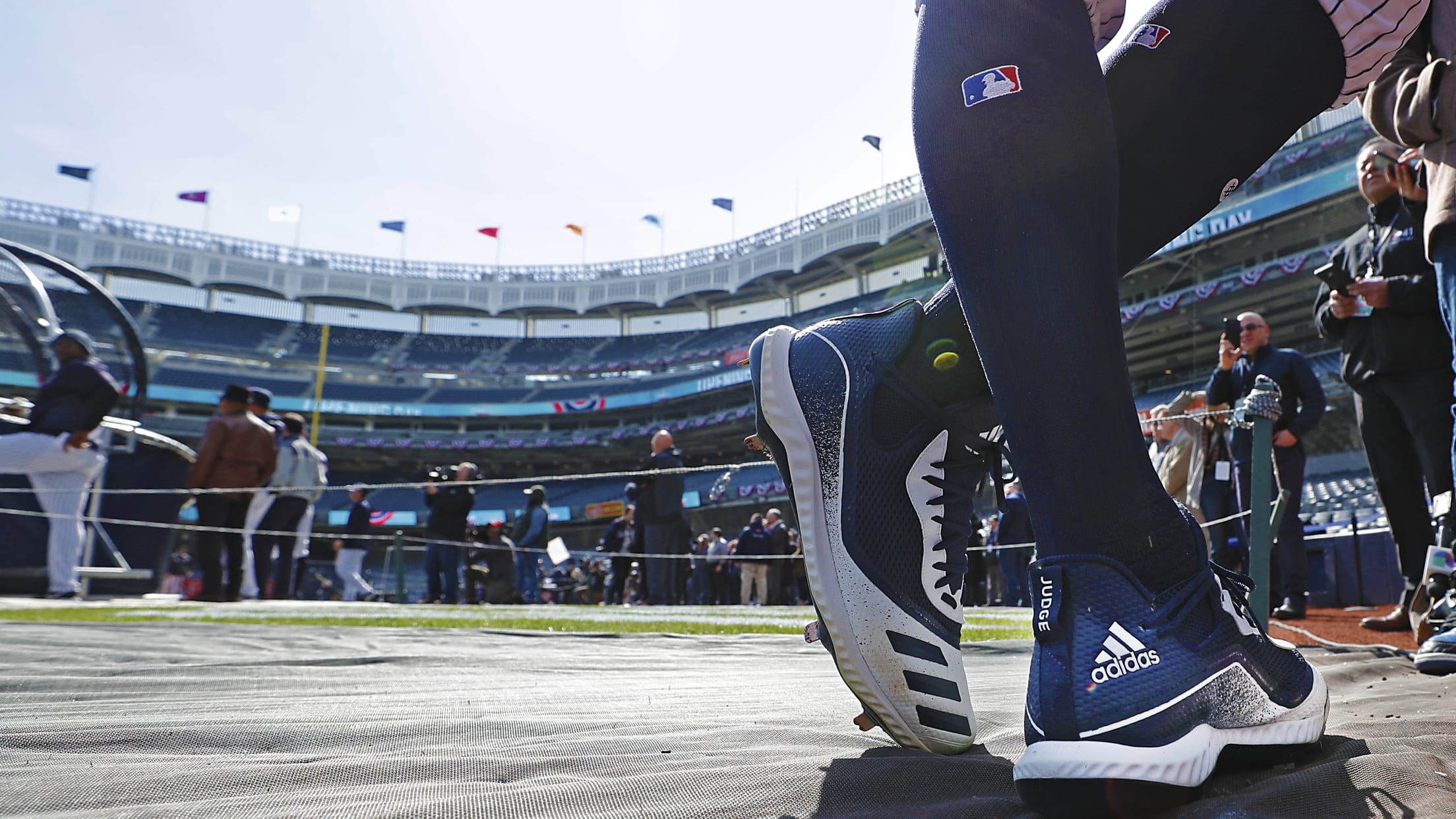 The long wait was finally over. The offseason months spent daydreaming about baseball, the practice sessions to get ready for this moment -- those were all in the past. Opening Day had arrived, and the excitement was undeniable. Young ballplayers in their fresh-pressed uniforms giddily admired each other's shiny new
Yankees Magazine: Something More to Give
Aaron Judge is living out his dream. Playing baseball is only the beginning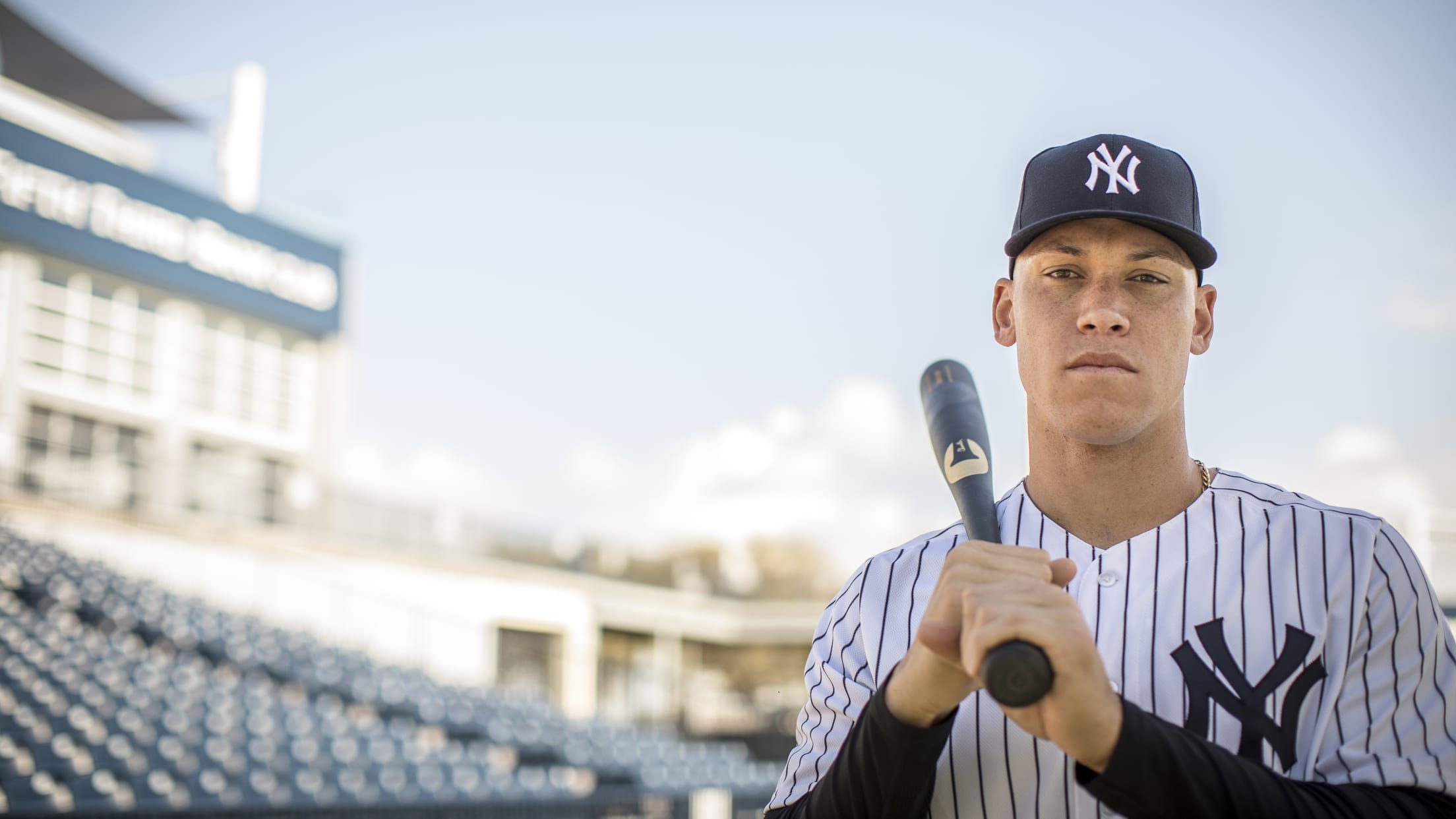 It was mid-September of last year, and the Yankees were in need of a jolt. They had just completed a disappointing 4-5 road trip by losing two out of three in Minnesota, leaving them 10 games out of first place in the American League East with 16 games to play.
Yankees Magazine: Feel it Still
The only 2009 champs still in pinstripes, CC Sabathia and Brett Gardner reflect on that magical run -- and envision a return to glory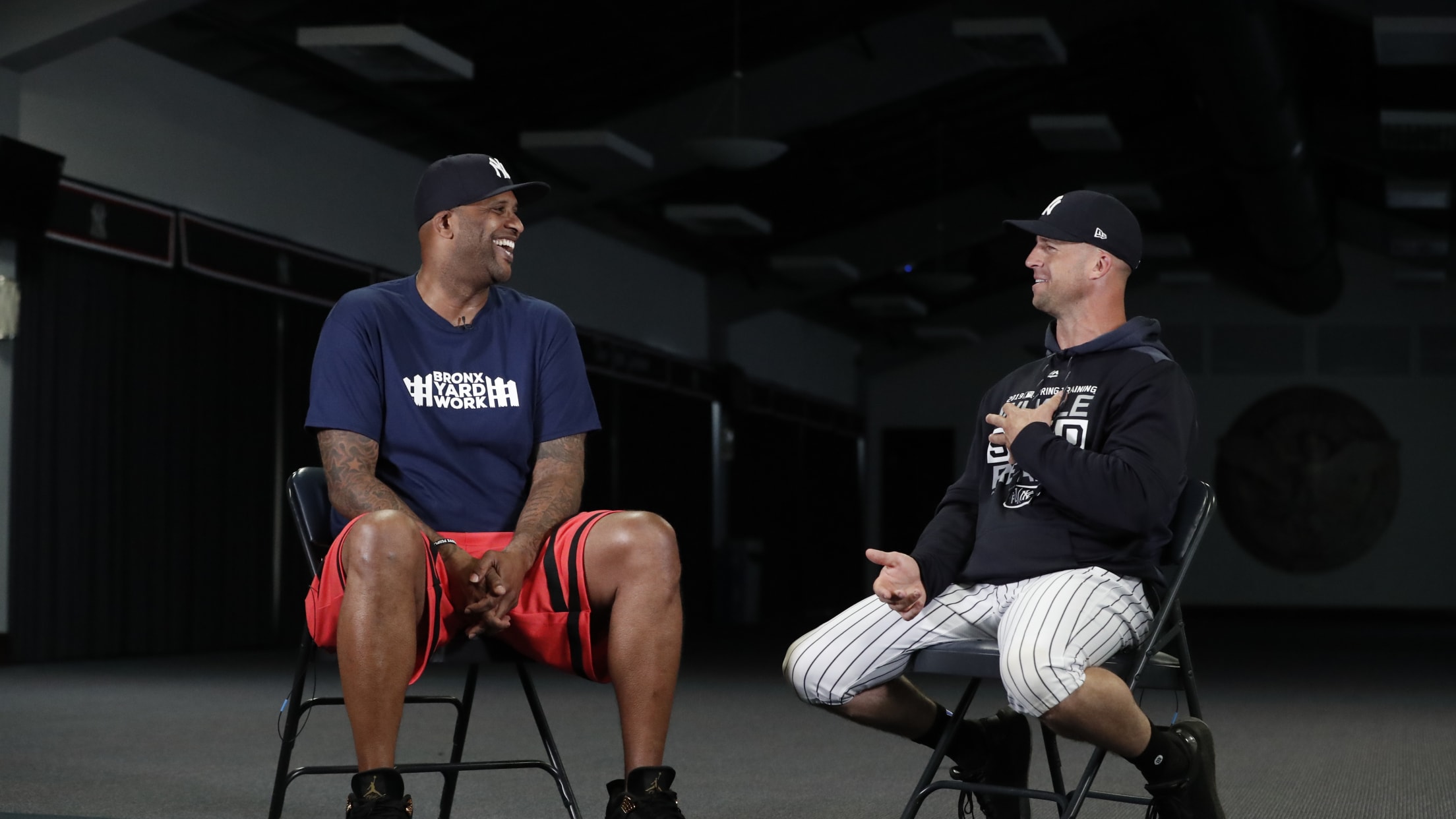 CC Sabathia is 38 years old, and Brett Gardner is 35. They've seen things in their baseball lives, but nothing that can compare to the experience they shared a decade ago. For Gardner, it was the beginning of the road, his first full season in the Major Leagues. Sabathia, meanwhile,
Yankees Magazine: Tyler and the Miracles
Pitching professionally is always a long shot, but Tyler Johnson's young career is even more of a fantasy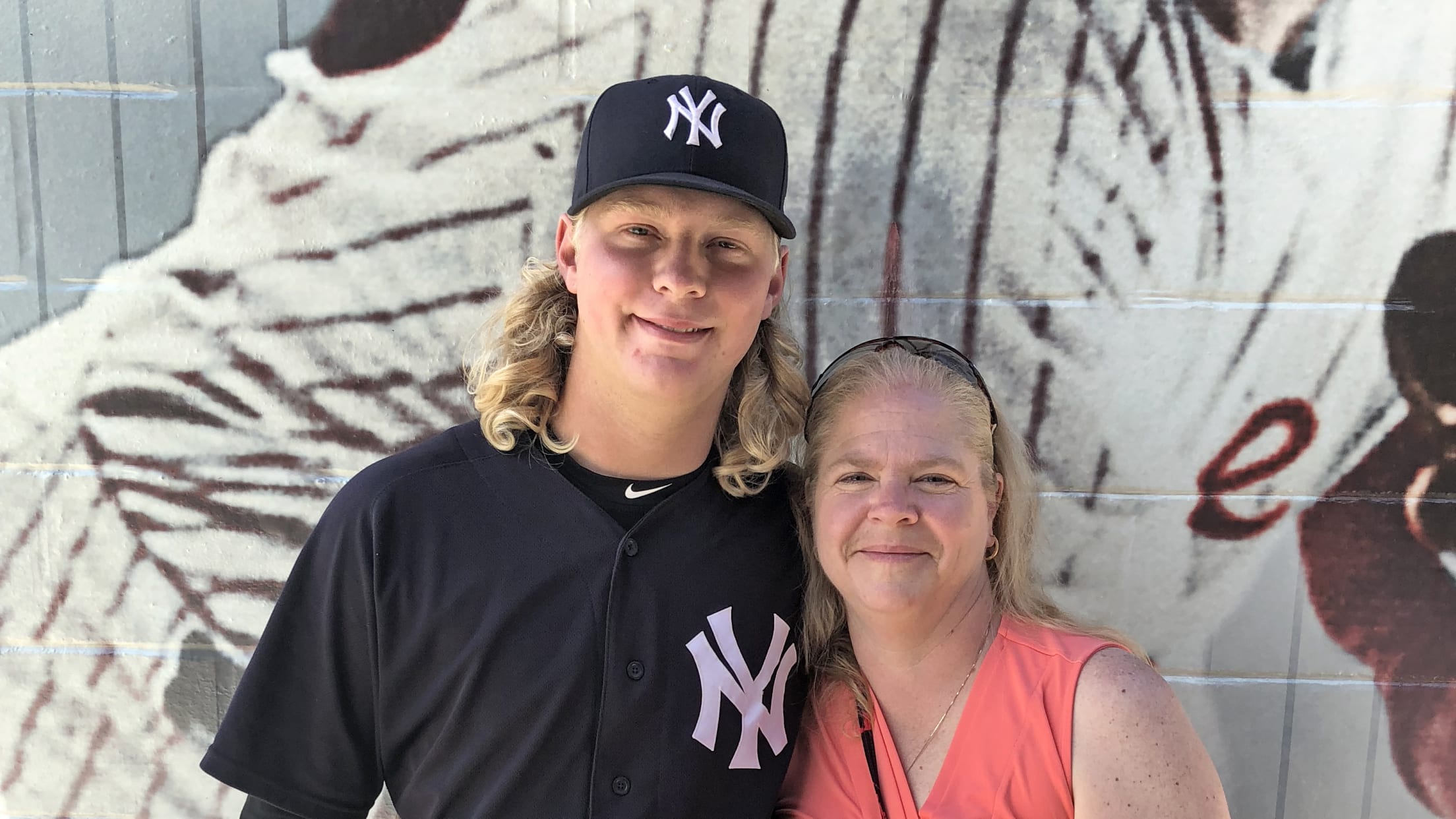 Perhaps it was all just a fever dream, the kind that can be pleasant or mysterious, that can confuse and delight. Maybe that's what Bethanne Johnson was struggling to summon from the jumbled fog of memory, as she pieced together years and months that culminated in a single afternoon last
Yankees Magazine: Good Times
It doesn't take much to get Nick Swisher excited, but memories of 2009 still give him goosebumps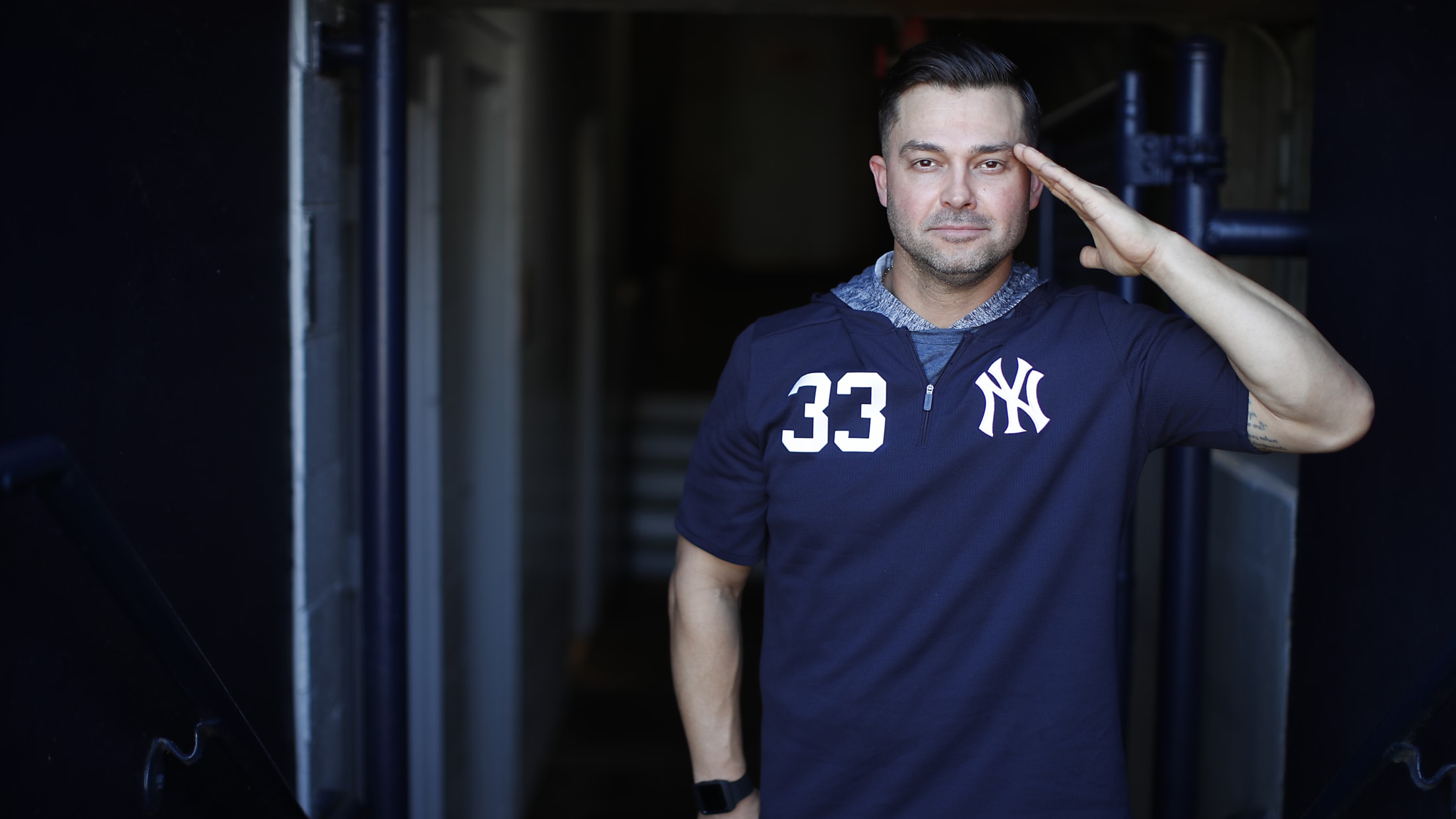 You'll have to forgive Nick Swisher for being excited. It's just that … he's Nick Swisher. He doesn't know any other way. The former big leaguer can probably mount a passionate, bro-heavy tirade about the relative benefits of 93-octane gasoline compared to 87. At least in this case, he's going
Yankees Magazine: From On Field to On Air
Some former big leaguers find a second calling in the Yankees' broadcast booth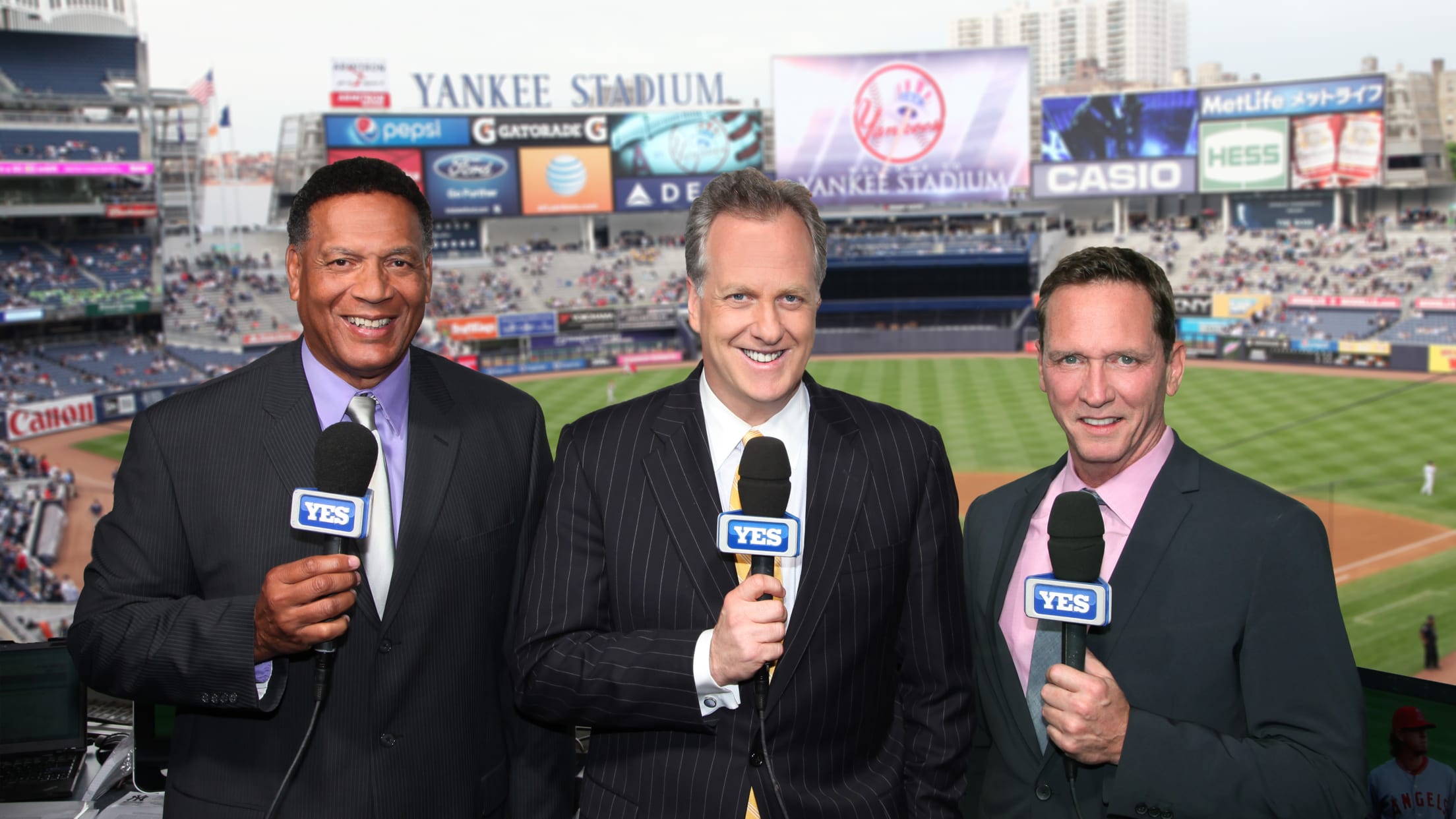 John Flaherty figured he was being diligent when he showed up at work with a binder stuffed with notes. There was no such thing as too much preparation during his 14 seasons as a big league catcher. Pitchers' meetings, hitters' meetings, scouting reports, signs -- he had to know everything
Yankees Magazine: Road to Redemption
For Troy Tulowitzki, putting on the pinstripes carries special meaning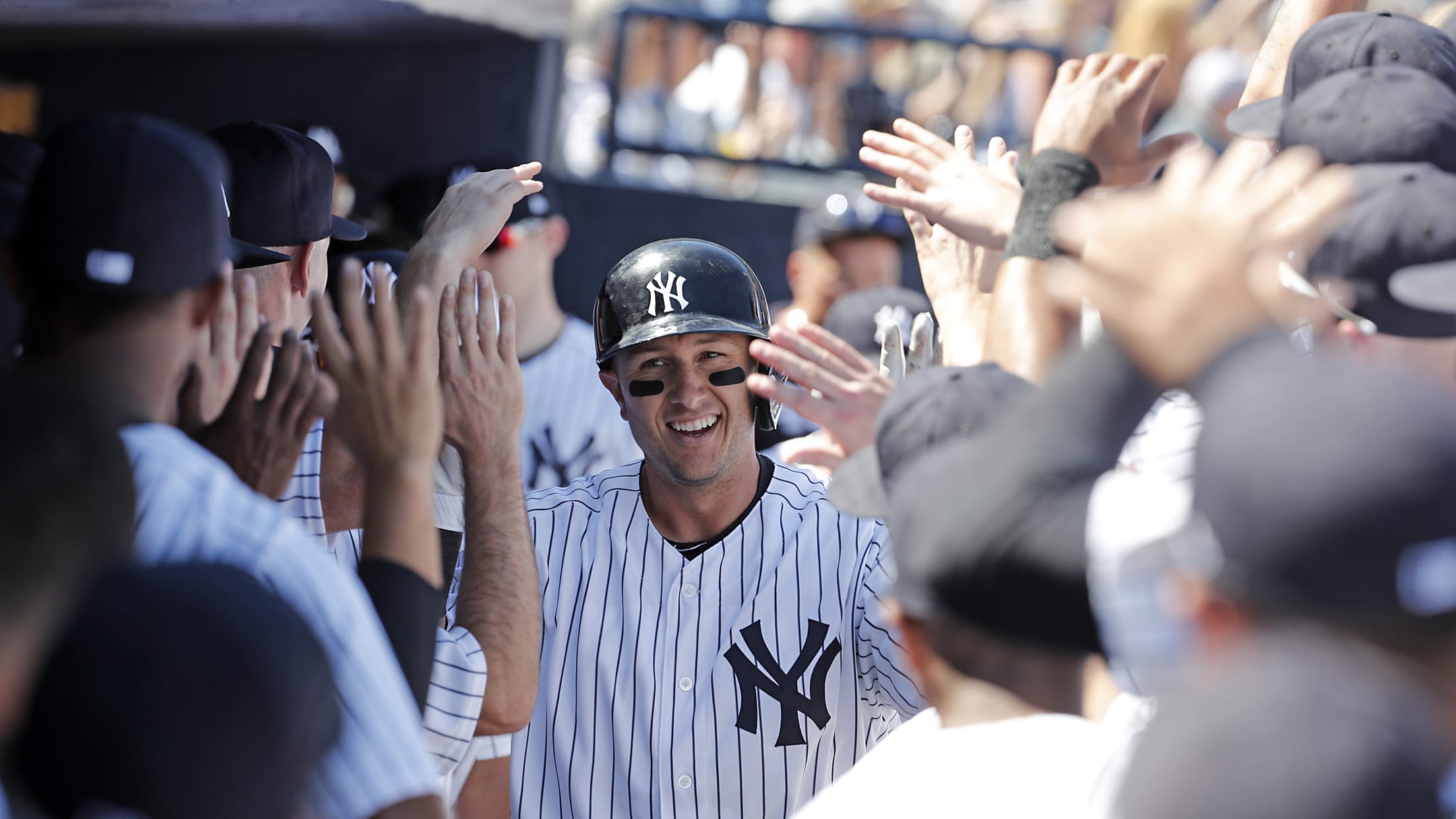 It's midmorning in Henderson, Nevada, a quiet suburban town less than 20 miles from Las Vegas. Troy Tulowitzki's day will include a long workout, but to this point, his time has been spent with his wife, Danyll, and their 5-year-old son, Taz. Following his tenure as one of the game's
Yankees Magazine: Super Two
In Miguel Andujar and Gleyber Torres, the Yankees have a special pair of infielders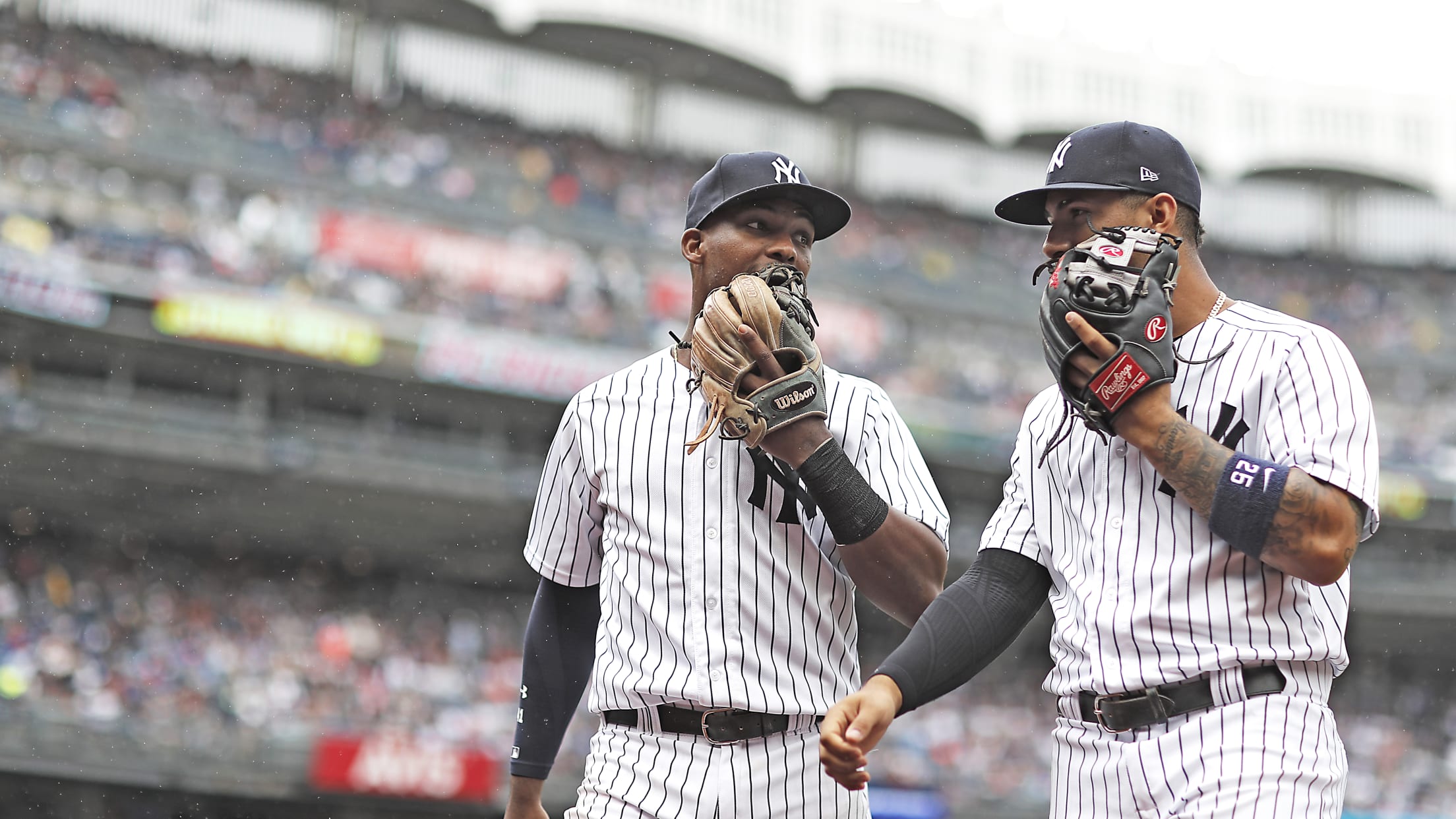 With two outs in the bottom of the ninth inning, Gleyber Torres and the Yankees were down to their last strike. A base hit past the infield in this fourth game of the 2018 American League Division Series would likely drive in the tying run. A home run would send
Yankees Magazine: Let It Be
Clint Frazier wants to win and be great and have fun. So what's everyone's problem?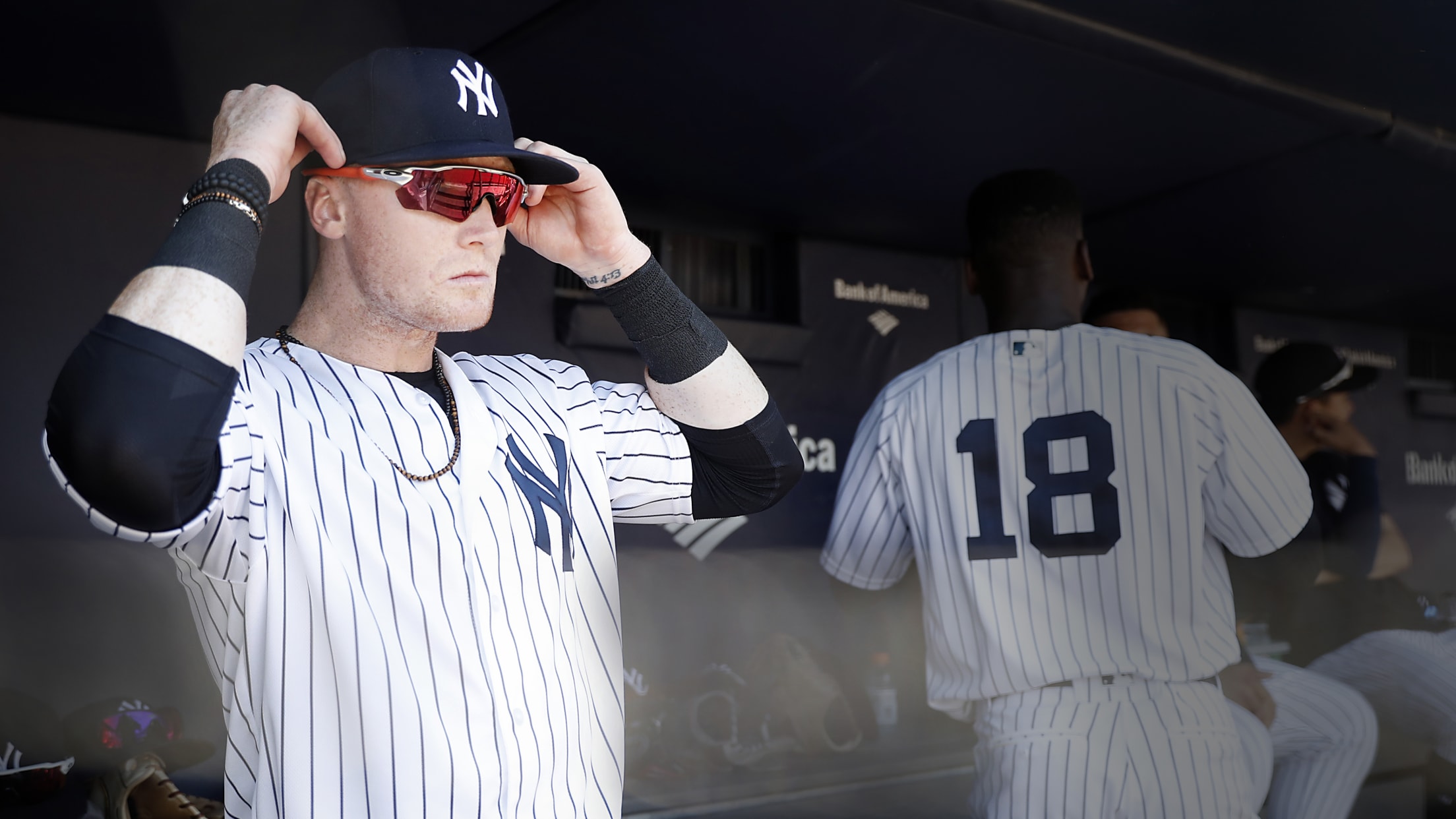 Clint Frazier believes that the whole perception of him would be different if his hair were dark brown instead of fire red. Smiling while discussing the list of things in his short career that have rubbed people the wrong way, he says, answering an admittedly leading question, "If I had
Yankees Magazine: Ready for Anything
Dependable, durable and versatile, Dellin Betances is prepared to handle whatever comes his way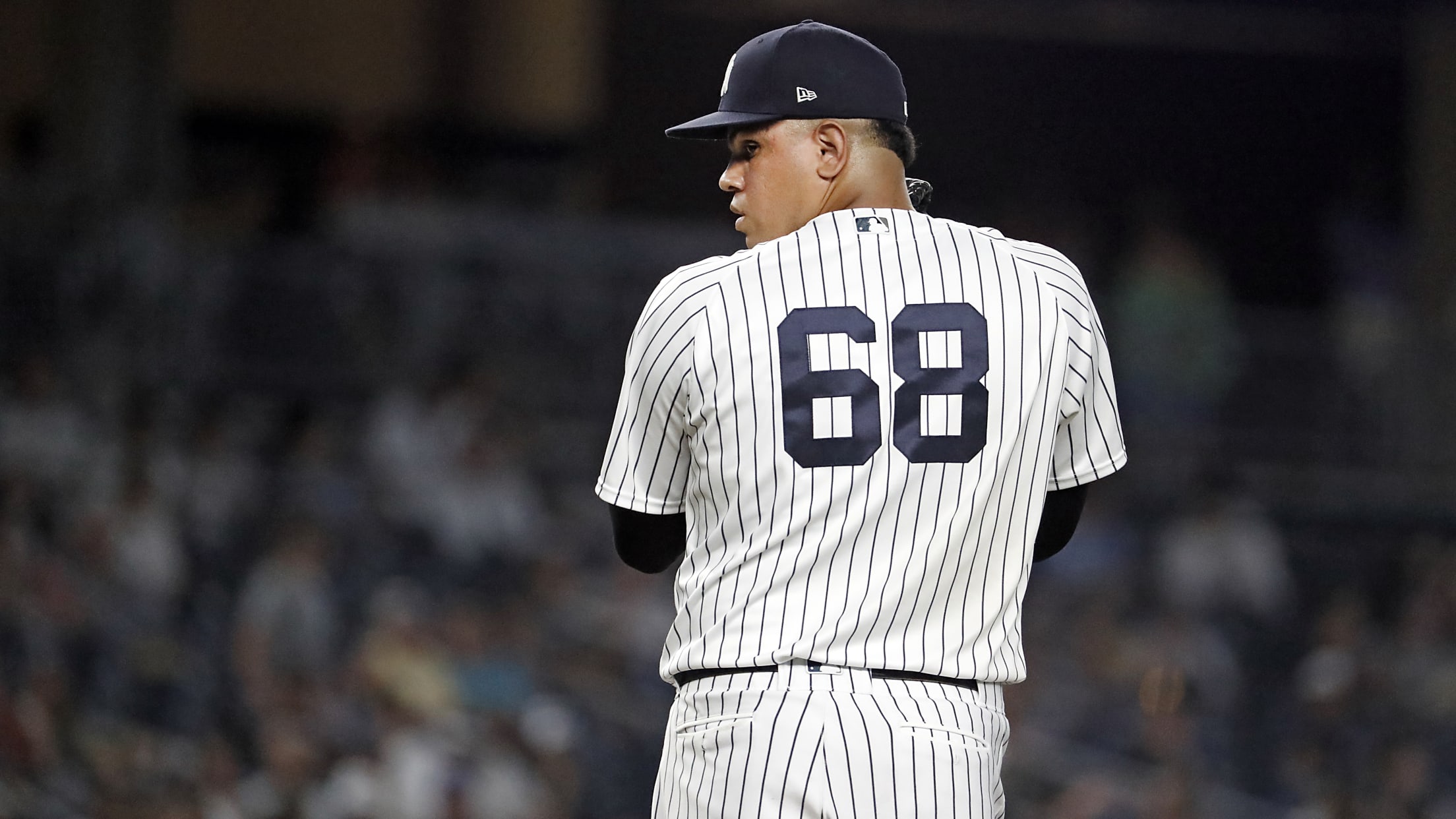 Dellin Betances is no stranger to overcoming adversity. Before he put together a string of four All-Star seasons, the relief pitcher struggled to advance through the Minors and received harsh treatment from the first big league batters he faced. So when he lost his way during the second half of
Yankees Magazine: The Road Taken
His entire life, Luke Voit has sought and seized opportunity, and that has made all the difference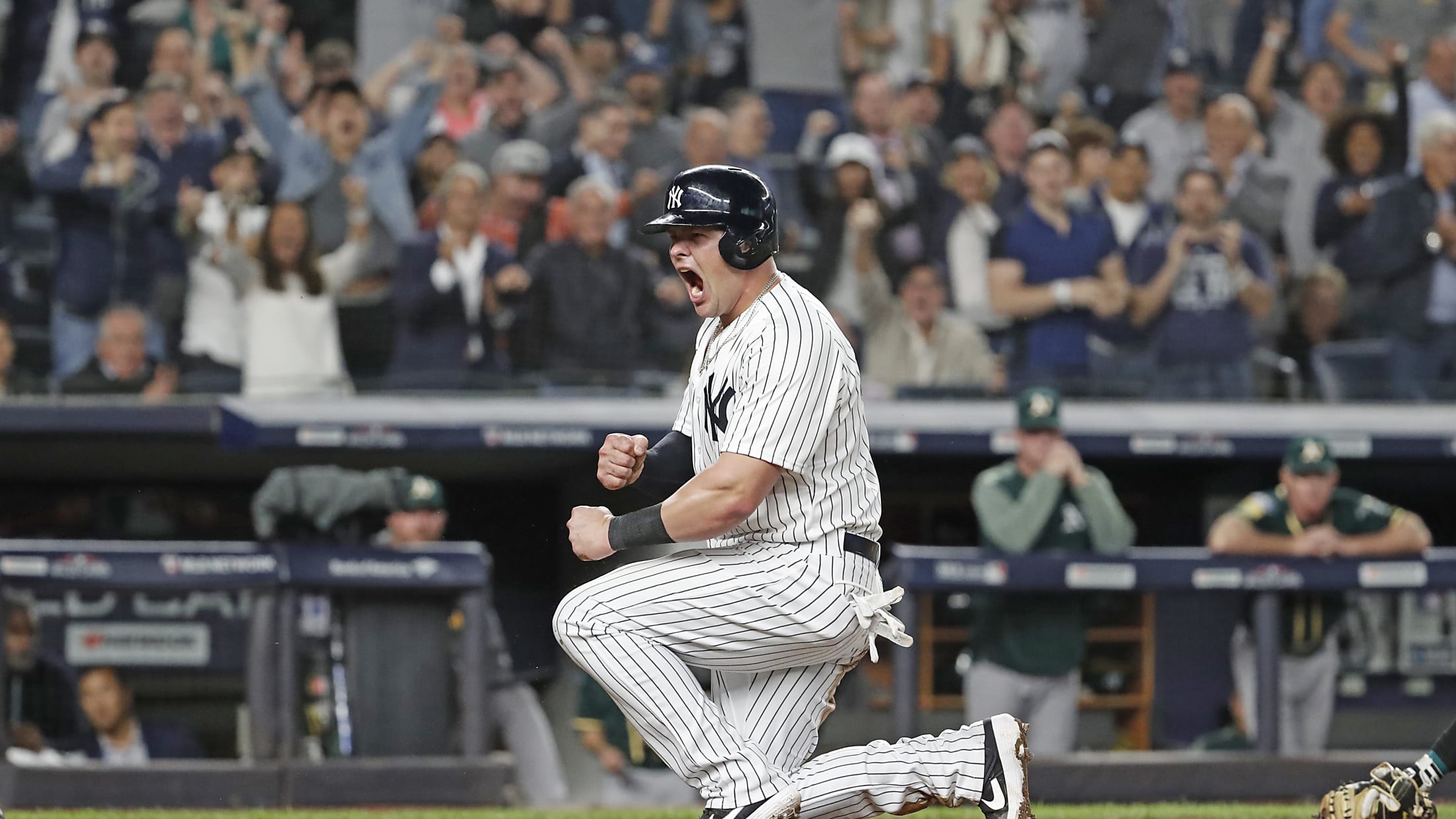 There is a hole in the fence at Lafayette High School in Wildwood, Missouri, one that limber, slight young ballplayers have been squeezing through for years. Xanadu -- or at least the Lancers' baseball field -- lies on the other side, the place to go for a few extra swings
Yankees Magazine: Head of the Class
Even among baseball's all-time greats, Mariano Rivera stands alone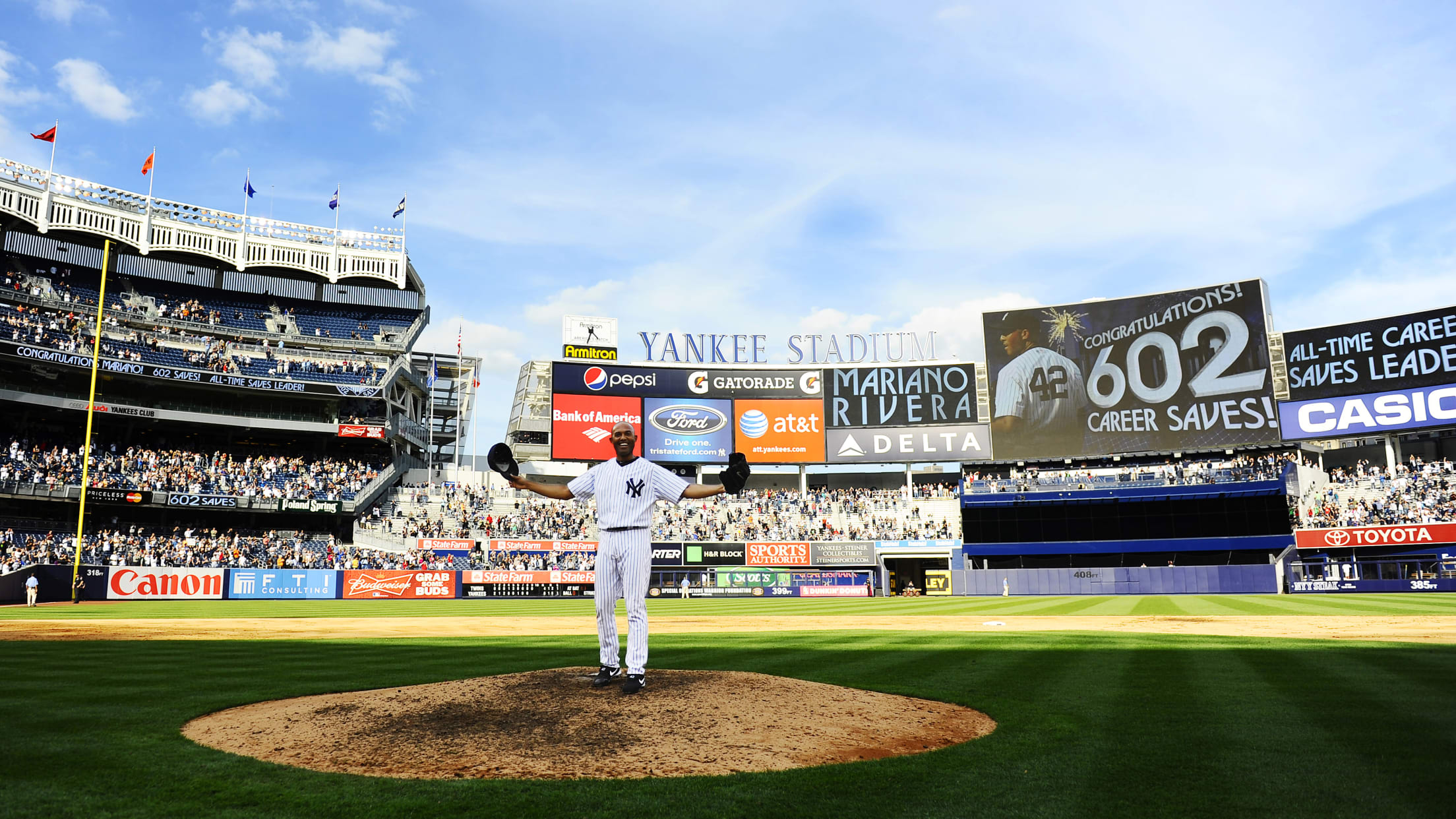 In the ballroom on the 20th floor of Manhattan's St. Regis Hotel, reporters hastily jotted down notes and fired off tweets as Jeff Idelson, the president of the National Baseball Hall of Fame and Museum, introduced the newest recipients of baseball's highest honor."Over 18 seasons with the Mariners, Edgar batted
Yankees Magazine: Icebreaker
Once you get to know James Paxton, you can't help but feel optimistic about the newest Yankees left-hander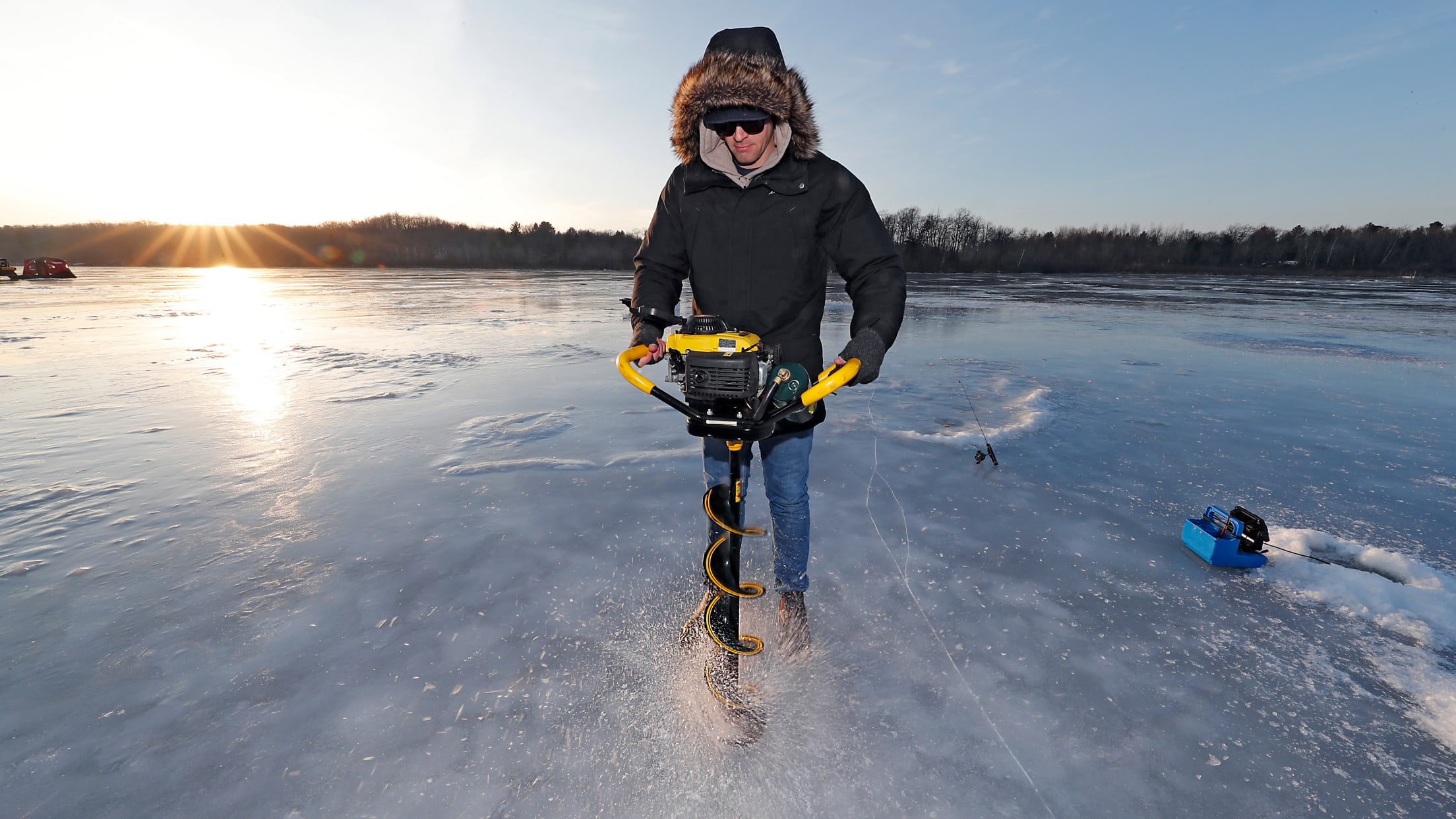 It's not your fault if you weren't paying attention. You're a contributing member of society, with things to do in the morning. You can stay up late all you want, but your kids are still going to come racing into your bedroom at first light, and your boss never appreciates
Yankees Magazine: A Year in the Life
As he prepares for his second season running the Yankees, Aaron Boone is eager to build on an impressive -- but ultimately frustrating -- debut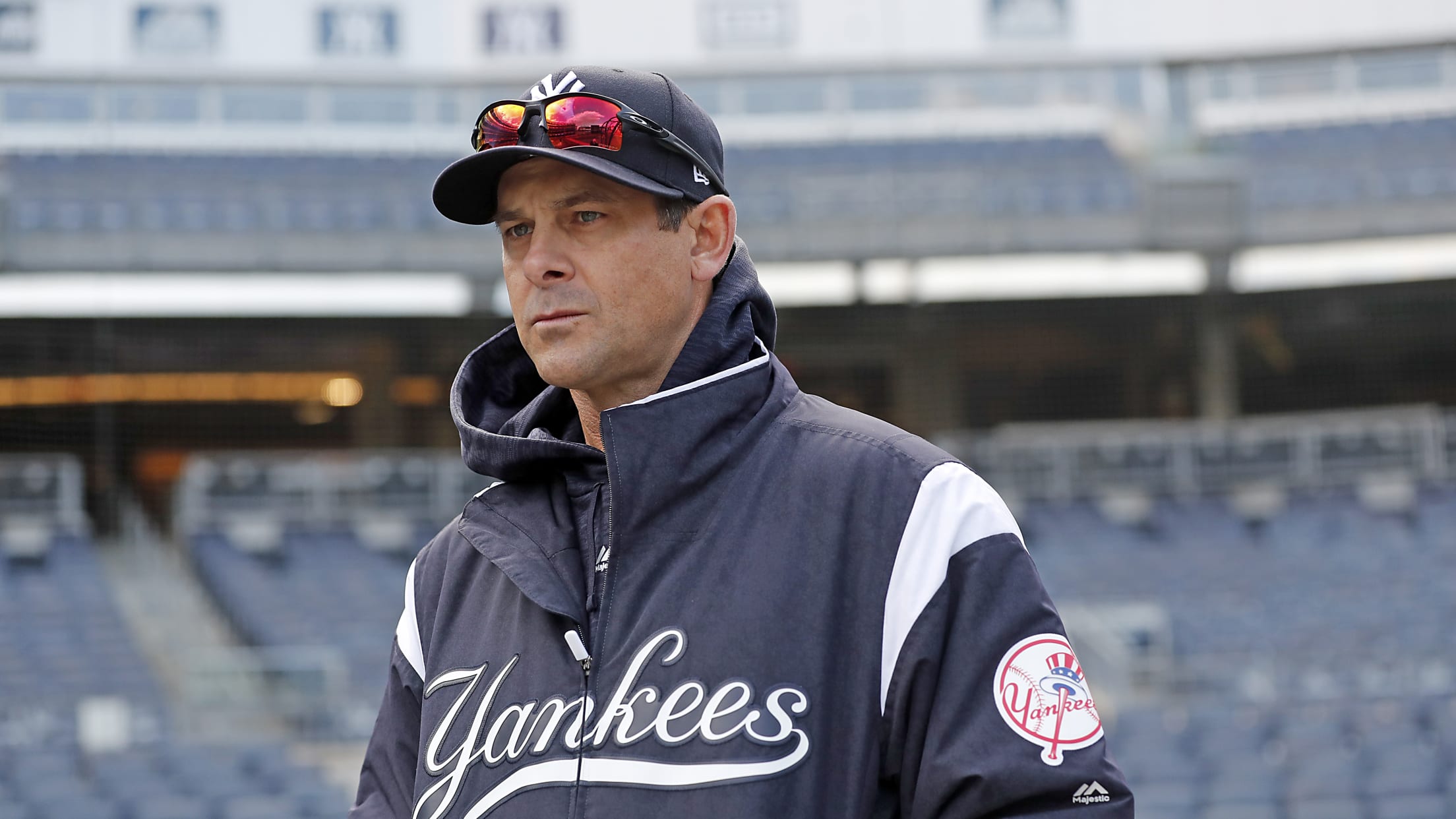 You'll forgive Yankees fans for being a bit perplexed. Recent years have seen objectively remarkable debuts. Gary Sanchez nearly won AL Rookie of the Year honors in 2016 despite playing just 53 games. The year before that, outstanding curtain-raising efforts from Luis Severino and Greg Bird had fans pinching themselves.
Yankees Magazine: Mow 'Em Down
Whether unleashing a well-placed two-seamer or a witty one-liner, Whitey Ford could dominate friends and foes alike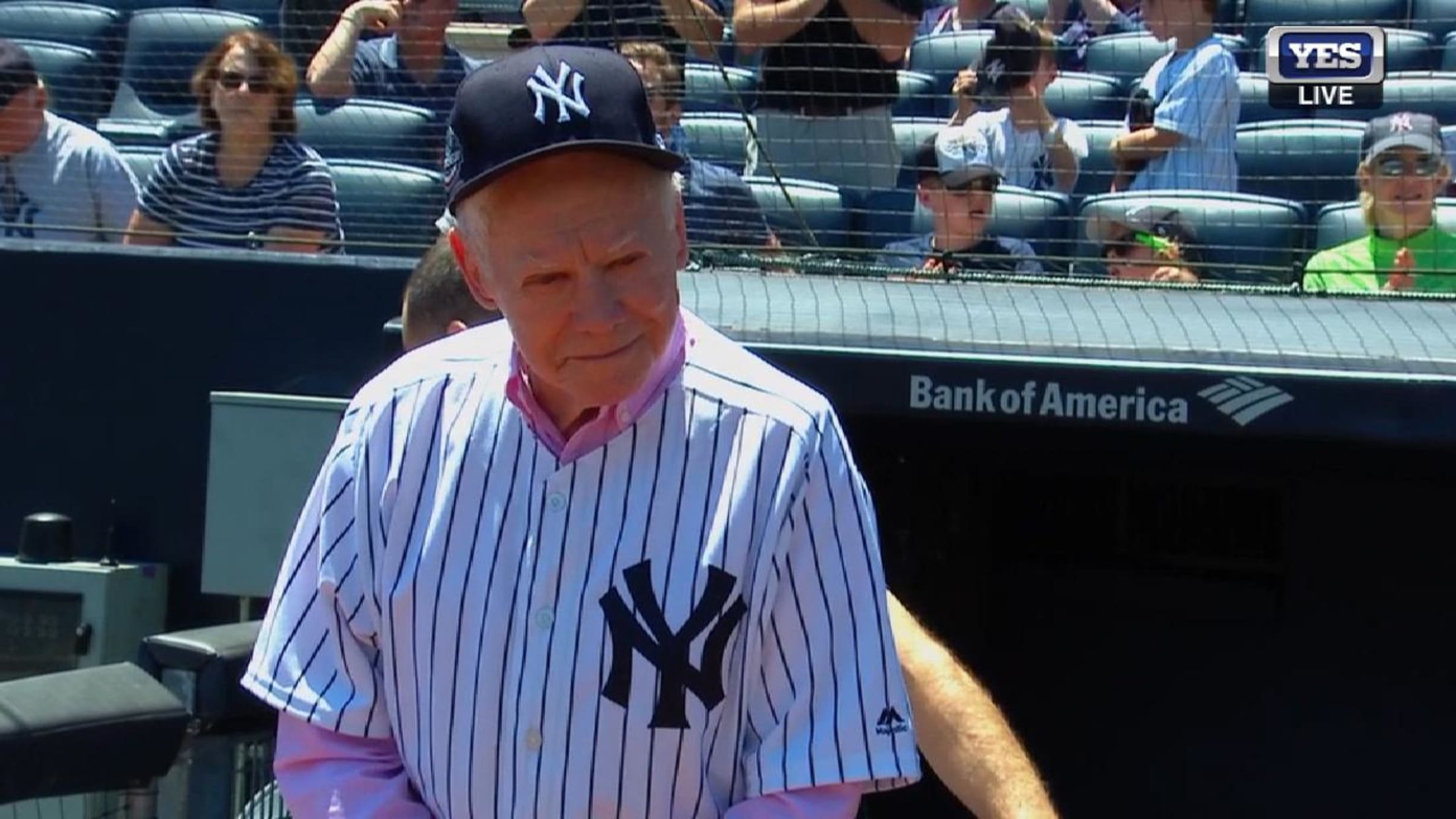 The night before his induction into the National Baseball Hall of Fame in 1974, Whitey Ford went up to his hotel room early. Even the man they called "The Chairman of the Board," who had leaned on his famous cool and his easy swagger to thrive in the cauldron of