Yankees Team Store
Yankee Stadium's retail stores offer a large selection of Yankees merchandise, including official memorabilia, authentic Yankees jerseys, custom-made replica jerseys and other merchandise from top brands such as Majestic, New Era and Nike. Guests can also find an assortment of official on-field caps in the New Era Yankee Stadium Flagship Store.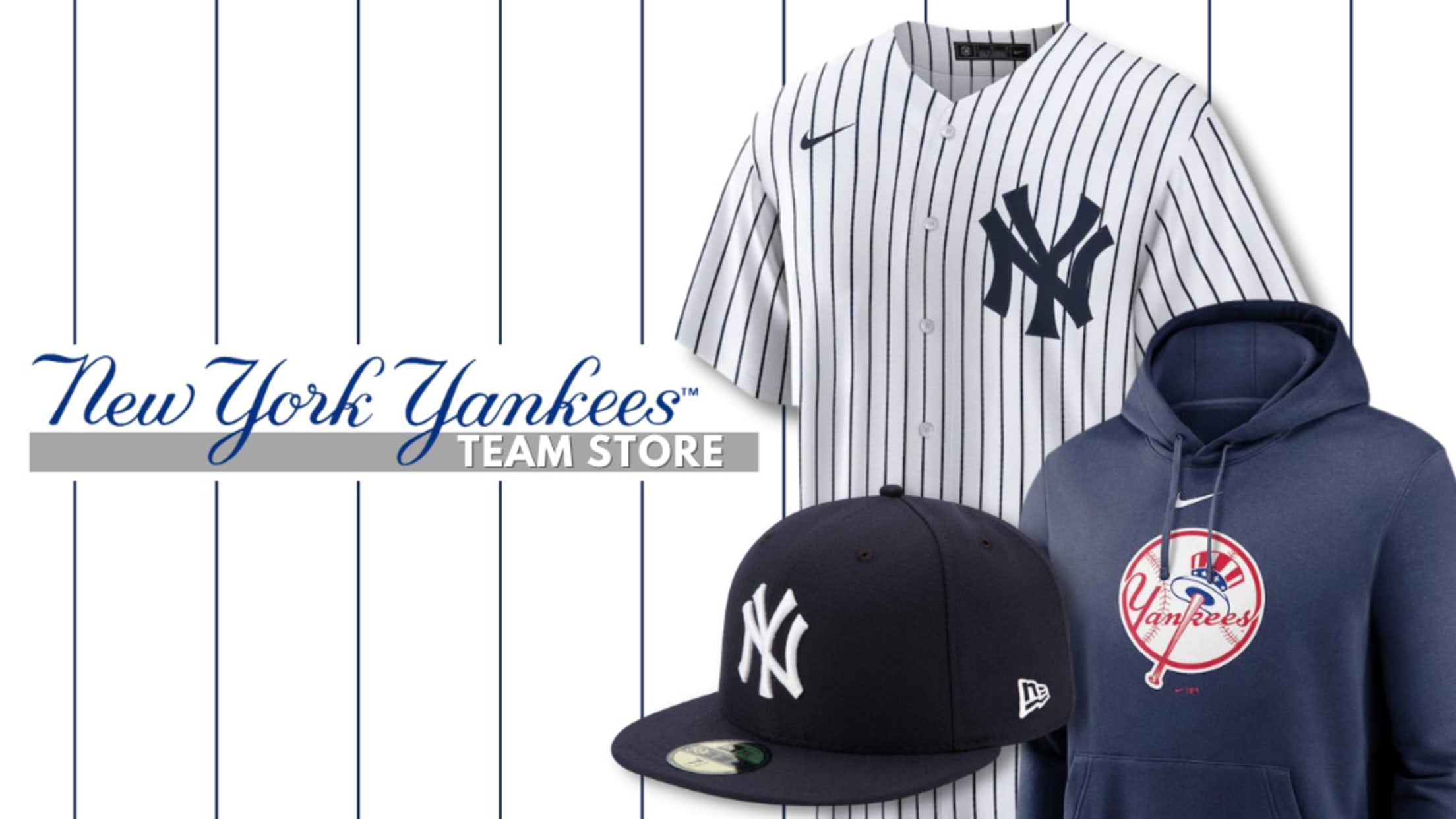 Great Hall Store
The Great Hall Store is located at Gate 6 and is open year-round.
Store Hours
Non-Game Days:
Monday - Sunday: 10:00 a.m. to 4:00 p.m.
Game Days:
7:05 p.m. game: The Team Store will be open for all guests from 10:00 a.m. to 3:45 p.m. The store will reopen for ticketed guests when gates open.
1:05 p.m. game: The Team Store will open for ticketed guests when gates open.
New Era Yankee Stadium Flagship Store
Located on the Main Level behind home plate, the New Era Yankee Stadium Flagship Store is a one-stop shop for New Era baseball caps. Other Yankees items are also sold.
Home Plate Store
With more than 5,800 square feet of retail space, the Home Plate Store, located in the Great Hall behind home plate, houses the largest selection of Yankees merchandise and memorabilia at the Stadium.
Heritage Collectable Store
Located on the Field Level behind first base, the Heritage Collectable Store is the destination for Game Used, Authentic and Licensed sports memorabilia and collectibles.
Yankees Clubhouse Shops
Fans can shop from among a large variety of Yankees-licensed apparel and memorabilia at one of four Manhattan Yankees Clubhouse Shop locations:
Yankees Clubhouse Shop
110 East 59th Street
(between Lexington and Park avenues)
New York, NY 10022
(212) 758-7844
Yankees Clubhouse Shop
745 Seventh Ave. (at 49th Street)
New York, NY 10020
(212) 391-0360
Yankees Clubhouse Shop
393 5th Avenue (between 36th and 37th streets)
New York, NY 10016
(212) 686-1070
Yankees Clubhouse Shop
245 West 42nd Street
(between Seventh and Eighth avenues)
New York, NY 10036
(212) 768-9779
Yankees.com Shop
MLB Shop has got you covered with everything you need to join in on the excitement of the MLB season with the best selection of MLB merchandise and gear.
Return Policy:
With the original receipt, items must be in its original condition, not worn, with tags still on, and purchased from our Yankees Team Stores and Kiosks at Yankee Stadium, may be fully refunded, or exchanged during store hours thirty (30) days after purchase. All sales are final at the time of sale on any Authenticated, Game-Used, Autographed, Commemorative, and/or Customized merchandise, and no returns, exchanges or refunds will be accepted on any of the foregoing, except in the event of unavailability.