Injuries & Roster Moves: Voit almost ready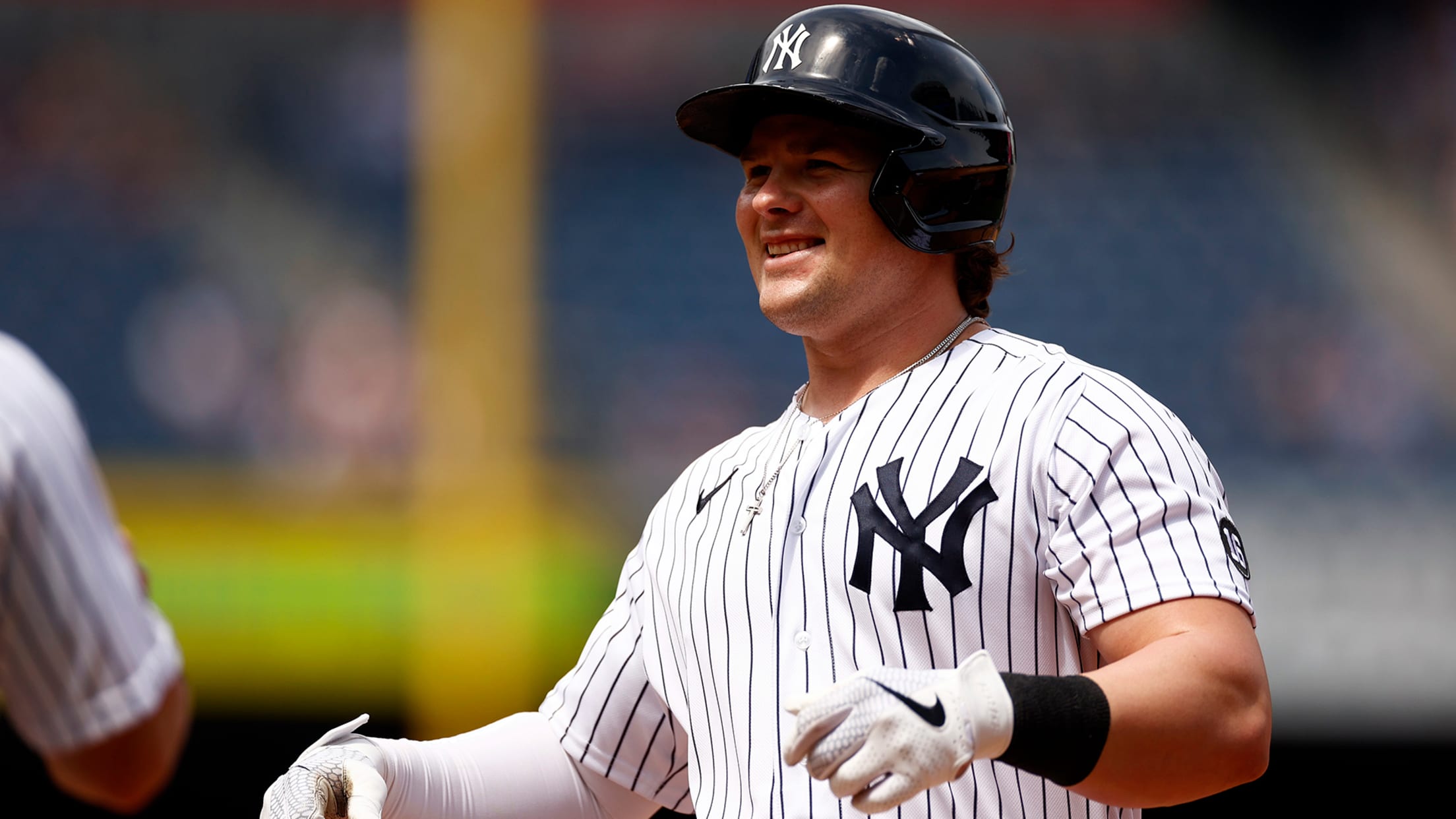 Keep track of the Yankees' recent transactions and injury updates throughout the season.
Notes: Voit (oblique) nearly ready to return
Luke Voit led the Majors in home runs last season, punctuating most of his 22 blasts with a Sammy Sosa-like skip to begin his trots around the bases. It is a display that the Yankees have sorely missed this season, part of the reason why they are looking forward to
Severino injures right groin in rehab start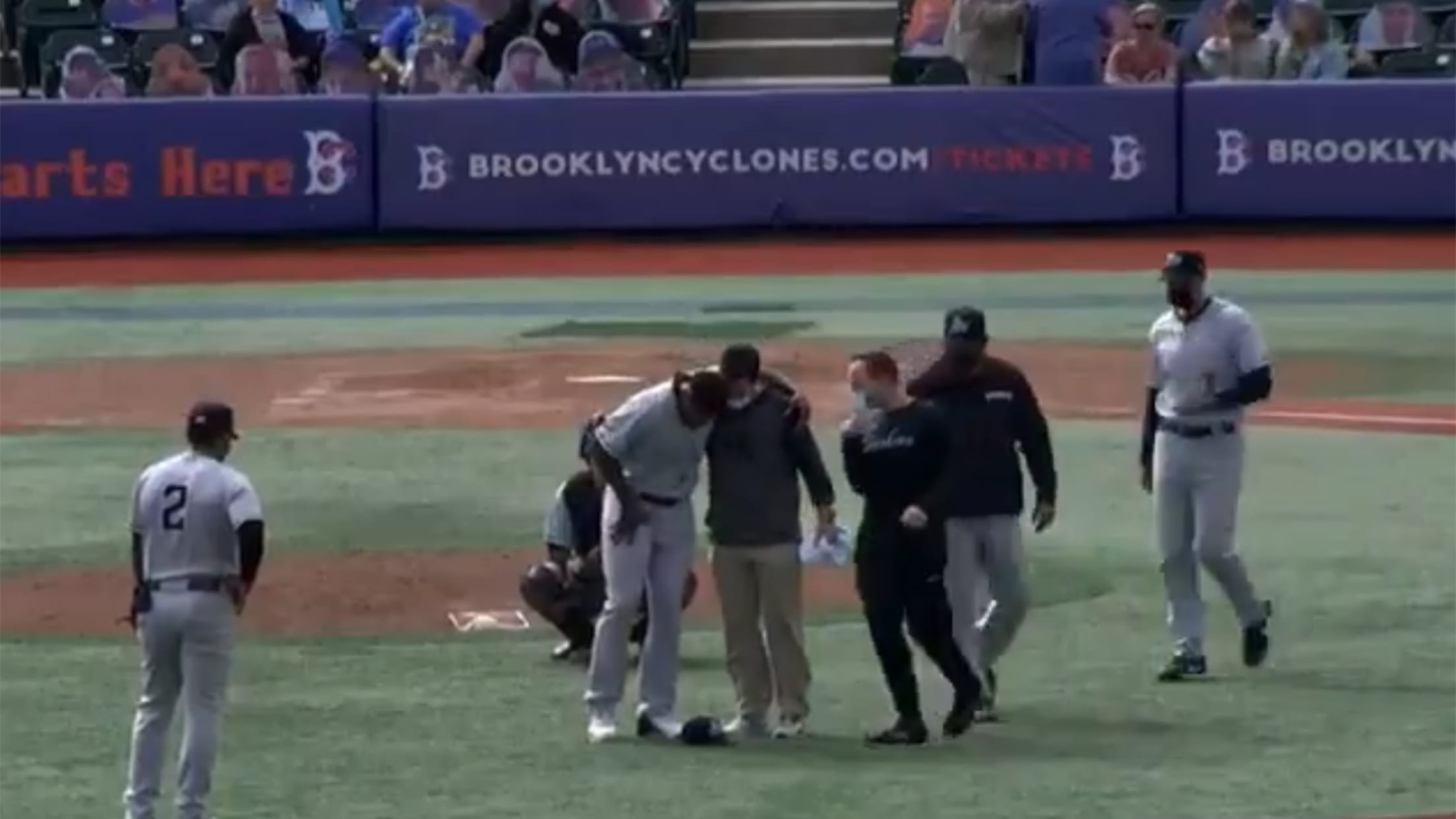 The Yankees may have to wait longer for Luis Severino's return to a Major League mound. The rehabbing right-hander had to be helped off the field Saturday afternoon with a right groin injury. Severino is scheduled to have an MRI on Sunday to determine the severity of the injury. "I
Britton activated; Stanton pinch-hitting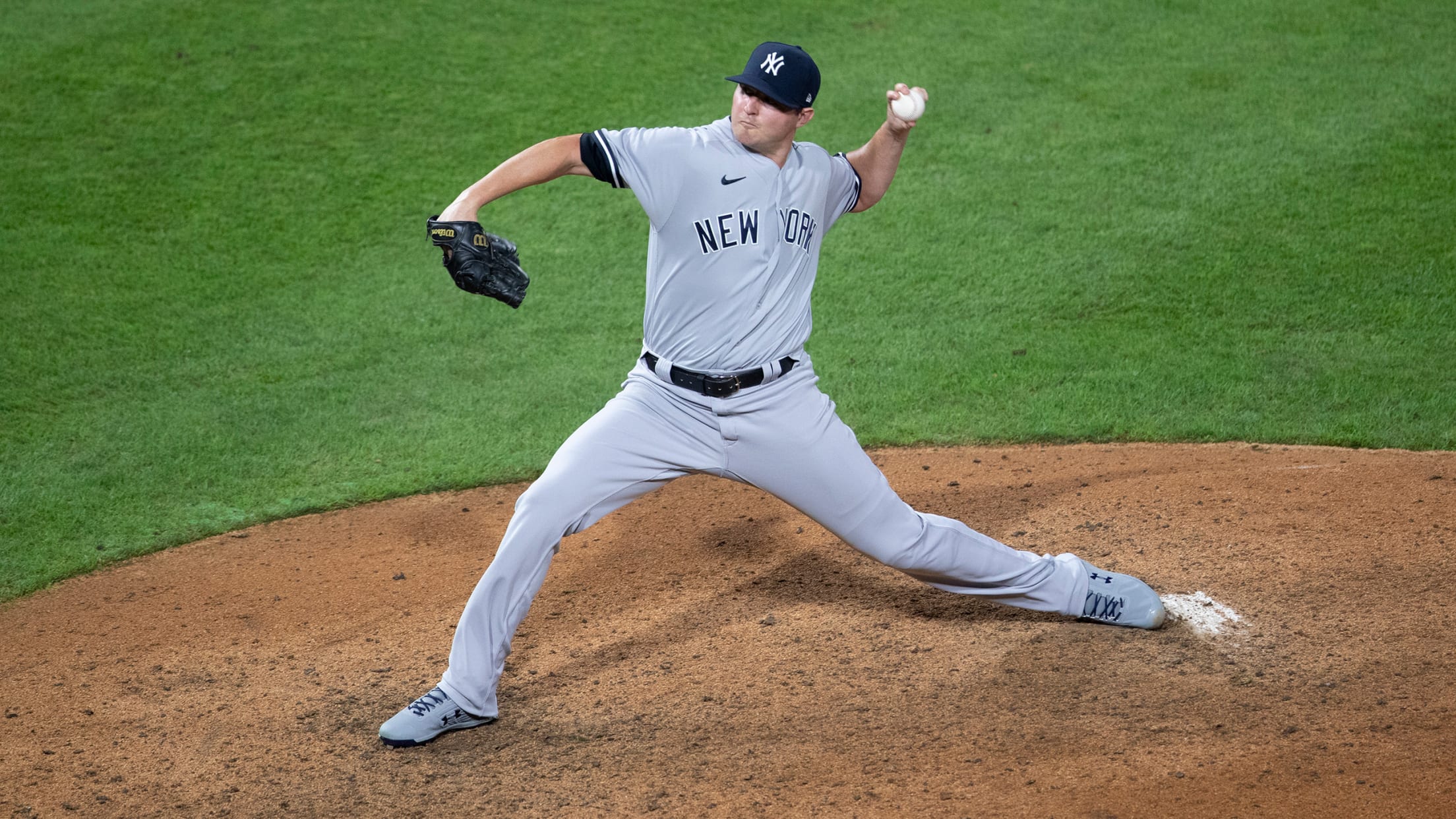 Zack Britton opened the window blinds of a downtown hotel room on Saturday morning, sunlight pouring in as he absorbed the Philadelphia skyline. For the Yankees left-hander, this was Opening Day. Britton was activated from his Minor League rehab assignment on Saturday, having missed the season's first 63 games while
Notes: Andújar surges; Britton's rehab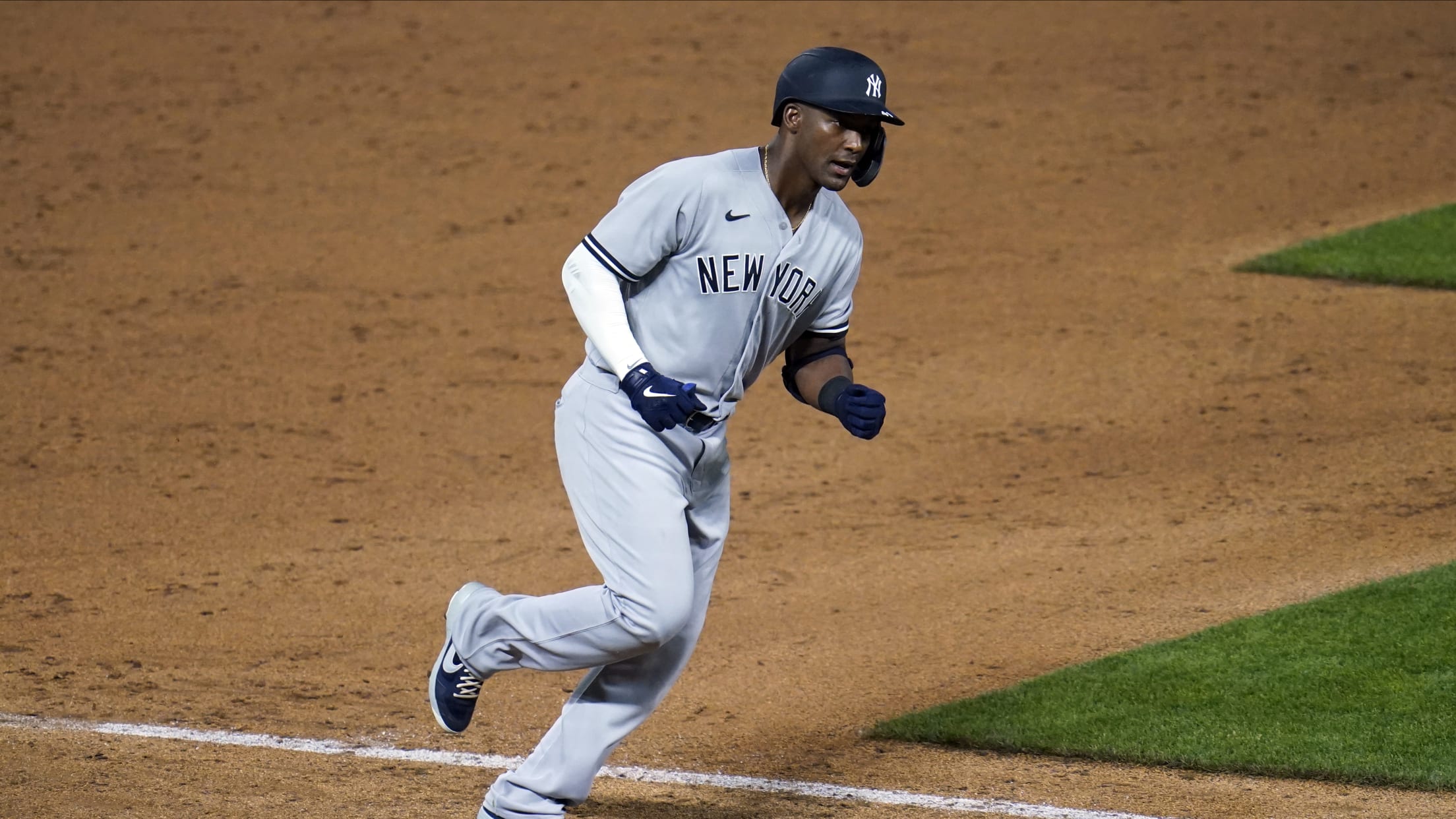 Miguel Andújar has been swinging one of the hotter bats in the Yankees' lineup, belting four homers over his past seven games entering Wednesday, including a career-long 449-foot blast on Tuesday against the Twins. Andújar's explanation for the surge is simple: All he needed was an opportunity. "I truly believe
Britton fans 2 in scoreless rehab outing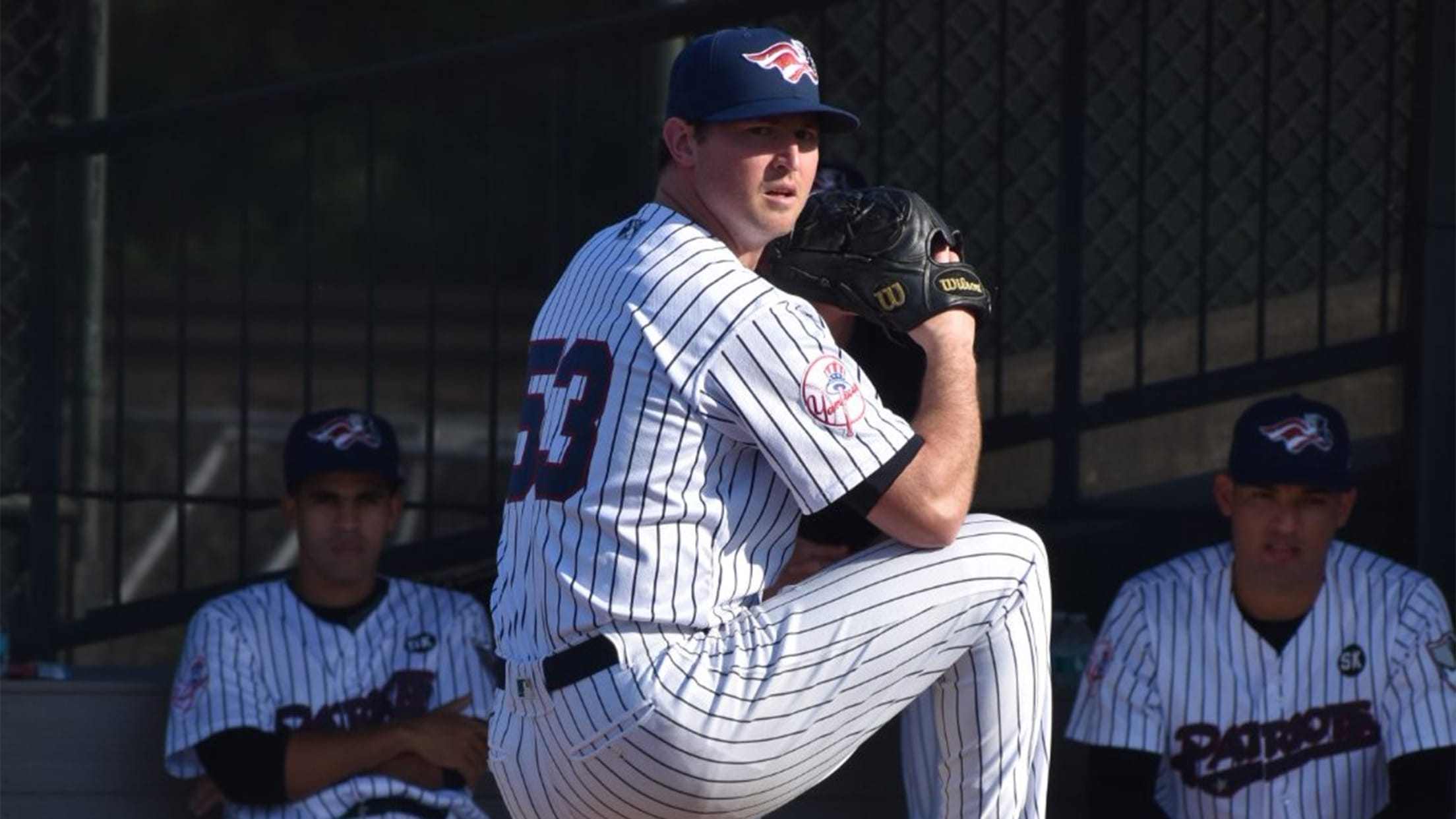 NEW YORK -- Zack Britton offered a thumbs-up after tossing a scoreless inning out of the bullpen on Saturday afternoon for Double-A Somerset, raising optimism that the rehabbing Yankees left-hander could rejoin the big league club on its upcoming road trip. Britton struck out two while pitching around an error
Stanton reinstated from injured list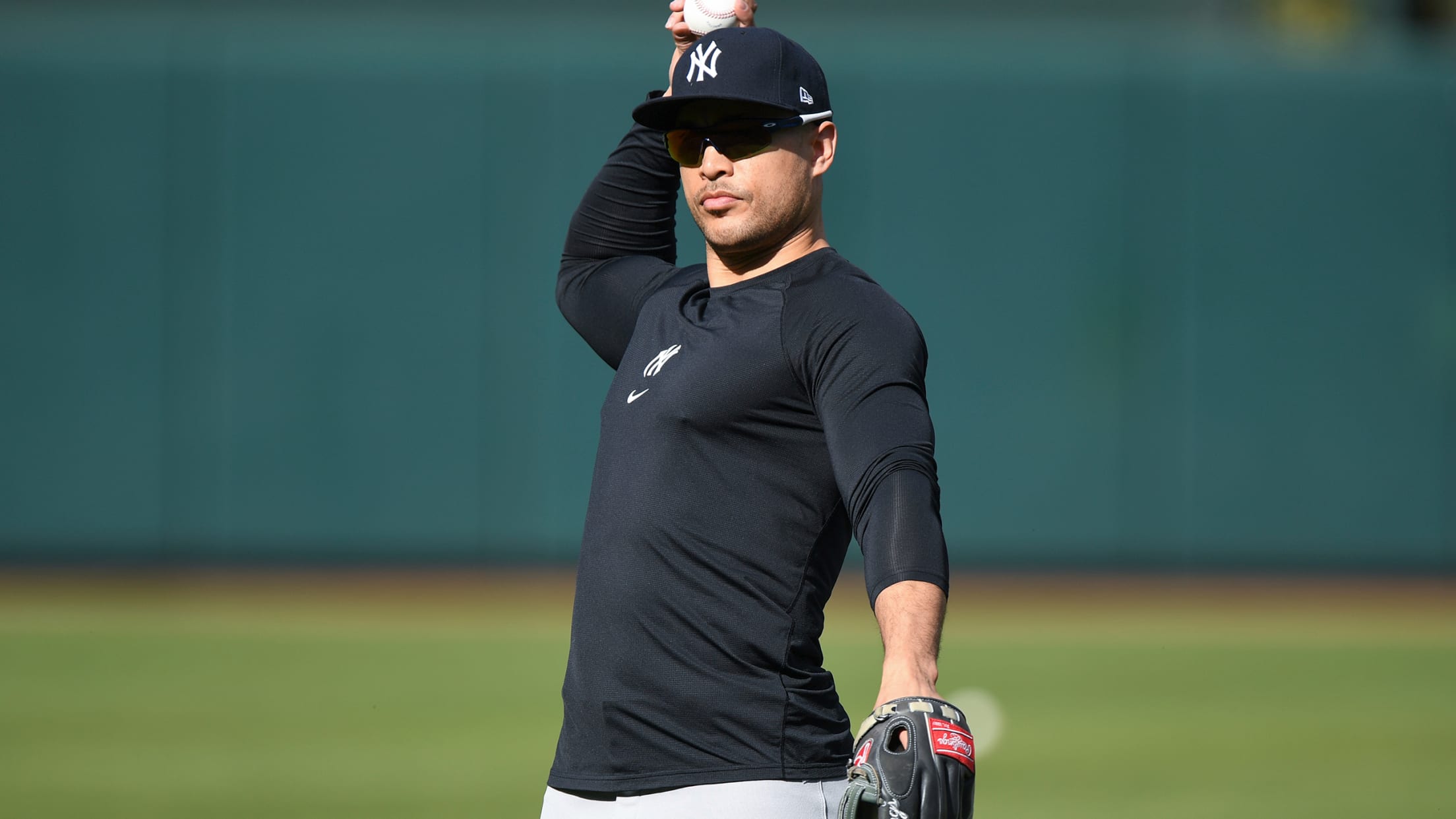 Good news came for the Yankees on Friday, when the team activated Giancarlo Stanton prior to its series opener against the Tigers at Comerica Park. Stanton hit second and went 0-for-5 with four strikeouts in the 3-2 loss, but the important part as he works to regain his timing was
Kluber (shoulder) likely out 2 months
Voit heading to injured list with right oblique strain; No. 3 prospect García to make start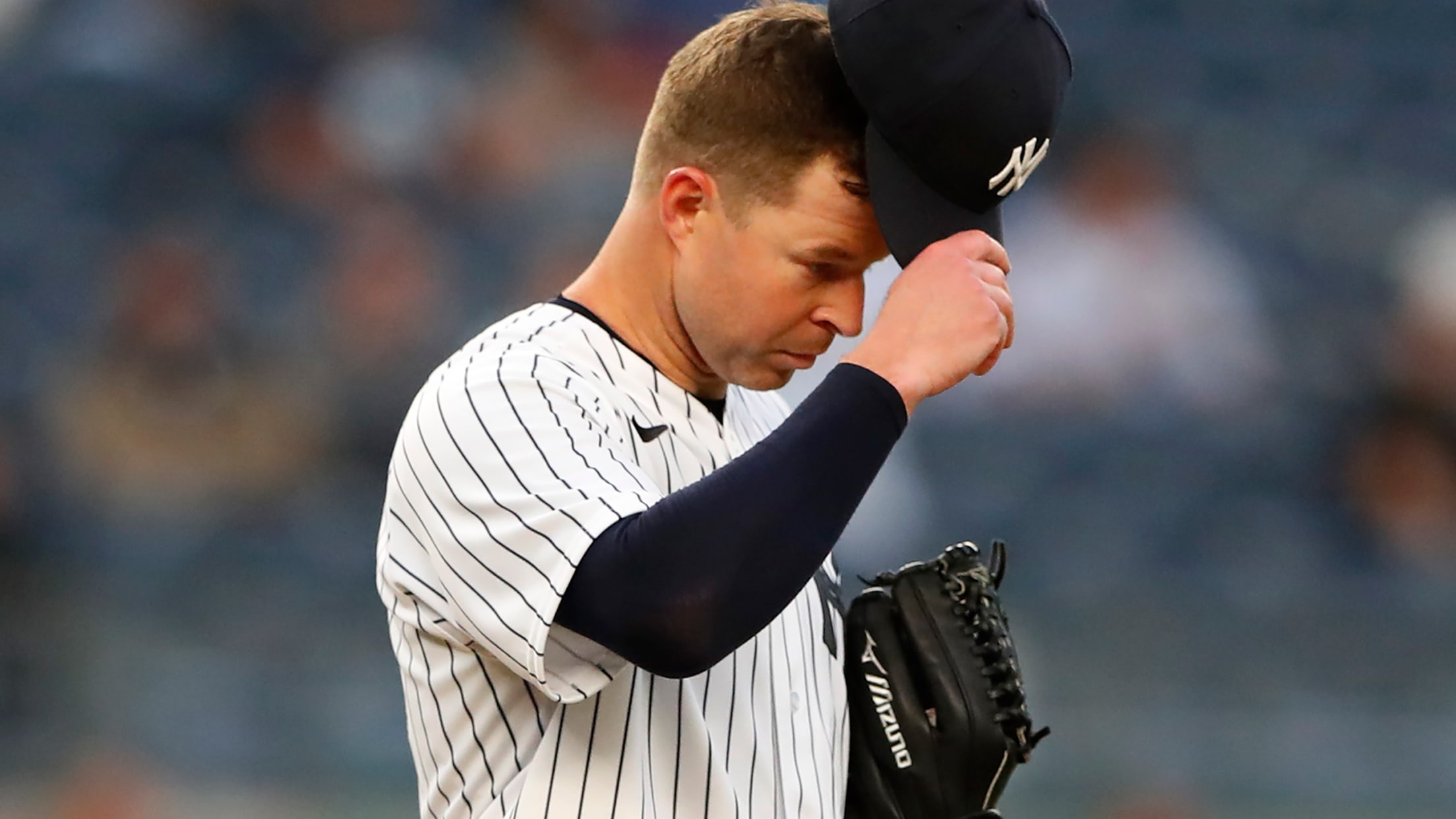 NEW YORK -- Corey Kluber is expected to miss a minimum of two months after an MRI revealed a strain of the subscapular muscle of his right shoulder, Yankees manager Aaron Boone said on Wednesday. Kluber will be shut down for at least four weeks without throwing, then he would
Kluber exits early as Yanks fall to Jays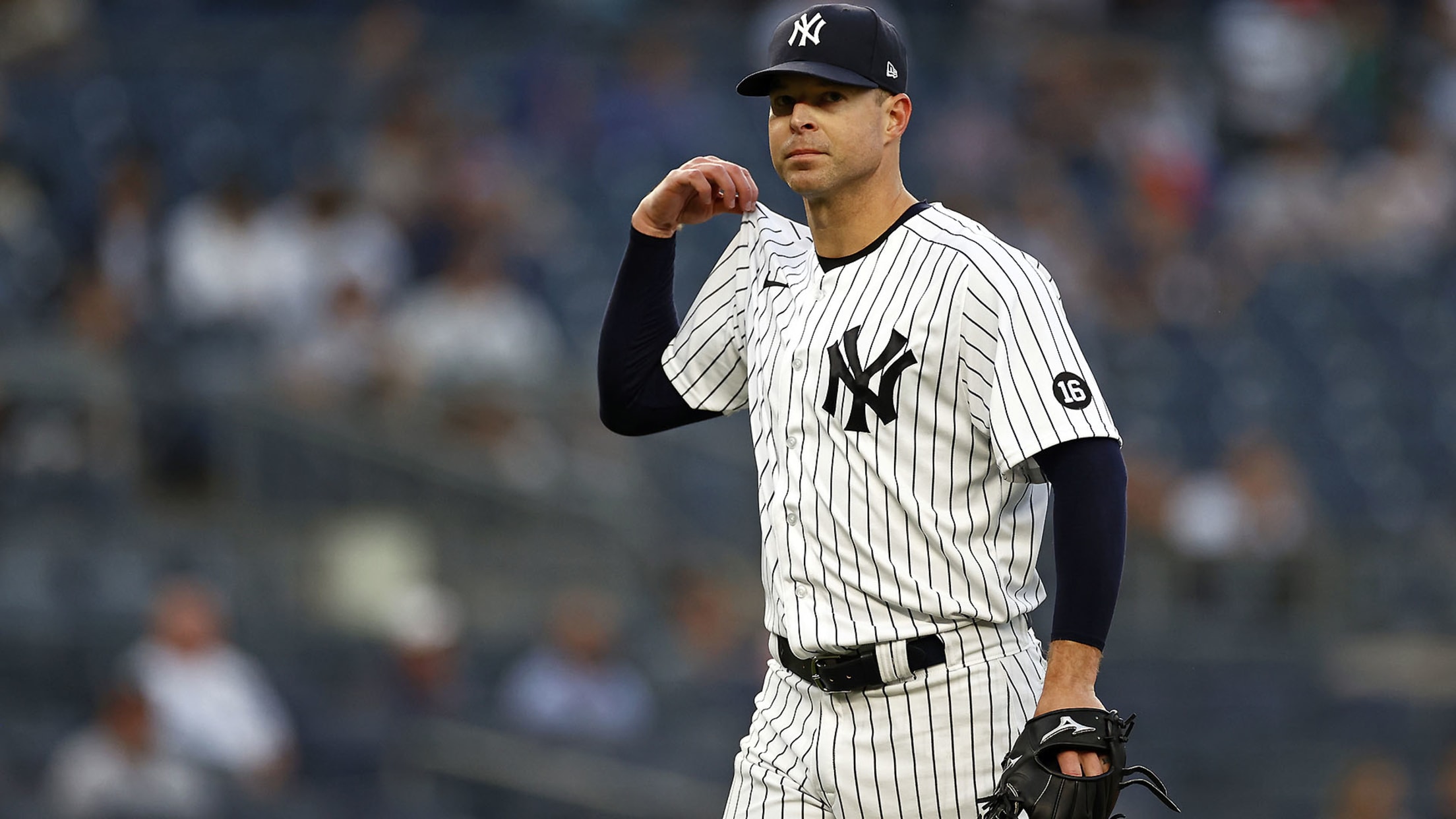 NEW YORK -- Corey Kluber became "part of forever" six nights ago in Arlington, where he put the finishing touches on the Yankees' first no-hitter since 1999. Those fortunes plunged abruptly upon his return to the Bronx, leaving the right-hander hoping for good news following a midgame trudge to the
Hicks' wrist surgery could sideline him for '21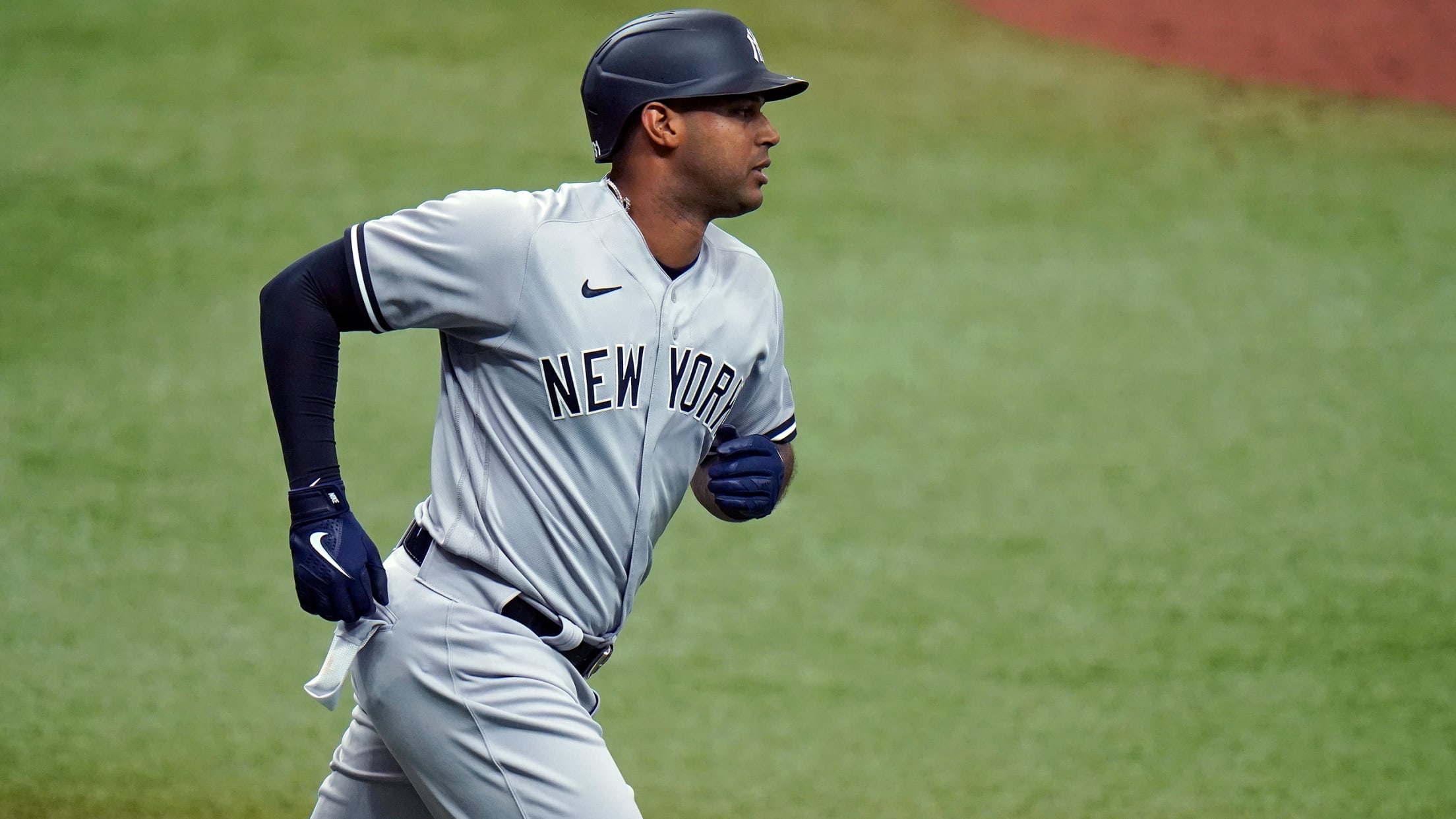 NEW YORK -- Yankees outfielder Aaron Hicks is being scheduled for surgery to repair a torn tendon sheath in his left wrist, according to manager Aaron Boone. The procedure is potentially season-ending. Hicks last played on May 12 and had been administered a course of anti-inflammatories in hopes of quelling
Notes: Odor's 'weird' return; Torres incoming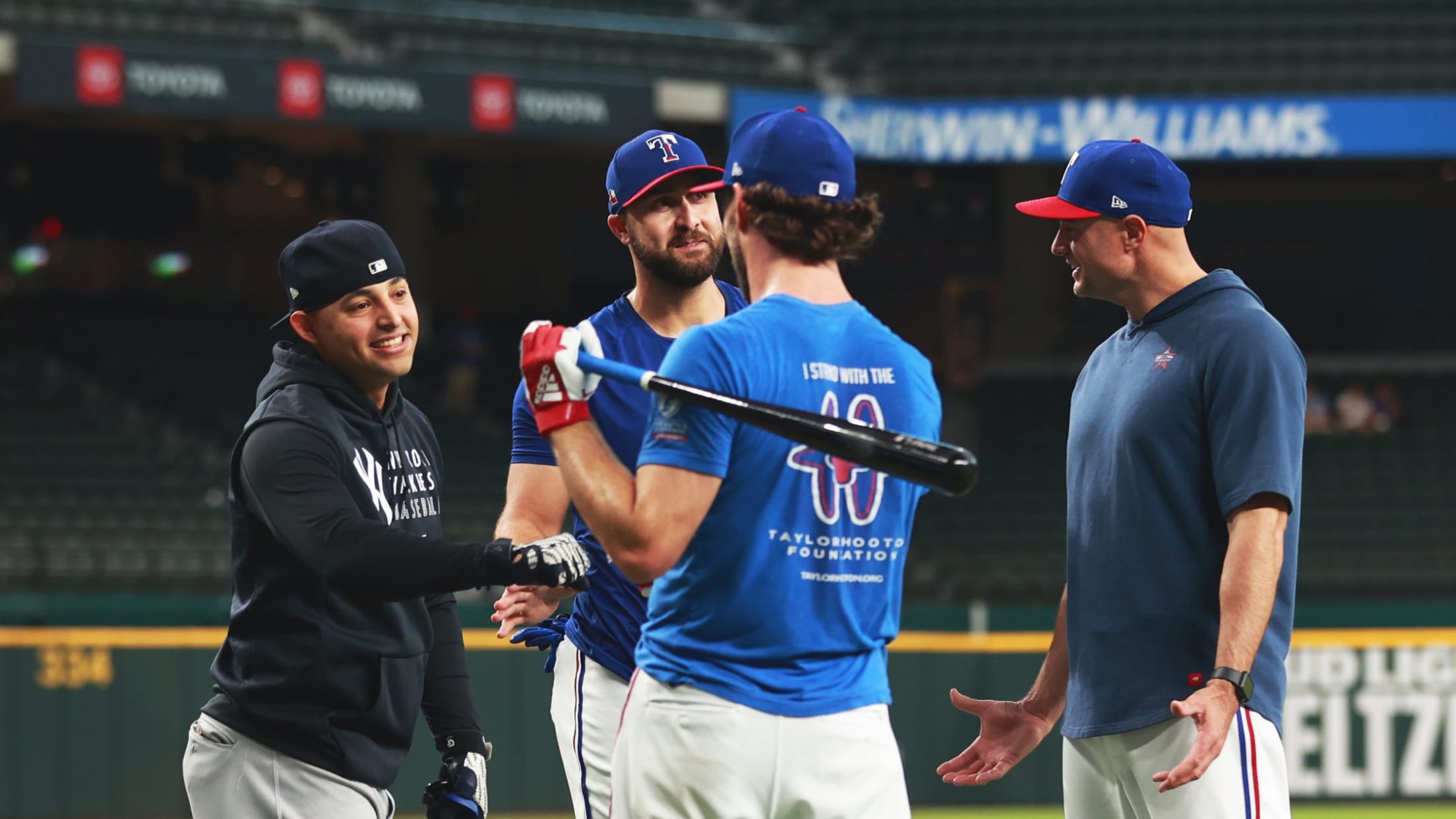 The turn toward the visitors' clubhouse at Globe Life Field felt strange to Rougned Odor on Tuesday, the former Ranger enjoying a pair of returns on the same afternoon: activated from the injured list and back in Texas, where he once starred. After more than 850 big league games in
Yankees lose Stanton (quad strain) to IL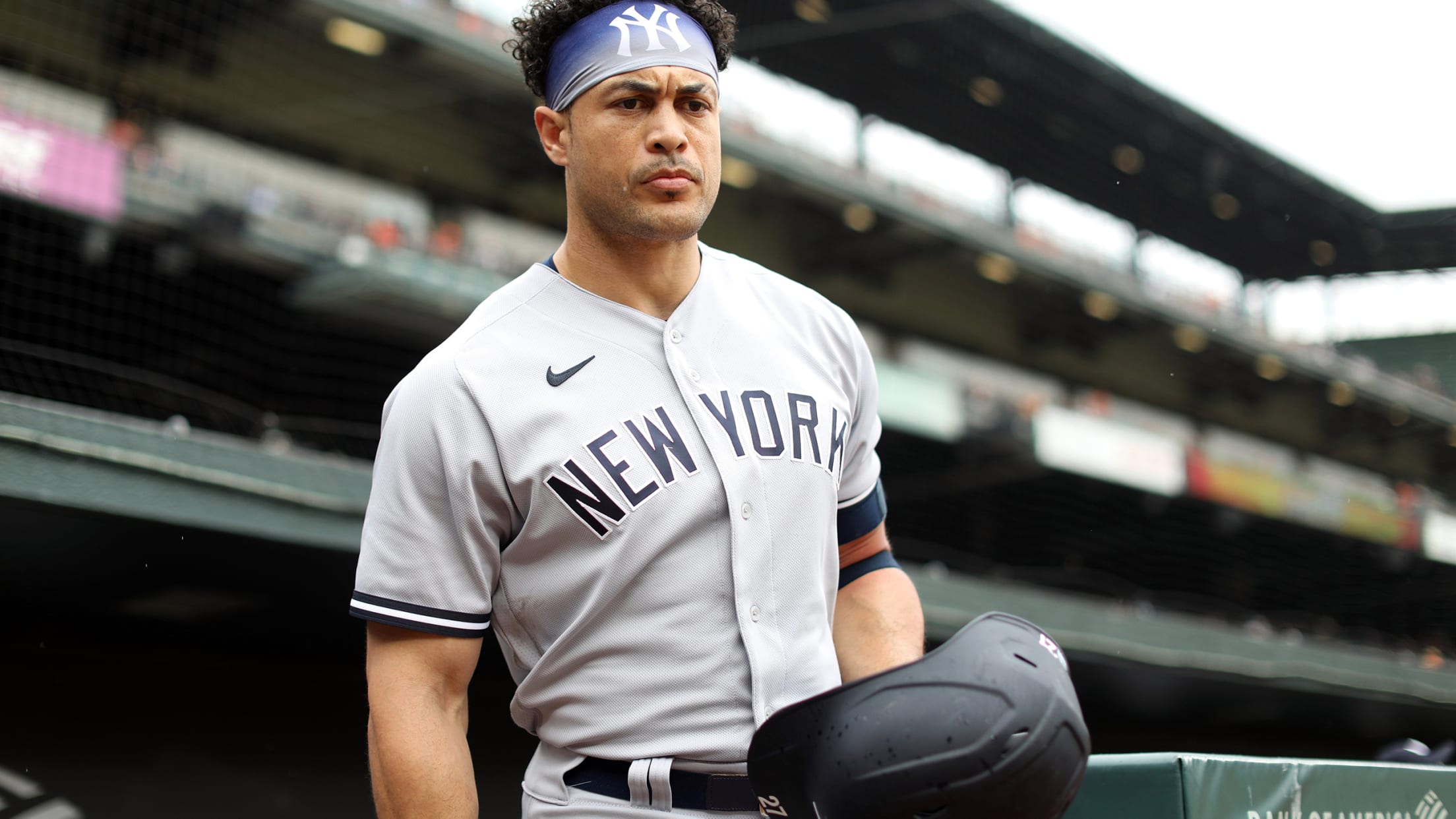 Giancarlo Stanton continues to be limited by a left quadriceps strain, prompting the Yankees to place the designated hitter on the 10-day injured list before Monday's game against the Rangers in Arlington. Stanton's IL assignment is retroactive to Friday. Yankees manager Aaron Boone had expressed hope that Stanton would be
Wrist issue forces Hicks to injured list
After Saturday's 8-2 win over the Orioles, Yankees manager Aaron Boone said that outfielder Aaron Hicks would be placed on the injured list for the torn tendon sheath in his left wrist. The Yankees signed outfielder Ryan LaMarre to a Major League contract and selected him from Triple-A Scranton/Wilkes-Barre on
Hicks may need surgery; Stanton scratched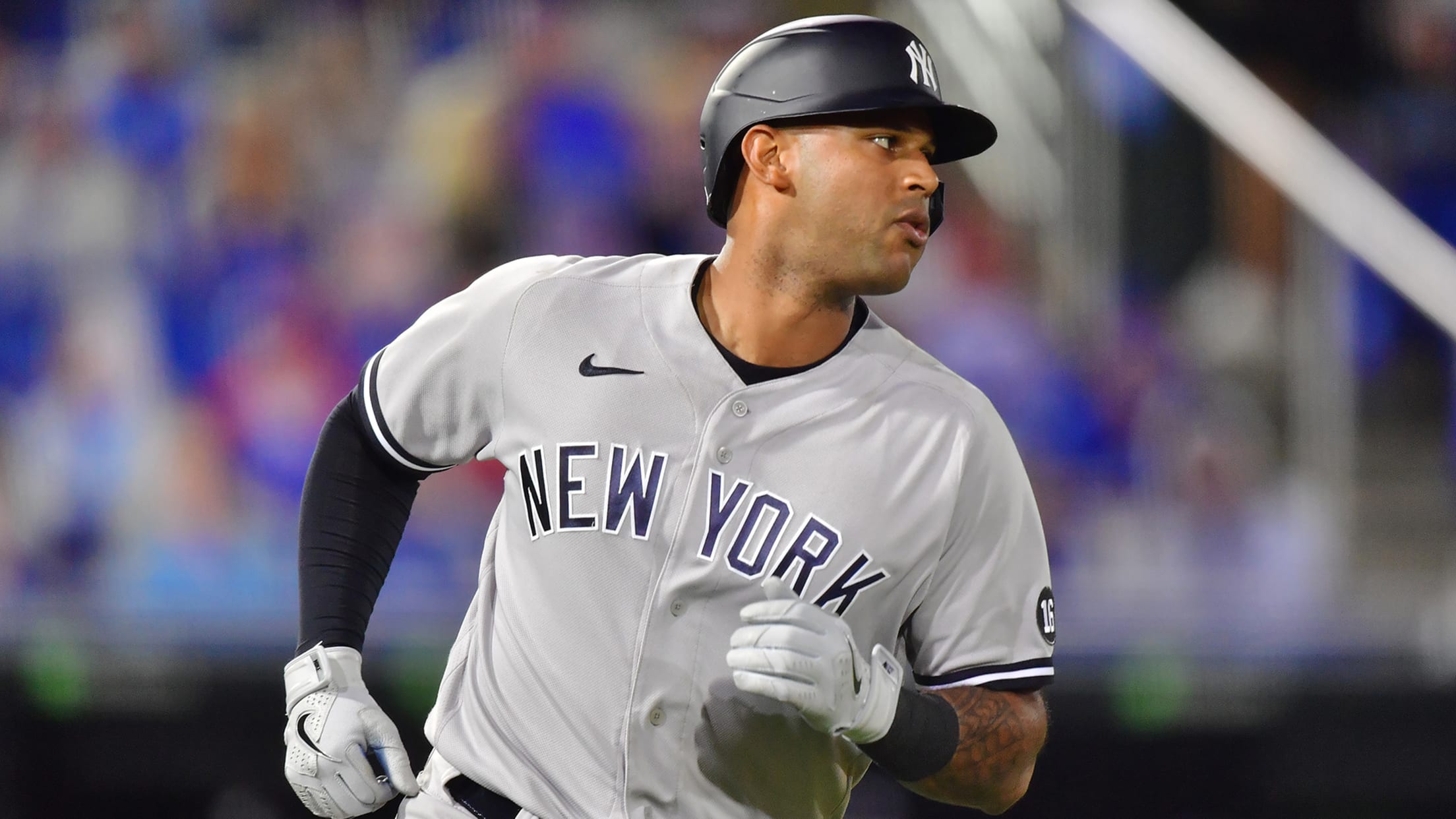 The Yankees were without two of their lineup regulars in the series opener vs. the Orioles at Camden Yards on Friday evening, a 5-4 win. Aaron Hicks has been diagnosed with a torn tendon sheath in his left wrist that could require surgery, and Giancarlo Stanton was scratched about an
Gleyber placed on COVID injured list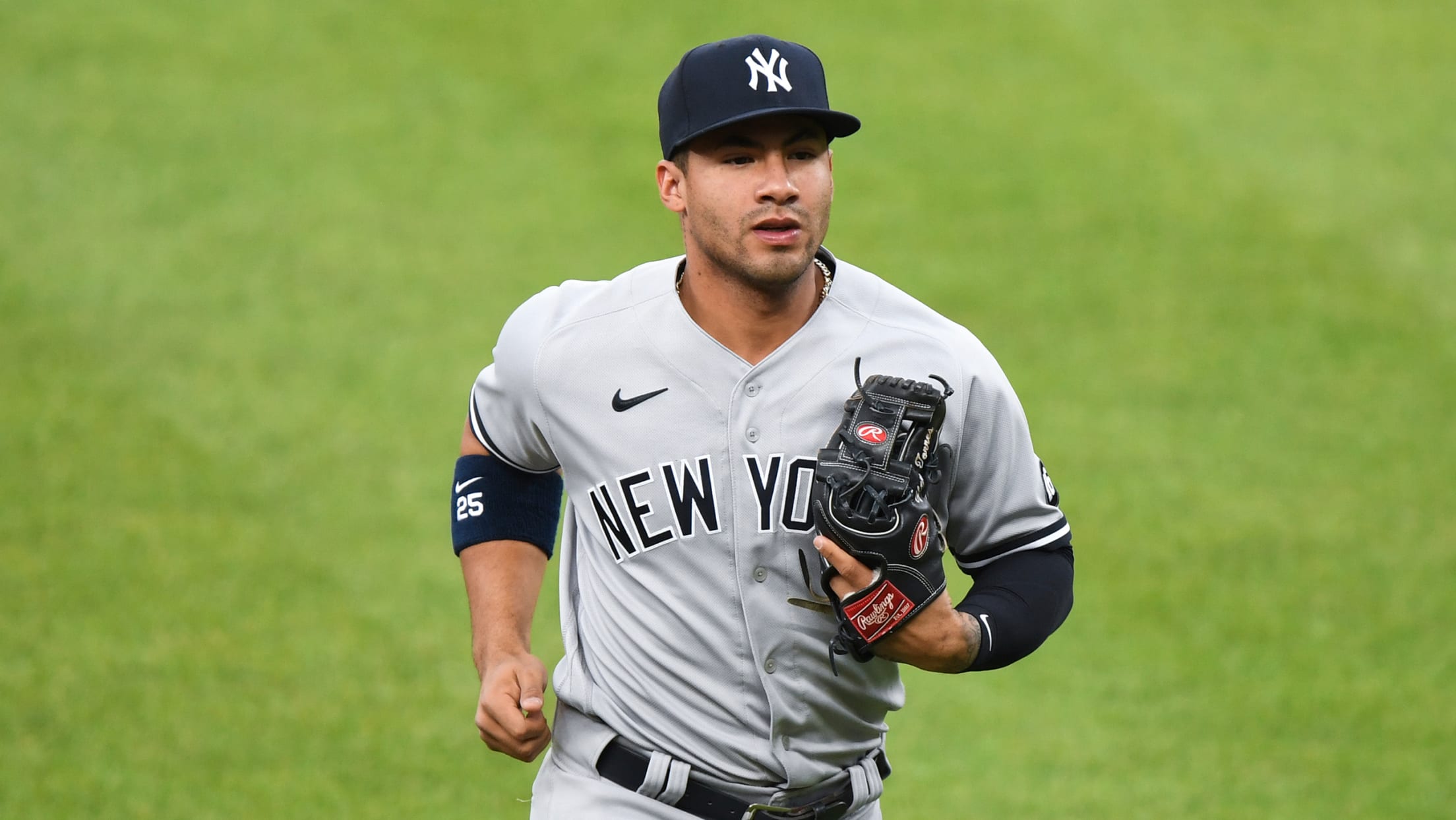 Yankees shortstop Gleyber Torres has tested positive for COVID-19, bringing the number of "breakthrough" cases in the team's traveling party to eight, the club announced Thursday. Torres, who previously had COVID-19 in December, was placed on the COVID-19 injured list. The Yankees have recalled infielder Miguel Andújar from Triple-A Scranton/Wilkes-Barre.
Urshela day to day; Andújar recalled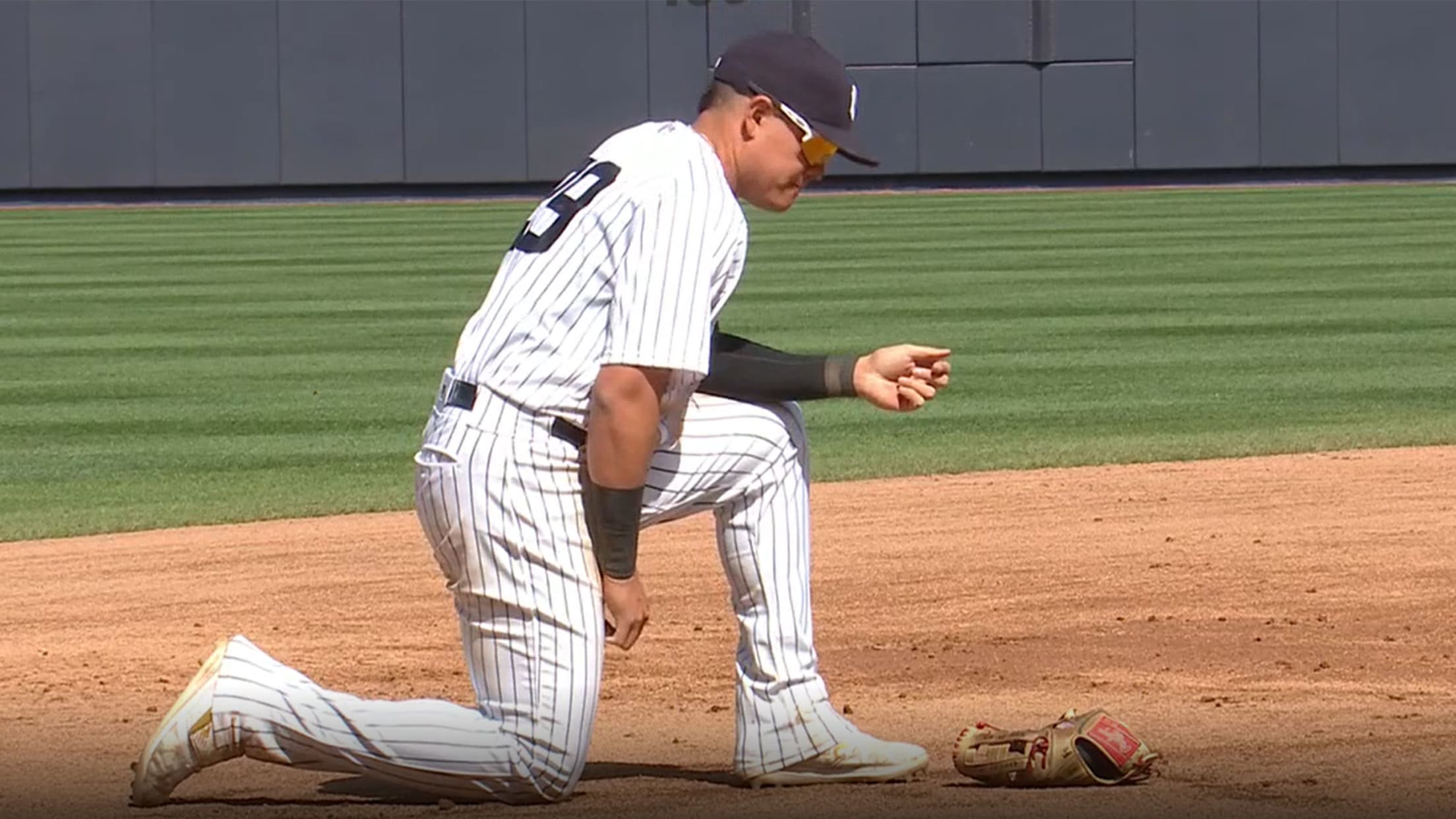 NEW YORK -- The Yankees received encouraging news concerning Gio Urshela's ailing left knee on Friday, as an MRI showed inflammation but no structural damage. The infielder could return to the lineup as soon as Saturday, manager Aaron Boone said. "He checked out pretty well after the game, and then
Odor heads to IL with sprained left knee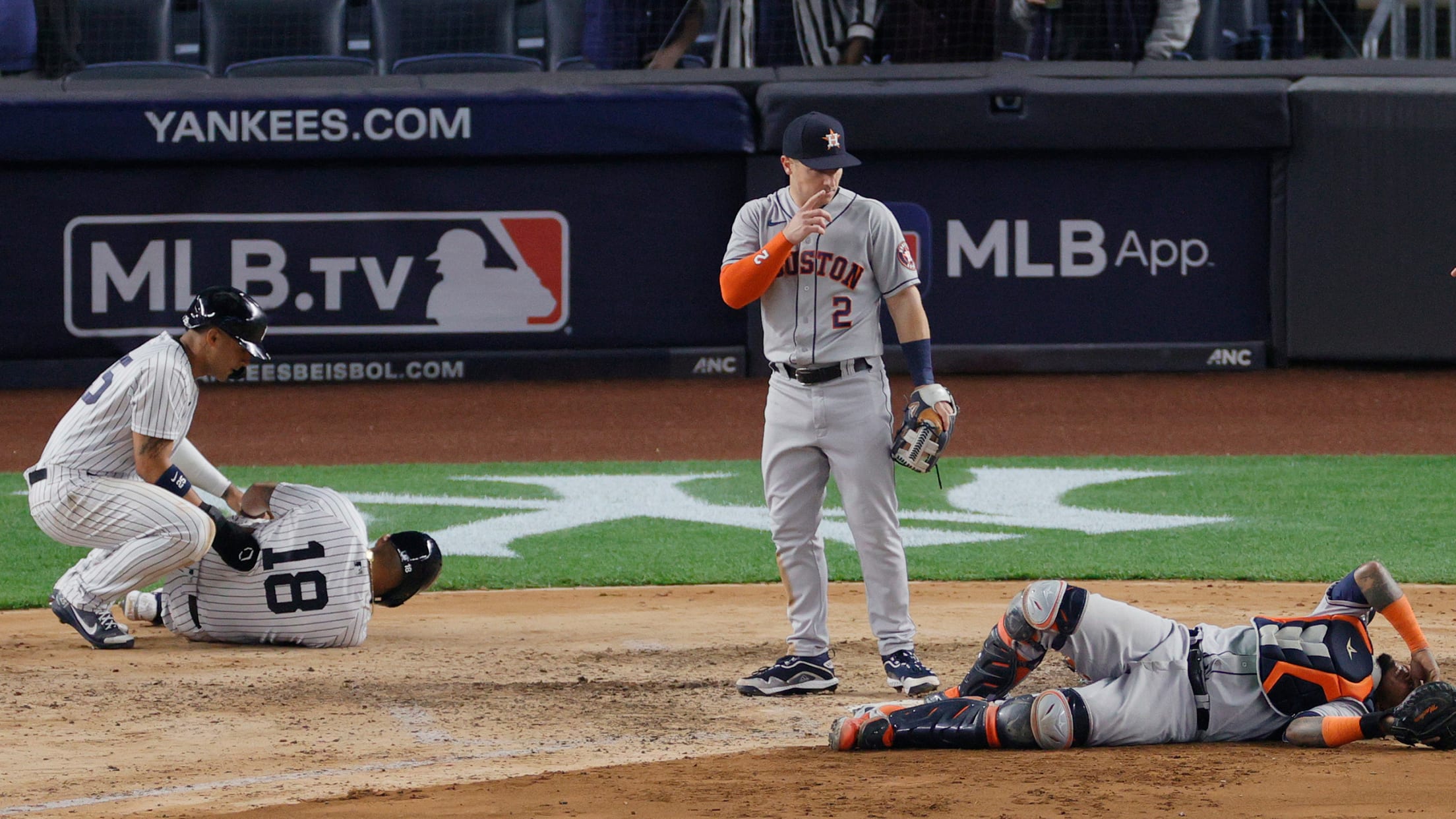 NEW YORK -- The Yankees are hopeful that Rougned Odor's stint on the injured list will be brief after the infielder was diagnosed with a sprained left knee following a collision with Astros catcher Martín Maldonado in the sixth inning of New York's 7-3 victory on Tuesday. Odor underwent an
'That was intense:' Wild play, crowd lift Yanks
Odor injured in collision at plate; Stanton homers as fans don't hold back on Astros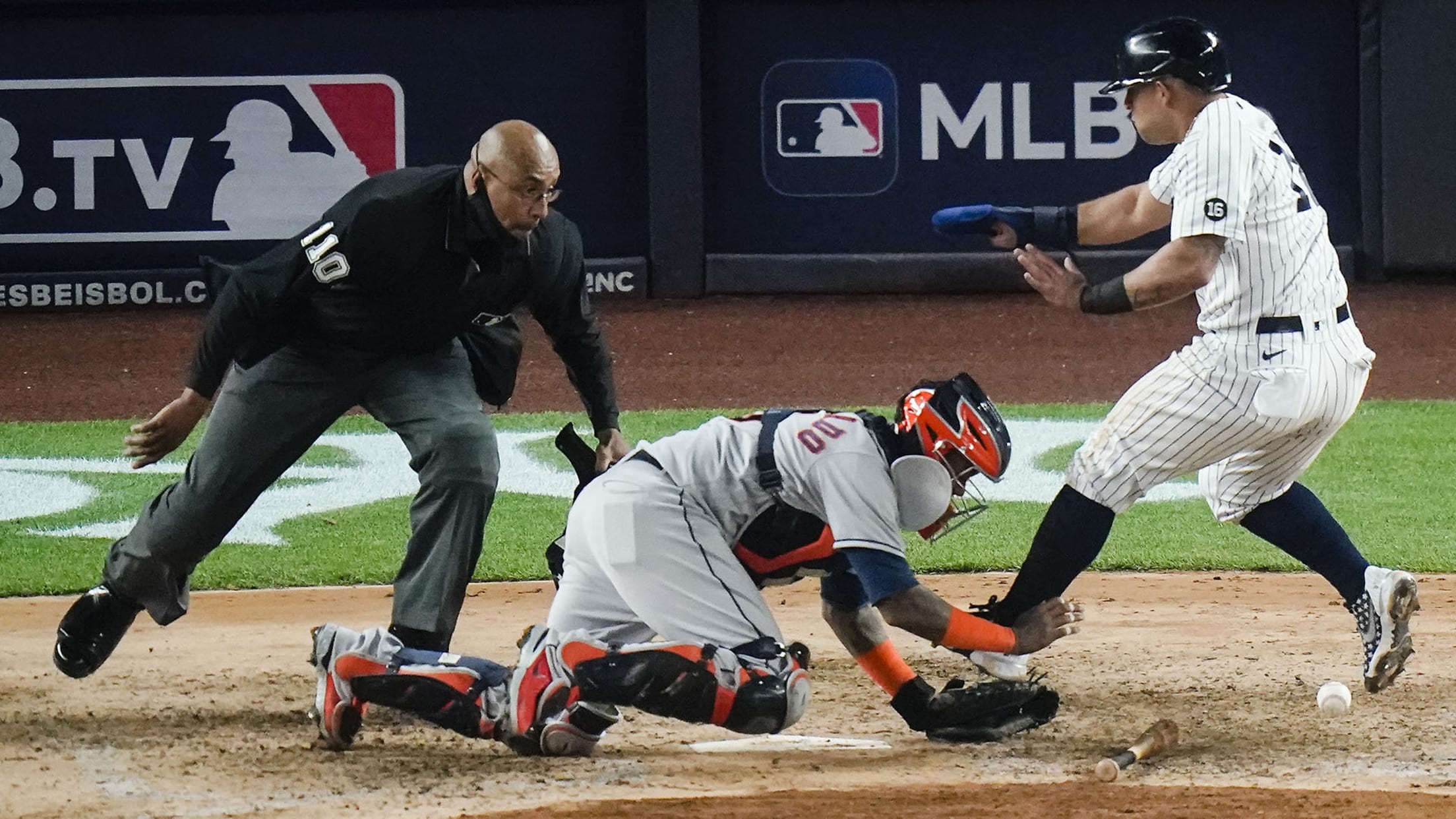 NEW YORK -- It seemed fitting that the pivotal moment of this long-awaited showdown between the Yankees and Astros involved a bone-rattling collision, leaving two opponents writhing on the dirt near home plate. Air-drop this game into October and we might have been calling it an instant classic. That full-speed
Voit begins rehab assignment at Triple-A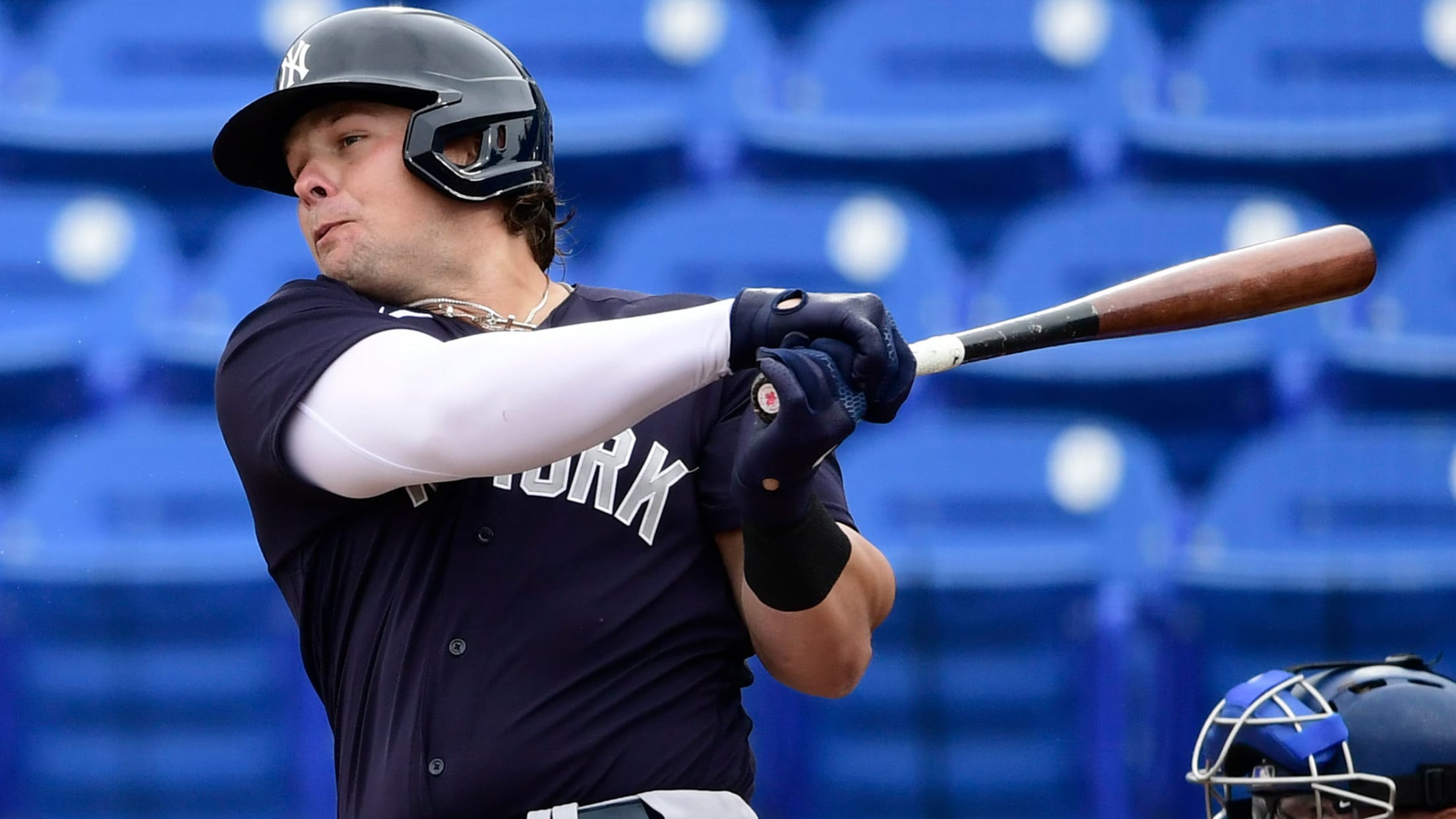 NEW YORK -- The Yankees have not squeezed much power out of their first basemen so far this season, though that could change in about a week. Luke Voit, last year's Major League home run leader, began a Minor League rehab assignment with Triple-A Scranton/Wilkes-Barre on Tuesday. Voit is expected
Yanks place O'Day (right rotator) on IL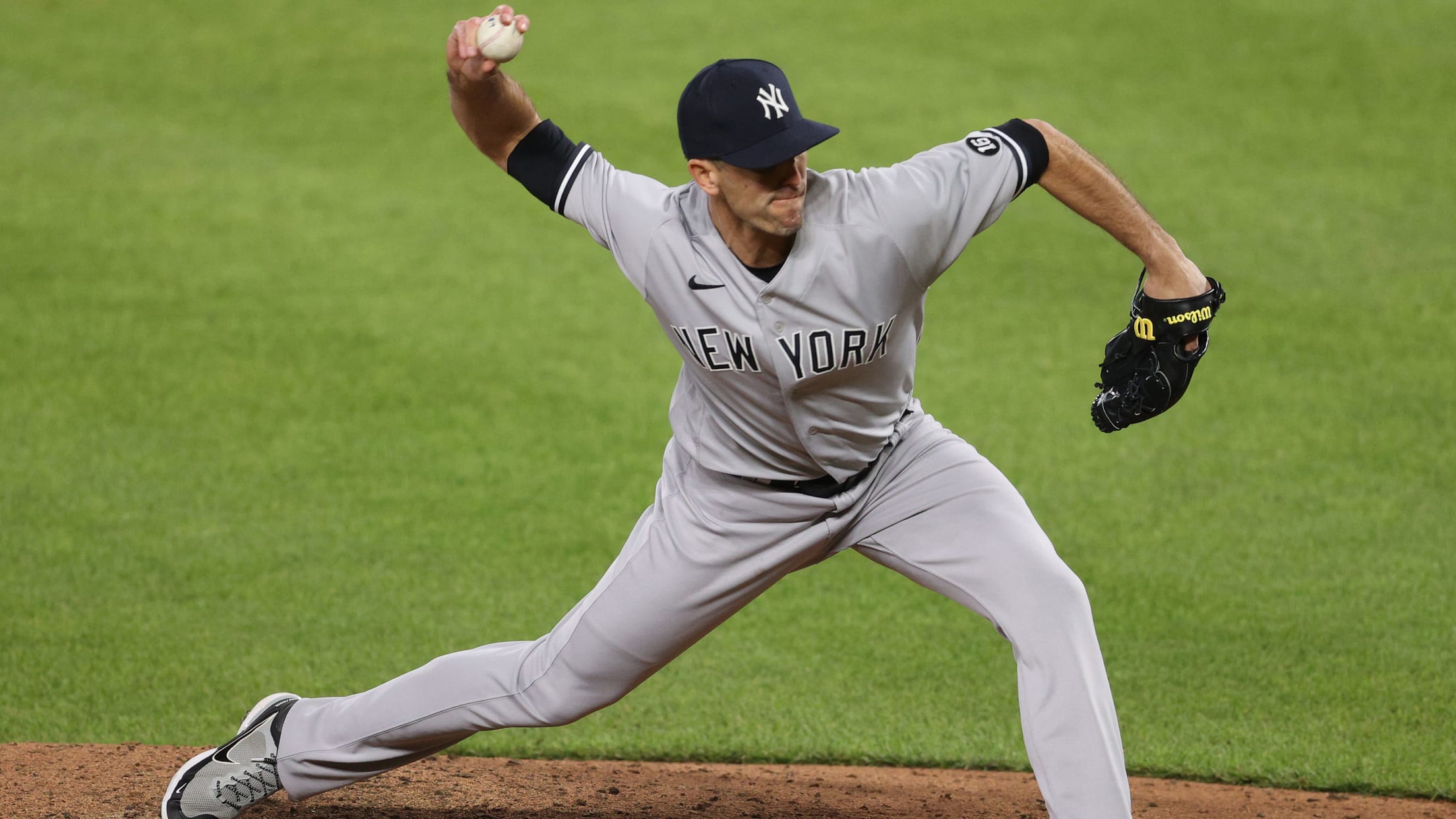 NEW YORK -- The Yankees placed right-hander Darren O'Day on the injured list with a right rotator cuff strain prior to Saturday's 6-4 win over the Tigers, recalling right-hander Michael King from the club's alternate training site. According to manager Aaron Boone, O'Day was dealing with discomfort in the shoulder
Voit ready for rehab games: 'I can't wait'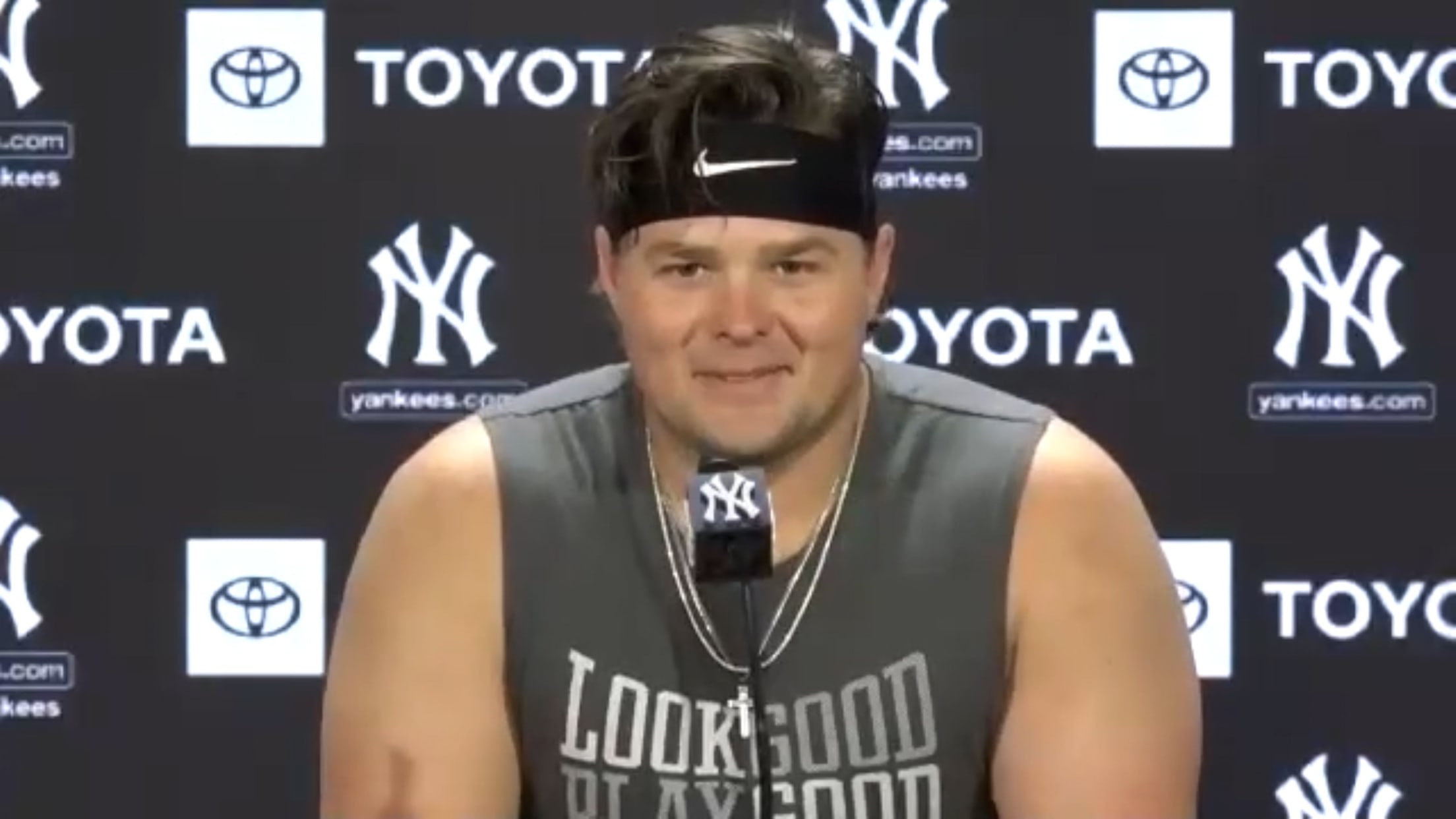 NEW YORK -- Luke Voit said that he is "dying" to get back on the field as the Yankees first baseman prepares for his first Minor League rehabilitation games, targeting a mid-May return as he recovers from left meniscus surgery performed late this spring. "I've been champing at the bit,
Notes: Chapman likes splitter; Germán ready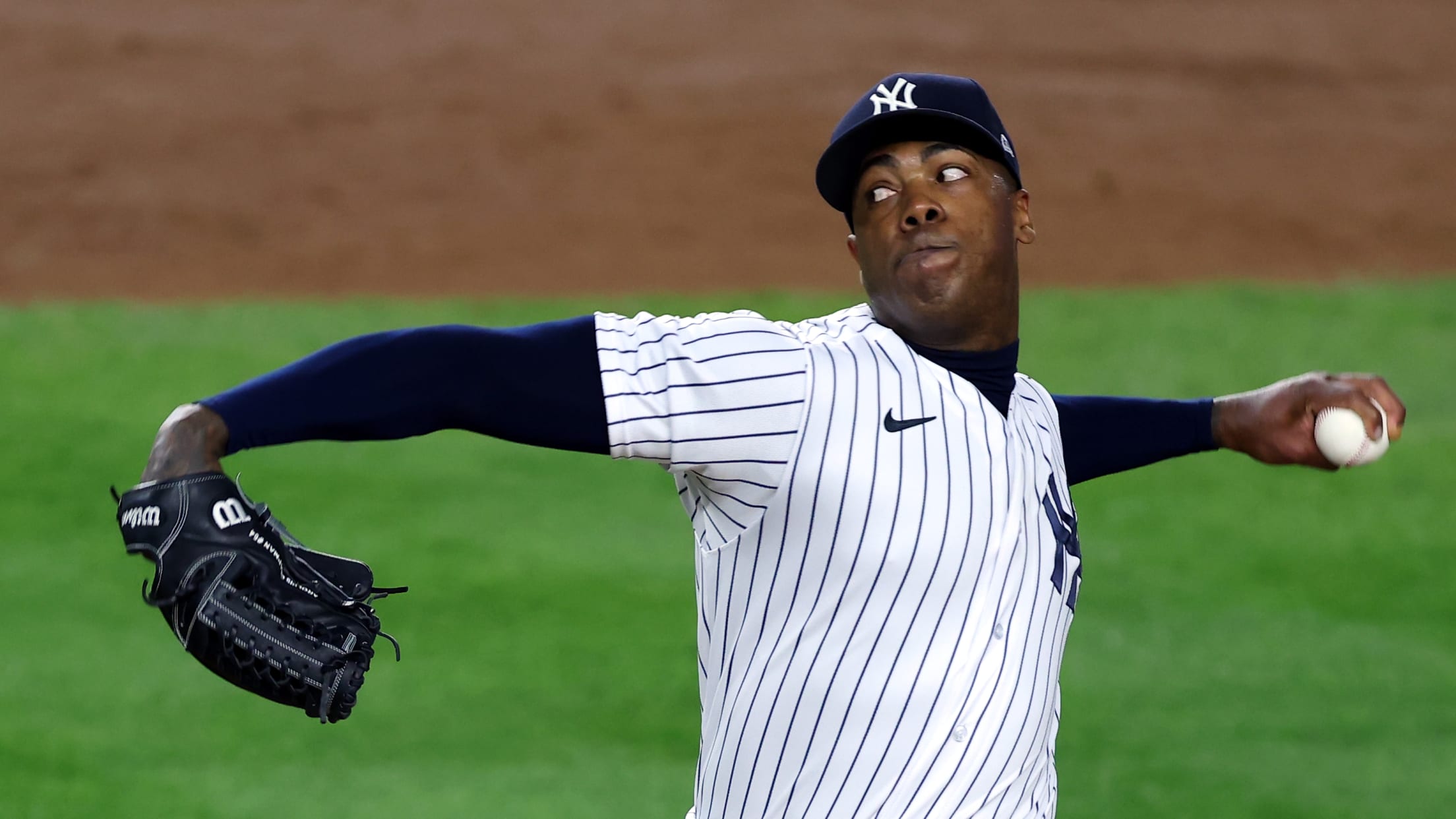 NEW YORK -- As Aroldis Chapman focused on honing his splitter this past winter, the Yankees closer kept a snapshot in his mind, recalling the diving pitches that former big leaguer Jose Contreras once used to baffle hitters. That was the type of pitch Chapman desired, and he might just
Sánchez day to day after foul tip hits hand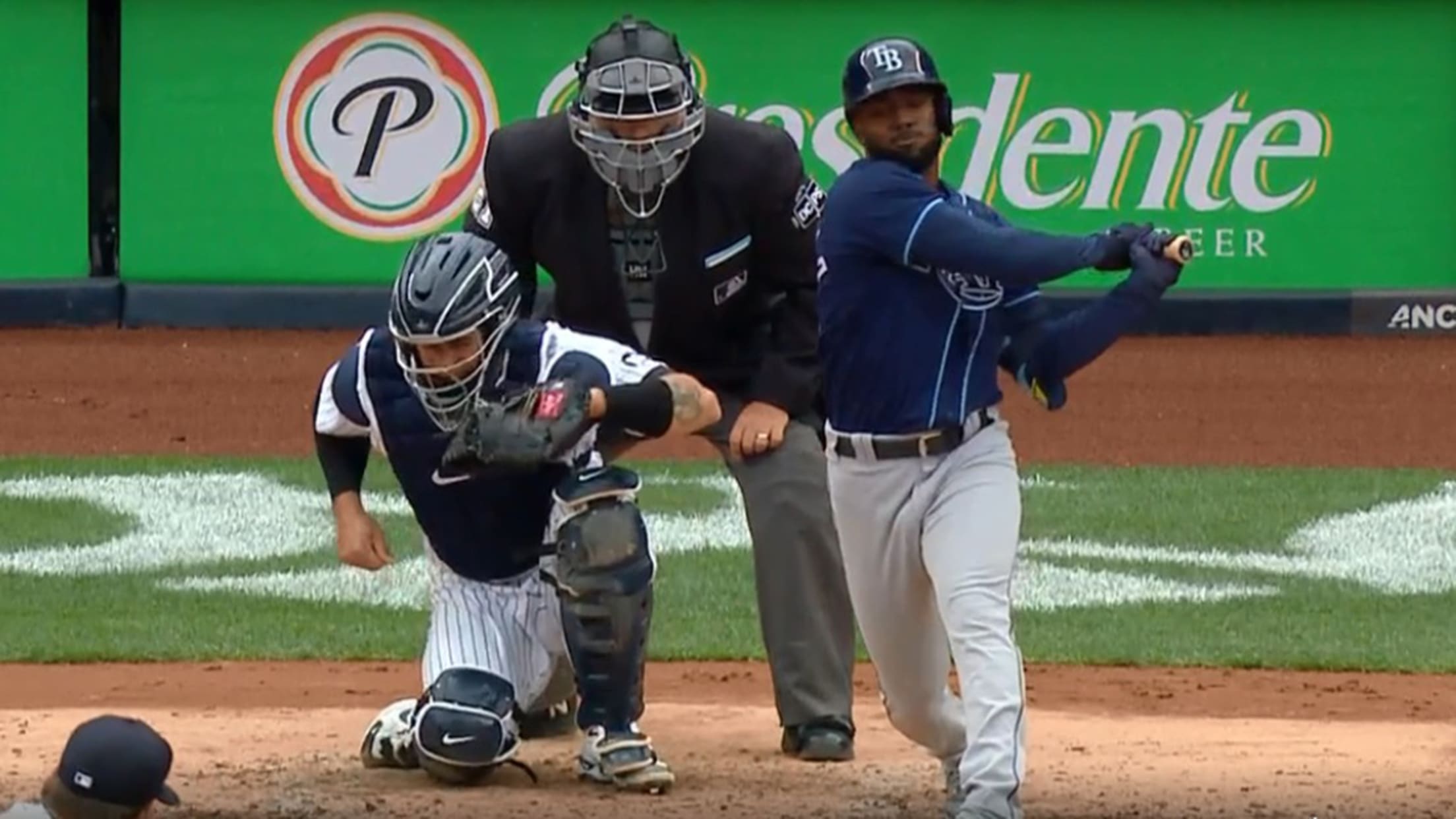 NEW YORK -- Yankees catcher Gary Sánchez exited in the fifth inning of Saturday's 6-3 loss against the Rays, one inning after he sustained contusions to his right index and middle fingers when he was hit by a foul tip. X-rays were negative and Yankees manager Aaron Boone said that
Notes: Judge, Urshela back in action
Odor joins roster; Wilson back in bullpen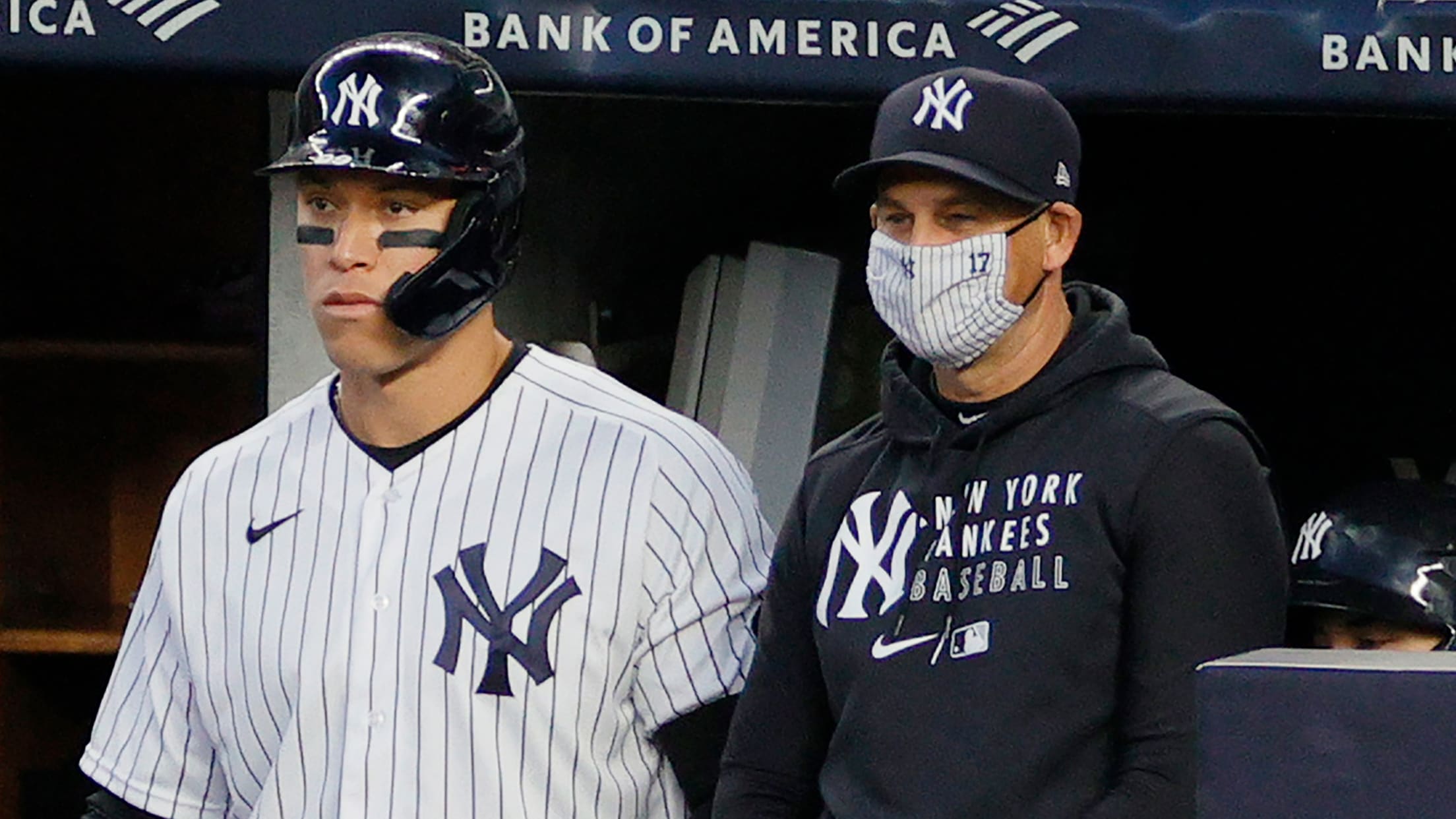 The Yankees' lineup moved closer to full strength on Saturday, with Aaron Judge and Gio Urshela offering manager Aaron Boone thumbs-ups for the club's game against the Rays at Tropicana Field. Judge was absent for two games this week with soreness in his left side, an issue Boone hesitated to
Notes: Judge out of second straight lineup
Urshela sidelined with vaccine symptoms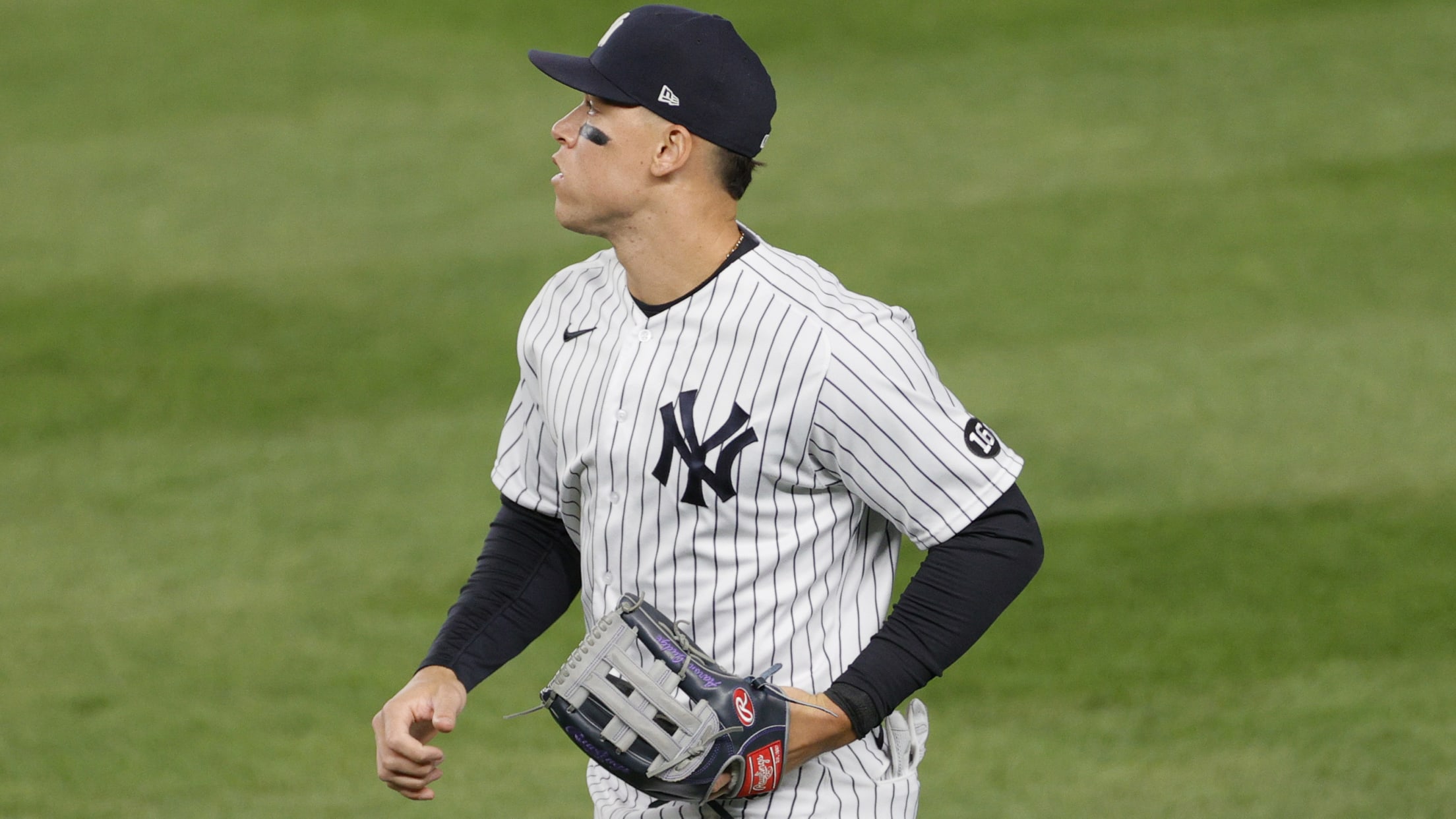 Yankees manager Aaron Boone wouldn't call Aaron Judge's current ailment an oblique injury. He wouldn't even call it an injury. But the left side soreness that Judge is dealing with will keep him out of the lineup at least another day as the team remains cautious with its two-time All-Star.