Injuries & Moves: Germán stretching out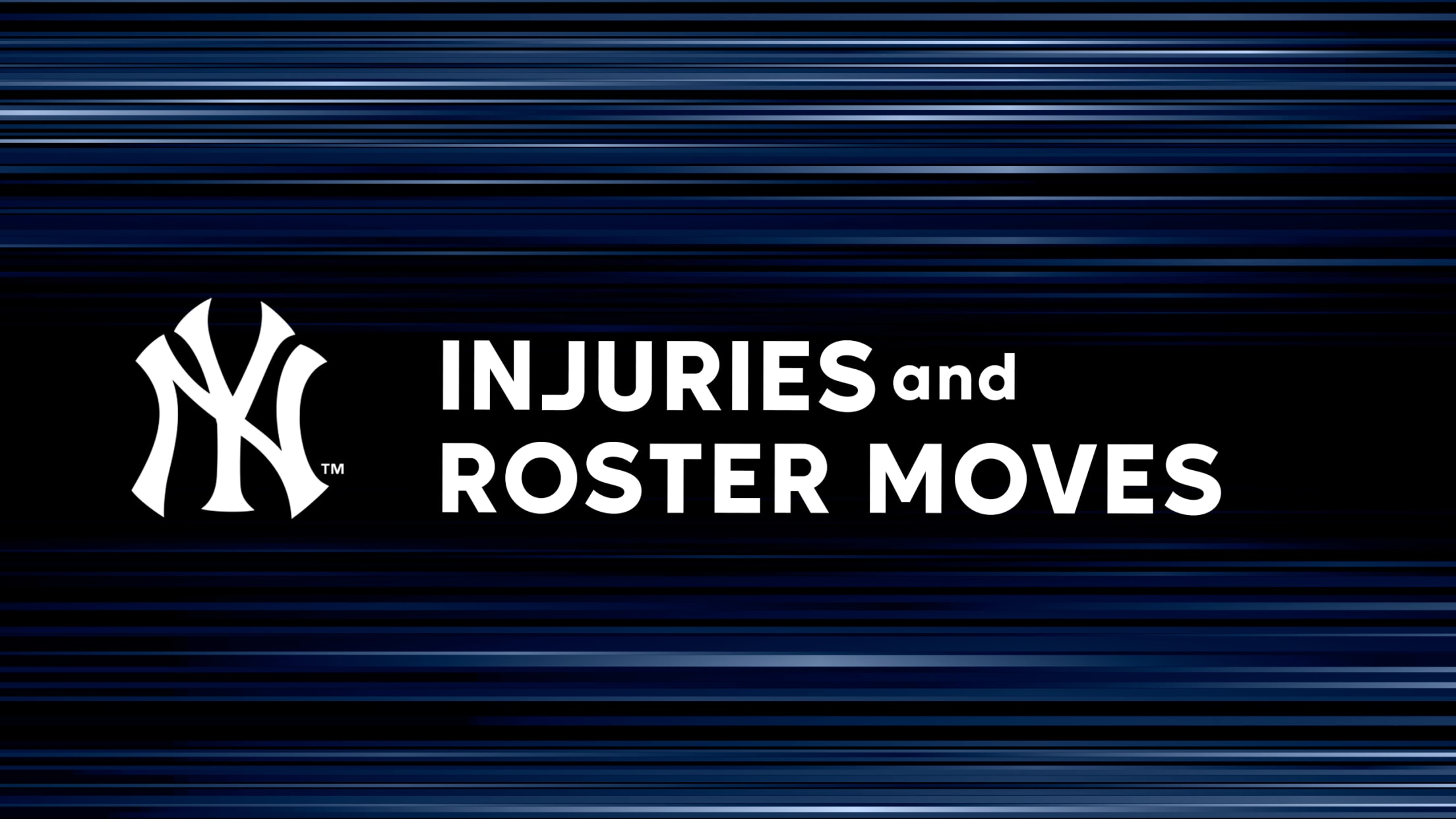 Keep track of the Yankees' recent transactions and injury updates throughout the season.
Rortvedt injury a knock to Yanks' catching depth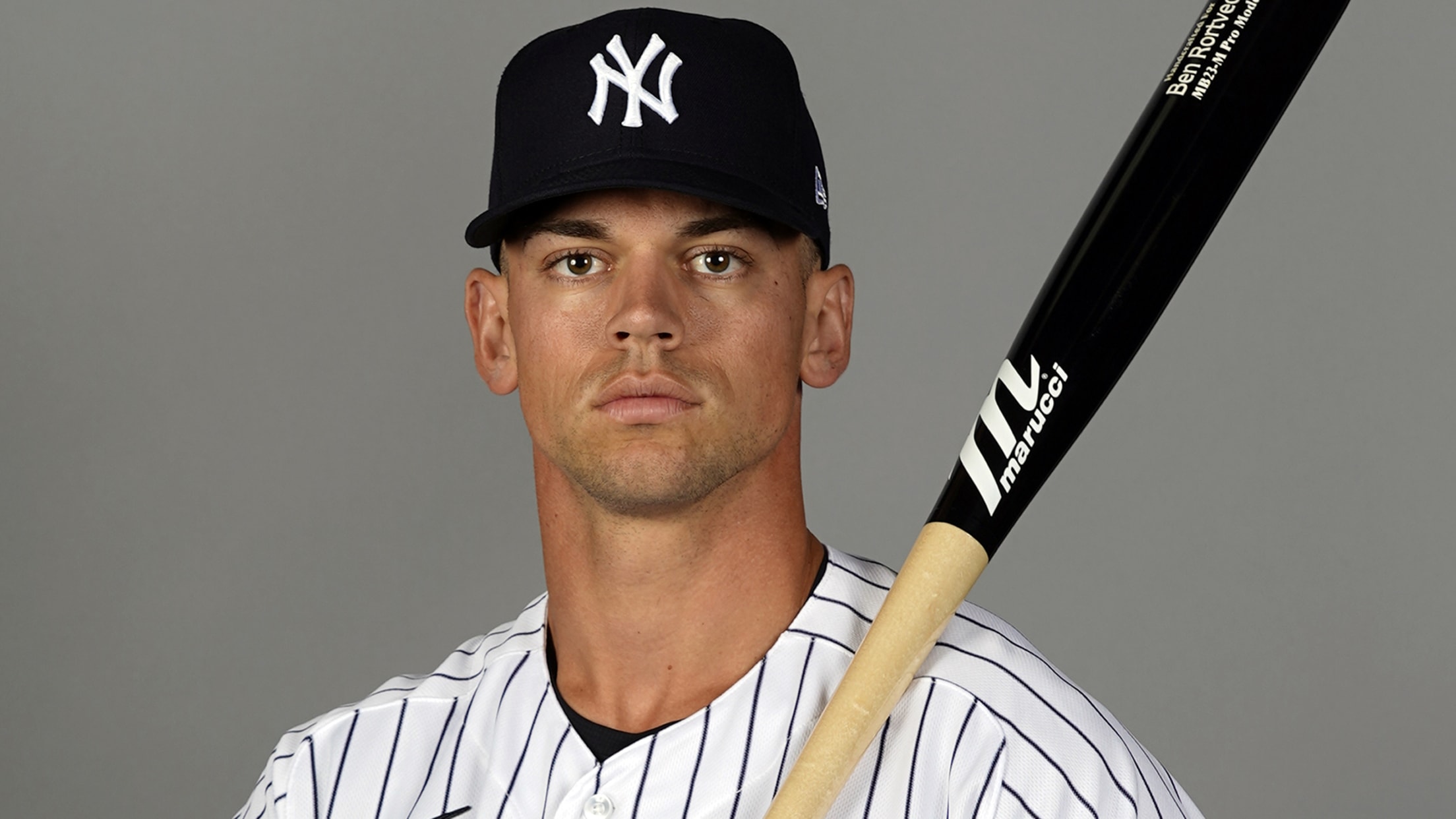 SARASOTA, Fla. -- Ben Rortvedt is expected to share catching duties with Kyle Higashioka this season, but an oblique injury could put the 24-year-old's spot on the Opening Day roster in jeopardy. Manager Aaron Boone said Rortvedt -- who was acquired from the Twins in the same trade that landed
Germán (shoulder) to begin season on 60-day IL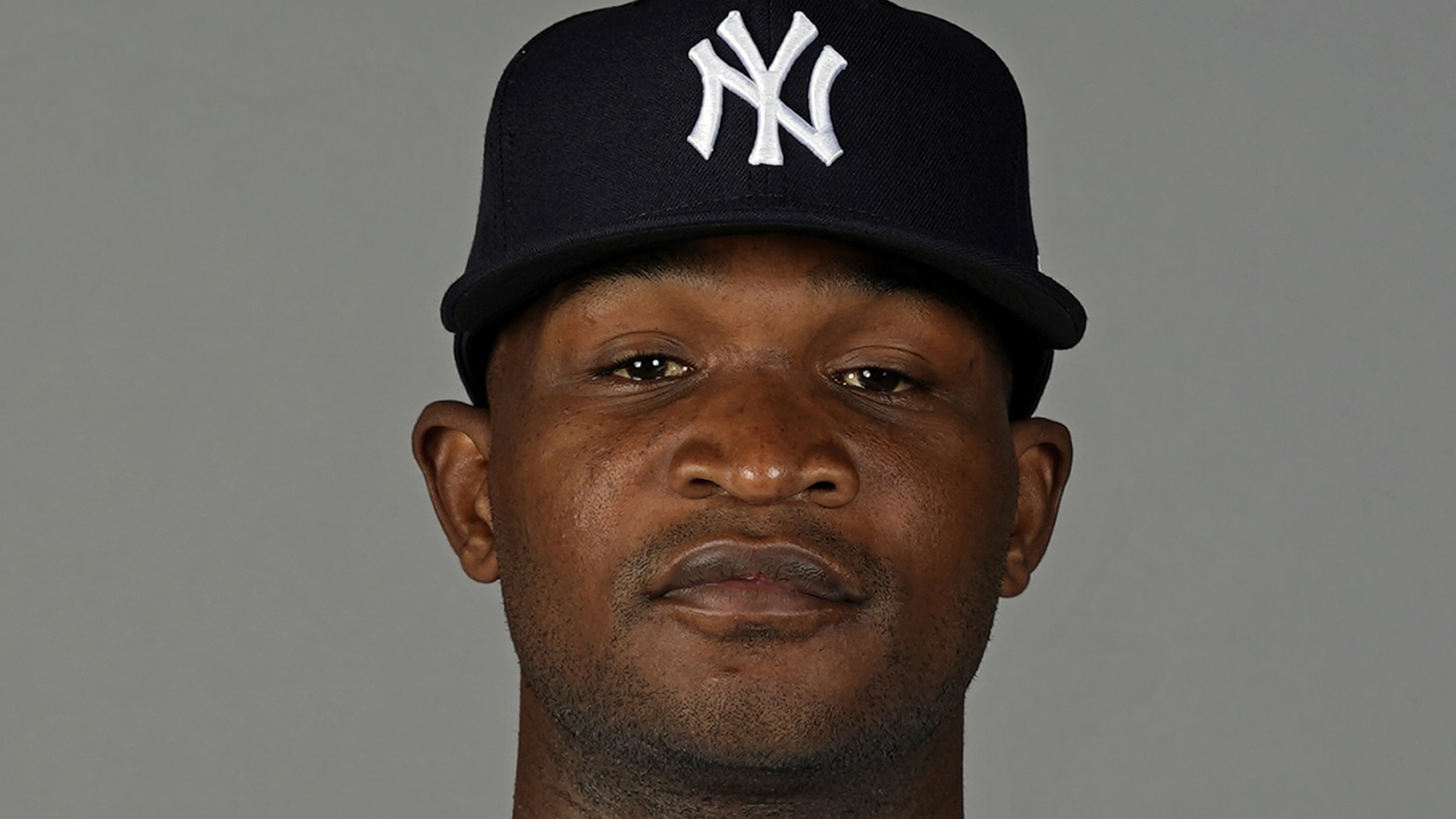 The Yankees announced Friday that they have placed right-handed pitcher Domingo Germán on the 60-day injured list due to right shoulder impingement syndrome.
LeMahieu placed on injured list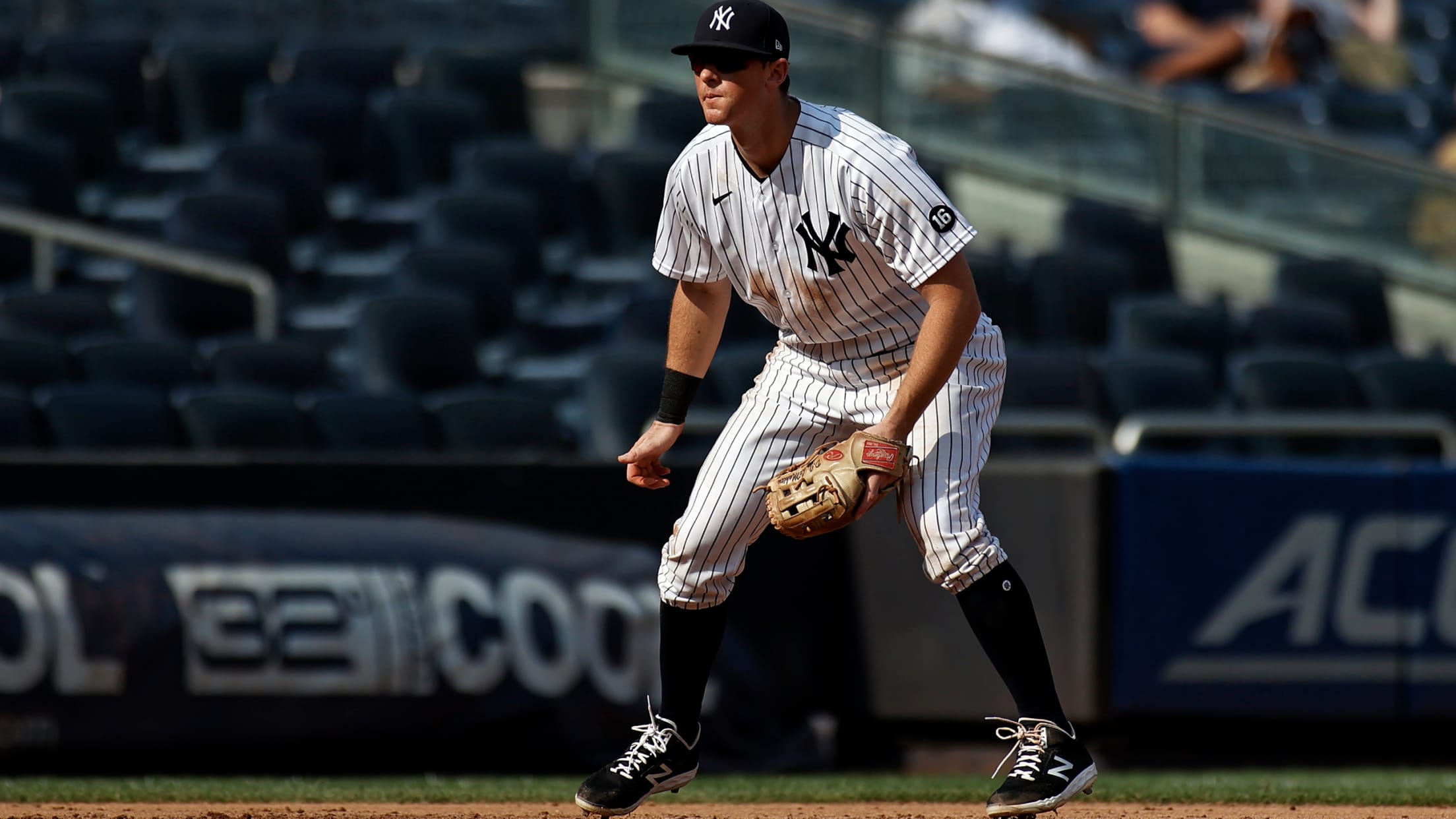 NEW YORK -- DJ LeMahieu went through his usual weight-room preparation, ran on the field and hit on Sunday morning at Yankee Stadium, voicing his willingness to play third base in the Yankees' all-important regular-season finale against the Rays. Observing that workout, manager Aaron Boone and the coaching staff shook
Taillon reinjures right ankle against Blue Jays
TORONTO -- Jameson Taillon's return to the Yankees' rotation lasted only seven outs. The right-hander exited his start in the third inning of Tuesday's 7-2 win over the Blue Jays at Rogers Centre after aggravating his previous right ankle injury. He had been on the injured list with a partially
Notes: Yanks' turtle power; Judge good to go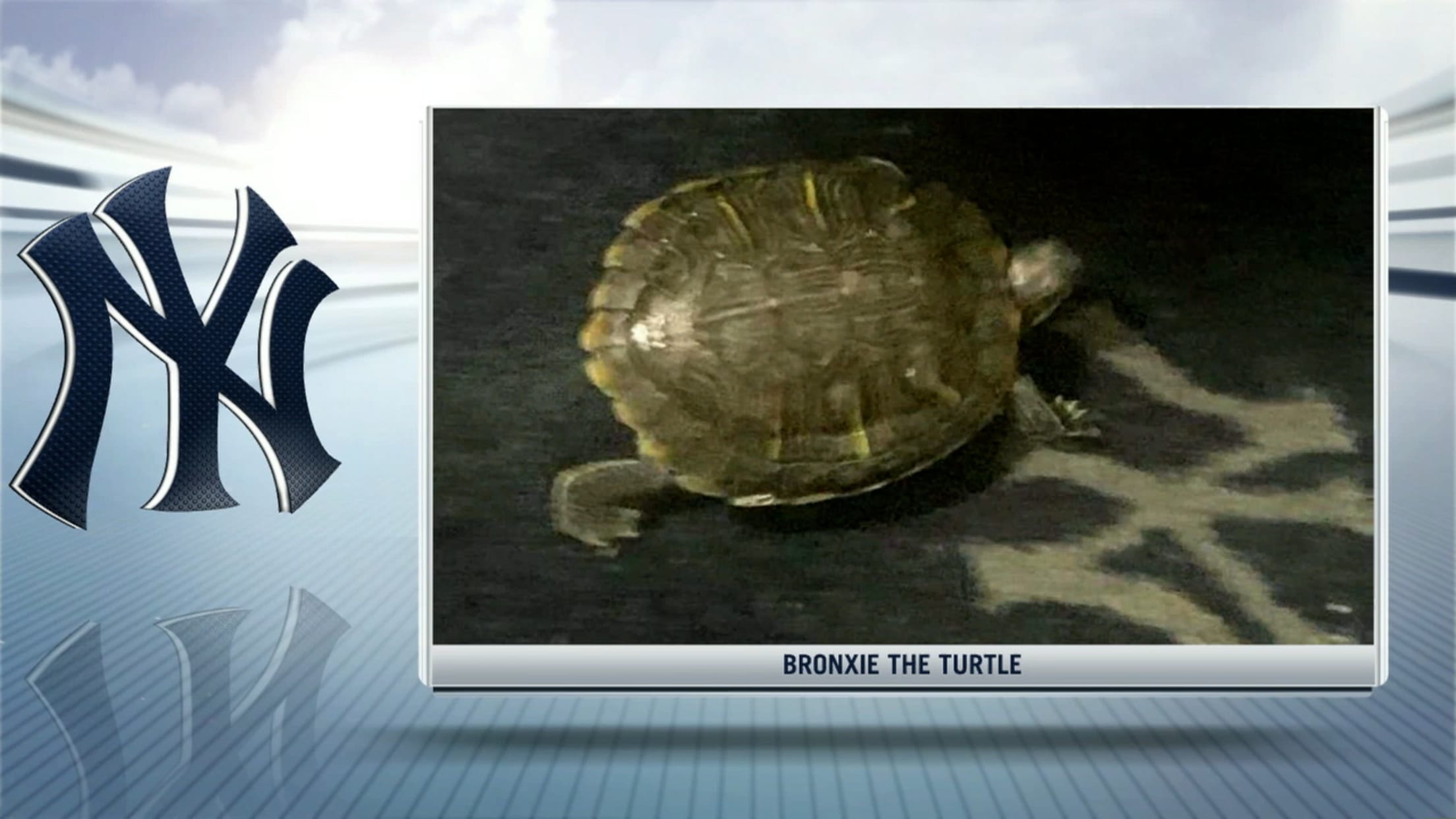 TORONTO -- The Yankees' late-September surge has been fueled by turtle power. It has been six games since the Yankees acquired an adorable pet turtle named Bronxie, as revealed by ESPN, and they haven't lost yet. The secret weapon arrived in the Bronx at the suggestion of pitcher Nestor Cortes,
Judge dislocates finger, pops it back in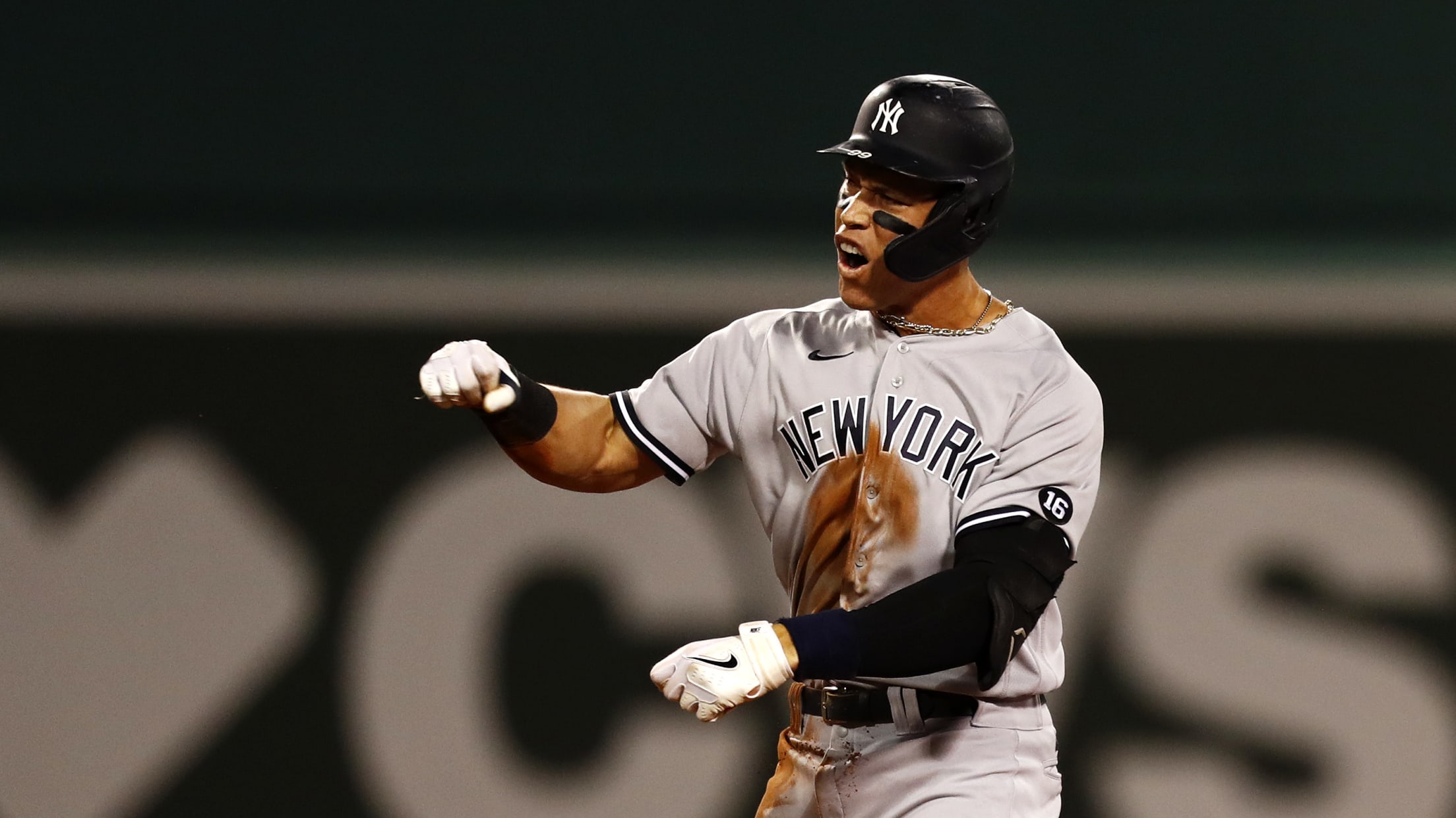 BOSTON -- Aaron Judge pumped his right fist and roared, having delivered a two-run double to put his team back on top in another epic Fenway Park showdown. Adrenaline surged through the Yankees slugger, so much that it took a few moments to realize that his left pinky finger jutted
Back in lineup, DJ to 'keep rolling' with injury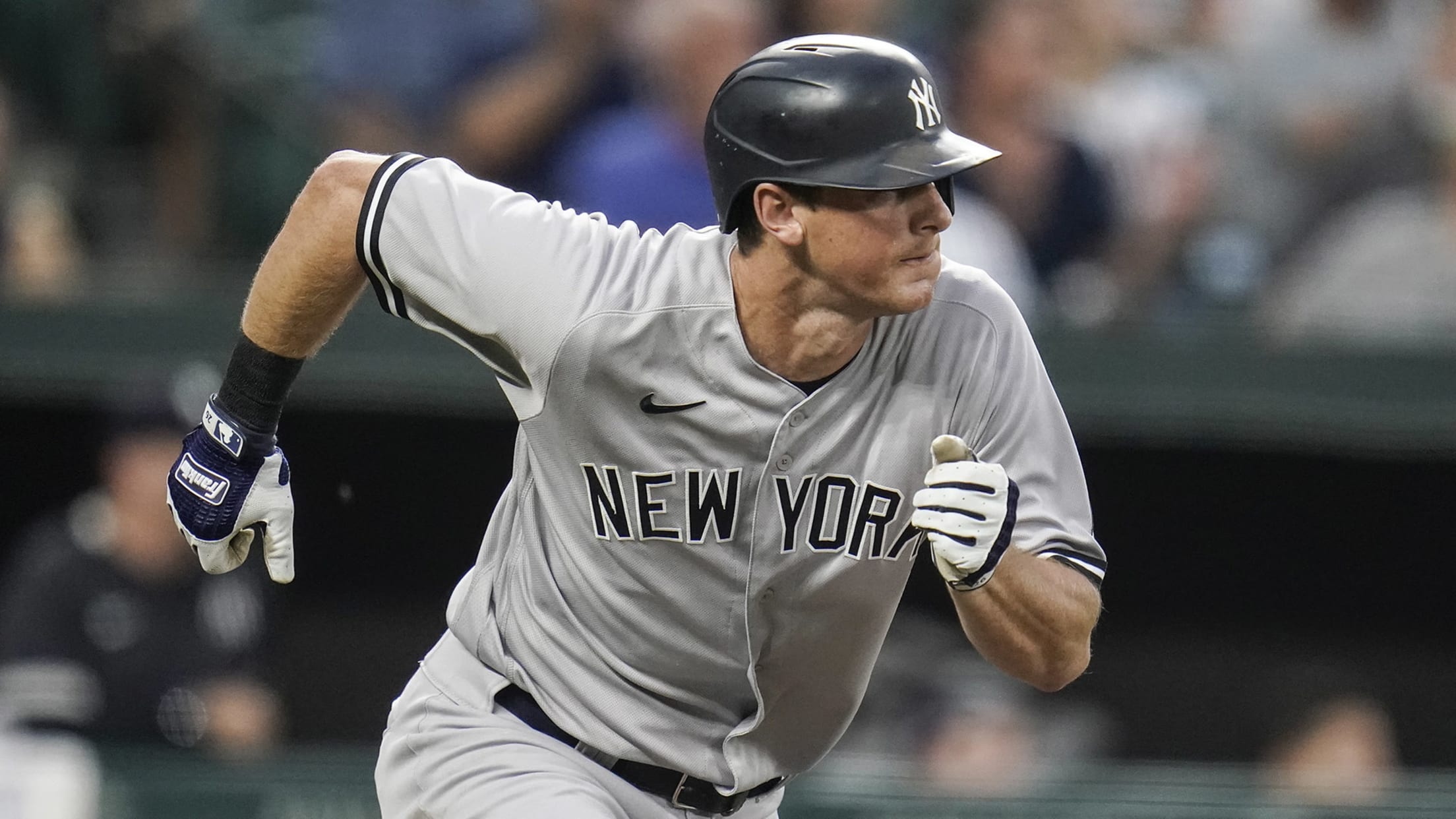 BOSTON – In DJ LeMahieu's view, this is no time to miss games, even with a unspecified hip/groin issue. So the Yankees infielder doesn't plan to. LeMahieu returned to the Yankees' lineup for Sunday's series finale against the Red Sox, having informed manager Aaron Boone that he felt "good to
Gallo (neck tightness) considered day to day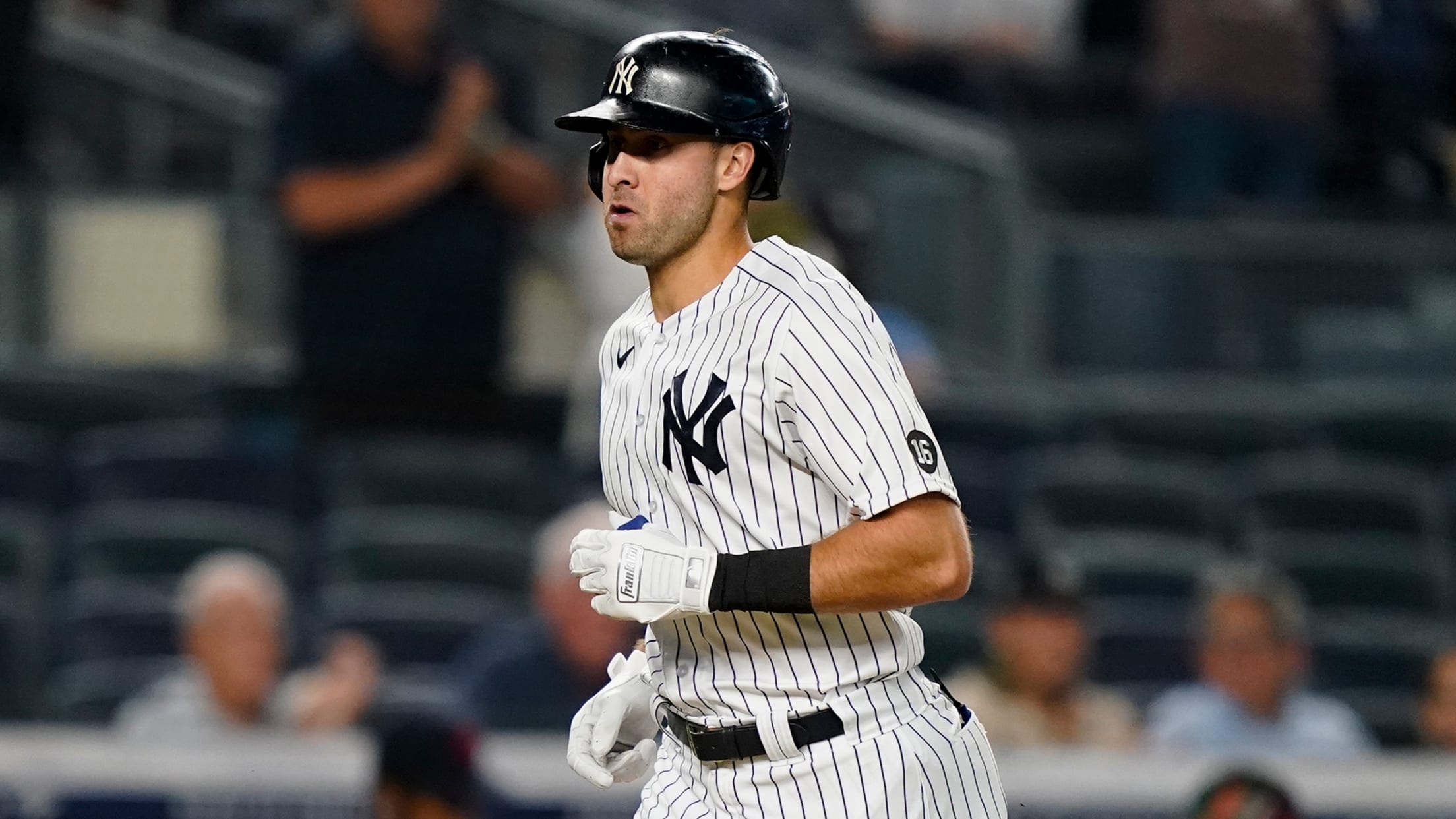 NEW YORK -- Yankees outfielder Joey Gallo was removed from Saturday's 11-3 loss to the Indians with neck tightness, the team announced. Gallo batted in the second inning, popping out to third baseman José Ramírez, then played one more inning in left field before exiting. Tyler Wade replaced Gallo in
Judge 'pretty good' after exit with dizziness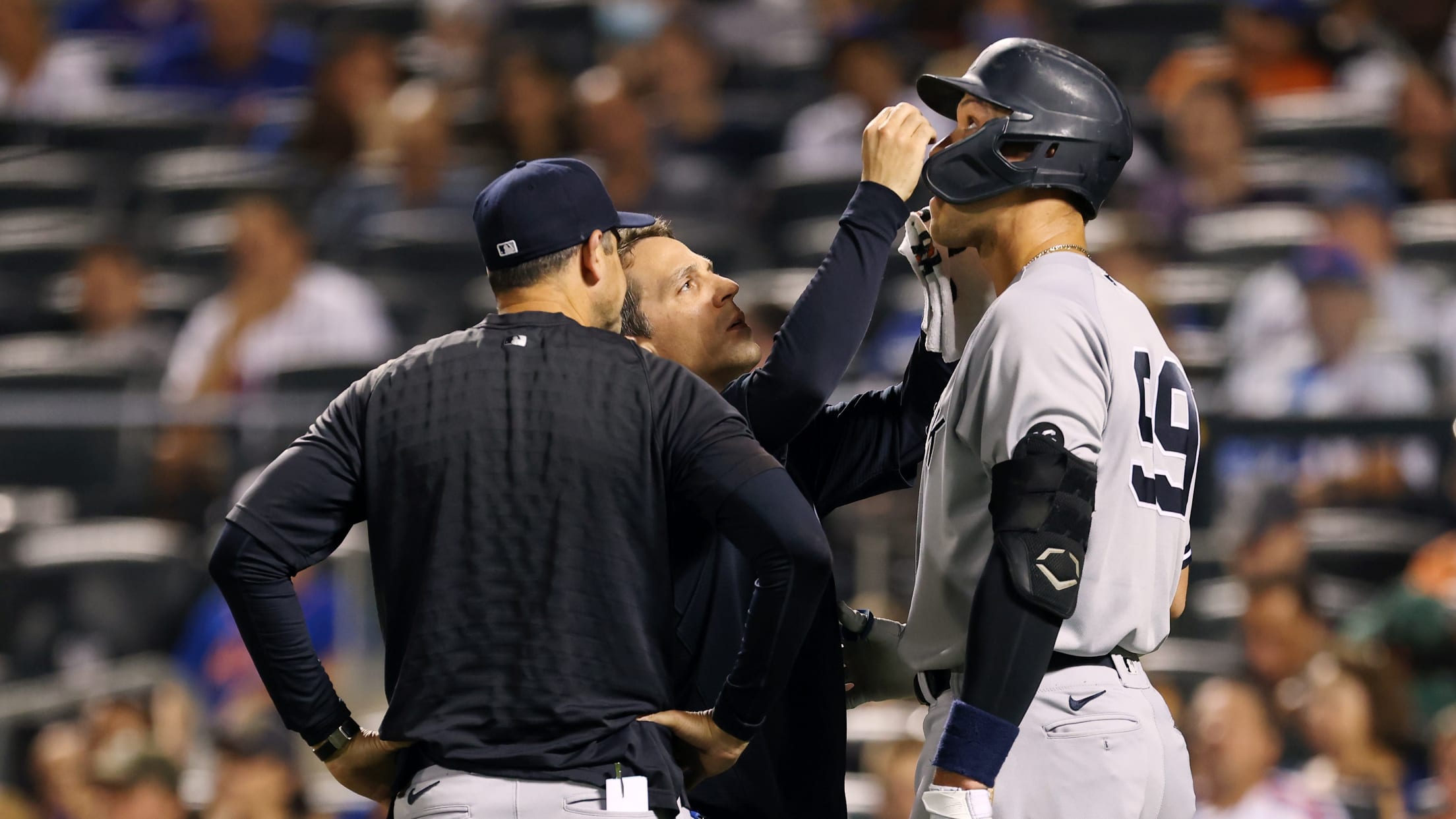 NEW YORK -- This has been Aaron Judge's healthiest season in years, permitting the slugger to fully showcase his MVP-caliber talents on both sides of the ball. That was why it was so concerning for manager Aaron Boone to remove the All-Star in the third inning of Sunday's 7-6 loss
Britton undergoes Tommy John surgery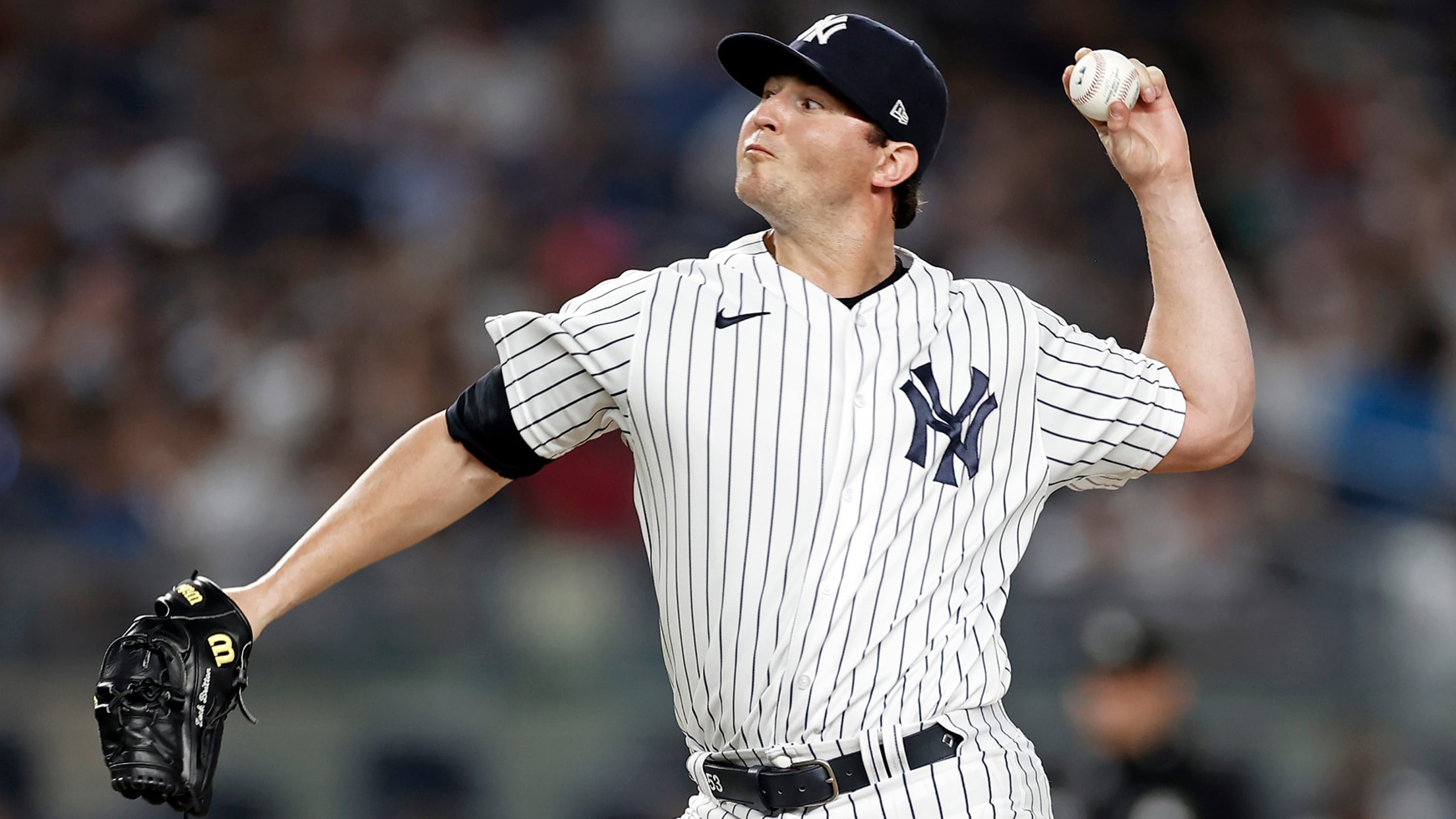 Yankees left-handed reliever Zack Britton underwent Tommy John surgery on Thursday, in addition to a bone chip removal from his pitching elbow. The procedures will put him out at least until the end of the 2022 season. "They did a reconstruction and a repair," manager Aaron Boone said on Thursday.
Here are 4 options for Taillon's rotation turn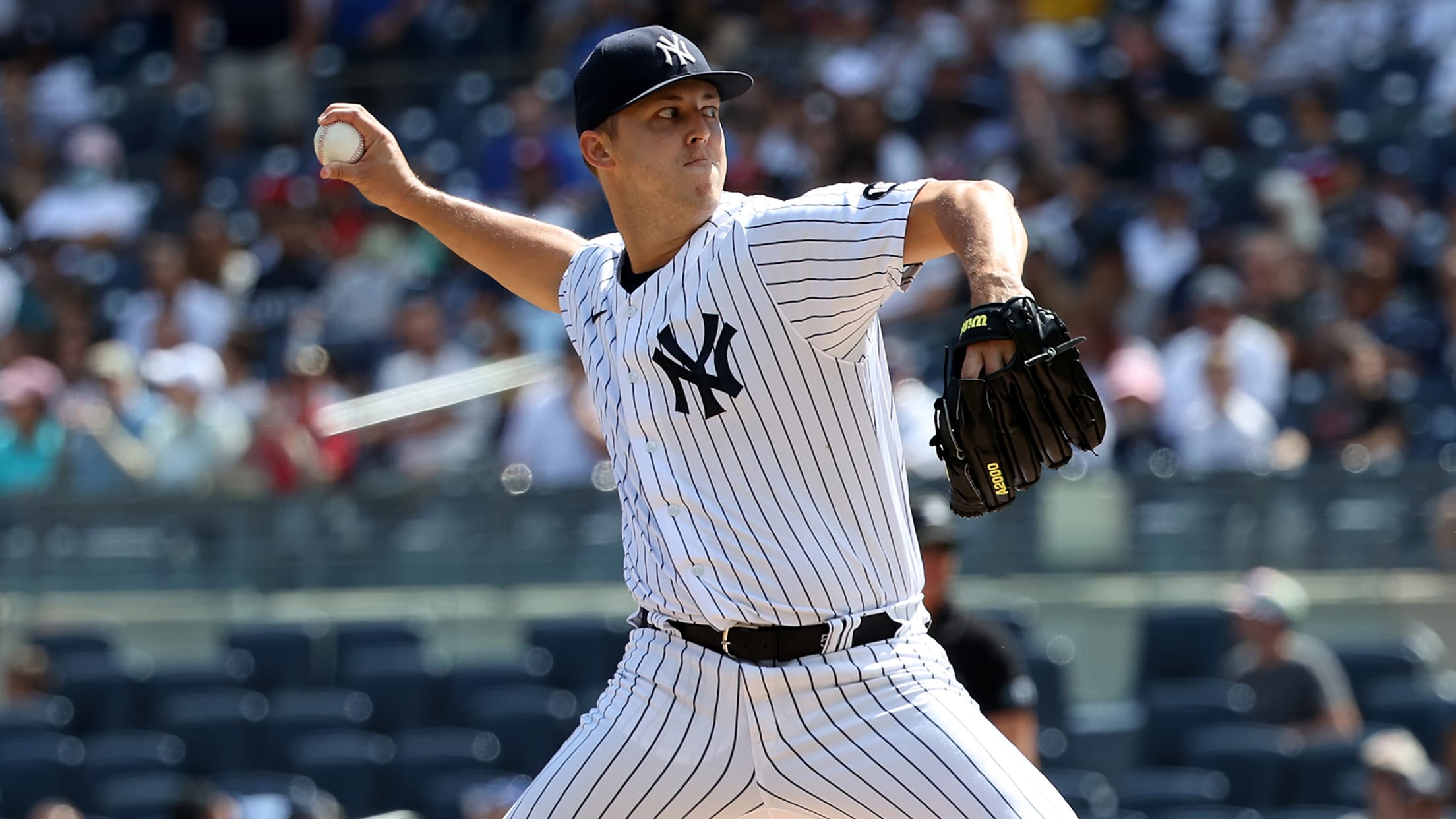 In the latter half of his start on Monday, Jameson Taillon felt something in his right ankle. Three days later, that "something" landed Taillon on the 10-day injured list. Taillon suffered a partial tear of a tendon in his right ankle, which will keep him out through next Thursday, at
Hamstring has Cole unsure about next start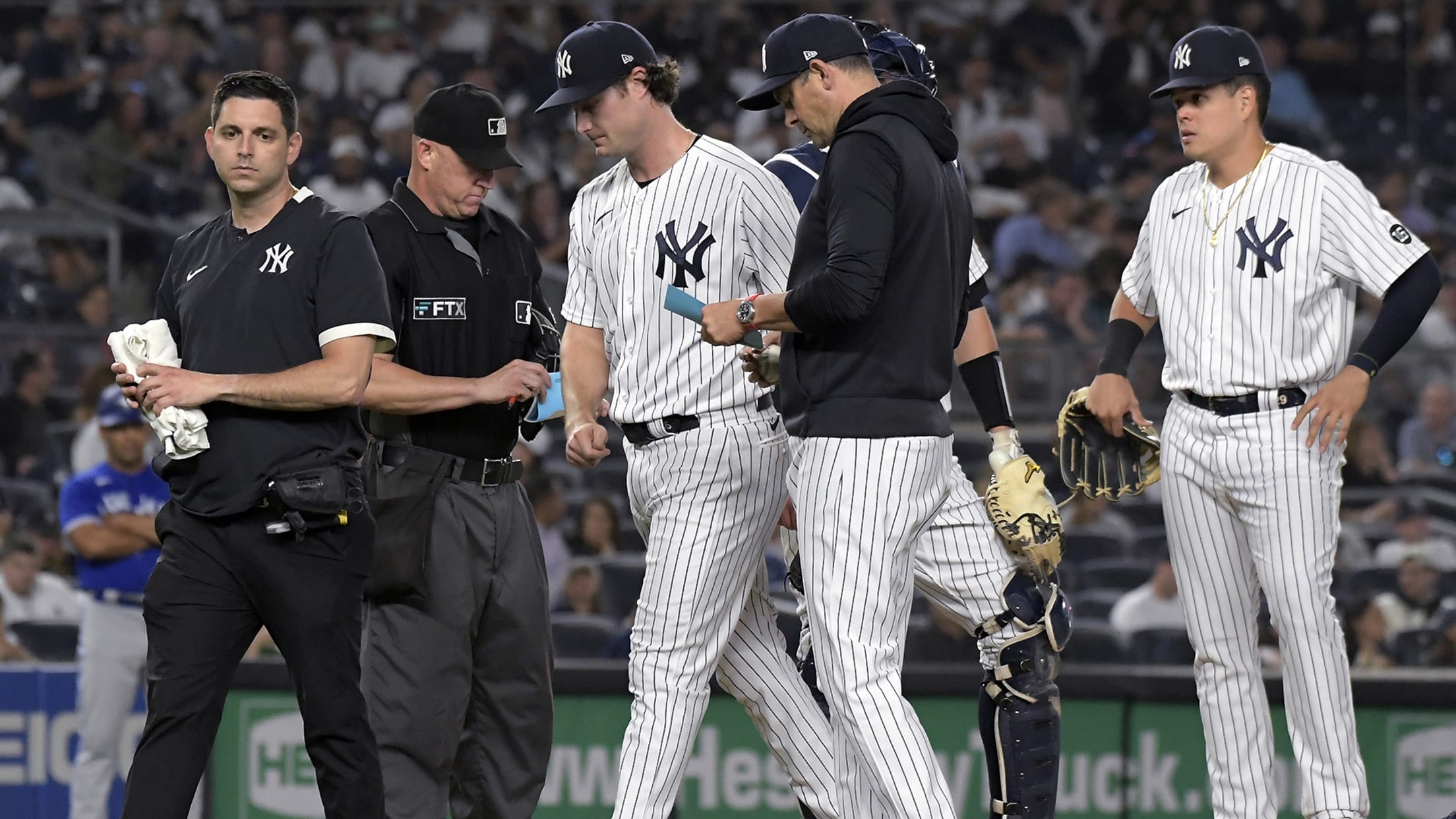 NEW YORK -- As they fight to try to make it to the postseason, the Yankees don't need any more injuries to their pitching staff, but it happened Tuesday night during their 5-1 loss to the Blue Jays at Yankee Stadium. Ace right-hander Gerrit Cole left the game in the
Loáisiga (shoulder) placed on 10-day IL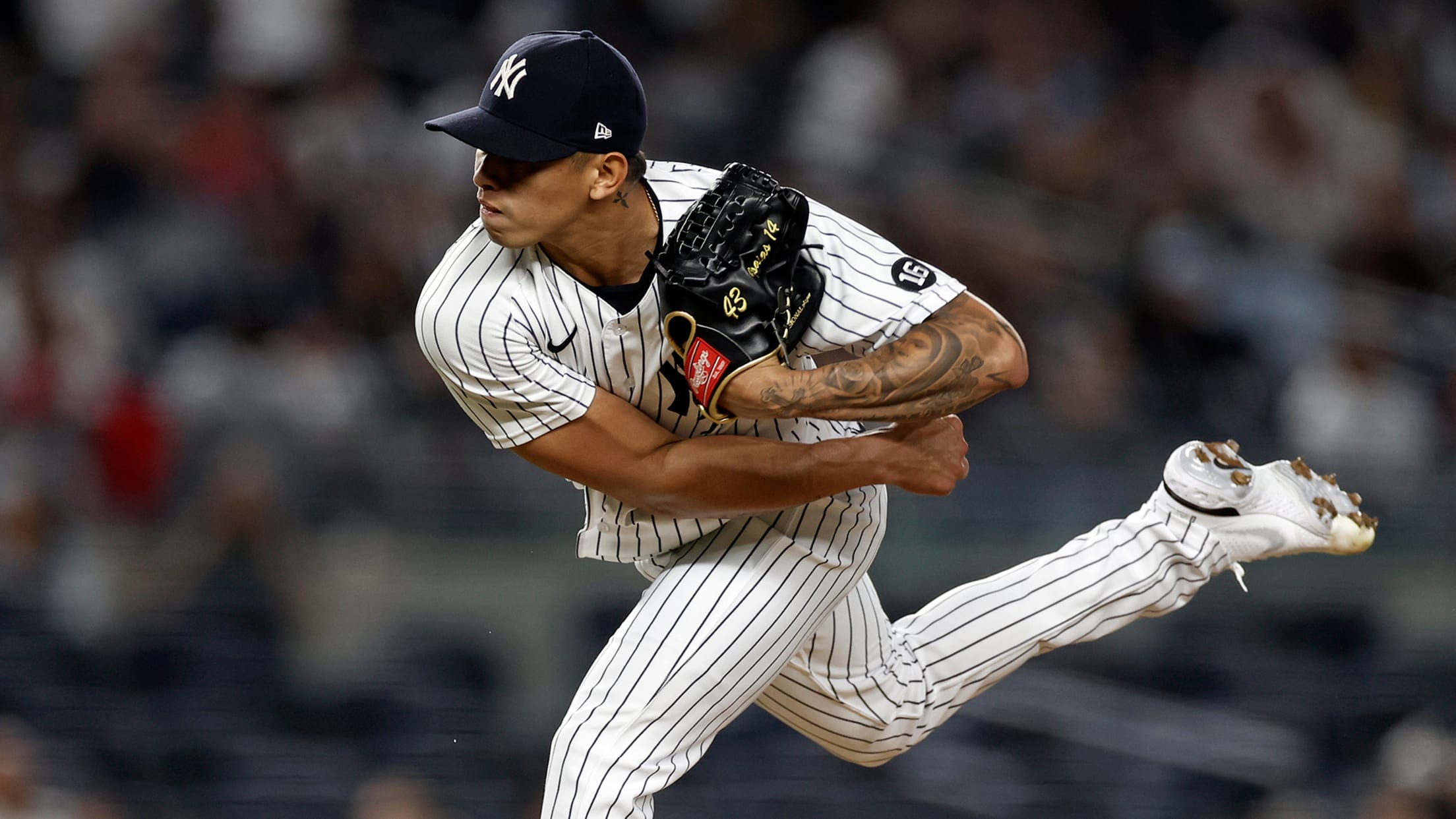 NEW YORK -- The Yankees were dealt a major blow early Sunday morning, announcing that dependable reliever Jonathan Loaisiga went on the 10-day injured list with a right shoulder strain. Manager Aaron Boone said via Zoom ahead of the series finale against the Orioles that Loáisiga is specifically dealing with
Notes: Kluber set to return on Monday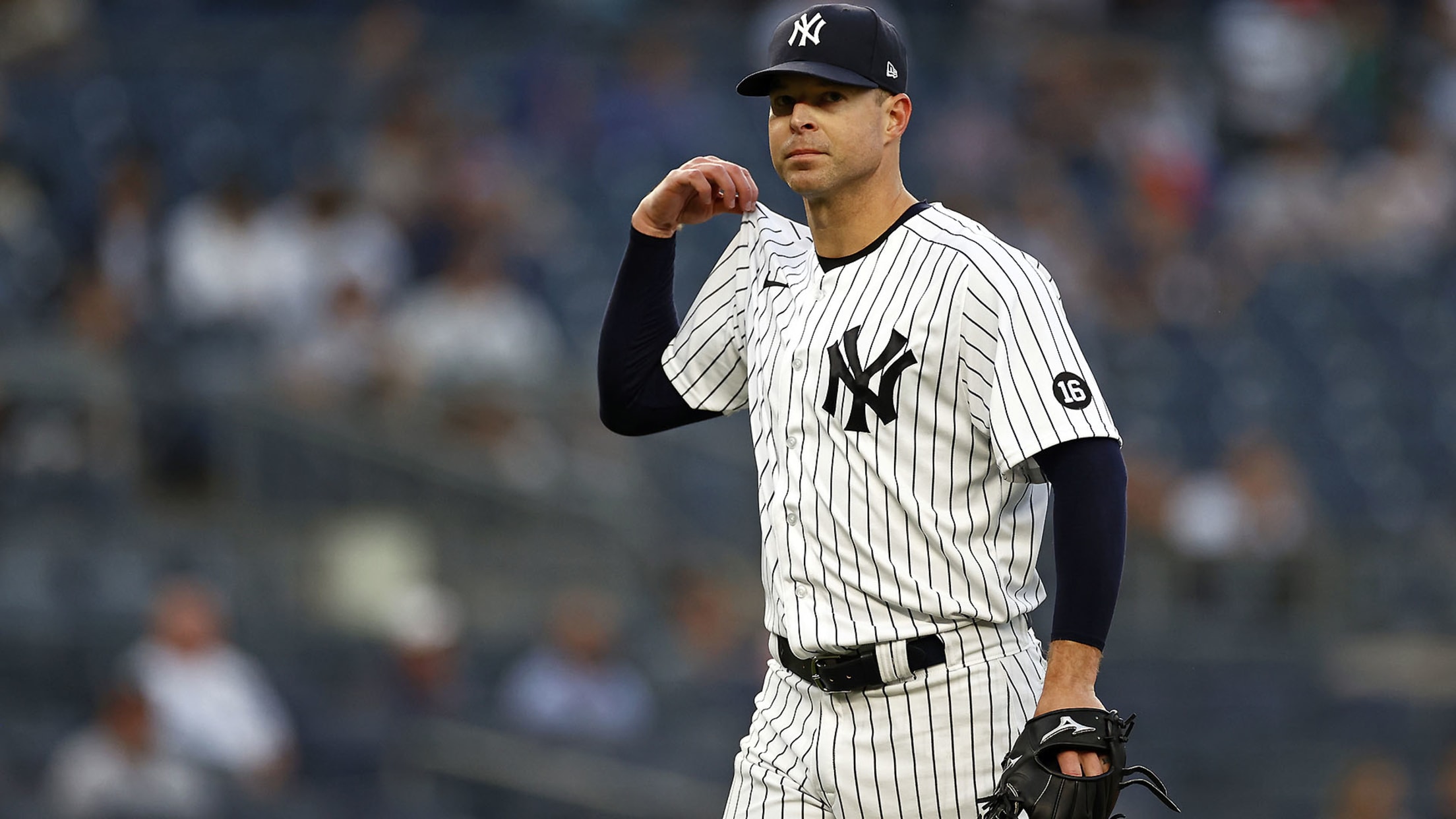 OAKLAND -- Corey Kluber was back on a big league diamond on Thursday afternoon, the normally stoic right-hander flashing a broad grin after making eye contact with Elvis Andrus, a teammate during their brief time together with the Rangers. Next week, the two-time Cy Young Award winner will return to
Frazier has setback, placed on 60-day IL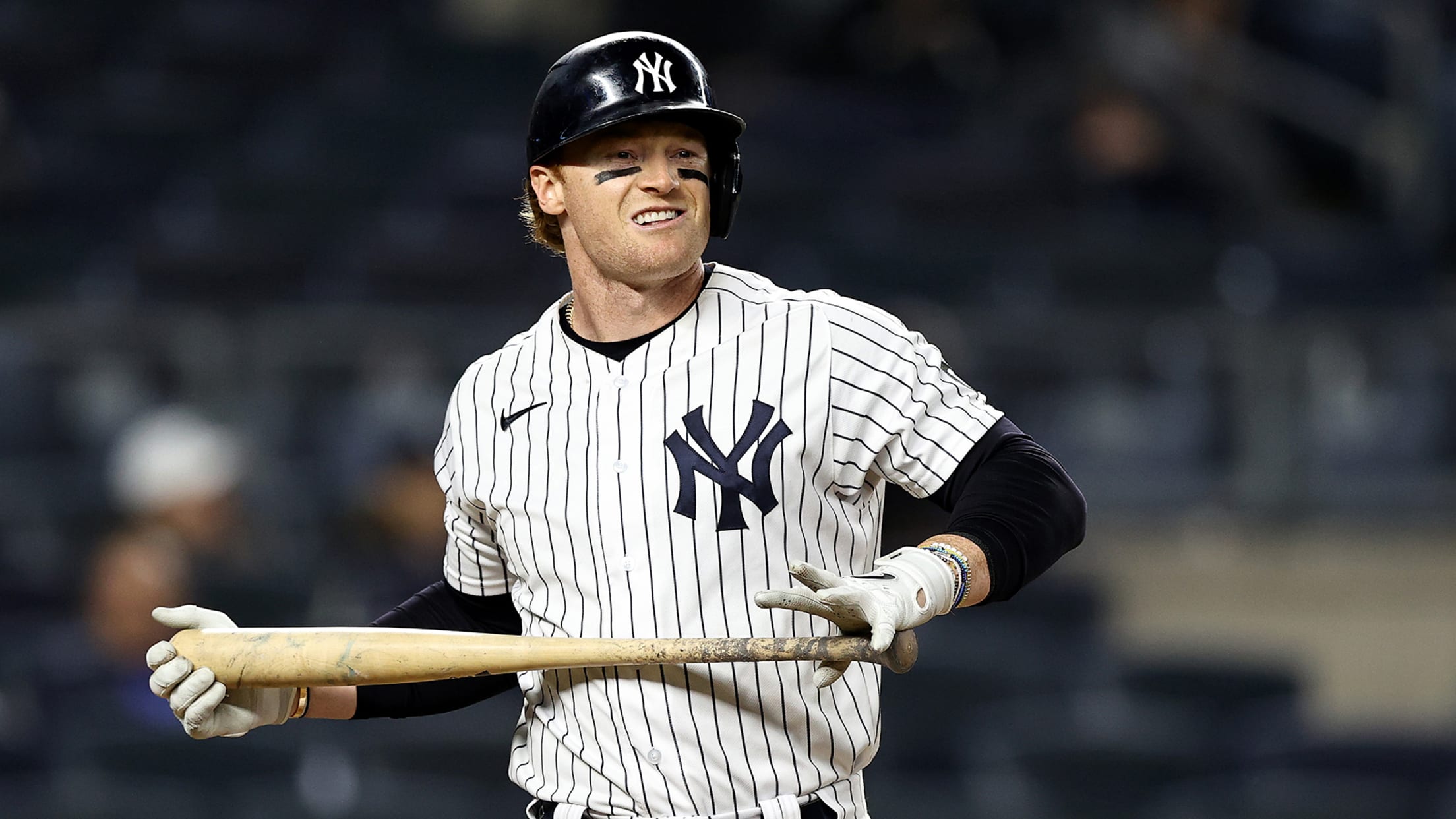 NEW YORK -- There is uncertainty concerning Clint Frazier's long-term prognosis after the outfielder asked out of a Minor League rehab game on Sunday, reporting symptoms similar to the dizziness that has kept him out of big league action since June 30. The Yankees ended Frazier's rehab assignment with Double-A
Notes: Voit on Rizzo; Severino starts no-no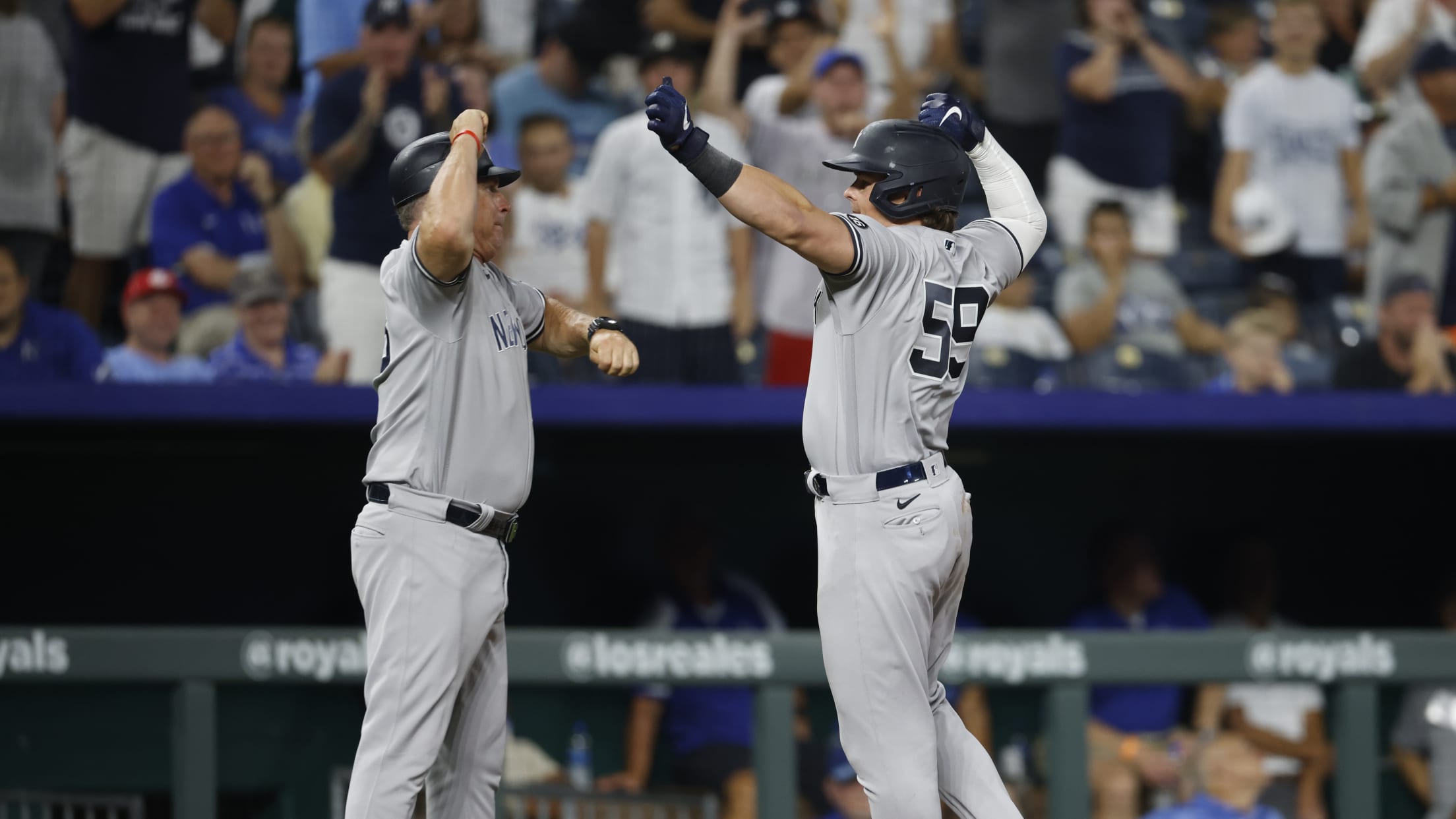 It has been "a really weird year" for Luke Voit -- one he hardly would have expected, coming off a season in which the Yankees' slugger led the Majors in home runs -- but the first baseman says he is feeling good and happy to be back in the lineup.
Torres on IL, expected to be out 10-20 days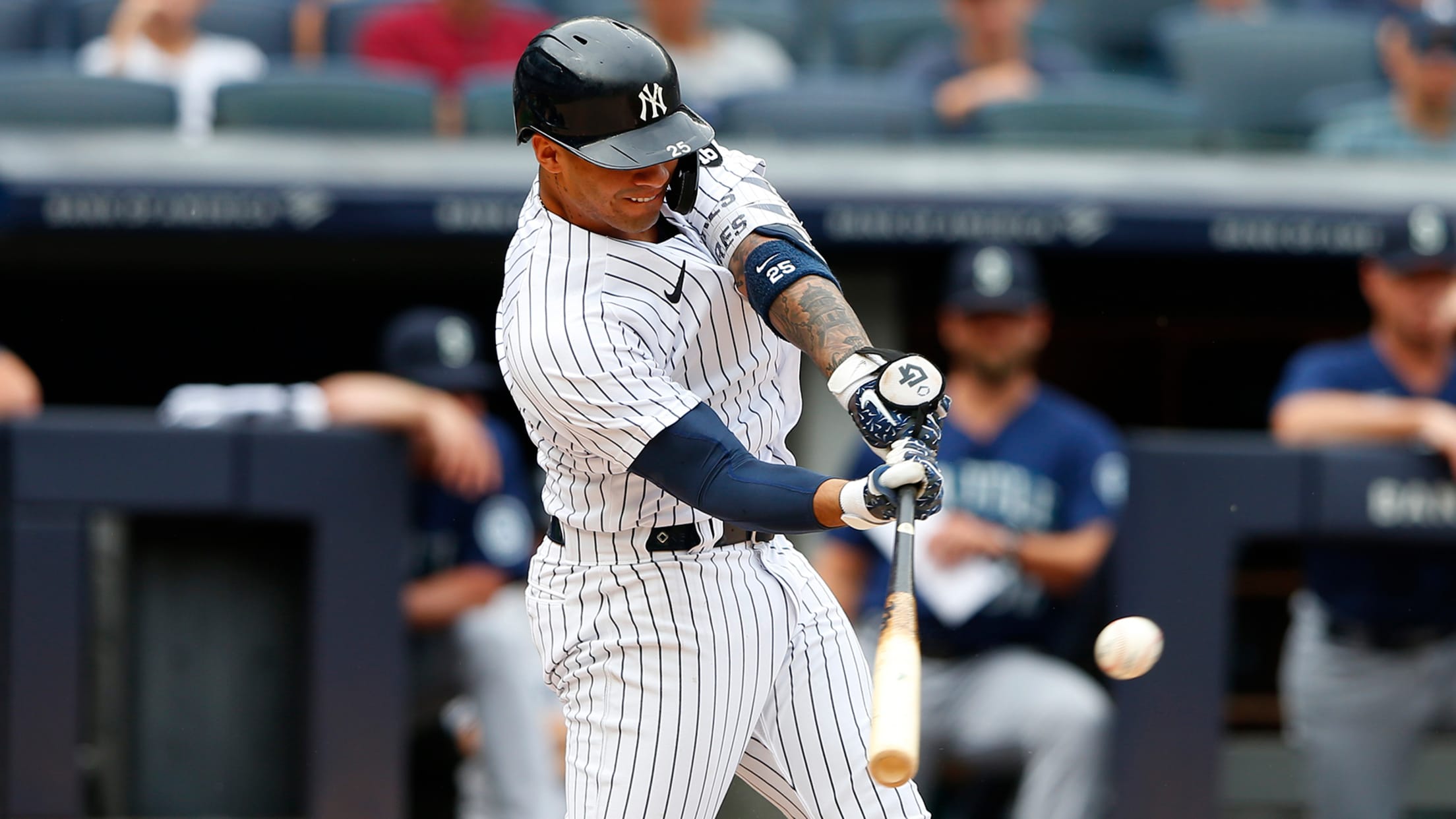 Gleyber Torres became the latest Yankees star to land on the injured list Monday after an MRI revealed a left thumb sprain, the team announced. Torres hurt his thumb after diving into second base on a fourth-inning steal attempt in the Yanks' 2-0 loss to the Mariners on Sunday at
Anthony Rizzo tests positive for COVID-19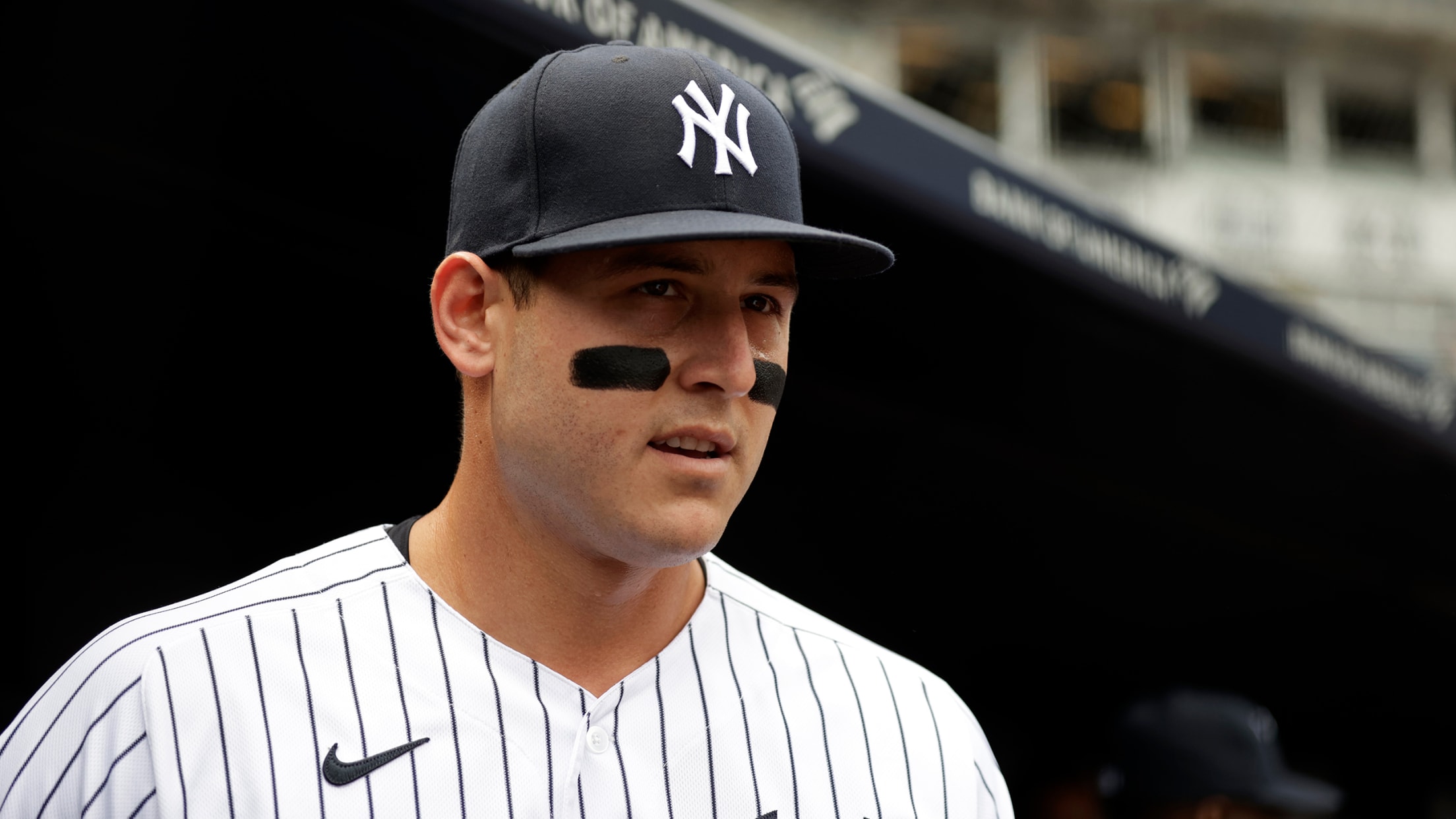 NEW YORK -- Yankees first baseman Anthony Rizzo has tested positive for COVID-19, becoming the fourth member of the club to recently test positive, along with Gary Sánchez, Jordan Montgomery and Gerrit Cole, who are currently on the COVID-19-related injured list. Manager Aaron Boone expressed concern, but he said the
Aroldis (elbow inflammation) to IL; MRI OK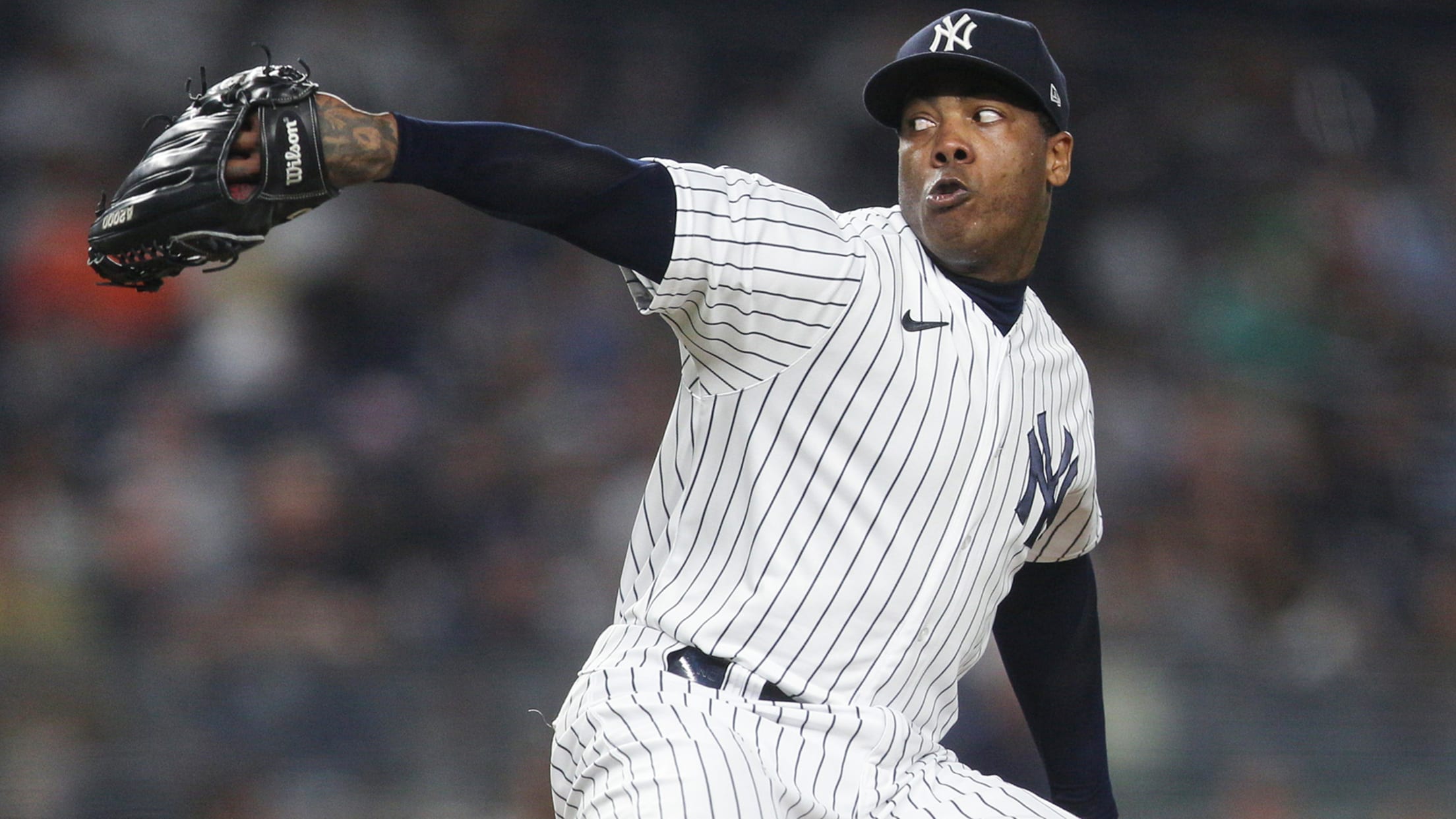 NEW YORK -- The Yankees' bullpen took a hit on Saturday afternoon, when the team placed left-hander Aroldis Chapman on the 10-day injured list because of left elbow inflammation. New York also recalled right-hander Nick Nelson from Triple-A Scranton/Wilkes-Barre. Chapman last pitched Thursday against the Mariners, tossing one shutout inning
Sánchez on COVID-19 IL after positive test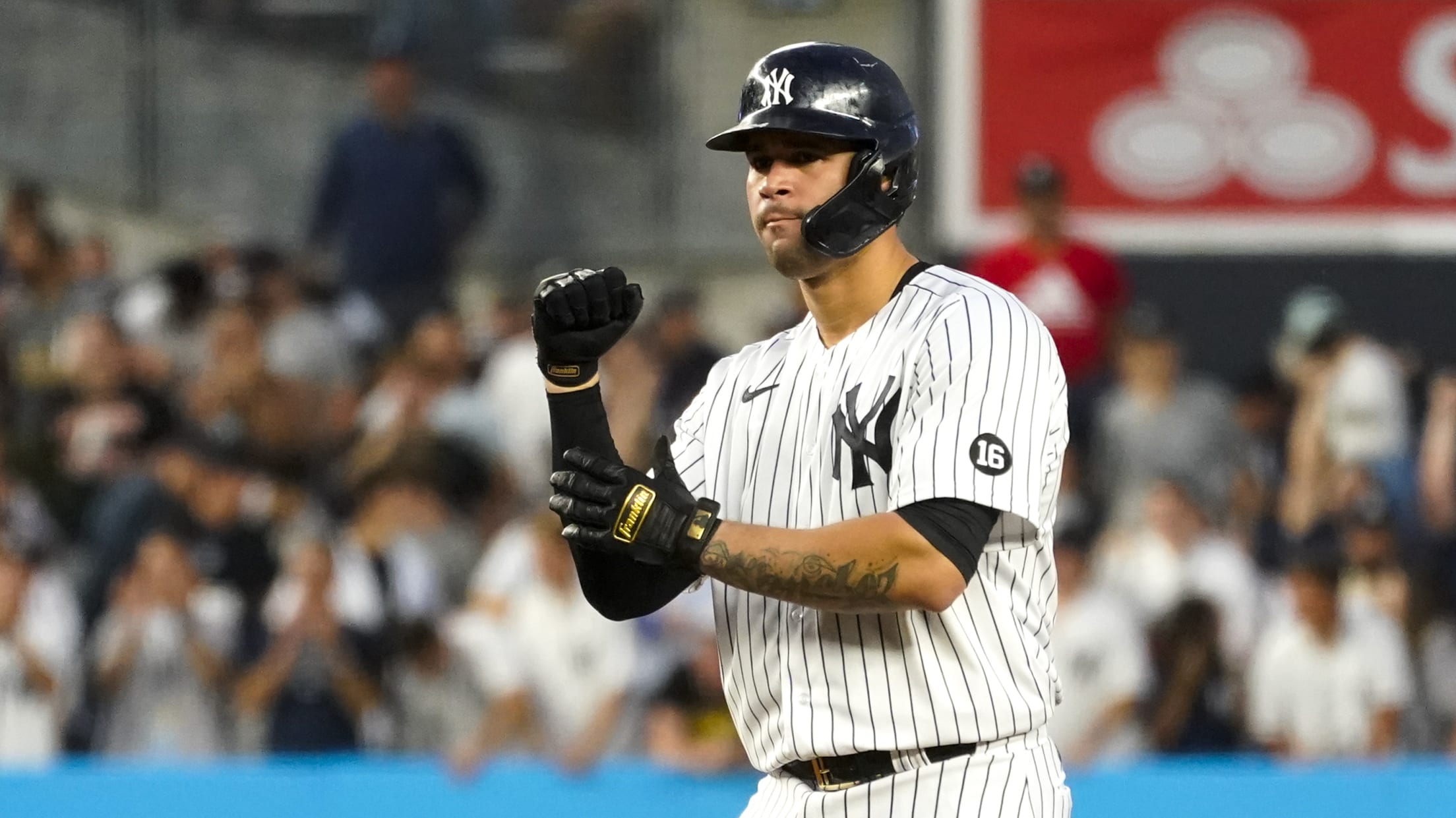 NEW YORK -- For the third time in the past four days, the Yankees lost a key member of their club to COVID-19, as catcher Gary Sánchez tested positive on Thursday, manager Aaron Boone revealed via Zoom. After starting pitchers Gerrit Cole and Jordan Montgomery missed their scheduled starts this
Yankees won't rush Severino's injury rehab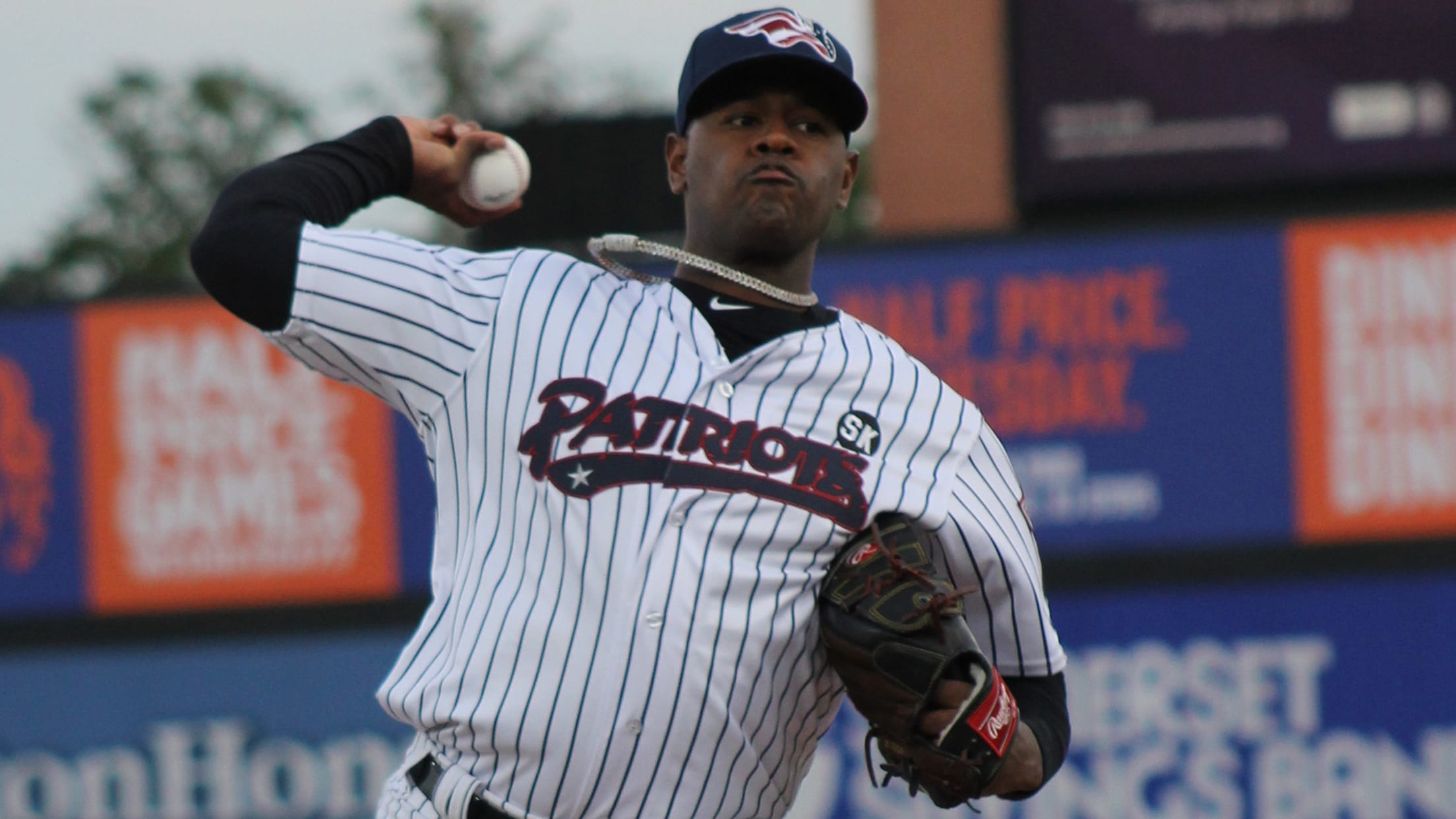 The Yankees' rotation has had its share of issues of late, but despite the relative urgency with the starting staff, there is no plan to rush Luis Severino through his rehab assignment. Severino has been on the injured list all season as he works his way back from Tommy John
Notes: Rizzo-Hyde reunion; Kluber throws BP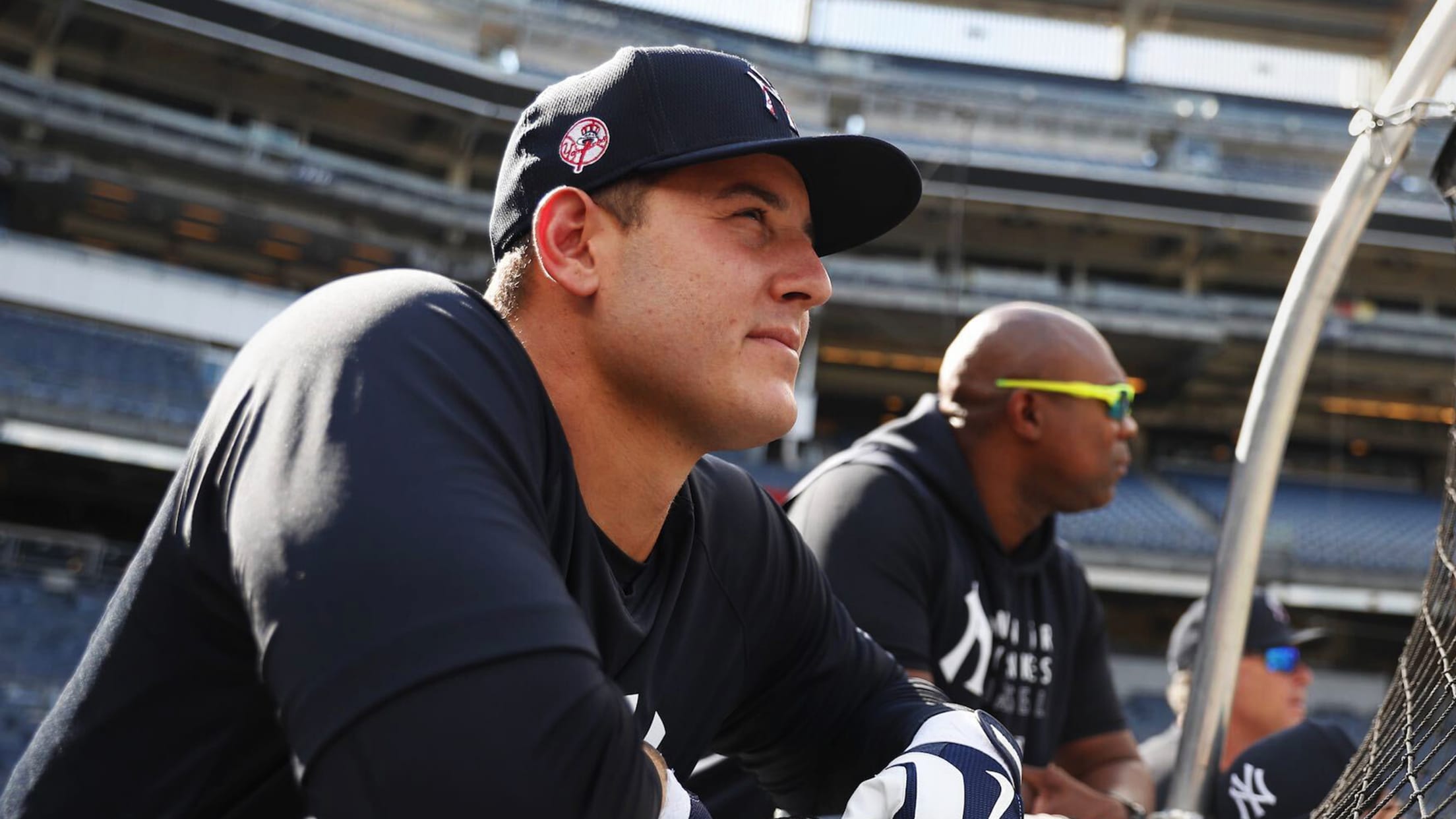 After Sunday's game against the Marlins, Yankees first baseman Anthony Rizzo said he couldn't wait to see Orioles manager Brandon Hyde on Monday when the clubs opened a series in the Bronx. The two have a close relationship back from when they were with the Cubs. Hyde was a Major
Judge, Higashioka return from COVID-19 IL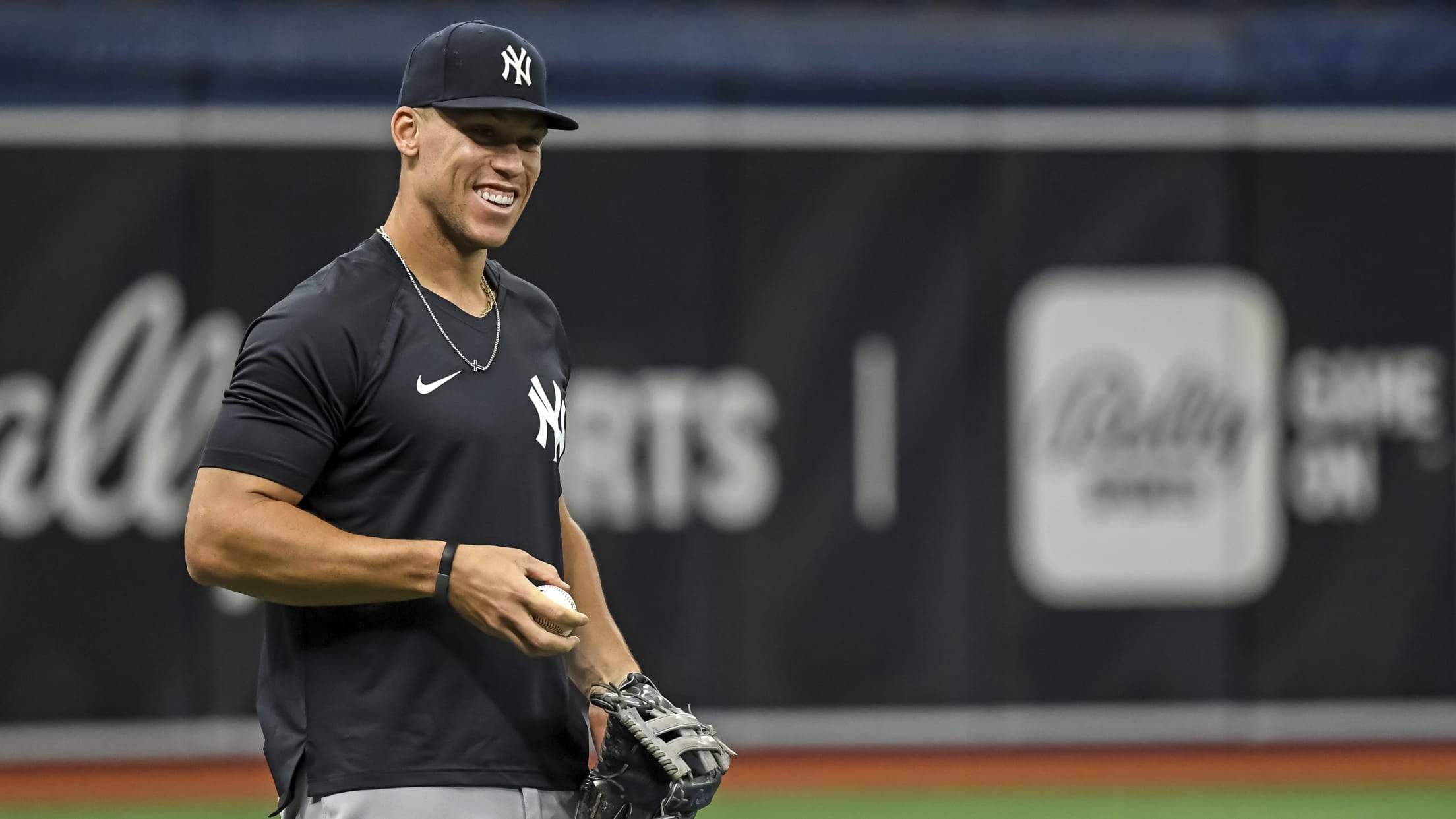 ST. PETERSBURG -- The Yankees welcomed outfielder Aaron Judge and catcher Kyle Higashioka back to the active roster on Monday, with the players having missed nine games each after testing positive for COVID-19. Judge was in Tuesday's lineup against the Rays at Tropicana Field, batting second and playing right field.
Vet O'Day (hamstring surgery) out for season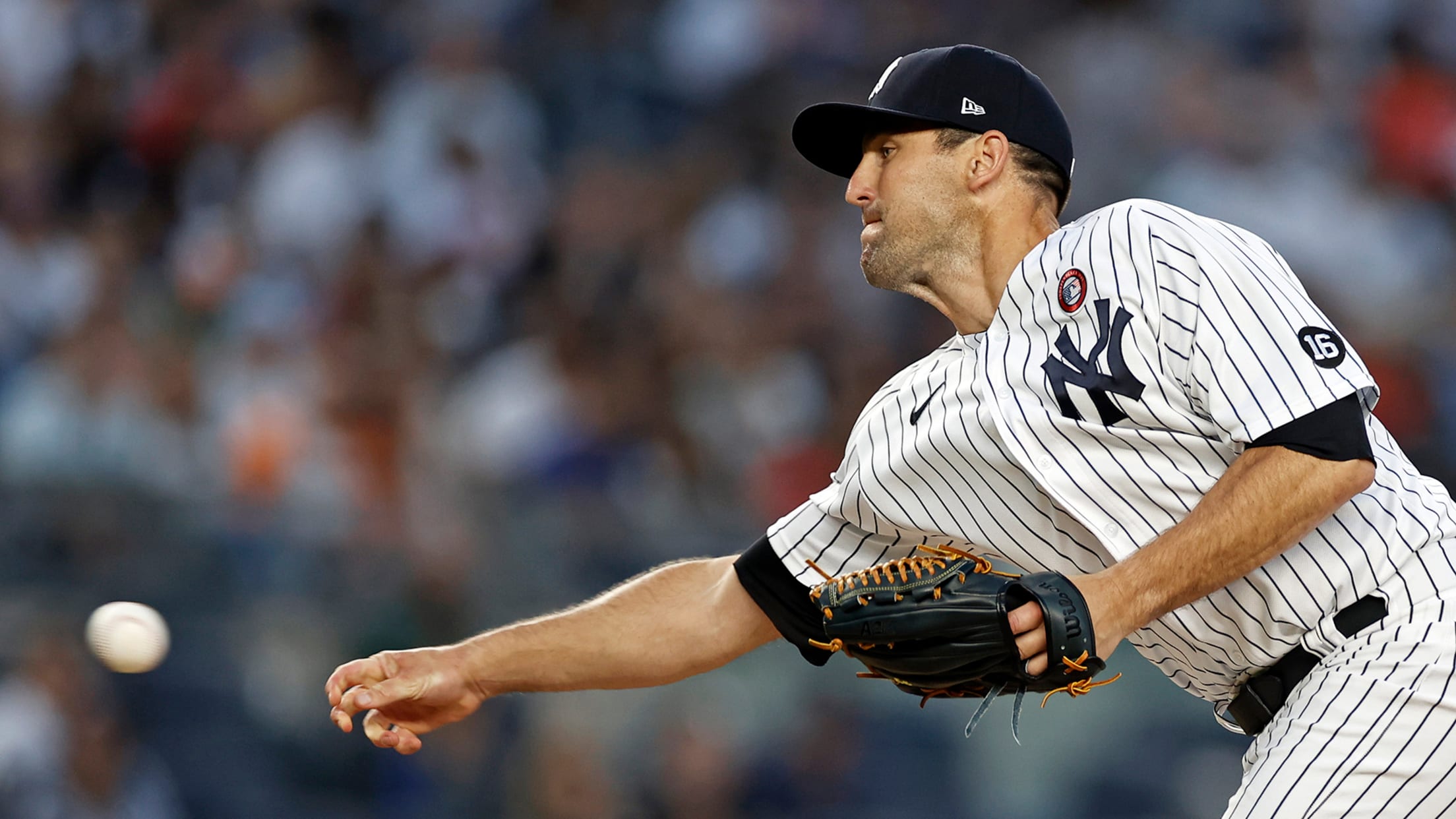 Darren O'Day was doing pregame sprints in the outfield at T-Mobile Park on July 6 when he thought one of his Yankees teammates had run into him. As he fell to the ground and rolled around in pain, he heard a popping sound and knew exactly what had happened. O'Day