Arts
The New York Yankees are committed to supporting community-based organizations that provide positive creative outlets for New York City youth.
El Museo del Barrio
In recognition of El Museo del Barrio's community initiatives and focus, the Yankees partnered with the museum to support their efforts associated with bilingual public programs, educational activities, festivals and special events. Located in the East Harlem section of New York City, El Museo's mission is to present and preserve the art of all Latin Americans in the United States and educate its diverse public in the richness of Caribbean and Latin American cultural history. To honor the 50th anniversary of El Museo del Barrio, the Yankees recognized students and staff during an on-field pregame ceremony on September 3, 2019, and invited the group to sit in the Judge's Chambers for that game.
LEAP
Learning through an Expanded Arts Program, Inc. (LeAp) is committed to countering illiteracy and improving the quality of public education for students through a unique, hands-on, arts-based approach to teaching the core curriculum. LeAp also implements an early childhood literacy program called Active Learning Leads to Literacy (ALLL) that is respectively endorsed by both the New York City and United States Departments of Education. ALLL provides in-school services for students to participate in sessions that enhance reading and writing skills, and workshops for parents to reinforce their children's learning at home. LeAp's programming reaches more than two million NYC students, K-12th grade. Through the consistent support of the New York Yankees Foundation and fundraising efforts, resources have been dedicated to enhance these efforts.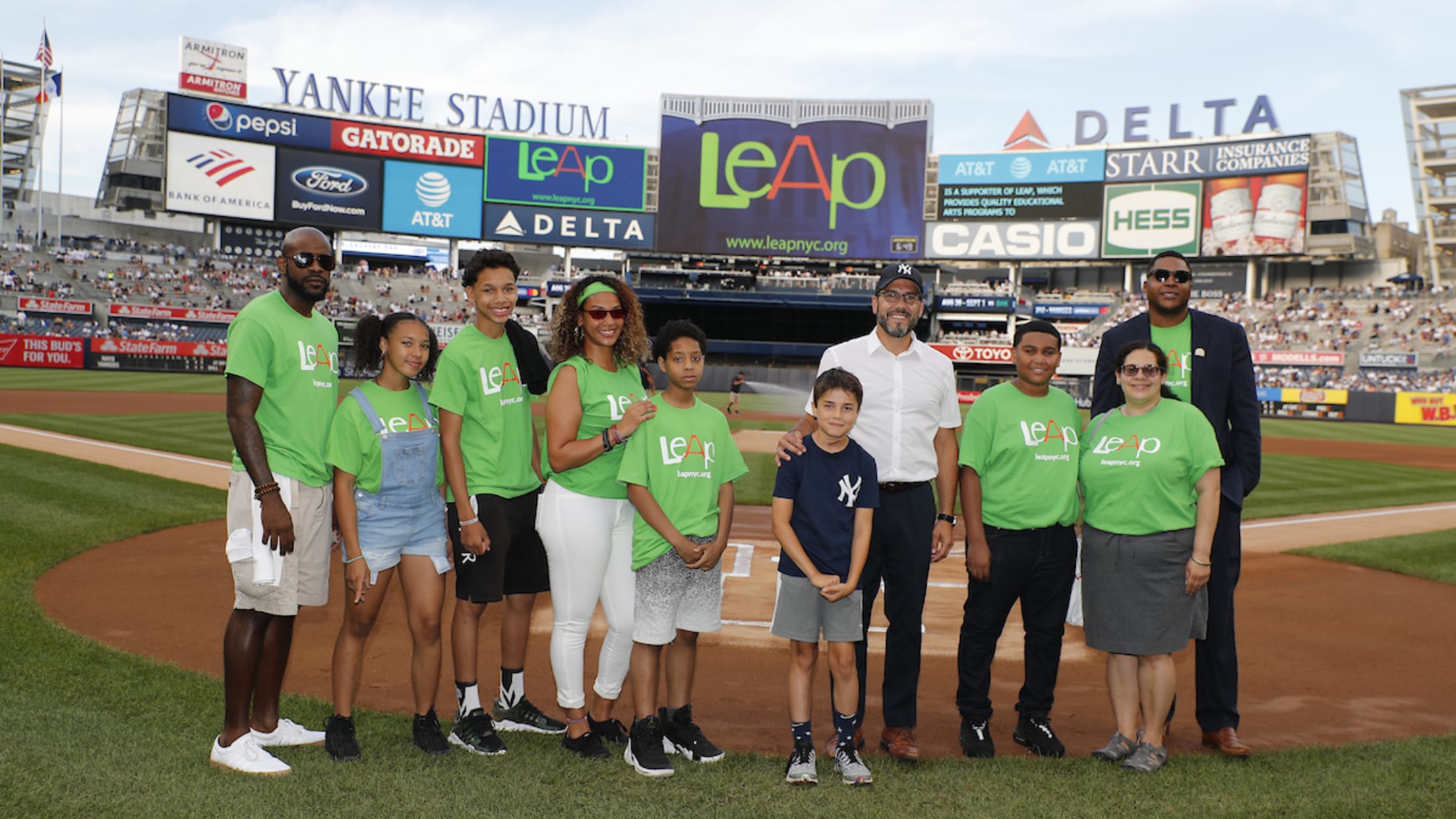 Highbridge Voices
The Yankees are committed to supporting efforts to ensure excellence in the lives of children through their active participation in the performing arts. In addition to being provided with various resources, local community group Highbridge Voices was invited to perform the National Anthem before a game on June, 18, 2019 as well as perform holiday music during the Yankees annual Winter Wonderland event. Higbridge Voices in an extended-day music and academic program designed to inspire excellence in the lives of children.