Severino throws off mound, feels 'great'
Estrada placed on IL as Yankees recall Wade from Triple-A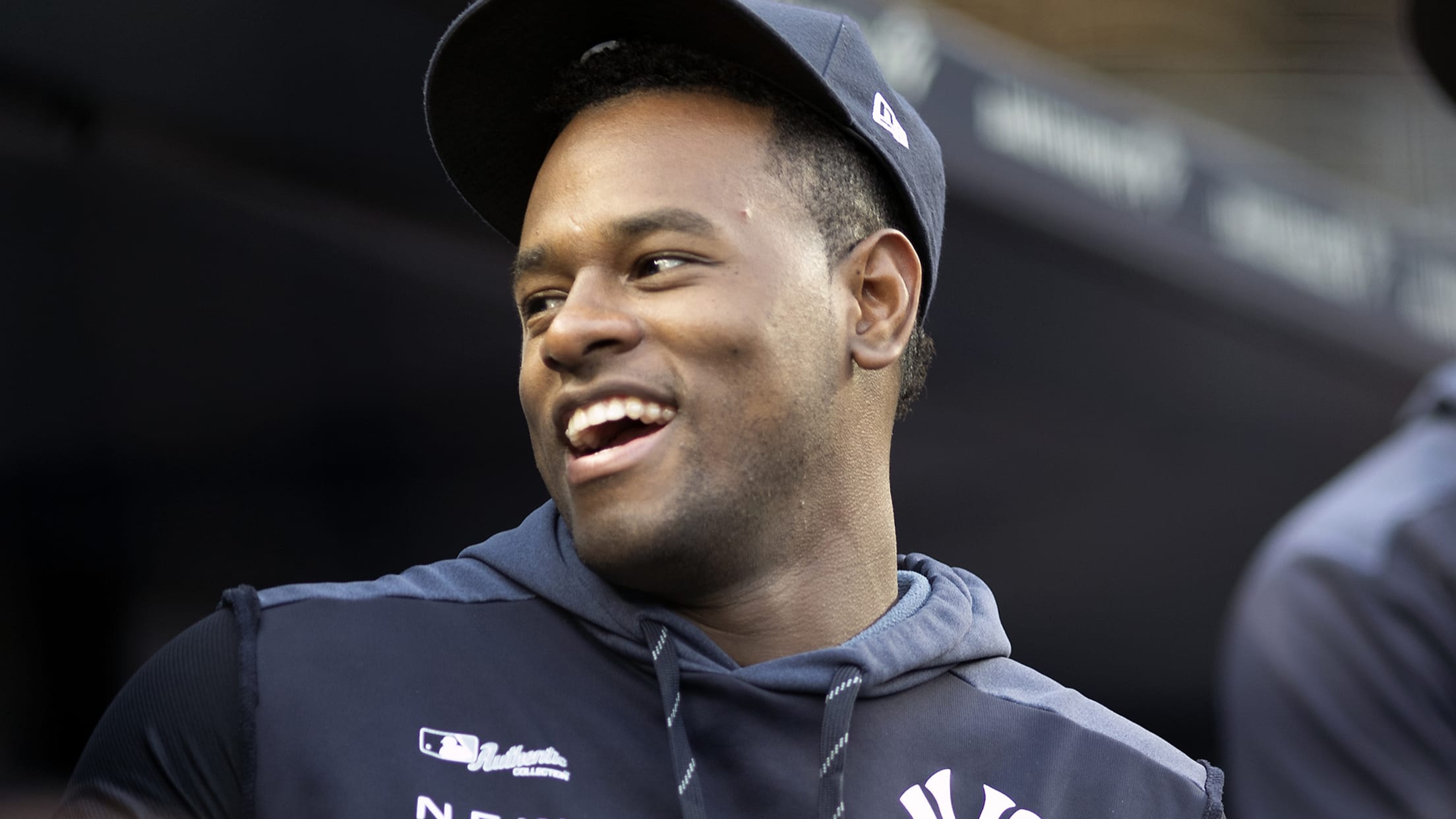 NEW YORK -- The wait was longer than Luis Severino could have imagined, but as the Yankees continue to pin their hopes on his return for a postseason push, he aired out his right arm from the Yankee Stadium mound for the first time in 2019 on Sunday. "It felt
NEW YORK -- The wait was longer than Luis Severino could have imagined, but as the Yankees continue to pin their hopes on his return for a postseason push, he aired out his right arm from the Yankee Stadium mound for the first time in 2019 on Sunday.
"It felt great," said Severino, who tossed 16 pitches to three simulated hitters. "I haven't been on a real mound this year. It feels very good. It's coming along. The fastball is there. I feel like I am on the right track."
With general manager Brian Cashman, manager Aaron Boone and pitching coach Larry Rothschild looking on, Severino threw with bullpen catcher Radley Haddad and assistant hitting coach P.J. Pilittere donning helmets and swinging bats.
Pilittere, a former catcher who played eight seasons in the Yankees' farm system from 2004-11, ripped one of Severino's changeups for a clean single to center field. That drew some laughter from the assembled crowd, which also included pitchers Dellin Betances and Masahiro Tanaka.
"It's not just throwing strikes, you have to visualize the hitter there," Severino said. "I am glad the guys swung, because that is how you learn if your pitches are working or not."
Boone said that Severino appeared "free and easy" after losing most of this season to right rotator cuff inflammation and a right lat strain. Along with Betances, Severino will travel to the team's complex in Tampa, Fla., on Sunday, and Severino could begin a Minor League rehab assignment after his next simulated game.
"We continue to be really encouraged," Boone said. "You can tell just talking to Sevy how good he feels. This has been building now for a while, where he's starting to really start to gain some confidence in his mind about being sound, being sharp, being healthy and continuing to take these next steps."
The other 'Chase for 28'
Thairo Estrada was placed on the 10-day injured list on Sunday with a right hamstring strain, becoming the 28th different Yankee to land on the IL this season (35 stints). In a corresponding roster move, infielder/outfielder Tyler Wade was recalled from Triple-A Scranton/Wilkes-Barre.
Boone said that Estrada sustained the injury running out a seventh-inning grounder in Saturday's 6-5 win over the Indians.
"He came in this morning and was pretty tight," Boone said. "It looks like this thing is going to be at least a few days, and we felt like we had to make the [roster] move to have coverage. Hopefully it is something that is on the minor side, but any time you're dealing with a hamstring, you want to be careful with it."
Comeback trail
Betances (right lat strain) also threw from the bullpen mound at Yankee Stadium on Sunday and is scheduled to have an up-and-down throwing session on Tuesday in Tampa, where he'll throw about 15 pitches, sit down, then throw another 10-15 pitches. Boone said that Betances is close to facing hitters.
Luke Voit (sports hernia) will join Scranton/Wilkes-Barre to continue workouts on Monday, and Boone said that Voit is expected to begin playing in Minor League rehab games on Friday. If all goes well, Voit could be activated for the homestand that begins on Aug. 30.
This date in Yankees history
Aug. 18, 2006: Derek Jeter roped a three-run double as part of a seven-run seventh inning as the Yankees swept a day-night doubleheader from the Red Sox with a 14-11 victory. The contest at Fenway Park took four hours and 45 minutes to complete, setting a Major League record for the longest-ever nine-inning game.