How potential Yankees playoff roster may look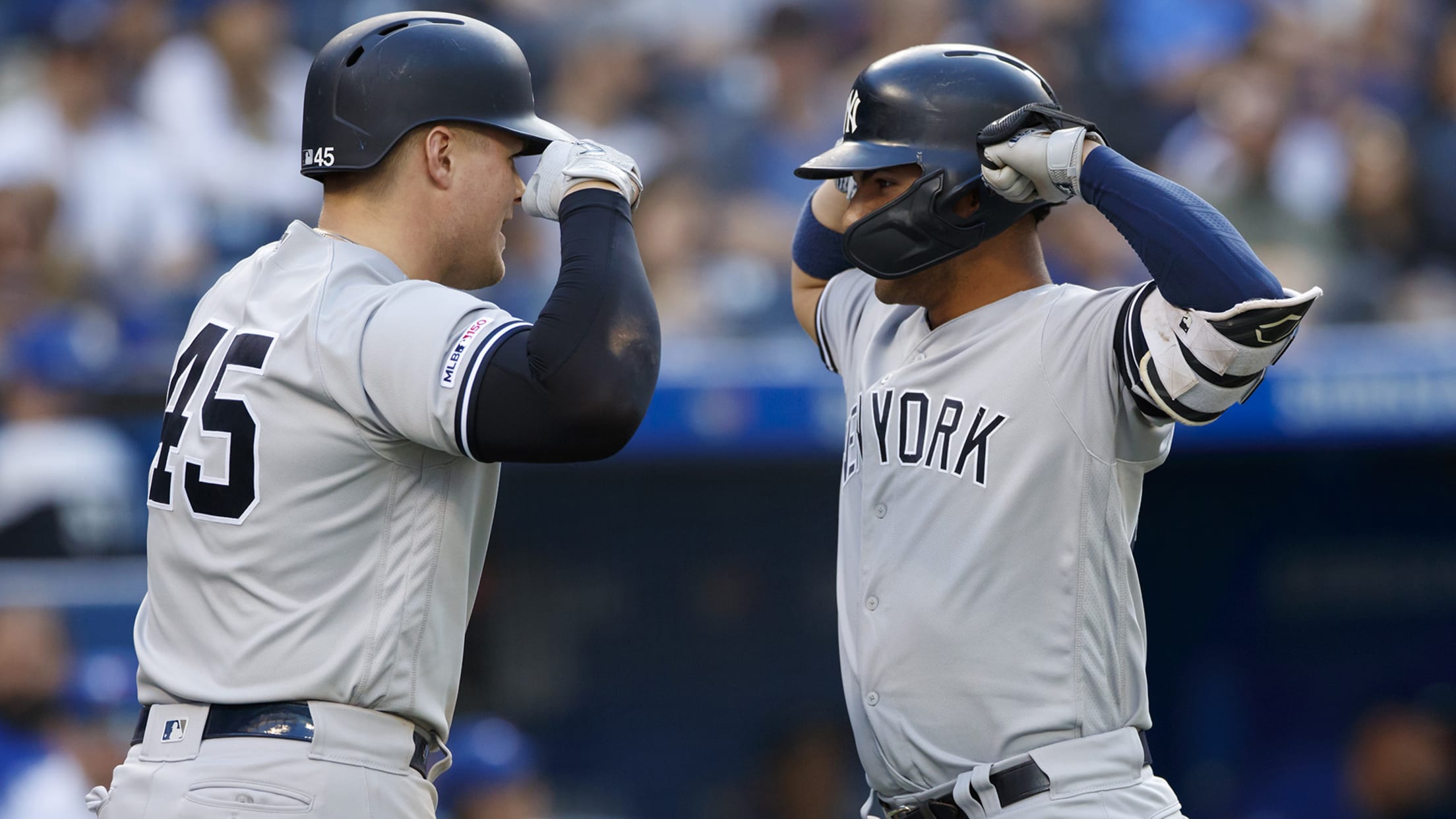 The Yankees' magic number for securing the American League East is in the single digits, and planning is in motion for the first of what they hope will be numerous celebrations this autumn. Yet within the walls of Aaron Boone's office, the manager says that their postseason strategy discussions have
The Yankees' magic number for securing the American League East is in the single digits, and planning is in motion for the first of what they hope will be numerous celebrations this autumn. Yet within the walls of Aaron Boone's office, the manager says that their postseason strategy discussions have yet to hit high gear.
• Here's how the playoff rosters might look
"That's something we'll probably start to get into on this homestand," Boone said. "Obviously once we come off the road on the last trip, depending where we slot in from a playoff standpoint, we're just starting to talk through things. There's nothing real intense yet."
As the postseason picture continues to develop, here is our best guess at how the Yankees' AL Division Series roster could look, with new updates as injury-related information becomes clearer:
Catchers (2): Gary Sanchez, Austin Romine
Sanchez's left groin strain is said to be similar to the one that sidelined him for 16 games earlier this season from July 24 to Aug. 10. If his recovery follows the same timetable, there is optimism that Sanchez would be available to catch before the end of the regular season, then be behind the plate for ALDS Game 1. In the event that Sanchez is not ready, Romine would be the starter, with Kyle Higashioka making the roster as a backup.
On the bubble: Higashioka
Infielders (6): Didi Gregorius, DJ LeMahieu, Gleyber Torres, Gio Urshela, Luke Voit, Tyler Wade
Edwin Encarnacion's left oblique strain throws a new wrinkle into the situation, and though Boone said that he hopes Encarnacion can return before the end of the regular season, those types of injuries can be difficult to predict. The good news is that Voit's power stroke has returned. The Yankees' best defensive infield features LeMahieu at first base, Torres at second base, Gregorius at shortstop and Urshela at third base. Wade is under strong consideration to make the club, offering a versatile defender and speedy pinch-runner.
On the bubble: Thairo Estrada, Mike Ford, Breyvic Valera
Outfielders (4): Clint Frazier, Brett Gardner, Cameron Maybin, Aaron Judge, Giancarlo Stanton
Stanton is playing in Instructional League games as he continues his recovery from a right PCL strain and is expected to re-join the big league lineup during this homestand. Following injuries to Aaron Hicks and Mike Tauchman, both of which appear to be season-ending, the Yankees need Stanton to be capable of playing the outfield. If Encarnacion is unable to return for the ALDS, it could open a roster spot for Frazier, though he has yet to recapture the consistency at the plate that he showed earlier in the season.
Starting pitchers (4): James Paxton, Masahiro Tanaka, Luis Severino, J.A. Happ
Severino's audition for a postseason start begins on Tuesday, as he is expected to log three starts in advance of the ALDS. Paxton is pitching lights-out and hopes to carry that into October. Though Tanaka's recent performance has been bumpy, Happ is pitching his best ball of the season despite a bout with left biceps tendinitis. Look for the Yankees to consider piggybacking starters in the postseason.
Relief pitchers (8): Aroldis Chapman, Adam Ottavino, Zack Britton, Dellin Betances, Tommy Kahnle, Chad Green, Domingo Germán, CC Sabathia
When Boone used German to relieve Sabathia for four scoreless innings in the second game of Thursday's doubleheader at Detroit, it appeared to be an indication of how the Yankees plan to use the righty's electric arsenal. German (as well as Green and, to a lesser extent, Sabathia) could serve as the bridge to the back end of the bullpen. The Yanks would love for Betances to show enough late in the season to secure a spot, but his command and velocity remain a question. If Betances isn't ready, Luis Cessa, Nestor Cortes Jr. and Jonathan Loaisiga figure to be the most likely fits.
On the bubble: Luis Cessa, Nestor Cortes Jr., Cory Gearrin, Ben Heller, Jonathan Loaisiga, Stephen Tarpley, Jordan Montgomery