Join us for a tour of the Oakland Coliseum, home of the Oakland Athletics. The Oakland Coliseum is built on a rich history of playoff teams, walk-off wins, all-star athletes, and the best fans in baseball. See the home of baseball legends Reggie Jackson, Rollie Fingers, Dennis Eckersley, Catfish Hunter, and Rickey Henderson. Take a behind the scenes look at the home of Moneyball, and an exclusive look at where the movie was filmed. From the Press Box to the Dugout, this tour will give you an exclusive look into the home of the Oakland A's since 1968.
Ballpark Tours are currently suspended until further notice. Check back soon for updates.
Tour Pricing & Tickets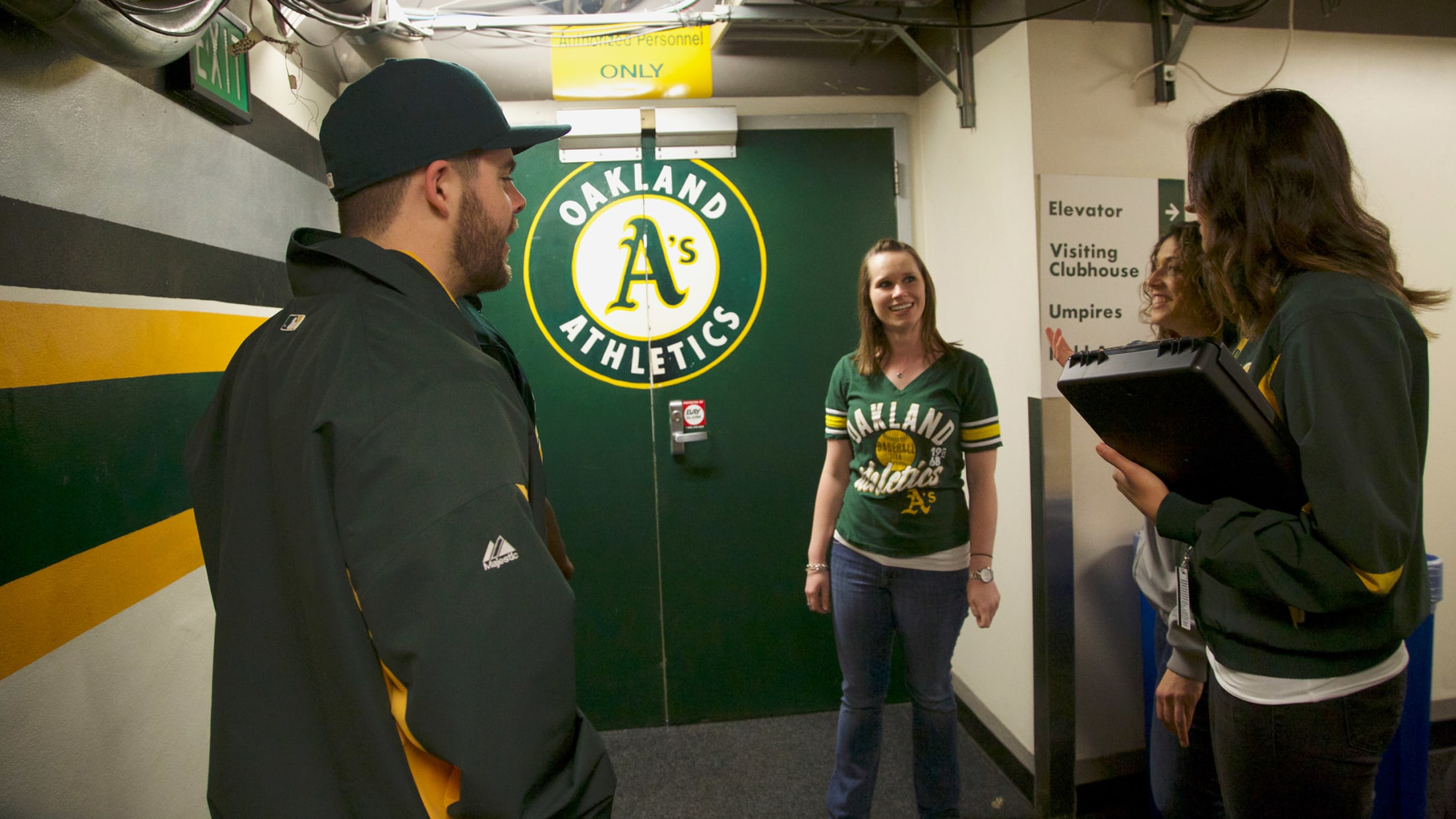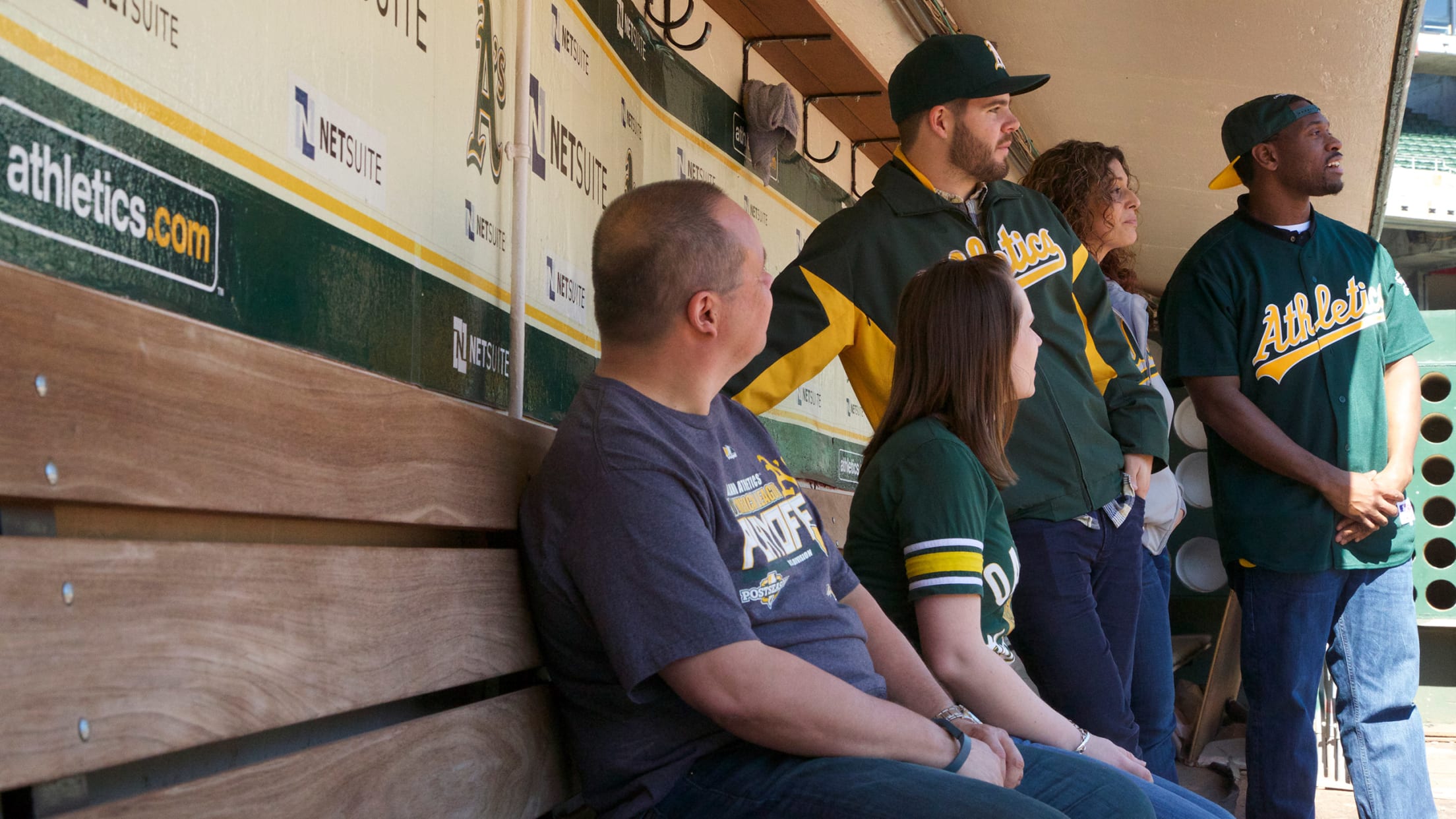 Non-Game Day Tour Pricing
Adults - $25.00
Children (10 and under) - $15.00
Children (2 and under) - FREE
Seniors (60 and over) - $15.00
Game Day Tour Pricing & Tickets
Ballpark Tours are currently suspended until further notice. Check back soon for updates.
Frequently Asked Questions
How long is the tour?
Ballpark Tours are approximately 60 - 90 minutes.
When are the tours?
Tours are conducted on predetermined non-home game days, typically in April, May, June, and July. Please see the list above for current available dates.
How do I purchase tickets?
All tickets must be purchased in advance through the link on athletics.com.
Can I schedule a different tour time?
Unfortunately, tours are only offered on the scheduled dates.
Where do I park and enter? Do I have to pay to park?
Parking is free and available in A Lot. Once parked, fans will walk up the ramp next to D gate and the box office. The tour meets at the top of the ramp at A's Ticket Services. Your Tour Guide will meet you at this location promptly at scheduled tour time.
Is there a lot of walking?
This is a walking tour of Oakland Coliseum. The tour spans over all levels of the ballpark. Comfortable walking footwear is recommended.
Should your group require any special assistance, please email

[email protected]

at least 24 hours prior to your tour date.
Can I take photos during the tour?
Photos are encouraged throughout the tour.
Am I guaranteed to see all of the locations listed on your website?
Tour stops are subject to availability. Due to the nature of stadium operation, the tour route may be adjusted. Pricing remains the same regardless of the tour highlights.