The best throwing arms in the NL Central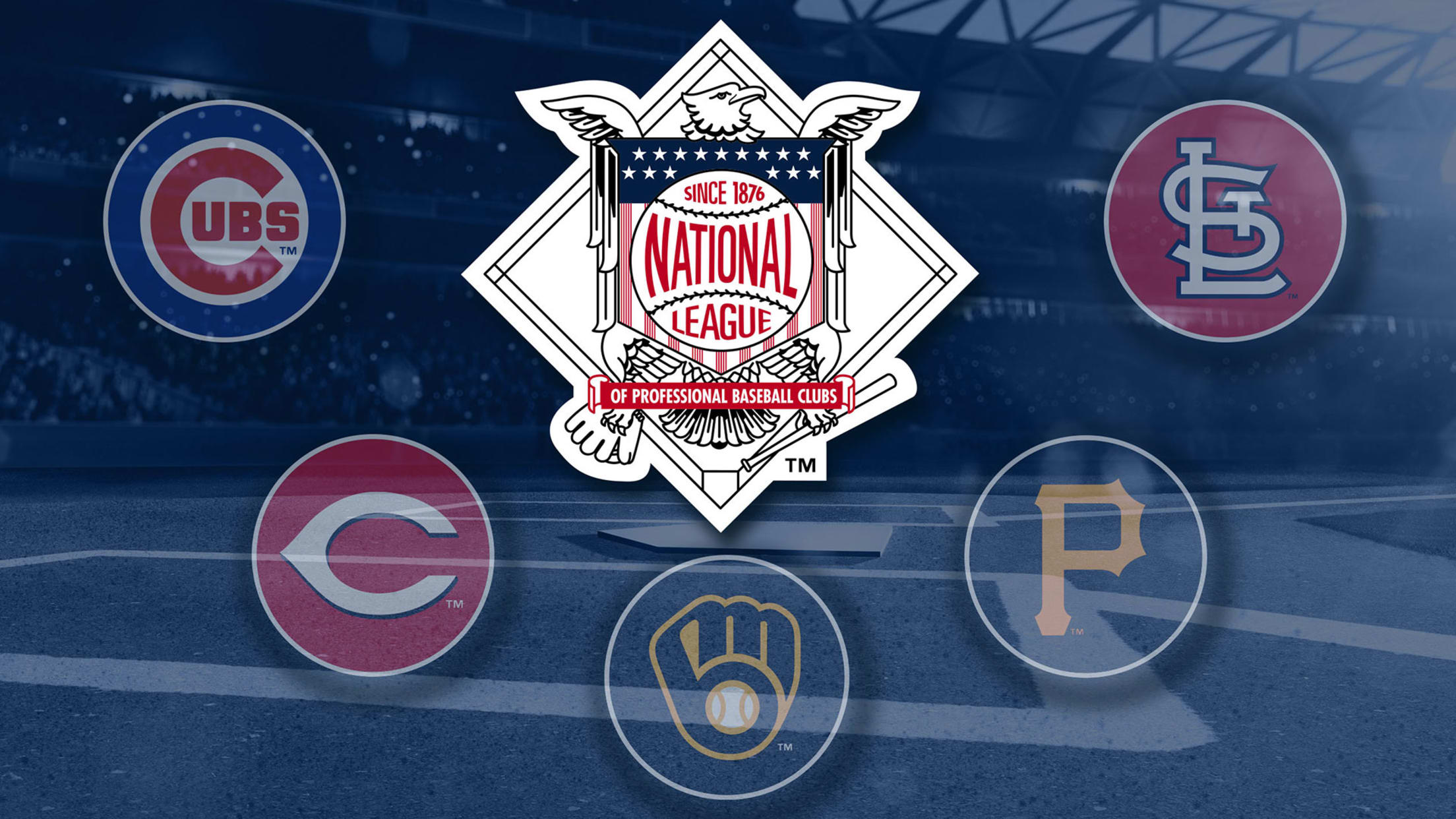 We all love to see a cannon for an arm, whether it's from the outfield with throws nearing or surpassing 100 mph to the plate, or on the infield when someone makes a slick play and has to show off the arm to get the runner in time at first
We all love to see a cannon for an arm, whether it's from the outfield with throws nearing or surpassing 100 mph to the plate, or on the infield when someone makes a slick play and has to show off the arm to get the runner in time at first base.
So, when it comes to the National League Central, which position player on each club has the best throwing arm? With the help of all five of MLB.com's NL Central beat writers, we answer that question here.
Brewers: Manny Piña
The Brewers were planning to move Christian Yelich from right field to left to free a spot for free-agent addition Avisaíl García, whose strong throwing arm profiles for right field. But Brewers fans have yet to see that arm in action, so this pick goes to the veteran Piña, who possesses all of the skills a team wants in a defensive catcher.
Besides Piña's framing ability, he is elite in a metric that captures arm strength in addition to footwork and exchange from glove to throwing hand -- he is in the 88th percentile in Statcast's "Pop Time" metric.
Here's how MLB.com's glossary defines the concept: On steal or pickoff attempts by a catcher, Pop Time represents the time elapsed from the moment the pitch hits the catcher's mitt to the moment the intended fielder is projected to receive his throw at the center of the base. … Pop Time is a combination of a catcher's footwork (getting into throwing position), Exchange (glove to release), and Arm Strength (velocity of throw). Pop Time is a much better assessment of a catcher's ability to throw out baserunners than the strength of his arm alone. A catcher with a great arm isn't going to throw out many baserunners if it takes him a while to transfer the ball to his throwing hand and then release the throw."
Piña happens to possess a strong arm along with those other characteristics; his finest performance behind the plate may have been in Game 1 of the 2018 NL Division Series against the Rockies, when he threw out DJ LeMahieu trying to steal second base in the first inning and Ryan McMahon trying to do the same in the sixth, helping to keep Colorado at bay in a game that the Brewers won in 10 innings. -- Adam McCalvy
Cardinals: Tyler O'Neill
It's a tough call between O'Neill and Harrison Bader, who had 14 defensive runs saved and two Outfield Arms Runs Saved last year, but O'Neill had three of the hardest throws for the Cardinals last season: 97.6 mph, 96.7 mph and 95.8 mph, according to Statcast.
O'Neill's role was limited last season -- he played in only 60 games and appeared in the outfield in 43 -- but his arm showed a lot of promise in that small sample. O'Neill was under strong consideration for the starting left field spot in Spring Training, too, so he could have a chance to back up the potential he flashed in the outfield last year in a more prominent role this season. -- Anne Rogers
Cubs: Jason Heyward
One of the reasons Heyward has won five Gold Glove Awards (two with the Cubs) is due to his strong left arm. Heyward had six outfield assists in 2019, and has racked up 24 since joining Chicago in '16. Among all Major League outfielders with at least 200 recorded Statcast events tracked last year, he recorded one of 18 throws that topped 100 mph.
Heyward's top throw of 100.3 mph was the hardest-thrown ball by a Cubs fielder in '19, and he registered nine of the 10 hardest throws from the outfield last year for Chicago. Heyward has spent the bulk of his time in right field, but his skills as a defender allow Chicago to also utilize him in center, if needed. That was the Cubs' approach last year after the acquisition of Nick Castellanos. With the current roster construction, Heyward would remain in right field for the Cubs, with Albert Almora Jr. and Ian Happ divvying up the innings in center. -- Jordan Bastian
Pirates: José Osuna
This title previously belonged to Starling Marte, who was capable of firing 100 mph missiles from anywhere in the outfield. In fact, Marte was responsible for the Pirates' seven hardest throws last season, according to Statcast data, and eight of their top 11. The other three were thrown by Osuna, the corner-utility player with limited range and a big-time arm to go along with his power potential at the plate.
Osuna's strongest throw last season clocked in at 95.5 mph, according to Statcast, and his average throw in the field (71.3 mph) was the best among Pittsburgh players with more than three attempts last year. He most memorably showed off his arm in left field on July 6, 2017, when he recorded three outfield assists in a game -- two of them on consecutive plays -- against the Phillies at Citizens Bank Park. More recently, you might remember Osuna touching 93 mph while flashing a pretty nice curveball on the mound in a blowout loss last July 24. -- Adam Berry
Reds: Aristides Aquino
Aquino earned his nickname, "The Punisher," because of his long home runs with blistering exit velocity during his rookie season in 2019. He also demonstrated that he has a powerful right arm that opponents should always be mindful of.
During the third inning of an Aug. 8 game vs. the Cubs at Great American Ball Park, Aquino fielded an Anthony Rizzo single that had Kris Bryant running from first to third base. Aquino uncorked an on-target throw to third. It wasn't in time, but it was tracked by Statcast at 101.5 mph. That was good for the hardest-tracked throw by any outfielder in the Major Leagues in '19.
Over 54 games and 464 1/3 innings logged in the outfield over the season's final two months, Aquino had three assists -- including a play on which he threw out future teammate Nick Castellanos trying for a double in the first inning of the same Aug. 8 game. Overall, he had three defensive runs saved (DRS). -- Mark Sheldon