Cards option Helsley to make room for Thomas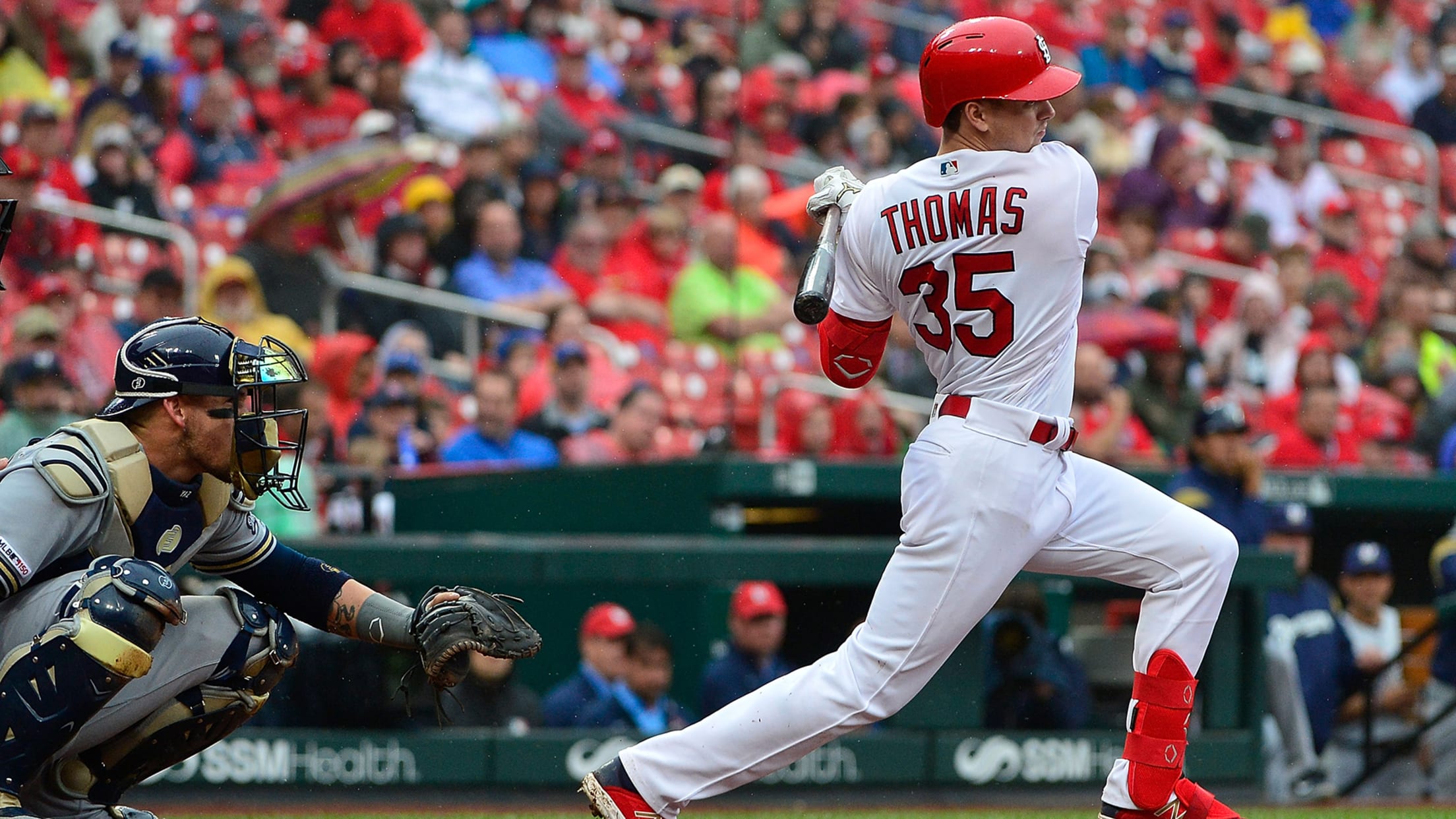 ST. LOUIS -- Brought up to serve as the 26th man in Wednesday's doubleheader, outfielder Lane Thomas has extended his stay. The Cardinals announced on Thursday that Thomas will remain on their 25-man roster. He'll bump the count of Cardinals position players back up to 13. In turn, reliever Ryan
ST. LOUIS -- Brought up to serve as the 26th man in Wednesday's doubleheader, outfielder Lane Thomas has extended his stay.
The Cardinals announced on Thursday that Thomas will remain on their 25-man roster. He'll bump the count of Cardinals position players back up to 13. In turn, reliever Ryan Helsley has been optioned back to Triple-A Memphis.
Helsley, who allowed one run over 1 2/3 innings on Wednesday, has made four relief appearances during his two stints with the Cardinals. His demotion leaves the Cardinals with a seven-man bullpen.
The club also announced on Thursday that right-hander Alex Reyes has joined the Class A Advanced Palm Beach team. He'll make a start for that club on Thursday following a month-long stint in extended spring training, where Reyes pitched in a controlled setting while his fractured left pinkie finger healed. That allowed Reyes to continue building arm strength while away from affiliated action.
Jenifer Langosch is a senior content manager at MLB.com. She previously covered the Pirates (2007-11) and Cardinals (2012-19). Follow her on Twitter.