Mariners closing in on signing top pick Kirby
First-rounder agrees to terms; Rodriguez returns to action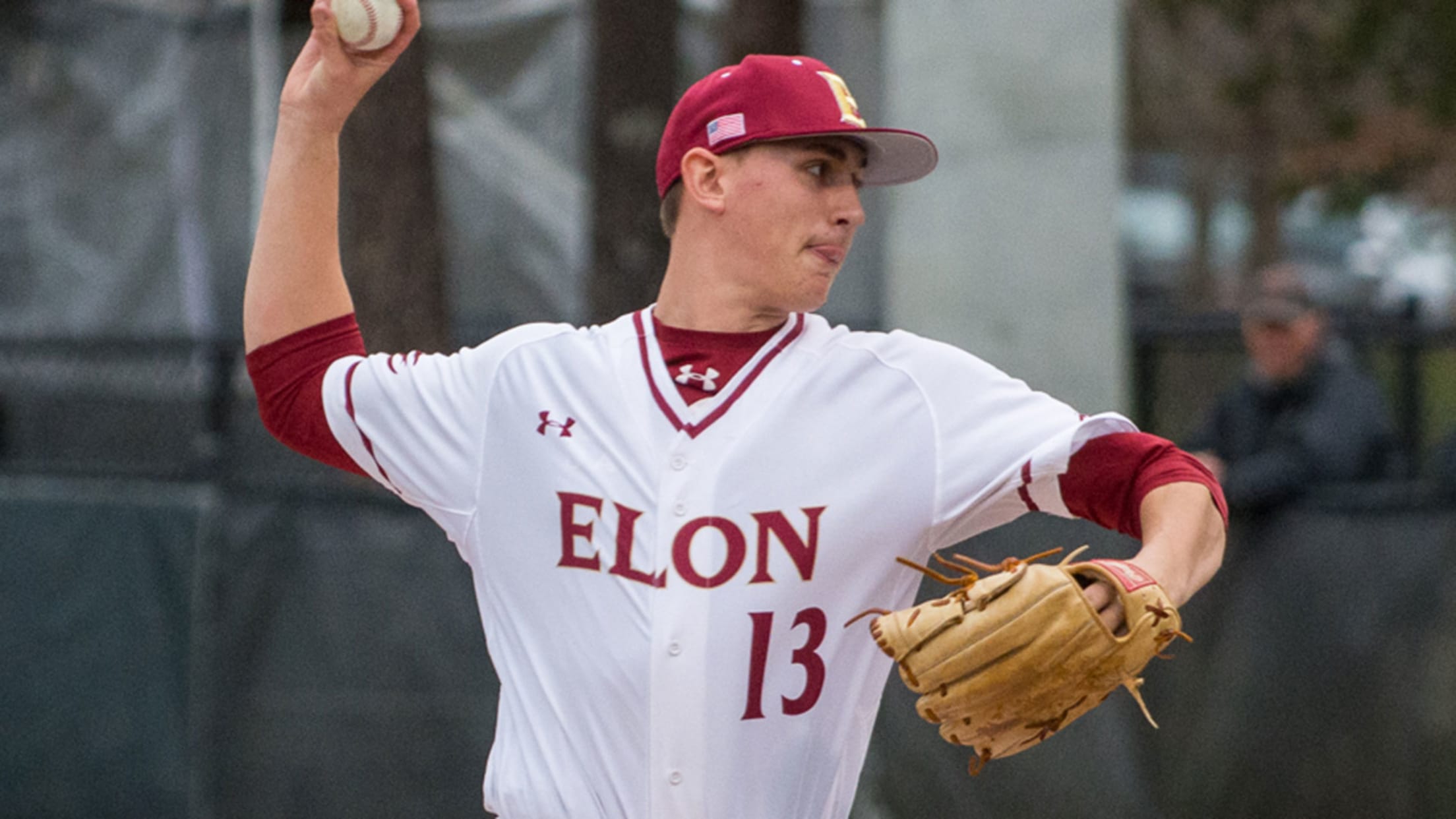 MINNEAPOLIS -- While first-round pick George Kirby still hasn't officially signed with the Mariners, the club announced Monday that 21 of its 41 selections from last week's MLB Draft are now under contract. Kirby, the 20th overall selection, has agreed to terms and is expected to finalize his deal in
MINNEAPOLIS -- While first-round pick George Kirby still hasn't officially signed with the Mariners, the club announced Monday that 21 of its 41 selections from last week's MLB Draft are now under contract.
Kirby, the 20th overall selection, has agreed to terms and is expected to finalize his deal in the next few days. The right-hander out of Elon University in North Carolina did not participate in last weekend's mini-camp for the new Draft picks, but Jonathan Mayo of MLB Pipeline reports that Kirby has agreed to a $3,242,900 signing bonus, which is the exact slot value assigned for the No. 20 selection.
Teams don't have to award the exact slot value assigned for any individual player, but must stay below the overall signing bonus pool for their first 10 round selections, which in Seattle's case is $7,599,000 this year, or face penalties.
Bonus for @Mariners 1st round @MLBDraft pick George Kirby will be for full pick value (No. 20 = $3,242,900). @ElonBaseball ace has 4-pitch mix and perhaps best command in class. https://t.co/pRhNXfY7pP

— Jonathan Mayo (@JonathanMayo) June 7, 2019
Georgia right-hander Tim Elliott, the club's fourth-round selection, is Seattle's highest pick to officially sign to date. Third baseman Austin Shenton, a Bellingham, Wash., native who was playing at Florida International, also signed as the club's fifth-round pick.
Eighth-rounder Ty Adcock, a right-hander also out of Elon, and 10th rounder Kyle Hill, a right-hander out of Baylor, are the other Top 10 selections who have signed.
Two of the Mariners' top selections -- right-hander Isaiah Campbell, a Comp B pick out of Arkansas and shortstop Mike Salvatore, the ninth-rounder out of Florida State -- are both competing in the College World Series and won't be able to sign until their seasons are complete.
Many of the Draft picks who sign will be assigned to the Class A Everett AquaSox, who open play Friday.
Rodriguez back in action
Julio Rodriguez, one of the Mariners' elite young prospects, was activated from the injured list on Monday and was back in the lineup for the Class A West Virginia Power.
Rodriguez, Seattle's No. 5 ranked prospect per MLB Pipeline, has been sidelined since mid-April with a fractured left hand after getting hit by a pitch. The 18-year-old got off to a torrid start with West Virginia, posting a .355/.444/.452 line with three doubles and three RBIs in his first nine games before getting hurt.
Jarred Kelenic, Seattle's No. 2 prospect, has missed the last few games for Class A Advanced Modesto due to a sprained right wrist. The 19-year-old is still being evaluated, but Mariners director of player development Andy McKay said the hope is for Kelenic to be back on the field later this week.
Kelenic hurt his wrist while sliding into second with a stolen base in a game last Thursday in San Jose. Kelenic, acquired from the Mets as part of the Robinson Cano/Edwin Diaz trade last winter, was just promoted to Modesto after batting .309/.394/.586 with 11 home runs and 29 RBIs in 50 games for West Virginia.
Kelenic had a slash line of .375/.423/.667 with two homers and five RBIs in his first seven games for Modesto before being sidelined.