No. 19 prospect deals in Arkansas' final game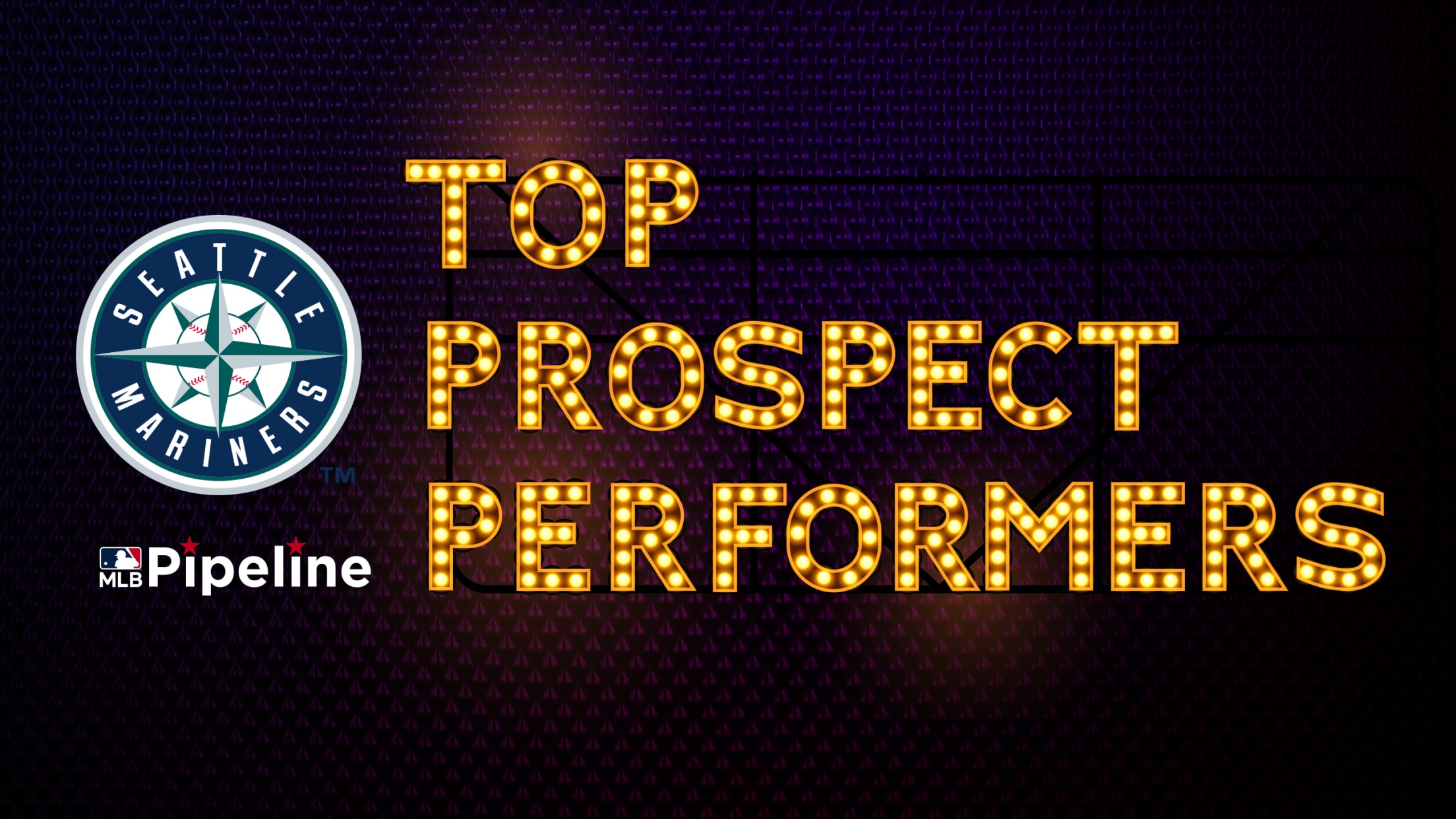 Here's a look at the top performances of the past week by Mariners prospects in the Minor Leagues:
Here's a look at the top performances of the past week by Mariners prospects in the Minor Leagues:
AL East
BAL, BOS, NYY, TB, TOR
AL Central
CLE, CWS, DET, KC, MIN
AL West
HOU, LAA, OAK, SEA, TEX
NL East
ATL, MIA, NYM, PHI, WSH
NL Central
CHC, CIN, MIL, PIT, STL
NL West
ARI, COL, LAD, SD, SF
Top prospect performers
Top 30 Prospects | Complete prospect stats | Draft stats
Sunday, Sept. 8: Arkansas eliminated from playoffs
Joey Gerber started the game and tossed three scoreless innings for Double-A Arkansas Sunday, but the Travelers would go on to lose 5-1 to Tulsa to drop out of the Texas League playoffs. The Mariners' No. 19 prospect gave Arkansas a great start to its pivotal Game 5 matchup with the Drillers, striking out two batters and allowing two hits while issuing no walks. The 2018 eighth-round Draft pick pitched to a sparkling 1.59 ERA over 19 games with Arkansas, appearing exclusively out of the bullpen. He features a high-spin, mid-90s fastball that pairs with a nasty slider.
With the Travelers falling short of the Texas League championship, the Mariners have no affiliates left in the MInor League postseason. Sunday's prospect stats »
Saturday, Sept. 7: White, Lewis homer to force Game 5
No. 4 prospect Evan White (No. 70 in MLB) homered on Saturday as the Double-A Arkansas Travelers forced a fifth and deciding game in their Texas League semifinals with a 4-1 win over Tulsa. White finished the day 1-for-4 with two RBIs while No. 10 prospect Kyle Lewis went 2-for-4 with a home run of his own, a solo shot on the first pitch of the seventh inning to give the Travelers a lead they would not relinquish. Arkansas also got a strong effort on the mound from No. 29 prospect Ljay Newsome, who allowed one run on three hits over 5 2/3 innings while striking out three. Game 5 will take place on Sunday with the winner advancing to the championship series. Saturday's prospect stats »
Lewis took the first pitch he saw in the seventh inning deep to put the @ARTravs back in the lead. pic.twitter.com/QGhKMeY7iW

— MLB Pipeline (@MLBPipeline) September 8, 2019
Friday, Sept. 6: Lewis notches pair of hits
While his Double-A Arkansas Travelers may have fallen behind in the Texas League semifinals 2-1 in a losing effort against Tulsa, Kyle Lewis continued to rake in the postseason. The Mariners' No. 10 prospect now has five hits over the three games, good for a .455 batting average after Friday's loss. However, he's yet to score or drive in a run. Lewis finished the regular season with a .263/.342/.398 slash line. Friday's prospect stats »
Thursday, Sept. 5: Lewis doubles as series draws even
Kyle Lewis doubled and walked in Thursday's loss, which ties Arkansas, 1-1, with Tulsa in the Double-A Texas League semifinals. Arkansas managed just four hits and a walk with Lewis being the only member of the lineup to reach base twice. The Mariners' No. 10 prospect spent the full 2019 season with Arkansas, where he hit .263 with 11 home runs and a .741 OPS over 122 games. The best-of-five series now shifts back to Tulsa for the remaining games. Thursday's prospect stats »
Wednesday, Sept. 4: Sanchez sharp in Arkansas playoff win
Ricardo Sanchez kept things close for five innings on Wednesday, which allowed the Arkansas bats to come back late with runs in the seventh and eighth innings to win Game 1 of the Double-A Texas League semifinals. Over those five frames, the Mariners' No. 24 prospect allowed just one earned run on six hits and three walks while striking out four. The lefty finished the regular season in Double-A with a 4.44 ERA and carried a heavy load, pitching 146 innings over 27 starts, both of which are career highs. Wednesday's prospect stats »
Monday, Sept. 2: Kelenic hits 23rd homer
Jarred Kelenic hit a solo homer in Double-A Arkansas' final regular-season game after going deep twice on Sunday in his third multihomer game of the season. The Mariners' top prospect (No. 22 overall) had an outstanding first full season, batting .291/.364/.540 with 23 home runs, 59 extra-base hits and 20 steals in 117 games while ascending three levels, from Class A West Virginia to Double-A. The Travelers will play Tulsa in the opening round of the Texas League playoffs.
Down in the South Atlantic League, Juan Then tossed five hitless frames in a game that saw Class A West Virginia carry a combined no-hit bid into the eighth inning against Greensboro. The Mariners' No. 16 prospect struck out three and issued a pair of walks before departing the game with 79 pitches (47 strikes). The Mariners signed Then out of Puerto Rico in July 2016, but traded him to the Yankees in November 2017 for reliever Nick Rumbelow. This past June, New York sent him back to the Mariners in the Edwin Encarnacion deal. Monday's prospect stats »