Elias blossoming into valuable 'pen piece
Converted starter has four saves for retooling Seattle pitching staff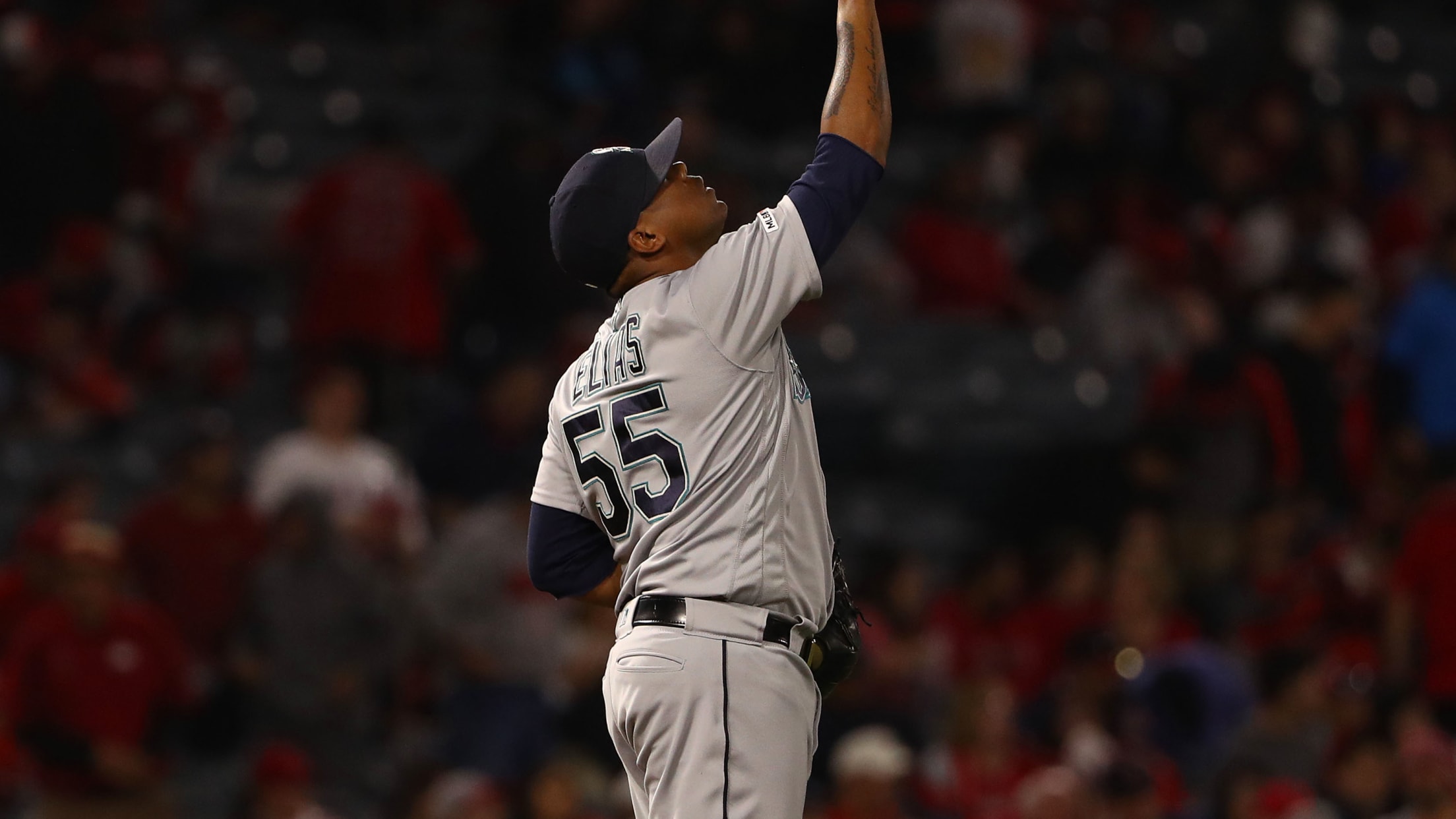 ANAHEIM -- When Mariners general manager Jerry Dipoto reacquired lefty Roenis Elias from the Red Sox last year, the initial intention was to add some starting depth to the organization. But the 30-year-old from Cuba has become far more versatile in the ensuing 12 months, to the point where he's
ANAHEIM -- When Mariners general manager Jerry Dipoto reacquired lefty Roenis Elias from the Red Sox last year, the initial intention was to add some starting depth to the organization.
But the 30-year-old from Cuba has become far more versatile in the ensuing 12 months, to the point where he's now closing games at times, and has the first four saves of his career for Seattle's rebuilding bullpen.
Even during Spring Training, Elias came to camp as a potential starter and didn't fully shift to a relief role until the season started and the Mariners designated him as one of their two left-handers in the 'pen, along with Zac Rosscup.
But 23 games into the season, Elias' versatility has become a weapon. He's pitched in 12 games -- the most of any reliever on the staff -- with a 2.63 ERA and 1.02 WHIP. Opposing batters are hitting just .189 against him and he's struck out 10 in 13 2/3 innings.
As for a role? Elias has pitched as early as the fourth inning in a long-man's role, throwing three innings to pick up the win on April 8 at Kansas City on a day Felix Hernandez lasted only an inning due to illness. And two days later, Elias earned a save with a ninth-inning appearance, slamming the door in a 6-5 victory.
He's pitched in every inning from the fourth on and has finished six games, providing manager Scott Servais a left-handed matchup option to close out games when the situation calls for it.
"He likes it," said Servais. "He wants to pitch as often as he can."
Anthony Swarzak has emerged as the primary right-handed closer, but the Mariners aren't locked into any set roles since Hunter Strickland went on the injured list with a strained right lat three weeks ago.
If the Mariners need Elias early in the game to match up against a series of left-handers or to soak up some innings, he's ready and willing. And should the game evolve where he's still available in the ninth and a southpaw closer makes sense, he's shown the poise and power to make that happen.
"It's very valuable," Servais said of Elias' versatility. "A number of teams have noticed the value of a guy or two like that and what they can do for your entire ballclub. You can put him in late, put him in early and let him run a little and get through eight or nine hitters or just get through three or four. He's been huge for us."
Elias saved the first two games of the current Angels' series, needing just 12 pitches in Thursday's 11-10 win and nine in Friday's 5-3 victory.
"He's thrown strikes, early in counts getting after them," Servais said. "The scouting report is out. You certainly see guys up there ready to hack against him and it's because of that."
Elias can bring his fastball at 93-95 mph and has increased the usage of his changeup this season, to good results as opponents are hitting just .100 against that pitch, according to Statcast.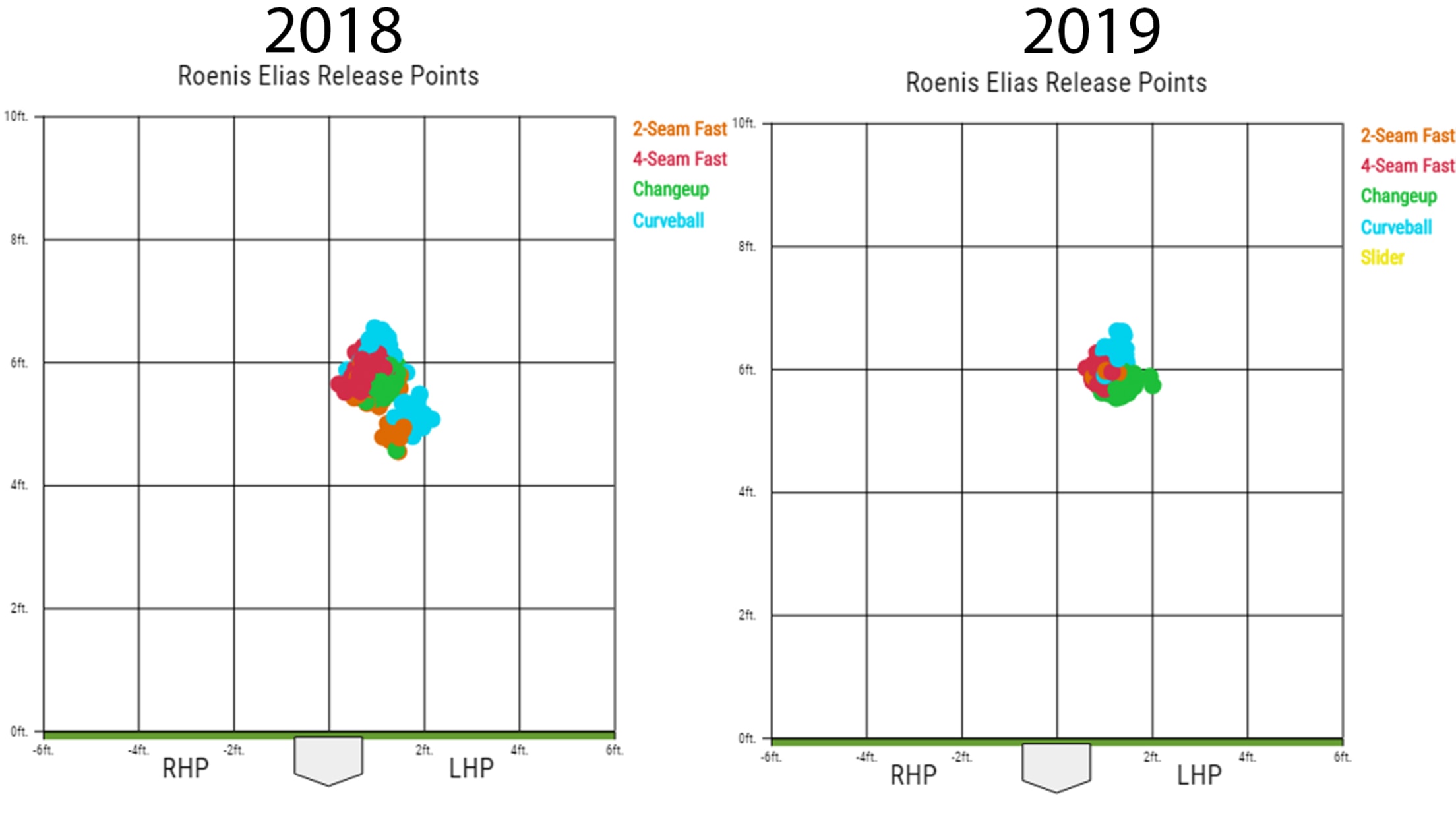 But Servais said that Elias' biggest improvement stems from staying more consistent in his release point, abandoning his old habit of varying his arm slots, and simplifying his thought process while pitching in shorter bursts.
"Sometimes as a starter you go out there and get caught up in different areas of how you want to attack opposing hitters, where as a reliever you just go out and say this is my best stuff and go right after them," Servais said. "We're really keeping it as simple as possible and that's been good for him."