The Washington Nationals are excited to begin our World Series championship defense when the 2020 60-game schedule starts on Thursday, July 23. Since the full impact of the coronavirus pandemic is still unknown, playing games in an empty ballpark is currently the best course of action to ensure the continued health and safety of our players, staff, employees, fans and community. As such, tickets for 2020 games at Nationals Park are not on sale, at least at this time.
We will continue to monitor ongoing events and evaluate best practices and precautions as recommended by public health experts. We will make an announcement when policy changes allow fans to attend games at Nationals Park once again.
For additional information, including Frequently Asked Questions, please click here.
Follow the Nationals Team Store on Twitter @NatsTeamStore and Instagram @natsteamstore to view our new merchandise items and get the latest updates!
Main Team Store
Located outside of Center Field Plaza on N Street SE and accessible throughout the year.
Updated Hours:
Tuesday-Saturday: 11:00am – 4:00pm
Sunday-Monday: Closed for cleaning (Additionally closed on July 4th)
Team Store Phone Number: 202.640.7777
Follow the Nationals Team Store on Twitter for all up to date information. @NatsTeamStore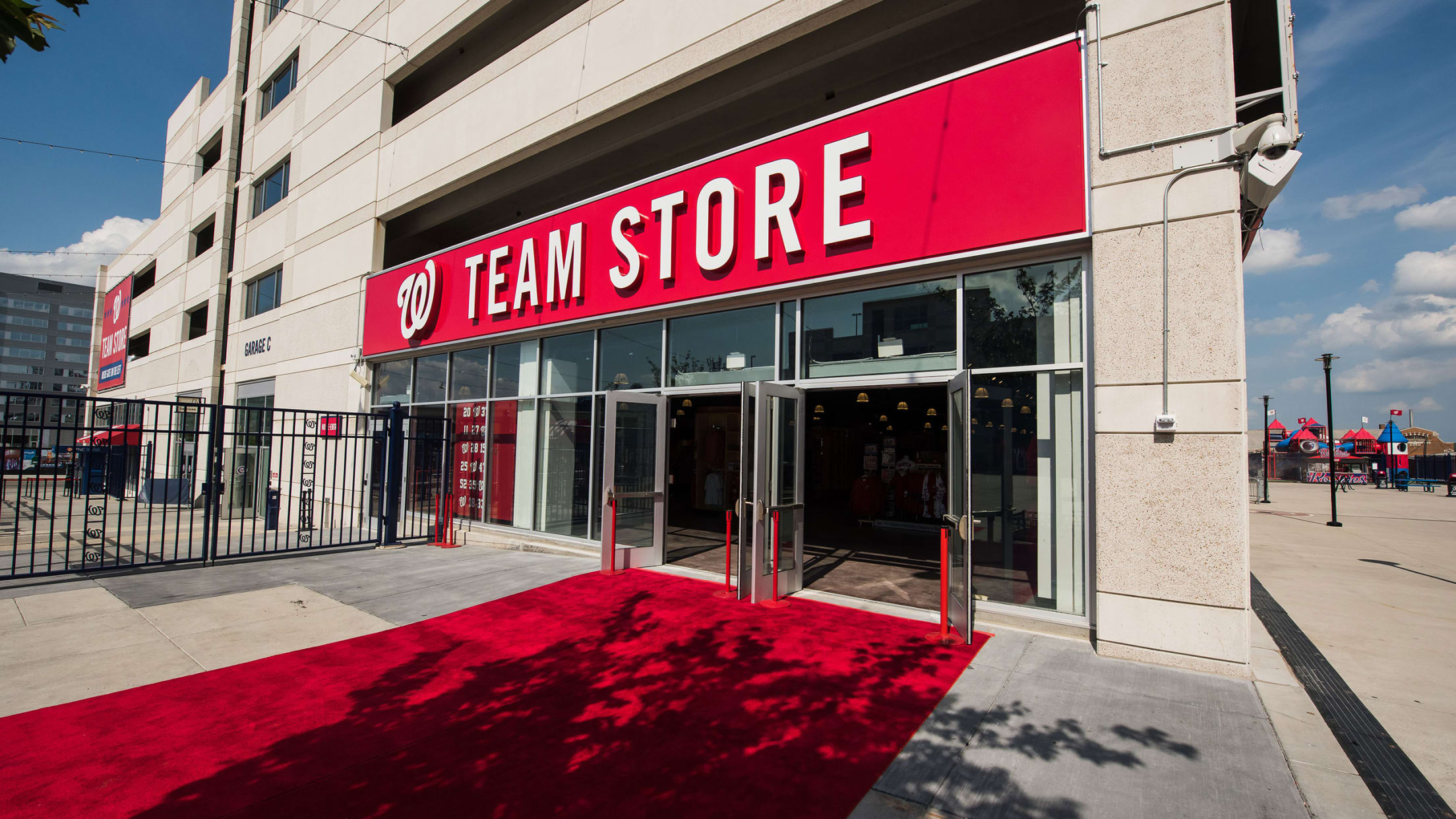 The Gold Collection
Champions. Wear. Gold.
Champion fans wear gold too. Shop the Gold collection at the Nationals Team Store or online!
To place an order for curbside pickup from the Team Store, visit our @NatsTeamStore on Twitter or Instagram.
You can also email the Team Store at [email protected], or fill out the form below, and an associate will work with you to place an order.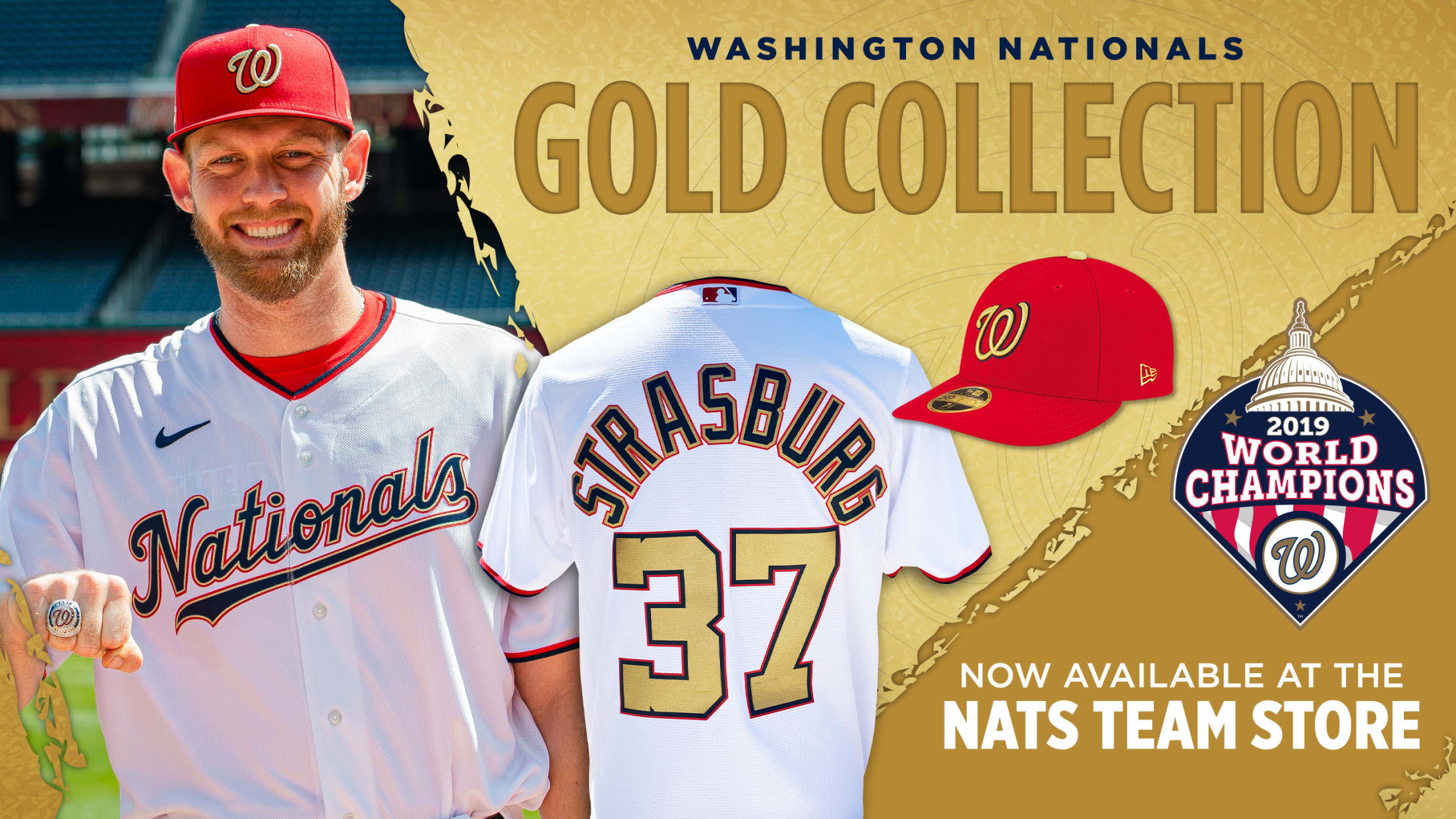 Curbside Pickup
To place an order for curbside pickup, visit our @NatsTeamStore Twitter or Instagram.
Email a screenshot to [email protected] and an associate will work with you to place an order.
You will receive a confirmation email when their order is ready for pickup
Your email will have instructions for when you arrive
Please have your photo ID ready at time of pick-up
A staff member will place your order in the trunk or back seat
Pick-up hours will be Tuesday-Saturday 12-3 PM
Merchandise Questions or Request to Purchase
Submit your request below and a Nationals Retail staff associate will reach out to you!
Nationals Online Shop
Shop online for Nationals gear and more at the nationals.com/shop. Nationals Team Store discounts do not apply online.
Washington Nationals Bag Policy
Please note: Backpacks may not be brought into Nationals Park except as otherwise provided in the Nationals Bag Policy. For a complete list of permitted bags and details about the Binbox storage option please click the Read More button below.