The Best Ticket Offer in Baseball! Purchase the 42-Game Classic Plan by October 1, 2020 and receive a FREE 50% Bonus Credit. Use your 50% Bonus Credit for concessions, merchandise, additional tickets and more!*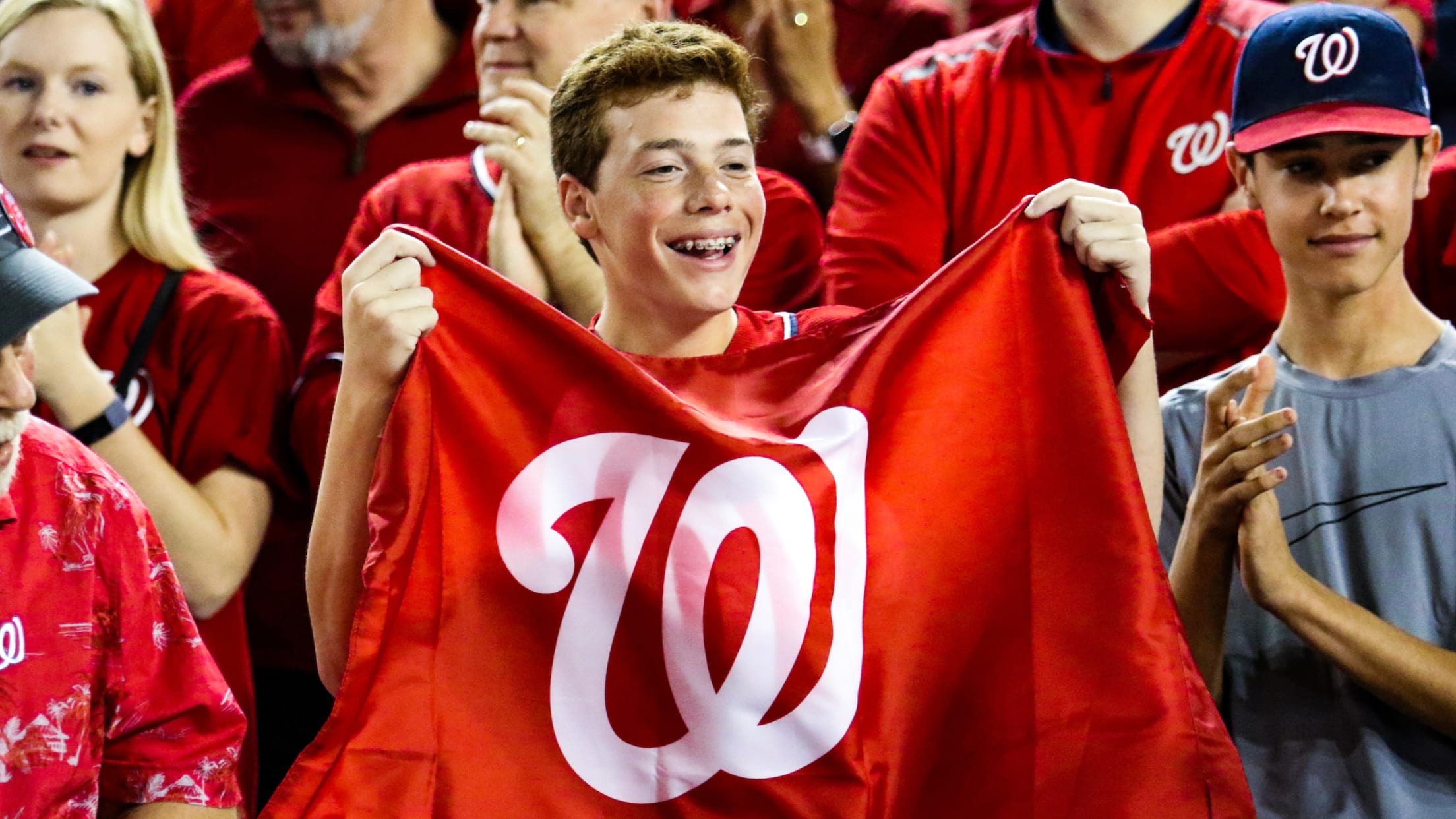 The 42-Game Classic Plan features the same great seat for about half of the Nationals' 2021 home games. Enjoy guaranteed access to Opening Day and Postseason tickets**, along with a host of other discounts and benefits. Choose between 42-Game Classic Plan A, which features most Friday & Sunday games, and Plan B, which primarily includes Saturday & midweek games.
Receive a FREE 50% Bonus Credit based on the amount paid towards your 2021 ticket plans by October 1!* You can use this 50% Bonus Credit for concessions, merchandise, additional tickets and more! Alternatively, use your bonus credit to donate tickets to first responders and frontline workers, youth from local communities and military service members and their families. This limited-time offer ends October 1, so act now!
42-GAME CLASSIC PLAN BENEFITS**
SAVINGS
FREE 50% Bonus Credit applied to all tickets purchased before October 1*
15% average savings off single-game ticket prices
20% savings on concessions & merchandise
20% discount on additional regular season tickets
EXCLUSIVITY
Opening Day & Postseason guarantee (seat location subject to change)
Presales for Postseason and concerts
Same seat all season
Exclusive events with Nationals players
Fan rewards points program
CONVENIENCE
Exchange tickets for games you cannot attend
Dedicated ballpark entrance
Dedicated concessions lines
Dedicated service representative
Includes most Friday & Sunday games, with midweek games filling out the rest of the schedule. Plan includes Opening Day (alternate seat location).**
Primarily features midweek (Monday through Thursday) and Saturday games. Plan includes Opening Day (same seat location).**
Seating & Pricing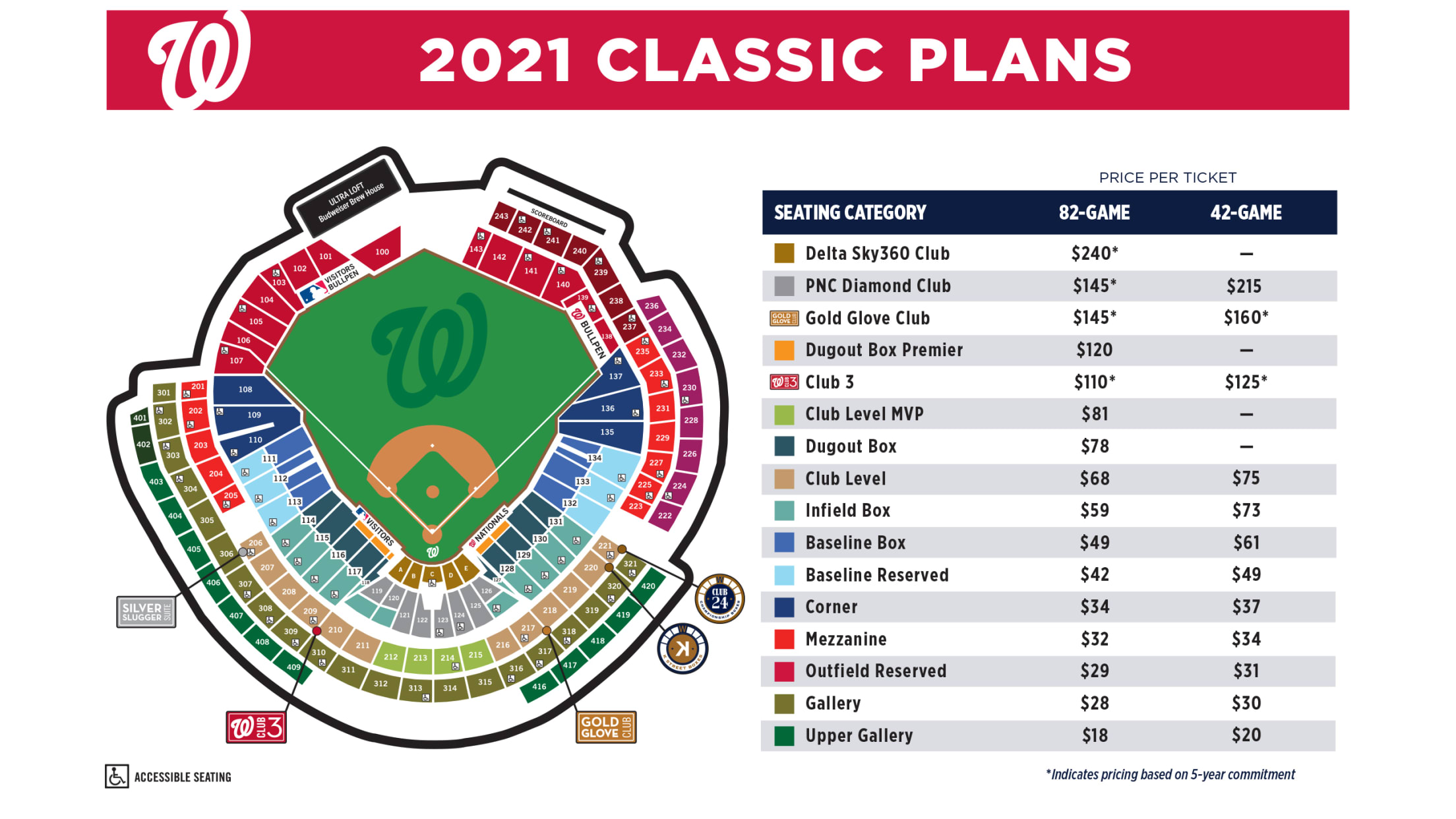 If you have any questions, please call 202.675.NATS (6287) or email [email protected].
* 50% Bonus Credit calculated based on the amount paid towards qualifying new 2021 ticket and parking plans on or before October 1, 2020, less all associated fees. For 50% Bonus Credit program terms & conditions, please visit www.nationals.com/bonusterms.
** All 2021 access, benefits, promotions, seating locations, and events (including, without limitation, location, dates and times) are subject to change without notice based on the ongoing developments of the COVID-19 pandemic.
Tickets brokers are not eligible for this offer. The Washington Nationals may expand the use of netting. All sales are final. There are no refunds, exchanges or cancellations.
Washington Nationals Bag Policy
Please note: Backpacks may not be brought into Nationals Park except as otherwise provided in the Nationals Bag Policy. For a complete list of permitted bags and details about the Binbox storage option please click the Read More button below.