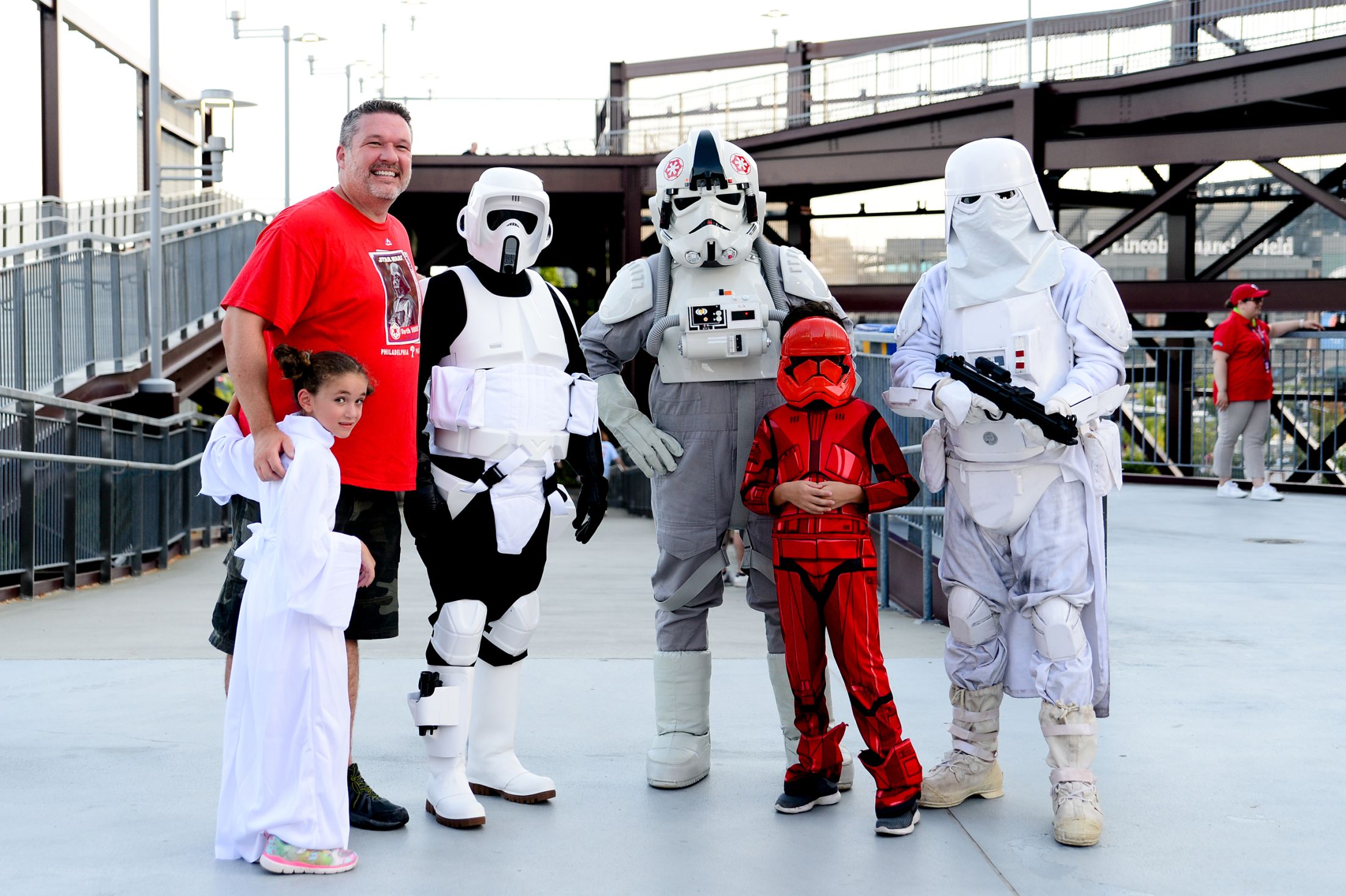 Use the Force for good and be here for the Phillies 8th annual Star Wars™ night benefitting Stand Up to Cancer! The event will take place at Citizens Bank Park on Wednesday, May 4 at 6:45 p.m. when the Phillies host the Texas Rangers.
Event Details
The first 4,000 fans that purchase tickets for this event will receive a voucher for an exclusive Phillies Star Wars™ Boba Fett beanie!
Fans are encouraged to dress up as their favorite Star Wars™ characters.
Tickets are available in select locations. In addition, $2 from each ticket sold will benefit Stand Up to Cancer.
To order tickets (subject to availability), click on the "Buy Now" button below.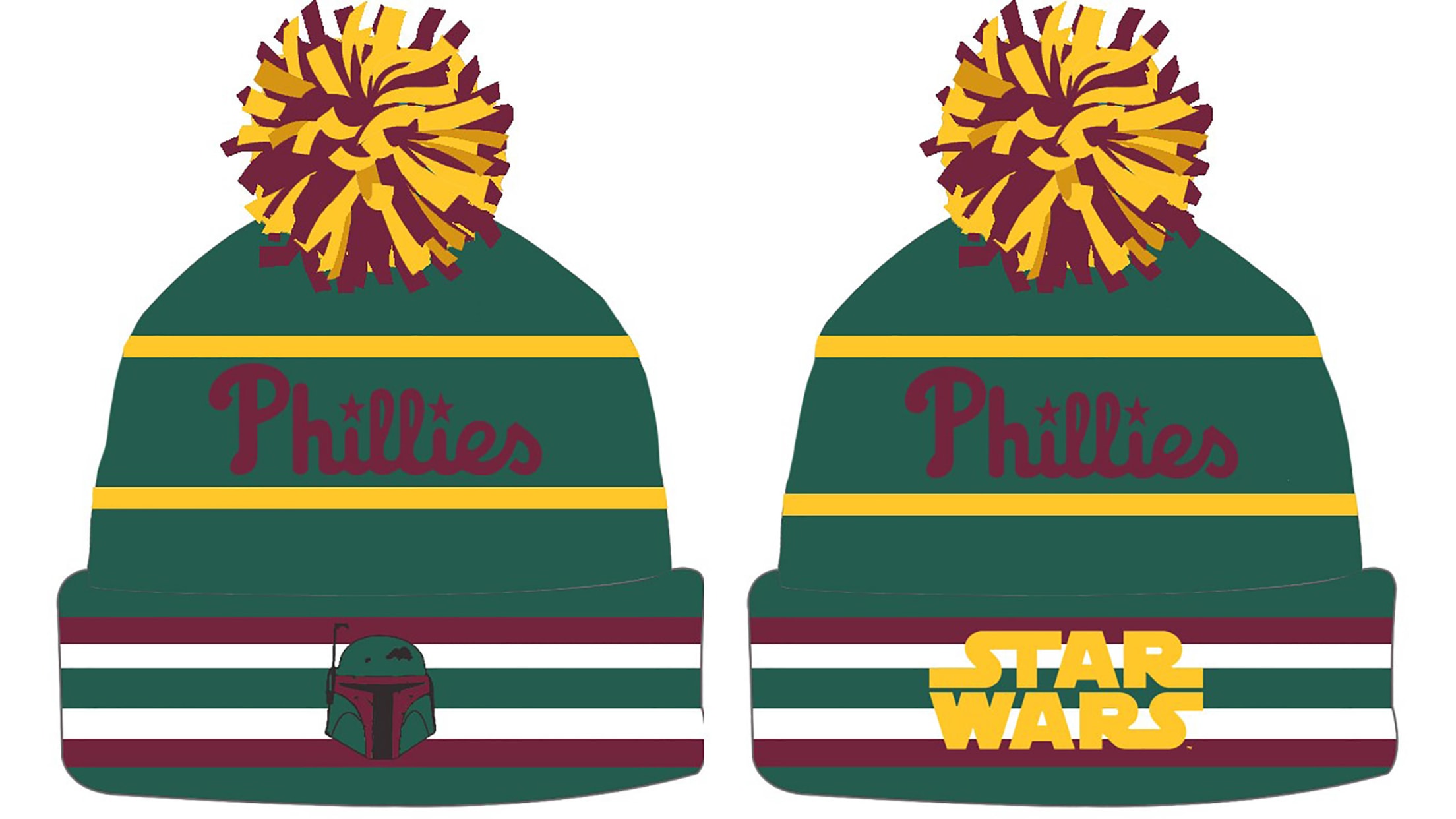 Additional Details
To obtain the giveaway item, Theme Night ticket(s) must be purchased directly from the link above or through expressly stating your interest at the time of purchase through a Ticket Services representative at 215-463-1000. Third-party purchases will not include the item, and this is not a ballpark-wide promotion.
Limit of 8 tickets per person or entity. For more information on this event, or questions about group sales or fundraising opportunities, please contact Troy Martino in the Group Sales Office at 215-463-5000 ext. 5434.
Sales/payments may not be cancelled by purchaser. Game date and time subject to change. The team reserves the right to cancel any individual game order in its discretion, without notification. All cancelled orders will be refunded in full. By purchasing tickets, buyer is agreeing to the following Group Ticket Sales & Theme Night Policies & Procedures.
Please note: Theme Night tickets are subject to dynamic pricing and discounts are subject to change.