Hicks returns for Yanks, praises teammates
Center fielder sidelined since Spring Training; Tauchman optioned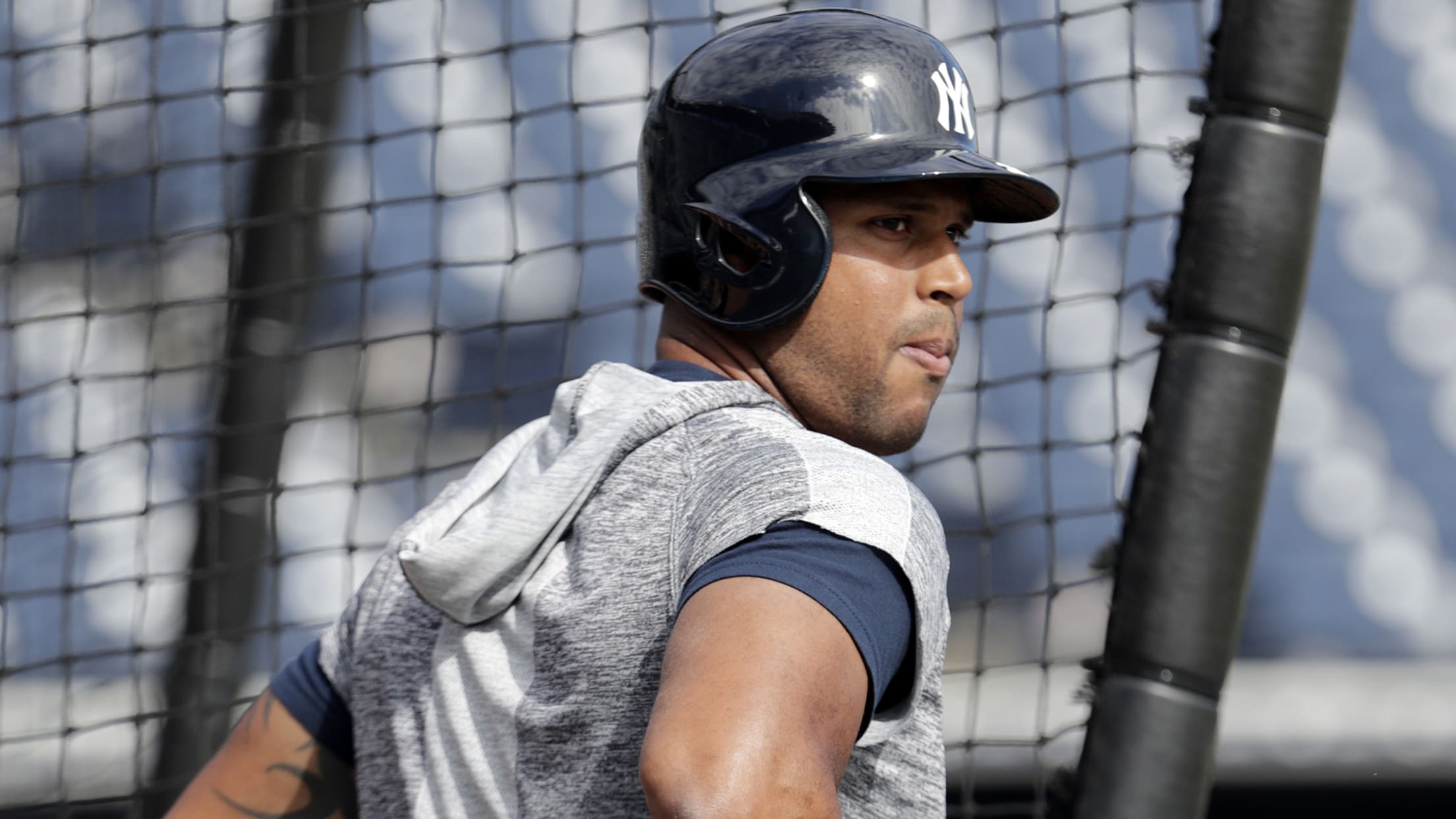 NEW YORK -- Aaron Hicks could not have imagined that it would take this long to see his name in the Yankees' lineup again, but as the switch-hitter prepared to reclaim his familiar spot in center field, he was impressed with how the team has fared in his absence. As
NEW YORK -- Aaron Hicks could not have imagined that it would take this long to see his name in the Yankees' lineup again, but as the switch-hitter prepared to reclaim his familiar spot in center field, he was impressed with how the team has fared in his absence.
As manager Aaron Boone slotted Hicks as the leadoff hitter for Monday's series opener against the Orioles (which was postponed due to unplayable field conditions), the 29-year-old offered plaudits for those who helped the Yanks win 24 of their first 40 games, including Brett Gardner, Clint Frazier, Cameron Maybin and Mike Tauchman.
"They've had opportunities to play, and they did well with it," Hicks said. "Tauchman came up with some huge hits for us. Maybin has been swinging the bat well for us; he's been doing well. He's hitting the ball well and helping the team win. That's the whole point of why we got them. They're guys who can help us win ballgames, and that's what they've been doing."
Tauchman was optioned to Triple-A Scranton/Wilkes-Barre after Sunday's game to create room for Hicks, who signed a seven-year, $70 million contract extension in February but has been sidelined since early March with what doctors have described to Hicks as "chronic back pain."
"It's tough to tell a guy that's contributed to winning baseball that you've got to go down," Boone said of Tauchman. "At the same time, I think he understands the situation."
Hicks said that he has felt no discomfort since a second cortisone injection was administered on March 17. He has incorporated a new selection of core exercises that Hicks believes will keep him on the field.
"I feel like he's one of the most underrated players in the game," Boone said. "A center fielder with the plate discipline and power he has, the speed he brings to the game, he's just a really good all-around player -- a dynamic player and an impact player. To get him back, we're obviously very excited."
Bombers bits
• Giancarlo Stanton (left shoulder discomfort) faced live pitching and performed defensive drills at the Yankees' Player Development complex in Tampa, Fla., on Monday.
• Aaron Judge (left oblique strain) is "better, but not at the baseball activities level yet," according to Boone.
• James Paxton (left knee inflammation) played long-toss on flat ground on Monday. If he is able to complete a side session this week without incident, Boone said it is possible Paxton could rejoin the rotation without a Minor League rehab start.
• Here is when all the injured Yanks are due back
This date in Yankees history
May 13, 1955: Mickey Mantle went 4-for-4 with three home runs -- two left-handed, one right-handed -- and drove in all five runs in a 5-2 win over the Tigers at Yankee Stadium. It marked Mantle's only three-homer game and his first of 10 games with homers from both sides of the plate.