Heated past sets ALDS stage for Rays, Yanks
East foes bring long-brewing rivalry to postseason for 1st time
The Yankees and Rays have had plenty of tense moments this season during their battle for the American League East, but those might pale in comparison to what lies ahead next week. New York and Tampa Bay will match up in a best-of-five AL Division Series with a trip to
The Yankees and Rays have had plenty of tense moments this season during their battle for the American League East, but those might pale in comparison to what lies ahead next week.
New York and Tampa Bay will match up in a best-of-five AL Division Series with a trip to the AL Championship Series on the line. This year marks the sixth time the Rays have played postseason baseball, but they have never faced the Yankees prior to this year's showdown.
The two clubs have become more than division foes in recent years, as the Rays have replaced the Red Sox as the Yankees' biggest rivals. How did that happen? Here's a timeline to catch you up:
March 9, 1995: Tampa Bay is awarded an expansion franchise, which was initially known as the Devil Rays. The club made its debut in 1998, immediately creating a new rival for Yankees owner George Steinbrenner, who lived in Tampa. Steinbrenner hated losing to the Devil Rays, even in Grapefruit League games, putting pressure on the Yankees to beat Tampa Bay at every opportunity.
March 8, 2008: Rays infielder Elliot Johnson barrels over Yankees catcher Francisco Cervelli in a violent collision at the plate during a Grapefruit League game, fracturing Cervelli's wrist. Yankees manager Joe Girardi calls the play "uncalled for" in a spring game, sparking a back-and-forth between he and Rays manager Joe Maddon over the nature of the play.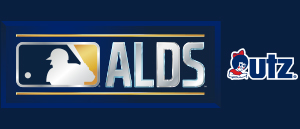 March 12, 2008: Just four days after the Cervelli-Johnson incident, Yankees pitcher Heath Phillips is ejected after hitting Rays third baseman Evan Longoria -- at the time, Tampa Bay's top prospect -- with a pitch in the first inning. An inning later, Yankees outfielder Shelley Duncan makes a spikes-high slide into second base, resulting in a cut on the leg of Rays second baseman Akinori Iwamura. Right fielder Jonny Gomes races in from the outfield and tackles Duncan as both benches clear. Maddon calls Duncan's slide "a dirty play" and "borderline criminal."
Sept. 28, 2011: The Rays stage an epic comeback in the final game of the season, overcoming a seven-run deficit with six runs in the eighth and another in the ninth as Rays pinch-hitter Dan Johnson hits a game-tying homer to send the game to extra innings. Needing a win to earn a trip to the postseason, the Rays do just that as Longoria belts a walk-off homer against reliever Scott Proctor, sending Tampa Bay to the playoffs. That wasn't entirely bad news for the Yankees, as their loss eliminated the rival Red Sox from the postseason.
May 20, 2017: Yankees reliever Tommy Layne hits Rays outfielder Corey Dickerson with a pitch in the bottom of the fifth inning. The first pitch thrown by Rays starter Matt Andriese in the sixth drills Aaron Judge in the ribs, causing his immediate ejection.
Sept. 27, 2018: In the finale of a series that had seen a number of Rays hit by pitches, CC Sabathia emerges from the dugout to express his displeasure after Austin Romine is buzzed by Tampa Bay's Andrew Kittredge pitch in the top of the sixth inning. Sabathia is ejected after he drills catcher Jesús Sucre in the thigh with his first pitch in the bottom of the inning, pointing at the Rays dugout while saying "That's for you, [expletive]!" Sabathia's ejection in his final start of the year left him two innings shy of a $500,000 bonus, to which he later said, "I don't really make decisions based on money."
May 18, 2019: A week after Yankees first baseman Luke Voit was drilled in the left shoulder by Rays starter Yonny Chirinos, Sabathia threw a pitch that nearly hit Rays outfielder Austin Meadows. After the inning, Sabathia was seen yelling, "I was definitely trying to hit his [rear end]" as he walked off the field.
July 16, 2019: Sabathia stares down Rays outfielder Avisaíl García following a generous third-strike call, prompting a heated exchange of words between the two players. Yankees shortstop Didi Gregorius physically restrains his much larger teammate as the benches cleared, preventing the incident from getting really ugly.
Aug. 9, 2020: A four-game series at Tropicana Field produced plenty of chirping between the two clubs, while Yankees manager Aaron Boone and hitting coach Marcus Thames were ejected during the second game of a Saturday doubleheader for yelling from the dugout following some pitches they felt were a little too up and in to Gio Urshela and DJ LeMahieu. Judge later referred to the Yankees' history with Kittredge, saying, "You don't usually forget stuff like that." Rays second baseman Brandon Lowe called the Yankees' reaction "a little childish."
Sept. 2, 2020: One day after Yankees starter Masahiro Tanaka hit Rays third baseman Joey Wendle with a pitch in the first inning, Yankees closer Aroldis Chapman fires a 101-mph fastball over the head of Rays infielder Mike Brosseau, causing the benches to clear at the end of the game and Chapman to later receive a three-game suspension. Rays manager Kevin Cash fumes during his postgame media session, saying "somebody has to be accountable" before adding: "I have a whole damn stable full of guys that throw 98 mph. Period." Rays center fielder Kevin Kiermaier also chimes in, "We don't like them, they don't like us."
Mark Feinsand, an executive reporter, originally joined MLB.com as a reporter in 2001.