Visit from Cubs a highlight of Yanks' 2020 slate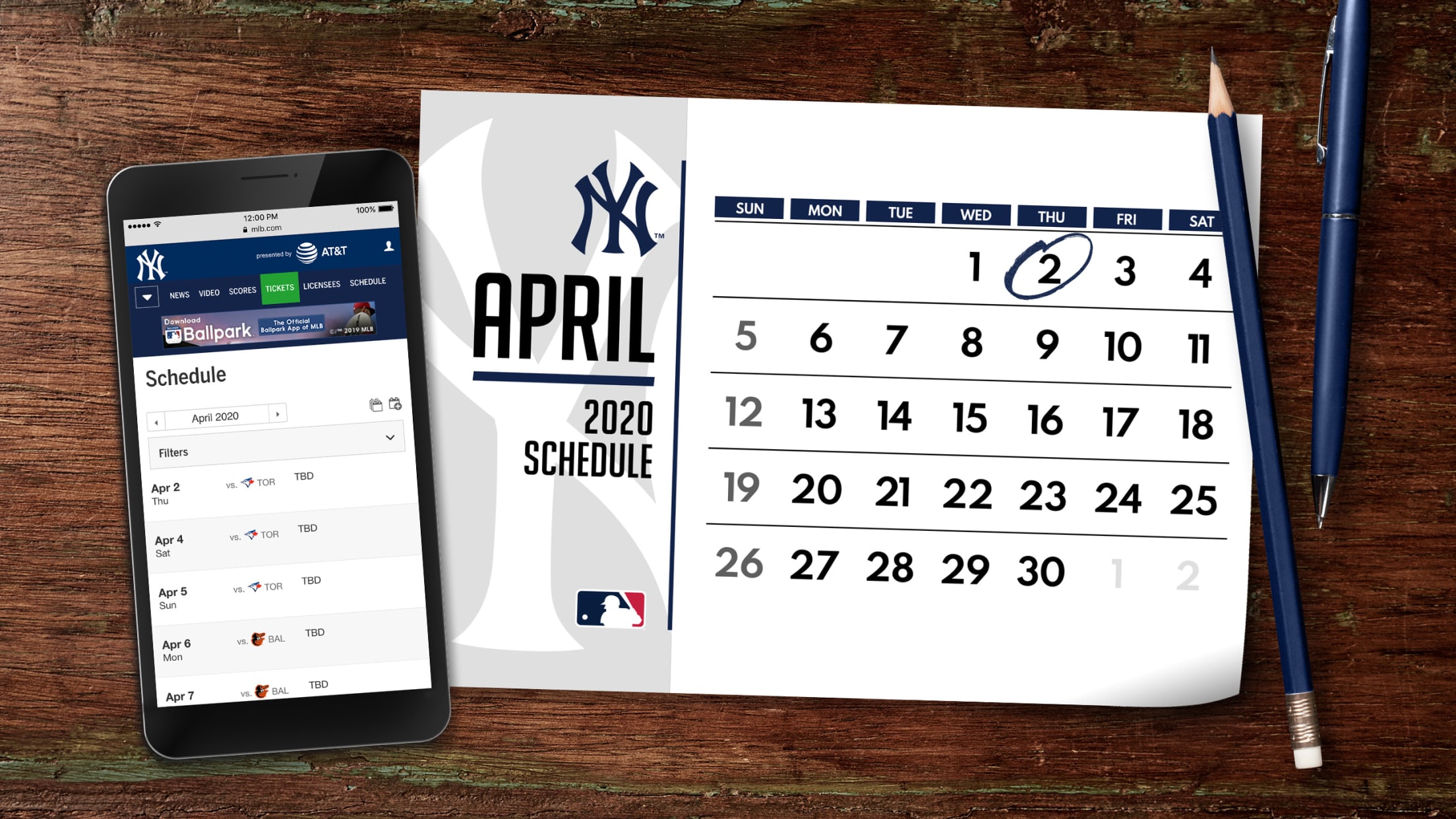 NEW YORK -- The Yankees will begin the 2020 season in Baltimore on Thursday, March 26, which will be Opening Day for all Major League clubs. New York's home opener will be on Thursday, April 2, against the Blue Jays. The Red Sox will make their first Yankee Stadium visit
NEW YORK -- The Yankees will begin the 2020 season in Baltimore on Thursday, March 26, which will be Opening Day for all Major League clubs. New York's home opener will be on Thursday, April 2, against the Blue Jays.
The Red Sox will make their first Yankee Stadium visit of the season for a three-game series from May 8-10. The Rays will visit for the first time about a month later, from June 5-7.
Plenty of divisional play awaits the Yankees at the end of the season, too, leading up to the final day of the regular season, Sept. 27. The Yankees will finish the season with a seven-game homestand, hosting the Astros and then the Rays. They'll also play two series against the Red Sox that month.
In Interleague Play, the Yankees will host the Reds from April 17-19 and the Pirates for a two-game series from May 5-6, Pittsburgh's first visit to the Bronx since 2014. Staying within the National League Central, the Yankees will visit Milwaukee from May 19-21, also for the first time since 2014.
The Cubs will come to the Bronx, too, for a three-game series from June 26-28. It will be the Cubs' first visit since 2014 and third regular-season road series against the Yankees in franchise history. Star Yankees infielder Gleyber Torres will get a chance to face the team that signed him as an amateur free agent for the first time. A Minor Leaguer at the time, Torres was among the players dealt to the Yankees from the Cubs in the July 2016 trade that sent Aroldis Chapman to Chicago.
• Every team's 2020 Spring Training schedule
The Yankees will open up the second half by playing their third regular-season road series against the Cardinals from July 17-19.
The other Interleague opponent for the Yankees is, of course, the Mets; the two teams will play two games at Yankee Stadium from July 7-8, then two at Citi Field from July 28-29.
As already announced, the Yankees will be part of the inaugural Field of Dreams Game -- the first Major League game to be played in Iowa -- on Aug. 13, when they face the White Sox at the site of the 1989 film.