Clutch heroics all over Yanks' best wins of 2019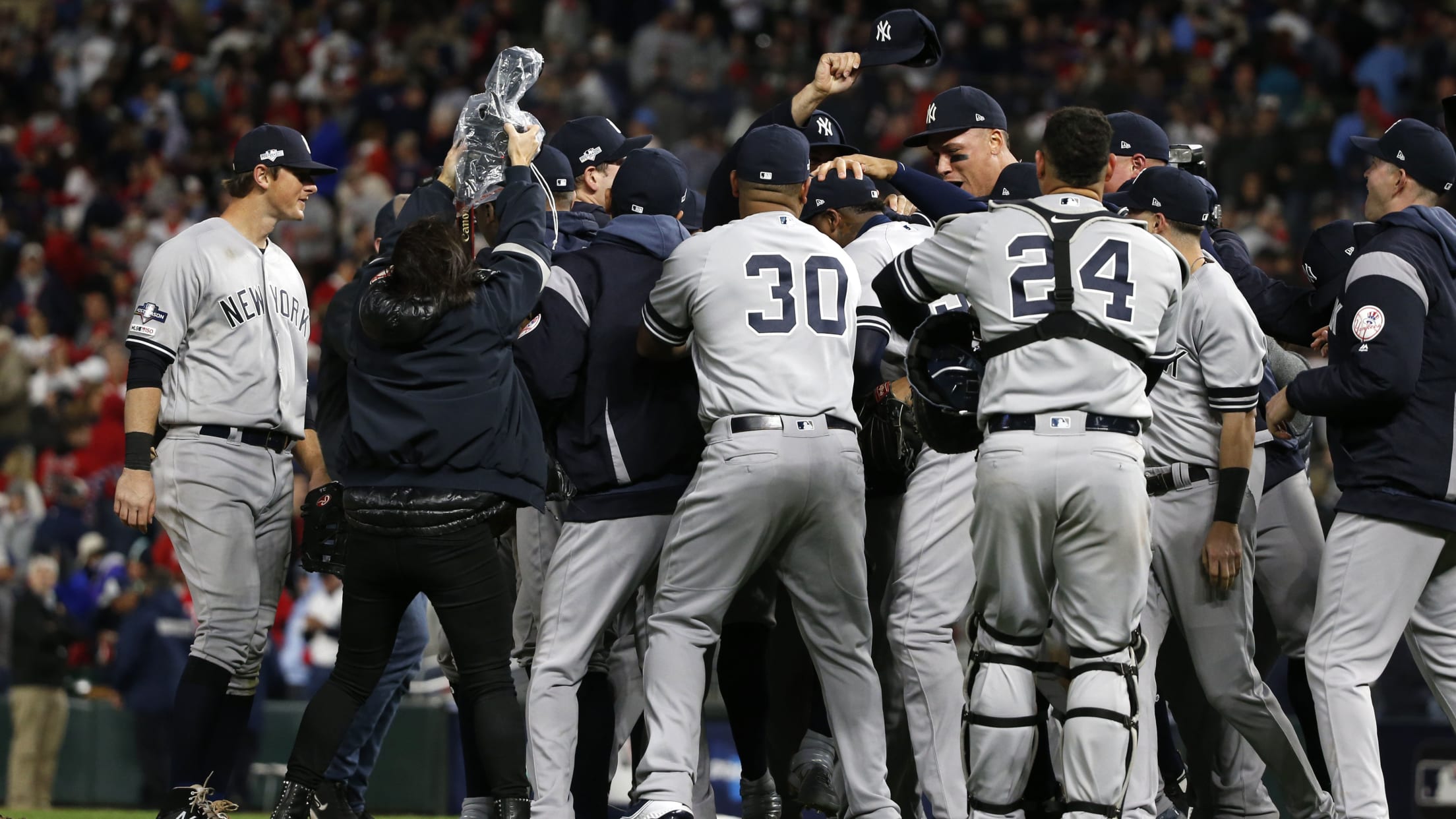 The Yankees believed they were "on a magic carpet ride" through the 2019 season, in the words of general manager Brian Cashman, who marveled while his squad overcame a staggering number of injuries to win 103 regular-season games and celebrate its first American League East title in seven years. Though
The Yankees believed they were "on a magic carpet ride" through the 2019 season, in the words of general manager Brian Cashman, who marveled while his squad overcame a staggering number of injuries to win 103 regular-season games and celebrate its first American League East title in seven years.
Though that good fortune ran out on an October evening in Houston, their march toward a 28th World Series championship thwarted for the second time in three years on the grounds of Minute Maid Park, the Yankees will remember 2019 as a campaign during which they experienced dizzying highs amidst great adversity. Here are five of the best victories from that year, and what they could mean for the future.
1. Savages in the Box
July 18 vs. Rays
The outcome of the game itself (a 6-2 Yankees victory, the first half of a doubleheader sweep) was less consequential than Aaron Boone's outburst in the second inning, when he declared his hitters were "savages in that … box" while lambasting home-plate umpire Brennan Miller for an inconsistent strike zone. Within a week, Yankees players were proudly sporting T-shirts playing off the "Savages" moniker, which stuck throughout the rest of the season.
What does it tell us about 2020?
In some circles, Boone was criticized for his seemingly passive nature at times during his rookie managerial campaign. That was not the case in 2019, as Boone frequently jawed with umpires and defended his players. Even in an age when instant replay has cut back on the entertaining battles between managers and umpires, Boone has proven to be wired in to the old-school manner and continues to be a good choice to pilot this tight-knit squad. (Side note: Brett Gardner's bat-banging display that same day suggests that Yankee Stadium workers may want to reinforce the dugout roof during the winter months.)
2. Game of the Year?
July 23 at Twins
In a preview of the American League Division Series matchup to come, the Yankees and Twins engaged in an immensely entertaining contest at Target Field, remembered as much for Aaron Hicks' game-saving catch as anything that transpired in the first nine innings. The Yankees won, 14-12, with Didi Gregorius driving in seven runs. Hicks hit a two-run homer in the ninth, then stole what would have been the winning hit with a full-extension grab of a Max Kepler drive.
What does it tell us about 2020?
The Yankees trailed that game, 8-2, when starter Domingo Germán couldn't get out of the fourth inning. The fact that they did not roll over spoke well of the club's intent to "win every pitch," as Aaron Judge said numerous times during the season, which can be seen as a reflection of the strong leadership in the dugout amongst the players and coaching staff. While Germán went on to win 18 games, his uncertain status for next season suggests the importance of adding an elite starting pitcher.
3. Back to back (and belly to belly)
Sept. 1 vs. Athletics
One day after DJ LeMahieu sent the Yankees home victorious with an 11th-inning, walk-off homer, the Bombers flashed more of that never-say-die spirit. With his team down to their final three outs against reliever Liam Hendriks, Gardner mashed the first pitch he saw into the right-field seats for a game-tying blast. Boone then sent up rookie Mike Ford to pinch-hit for Clint Frazier, and Ford responded by hammering Hendriks' 3-2 pitch into the right-field bullpen, securing a 5-4 win for New York.
What does it tell us about 2020?
Ford made history with that swing, becoming the first rookie in Yankees history to hit a pinch-hit, walk-off homer, and the lefty slugger's performance in a 50-game audition suggests that he could join Luke Voit as part of a productive platoon at first base next season. That game also serves as evidence to support Cashman's belief that Gardner can continue to be a valuable member of the lineup, and the ensuing celebration suggests that reliever Tommy Kahnle is still the wildest member of the bullpen.
4. American League East champions
Sept. 19 vs. Angels
The Yankees clinched their first division crown since 2012 with their 100th victory of the regular season, popping the bubbly after a 9-1 rout of the Angels that included three RBIs each from LeMahieu and Gardner. The Bombers wrapped up the division with eight games to spare, making Boone the first manager to win 100 games in each of his first two seasons.
What does it tell us about 2020?
Winning the division was the objective that Boone detailed for his players during their first meetings of Spring Training, with the Yankees aiming to avoid yet another Wild Card Game. The players rallied around that goal and were able to achieve it, which will only help to build confidence in the clubhouse -- and in Boone -- as the new season dawns.
5. "Let's … go" -- to Houston
Oct. 18 vs. Astros
Facing elimination in Game 5 of the AL Championship Series, the Yankees refused to go down easily, even with the Astros scoring a first-inning run off James Paxton. New York responded with four runs off Justin Verlander in the home half of the frame, with LeMahieu cracking a leadoff homer and Hicks clanging a three-run drive off the foul pole. Paxton's strong effort -- including a memorable interaction on the mound in which he argued to finish off the sixth inning himself -- made the lead hold up.
What does it tell us about 2020?
That marked the Yanks' final victory of the year, and perhaps its most encouraging residual theme is that players like LeMahieu, Hicks and Paxton all proved they could deliver in big situations -- especially LeMahieu, who hit a ninth-inning homer the next night in Game 6 and was the team's MVP. Though Hicks will be out until at least June while he recovers from Tommy John surgery, Paxton showed enough to support the Yankees' belief that he can be an above-average pitcher near the top of their rotation.