How the Yankees plan to fill CC's spot
With Sabathia on injured list, 'openers' could be short-term stopgap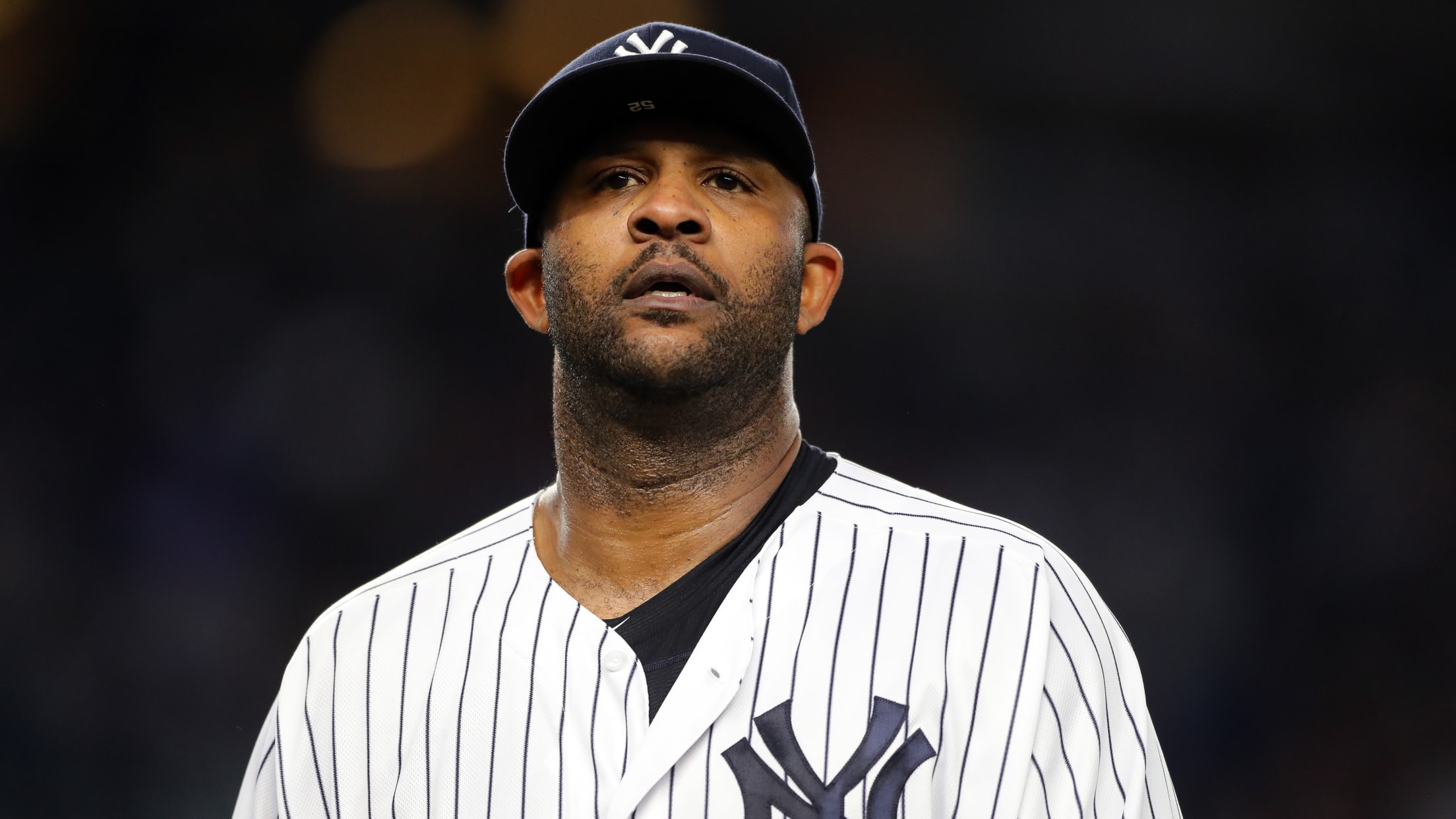 BALTIMORE -- The Yankees believe that they have the necessary arms on their current roster to weather CC Sabathia's absence, as the veteran left-hander was placed on the 10-day injured list on Thursday with right knee inflammation. Yankees manager Aaron Boone said that he envisions using an opener while Sabathia
BALTIMORE -- The Yankees believe that they have the necessary arms on their current roster to weather CC Sabathia's absence, as the veteran left-hander was placed on the 10-day injured list on Thursday with right knee inflammation.
Yankees manager Aaron Boone said that he envisions using an opener while Sabathia gives his knee a timeout, mentioning that Chad Green is a likely option to start Friday's game in Kansas City. Other possibilities include Jonathan Holder, David Hale and Nestor Cortes Jr., who was recalled from Triple-A Scranton/Wilkes-Barre prior to Thursday's game.
"I mean, you're looking at it," Boone said. "It'll kind of come down to usage. We've got guys on the roster now that can give us length. It'll be depending on what we did the day before and what we've needed leading up to it. We'll just kind of mix and match with what we have."
Sabathia's exit increases the urgency for James Paxton to return from his stint on the injured list for left knee inflammation. Paxton traveled to Tampa, Fla. on Thursday and is scheduled to throw a three-inning simulated game on Friday at the Yankees' Minor League complex.
If that goes well, Boone said, Paxton would slide into the rotation during the Yankees' upcoming homestand.
With the Yankees on their way to Kansas City, Sabathia is scheduled to return to New York, where he will see team physician Christopher Ahmad on Friday.
Sabathia said that he expects to have his knee drained and receive injections of cortisone and a lubricant, and Boone expects that Sabathia will return in approximately 10-11 days.
"I don't expect it to be a long thing," Boone said. "This is something we know that we're going to face at different times throughout the year with CC. Hopefully, it's just something that we knock out quickly and hopefully we just miss a turn."
Game of Thornes
Likely to the delight of Orioles broadcaster Gary Thorne, whose downbeat calls of Gleyber Torres's home runs against Baltimore pitching have developed into viral clips, Torres and fellow Bird-killer Gary Sánchez were not in New York's starting lineup for Thursday's afternoon contest.
"With Gary, it's a day game after a night game," Boone said. "And then with Gleyber, I've been wanting to get him one [day off]. It's obviously hard right now to give him one, but he's needed one. I think today with the quick turnaround was the best day to do that."
Torres has hit 10 homers in 11 games against the O's, while Sanchez has hit nine homers in 10 games. They are the only players in the Majors to hit at least nine homers against a single opponent this year.
"To some degree, anytime you're not writing your studs [on the lineup card] -- especially guys that are playing and swinging the bat really well -- it's difficult," Boone said. "But it's also how we're built right now and how we move guys around. I'm fully confident in the guys we're running out there today."
To the Orioles' chagrin, the duo entered as pinch-hitters in the ninth inning of Thursday's 6-5 victory, as Torres walked and Sanchez singled to kickstart a game-winning rally.
Bombers bits
Dellin Betances (right shoulder impingement) continued to long-toss on flat ground Thursday, from a distance of 120 feet. A date has not been set for Betances to ascend to the mound.
• A look at the Yankees' injury timetables
Didi Gregorius (right elbow surgery) is scheduled to play shortstop on Thursday in an extended spring training game.
Troy Tulowitzki (left calf strain) has been performing arc runs around the lip of the infield at the Yanks' Tampa complex, and he could be cleared to begin a Minor League rehabilitation assignment this weekend.
This date in Yankees history
May 23, 1962: Rookie Joe Pepitone hit two home runs in a nine-run eighth inning as the Yankees defeated the A's, 13-7, at Yankee Stadium. Pepitone remains one of four Yankees to hit two homers in a single inning (also Joe DiMaggio, Cliff Johnson and Alex Rodriguez).