'Ending is cruel': Yanks stunned by G5 drama
In rematch after tense incident, Aroldis allows decisive homer
It was a poetic showdown, perhaps the inevitable conclusion in this clash of American League East titans who made no secret of their mutual dislike. Aroldis Chapman on the mound and Mike Brosseau at the plate, reprising roles from an incident that cleared the benches a coast away five weeks
It was a poetic showdown, perhaps the inevitable conclusion in this clash of American League East titans who made no secret of their mutual dislike. Aroldis Chapman on the mound and Mike Brosseau at the plate, reprising roles from an incident that cleared the benches a coast away five weeks ago.
That September night in the Bronx, Chapman buzzed a 101 mph fastball over Brosseau, prompting the Rays to warn about their "stable" of elite relievers. Brosseau scored revenge against Chapman on Friday night, connecting for a deciding homer that ended the Yankees' season with a 2-1 loss in Game 5 of the AL Division Series.
"I feel terrible," Chapman said through a translator. "Nobody on our team wants to lose the game. I particularly don't want to lose. As the closer of this team, that's my responsibility. It's tough, but you've got to put it aside and keep moving forward."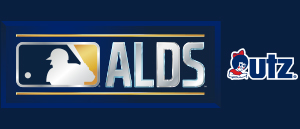 Chapman had been summoned in hopes of recording seven outs, following sharp efforts by Gerrit Cole and Zack Britton. He'd only get four, with Brosseau's blast coming on the 10th pitch of an at-bat that saw a 100.2 mph heater slugged over Brett Gardner 's head, reaching the second row of vacant left-field seats at San Diego's Petco Park.
Grinding his fist into his glove, Chapman grimaced, again experiencing a turn of events that has grown too familiar for his tastes. One year ago, Chapman watched streamers rain from the roof at Houston's Minute Maid Park as Jose Altuve rounded the bases for a home run that ended the AL Championship Series and the Yankees' season. He became the first pitcher in MLB history to allow a go-ahead home run in the eighth inning or later of multiple postseason games with his team facing elimination.
• Key facts that defined Yanks-Rays ALDS G5
"That's tough," said Cole, who was on the celebratory side of Altuve's homer. "I could see it in his face when I looked into his eyes. He was able to bounce back from last year, and he'll bounce back from this series."
So ends a trying campaign that manager Aaron Boone has described as "heavy," citing the stresses of playing through a pandemic. Touted in some circles as World Series favorites entering the season, the streaky Yankees never found an answer for the Rays, who bested them in eight of 10 regular-season games before taking the ALDS.
"It's awful," Boone said. "The ending is cruel, it really is. There's so many people I'm grateful for that poured so much into this -- all the players, staff, clubhouse personnel, training staff. Especially in such a crazy year, I'm proud to work alongside so many people who sacrificed so much."
New York had finished the regular season with a 33-27 record, seven games behind Tampa Bay. As the Rays smoked cigars and celebrated on the field, needling their vanquished opponents by dancing to Frank Sinatra's "Theme from New York, New York" and the Jay-Z/Alicia Keys collaboration "Empire State of Mind," the Yankees could only shrug.
The latter tune served as the accompaniment for the Bombers' 2009 World Series run, coinciding with the opening of the new Stadium. It is a time capsule of an exciting time in the South Bronx and a reminder that the search for a 28th championship title is now at 11 seasons and counting.
Cole's arrival was supposed to change that, the celebrated right-hander realizing his childhood dream of wearing pinstripes after signing the richest deal ever issued to a free-agent pitcher.
Pitching on short rest for the first time in his professional career, Cole channeled a throwback effort on a night in which the Yankees sported Whitey Ford's uniform No. 16 on their left sleeves.
• Whitey Ford, 'Chairman of the Board,' dies
Working around two walks and a hit-by-pitch in a shaky first inning, Cole found his groove. The ace retired eight consecutive batters while receiving support from Aaron Judge's fourth-inning homer off Nick Anderson.
"I felt good about holding them down," said Cole, who faced the Rays five times, including the postseason. "It's just like on a tape recorder with these guys. It's tough. They put together a good fight. It sucks losing."
Showcasing a fastball that crackled as hot as 100 mph and averaged 98 mph, Cole emptied the tank, retiring 12 of 13 Rays before Austin Meadows launched a deep drive toward right field. Judge attempted a leap at the warning track, banging his head on an overhanging part of the scoreboard as the game-tying drive rattled in the seats.
"I was right there," said Judge, who had never played a game in San Diego before this series. "I think I've got a shot at any ball that gets hit to right field. That's a tough one, especially with Cole out there competing his butt off. I've got to get up there and rob that one."
Cole bowed out after Gardner saved his bacon with a leaping catch against the left-field wall in the sixth inning, stealing a home run from breakout rookie Randy Arozarena, and the Yankees came up empty as their hitters searched for a big swing to break the game open.
New York managed only three hits, the last of which came on Aaron Hicks' sixth-inning single. Luke Voit struck out against Pete Fairbanks in that frame, leaving two men on, and the Yanks produced only one more runner before the lights flicked off on their season.
"To come up short the past couple of years is tough," Judge said. "Those scars are going to continue to make this team stronger, continue to make this team better. It's just going to make that World Series title so much sweeter in the end."