Offseason checklist: Yankees' needs and moves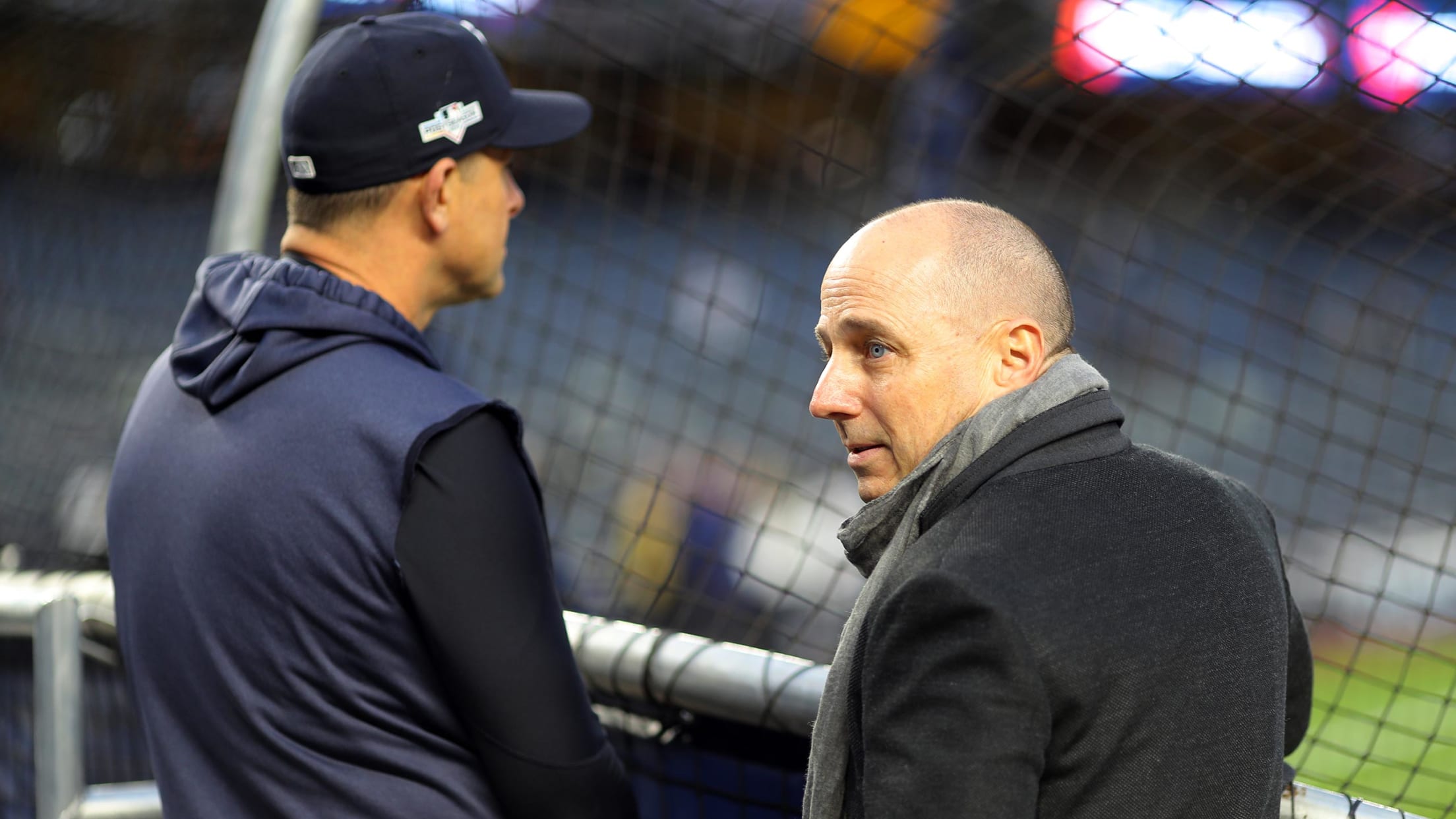 NEW YORK -- The Yankees won 103 games in the regular season, celebrating their first American League East title in seven years, but it has been a full decade since the sport's winningest franchise was able to call itself a World Series participant. Finding a way to be the last
NEW YORK -- The Yankees won 103 games in the regular season, celebrating their first American League East title in seven years, but it has been a full decade since the sport's winningest franchise was able to call itself a World Series participant. Finding a way to be the last team standing will once again be the goal for 2020.
"I know that, ultimately, the fan base doesn't care about anything as much as the final verdict, which is a world championship," general manager Brian Cashman said. "That becomes the exclamation point and the end-all, be-all."
So what are the Yanks' biggest needs entering 2020, and what moves have they made to address them? MLB.com is keeping track here. As the offseason continues, be sure to check back for updates.
BIGGEST NEEDS
Starting pitching
The Yankees have three talented starters in Luis Severino, Masahiro Tanaka and James Paxton. But for a powerhouse team that has fallen short in October three straight years, they could really use an ace to push them over the top. Gerrit Cole is the big name who's been linked to the Yanks in free agency, with the Angels and Dodgers also expected to be in pursuit. The 29-year-old right-hander would be the pitching prize of the offseason.
Closer
Aroldis Chapman could have opted out of the remaining two years and $30 million on his contract, but the 31-year-old left-hander will reportedly remain with the Yankees through 2022 after reworking his contract. Setup man Dellin Betances, who missed almost all of 2019 due to injury, is a free agent.
Center fielder
Aaron Hicks had Tommy John surgery on Oct. 30 and is not expected to return until June at the earliest. Veteran Brett Gardner is a free agent after 12 seasons in New York. Bringing Gardner back to fill in for Hicks is one option on the table for the Yanks, or they could try to bring in someone new to solidify their outfield until Hicks comes back. If they had to fill from within, Mike Tauchman would be the likely choice.
MOVES MADE
Nov. 20: Roster space cleared
The big headlines were devoted to Jacoby Ellsbury, whose seven-year, $153 million contract with the Yankees did not live up to expectations. Ellsbury was released with one year remaining on his deal, which appeared at the time to put the Yankees on the hook for the last $26 million of a pact that was signed prior to the 2014 season.
However, the Yankees reportedly plan to contest that, converting Ellsbury's contract to a non-guaranteed deal in hopes of avoiding some -- if not all -- of that payout. Additionally, the Yankees designated first baseman Greg Bird and left-hander Nestor Cortes Jr. for assignment; Cortes was subsequently traded to the Mariners for international signing bonus pool money.
The moves were necessary in order to clear space on the 40-man roster to protect seven prospects from the upcoming Rule 5 Draft: outfielder Estevan Florial and right-handers Deivi Garcia, Luis Gil, Brooks Kriske, Luis Medina, Nick Nelson and Miguel Yajure.
Oct. 30: Yankees buy out Encarnación
As expected, the Yankees declined a $20 million club option on first baseman/designated hitter Edwin Encarnación, instead paying a $5 million buyout. Encarnación hit .249 with 13 homers and 37 RBIs after being acquired from the Mariners in June, but the 36-year-old struggled in October, managing five hits in 31 at-bats (.161). The departure could provide more DH opportunities for Giancarlo Stanton.
Oct. 28: Rothschild dismissed as pitching coach
The Yankees will have a new pitching coach in 2020, with Larry Rothschild having been removed from a role in which he had served since 2011. The Yanks are looking to increase their usage of analytics and technology after adding Sam Briend as their organizational pitching coordinator this past summer. Two college pitching coaches -- Chris Fetter of the University of Michigan and Matt Hobbs of the University of Arkansas -- were among the early candidates.