A's Firework & Drone Light Shows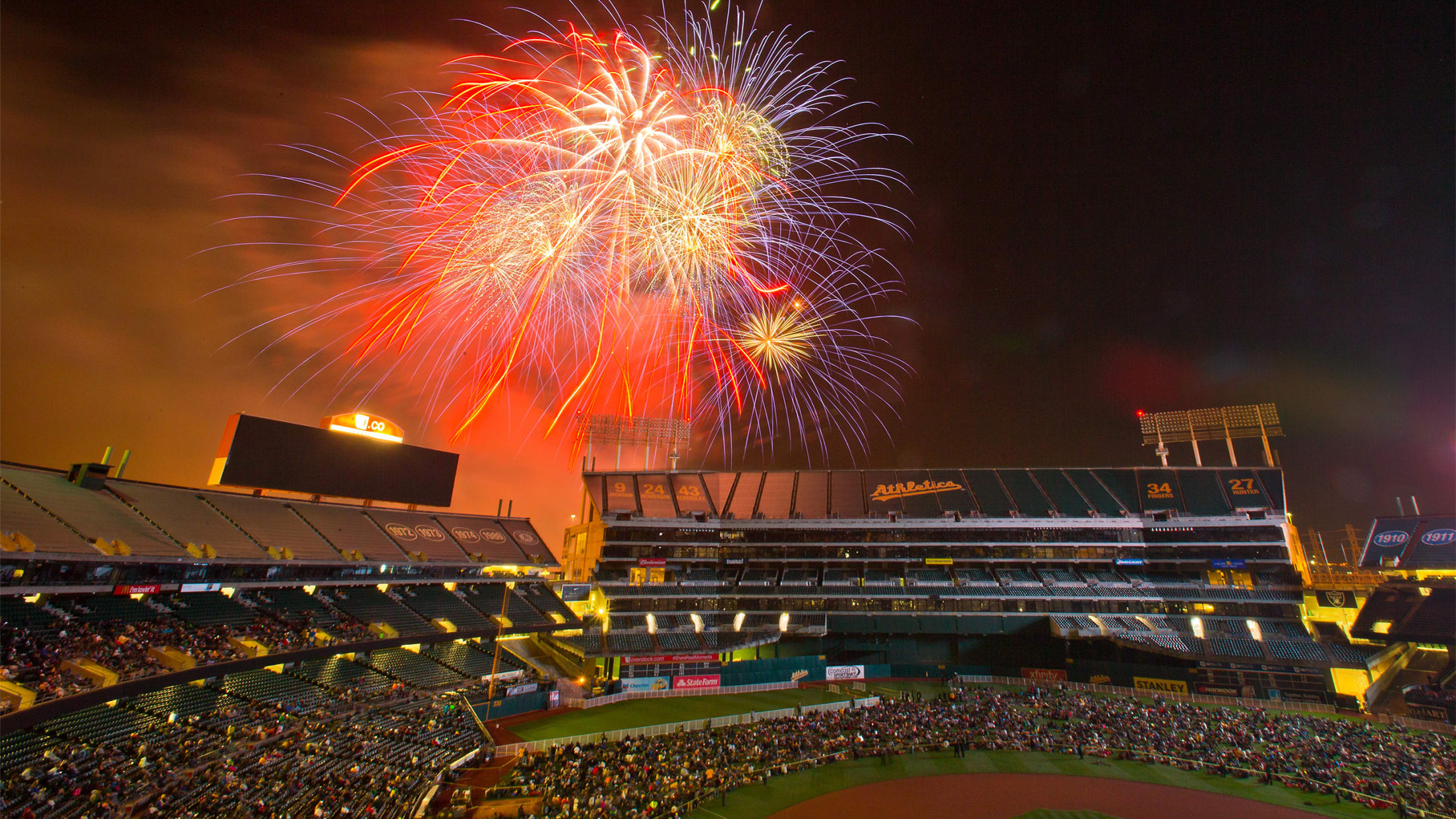 Mark your calendars! A's Firework and Drone Light Show dates announced for the 2022 season.
Want to attend these dates and more? Buy the Quarter Season Plan today and lock in seats for the biggest 24 games of the season with the added flexibility to move seats around if you cannot attend a game. For example, can't make it to Friday's game? Just move your two seats to Tuesday's game and enjoy A's baseball from the best available seats in your section!
Drone Light Shows
Friday, April 29 vs. Cleveland Guardians
Saturday, August 27 vs. New York Yankees
Fireworks
Friday, June 3 vs. Boston Red Sox
Monday, July 4 vs. Toronto Blue Jays
Friday, August 19 vs. Seattle Mariners
Friday, September 23 vs. New York Mets
* On-field seating is limited. Game times subject to change. All game times are listed in Pacific Time (PT).