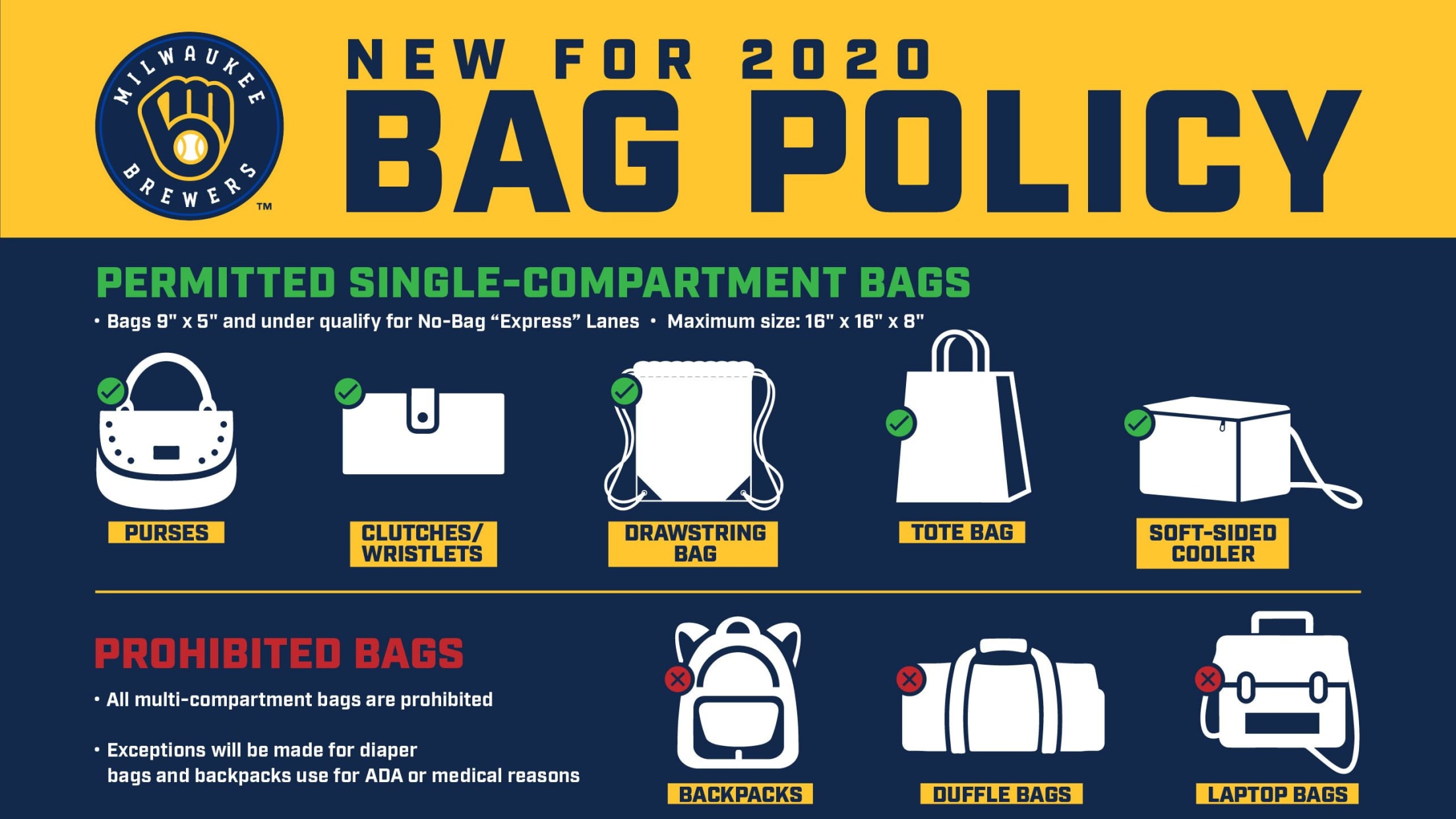 Purpose
This bag policy is being updated with the safety of all our guests in mind and to optimize the ballpark entry process.
Policy
This bag policy is being updated with the safety of all our guests in mind and to optimize the ballpark entry process.
Permitted Single-Compartment Bags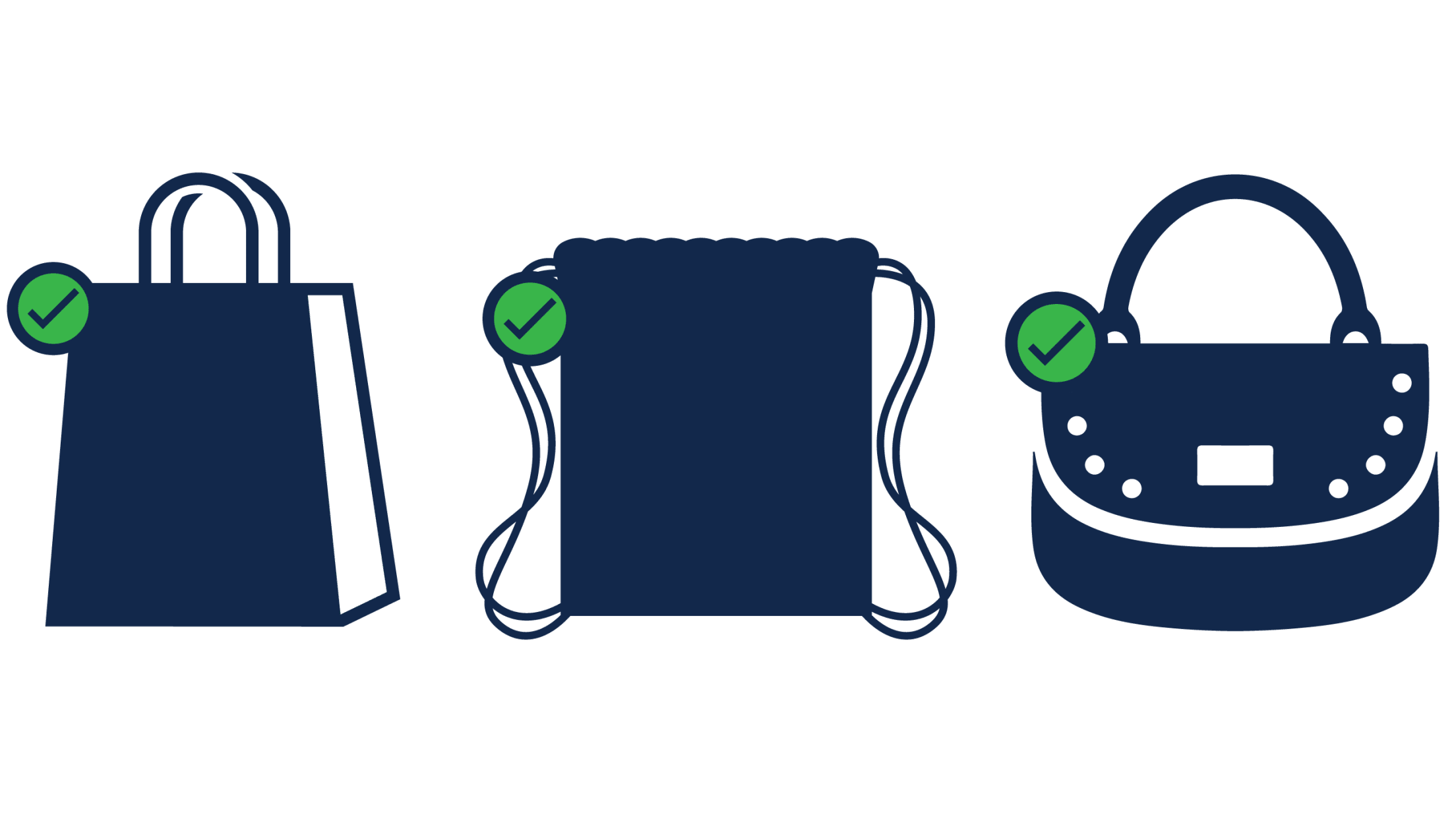 Single-zipper/single-compartment purses, clutches and wristlets
Single-zipper/single-compartment tote, drawstring and messenger style bags
Small single-zipper/single-compartment soft-sided coolers that do not exceed 16"x16"x8" will still be permitted
Bags 9" x 5" and under qualify for No-Bag "Express" Lanes.
Prohibited Bags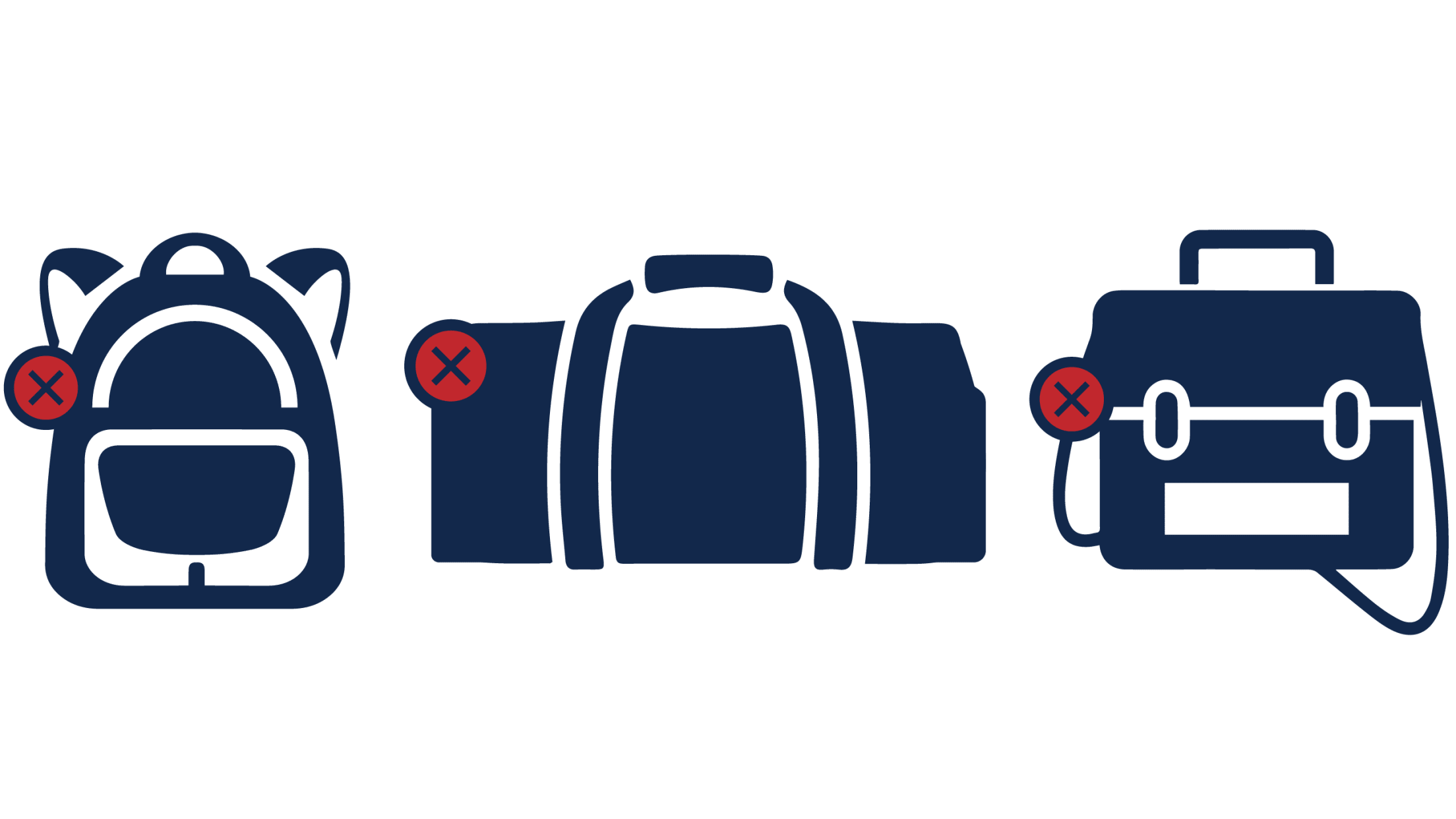 All backpacks, regardless of size or style.
Multi-zip or multi-compartment bags
Bags that exceed 16"x16"x8"
See the full list of prohibited items in the Miller Park Security Policy.
Exceptions will be made for diaper bags and backpacks used for ADA or medical reasons. Backpacks and multi-compartment bags purchased inside Miller Park during the game or event at Miller Park will be permitted for that day only.
FAQ
Why is this being done?
Achieving a more efficient guest entry process is the goal of this policy change. Fan safety and the overall customer experience at the ballpark remain our priorities.
When is the effective date?
Our new Bag Policy is effective, beginning with the 2020 season, including preseason exhibition games at Miller Park.
Why backpacks and multi-zip bags?
Backpacks, and multi-compartment bags have several compartments and are time-consuming to inspect. Prohibiting multi-compartment bags allows us to screen guests quicker and more effectively while also increasing the safety of our guests.
Does this mean I can't bring in my laptop? Diaper bag?
Single-zipper/compartment tote bags, purses, diaper bags, drawstring, laptop & messenger style bags, along with single-zipper/compartment small soft sided coolers are still permitted into Miller Park as long as they are smaller than 16"x16"x8". Laptops, tablets and other electronic devices continue to be allowed inside Miller Park.
I am bringing my family to the game, can I bring in a bottle of water or juice box?
Guests may not bring any cans, glass containers or alcohol into Miller Park. Soda, water or juice must be contained in factory-sealed plastic bottles. Guests may bring personal-size food items into Miller Park using appropriate containers.
I have medical needs, what am I supposed to do without being able to bring in my backpack?
If for any reason your medical equipment cannot be stored or transported in any of our approved bags (i.e. tote bags or drawstring bags), exceptions to our bag policy include backpacks used for ADA, medical or nursing reasons. Please see the Gate Supervisor assigned to your entry gate to receive the authorization to bring your backpack inside Miller Park.
What if I purchase a backpack within Miller Park, what happens then?
Backpacks will be offered at our retail stores inside Miller Park. If you decide to purchase a backpack while attending a game, you will be permitted to do so while on-site for that particular game. However, your backpack will not be permitted for any future games.