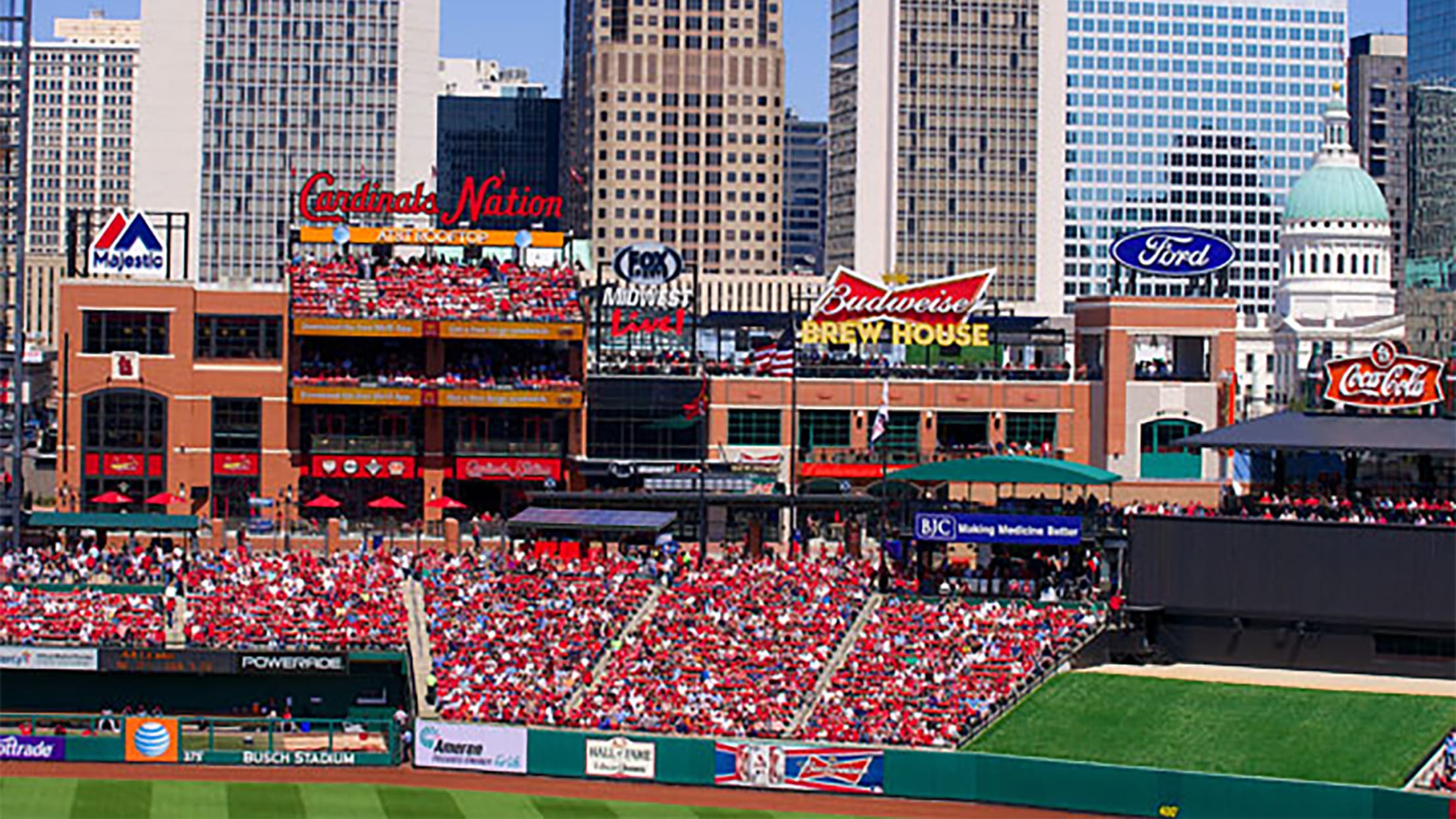 The construction of Ballpark Village represents the next step in the Cardinals' vision for downtown St. Louis that began with the opening of the new $411 million privately-financed Busch Stadium in 2006. Located on 10-acres just north of Busch Stadium, Ballpark Village is the first master-planned development designed around a new Major League Baseball ballpark. The $100 million first phase of Ballpark Village opened in March 2014 and represents one of the top restaurant and entertainment districts in the region. The 100,000 square foot, multi-story project is visible beyond the left center field wall, and compliments the energy and excitement of the game day experience.
The first phase of Ballpark Village is anchored by Cardinals Nation, Budweiser Brew House, Fox Sports Midwest Live!, PBR St. Louis - A Cowboy Bar, Howl at the Moon, and Drunken Fish. Ballpark Village features five live performance stages, the largest retractable roof of its kind, the biggest indoor TV screen in the Midwest and an outdoor festival space that recreates the infield of the previous Busch Stadium in its exact historical location.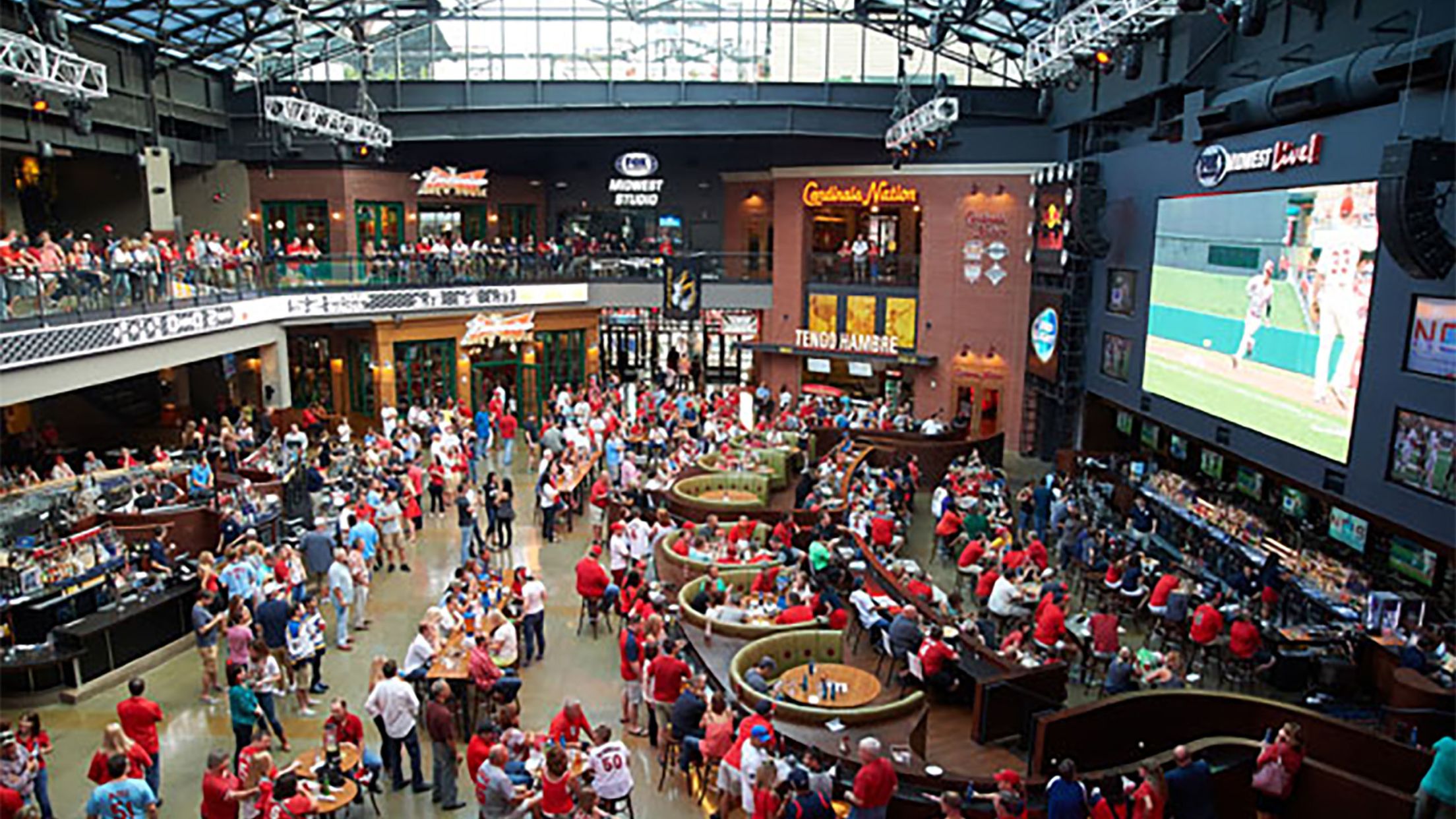 At the heart of Ballpark Village is the central gathering place and plaza known as Fox Sports Midwest Live!. FOX Sports Midwest Live! is a 20,000 square foot entertainment marketplace featuring a world class audio-video presentation including a 40-foot diagonal LED screen above a stage, providing St. Louis sports fans with the best sports viewing experiences in the country and enhancing live events with immersive audio and video. Also included under the one-of-a kind 100 foot long retractable glass roof is a stage for live concerts, a 200-seat restaurant, and a VIP seating area to enjoy the big game.
FOX Sports Midwest, the television home of the Cardinals, has a state of the art studio on the second level overlooking the FOX Sports Midwest Live! FOX Sports Midwest produces more than 200 shows per year at the new studio, which features a look directly into Busch Stadium from behind the anchor desk. Meanwhile, visitors inside Ballpark Village are able to watch FOX Sports Midwest's shows live and cameras inside and around the entertainment district will show the game day atmosphere. The Cardinals Live pre-game and post-game shows air live from the studio for home and road games.


A strong corporate partner with the Cardinals for years, Anheuser-Busch's Budweiser Brew House showcases the brewer's history in St. Louis and the brewer's expansive reach around the globe today. The restaurant features a full menu, more than 100 national and international beers on tap, live music on a nightly basis, a lush outdoor beer garden and a stunning rooftop deck with prime views into Busch Stadium.
PBR St. Louis - A Cowboy Bar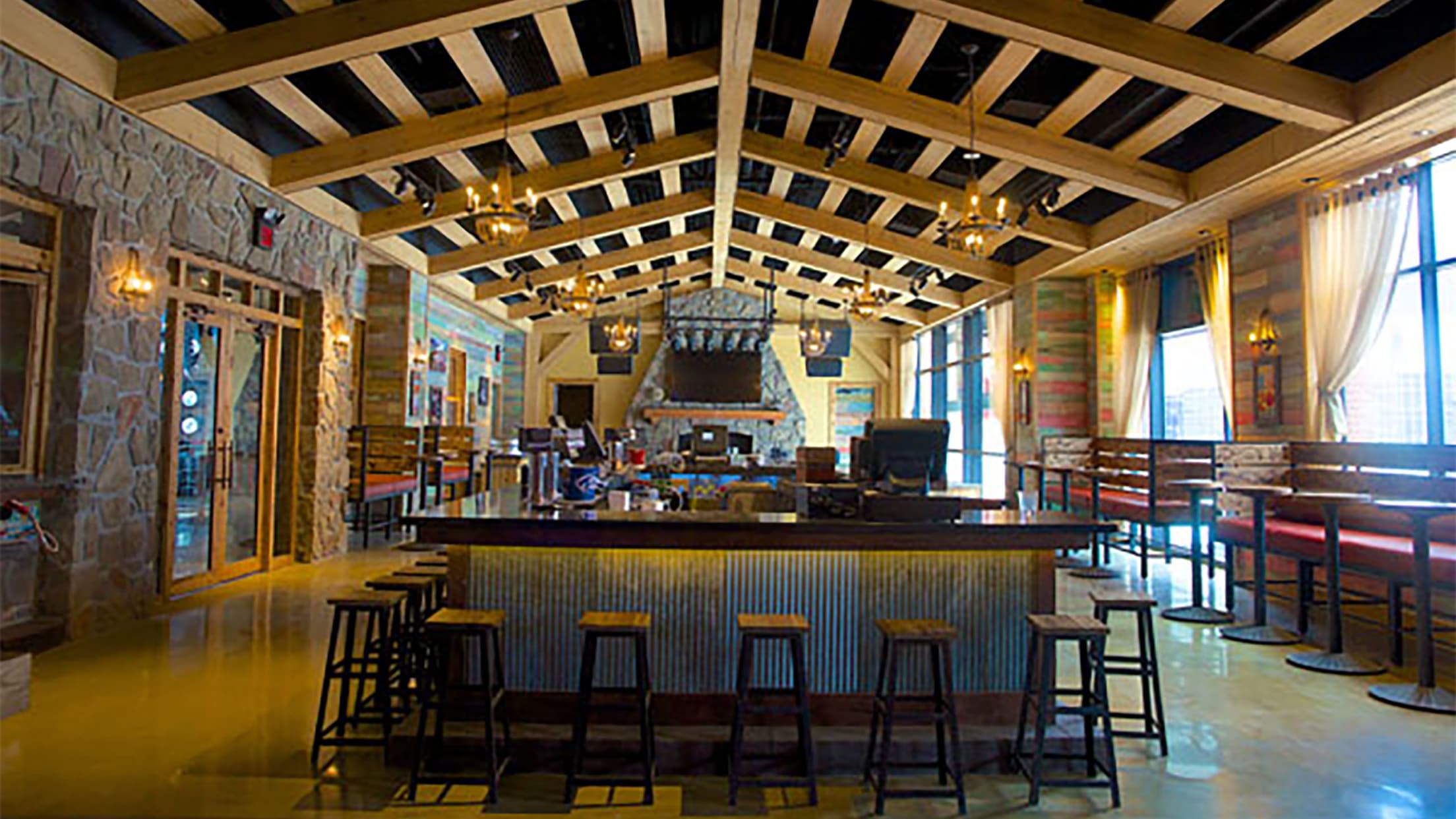 PBR St. Louis - A Cowboy Bar brings an authentic world-class country experience to Ballpark Village. Each location of PBR (Professional Bull Riders) features its own unique high-quality design, but with shared attractions including a large dance floor, a soft-seating lounge area, private outdoor balconies, multiple bars, and the world's meanest mechanical bull as a showpiece element to the club. PBR St. Louis offers an expansive beer and bourbon list.
A live music joint, The Barn located inside PBR St. Louis, continues the great live music tradition PBR venues have become known for around the United States. It features the best local, regional and national entertainment on a nightly basis. The intimate setting features a stage in front of the grand stone fireplace, state-of-the-art sound and cathedral ceilings exemplifying a chic but rustic barn feel. The Barn shares a 70 foot island bar with PBR and will embark floor to ceiling windows with Arch and city skyline views.
Tengo Sed, Tengo Hambre & Ted Drewes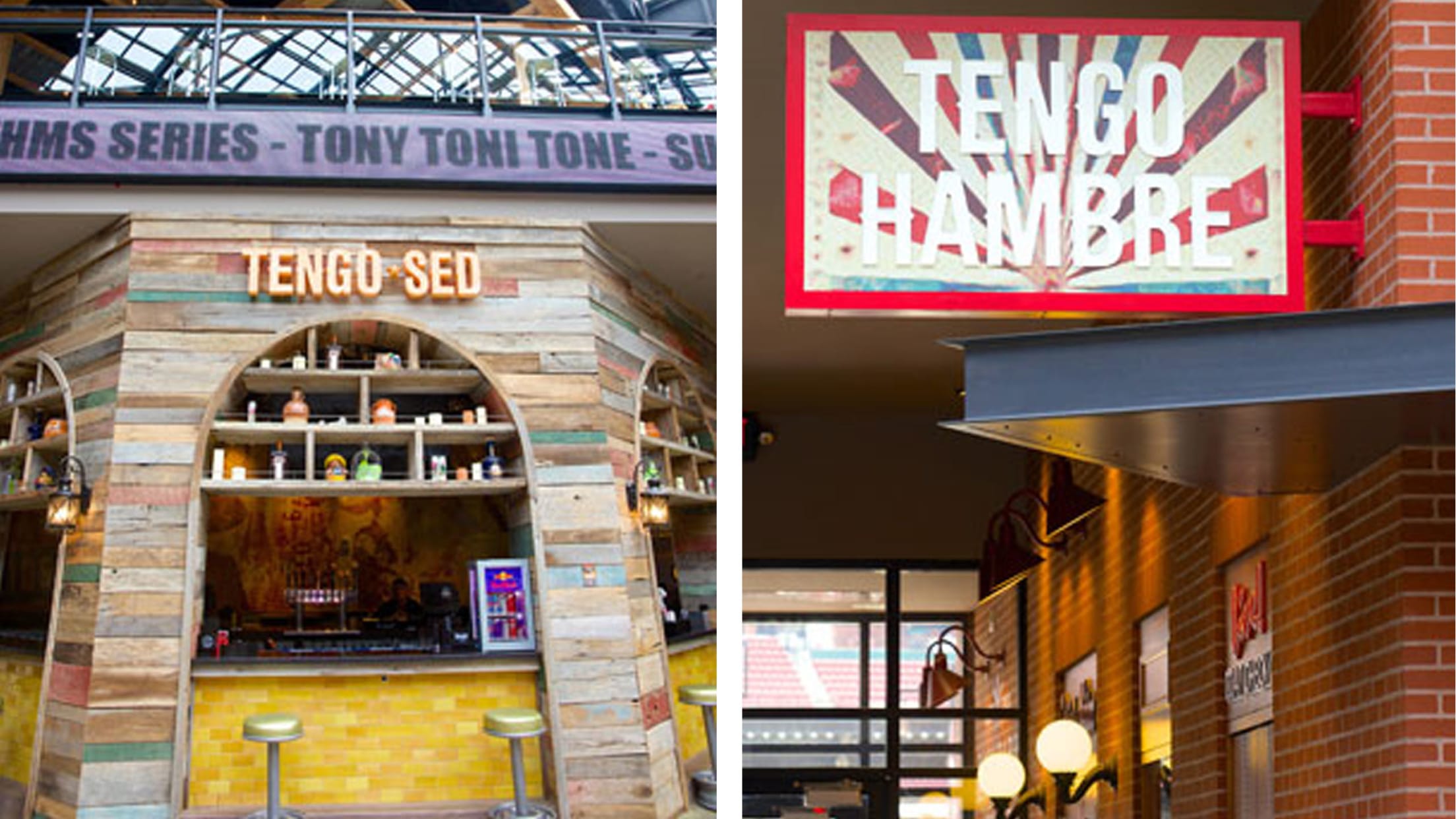 Tengo Sed is all Fiesta, No Siesta. This cool, eclectic and high energy hang-out within the Live! Marketplace features south of the border flavor including in-house specialty sauces, Tex-Mex favorites and disarmingly good margaritas. Tengo Sed provides a lively atmosphere with great views of the Fox Sports Midwest Live! concert stage.
Tengo Hambre, a fast-serve counter brings unique style and approach to Tex-Mex dining in the Live! Marketplace. Tengo Hambre will serve its famous street tacos and margaritas on-the-go.
St. Louis' favorite frozen custard, Ted Drewes, is a feature product inside Fox Sports Midwest Live! and on the new exterior event plaza located on the former Busch Stadium infield. Ted Drewes has been selling frozen custard and Christmas trees in the St. Louis region since he opened his first Gateway City location in 1930.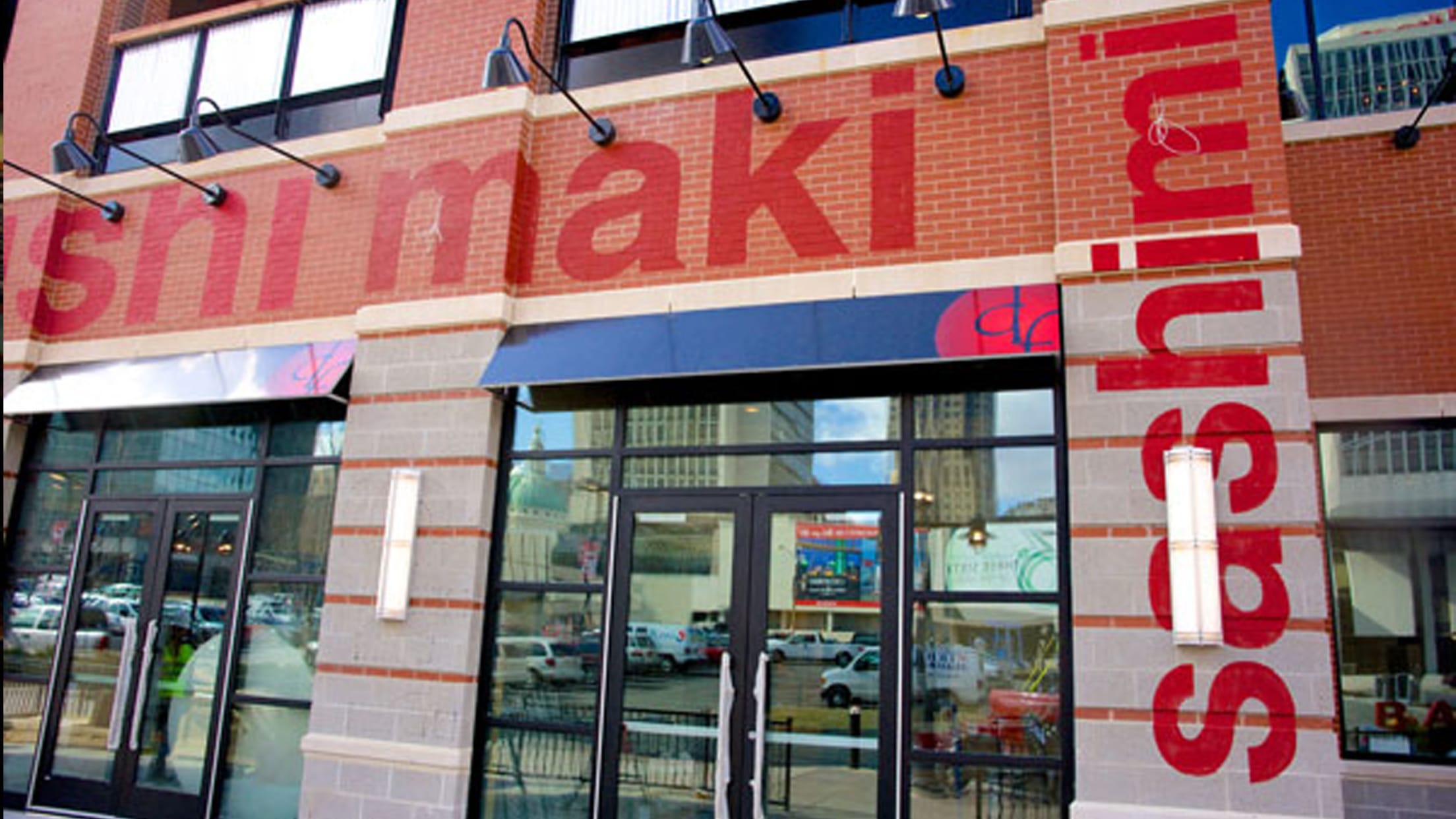 Locally owned by Munsok So, Drunken Fish is widely recognized as the premier sushi restaurant in the region. Drunken Fish boasts a sensational selection of sushi, Japanese cuisine and inventive cocktails. From traditional sushi rolls to unique creations, Drunken Fish has a dish for every appetite. Drunken Fish's menu features an impressive happy hour, which was voted 'Best Happy Hour in St. Louis'.
Where Baseball Past, Present & Future Come Together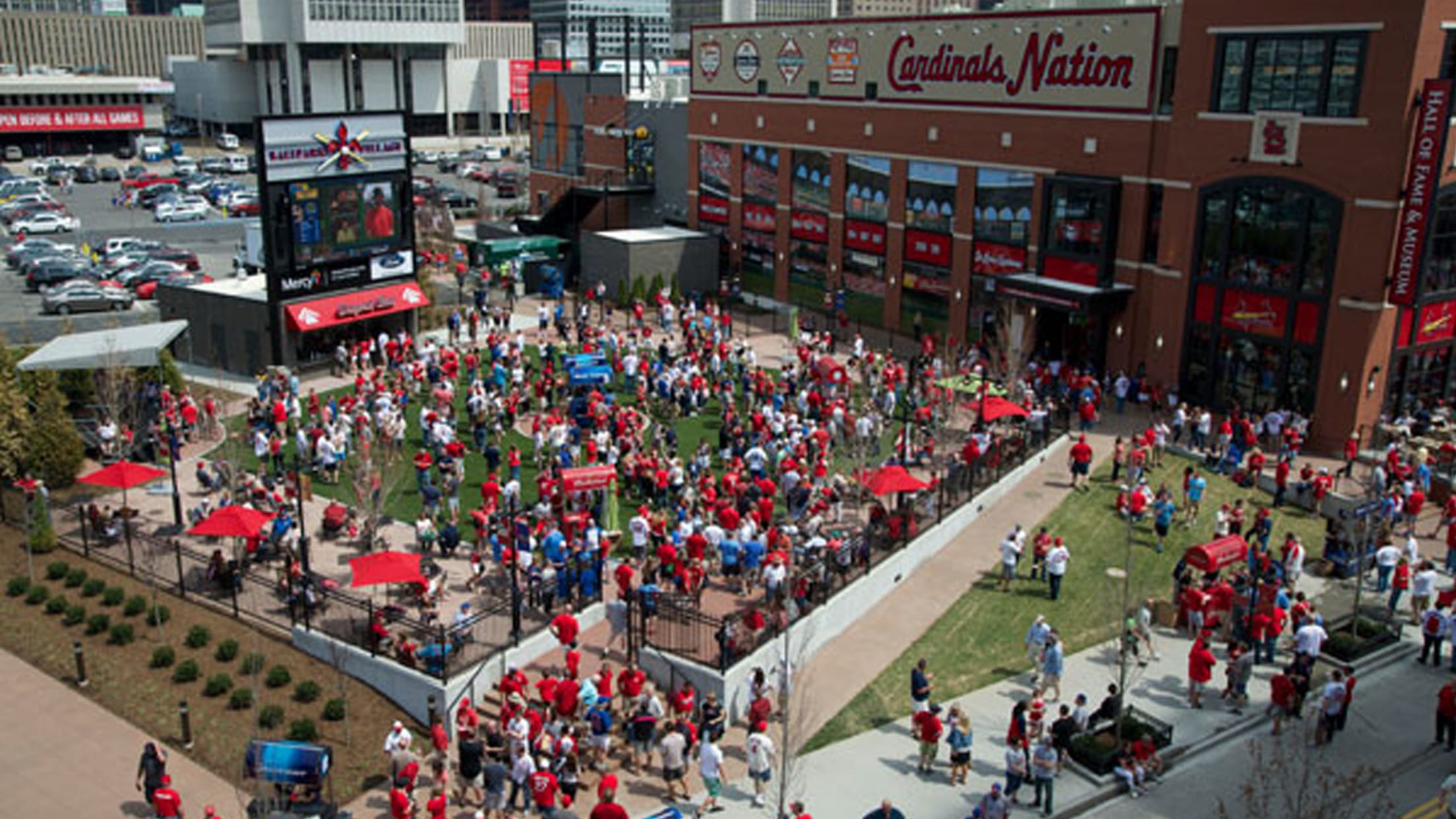 Laid out along the same lines as the old ballpark's diamond, the Busch 2 Infield gives fans a chance to walk the sacred ground once tread upon by legends. Complemented by food booths and a videoboard, the site offers a prime gathering space for pregame ceremonies and activities, as well as movie nights and other events when baseball takes a break.