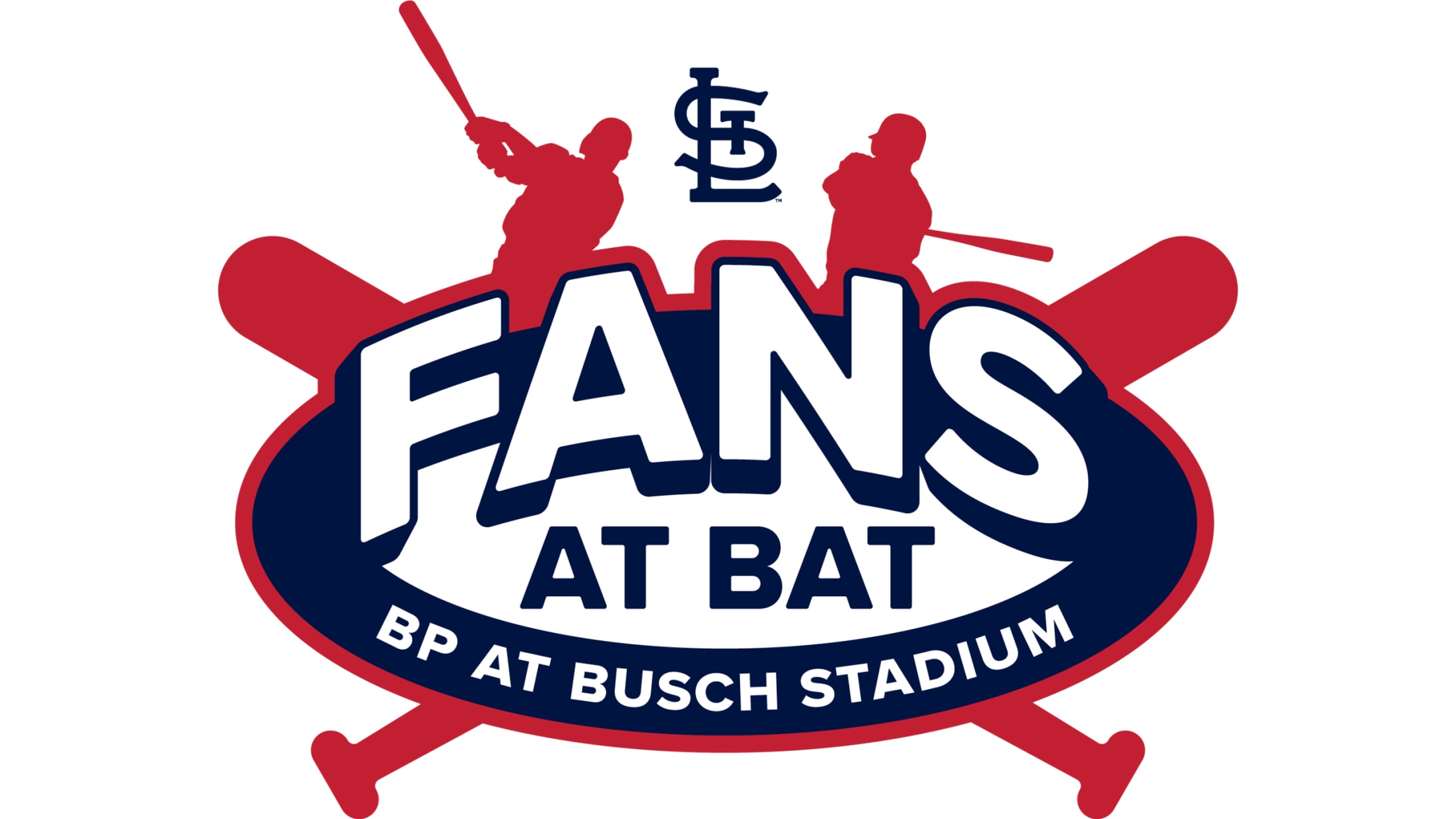 Batting Practice Experience at Busch Stadium
Fans at Bat is back at Busch Stadium!
On Thursday, April 6, Thursday, April 20 and Thursday, May 25, during the 2023 season, Cardinals fans can take on-field batting practice at Busch Stadium.
Each $1,350 package includes access for up to 12 people:
45-minute instruction and batting practice with two of our alumni players
Brief behind the scenes stadium tour
Keepsake autographs from your alumni instructors
Sample Group Schedule:
10 minutes – Arrival and check-in
30-35 minutes – Behind the scenes stadium tour
5-10 minutes – Introduction chat with your alumni coaches
35-40 minutes - Batting practice on the Busch Stadium infield
Safety Precautions:
Guests are asked to bring their own bats and batting helmets as this equipment. Guest equipment must meet the National Operating Committee on Standards for Athletic Equipment (NOCSAE) performance standard
Children ages 12+ may participate
All participants will be asked to submit full contact information and complete a health and safety waiver at least 24 hours in advance of their ticketed time
Please do not come to Busch Stadium if: (i) you are experiencing any current symptoms of COVID-19 (visit CDC website); (ii) you are awaiting the results of a COVID-19 test taken due to your symptoms or a known exposure to a positive case, or (iii) you have been in close contact with someone who is COVID-19 positive and are observing a recommended quarantine.
Frequently Asked Questions
Will I know which alumni instructors will be with my group?
We are excited to present a great group of Alumni instructors but unfortunately will not be able to confirm the schedule for instructors in advance.
Can children participate?
This experience is only available to children aged 12 and above. All children will be subject to the same safety precautions as adults, including a health and liability waiver that must be signed by the minor's legal guardian in advance of the event.
Can we bring food or beverages into the ballpark?
No outside food or beverage will be allowed in the ballpark for this event.
Can I wear my baseball cleats?
By request of our Grounds Crew, no cleats will be allowed. Only closed-toe, rubber-bottom athletic shoes can be worn. Participants arriving in inappropriate footwear will not be permitted access.
How do I know if my equipment meets NOCSAE performance standards?
Information about the National Operating Committee on Standards for Athletic Equipment (NOCSAE) performance standard can be found at www.NOCSAE.org.
My group is fewer than 12 people. Can I get a discount?
Each package, priced at $1,350, is for up to 12 guests. There is no discount available for groups of less than 12. Each group will receive the same 30 minute behind the scenes stadium tour and 45-minute window of batting practice and instruction with our alumni players.
Can we bring more than 12 people if the others are just there to watch the batting practice?
No, each group is limited to a total of 12 participants.
What if a member of my group arrives late?
Groups are asked to fully gather and enter the stadium together at their ticketed time. Late-arriving participants may not be permitted.
What happens in the case of rain or bad weather?
In the case of inclement weather or challenging field conditions, batting practice sessions will be cancelled and ticket prices will be refunded.