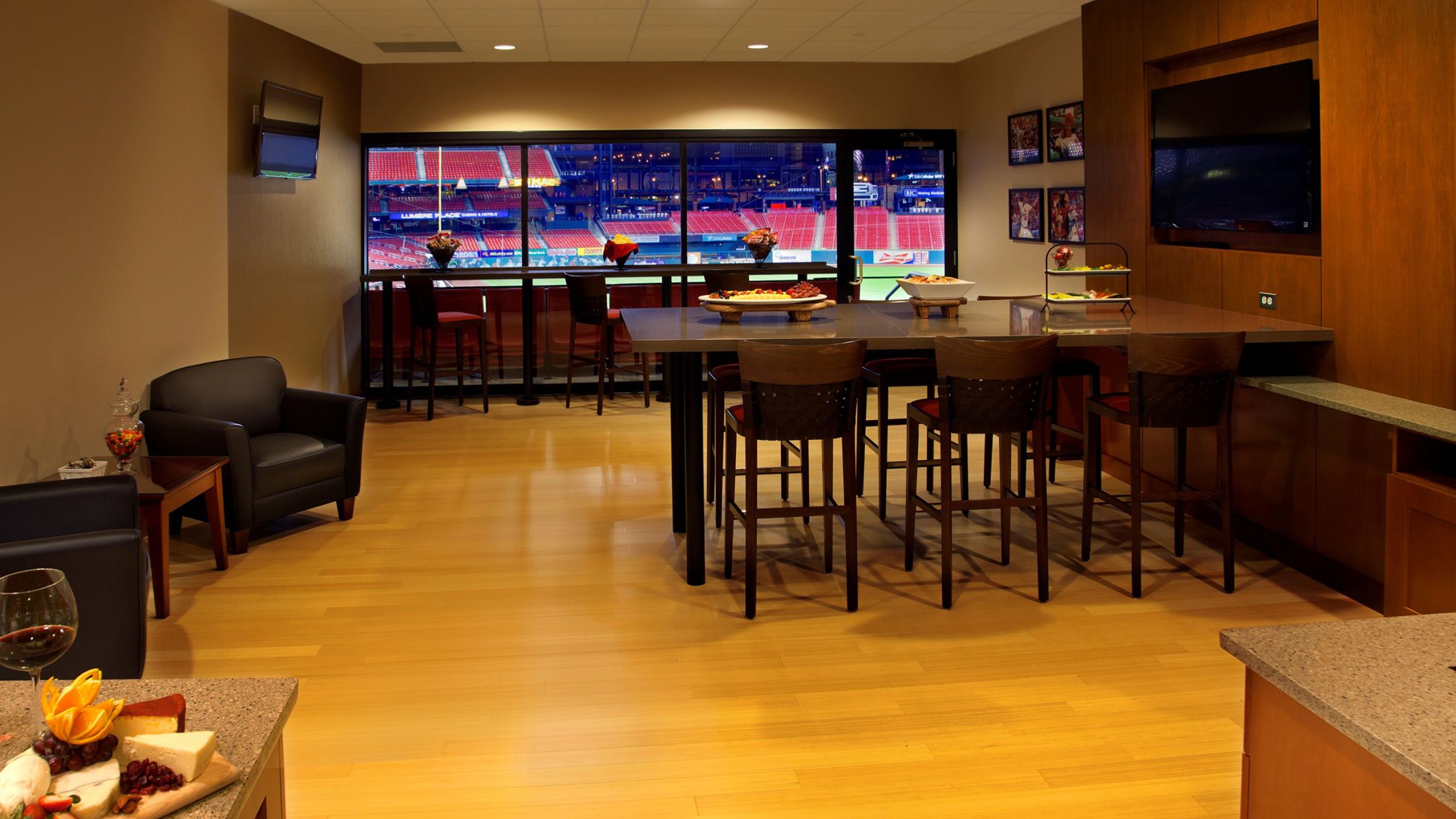 Diamond Suites are on sale now. Call 314-345-9000 to reserve your suite.
Suite Levels between 1st and 3rd Base
Host your group in style in a Cardinals Diamond Suite. The Diamond Suites include a buffet and full bar service. Perfect for celebrating a special occasion or entertaining VIP clients!
Amenities
Indoor air-conditioned social area with covered outdoor stadium seating
Personal bartender
2 VIP Lot C parking passes
Unlimited buffet that includes hot dogs, brats, smoked BBQ beef brisket, baked Italian chicken, nachos & cheese, Caesar salad, pasta salad, cookies & brownies
Full bar service that includes mixed drinks, wine, Budweiser, Bud Light, Shock Top, Goose Island IPA and Coca-Cola products
Buffet service begins when gates open and will be available until 1 ½ hours after scheduled game time
Bar service begins when gates open. Alcoholic beverages will be available through the bottom of the 9th inning. Non-alcoholic beverages available through the end of the game.
Capacity ranges from 14 to 30-person suites
Diamond Suites vary in size and layout. Please call 314-345-9000 with any specific questions, including accessible seating
*Gates will open 1 ½ hours prior to scheduled game time on Monday – Thursday; 2 hours prior to scheduled game time on Friday - Sunday
Diamond Suite Rain Delay Policy: In the event of a rain delay, alcohol service will end 2½ hours after scheduled game time.