Major League Baseball has officially announced a plan to return to play for the 2020 season. A modified, 60-game schedule will begin in late July.
Due to the cancellation of all originally scheduled 2020 games, Theme Ticket events are cancelled and ticket buyers will be refunded their full purchase price, including all fees. This refund will be automatically credited back to the original credit card used for purchase. Tickets do not need to be returned to receive the refund, unless purchased with cash or Cardinals Gift Card in person at the Busch Stadium Box Office. Visit cardinals.com/refund for more information.
As soon as further information is available, we will provide updates on the Theme Tickets schedule.

October is coming. It's been 9 years since House Cardinals of St. Louis ruled over the 30 kingdoms. 7 years ago, they sought to take back what was rightfully theirs, but were denied power & banished beyond the Wall.
The King beyond the Wall- Lord Dewitt, 3rd of his name- is calling upon all birdlings & Whitey (Herzog) Walkers to join forces with him at the Red(bird) Keep. Those souls brave enough to enlist can sign up & pledge their honor to receive their very own armour. An official Game of Thrones® Iron Throne will be on hand for those who dare to take a seat.
October is coming, & House Cardinals of St. Louis, 11-time rulers of the realm, feared crusaders of Clark Street, true commanders of the Central, & rightful heir to the commissioner's throne are ready to retake what is theirs... Are you?
What's RED and FRED may Never Die!
Please note: The Game of Thrones t-shirt is available ONLY with the purchase of a special Theme Ticket. All Theme Ticket purchases that include giveaway items will come with a game ticket and a separate voucher. The voucher can be redeemed during the game's distribution window for that event's giveaway item. You will not be able to receive the item unless you have your voucher with you at the event. Exchanges for other sizes will not be available at distribution. You may pick up your t-shirt at the Budweiser Terrace Theme Tickets kiosk, across from Section 431.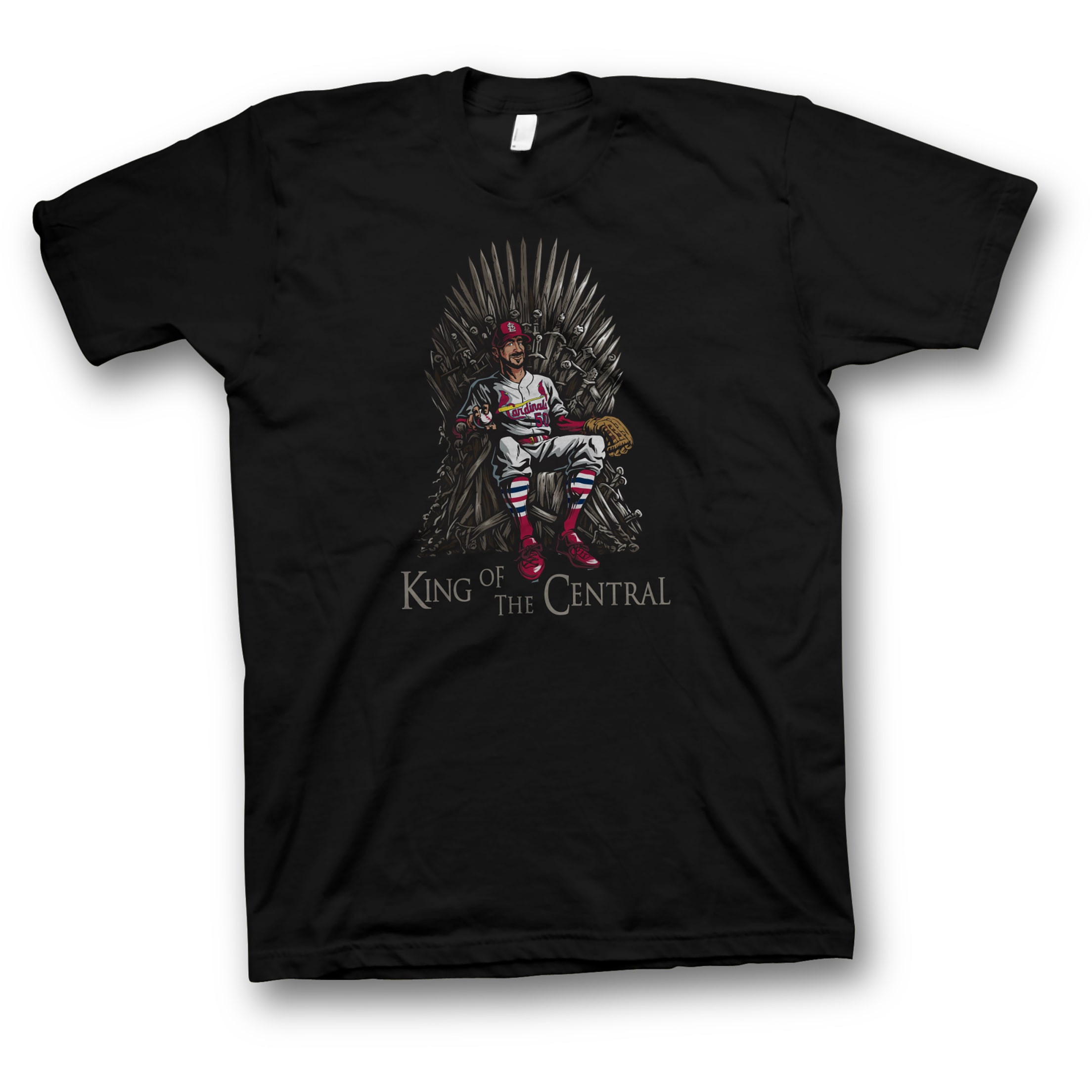 Game of Thrones® & ©2020 Home Box Office, Inc.