2020 Willie Mac Award Winner, Mike Yastrzemski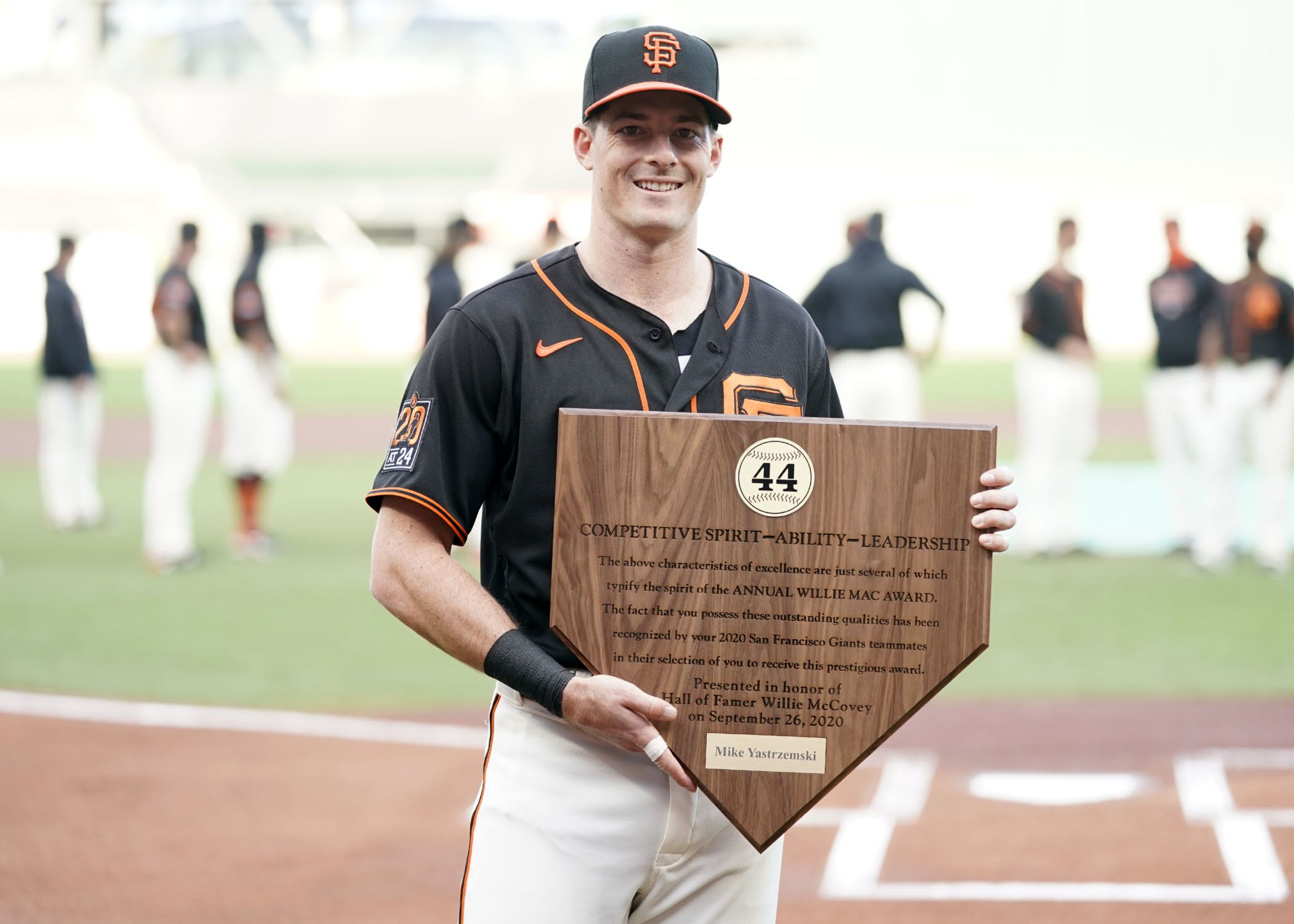 The Willie McCovey Award is an annual honor bestowed upon the most inspirational player on the team, as voted upon by Giants players, coaches, training staff, clubhouse staff and the fans. This season marks the 41st anniversary of the award, which was established in 1980, in honor of legend and Hall of Famer Willie McCovey. Engraved on the plaque are the words "Competitive Spirit, Ability and Leadership" to characterize the qualities McCovey exemplified.
Fans have until Monday, September 20 to vote. The winner of the fan vote equals one (1) vote. The 2021 Willie Mac Award Ceremony will be held pre-game on Friday, October 1.