Cirque du Soleil - Amaluna
Event Information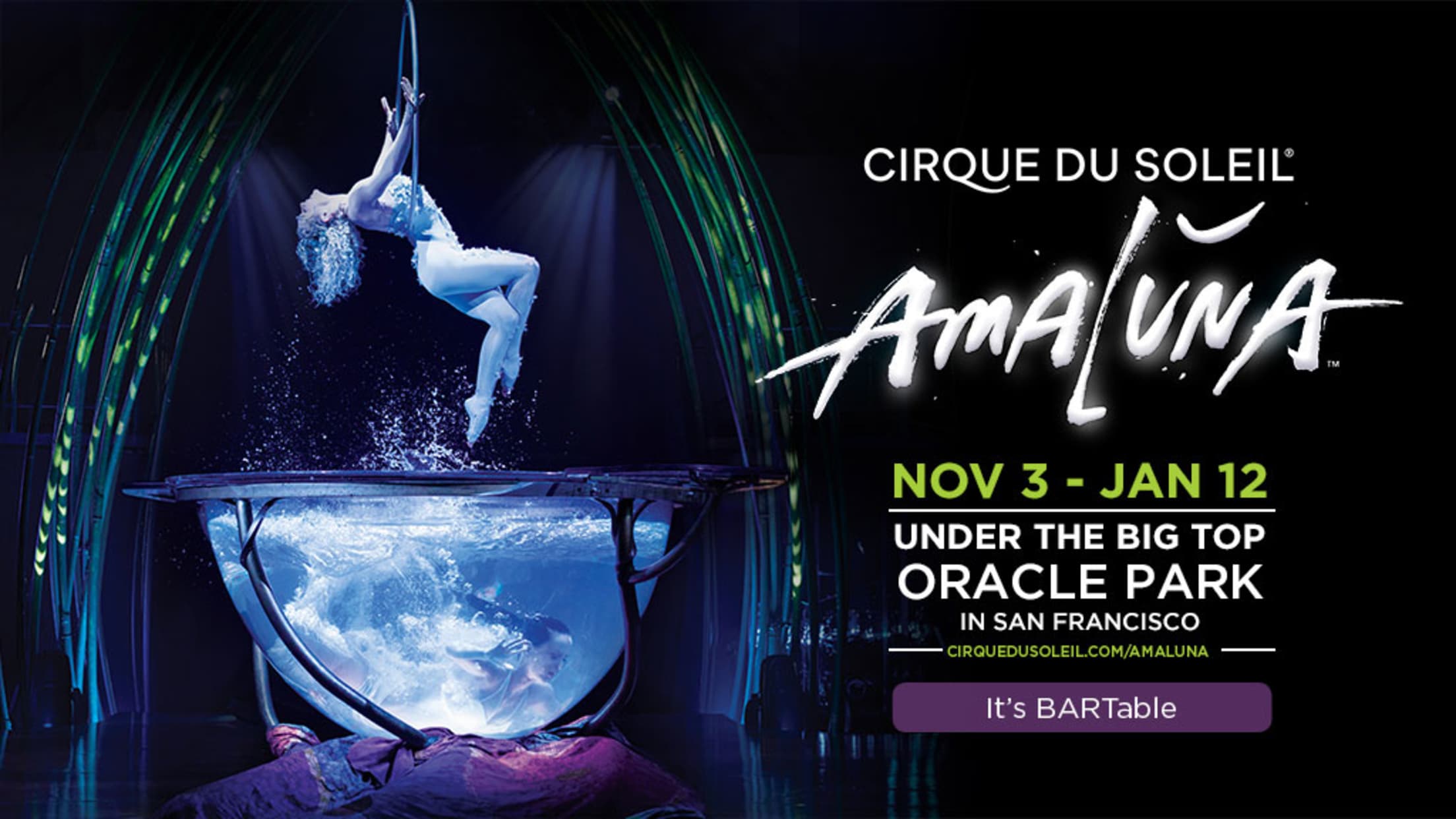 Cirque du Soleil returns to the San Francisco Bay Area with AMALUNA. Inspired by Shakespeare's The Tempest and elements of Romeo and Juliet, Cirque du Soleil's Amaluna invites you to a mysterious island ruled by goddesses and guided by the cycles of the moon where the natural elements - particularly water - play a huge role in creating this unforgettable show.
The show will be performed under the Big Top in Lot A at Oracle Park beginning Sunday, November 3, 2019 until Sunday, January 12, 2020.
Amaluna invites the audience to a mysterious island governed by Goddesses and guided by the cycles of the moon. Their queen, Prospera, directs her daughter's coming-of-age ceremony in a rite that honors femininity, renewal, rebirth and balance which marks the passing of these insights and values from one generation to the next. In the wake of a storm caused by Prospera, a group of young men lands on the island, triggering an epic, emotional story of love between Prospera's daughter and a brave young suitor. But theirs is a love that will be put to the test. The couple must face numerous demanding trials and overcome daunting setbacks before they can achieve mutual trust, faith and harmony. Amaluna is Cirque du Soleil's 42nd original production since 1984, and its 19th show presented under the Big Top. The company has brought wonder and delight to more than 190 million spectators in more than 450 cities on six continents.