Fan Appreciation Ticket Offer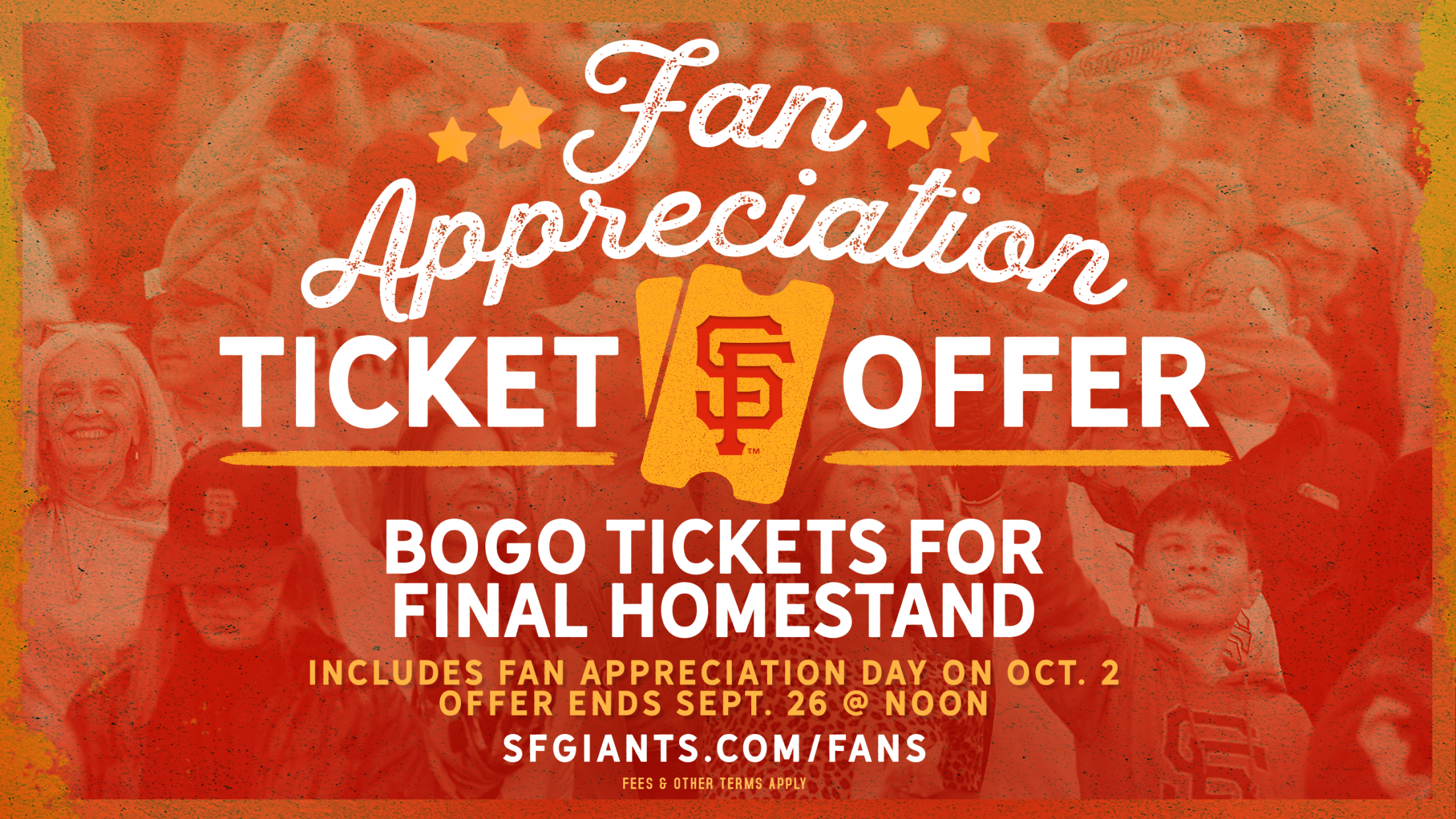 This offer has ended.
Tickets purchased through this offer are not available to ticket brokers or ticket resellers. Tickets may not be resold or otherwise distributed to individuals not personally associated with the ticket purchaser. The sale, attempted sale or transfer of tickets purchased through this offer in violation of this policy is prohibited. Tickets purchased in violation of this policy will be revoked without refund.
Fees and other terms apply. Price point and seating category varies by game.
This sale is available from 10 a.m. on Thursday, September 15 through 12 p.m. on Monday, September 26. This offer is online only. Min of 2 tickets, max of 6 tickets per game. Tickets must be purchased in increments of two, with each ticket priced at 50% off full price This offer cannot be combined with other offers and promotions.