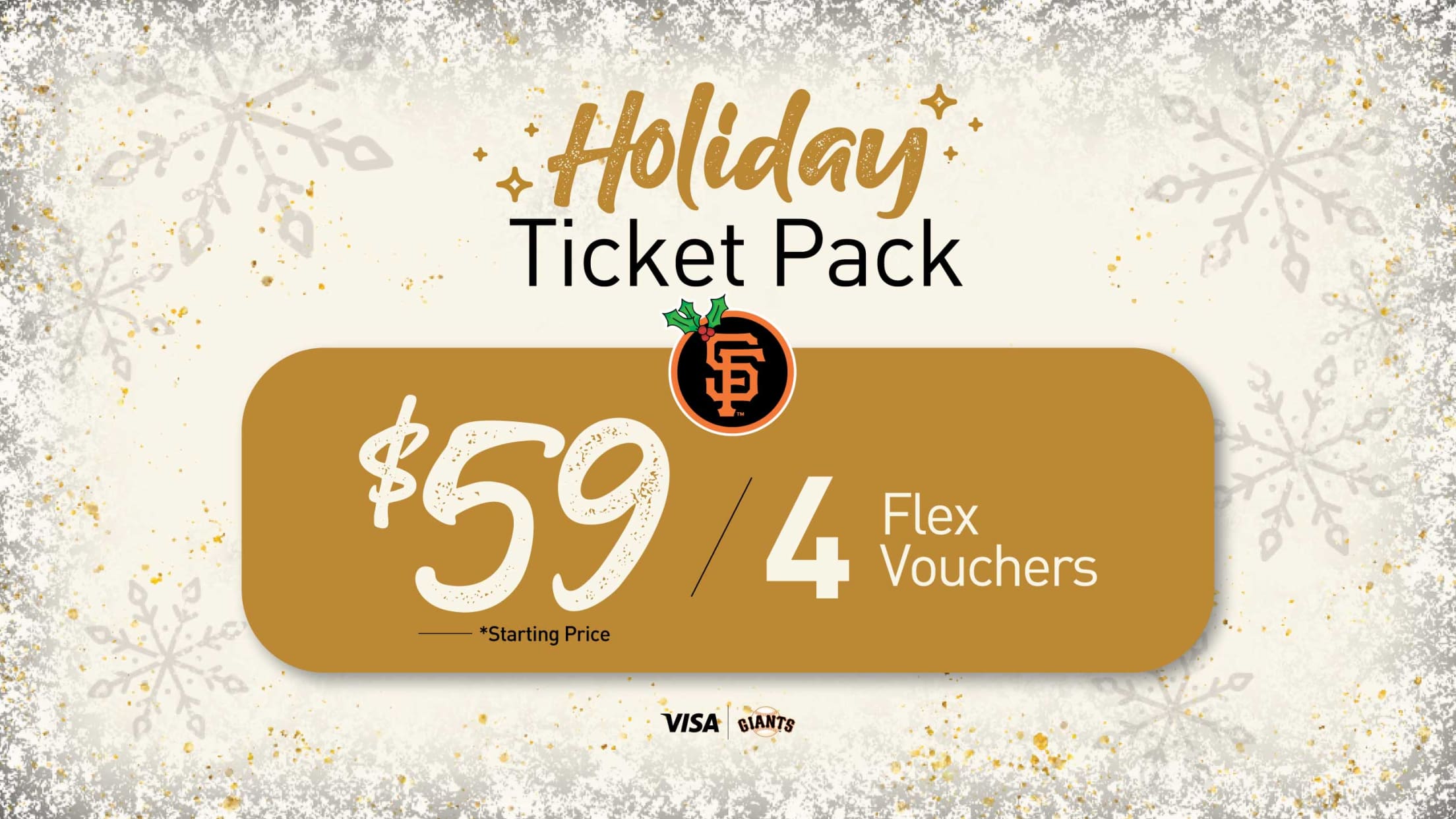 Give the gift of Giants baseball (or treat yourself) this holiday season with the Holiday Ticket Pack!
Each pack includes four (4) or eight (8) flex vouchers, redeemable for most 2020 Giants games.
Don't worry about pre-selecting games for the recipient. Vouchers can be sent as a gift!
Holiday Ticket Packs = early access! Voucher redemption begins on February 5th, 3 days before tickets go on sale to the public
Vouchers can be redeemed into a single game or into multiple games.
---
Tickets associated with Holiday Ticket Pack vouchers are subject to availability and can only be redeemed online. Holiday Ticket Pack vouchers and redeemable tickets are not available to ticket brokers or ticket resellers. Tickets may not be resold or otherwise distributed to individuals not associated with the ticket purchaser. The sale, attempted sale, or transfer of tickets redeemed through this offer in violation of this policy is prohibited. Violation of this policy may result in the revocation of certain or all tickets redeemed.