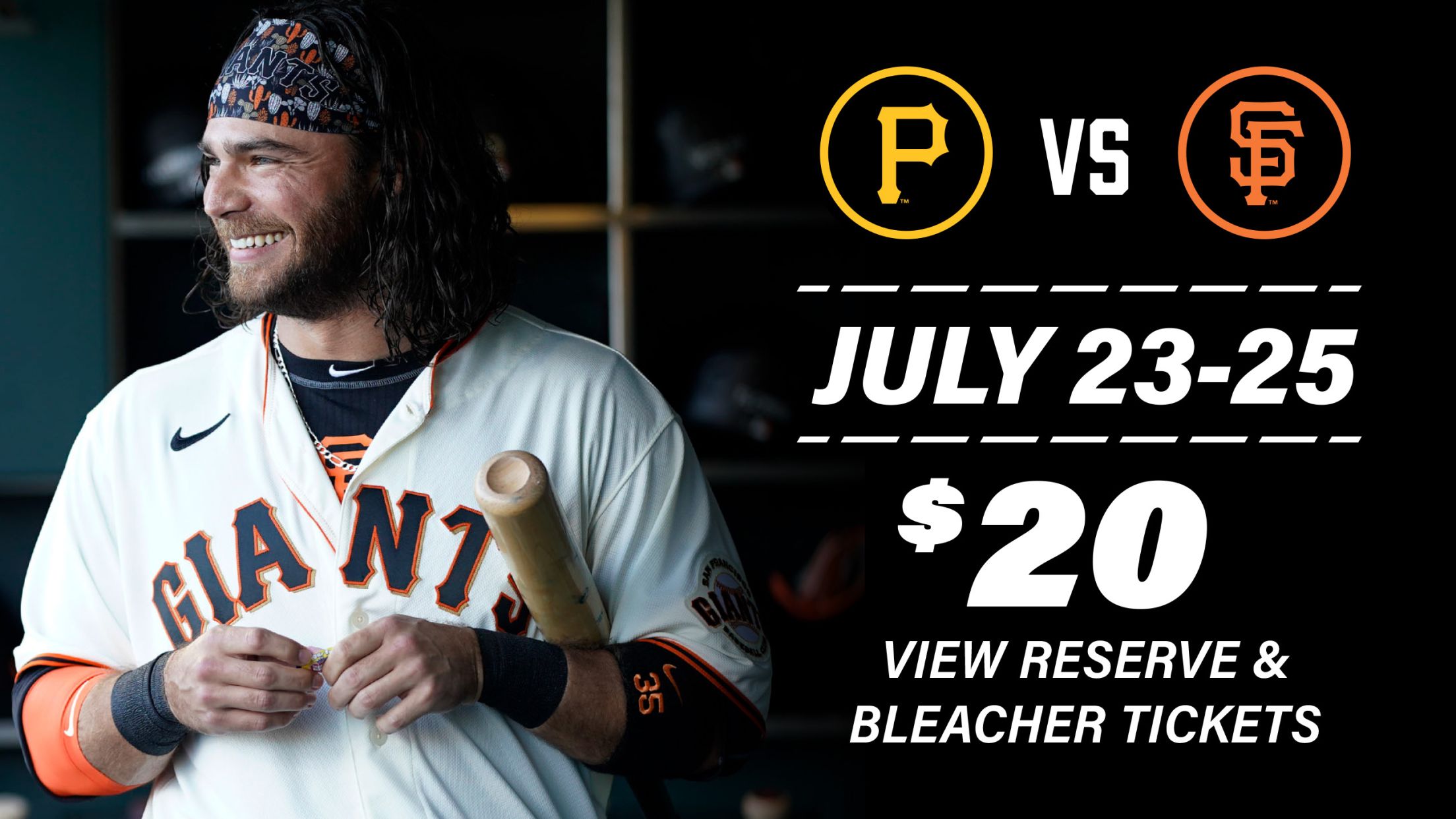 Enter the code HOME to get $20 tickets in View Reserve or Bleachers to any of the Giants vs. Pirates weekend games.
The terms and conditions for tickets have been updated to address circumstances related to COVID-19, read them here. By purchasing a Giants ticket, you accept all Terms and Conditions applicable to ticket purchase, including the updated terms.
State and local health officials are actively monitoring the status of COVID-19 in our community and retain the authority to change or modify rules and regulations associated with large events.
Tickets purchased through this ticket offer may not be resold or otherwise distributed to individuals not associated with the ticket purchaser. The sale, attempted sale, or transfer of tickets purchased through this ticket offer in violation of this policy is prohibited. Violation of this policy may result in the revocation of certain or all tickets purchased.