Edgar reflects on journey during Hall tour
'Greatest designated hitter of all time' in awe of Cooperstown surroundings
COOPERSTOWN, N.Y. -- "That man is the greatest designated hitter of all time, and he's going to be enshrined here in July," whispered a Hall of Fame visitor to his daughter, as the two watched Edgar Martinez make his way through the National Baseball Hall of Fame and Museum during
COOPERSTOWN, N.Y. -- "That man is the greatest designated hitter of all time, and he's going to be enshrined here in July," whispered a Hall of Fame visitor to his daughter, as the two watched Edgar Martinez make his way through the National Baseball Hall of Fame and Museum during his orientation visit on Monday.
The journey to Cooperstown has been a long time coming for Martinez, who was elected in his 10th and final year of eligibility, and he was rapt as Erik Strohl, the vice president of exhibitions and collections, gave him a tour around the museum.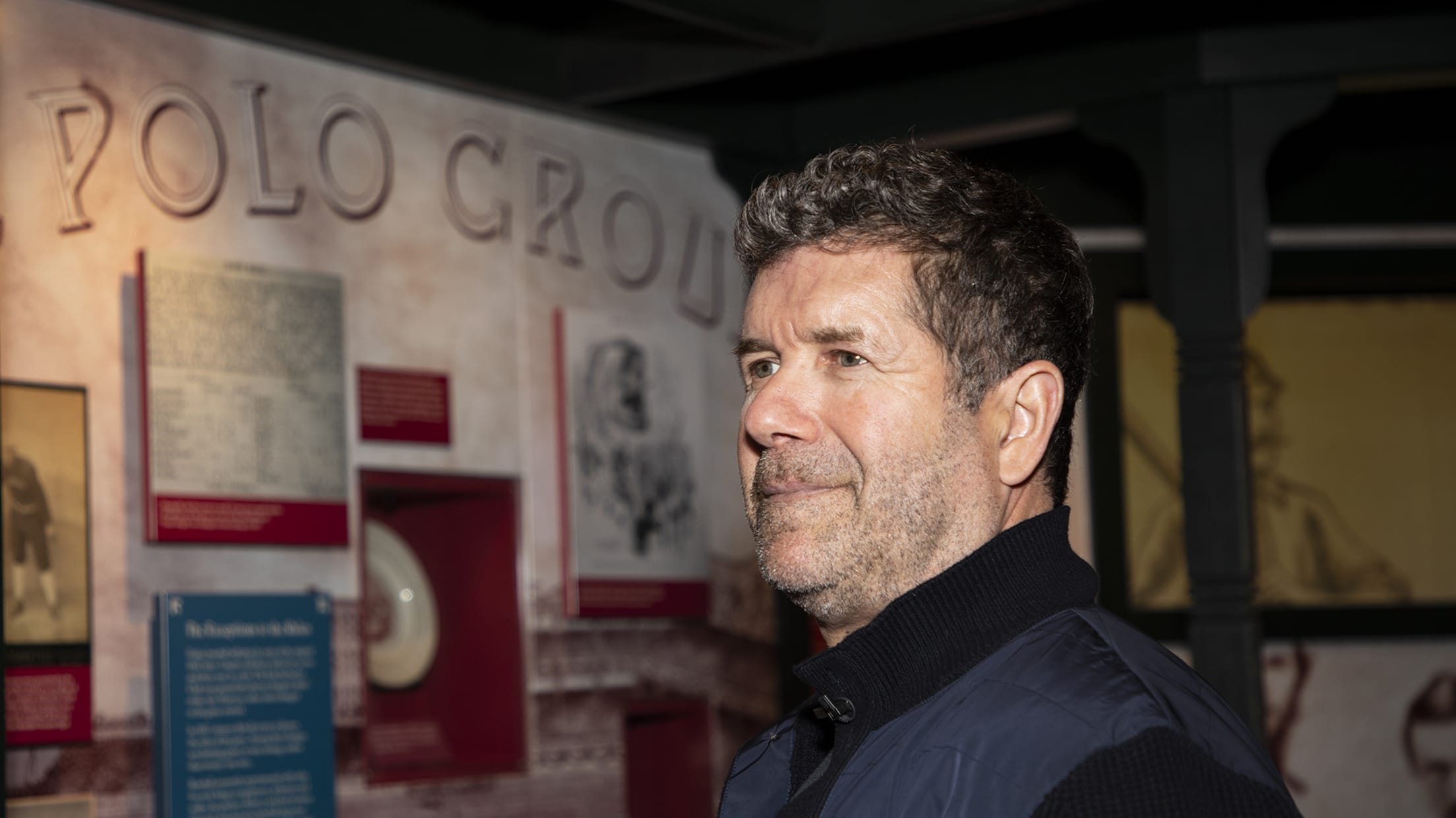 Unsurprisingly, Martinez, after whom Major League Baseball's Outstanding Designated Hitter Award is named, showed a particular interest in the batting-related artifacts on exhibit. He marveled at the visual display of Ted Williams' strike zone and was awed by Babe Ruth's 1927 bat, which features notches for many of the home runs Ruth hit during his historic season.
"That's probably 40 ounces?" the DH asked, peering closely at Honus Wagner's bat on display. "When I was playing, I used heavier bats for practice -- 35 ounces -- but lighter ones for games -- 31 ounces," Martinez remarked.
He also recalled that he typically began the season swinging a heavier bat but would use lighter models as the year wore on, noting that "If I was seeing the ball well, I still had to be able to meet the ball."
This strategy clearly worked well for Martinez, who finished his career with a .312/.418/.515 slash line and retired as one of only six players in history with at least 300 homers, 500 doubles and at least a .300/.400/.500 line.
When the tour arrived at the Museum's Latin American exhibit, Viva Baseball, Martinez stopped in front of the Santurce Cangrejeros jersey on display. Martinez was born in New York City but moved to Dorado, Puerto Rico, when he was young, and chose to stay there with his grandparents, who were instrumental in fostering his love for baseball.
"My grandfather and I would listen to their games on the radio," Martinez said. "We were big fans of Tony Pérez. He was the best hitter."
Later on, in front of a display of Puerto Rican superstar Roberto Clemente's jersey, Martinez paused and reflected on his own baseball journey.
"I was about nine years old, and my aunt was watching what probably were highlights of Roberto Clemente in the [1971] World Series, and he homered and she was just screaming. But I remember after that, I got really interested in the game," Martinez said. "Right away, I went outside and started hitting rocks with a broomstick, and I kind of fell in love with the game. Clemente became someone I wanted to emulate; I wanted to be like him. He became a role model. It's like that for pretty much everyone in Puerto Rico."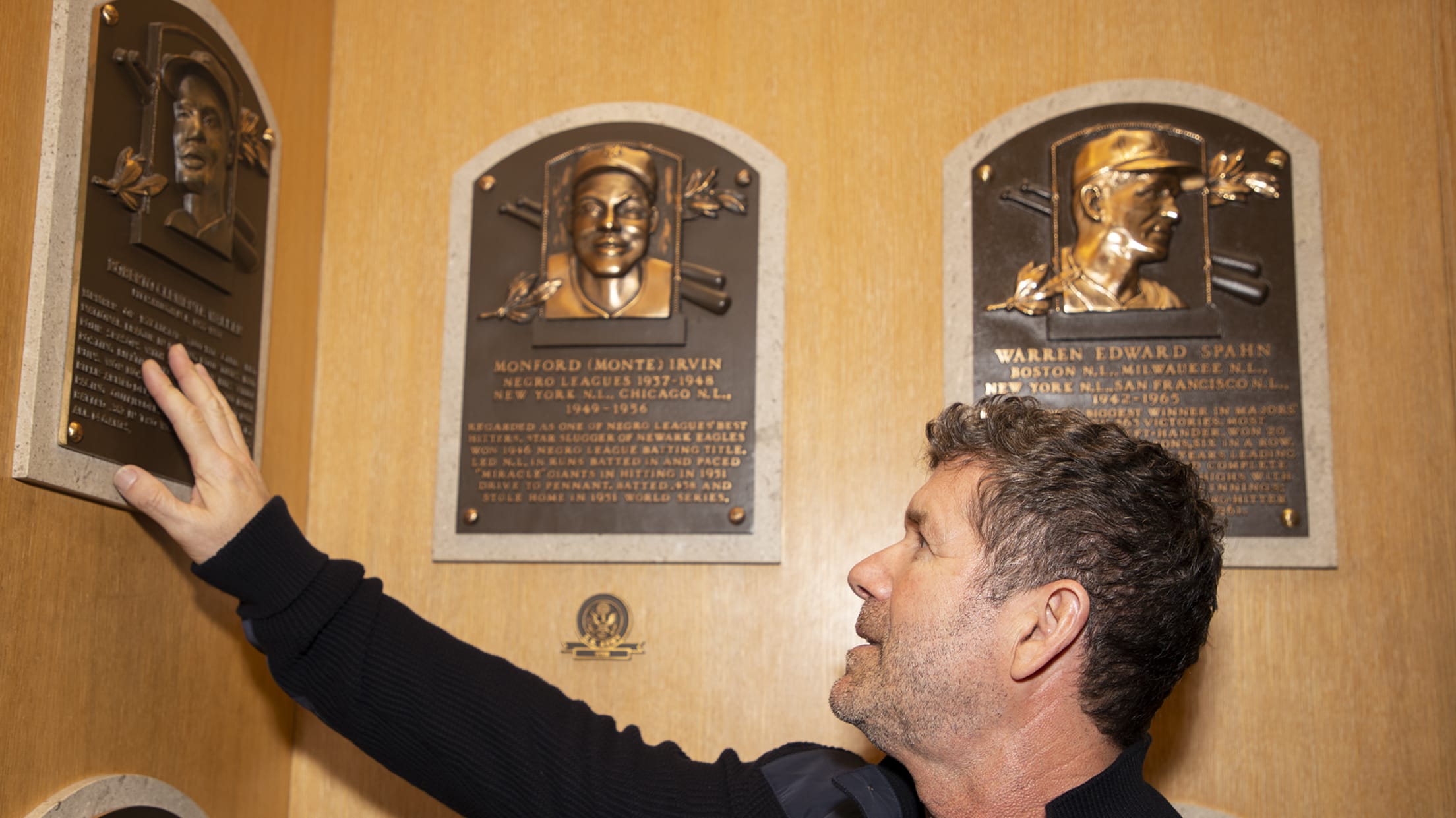 In 1982, Mariners scout Marty Martinez (no relation) offered the then-19-year-old $4,000 to sign with Seattle. Martinez was uncertain, but fortunately his cousin and fellow future Major Leaguer, Carmelo Martinez, stepped in.
"At the time, I was working from 11 at night to 7 in the morning," Edgar Martinez said. "I was going to school from 6 p.m. to 10 p.m. and playing baseball on the weekends [in a semi-pro league]. The amount of money that was offered to me, I knew I was taking a risk to play and make something happen, and I already had my plans.
"I wasn't ready to sign, but Carmelo was the one who convinced me."
Martinez's first experience playing baseball outside of Latin America came in 1983, when he flew up to Washington to play for the Class A Short-Season Bellingham Mariners. It was hard to adapt to a new culture, he admitted, and to a new climate.
"That was the first thing I noticed," Martinez chuckled. "It was cold."
Martinez began his professional career as a third baseman, but knee issues ultimately led him to transition to the role of designated hitter.
"At the beginning, it was kind of hard to accept [the transition to DH], because I didn't know how it was going to affect my career," Martinez said. "But I had to accept that the team was better when I was a DH, so I just accepted it and embraced the position."
In his first full year as DH, 1995, Martinez led the league in runs scored, doubles, on-base percentage and batting average, and helped carry the Mariners to their first American League Championship Series appearance in franchise history. His success carried on throughout the next few years, and he won the Outstanding Designated Hitter Award so many times that it was renamed the Edgar Martinez Award.
"Discipline is key," Martinez explained, when asked what makes a great designated hitter. "When the player is designated to be the DH, sometimes they think they have to hit home runs, but staying true to the type of hitter that I was helped me. I would take a walk if I needed to take a walk. I didn't change my style because I was a DH, and I think that allowed me to be consistent and do what I did best, which was using the whole field, being disciplined and not trying to do too much."
Despite all of Martinez's accolades, his journey to Cooperstown was never guaranteed, and he's quick to appreciate the writers and fans who campaigned so vociferously on his behalf.
"The fans have supported me from the beginning, when I started playing in Seattle. It's a special relationship between the fans and me," Martinez said. "I think they really appreciate that I stayed there. Their support has been amazing. It means a lot to me, to make it in as a Mariner, and it's going to be a special time when they show up here in July."
Yankees closer Mariano Rivera will join Martinez on the Induction Weekend stage, and Martinez spoke fondly of the all-time saves leader against whom he hit an astounding .579/.652/.1.053.
"He was an amazing competitor and it means a lot," Martinez said, of being inducted into the Hall of Fame with Rivera. "Mariano's also a Latin player like me. He's someone that I respect a lot, not only because of his talent, but because of what he represents. He's a great person, he cares about the community and he does a lot for people."
While touring the archives, Martinez had the opportunity to see a number of historic artifacts, such as Lou Gehrig's bat, Rube Waddell's glove and Roberto Alomar's 1995 San Juan Senadores jersey. The highlight was, of course, the hat Roberto Clemente wore beneath his batting helmet when he recorded his 3,000th hit. Martinez took the cap in his gloved hands and was quiet for a moment.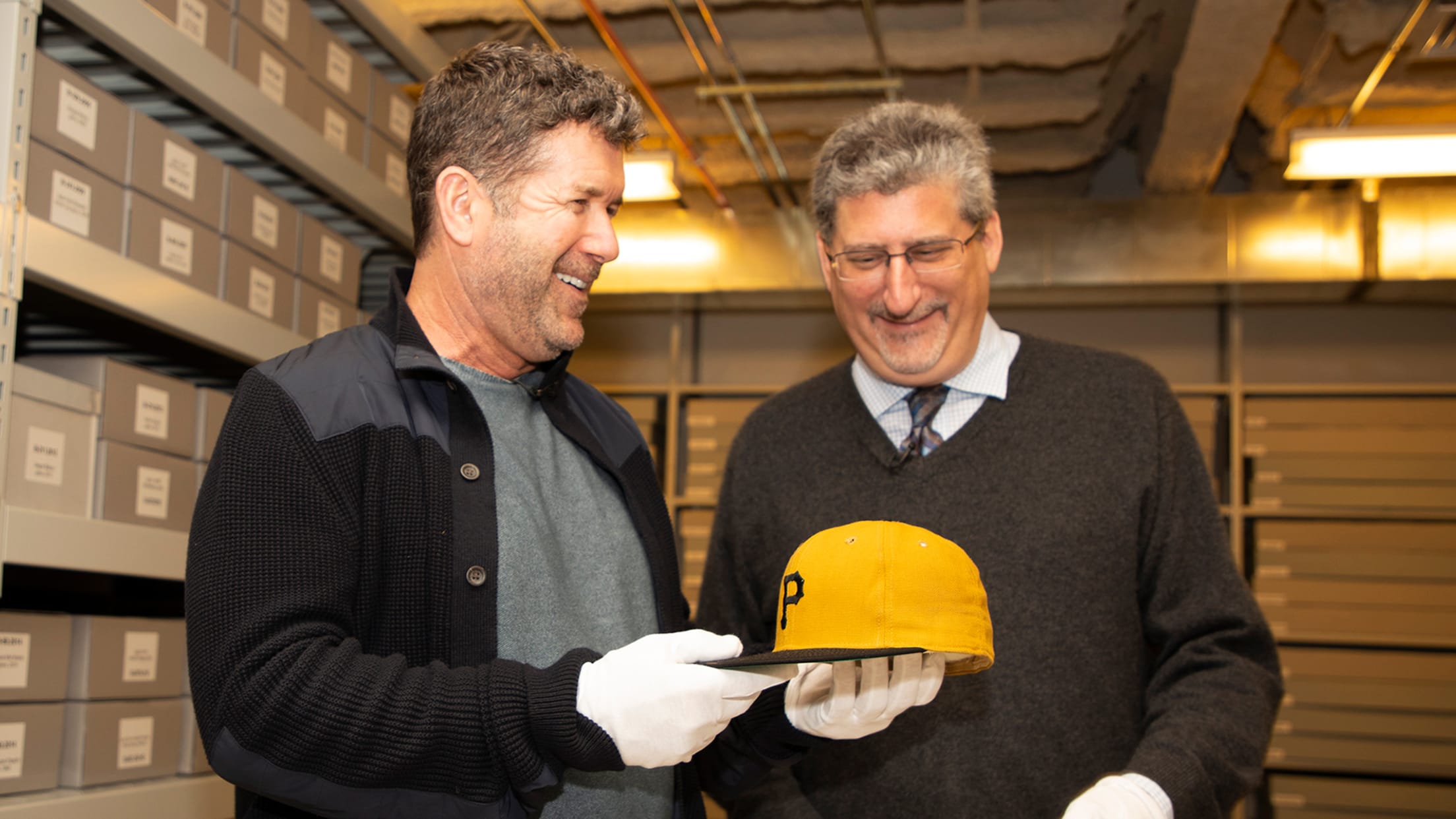 "He meant so much to Puerto Rico," Martinez said. "He was a hero to all of us, young and old. To be able to play the game, make it to the big leagues and have a successful career, and to also be able to impact people in need. Receiving [the Roberto Clemente Award] meant so much more than any other award that I received.
"He was a hero to all of us, young and old. Even just holding it, you can feel the power. It's almost like it has some magic in it."
Photos courtesy of Milo Stewart Jr./National Baseball Hall of Fame and Museum.
Isabelle Minasian is the digital content specialist at the National Baseball Hall of Fame and Museum.