2023 Opening Day – Braves at Nationals
Thursday, March 30 at 1:05 PM
Opening Day single game tickets are on sale now!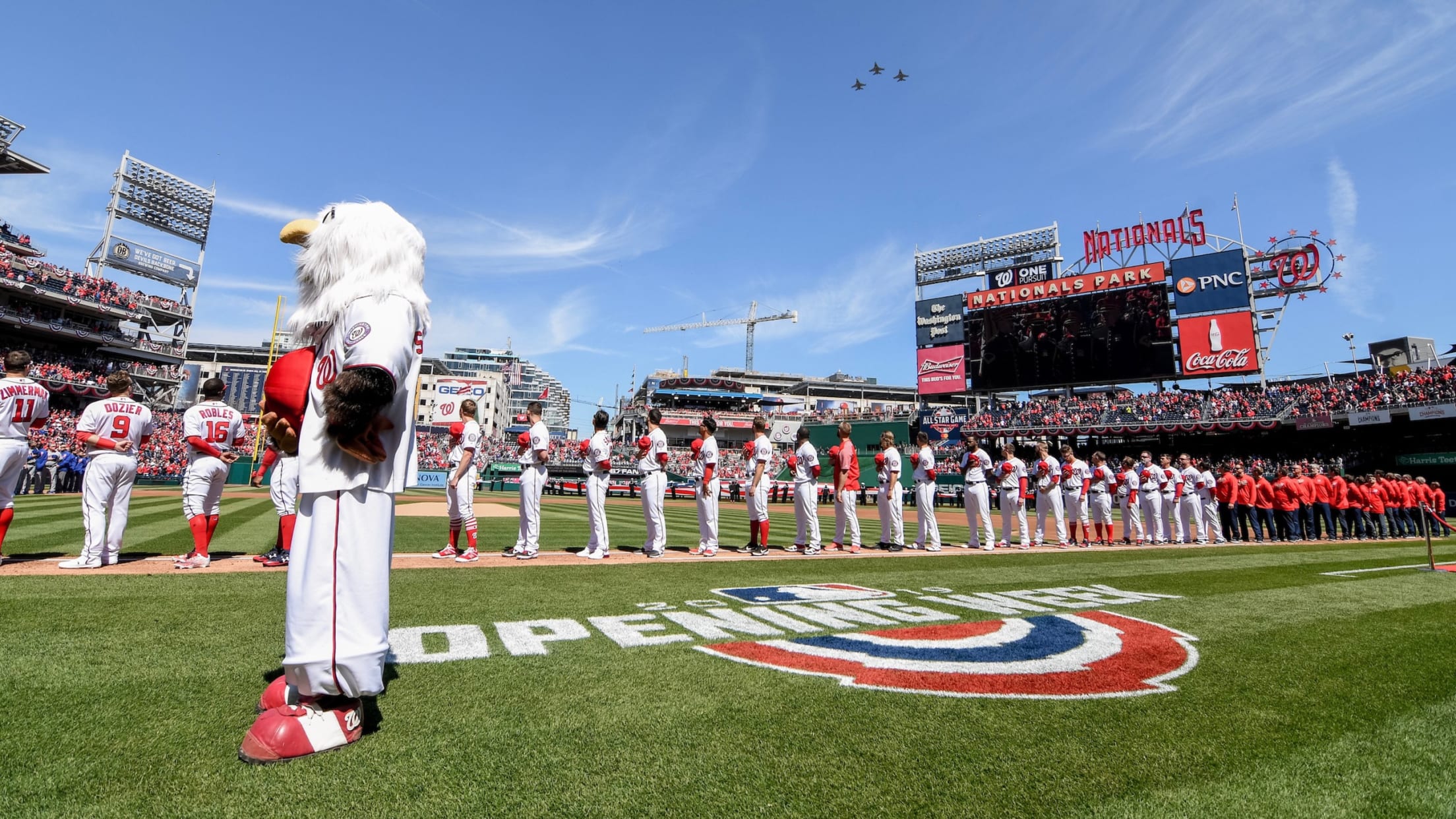 Click the green Buy Now button below to purchase Opening Day single game tickets.
2023 Ticket Plans are on sale now! Plans including Opening Day start at just 10 games. Secure the best seats in the house, plus unbeatable benefits, including Guaranteed Bobbleheads and up to 30% off concessions & merchandise.
The Nationals reserve the right to change any and all 2023 access, benefits, promotions, seating locations and events (including, without limitation, location, dates and times) without notice based upon: 1) federal, city, state and/or local government orders, mandates or restrictions; 2) the guidance or recommendations of a recognized health agency (i.e. Centers for Disease Control or the World Health Organization); 3) the ongoing developments of the COVID-19 pandemic; and 4) any other reason as determined by the Nationals and/or Major League Baseball in their sole discretions.
The Washington Nationals may expand the use of netting. All sales are final. There are no refunds, exchanges or cancellations.