Ladies Night: Nats on Base Professional Development Panel for Military Women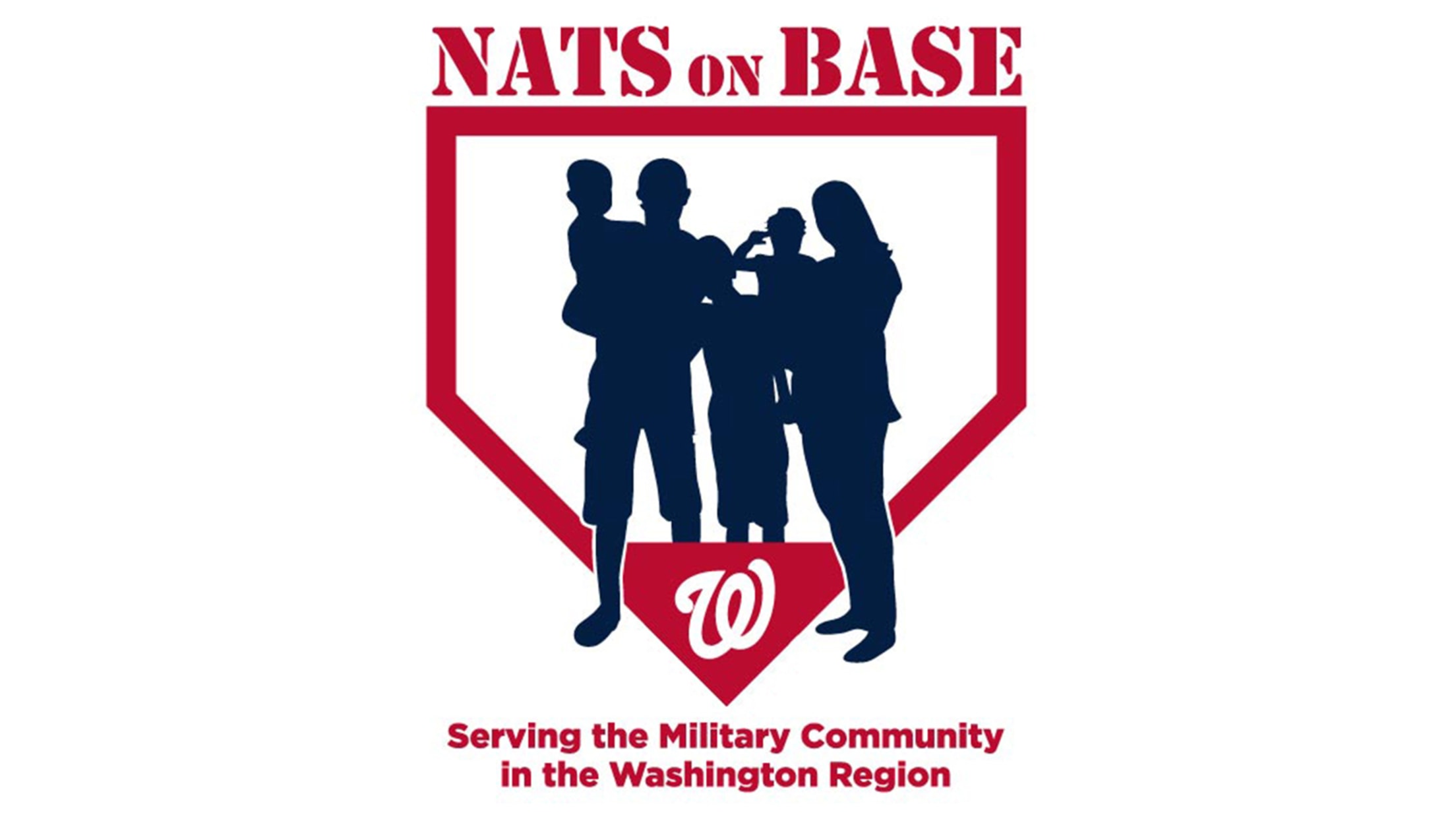 Ladies Night: Nats on Base
Professional Development Panel for Military Women
Friday, August 26, 2022
5:30 p.m.: Panel featuring female executives
7:05 p.m.: Washington Nationals vs. Cincinnati Reds
Audience: The panel will focus on civilian careers, tailored to military spouses and transitioning service members. While the event is focused on women, we welcome all service members, military spouses, and veterans who are interested in the discussion.
Hear from women in the Washington Nationals front office as they share their career paths and discuss challenges faced by professional women. The event is complimentary for all military, and includes tickets for the 7:05 p.m. game between the Washington Nationals and the Cincinnati Reds.
Through the Nats on Base initiative, the Washington Nationals aim to provide year-round experiences that contribute to the quality of life for service members and their families in the Washington D.C. region, reaching them where they live and work - as well as in-park. The team works with regional and base leadership to develop programming and identify outreach opportunities at local installations.
Panelists (subject to change)
Jacqueline Coleman
Senior Vice President, Marketing, Broadcast & Game Presentation
Washington Nationals Baseball Club
U.S. Air Force Dependent
Jennifer Mastin Giglio
Senior Vice President, Chief Communications Officer
Washington Nationals Baseball Club
Lisa Marie Czop, CMP, CSEP
Senior Vice President, Ballpark Operations
Washington Nationals Baseball Club
Nicole Murray
Director, Community Relations
Washington Nationals Baseball Club
U.S. Space Force Spouse
Betsy Philpott
Senior Vice President & General Counsel
Washington Nationals Baseball Club